Inside the Meadow Trading Post at Disney's Fort Wilderness
As we wrap up our late summer travels to the various resorts at Walt Disney World, there are a few loose ends to cover. One of those loose ends is a walk-through of the Meadow Trading Post at Disney's Fort Wilderness Resort.
You may remember we toured the Settlement Trading Post in a separate article. So for this article, we'll step inside the Meadow Trading Post to see how the two stores vary.
Surprisingly, we'll see completely different resort merchandise. Also, Meadow Trading Post has somewhat of an edge regarding convenience items. However, both gift shops at Fort Wilderness have a decent selection of merchandise.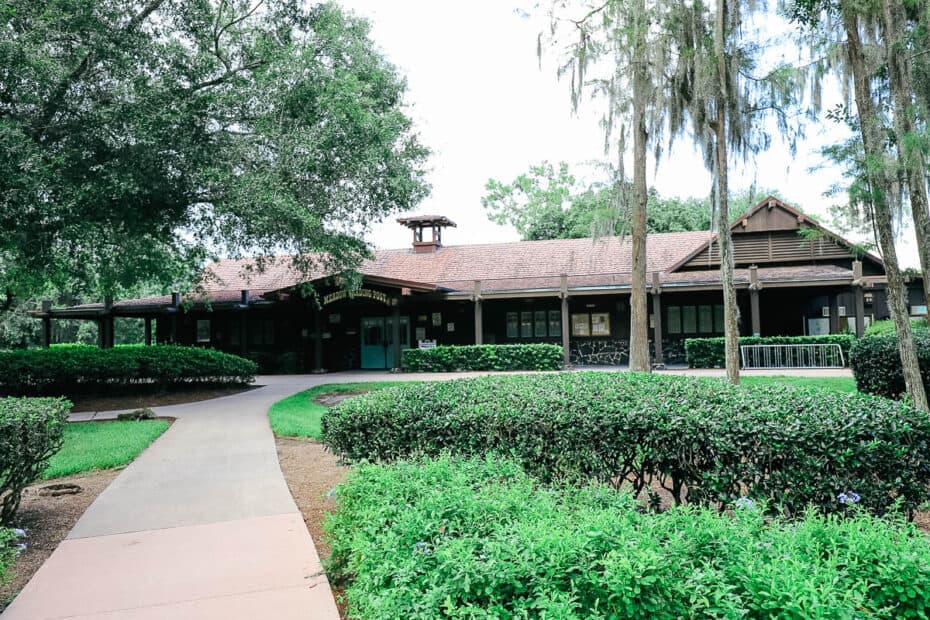 Given the size of Fort Wilderness, it's important to familiarize yourself with the location of both shops. They aren't anywhere near each other.
Settlement Trading Post is located on the marina side of the resort. From there, you can travel back and forth via the resort boat service to Magic Kingdom.
The Settlement is also where the popular Hoop-Dee-Doo Musical Revue, Trails End Restaurant, and Tri-Circle-D's new barn are located.
Anyway, Meadow Trading Post is located toward the center of Fort Wilderness. The gift shop is directly in front of the Meadow, where you'll find most of the resort's recreation amenities.
On my visit, the Meadow Trading Post was open between 8:30 a.m. and 10:00 p.m. However, you'll want to check the exact hours of operation during your stay.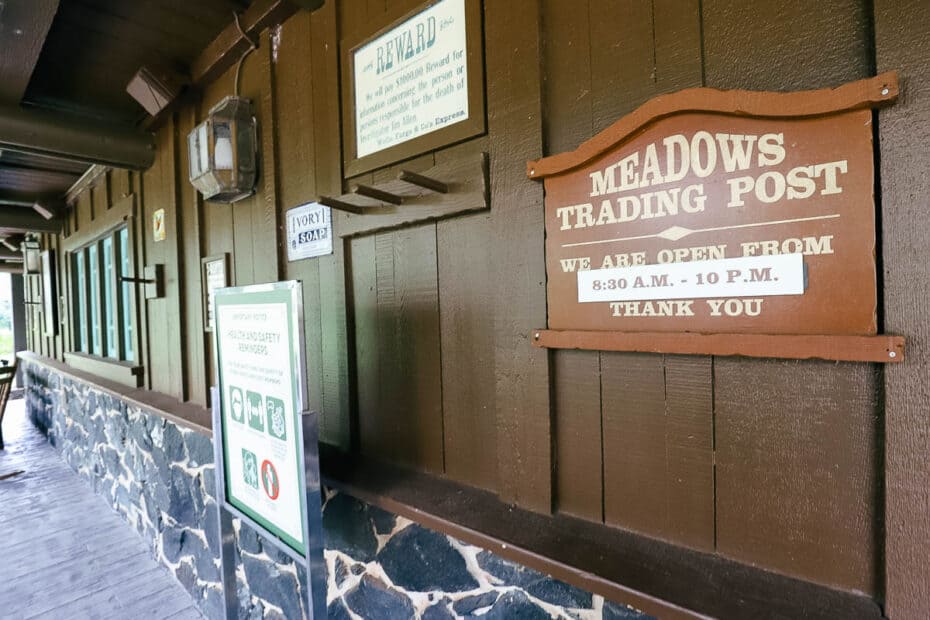 Inside, I immediately ran into a display of resort merchandise. At the time, I expected to find more of the same items I had photographed at the Settlement.
So it was nice to see an entirely different selection of options at the Meadow Trading Post. Those Chip and Dale ears are adorable.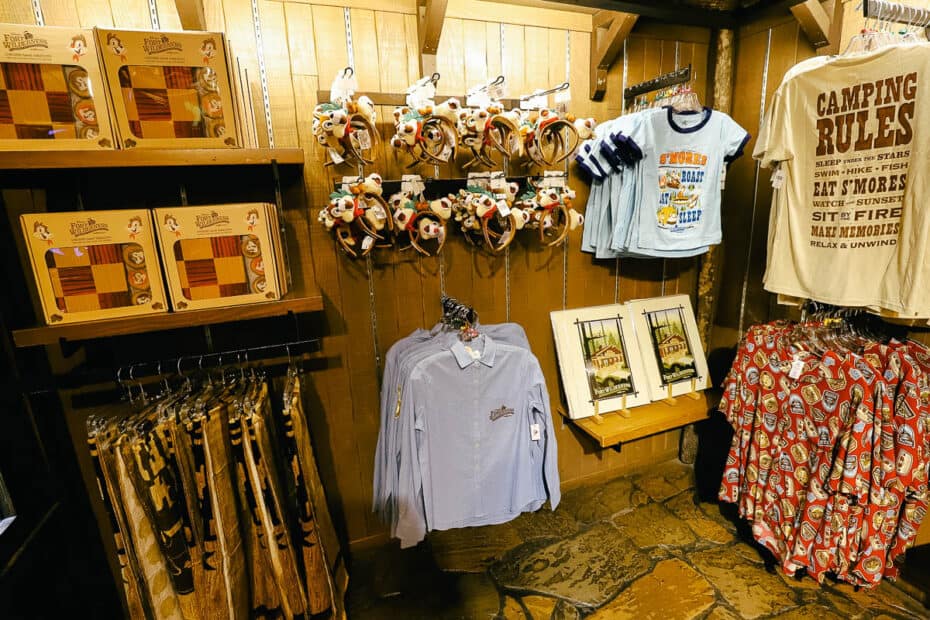 If you're anything like me, you enjoy purchasing a t-shirt at your favorite resort. Below, the shirt with "camping rules" lists the finer points of a trip to Fort Wilderness.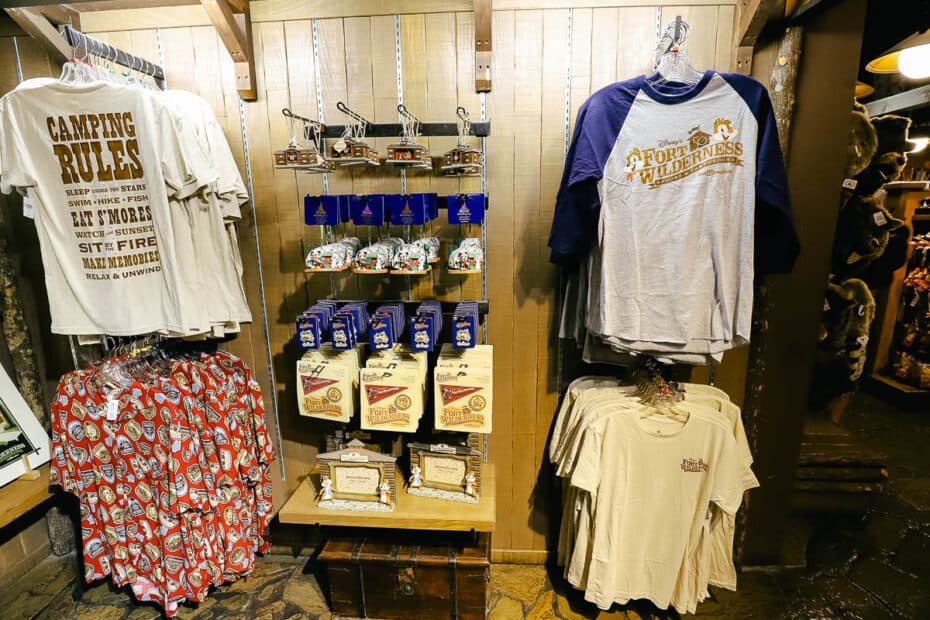 Those who collect ornaments will be delighted to find two options available at Fort Wilderness. First, the one with Hoop Dee Doo Revue shows the performers on the backside of the ornament.
The other ornament features Mickey in Christmas attire outside of his campground. Isn't it the cutest?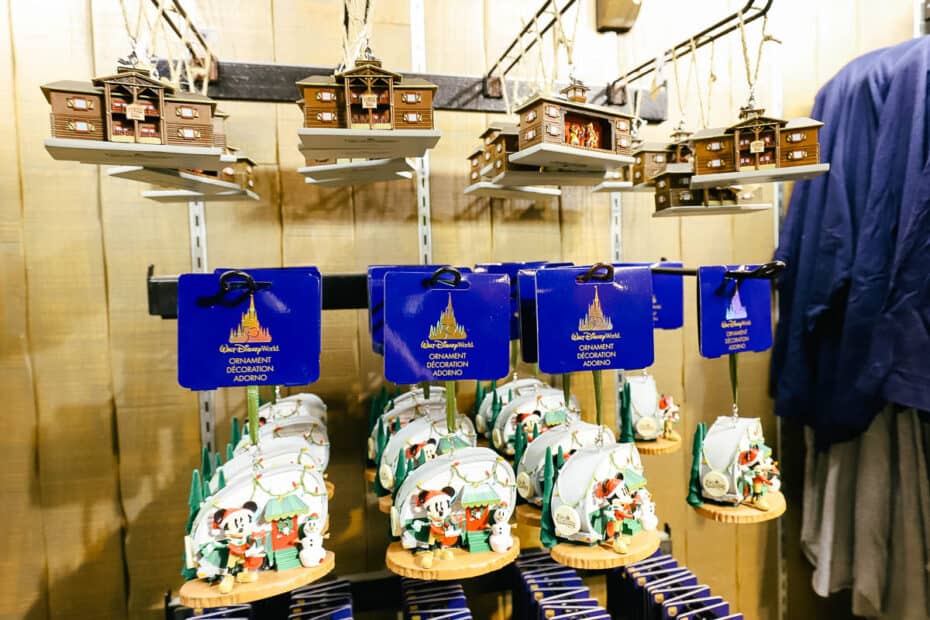 Here are a few Walt Disney World branded items.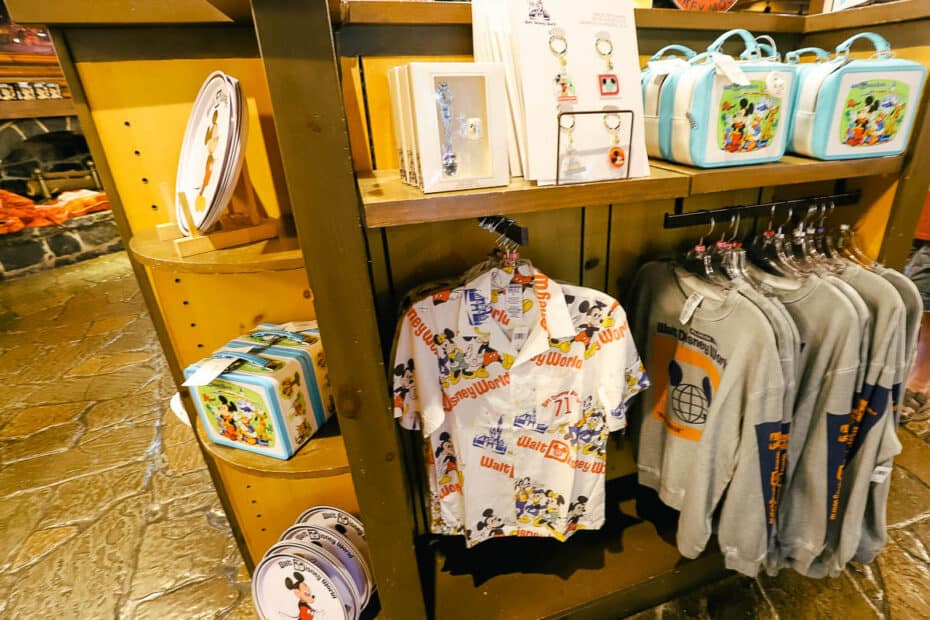 Naturally, these things change from time to time. So while you might not see some of these exact items during your vacation, the latest styles will be displayed.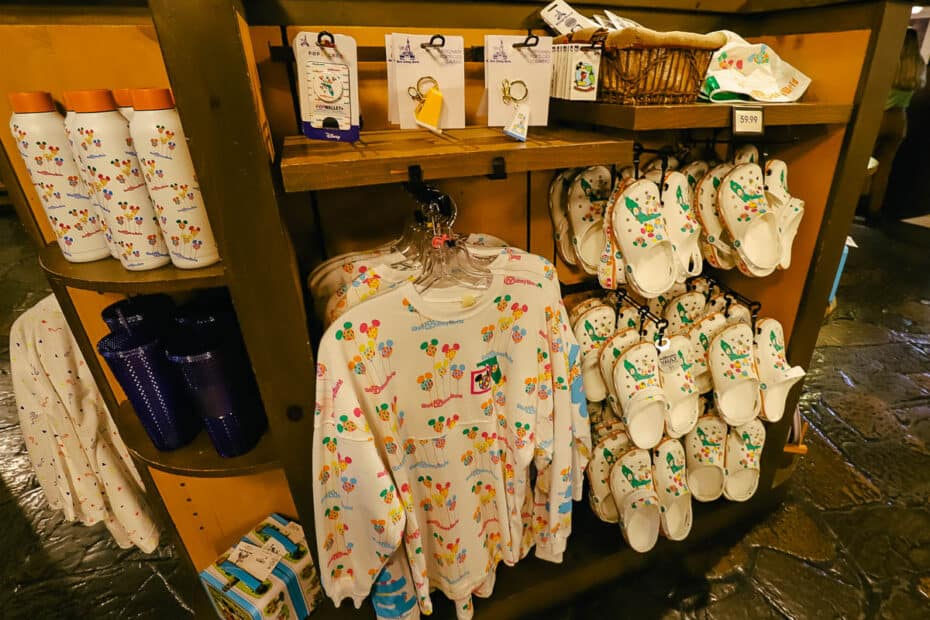 Here are a few things from the Mickey Mouse Club line.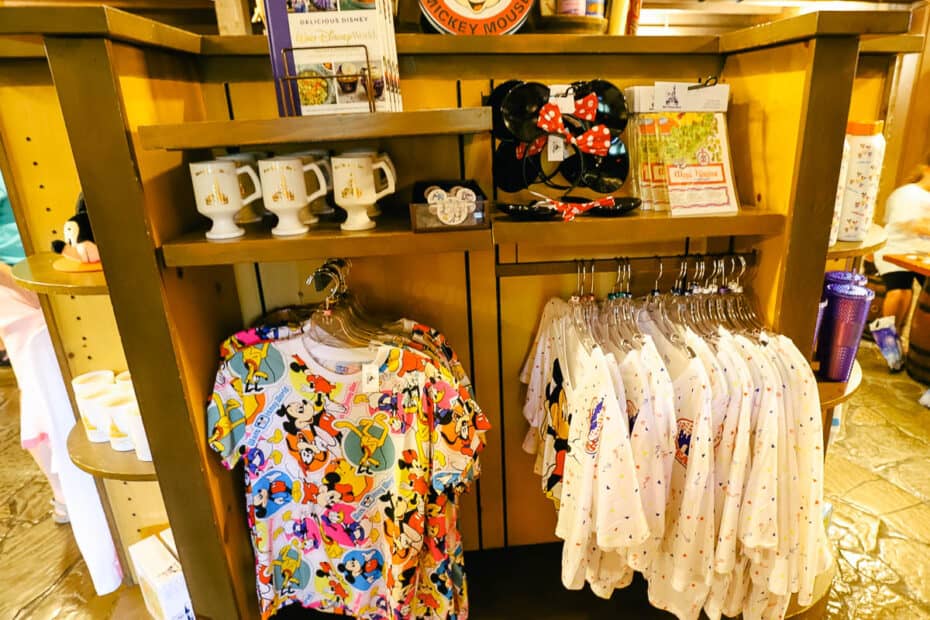 Traditional Mickey items, like those on the back wall in the photo below, are usually available.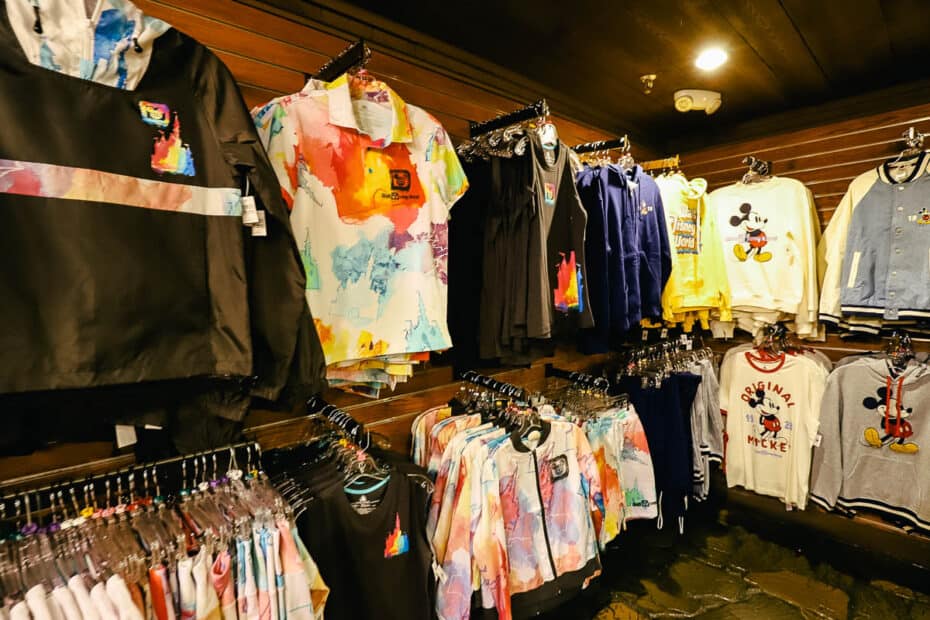 50th-anniversary merchandise displays linger. We should start seeing fewer of these items after the new year. Walt Disney World's 50th anniversary is scheduled to end on March 31, 2023.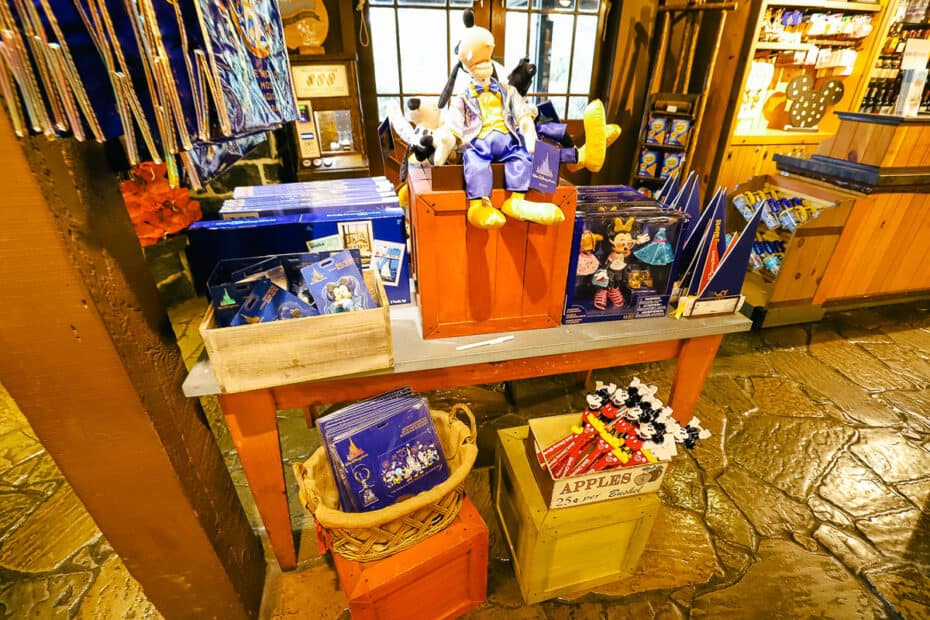 As far as toys go, there was an entire wall of plush.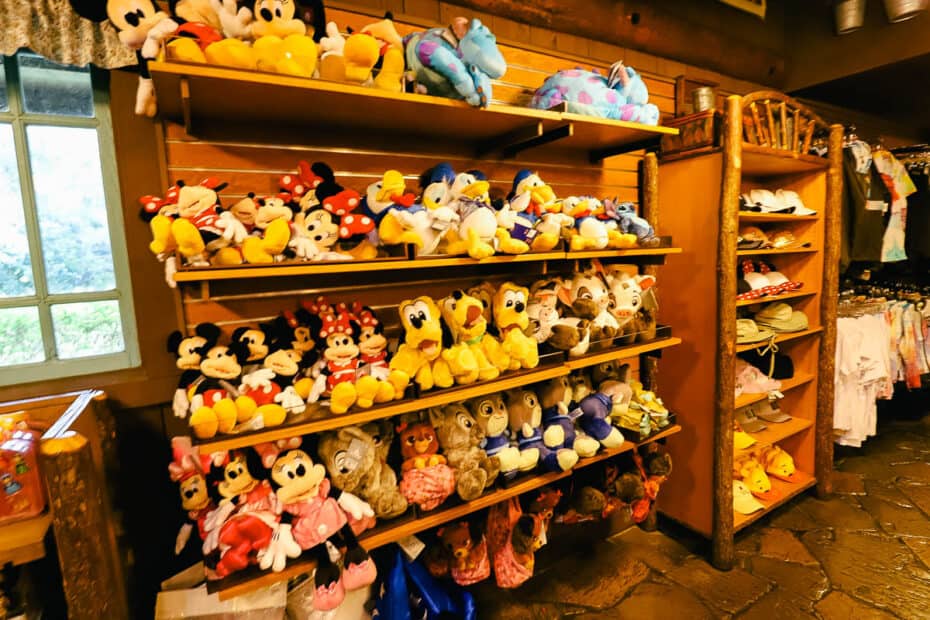 Here are a few classic items from the Toy Story franchise.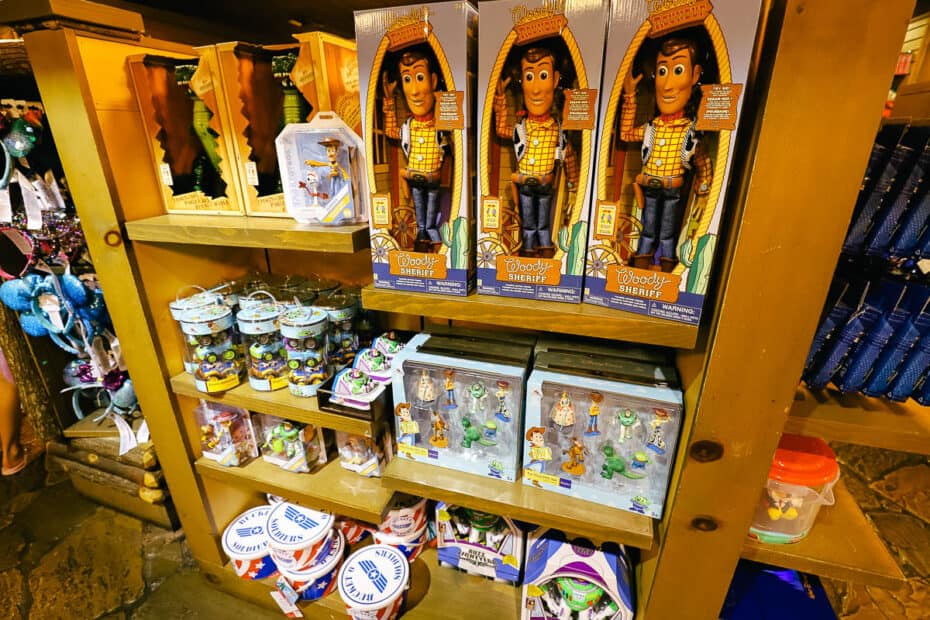 Fort Wilderness seems like the kind of resort where you might enjoy a board game or two during your vacation.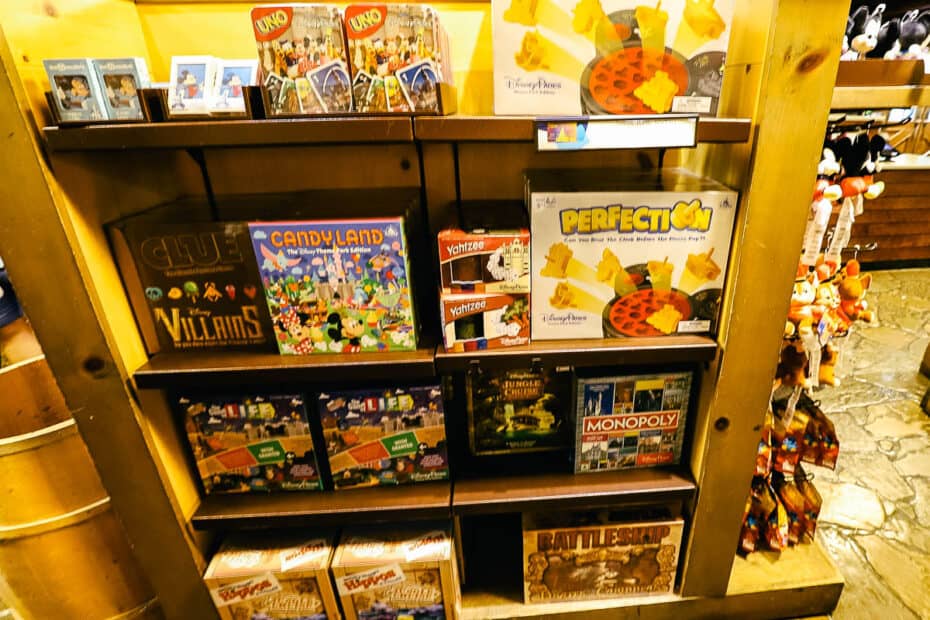 Here are a few more toys.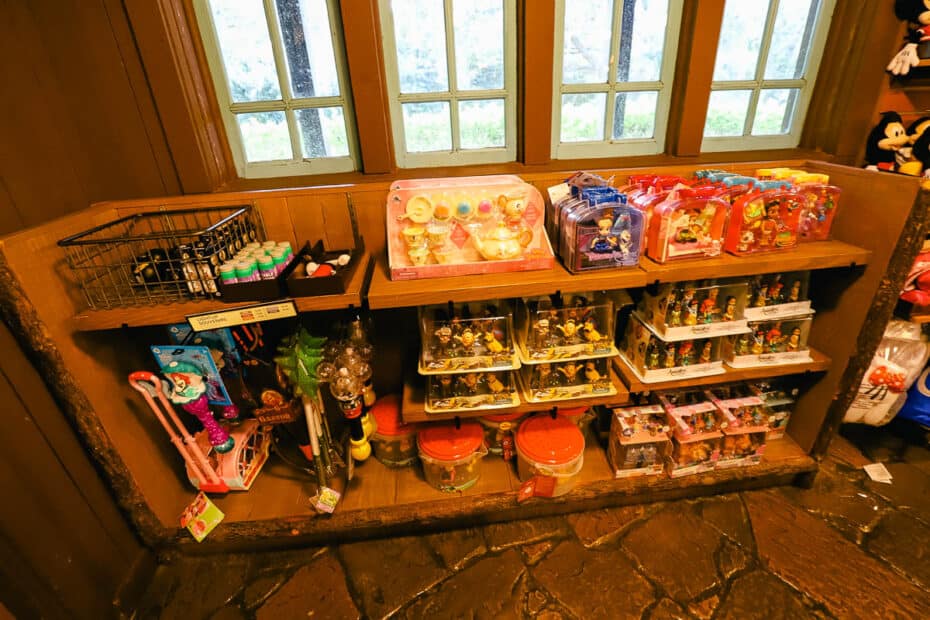 Pin collectors will find an assortment of pins and accessories.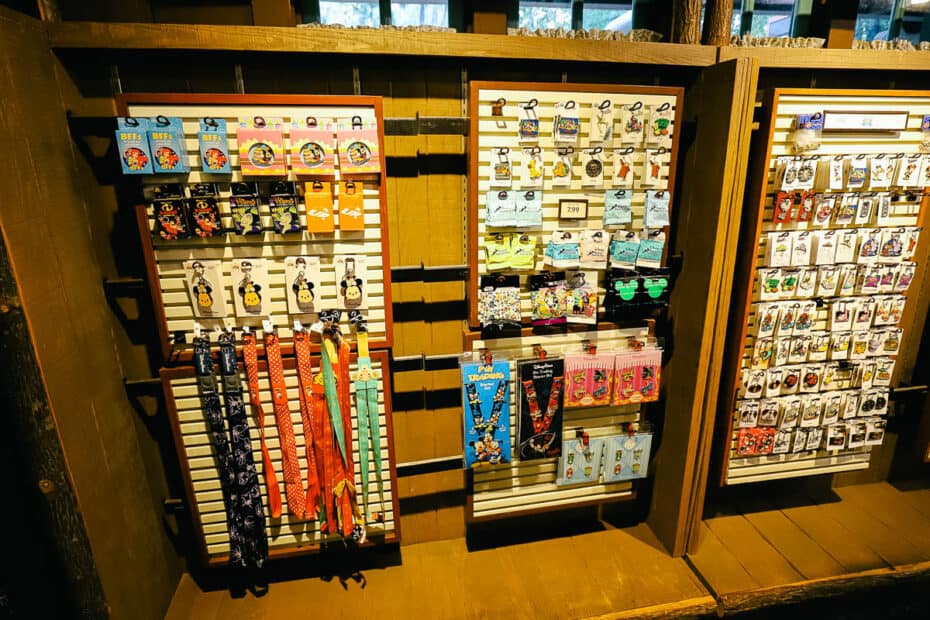 Meadow Trading Post has a nice variety of items for pets.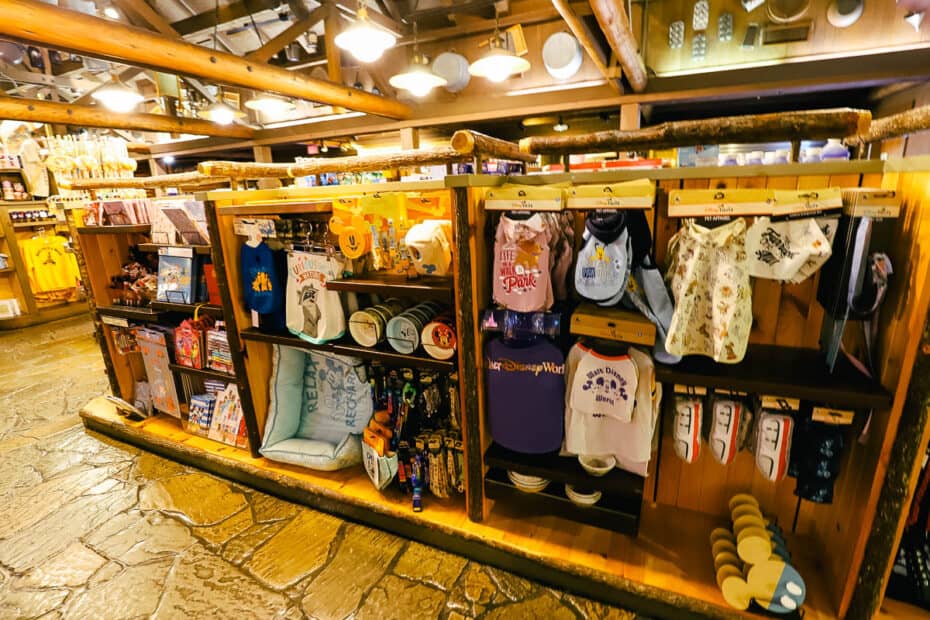 Here are a few candles and home accessories.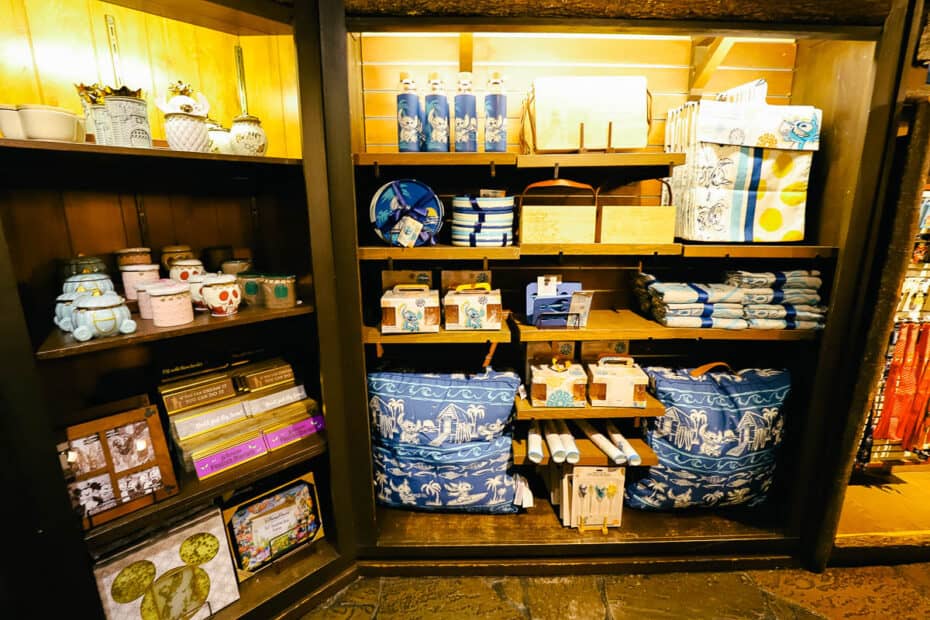 Plenty of mugs are available for enjoying a cup of hot cocoa by the campfire. Or you can add one to your morning coffee mug rotation at home to reminisce vacations past.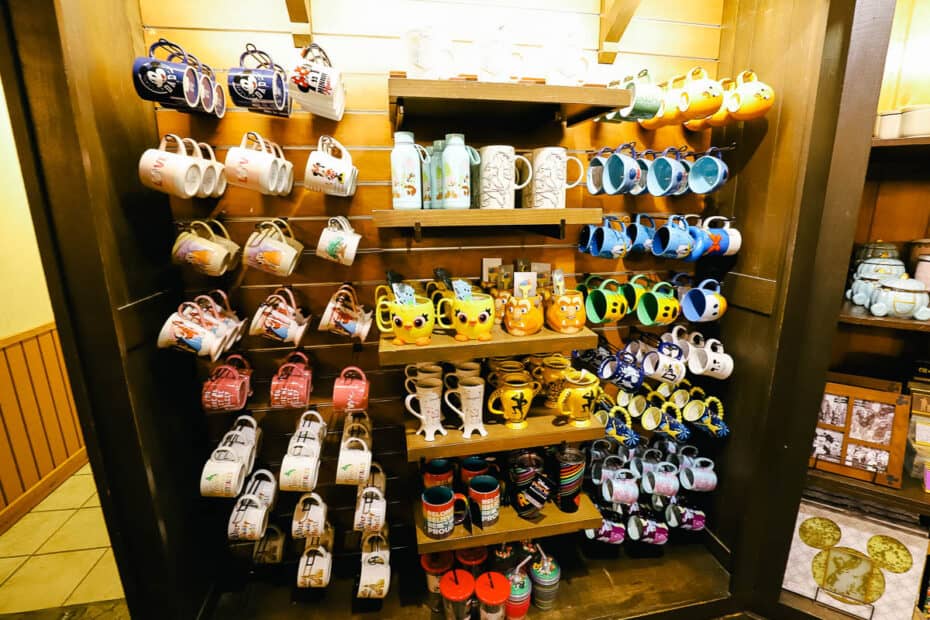 This is a terrible photo, but various candies (weighed by the pound) are available.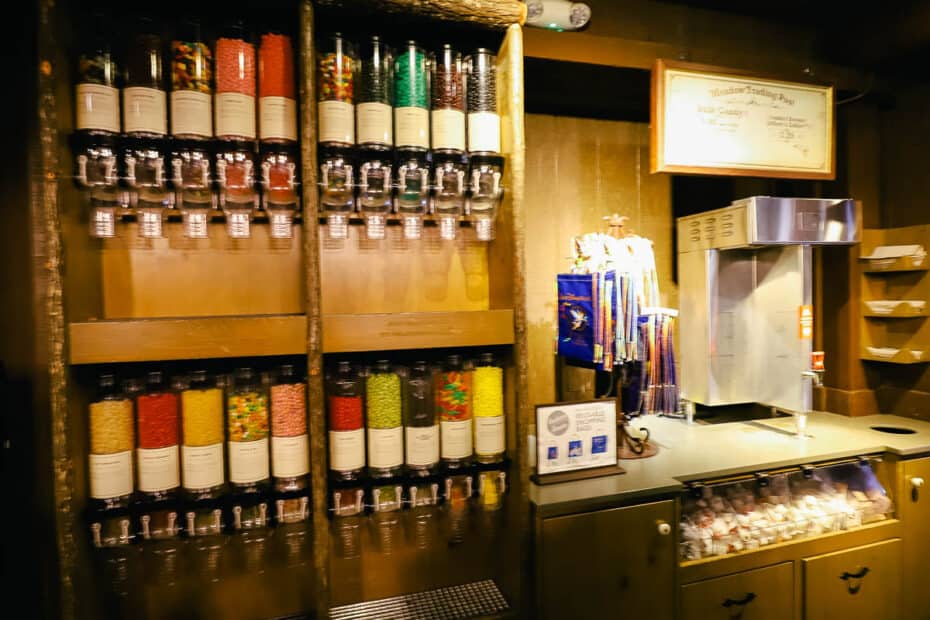 Behind the register, there's a case with a selection of liquors.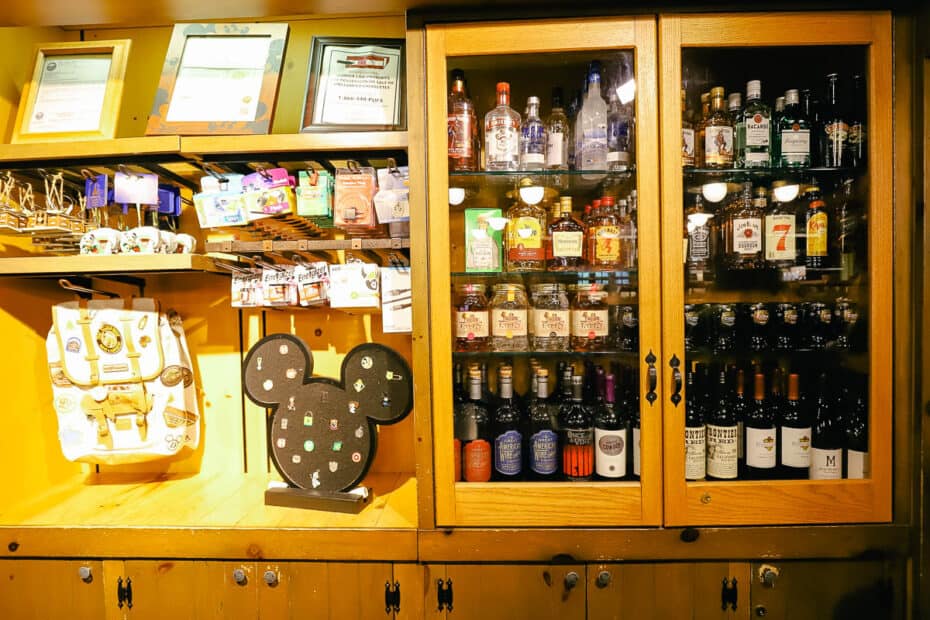 Meadow Trading Post has an ample selection of grocery items. Below we have chips, dips, and jerky.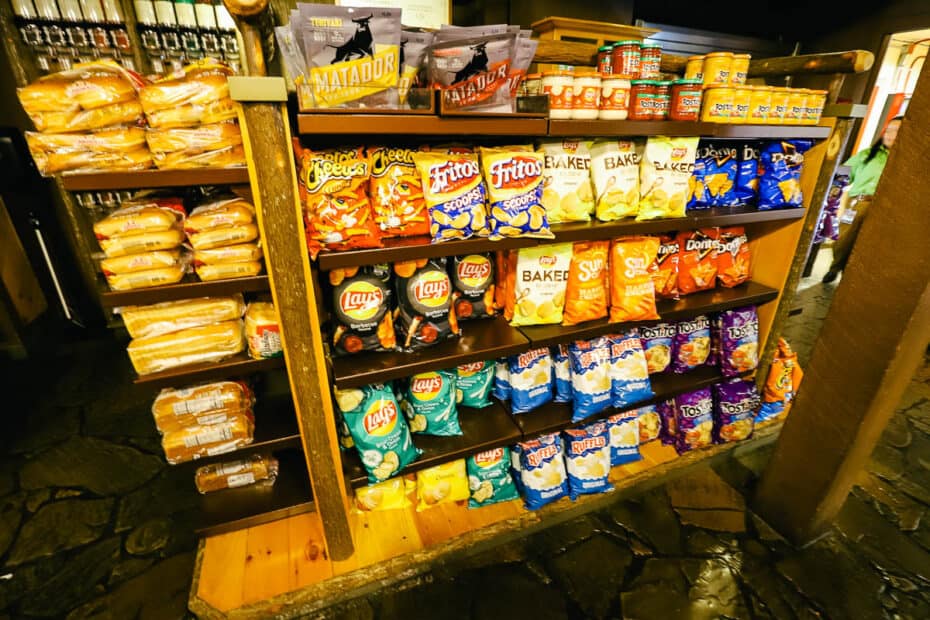 Here we have Pop-Tarts, macaroni with cheese, oatmeal, popcorn, tea, and cereal.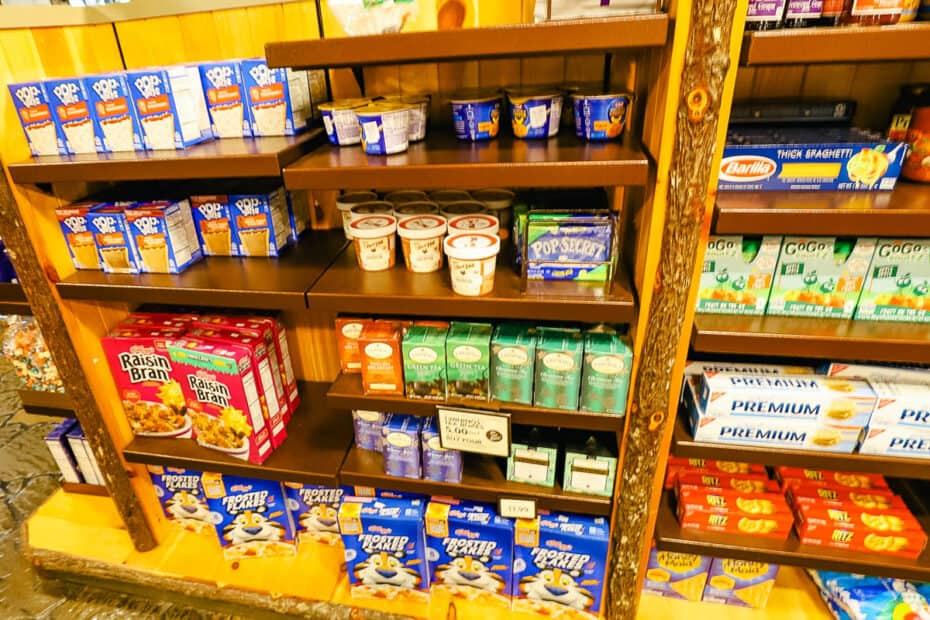 Various condiments include jams, peanut butter, mustard, ketchup, mayonnaise, and syrup. Other items include pancake mix, soup, marinara sauce, pasta, crackers, and cookies, among other things.
Let's not forget those marshmallows on the bottom shelf, made of no telling what while simultaneously tasting delicious.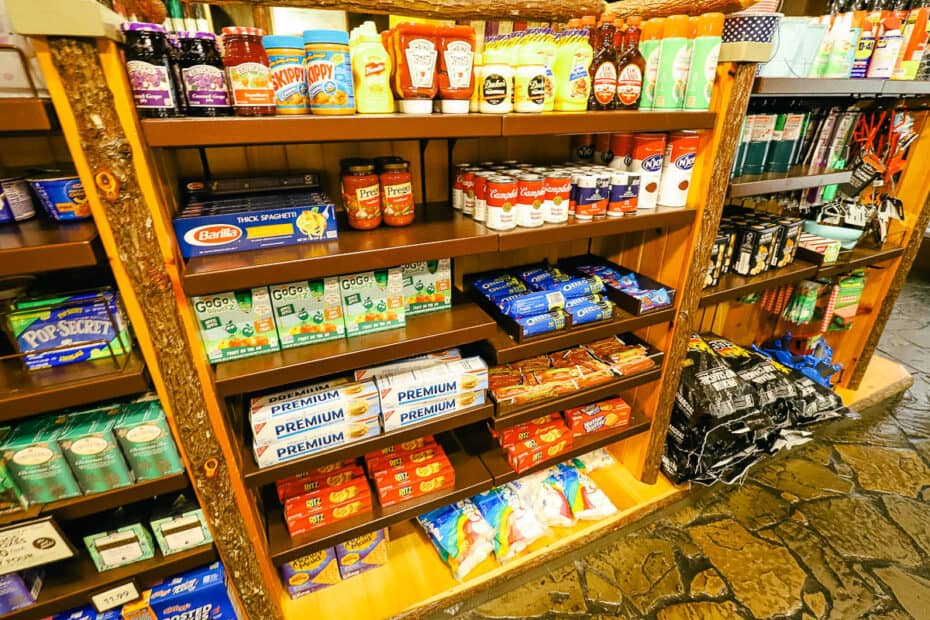 Other convenience items include over-the-counter medicines, mouthwash, deodorant, and more.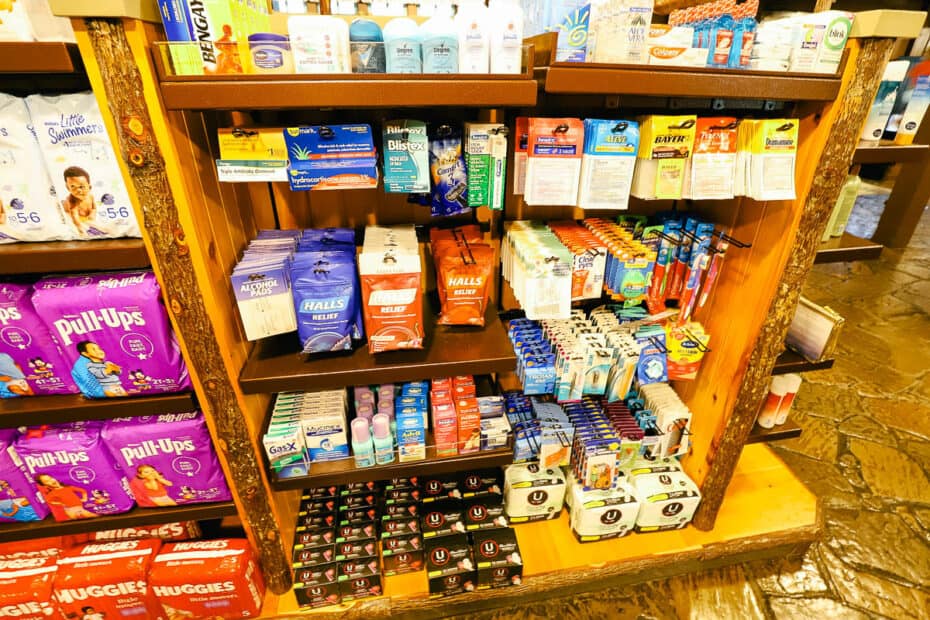 In addition to grocery and convenience items, there was a selection of campground supplies. I don't know much about camping, but it seems like you might need a few of these items.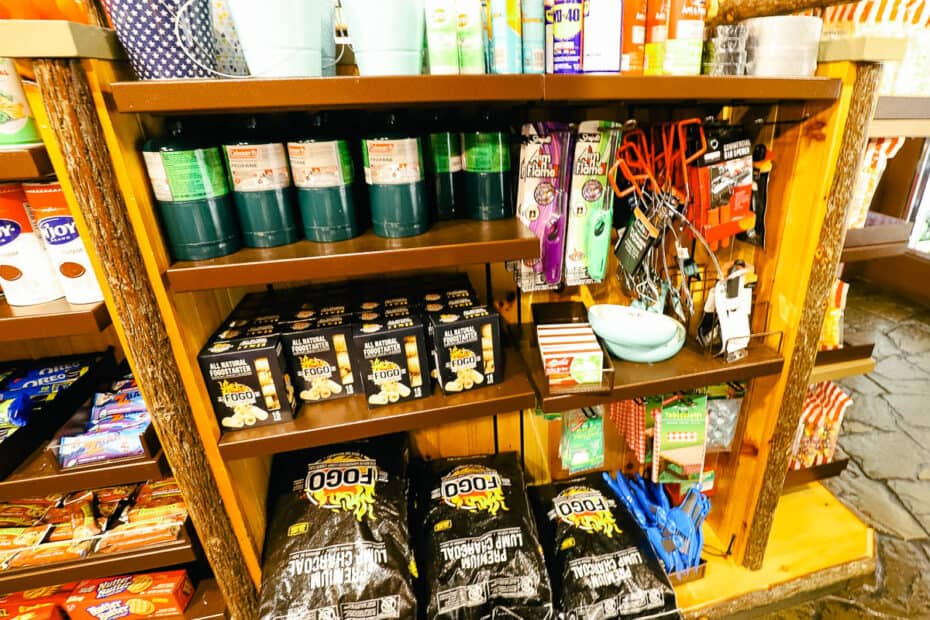 Here are a few other things. I would imagine most experienced campers travel with these necessities. But you never know when you might forget or misplace something.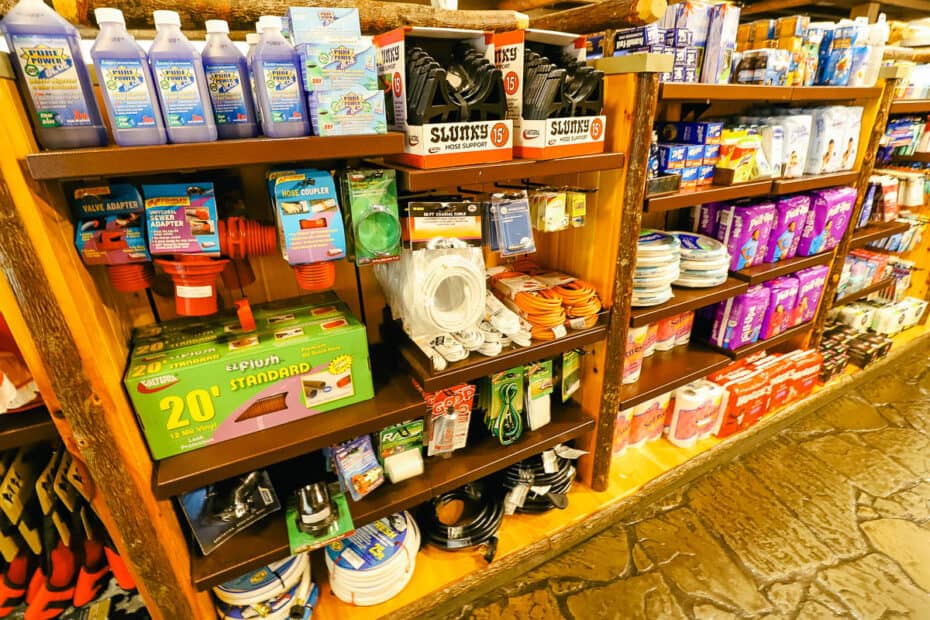 Several refrigerated cases contain miscellaneous items. Below, the freezer has waffles, pizzas, sausage, fries, and ice cream.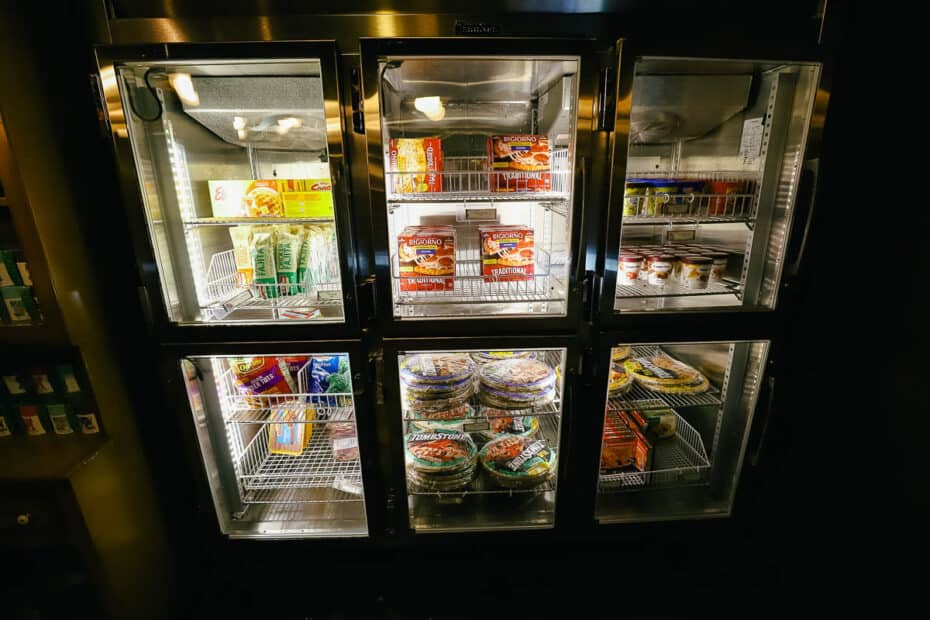 This case contains yogurt, cream cheese, butter, regular cheese, bacon, eggs, sandwich meat, and Lunchables.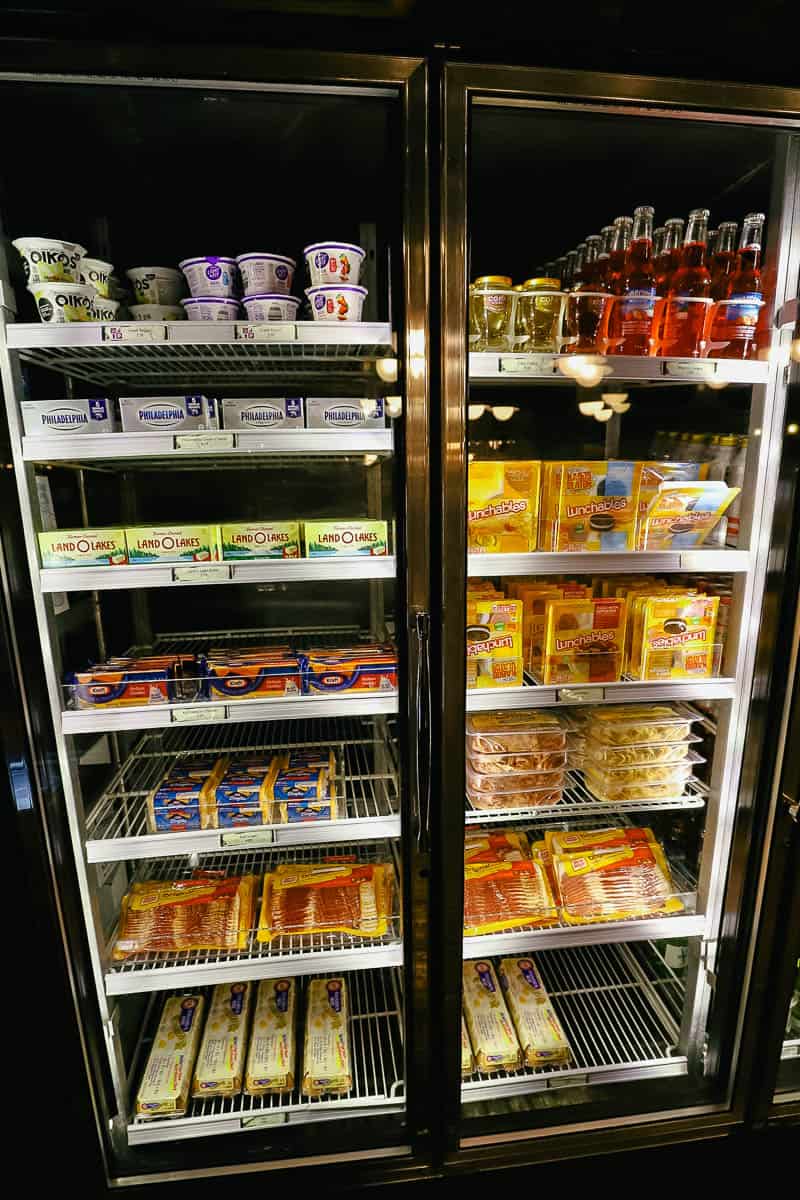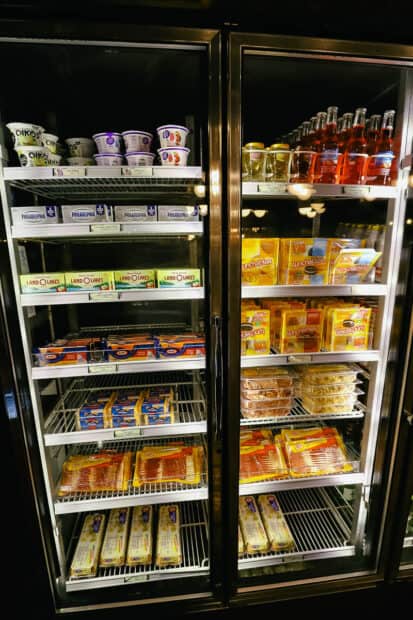 Moving over, you can see the various beer and wine selections.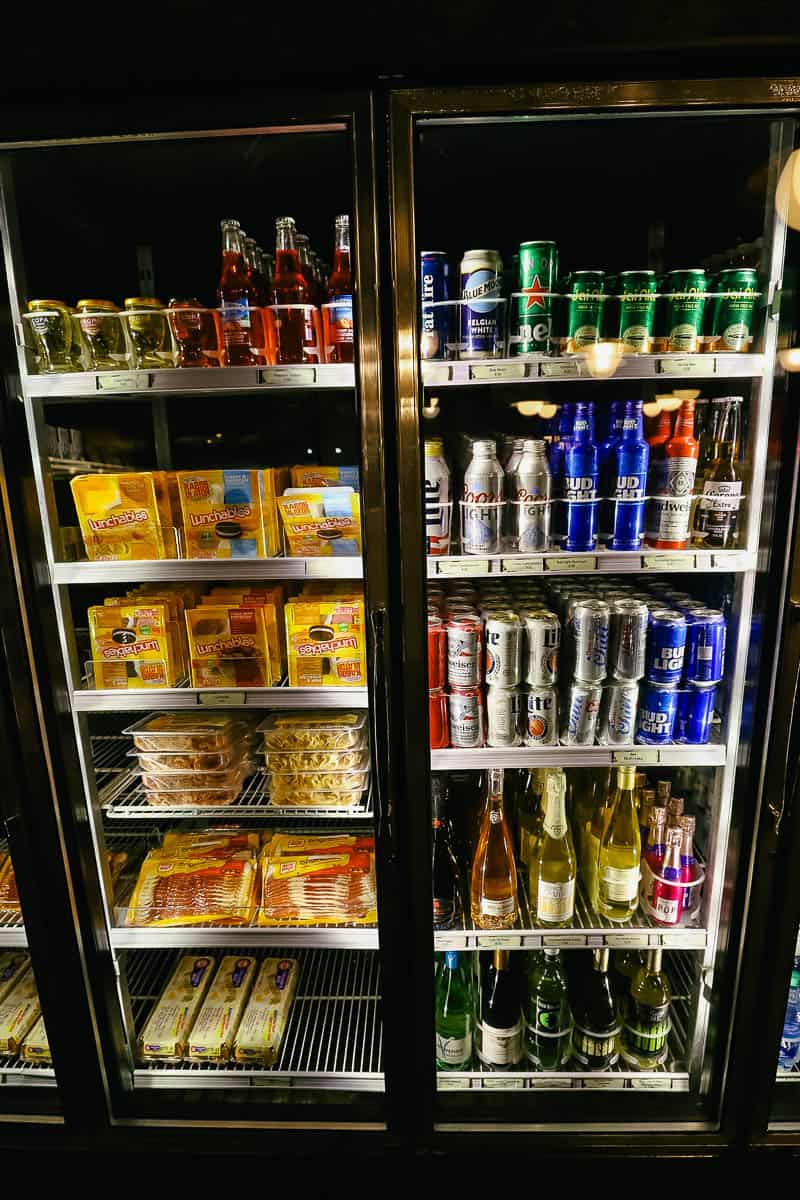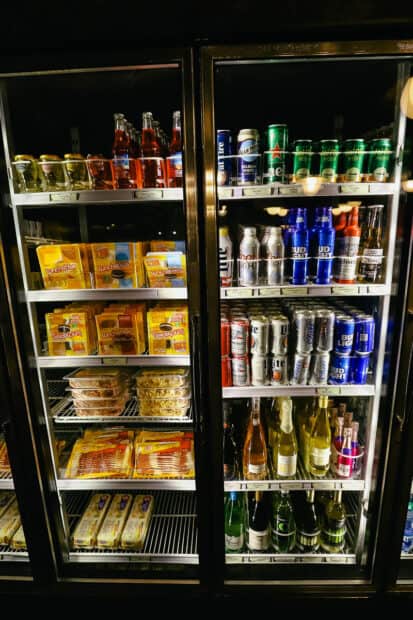 Here we have bottled water, sports drinks, and Coca-Cola products.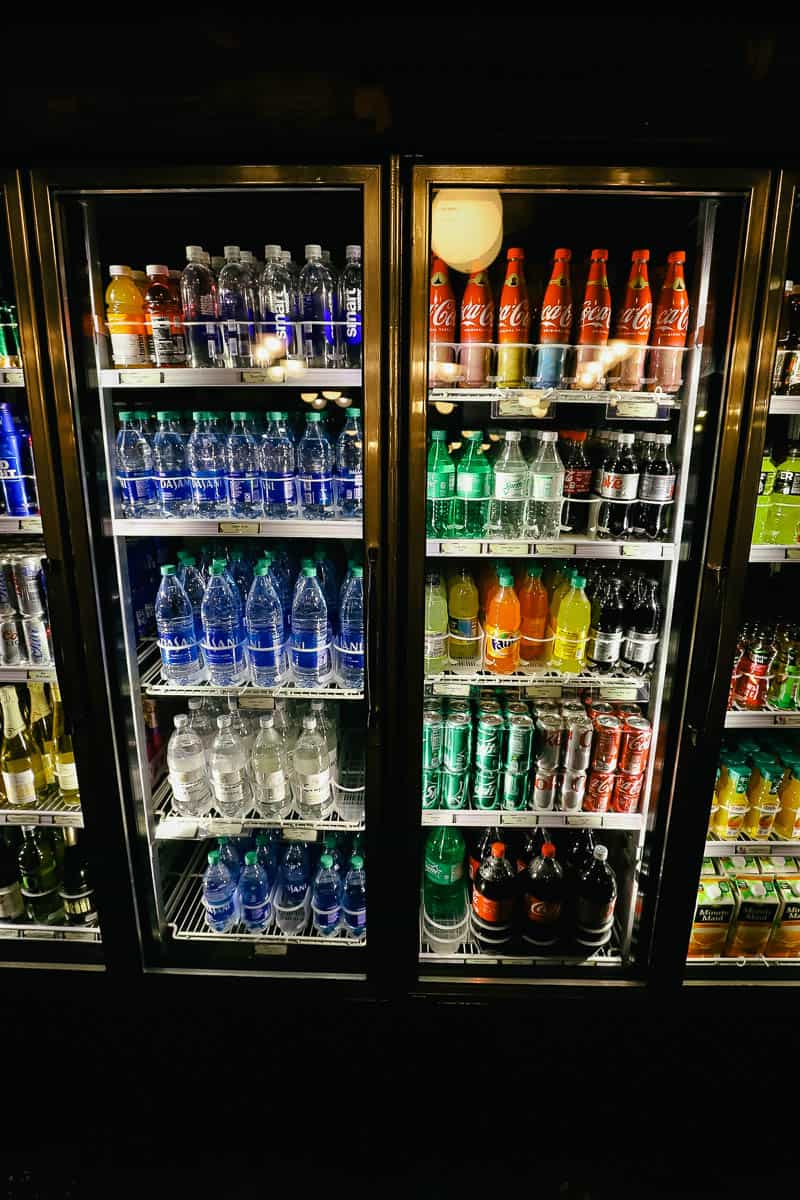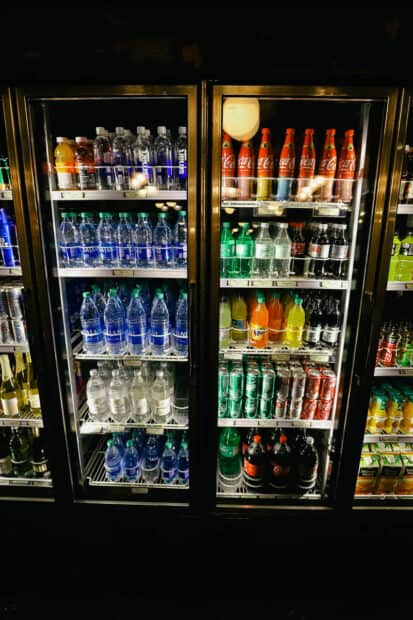 A few more sports drinks, juices, and milk are available in this cooler.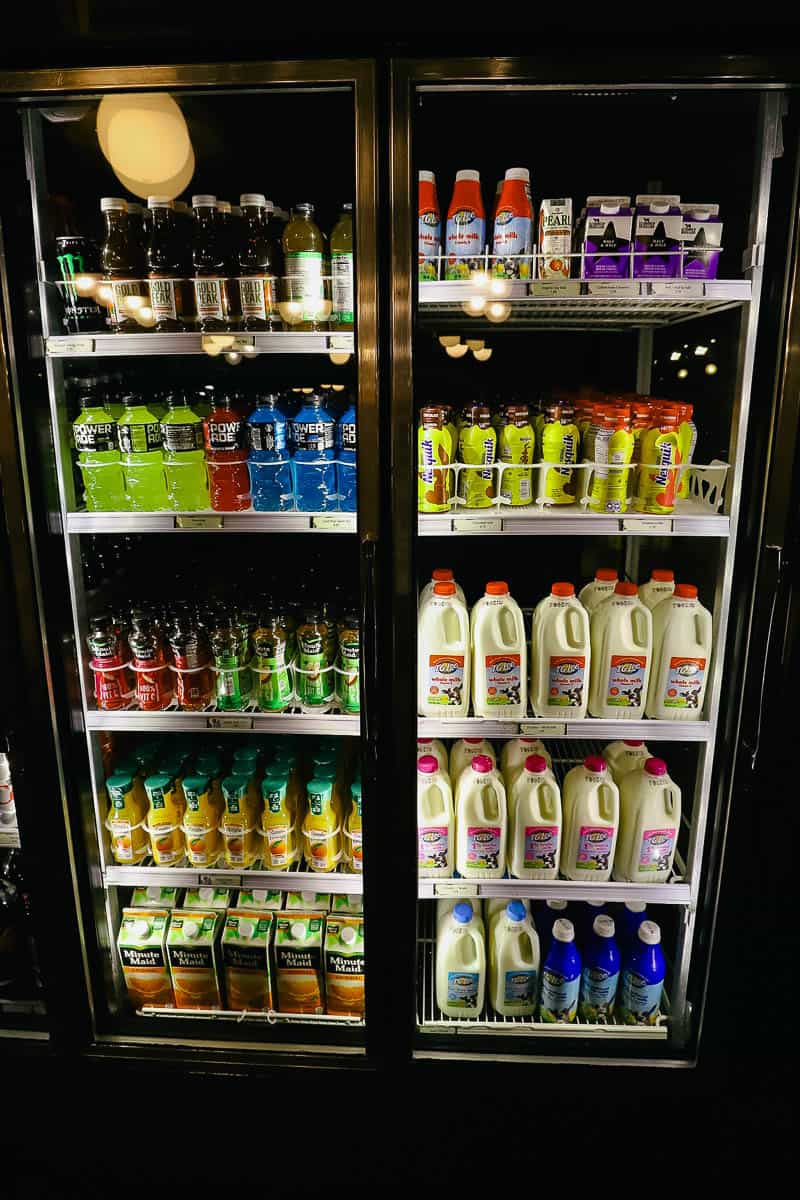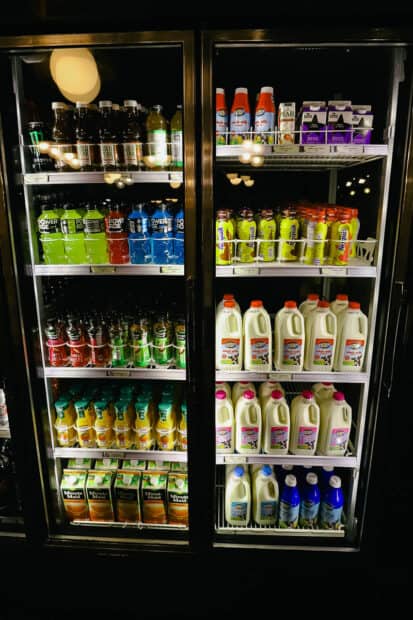 Lastly, a standing freezer case has several frozen treats.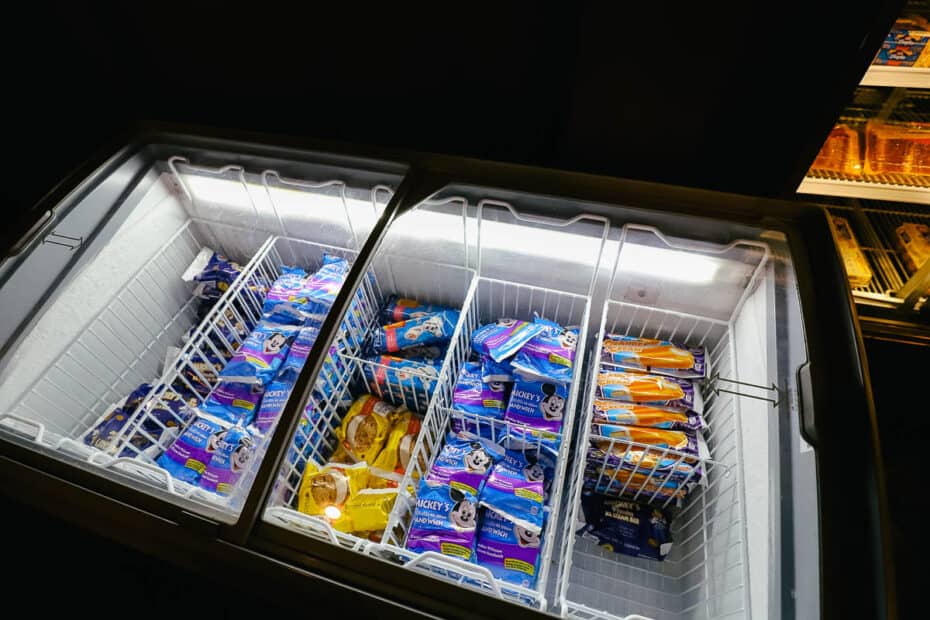 Hopefully, this article gave you an overview of what to expect at the Meadow Trading Post at Disney's Fort Wilderness. For more coverage of the resort, you can preview all of our articles in our full guide:
Additionally, you might enjoy these individual articles:
In the Comments:
What are your thoughts on the Meadow Trading Post at Disney's Fort Wilderness? Have you ever visited the resort as a camper or a day guest?