The Mara Review (Counter Service at Disney's Animal Kingdom)
This article reviews The Mara, the counter service restaurant at Disney's Animal Kingdom Lodge Resort.
Those planning an upcoming stay at Disney's Animal Kingdom Lodge will likely enjoy a meal (or two) at The Mara. The Mara is the resort's primary counter-service dining location.
Currently, The Mara is open daily from 6:30 a.m. until 11:00 p.m. and serves breakfast, lunch, and dinner. To locate The Mara, you'll want to take the stairs or elevator to the lower level of Jambo House.
After you've made it downstairs, a large set of doors between Jiko and Boma, Flavors of Africa, leads outside. After you walk out, a covered walkway leads straight to The Mara.
It will be down on your left. This is also where you'll find the feature pool, arcade, and one of two public animal viewing areas.
Below, we'll look at a few other specifics for The Mara. We'll also preview the menu and other items you can expect to find during your stay.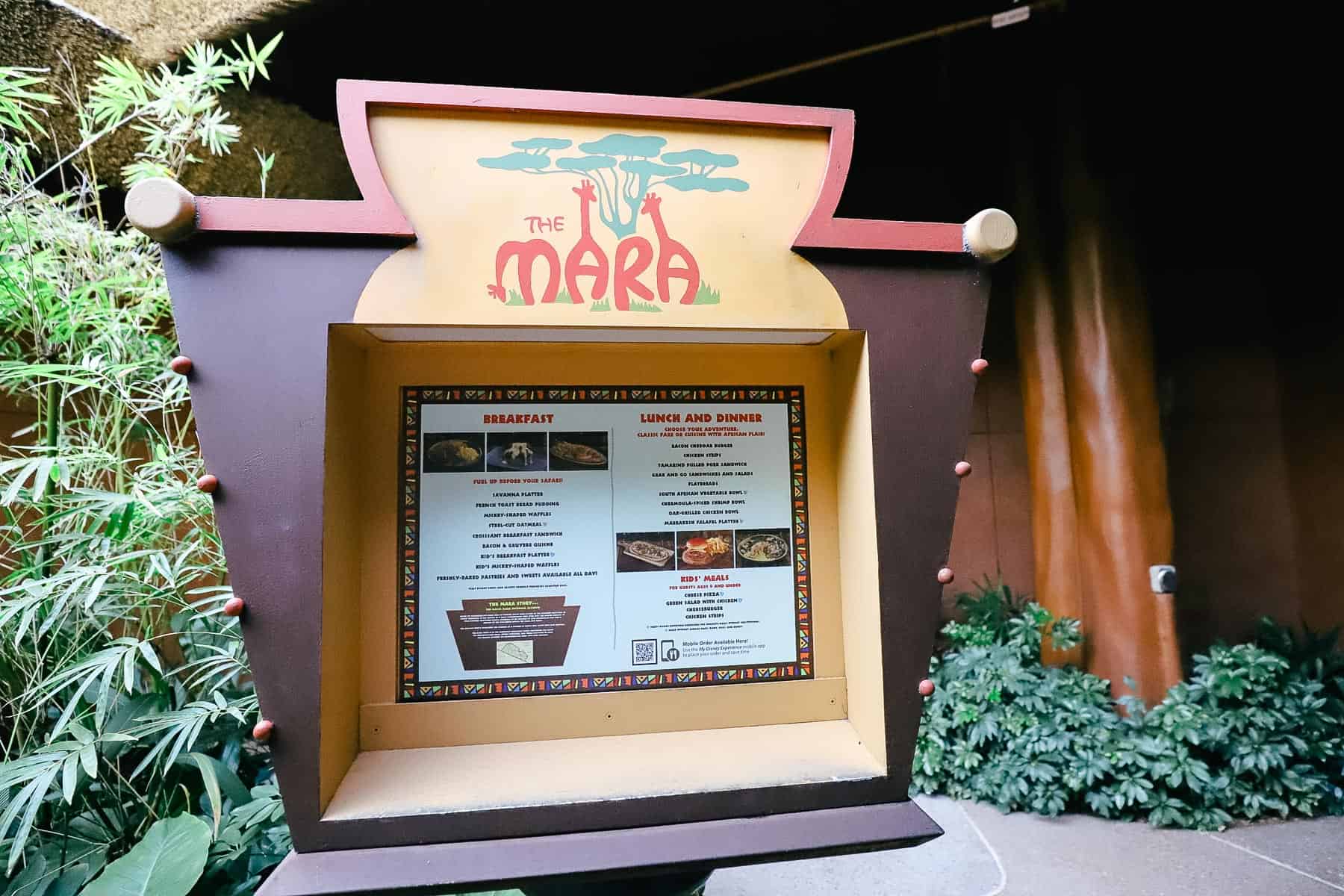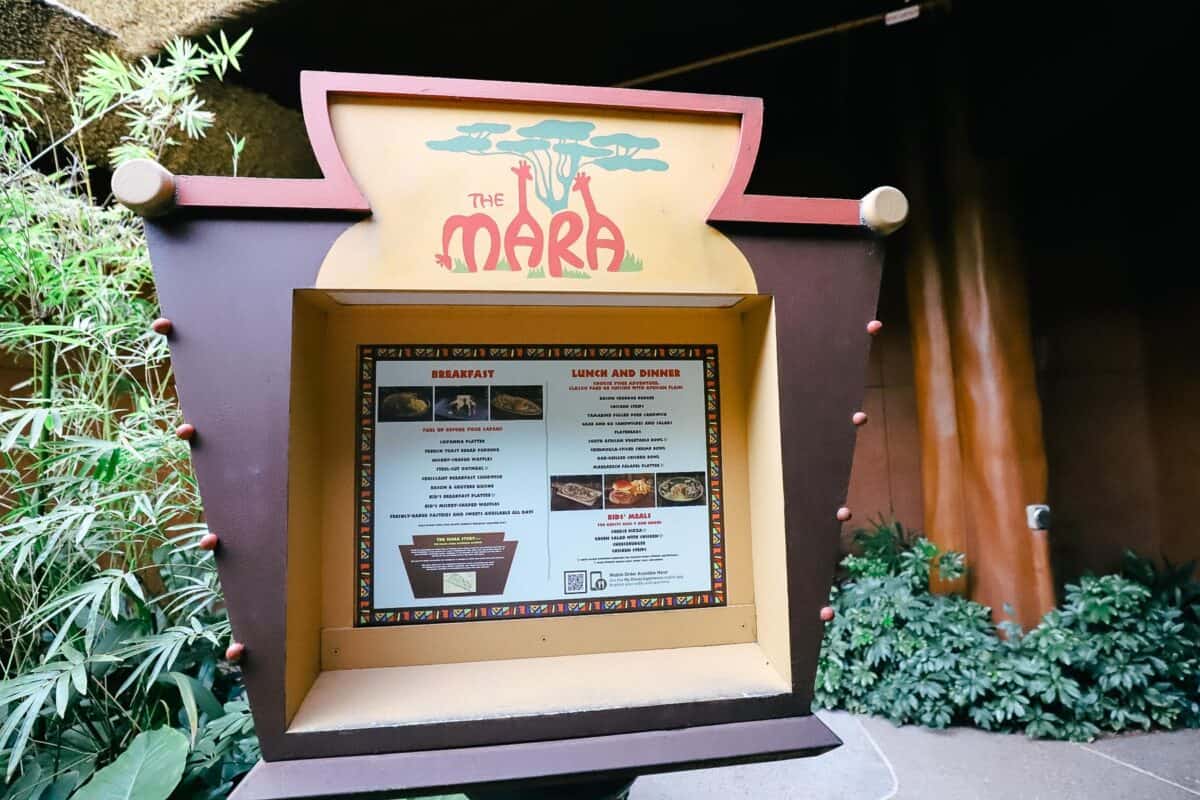 Guests staying at Kidani Village will need to walk to Jambo House to reach The Mara. It takes approximately 10 minutes to walk from one resort lobby to the other.
Or you can take a shuttle between the resorts when it's available. You can ask one of the valets about the shuttle.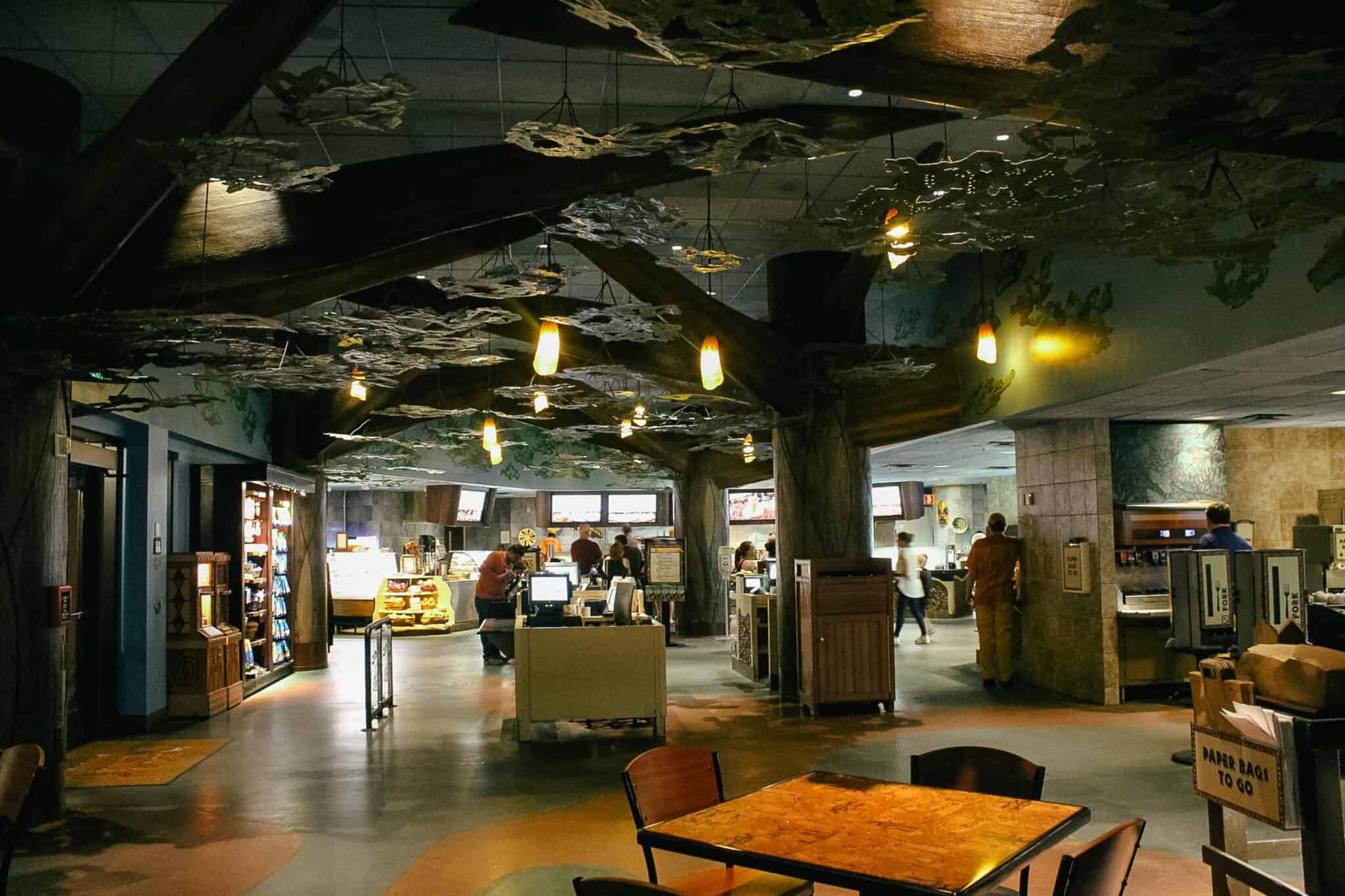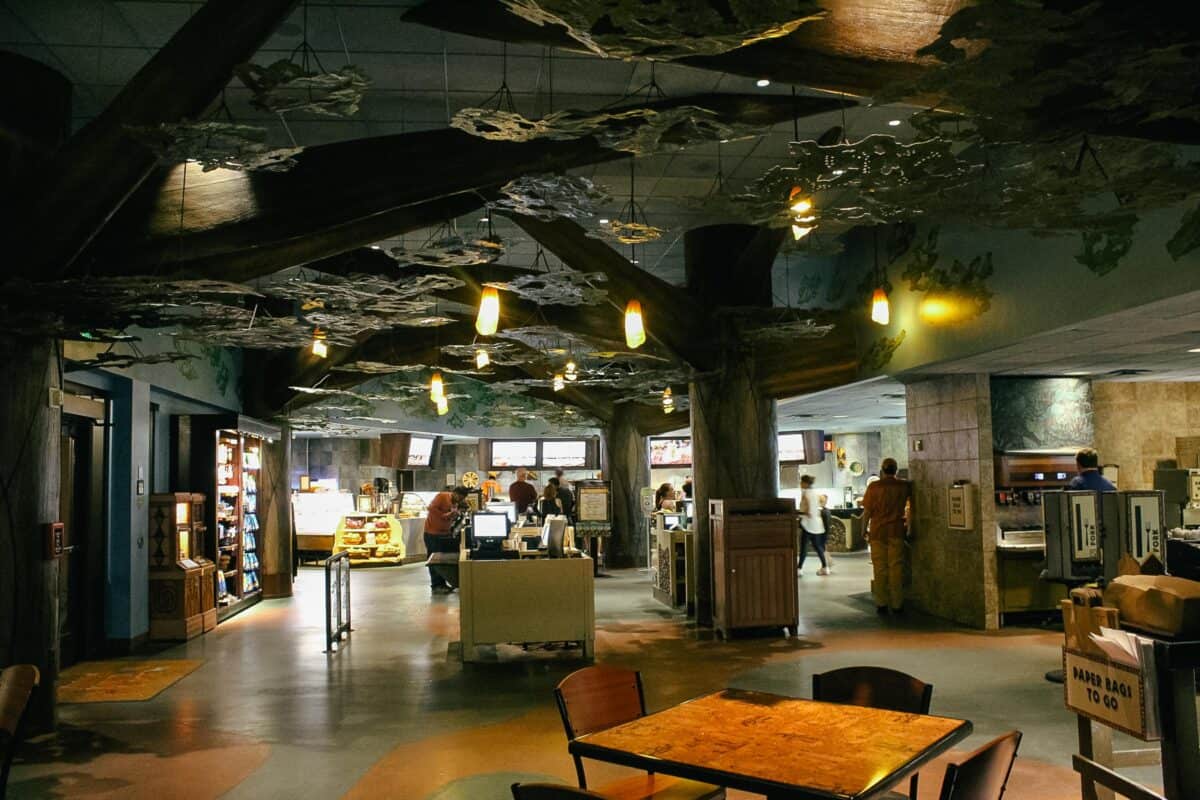 The Mara has a menu posted outside its entrance.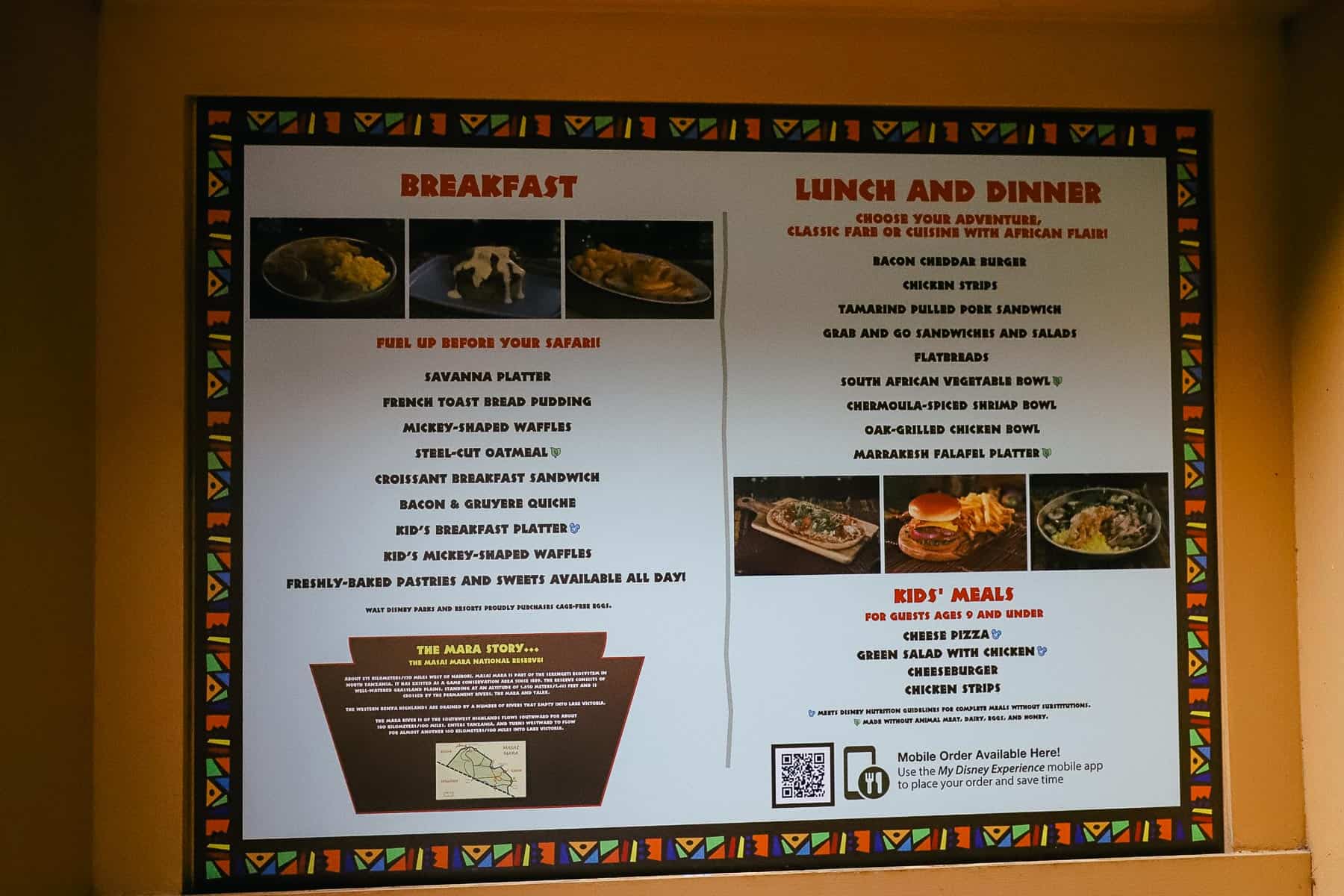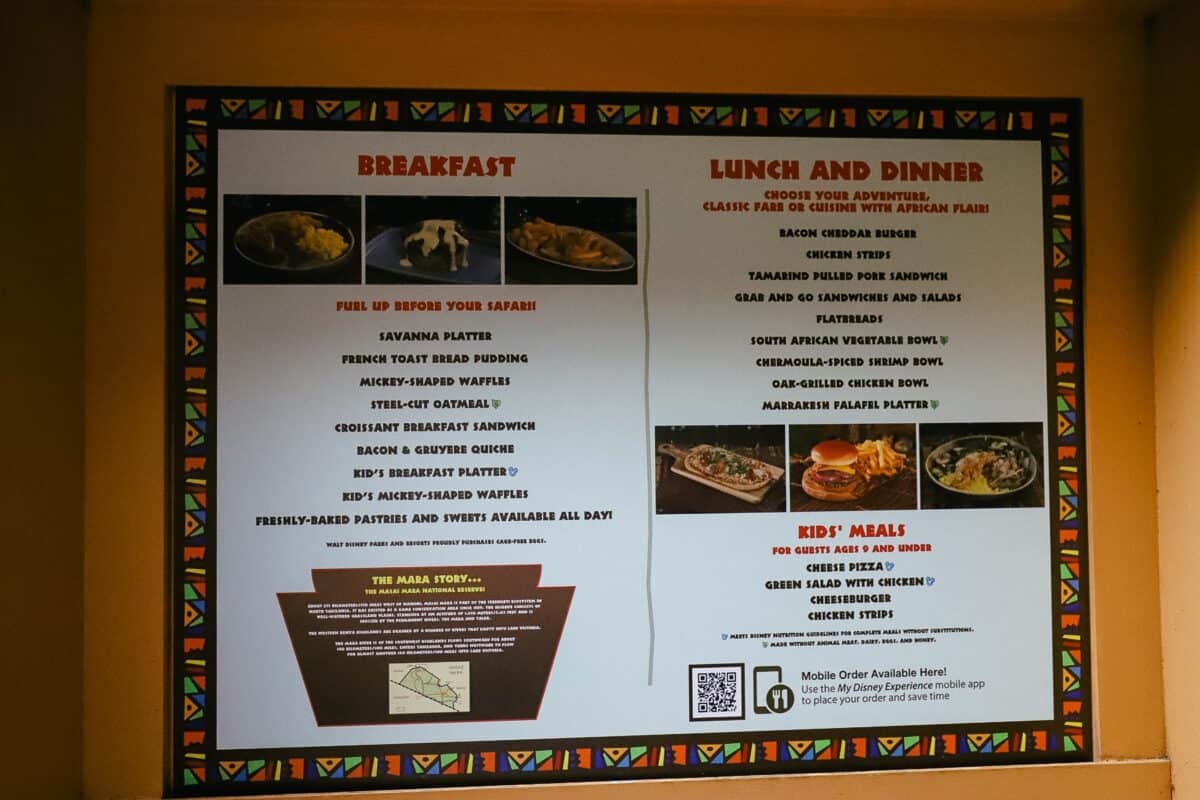 Breakfast items include:
Savanna Platter
Mickey-shaped Waffles
French Toast Bread Pudding
Steel Cut Oatmeal
Croissant Breakfast Sandwich
Bacon and Gruyere Quiche
Kids' Meals include:
Kid's Breakfast Platter
Kid's Mickey-Shaped Waffles
Here are the menu items for lunch and dinner:
Marinated Sun-dried Tomato and Herbed Ricotta Flatbread
Pepperoni Flatbread
Four-Cheese Flatbread
Kids' Meals: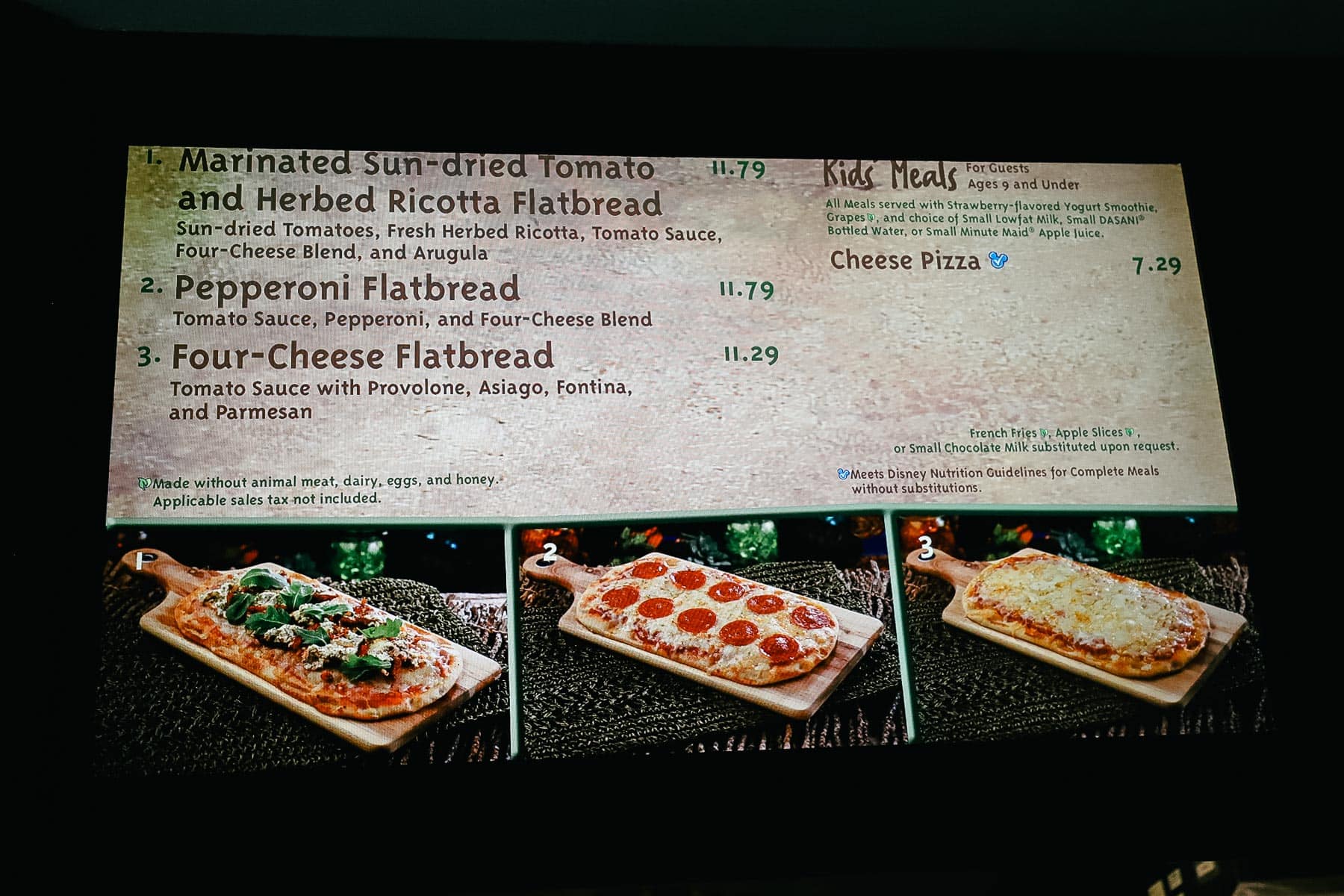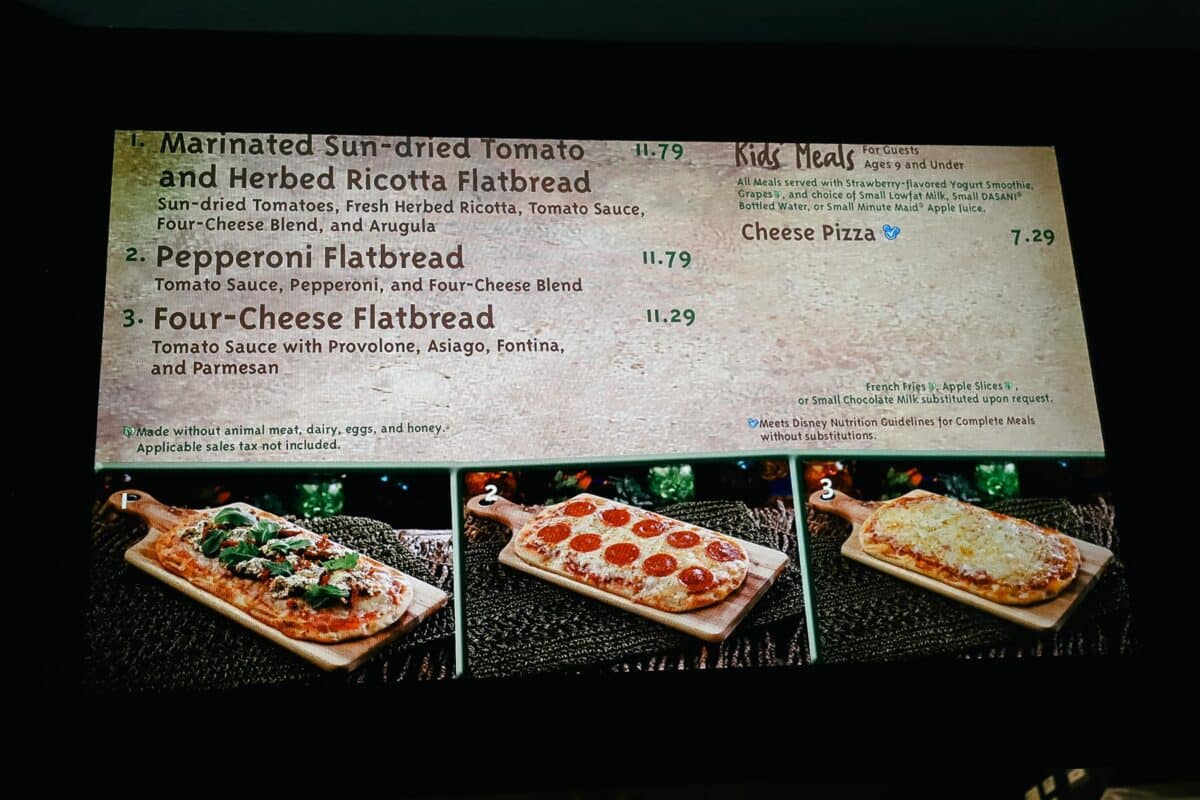 Bacon Cheddar Burger
Chicken Strips
Tamarind Barbecued Pork Sandwich
Kids' Meals
Chicken Strips
Cheeseburger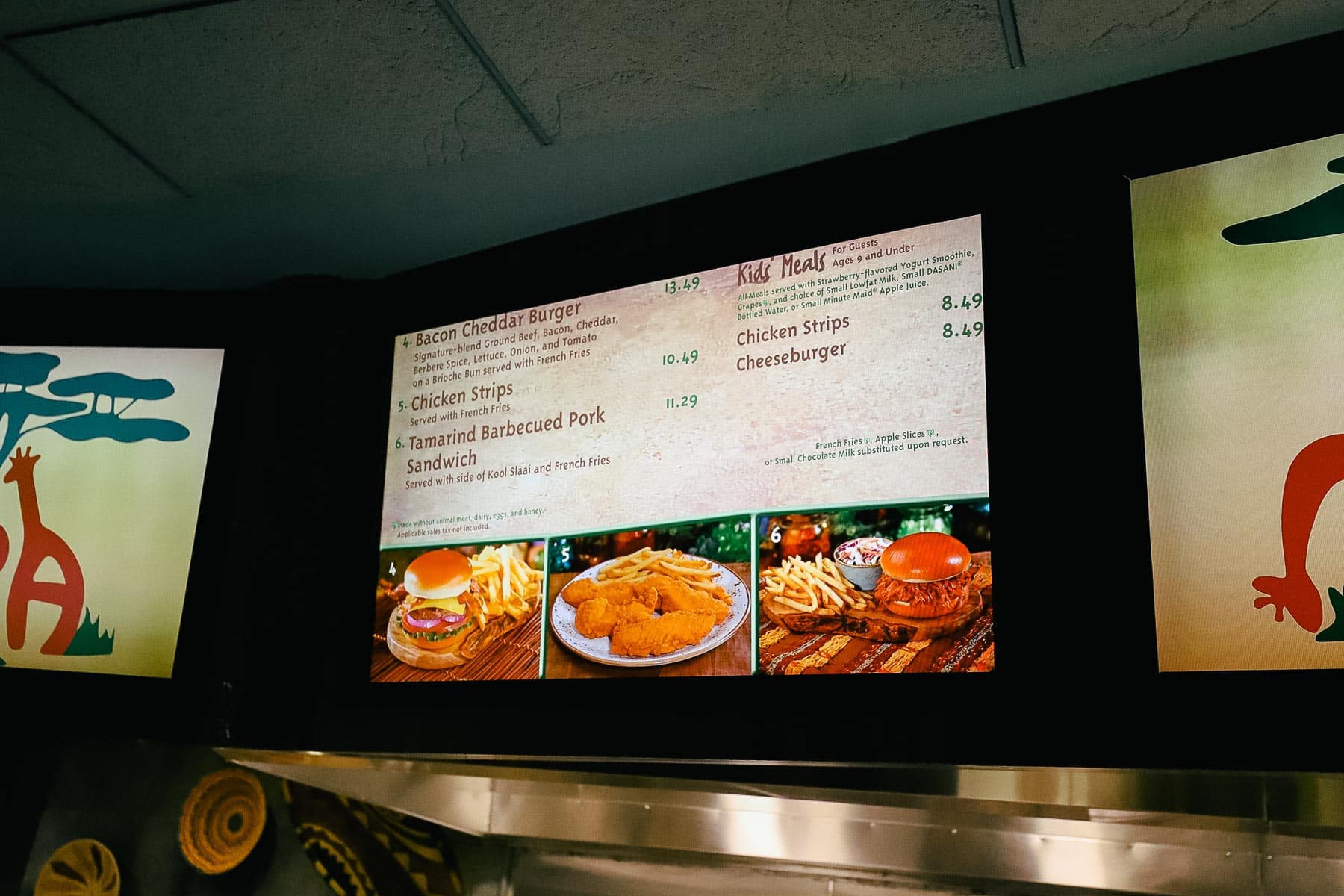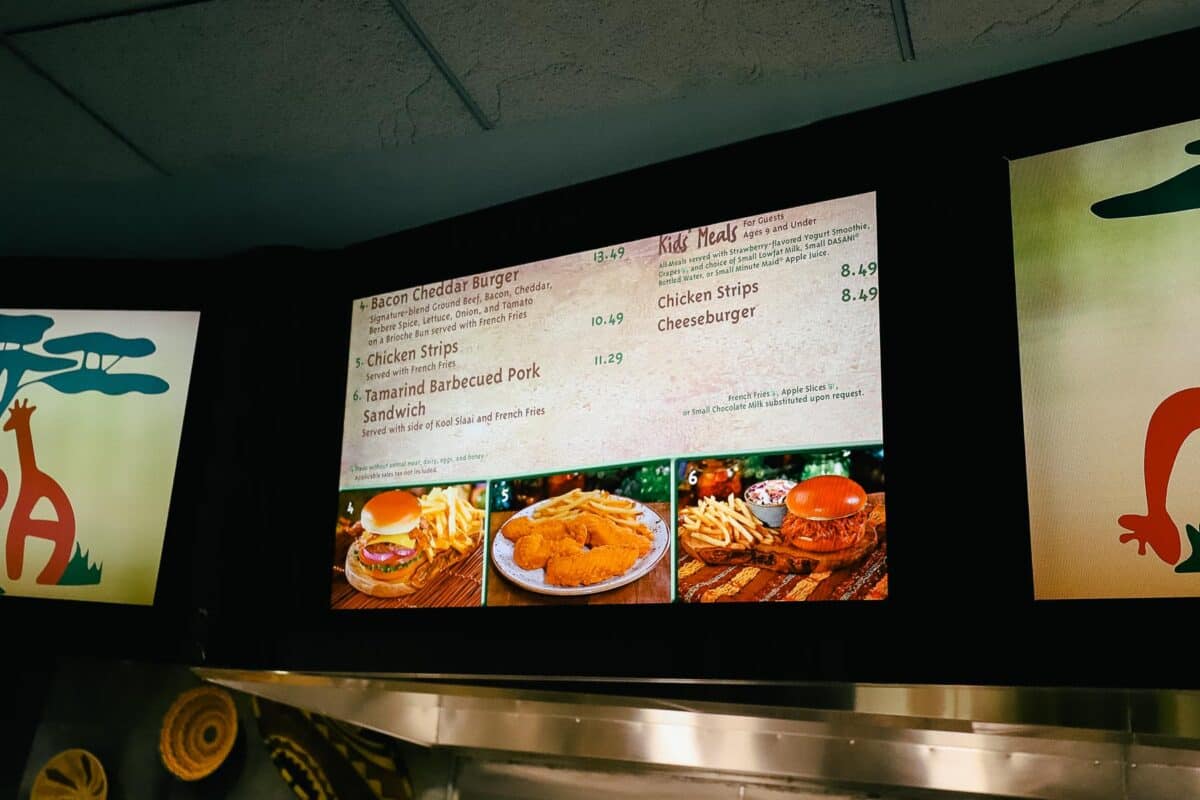 Oak-Grilled Chicken Bowl
South African Vegetable Bowl
Chermoula-spiced Shrimp Bowl
Marrakesh Falafel Platter
Additional items: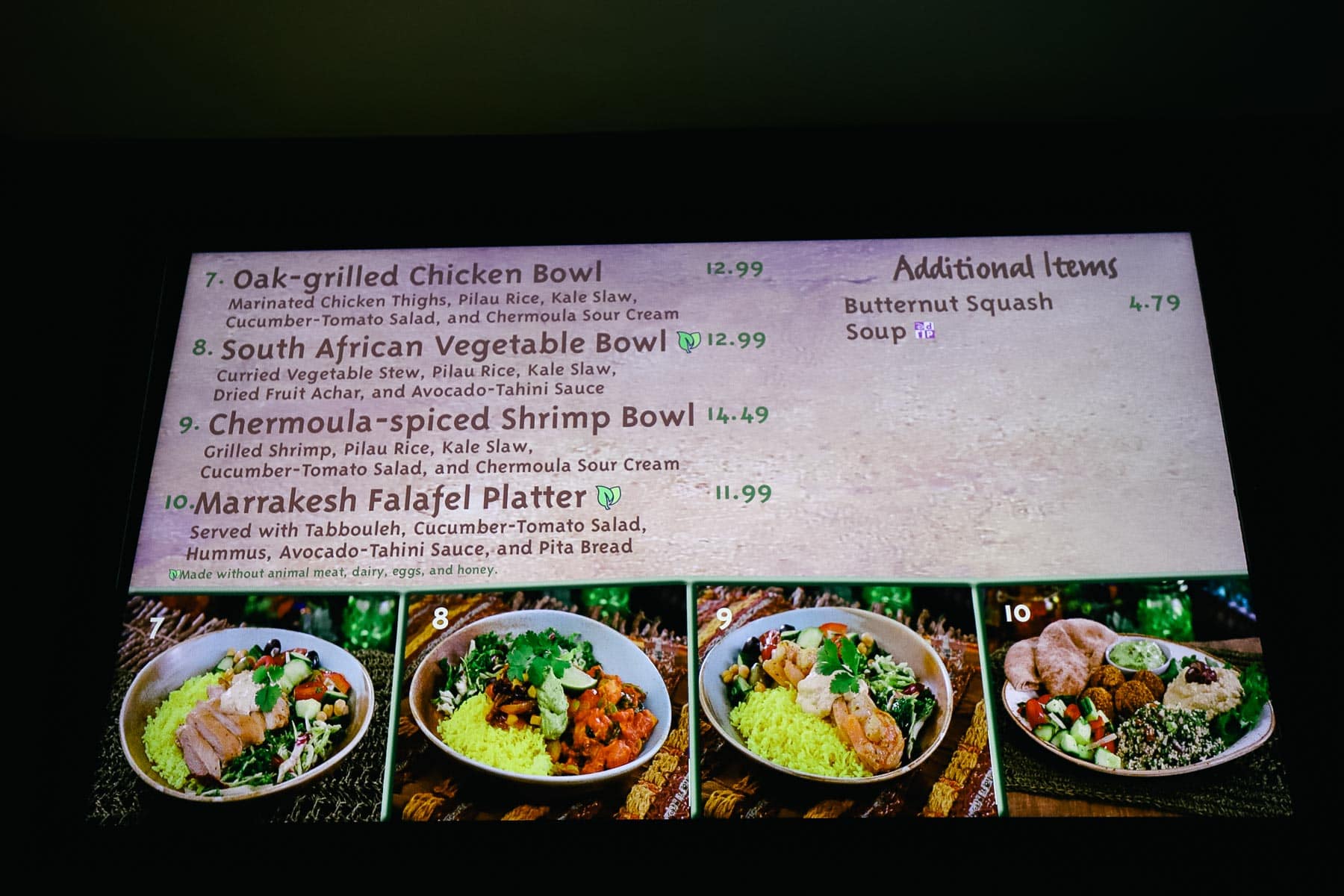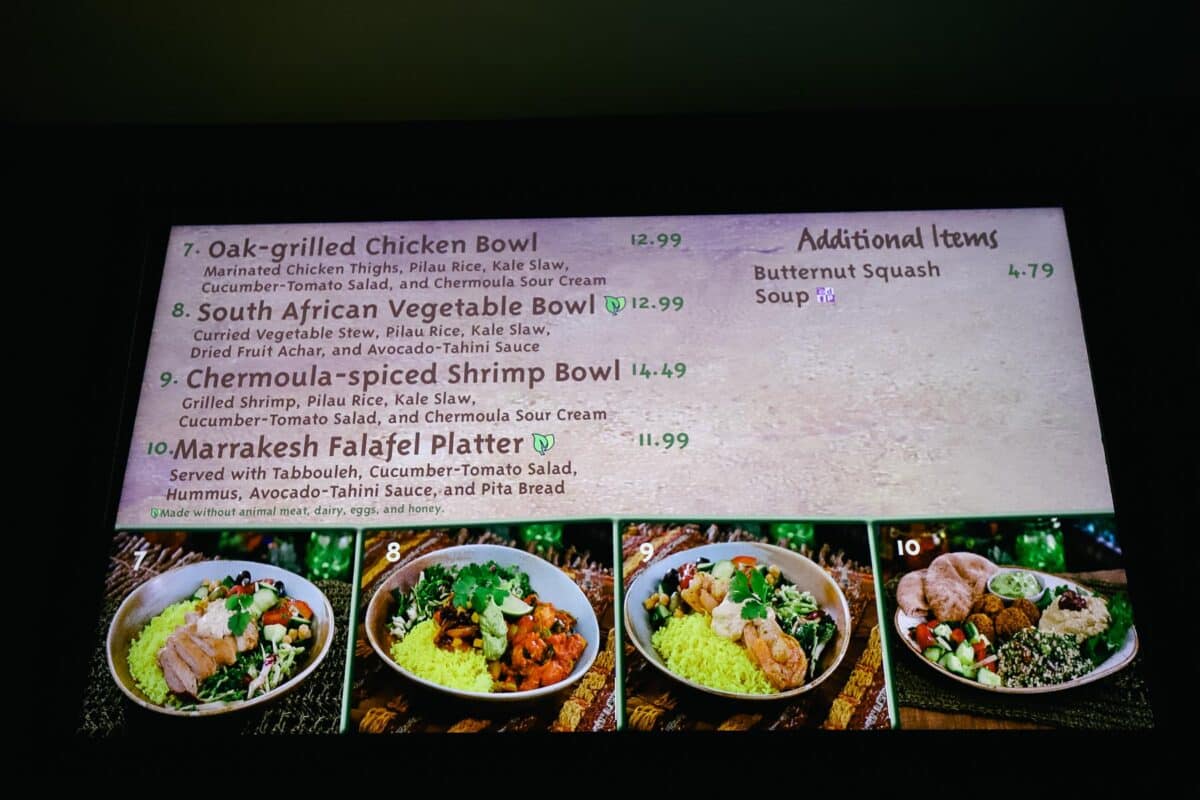 Occasionally, you might encounter a poster at the restaurant that lists special menu items. For example, on this visit, a South African Vegetable Stew was available in honor of Women's History Month.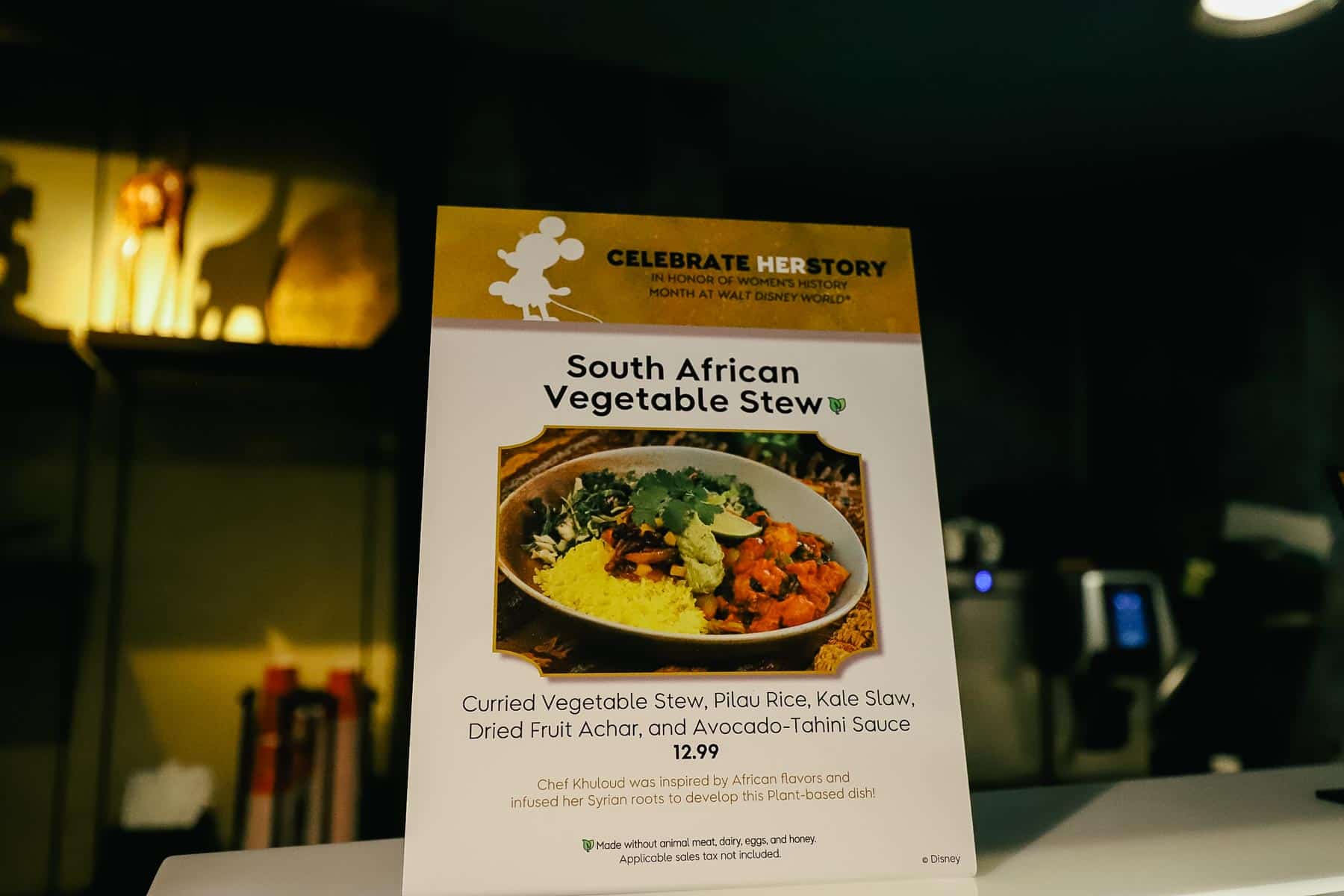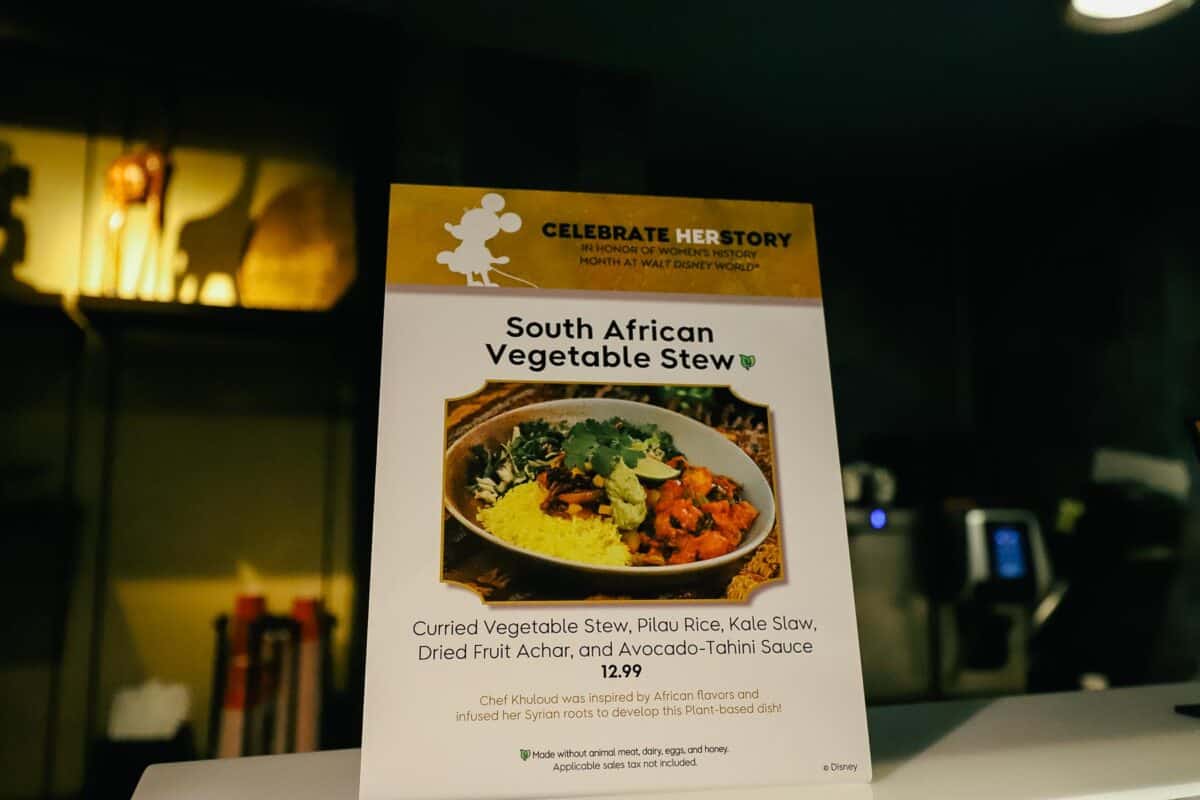 Most of the resorts these days have some sort of coffee bar with a specialty menu. But there is no posted menu for coffee at The Mara. Instead, it says "assorted Joffrey's coffee."
If you order a coffee or mobile order, you'll receive a cup you can fill at the beverage station. On a recent visit, I ordered a coffee. The cast member at the register told me I would do much better by having someone freshly prepare a cup.
So I asked if I could have a cappuccino, and they obliged. When I returned to take a few updated menu photos, I noticed this sign that shows the character creations on top of the coffee. But there still isn't a formal specialty coffee menu posted in The Mara or online.
Therefore, if you can find someone to prepare a cup, it will probably be worth the extra time. Joffrey's is the brand of coffee at Disney's Resorts.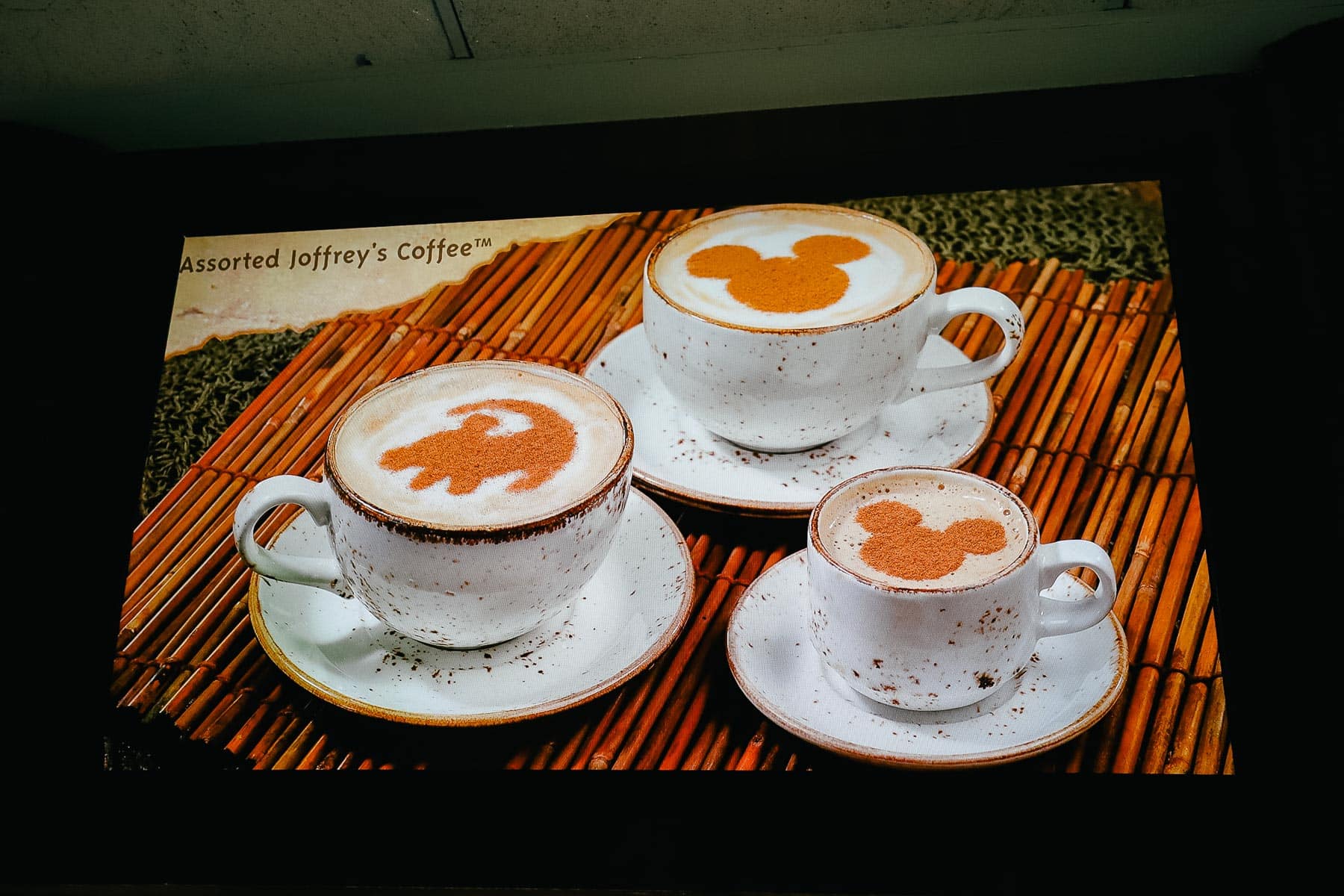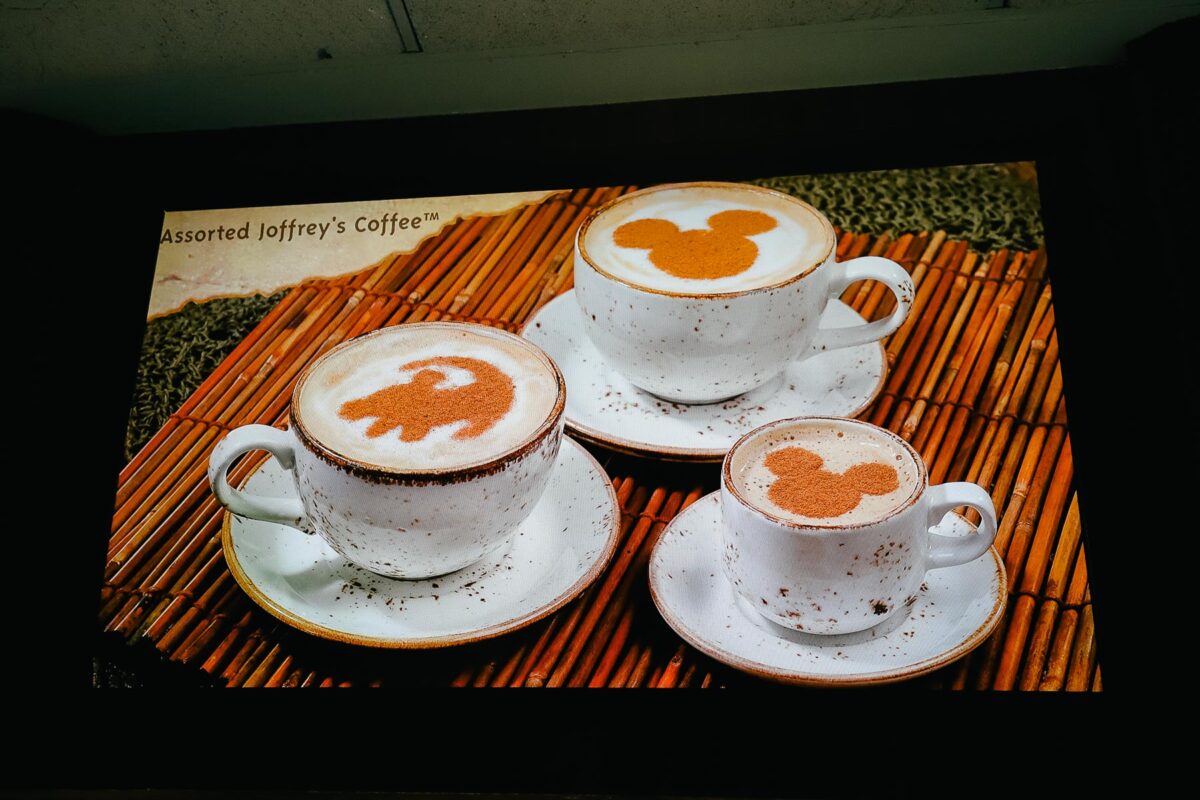 Additionally, there is a pastry case. On this last visit, it was stocked with muffins, bagels, bear claws, croissants, and cinnamon rolls. However, the top row was dedicated to photos of treats that could be found elsewhere in the refrigerated case.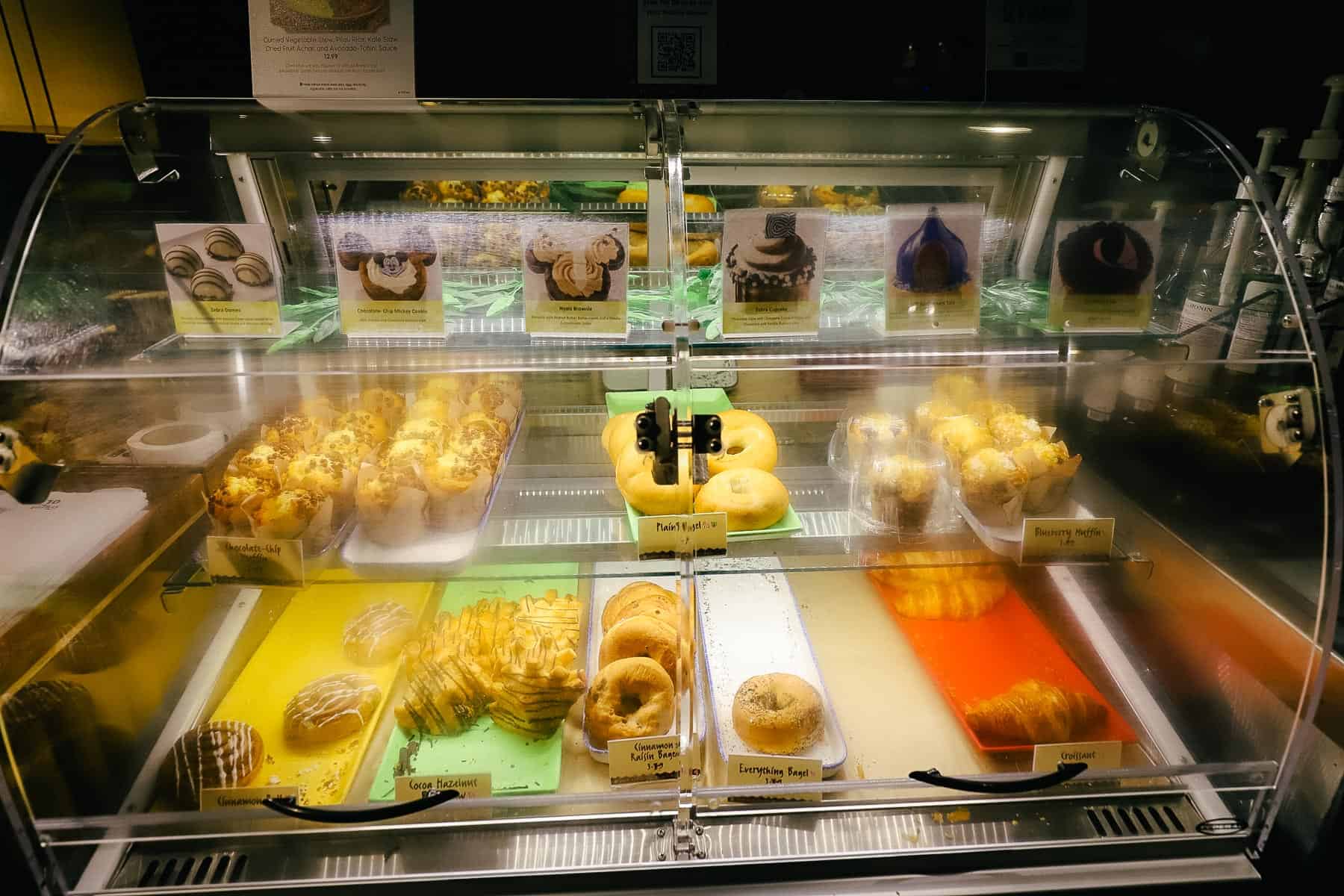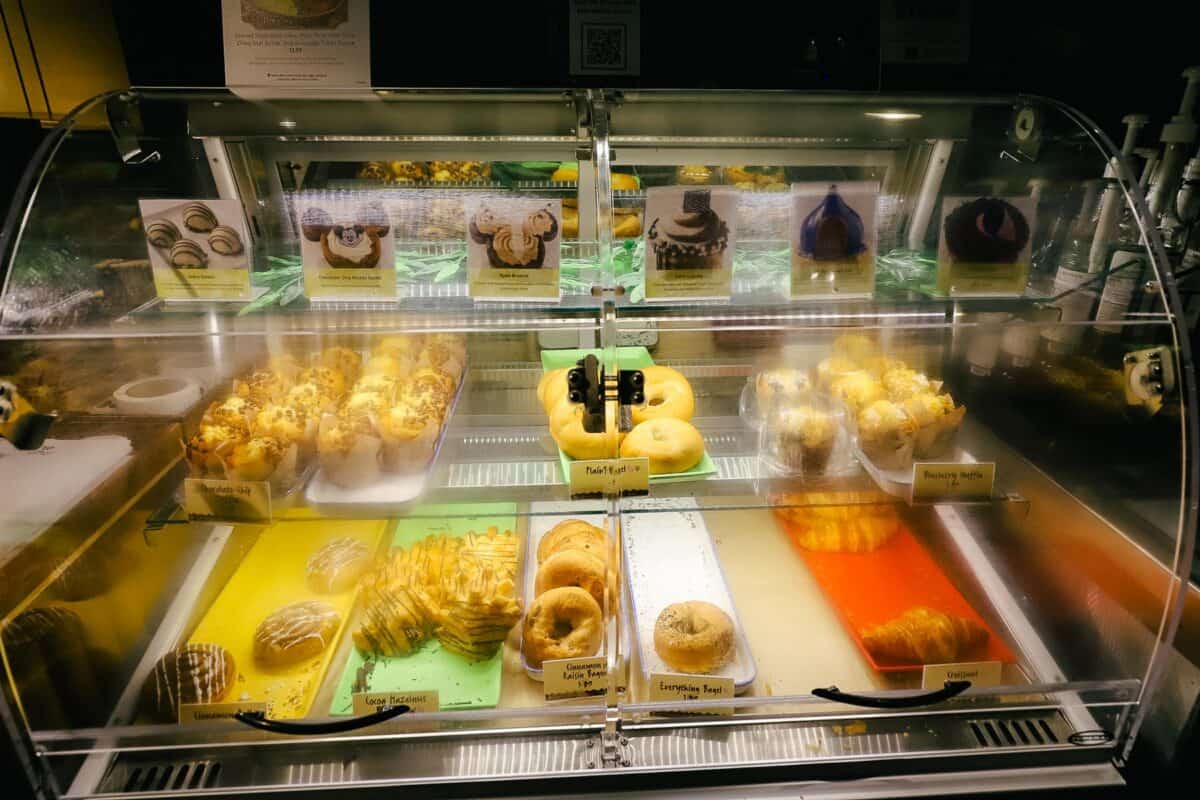 Yes, photos, not the actual treats. With that said, several of these treats are popular:
Zebra Cupcake
Flamingo Cake
Nyala Brownie
Chocolate-Chip Mickey Cookie
Zebra Domes
You can preview the entire menu with prices for each item here on Disney's site. Or you can pull it up in the mobile order section of the My Disney Experience app.
Here are photos of the grab-and-go items in The Mara on this visit.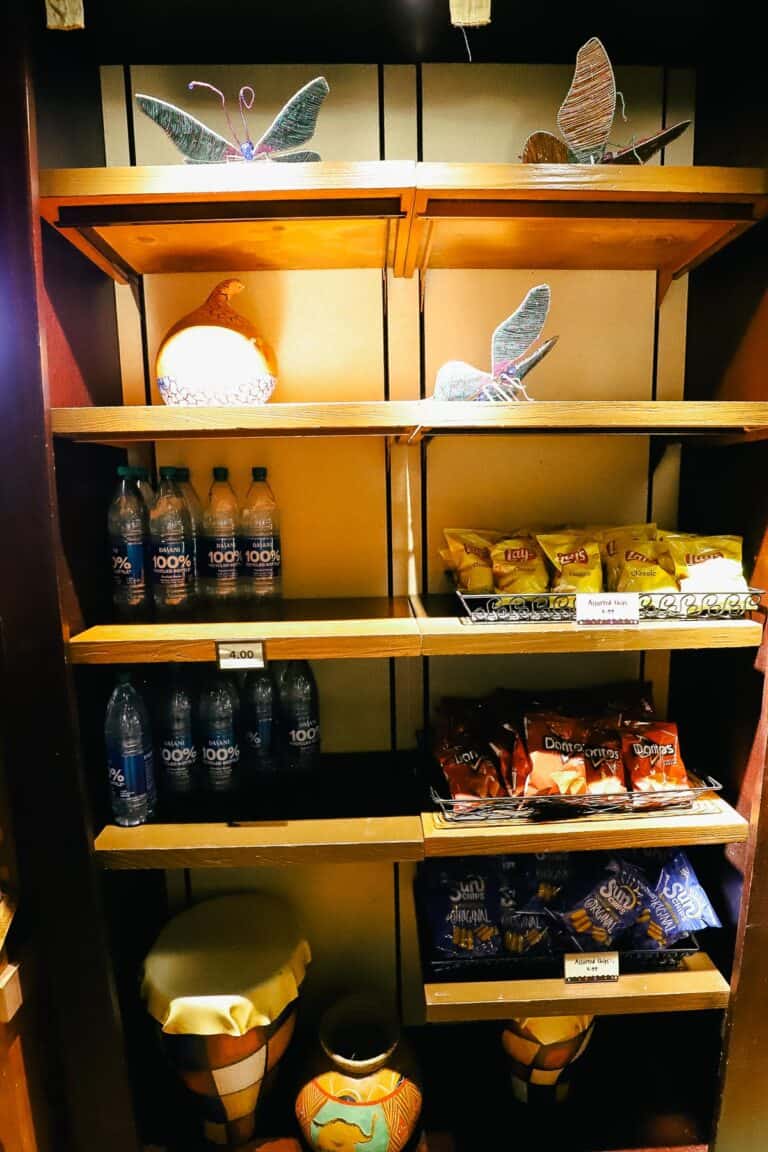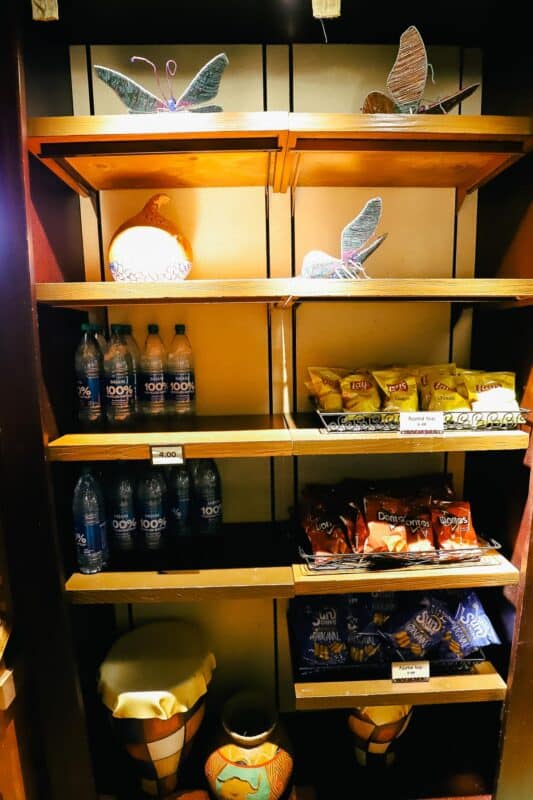 There were a few Kind bars and several individual cereal cups.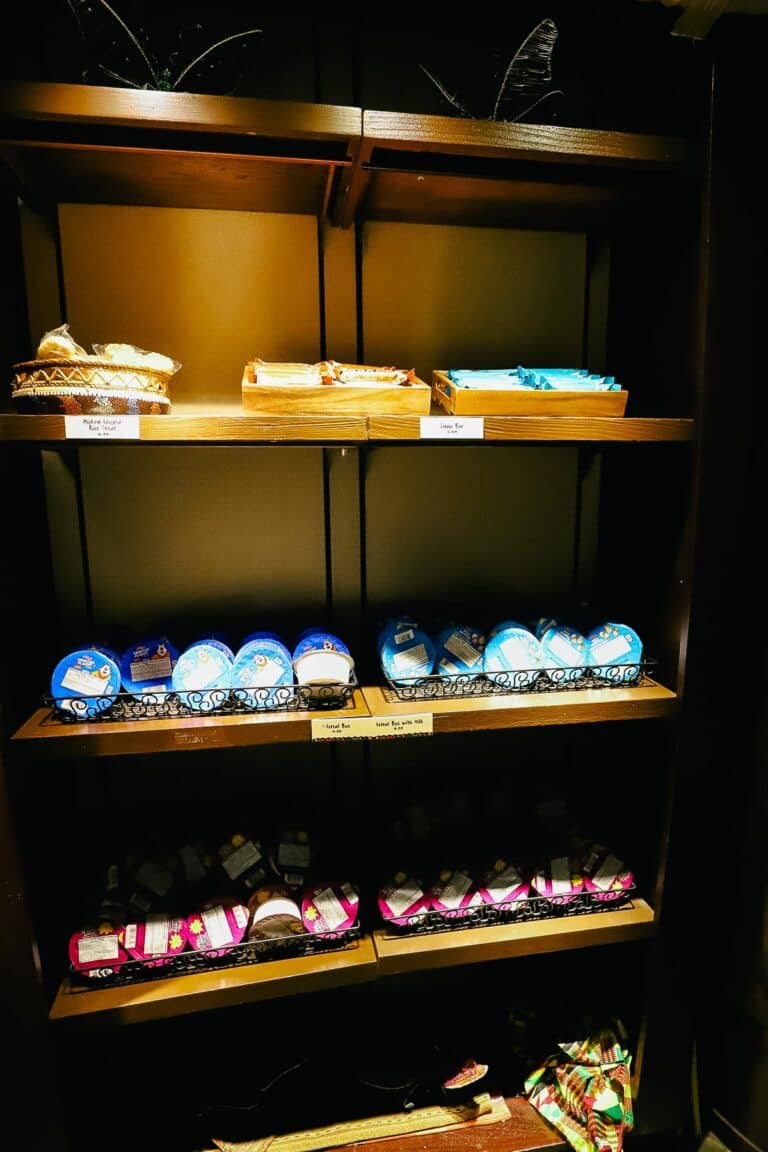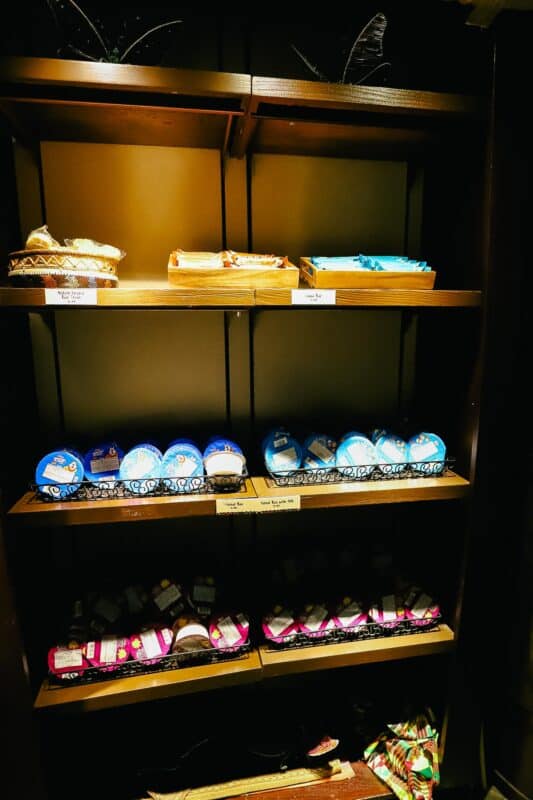 Bottles of wine are available. If you need a bottle of wine uncorked, they should have a corkscrew at the register.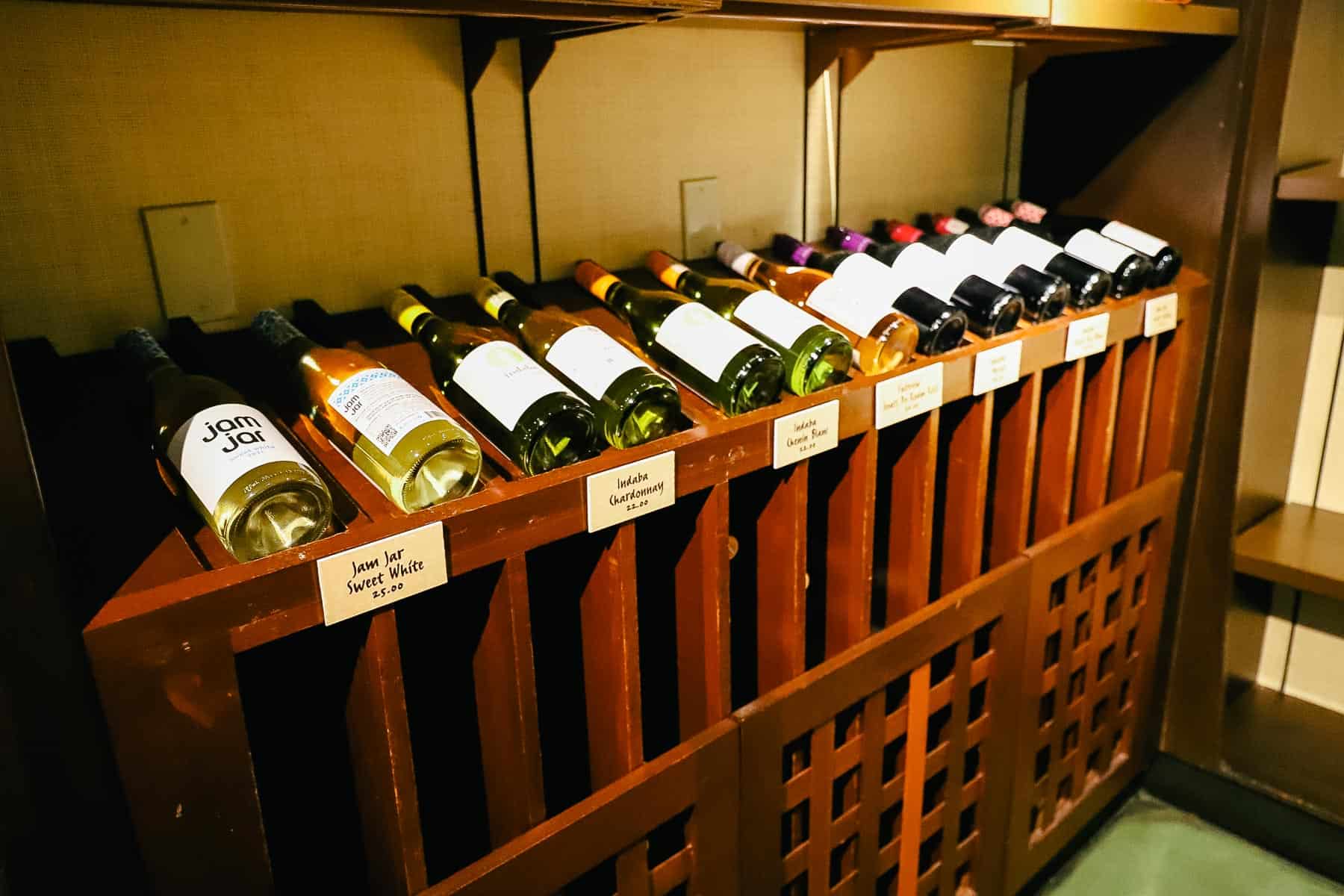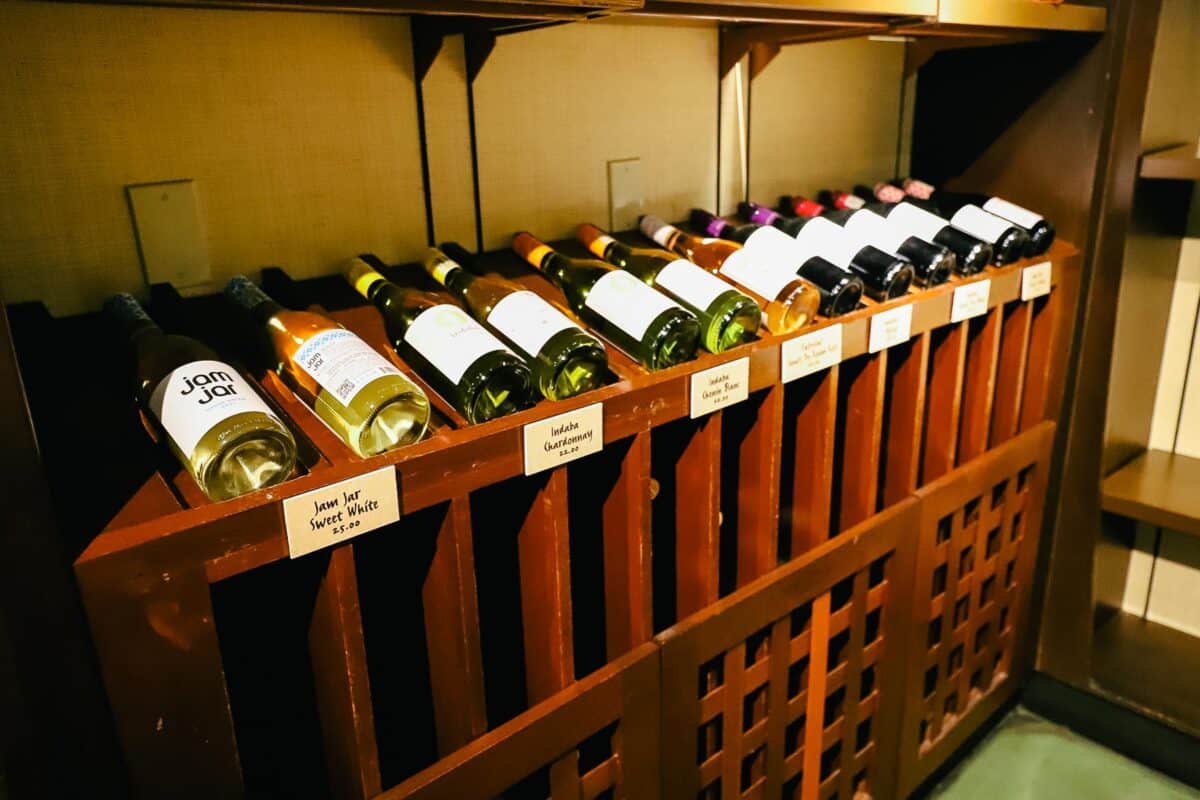 Here are a few of the items in the refrigerated case.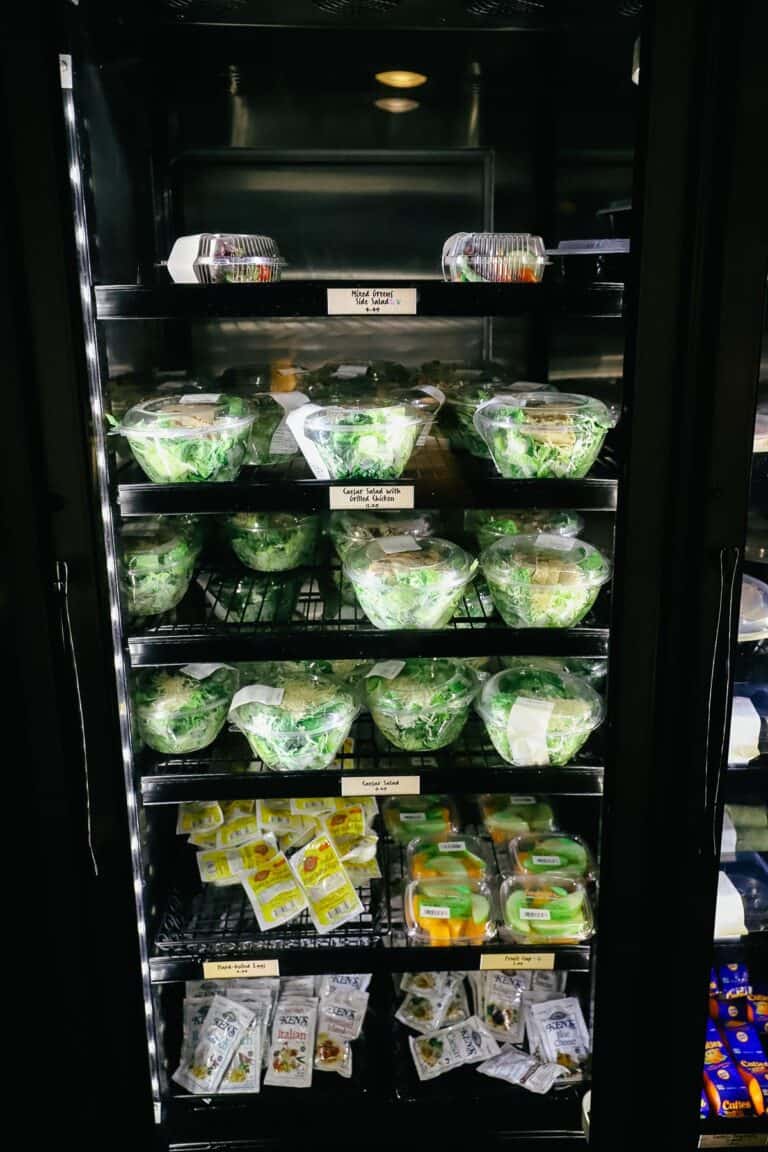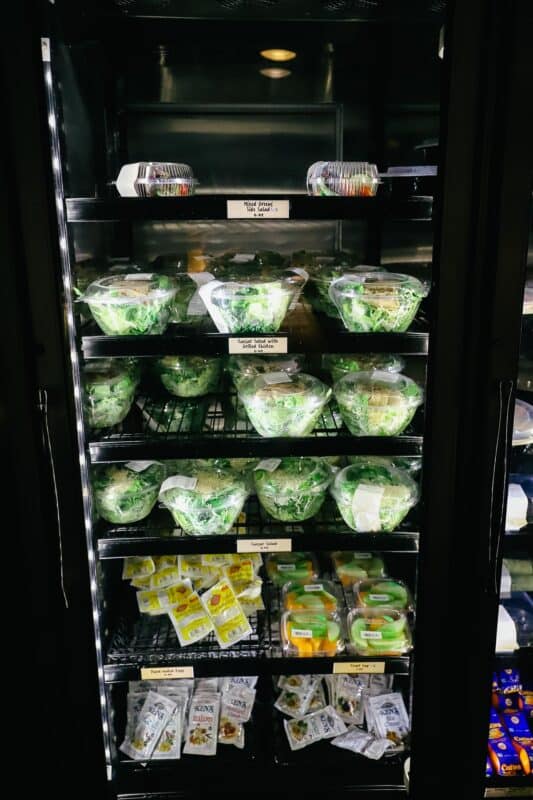 A closer look at the Caesar salad with grilled chicken.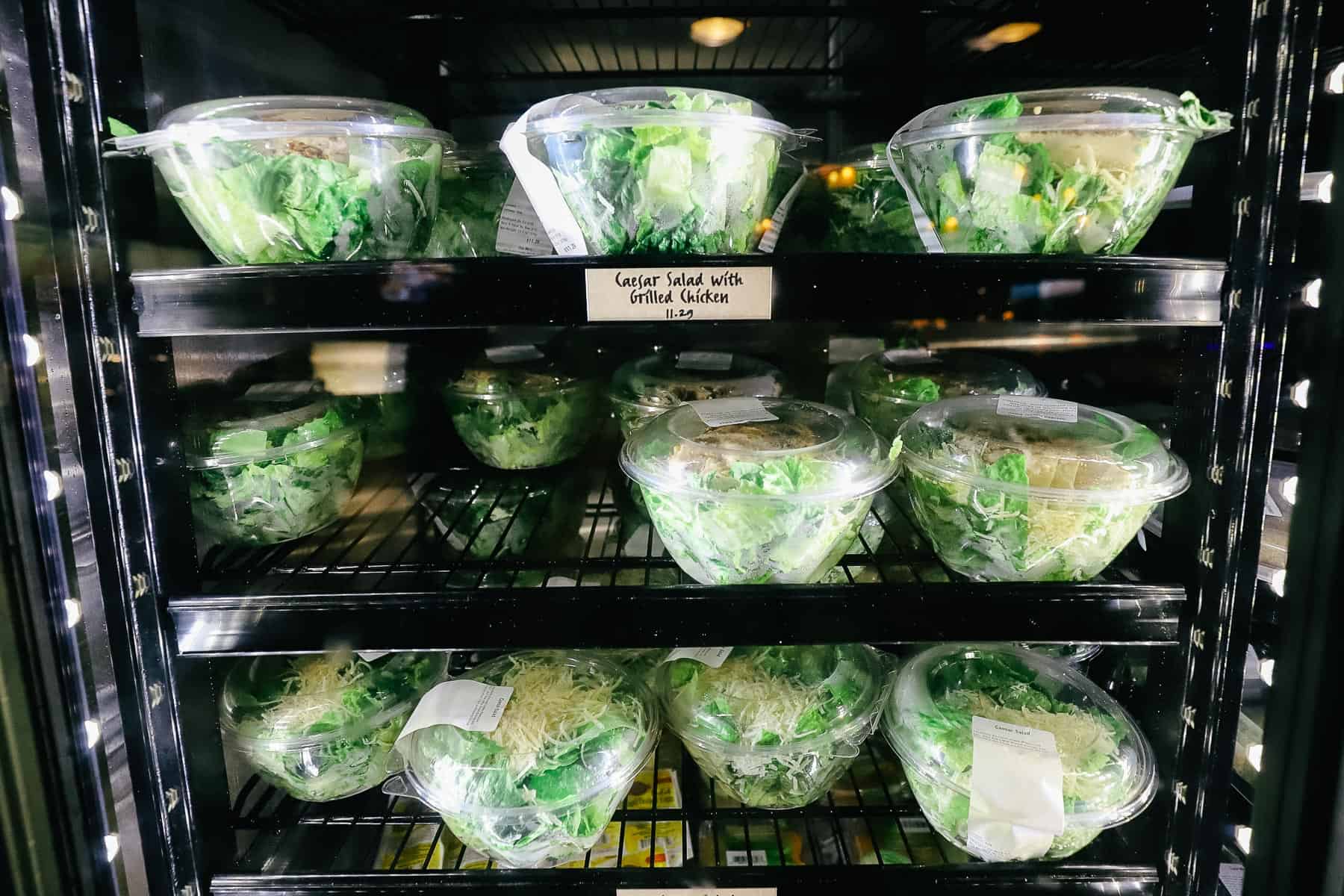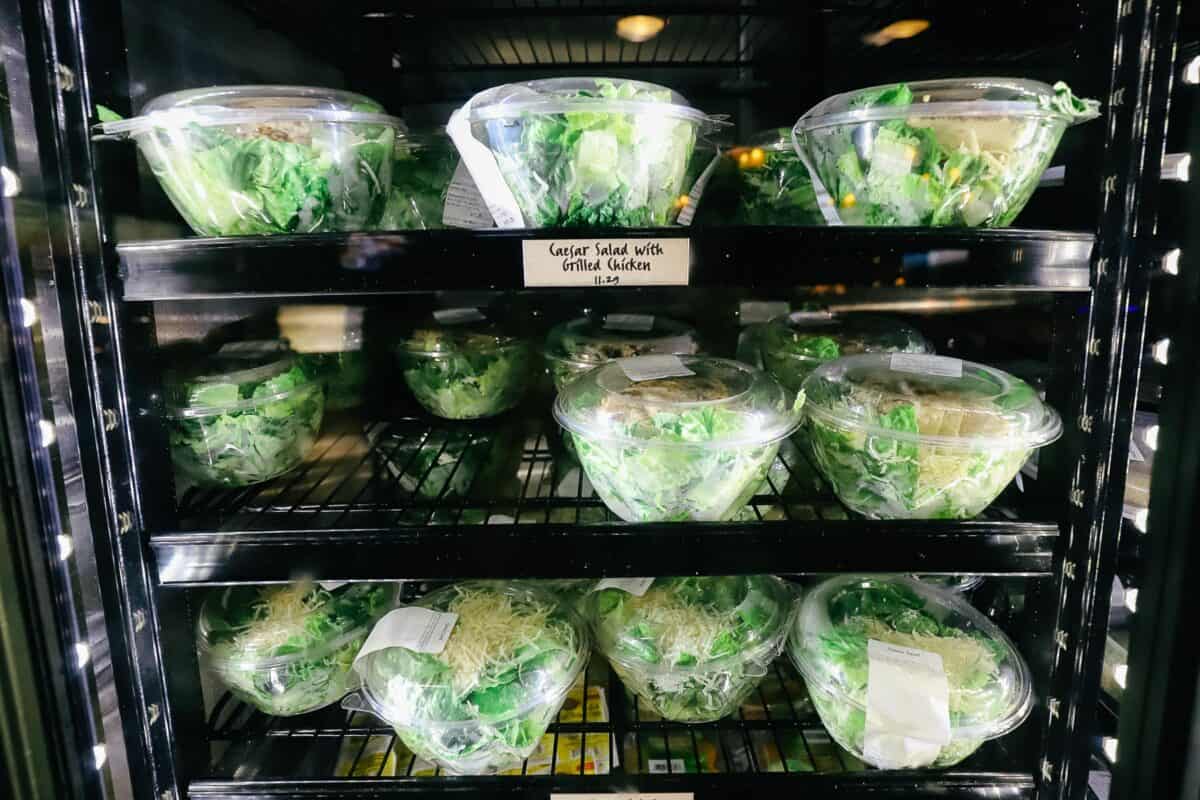 The items below are all various components of kids' meals. Kids' meals usually come with two sides. So you can order fries and choose a package of apples or grapes. If your child doesn't want a fountain beverage, milk, water, and juice box options are also available.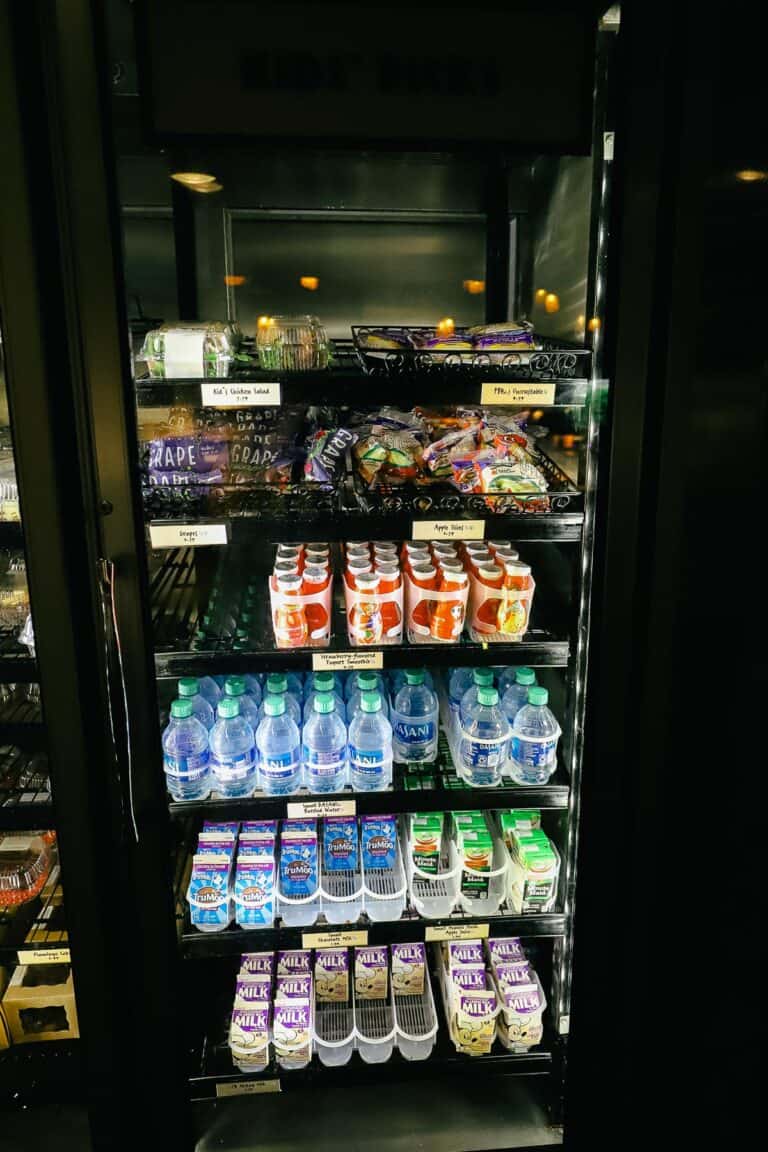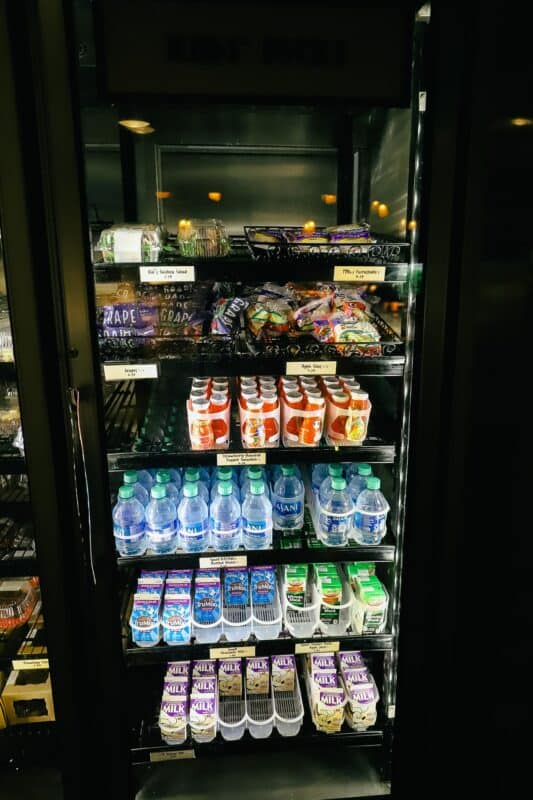 This case had a few yogurts and parfaits. Underneath is where you'll find those treats we saw photos of in the pastry case.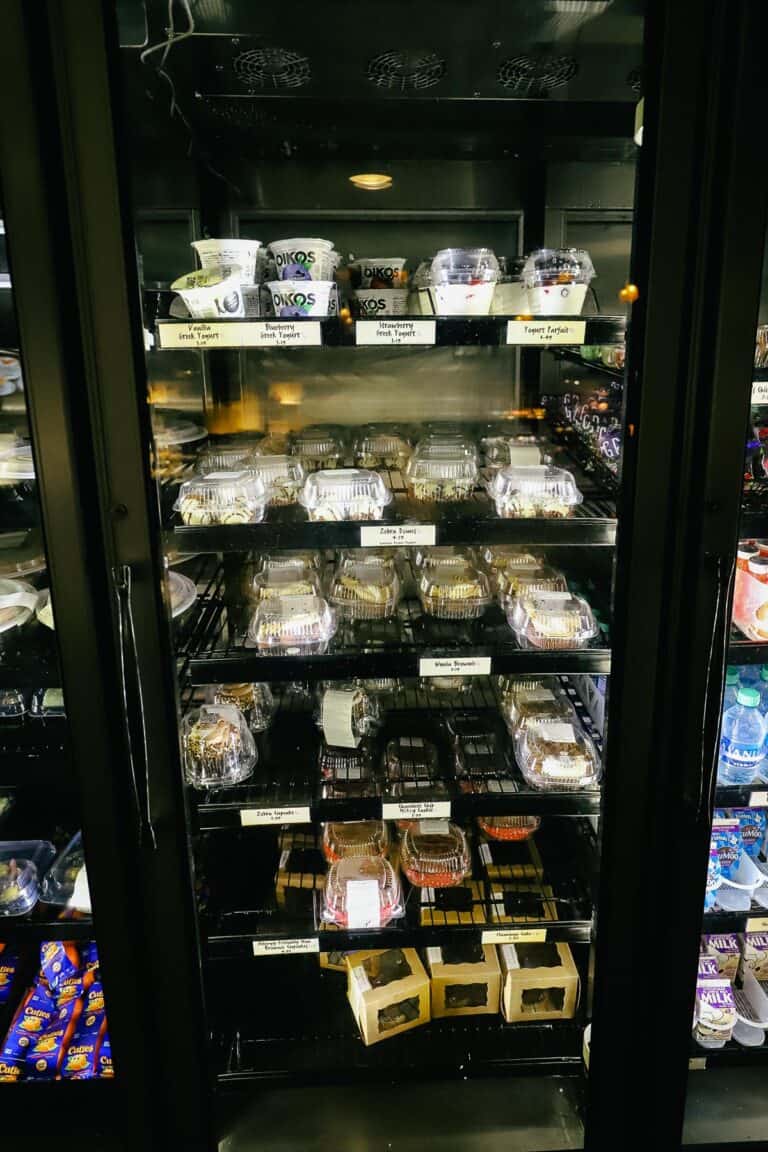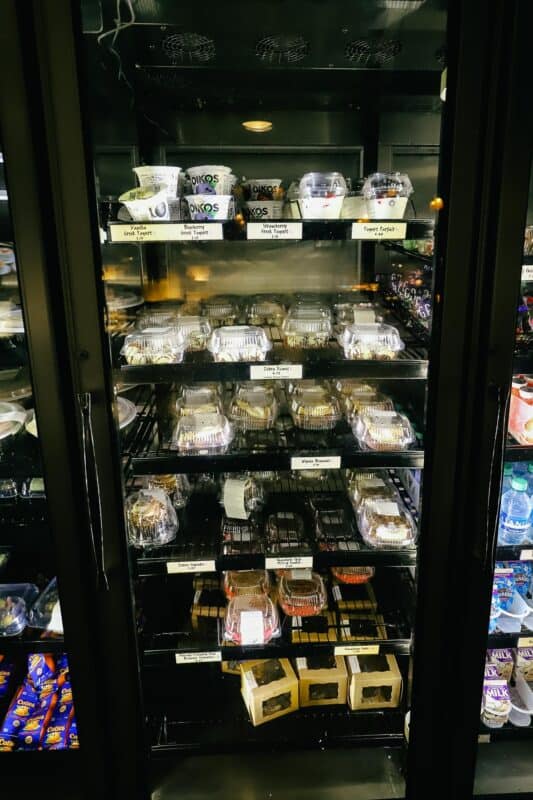 Next, we have a few other pre-packaged entree items.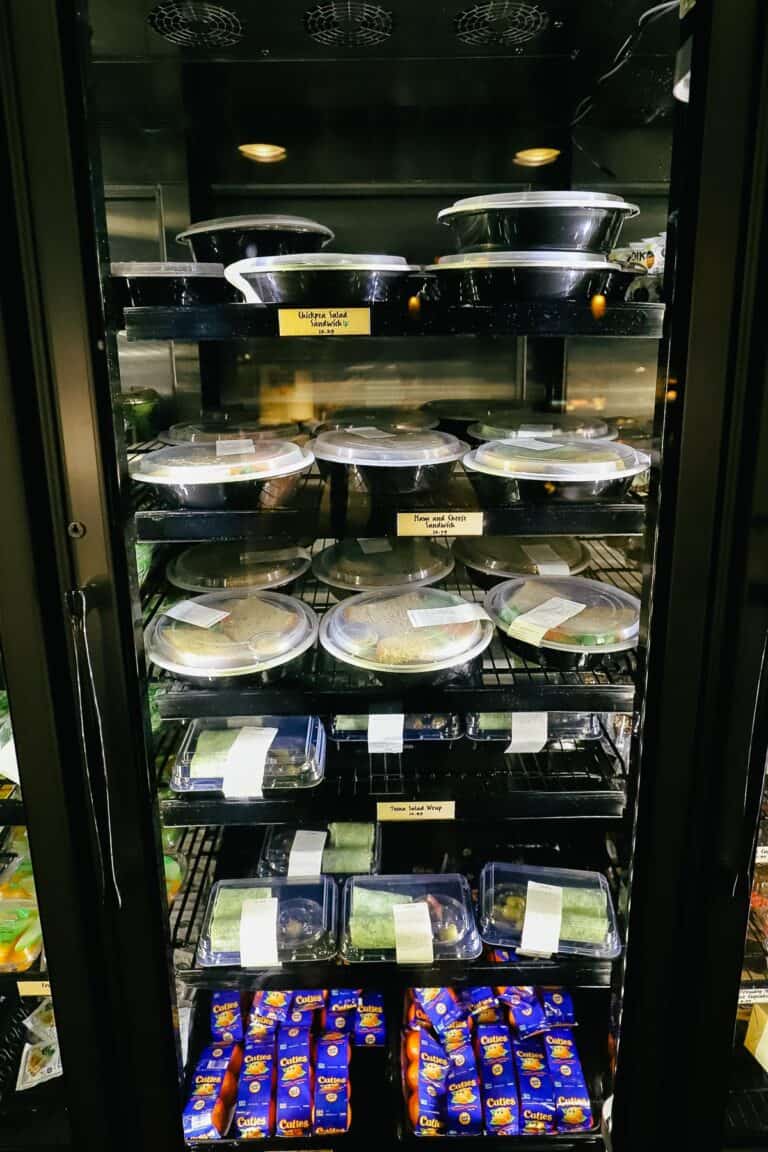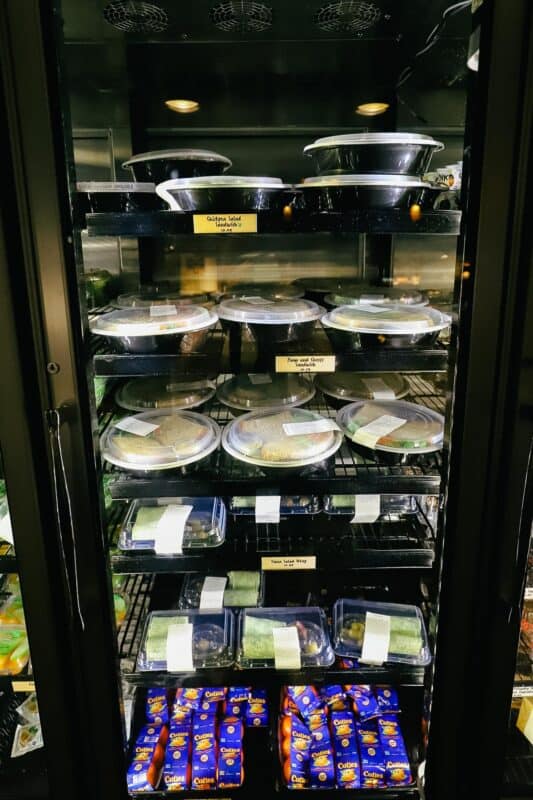 On the top row was a garden salad, followed by a chicken salad sandwich underneath.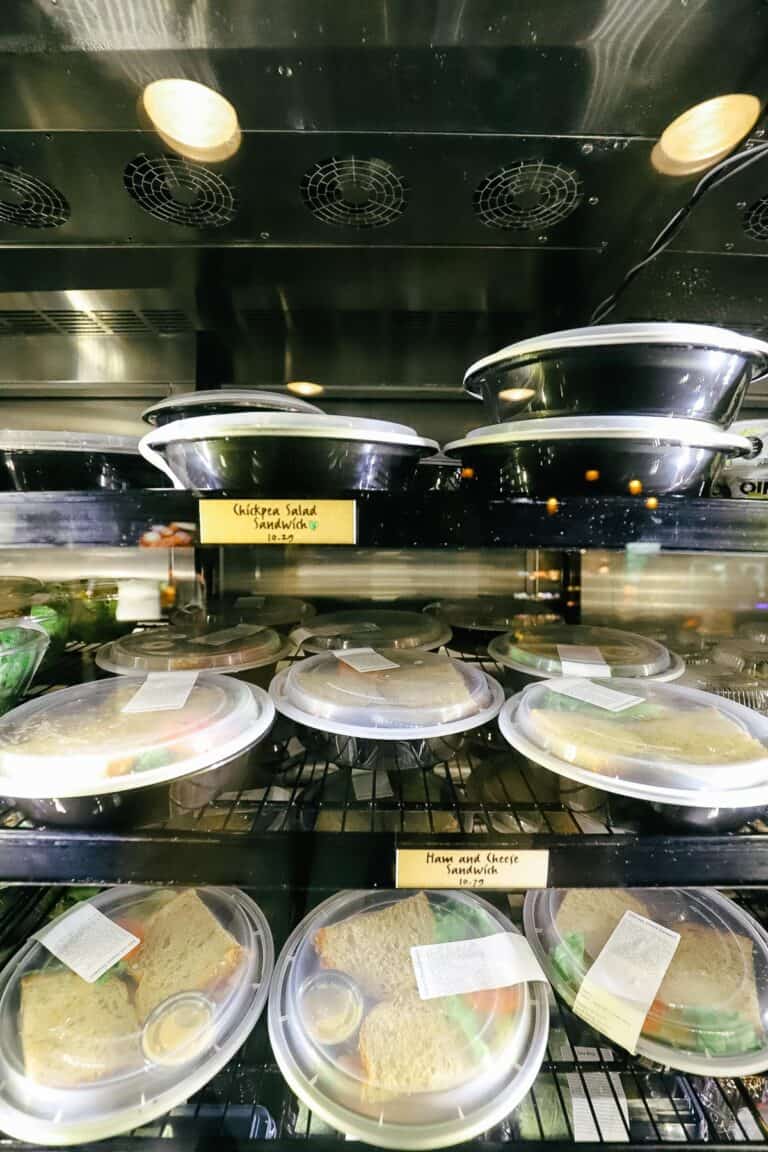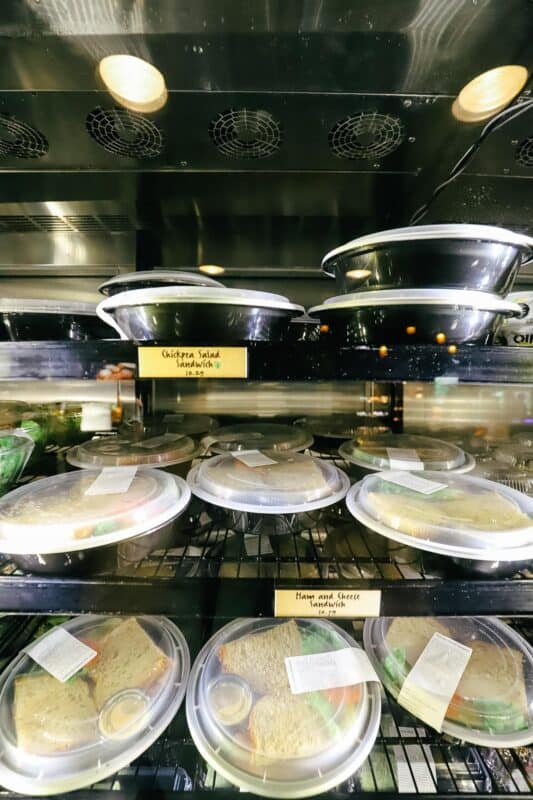 Toward the bottom, there's a ham and cheese sandwich and a tuna salad wrap.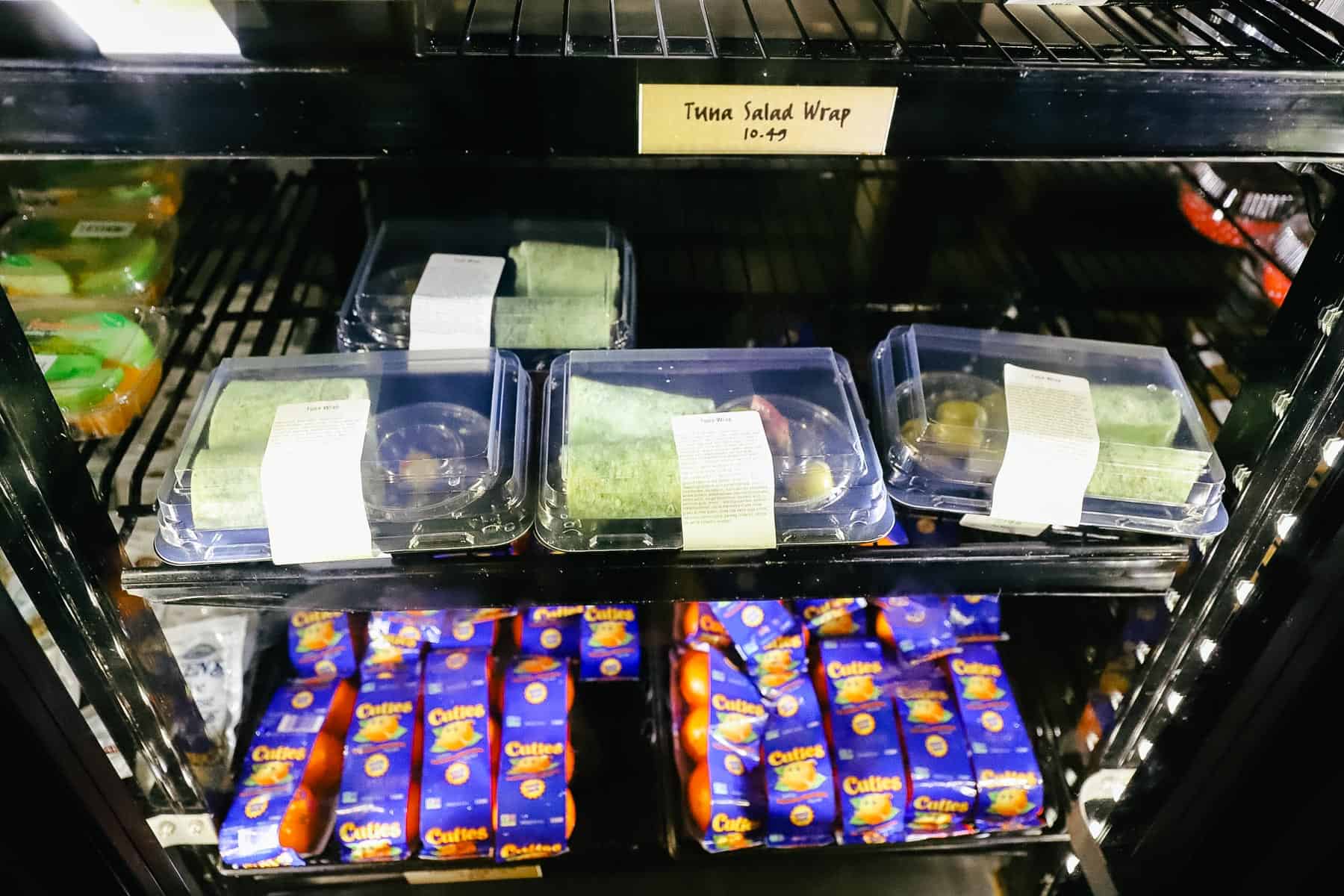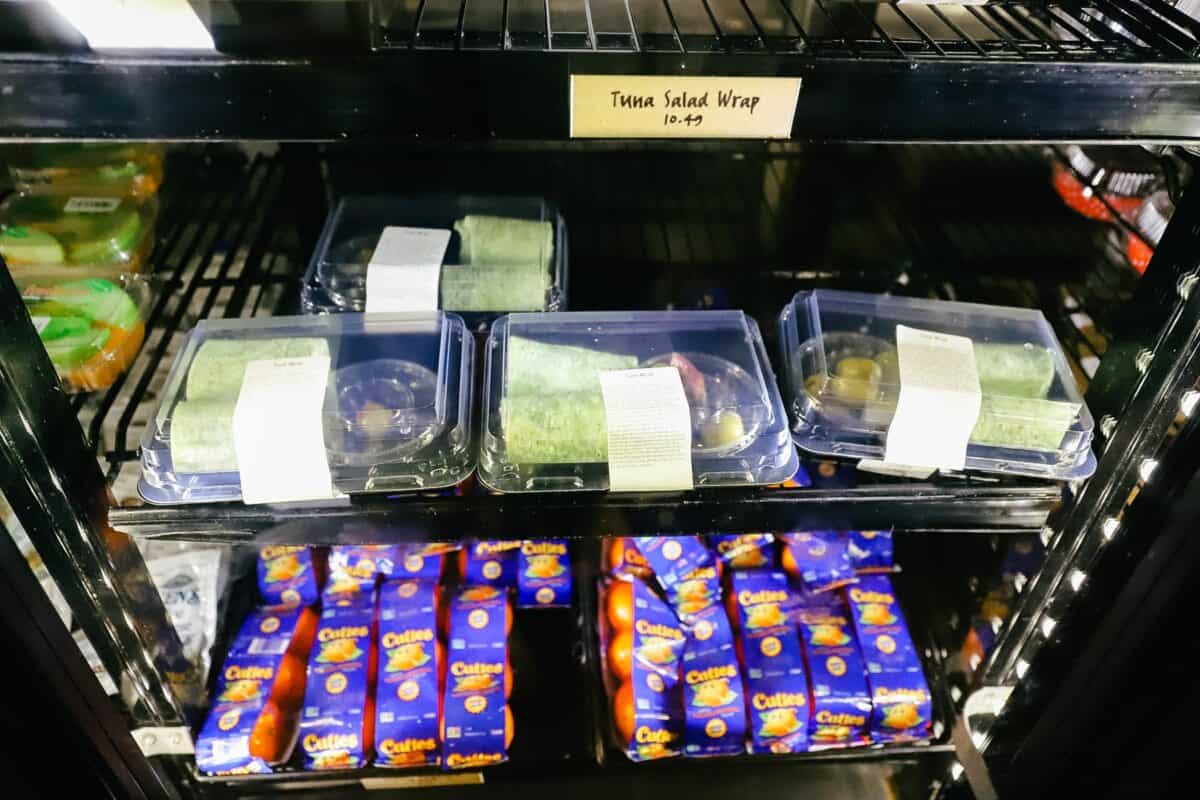 Here are the bottled water selections.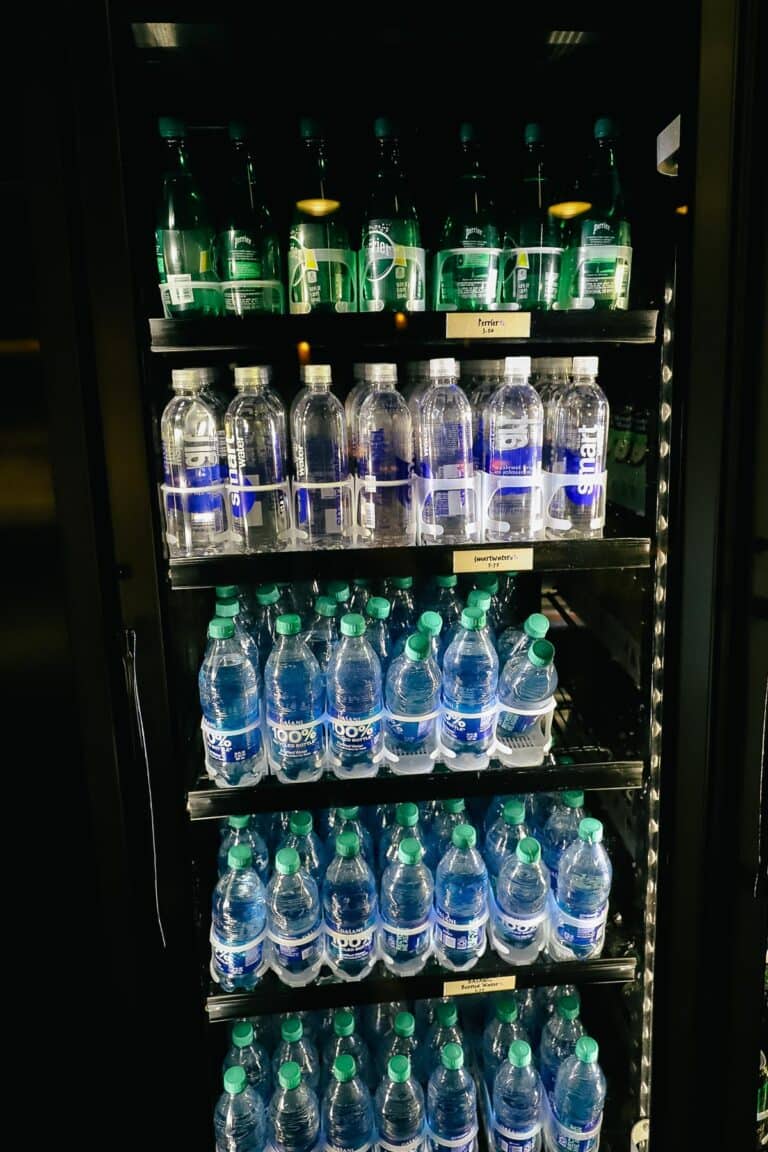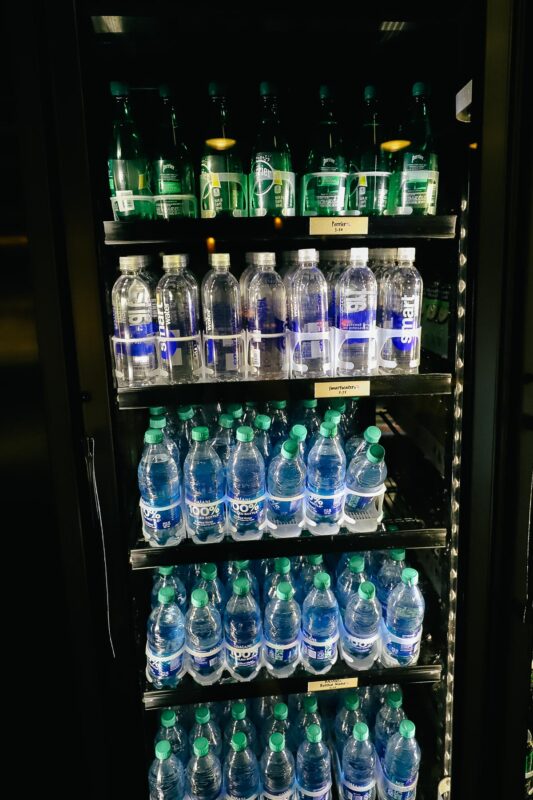 Next, there are teas, juice, milk, and energy drinks.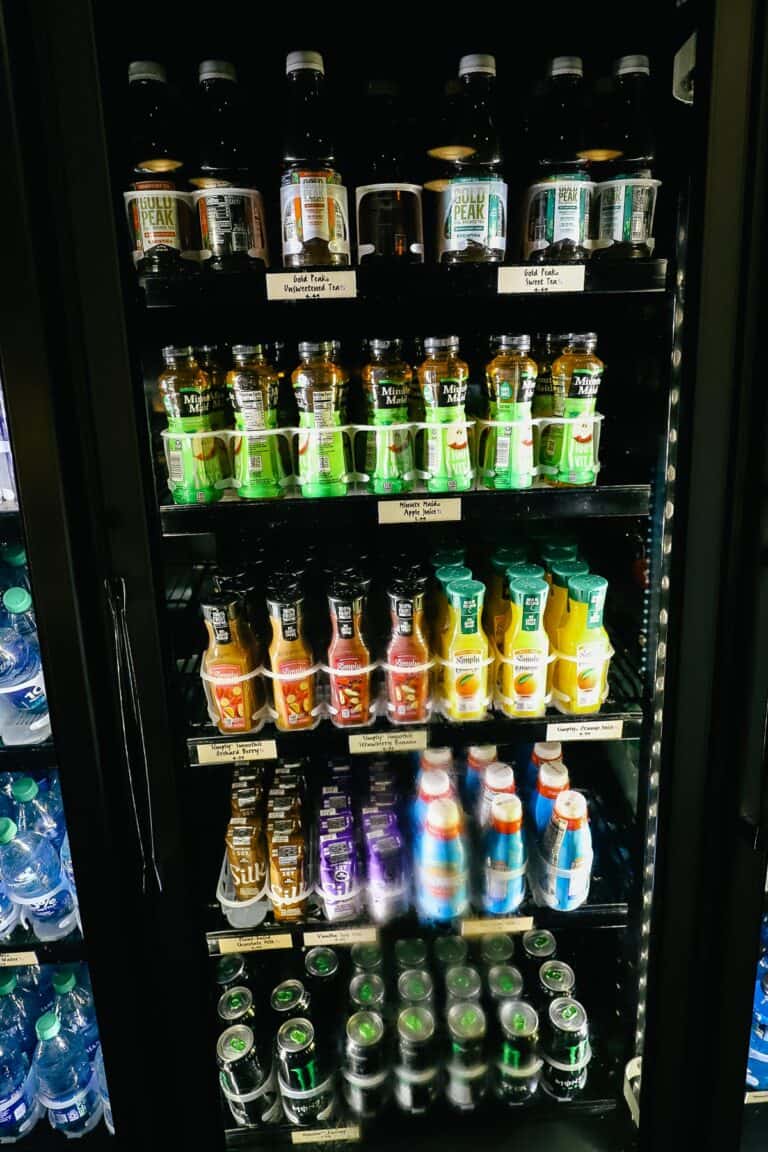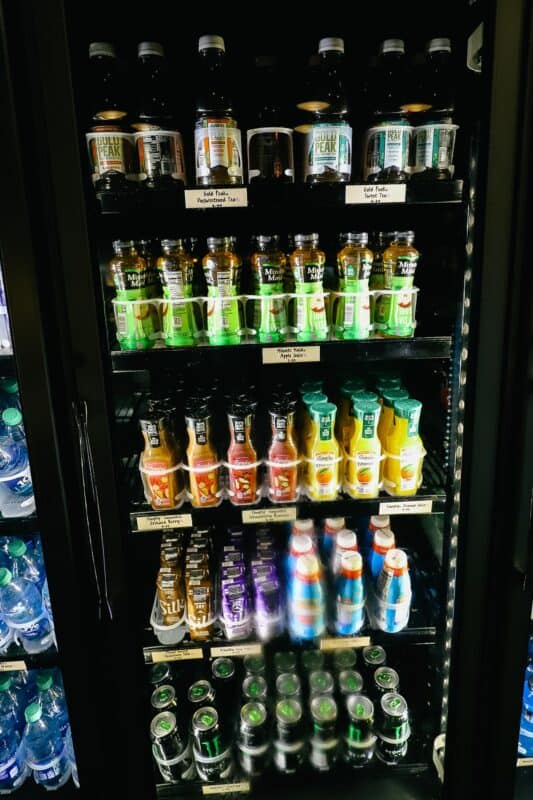 Sodas are Coca-Cola brands.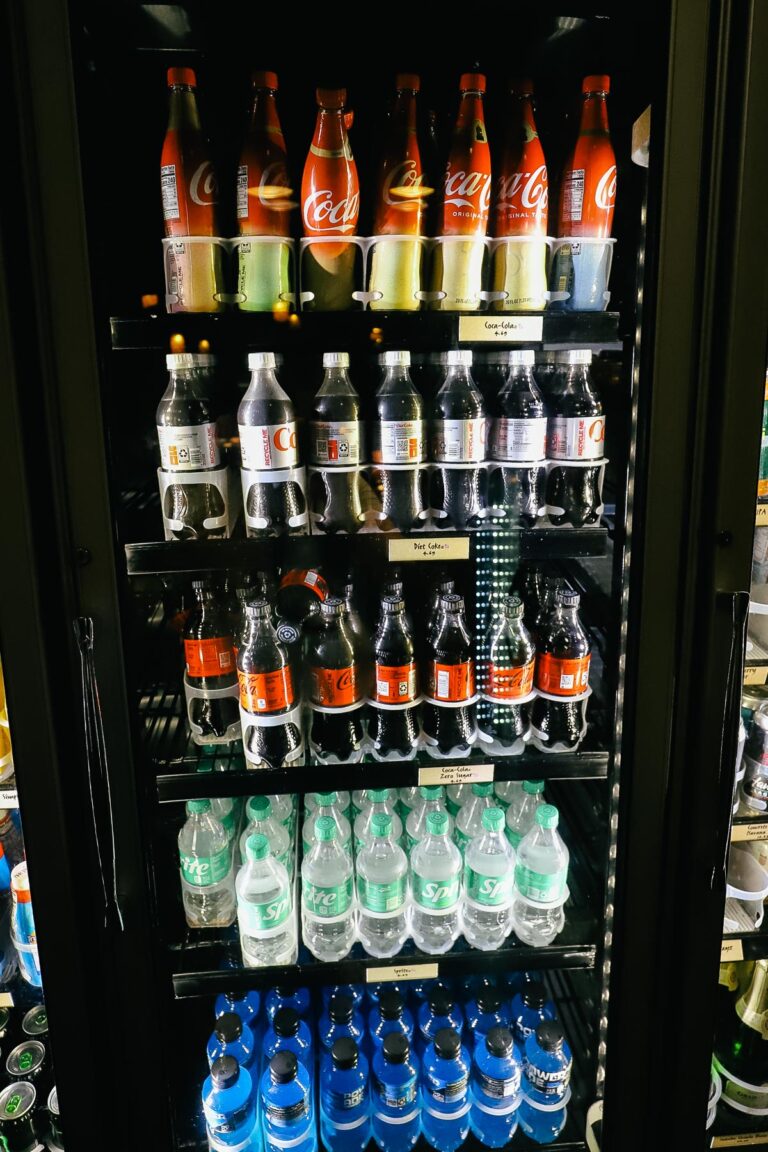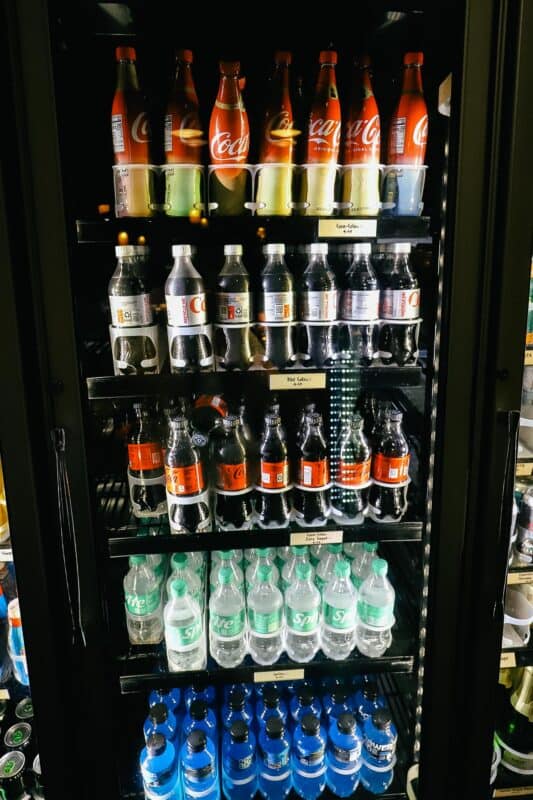 This last case had beer, wine, and champagne.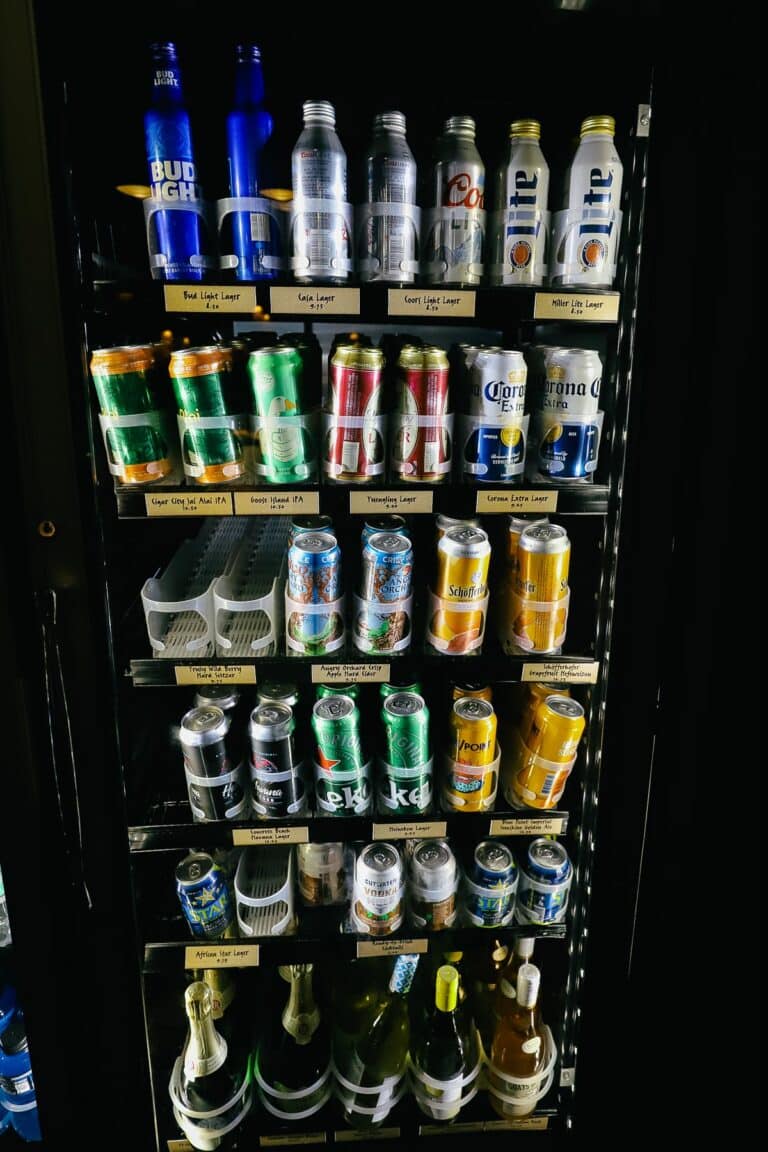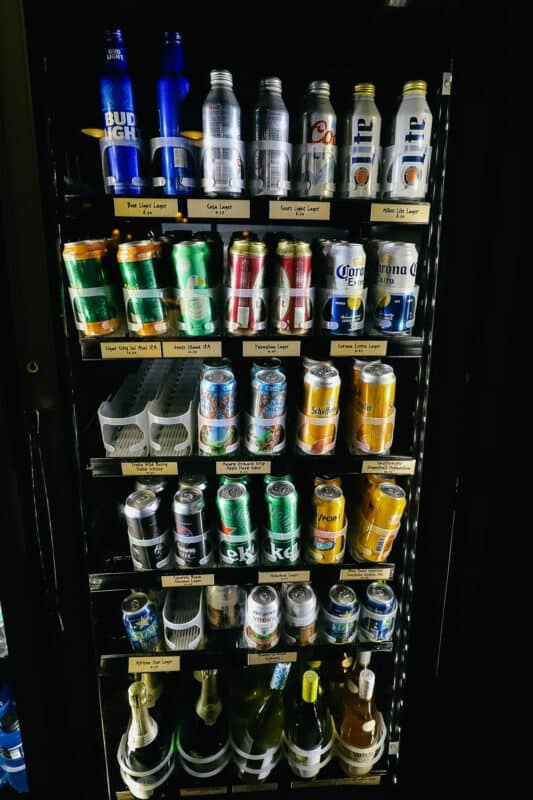 You can pick up a frozen treat.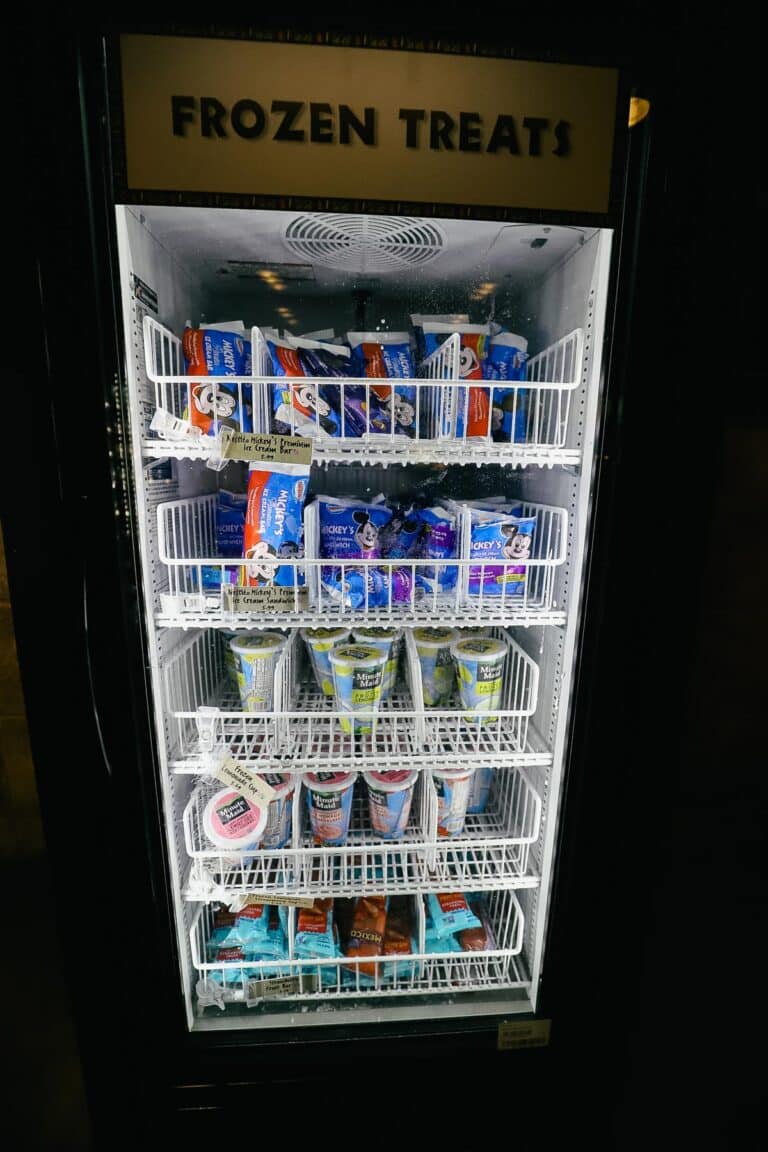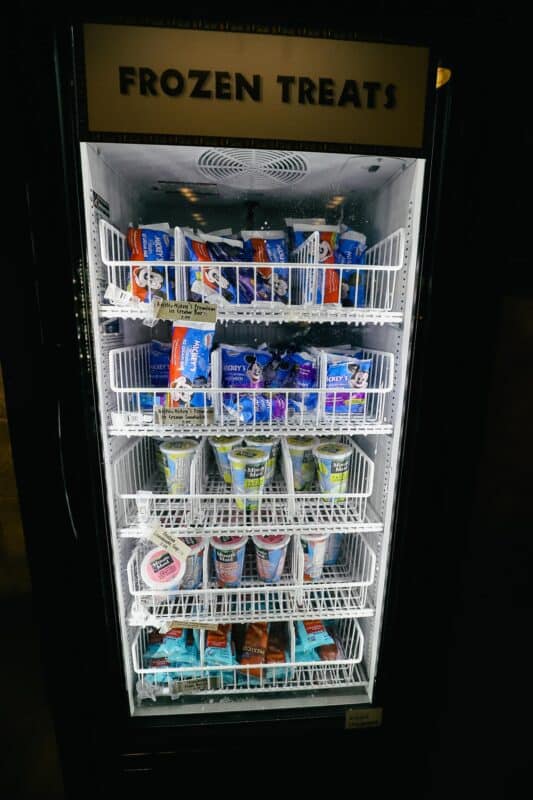 Several novelty ice cream treats are available. However, I was shocked that the premium Mickey ice cream bars and sandwiches cost $5.99.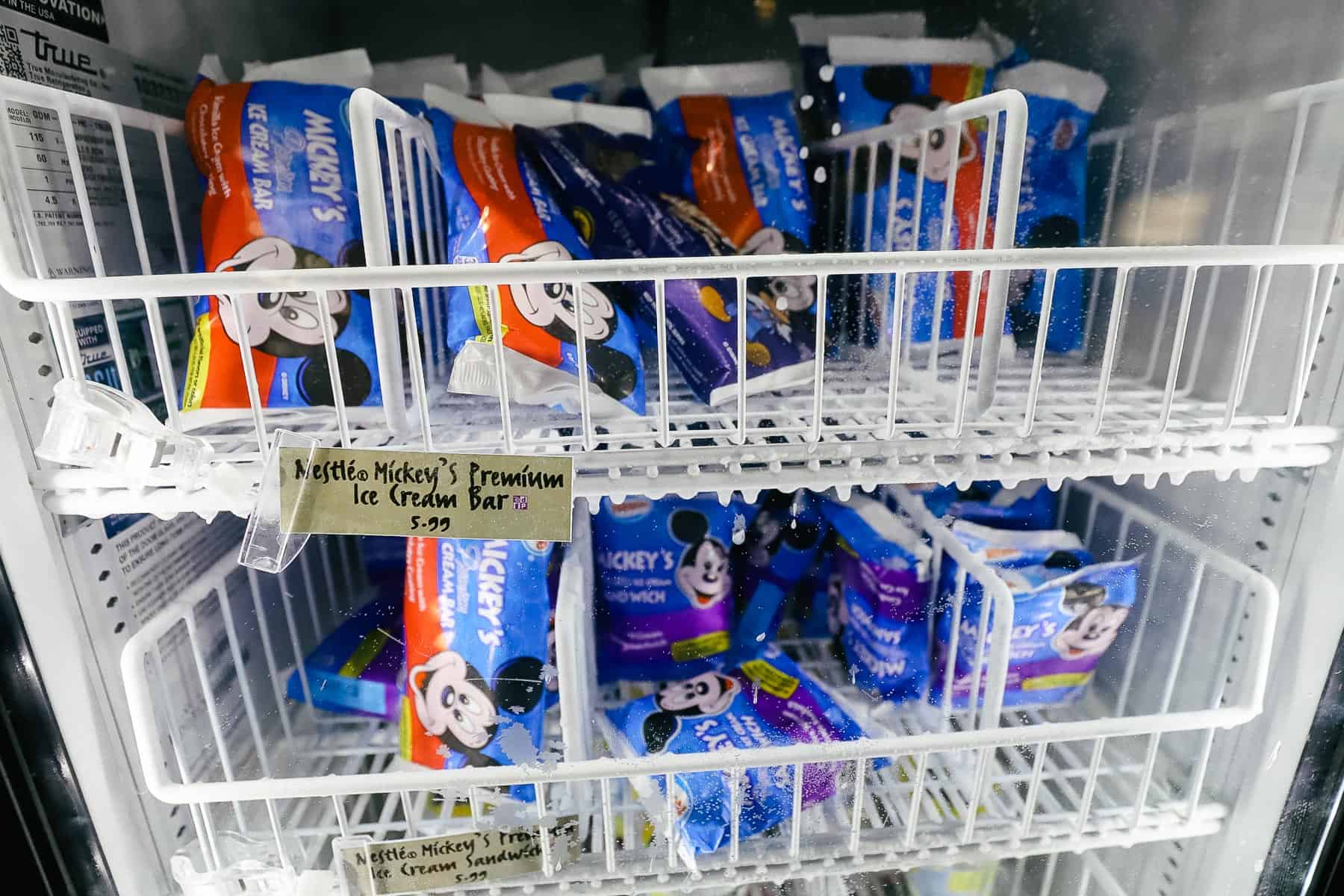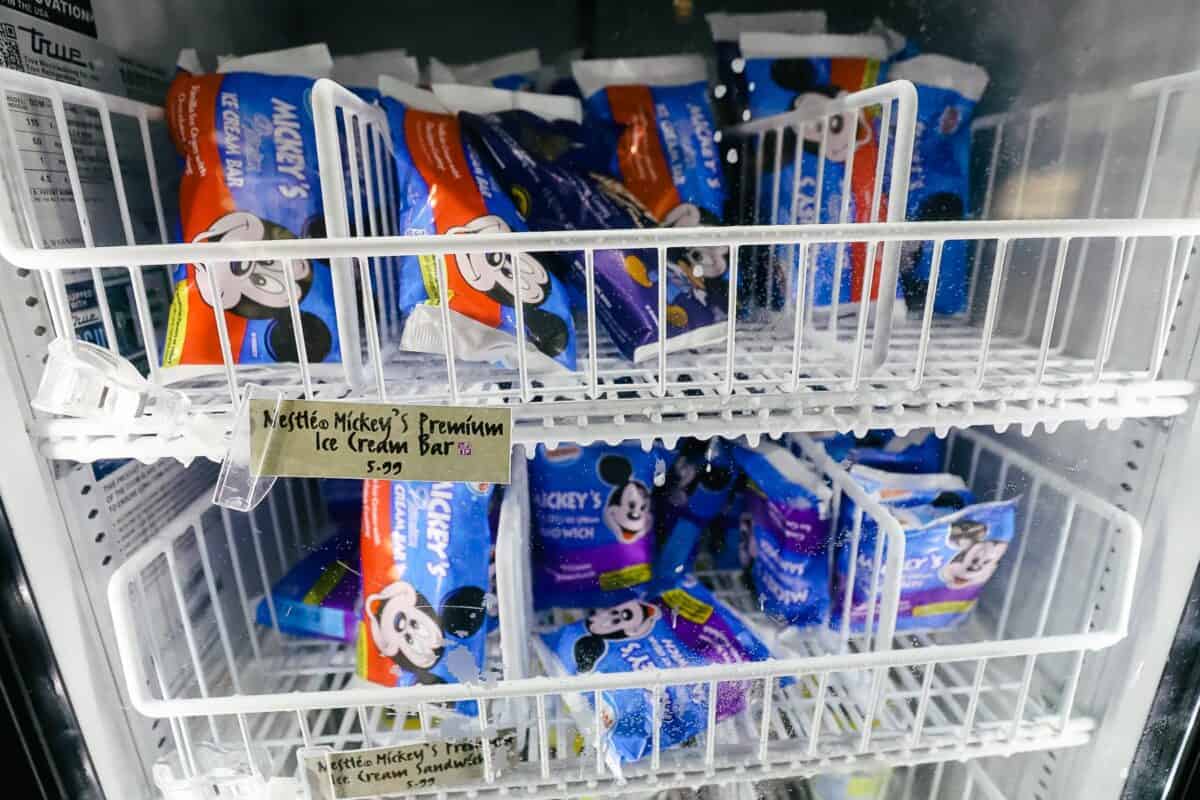 Here are a few frozen lemonade cups.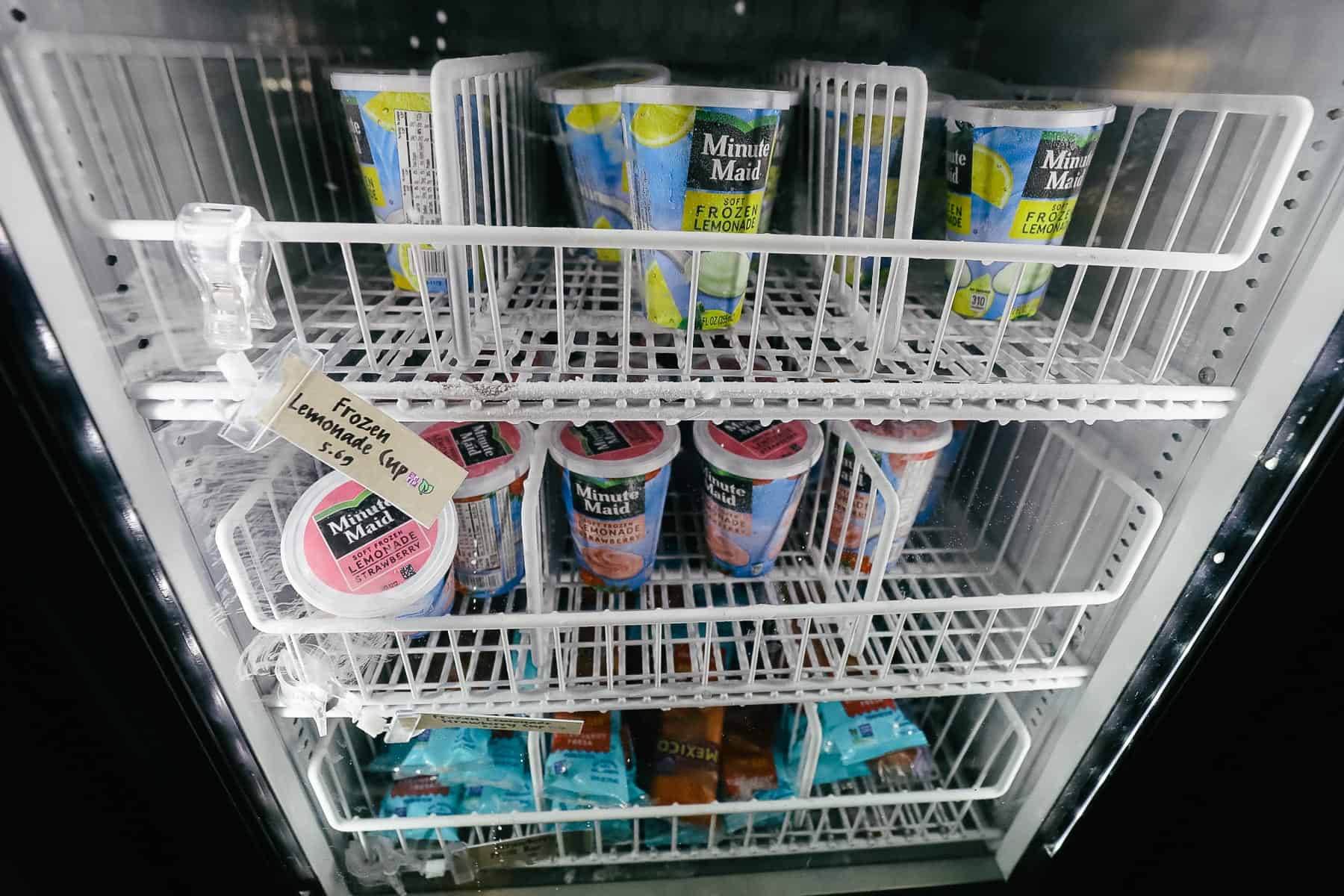 Strawberry fruit bars were in the bottom of the freezer.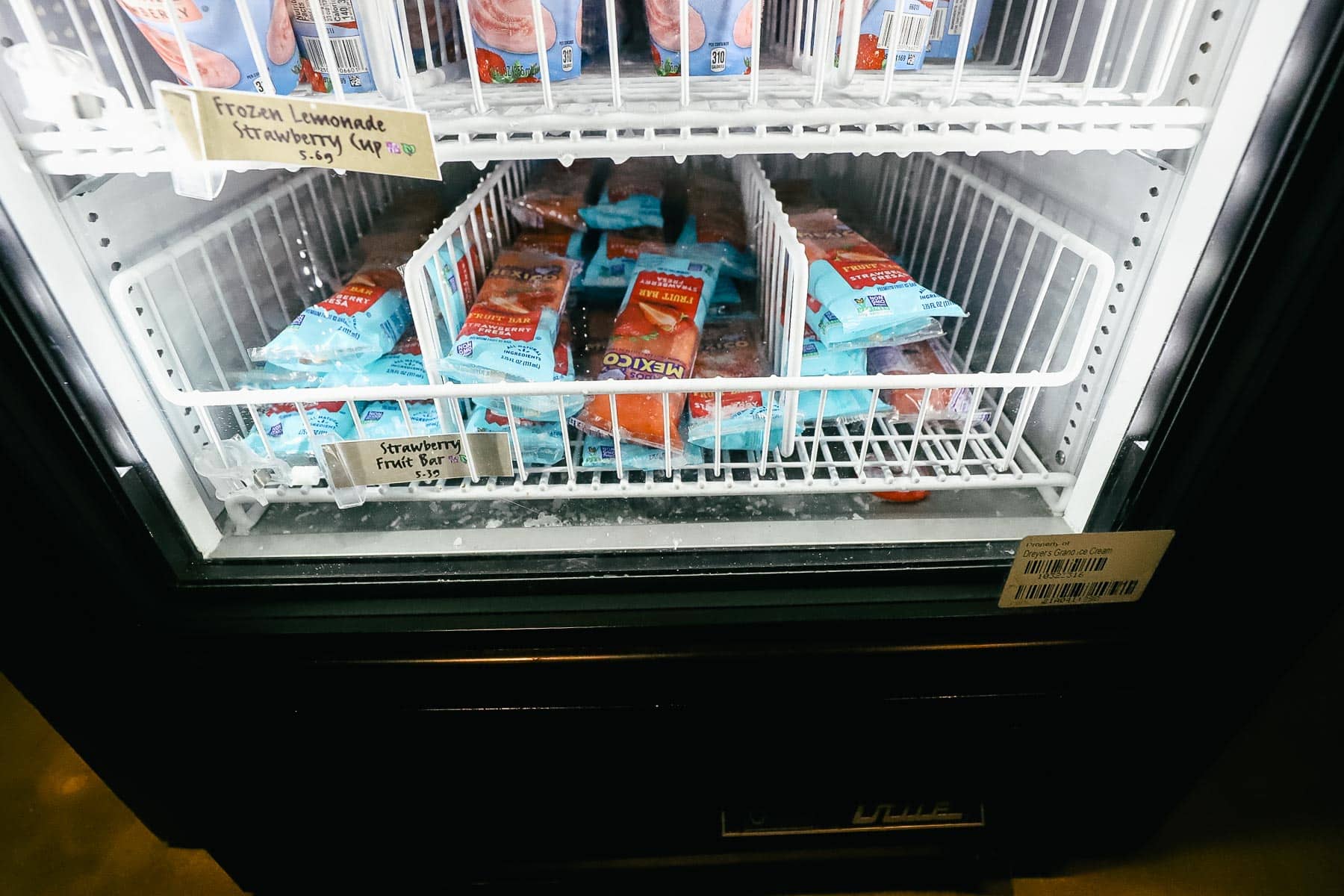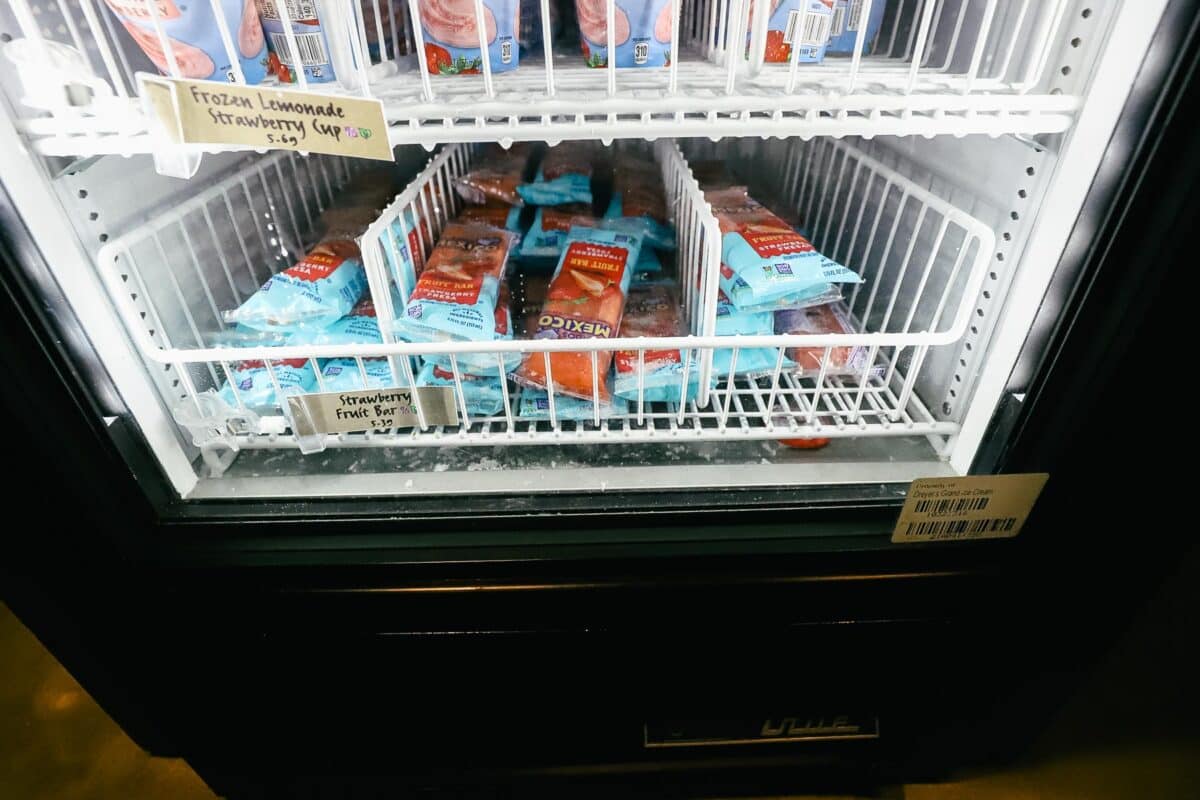 Rapid Fill mugs are available at the register. You can enjoy fountain drinks, coffee, and tea at any resort's self-service beverage location for the length of your stay for $21.99.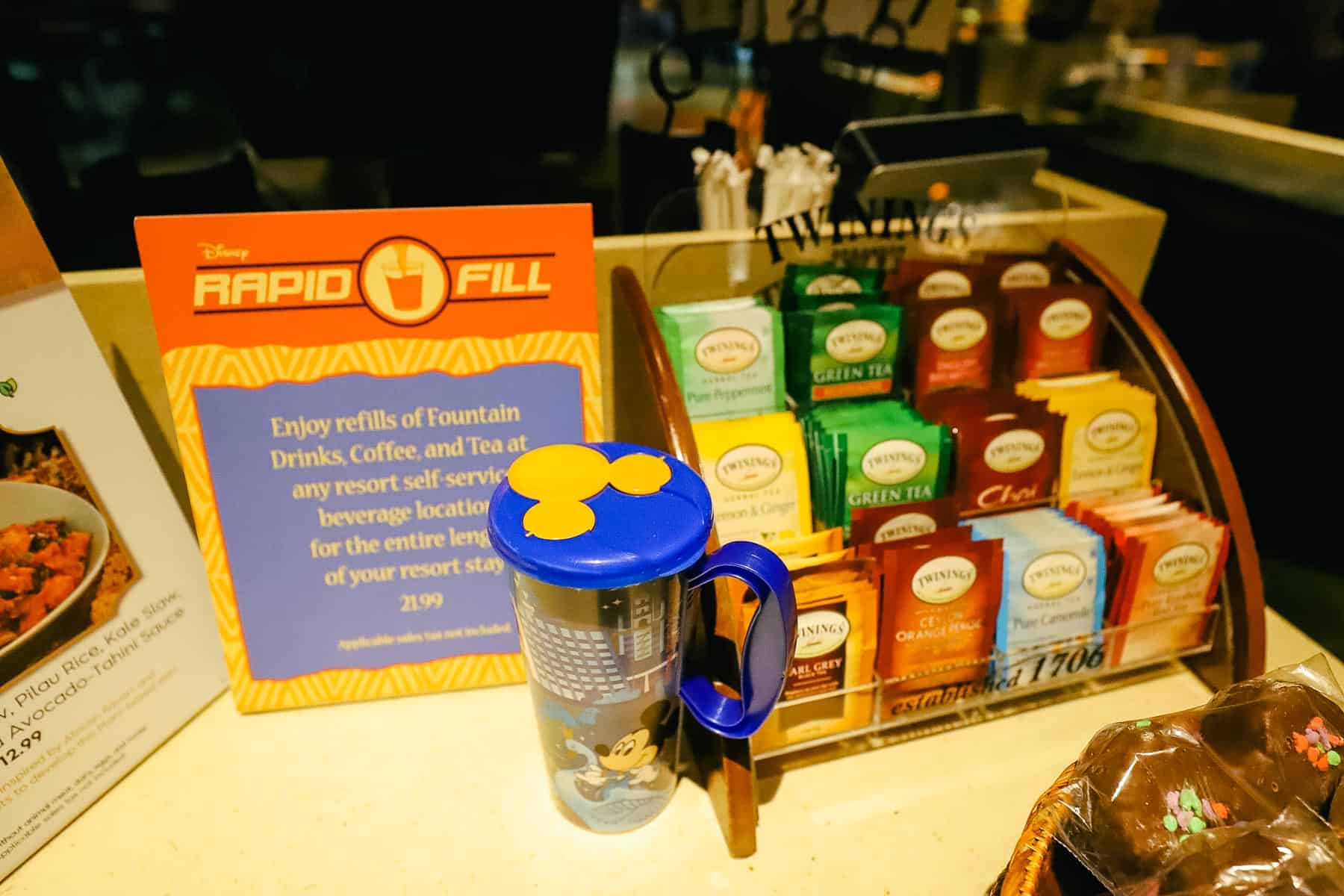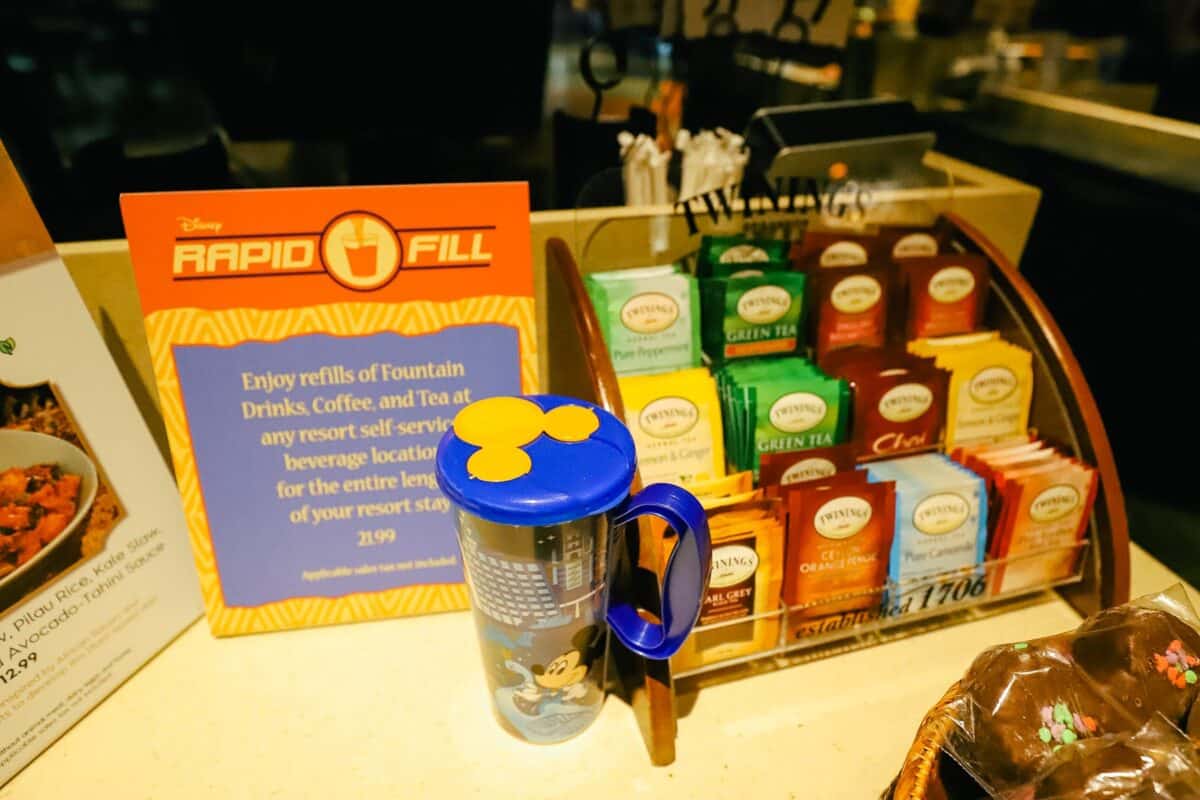 A few other treats and individual fruits are available at the register.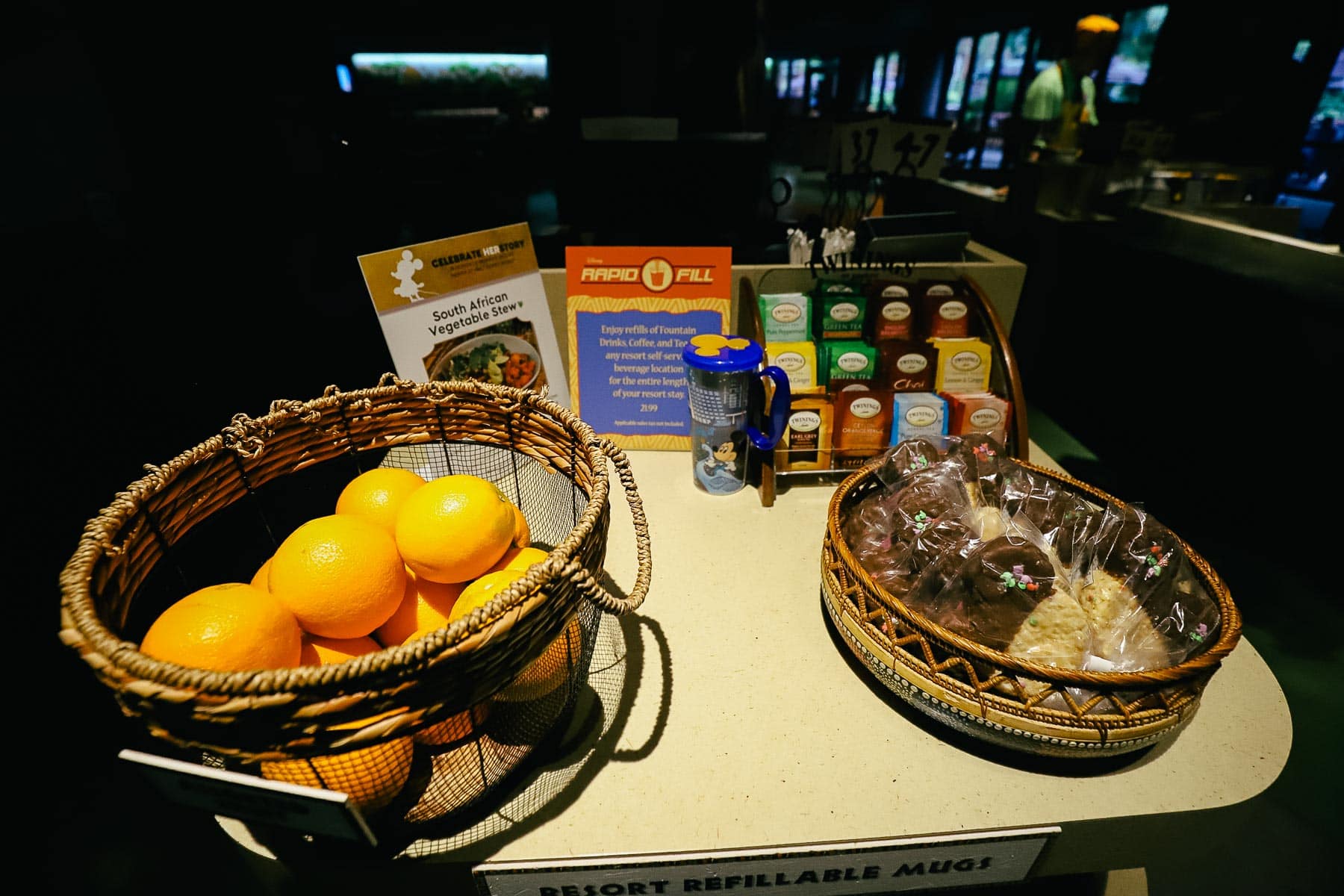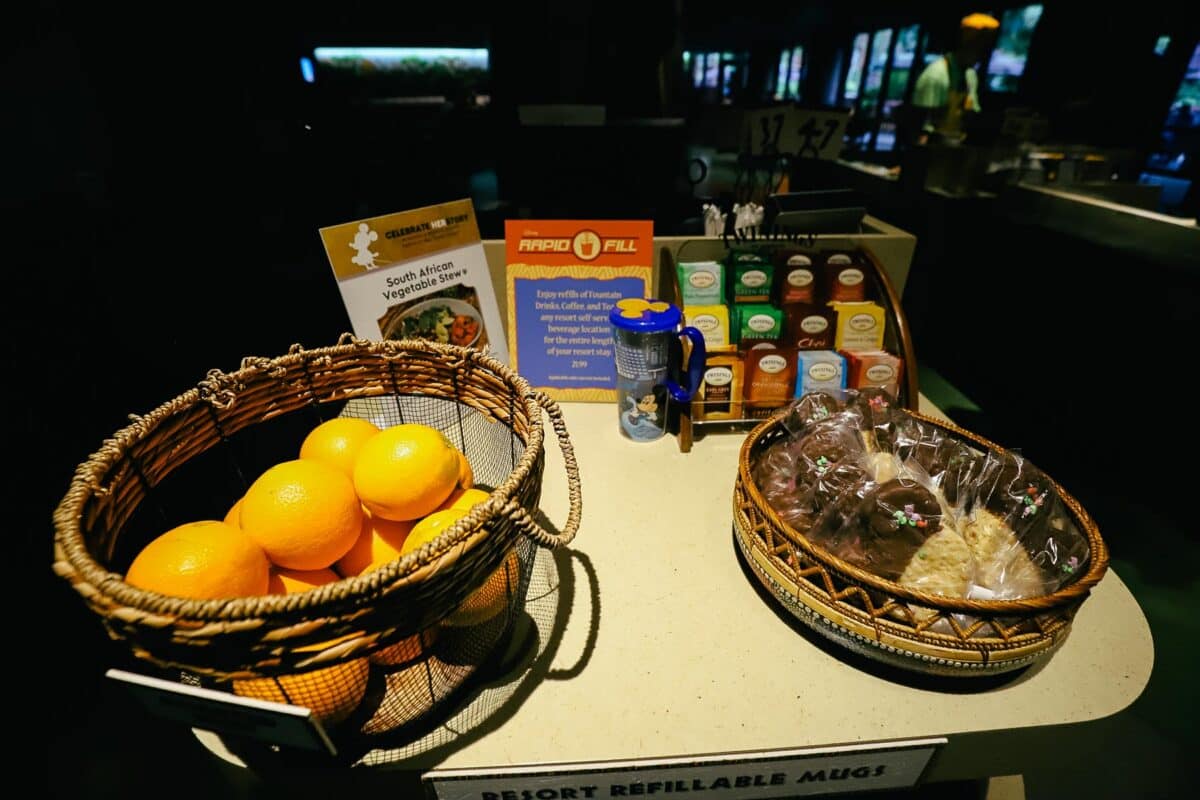 Here are bananas, and I think those were croutons for the salads.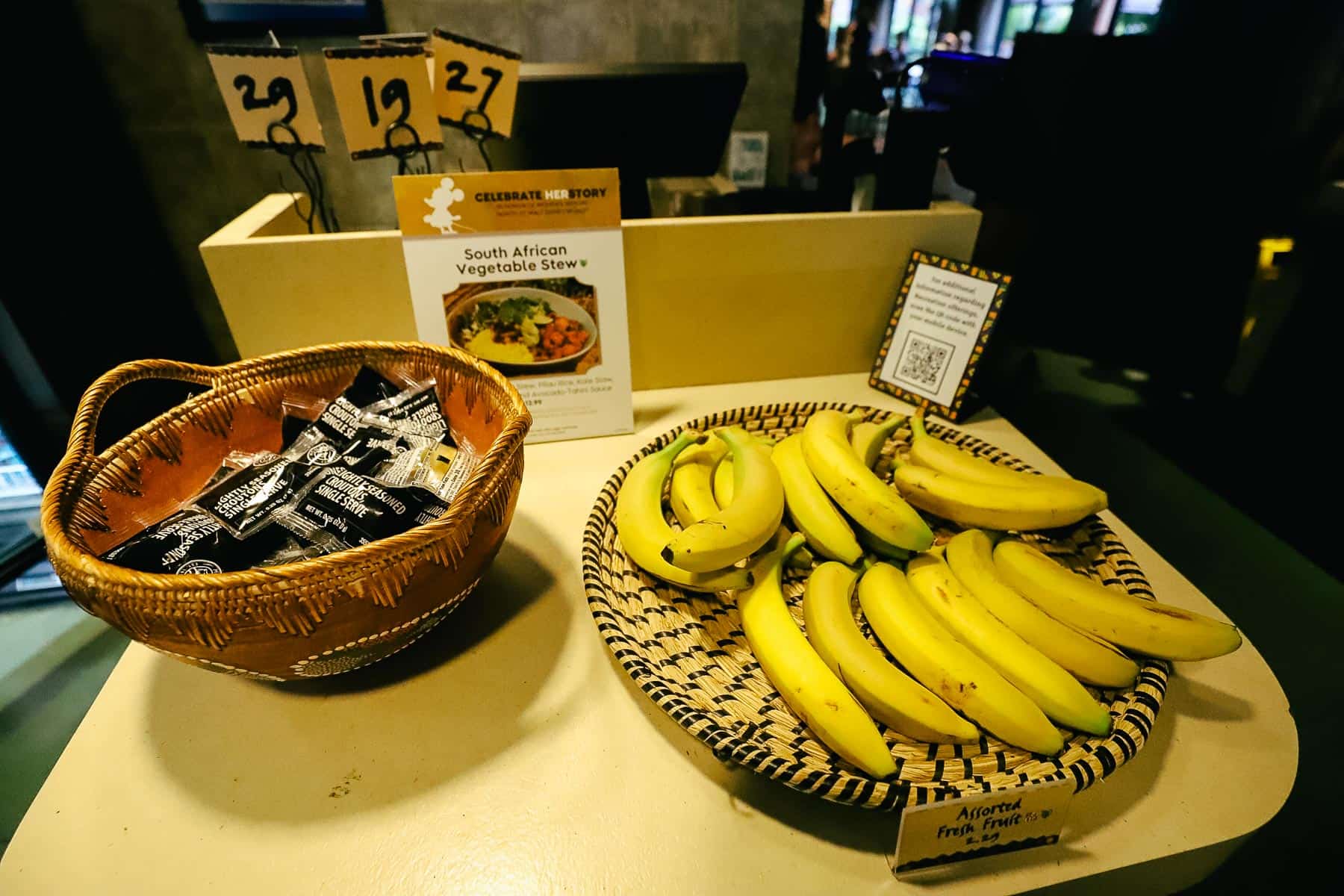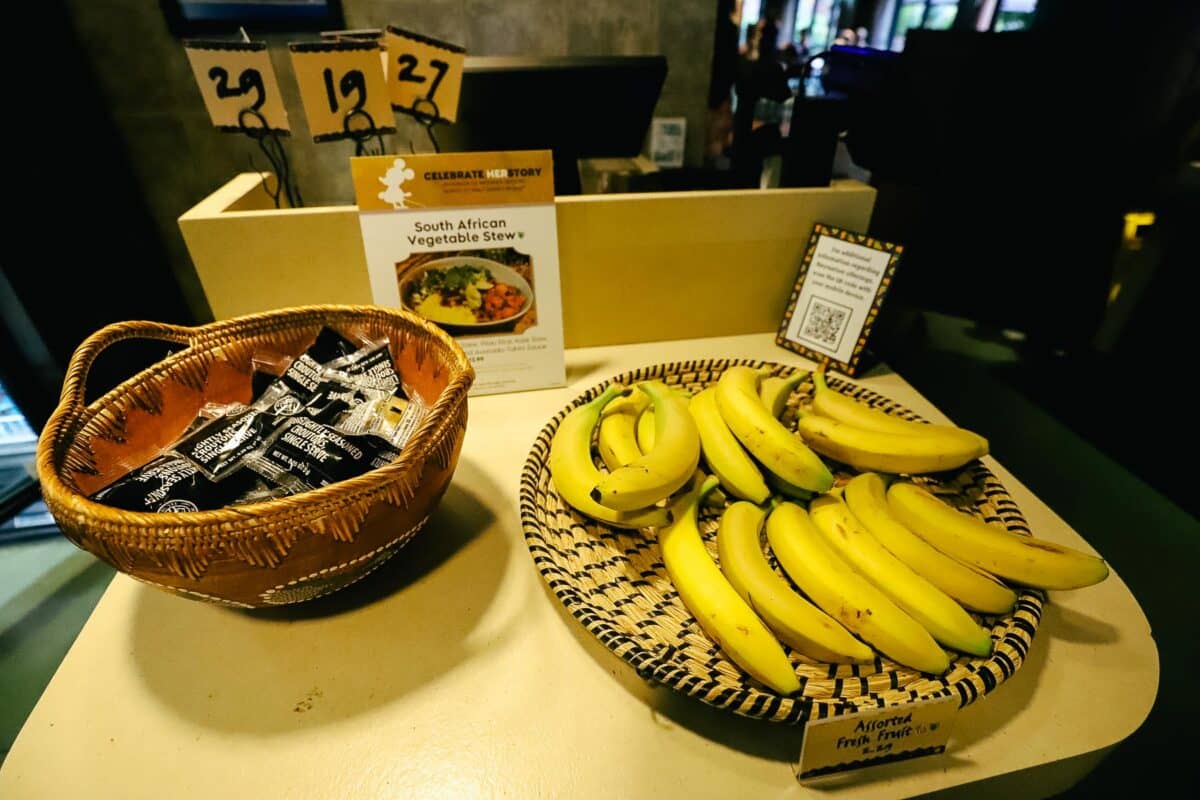 To-go bags are available if you pick up your order and decide to take it elsewhere.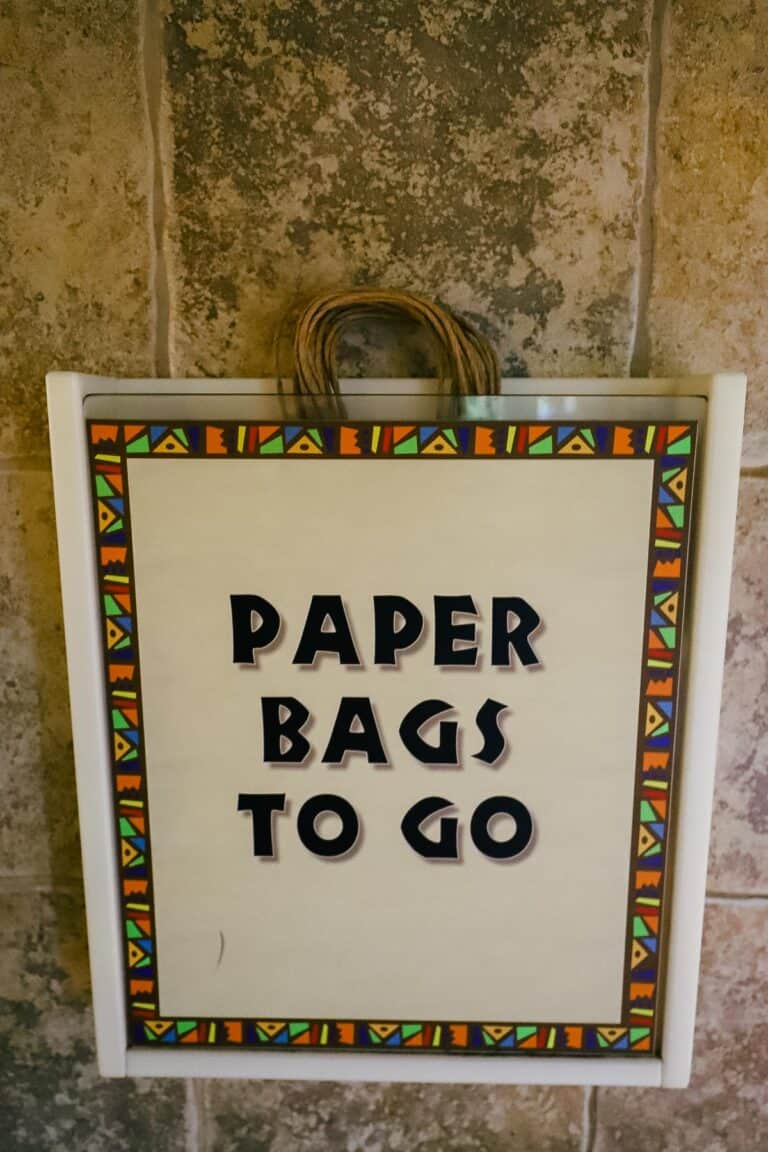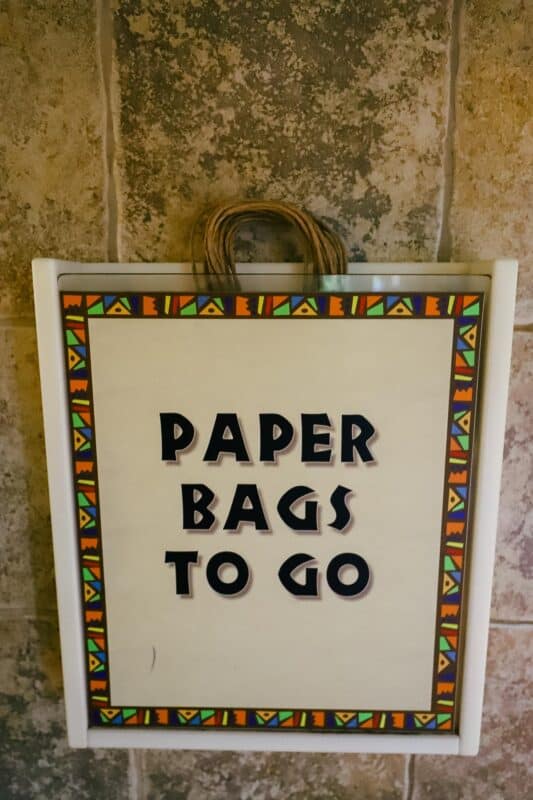 Here is the beverage station for The Mara.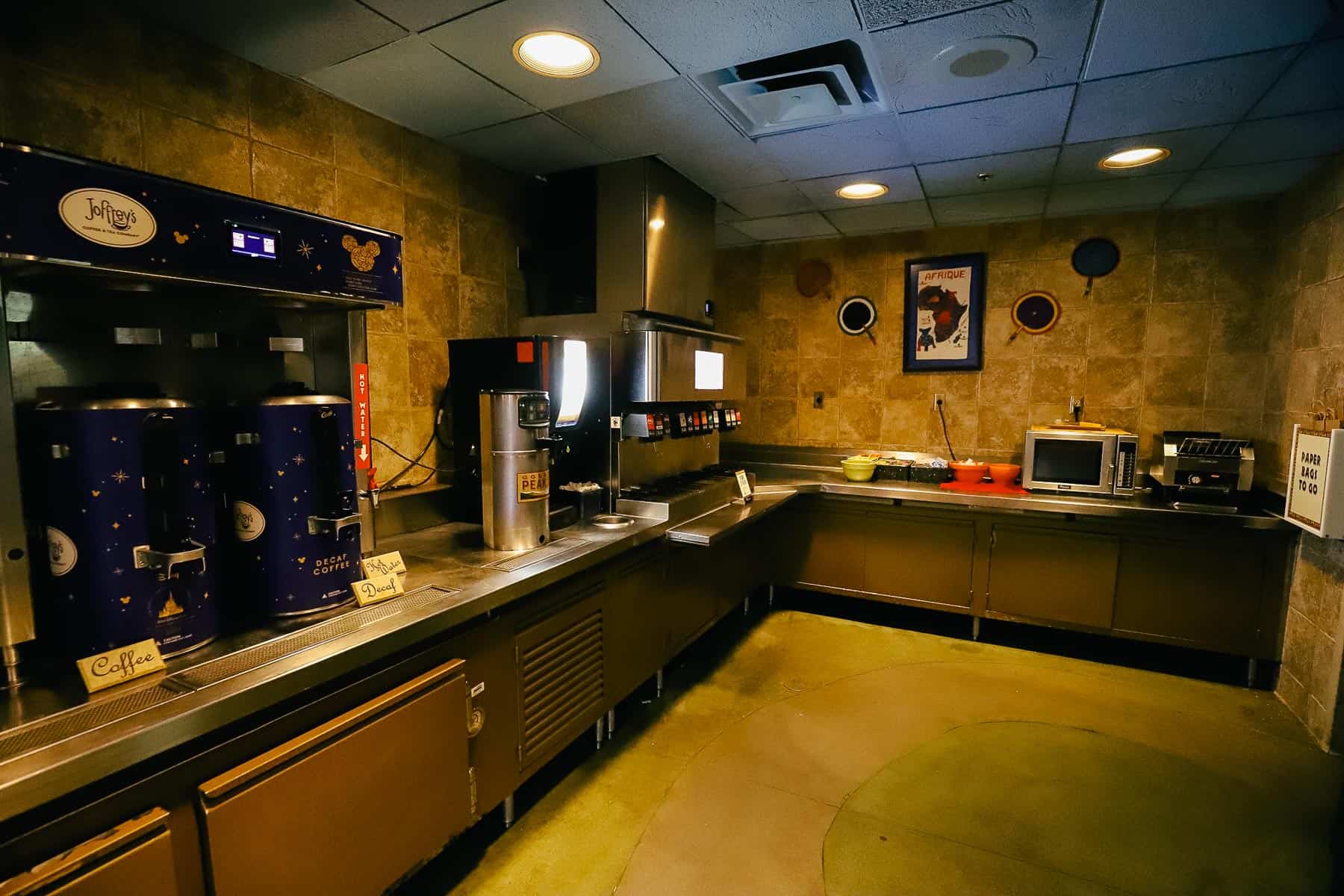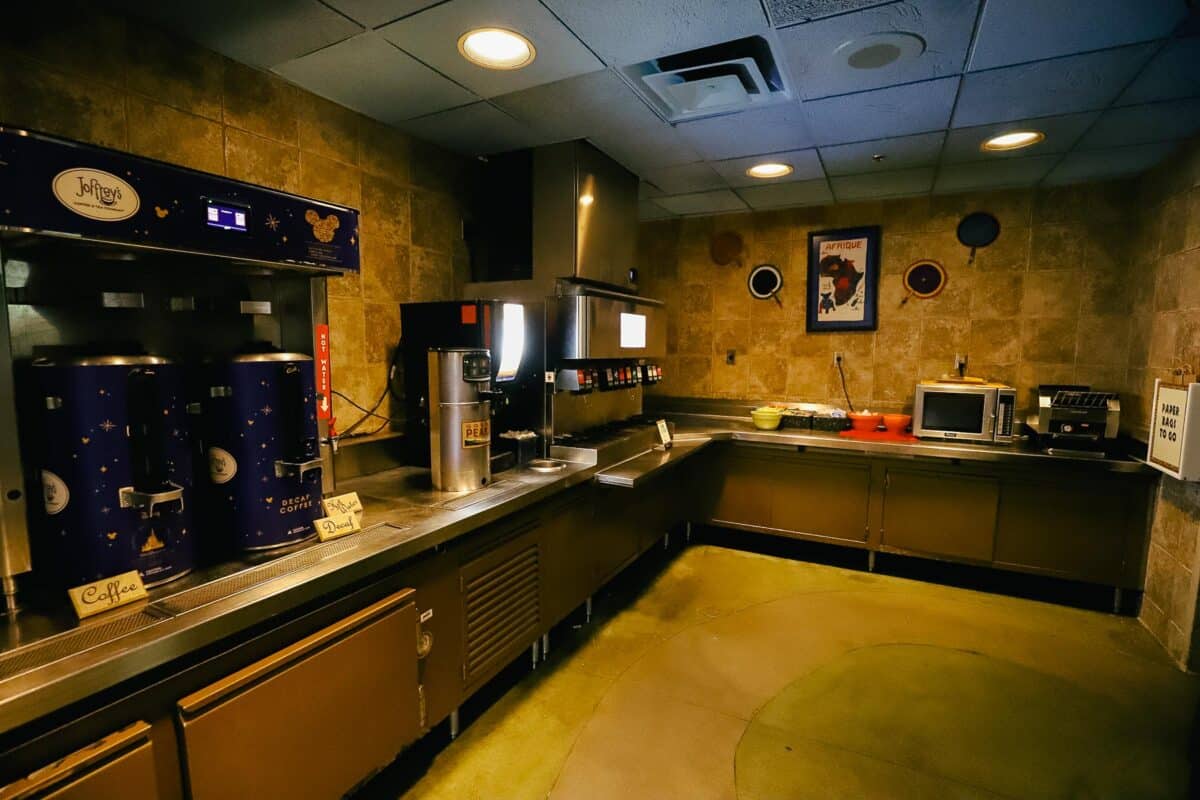 Coca-Cola products are available.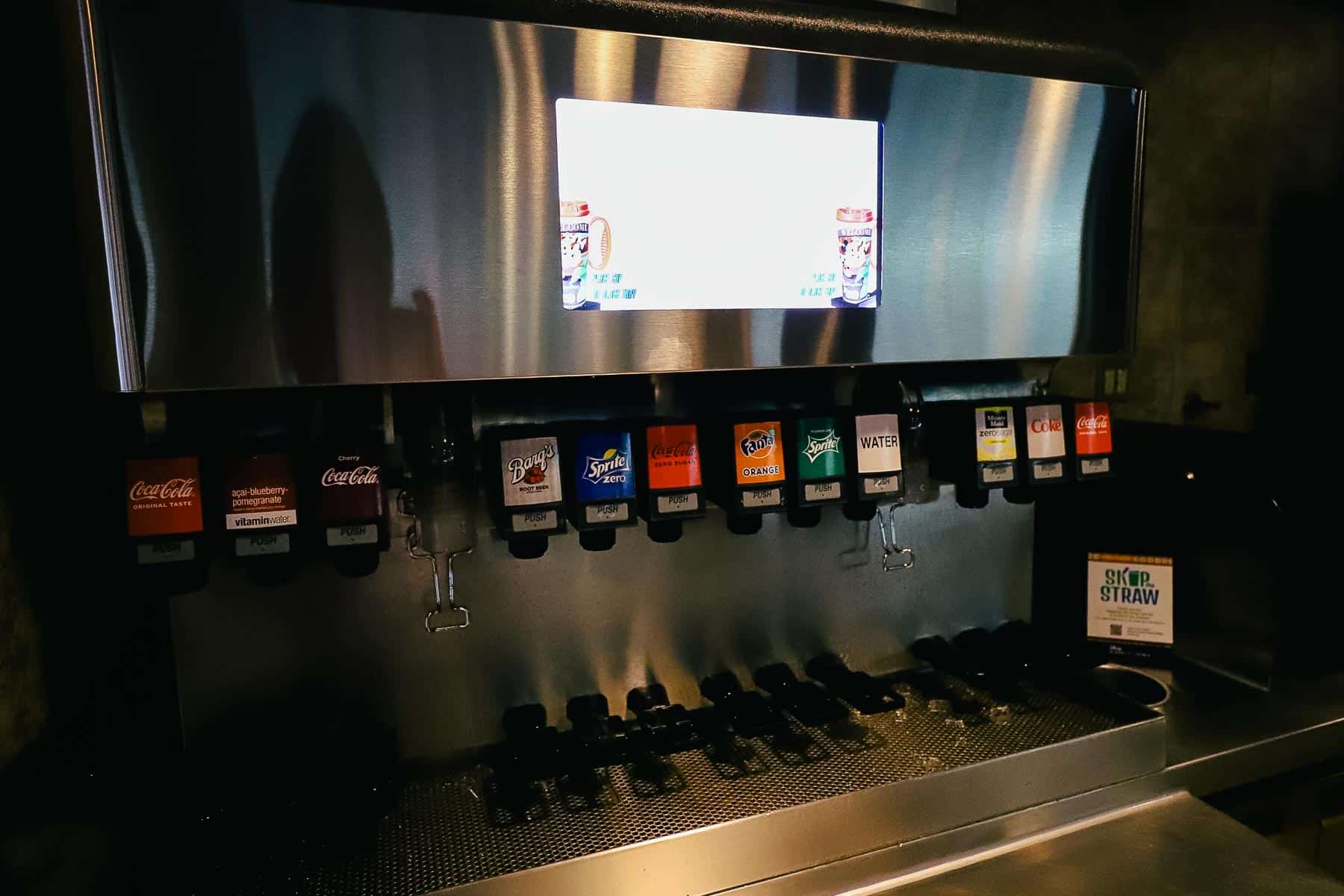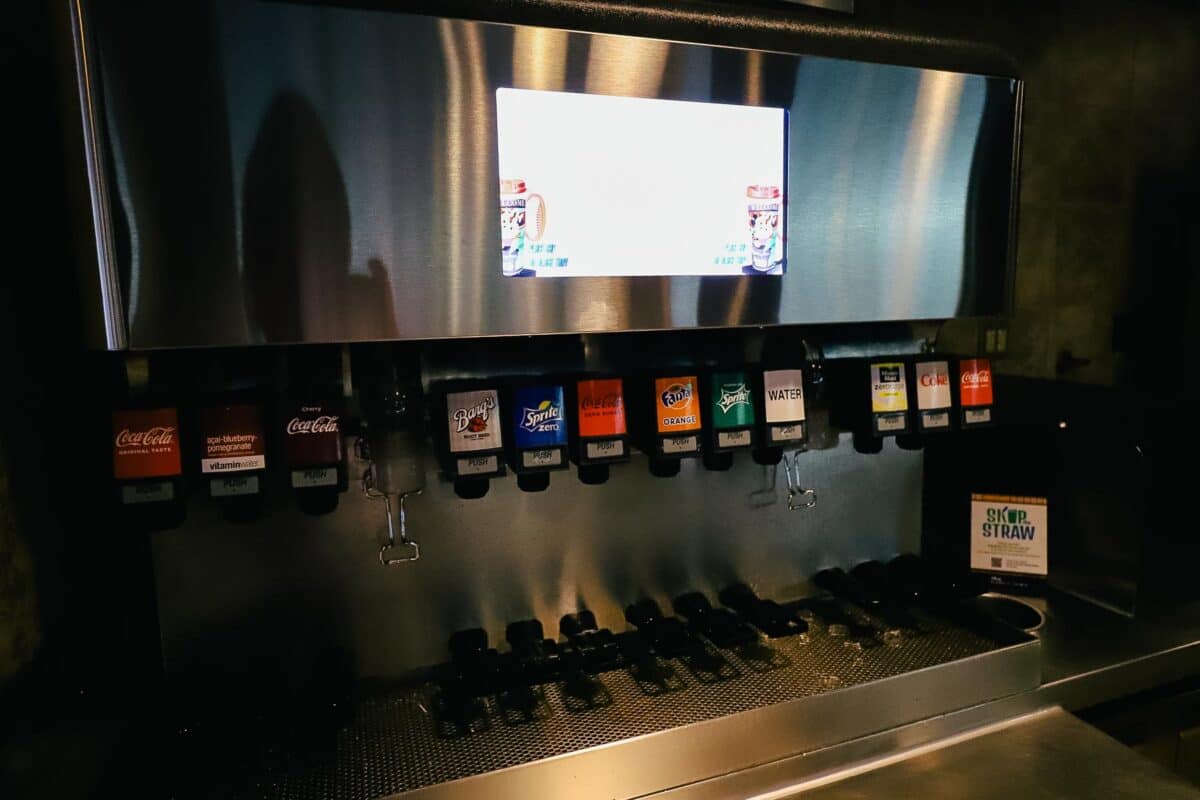 There is a sink for guests who need to rinse their refillable mugs.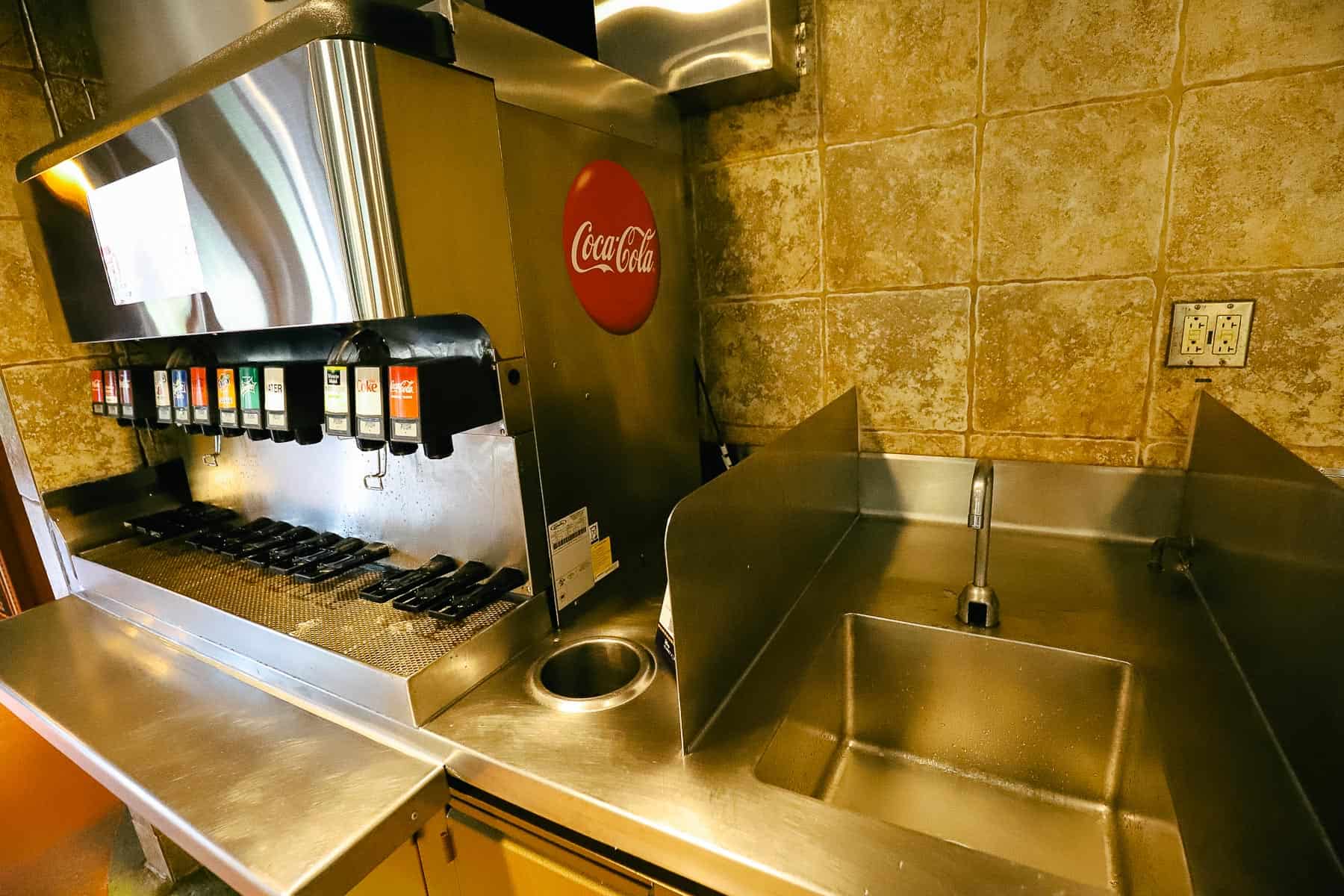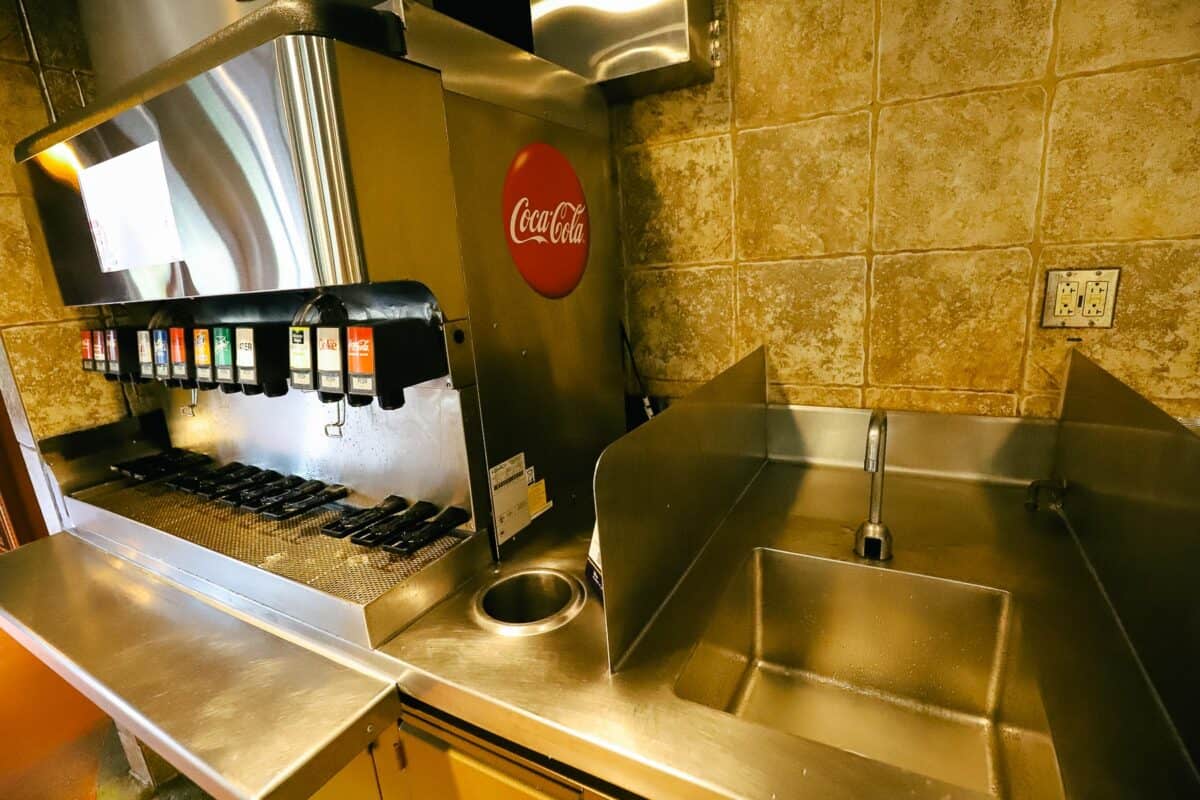 Here is the regular and decaf coffee dispenser.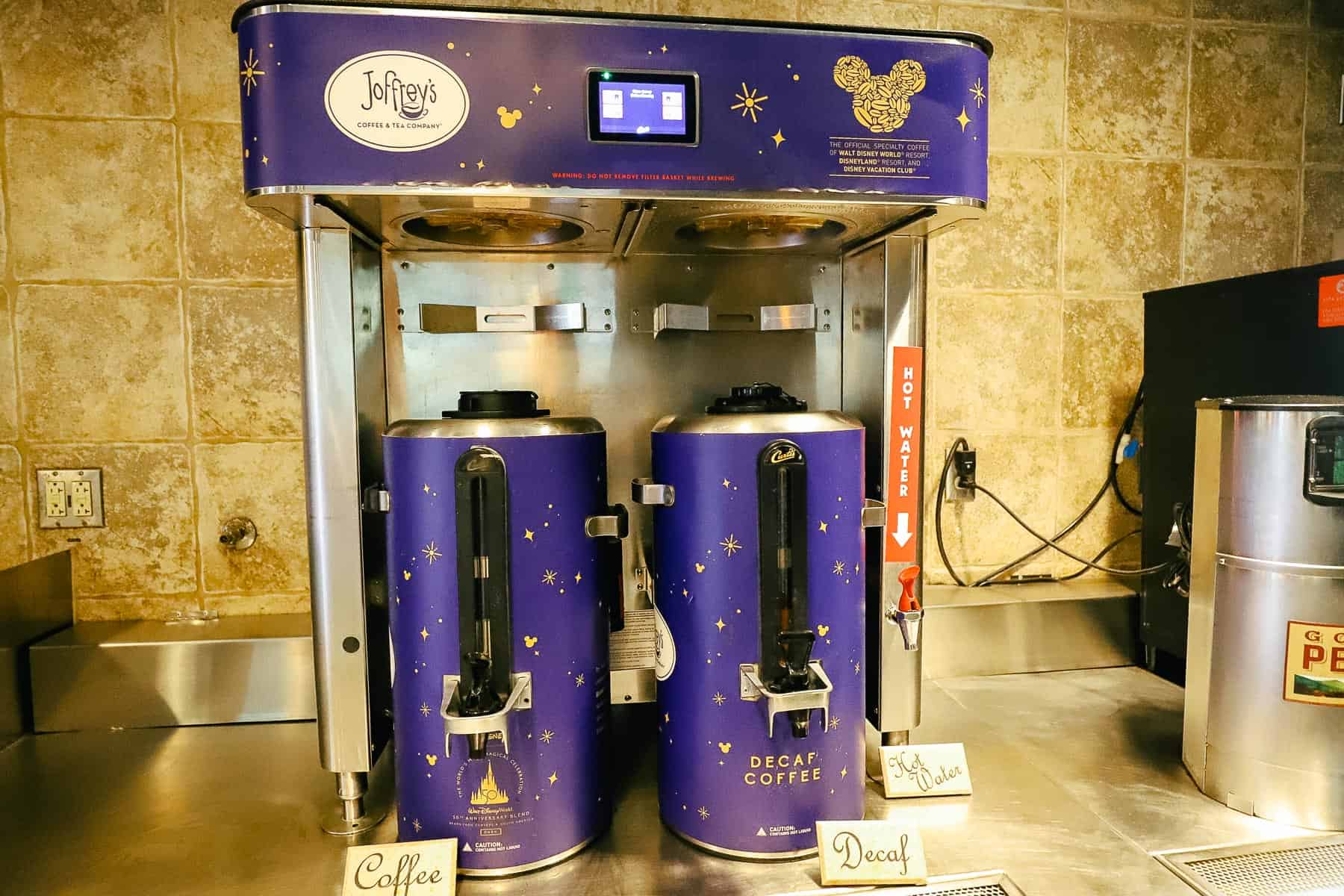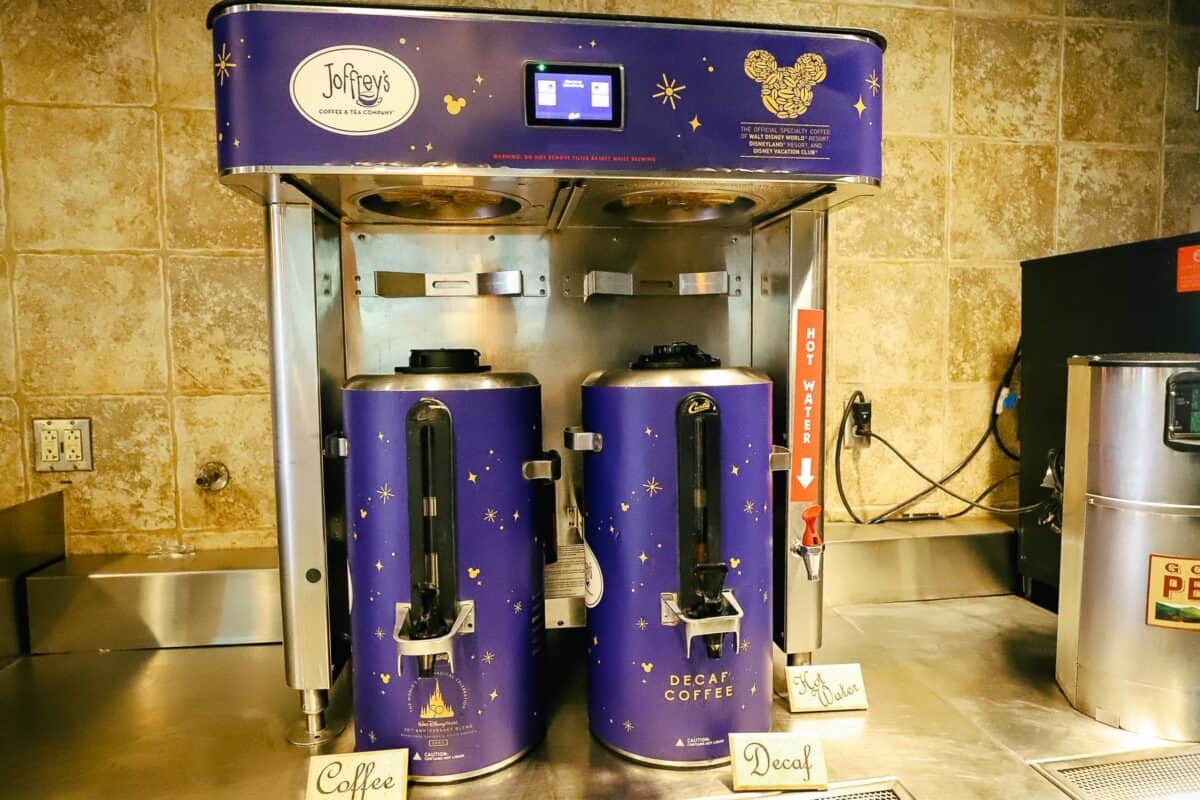 There is a separate tea dispenser with a hot chocolate machine next to it.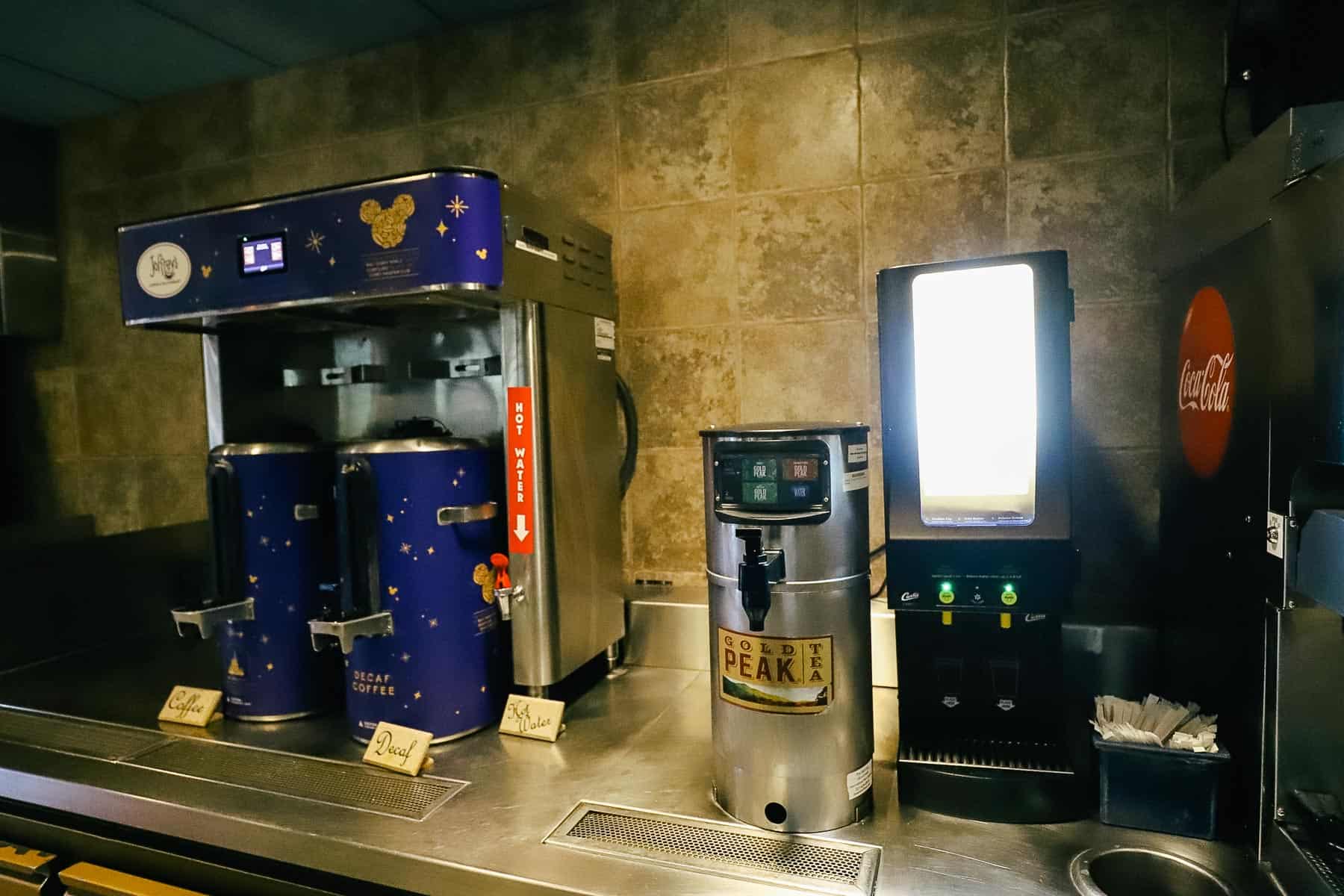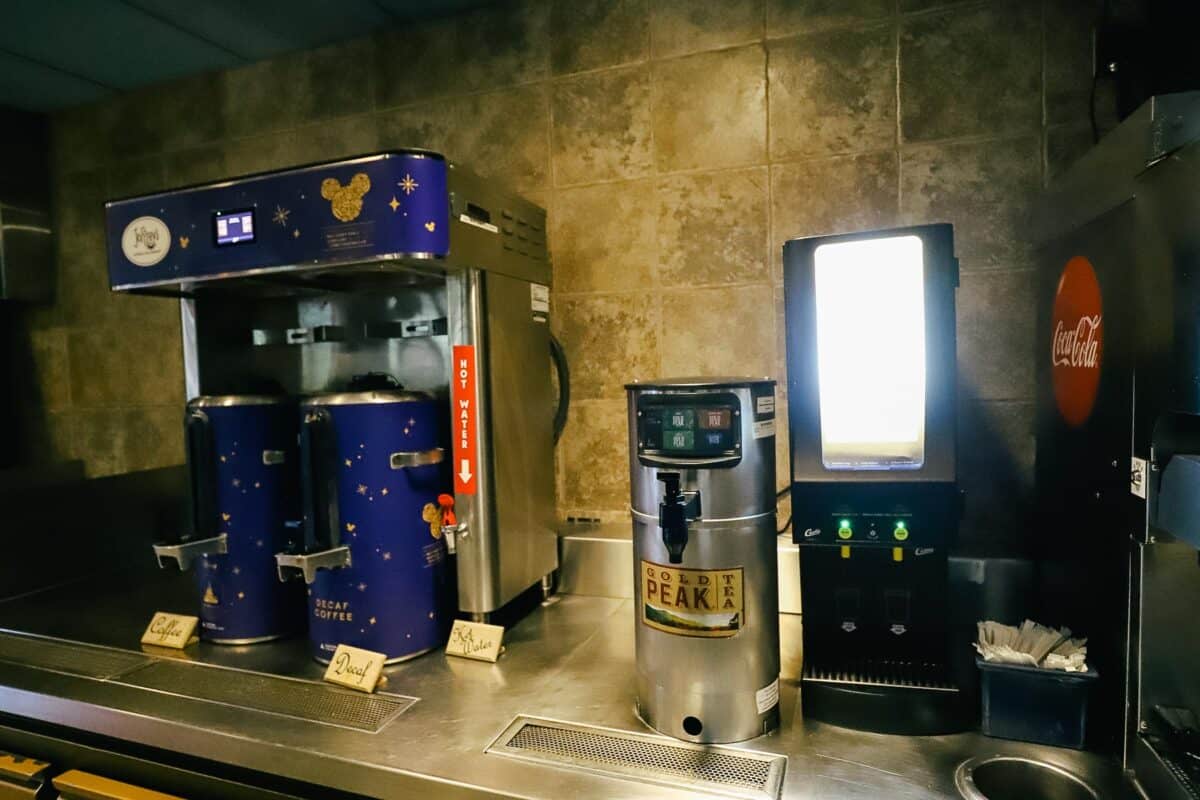 A microwave and toaster are available.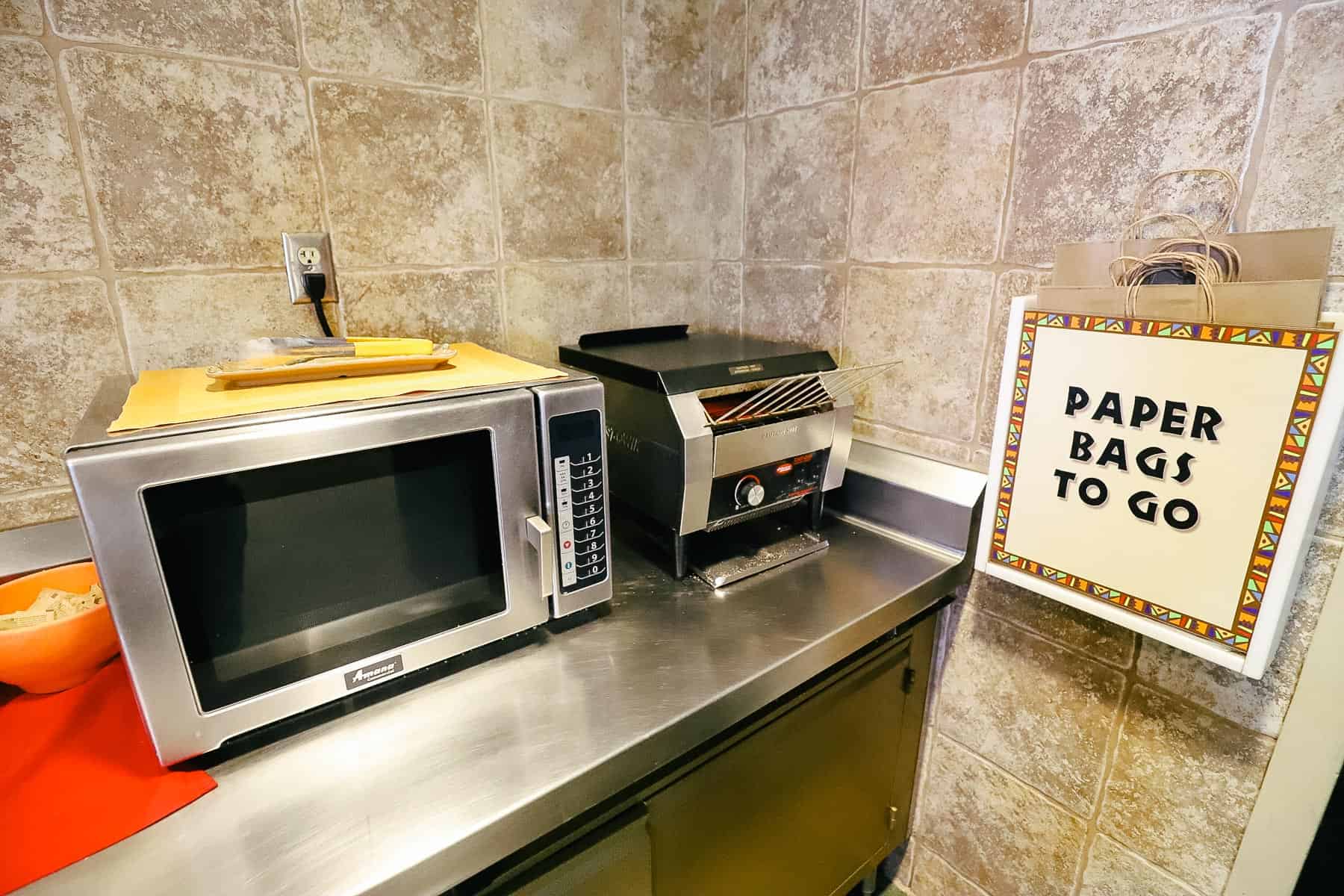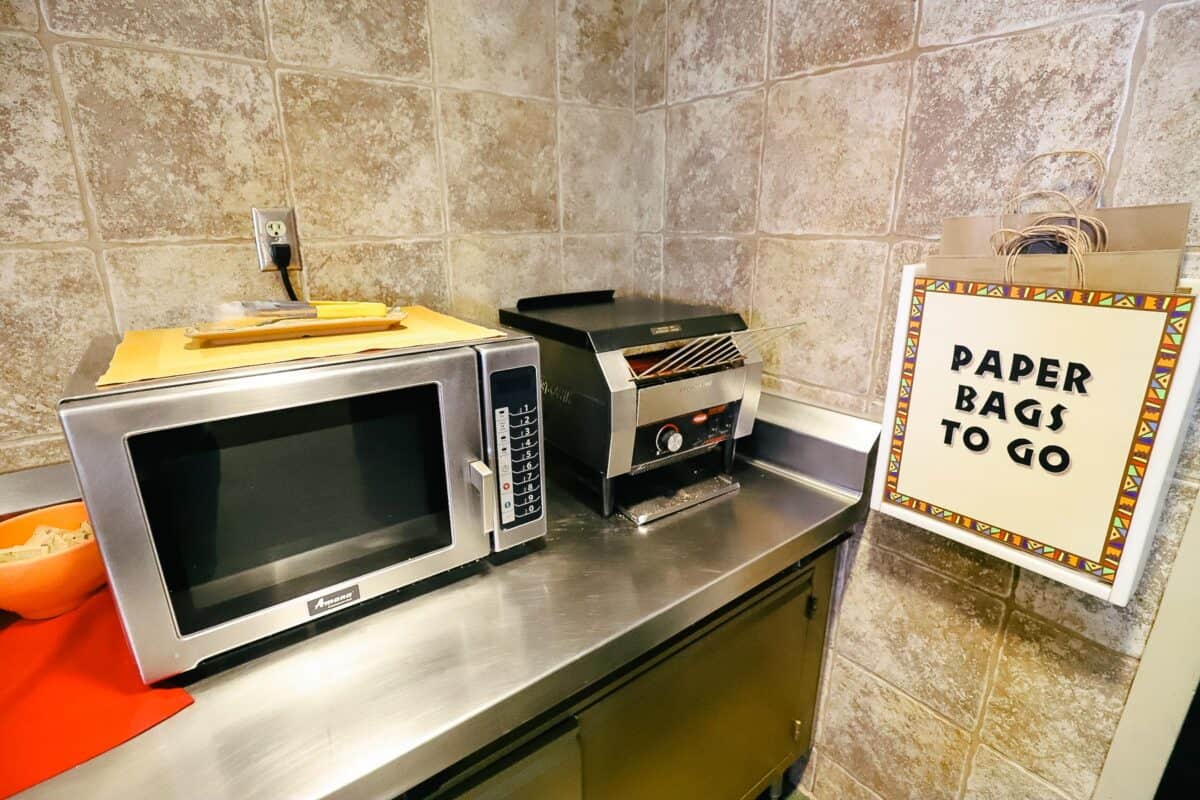 Here are a few of the condiments for tea and coffee.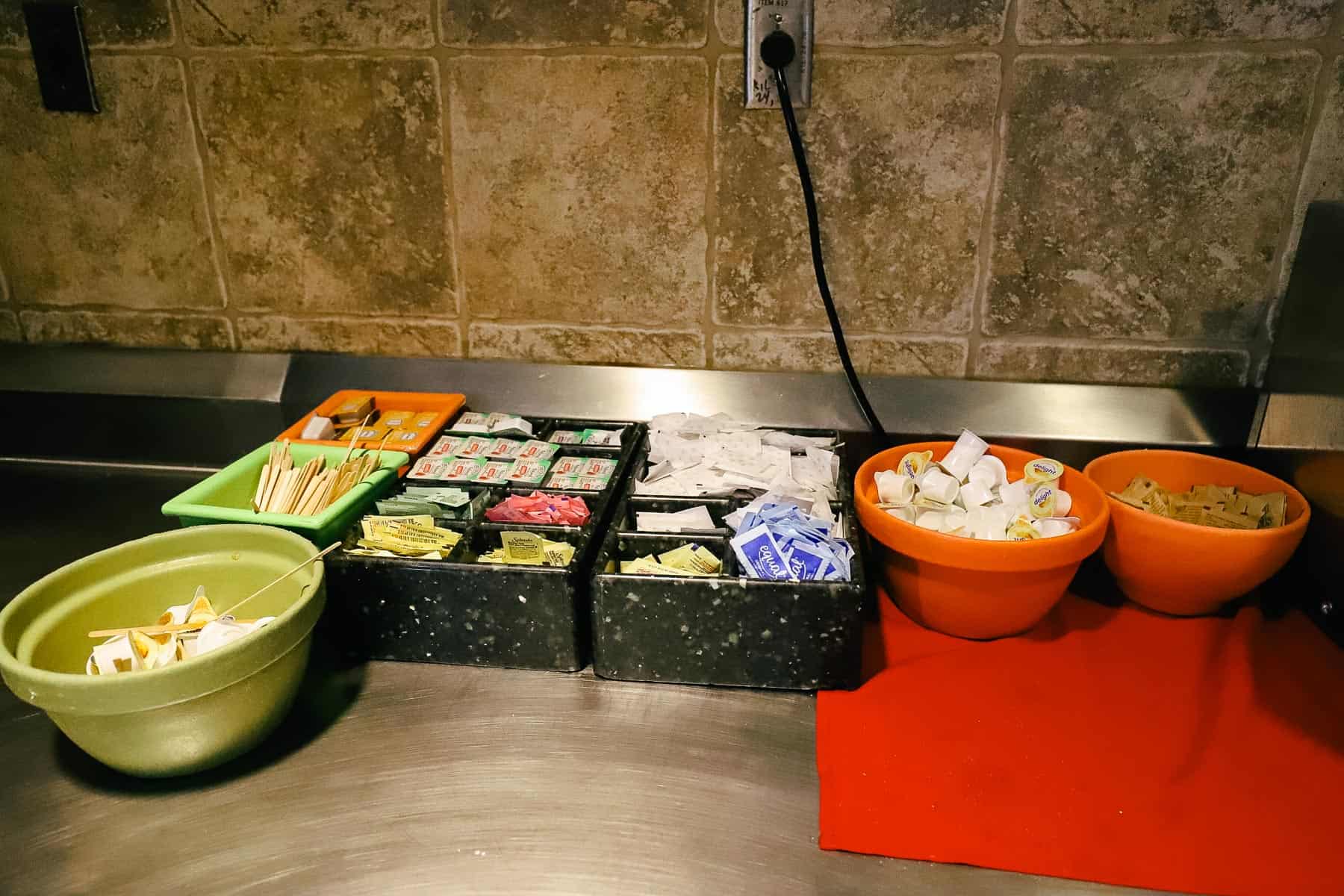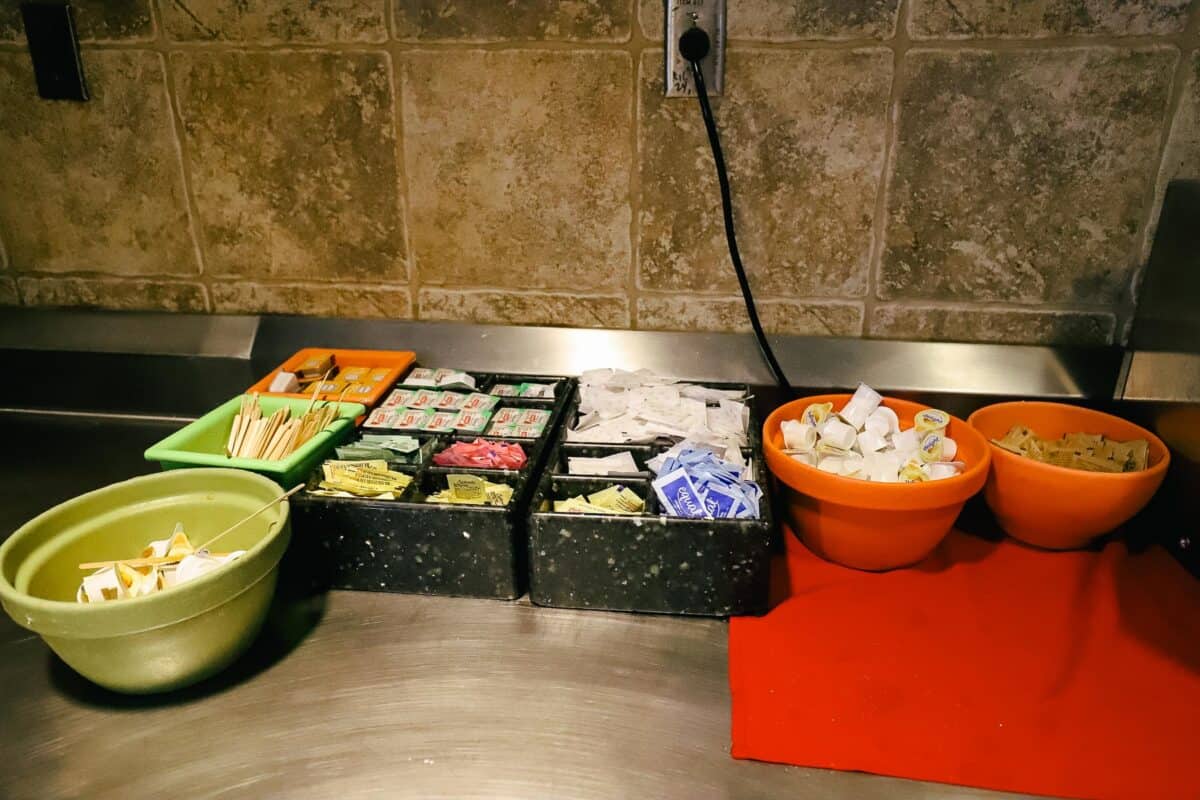 A toppings bar is also available.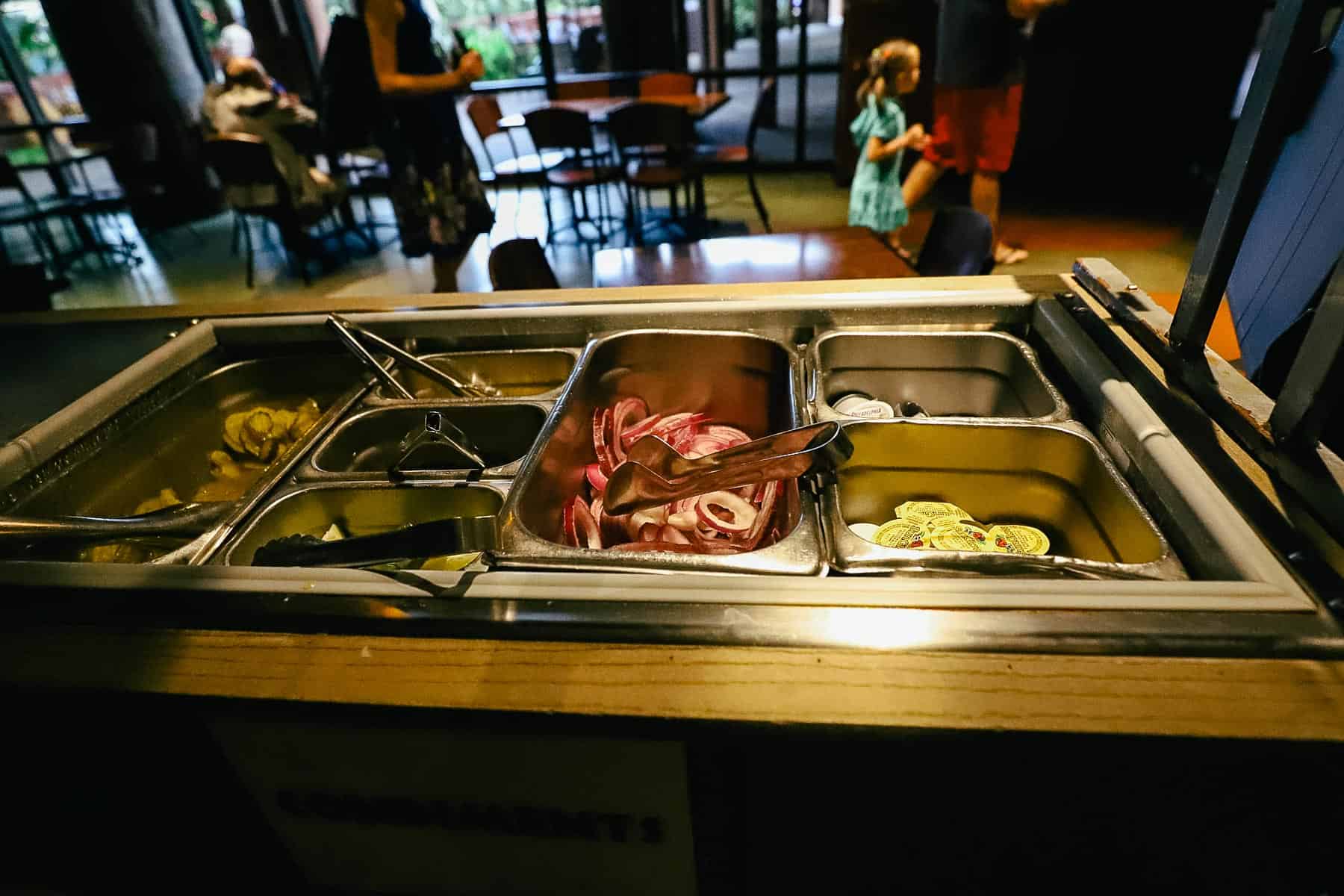 Additionally, there's a station in the middle of The Mara with sauces, condiments, and other items. You might notice there are sauce cups with lids if you're taking something to go.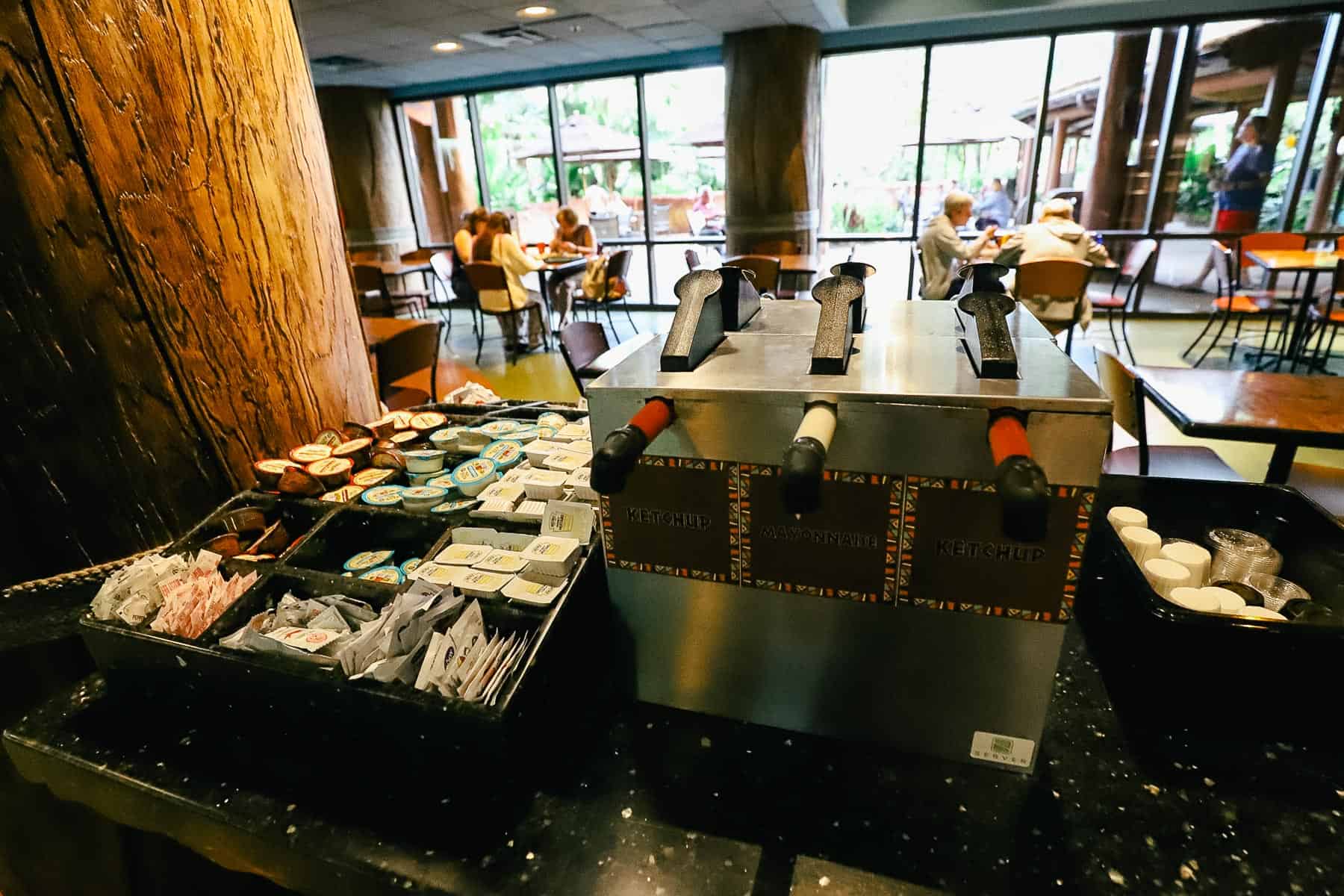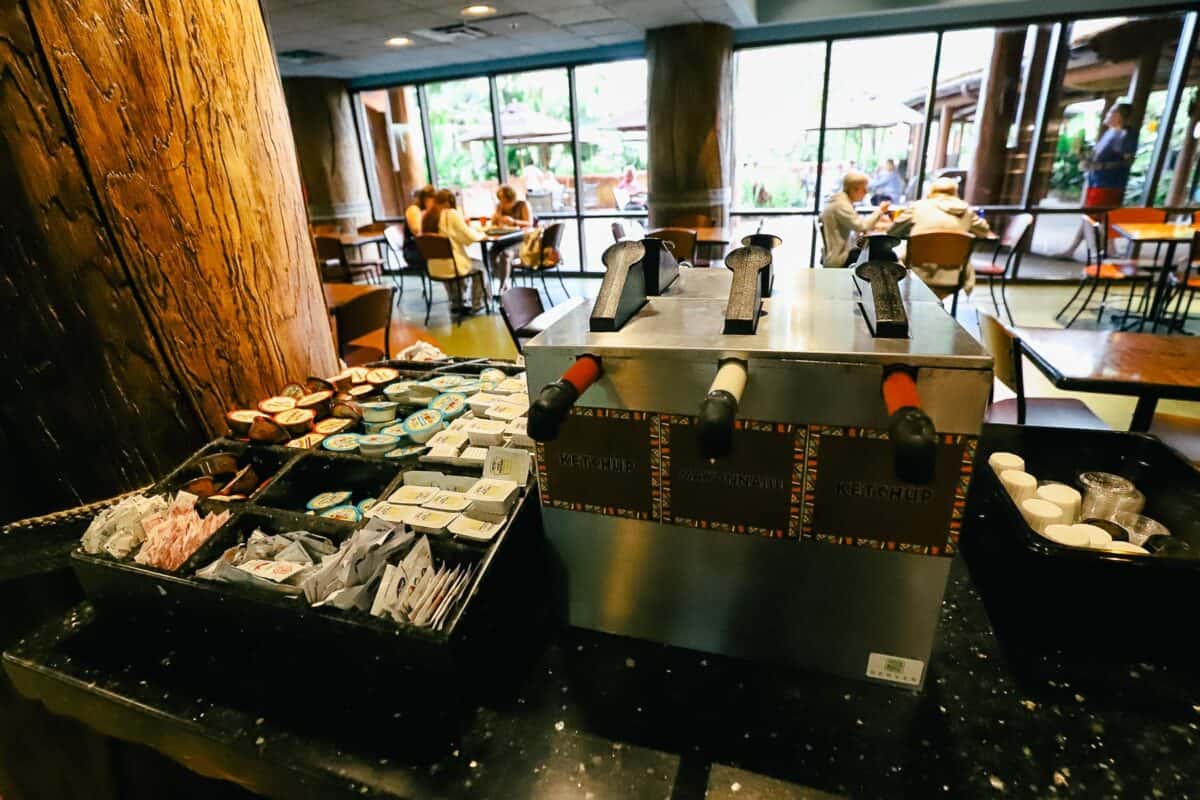 Or you can always use the pre-packaged items.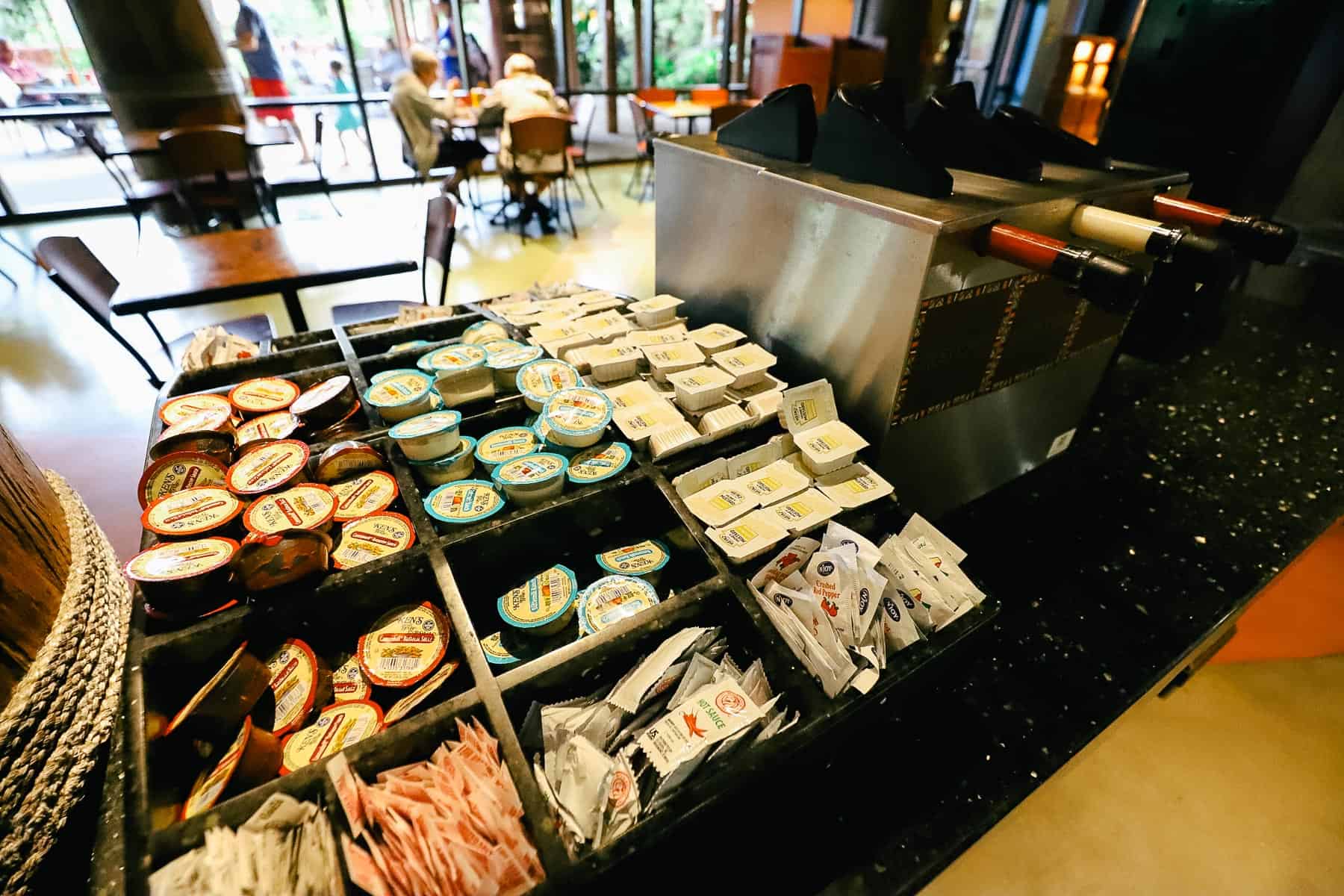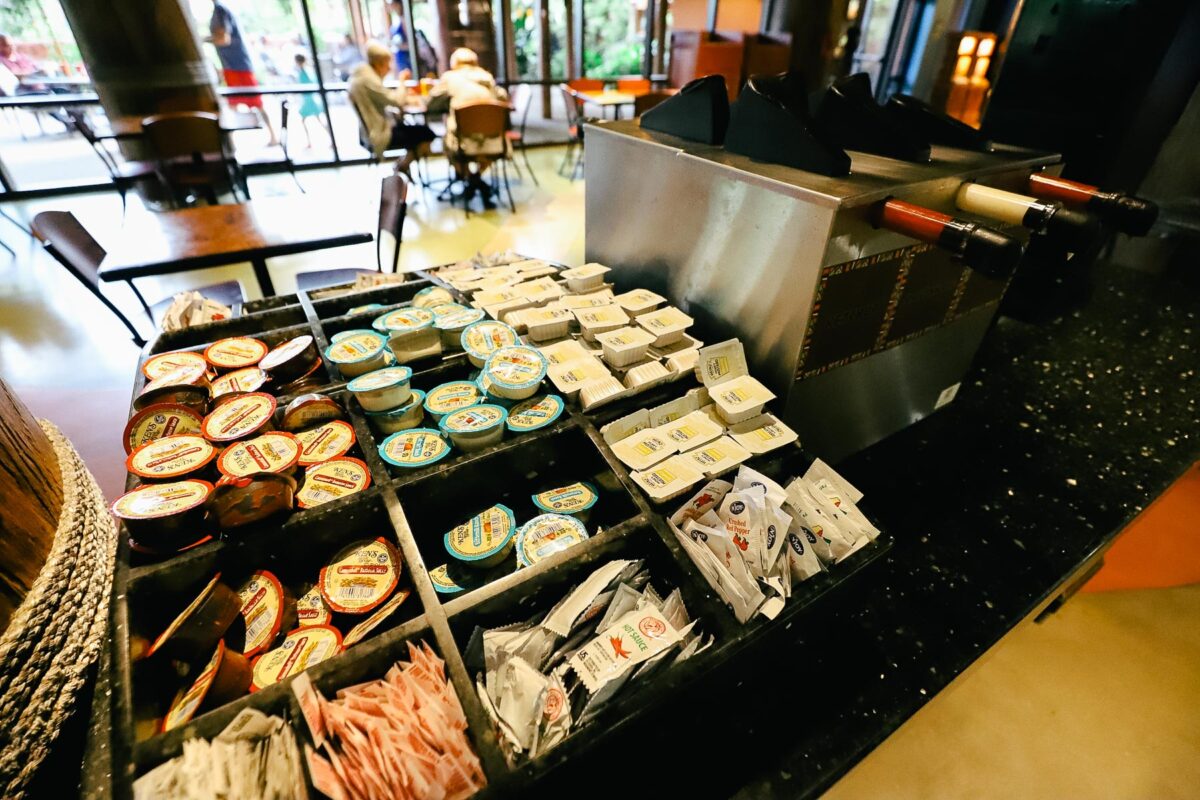 Here is a portion of the large interior dining area.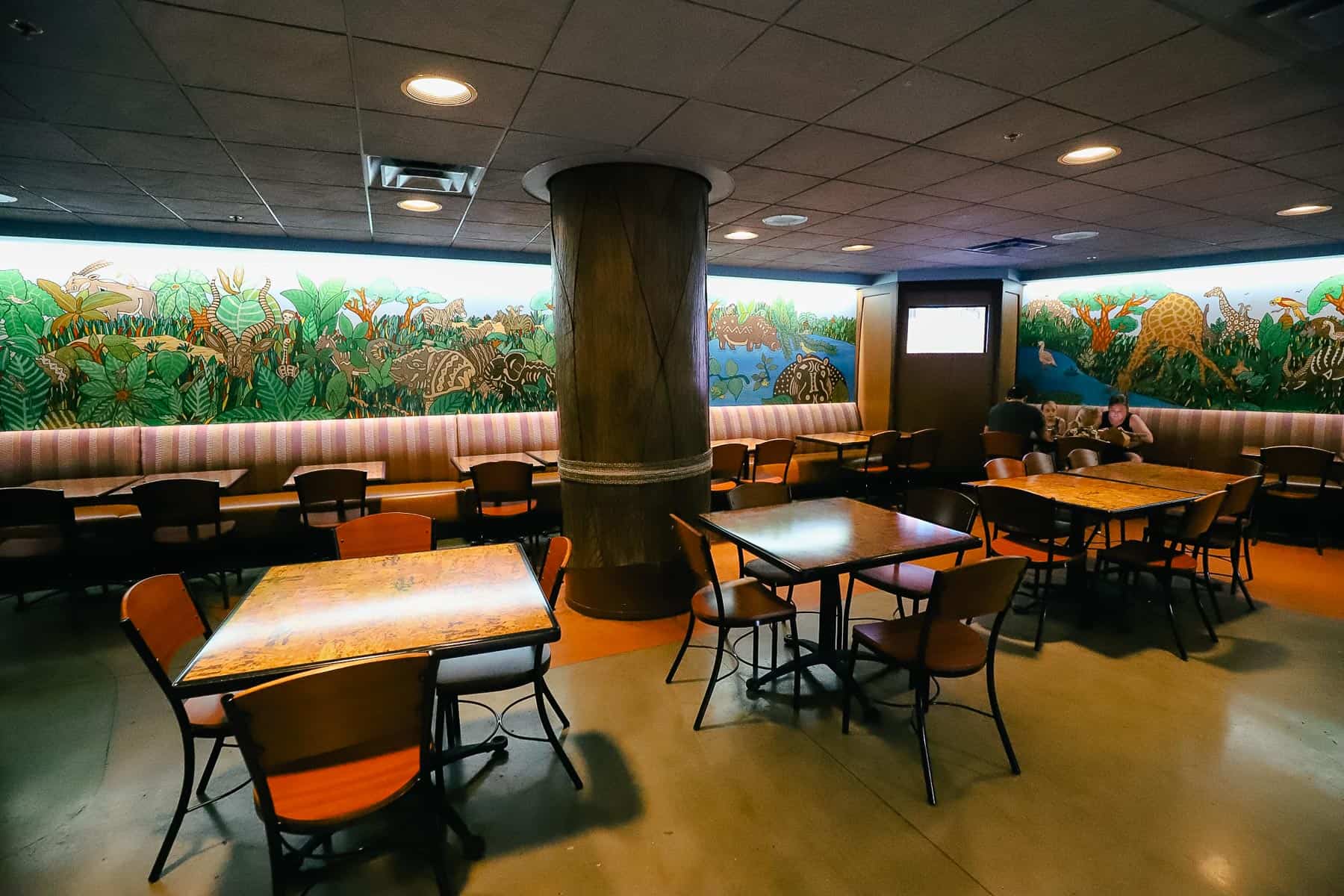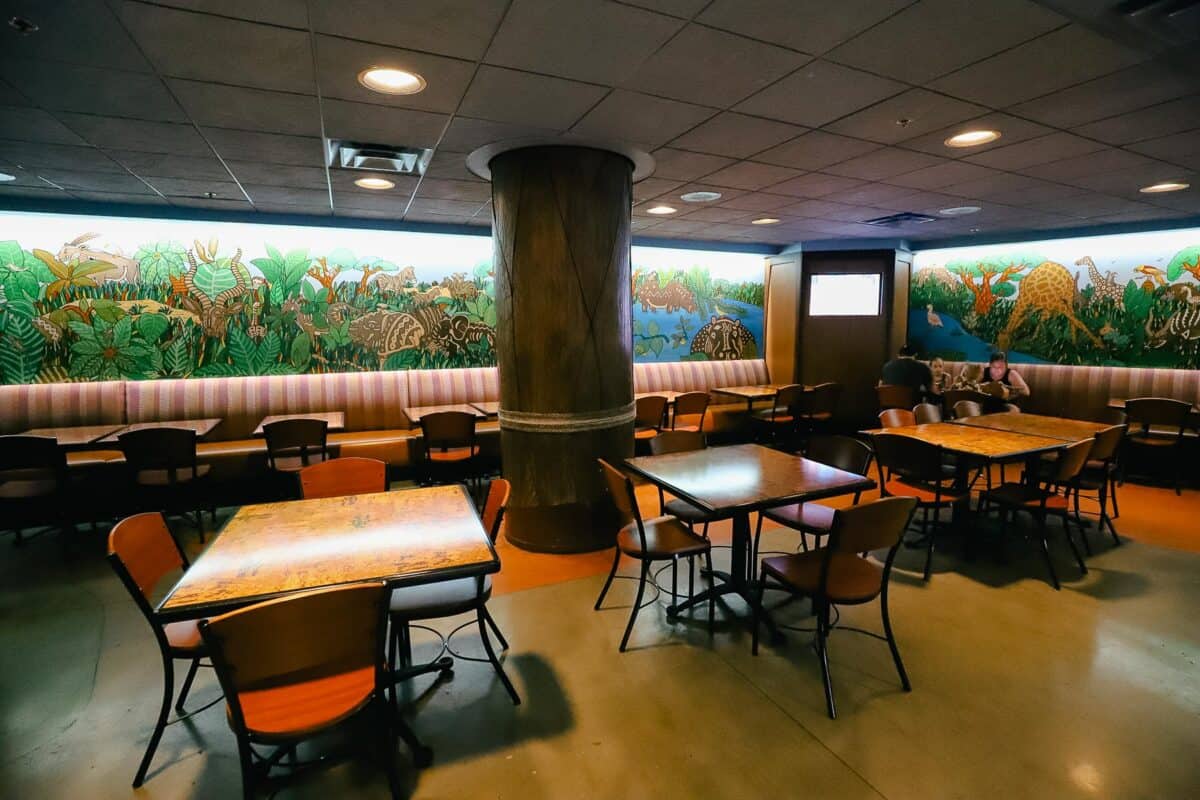 But we usually prefer to find a spot outside.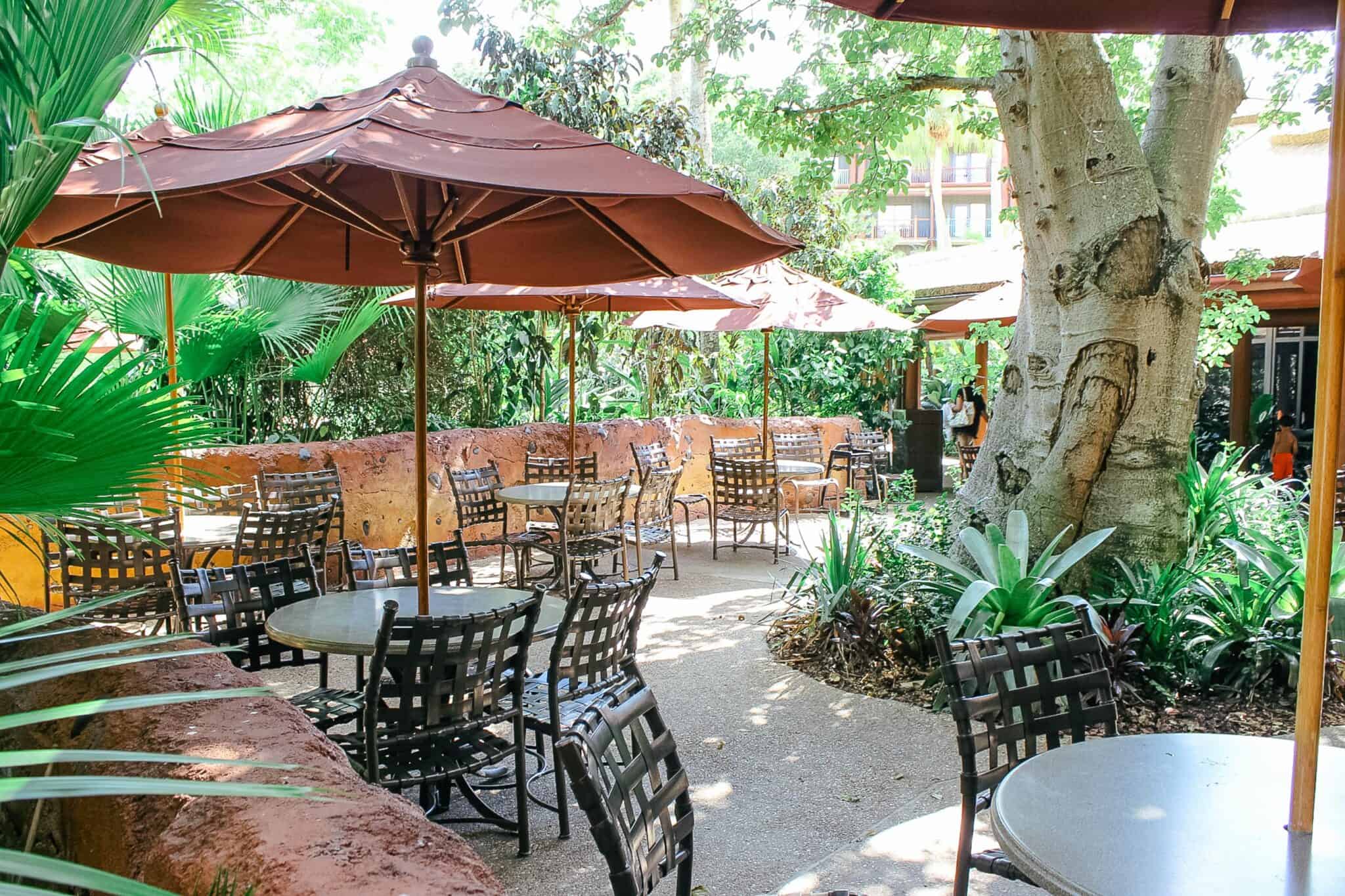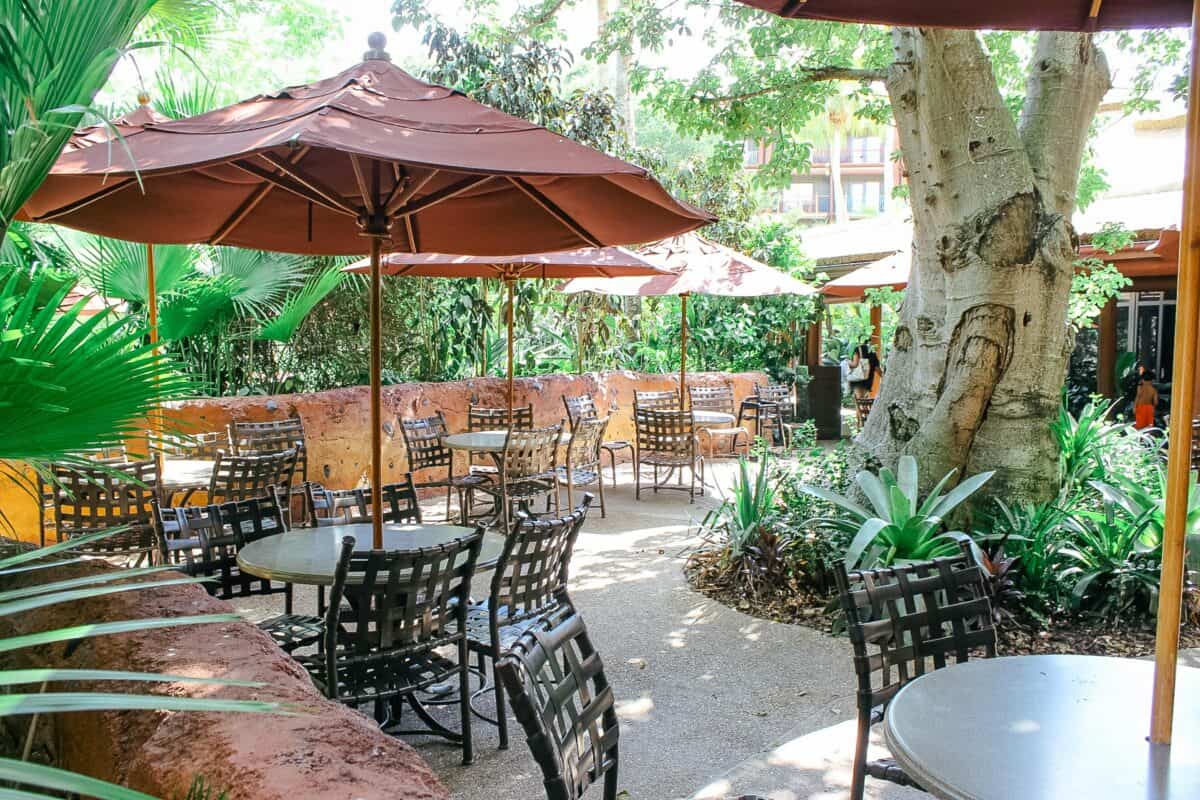 Unfortunately, many items we've tried at The Mara are no longer on the menu. However, the following items are still available.
On one visit, my mom ordered Caesar salad. She thought it was okay, but nothing special.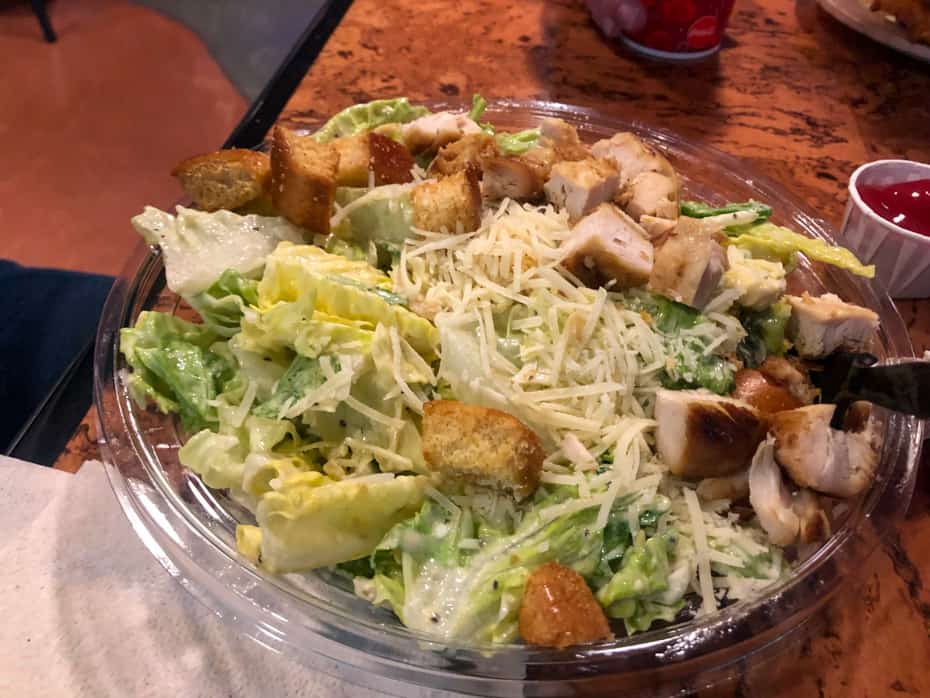 I've ordered the cheeseburger kid's meal more times than I can count. It's a decent meal, and I always like to pick up a pack of grapes as a side.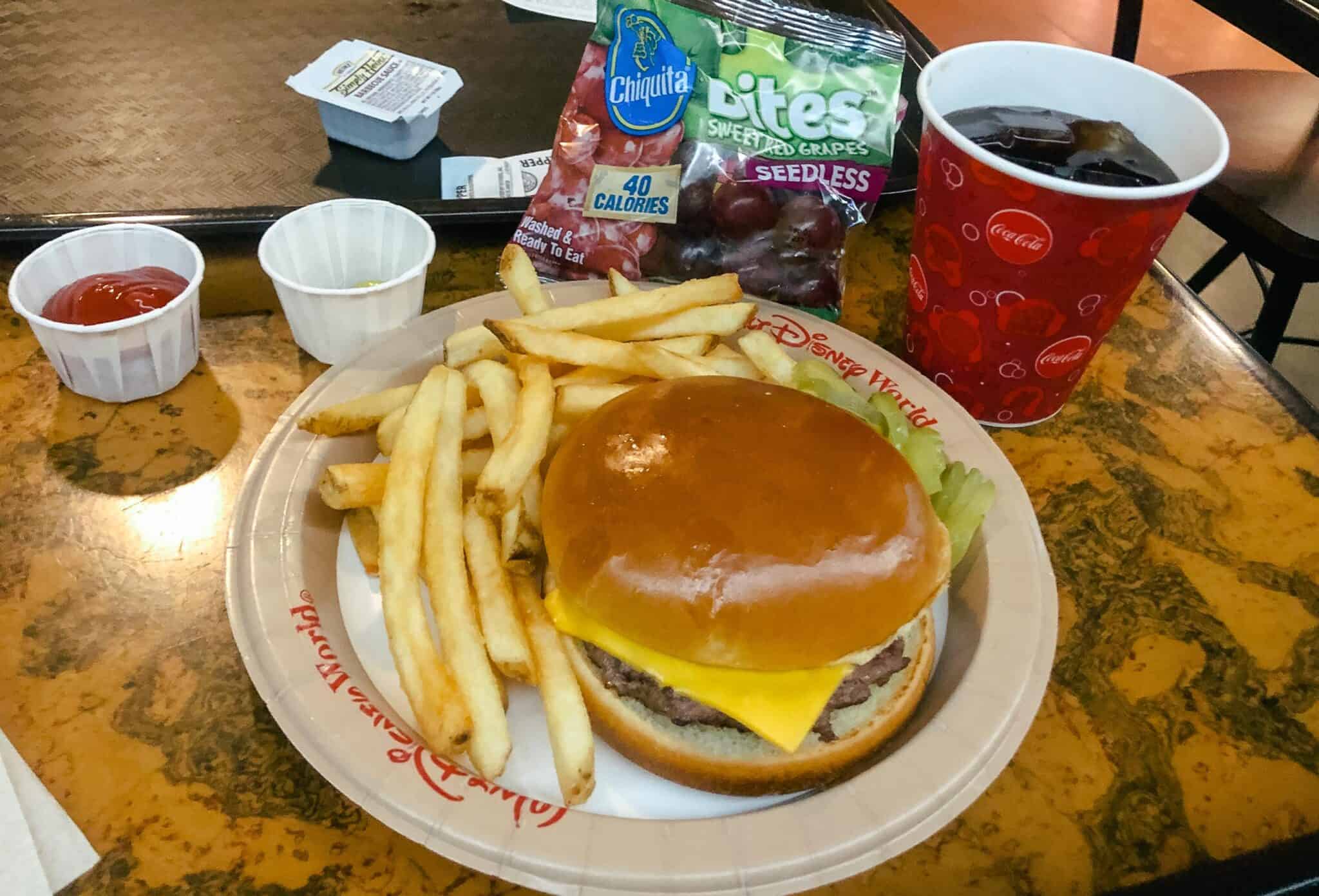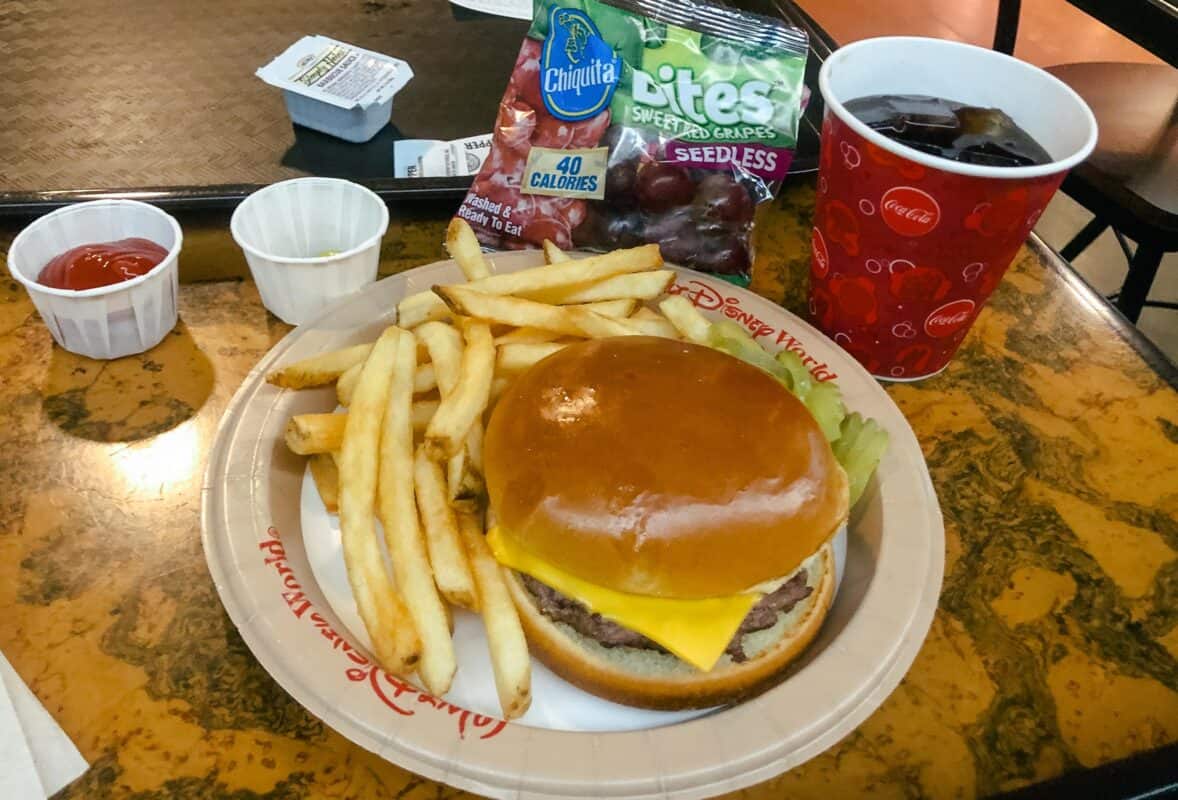 I've also tried the pork sandwich, and while tasty, it was messy. So I wouldn't necessarily order it again.
Overall, we enjoy visiting the resort and have had many pleasant meals at The Mara. For more information about the resort, all our articles are listed in one guide:
Or you might like the following:
In the Comments
We hope this review provided an idea of what you can expect to find at The Mara. Do you have any questions about dining here? Have you ever tried anything from The Mara?