Flik from 'A Bug's Life' Makes Special Appearance at Disney's Animal Kingdom
As we continue our coverage of surprise characters for Earth Week, we run into another unique meet-and-greet that tends to bring out the crowds–Flik from A Bug's Life.
Flik, along with Princess Atta, once had formal meet-and-greet locations at Disney's Animal Kingdom. Unfortunately, few and far between are the times we've seen them in recent years.
So it was nice of Flik to stop in for the Earth Day celebration. Here are a few photos from this afternoon's meet-and-greet.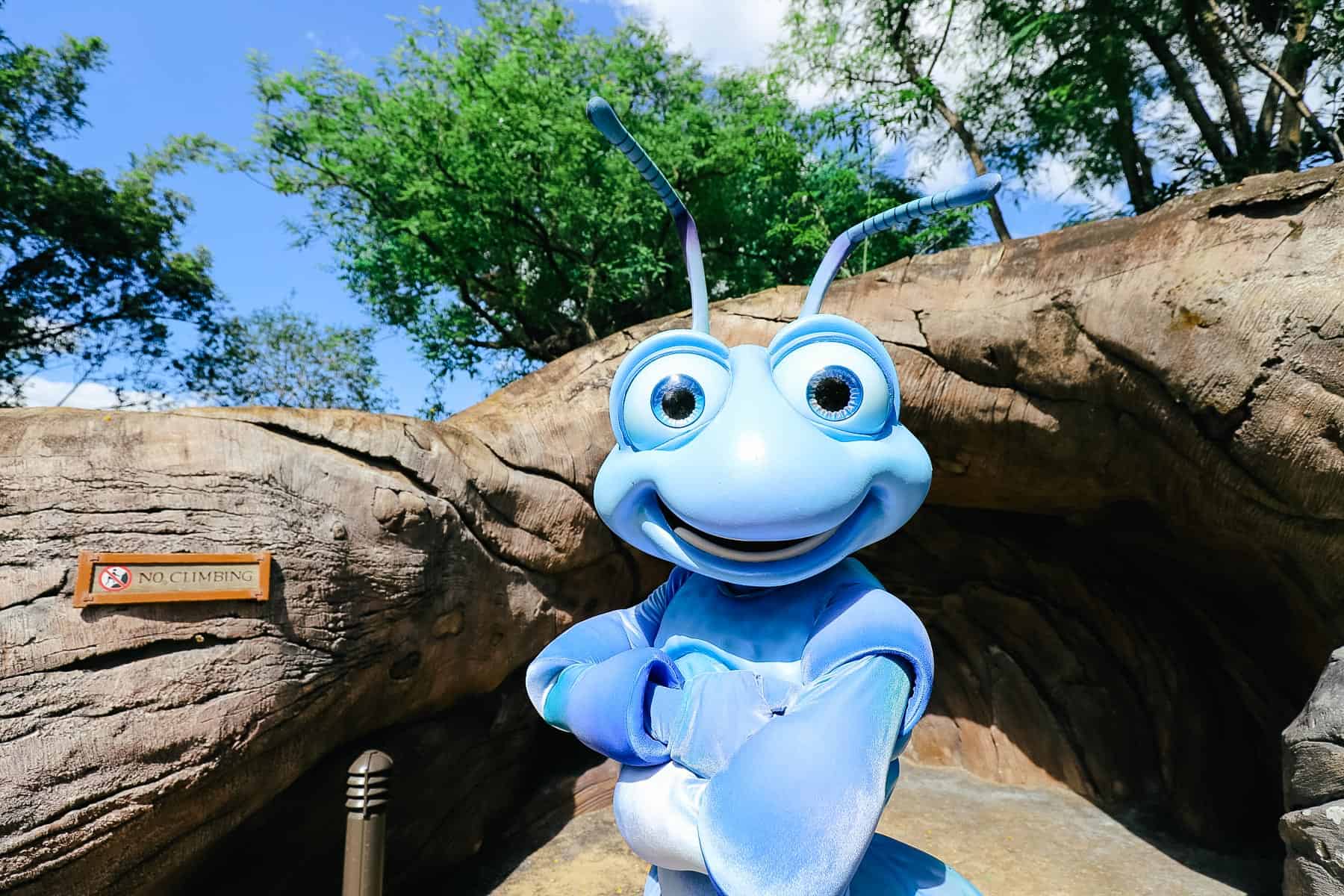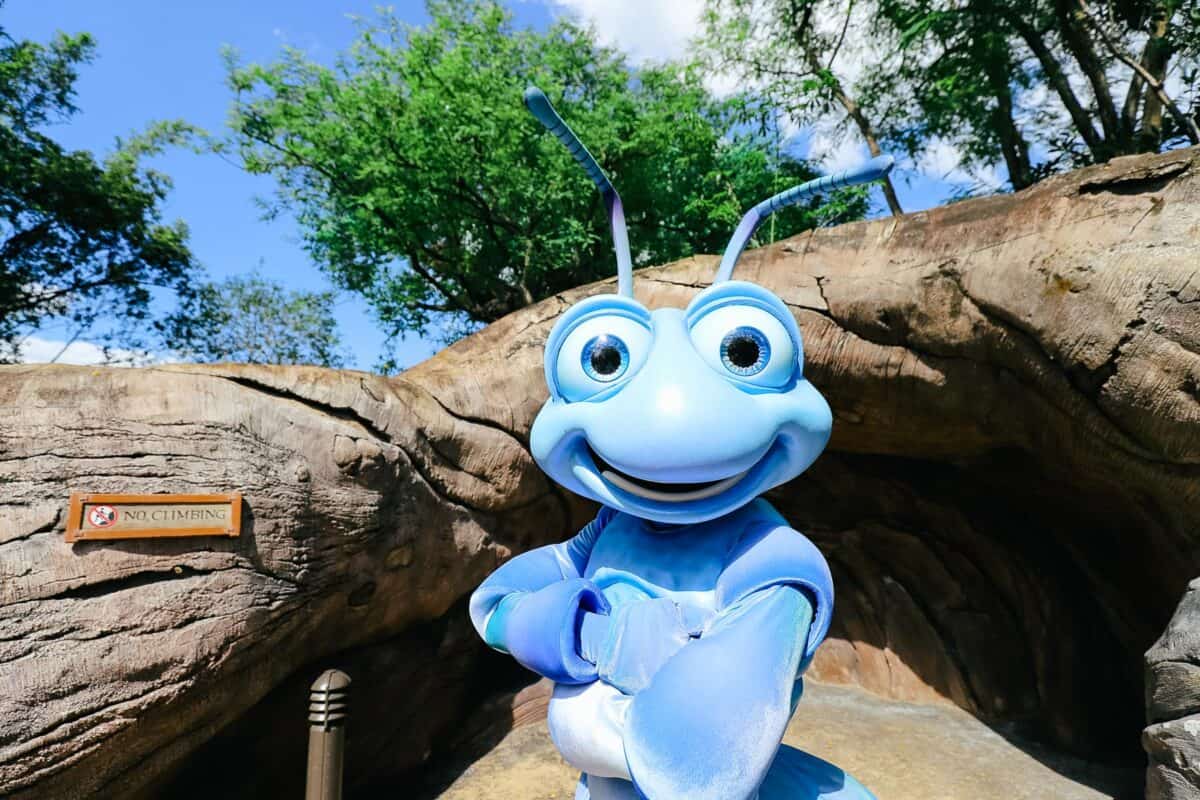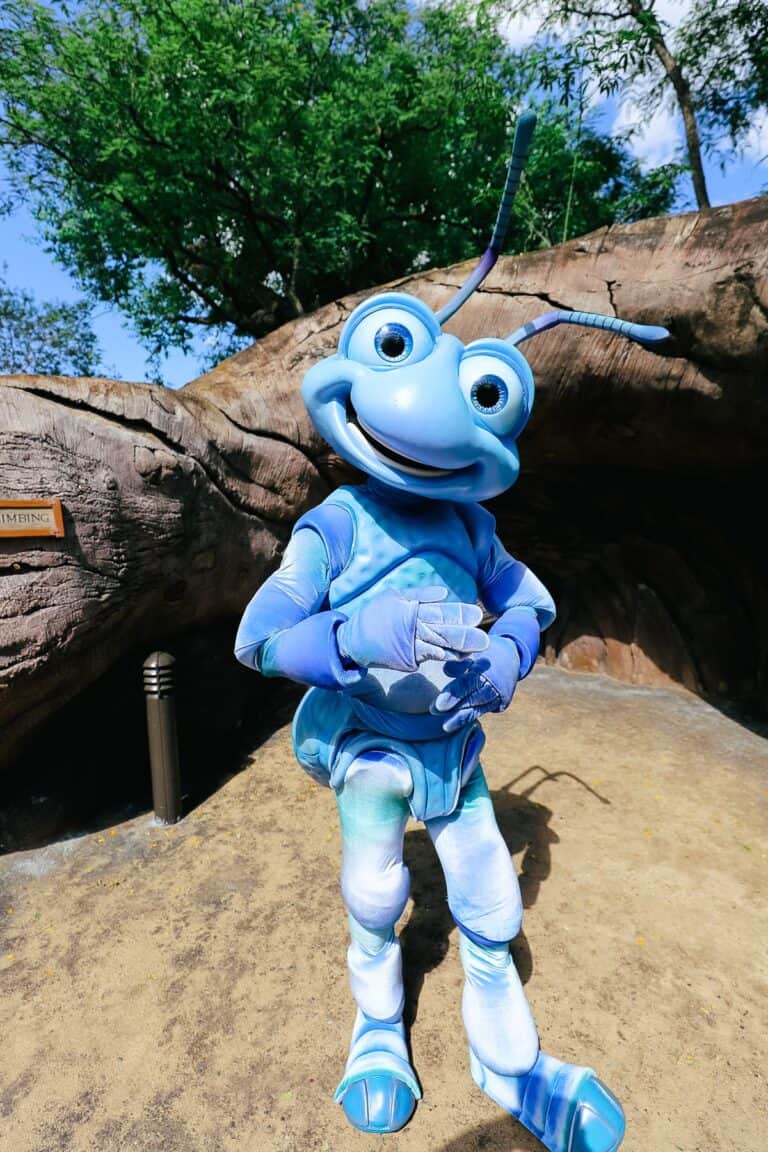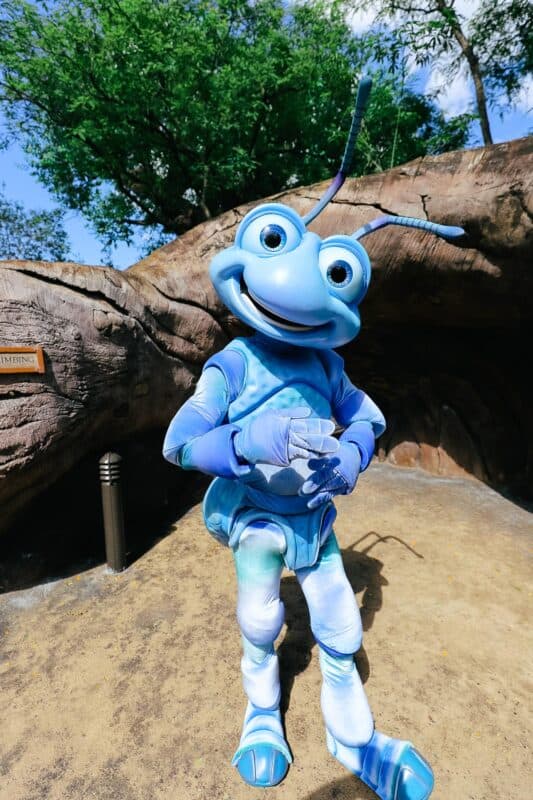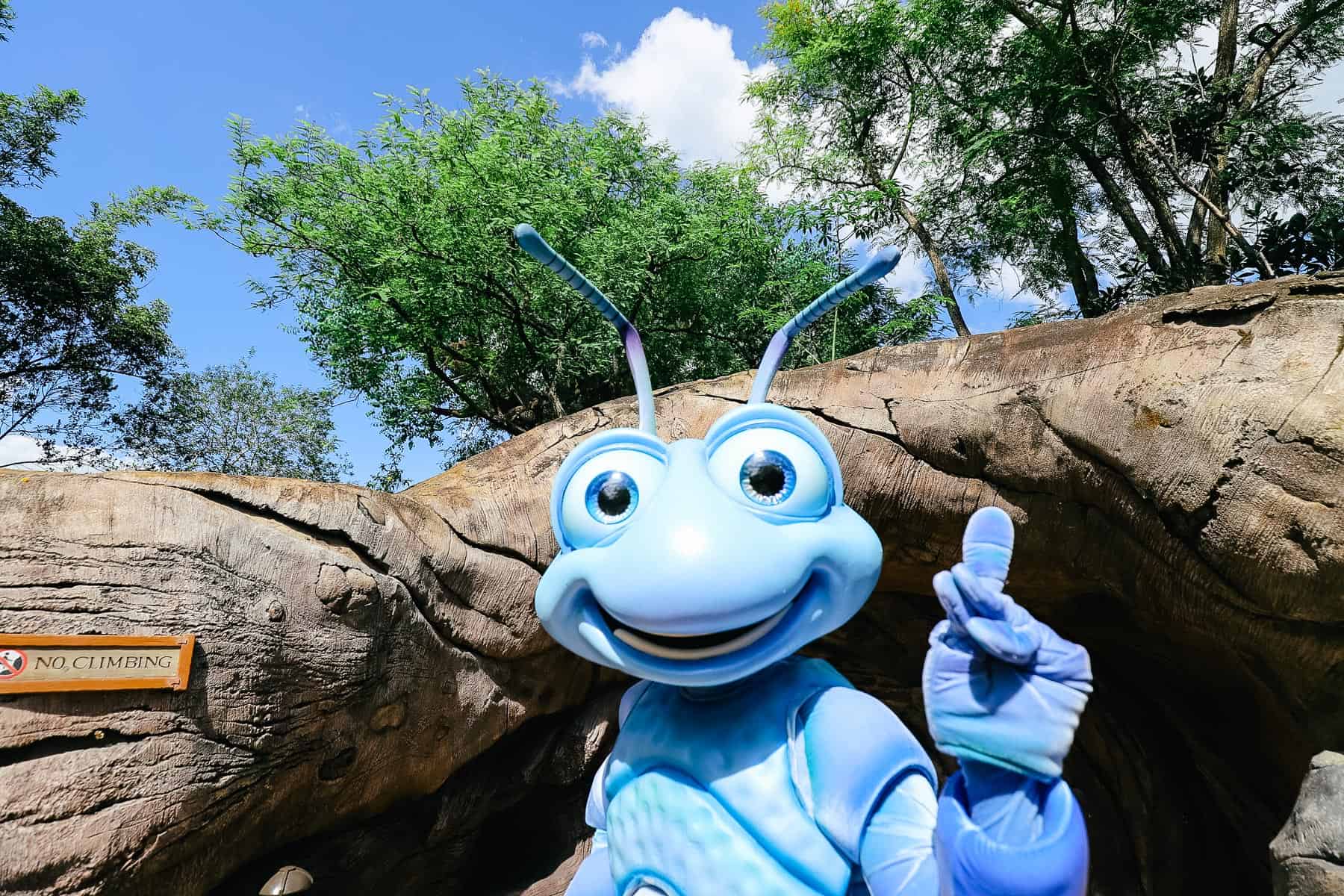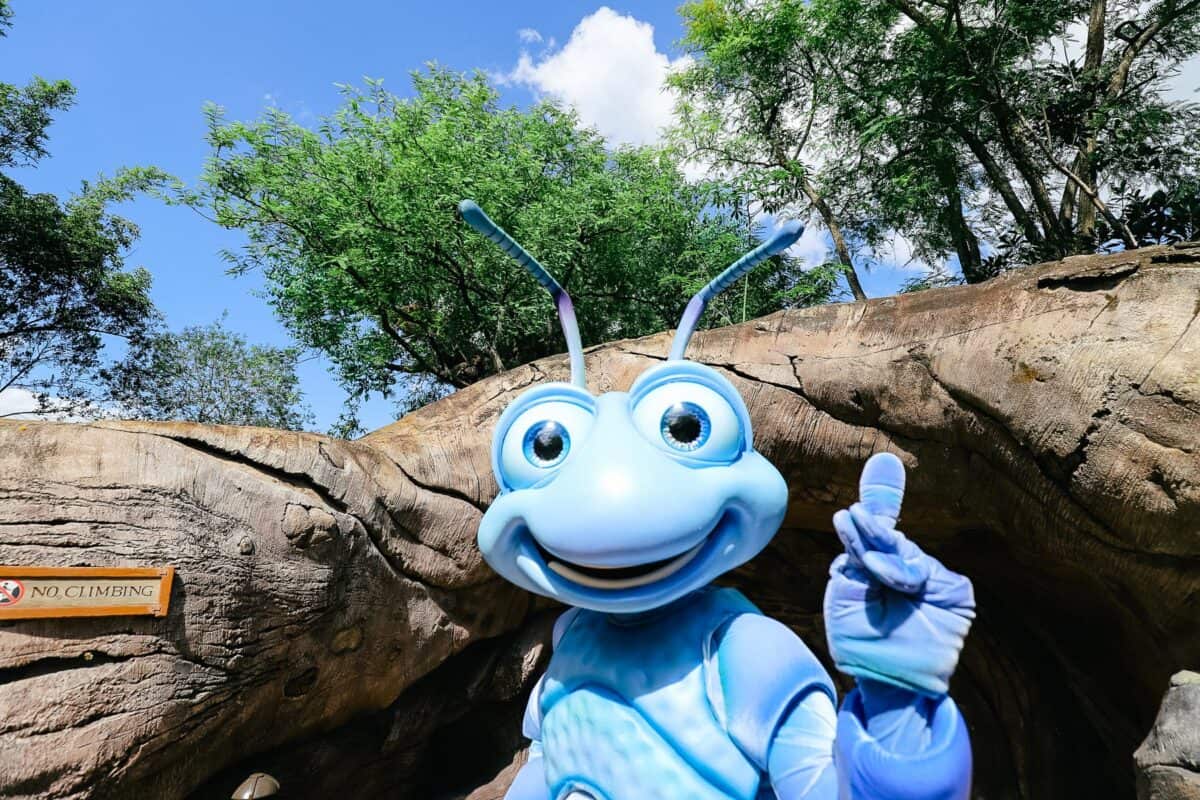 Flik was not signing character autographs, but there was a PhotoPass photographer available. We expect Flik to make another appearance tomorrow.
We also overheard speculation that Princess Atta might be available. But, unfortunately, we never got a clear answer.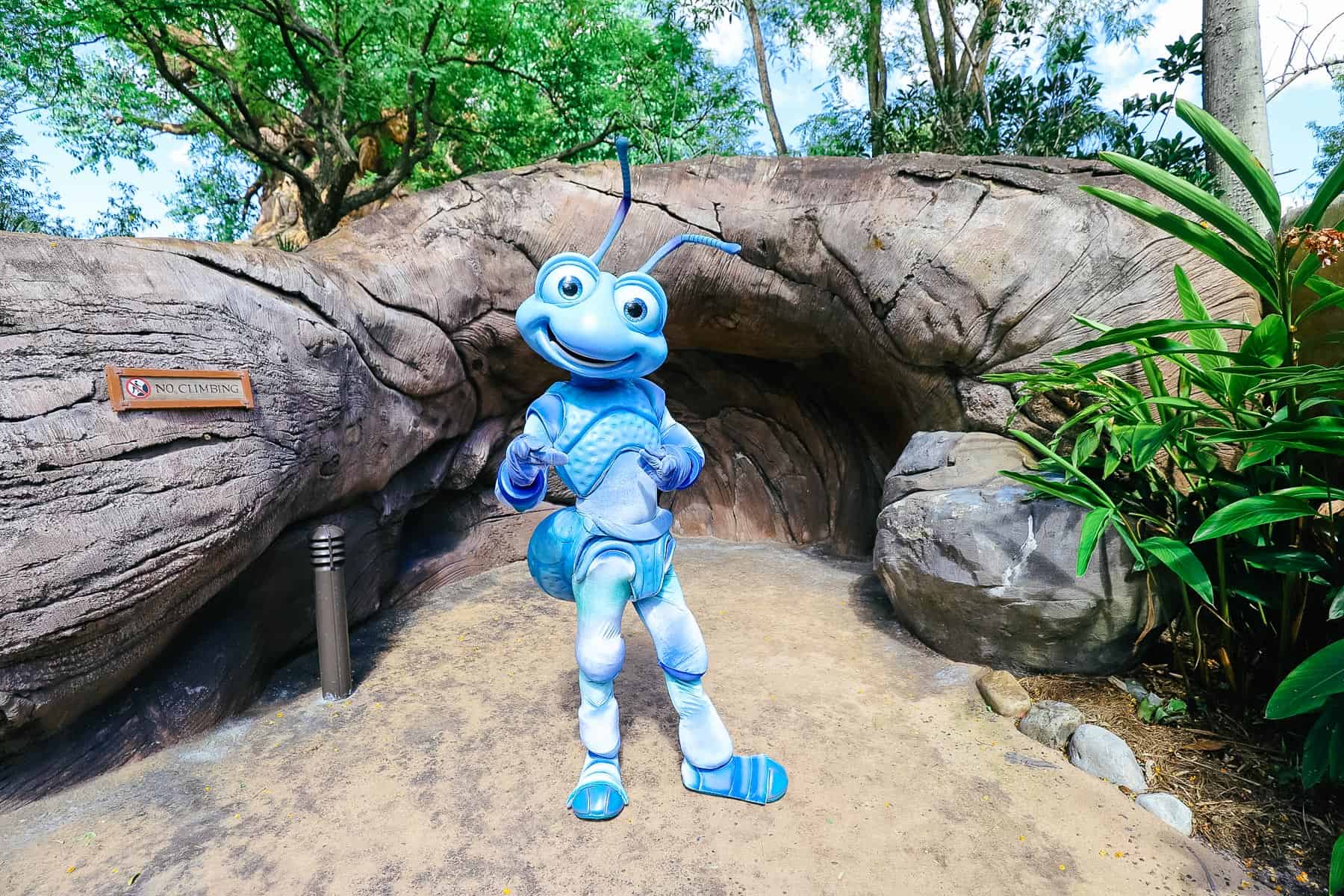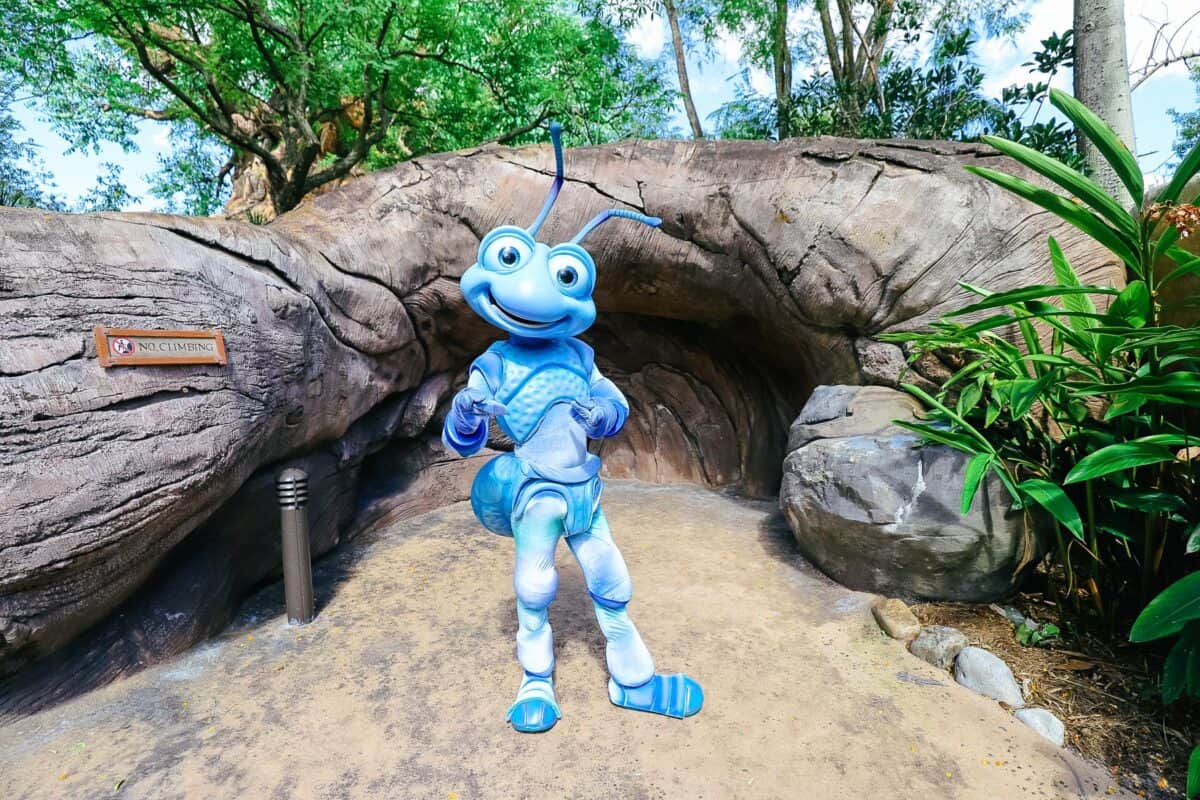 On this visit, Flik was rotating with Goofy in his Camp Minnie-Mickey outfit. Earlier this week, we met Tinker Bell and Fawn from the Tinker Bell films and Jane and Terk from Tarzan.
Remember, these characters are not guaranteed and have only made special appearances for the park's Earth Week celebration!
We know that many of you would love to be able to see these special characters that are considered limited-time magic. So if you can't make it to the park for the Earth Day celebration, we hope you've enjoyed these photos!
As mentioned in our other coverage, a Moana character meet is scheduled to debut on Earth Day. She is expected to remain a permanent meet-and-greet moving forward. So we'll have
For more character coverage, we have a list of character meets at Disney's Animal Kingdom. Or you might enjoy browsing all of the Disney World Character Meet-and-Greets.
In the Comments
Have you ever met Flik in the parks before? Is this a character you would enjoy meeting?