Meet Moana at Disney's Animal Kingdom
"Moana, make way, make way. It's time you knew"–that Moana now has a formal character meet at Disney's Animal Kingdom! I don't know about you, but I can't think of Moana without hearing one of the joyful songs from the movie playing in the background of my mind.
Moana debuted in late 2016. After the movie was released, Moana had a limited-time meet at Hollywood Studios. Unfortunately, it only lasted a few months.
Since then, Moana has become a rare and challenging character to find at Walt Disney World. She is one of the characters at Mickey's Not So Scary Halloween Party, which requires a separate ticket. Besides the party, we've only seen Moana meet guests on obscure days like Disney+ Day.
So you can only imagine her popularity at Disney's Animal Kingdom. Bring a snack and water. It's going to be a long wait. I'm not kidding.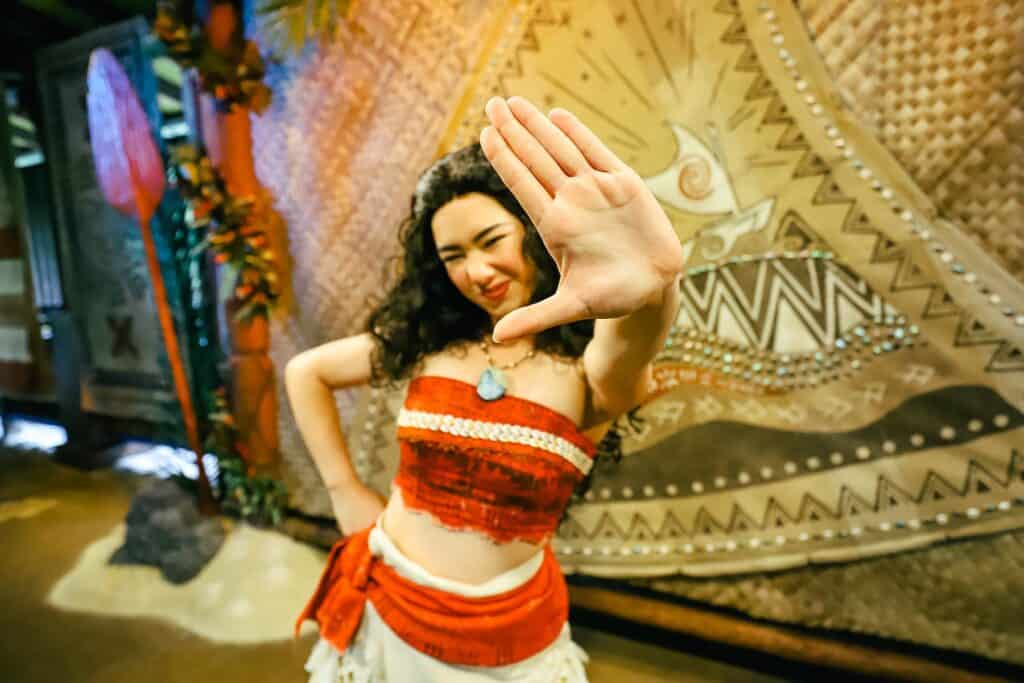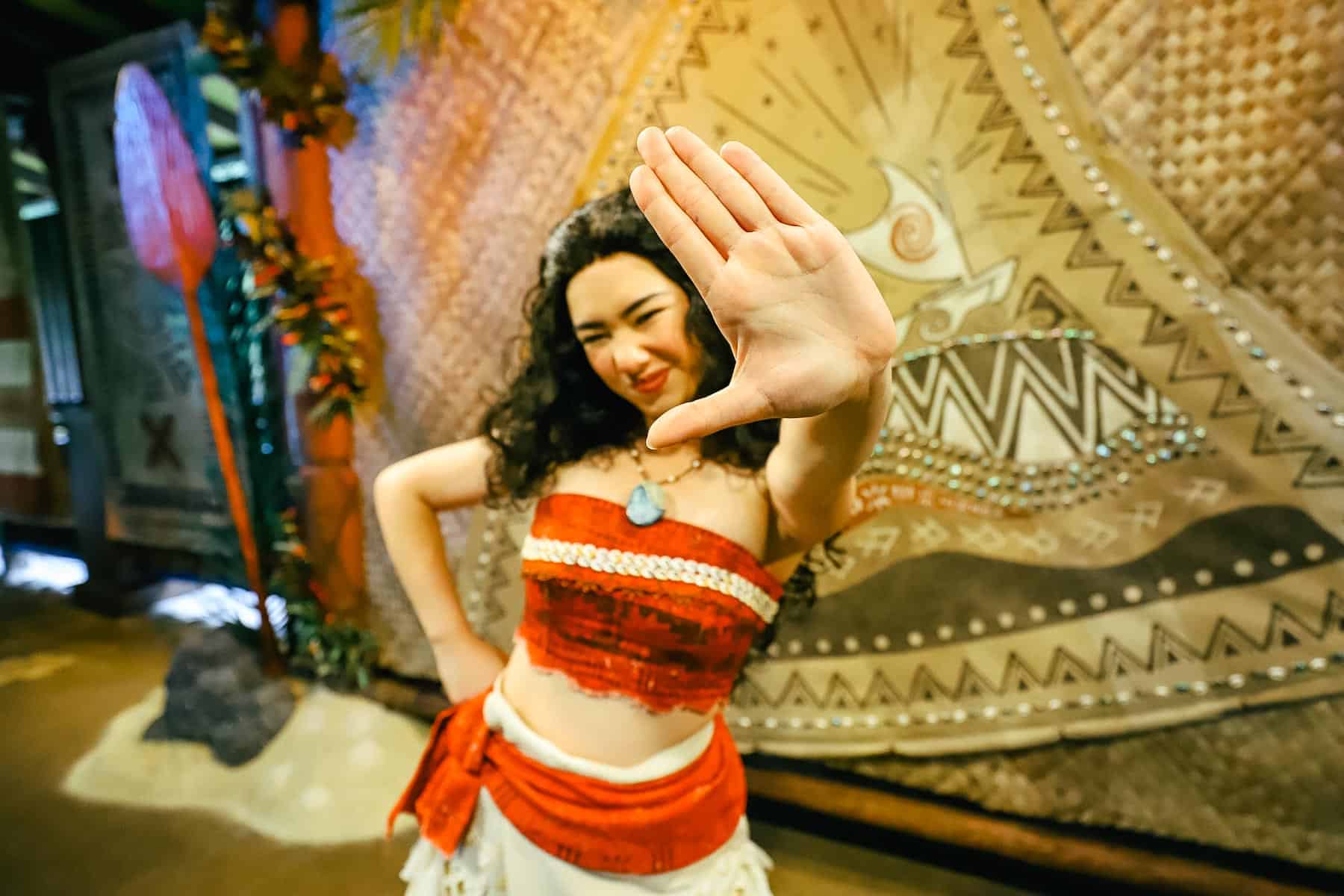 When Disney first announced that Moana would have a meet-and-greet at Character Landing, I was reminded that this location was formerly used for several character meets years ago.
Back then, the characters could often be seen from outside the queue. But Moana's meet-and-greet is at the end of this path at the boat landing. So passersby will not be able to see her.
Character Landing is toward the front of the park. It's on the right before you reach the bridge from Discovery Island to Dinoland, U.S.A.
You'll take a right at the Tree of Life when you enter the park. Character Landing will be immediately past the restrooms and stage where the Viva Gaia Street Band performs.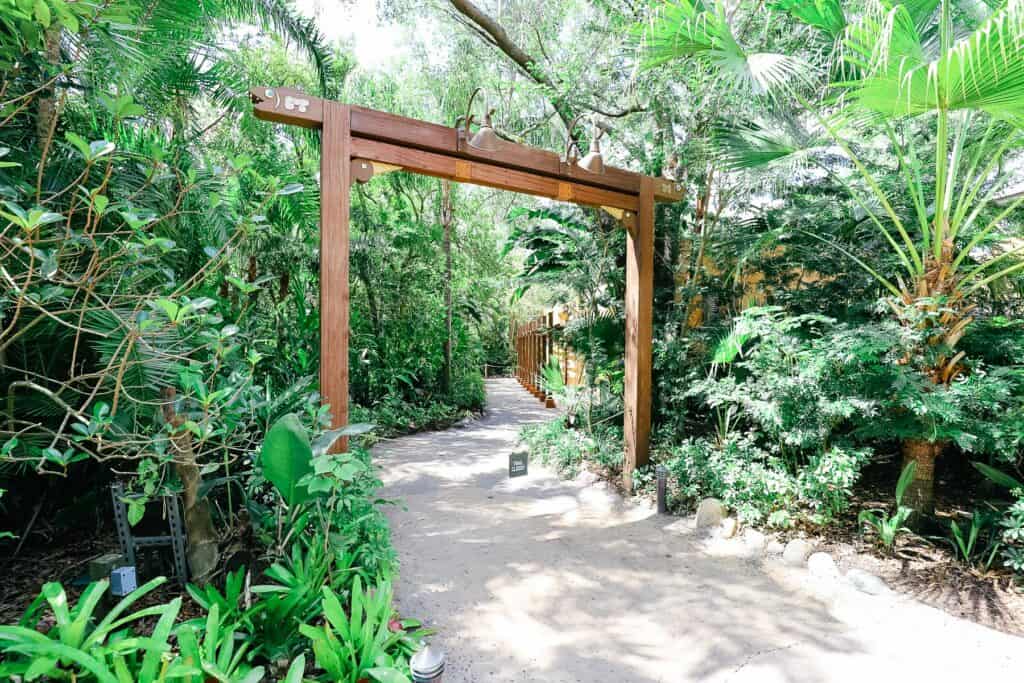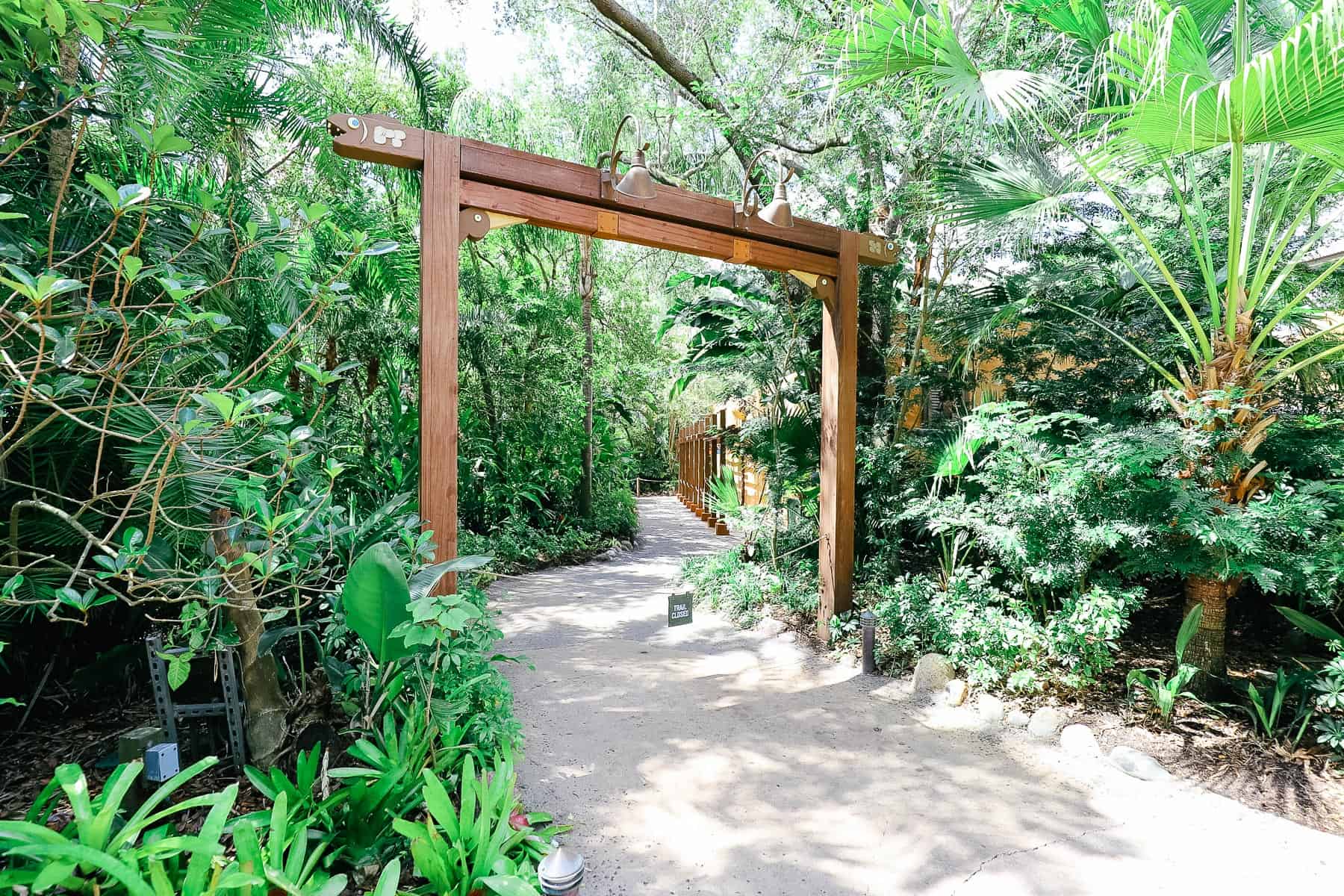 I arrived at the park this Friday afternoon at approximately 2:30 p.m. I went straight to get in line for the 3:05 p.m. scheduled meet-and-greet. Below is a photo of the line of guests already waiting.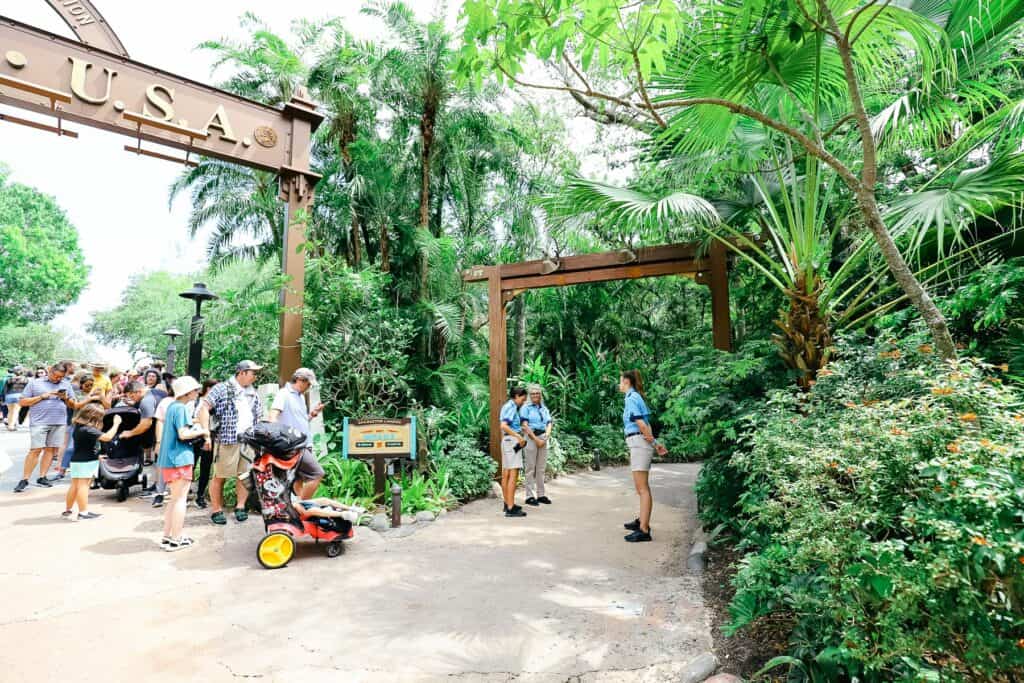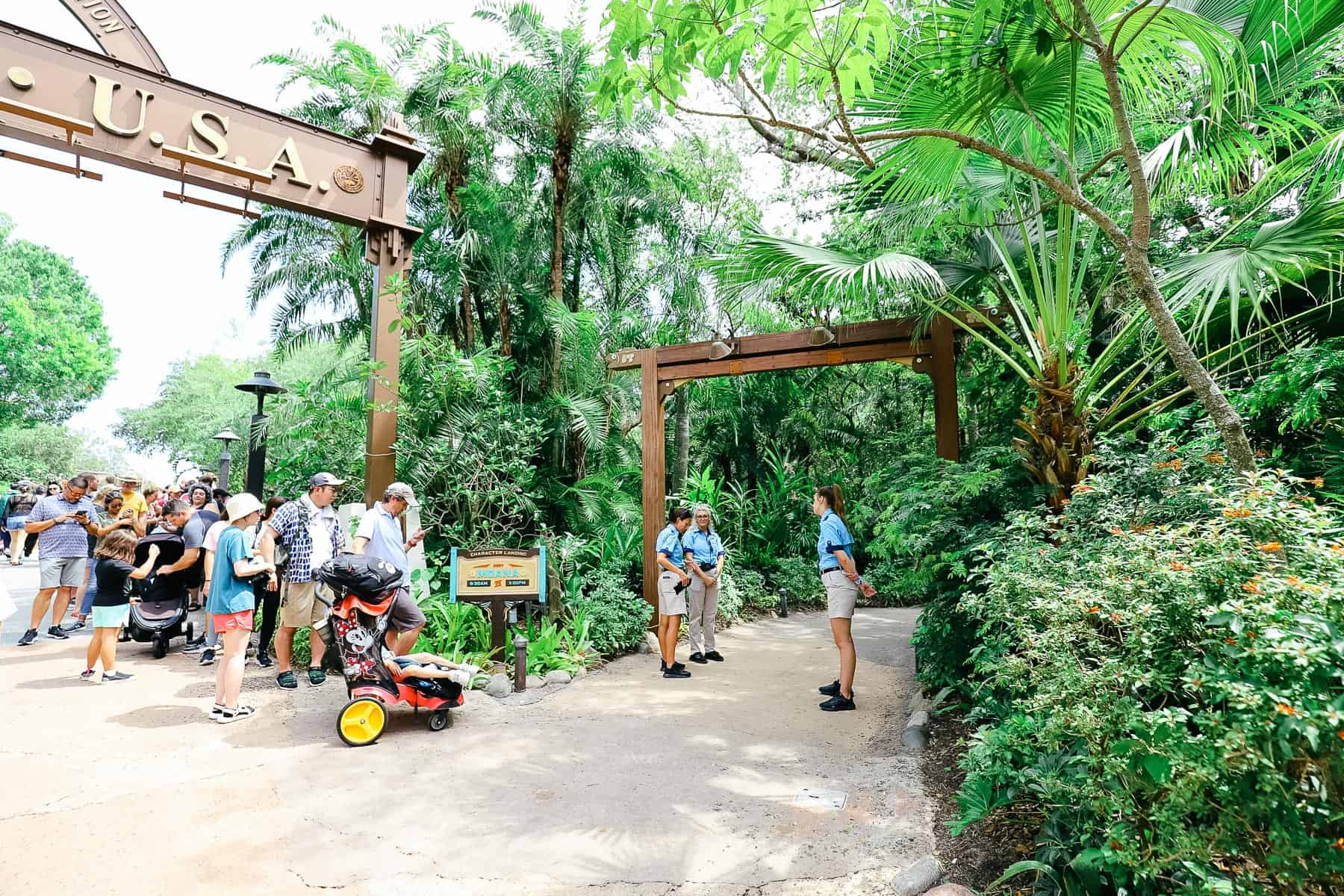 Currently, Moana meets at the following times:
10:15 a.m.
11:15 a.m.
12:15 p.m.
2:10 p.m.
3:05 p.m.
As always, you'll want to check the My Disney Experience app for Moana's exact time on the day of your visit.
It was 2:54 p.m. when I got in line to meet Moana. Per my estimation, there were approximately 50 guests ahead of me. By the time the line was cut off, about 20 guests were behind me.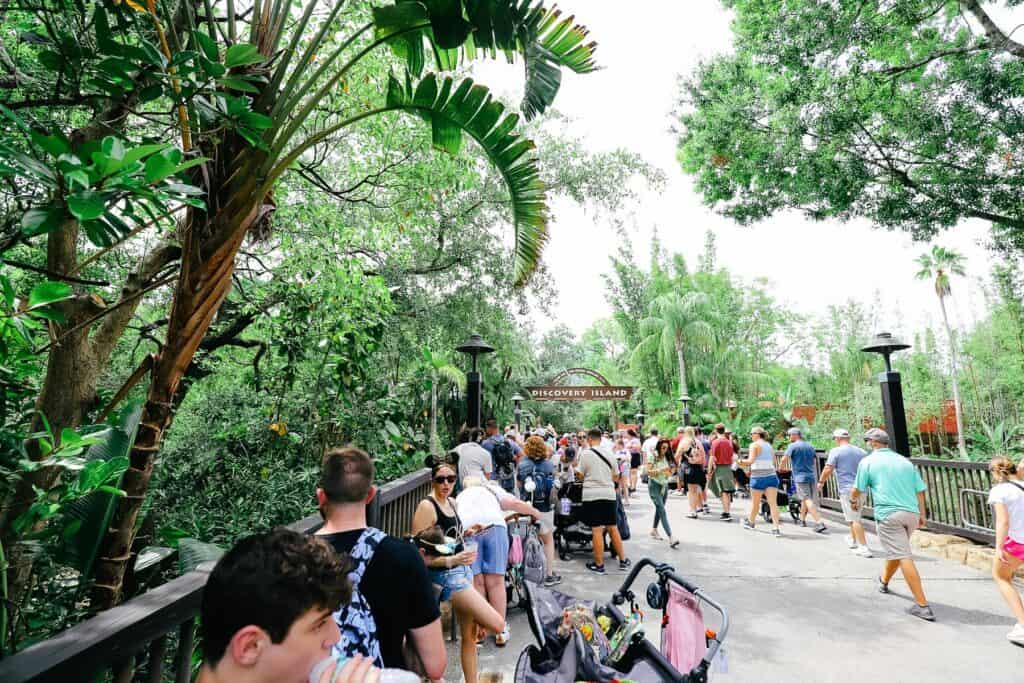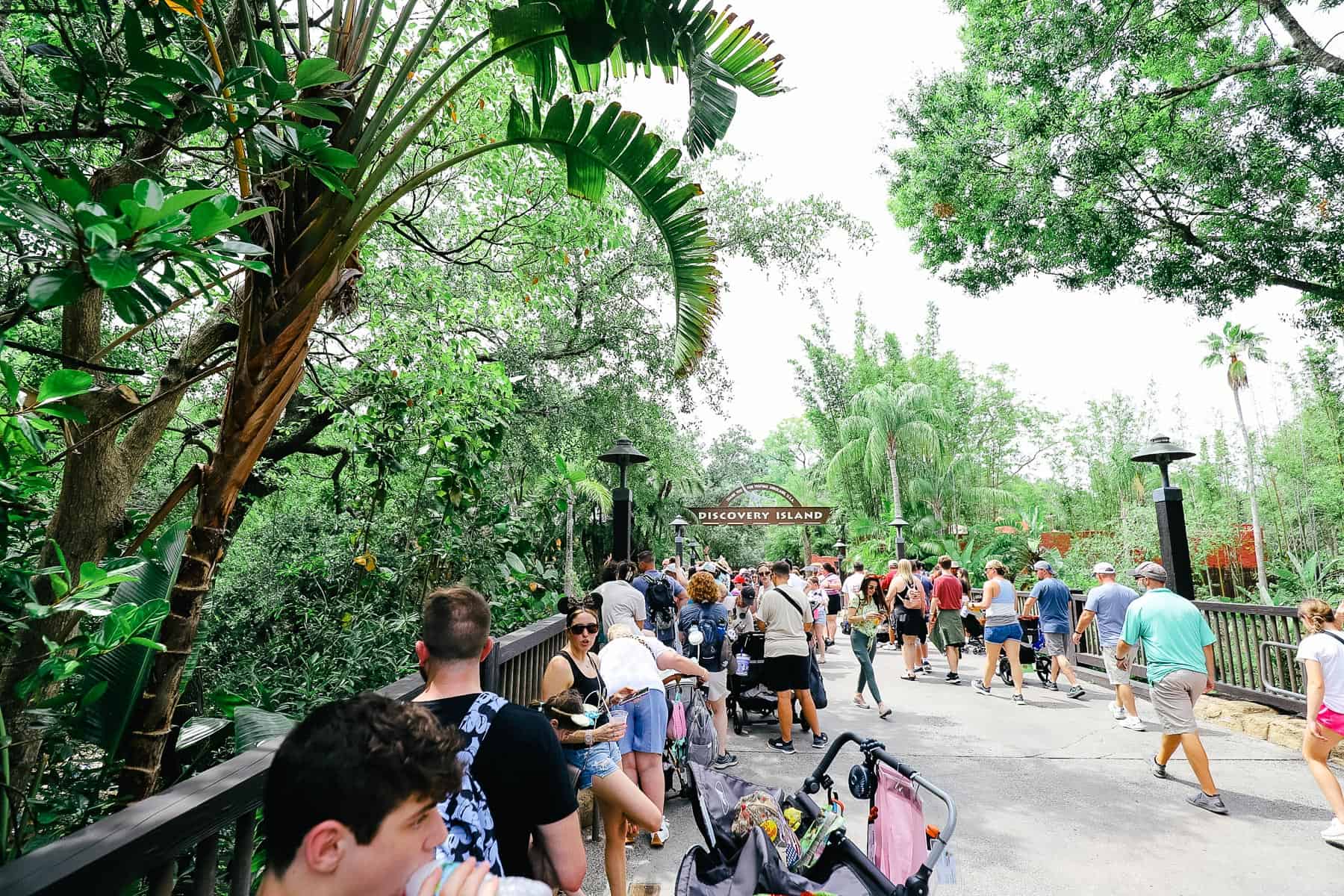 Cast members were quoting an hour and a half wait. Yes, 1.5 hours! They said it had been three hours earlier in the day.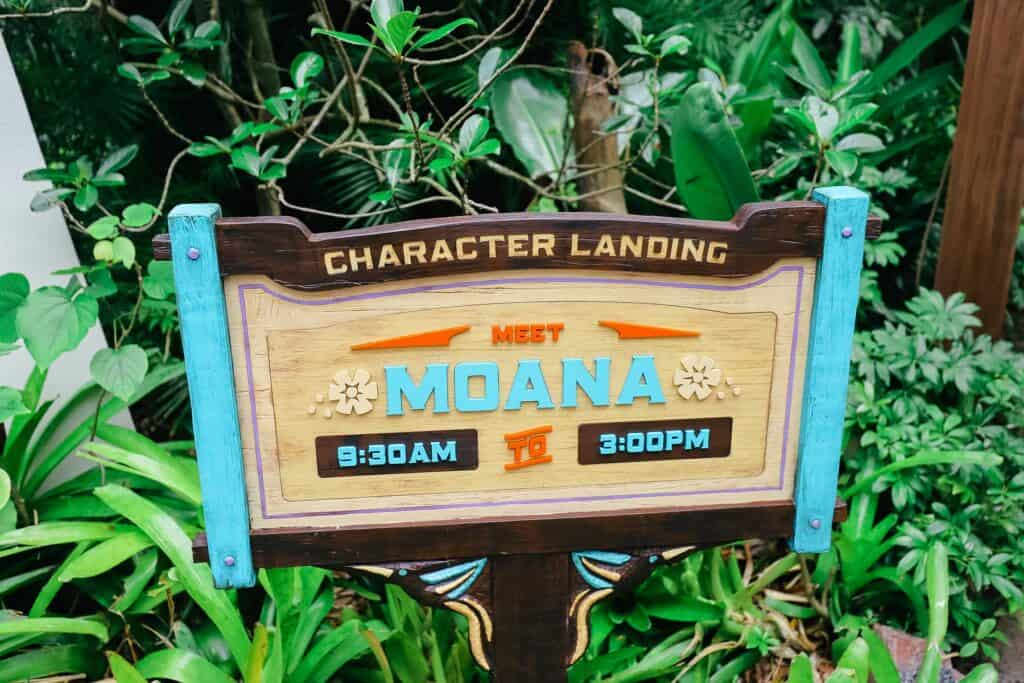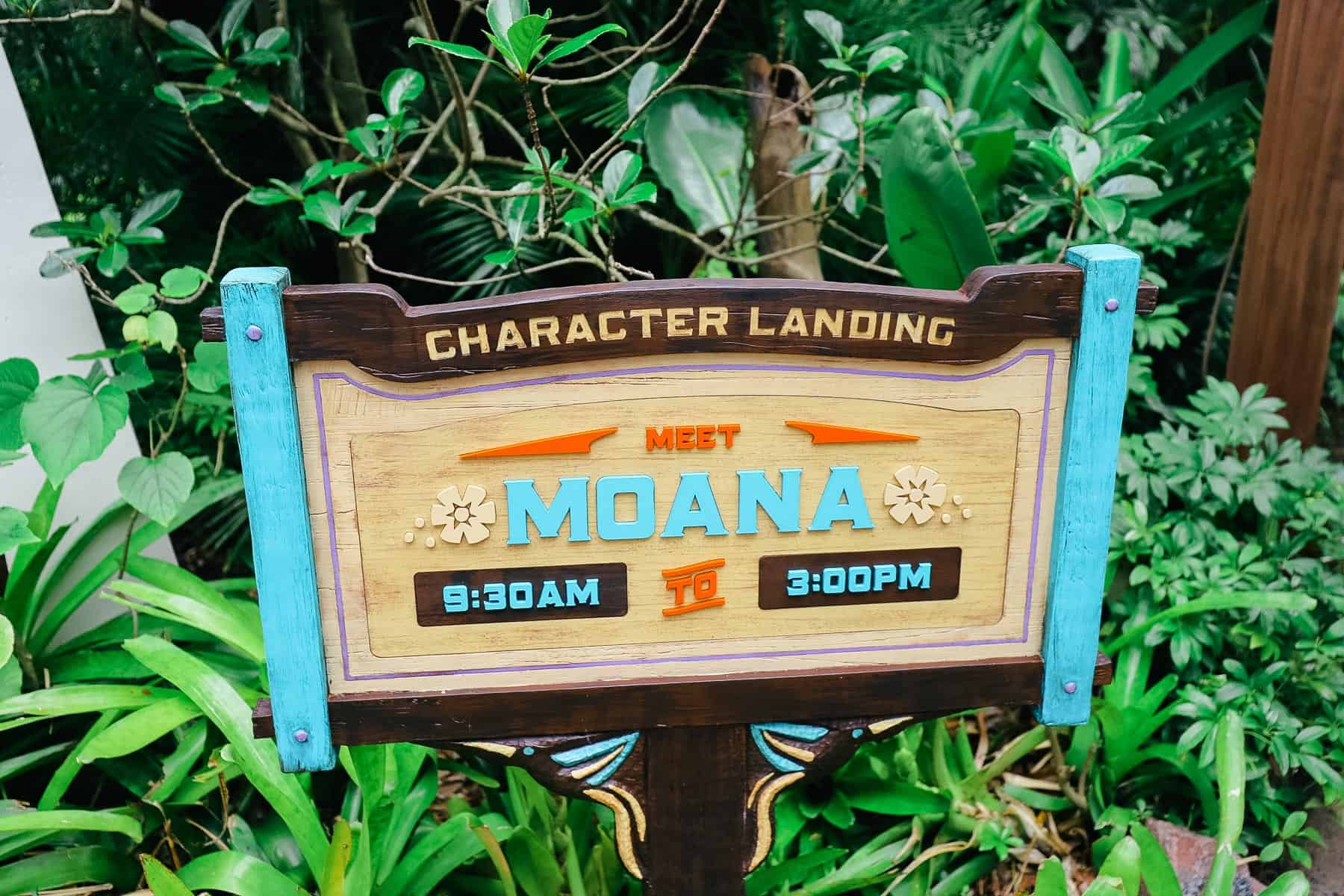 We waited and waited. Eventually, we made it into the formal queue area. Cast members constantly came through, encouraging guests to stay and letting us know when Moana took a small break. These times were noticeable because the line stopped moving.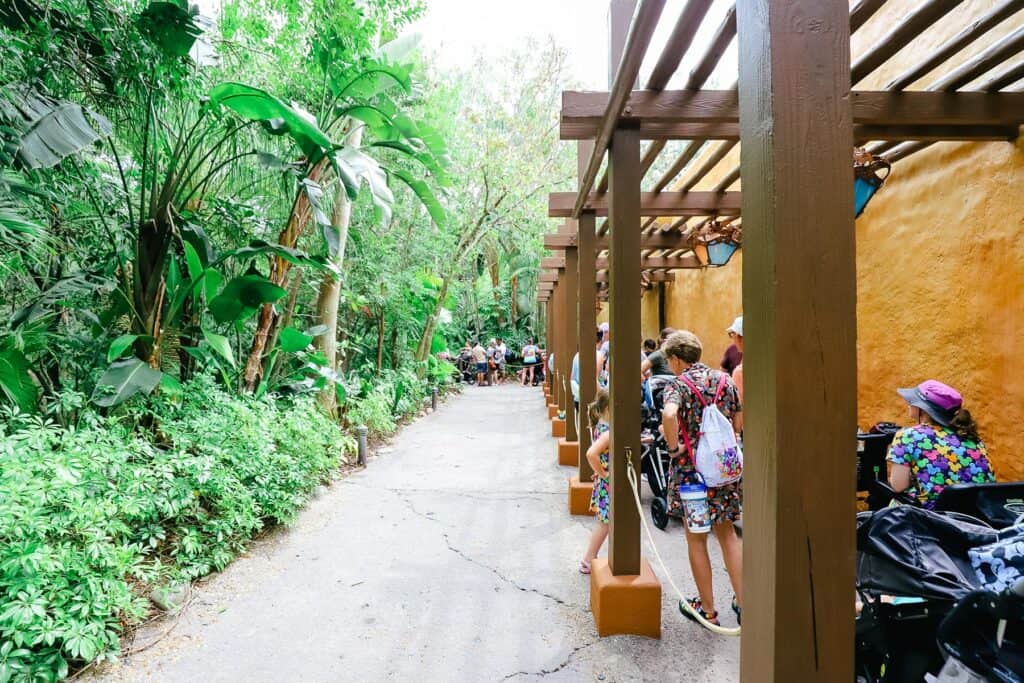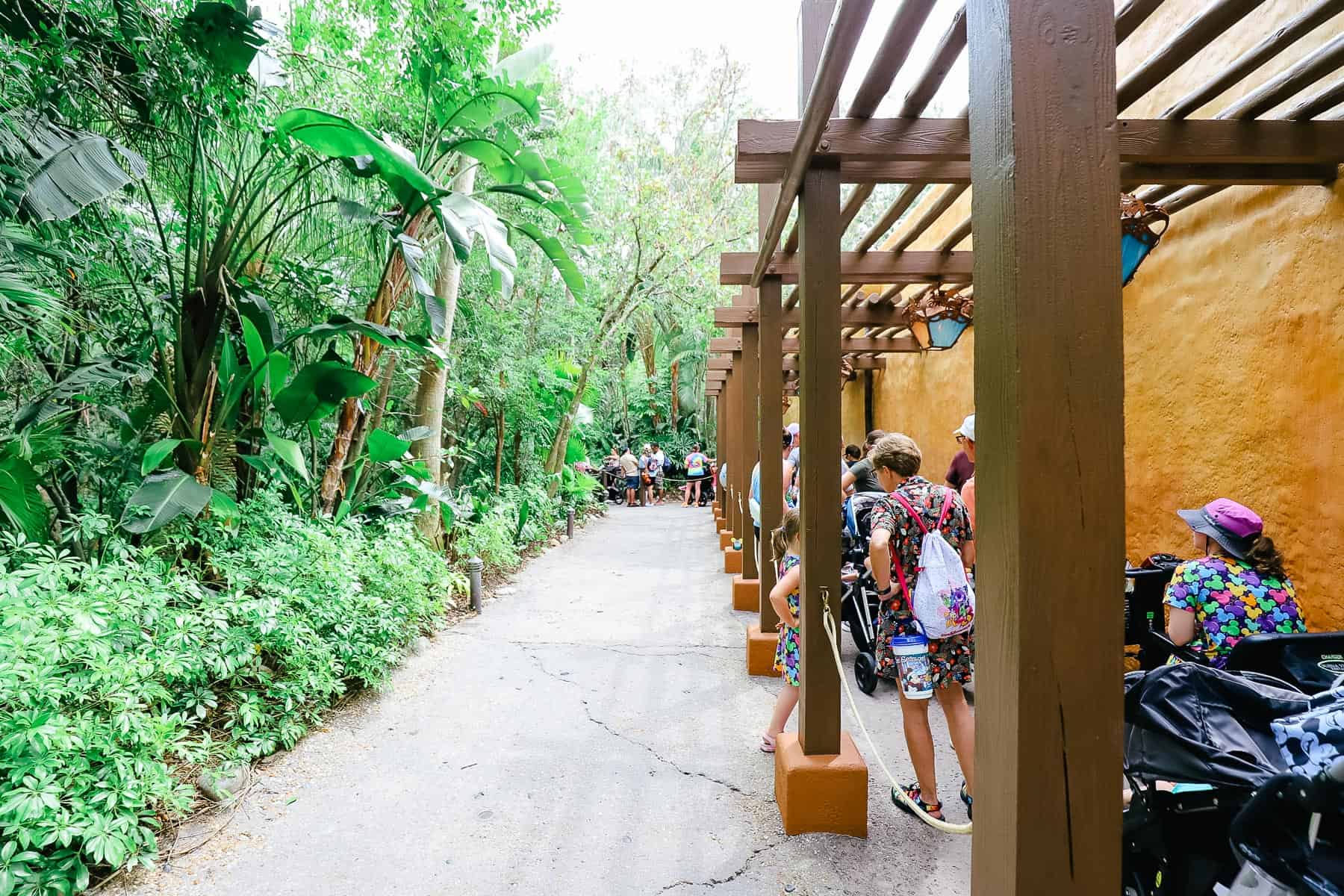 On a positive note, there's a good deal of shade. However, it would probably help if Disney added a few more fans to the queue.
Throughout our wait, guests would leave the line to use the restroom or get a snack for their group. So if you need to leave briefly, let the cast member know you'll be rejoining your party momentarily.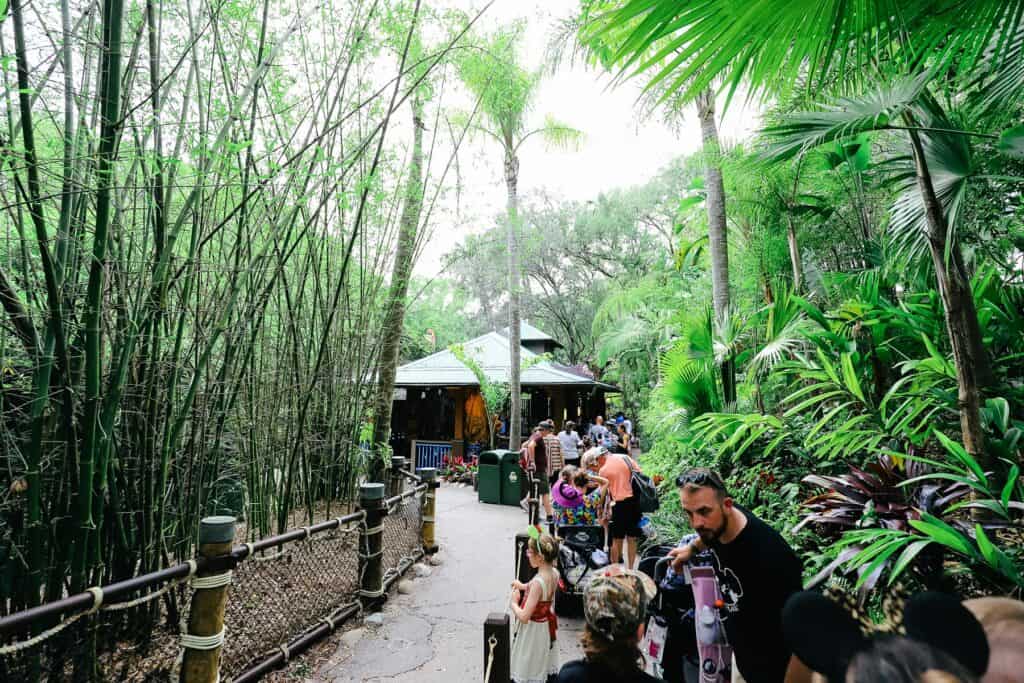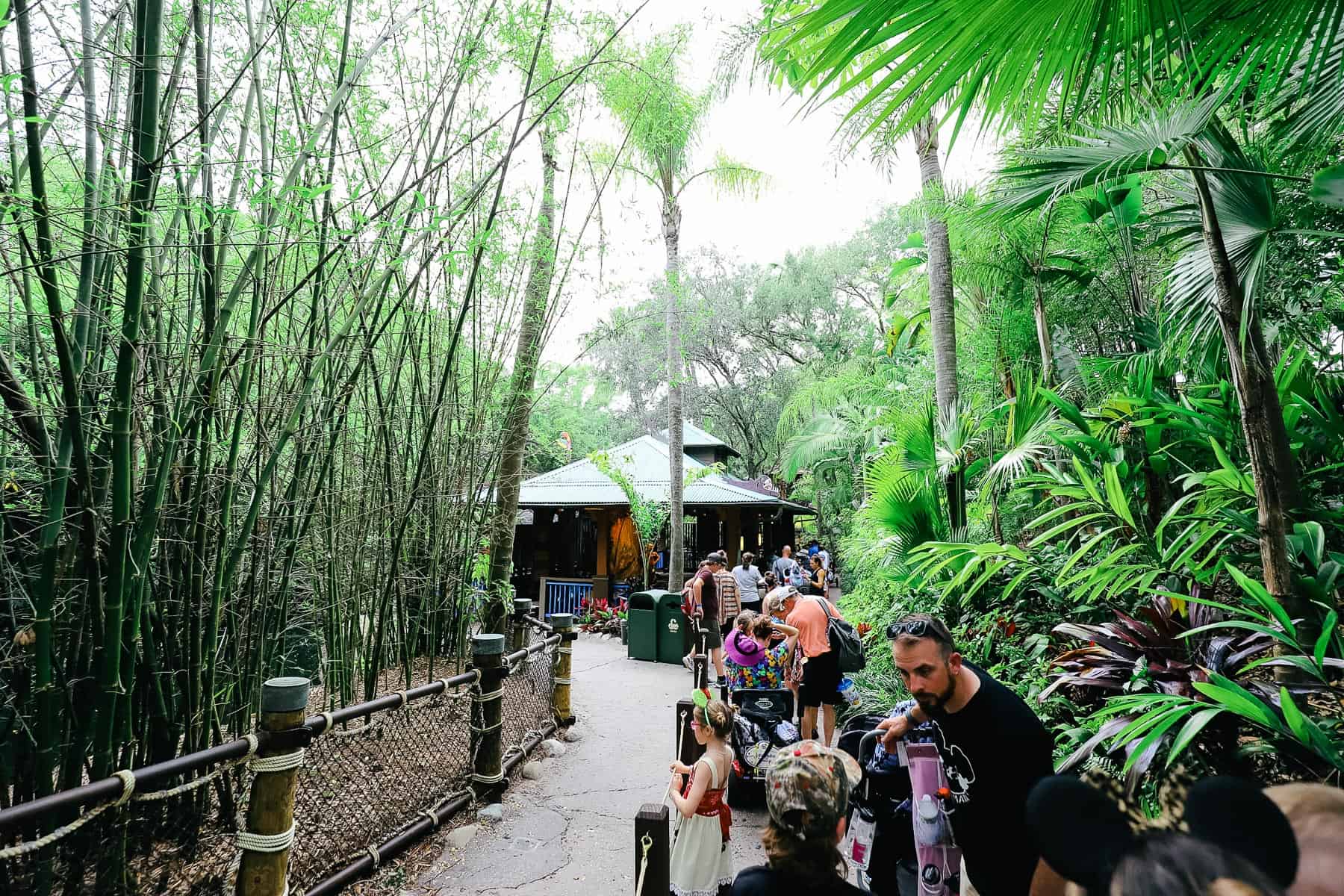 Finally, we got close enough to see the meet-and-greet area.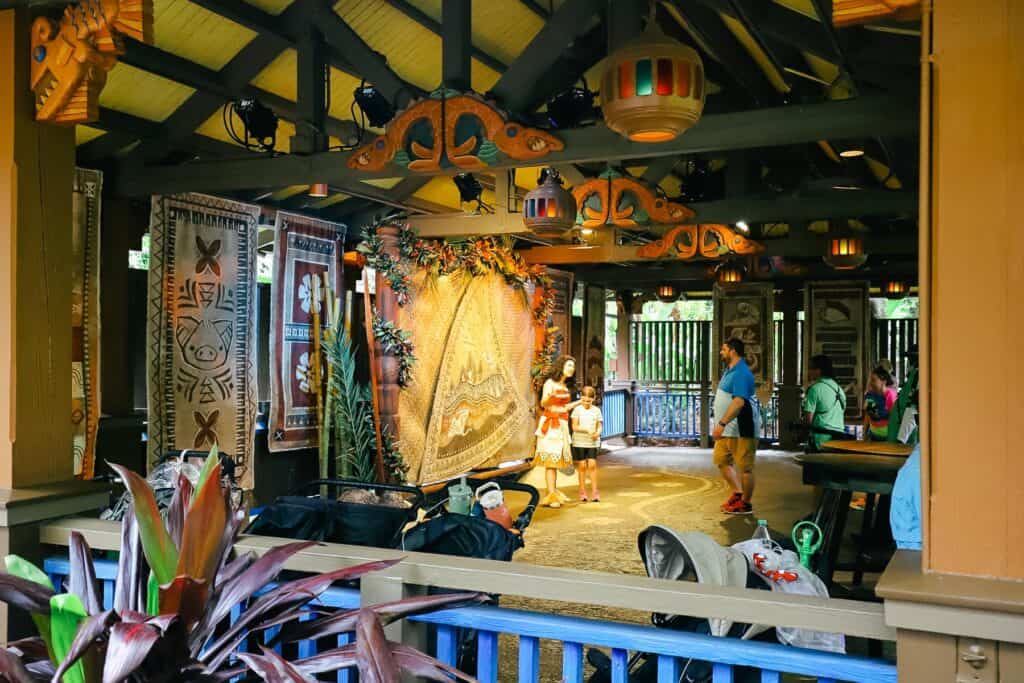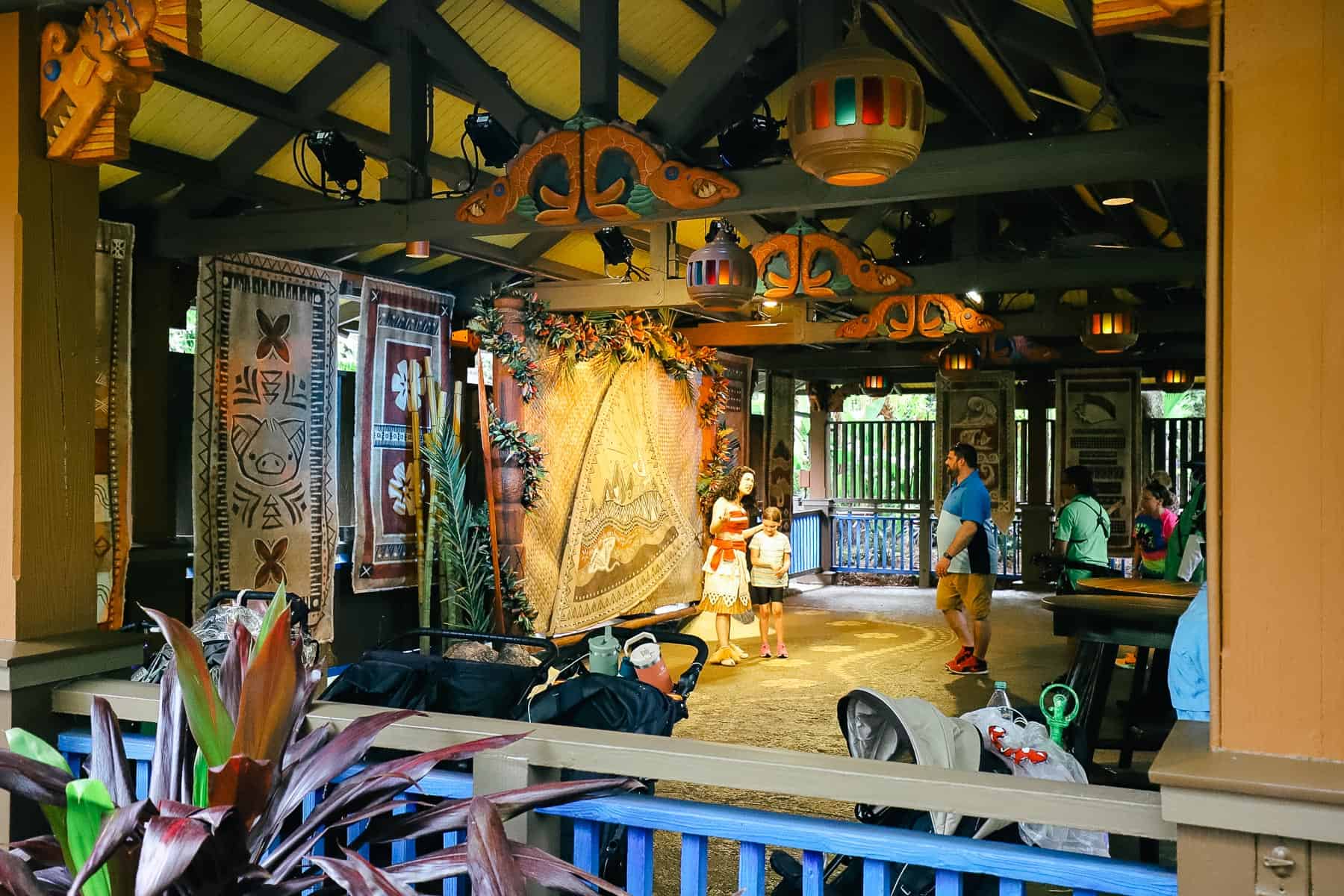 Disney did an outstanding job with this location. It felt like the perfect place to meet Moana.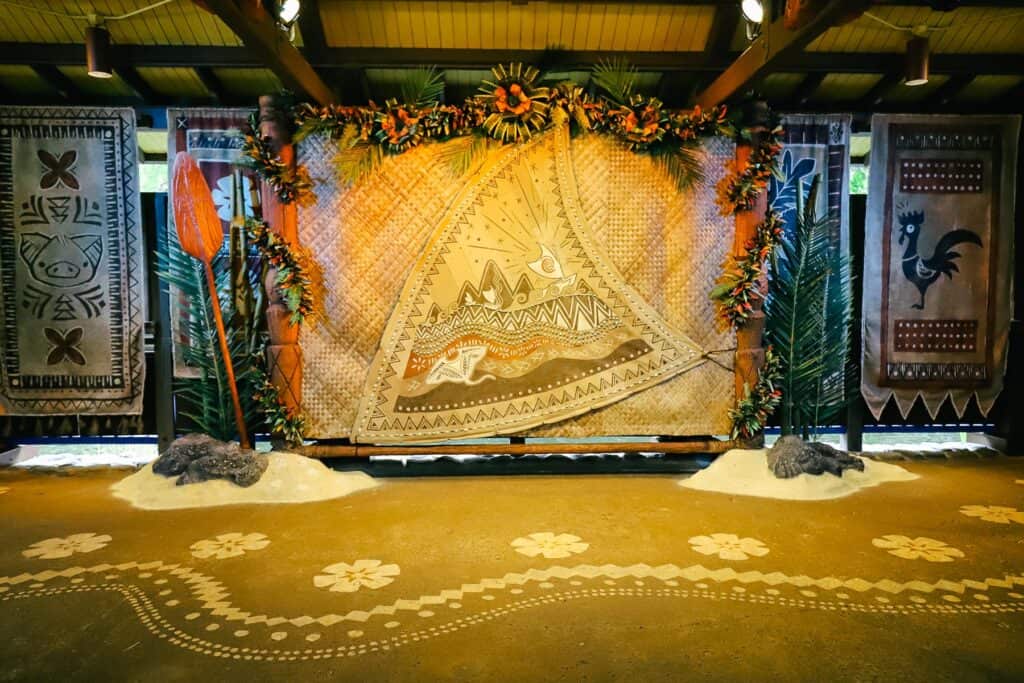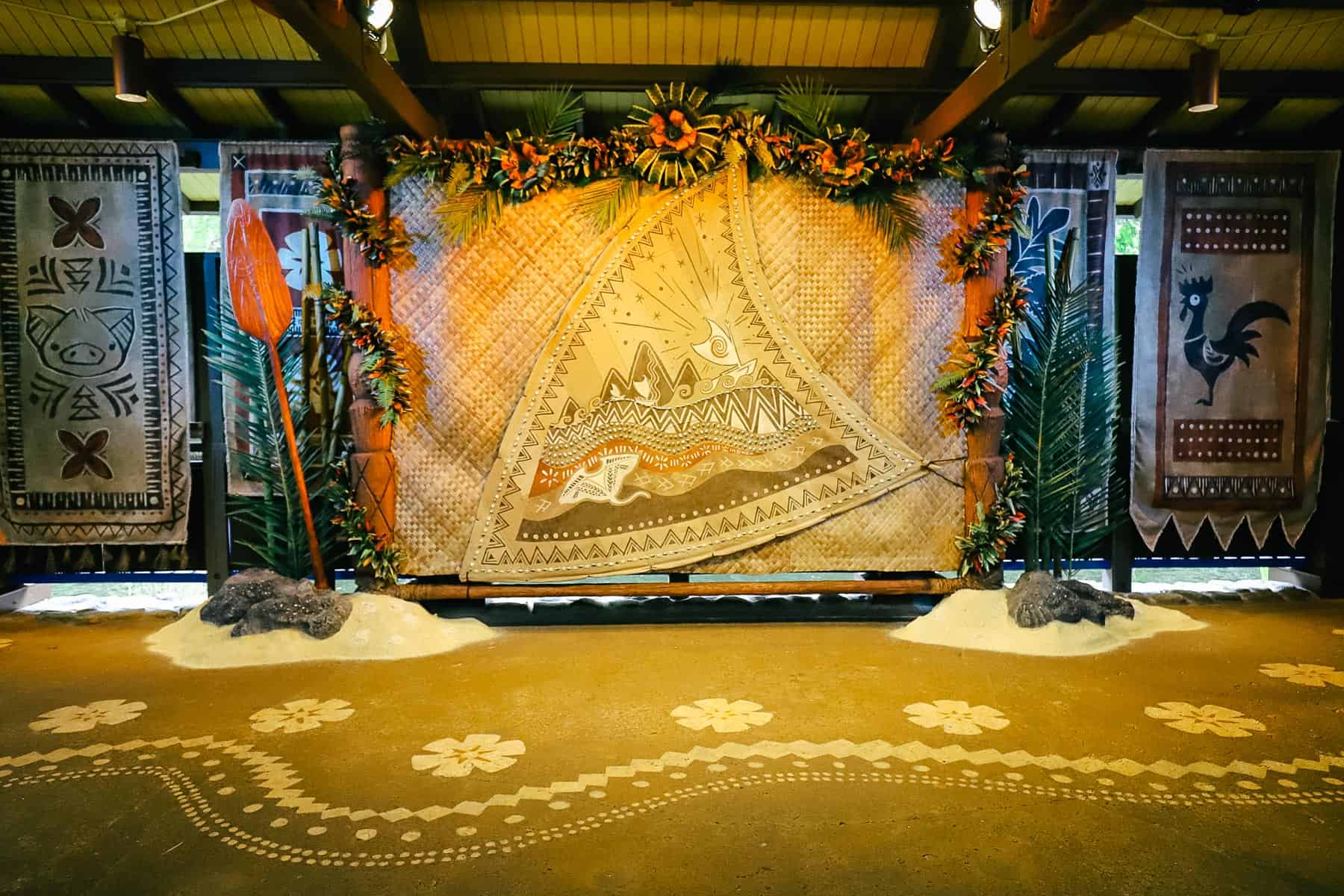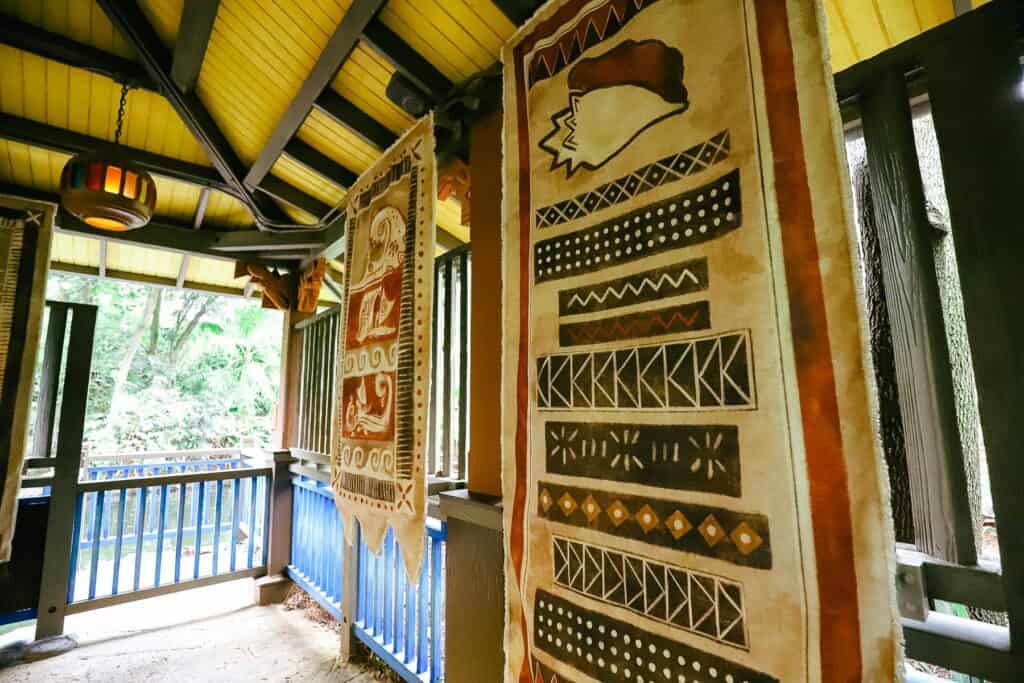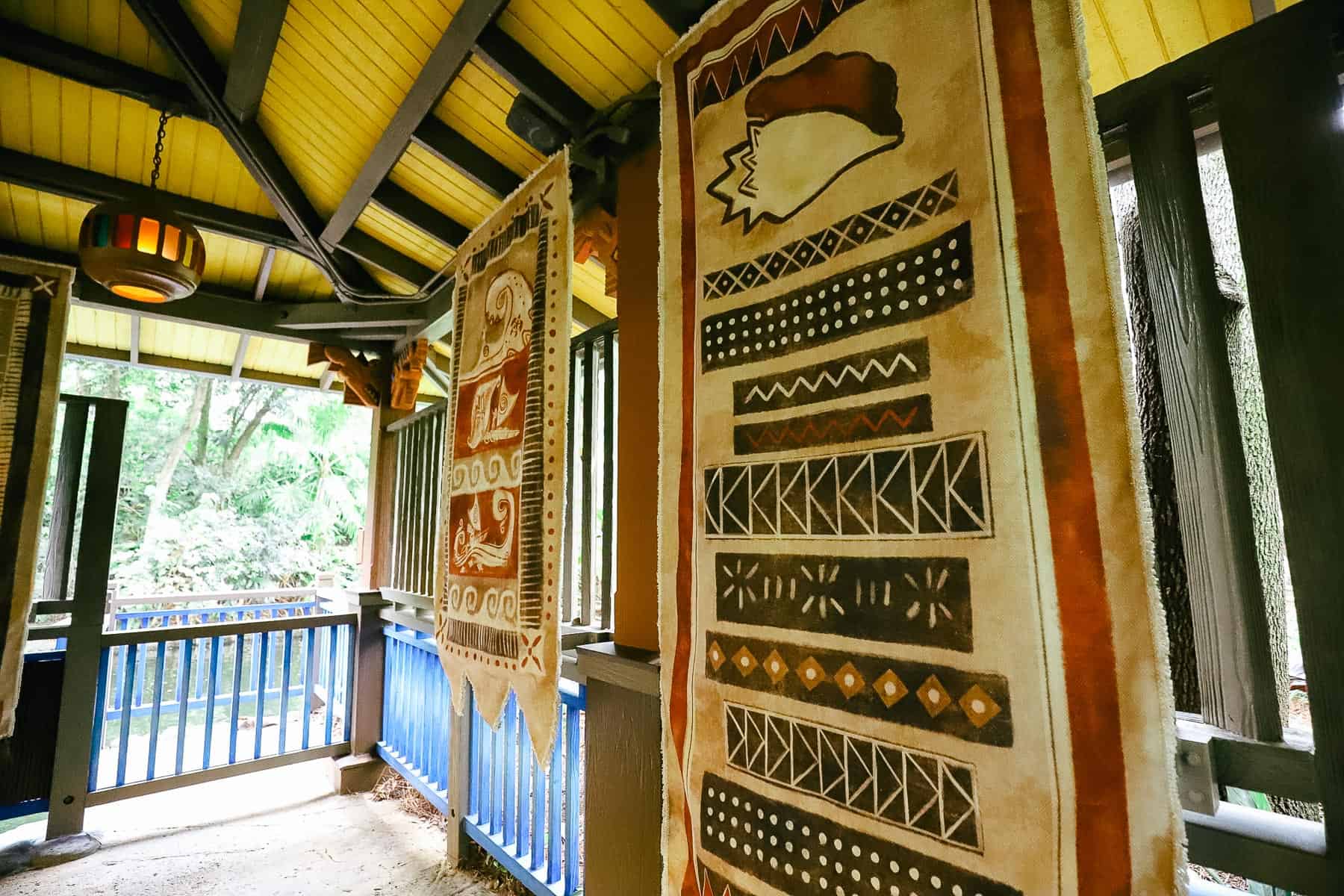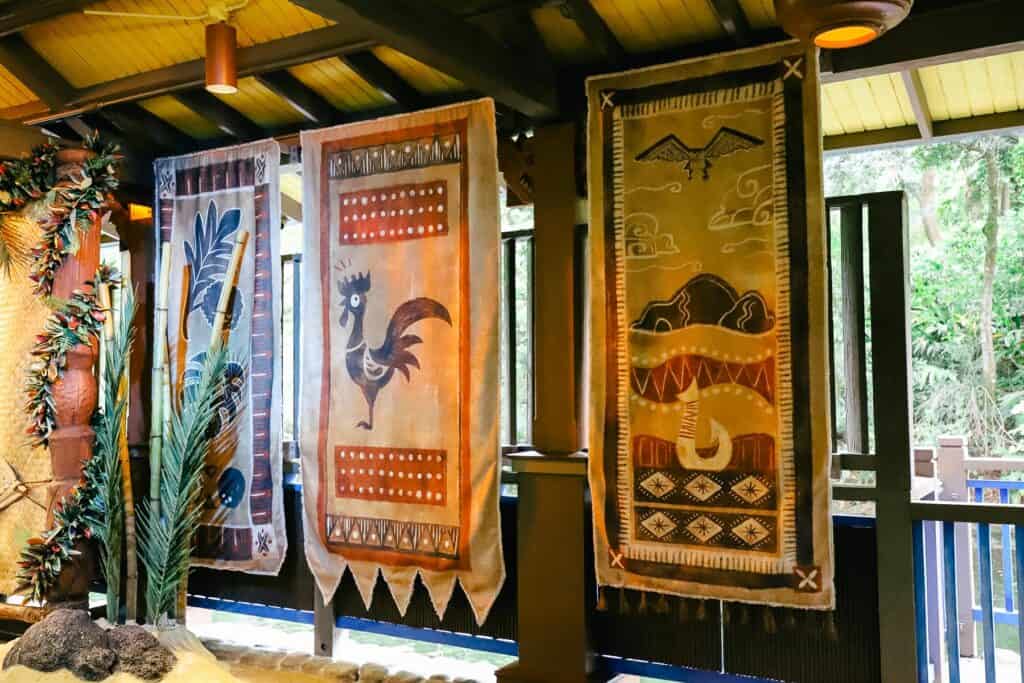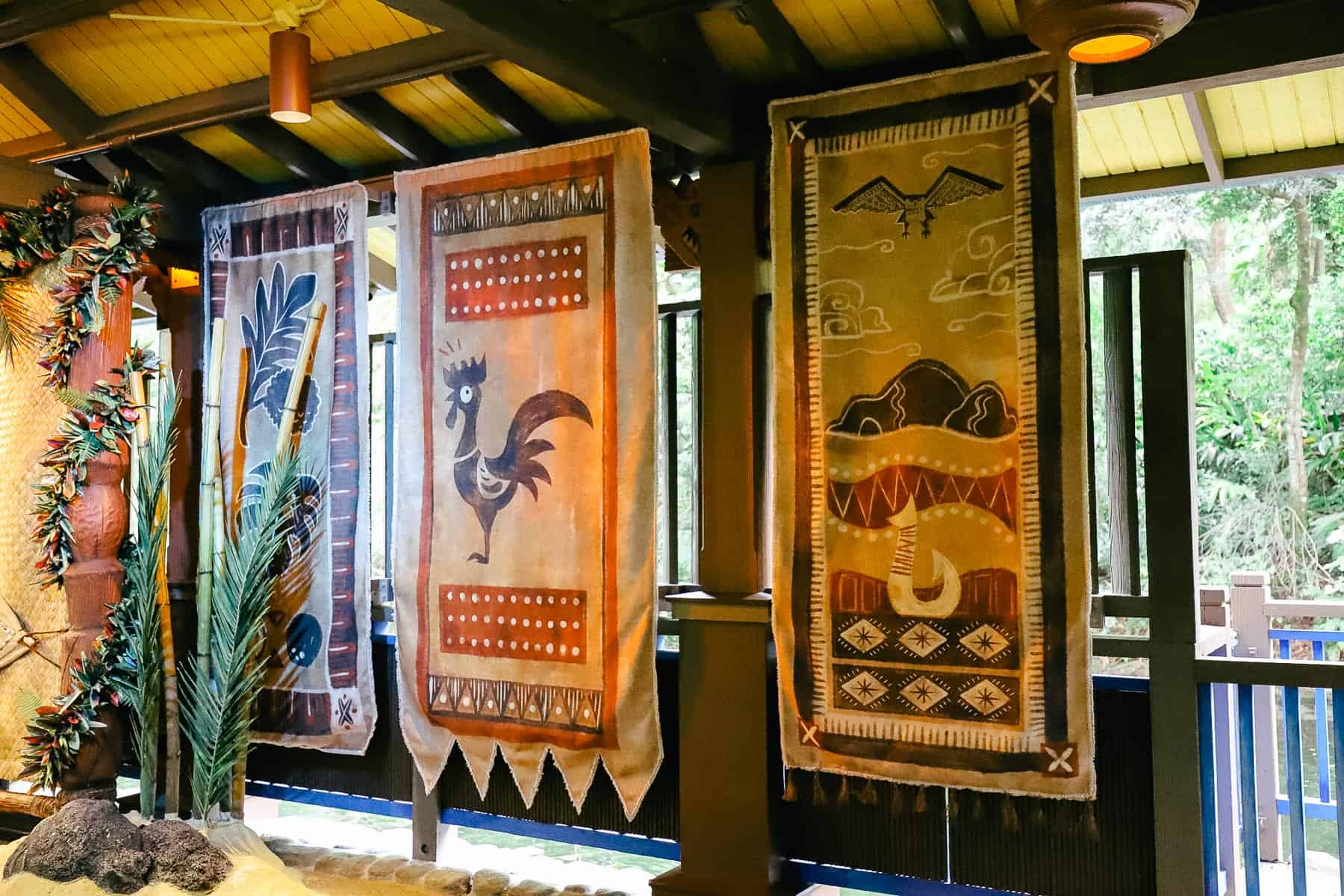 While we were waiting, I noticed Moana was signing autographs.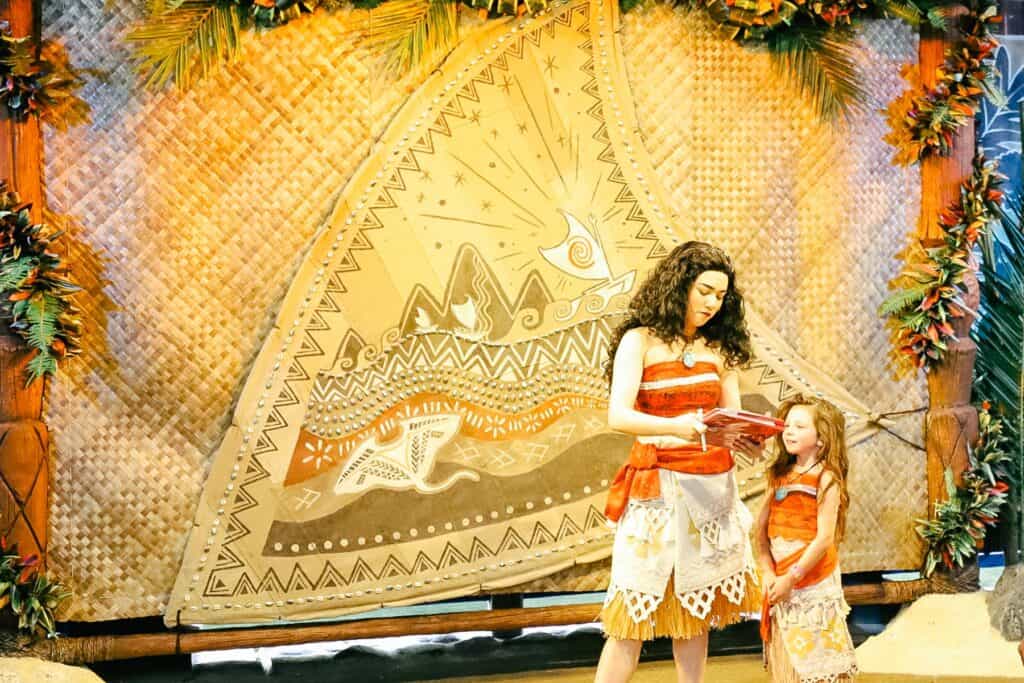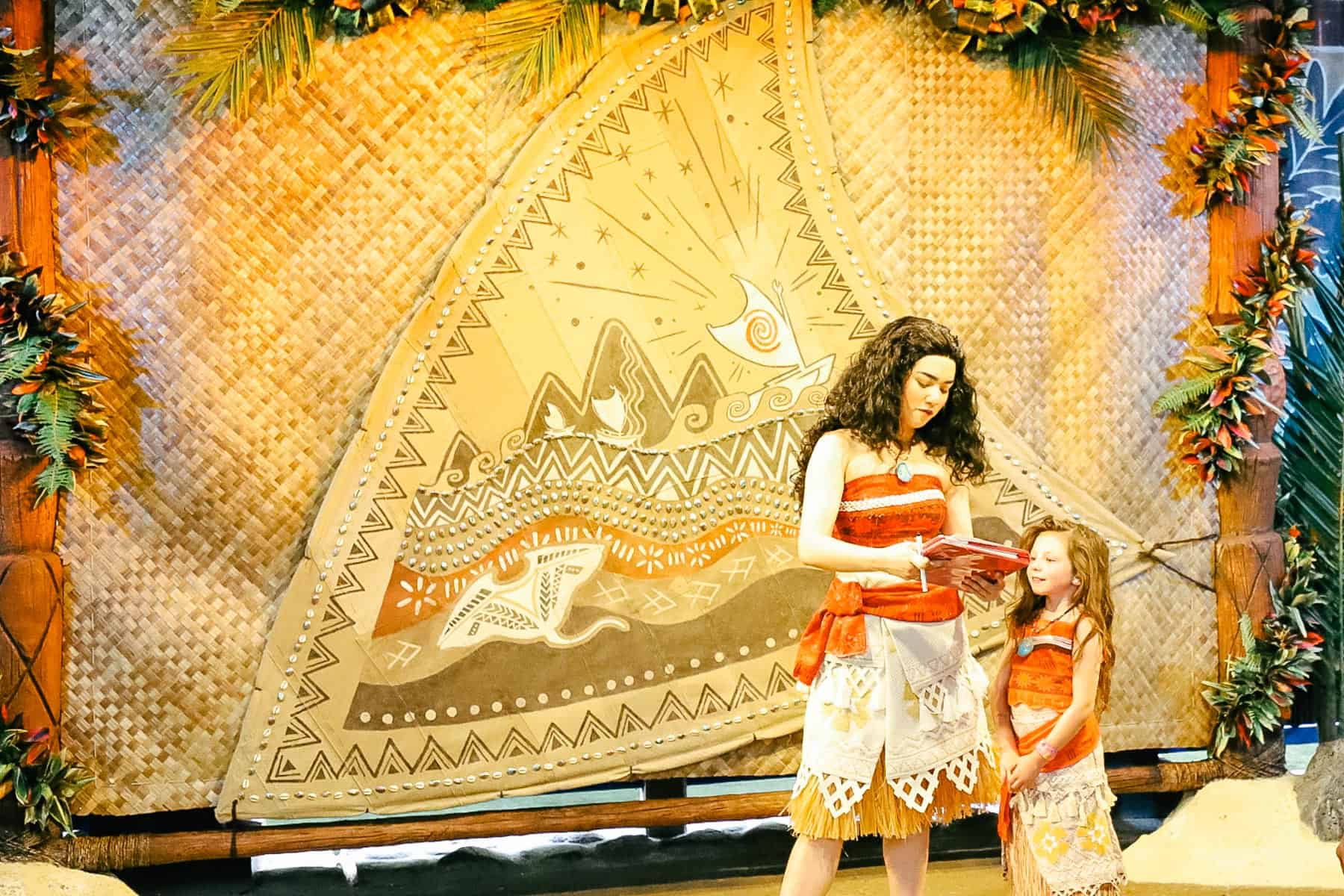 Additionally, a PhotoPass photographer was available at this location.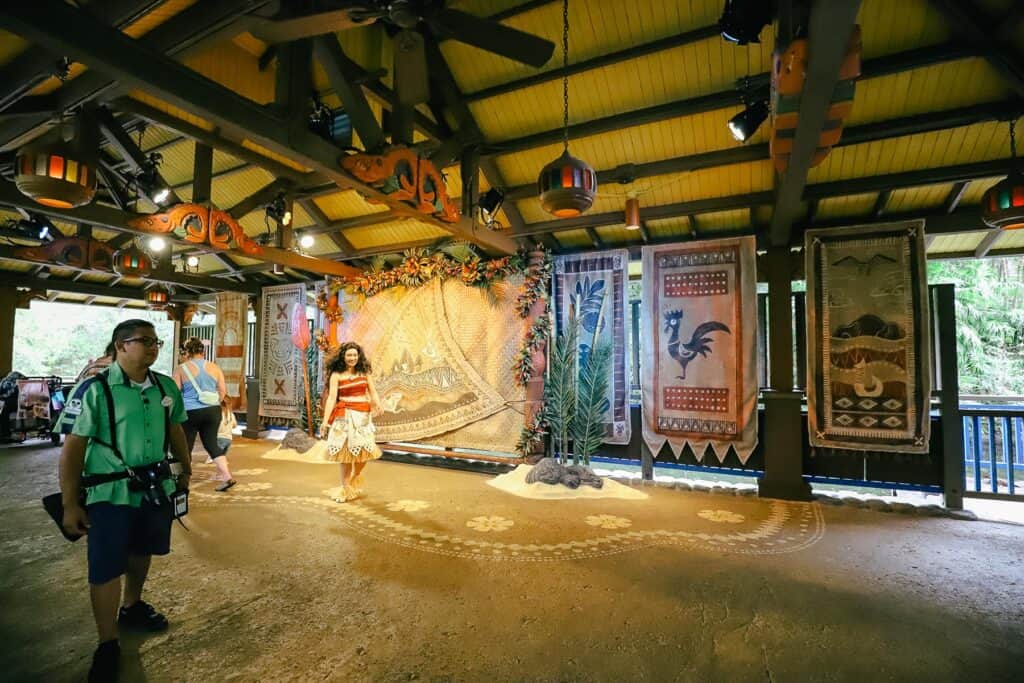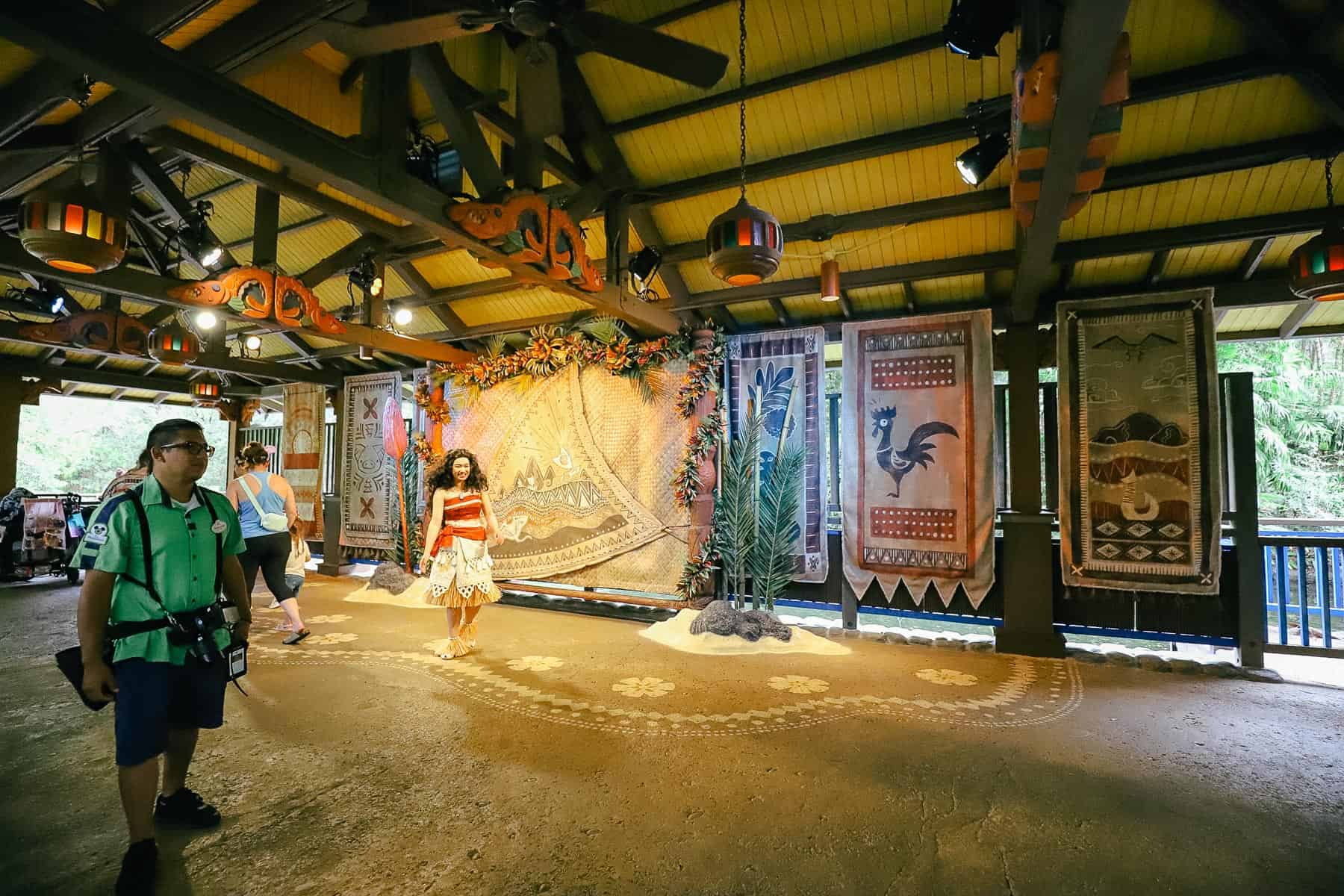 It was 4:29 p.m. when I met Moana. So I waited for 1 hour and 35 minutes!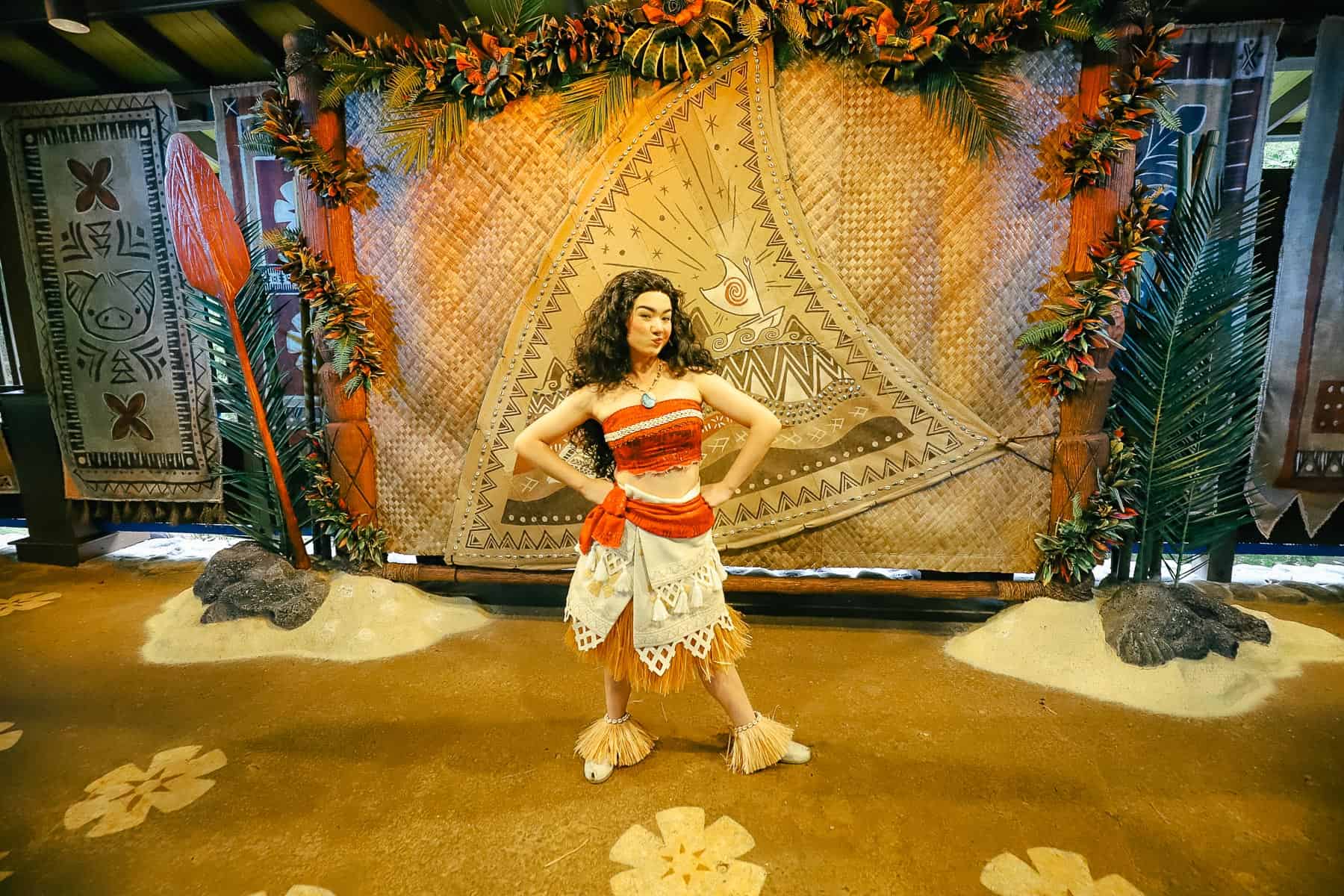 But she was worth it. Let me tell you, these children (the ones who wanted to meet Moana) were so patient and well-behaved in line. Naturally, a few big brothers were whining, and a toddler or two might have had a mini-meltdown. But that's part of it.
She had an entire fanbase of mini-Moanas dressed in her outfit. It was a reminder of how important it is to strive to be a good example to our little ones. They look up to all of us.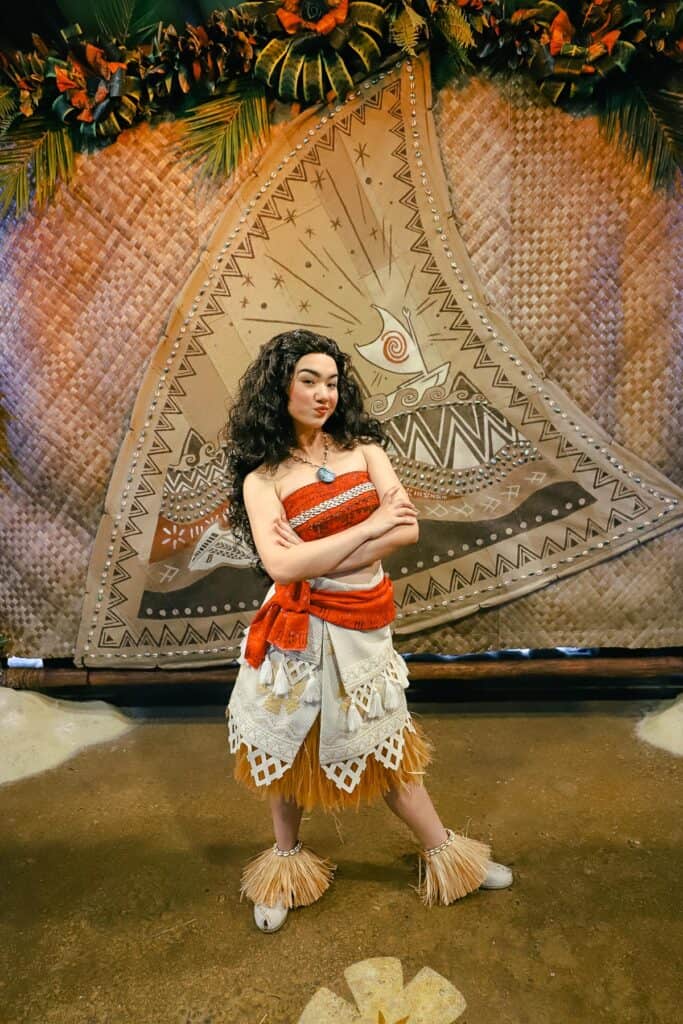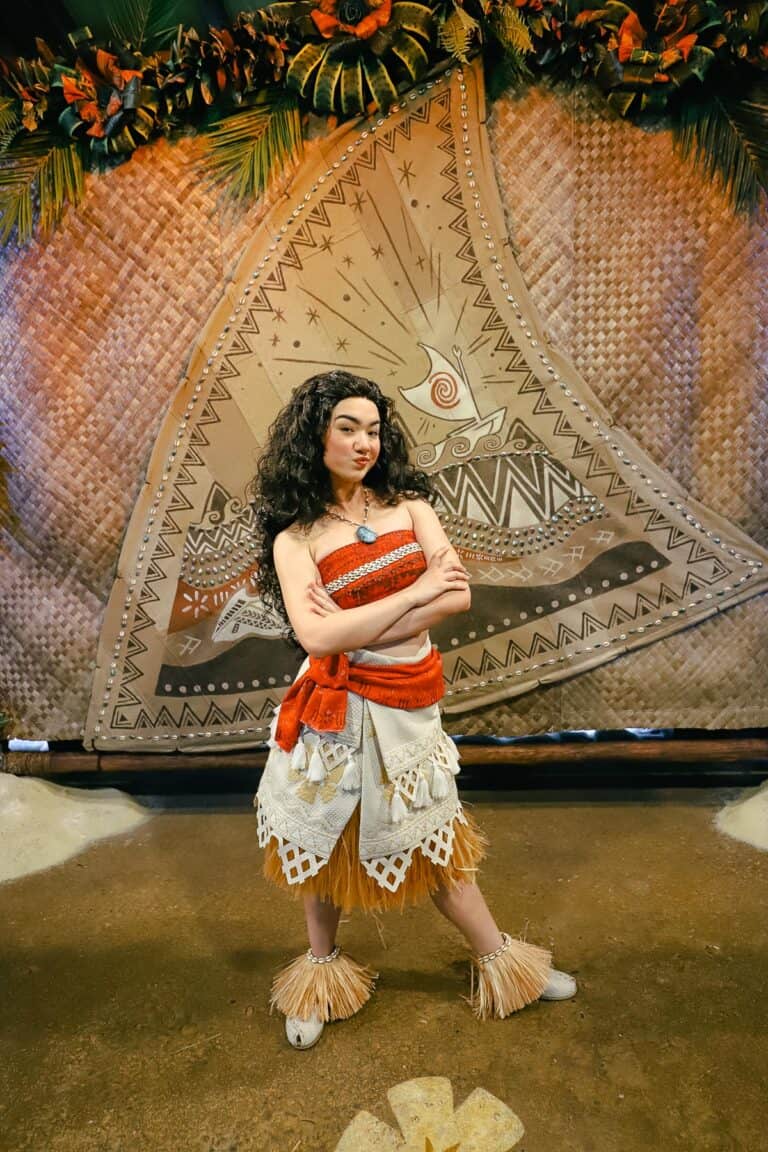 Since Moana is a talking character, you might want to think of something to ask her. In our conversation, Moana mentioned that Maui was around somewhere. She said he was doing a little shapeshifting and thought he had turned into a lizard.
Moana also talked about Hei Hei and asked me if I was wayfaring. Then, she showed me the perfect pose to find the right direction.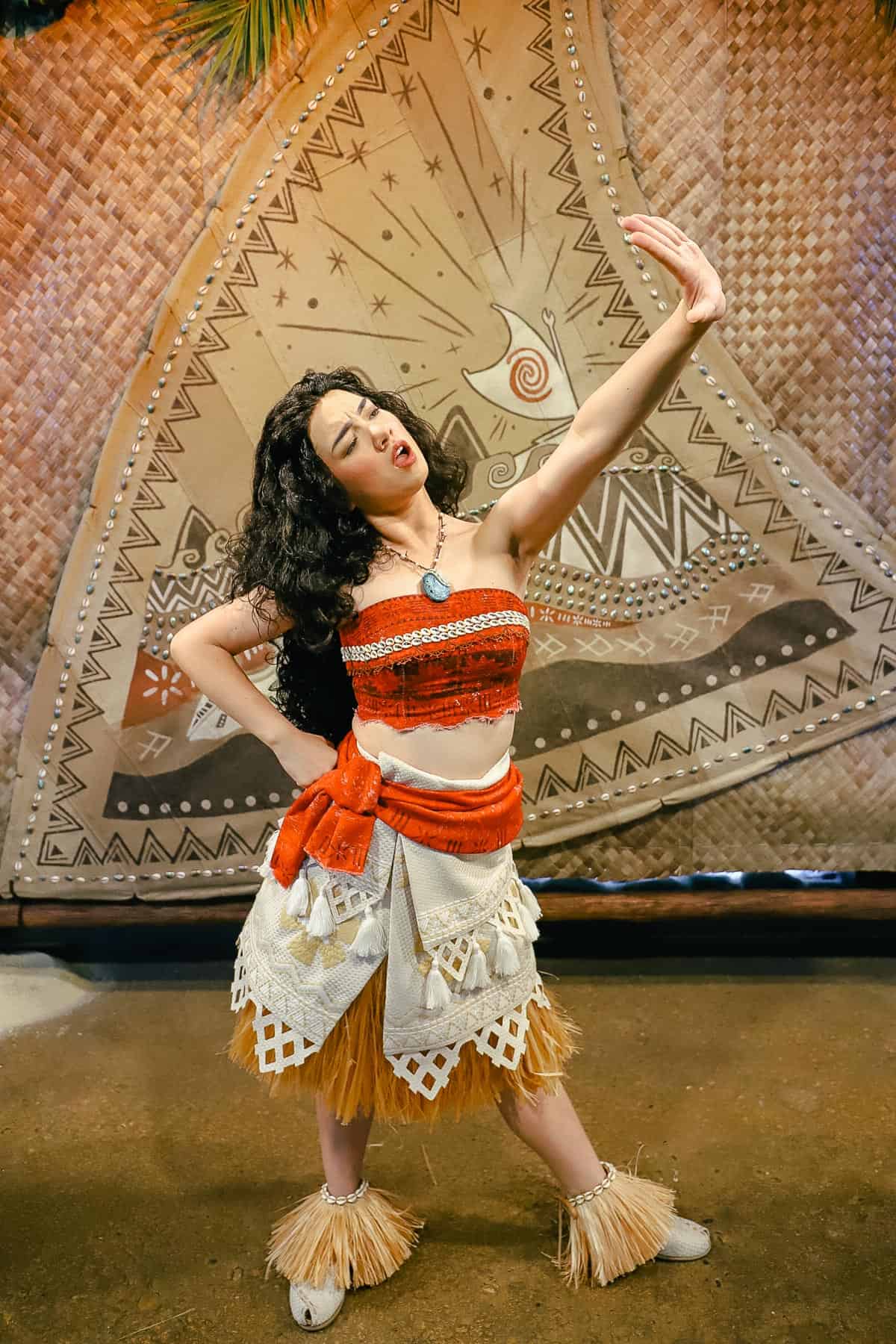 Overall, if you are willing to wait, Moana is an excellent character meet-and-greet. It's about time we got the opportunity to meet her regularly!
For more characters at Disney's Animal Kingdom, you might enjoy the following:
Or you might like to browse our entire list of Disney World characters.
In the Comments
Are you looking forward to meeting Moana? Will you stand in line for this meet-and-greet?