Meet Mirabel from 'Encanto' at Disney's Magic Kingdom
Mirabel from Disney's animated film Encanto has a character meet-and-greet at Magic Kingdom. Mirabel meets daily at Fairytale Gardens in Magic Kingdom's Fantasyland.
Below, we'll walk through this new character meet-and-greet and discuss the specifics of meeting Mirabel. Fair warning, like the former characters who've met at this location, Mirabel will likely have a long line. Unfortunately, most of that line is in the direct sun.
So, if meeting Mirabel is important to you or someone in your group, we cannot stress enough the need to get it out of the way as early as possible. We joined the line for this character meet near lunchtime, and the sun was practically beating down on us.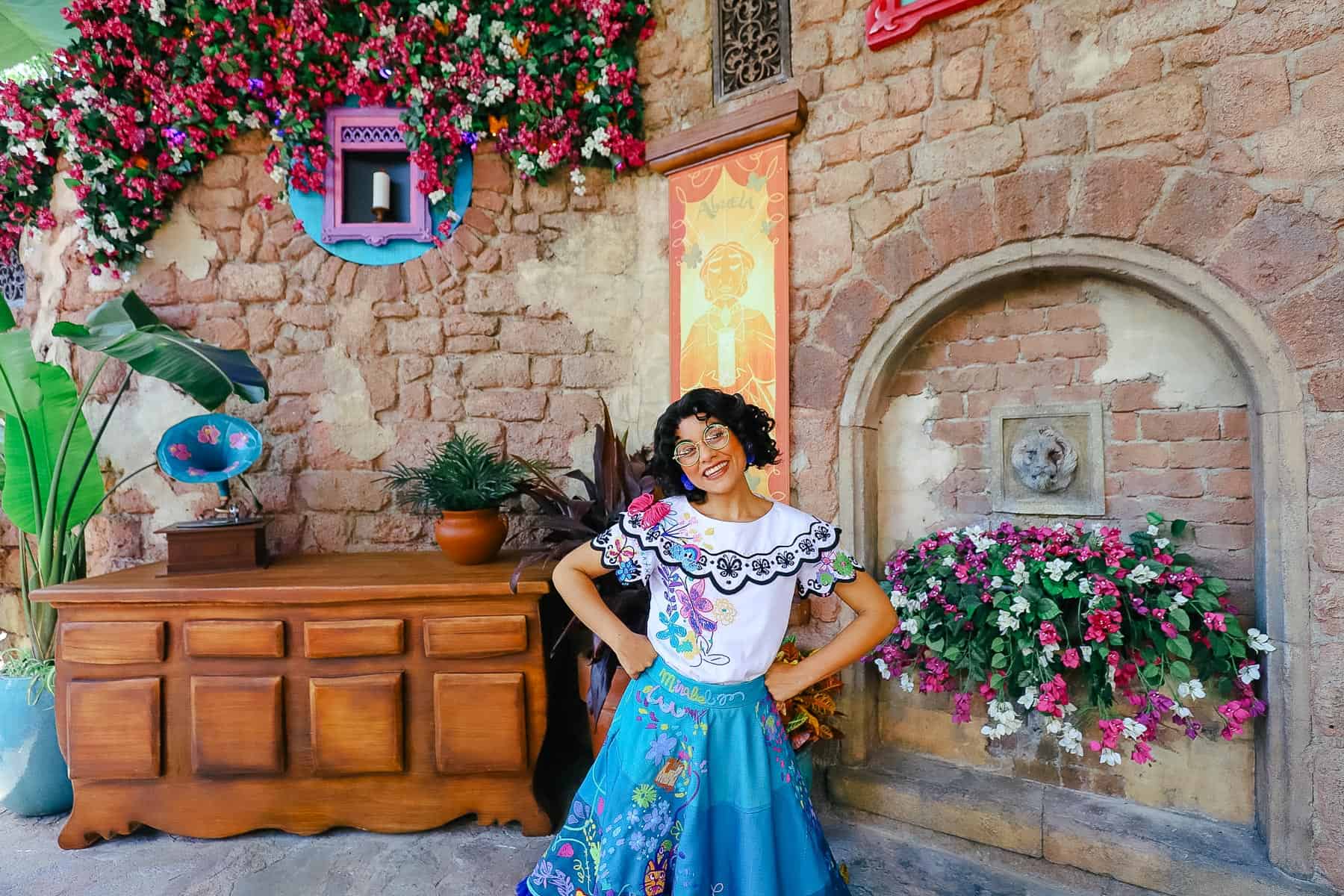 Mirabel meets at Fairytale Gardens, where Merida from Brave formerly met. Merida's meet-and-greet was relocated to the gazebo in Liberty Square. Instead of a Scottish castle, the garden is now designed to look like an Encanto.
Related: Meet Merida at Magic Kingdom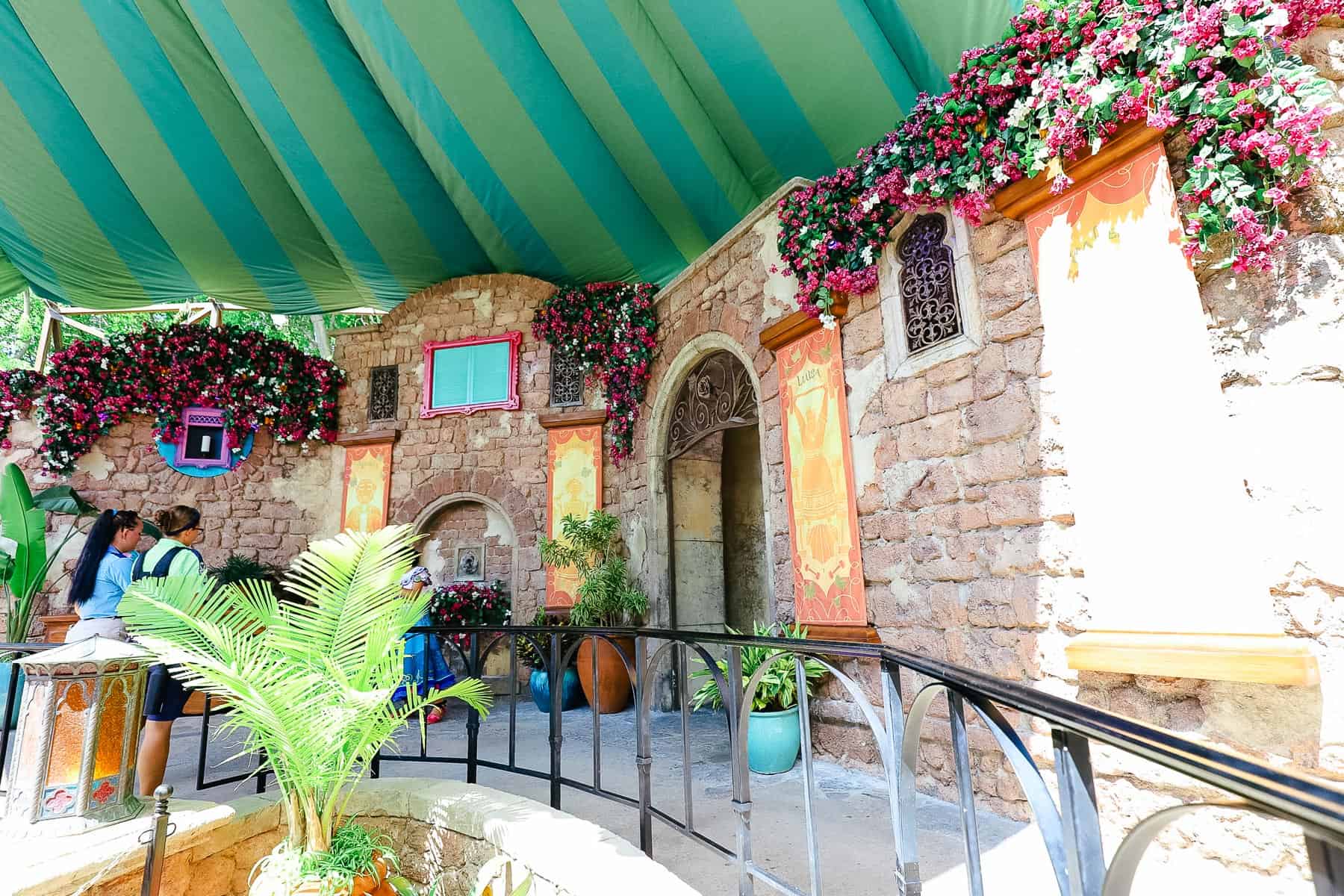 If you're walking from the hub in front of Cinderella Castle, you'll take the path to the right of the castle. This walkway runs between Fantasyland and Cosmic Ray's. Mirabel's meet-and-greet will be on the left after you cross the bridge. You'll see it on the corner where another path leads directly to the castle.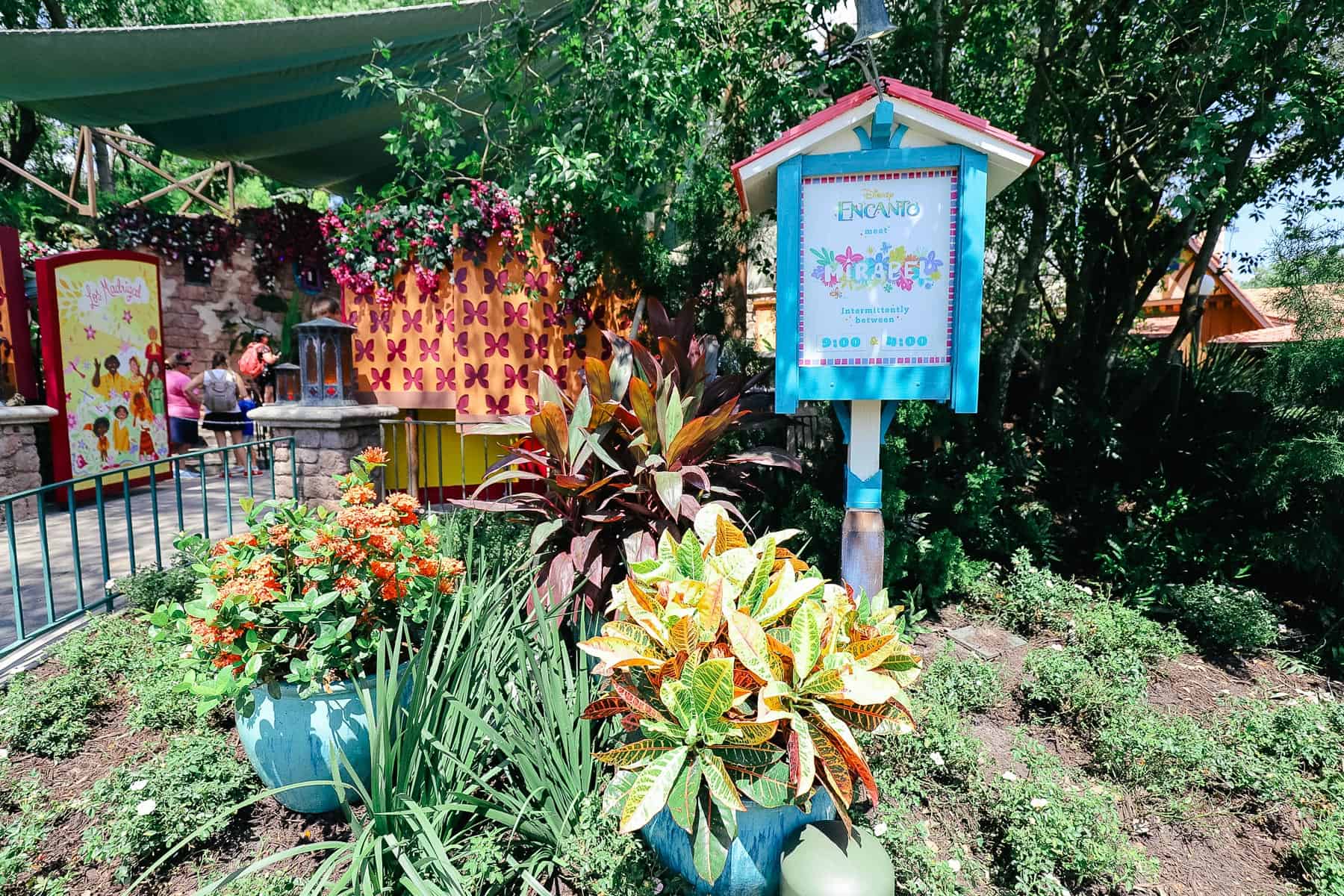 Depending on what time you arrive, a line might have already formed.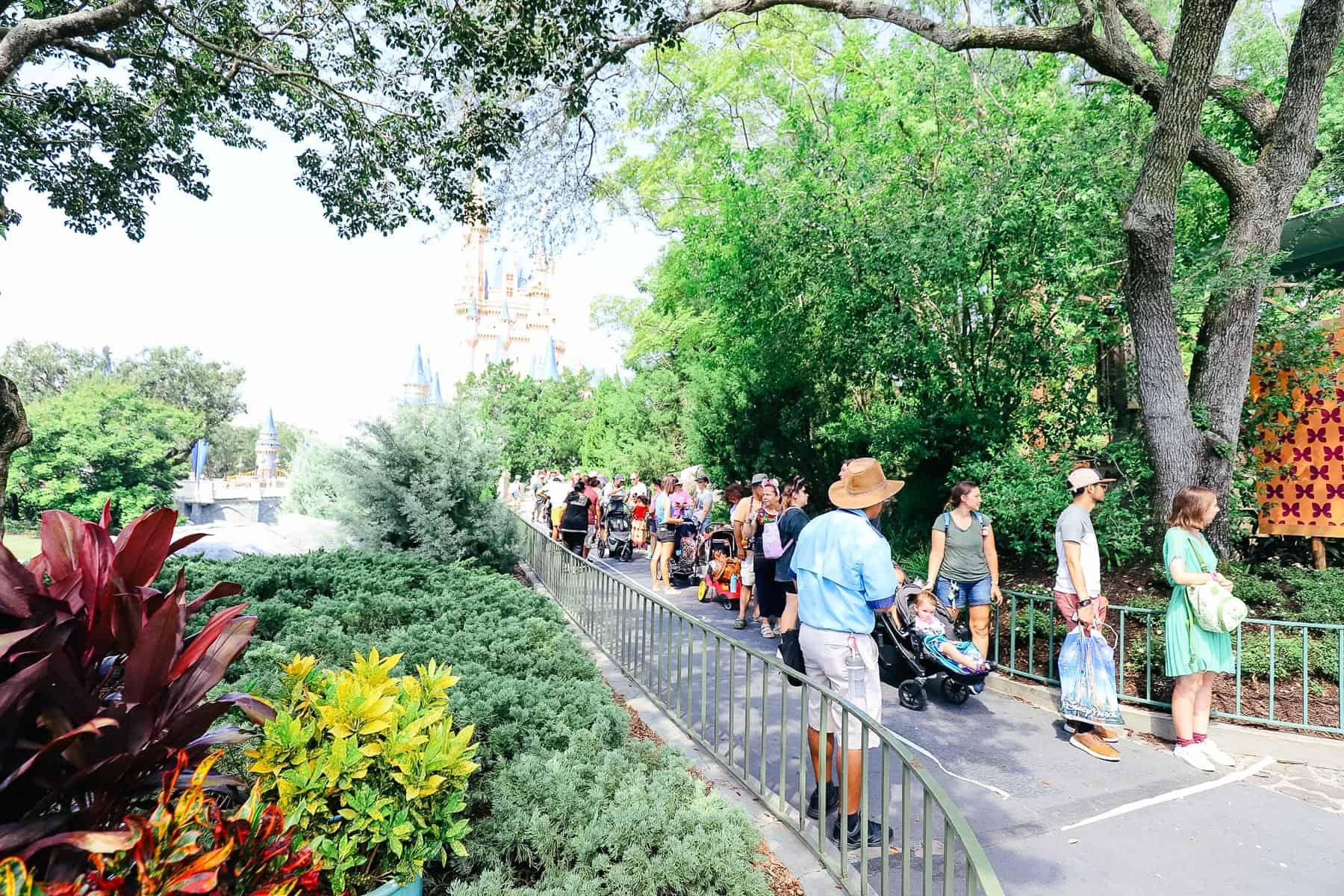 Mirabel met guests intermittently between 9:00 a.m. and 4:00 p.m. on the day of our visit. You might note how the times on the sign are interchangeable. So it's always important to check the My Disney Experience app for exact times on the day of your visit.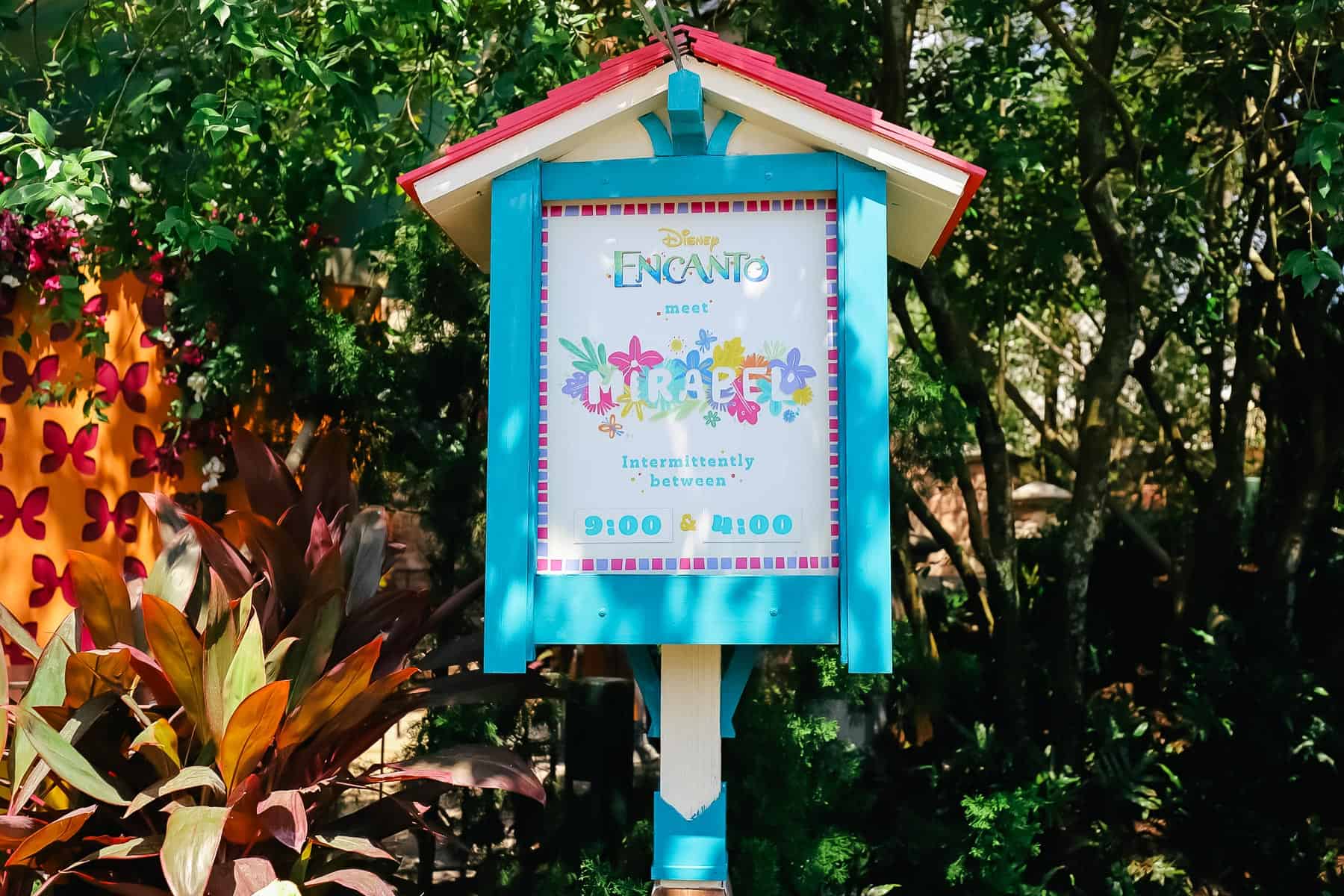 Outside the meet-and-greet, two panels serving as gates were painted to represent the family Madrigal.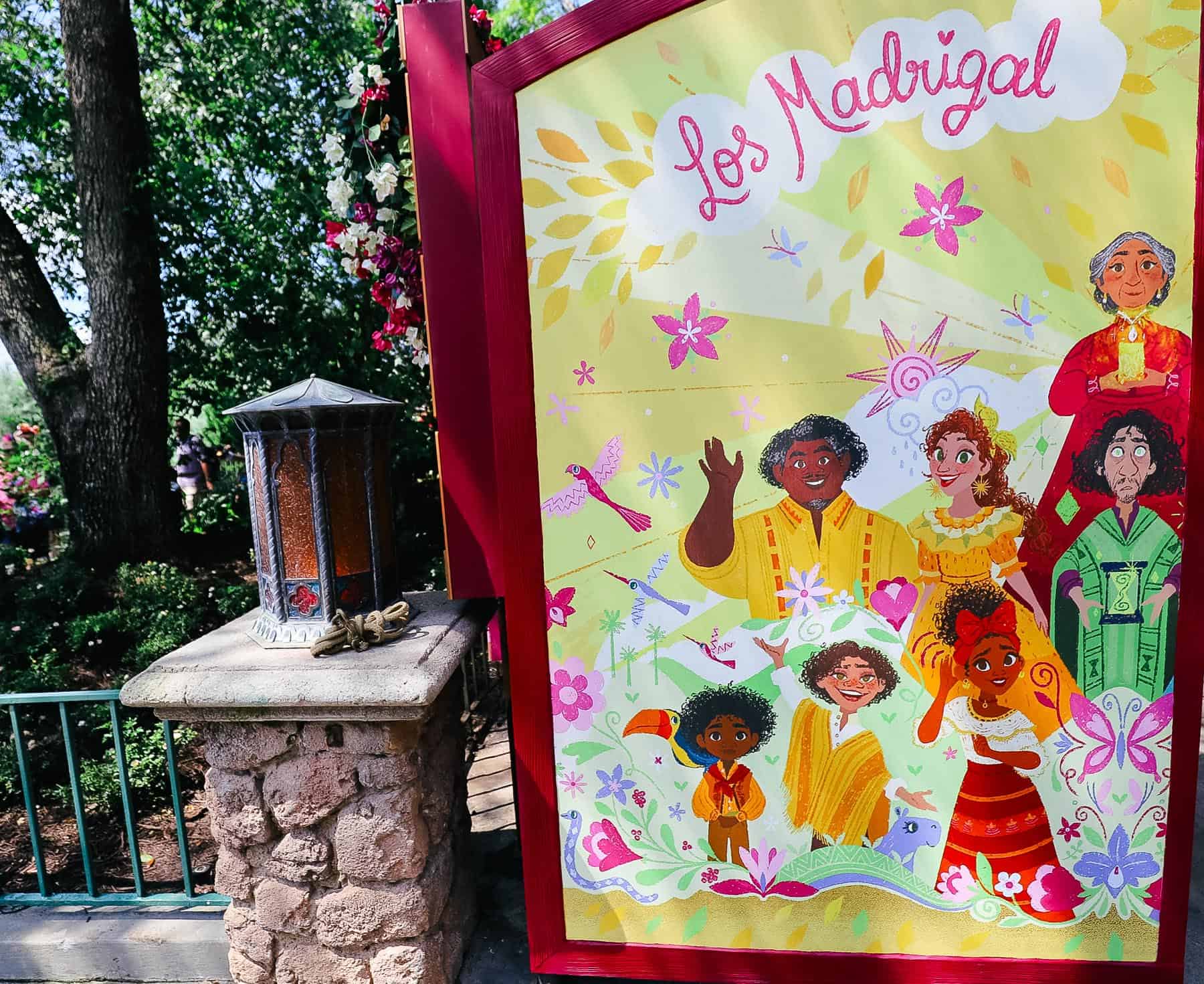 Here is the opposite side.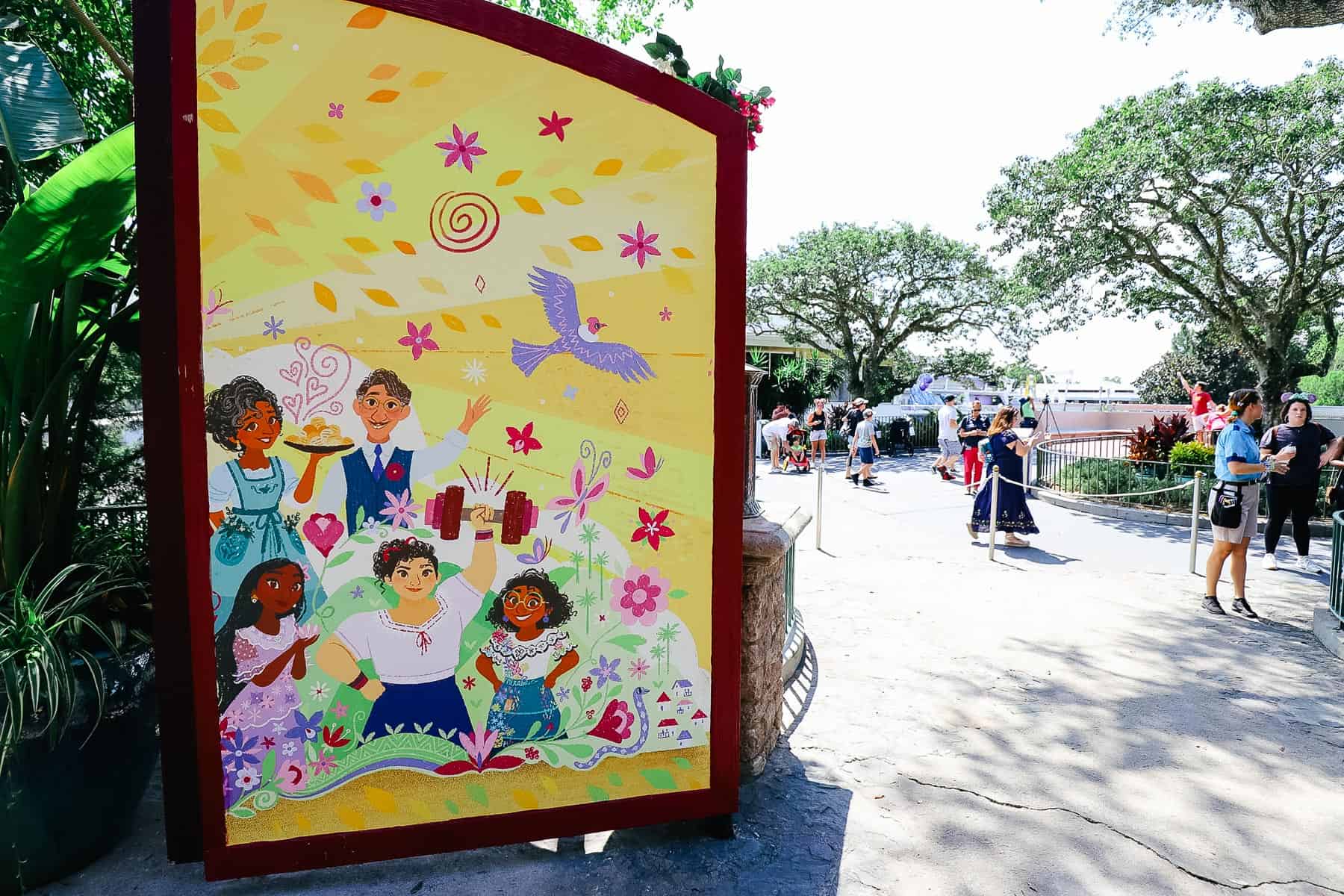 It's a beautiful space.
Here are a few more photos of the Encanto's decor.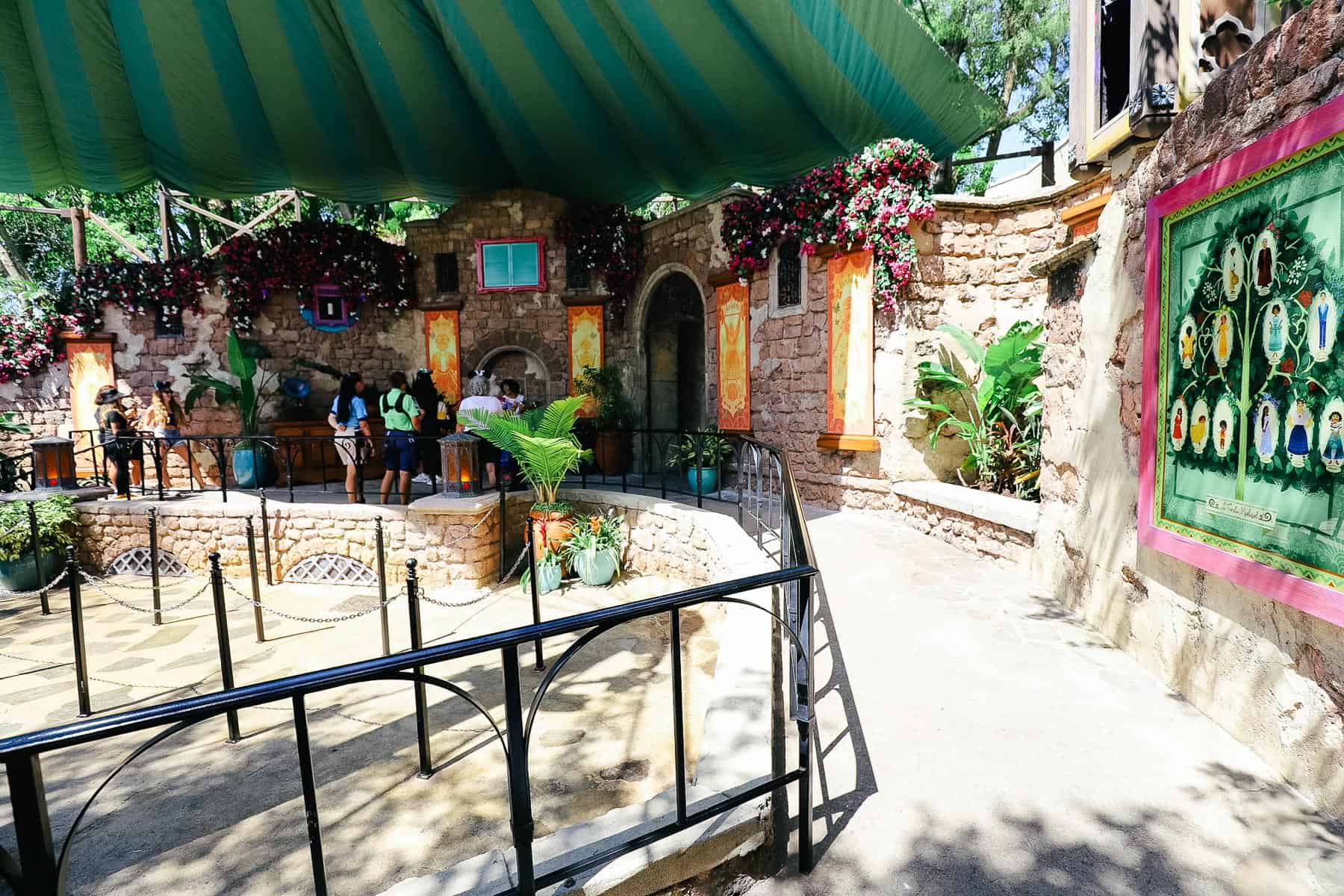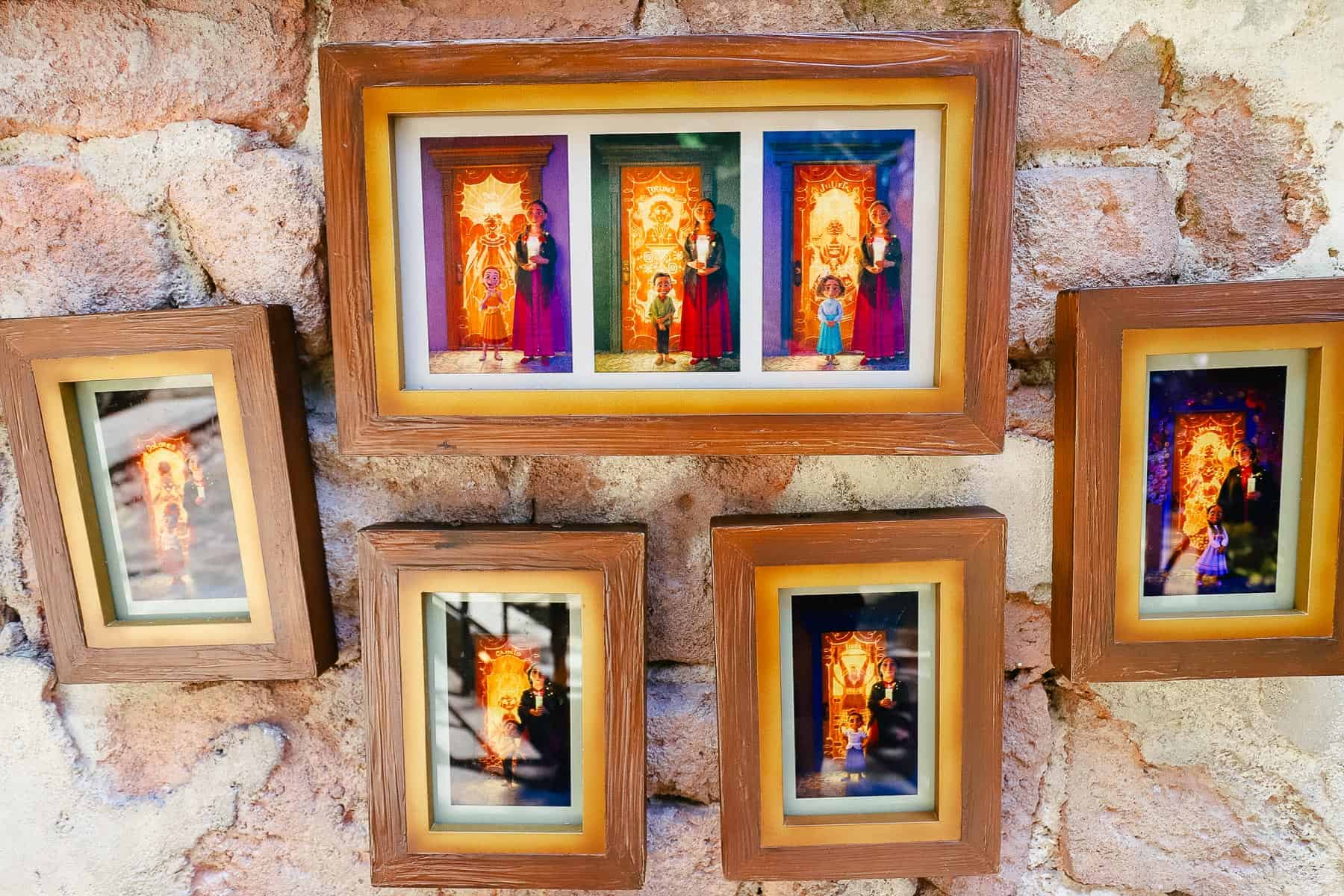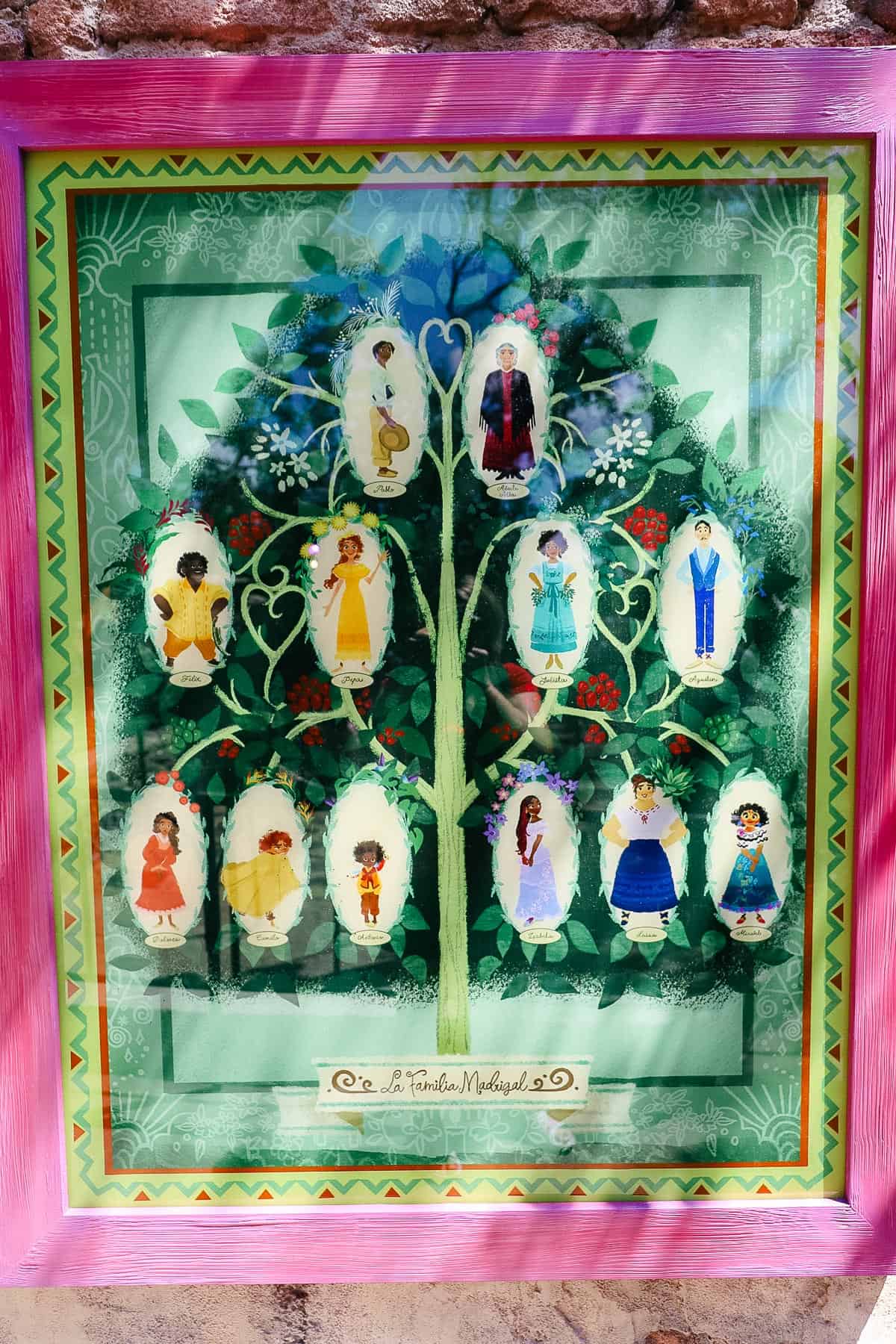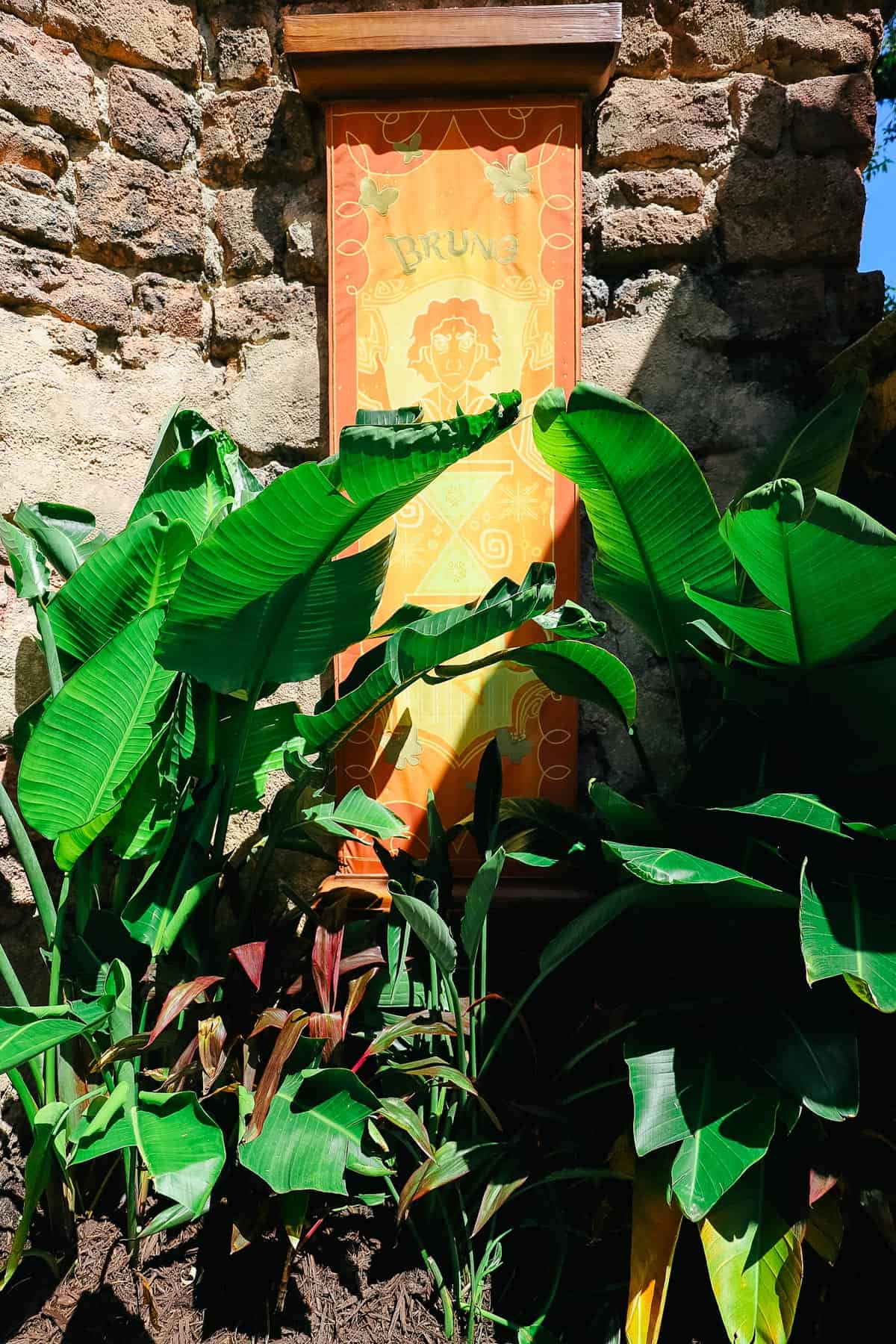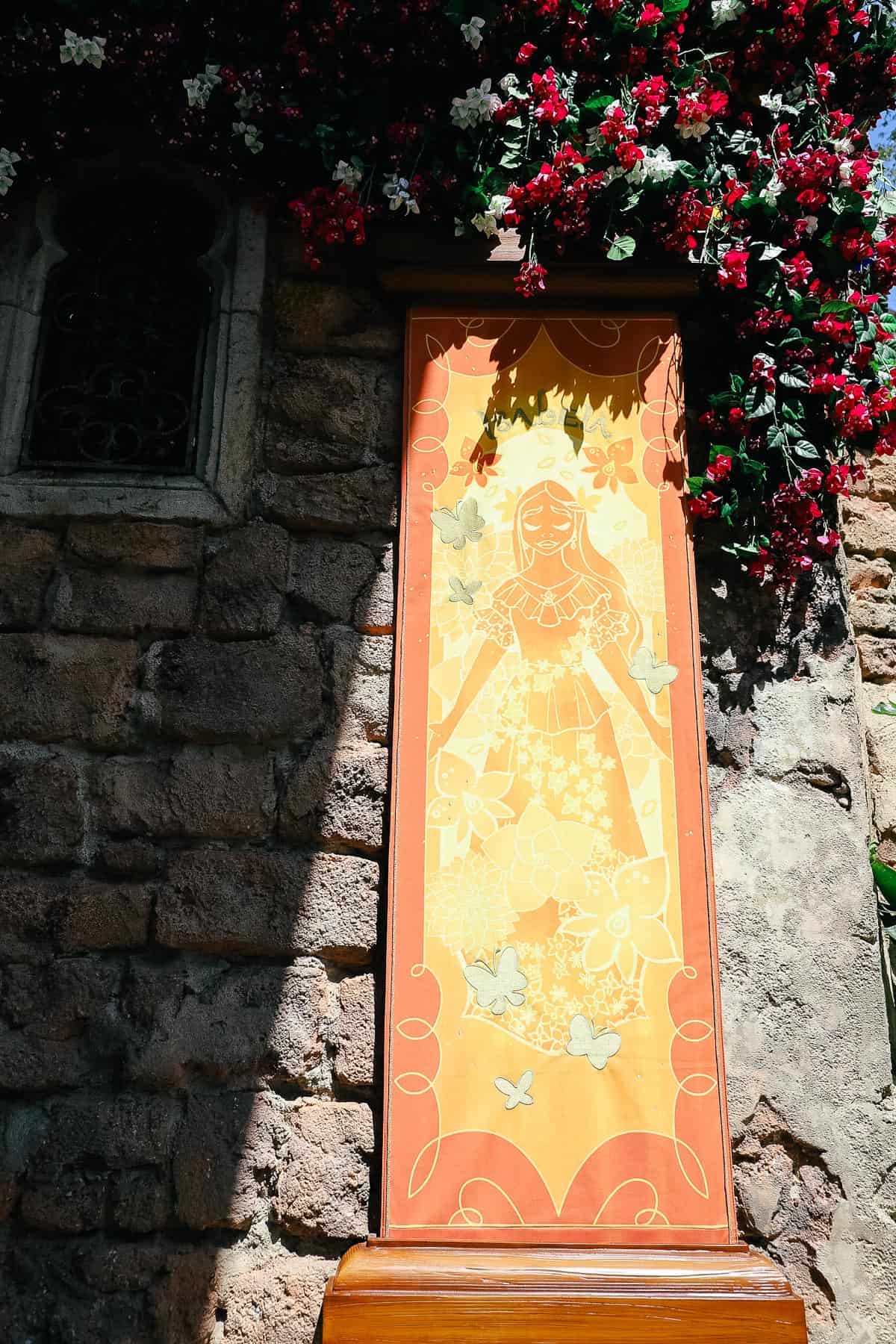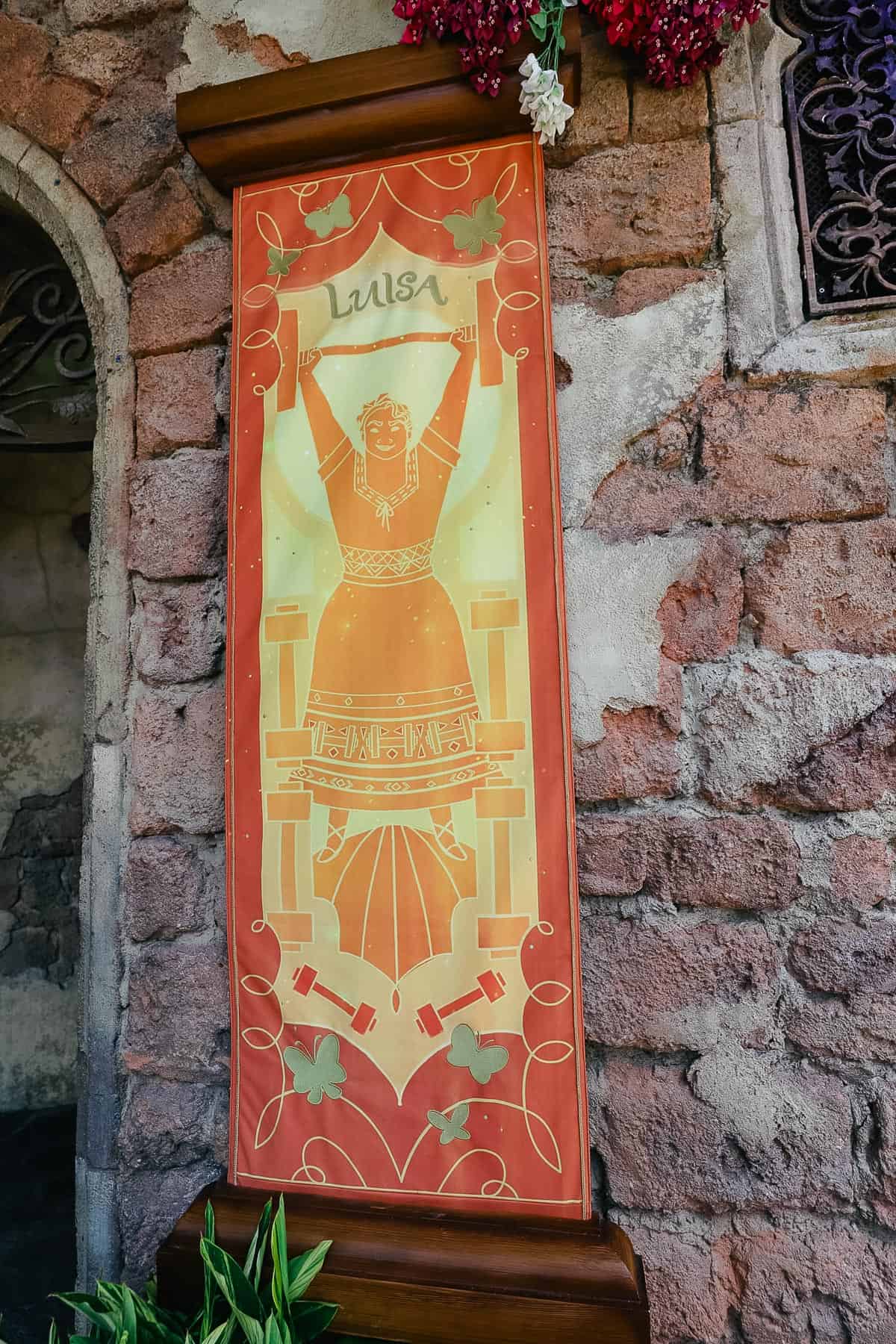 As we walked past the line, I did a quick numbers count. Approximately 40 guests were ahead of us.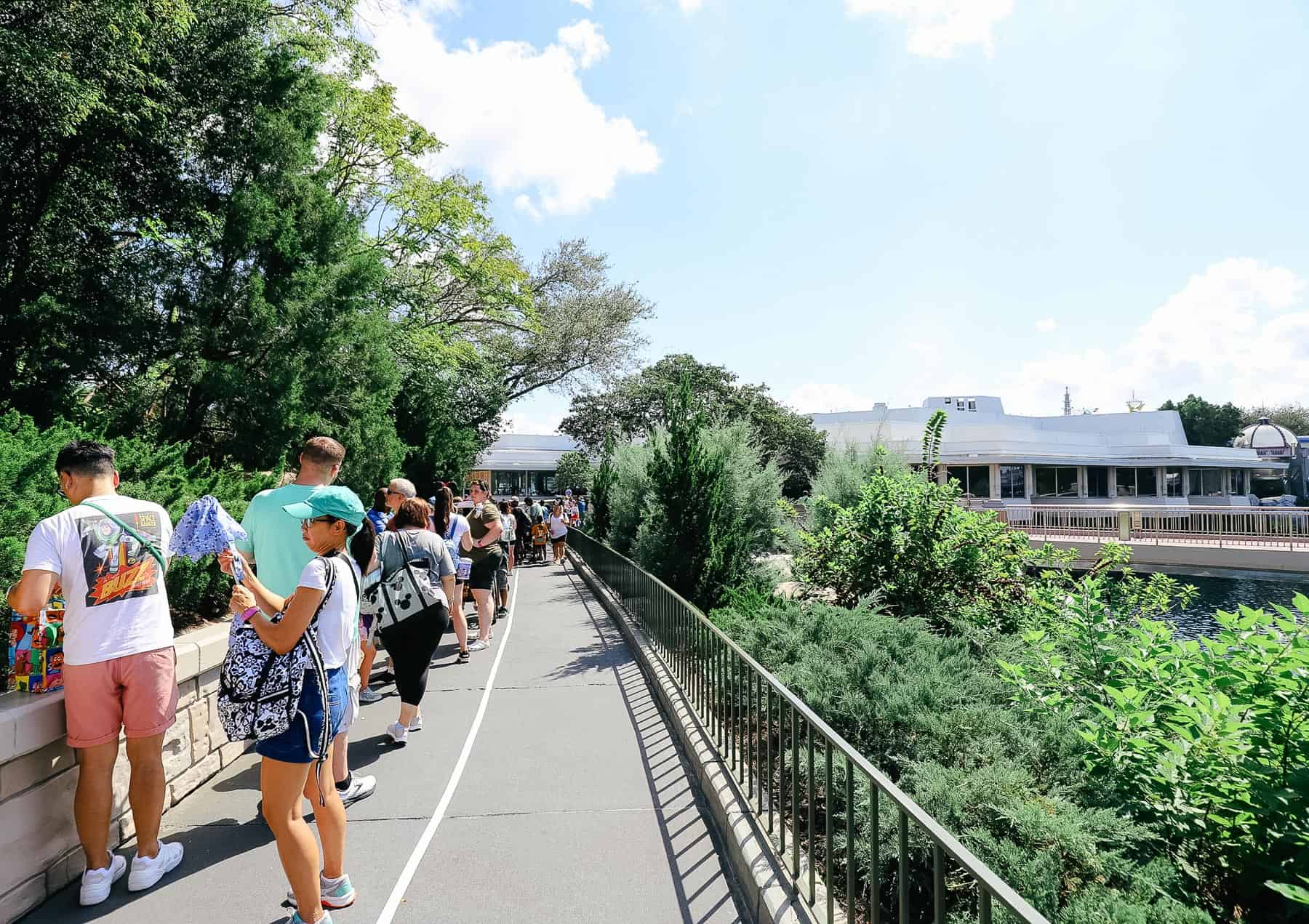 At first, it seemed like we were moving quickly. However, it wasn't long before we reached a standstill of roughly 15 minutes. Mirabel had taken a break.
Usually, cast members are good about letting everyone in line know when a character takes a break. But we didn't interact with cast members until we reached the formal entrance of the meet-and-greet.
So if the line pauses, know that the character will be back, and the line should resume moving shortly. It was so hot that several people had to leave.
Once inside the meet-and-greet area, there's an additional queue. On this visit, they only let a few guests in at a time. So, the line could be slightly longer than you can see outside.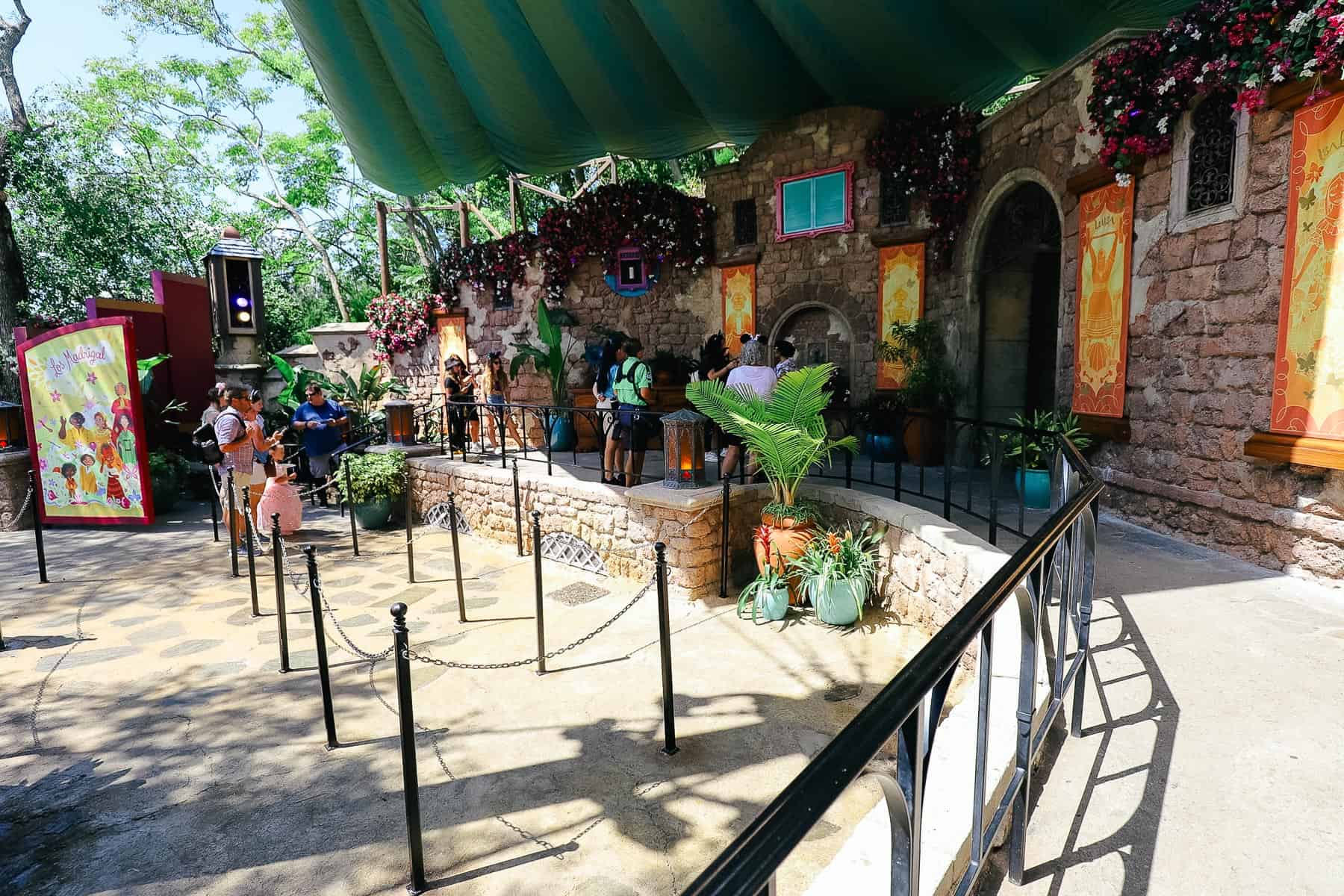 It was 12:29 p.m. when we got to meet Mirabel. We had a total wait time of 55 minutes.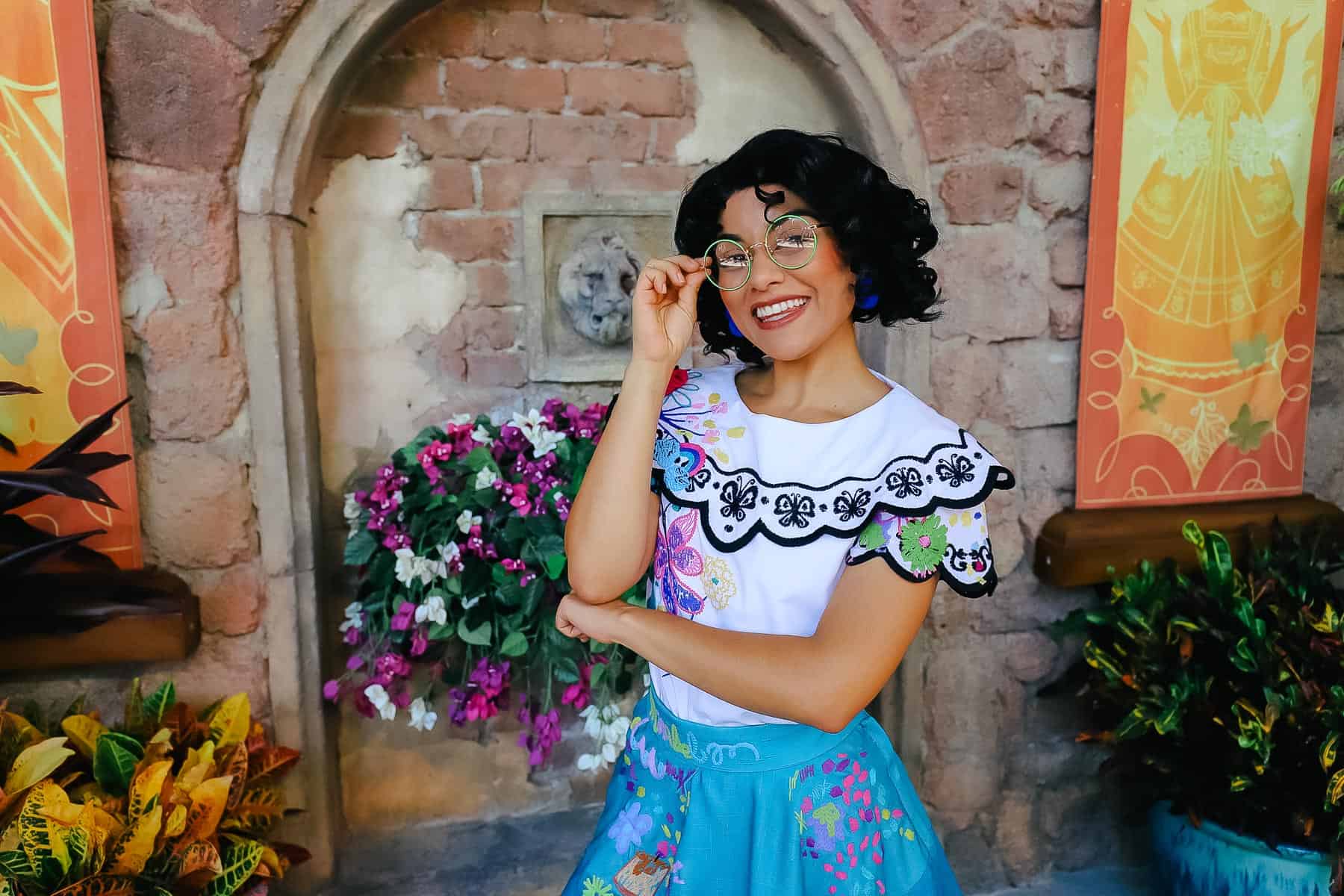 Ultimately, I felt good about the wait time, considering it was the first day of her meet-and-greet. Usually, we wouldn't go on the first day. But it was a seasonal party day where the park closed early, which meant fewer crowds. So I feel like the time we waited will probably average to being close to normal wait times.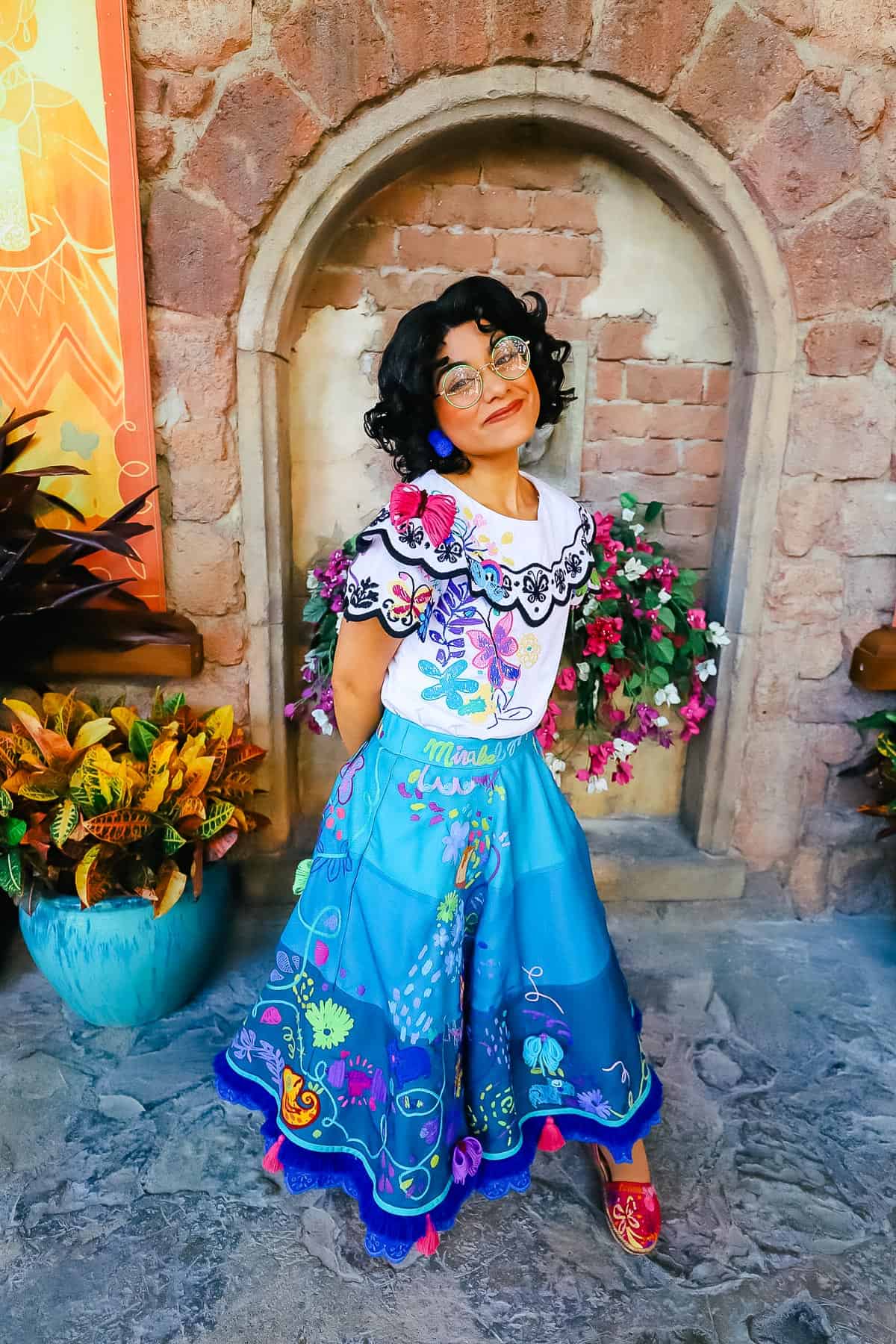 Since Mirabel meets intermittently, cast members will cut off the line at some points during the day. For instance, when we exited, a cast member had closed off the walkway to the castle, preventing others from joining the line. They usually do this for an extended lunch break and ahead of the last meet-and-greet time at the end of the day.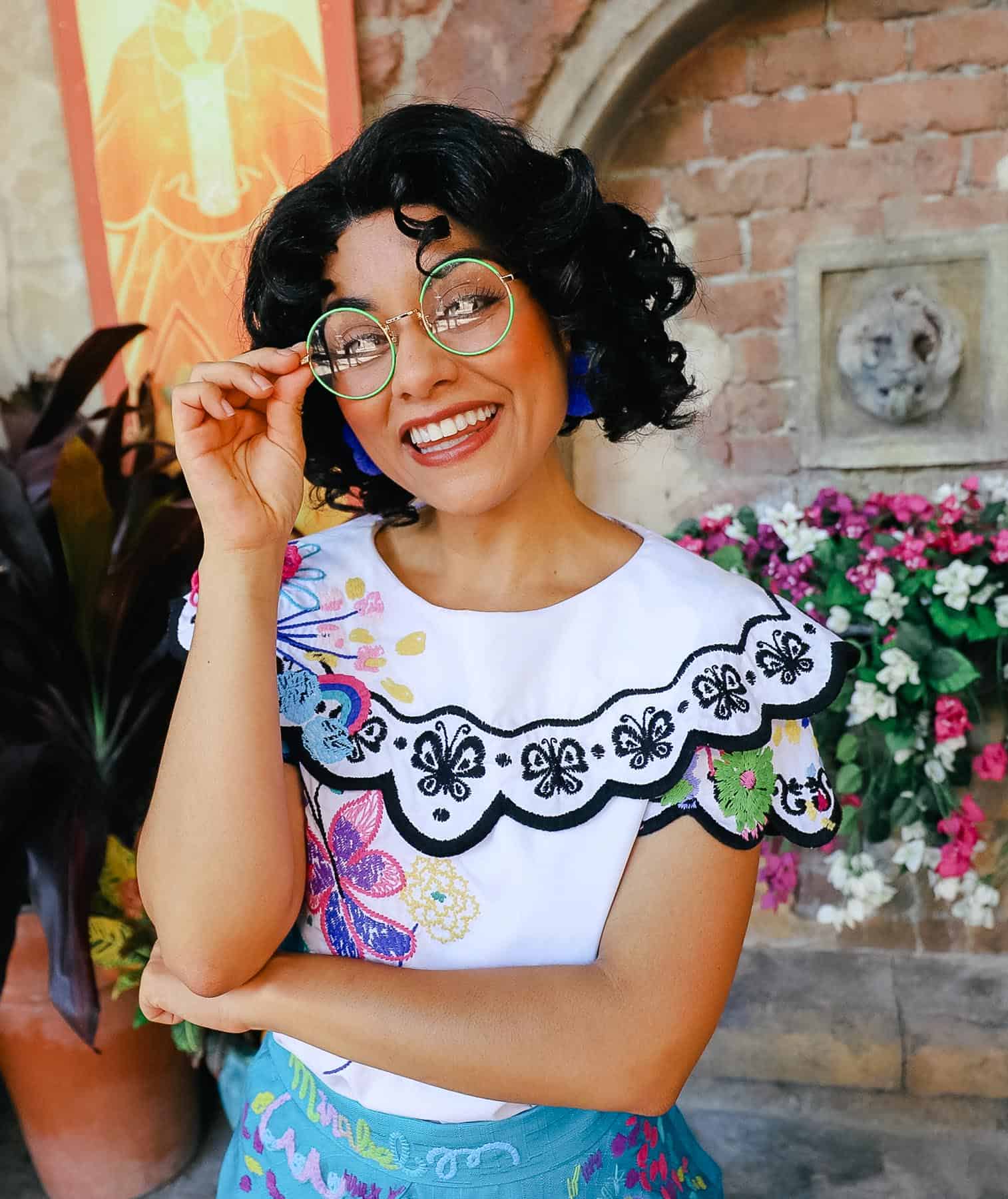 For example, if Mirabel's last scheduled time is at 3:45 p.m. and the line is exceptionally long, cast members might cut off the line early. The earlier you join the line, the better. If you get there after the line is cut–you won't have the opportunity to wait.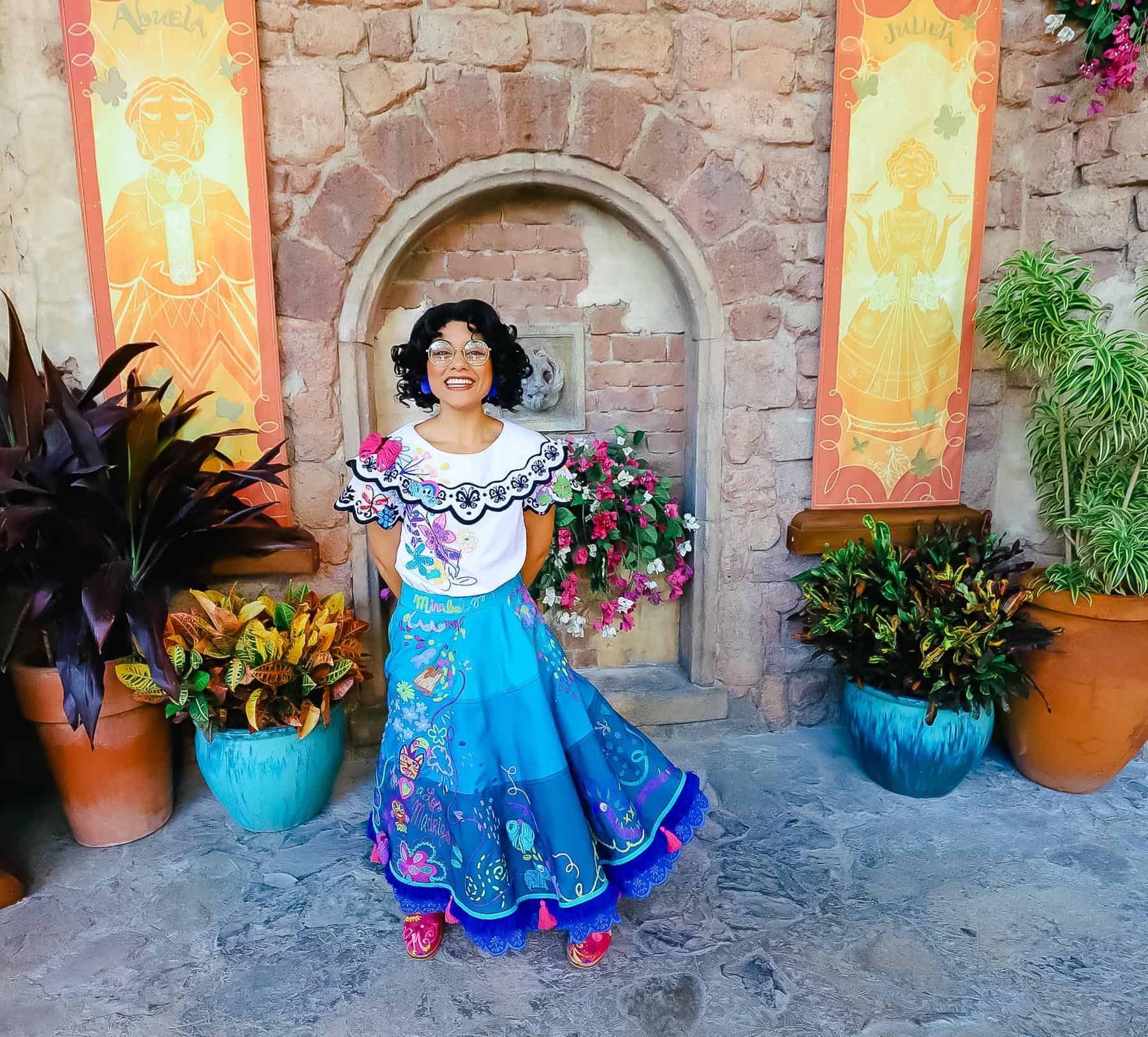 Mirabel signs autographs, and a PhotoPass photographer is available at this character meet-and-greet. You'll want to have autograph books out and ready before your turn.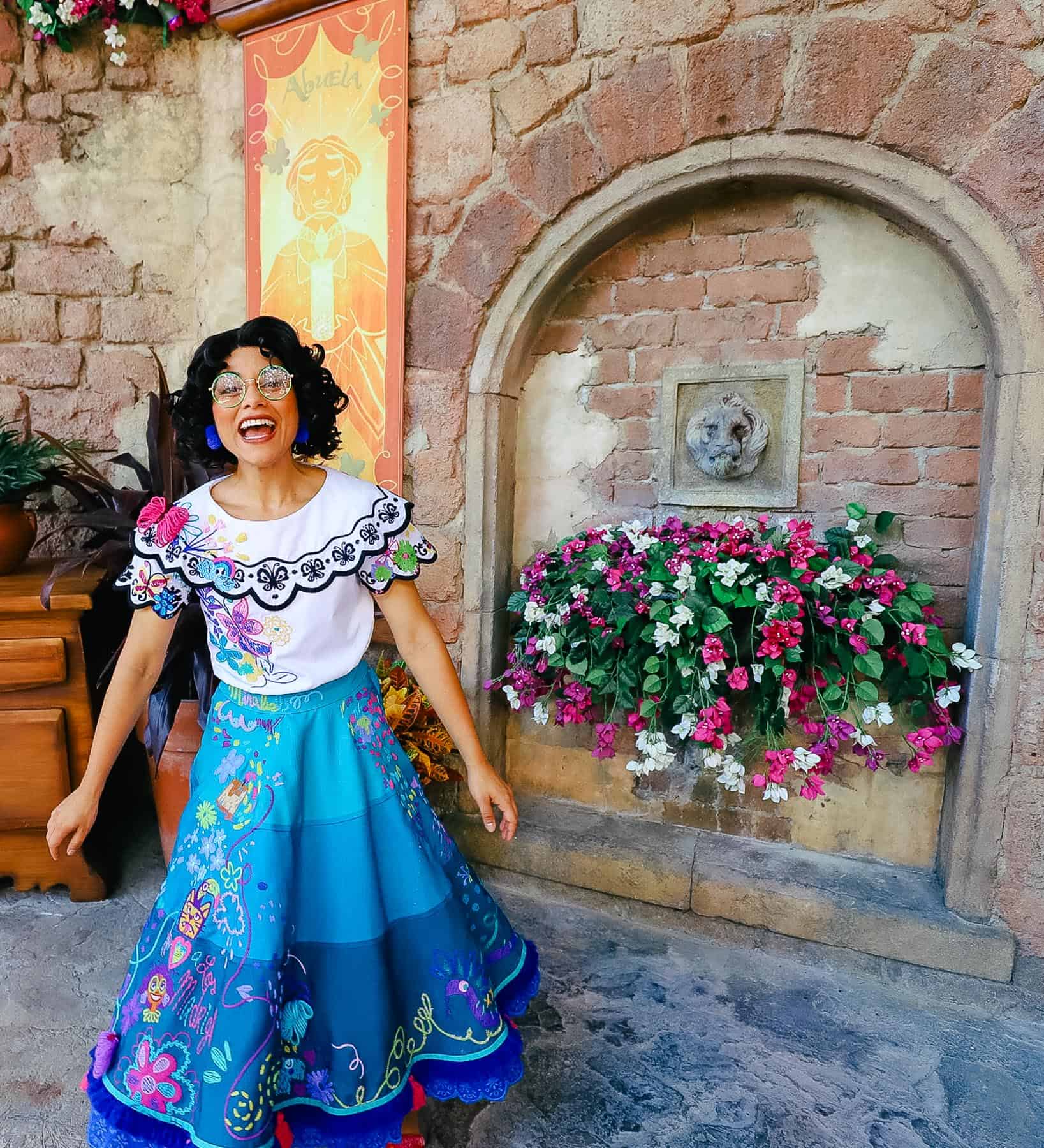 Since Mirabel is a talking character, you might like to think of some questions to ask her ahead of time. With such a large family, I'm sure the possibilities are endless!
For more character meets at Magic Kingdom, you might enjoy these:
Additionally, if you're attending one of the seasonal parties, you might enjoy our character guides specific to the events:
Or you can preview our entire list of characters we've met at Walt Disney World.
Will You Meet Mirabel?
Is Mirabel on your list of characters to meet? How long would you wait to meet her?