Where to Meet Santa at Disney's Hollywood Studios (2023 Location, Details, and Photos)
Santa Claus has returned to Disney's Hollywood Studios this holiday season. Outside of his former motorcade, this is the first time we've seen him in the park in quite some time. Below, we'll review the details of the Santa meet-and-greet at Disney's Hollywood Studios. If you have an upcoming visit planned, this is an excellent place to have a family photo made with Santa.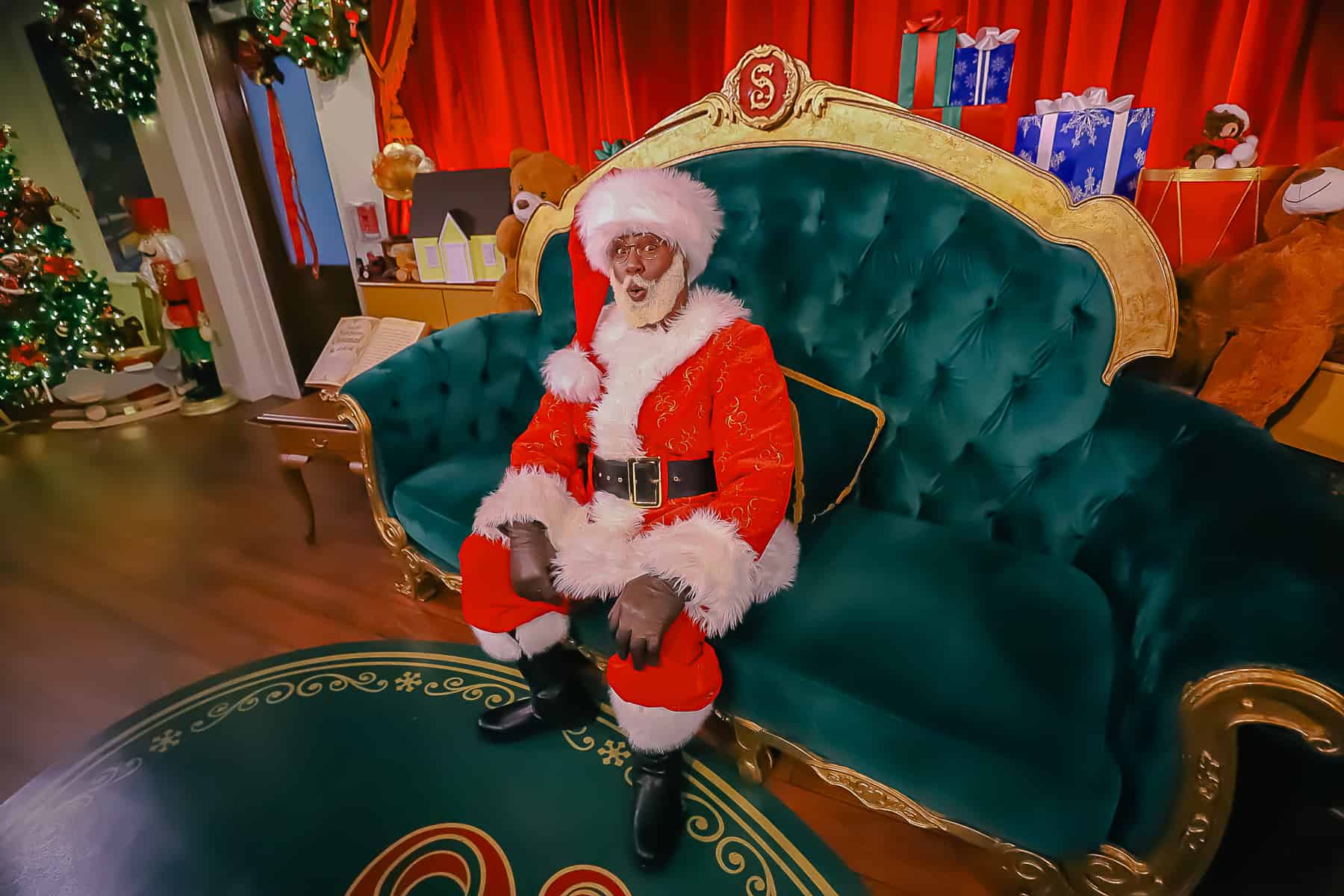 Santa meets in the It's a Wonderful Shop near the back of Muppets Courtyard at Hollywood Studios. The shop sits directly between Pizzerizzo and Mama Melrose. This used to be a year-round gift shop that sold Christmas decorations and ornaments. Unfortunately, this shop nor the nearby Muppets gift shop has ever reopened, which is a shame given the charm of the entire area.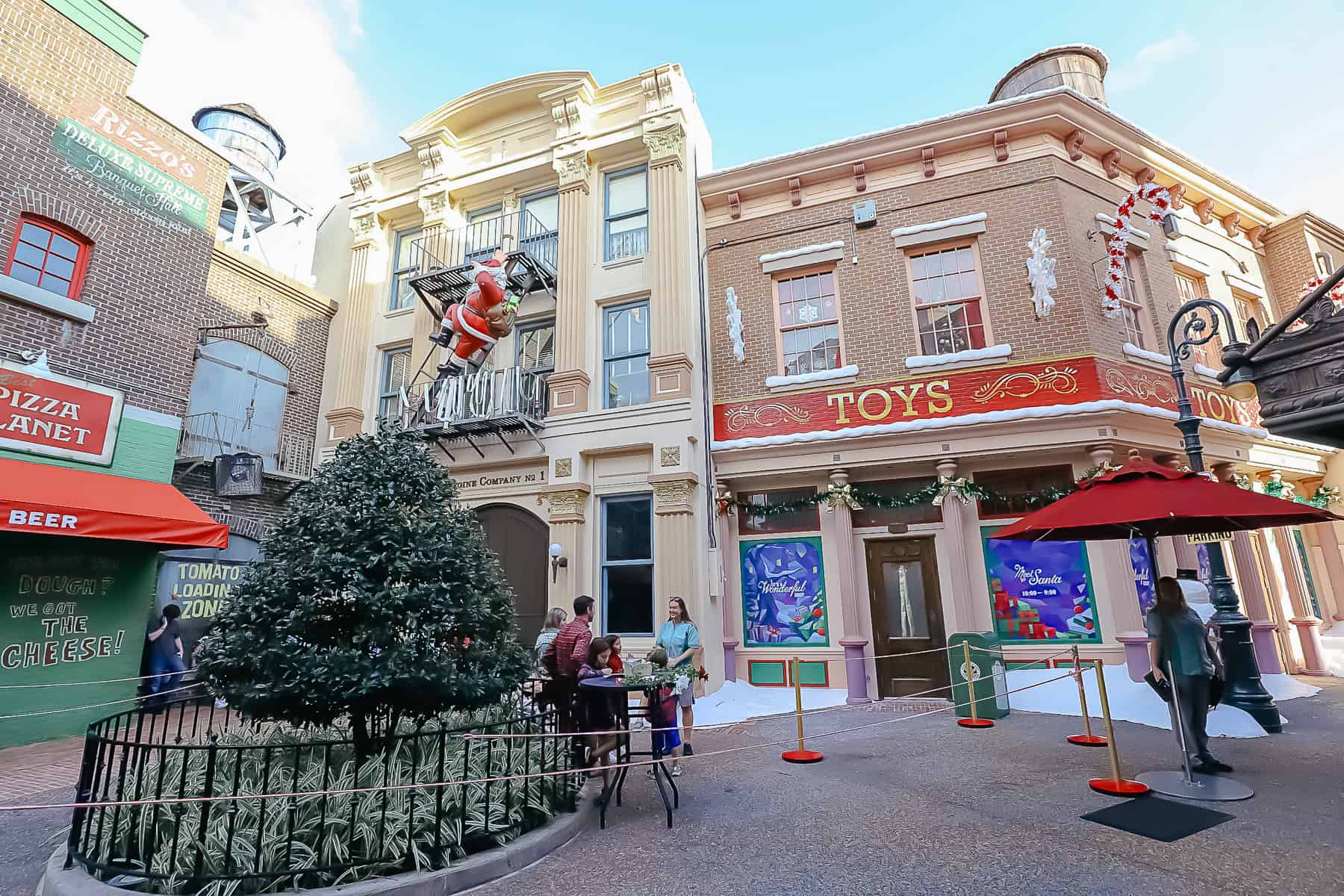 You'll provide a cast member with your first name and mobile number when you reach the area. They will text you when it's time to return to the queue. On the day of this visit, they anticipated an hour's wait. But we received the text approximately 30 minutes later.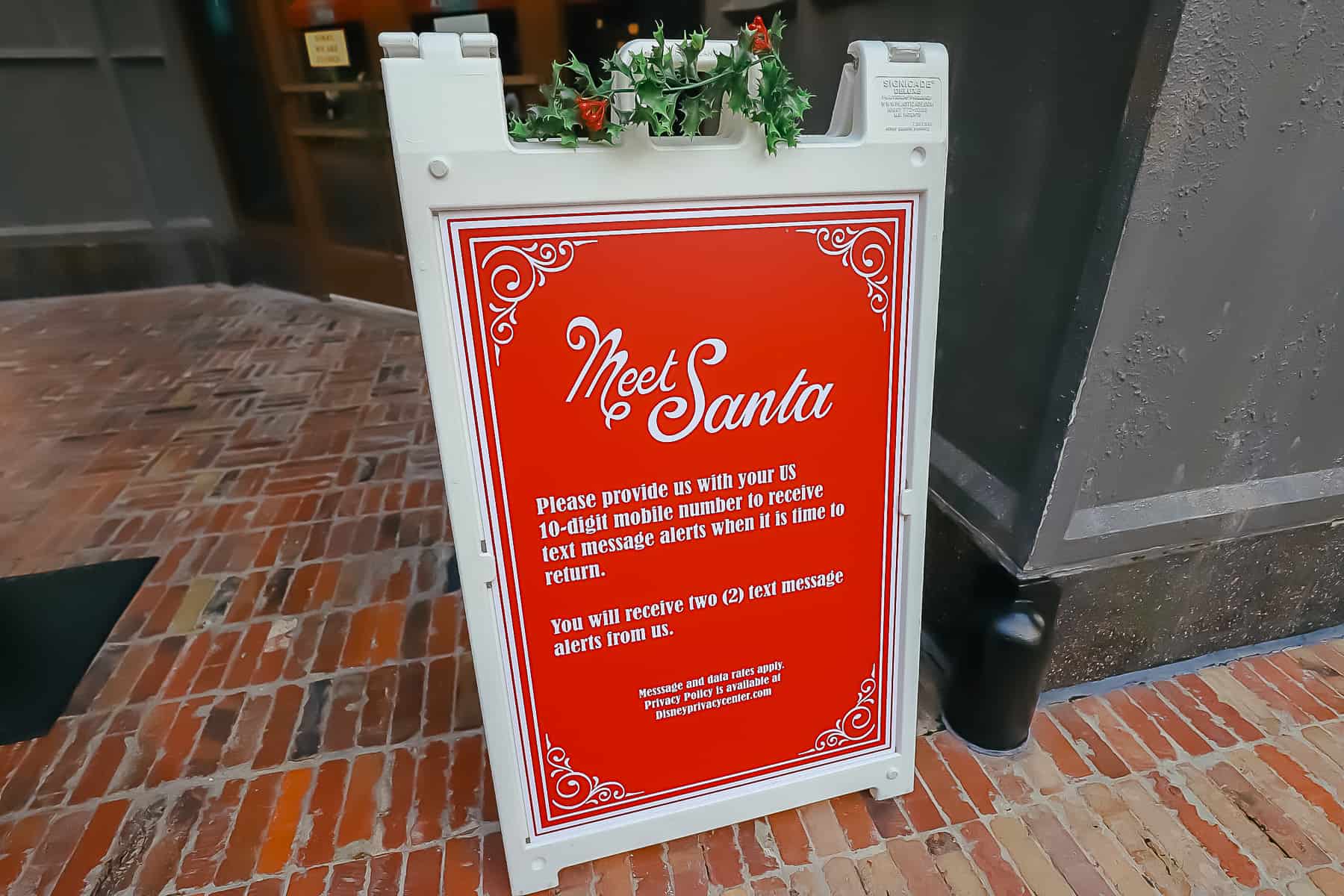 Santa meets daily between 10:00 a.m. and 9:00 p.m. His meet-and-greet will conclude on Christmas Eve.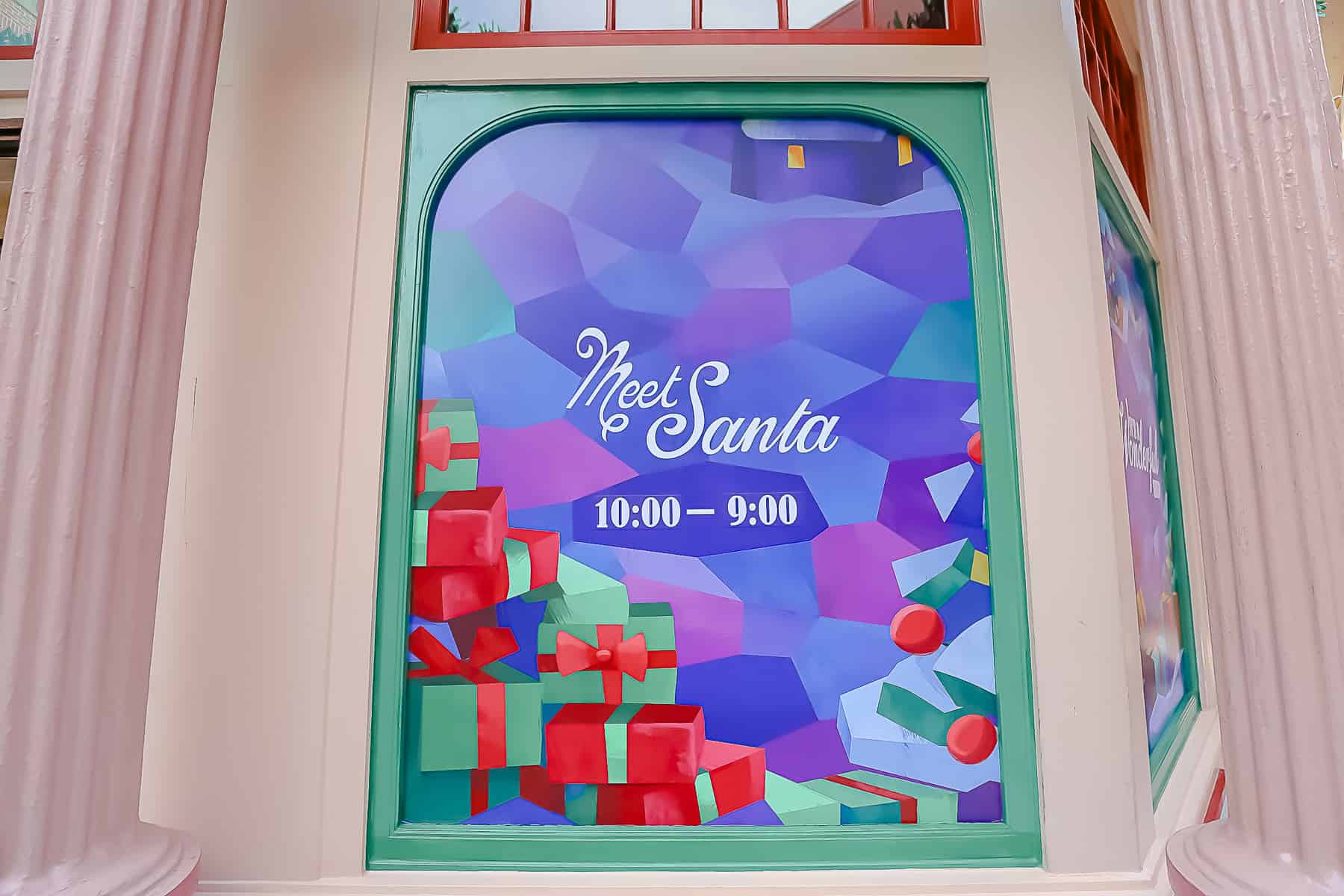 It's such a fun location.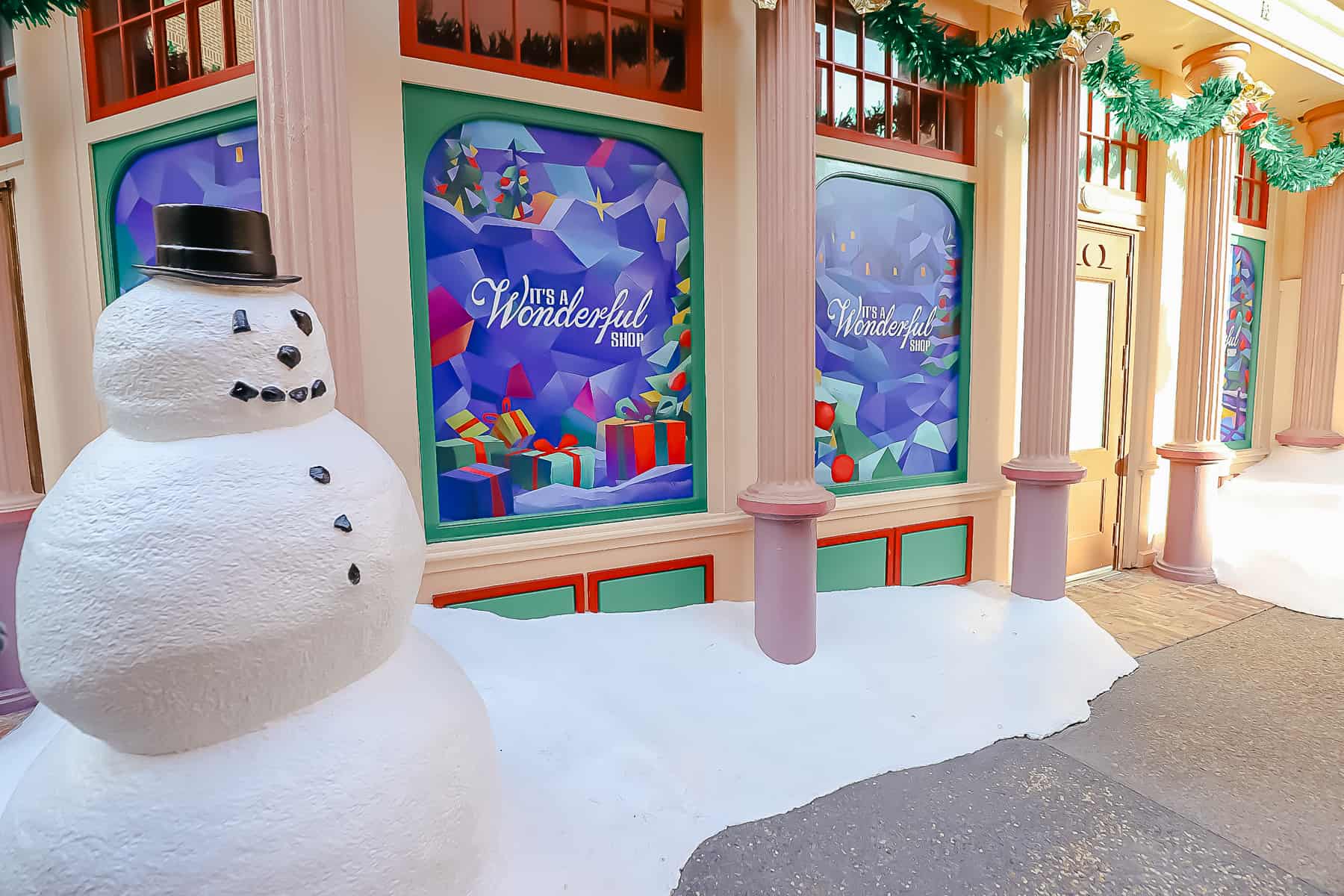 After returning to the meet-and-greet, we still had to wait about 15 minutes before it was our turn to meet Santa. We waited in an outdoor queue until it was our turn. One group of guests at a time is allowed inside.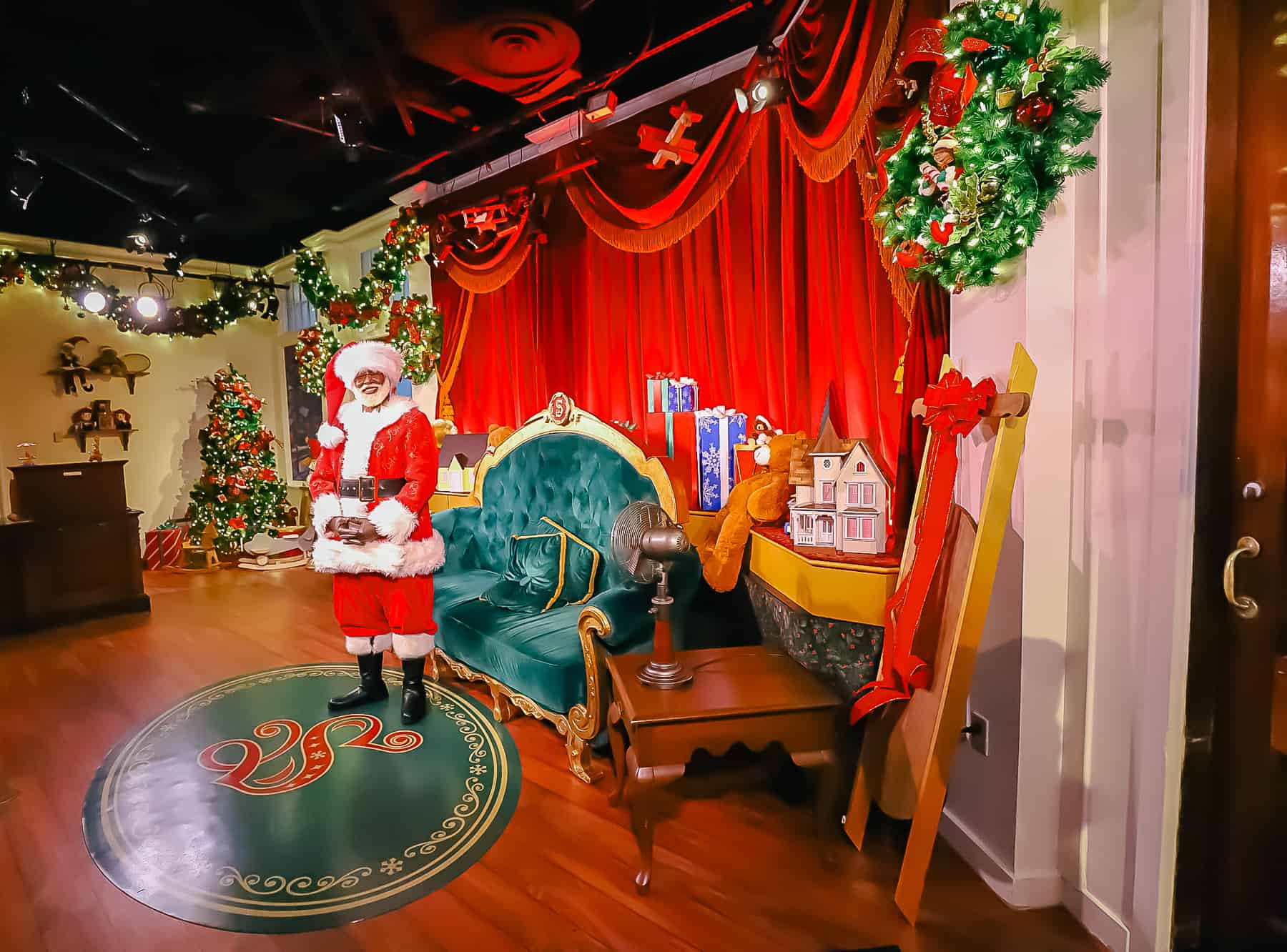 Inside, the space is decorated with bright reds and greens. Here are a few photos.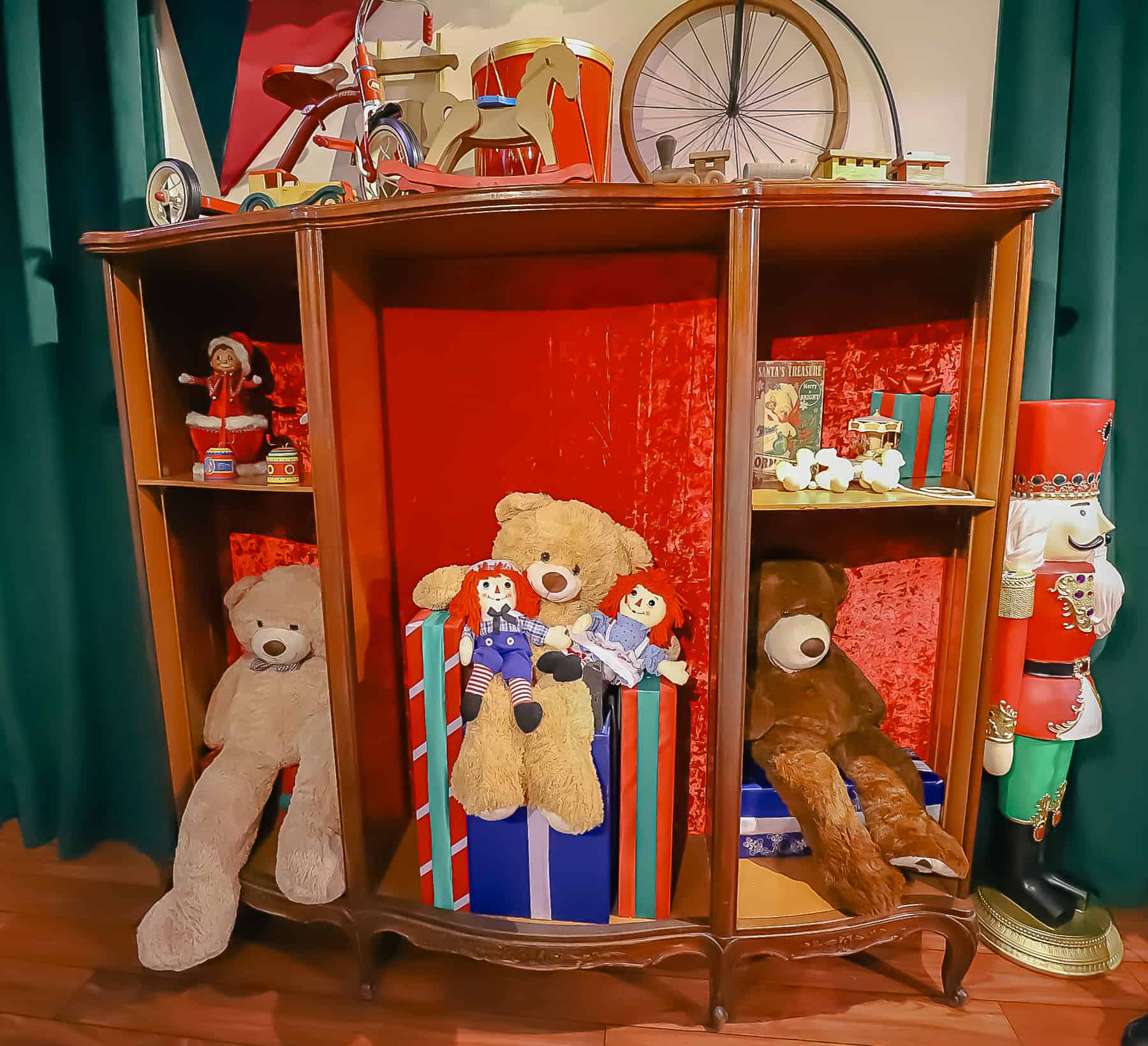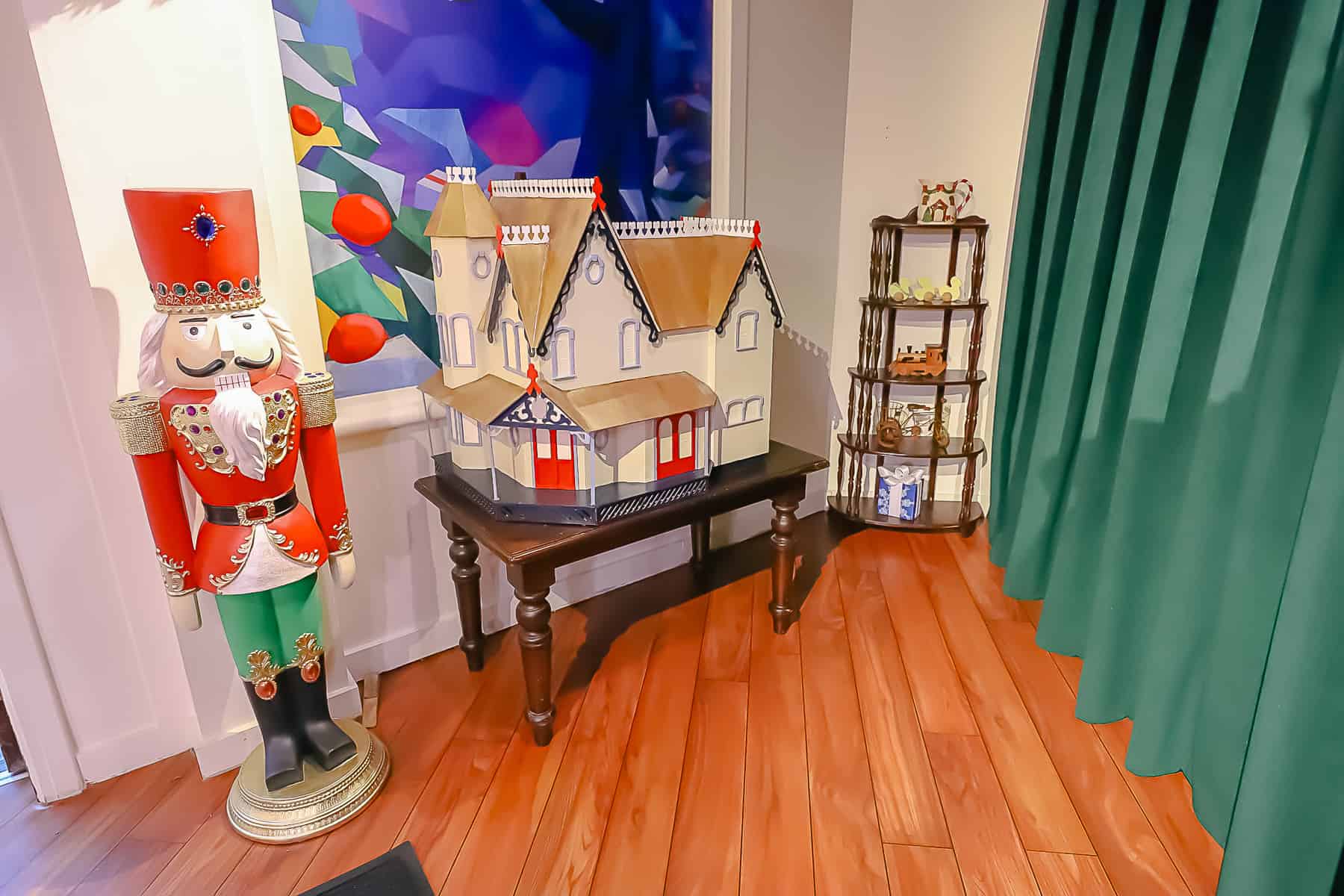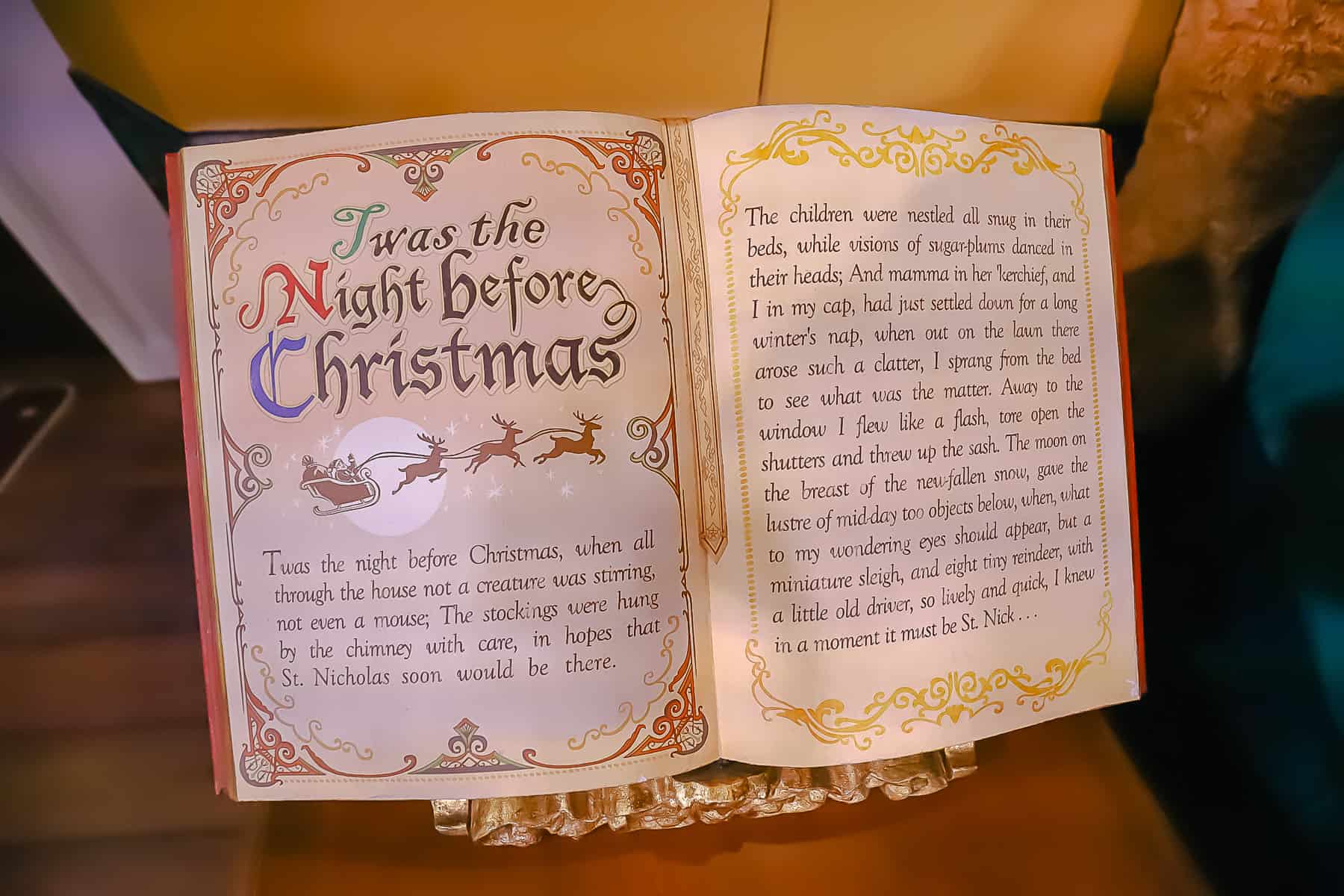 Santa was waiting nearby on a green tufted sofa.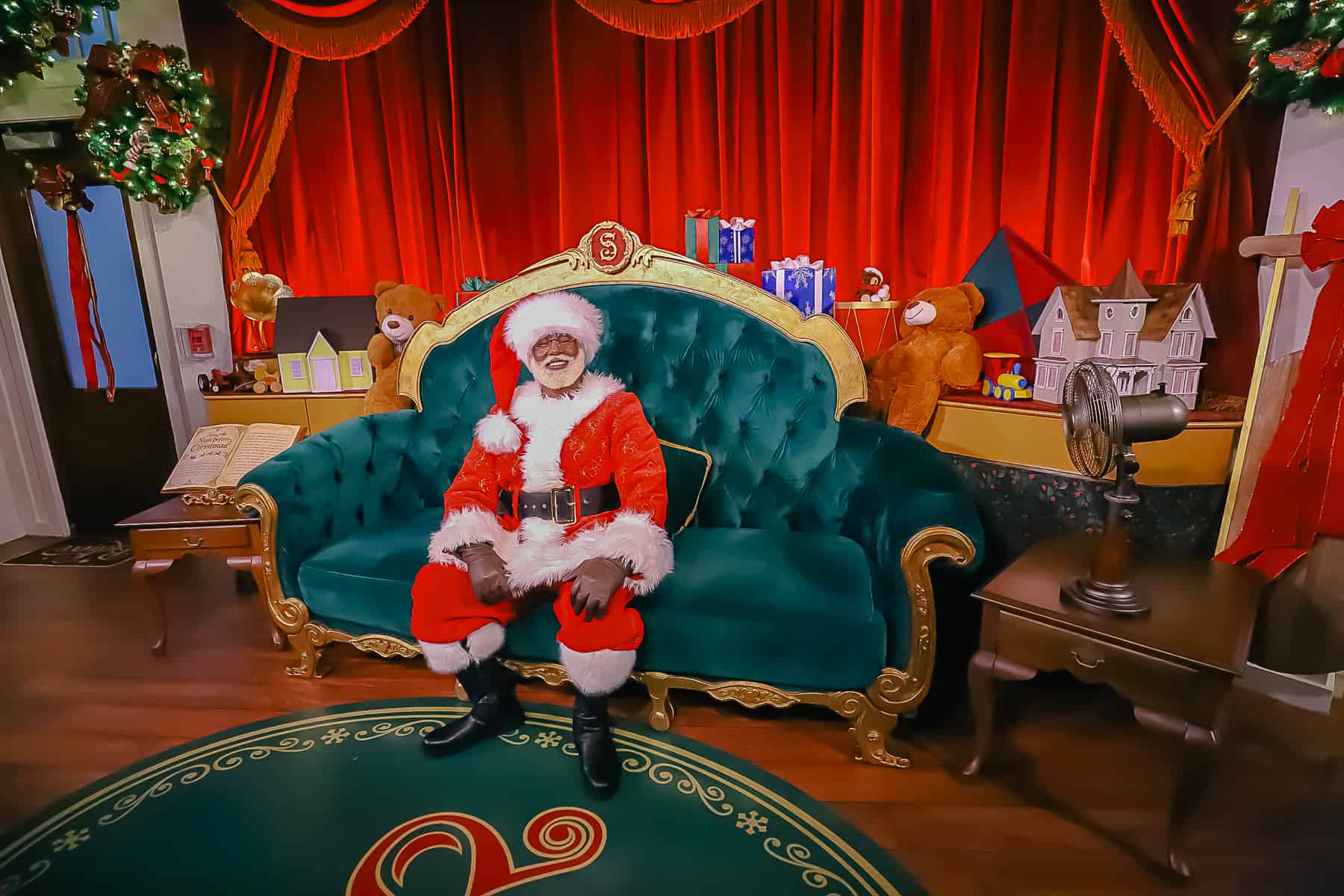 He was happy to pose for a few photos.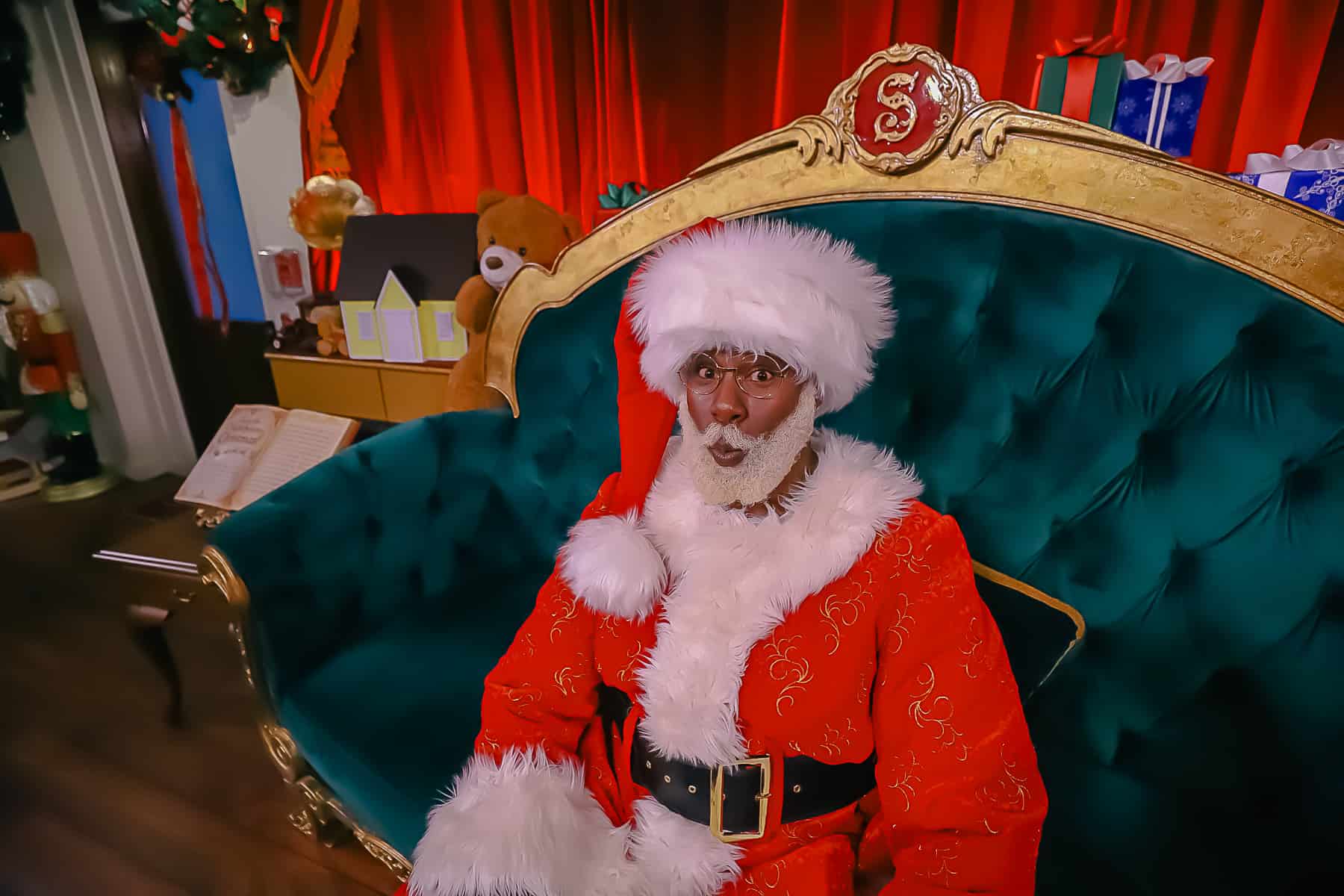 A PhotoPass photographer was available at Santa's meet-and-greet.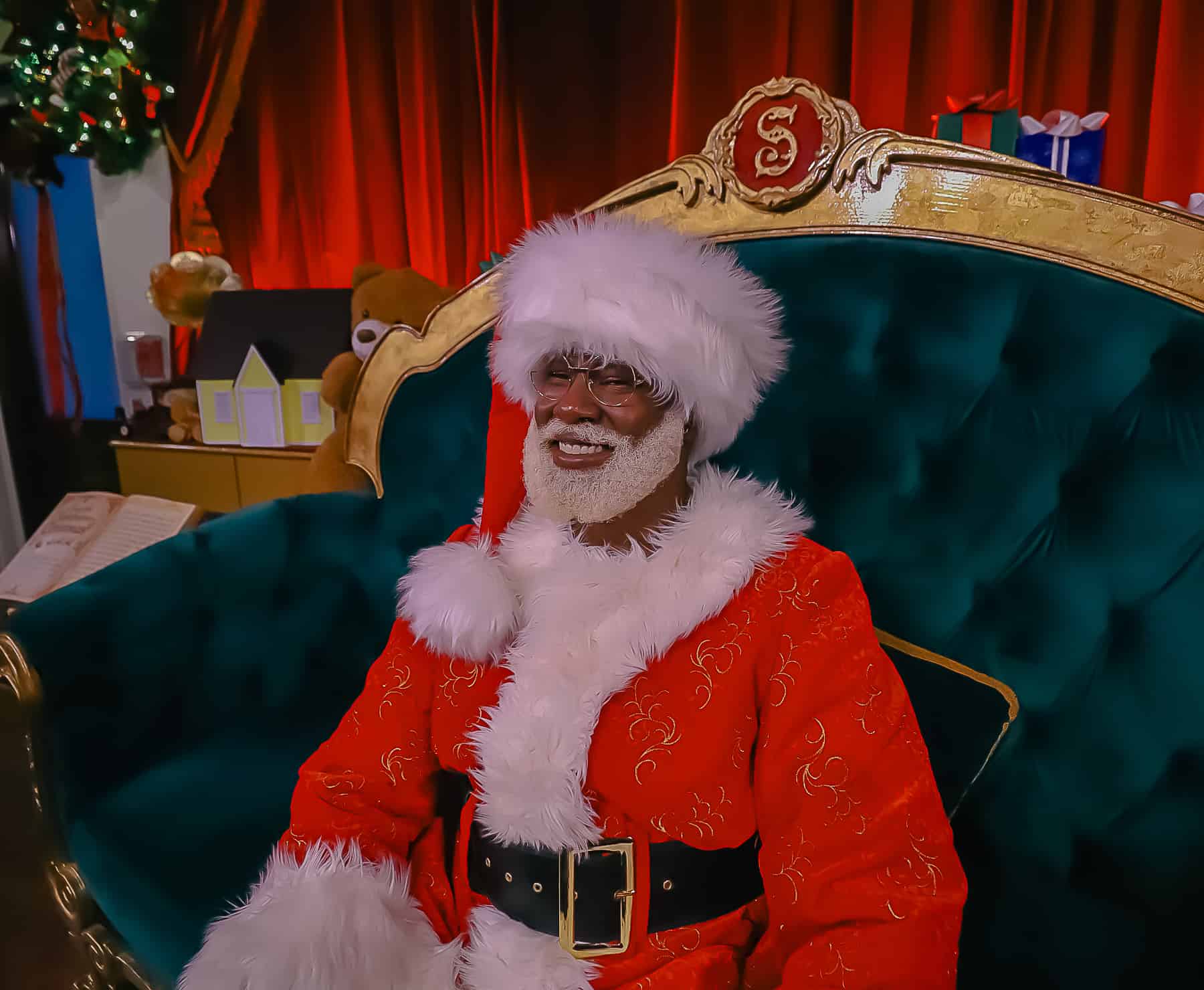 As you can probably tell from the photos, this is an excellent location to meet Santa and take a photo with him. The virtual queue is also a nice feature because it keeps guests from waiting long.
For more Christmas at Walt Disney World, you might enjoy the following:
What do you think of the Santa Claus meet-and-greet at Disney's Hollywood Studios? Would you make the time to meet Santa during your visit?