The Disney100 Gingerbread Display at Disney's Contemporary Resort (2023 Photos)
Continuing our Christmas coverage, it's time to visit Disney's Contemporary to see the resort's gingerbread castle. This year's gingerbread castle represents The Walt Disney Company's 100th anniversary.
The castle opened to the public on November 10, 2023, and will be displayed through January 6, 2024. If you're visiting Walt Disney World during this time, you can stop by the Contemporary to admire the display and pick up a treat. The display is available at all times. However, the pop-up treat shop is open daily from 10:00 a.m. until 10:00 p.m.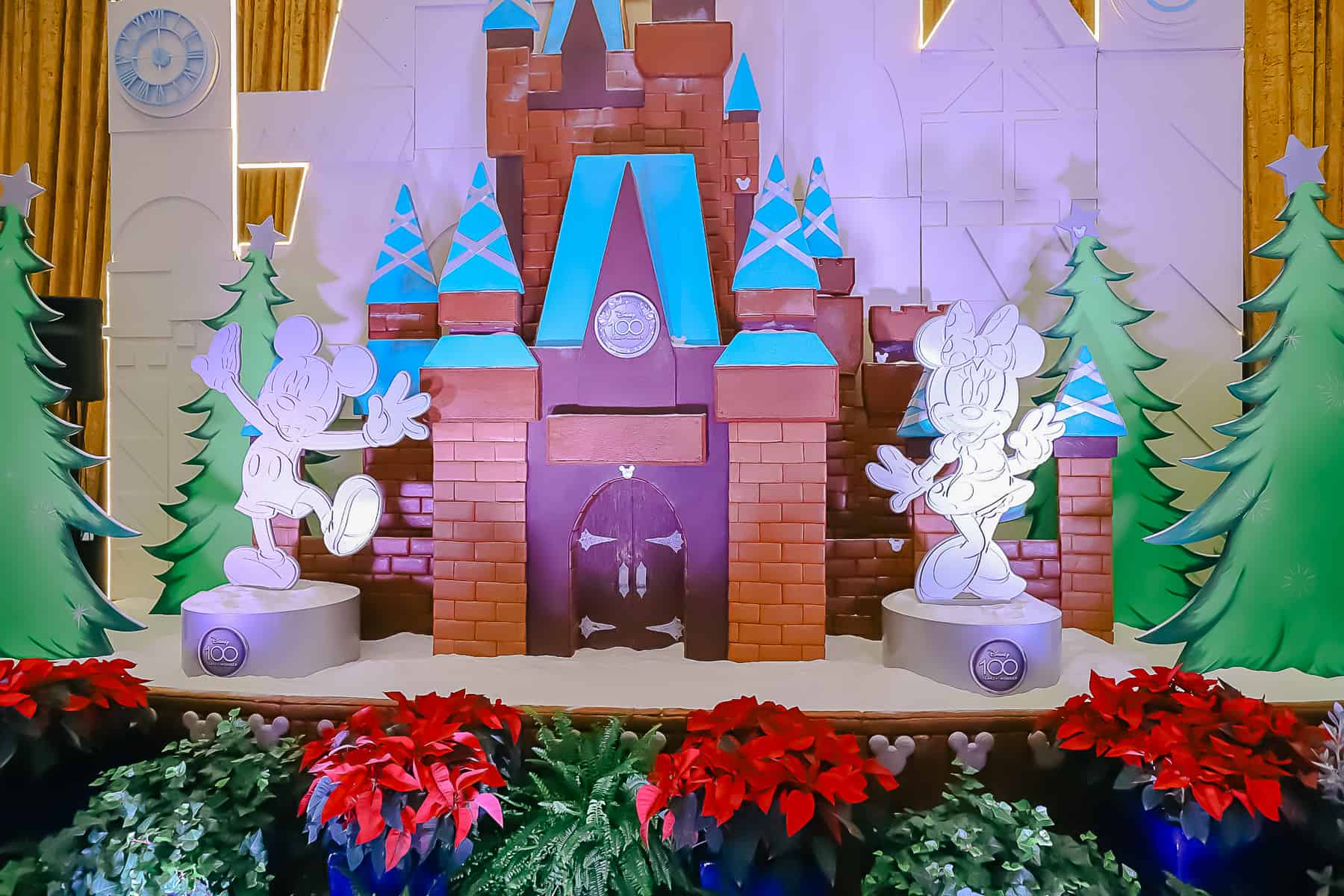 If you arrive at the Contemporary via the main lobby entrance, you'll need to take the elevators or escalators up to the resort's fourth floor. Several signs are on display, reminding guests to visit the gingerbread castle. The display sits near the back once you reach the Grand Concourse floor. It's past the BVG store before you reach the bridge leading to Bay Lake Tower.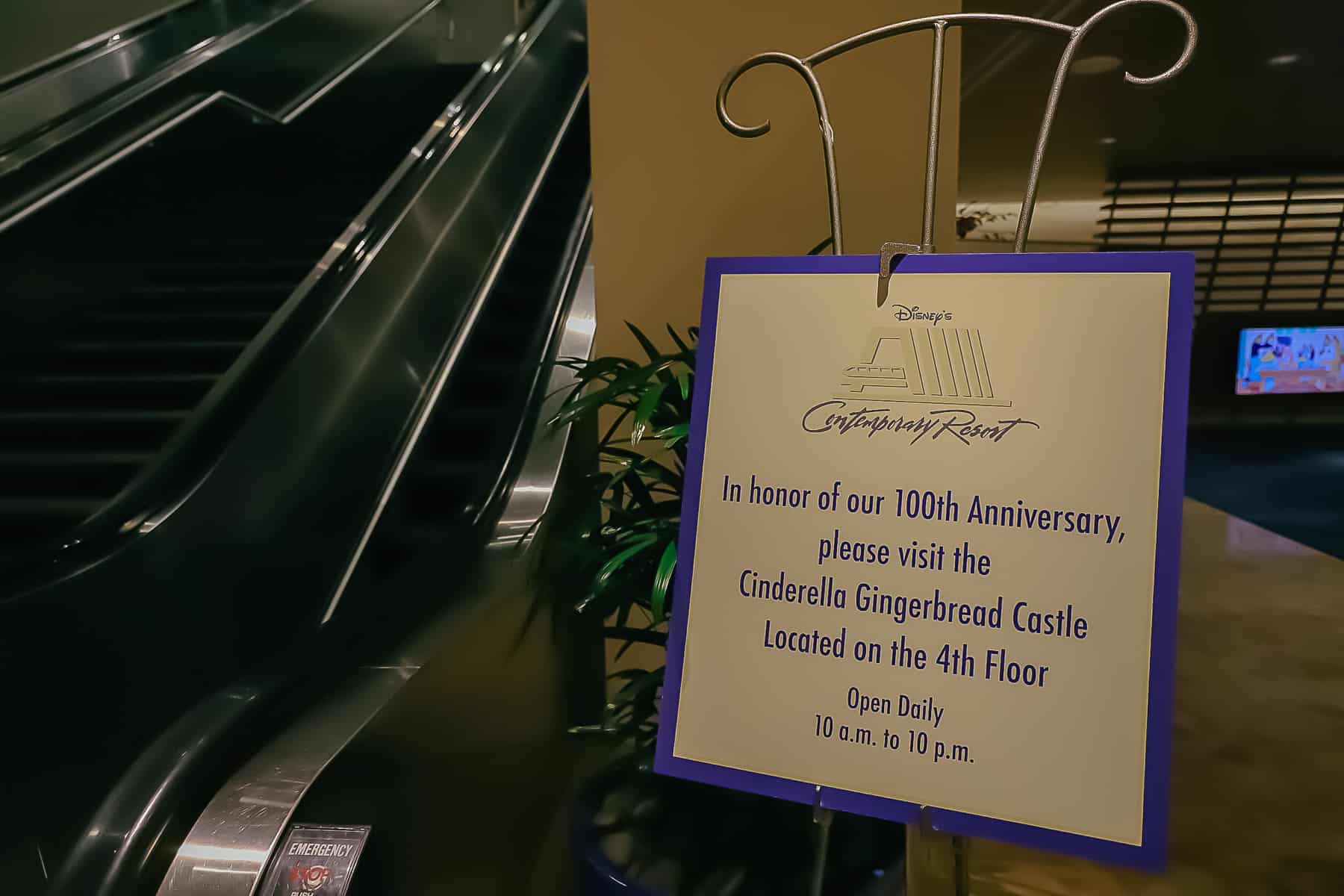 The castle itself is inspired by Cinderella Castle at Magic Kingdom. A backdrop features elements inspired by Mary Blair. Mickey and Minnie Mouse sit in front of the display with other design elements.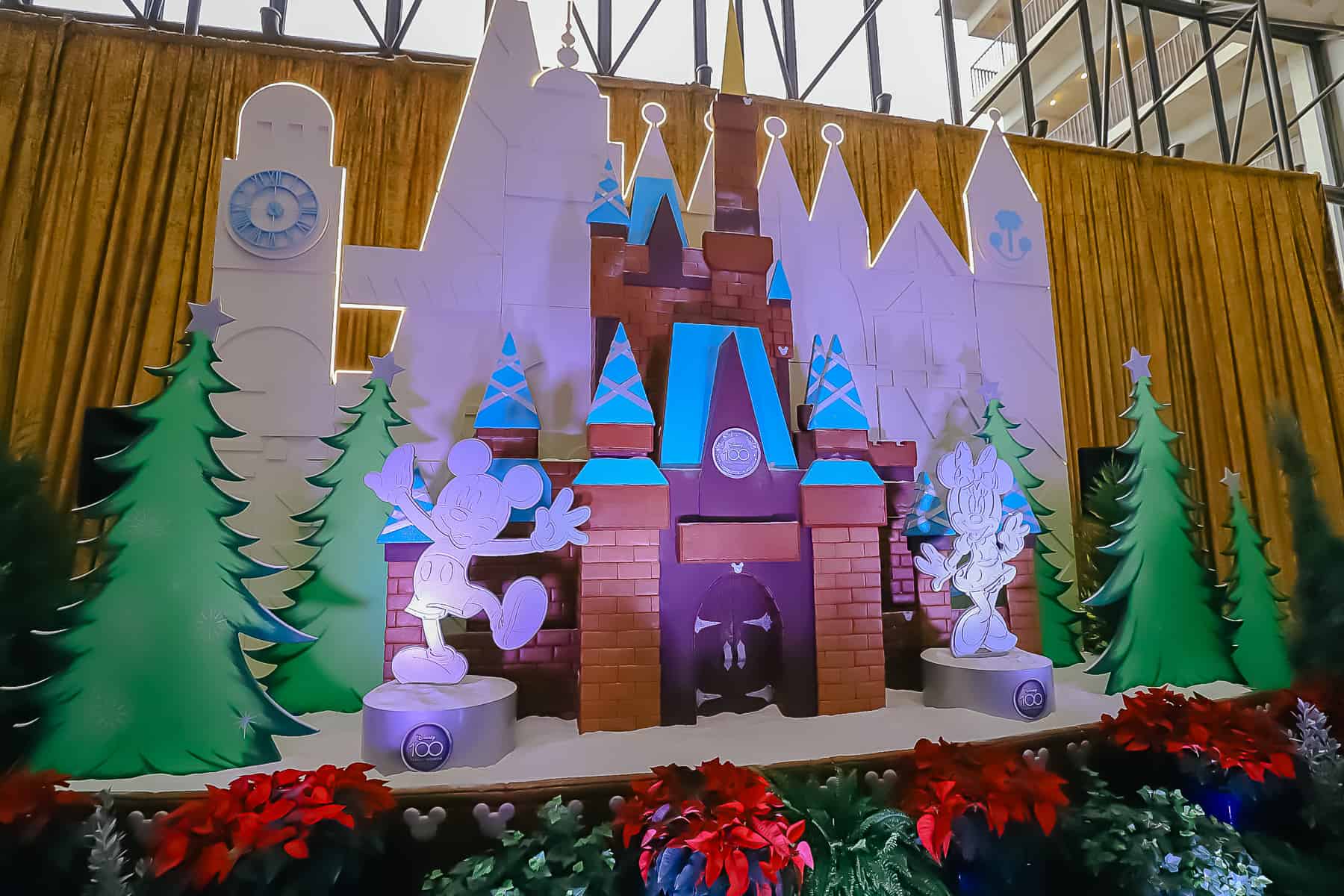 A sign in front of the display conveys more information. It reads:
Cinderella Castle Disney 100th Anniversary Celebration Gingerbread: Mary Blair Inspired, Designed by Walt Disney Imagineers
It includes the following facts:
It's the 12th year of the display.
The display has 12 hidden Mickey's.
It has one hidden 5-legged goat.
It took 12 days to assemble.
Ingredients include:
612 lbs of sugar
439 jars of honey
1012 lbs of flour
112 lbs of gingerbread spice
51 lbs of chocolate
67 lbs of modeling chocolate
88 lbs of rolled fondant
43 lbs of Royal Icing
512 eggs
12 gallons of milk
The display is 17 feet tall and over 25 feet wide! It includes over 4000 castle gingerbread bricks and was created by 40 bakery cast. Last but not least, it had 12 sprinklings of magical pixie dust!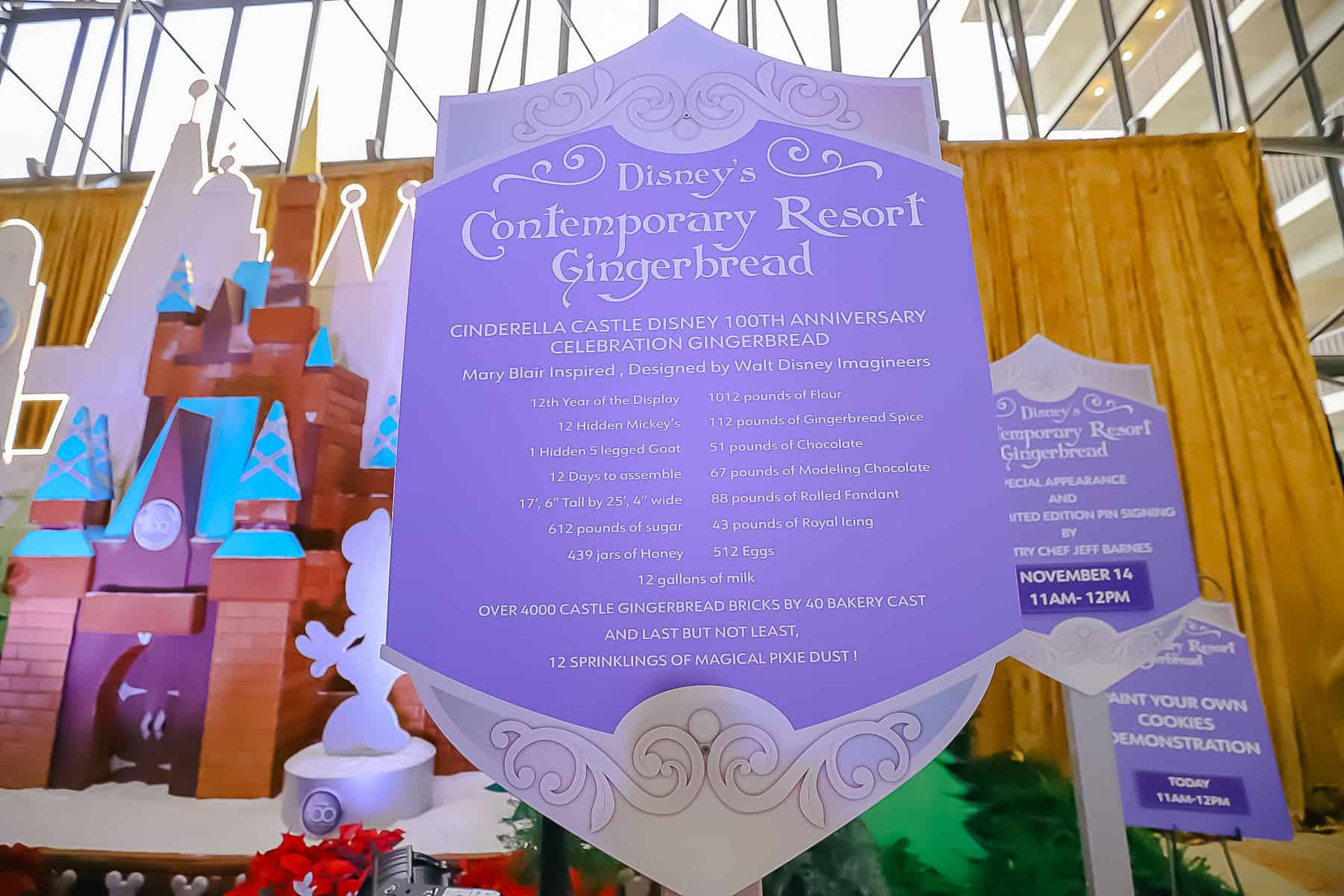 It's a beautiful display. Here are a few more photos.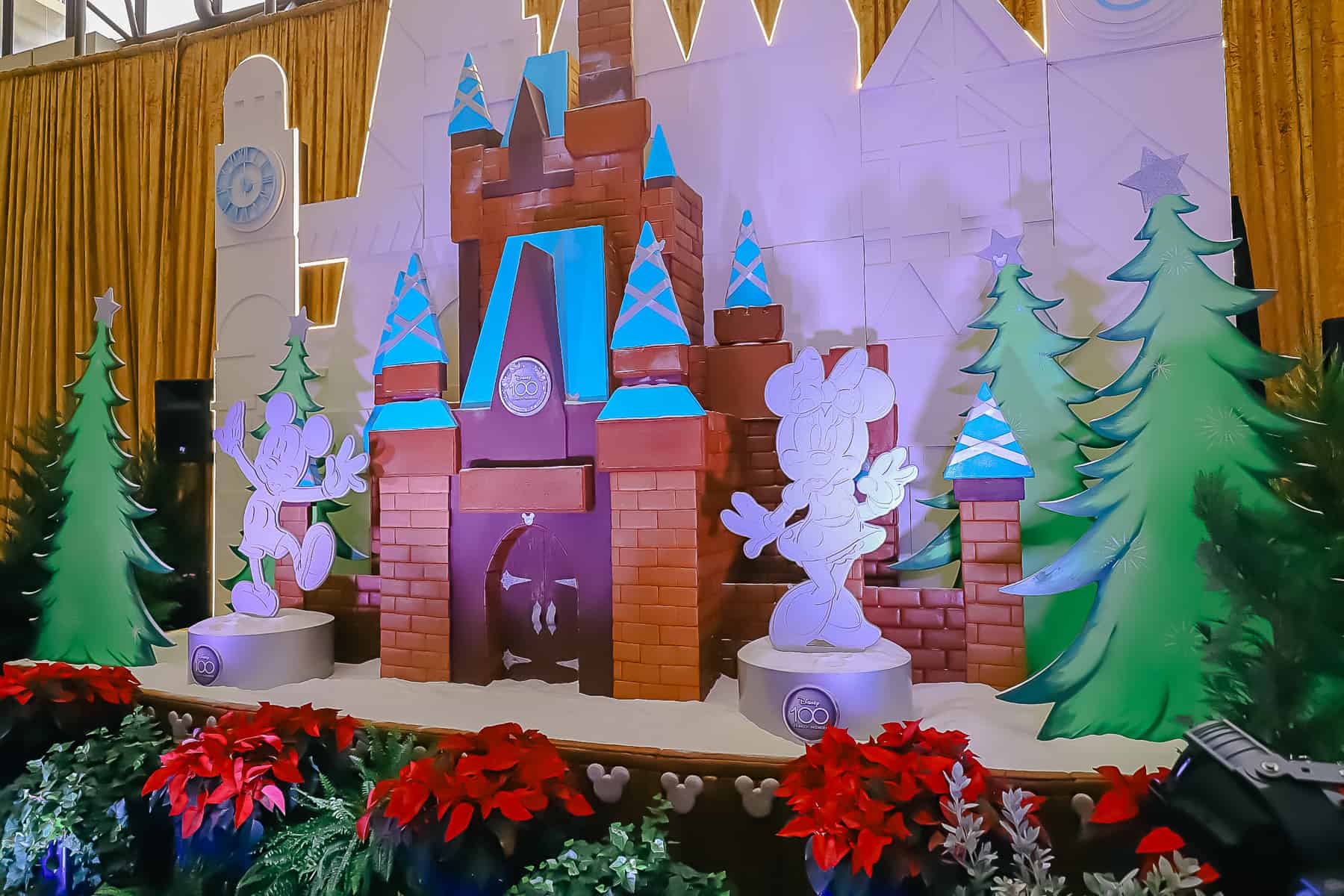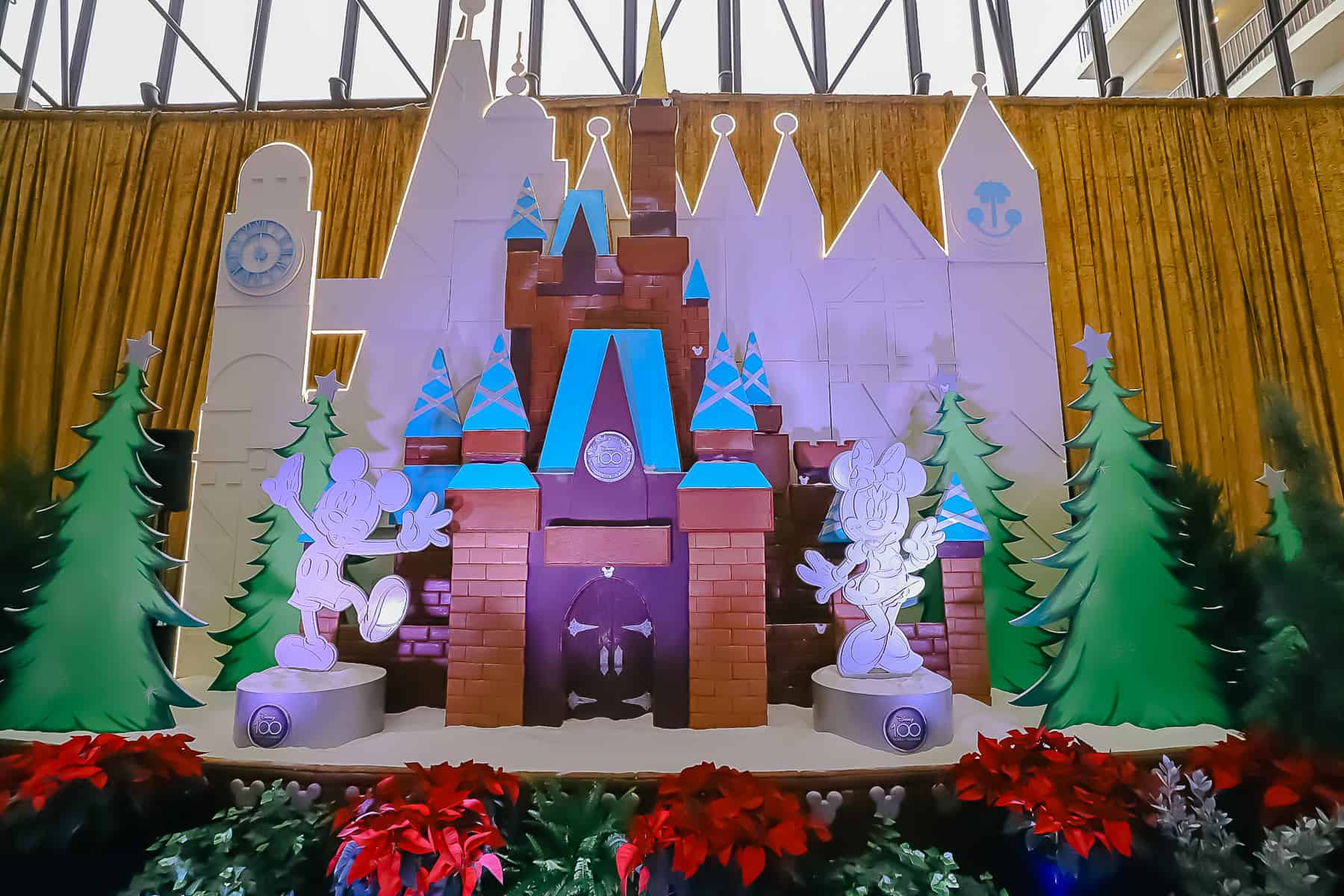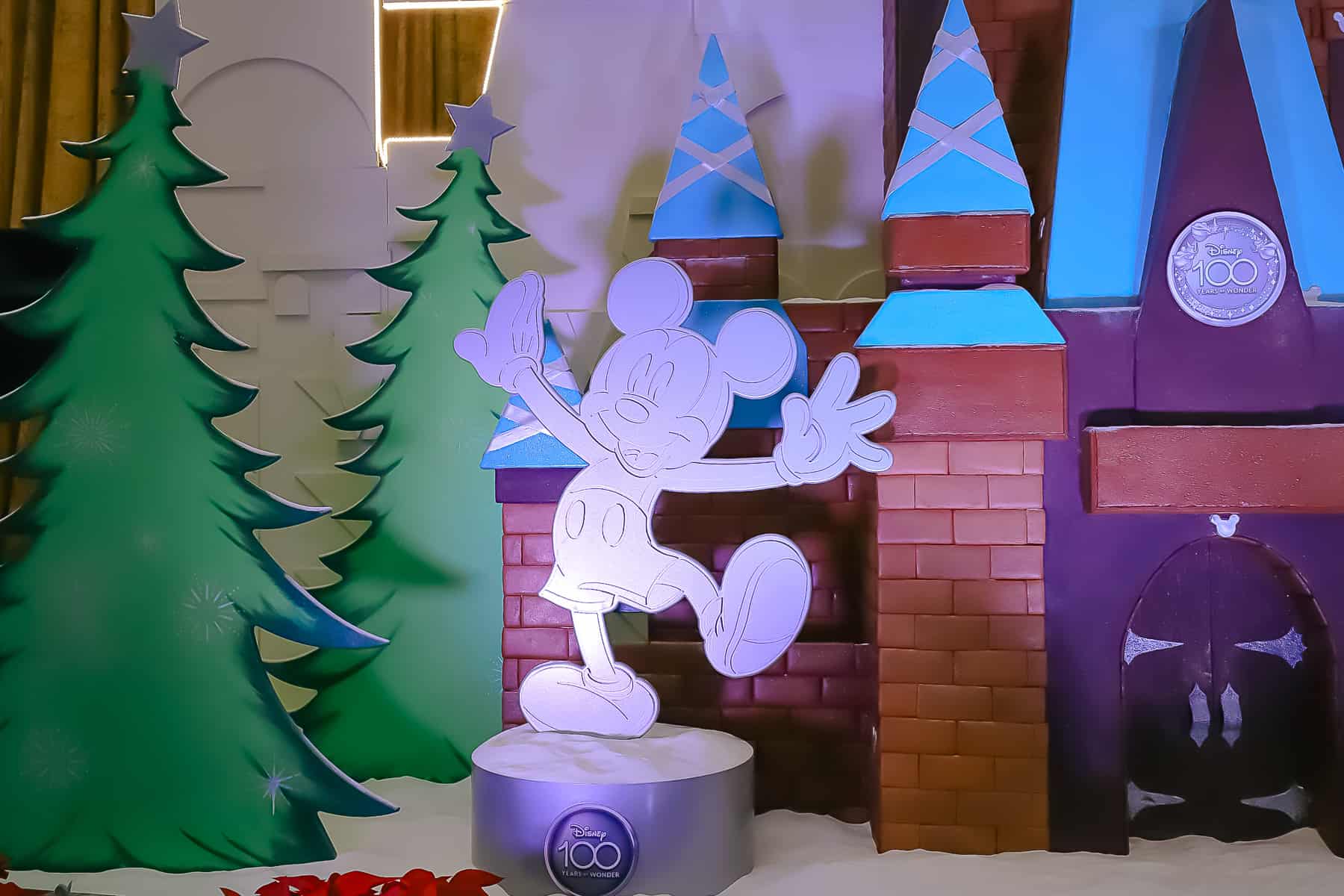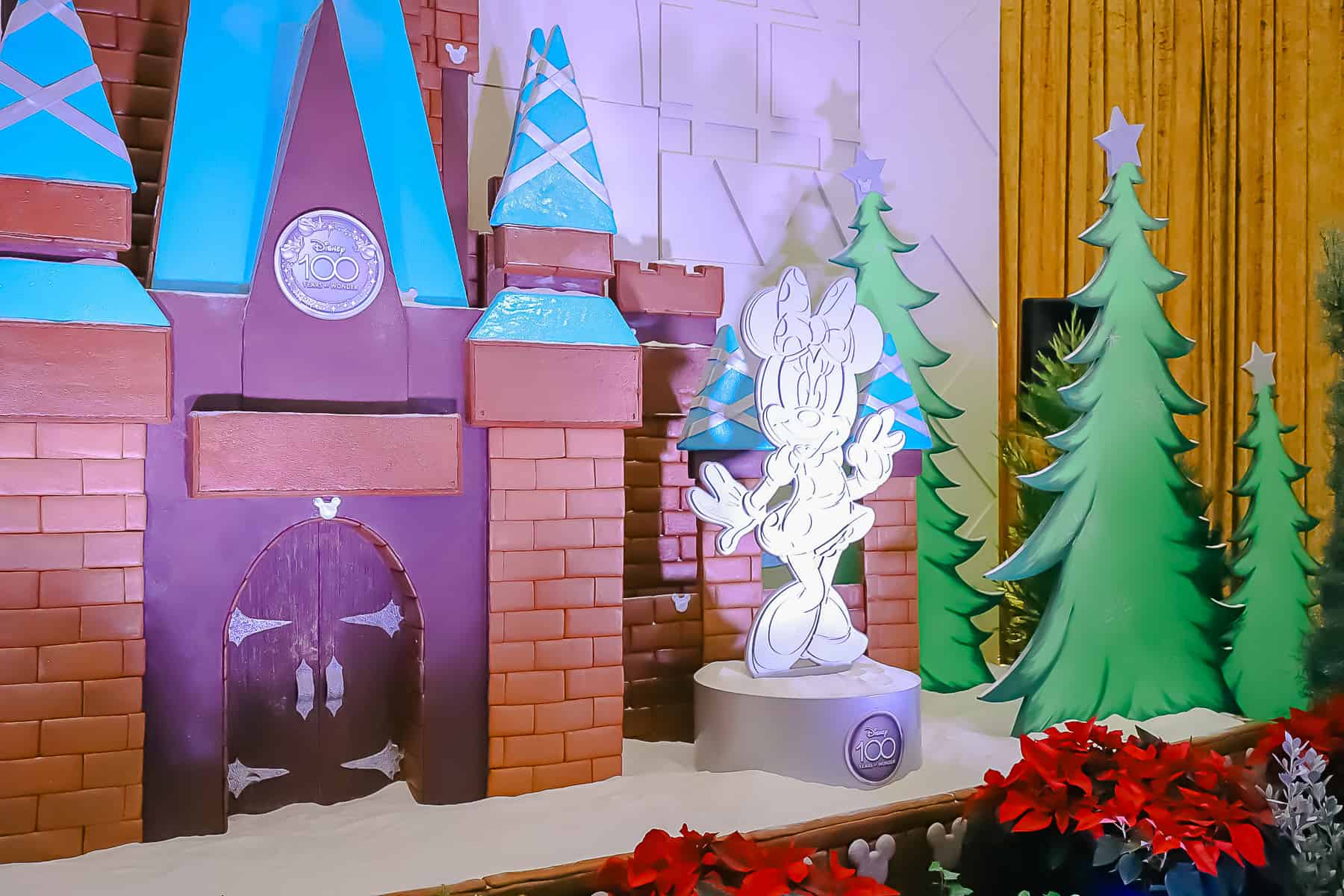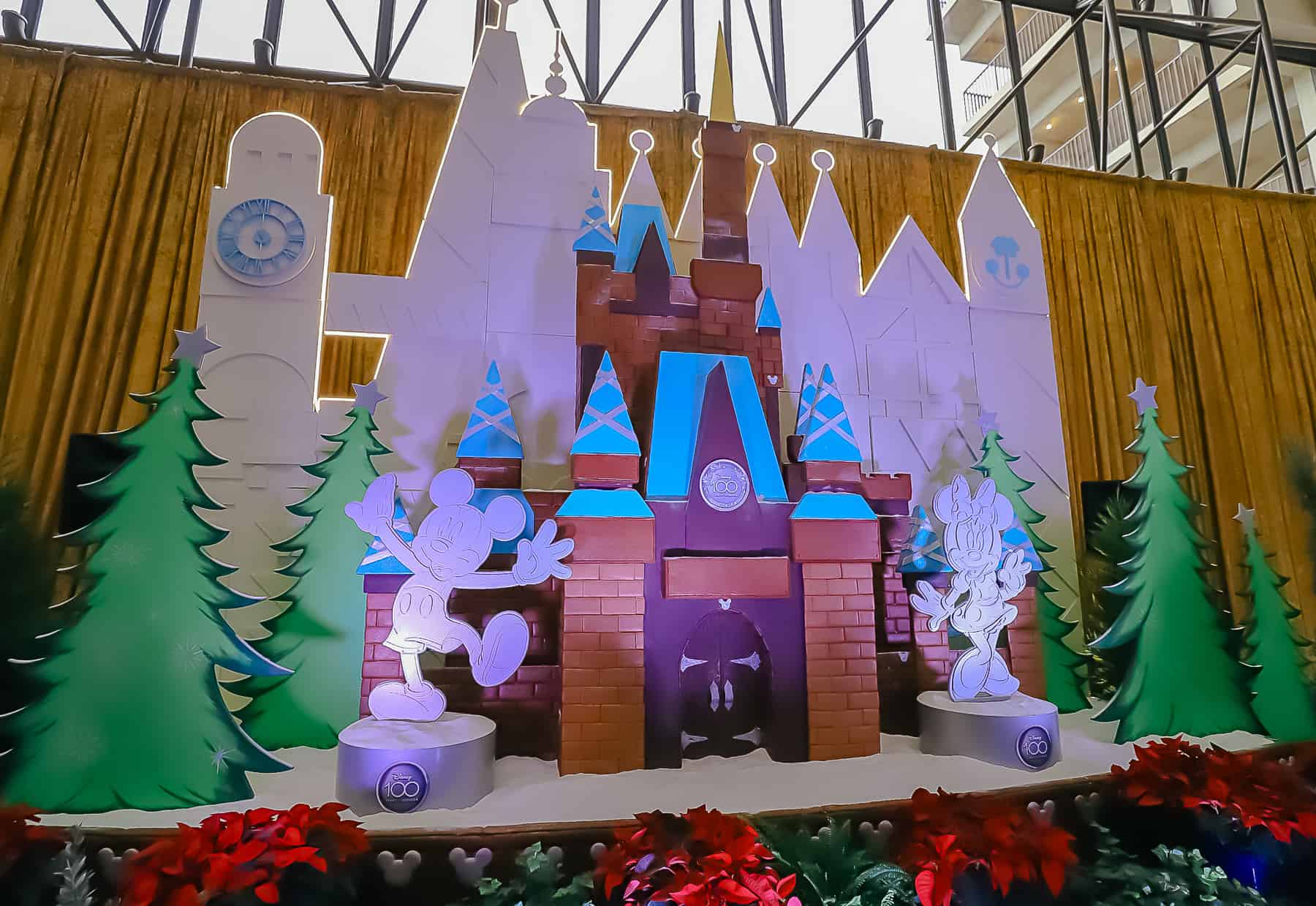 Toward the left of the display, you'll find a pop-up shop that offers a variety of gingerbread and holiday-inspired treats.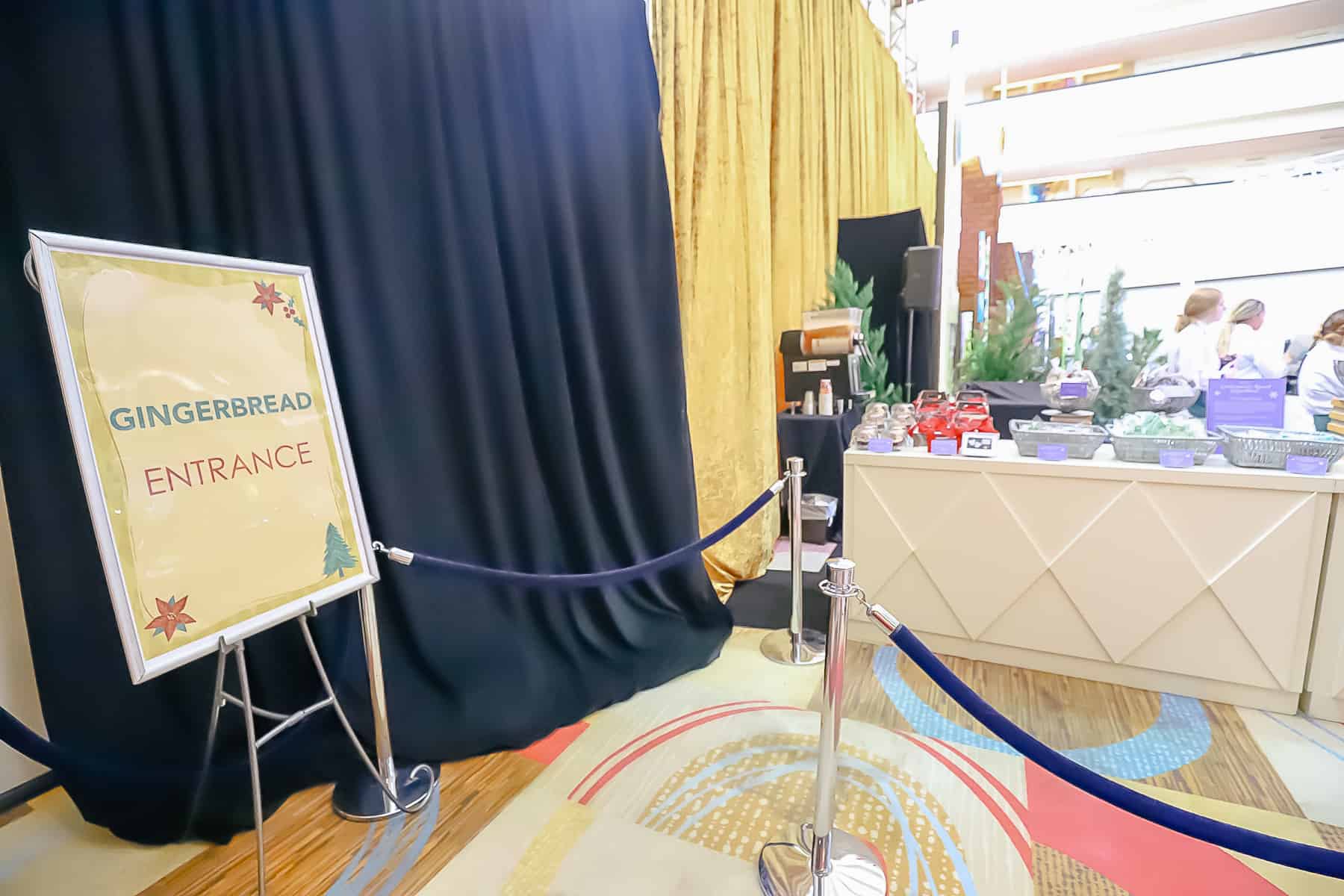 Additionally, a few collector pins and ornaments are available. I don't know about you, but I kind of love the Edna Mode gingerbread look. She is timeless.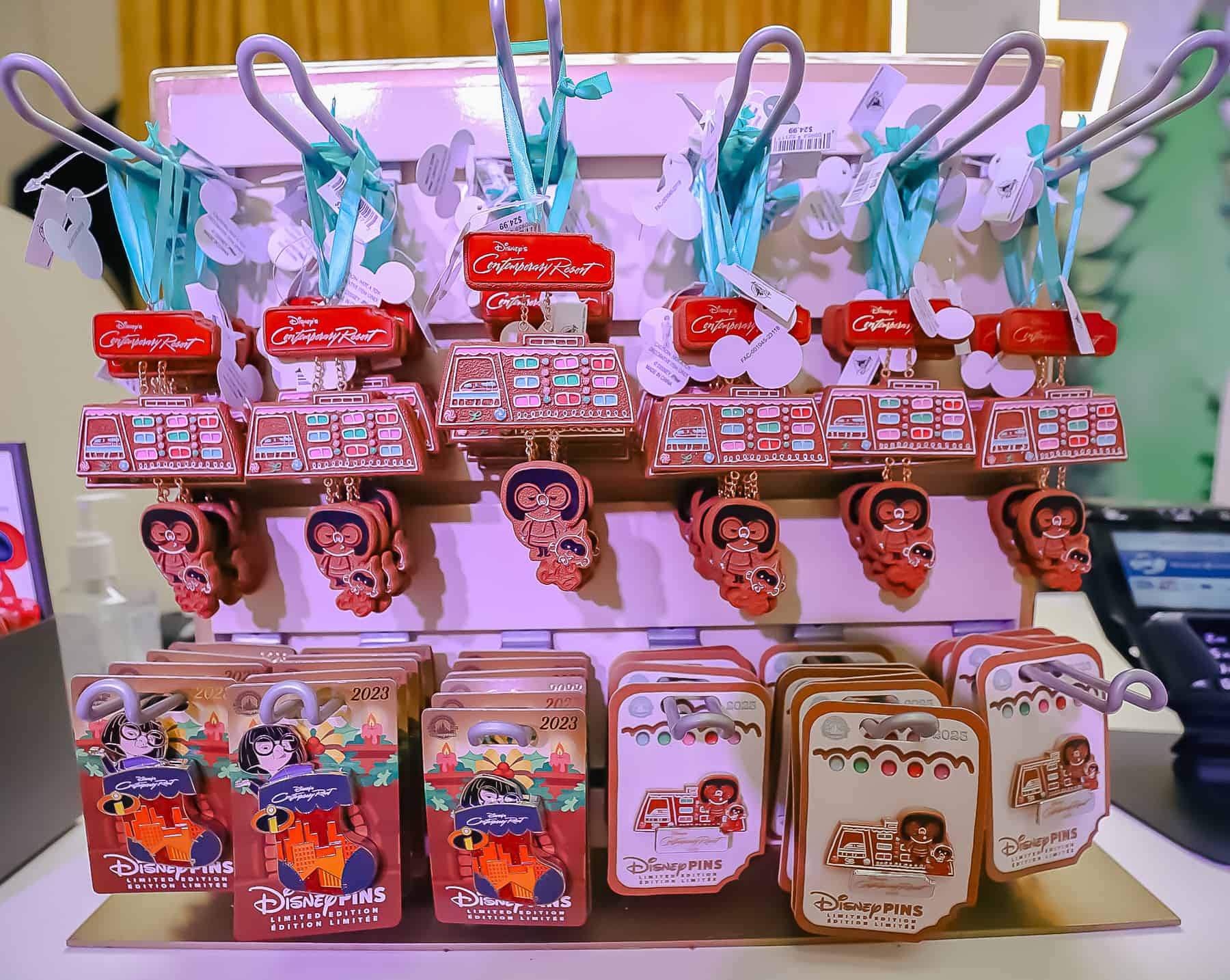 While visiting the display, I caught a slow moment and walked through to photograph the treats. With so many gingerbread displays, you might want to preview these items before you arrive. We'll start with the Gingerbread Latte Cupcake that's $6.49.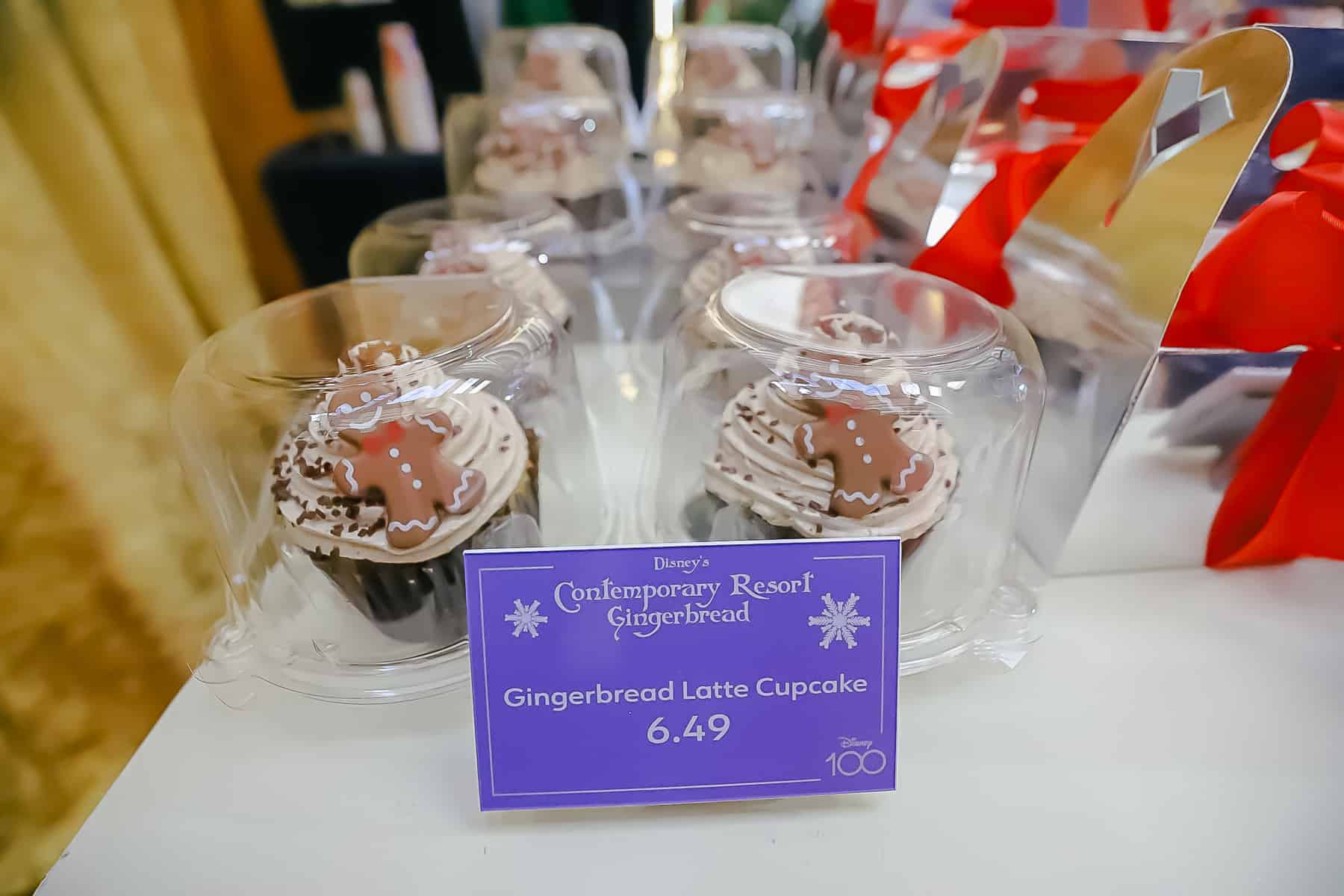 Here is a Paint-Your-Own Cookie Box for $25.00.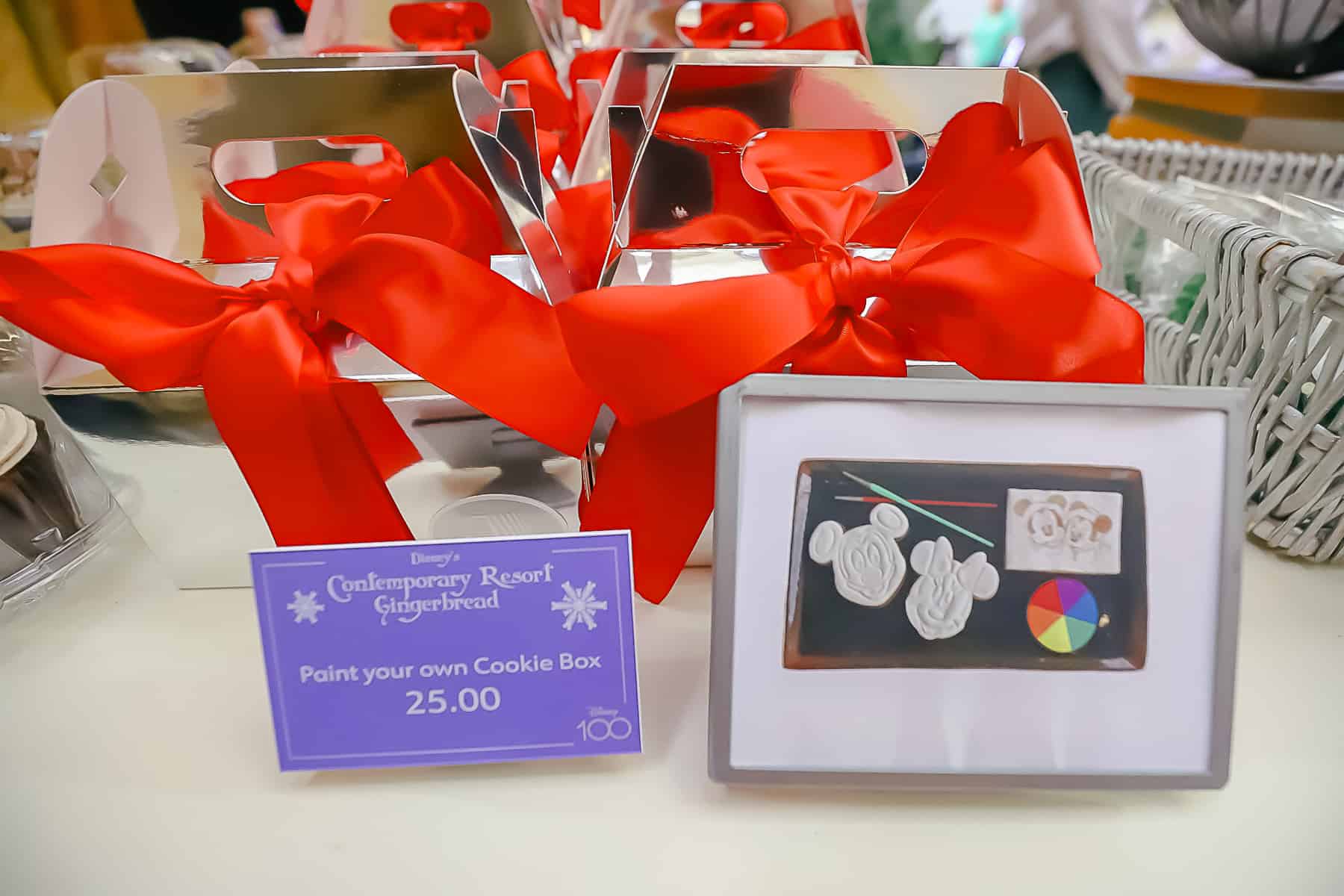 This Pistachio Linzer Cookie is $6.29.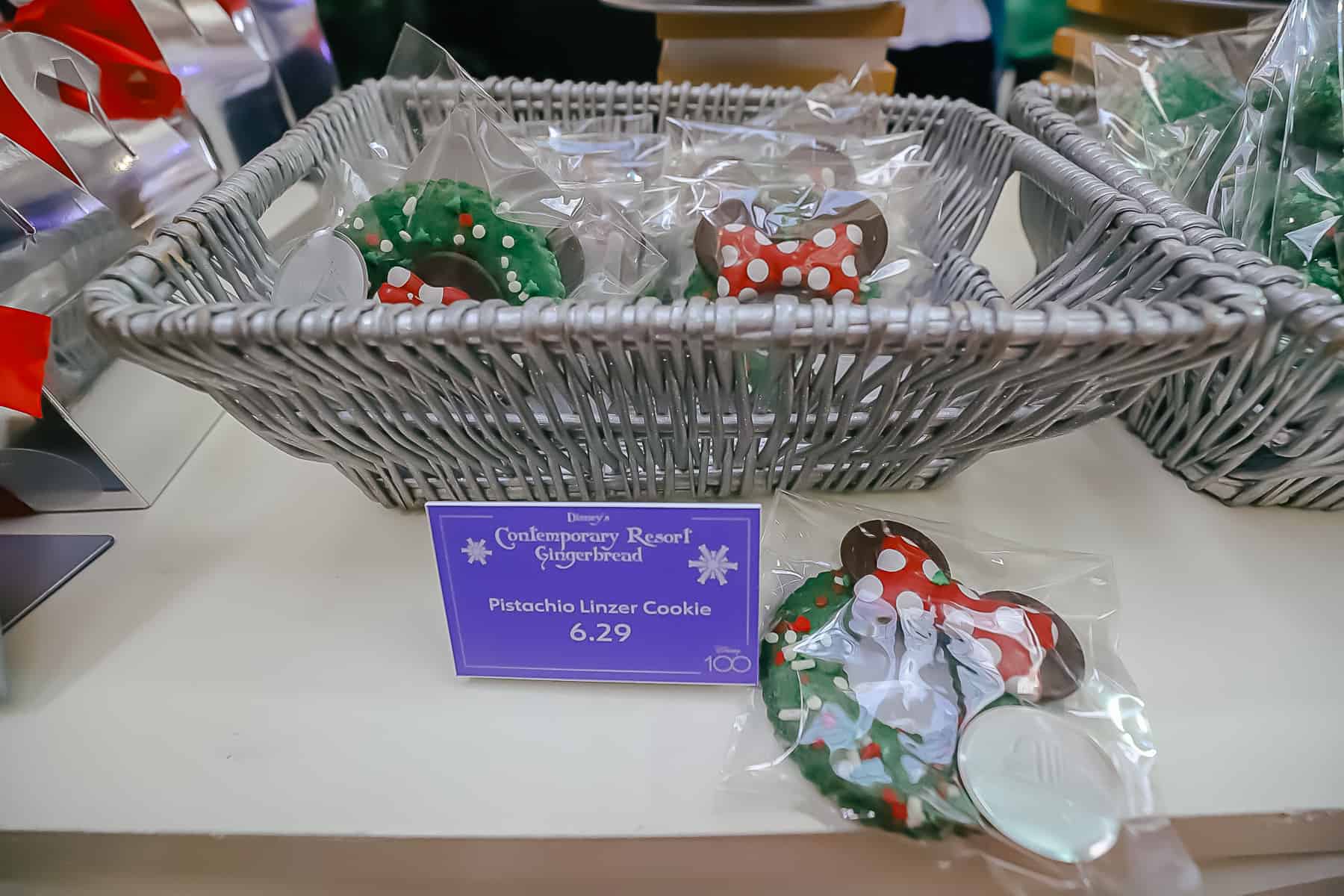 A bag of Peppermint Bark is $14.29.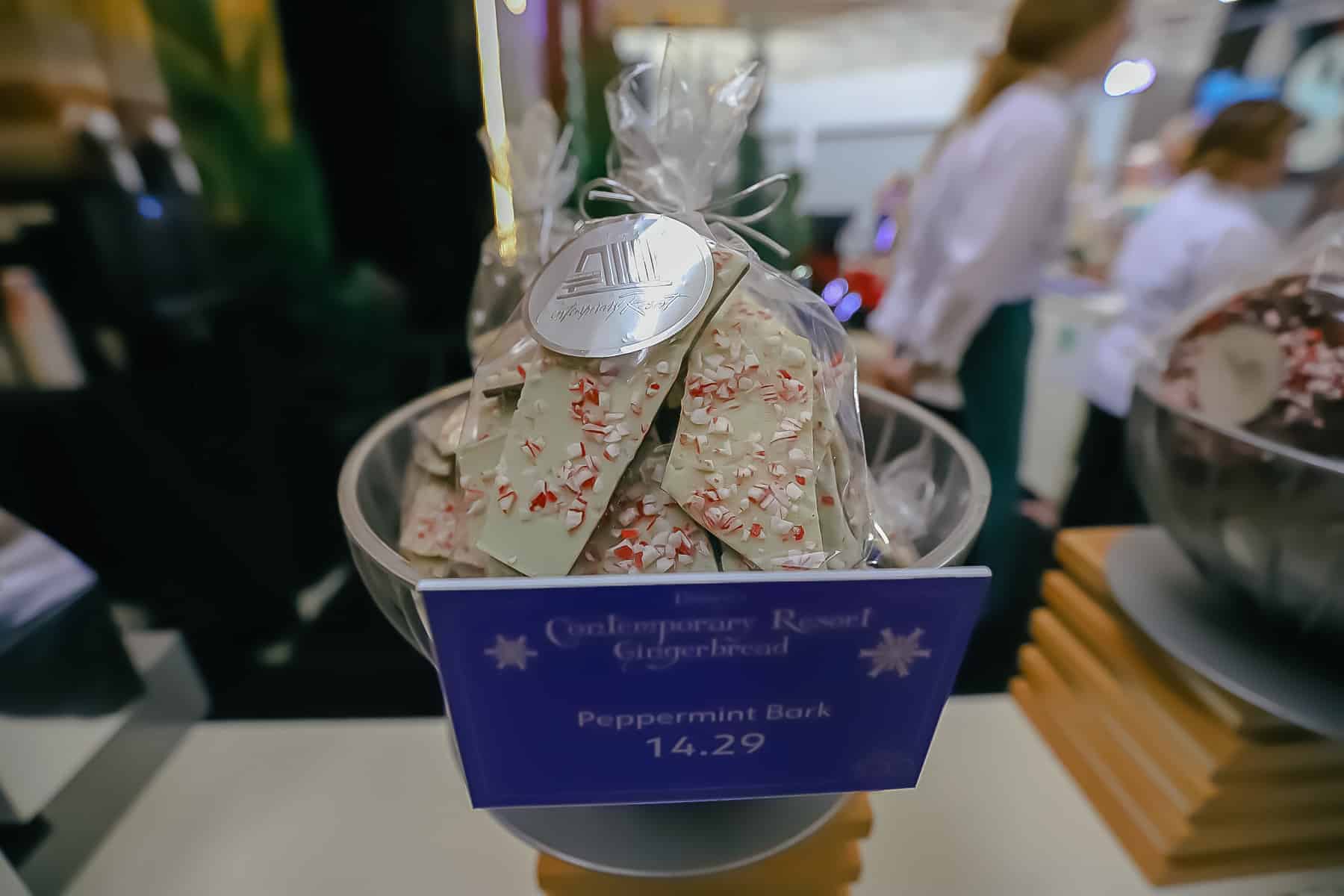 This one looked yummy to me! It's a Christmas Tree Butter Cookie for $5.29.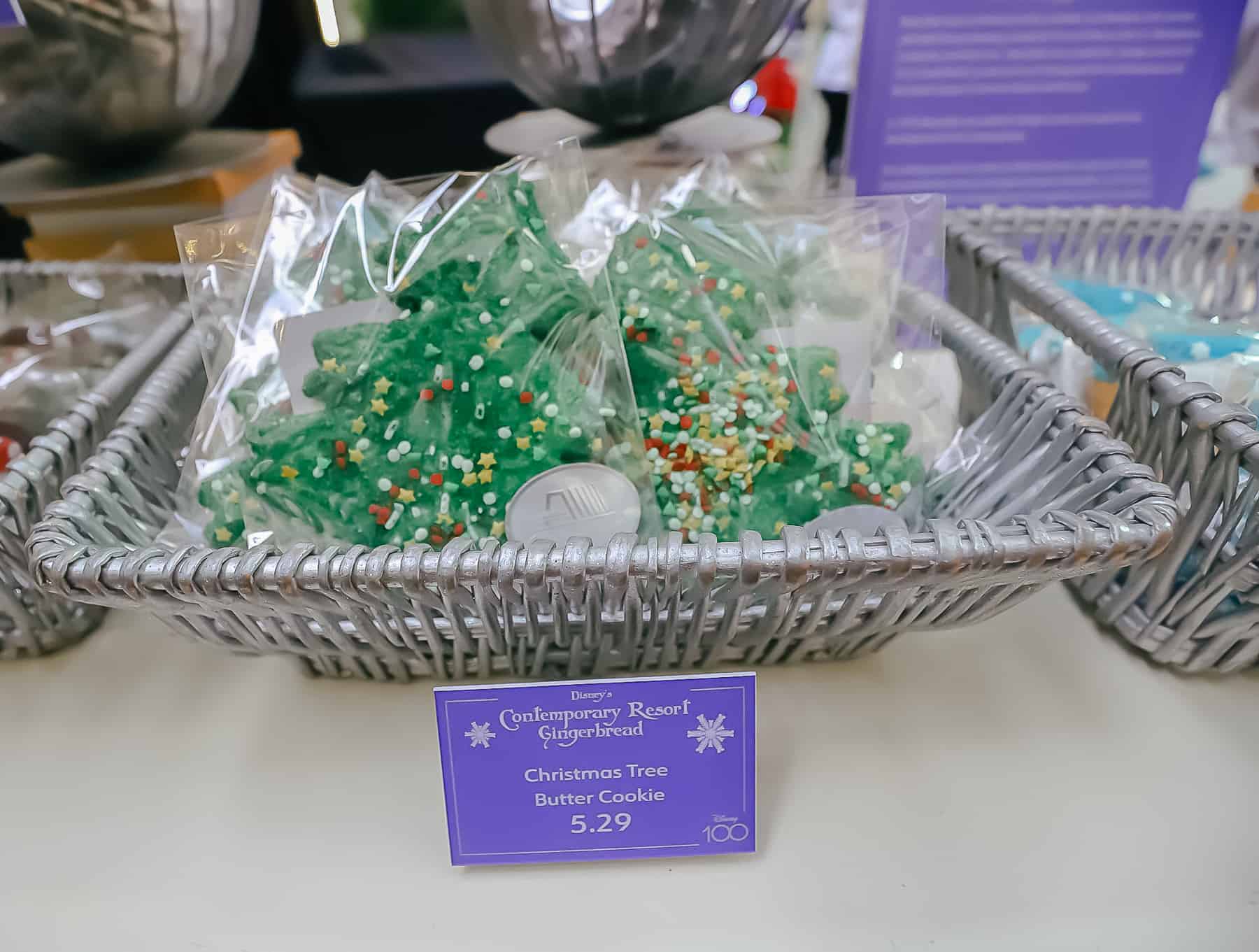 Here, we have a Chocolate Peppermint Cookie for $5.49.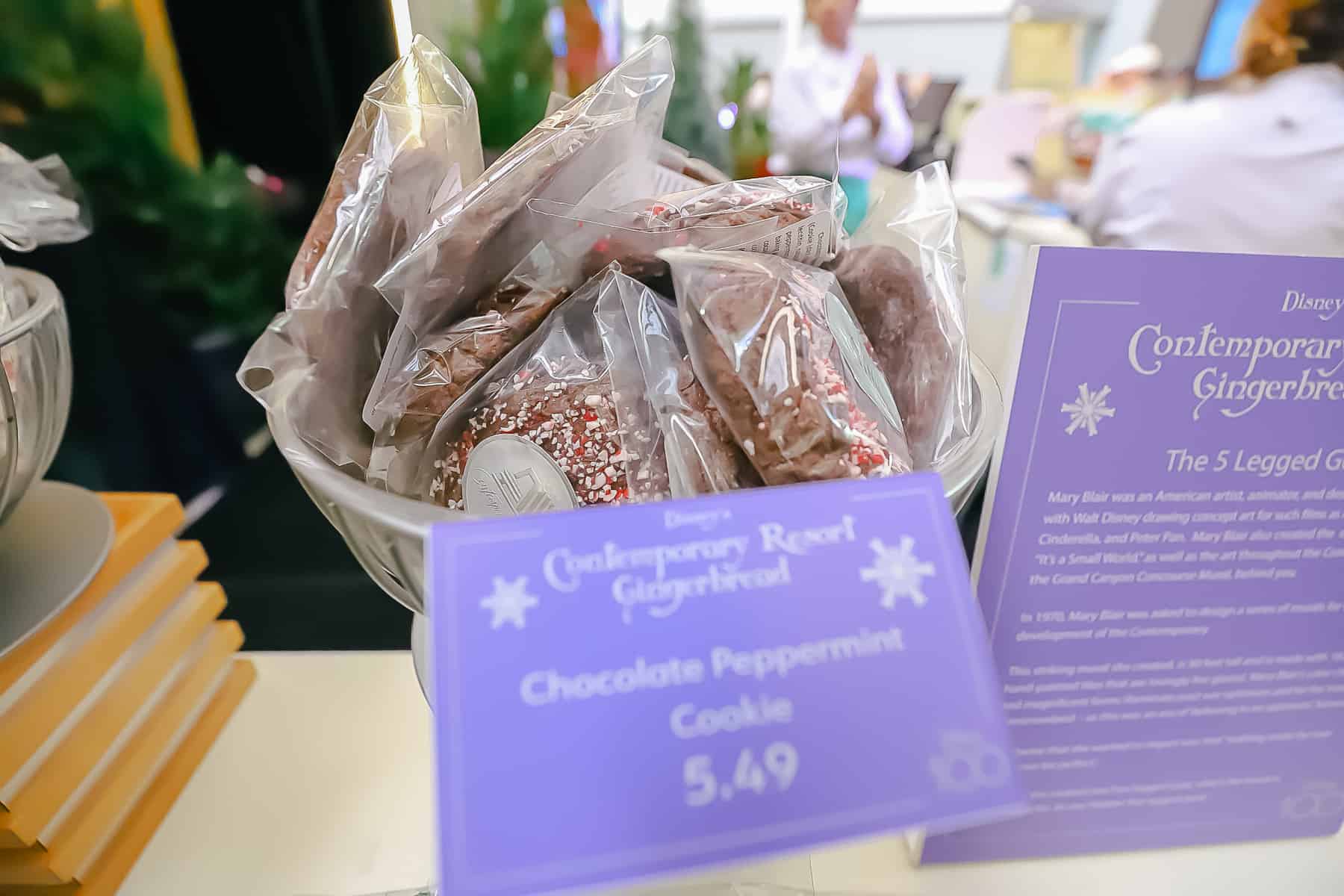 The famous Five-Legged Goat Sugar Cookie returns for $5.49.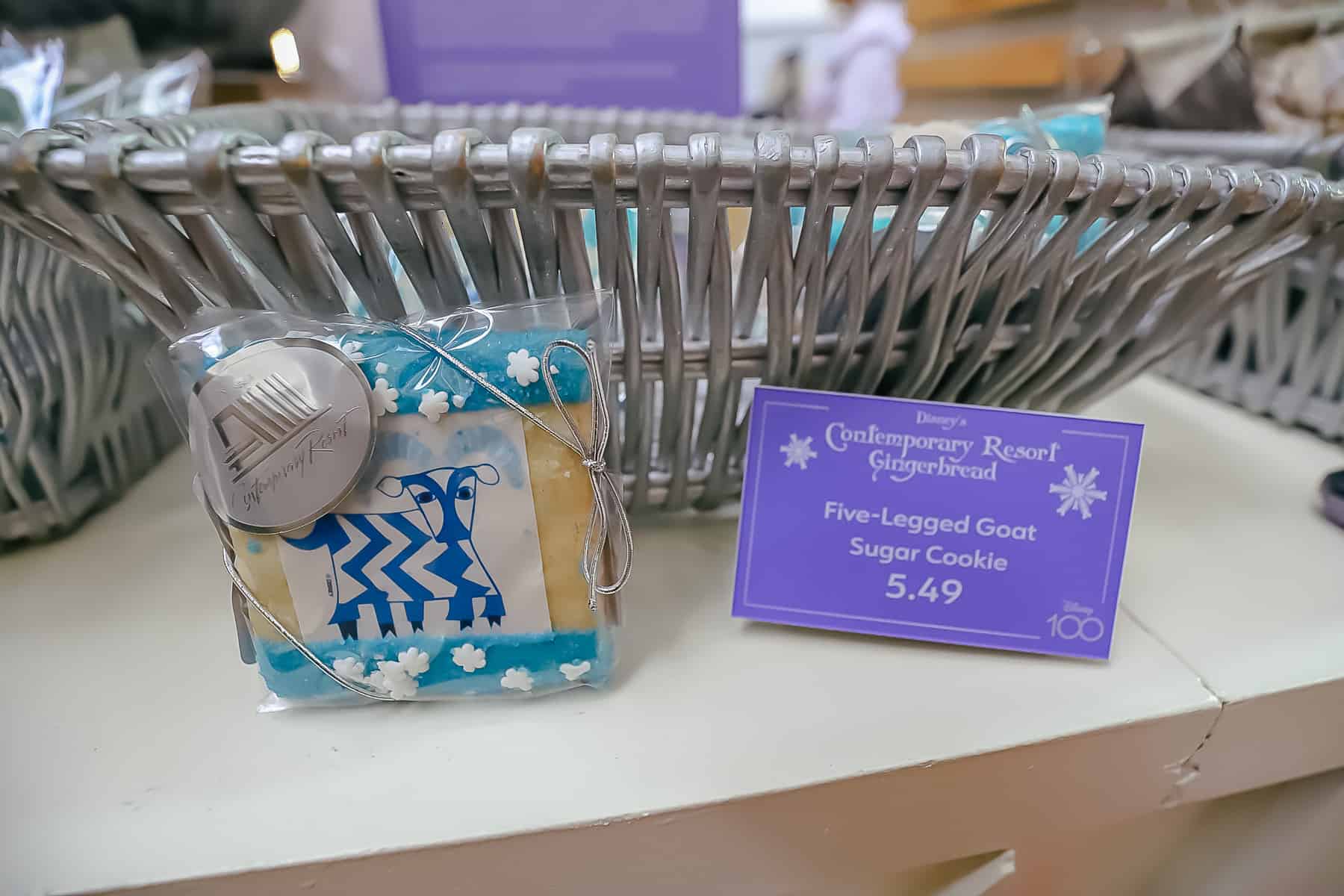 Next to this display, a sign details the story of the 5-legged goat.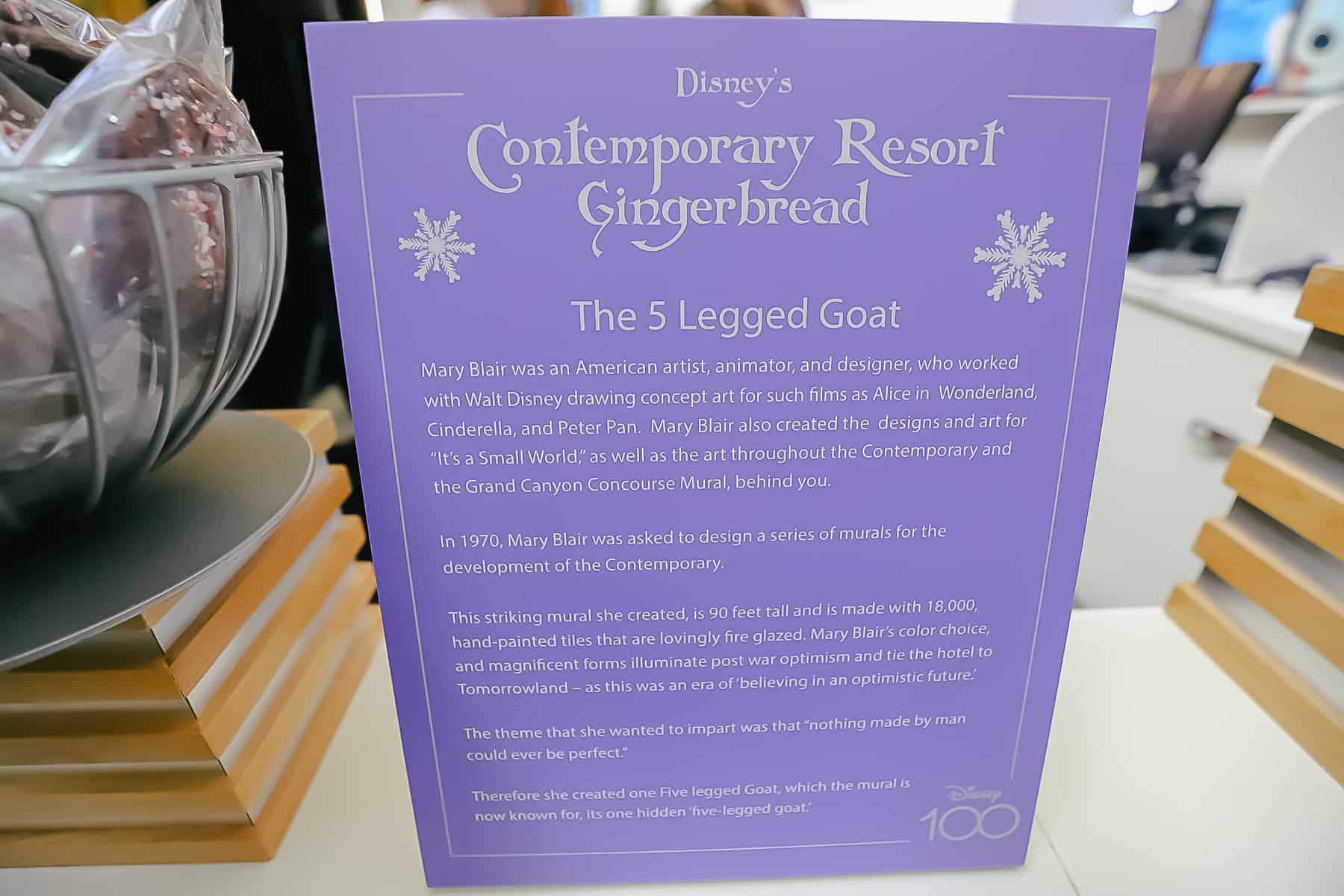 A Gingerbread Loaf costs $5.29.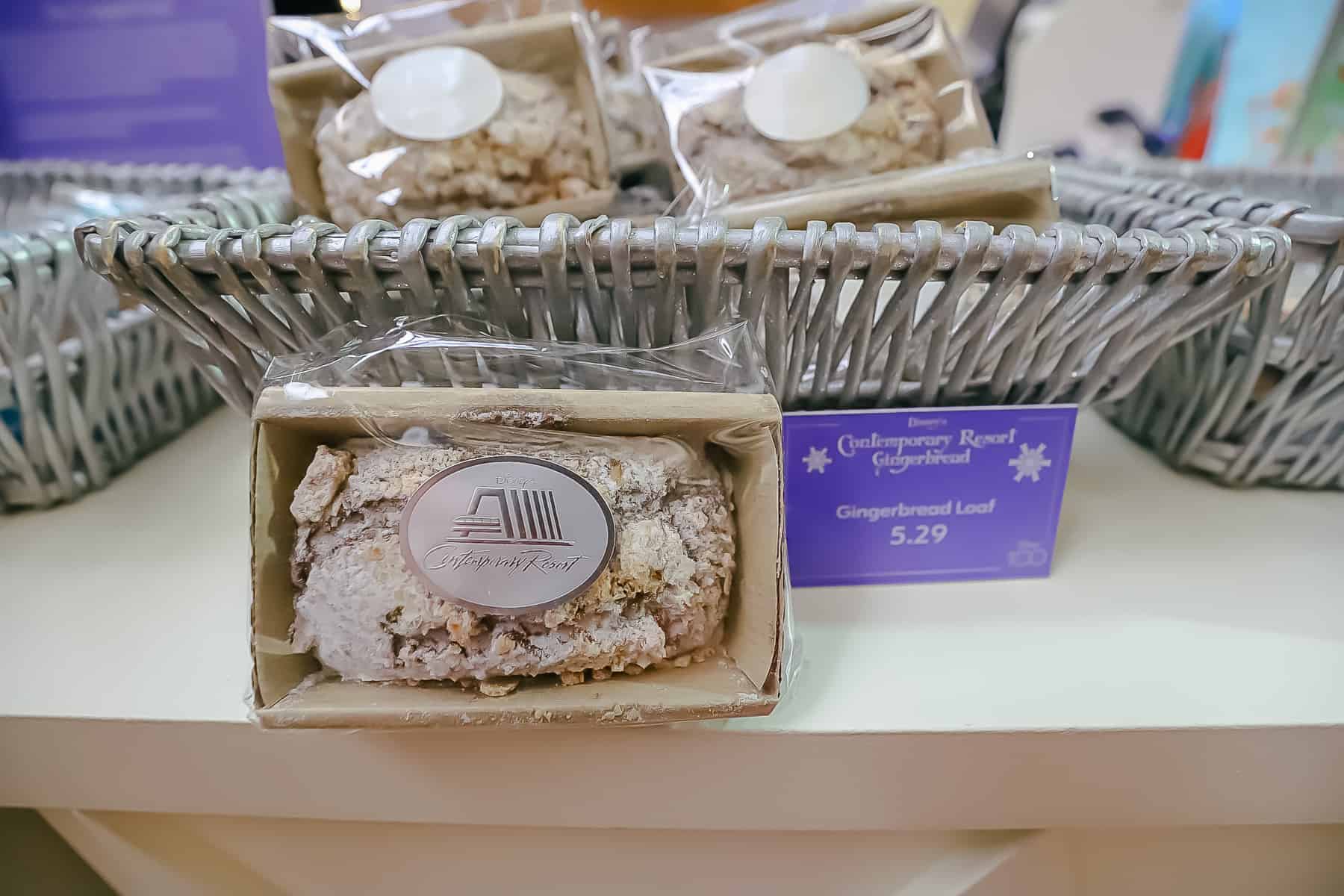 This gluten-friendly Gingerbread Cookie is $5.79.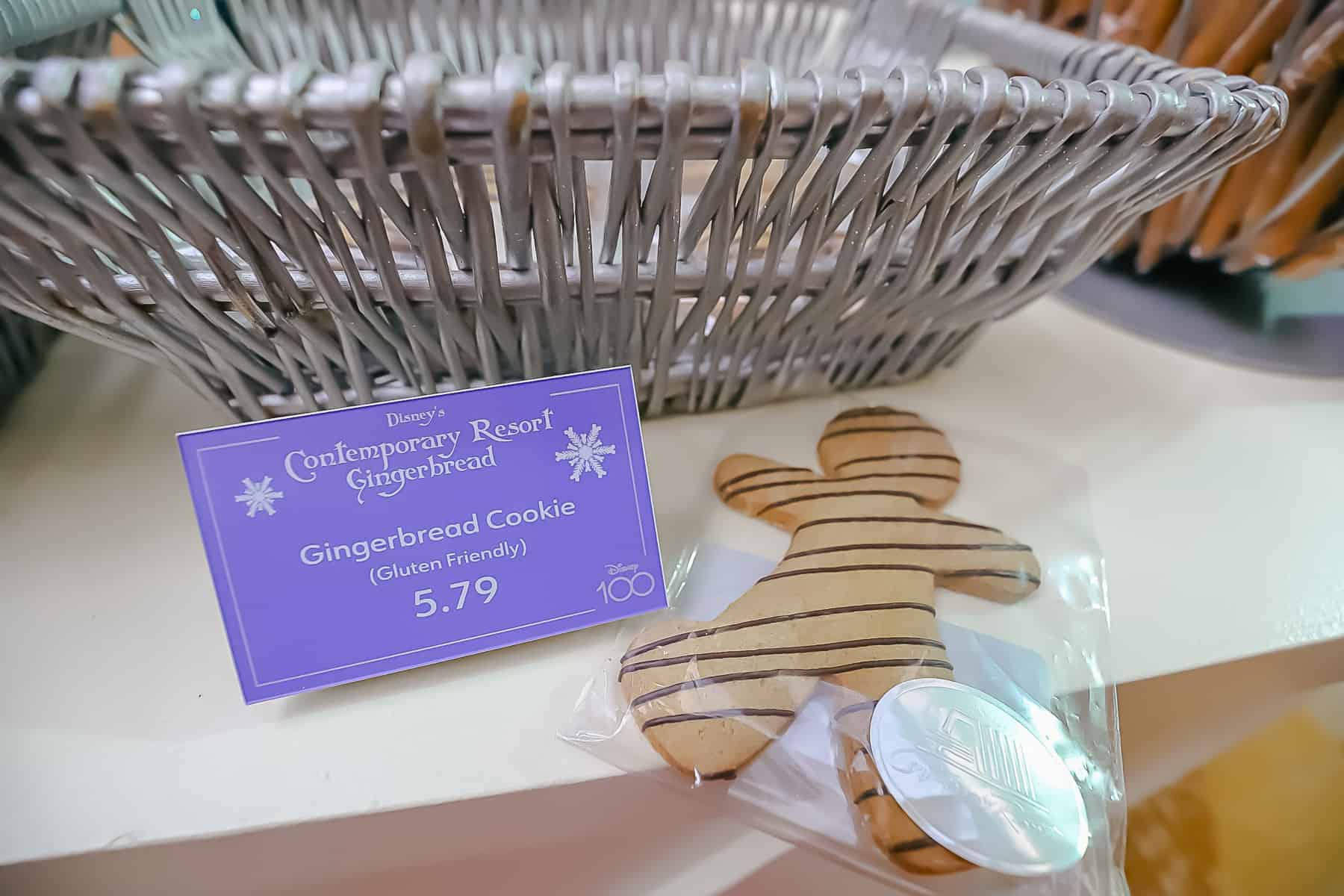 Next, we have a Winter Chocolate Twist for $5.99.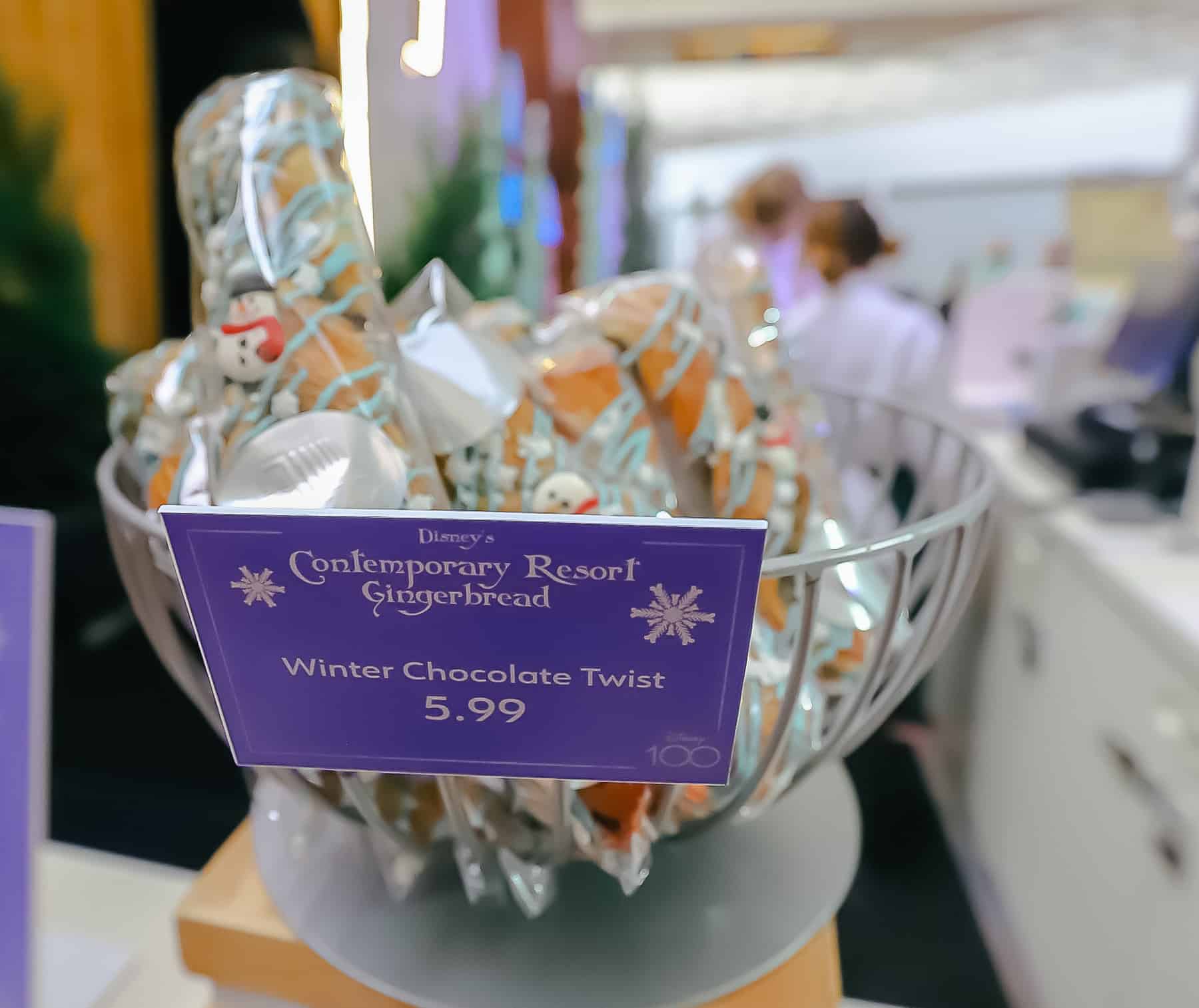 Another popular treat, the Contemporary Gingerbread Brick, is $6.50.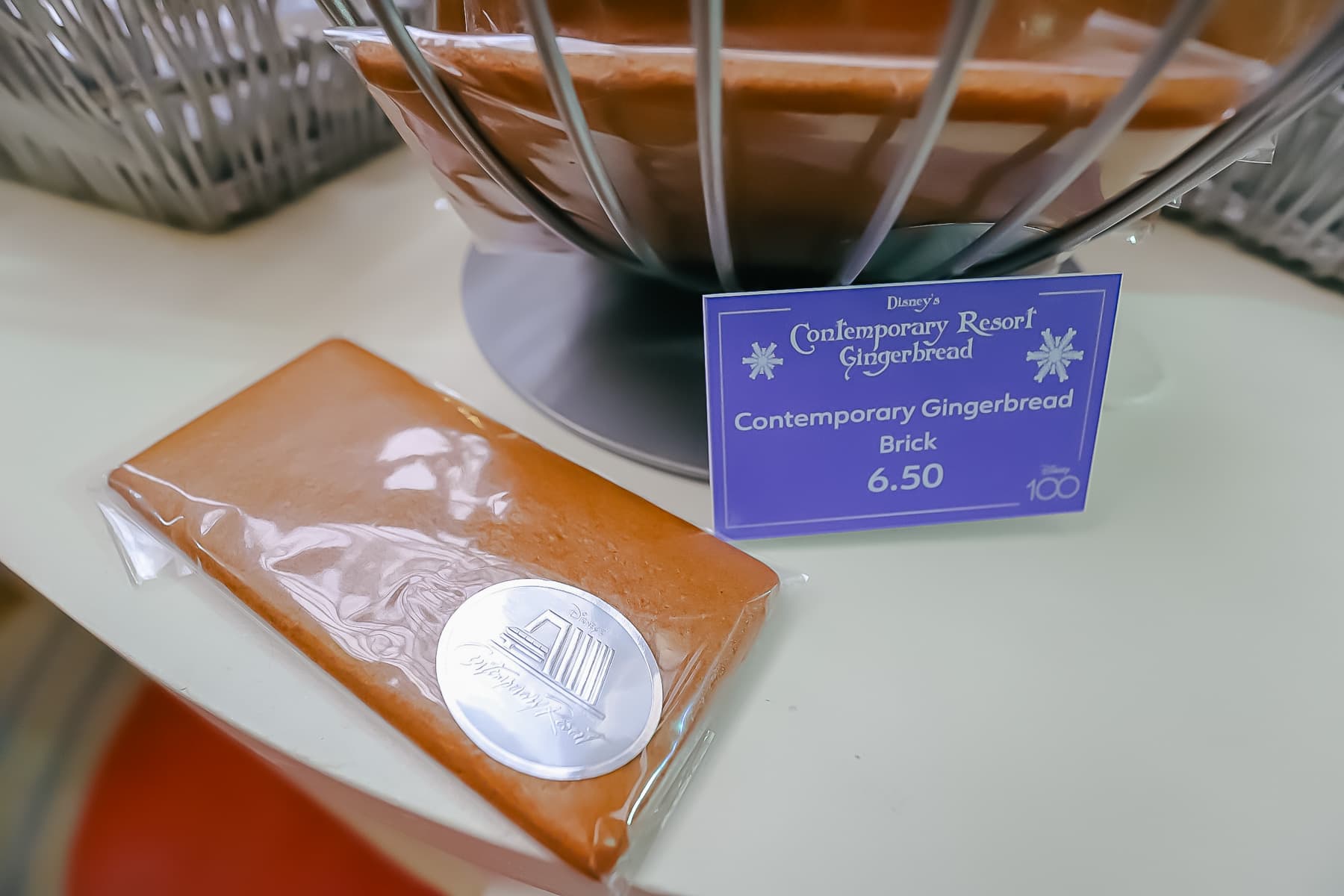 Here is a Hot Chocolate Caramel Fudge Bar for $7.79.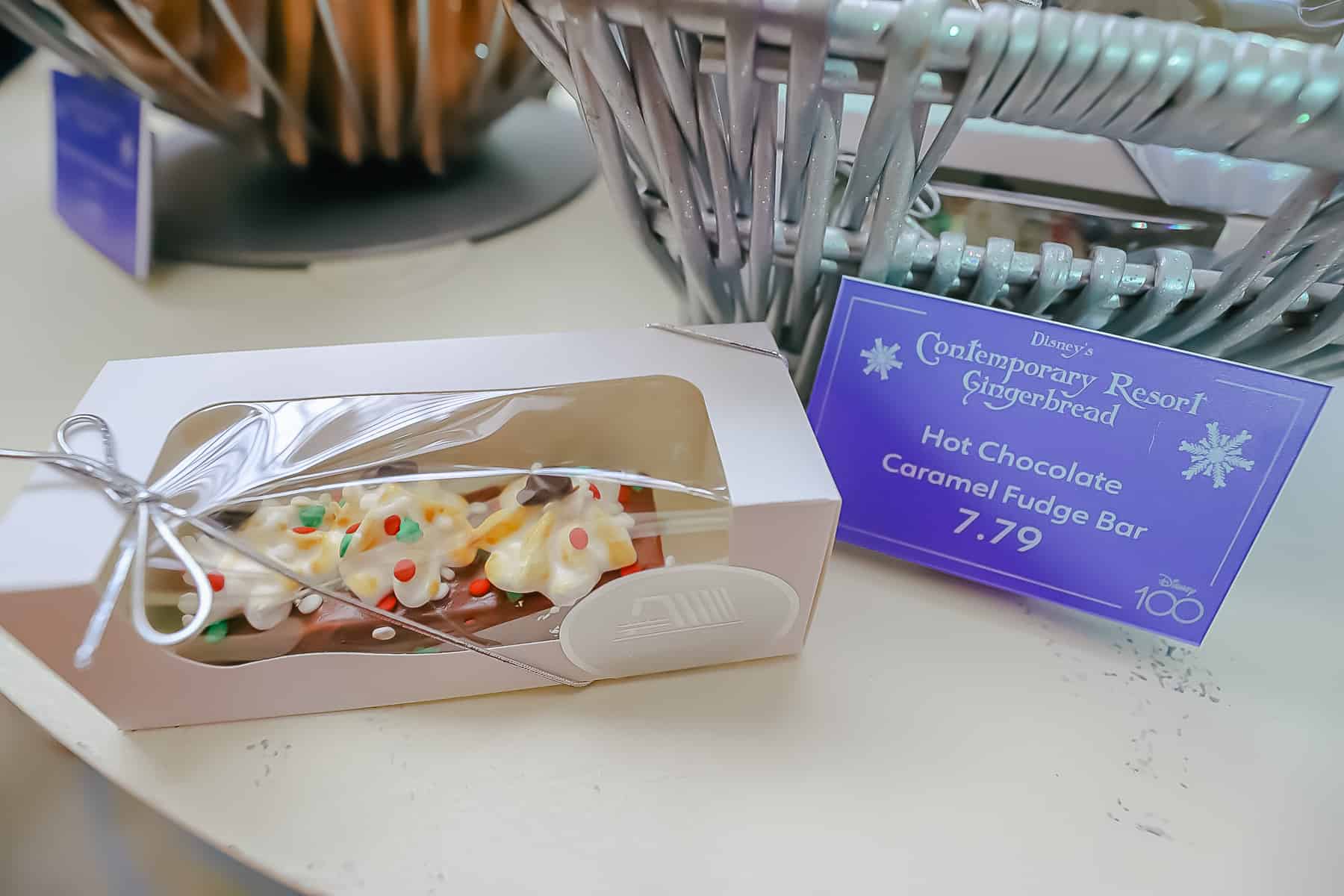 Lastly, a few beverages are available, like frozen hot chocolate, frozen horchata, hot chocolate, and coffee. Floaters were available for $6.00 each.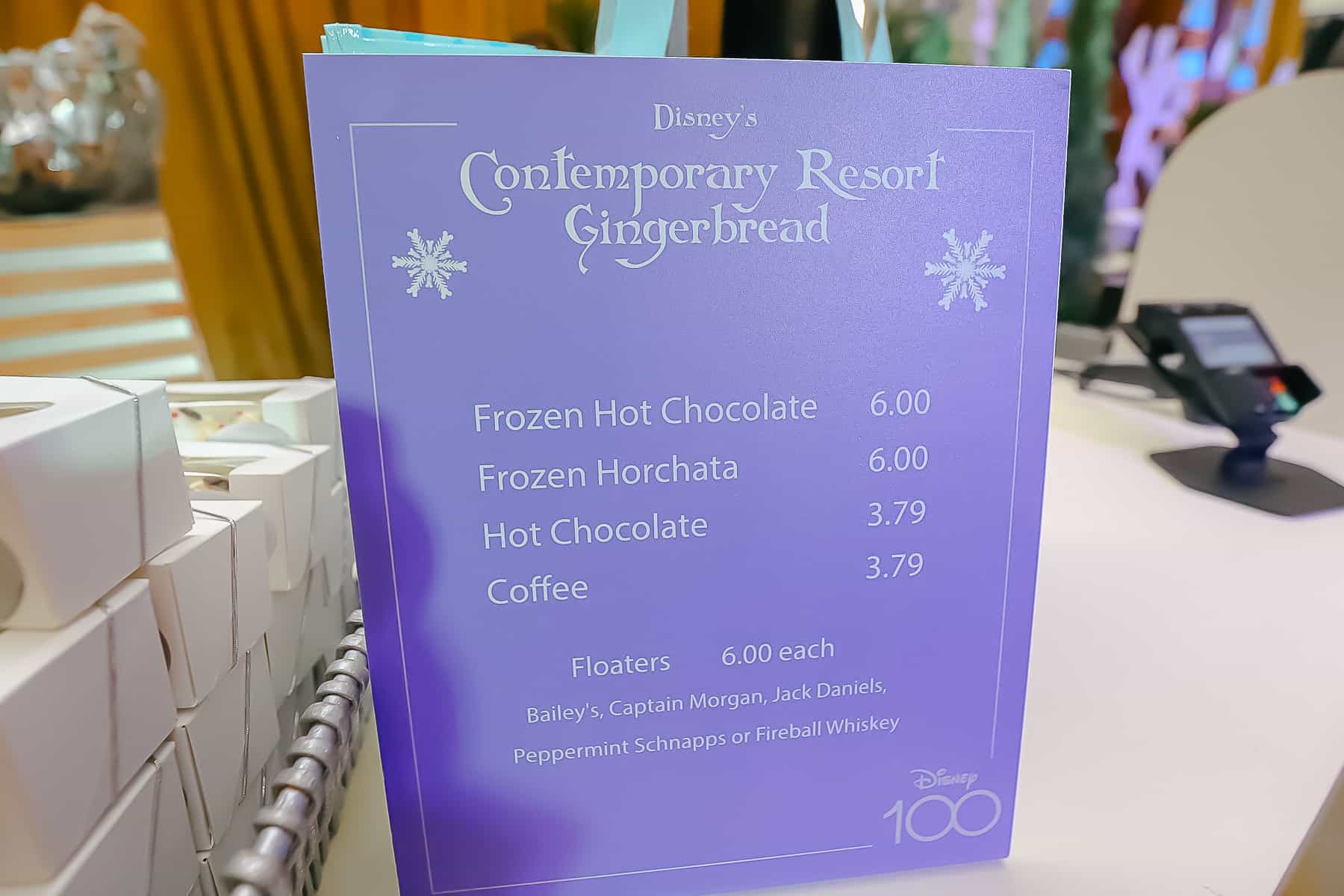 If you have the opportunity, the gingerbread castle at Disney's Contemporary is a fun stop! These traditions are part of what makes a holiday trip to Walt Disney World so special.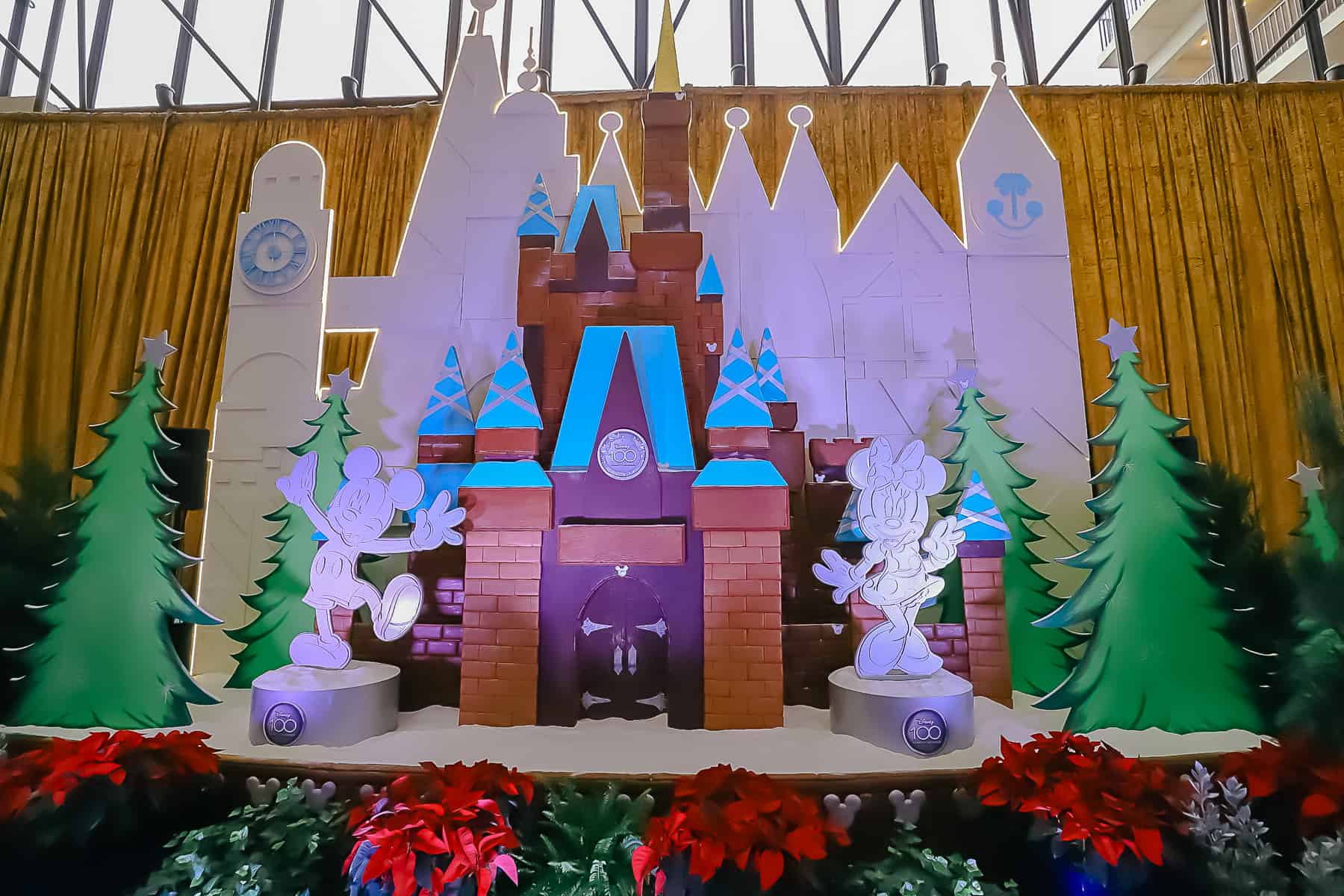 For more holiday coverage, we've created a Disney World Christmas Guide that lists our articles for this season. You might also like:
What Do You Think?
Will you have time to visit Walt Disney World over the holidays this season? Have you ever visited the Contemporary to see their gingerbread display? Would you purchase any of the treats? If so, which one?