Affection Section at Disney's Animal Kingdom
Affection Section is the only petting zoo in the entirety of the Walt Disney World Resort. Specifically, you'll find this petting zoo at Rafiki's Planet Watch at Disney's Animal Kingdom.
This article will take a detailed look at Affection Section, including how to locate this area of the park and what you'll find upon arrival. Anyone interested in animals will want to visit this area during their vacation.
For starters, Affection Section is an excellent place to let your kids be kids. Learning about animals and having these kinds of experiences growing up might impact them more than you could ever know.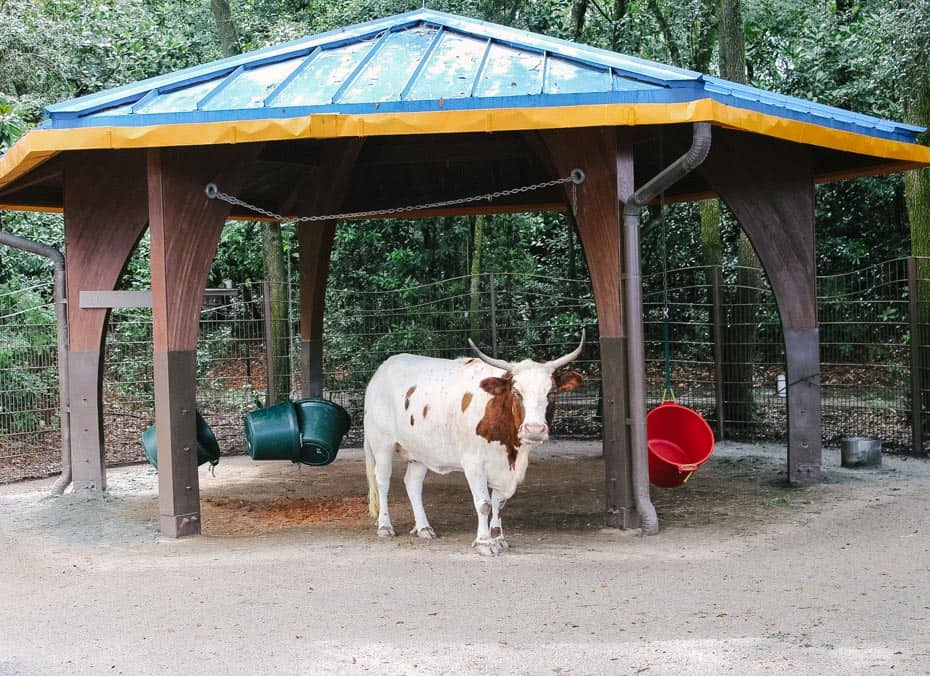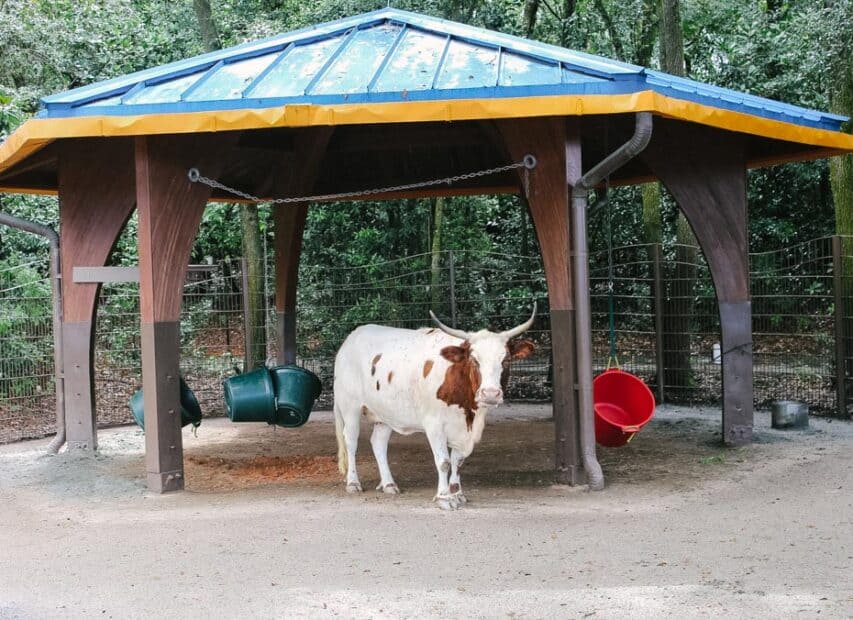 Here are the quick reference details for experiencing Affection Section on your next visit.
Affection Section
Affection Section is a large petting zoo with gentle animals. To get to the area, guests must take the Wildlife Express Train from Harambe to Conservation Station at Rafiki's Planet Watch.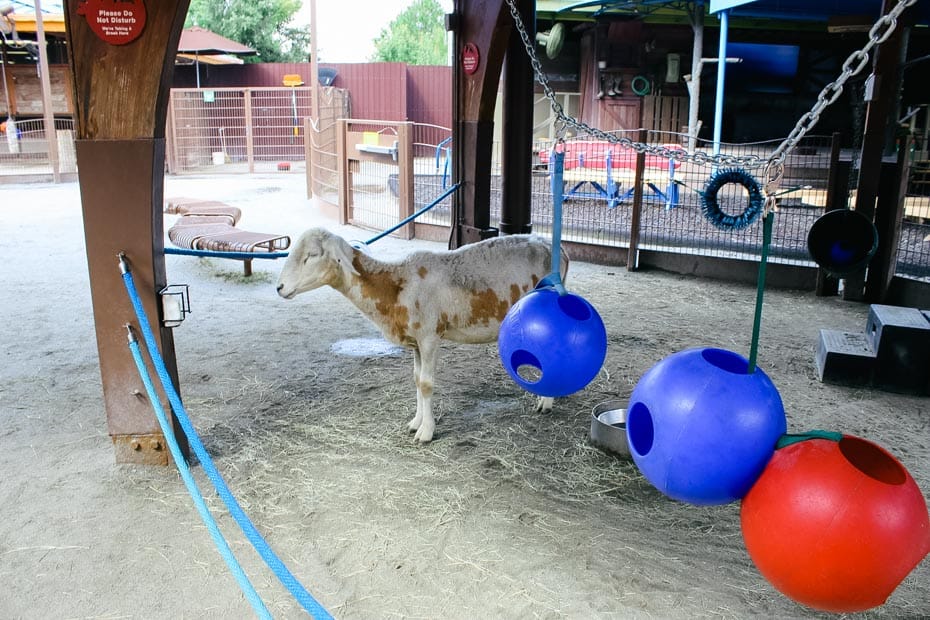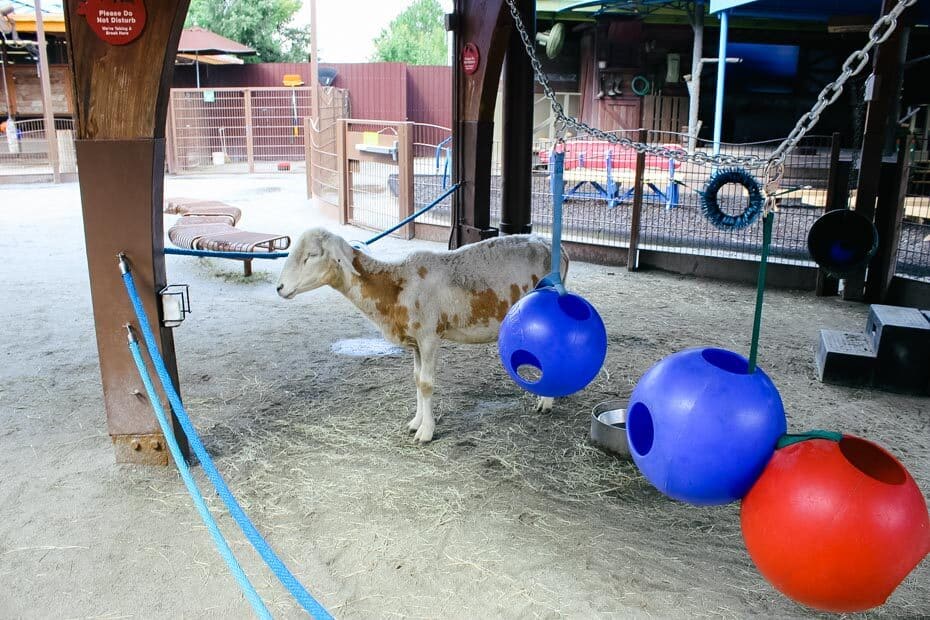 Affection Section often closes earlier in the day than the rest of the park. Therefore, the closing time for this area depends on what day it is or how late it is getting dark.
So make sure to check the hours of operation for this particular area. For example, you wouldn't want to hop on the train at 4:30 p.m. only for Affection Section to close at 5:00 p.m. Typically, the earlier you visit this area, the better.
Is Affection Section a must-do experience? That depends on your party.
For children who love animals, yes, I think it's important to make time to visit the area in your day. But, for a group of adults or teens, maybe not.
However, guests will still want to visit Rafiki's Planet Watch to participate in the Animation Experience at Disney's Animal Kingdom. This experience is fun for all.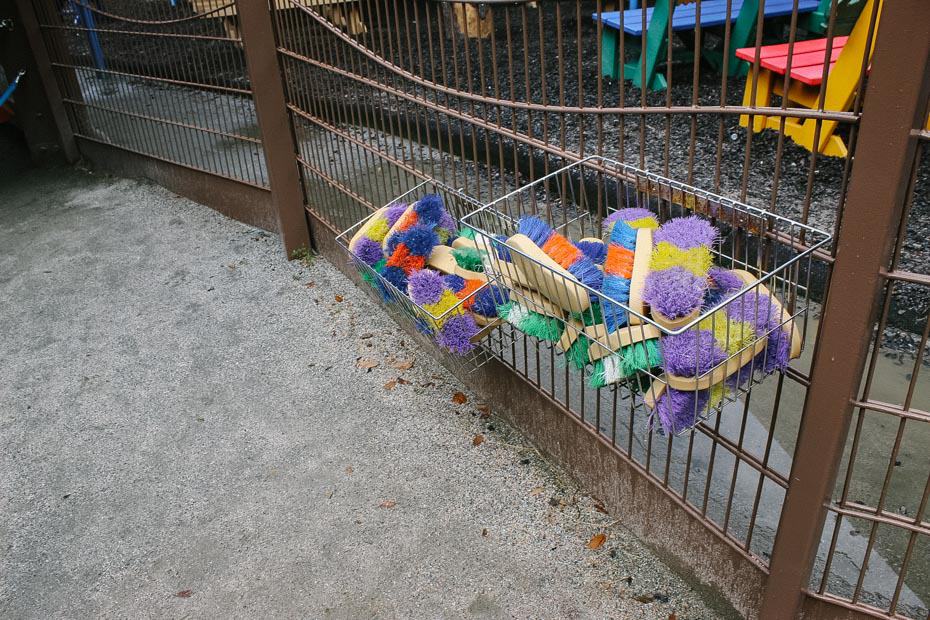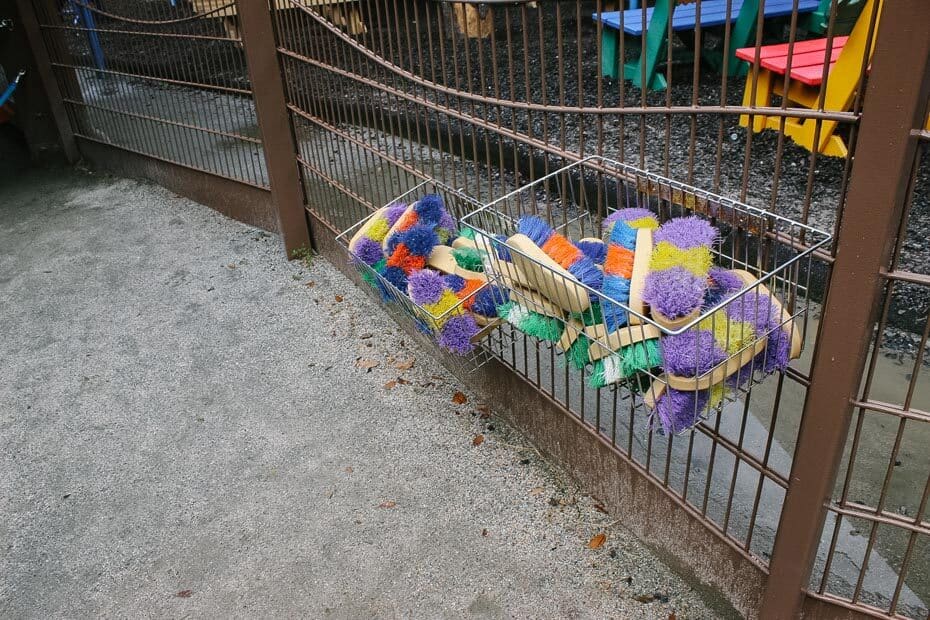 Care Story at Affection Section
In addition to the petting zoo area, Affection Section has a small outdoor theater with bench seats. During the day, cast members bring a few animals onto the stage and share some fun facts.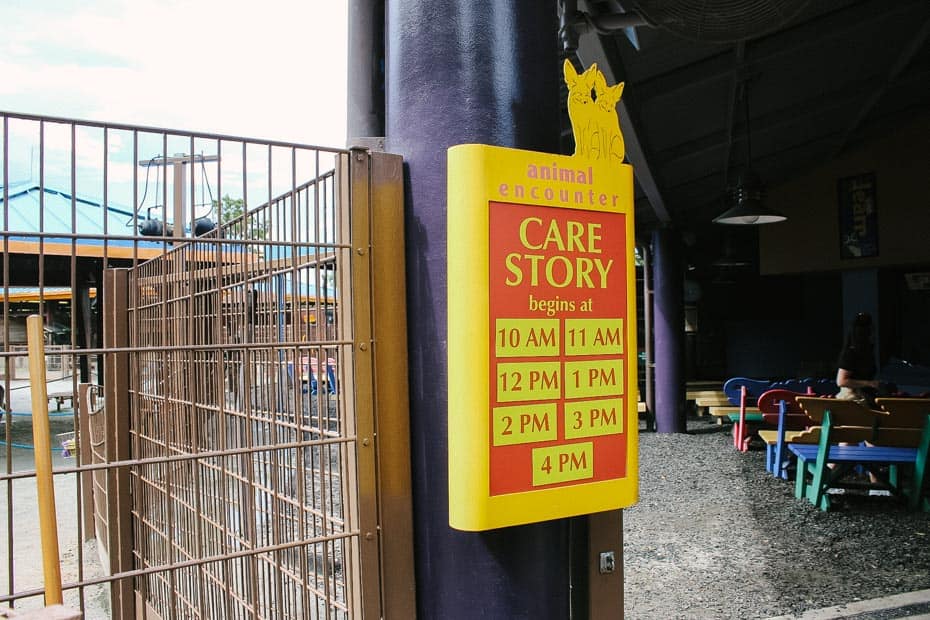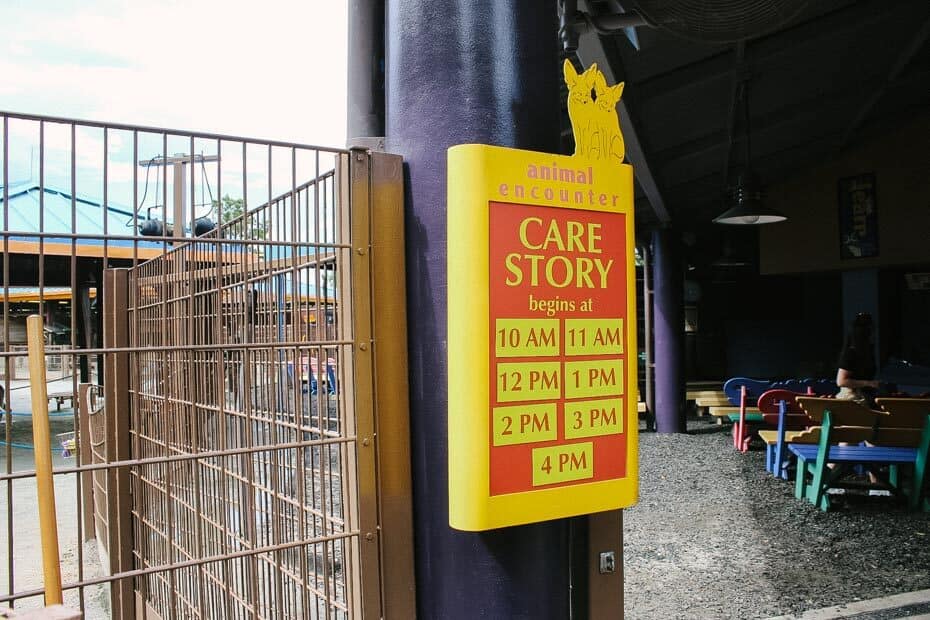 Showtimes are typically on the hour.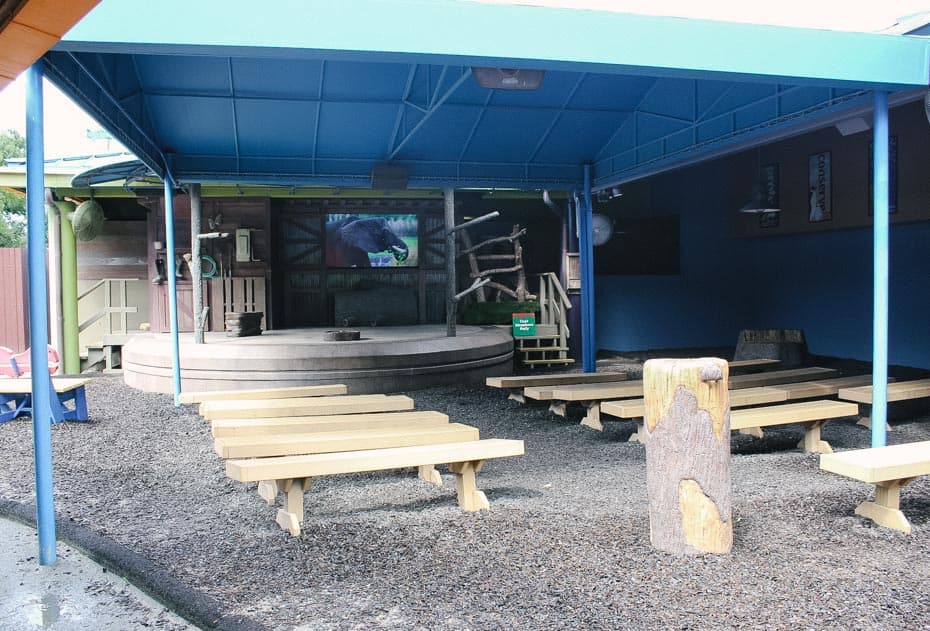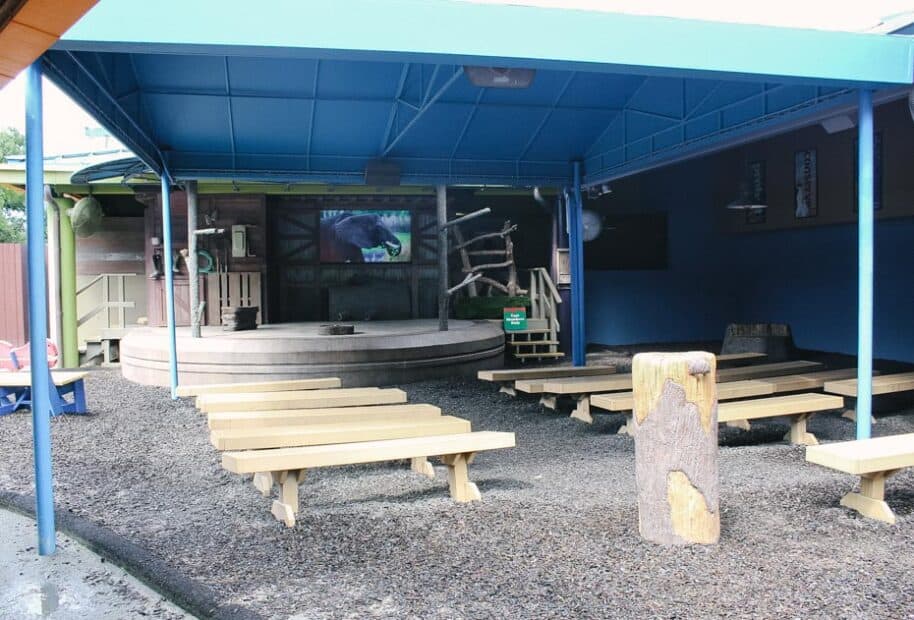 Most guests who visit Rafiki's Planet Watch probably spend about an hour to an hour and a half in the area. And maybe a little longer if you are doing the Animation Experience.
I recommend touring the entire area first when you're at Rafiki's. Then do the Affection Section last before leaving. There is a large hand-washing and sanitization station that is a requirement before and after entering the area.
Some of the animals are a little large. However, they have always been relatively shy from our experiences.
If you want to learn more about this area of the park, I recommend reading the complete overview of Conservation Station. That article covers everything to do in the area.
For more experiences, you might enjoy the following attractions:
Planning on staying at a Walt Disney World Resort? Make sure to visit our Disney World Hotel Reviews. It includes favorite resorts like:
In the comments
Have you visited Affection Section at Disney's Animal Kingdom before? What animals do you hope to see on your visit?