Rock 'n' Roller Coaster Starring Aerosmith
Rock 'n' Roller Coaster Starring Aerosmith is a roller coaster attraction at Walt Disney World's Hollywood Studios. This popular roller coaster is located at the end of Sunset Boulevard, just past the Twilight Zone Tower of Terror.
For this ride, you'll hop in your very own "stretch" as you zip through the streets of LA just in time to make it to Aerosmith's latest performance. But don't be surprised when you get vertical. It will take a few crazy dips and turns to get there in time!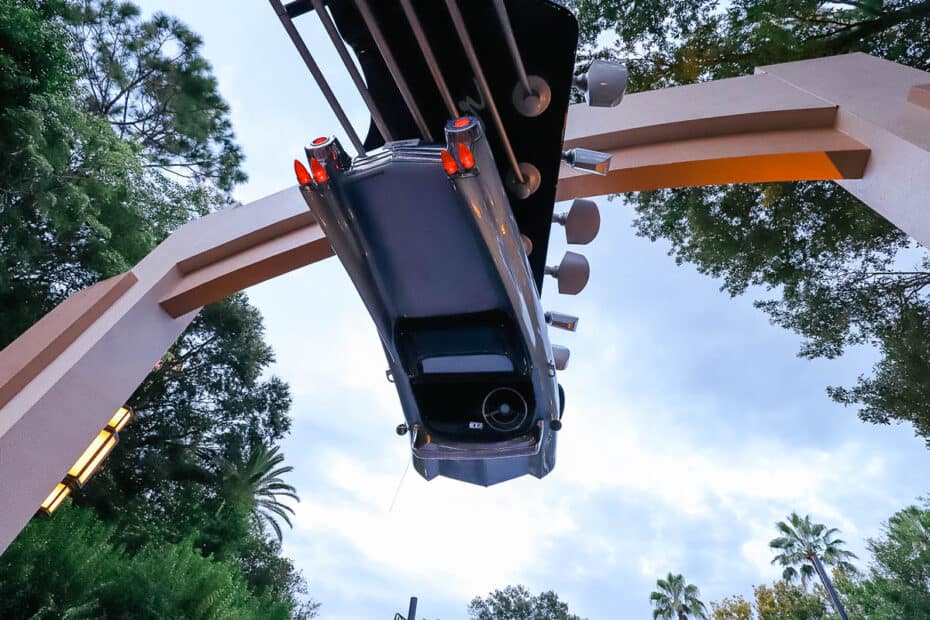 Here are a few quick reference details for Rock 'n' Roller Coaster.
| | |
| --- | --- |
| Rock 'n' Roller Coaster | Hollywood Studios Attractions |
| Location: | Sunset Boulevard |
| Disney Height Requirements: | 48″ |
| Disney Genie+ Eligible: | Yes |
| Ride Type: | Roller Coaster |
| Seats Per Vehicle: | 2 |
| Rider Switch at Disney World: | Yes |
| Good For: | Thrill Seekers |
| Scare Factor: | High, Inversions, Dark Ride |
| Must-Do List: | High Priority |
| Perfect For: | Tweens and up |
| Special Mention: | On-Ride Photo |
Rock 'n' Roller Coaster Review
This fun roller coaster truly represents "life in the fast lane." Rock 'n' Roller Coaster is a high-speed thrill ride with three different inversions, two rollovers, and one corkscrew.
The idea of the attraction is you are in a pre-show watching a recording session featuring Aerosmith. Then, all at once, their manager interrupts, warning them they will be late for a concert.
Aerosmith suggests that everyone in the recording session comes along with them. Next thing you know, you are on your way to board a fast-moving limo.
Don't worry. You'll be listening to a few of the band's tunes along the way.
Is Rock 'n' Roller Coaster Scary?
Rock 'n' Roller coaster is scary for some guests. But, if you love roller coasters that go upside down, you'll love it.
For most, the scary factor is at the very beginning, when the coaster makes the initial turn to take off. Then, there's a brief pause and countdown before the coaster takes off at an extreme acceleration reaching up to 57 mph in less than three seconds.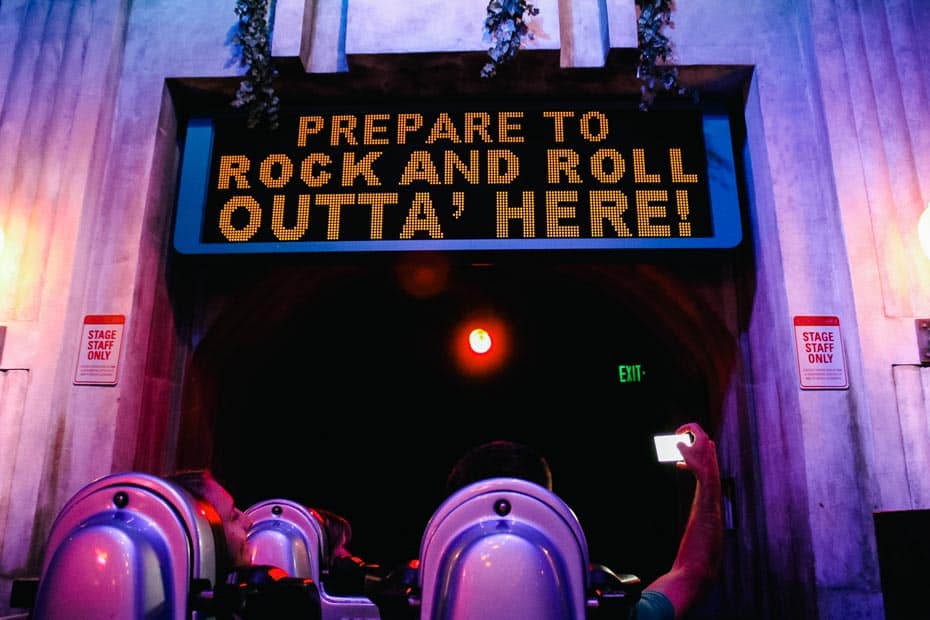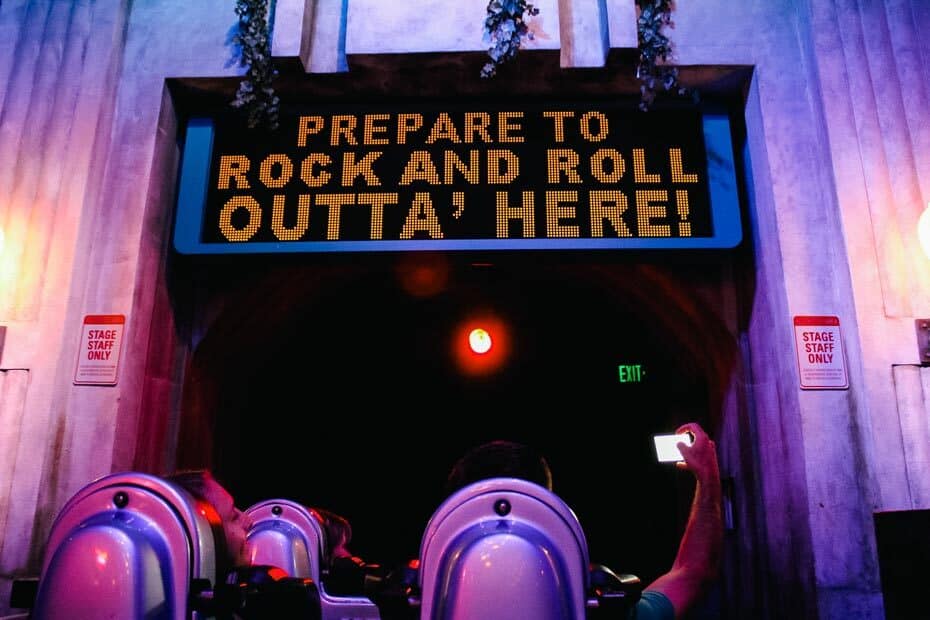 This takeoff happens while everyone in line looks on, adding to the anticipation of their up-and-coming ride on the coaster.
There are three different lines for experiencing this Rock 'n' Roller Coaster. They are standby, Lightning Lane, and single rider.
Unfortunately, we have not had good luck with the single-rider line here. So I wouldn't recommend it.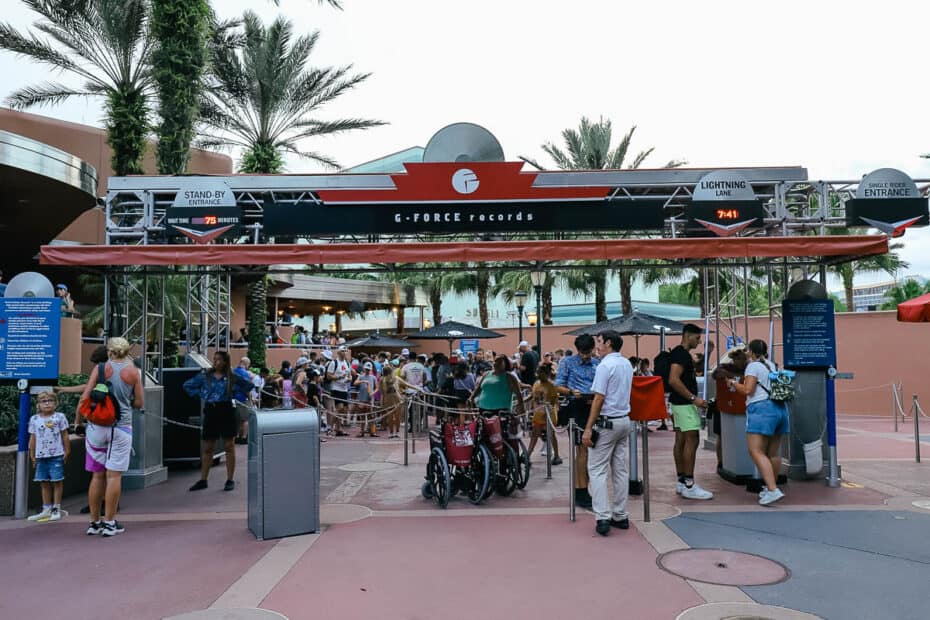 Cast members always give guests with Lightning Lane priority here, then standby, and finally, the single rider. Single Riders are added to parties with odd numbers, but it's prolonged here, especially after passing the pre-show.
Rock 'n' Roller Coaster is a pull-down harness-style restraint that covers your chest area. It's similar to what you would expect from any other attraction that has inversions.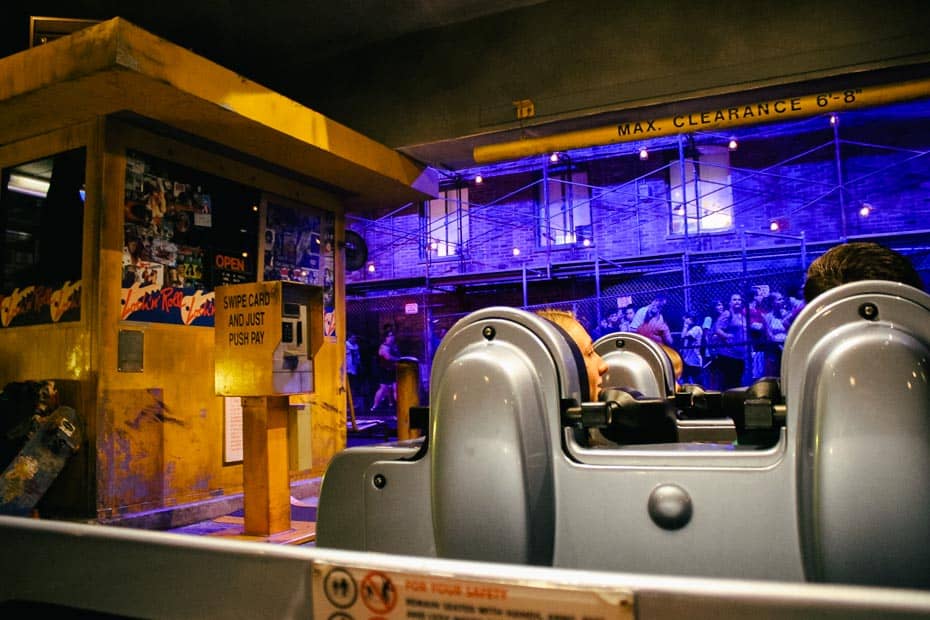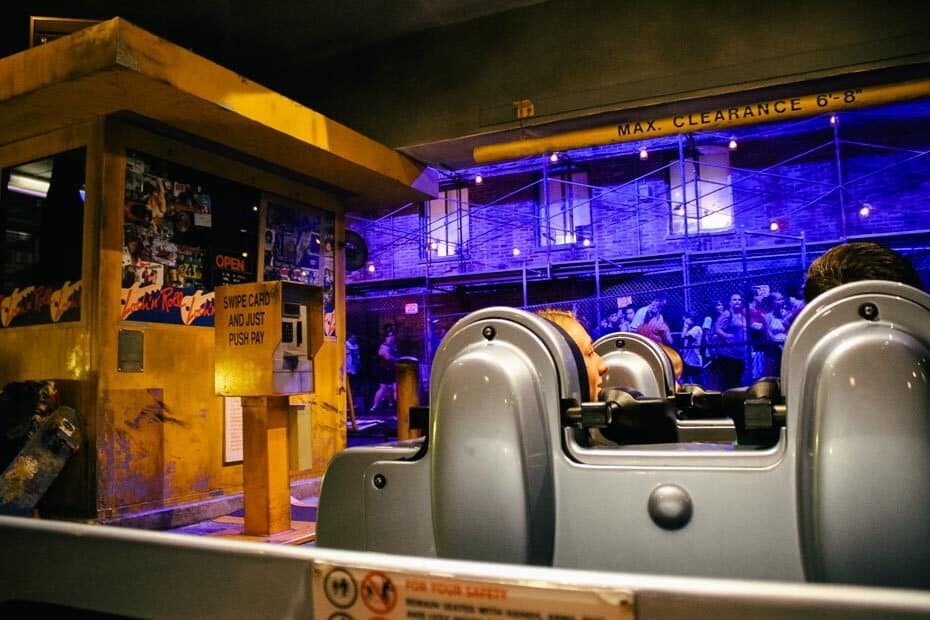 Half of the Rock n' Roller queue is located in a partially covered outdoor area, while the other half is inside. At the end of the ride, you'll exit into a ride shop.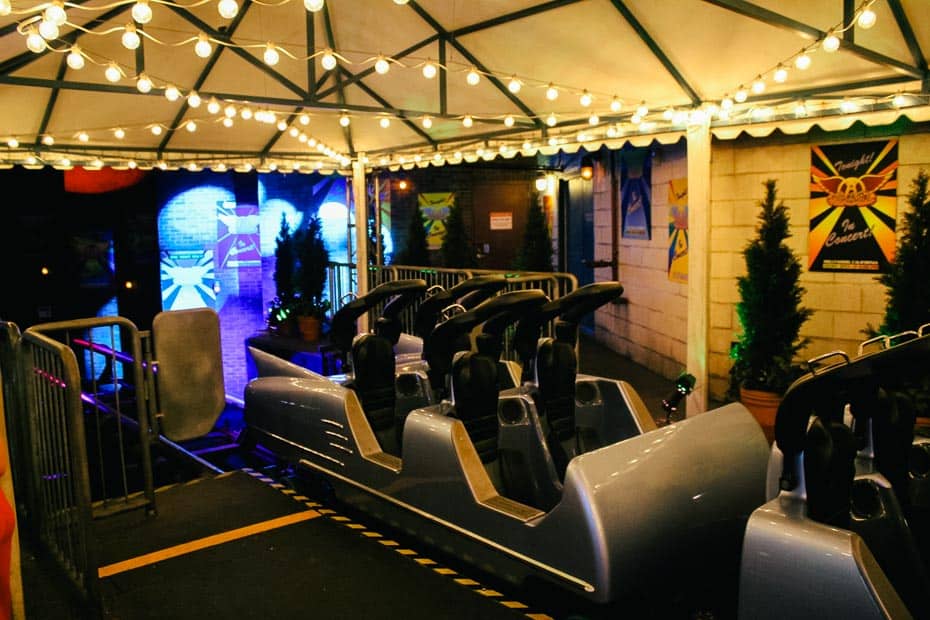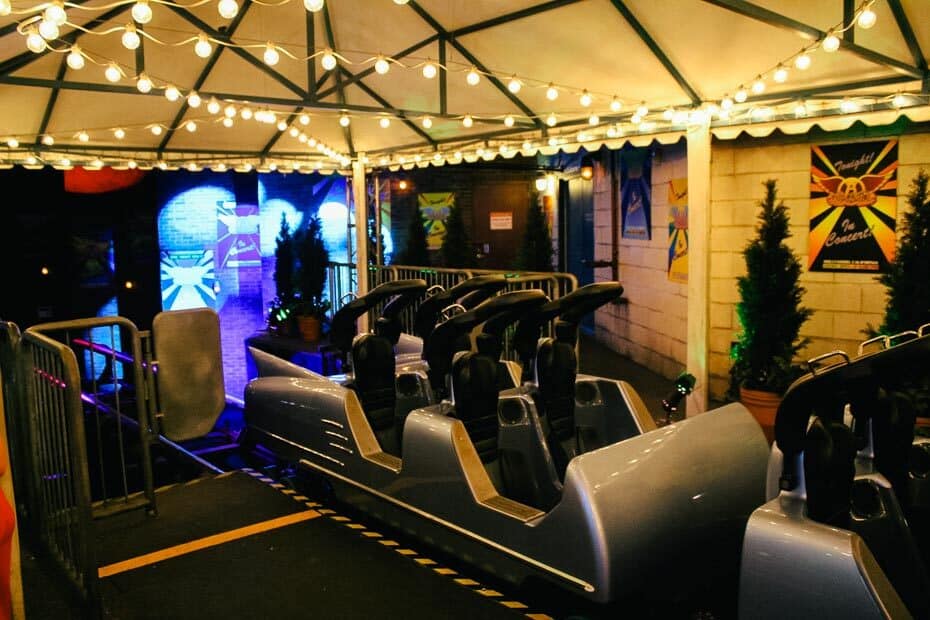 What is the best time to ride Rock 'n' Roller Coaster?
Depending on your circumstances, the best time to ride the coaster is first thing in the morning or last thing at night. If Disney Genie+ is available and you purchased the upgrade, this is a good candidate.
Rock 'n' Roller Coaster is a high-priority attraction at Hollywood Studios that many people want to experience. Unfortunately, in most cases, the ride will have an hour or more wait time during the majority of the day.
For more rides at Hollywood Studios, you might enjoy the following:
Additionally, if you plan to spend a decent amount of time at Hollywood Studios during your vacation, you might consider staying at a resort within walking distance. These include:
Do you plan to ride the Rock n' Roller Coaster on your next visit to Hollywood Studios? Drop your answer in the comments below.