Main Street Horses at Magic Kingdom
It's not uncommon to see a couple of horses out on Main Street, U.S.A., when you first enter the Magic Kingdom. In fact, it's so common that Disney lists the Main Street Horses as an attraction on its website.
Often, you'll see a horse pulling the Main Street Trolley through Town Square. Guests can ride the trolley when it's not otherwise used.
Of course, sometimes, performers ride the trolley up and down the street, like the Dapper Dans. They'll sing a tune as they pass by.
In addition, to the Main Street Trolley, you might see horses in a parade. For instance, during Mickey's Very Merry Christmas Party, Cinderella's ponies pull her carriage in the holiday parade.
Related: Mickey's Once Upon a Christmastime Parade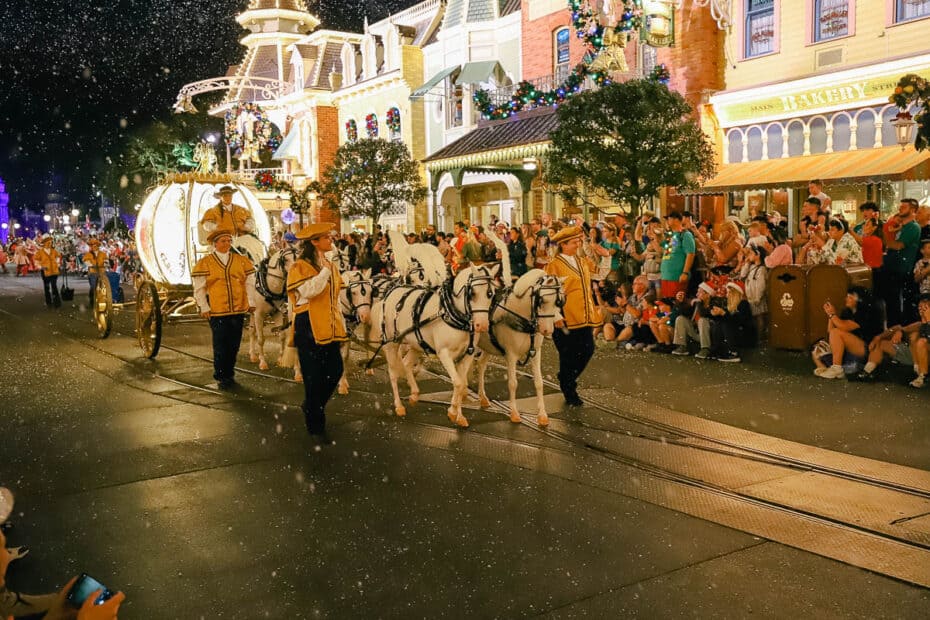 In the past, we've even seen a few characters riding horses down Main Street.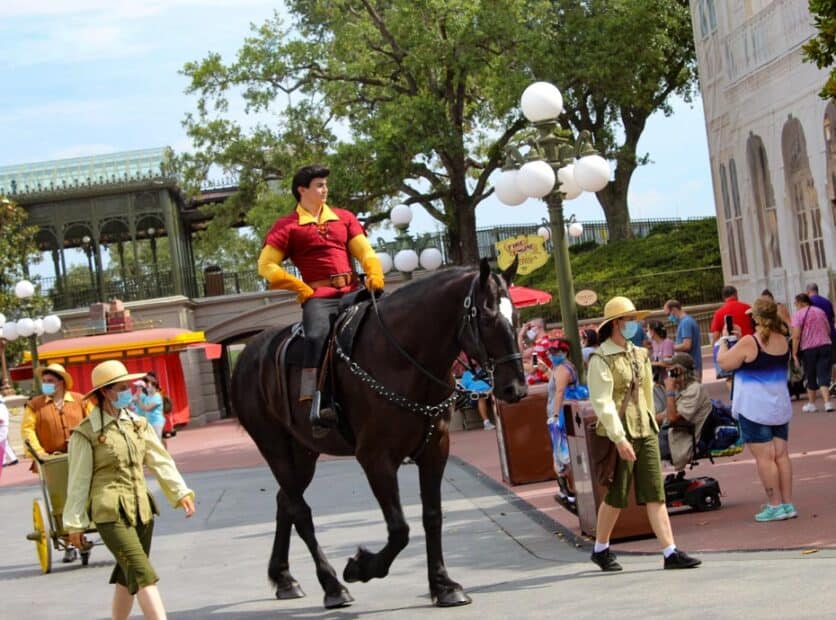 A few years ago, Merida rode a horse in one of the pop-up cavalcades.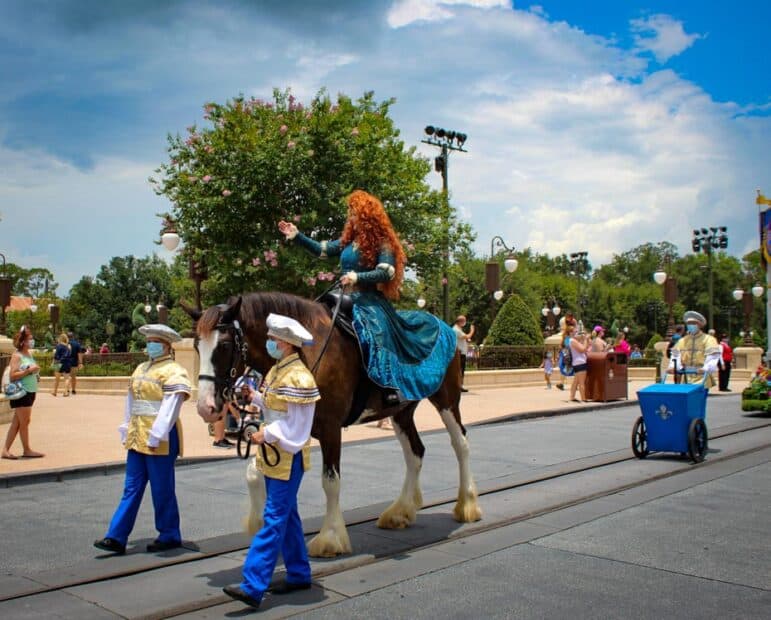 As for the Main Street Trolley, we don't make a special effort to experience this type of ride. However, if we happen upon them, we always hop on and take advantage of the opportunity.
It's doubtful that anyone will regret taking a few minutes of their day to ride up Main Street in a horse-drawn trolley. Being able to ride the trolley is such a unique experience.
For more information about the horses at Walt Disney World, you might enjoy visiting Tri-Circle D Ranch at Disney's Fort Wilderness.
Tri Circle D Ranch is home to the following horse breeds:
Quarter Horses
Percheron
Pain
Gypsy Vanner
Clydesdale
Belgian
Appaloosa
Arabian
Shetland
In addition to visiting the stables, trail rides are available at the resort's other stable. You can read more about that experience here on Disney's site.
Other opportunities that involve horses include carriage rides at Disney's Port Orleans Resorts. You can find more information about those events here.
For more details about attractions, we have an overview of all the rides at Magic Kingdom. Or you might enjoy these individual articles:
We specialize in providing information about Walt Disney World Resorts, characters, and dining. In addition, you might enjoy some of our other popular articles, like our guide to using the Monorail at Walt Disney World or Skyliner Resorts with Travel Times.
We have a complete list of our Disney restaurant reviews for planning dining reservations. We recommend scheduling at least one Disney World character dining meal and a reservation at one of Disney's signature restaurants.
If you are planning to meet characters in the parks, we have an updated list of Disney World Characters. That review will link to every meet available in the four parks.
Lastly, our most popular reviews include the best restaurants at Disney Springs, and there's a timeline of Disney Loungefly mini-backpacks.
In the Comments
Hopefully, you'll see some horses out and about at Magic Kingdom on your next visit! Have you ever seen any of the horses on Main Street, U.S.A.?