The Top 10 Reasons to Use a Disney Travel Agent in 2023
In this article, we discuss the reasons to use a Disney travel agent when planning a trip to any of Disney's Destinations.
Disney vacation planning can be a nightmare! First, you have to decide when you're going, where you're going to stay, and what you'll do when you get there.
Don't get me started on advanced dining reservations for destinations like Walt Disney World and Disneyland. Deciding where to eat is another piece of the puzzle. A piece that needs to be put together well before your vacation.
Disney vacations include Walt Disney World, Disneyland, Disney Cruise Line, Aulani, and Adventures By Disney.
Each of these destinations requires a good deal of planning. Therefore, hiring an authorized Disney vacation planner is essential to ensure things go smoothly.
So below, we've listed the top 10 reasons for using a Disney travel agent. Additionally, we'll discuss what kind of services you should expect to receive and how much those services cost.
Like everything else, you get what you pay for, so weighing the pros and cons of using a "free" travel agency over one that charges a planning fee is important. Most professionals who provide full-service planning charge a minimal fee for their services.
Let's go over those benefits.
Benefits of Using a Disney Travel Agent
While there are many benefits to using a travel agent, a few stand out over the rest.
#1 Travel agents can help choose the right accommodations for your family.
It's no secret that we are fond of the various Disney Hotels here on Resorts Gal. So whether you're trying to decide on a Walt Disney World Resort Hotel, one of the Disneyland Resorts, or various other Disney Destinations, a travel agent can help.
A good travel agent has visited these destinations. They can help you determine what hotel will work best for you based on your budget, kids, party size, or whatever priority you have in mind.
For instance, you might have a party of five or plan to bring the grandparents. Disney has a variety of resort rooms that can accomodate up to five guests.
For larger groups, some of the value resorts have suites that are considered budget-friendly. Meanwhile, deluxe resorts have villas as large as three bedrooms.
Additionally, if you're planning a cruise, most guests like to pick their room. A travel agent can help you select a room that doesn't have an obstructed view or one that works better for your needs.
#2 Disney travel agents are Genie+ experts.
If you're visiting Walt Disney World or Disneyland, you'll want to brush up on how to tour the parks. Most guests will want to purchase Disney's skip-the-line service Genie+, along with a few Lightning Lanes for select rides.
If all of this Genie+ talk sounds overwhelming (it is), you want to find a travel agent that knows the ins and outs. A good agent can inform you whether or not you need Genie+, how to use it to your advantage, and what attractions are worth the Lightning Lane upgrade.
Disney has provided extensive training to authorized travel planners for its Genie+ system.
Additionally, most agents who specialize in Disney travel visit the parks multiple times per year. Therefore, you can count on a good agent to be informed and well-practiced.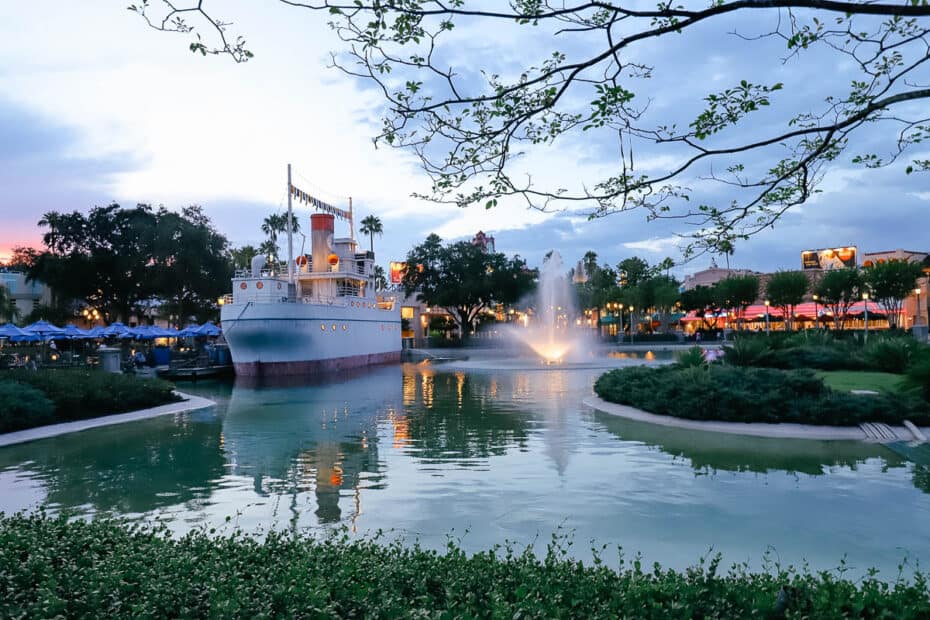 #3 Travel agents can help with your itinerary planning.
Beyond providing you with quotes and details about the latest promotion. A travel agent can help with your itinerary planning.
They can look over the time of year you're going and help schedule park days around complexities that arise. For instance, you might have a day planned for Magic Kingdom on an evening when the park closes early for a seasonal party.
If that's the case, your agent might adjust your schedule so you will visit Magic Kingdom on a night when the park is open late, and you can enjoy the fireworks. This brings us to our next benefit…
#4 Disney travel agencies know about the extras!
So you're going on your first Disney Cruise and overwhelmed with the list of extras. Should you book an excursion on your day in the Bahamas?
Or maybe you're visiting Walt Disney World over the holidays and aren't aware of the seasonal parties at Magic Kingdom. Are they worth the extra cost? Should you buy theme park tickets for the same day you purchased party tickets?
A Disney travel agent can provide a recommendation for each of these items and more. They'll tell you where to spend your money or what to pass on when it comes to extras.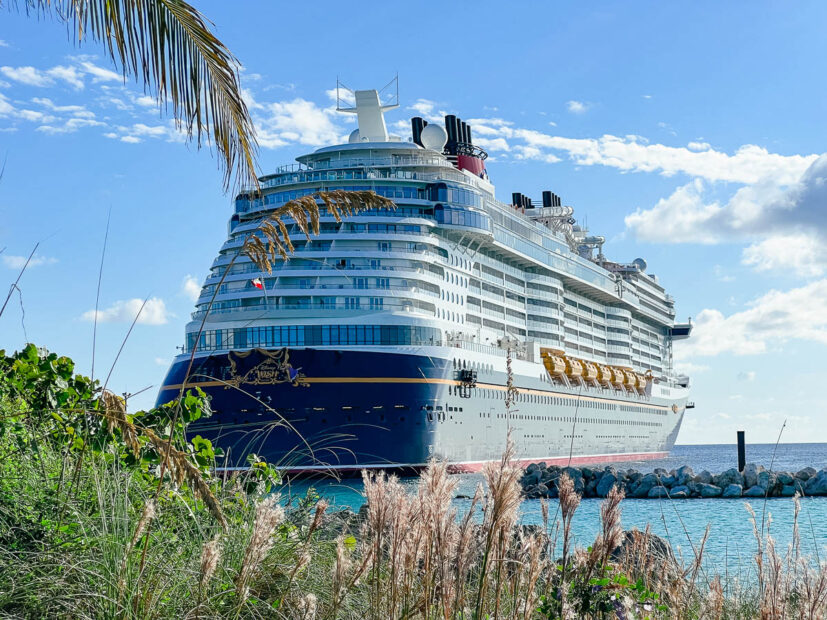 #5 Disney travel agents can provide transportation alternatives for getting to and from the airport to your destination.
It's no secret that Disney ended their former Magical Express transportation offering between Walt Disney World and the airport this year. So now there's an extra step in the planning.
Additionally, if you take a cruise, you have to get to and from the port. If you fly to Hawaii, you'll need to either rent a car or secure transportation to Aulani.
No matter where you're headed, you'll need to make transportation arrangements. A good travel agent knows this and can help arrange a reputable car service.
You won't have to read online reviews or wing it and take an Uber once you land. Instead, someone will be there waiting to chauffer you to your final vacation destination.
#6 Disney travel agents can make dining reservations for you.
Dining reservations are one of the biggest headaches when planning a Walt Disney World trip. Your Disney travel planner can help secure the most coveted dining reservations on the property.
Want to enjoy a character breakfast? They'll let you know whether or not Chef Mickey's is worth it. (FYI, we think there are better options!)
They can also recommend counter-service dining in the Disney Parks and where to get the best snacks. Don't forget about those Mickey-shaped pretzels!
Unfortunately, the Disney Dining Plan isn't available at this time. However, your travel agent will be the first to know if and when it returns.
Related: The Best Character Dining Meals at Disney World
#7 You'll only have one point of contact.
You'll have one point of contact when you book a Disney vacation package with a professional. He or she will be there to answer any questions or help you out in the event of an emergency.
Disney travel agents can also discuss purchasing trip insurance and share examples of how or when it might come in handy. This is one thing I never thought much about until I was on a cruise where a guest was evacuated for a medical emergency.
Do you know how much it costs to have a helicopter come and fetch you at sea? I don't know about you, but I don't want to know.
#8 A good travel agent will ensure you're aware of must-dos at all the destinations!
Are your children at an age where they might be interested in meeting characters? There are tons of great character meets at Disney World.
But did you know? There's a Festival of Fantasy Parade every day at Magic Kingdom, sometimes twice per day. You can see a ton of characters in one setting if you take the time to see it. Not to mention, the parade is a must-do for everyone at least once!
Whether it's the nightly entertainment offering or the latest attraction, your travel agent will ensure you're aware of all "the big stuff" before your vacation.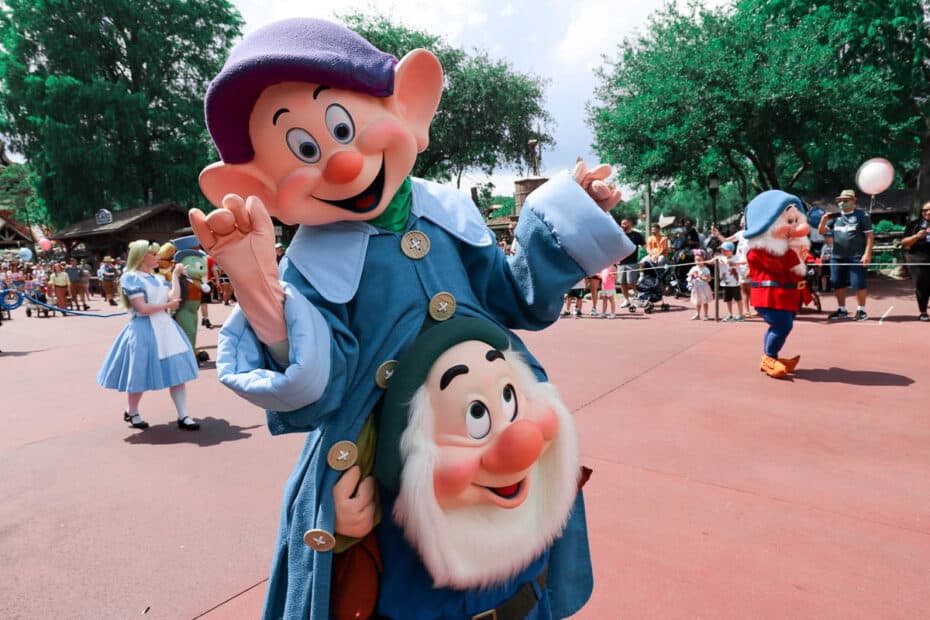 #9 Disney travel agents can save you time!
Okay, this one is obvious. We live in a busy world, and it's going to take a ton of time to plan this vacation.
When you hire a travel professional, you can discuss your options and preferences and let them take the wheel. Well, at least, you should be able to do that.
If it's your first time working with an agent, you'll want to check with them during the planning process to ensure things are progressing smoothly.
This is one of the reasons we prefer to partner with a travel agency that charges a planning fee. These agents know their worth and often go above and beyond their obligation.
#10 Disney travel agents can save you money!
Yes, a Disney travel agent can save you money, even when you pay a planning fee. After deciding your dates and where you want to stay, most agents will immediately provide you with a quote and reserve your room.
Why is it important to have a hotel reservation already in place? When Disney releases a special discount, offers are limited to a certain amount of rooms.
Unfortunately, the best deal might not be available when you book in advance. However, a good agent will know once a new promotion is released and work to apply it to your reservation.
And if another incentive comes out, they'll compare it to ensure you get the best deal.
The alternative? You could wake up one morning and see that a new offer was released three hours earlier. By the time you wait on hold with Disney and finally talk to someone, your desired hotel could already be booked solid.
This won't have happened if you had hired a travel pro who secured your room in advance. Additionally, they would have been up at 6:00 a.m. working to get that promotion applied.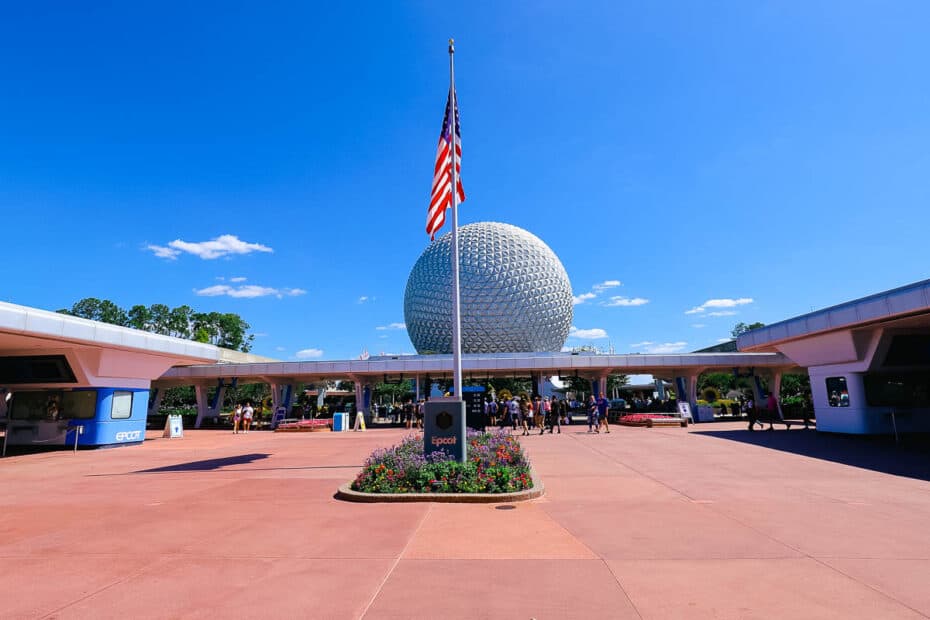 Why You Should Use a Travel Agent for Disney
I could go on and on about the many reasons you need a travel agent, but I think the main points are clear. But for most of us the bottom line is — money.
Do you think you'll save money by not using a travel agent? Unfortunately, that's one of the biggest myths in the travel industry, and it's simply not true.
If you stay on-site at Walt Disney World, the price will always be the same. No matter if you book through Disney, a travel agent, or a website.
Disney doesn't discount their rates other than their special offers. Those special offers are available to everyone who meets the criteria.
Sometimes special offers are available to select groups of people like annual passholders or Florida residents.
So ultimately, when you allow a travel agent to plan your Disney trip, you're employing someone and saving money. How cool is that!
As for planning fees, they can vary based on the level of service you're looking to receive. If your Walt Disney World vacation costs you $7500.00, are you concerned about paying a minimal extra planning fee?
Most of us want to ensure that our investment is protected and we receive reasonable care and service. So consider these things when you go to select a travel agent.
As for Resorts Gal, we partner with and personally use Firefly Travels. They make all of our travel arrangements when it comes to Disney Destinations. Additionally, they have agents that specialize in the Universal Orlando Resort, Europe, Hawaii, and all-inclusive resorts.
If you would like to set up a no-obligation consultation with Firefly Travels about their services, you can fill out their contact form at the bottom of this article.
Regardless of who you use, when it's time to move forward make sure to discuss the specifics of the planning process with your travel agent. Clarify if there are any details you'll need to arrange or important dates to remember.
After that, it's smooth sailing. Happy travels!
Are you planning a Walt Disney World vacation? Here are a few popular planning articles:
Or you can browse all of the Walt Disney World Resorts.
In the Comments
What benefits of using a Disney travel agent are most important to you? Do you usually plan your Disney World vacations with or without a travel agent?