The Benefits of Using a Travel Agent for Disney World
Are you curious as to whether or not you should use a travel agent for your Disney World vacation? You probably already know that the right travel agent can save you time and money.
In this article, we'll discuss the benefits of using a travel agent for your next Disney vacation. Additionally, we'll look at what services you should expect to receive throughout the process.
Planning a Disney vacation is a big undertaking, but it doesn't have to be done all on your own. A travel advisor can help take the stress out of planning a magical vacation for you and your family.
You'll find that Walt Disney World travel agents are experts in the industry and can book everything from flights, ground transportation, hotel accommodations, tickets, dining reservations, and more!
Over the years, I've learned that you don't know what you don't know. And when it comes to Disney World vacations, there can be a surplus of things that you don't know. Or at least wish you knew after the fact.
And with all the changes in 2022, there are going to be items that even the most seasoned visitors encounter for the first time. So now is a great time to take advantage of the services of a travel agent.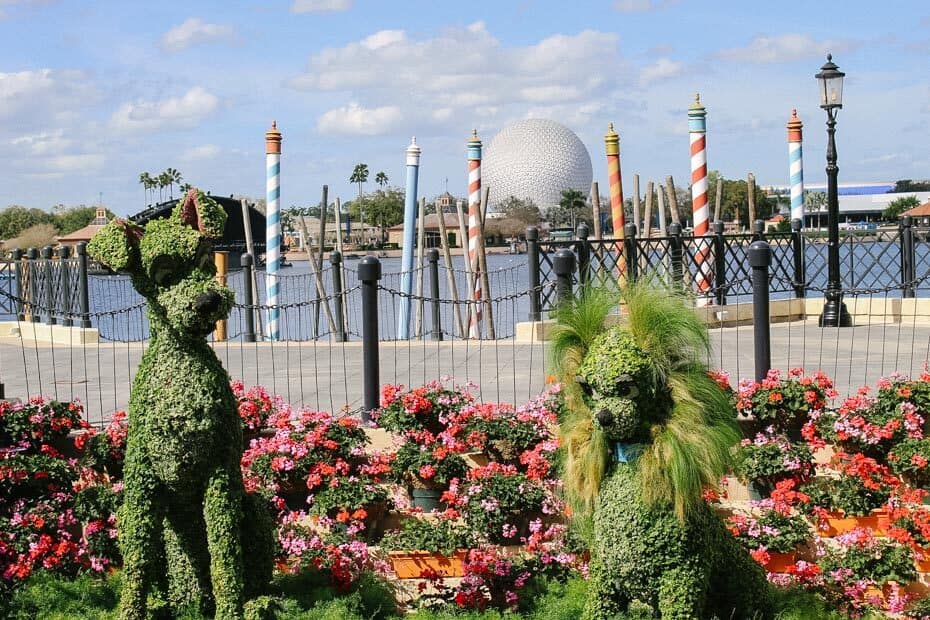 Benefits of Using a Travel Agent for Disney World
While there are many benefits to using a travel agent for Disney World in 2022, there are a few that stand out over the rest. Here they are:
They are Genie + Experts.
Travel agents are up-to-date on travel restrictions.
They can provide transportation alternatives to and from the airport.
They'll let you know when the Disney Dining Plan is re-instated.
Travel agents are aware of magical extras.
You'll have only one point of contact.
If the name Genie+ sounds foreign to you or complicated because you've already heard rumors of the confusion around it, don't worry. Your travel agent can help you work out the logistics.
Genie+ is a new system that rolled out last Fall. It replaced the former FastPass+. Basically, you are now paying for FastPass+, instead of receiving it with the price of admission.
Additionally, you have the option to purchase admittance to select attractions via Lightning Lane. These a la carte selections will vary in pricing based on the day of your visit.
If all of this Genie+ nonsense sounds overwhelming already, you probably need someone to guide you through the specifics. Thankfully, a good travel agent can inform you on whether or not you need Genie+, how to use it to your advantage, and what attractions are worth the Lightning Lane upgrade.
Disney has provided extensive training to authorized planners for its new system. And most agents who specialize in Disney do visit the parks multiple times per year. You can count on a good agent to be informed and well-practiced.
This brings us to our next point, Disney travel planners are up to date on the current travel forecast. As we enter the new year, it is anticipated that more and more travel restrictions will be lifted. However, it's unlikely we'll be completely out of the woods just yet.
A travel agent keeps their finger on the pulse and will let you know of any important changes that may arise ahead of your vacation.
Were you thinking of taking the Magical Express in 2022? Unfortunately, that service will no longer be an option. Disney has ended their free transportation service between the airport and resorts.
Those flying to Orlando will need to reserve a car service or alternative prior to their vacation. Again, a seasoned Disney vacation planner should already have a service they use and recommend.
And did you use the dining plan on your last Disney vacation? Wasn't it nice to pay for your meals in advance and not have to worry about a budget for food?
Unfortunately, the dining plan isn't available at this time. However, when it returns (and Disney has publicly stated it will) your travel agent will be the first to know.
Another important thing to consider is Disney's extensive collection of Magical Extras. These items range from fireworks desserts parties to renting a cabana at Disney World.
If your family is looking for that extra special something to incorporate into your vacation, your travel agent can give you advice customized to meet your needs.
For instance, smaller children might love dressing up as their favorite princess for the day. A trip to the Bibbidi Bobbidi Boutique might be the perfect fit for your princess. A travel agent can not only make you aware of these items but can call and secure the reservations for you as well.
Lastly, when you use a travel agent you'll only have one point of contact. You won't have to call Disney or spend hours on the computer making multiple reservations. A travel agent does this all for you. And for most of us, that alone is worth the trouble.
Now that we've looked at the benefits of using an authorized Disney World travel agent, let's look at a few more things to consider when selecting one.
Finding the Best Travel Agent for Disney World
In order to find the right person for the job, we'll need to investigate what factors make hiring a Disney World travel agent worth your time. You probably already know that a trip to the Walt Disney World Resort involves a tremendous amount of planning.
The very best Disney World travel agents will:
Save you Time and Money
Help with Dining Reservations
Offer to Help Plan your Park Days
Provide Tips and Useful Information
Resolve any Issues that Might Arise
If you are already sold, and ready to reserve your Disney World vacation, my personal choice is Firefly Travels. They are a wonderful agency. Not only that, the owner has a huge heart and is constantly giving back to the community.
To clarify, Firefly Travels does pay for an ad on our site. However, I do not receive a commission or any extra incentives if you book through them. I recommend them because they reserve my personal travel and do an excellent job (above and beyond) for my Disney trips.
The main reason I'm writing this article is due to an experience I had with a Disney travel company prior to meeting the owner of Firefly Travels. Previously, I worked with an agent that didn't offer the same services that I receive now.
Unfortunately, my former agent never mentioned or reserved any extras or add-ons for me. They didn't even offer to help secure my dining reservations.
For a long time, I had no idea that travel agents even did those kinds of things. And when I found out this was common practice, I was beyond frustrated.
Looking back, I think about all of the times I would wake up early to secure my FastPass or dining reservations. All the while, other travel agents were sitting on top of the system ready to secure reservations for their clients.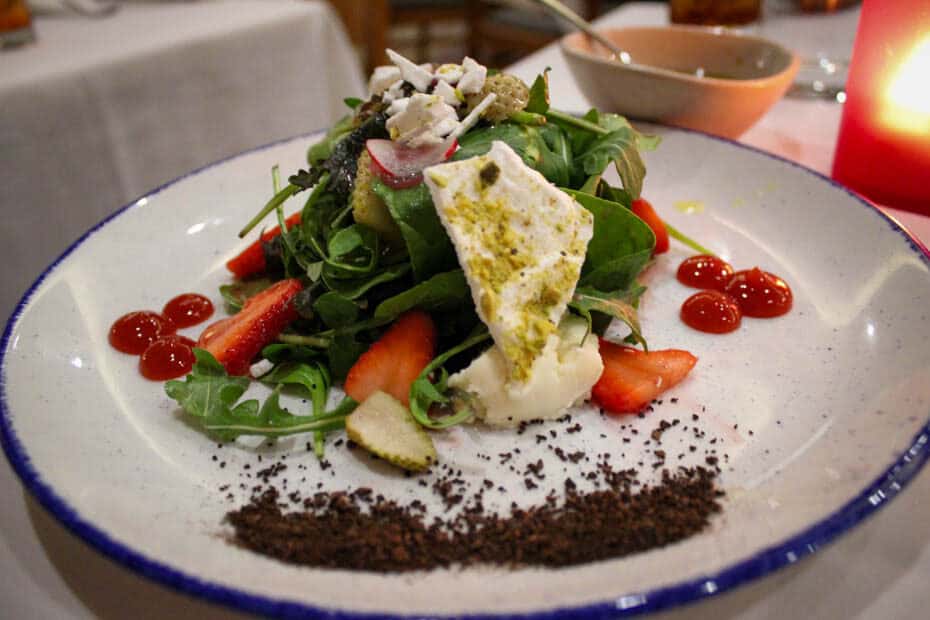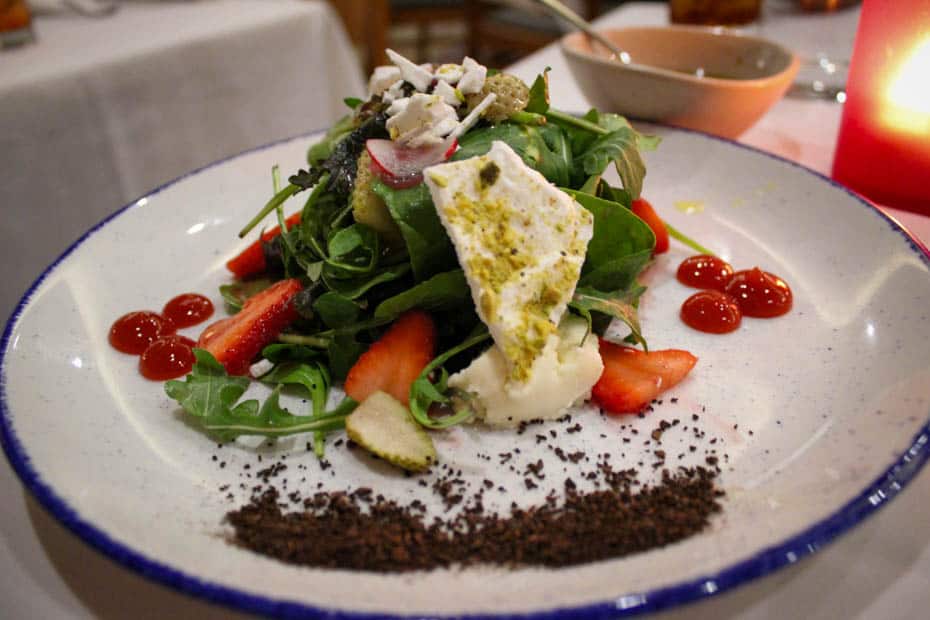 If you think about it, these practiced travel agents are your competition when reservations open up. They do this nearly every single day. Naturally, they probably have a better chance at securing those often hard-to-get reservations.
Another thing a Disney World travel agent will do is secure your initial hotel reservation upfront, even when no incentives are offered. As soon as Disney releases an offer that meets your criteria, they'll work to apply it to your vacation. And if a new offer comes out in the meantime, they'll compare it to make sure you get the best offer.
Why is it important to have a hotel reservation already in place? When Disney releases a special discount, the offers are limited to a certain amount of rooms.
If you already have dates and a reservation in place, it will be much more simple to apply a new offer to your stay than start from scratch.
The alternative? You could wake up one morning and over breakfast see that a new offer was released three hours earlier. By the time you wait on hold with Disney and finally talk to someone your desired hotel could already be booked solid. This wouldn't have happened if you had a good agent who already secured your room in advance.
Besides, you don't want to wait on hold for hours to reserve your room, right? Or wait online only to get that, "we're sorry, Stitch must have eaten the page," error?
You could have woken up and gone on with your day. All the while, your travel agent was working for you, behind the scenes, planning your best vacation ever.
One of the other things mentioned above was that a travel agent can help plan your park days. This is another one of those "if you don't know, you don't know" items.
For example, you don't want to plan your Magic Kingdom day on the same day that Disney offers a seasonal party. On party evenings, the park closes early and you'll have to leave unless you have a separate event ticket. The best travel agents will make you aware of these dates in advance so you can schedule your park days accordingly.
But what if you didn't know there was an amazing Christmas Party at Magic Kingdom that has its own parade? As mentioned earlier, your agent will inform you of these magical extras available for purchase. They'll tell you their thoughts on whether or not it's worth the additional expense along with what you can expect.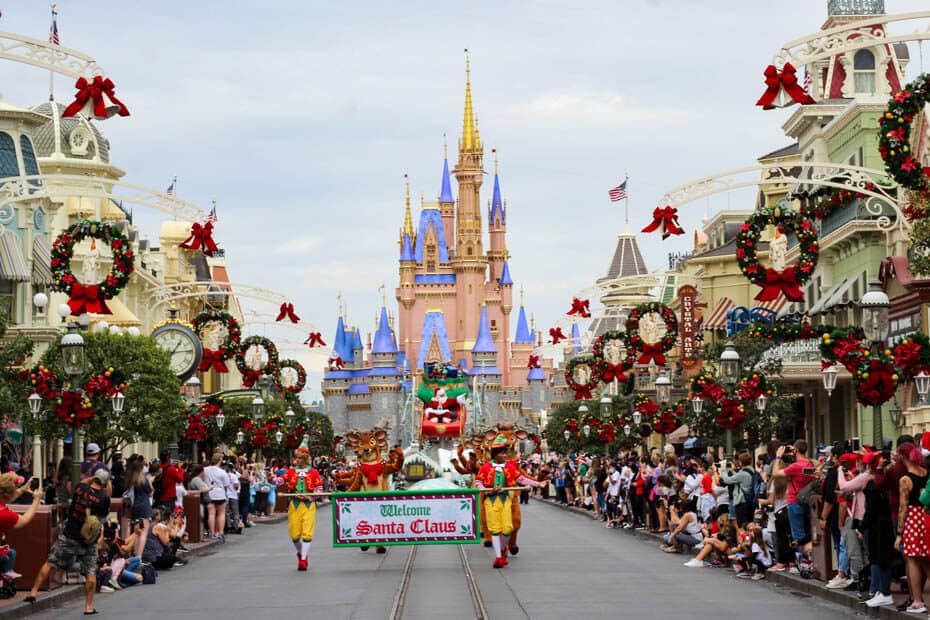 Think about it. If you've never visited Disney World before or only once in a blue moon, you can't be expected to know all of these things. Disney is a massive place with four parks, over 20 hotels, hundreds of dining options, and so much more.
Your agent can help silence all the noise and get your focus on the details that are truly important to your family's vacation needs.
Lastly, I wanted to mention something we should all be aware of given the last few years. A travel agent will be there for you should an emergency or immediate travel need were to arise.
Think of all the hours and hours agents spent on the phone processing refunds for their clients when the world shut down. Can you imagine the headache that a major event could cause for you as an individual?
I could go on and on about all the tiny reasons you need a travel agent, but I think the main points are clear. Well, there's one other thing.
Money.
Do you think you'll save money by not using a travel agent? That's actually one of the biggest myths in the travel industry and it's simply not true.
If you are staying on-site at Disney World, the price is always going to be the same. No matter if you book through Disney, a travel agent, or even one of these online sites.
Disney doesn't discount their rates other than their special offers. And those special offers are available to everyone who meets the criteria. By criteria, I mean, sometimes special offers are available to select groups of people like annual passholders or Florida residents.
Hopefully, this review was able to help you determine the benefits of using a travel agent for Disney World. When you begin working with an agent, it's important to find out what services they will provide and if there are any additional fees.
If you decide to move forward, clarify if there are any specific details you'll need to arrange on your own. After that, it's smooth sailing.
Planning a Walt Disney World vacation? You might enjoy a few of these articles:
Or you can browse all of the Walt Disney World Resorts.
What benefits of using a travel agent for Disney are most important to you? Do you normally plan your Disney World vacations with or without a travel agent? Leave your thoughts, questions, or comments below.