What is the Most Expensive Resort at Disney World?
Ever wonder what is the most expensive resort at Walt Disney World in Orlando, Florida? Well, at this time, it's Disney's Grand Floridian Resort and Spa. You know, the iconic red roof hotel sitting across Seven Seas Lagoon from Magic Kingdom.
Yep, that's the one. Disney's Grand Floridian Resort is the most expensive hotel at Walt Disney World. But do you think it's worth the high price tag? Let's take a look and see what makes this resort command such a large bill at the end of a long vacation.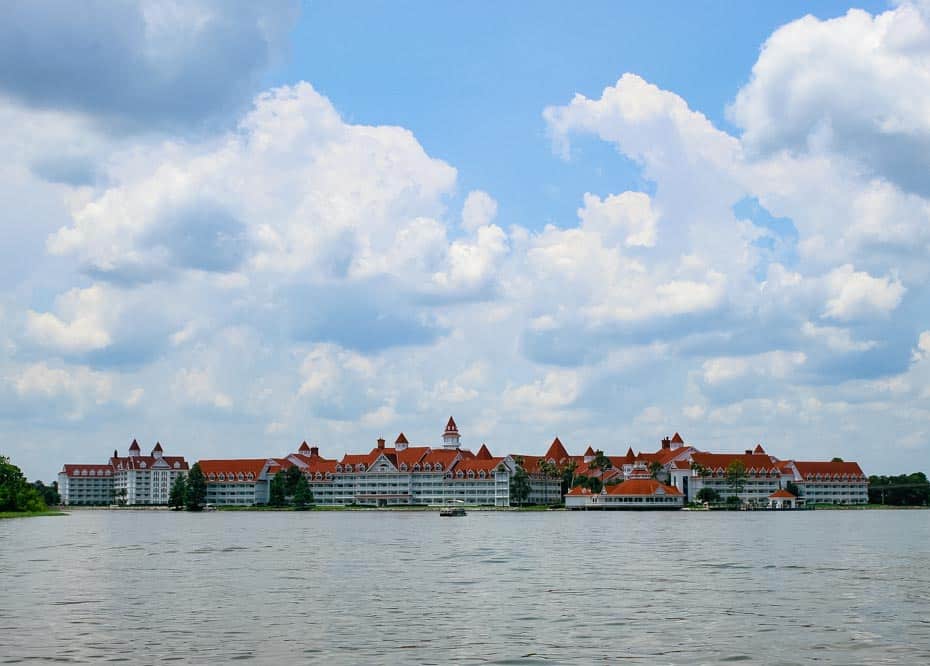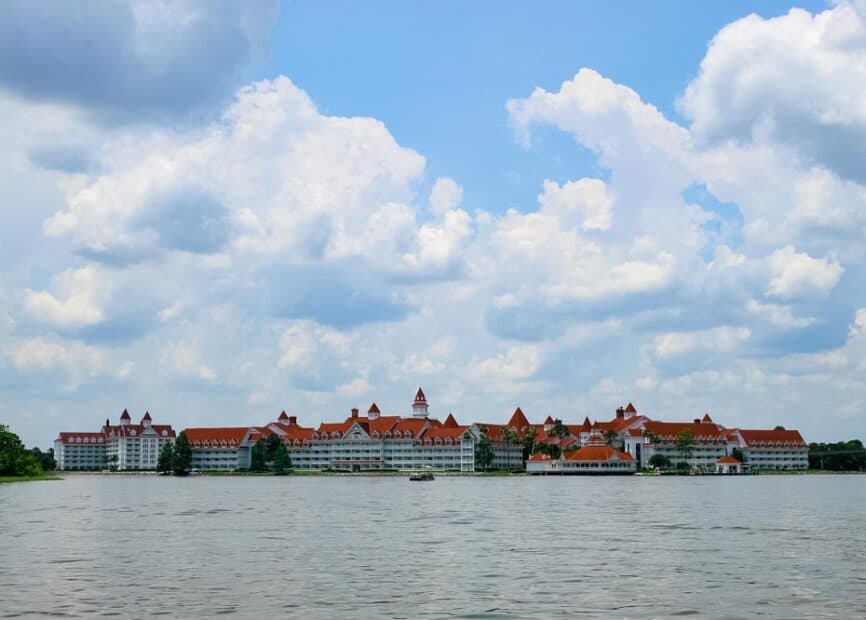 So, how expensive is it to stay at the Grand Floridian? Here is an example of room rates for a week in November of 2021.
Outer Building Garden View $810-$926.00 per night
Outer Building Lagoon View $816-$948.00 per night
Outer Building Theme Park View $1002-$1144 per night
Rack rates for the Grand Floridian are available here on Mousesavers. It is important to know that rack rates are the standard room rates at Disney World with no discounts applied. Therefore, if and when a discount is available, these prices might be more reasonable.
As for the Grand Floridian, it falls under the category of a deluxe resort at Disney. Deluxe resorts are considered high-end hotels that offer a more luxurious feel than some of the lesser category resorts on property.
Now don't get me wrong, the Grand Floridian is not near as luxurious a resort as the Four Seasons Orlando. However, that hotel is not a Walt Disney World-owned and operated resort.
The Four Seasons could easily be considered the most expensive hotel in Orlando. And the Waldorf Astoria (near Disney) and the Ritz Carlton are not far behind.
Related: Waldorf Astoria Orlando Review
With that being said, a stay at the Grand Floridian, Disney's flagship hotel, will still provide all the bells and whistles. The resort is stunning and one of the most peaceful places to reside during your Walt Disney World vacation.
In addition, the Grand Floridian has a few extra amenities that you won't find anywhere else. For instance, the resort is home to three different Disney signature dining options.
One of these signature restaurants, Victoria and Albert's, is a AAA Five Diamond award recipient. The minimum price for a meal here averages $185 per person and reservations can be difficult to obtain.
So you see, not only is this Disney's most expensive resort, but it is home to the most expensive dining experience on property. Oh, and don't sleep on those other two fine dining choices, Narcoossee's and Citricos.
Related: Grand Floridian Restaurant Guide
Even the lounge, The Enchanted Rose, is elevated in comparison to other resorts. Below is a look inside the lounge. The chandelier is supposed to resemble Belle's, from Beauty and the Beast, yellow ball gown dress.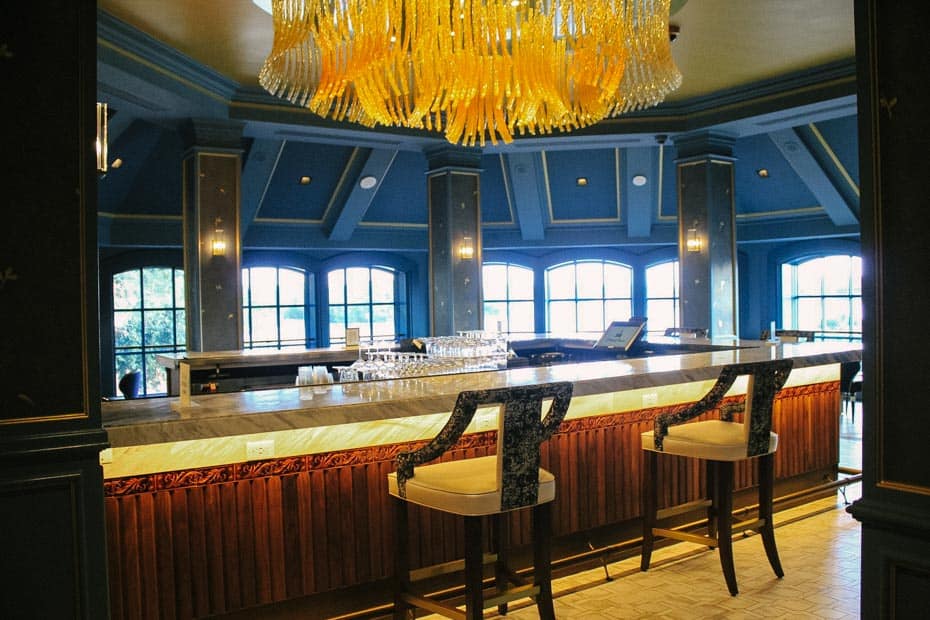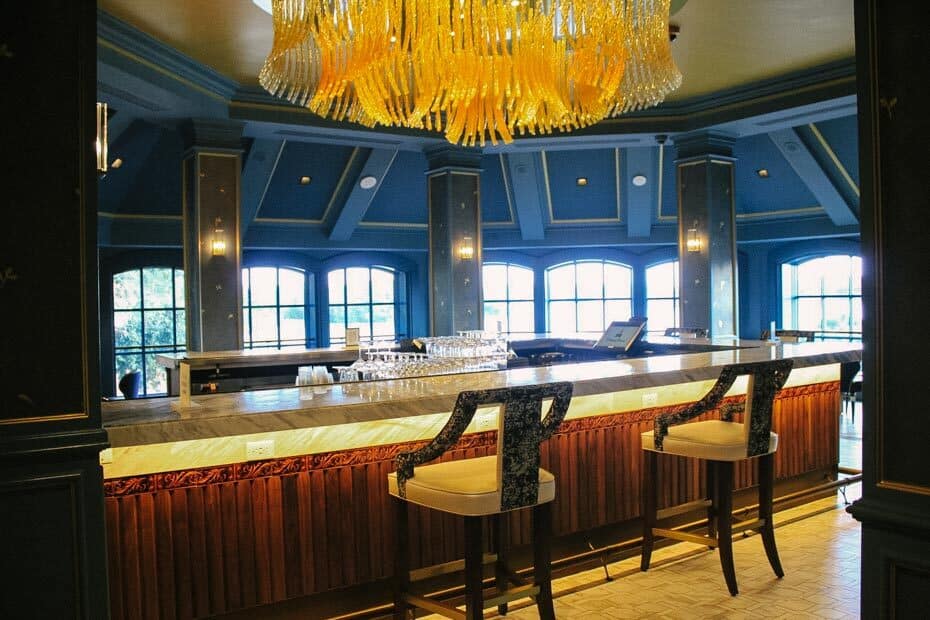 You can preview the menu items for the Enchanted Lounge here on Disney's site.
And then there's the lobby of the Grand Floridian. This is the kind of lobby where you might spend the evening relaxing with your loved ones. Usually, there is a pianist that plays off and on through the later afternoon hours into the evening.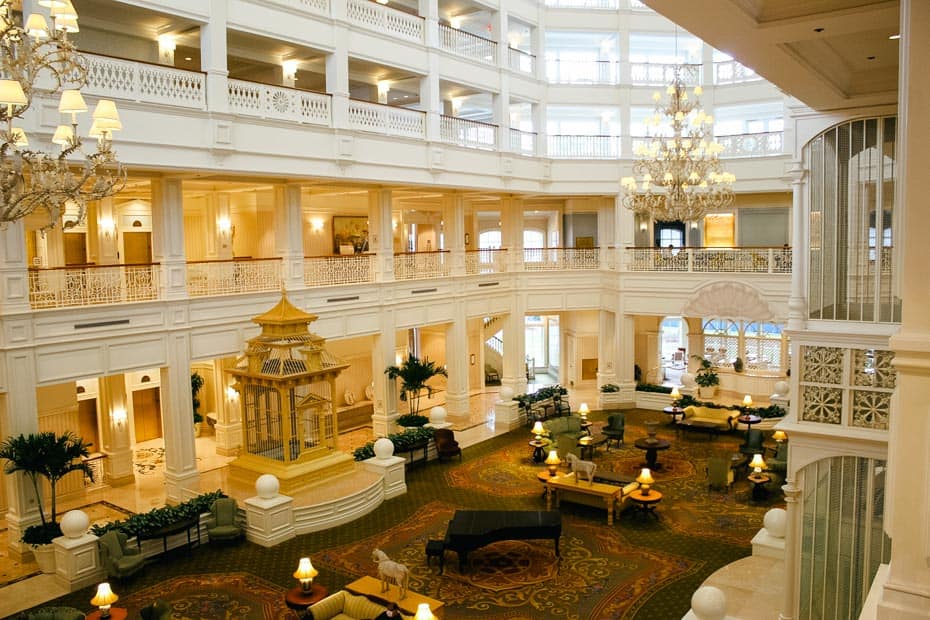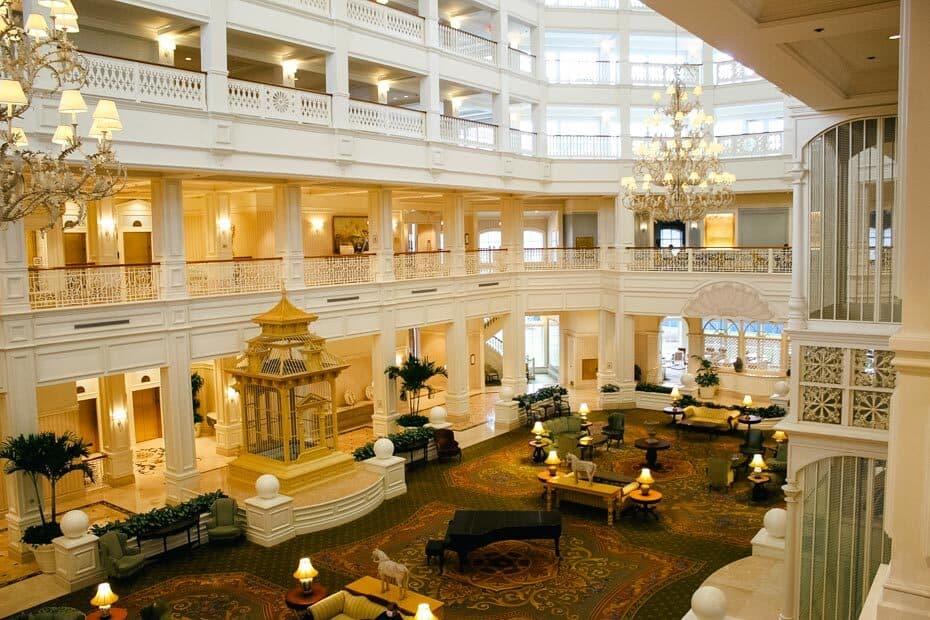 To be considered an expensive resort, there must be fresh flowers, right? The Grand Floridian doesn't lack in that department at all. No matter how many times I visit, I always stop for a quick photo and to admire the beauty of the exquisite arrangements.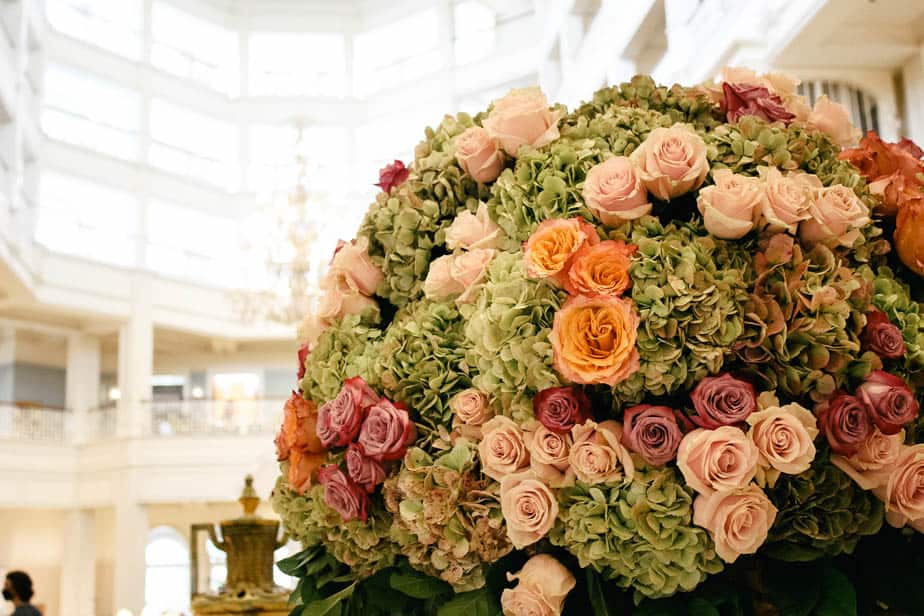 This upscale Disney Resort is also home to Senses Spa. Who needs a theme park when you can hit up the spa right there at the resort? Maybe, someone will treat you to a surprise spa day during your stay! (Send them this article so they will get the hint. You can make the reservation here.)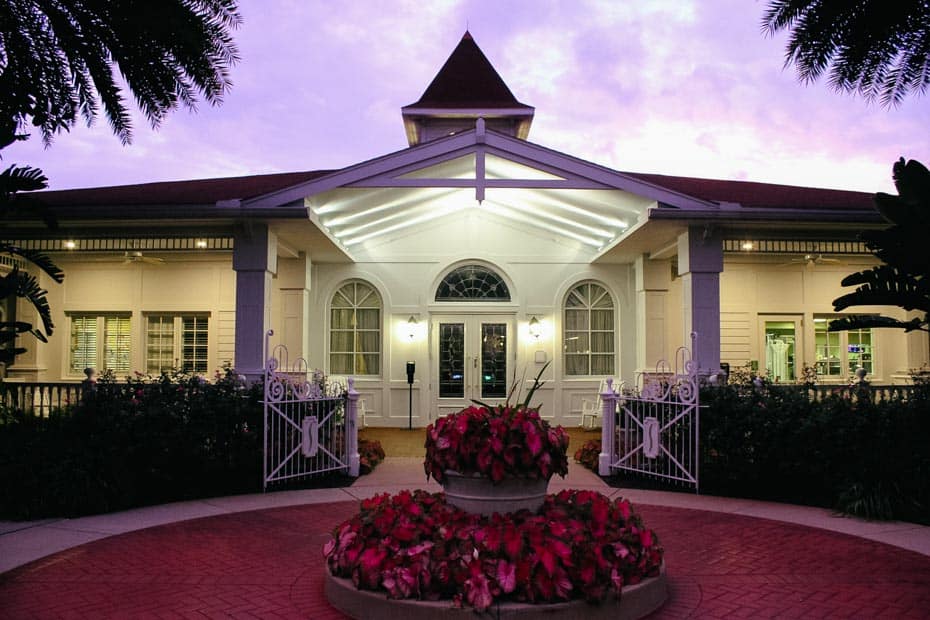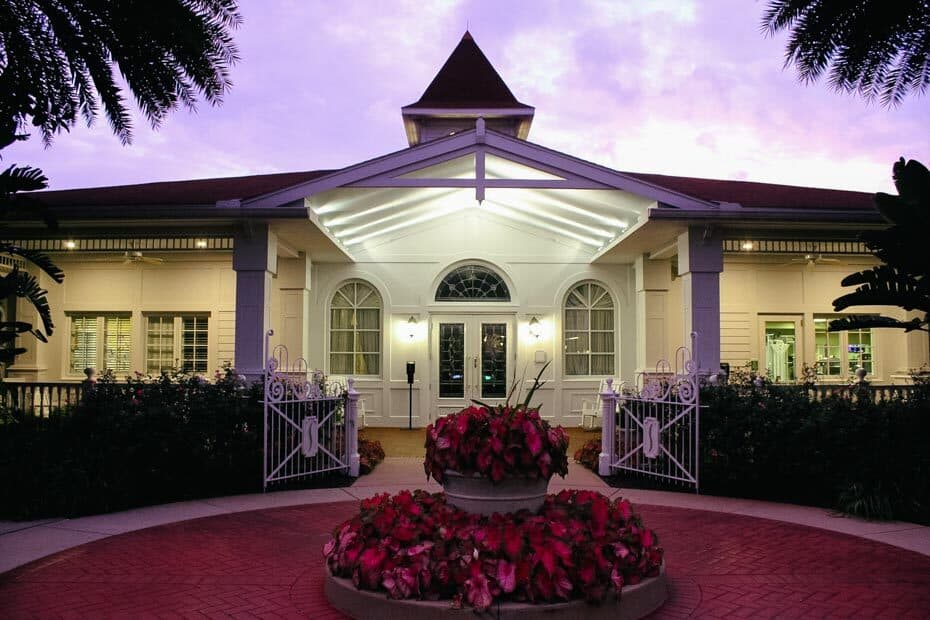 What else makes this resort cost so much? Well, you can walk to and from the most magical place on earth! Not many resorts offer the opportunity to walk to Magic Kingdom. And if you don't care to take the walkway, hop on the Disney World monorail.
Related: Walking from the Grand Floridian to Magic Kingdom
Better yet, sail across the lagoon and feel the open air breeze as you take in the scenic surroundings. It doesn't get much better than this!
In the evening, make sure to check out the Electrical Water Pageant from the white sand beach. After dark, head over to the area between Narcoossee's and the boat launch for a unique viewing of Magic Kingdom's nightly fireworks.
While you can't see the castle projections from this area, the fireworks display is still splendid. There are speakers within this outdoor area that pipe in the audio for the performance.
During your stay, you might even take a sunset stroll over to Disney's Polynesian Resort for a Dole Whip. The Polynesian is only a short walk away. For many of us, these are the simple things that we all remember when we reflect on time spent with our loved ones.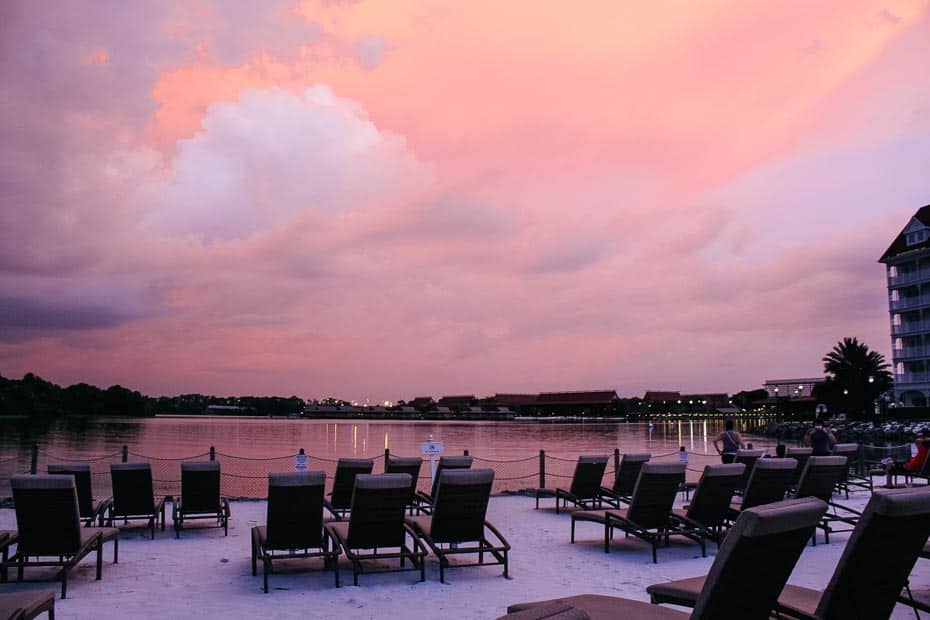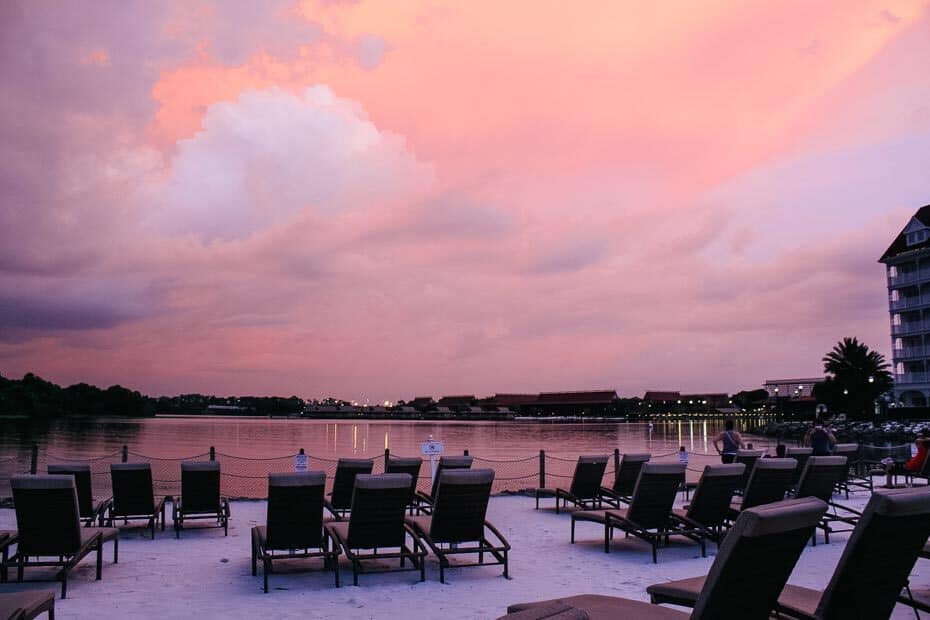 Another item that makes the Grand Floridian stand out is that it has its own wedding chapel located on a private island. Imagine pulling up in Cinderella's horse-drawn coach and walking down the aisle. Sounds like a dream wedding, and something you would only find at the most expensive resorts, right?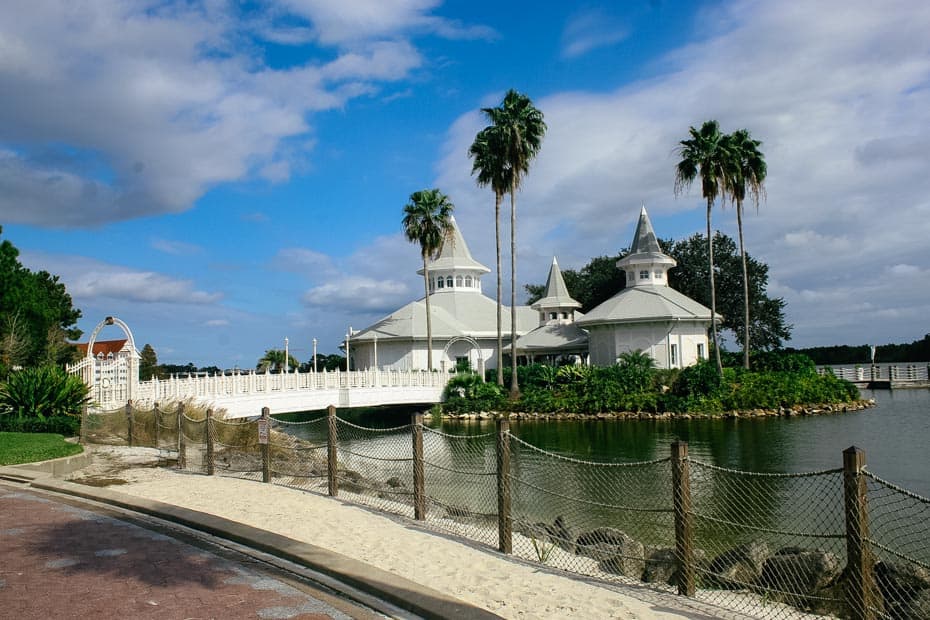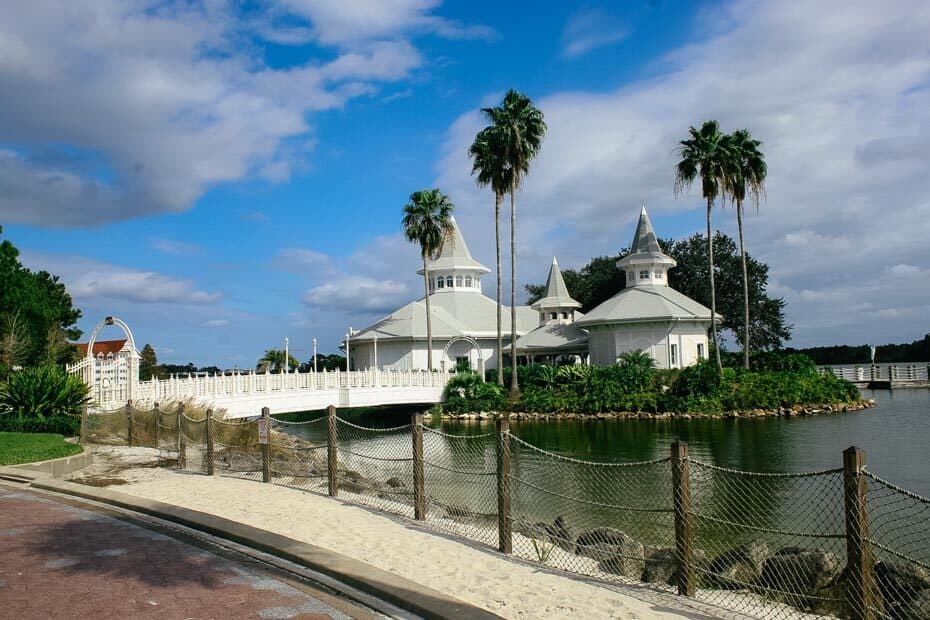 Even the pools at Grand Floridian are impressive. The resort offers two feature pools.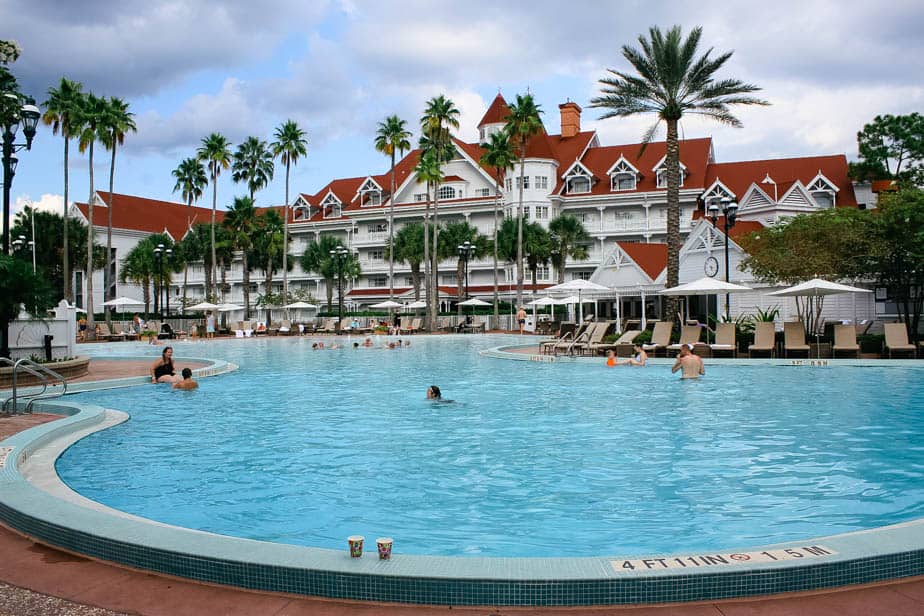 Additionally, it's one of a handful of resorts that has private patio rentals available. Below is a look at a patio rental at the Courtyard pool. If you would like to know more, we have a full review of cabana rentals at Disney World.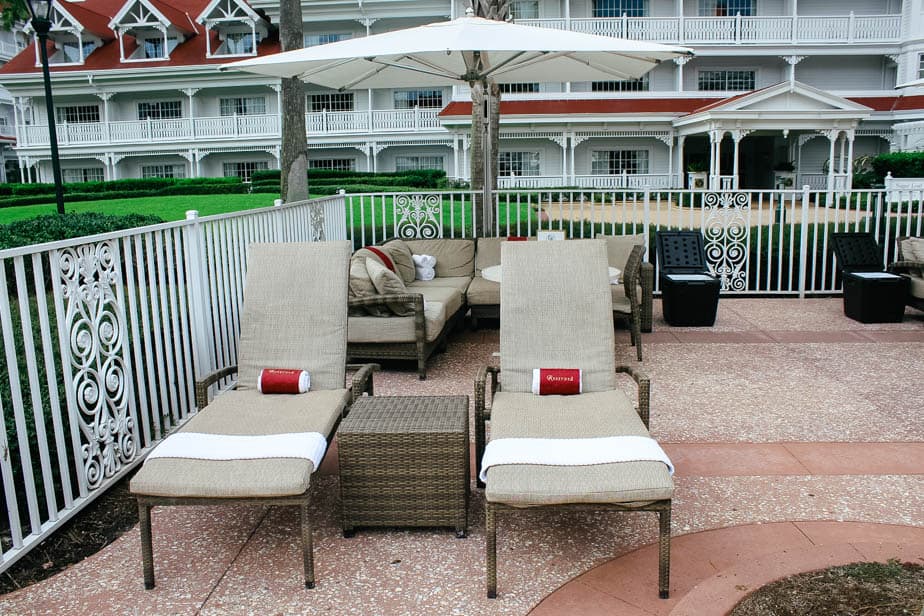 Or you could just spend the afternoon in one of the whirlpool spas.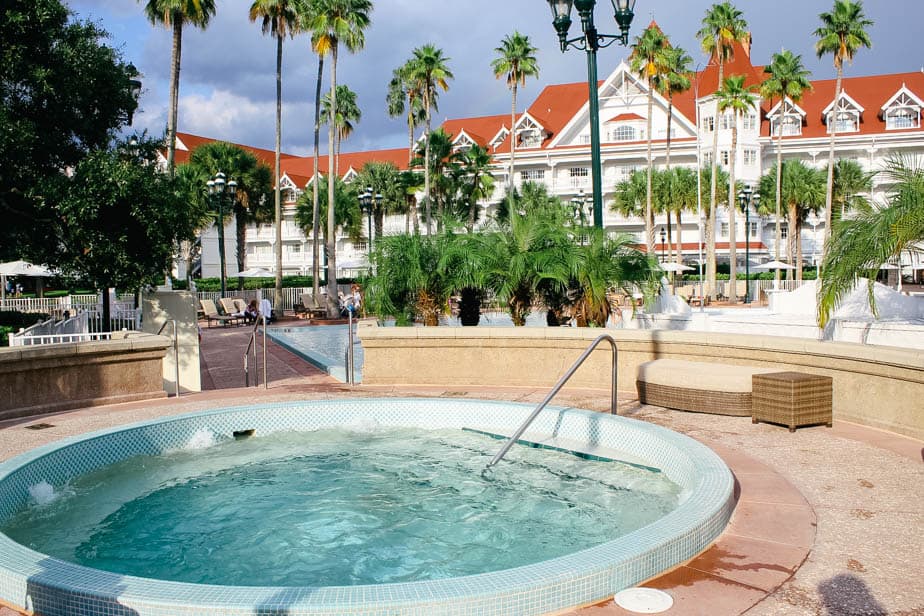 Related: The Pools at Disney's Grand Floridian
Now that I think about it, there are quite a few reasons that make the Grand Floridian Disney's most expensive resort. And we haven't even discussed all of the little things that help make the resort command the high price tag.
For more on the Grand Floridian you might enjoy one of these articles:
Planning a Walt Disney World vacation and not for sure where to stay? Start with our overview of the Walt Disney World Resorts. Or you can browse a list of every single resort-related review we have available here.
If you're planning a meal, you might enjoy our entire list of Disney restaurant reviews. Some of our most popular articles include our Disney World character dining guide and our list of the best Disney Springs restaurants. We keep those articles updated regularly to provide the latest news.
So now that you know a little more about the most expensive resort at Disney World, do you think it's worth the price? Leave a comment below and share your thoughts. Have you stayed at the Grand Floridian before? Did you find the expense reasonable for the amenities?
Planning a Walt Disney World or other Disney Destination vacation?
Our friends and travel partner, Firefly Travels, excels at doing Disney differently. You can fill out a plan your trip form on their website, and someone will reach out shortly to discuss the specifics.