A Visit to Curiouser Clothiers at Disneys Grand Floridian
Those who enjoy the finer things in life, or the Grand Floridian, will be delighted with some of the newer resort-branded merchandise we found at Curiouser Clothiers. Curiouser Clothiers is a boutique shop off the first floor of the Grand Floridian's lobby.
Since the holidays are over, I've been making my rounds across the resorts for a few updates. At this time in 2023, there's a good deal of construction at the Grand Floridian.
Eventually, the remodel will make its way to the Grand Floridian lobby, which is expected to see an extensive update. In the meantime, I thought it would be fun to take a peek inside Curiouser Clothiers.
I have a feeling some of you might enjoy browsing the large selection of resort-branded merchandise. I know I did.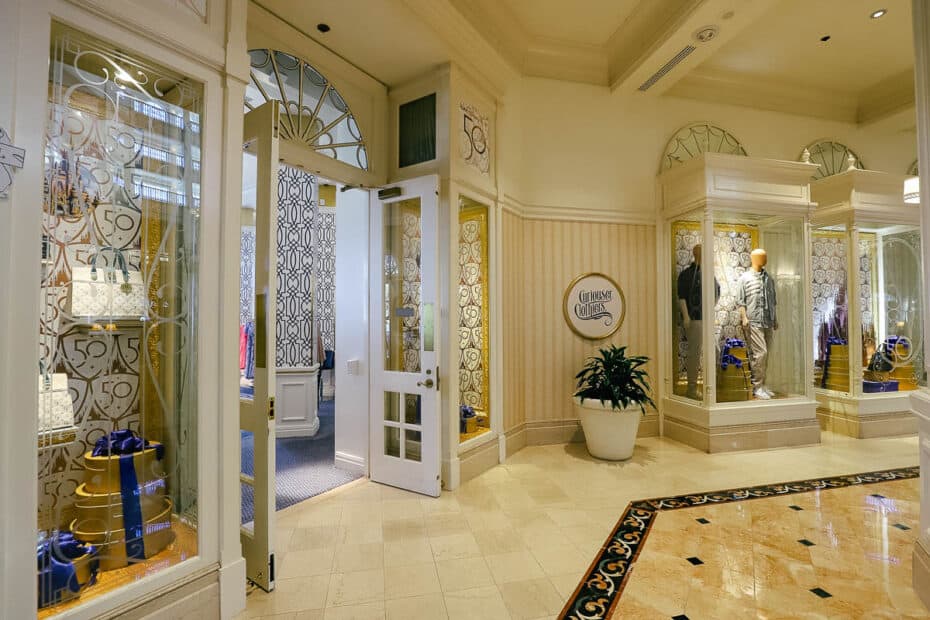 Curiouser Clothiers sits immediately next door to the Garden View Tea Room, which has yet to reopen. Upon first impression, the boutique looks like a tiny store with higher-end women's clothing.
However, it opens up into another boutique with men's clothing and accessories.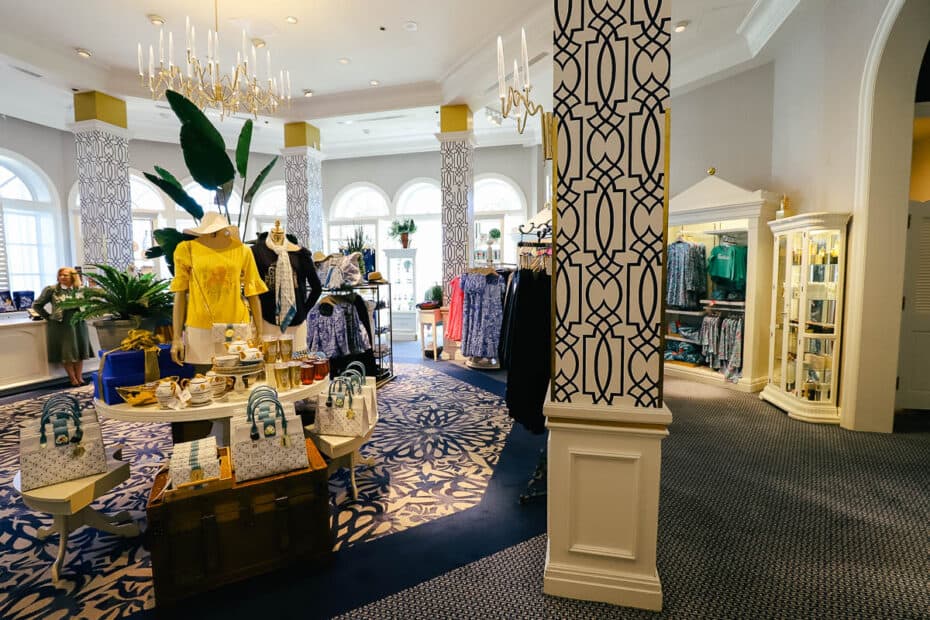 Front and center, I noticed a display with Grand Floridian branded merchandise.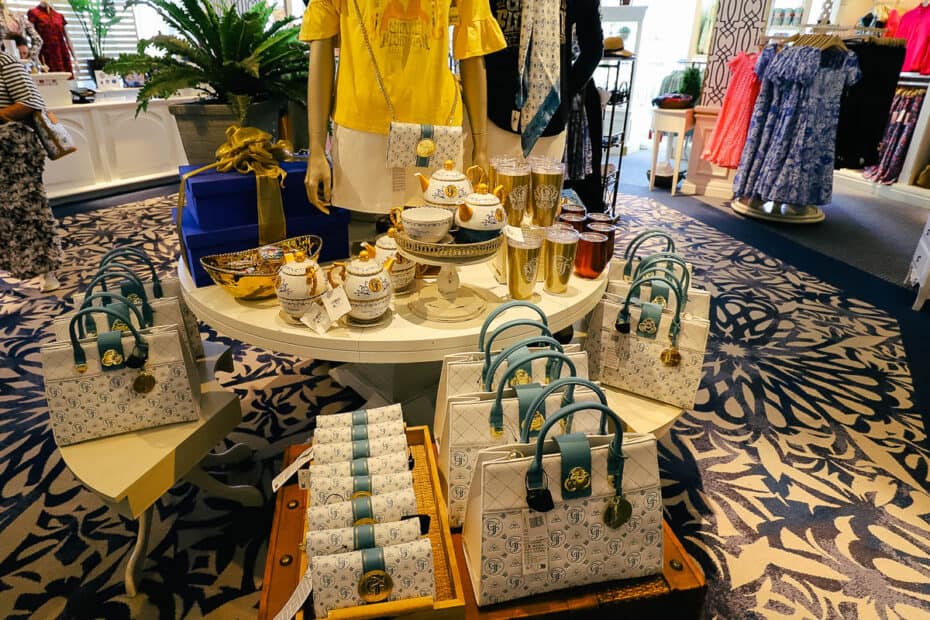 Toward the top, there's a Beauty and the Beast shirt with the resort's logo. Both of these shirts have a bit more style than most. You might also notice the gorgeous scarf sporting a pattern with GF for Grand Floridian.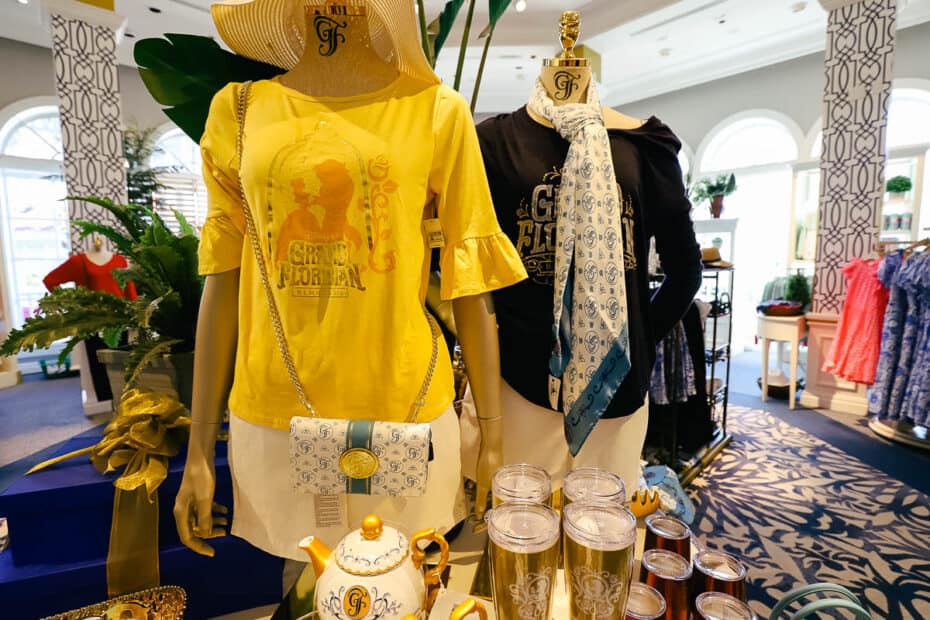 Here we have a teapot accented with golds and blues.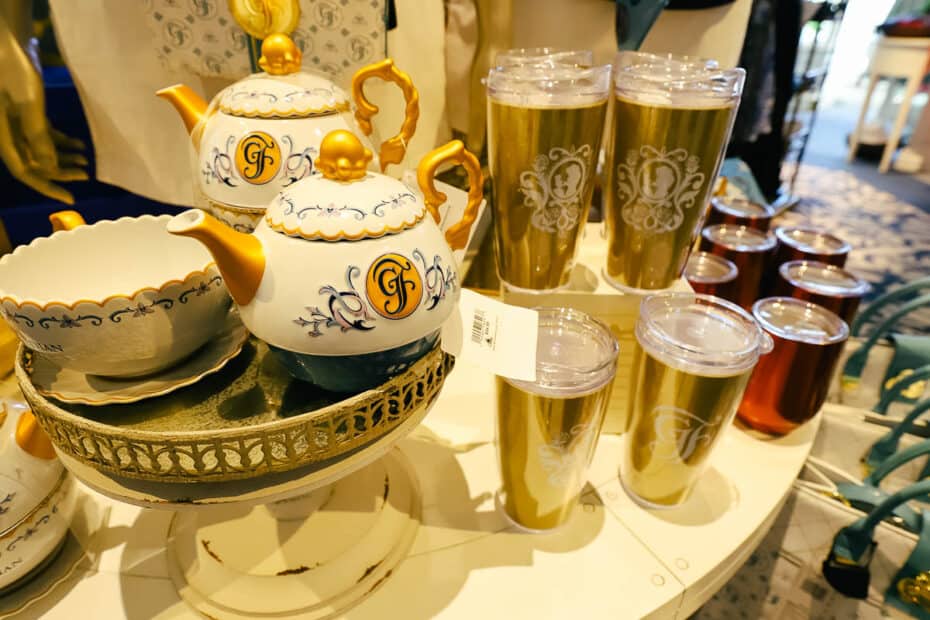 Perhaps, the most popular items are the Loungefly handbag and wallets. These also have the GF pattern.
Related: Disney Backpacks by Loungefly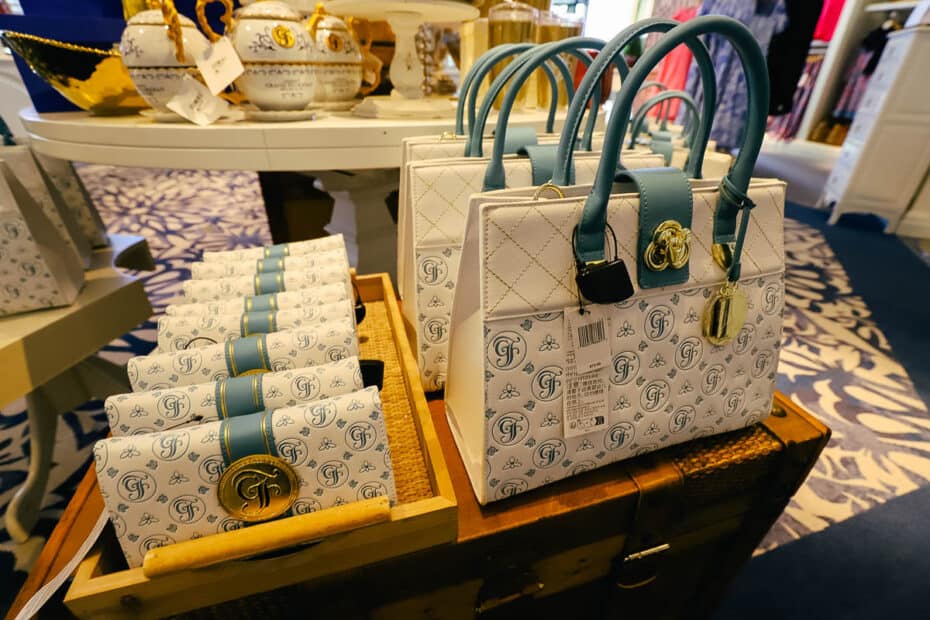 Here's a closer look at the handbag.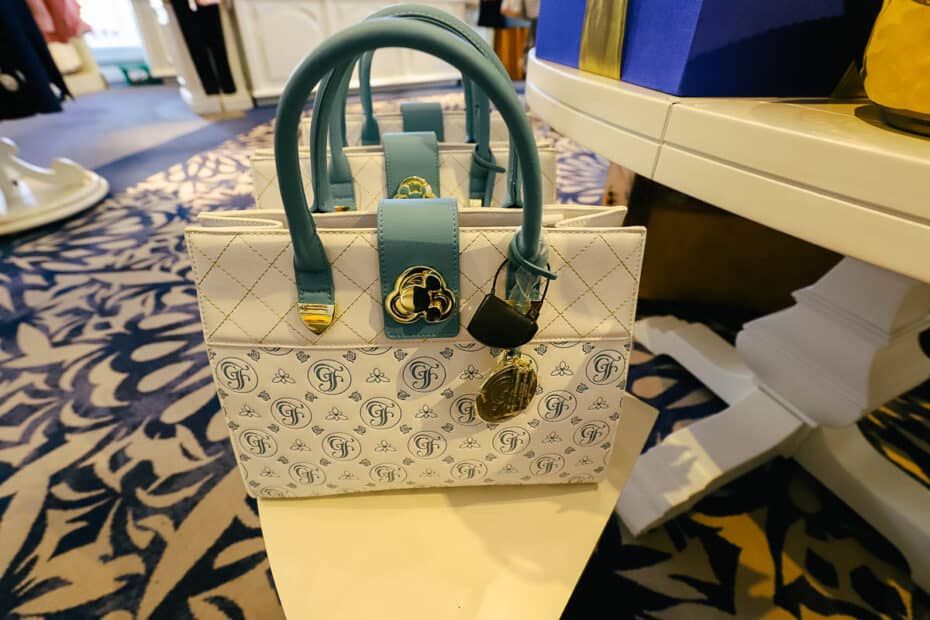 I thought this magnet was adorable.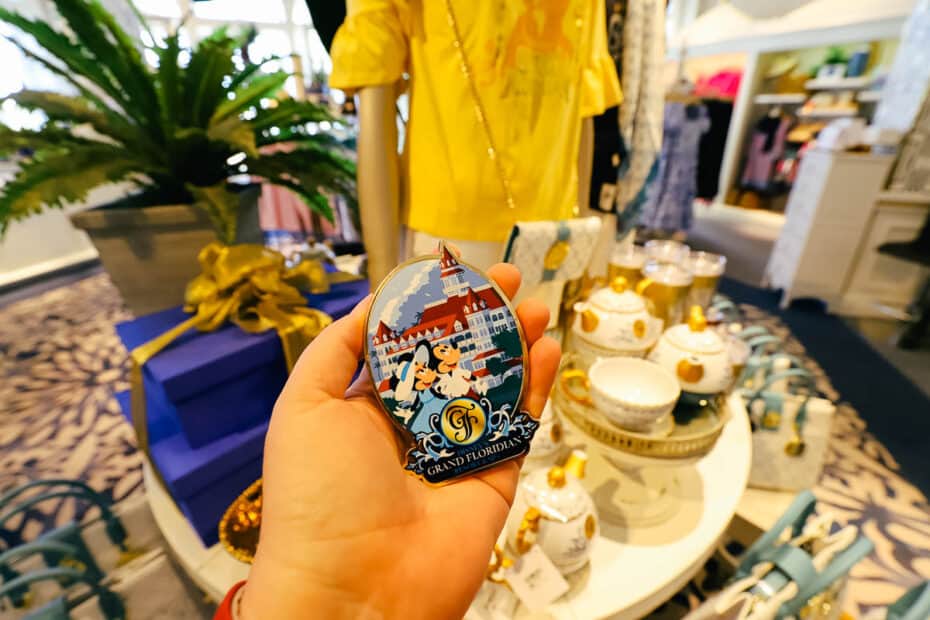 Here are a few various-size tumblers. The smaller red one says Enchanted Rose, which is also the name of the resort's lounge.
Related: Enchanted Rose Lounge at Grand Floridian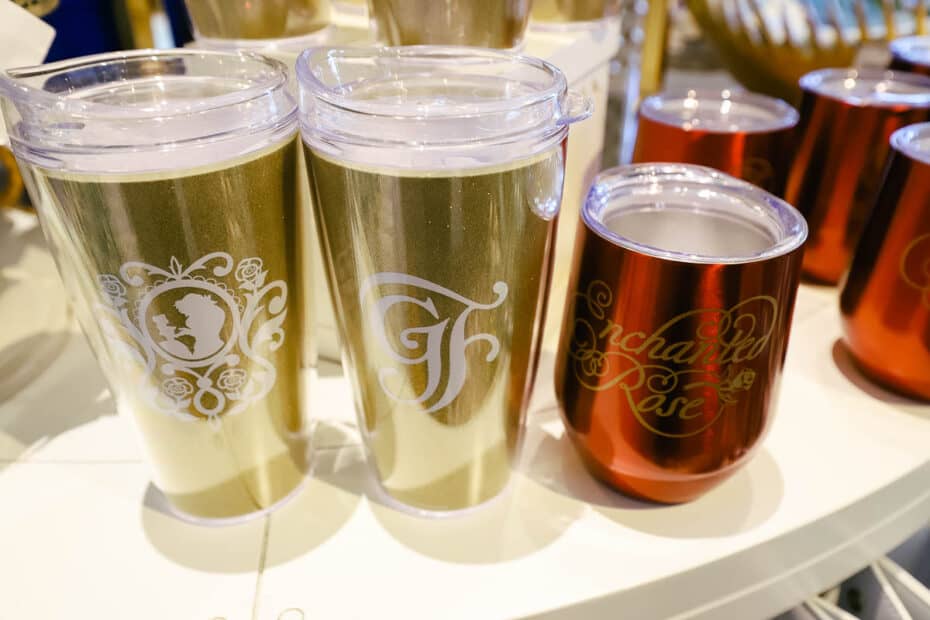 Here's a closer look at that scarf.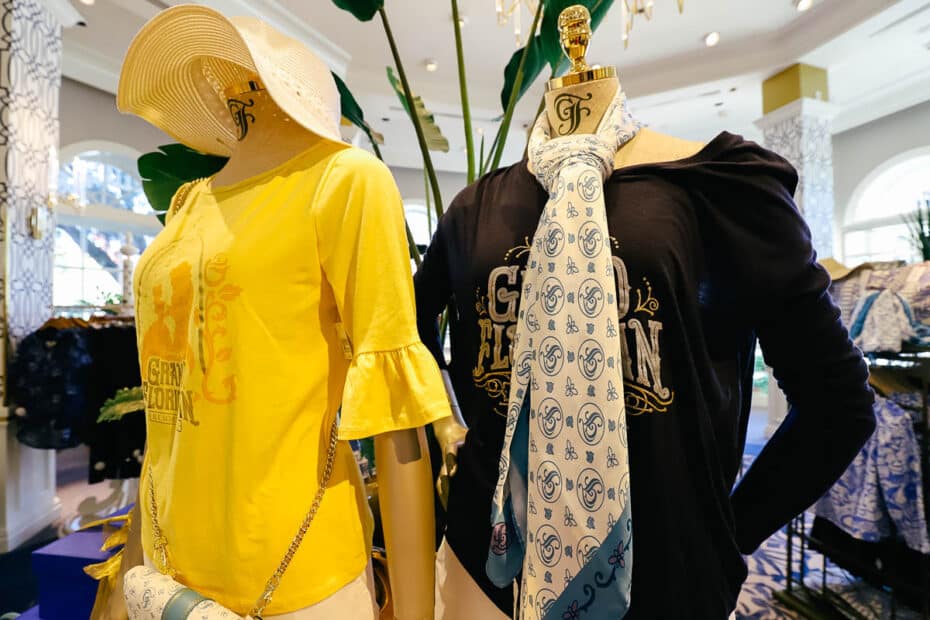 These newer resort robes have a fresh look to them.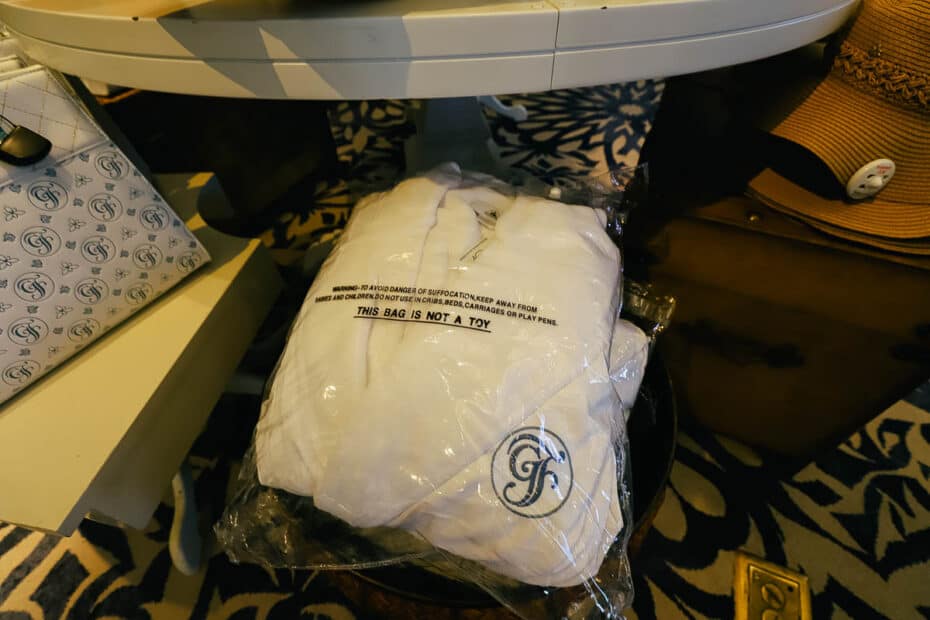 Several larger beach-style bags were on display nearby.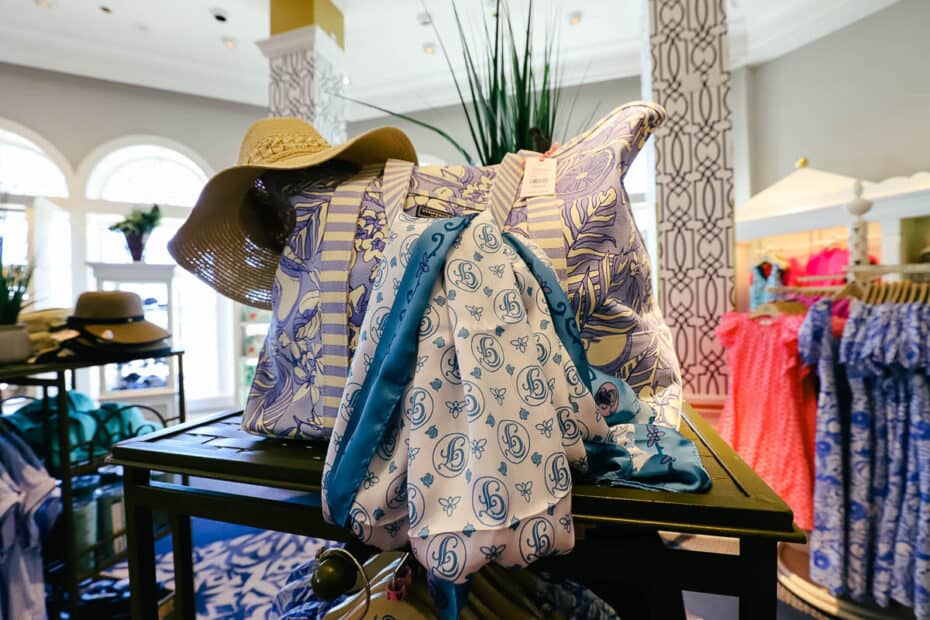 Here is the opening that leads to the men's area.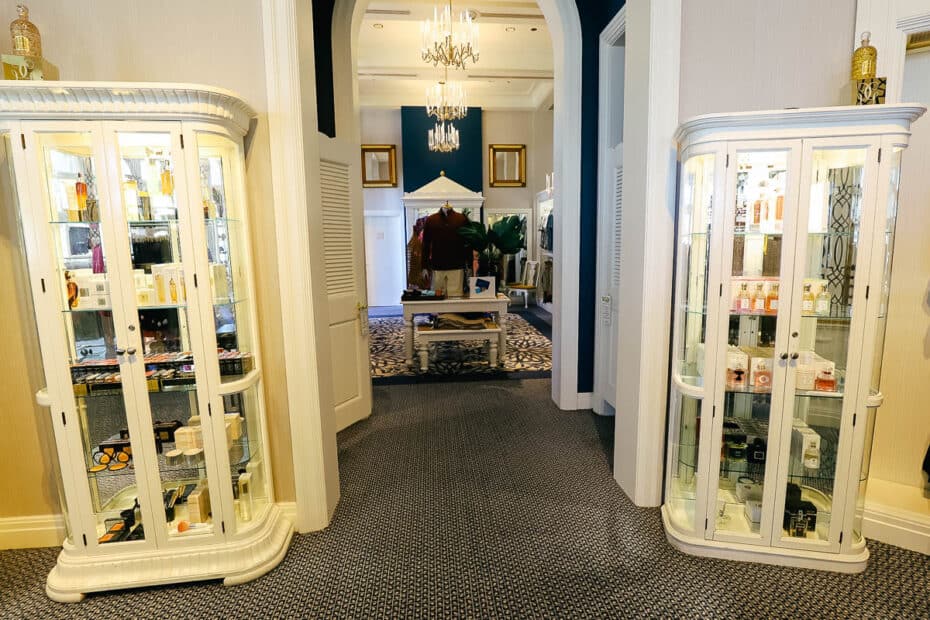 This area had a few more Grand Floridian-branded resort items.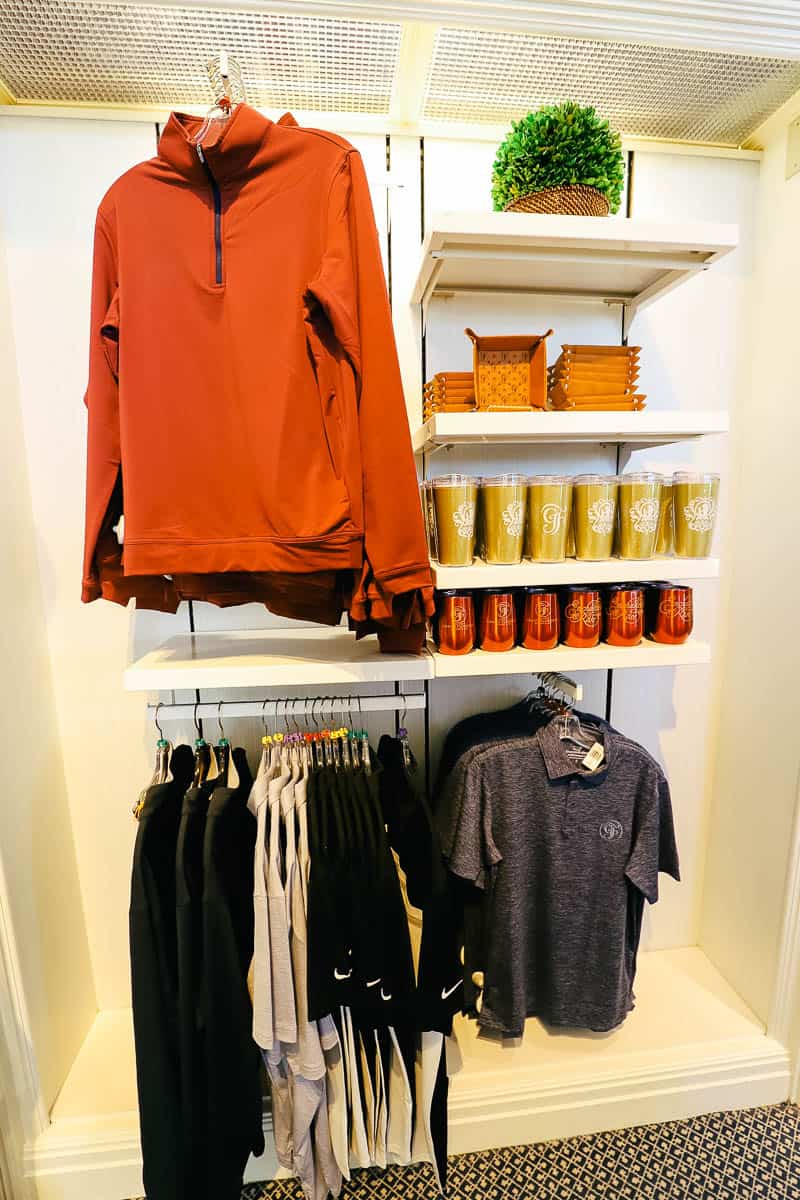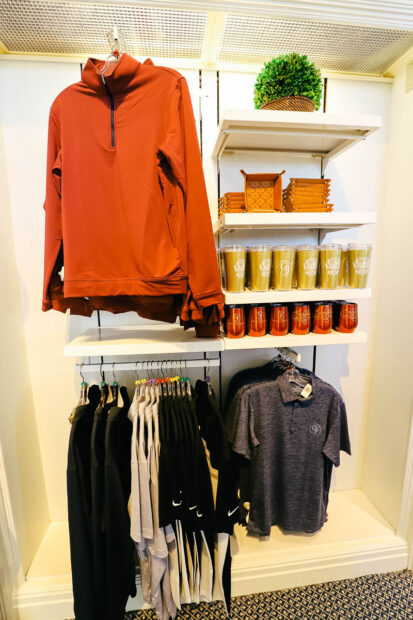 Curiouser Clothing has an excellent selection of clothing for both men and women. If you need a dressier shirt at some point during your vacation, this would probably be a good place to look.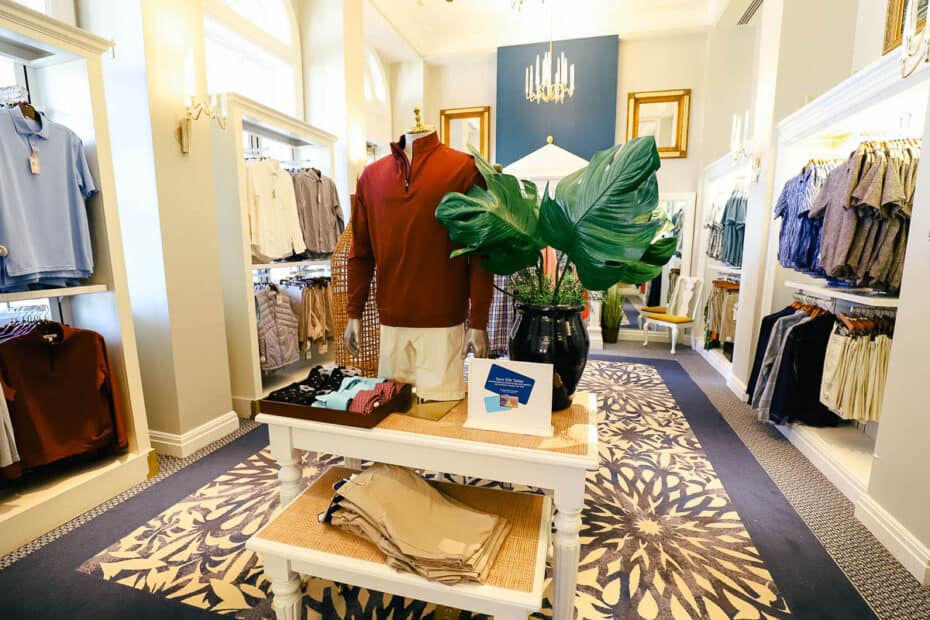 I thought this Vineyard Vines shirt was lovely.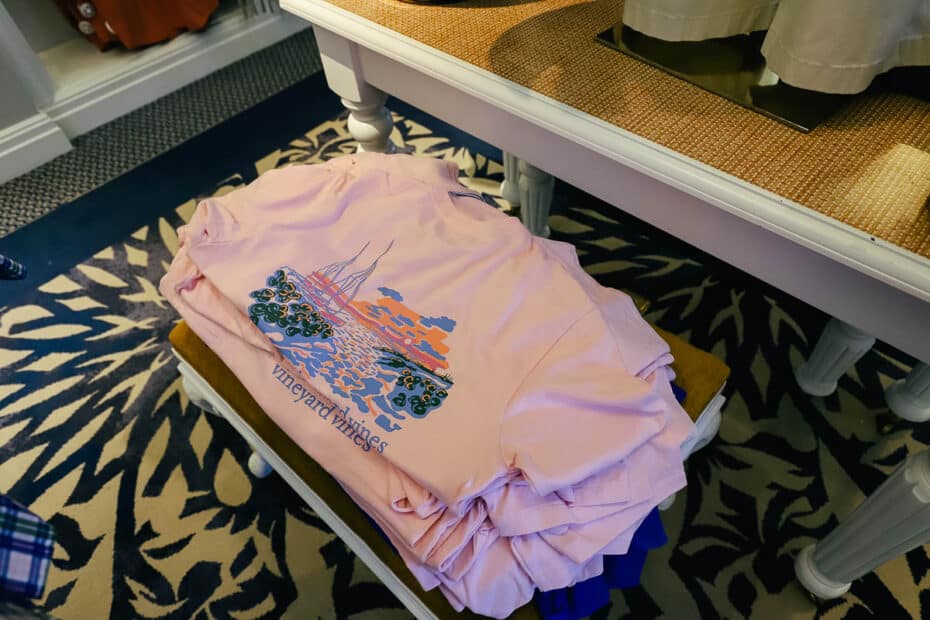 Here are a few basic polos.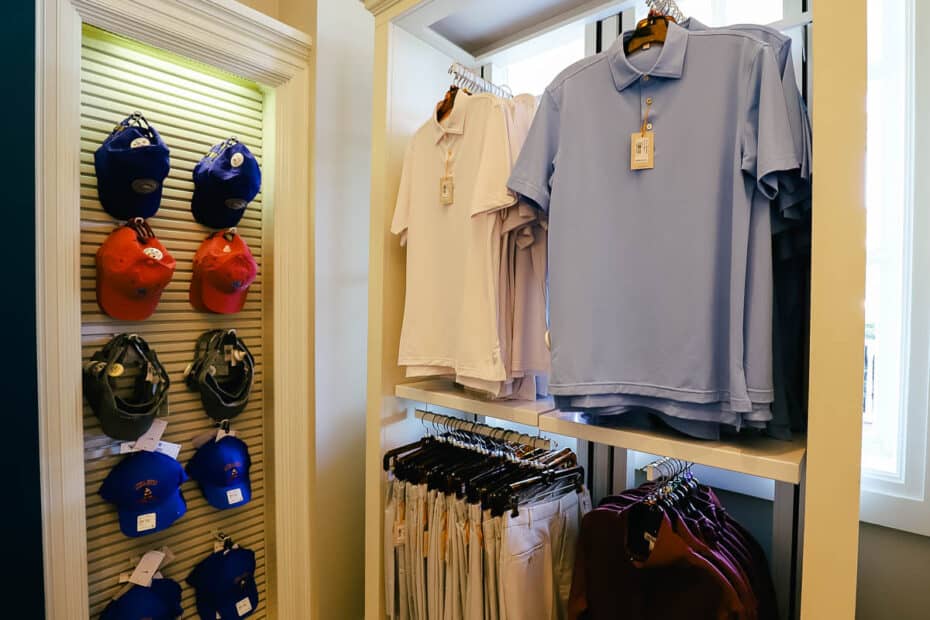 On the women's side of the shop, we see a large selection of Lily Pulitzer.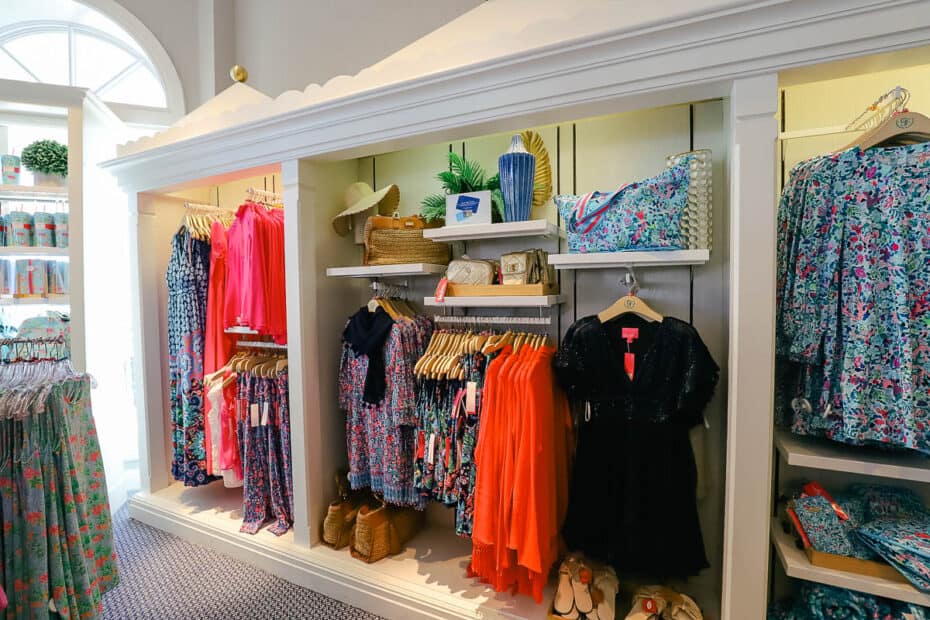 Below, this specific print was released on shopDisney last year and sold out rapidly. However, you can still find most of the pieces at Curiouser Clothiers. I assume it's exclusive to the Grand Floridian because I haven't seen it elsewhere on the property lately.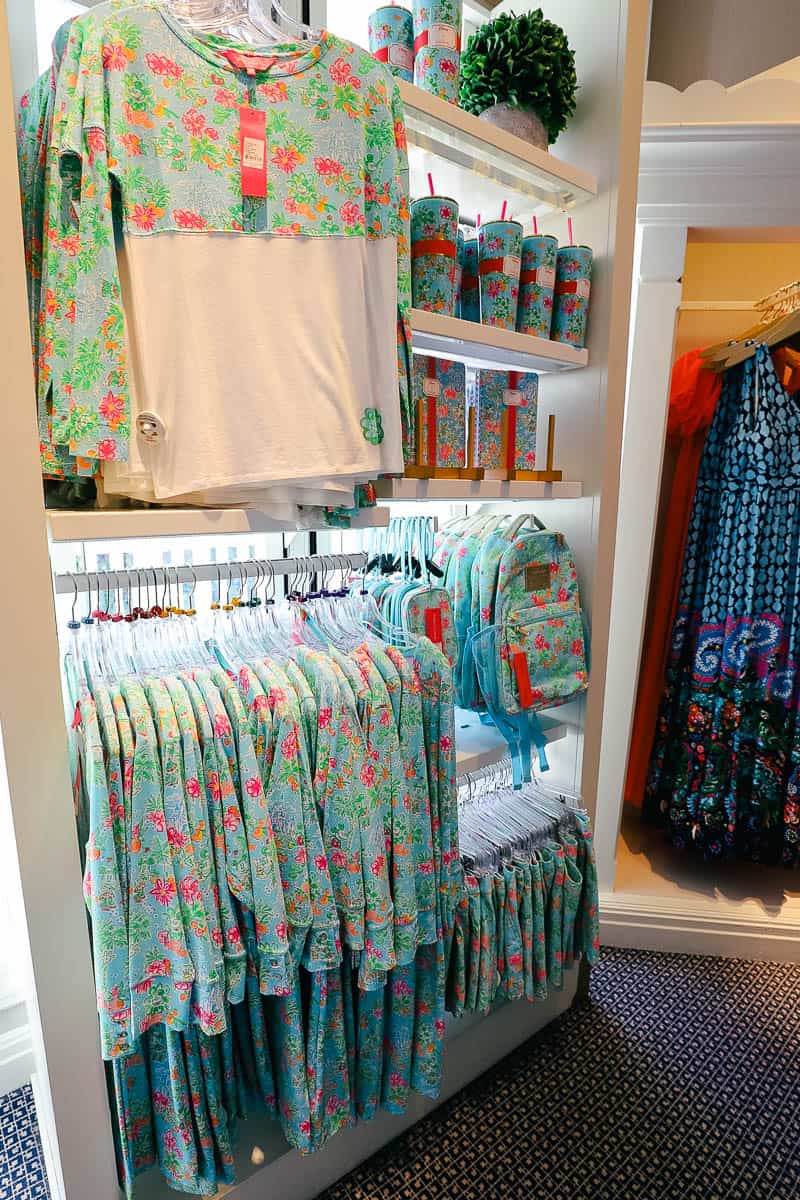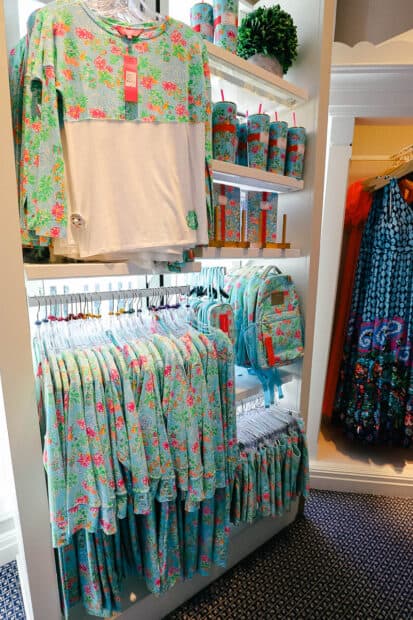 Swimsuits are available if you forgot to bring one or need a new one.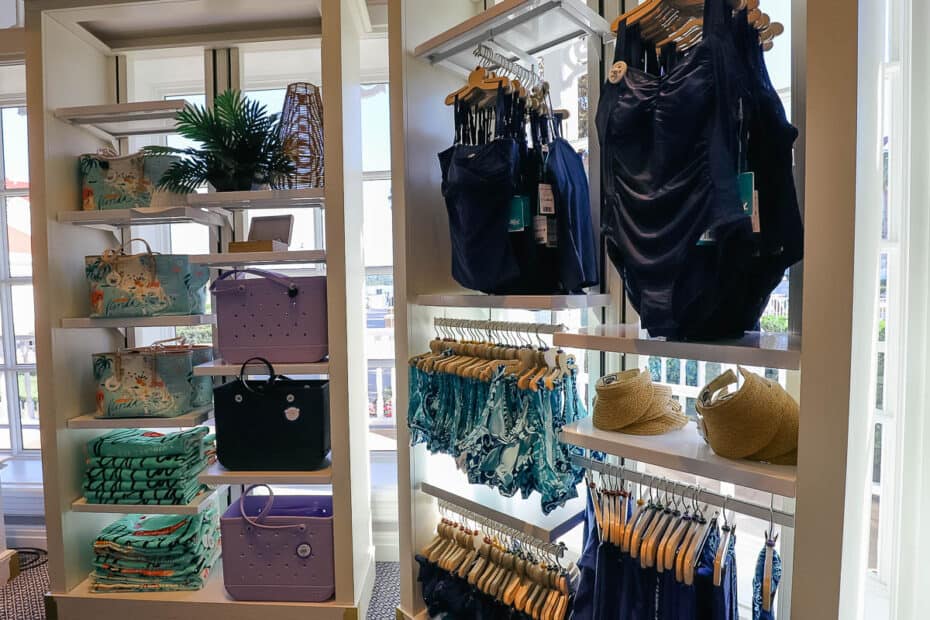 Here's a closer look.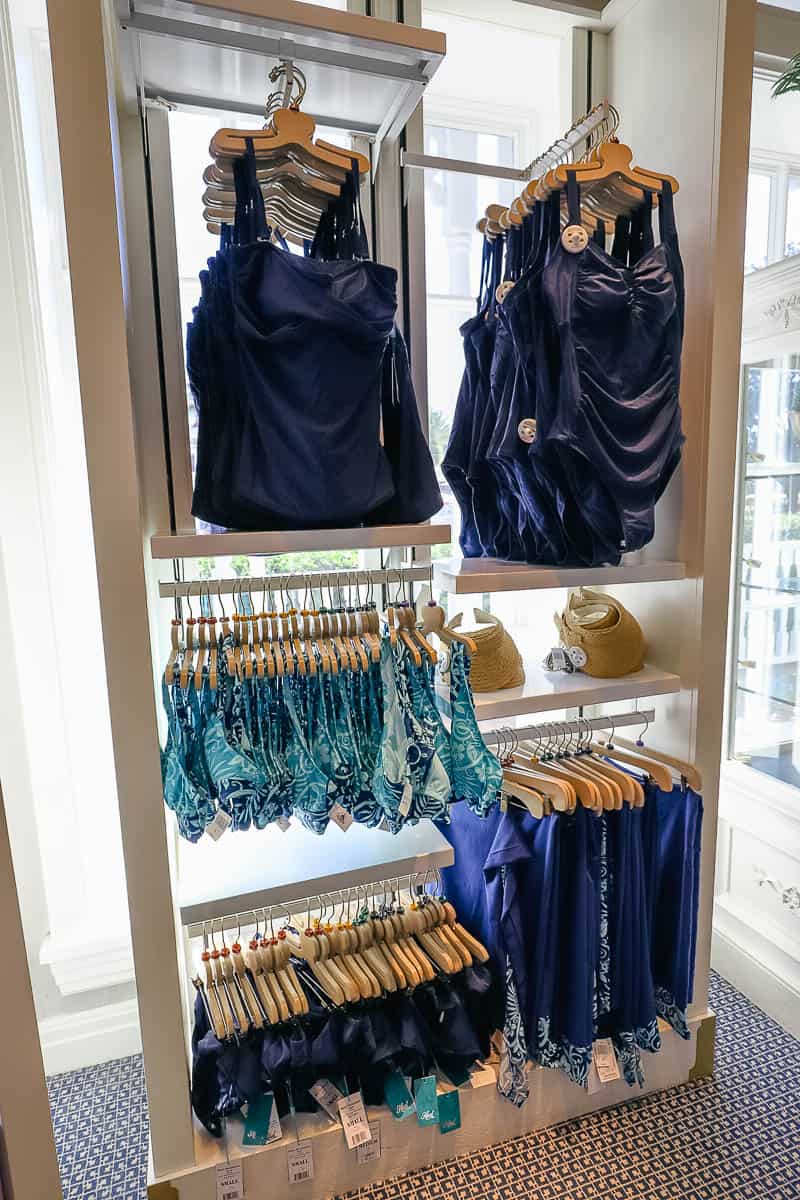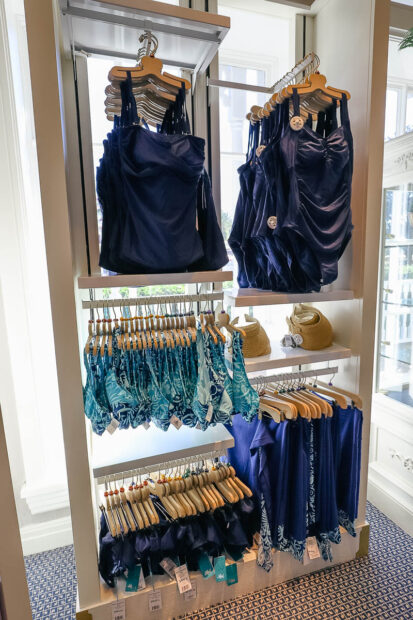 A few more items include this Florida-branded bag, a beach towel, and other beach totes.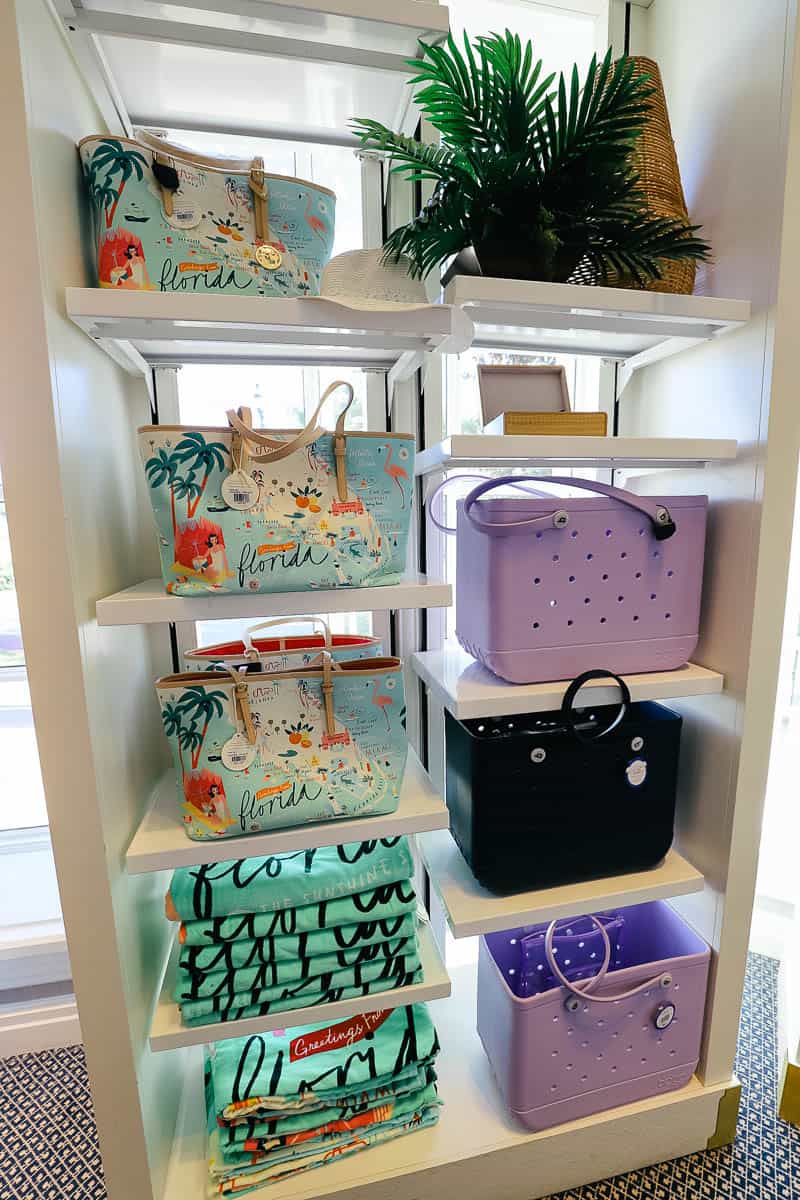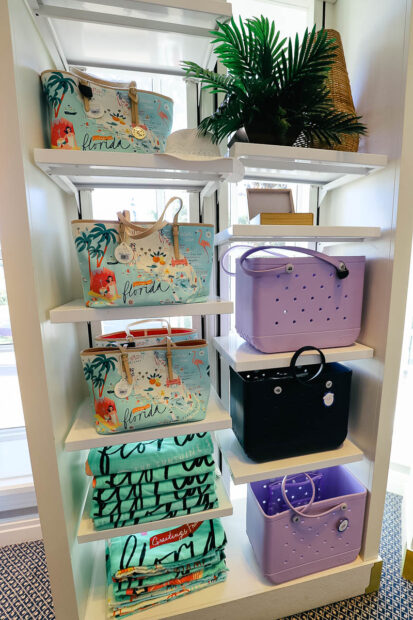 There's a lovely display of Citizen watches.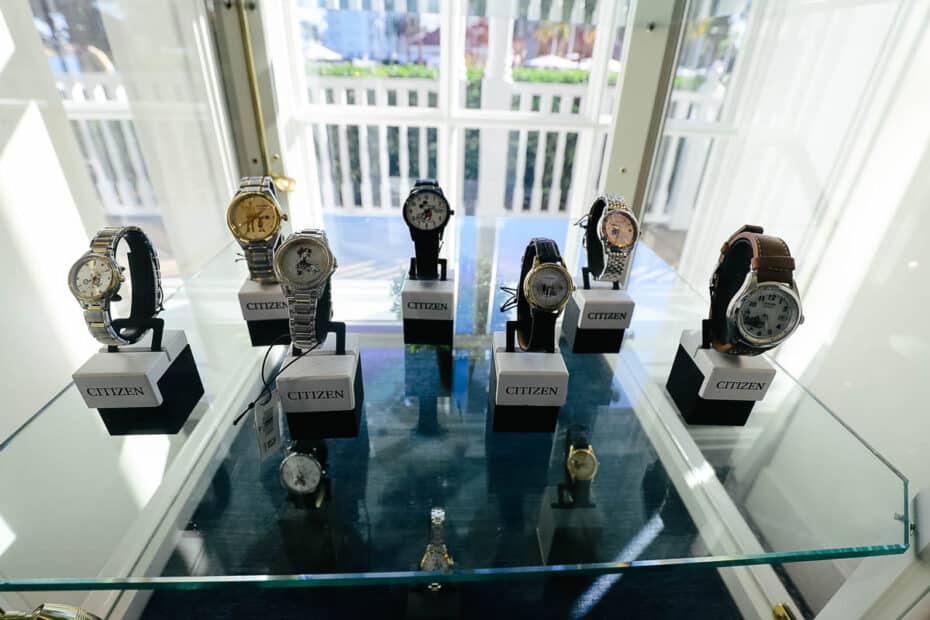 I need not browse the sunglass section too long, or I'll want something.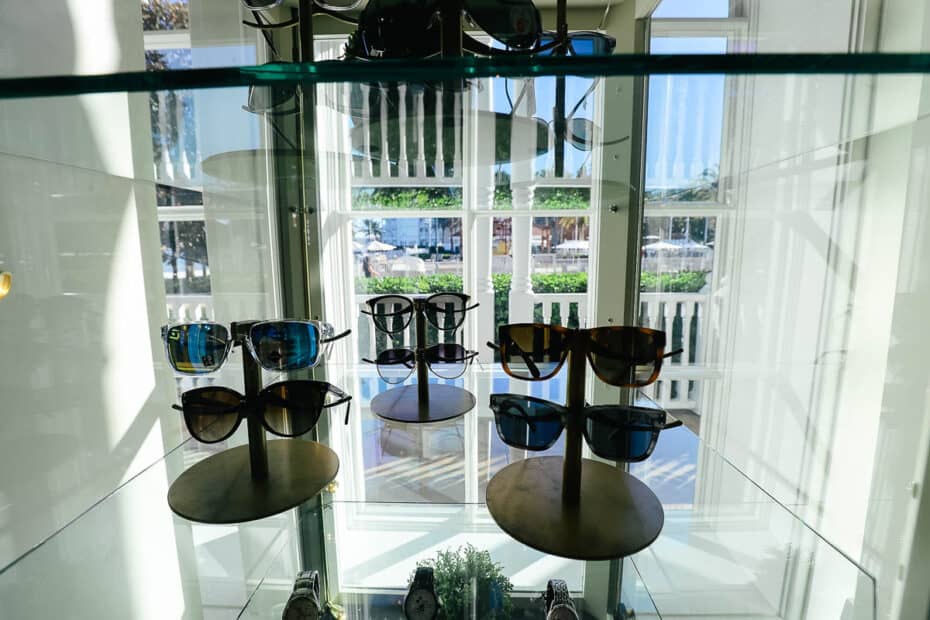 Curiouser Clothiers has a nice selection of jewelry.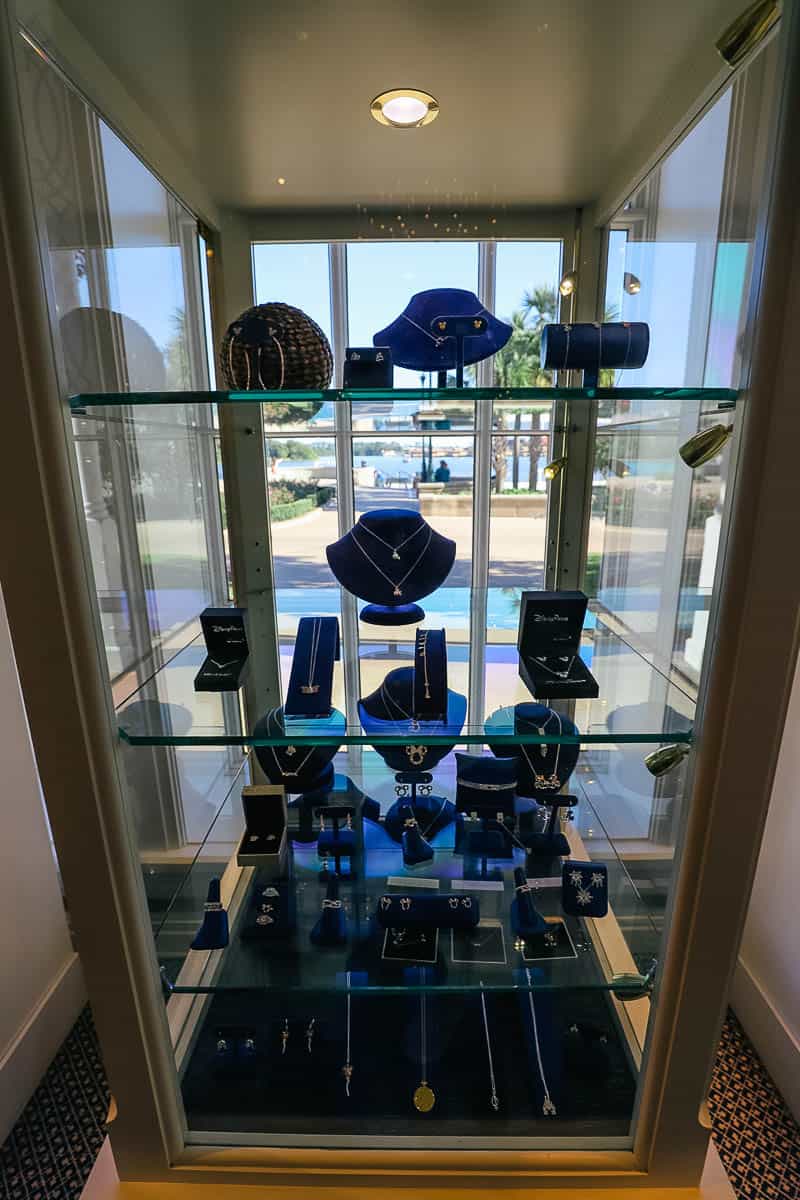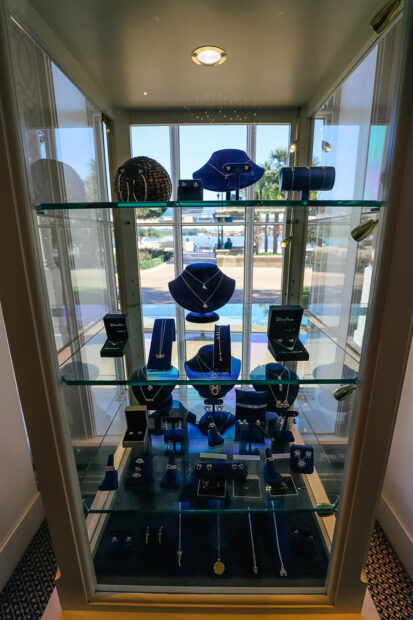 Here's a closer look.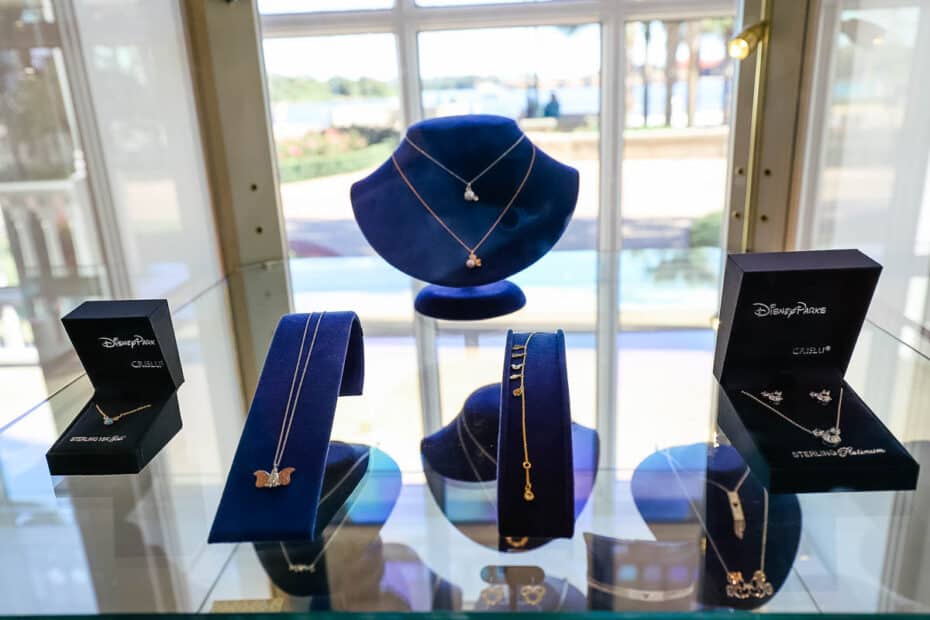 On the opposite side of the shop, we see a wall featuring Tommy Bahamas clothing.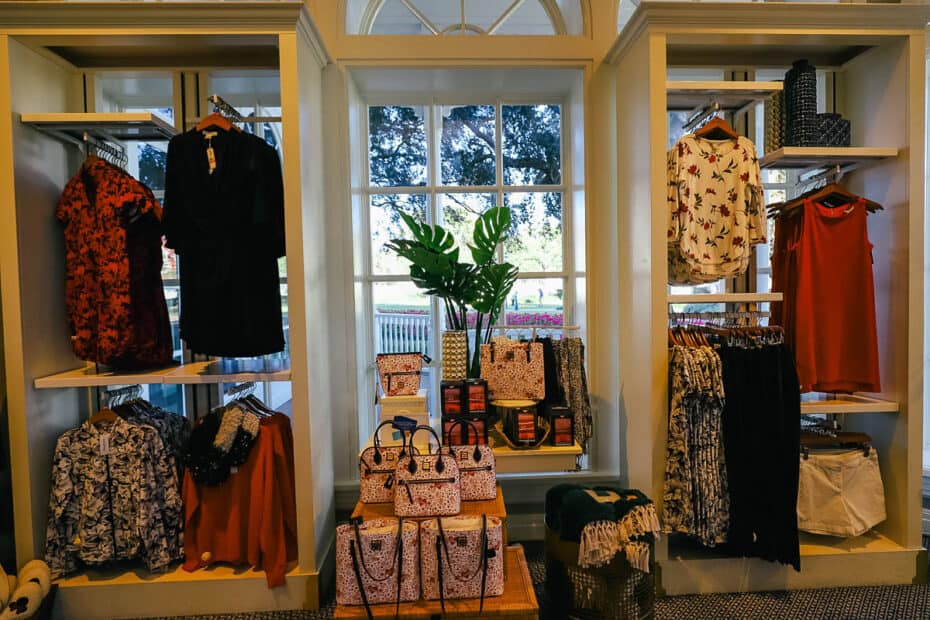 Don't you love this shirt with a touch of Mickey?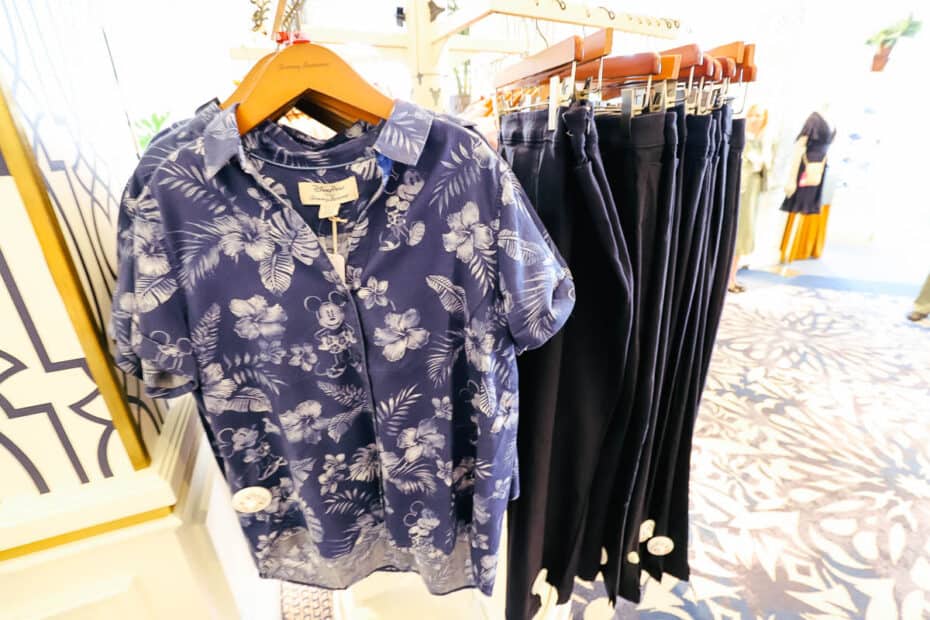 Several Disney Dooney and Bourke handbags are available near the register.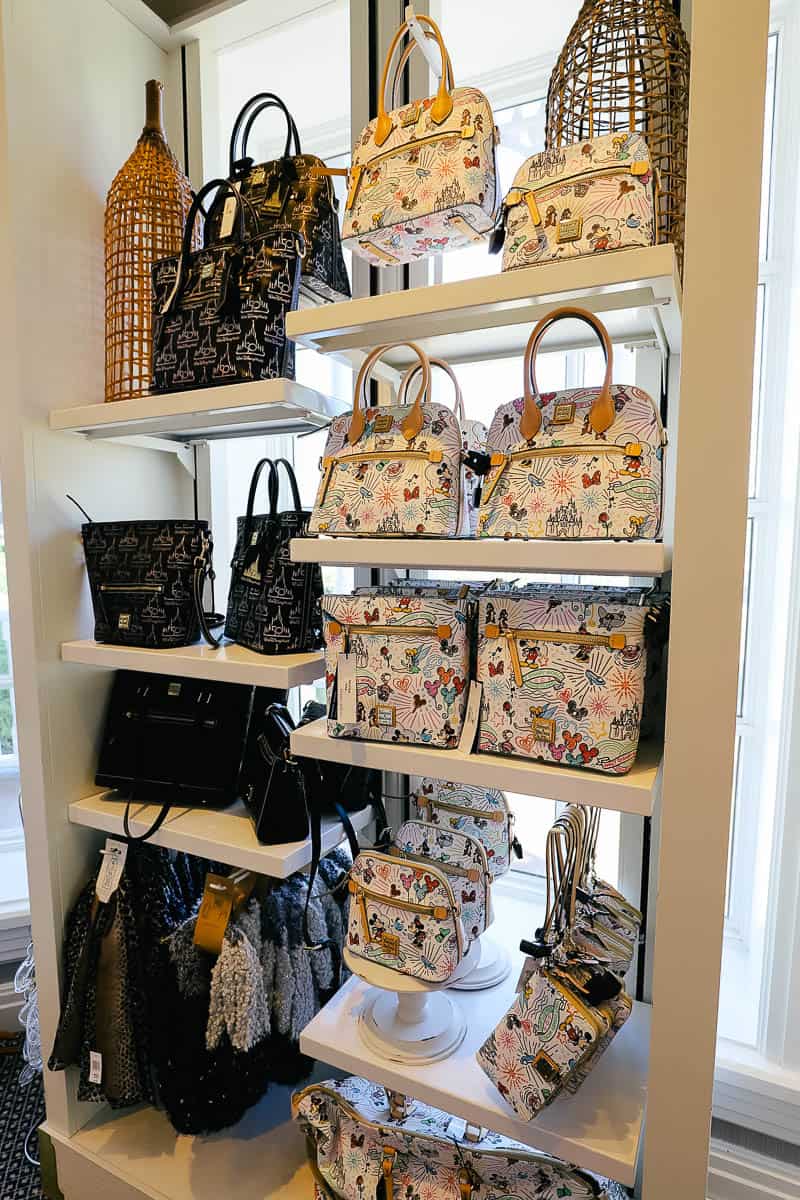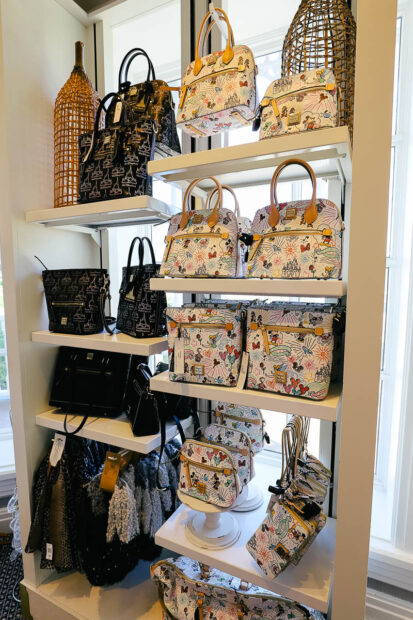 Here we have a few pieces of the luxurious Barefoot Dreams brand.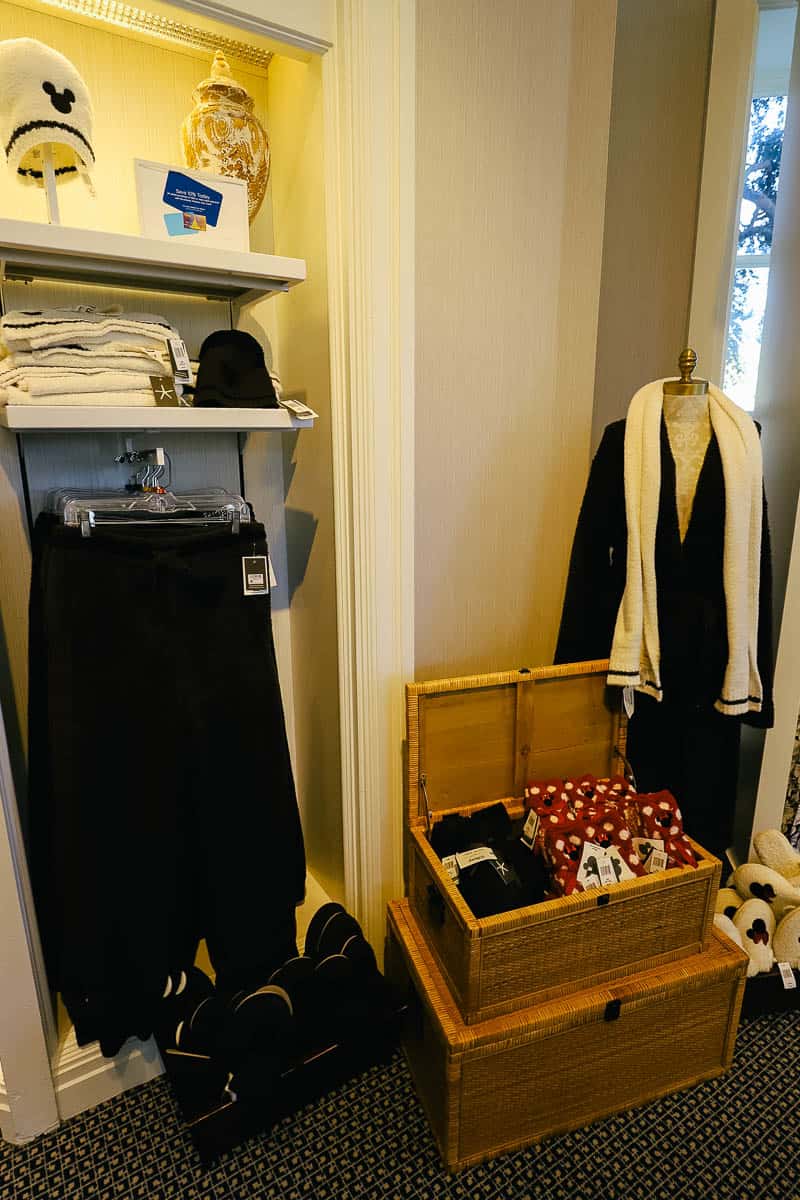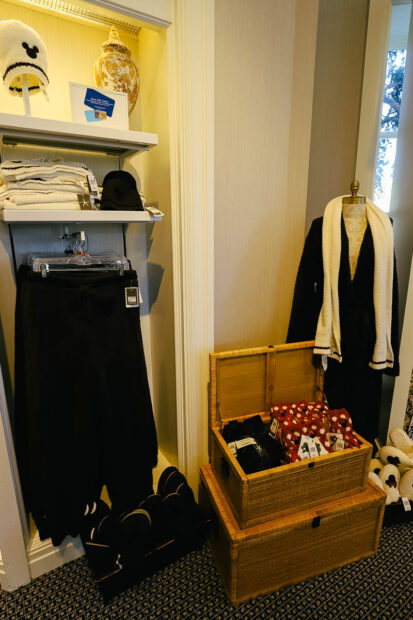 There were a few more items designed for the Grand Floridian.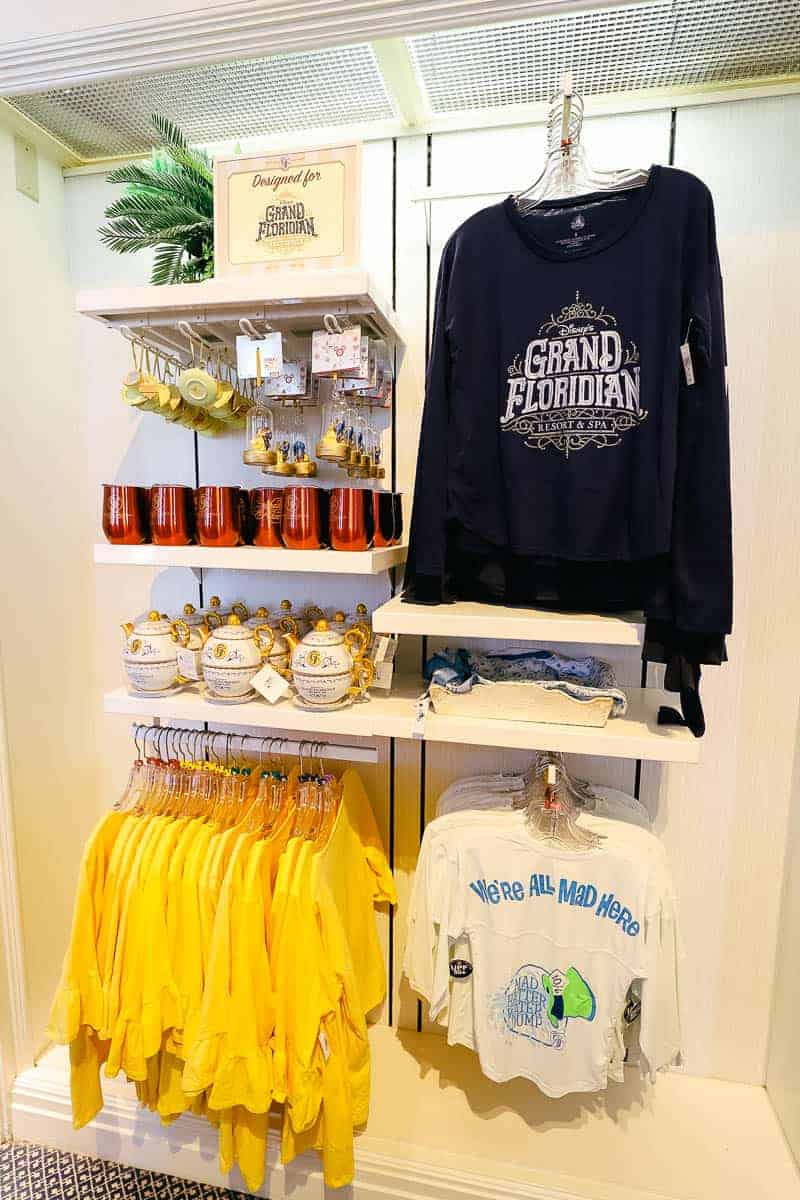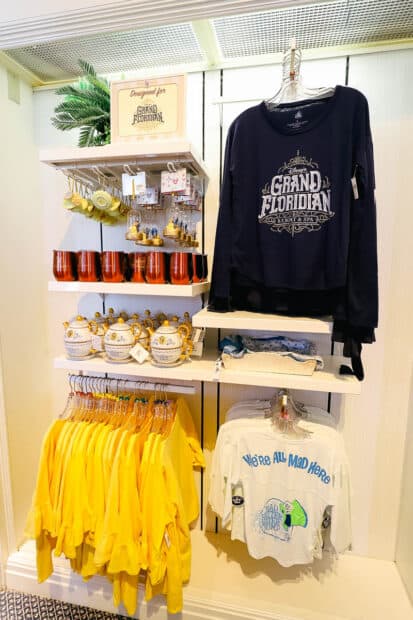 Two styles of ornaments are available at this time with the Grand Floridian logo. Unfortunately, I didn't see the one with the resort's white facade and red roof. However, that one tends to come and go.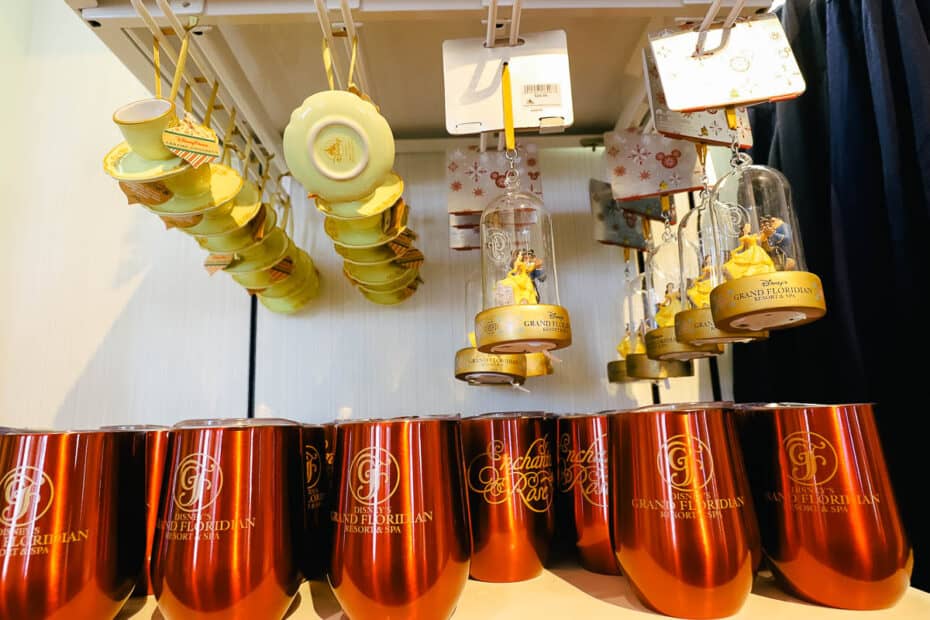 I hope you enjoyed our tour of Curiouser Clothiers. It's always fun to stop in and see what's available.
For more information, we have a complete resort guide for the Grand Floridian.
Or you might enjoy these other articles:
In the Comments
Did you see anything you liked? Have you ever visited Curiouser Clothiers at the Grand Floridian?