The Gift Shop at Saratoga Springs (The Artist Palette Shop)
The gift shop at Disney's Saratoga Springs, The Artist Palette Shop, is located between the resort's lobby and counter service dining location. Not to confuse things, but Artist Palette is also the name of the counter service dining location at the resort.
For this article, we'll preview the items available in the Saratoga Springs gift shop. These photos were all taken in late 2021, so everything you see might not be available on your visit. However, this should provide an ideal representation of the type of merchandise you will find at the resort.
This shop is slightly different from most because it sits in a wide-open space. On this visit, I found several displays of Saratoga Springs branded merchandise.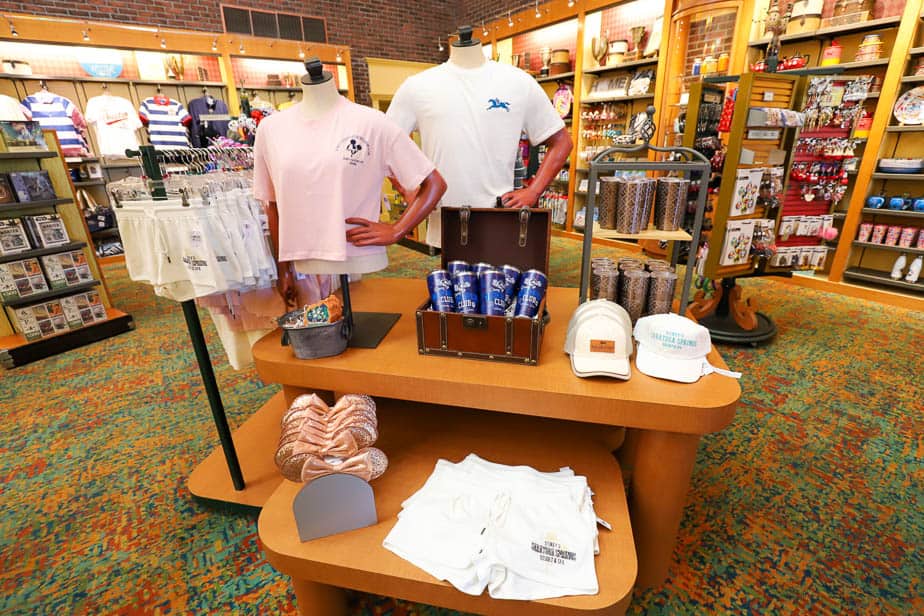 There were t-shirts, sweatshirts, tumblers, hats, and other apparel.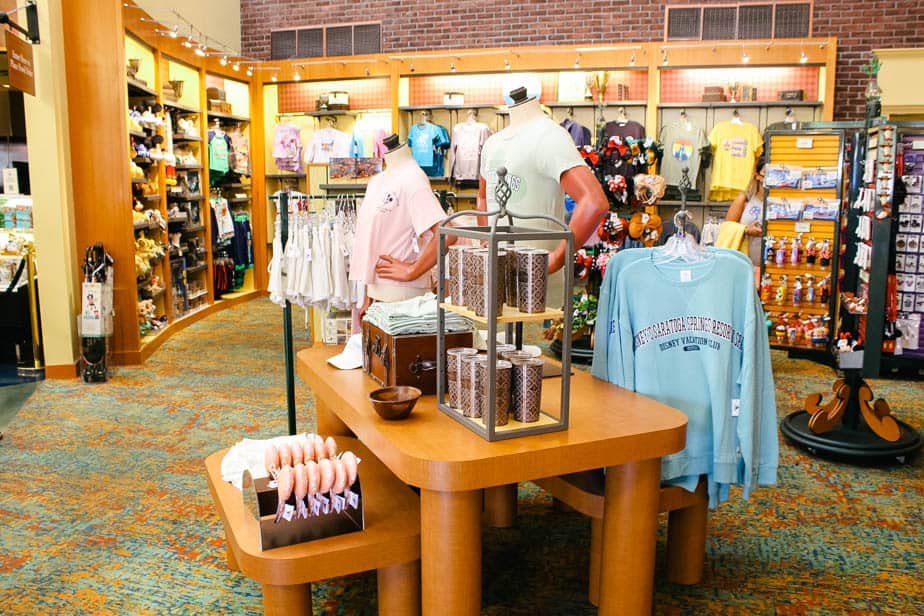 Here's a look at those shorts with the resort logo.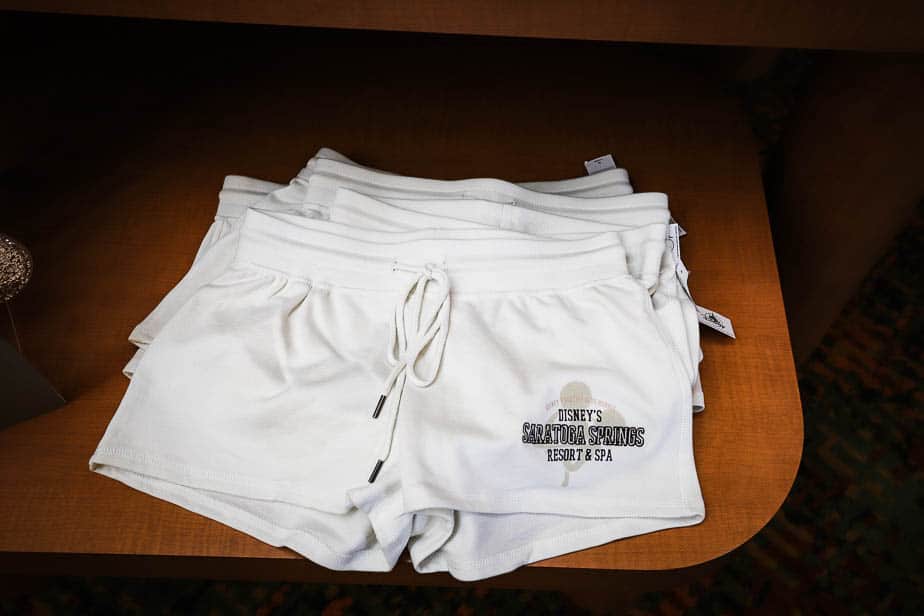 And a closer look at a few of the t-shirts available.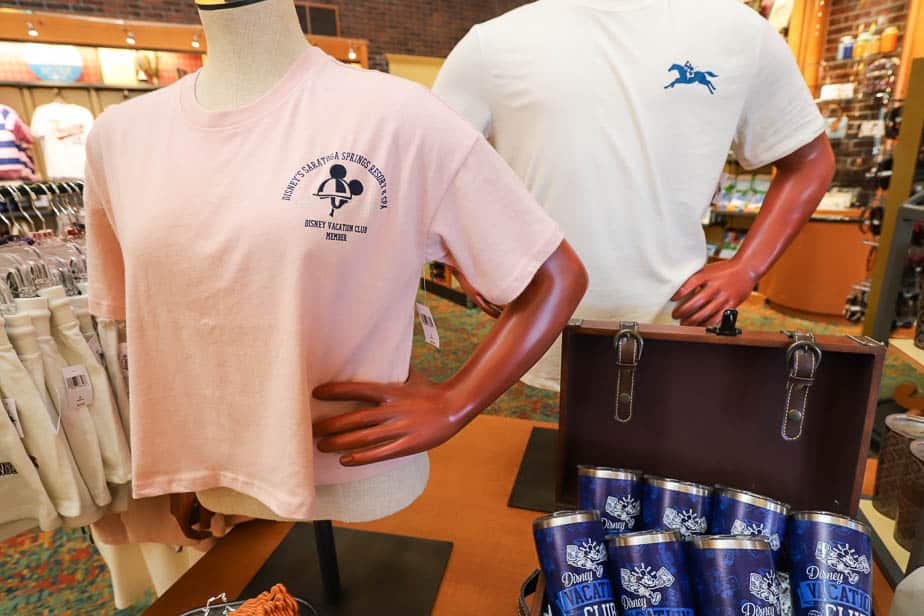 I like the color of the stitching on the hat on the right.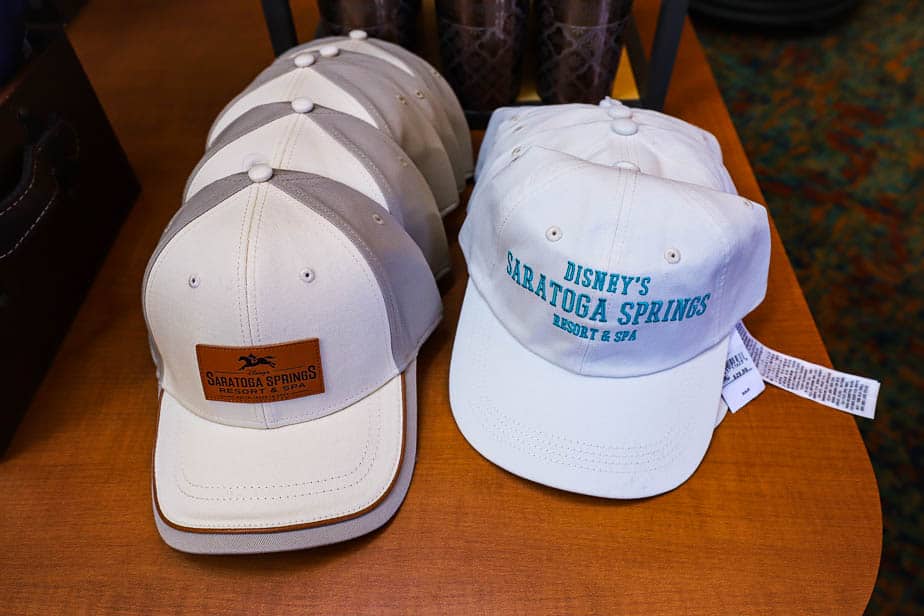 Here are a few more items with the Saratoga Springs branding.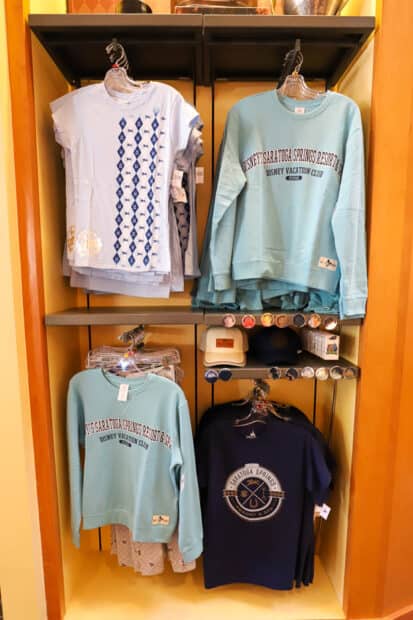 And I thought these t-shirts with the hot air balloons were nice. Disney Springs sits across the water from Saratoga Springs. And you can see the Aerophile balloon in the distance from the resort.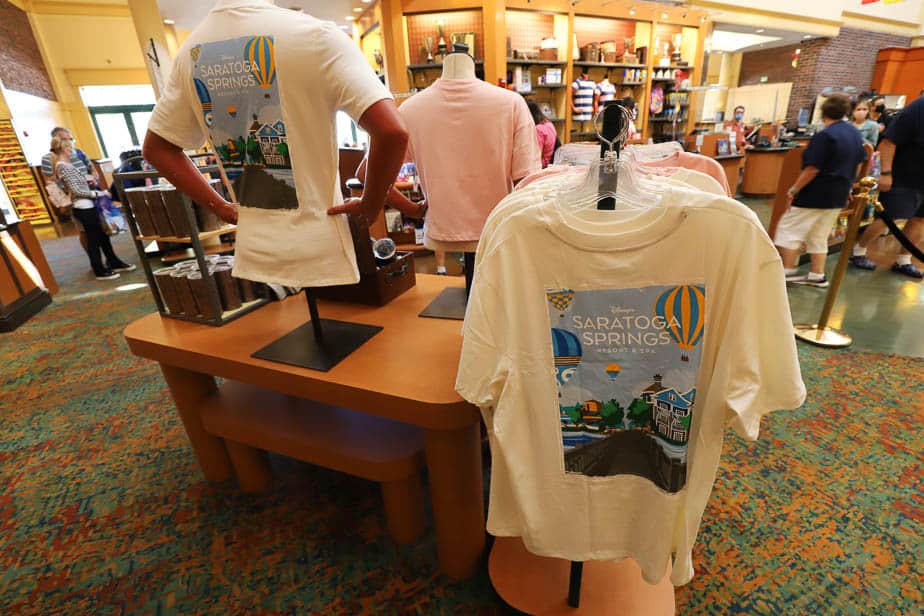 One of the perks of staying at Saratoga Springs is that it's within walking distance to Disney Springs. You'll be nearby some of the best restaurants around.
Related: Best Restaurants at Disney Springs
As with most resort gift shops, there were plenty of Walt Disney World clothing items. Additionally, since Saratoga Springs is part of the Disney Vacation Club, you'll find several DVC-branded items.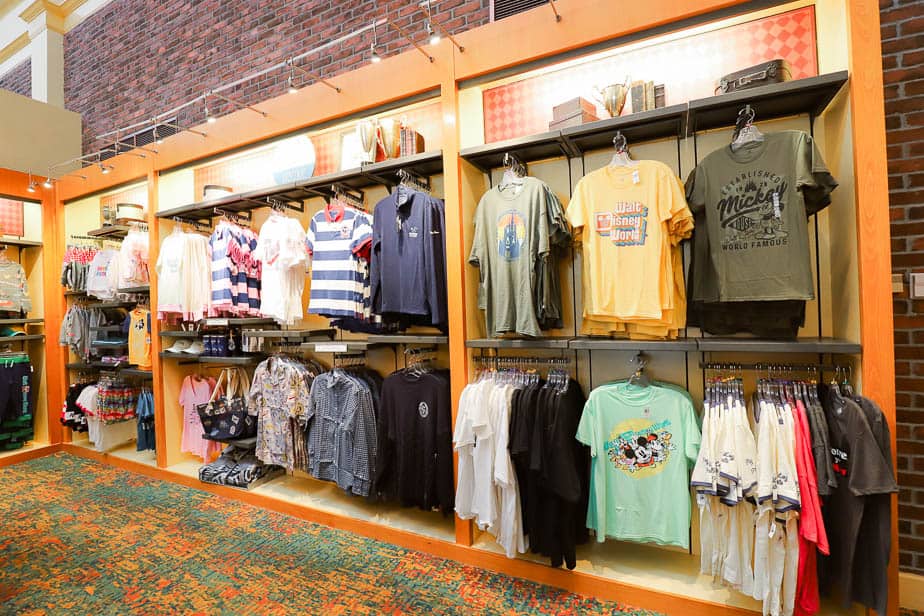 You should be able to find a pair of Minnie Ears or a ball cap.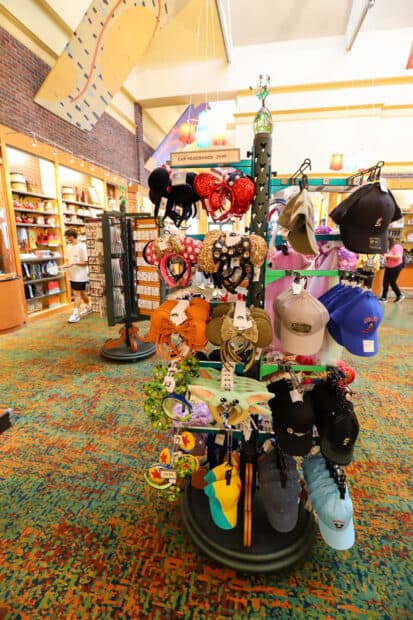 I thought they had an excellent selection of journals, photo albums, and art kits.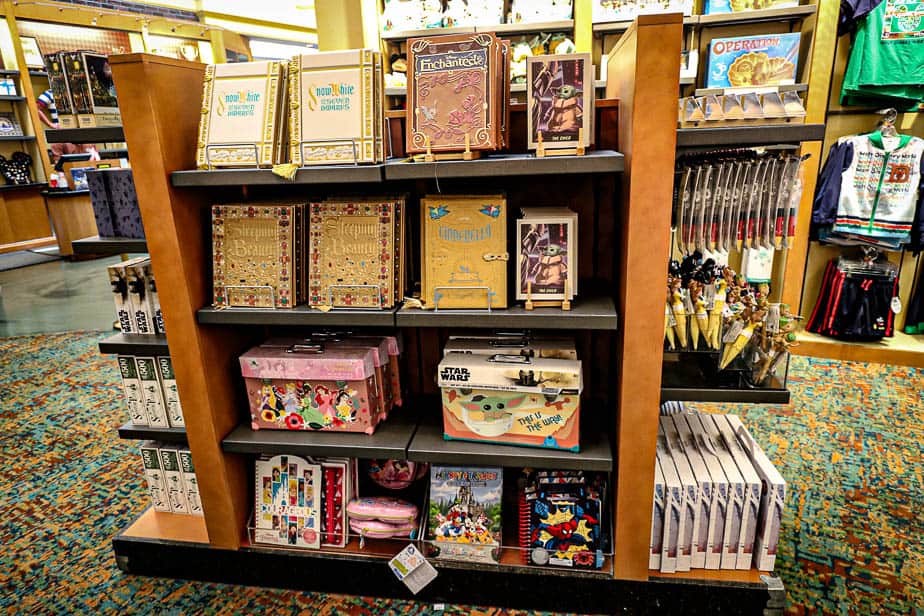 Several puzzles were available. We enjoy putting the Thomas Kinkade puzzles together and find them challenging.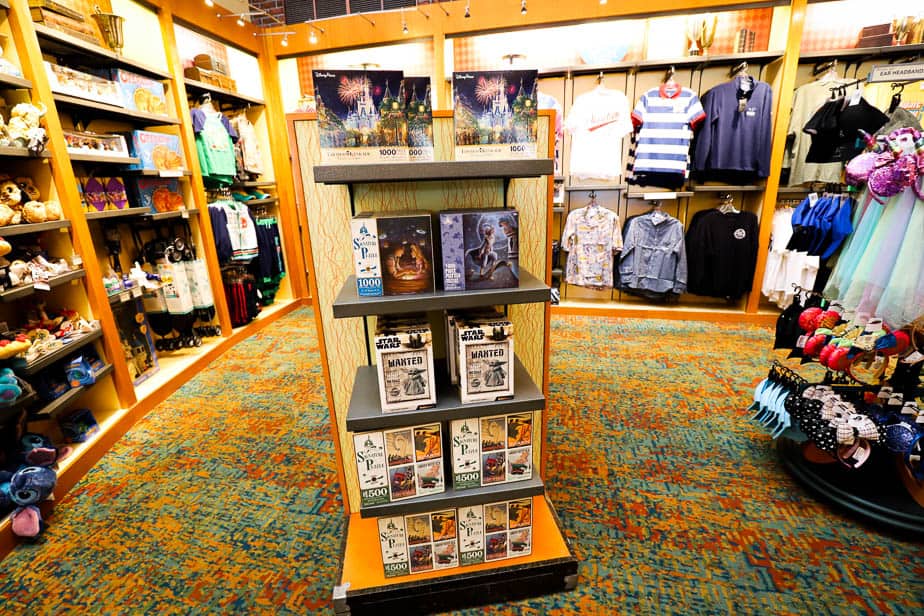 And the back corner of the gift shop has a good variety of children's items.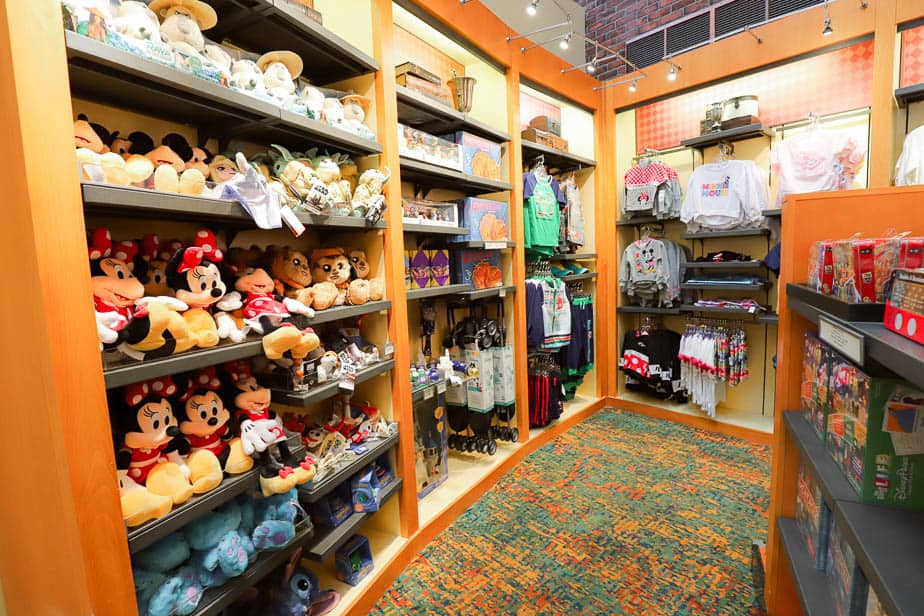 It's always fun to see the Disney-themed board games. These might come in handy in the event you visit during inclement weather and spend more time in your room than planned.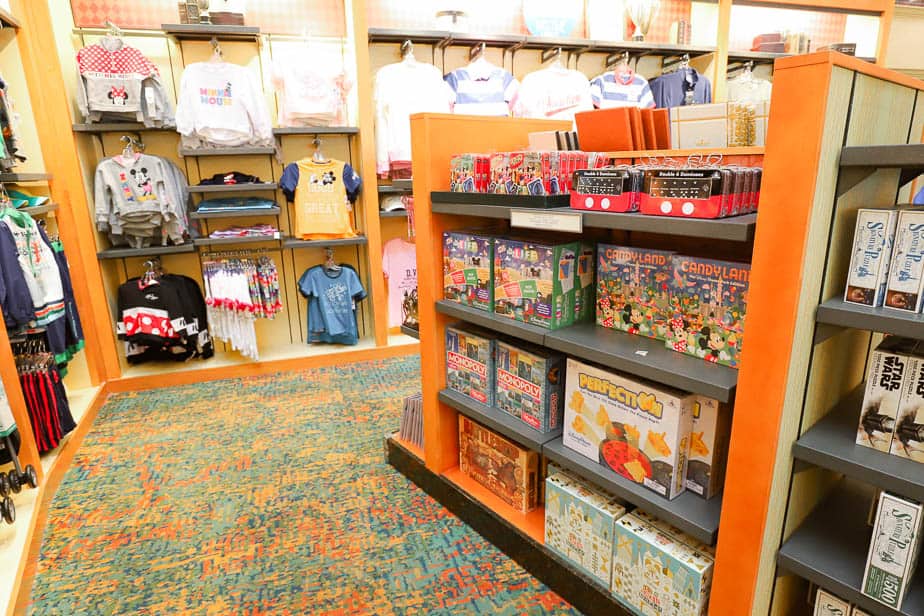 Here is a closer look at a few of those Disney Vacation Club items.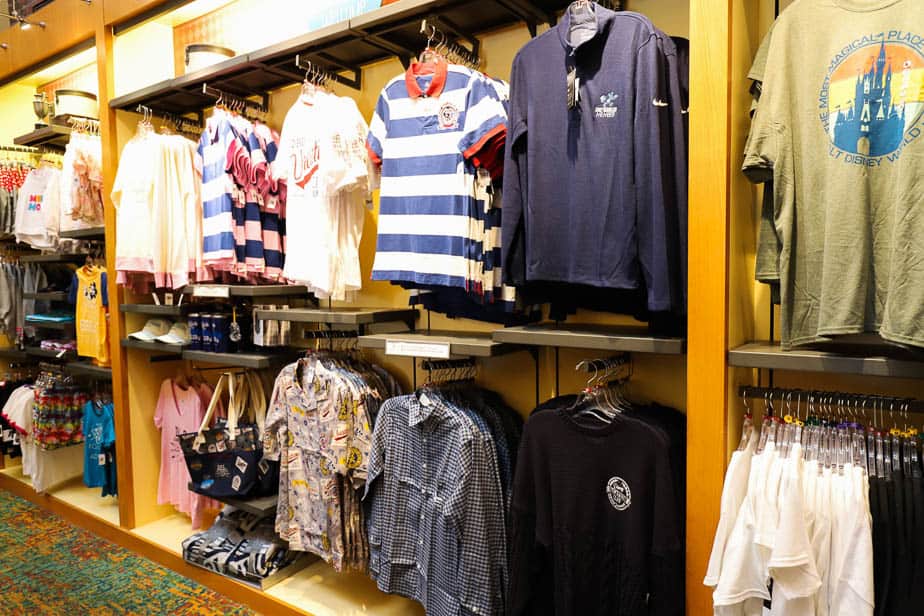 Toward the far wall of the gift shop, there was a selection of home items, backpacks, and more clothing items.
Related: Disney Parks Loungefly Mini-Backpacks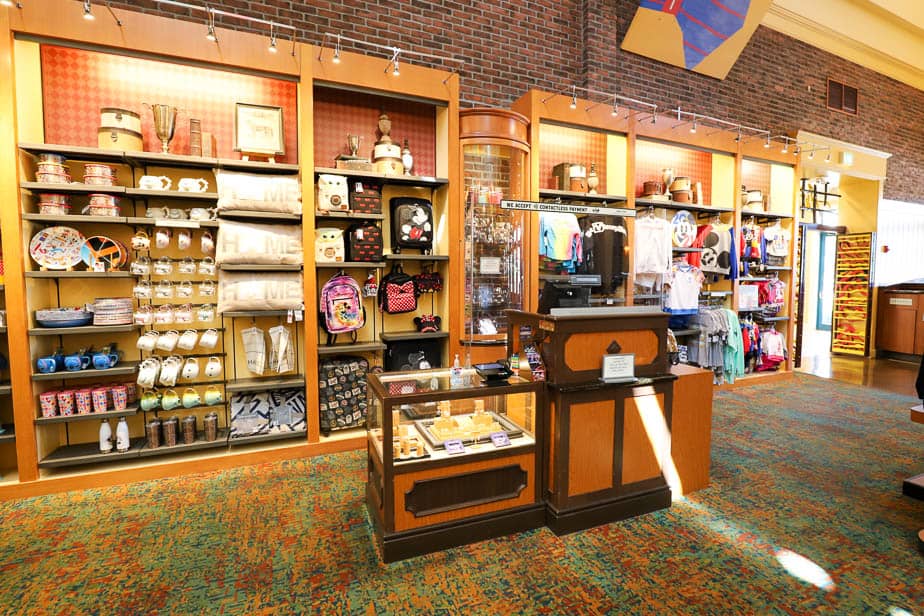 Additionally, they had a few Disney Dooney and Bourke handbags in the case behind the register.
Overall, the gift shop at Saratoga Springs has a decent variety of items. However, I felt like it was lacking compared to gift shops like Bayview Gifts at Disney's Contemporary or the gift shops at Disney's Boardwalk Inn.
Perhaps, that's because there are stores like World of Disney nearby at Disney Springs. Those large stores offer pretty much everything Disney you could ever want.
For more information on staying at Saratoga Springs Resort and Spa, all of our articles for the resort are available here. Or you might enjoy the following:
What do you think about the gift shop at Saratoga Springs? Do you like their resort-branded merchandise? Leave a comment below with your thoughts.