Disney's Yacht Club Resort (Benefits, Amenities, and Everything Else You Need to Know)
This resort guide discusses the benefits, amenities, and everything you need to know to plan a stay at Disney's Yacht Club Resort.
If you've read any online ramblings about Disney's Yacht Club Resort, you might be confused about whether or not you should plan a stay there. For instance, you might have read:
"Disney's Yacht Club is the best–you can't beat the pool and location! We can't wait until our next stay!"
"We would never stay there again! We were awakened by rowdy kids running down the hall every morning!"
"We love the Yacht Club but didn't realize it was a pet-friendly hotel. So we would probably stay elsewhere on a future trip."
Sound familiar? We stay at hotels often. Sadly, any of these scenarios could have been written by anyone, perhaps even you. Likewise, they could apply to most hotels.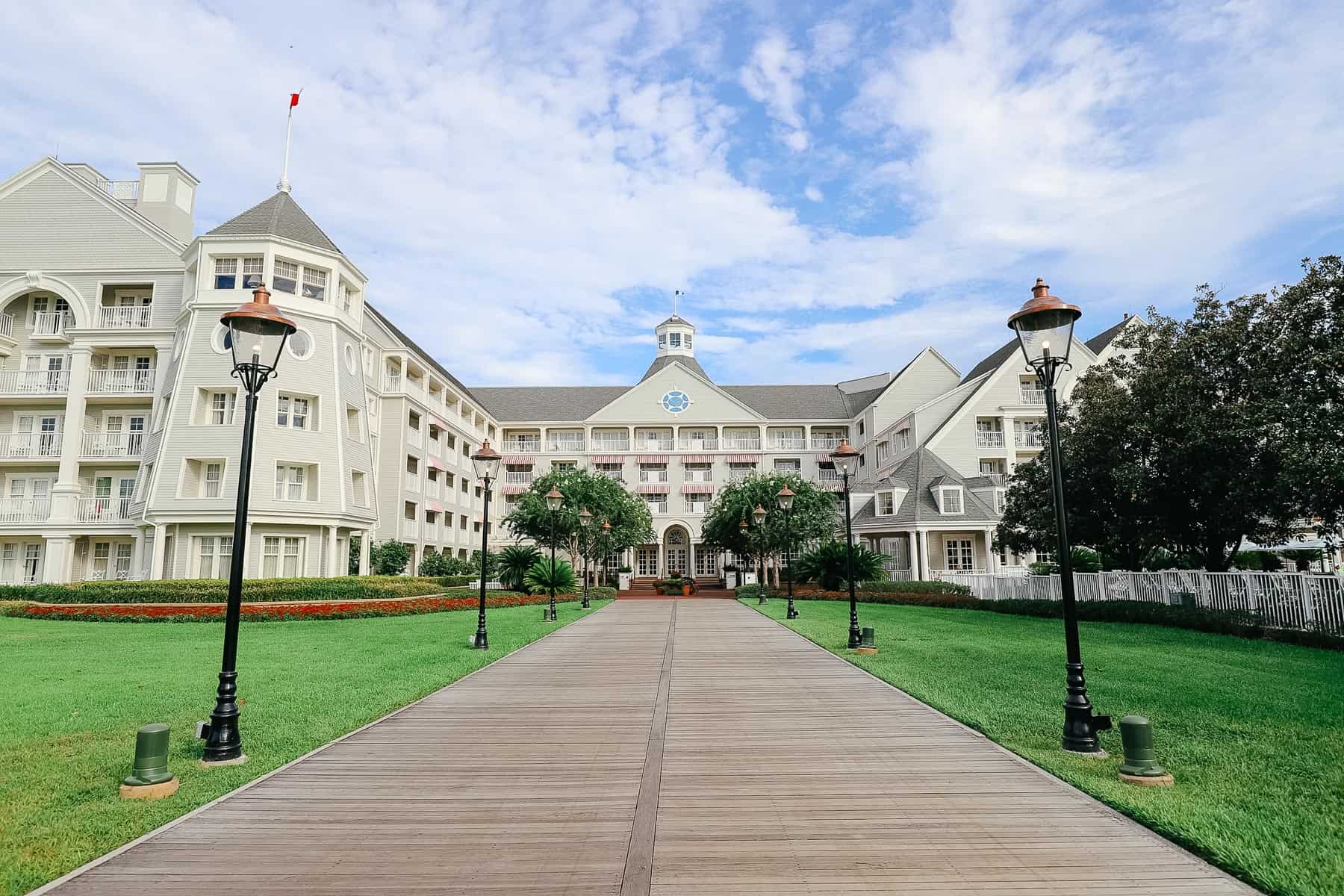 Disney's Yacht Club Resort
We love Disney's Yacht Club and find little fault with it. But like other Disney Resort Hotels, it's not perfect.
So, I wanted to create a guide sharing what you'll need to know to make the most of your stay. We'll also discuss a few facts about the hotel that will help you discern whether or not a stay here is right for you.
For instance, did you know that Disney's Yacht Club has an attached convention center? If a convention was taking place, you might expect to run into more guests dressed in a business professional look than the average person in theme park attire. Additionally, some parts of the hotel might be busier at specific times–like restaurants and lounges, when meetings are let out for the day.
We've stayed at the Yacht Club twice within the last year and haven't experienced any of these potential issues. If a conference occurred during our stay, we were none the wiser.
But I would hate not to mention it, and then you arrive amid some "solution soiree" that causes you to stand in a mile-long line each night to refill your resort mug at the quick service. But that's likelier to happen at a resort like Coronado Springs than at Disney's Yacht Club.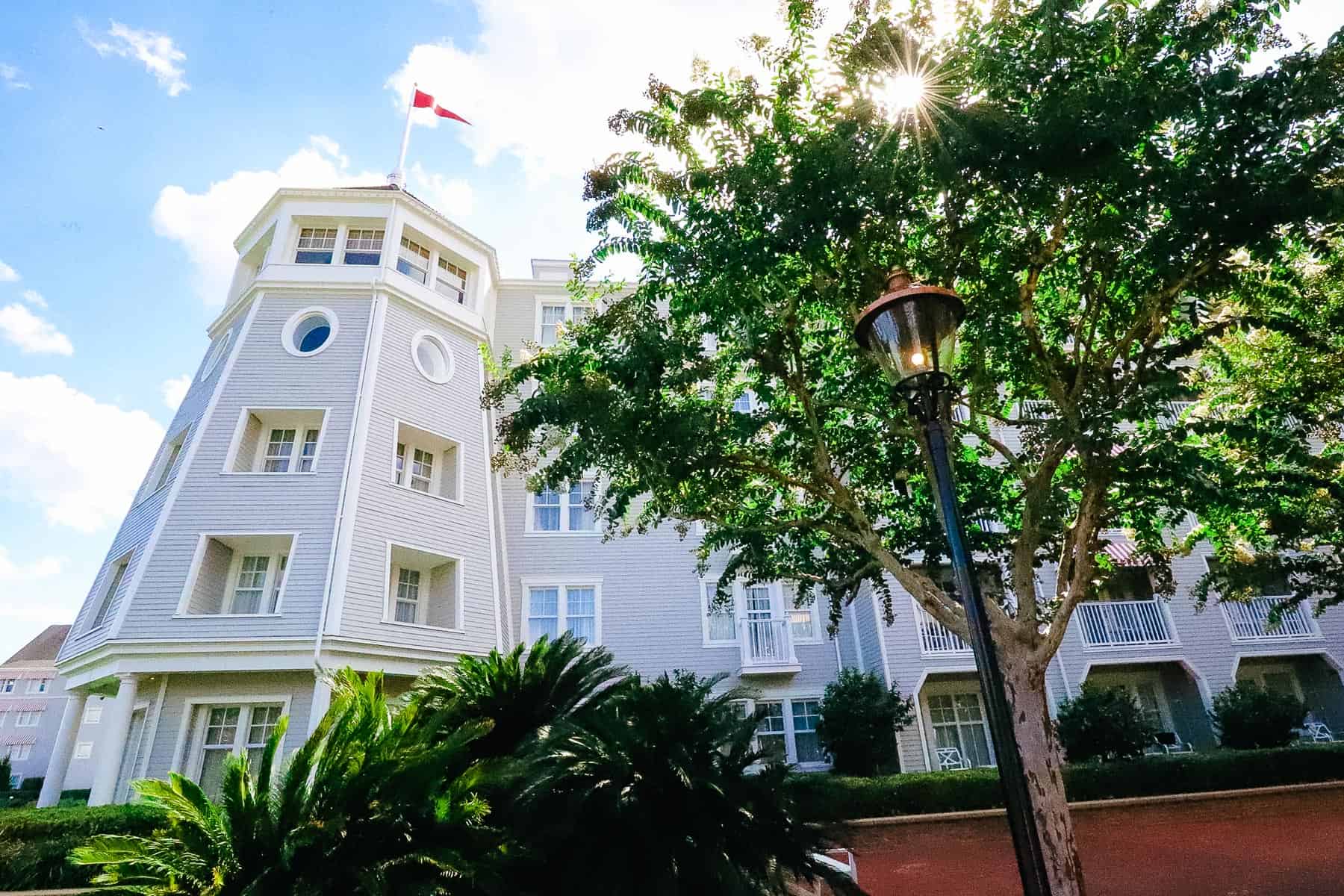 Deluxe Accommodations
Disney's Yacht Club is a deluxe resort, meaning you'll stay at what Disney considers premium accommodations. However, premium at Walt Disney World doesn't necessarily mean you'll feel like you're staying at the Ritz Carlton.
As much as you and I both want to be greeted with a "welcome home" as someone opens our car doors upon arrival and a bellhop already has the luggage cart by the trunk–it's probably not going to happen.
It's rare to find that level of service at any of the Walt Disney World Resorts. But you might come close if you upgrade to the concierge floor.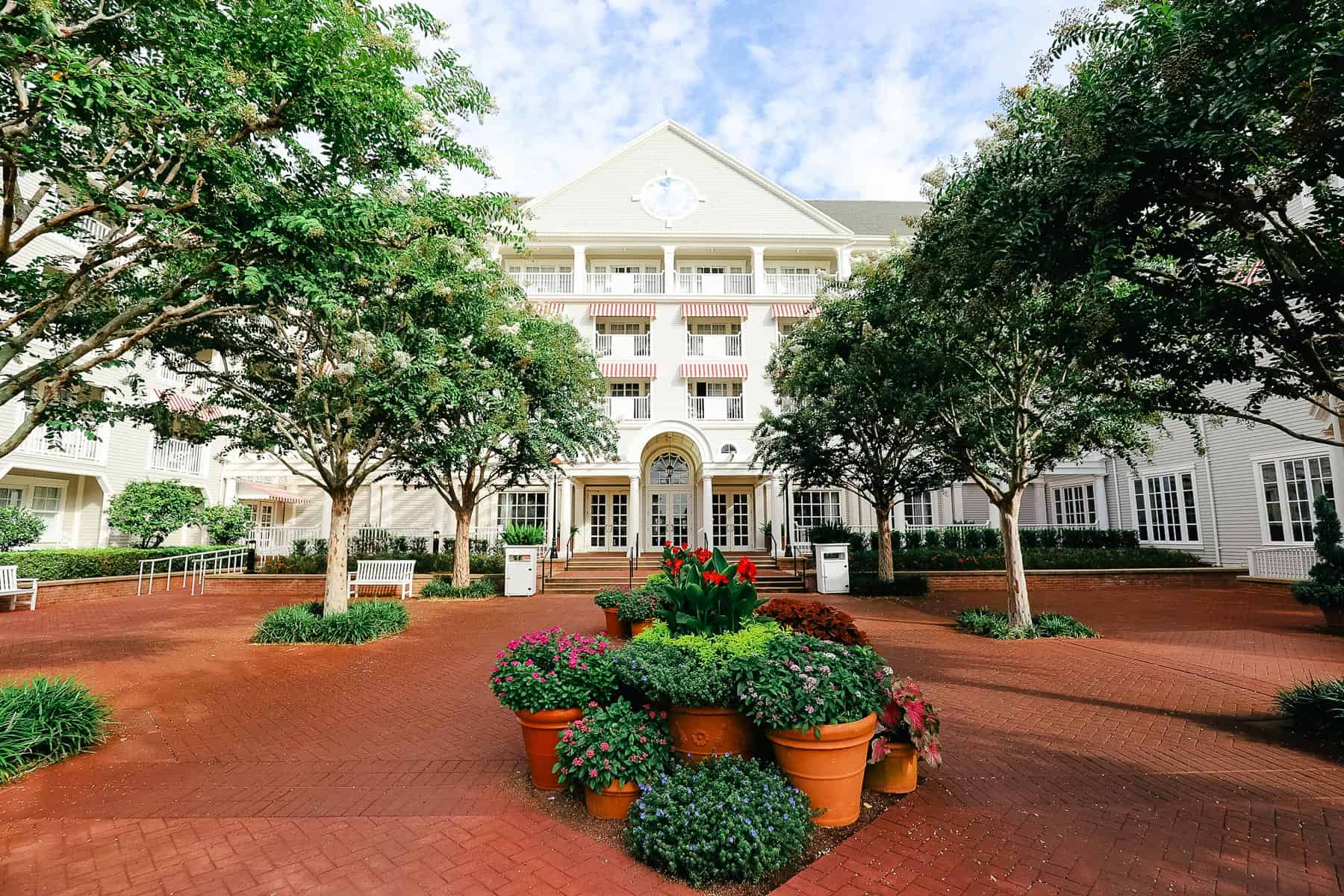 That might sound harsh. But from our experience, waiting 5-10 minutes for someone to collect your luggage is not uncommon. Besides that, you will rarely interact with anyone at the hotel unless an issue requires a trip to the front desk.
Therefore, when it comes to staying at the Yacht Club, you can anticipate these amenities: a prime location within proximity to two theme parks, a welcoming lobby, interior hallways, a lounge, table service restaurants, signature dining, a tremendous feature pool, quiet pools, various recreation, and a gift shop with quick service dining selections.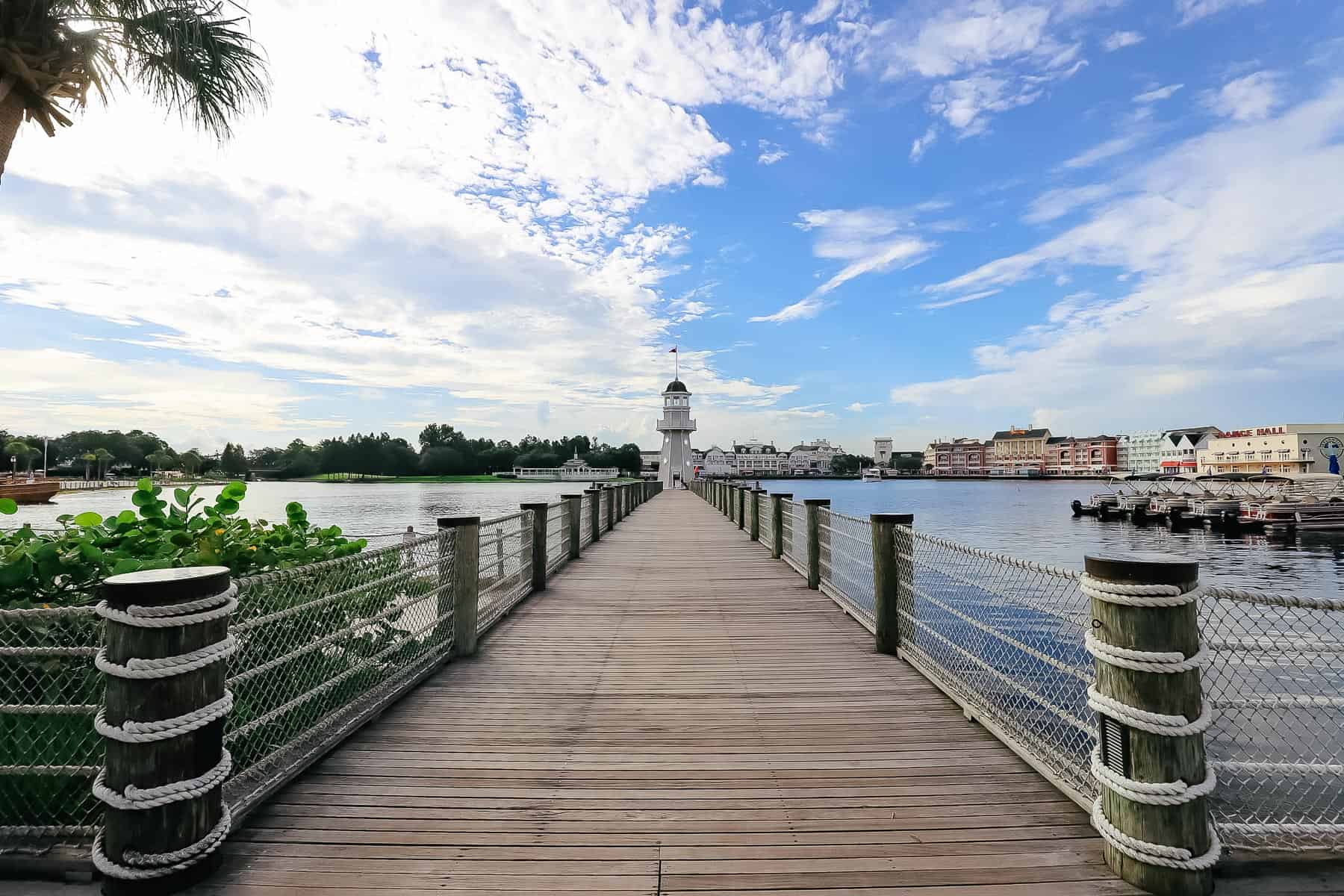 What is the Best Thing about Disney's Yacht Club?
If you were to ask me what was the single best thing about staying at Disney's Yacht Club, I'd have to give you two answers: the hotel's location and Stormalong Bay.
Stormalong Bay is the resort's feature pool, shared with Disney's Beach Club. We don't spend much time in the theme parks when we stay at the Beach or the Yacht Club. These trips are often reserved for "our vacation" when we know we'll spend the better part of each day at the pool.
Equally important is the Yacht Club's location on Crescent Lake. It's within walking distance (or a boat ride) of Epcot and Disney's Hollywood Studios.
That means you can quickly get to and from both theme parks, regardless of the crowds. It also allows you to visit the parks to do select things and still have time to enjoy the resort.
For us, those select things include experiencing Guardians of the Galaxy: Cosmic Rewind or Star Wars: Rise of the Resistance, eating at the Hollywood Brown Derby, or making a few laps around the World Showcase. When we're finished, we're headed straight back to the pool. Or we might spend the day at the pool and do these things later in the evening when it's not so hot.
Now, if you're the type of person who plans to spend the entirety of each day in the theme parks, a premium hotel might not be as important to you. Of course, you would benefit from returning to and from the two neighboring parks quickly instead of dealing with crowds at the bus stop or lines at the Skyliner.
But if you're like us and want the entire resort experience, which means taking the time to rest and relax during your vacation, you'll want the full scoop on the benefits of amenities. We'll start with the theming.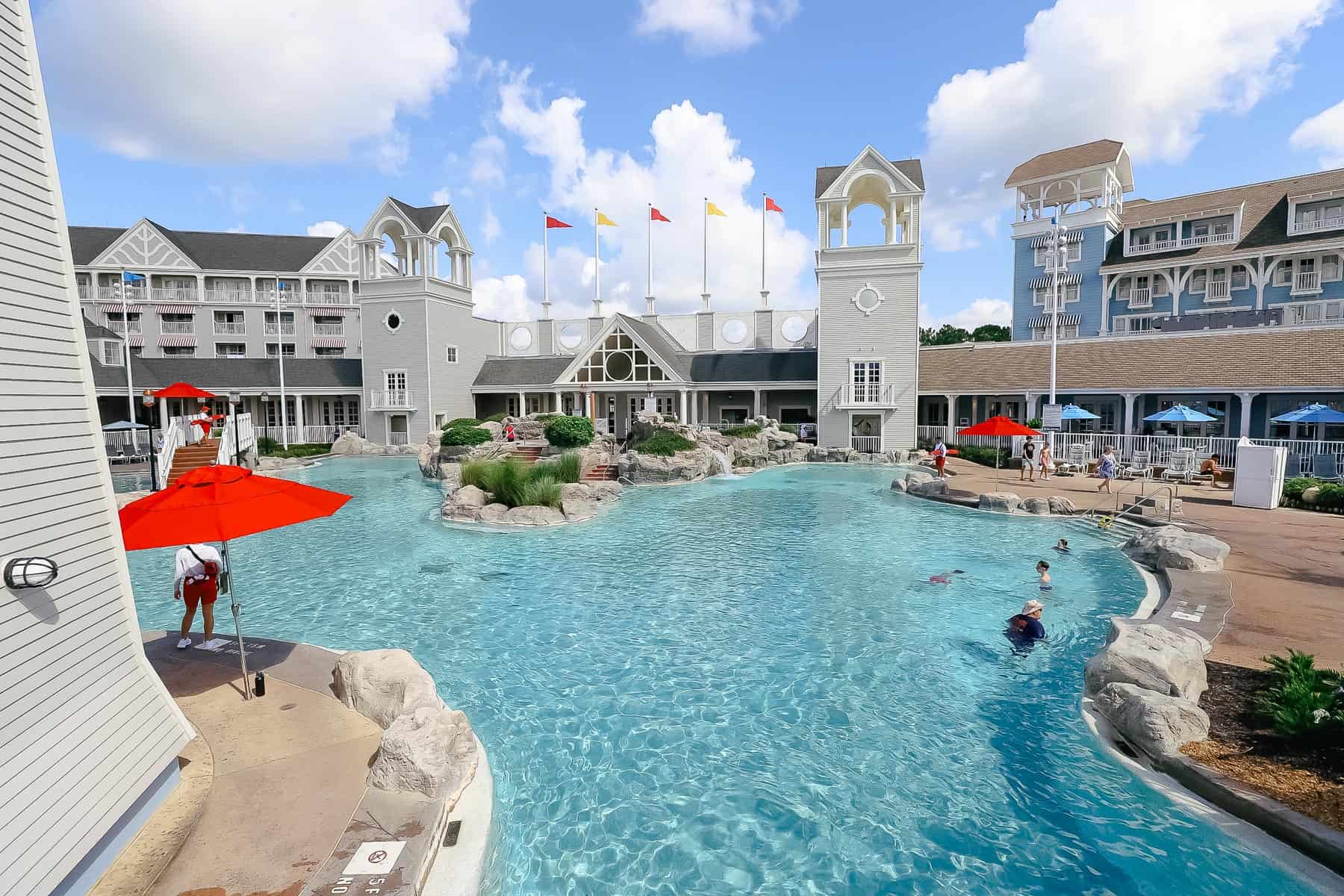 Theming at Disney's Yacht Club
Disney's Yacht Club was designed to resemble a New England-style yacht club. It sits lakeside as if it were perched atop dunes overlooking the Atlantic Ocean. The hotel is connected to Disney's Beach Club Resort, a more casual seaside destination with soft pastels.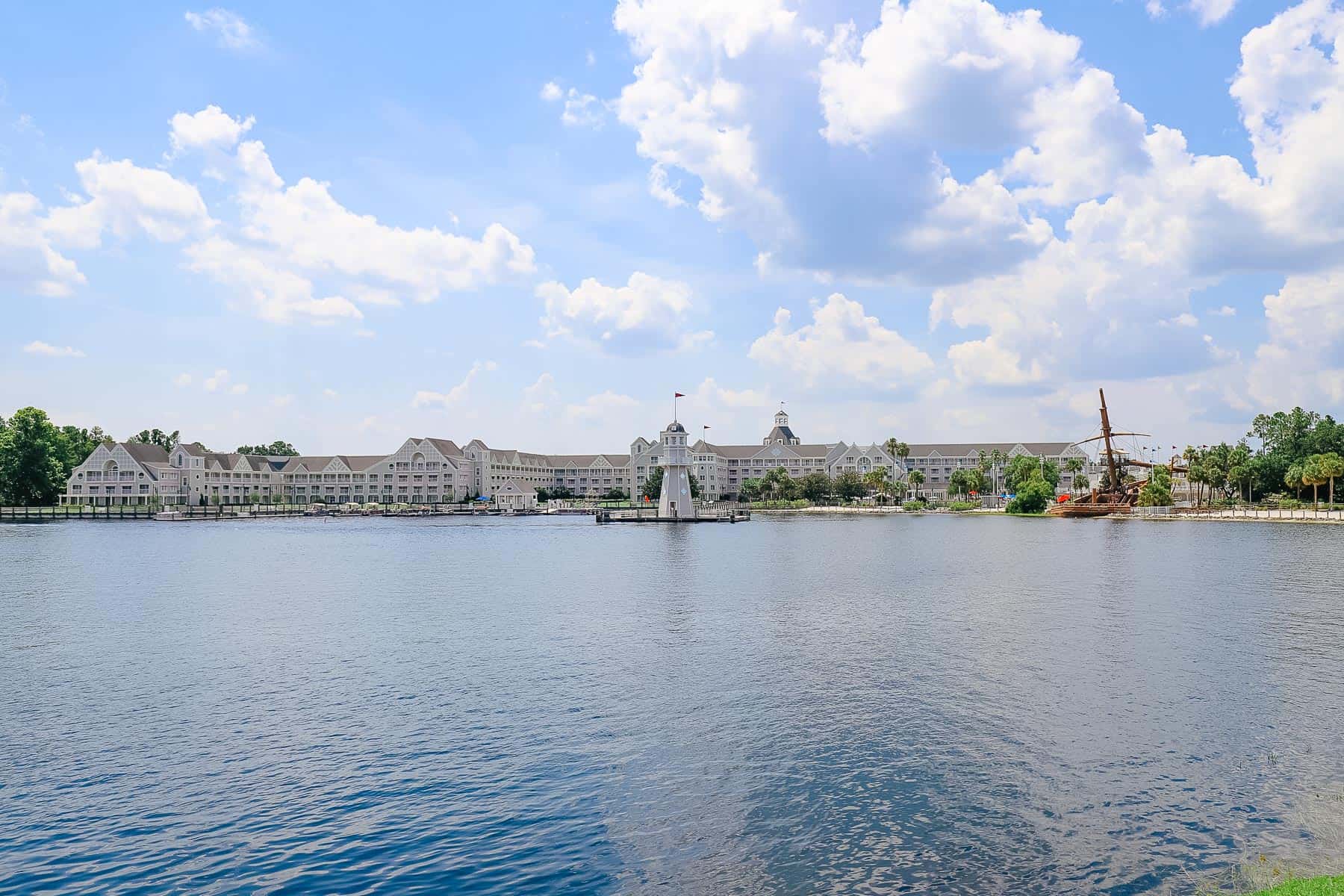 Inside, the resort's lobby features golden-tone hardwoods with massive rugs. Nautical details make up the furnishings. It's a comfortable space highlighted by handcrafted model ships displayed in glass cases and a massive globe. Various seating arrangements provide areas for guests to congregate–or wait for that "your table is ready" text from Ale and Compass.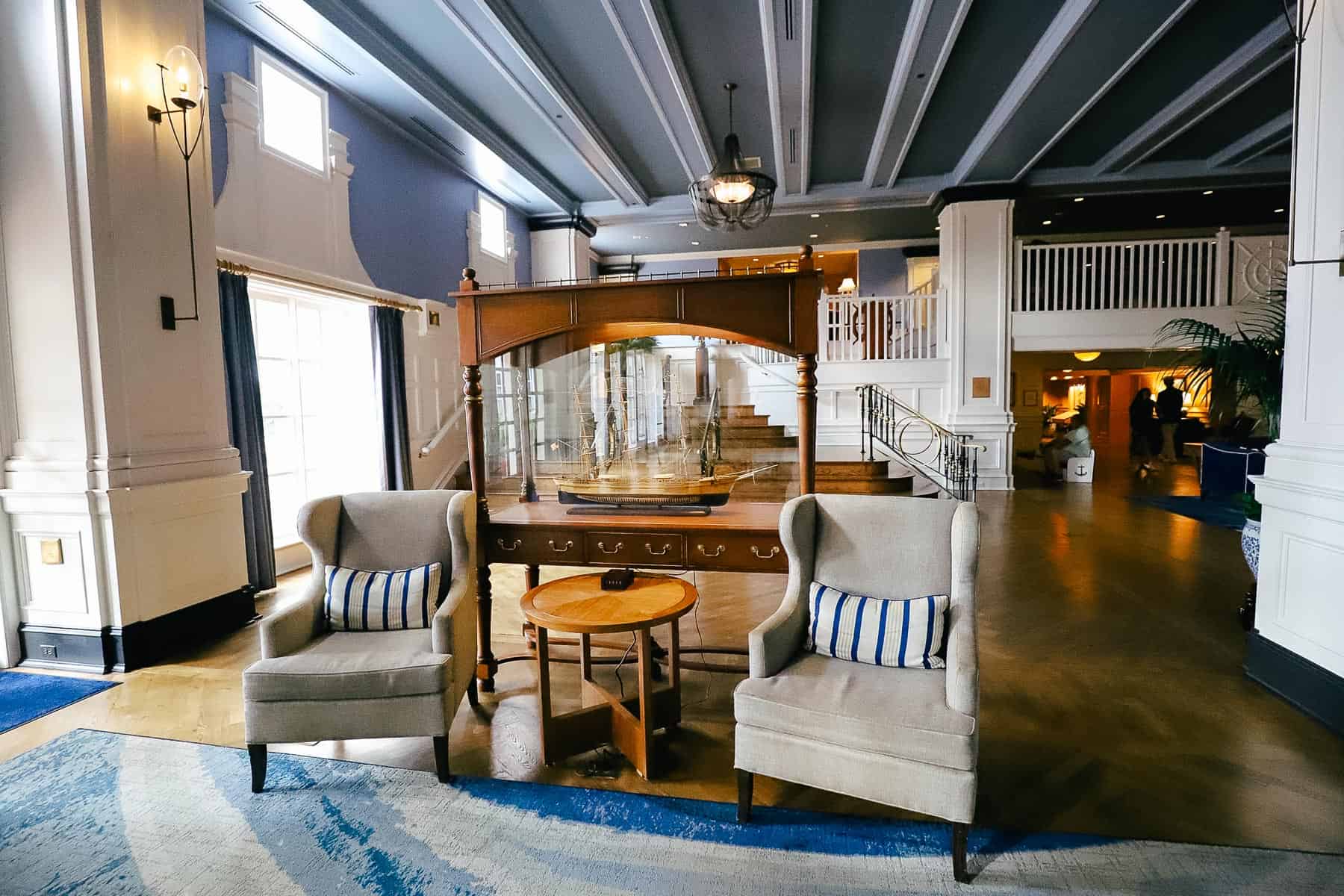 Rooms at Disney's Yacht Club
When it comes to standard rooms at Disney's Yacht Club, you'll have a few room view choices:
Standard View
Resort View
Garden View
Water View
Most standard rooms come with two queen beds and a fifth sleeper. (The sleeper is a sofa that folds to reveal a single bed.) Some rooms offer a king bed. We discuss the rooms and room views at Disney's Yacht Club in a separate article. It's one of the few resorts where we recommend a room view upgrade for anyone who plans to spend a decent amount of time there.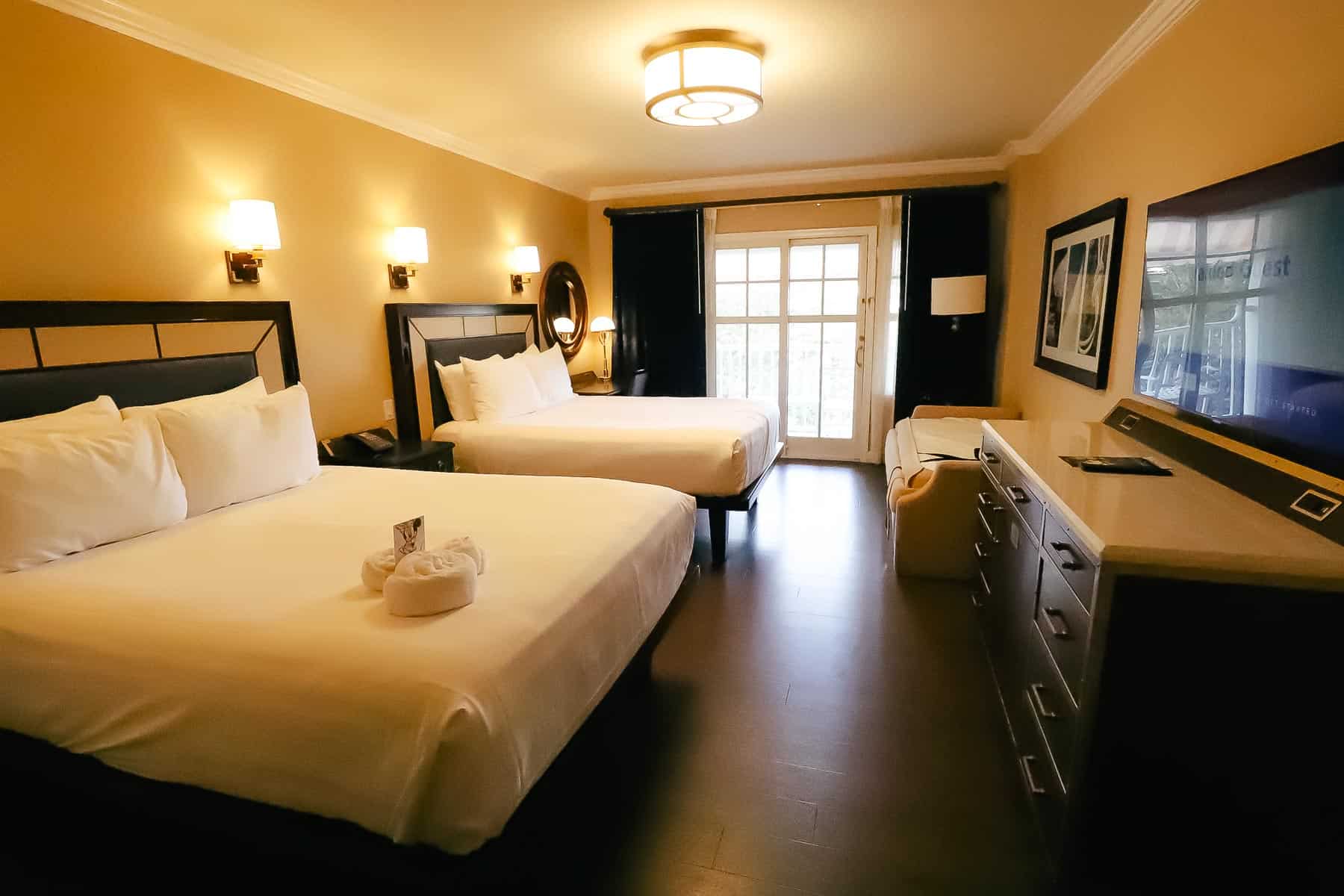 Club Level
Two-bedroom suites and club level rooms are also available. The Yacht Club's concierge floor (club level) is called the Regatta Club. These rooms are located on the resort's fifth floor and offer access to complimentary food and beverage selections throughout the day between 7:00 a.m. and 10:00 p.m.
We have a club level review of the Stone Harbor Club at Beach Club and the Chronos Club at Gran Destino Tower if you want to learn more.
To Know About the Rooms Before Your Stay:
These rooms were last updated in 2017. (We anticipate a refresh soon.)
Some rooms at the Yacht Club are dog-friendly. You can read more details about how the Yacht Club accommodates dogs on Disney's site.
Standard guest rooms have solid surface flooring.
Room amenities include a steam iron, mini beverage cooler, an in-room safe, Keurig coffee maker, a hair dryer, and a bathroom with a walk-in shower.
Laundry facilities are available at two separate locations. (Read Laundry at Disney's Yacht Club for specifics.)
Disney's Yacht Club has long halls. So you might have a decent walk from the elevator to your room. However, if you request a room near the elevator, you'll likely hear more noise since so many guests will walk past your room on the way to and from the elevator.
All of the rooms at Disney's Yacht Club have a balcony.
Check-in begins at 4:00 p.m., and check-out is by 11:00 a.m.
A water view room is of either Crescent Lake or a pool view of the Admiral Pool.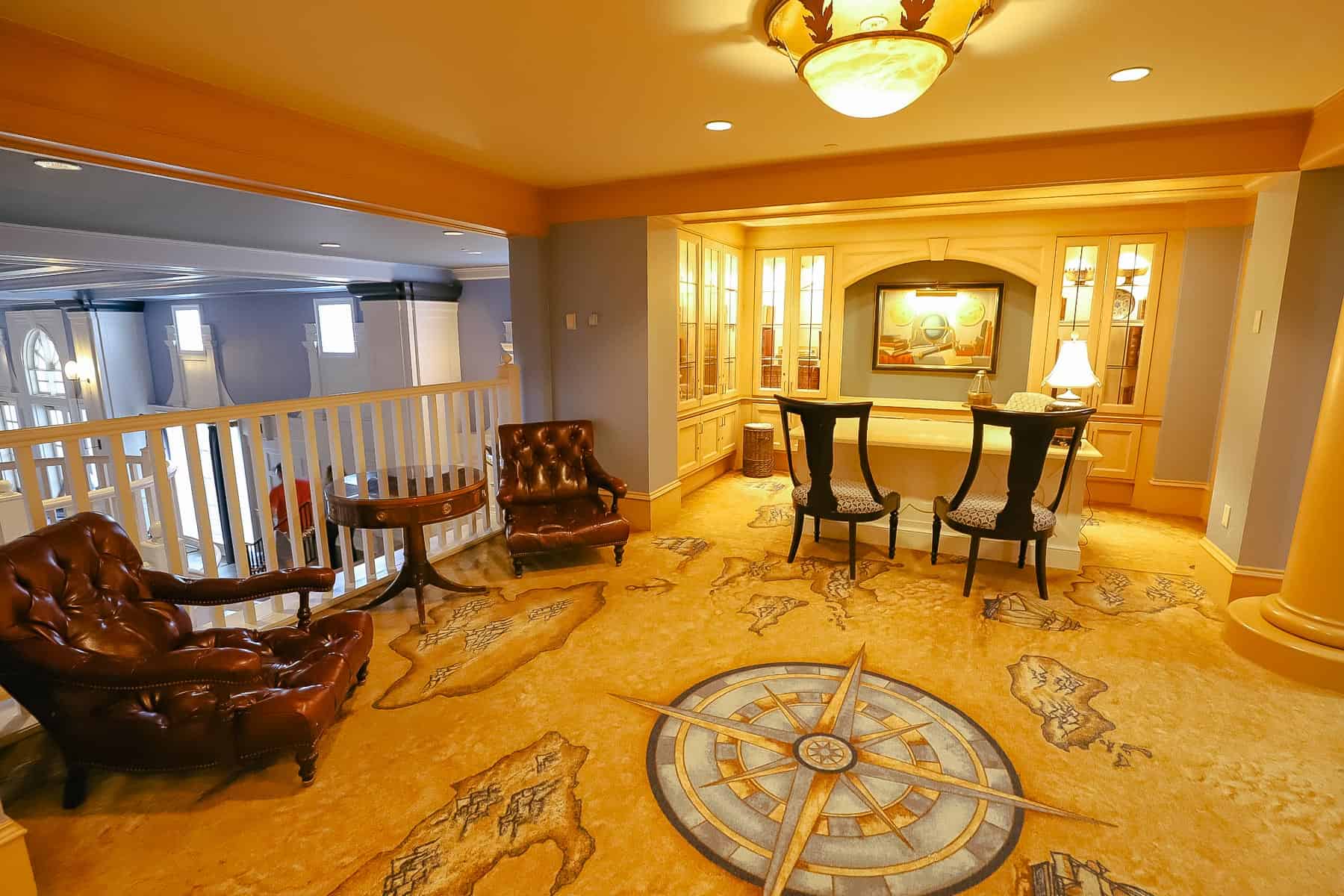 Dining at Disney's Yacht Club
Here is an overview of dining at Disney's Yacht Club Resort. If you want to learn more about dining within the area, we have a restaurant guide for Disney's Yacht and Beach Club.
Ale and Compass Restaurant–This is the resort's primary table service restaurant that serves breakfast, lunch, and dinner. Tip: We love to mobile order from this location and enjoy our meals at the pool. On our last trip, we ordered breakfast daily (think chocolate waffles with Mascarpone) and enjoyed it at the pool.
The Market at Ale and Compass: This location is part gift shop, part quick service. You can get various items for breakfast, lunch, and dinner. It's a great place to grab a specialty coffee or refill your Rapid Fill mug. But when it comes to dining, the options are lacking. Unfortunately, the entire Epcot Resort area has limited options for quick meals.
Hurricane Hanna's Waterside Grill: Pick up a beverage, beer, wine, or cocktail and select quick service menu items at this poolside location. During the busier portions of the day, cast members are available to wait on guests from their chairs and tables on the pool deck.
Crew's Cup: This is not your ordinary lounge. It's more of a family-friendly restaurant that takes walk-ups. We have dinner here often, and they even have a kids' menu not advertised online. You'll want to try an order of bread service from the Yachtsman next door. It's on the menu!
Ale and Compass Lounge: Speaking of bread service, Ale and Compass Lounge offers Parker House Rolls with a delicious assortment of spreads like pub cheese, bacon jam, and citrus butter. They'll also let you order off the restaurant's dinner menu without the formality of a reservation. On a recent stay, I stopped in for dessert only–the 12-layer chocolate cake. It was delicious!
Yachtsman Steakhouse: This signature dining restaurant offers premium steaks and seafood selections. Think filet mignon, New York Strip, ribeye, and roasted prime rib. You'll want to secure reservations for this fine dining experience.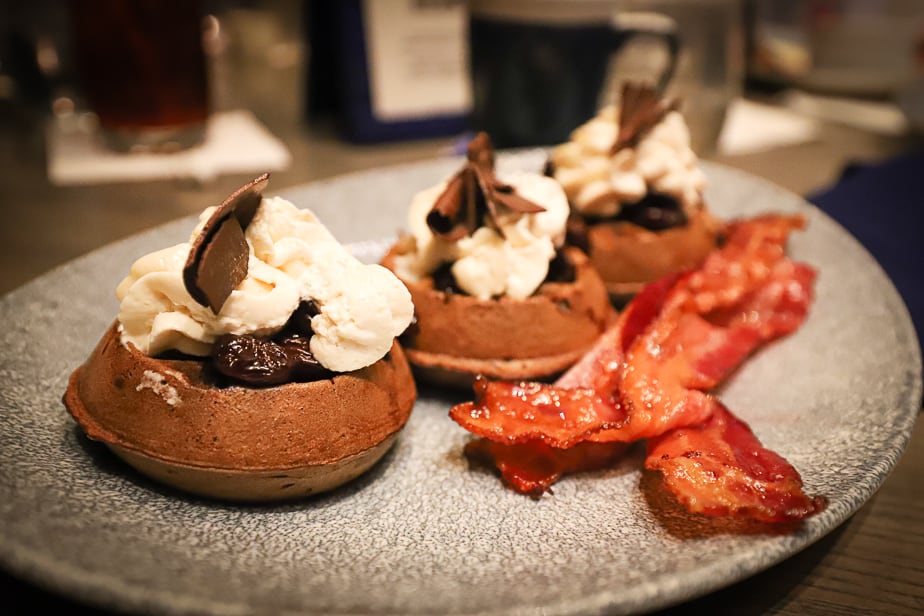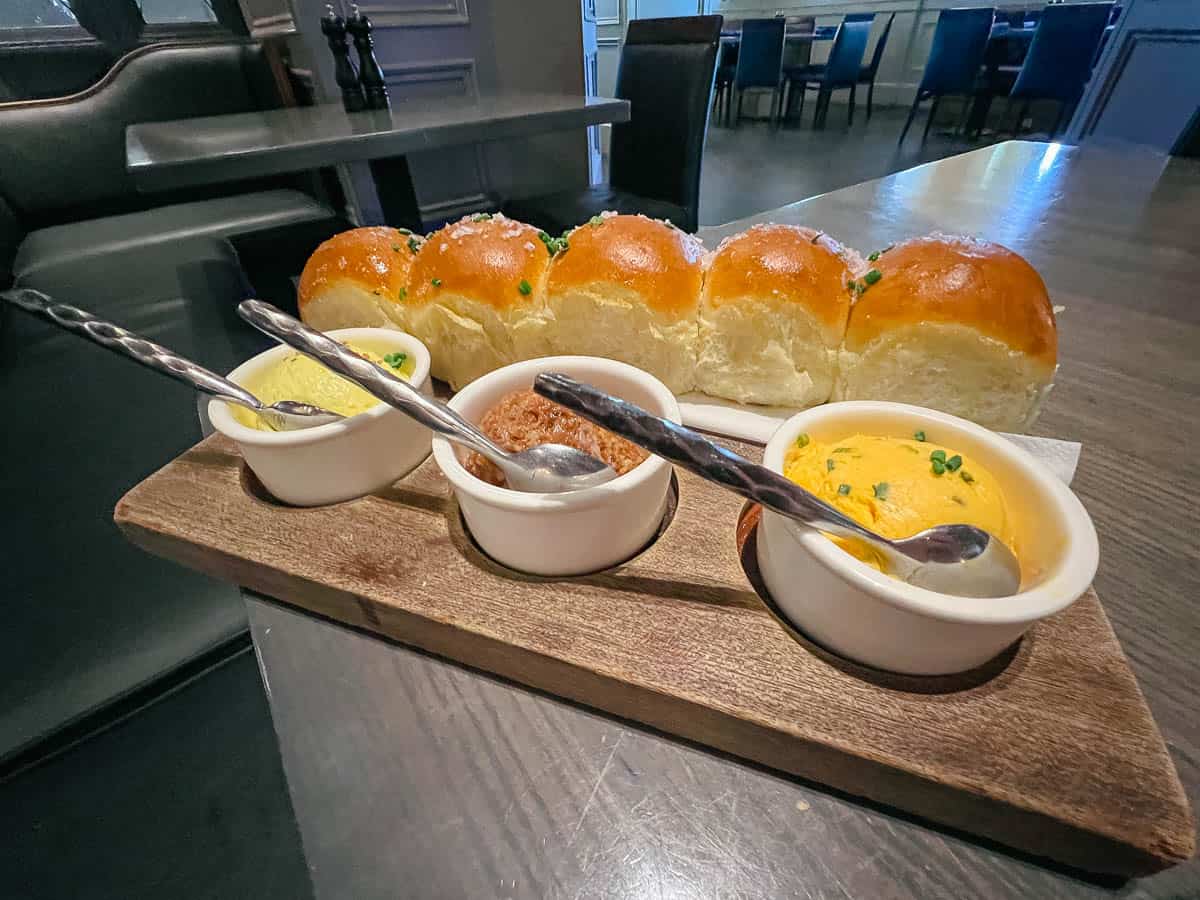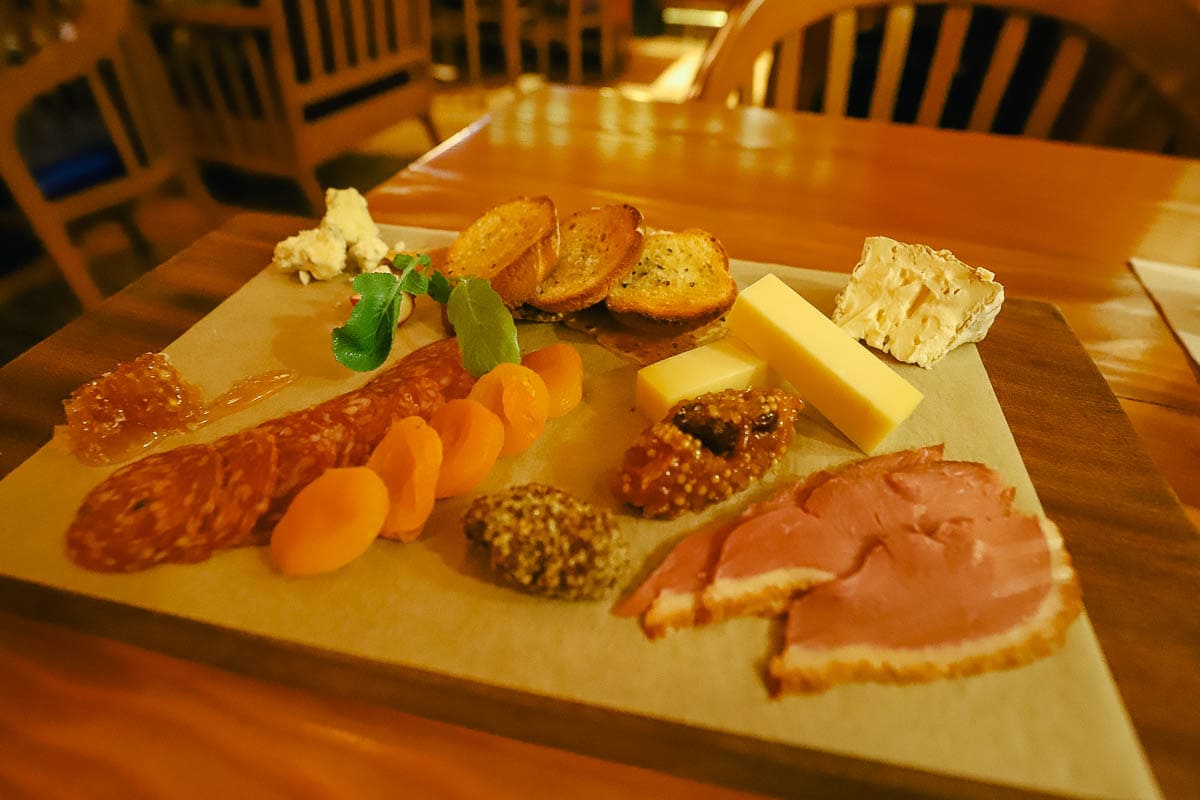 For articles related to our dining experiences at Disney's Yacht Club, try these: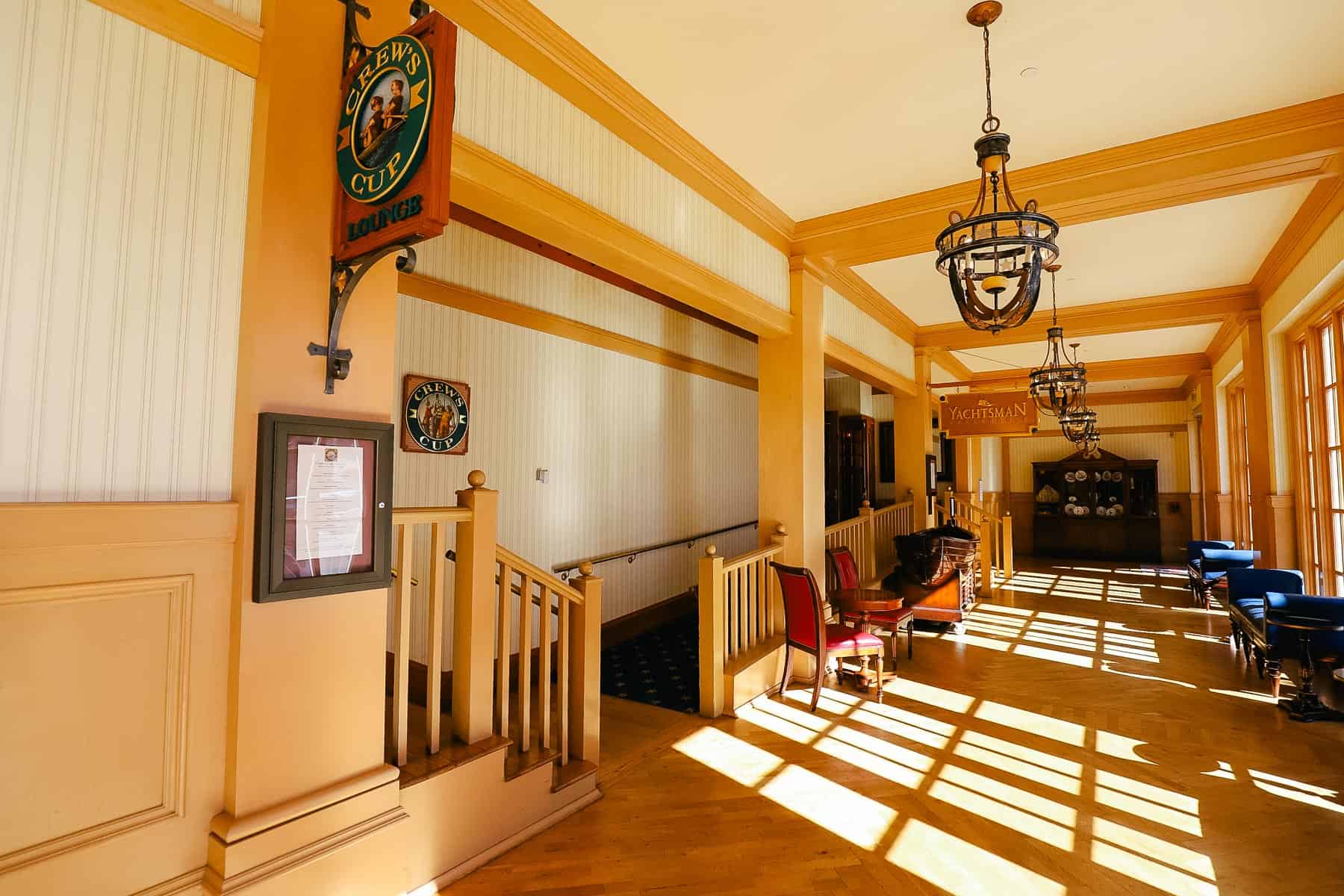 Recreation at Disney's Yacht Club
Sitting on Crescent Lake, Disney's Yacht Club is the sister resort to Disney's Beach Club. Both resorts share amenities, including Stormalong Bay, a three-acre area with multiple pools, lagoons, a lazy river, a waterslide, hot tubs, and waterfalls. Most of the pool area features a sand bottom, which is oh-so-nice on the feet!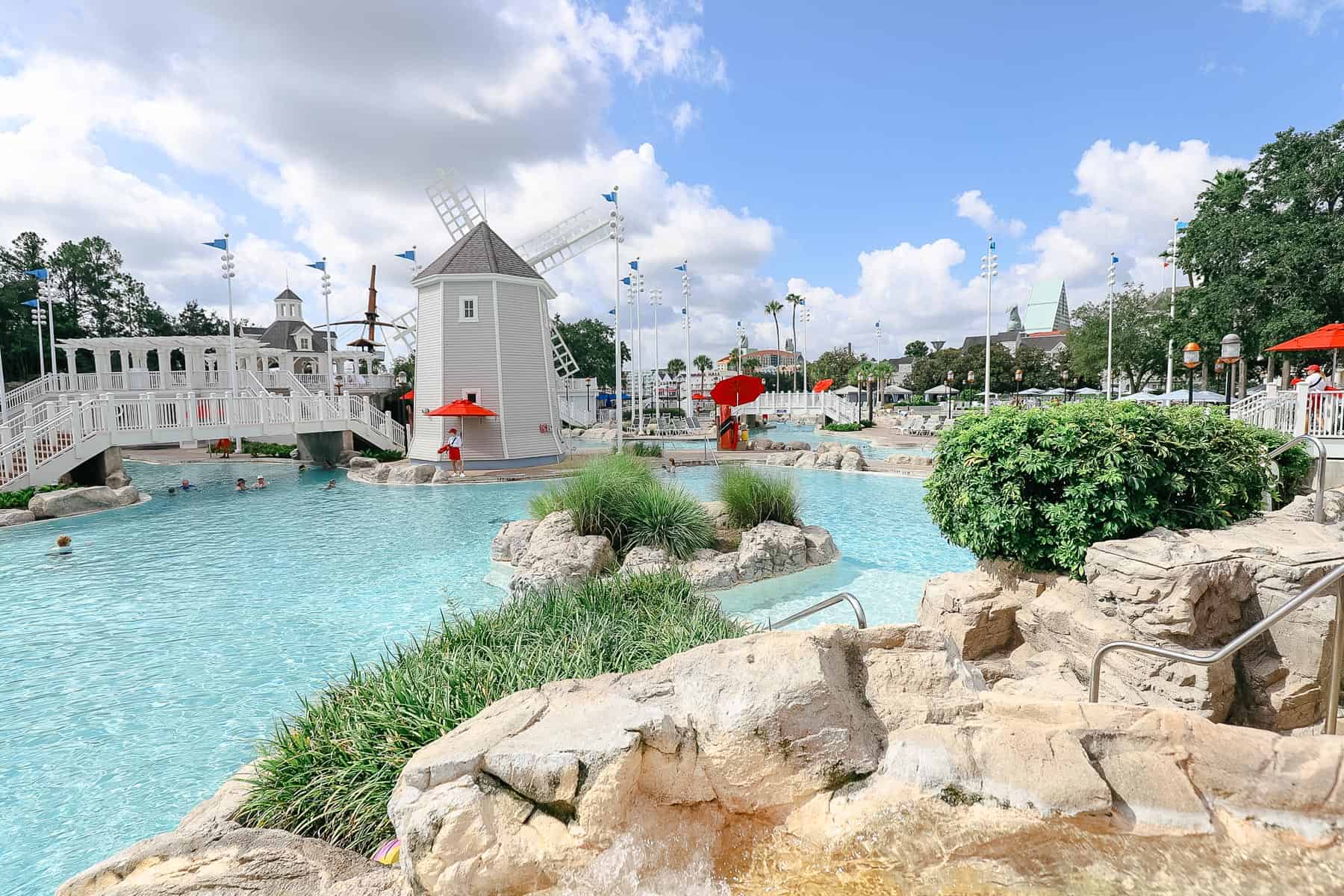 As already discussed, the pools at Disney's Yacht and Beach Club are our main draw. While we are fans of Typhoon Lagoon and Blizzard Beach water parks, we don't visit them when we stay at either of these hotels.
Of course, Stormalong Bay doesn't have major thrills like the water parks. But we find it just as relaxing. Having such a tremendous recreation area within steps of the room is so convenient.
However, some people, especially those with little ones, find the pool area overwhelming. So, if you would prefer a smaller pool, you might want to consider another hotel. Or you can always use the Admiral Pool, the resort's quiet pool.
But if you have children, one entire end of Stormalong Bay is a wading pool with a large sand pile in the center. Additionally, a separate kiddie pool is available inside the shipwreck.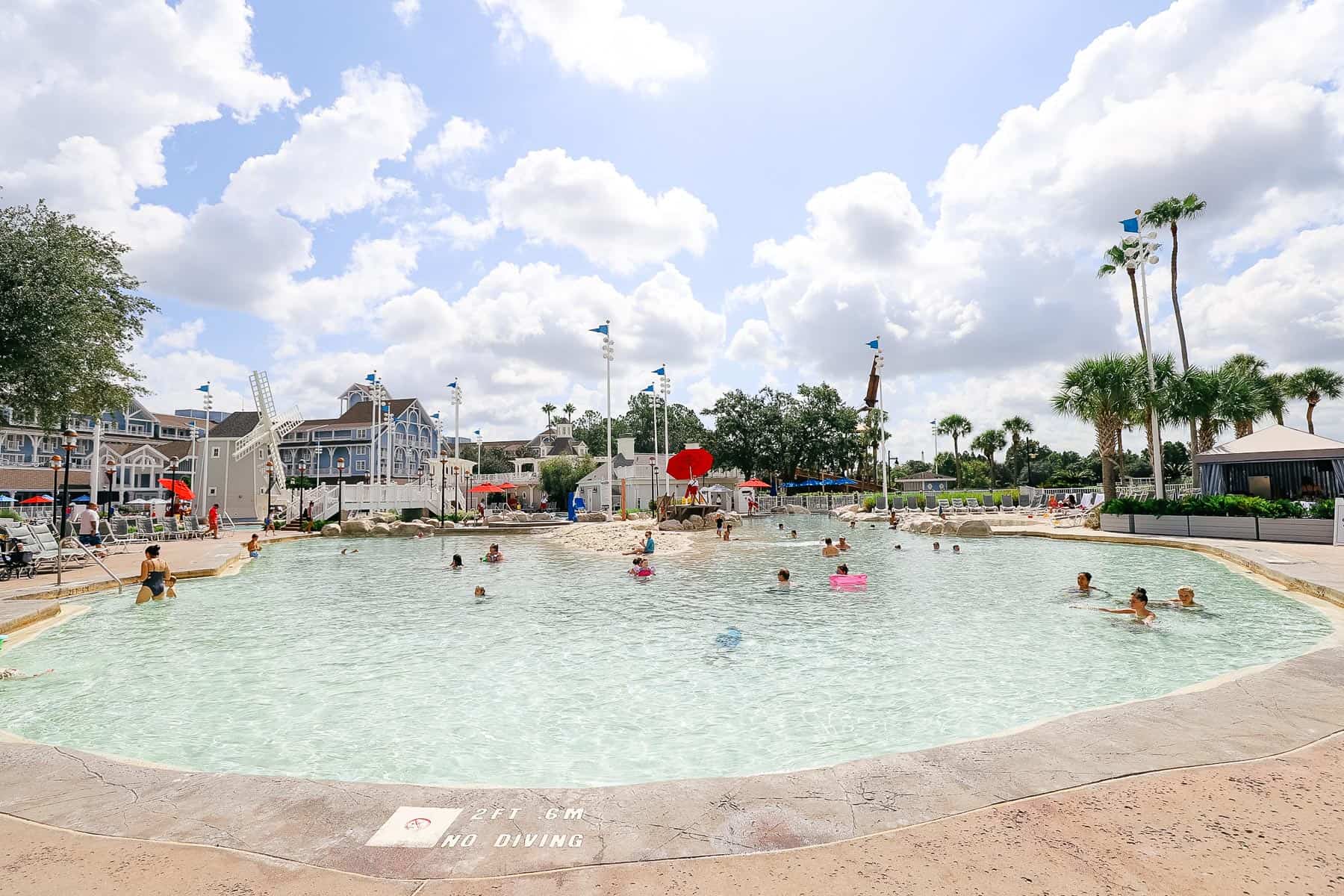 Here are a few other recreational amenities:
Tennis Courts–A tennis court sits adjacent to the quiet pool.
Bayside Marina–offers motorized boat rentals and evening fireworks cruises (at additional cost)
Lafferty Place Arcade–the resort's arcade sits directly behind Stormalong Bay next to Beaches and Cream Soda Shop.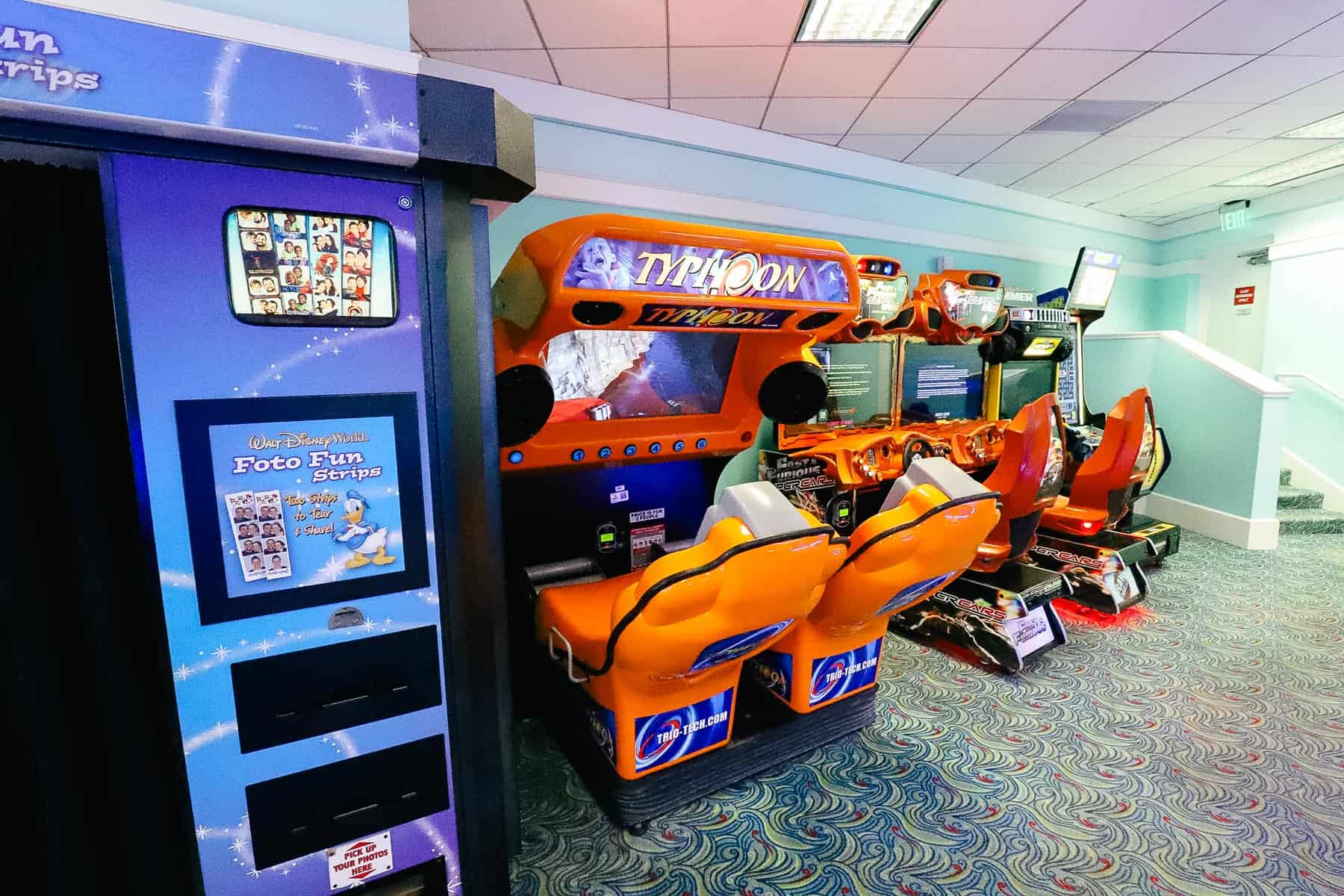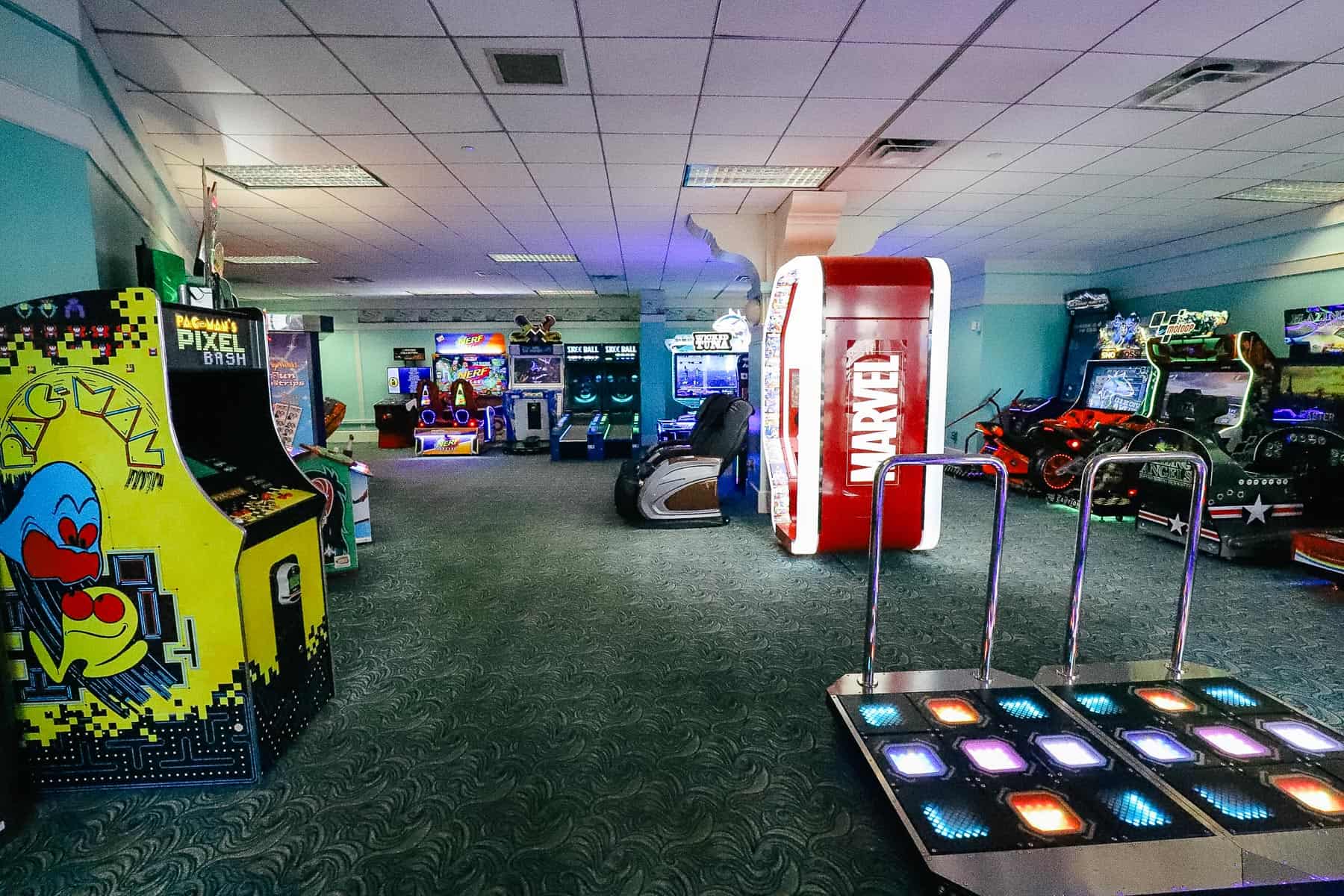 Ship Shape Health Club–the resorts share a full gym and health spa. Inside, you'll find plenty of exercise equipment and other services.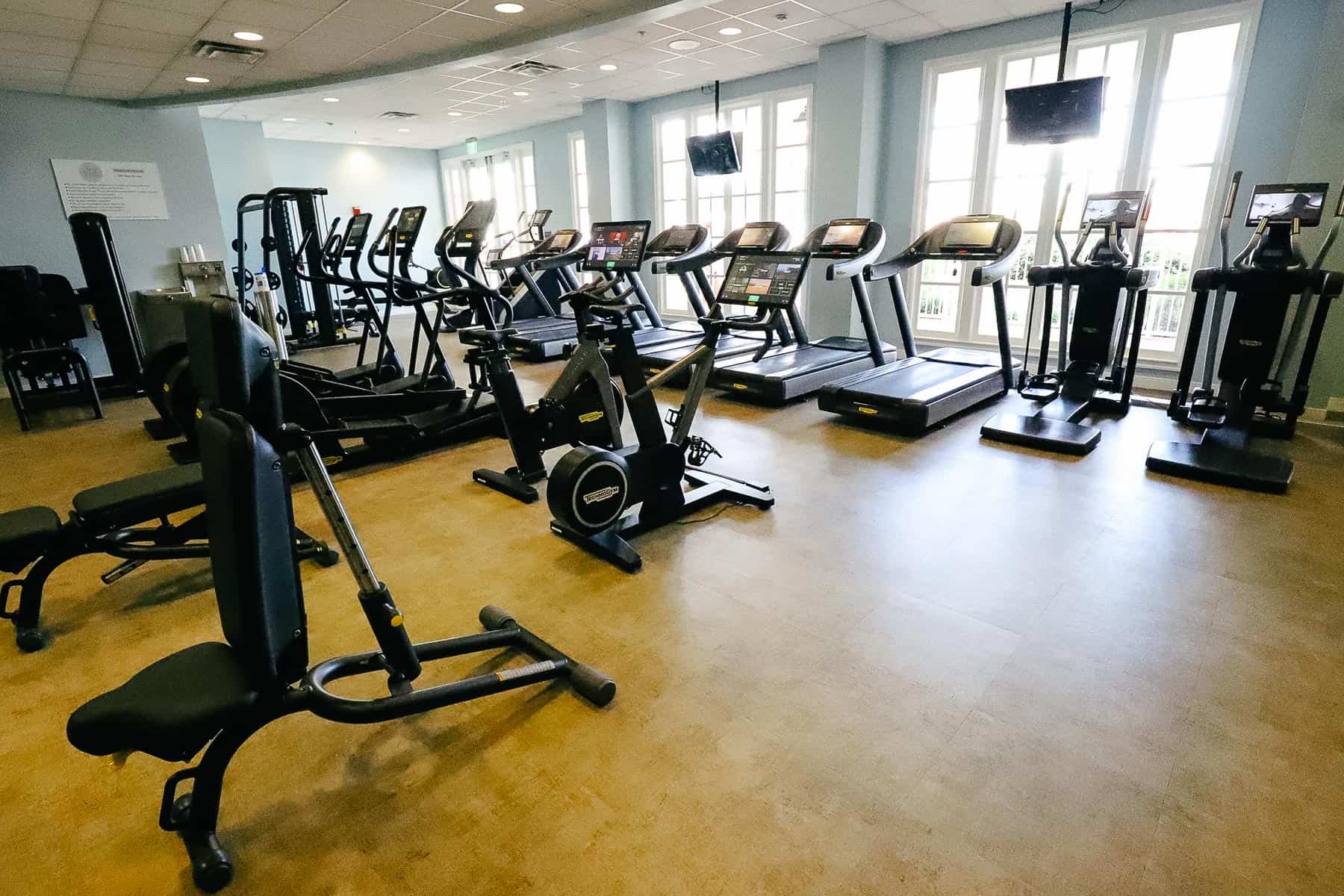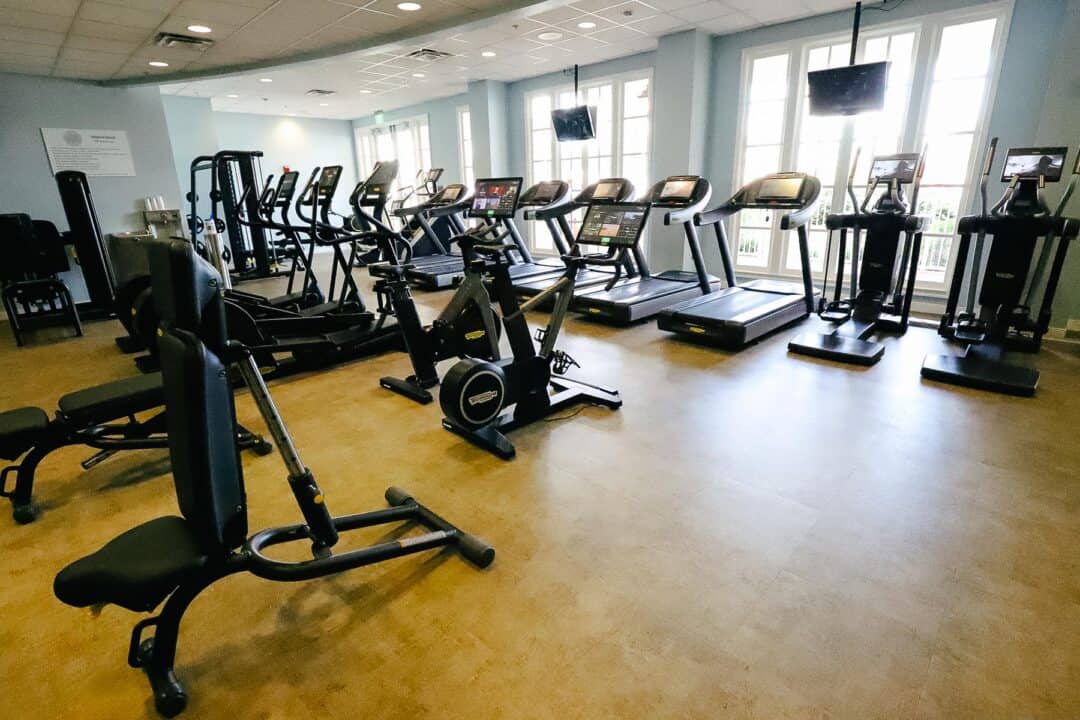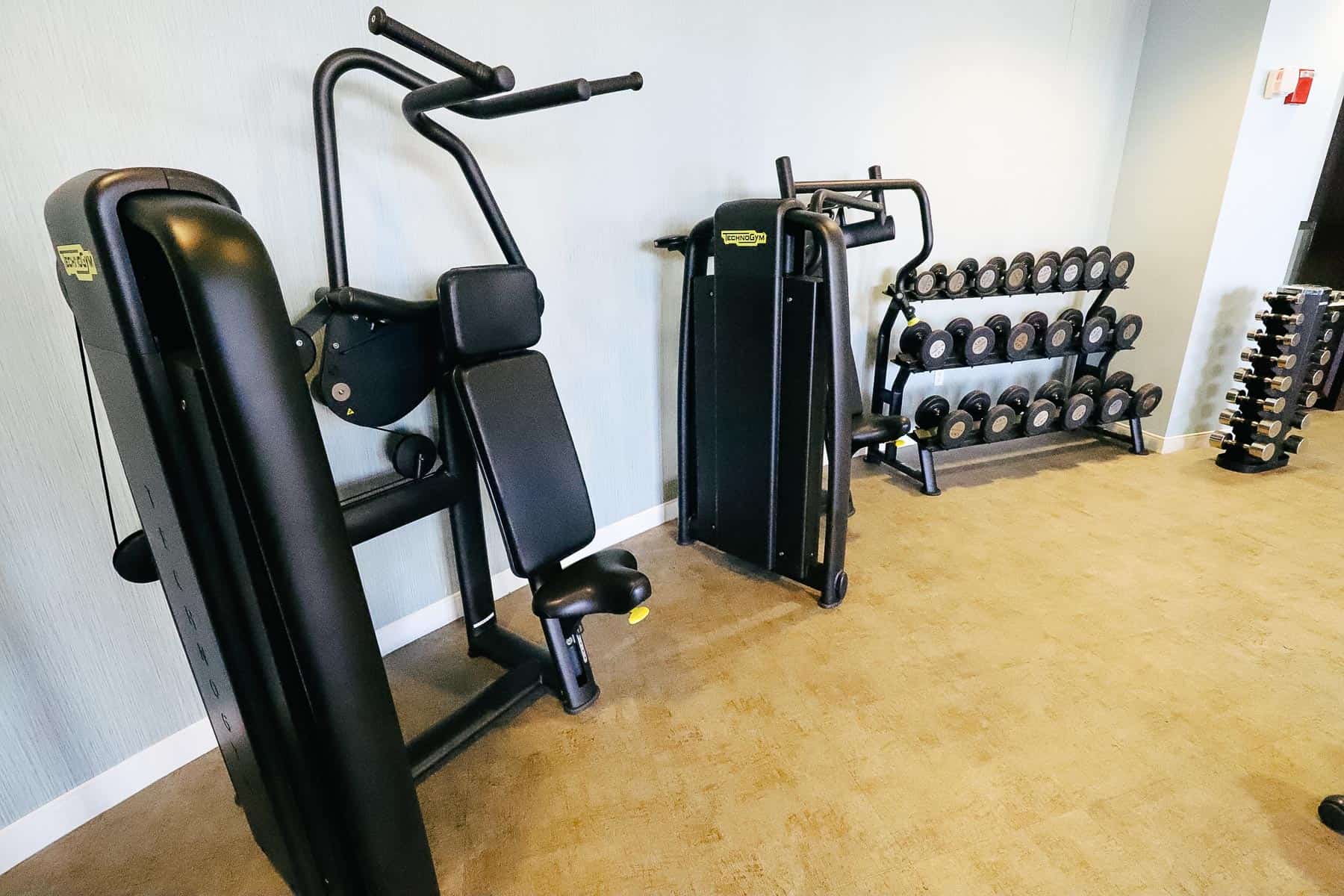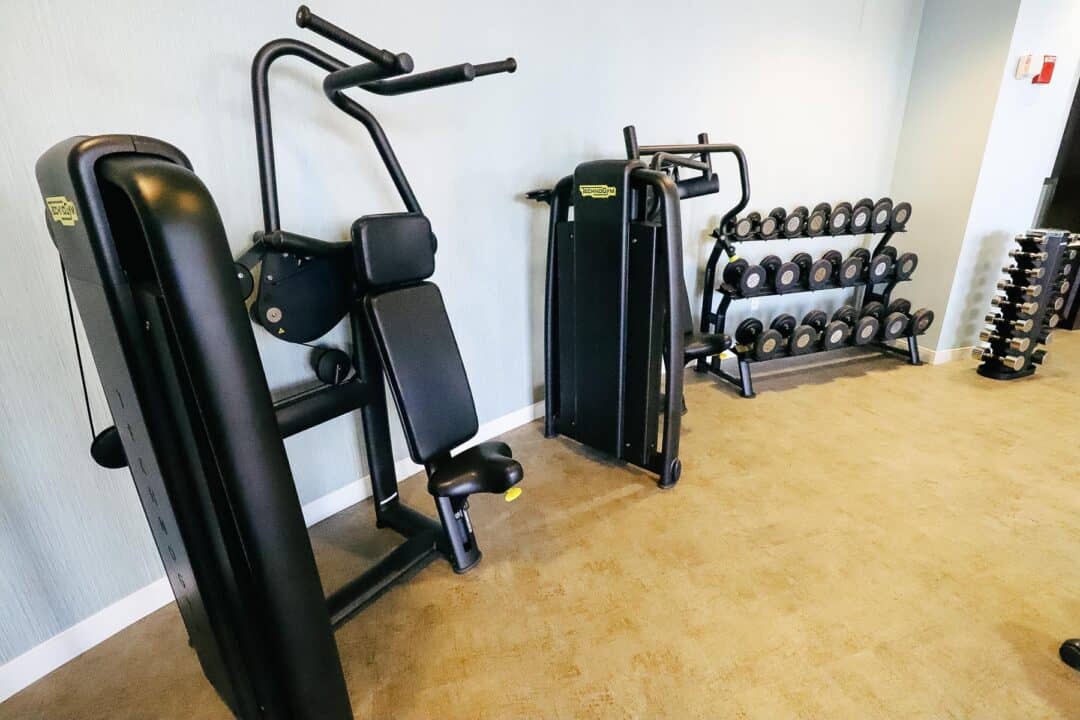 Shipwreck–The shipwreck sits across the walkway from Stormalong Bay. It's home to an additional small kiddie pool inside the shipwreck and serves as the entrance to the Flying Jib water slide. Guests must exit the pool area and cross the sidewalk to get to the shipwreck.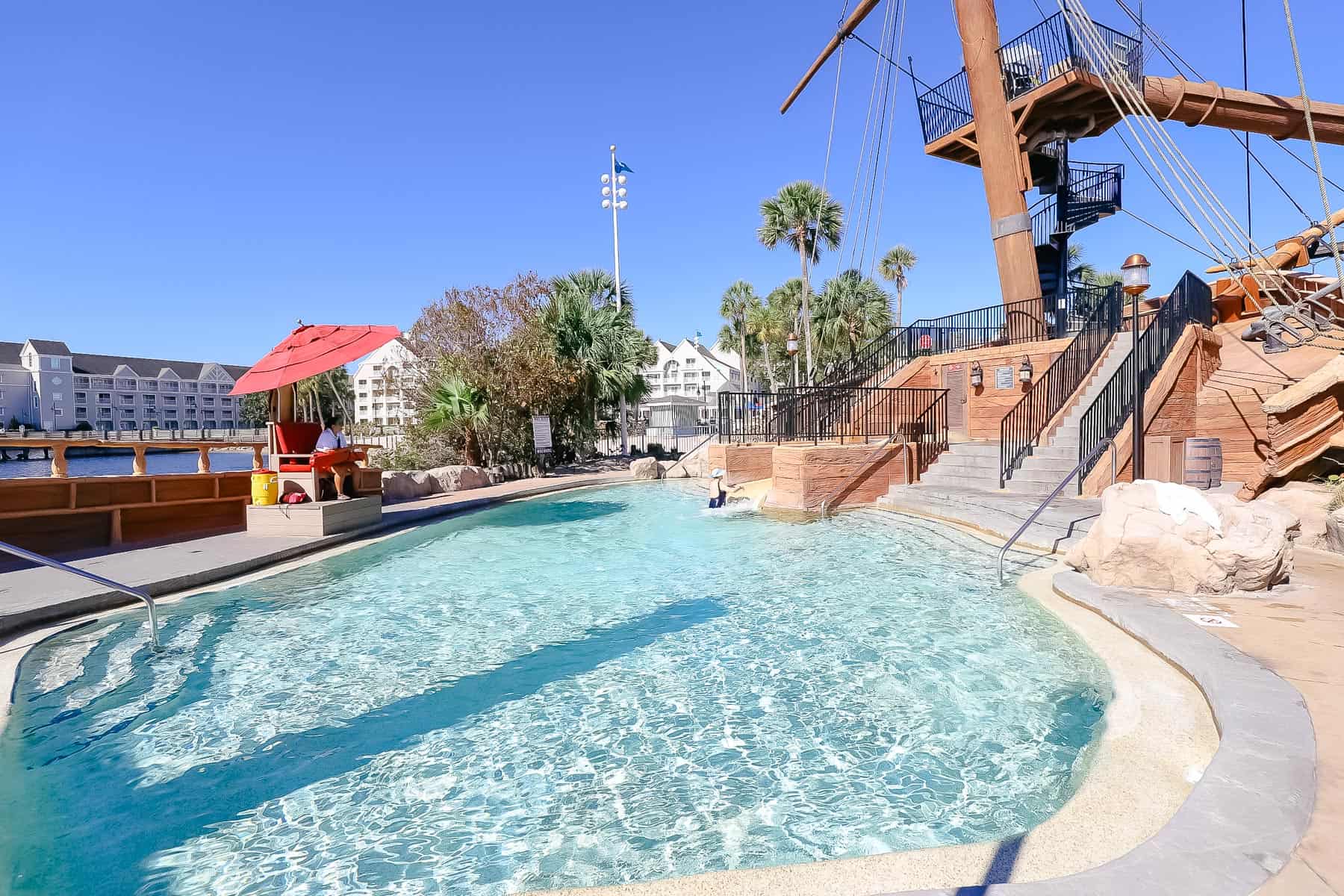 Jogging Trail–If you enjoy jogging, this is one of the most beautiful places. However, don't expect a lot of shade. You can jog around Crescent Lake, passing by the Swan and Dolphin and Disney's Boardwalk before returning to the Beach and Yacht Club. It's 0.8 miles around the circle, but you can add more length by including the path to Disney's Hollywood Studios.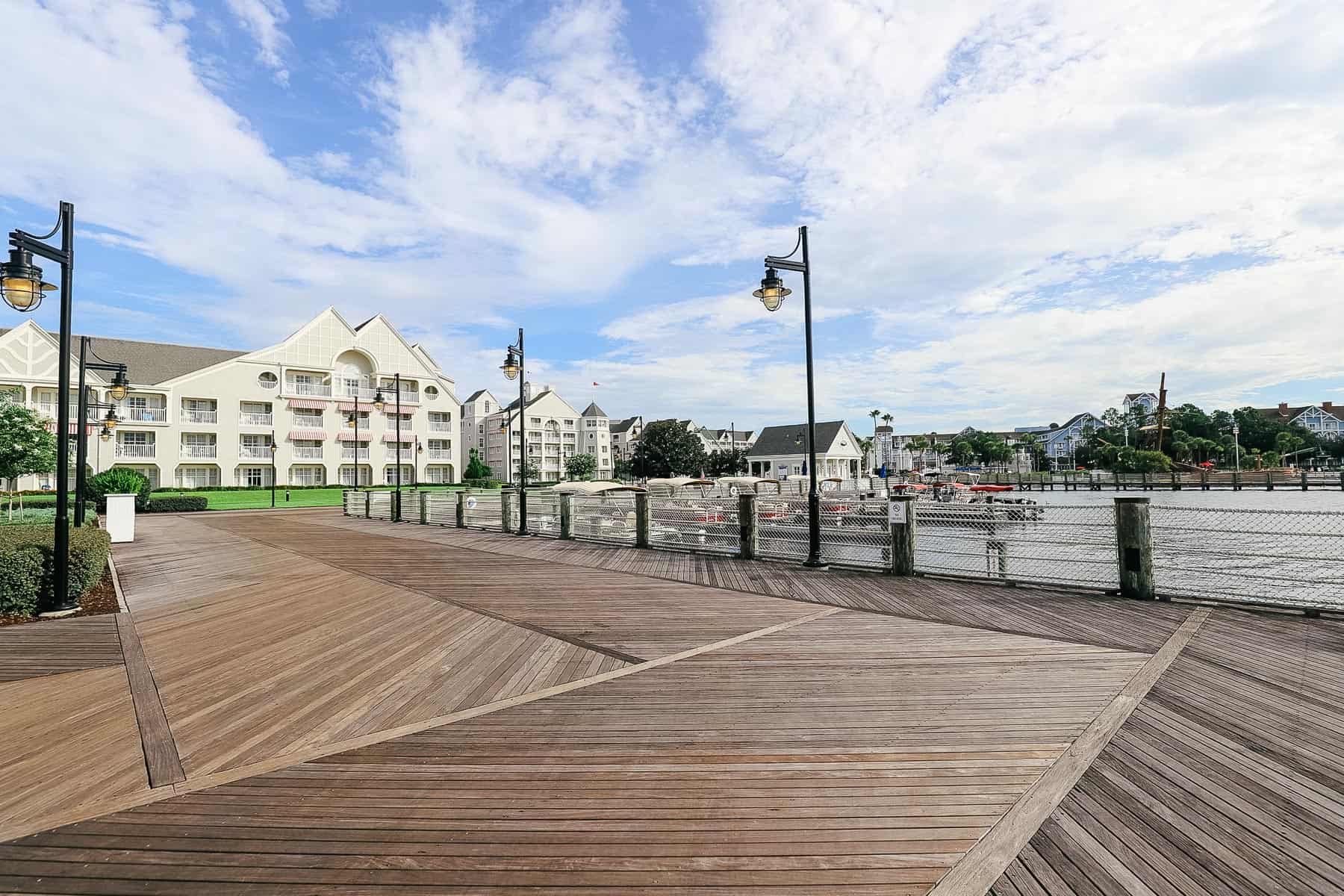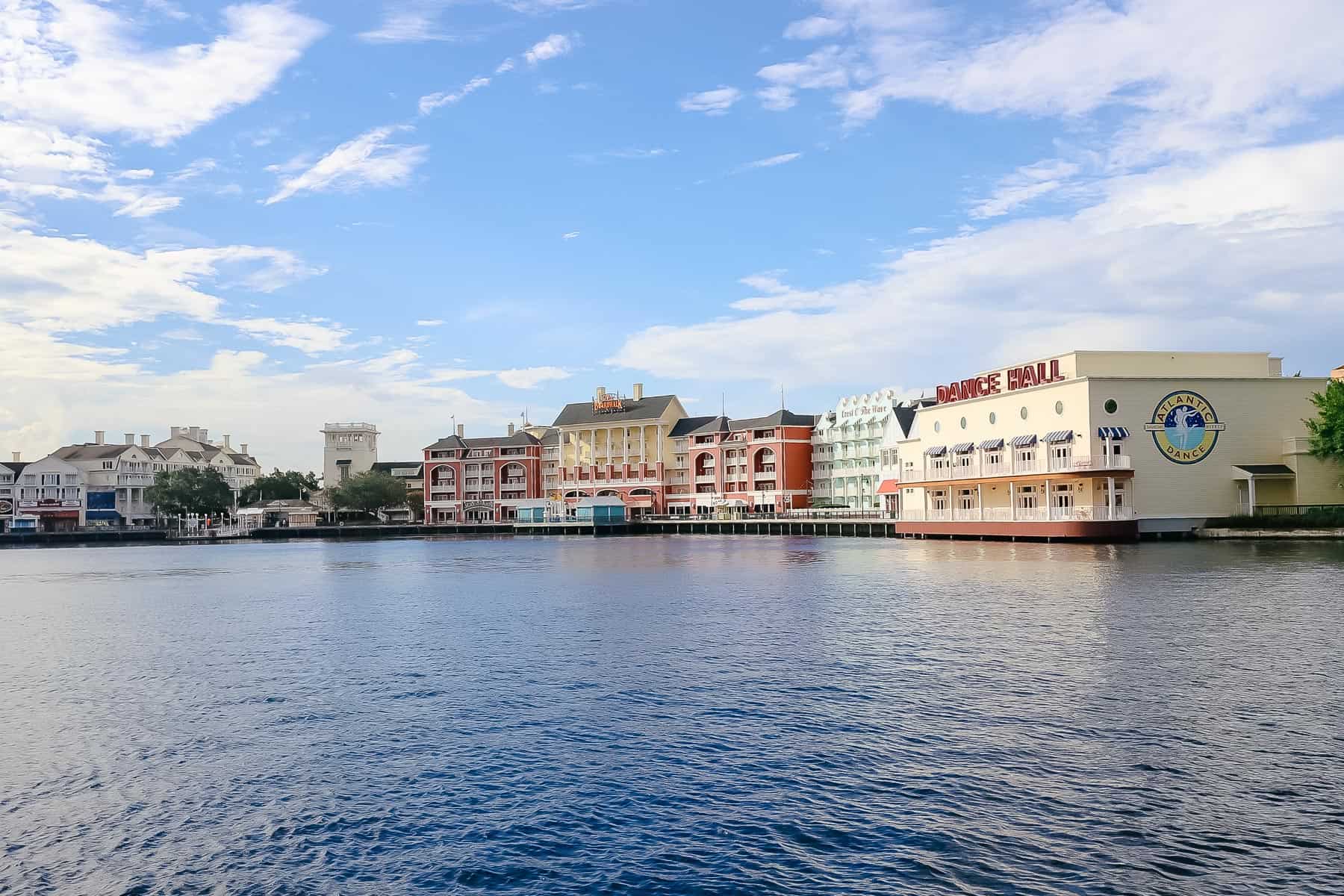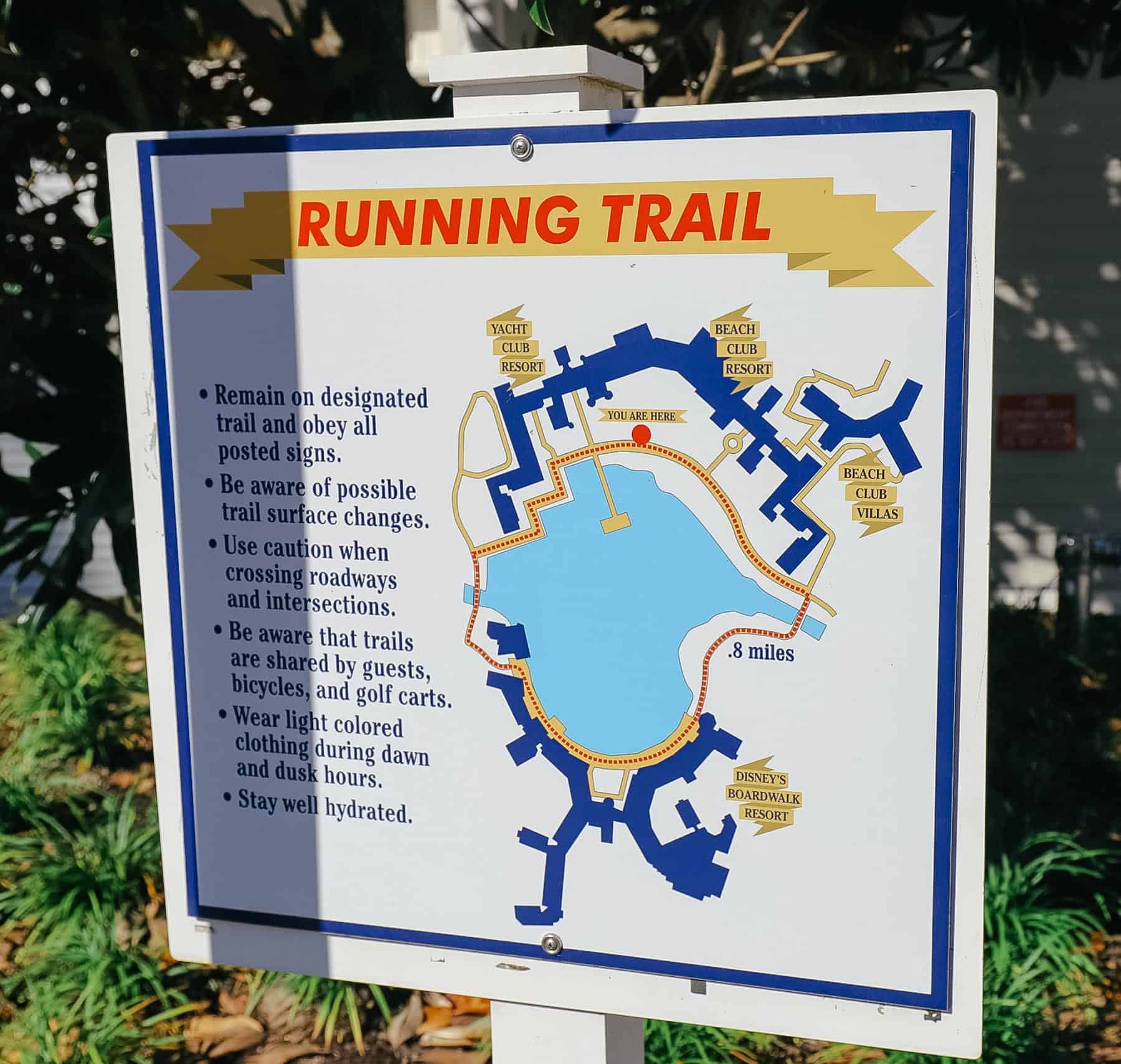 Transportation Options
Disney's Yacht Club has several options when it comes to transportation. You can travel to and from the resort via the following:
Disney's Friendship Boats:
Epcot
Hollywood Studios
Disney's Boardwalk Inn
Disney's Swan and Dolphin
Disney's Bus Service:
Magic Kingdom
Disney's Animal Kingdom
Disney Springs
Disney Water Parks
Additionally, you can walk and enter Epcot via the International Gateway. A Disney Skyliner station sits next to the International Gateway entrance. You can take the Skyliner to Disney's Riviera, Caribbean Beach Resort, Art of Animation, Pop Century, or Hollywood Studios.
You can also walk to Disney's Hollywood Studios or any surrounding Epcot Resorts.
Parking at Disney's Yacht Club is complimentary. Valet parking is available at an additional charge.
If you would like to know more specifics, we have an entire article dedicated to using the transportation options at Disney's Yacht Club.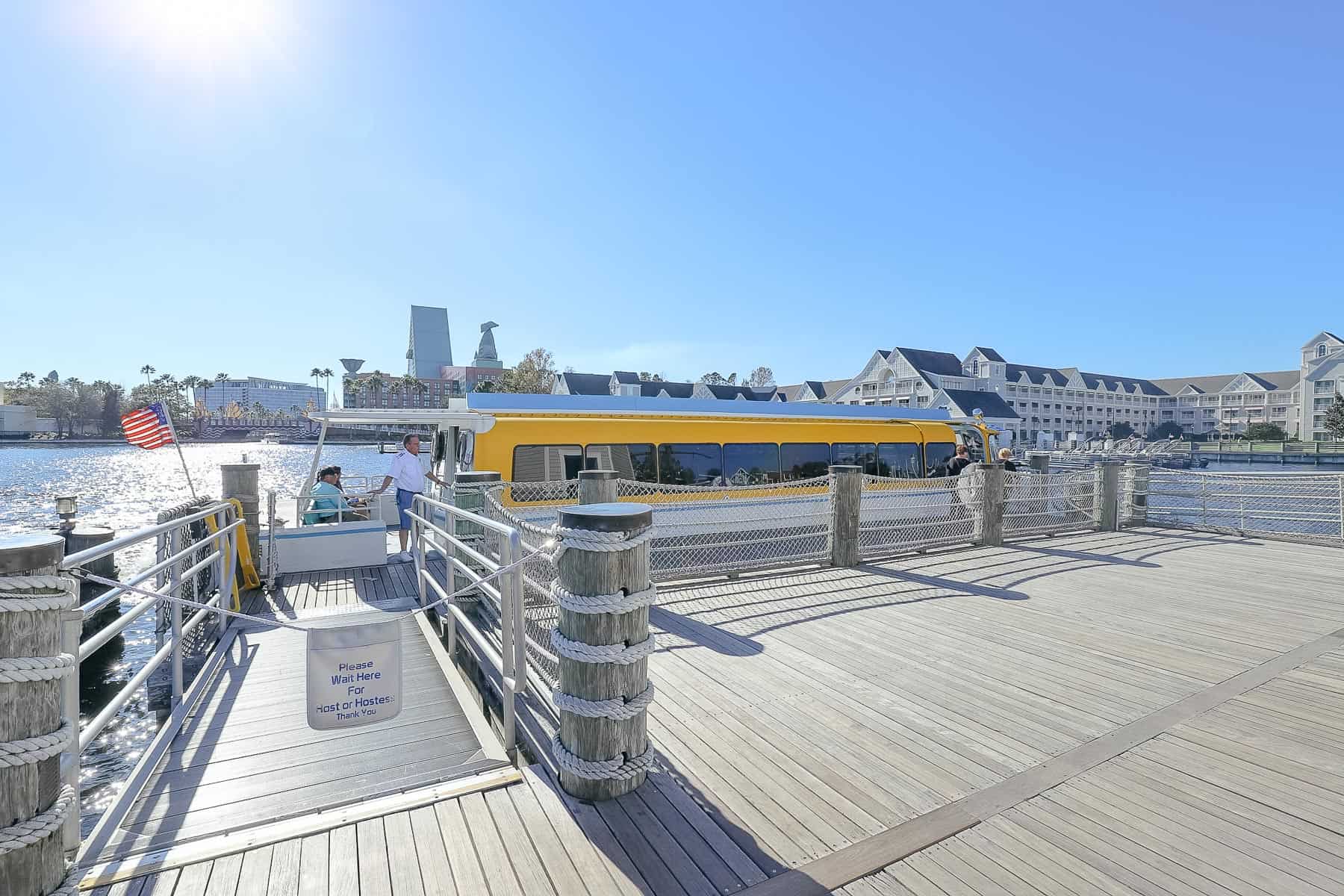 Other Articles Related to Disney's Yacht Club
If it isn't obvious, we think Disney's Yacht Club is an excellent hotel option. If you would like even more specifics, you might enjoy one of the following articles related to the resort and its surrounding area.
Restaurants at Nearby Beach Club
Recreation and Amenity
Transportation
Seasonal
Nearby Resorts
Photos of Disney's Yacht Club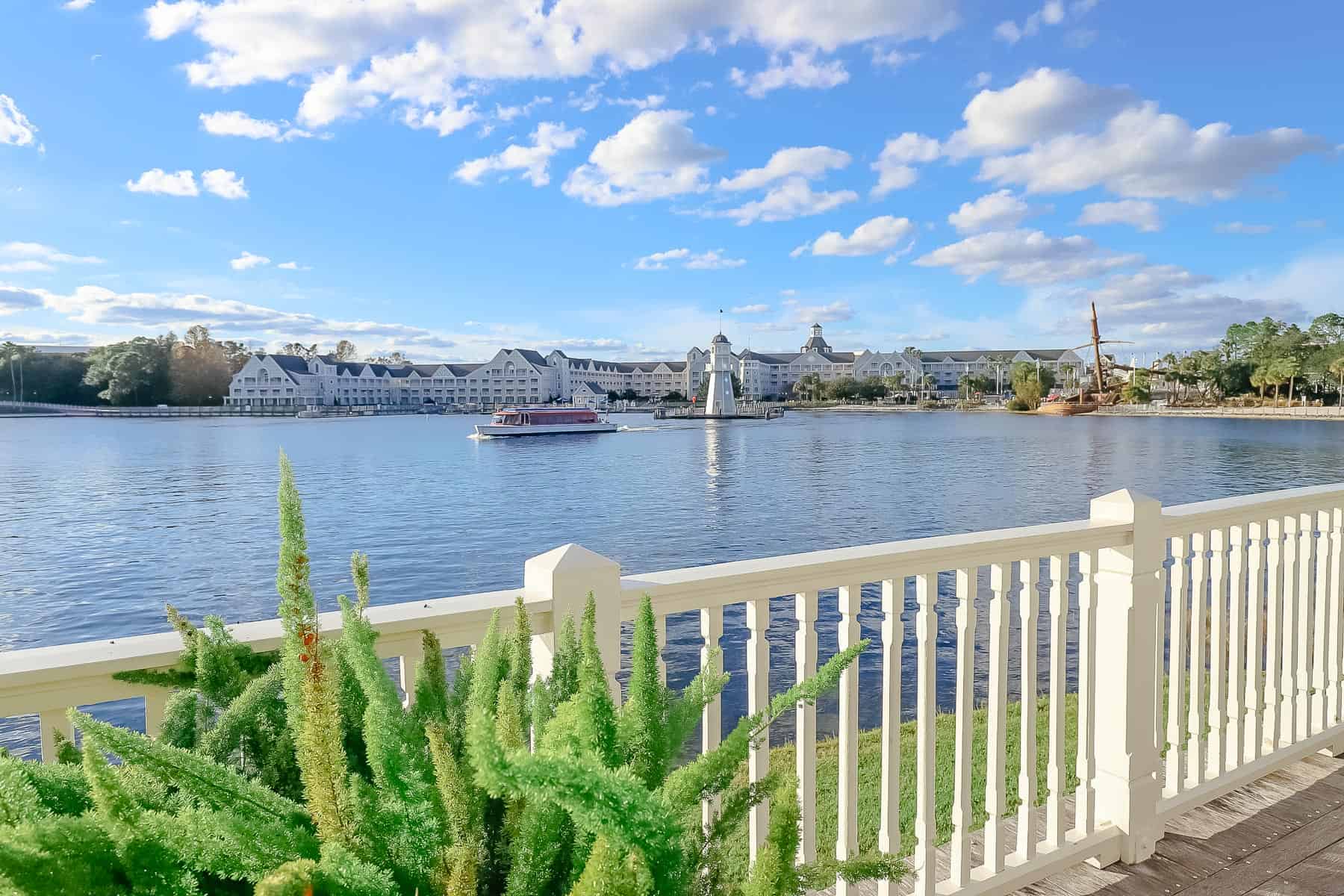 Disney's Yacht Club Resort