Amare Breakfast Review (The Buffet or À La Carte?)
Amare is a signature dining restaurant at the Walt Disney World Swan Reserve. The restaurant opens every evening beginning at 5:00 p.m. for fine dining. Additionally, they serve breakfast each morning.
Since this was my first time staying at the Swan Reserve, I was surprised to find Amare open for breakfast. Not only do they serve breakfast, but Amare offers a full breakfast buffet and an à la carte menu.
So in this Amare breakfast review, we'll preview both options. Then I'll let you decide–will it be the buffet or an à la carte menu item?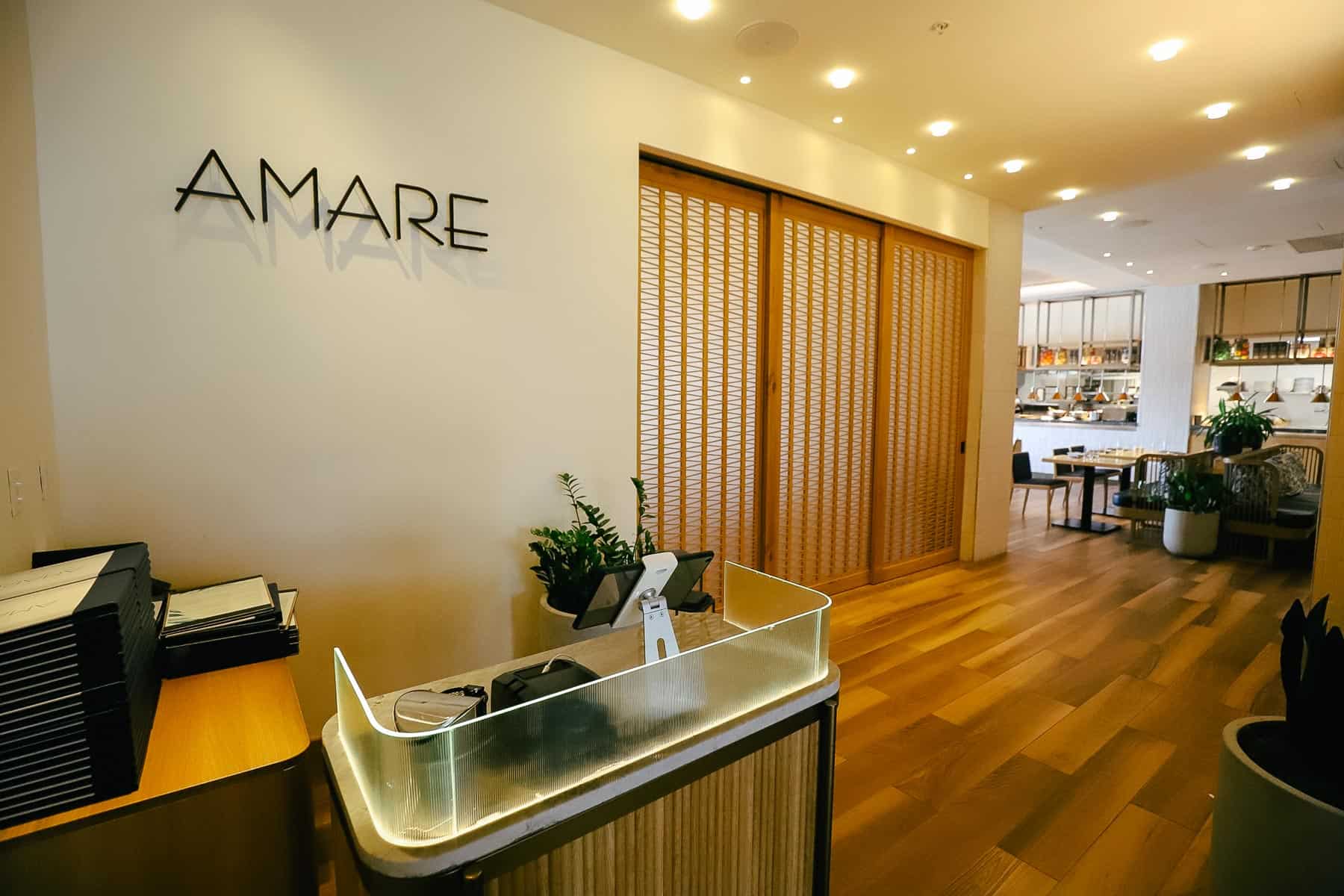 We planned this stay at the Swan Reserve to coincide with the first Disney After Hours event at Epcot. Since we were out late (like 2:00 a.m.) the night before, I had planned to sleep late and then enjoy a leisurely breakfast over at the Dolphin.
You may remember we recently had lunch at Rosa Mexicano, a restaurant at the Swan and Dolphin Hotel. During that visit, I learned they also offered breakfast. So I thought trying breakfast at the Mexican-inspired restaurant might be fun.
I had no idea breakfast, or a buffet was available at Amare since it's considered one of Disney's signature dining restaurants. Unfortunately, I also decided to forgo sleeping late because I wanted to get a few photos of the Grotto Pool before it got crowded.
So I found myself and my camera out and about early the following day. Before heading over to the Grotto Pool, I decided to take a few photos of the pool at the Swan Reserve.
On my way out to the pool, I walked past Amare and saw they were open for breakfast. After taking a peek inside, I decided to change the direction of my course and come back for breakfast here instead of the Dolphin.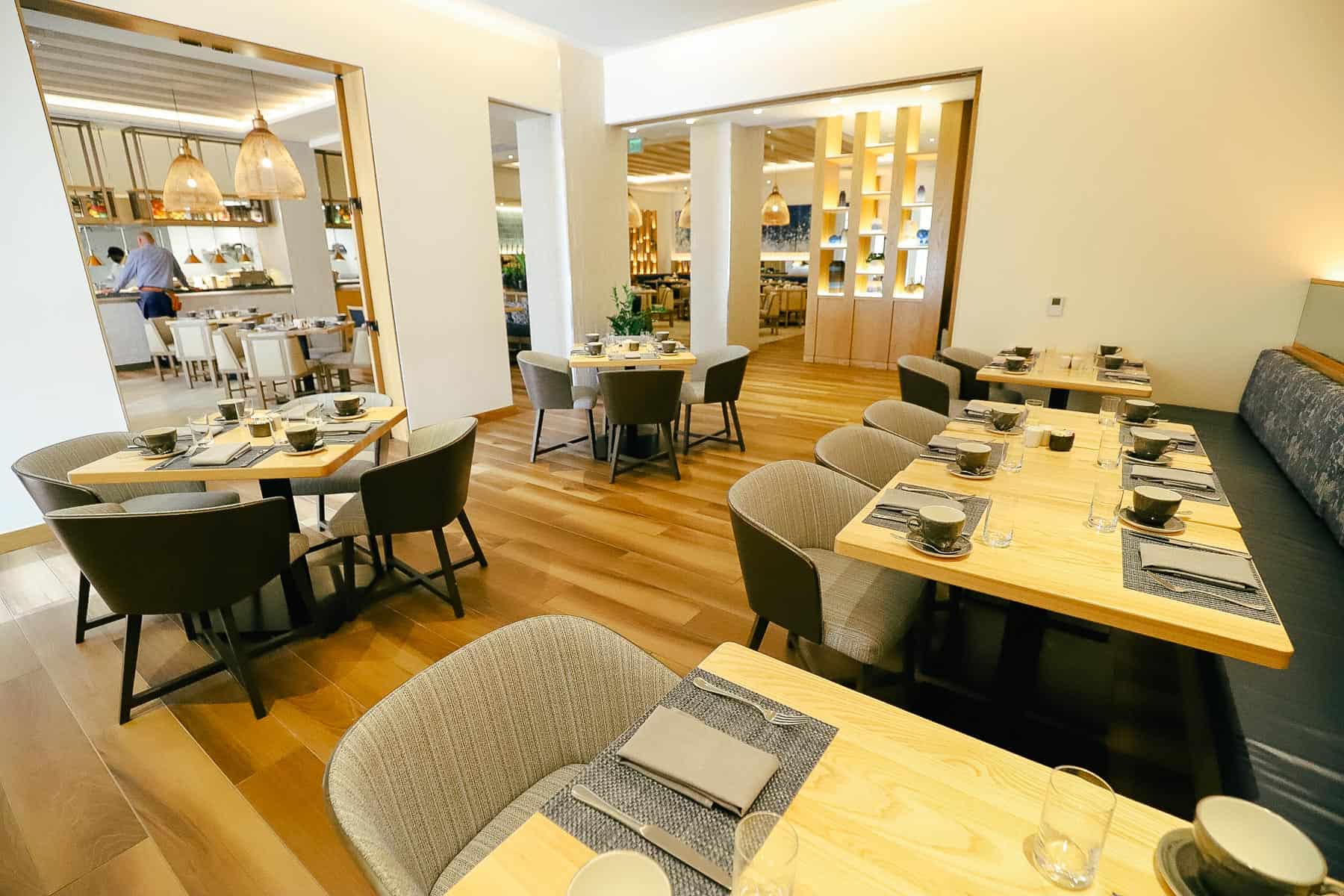 When I returned from taking pictures of the pools at the Swan and Dolphin Hotels, I was able to get a few photos of the restaurant. Thankfully, it was still early, and the restaurant wasn't too busy.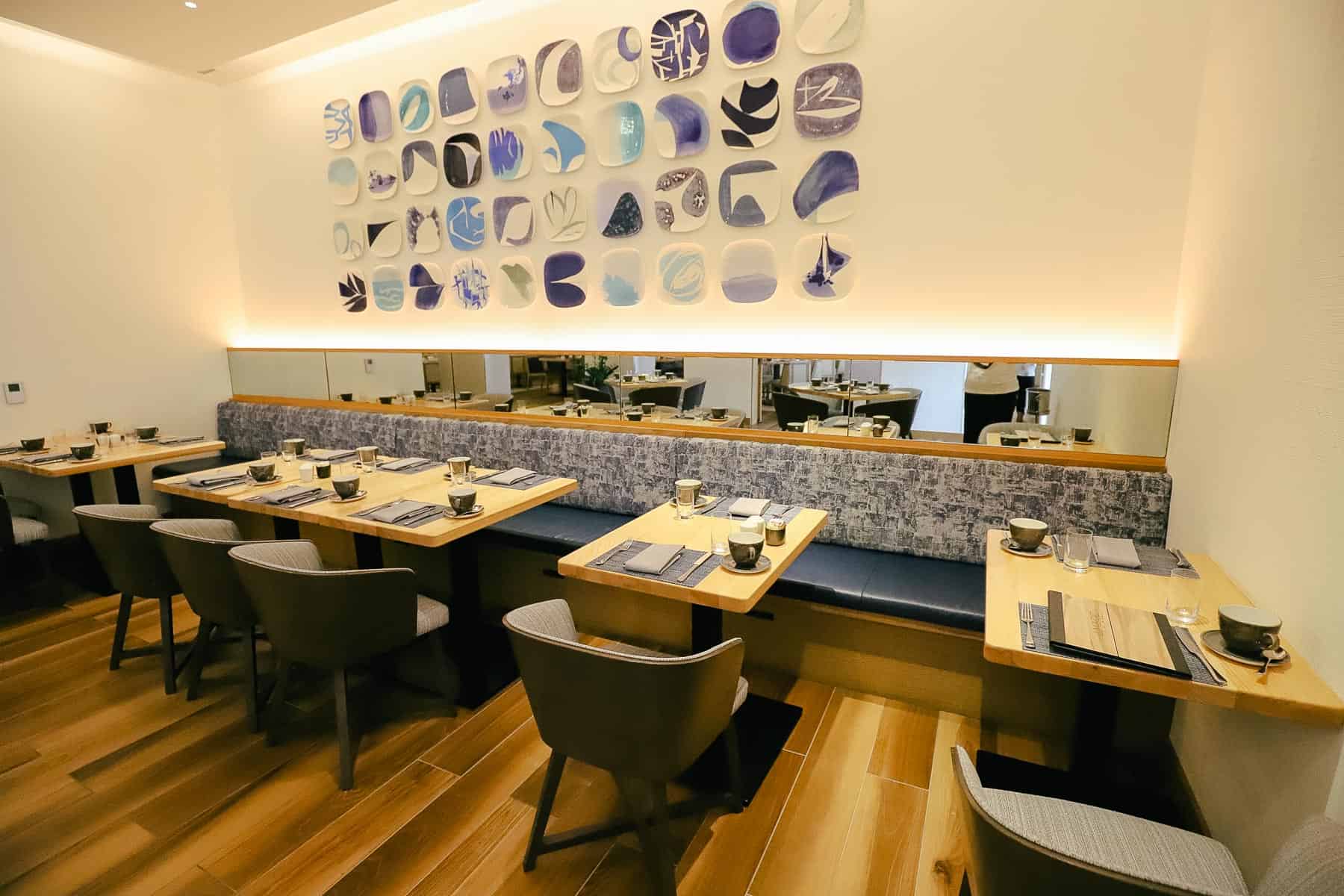 This was my first time inside Amare, and I loved the exquisite modern vibe.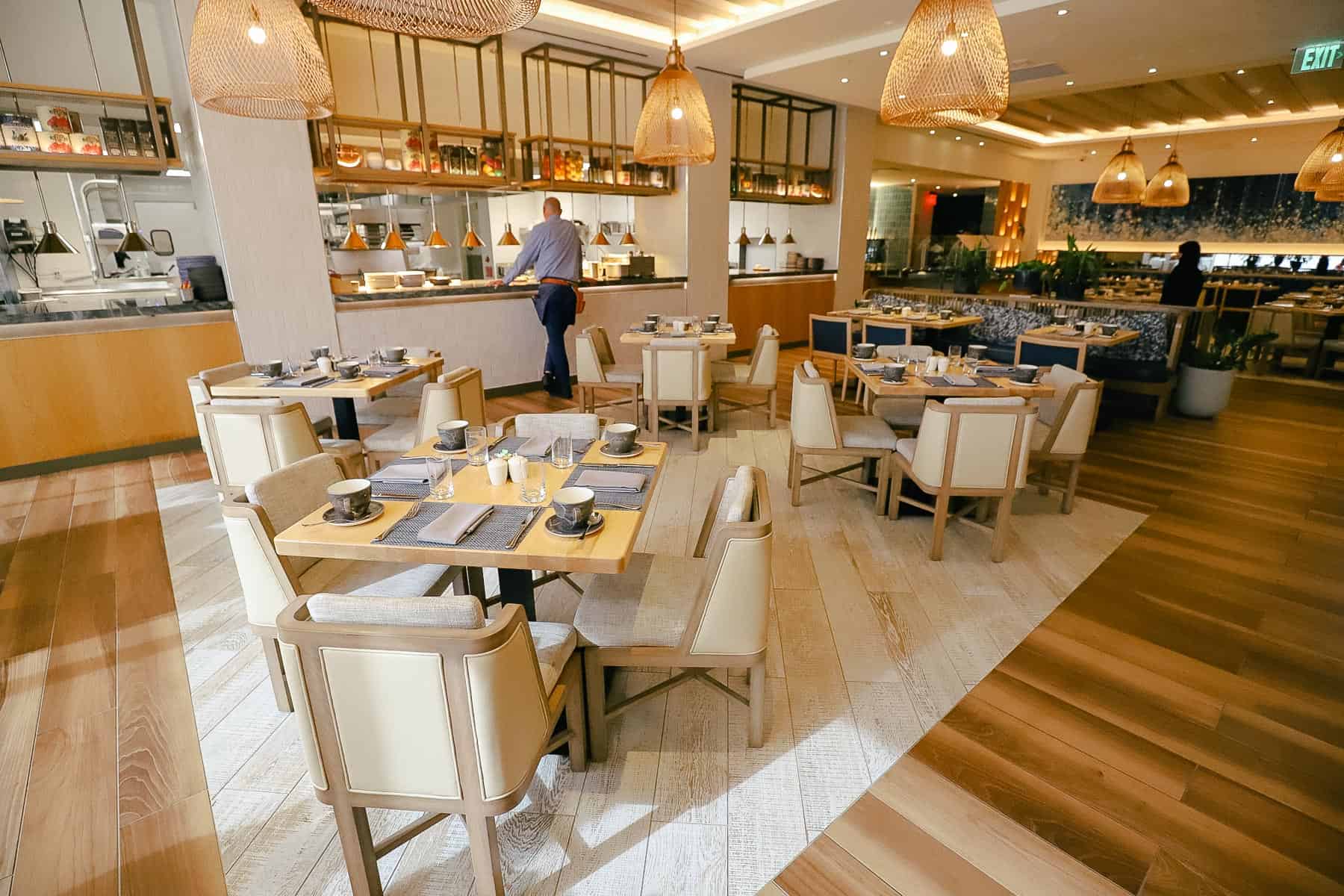 It has a simplistic design with splashes of color here and there.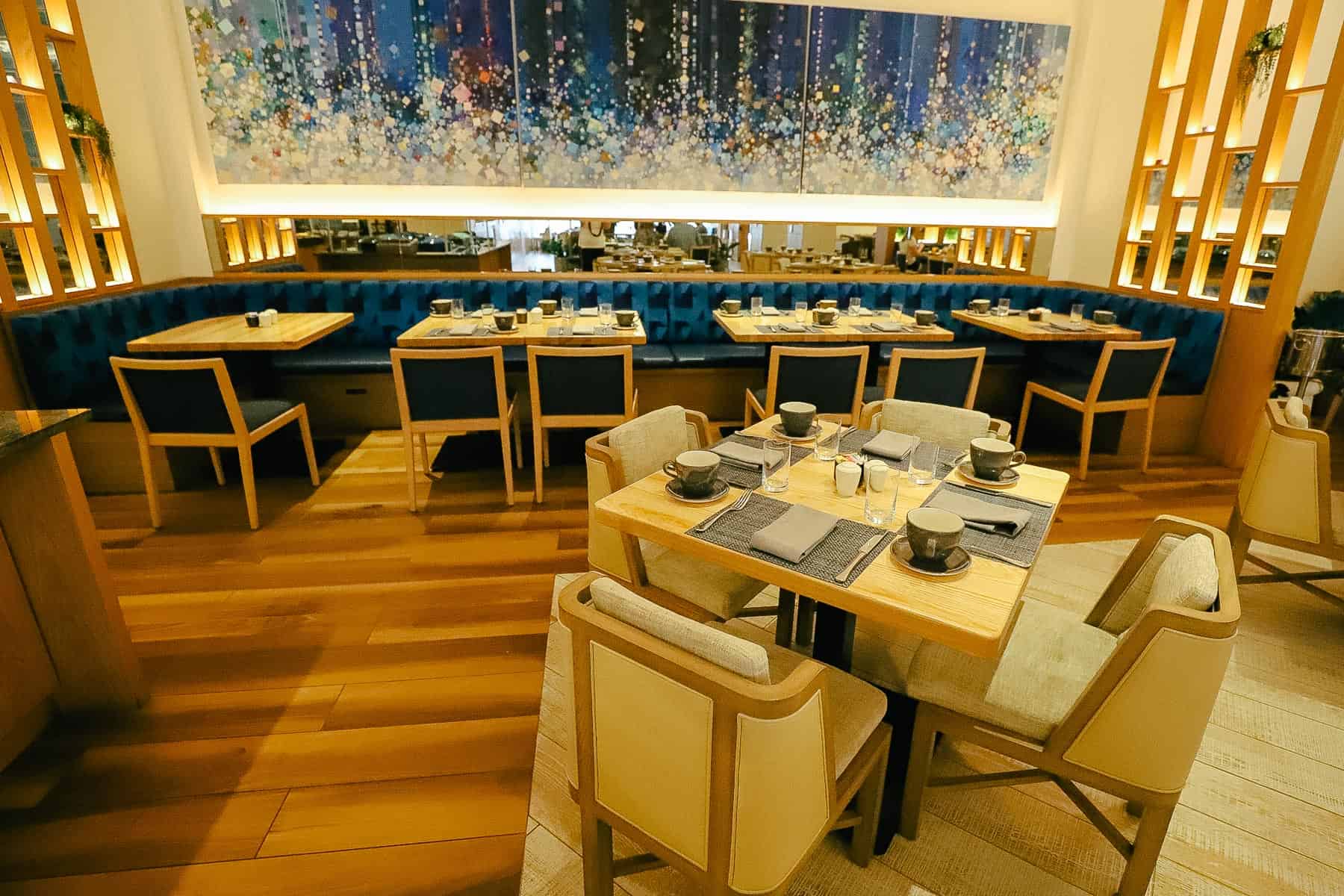 An extensive breakfast buffet is set up in the back corner of the restaurant.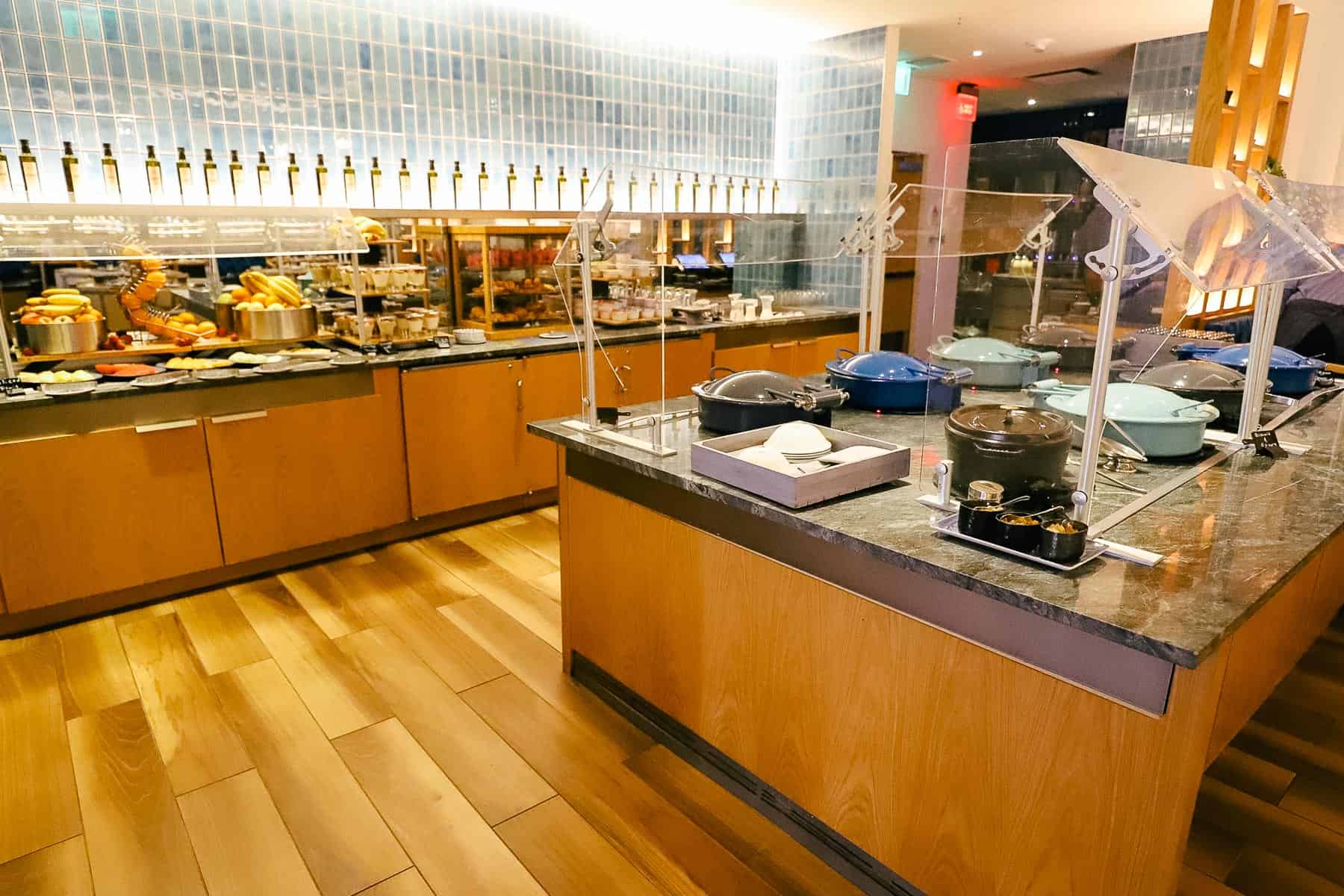 We'll look at what's available, starting with Mickey-shaped waffles dusted with powdered sugar.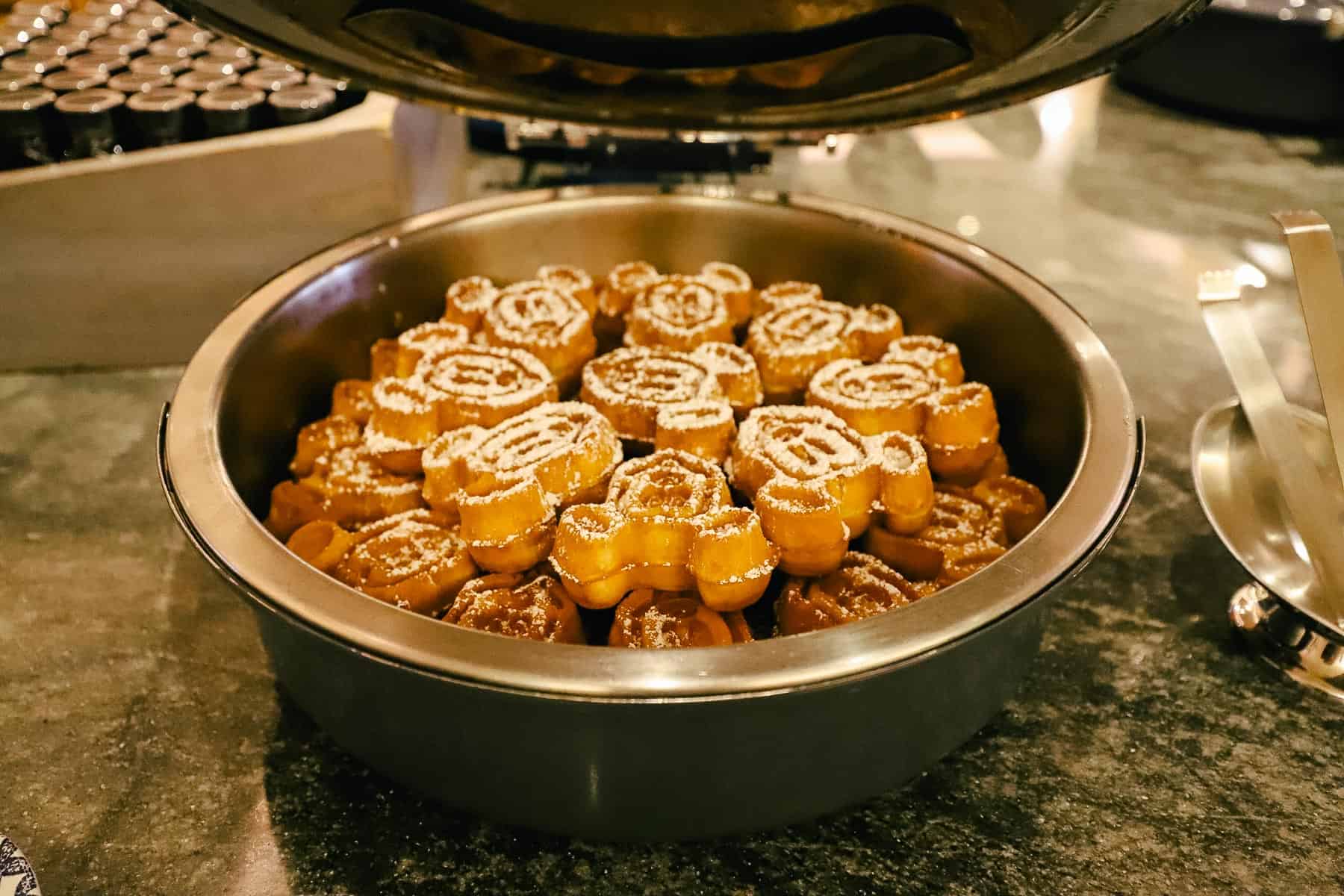 Another lid opened to reveal buttermilk pancakes.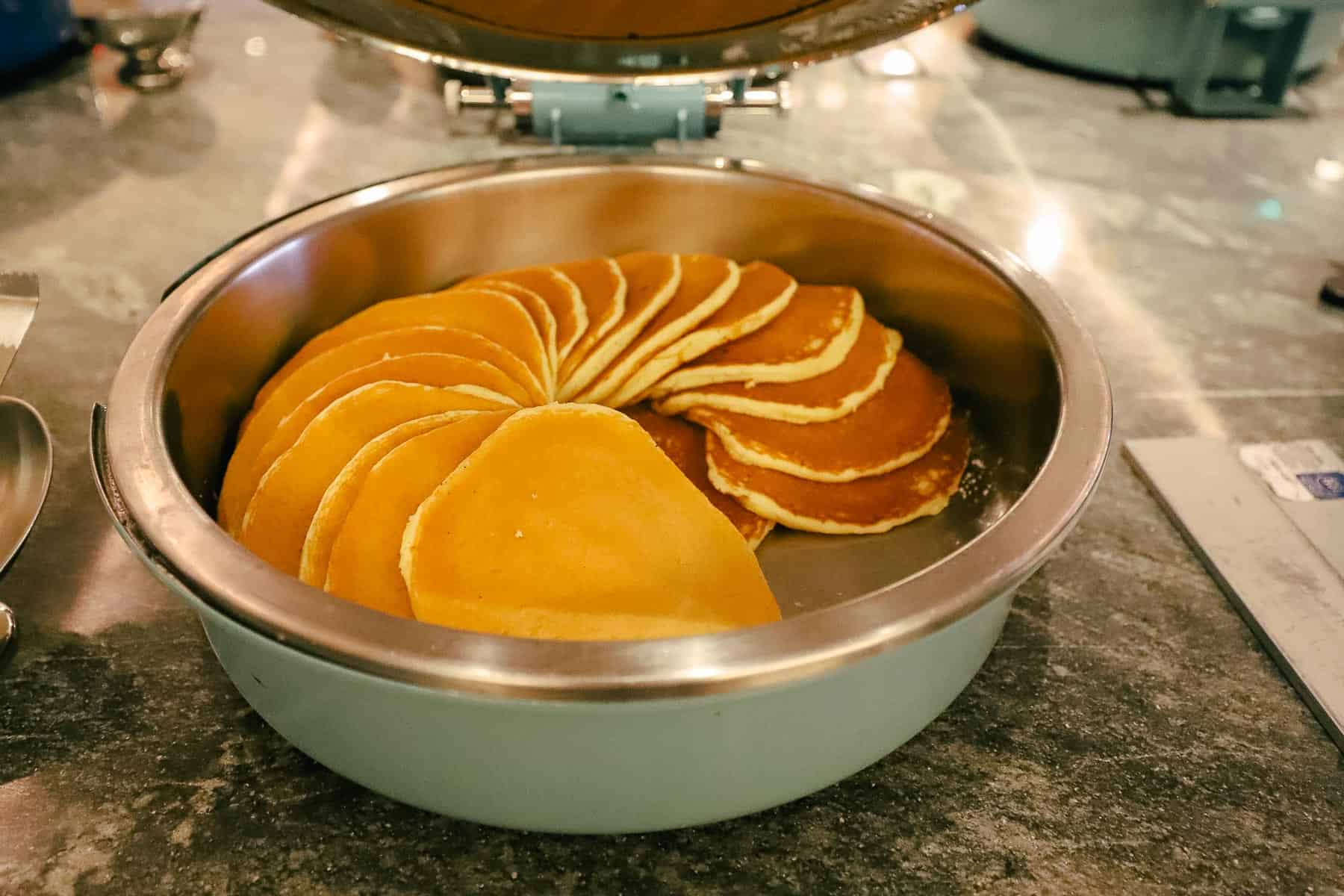 Next door sat the Eggs Benedict and scrambled farm eggs topped with fresh herbs.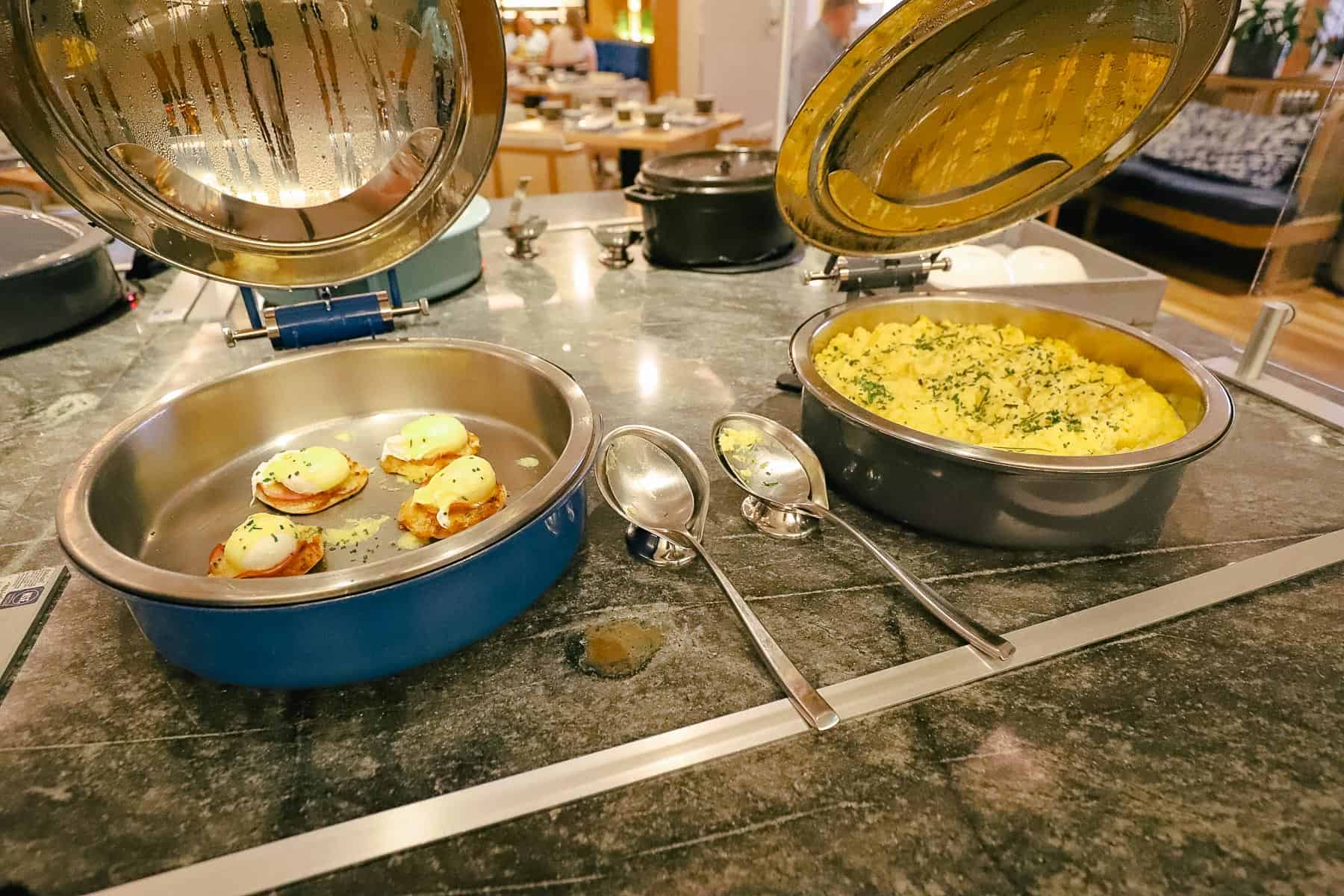 The Eggs Benedict consists of poached farm eggs and thinly sliced Canadian Bacon on an English Muffin with Hollandaise Sauce. They appeared to be topped with a few chives.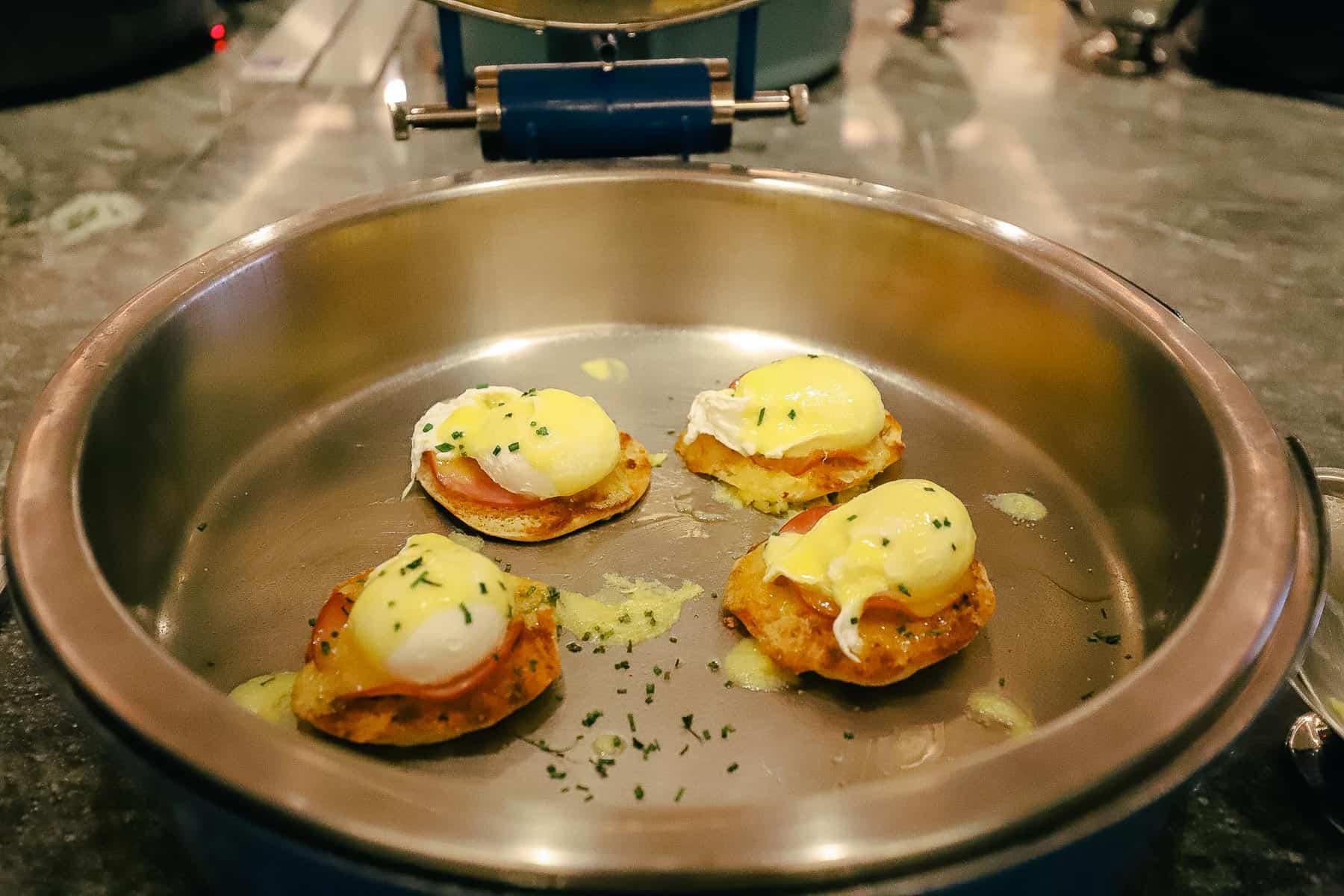 Potatoes O'Brien always makes for a nice accompaniment. For those that don't know, O'Brien is when a chef adds bell peppers and pimentos to roasted potatoes. It's a typical dish on most hotel breakfast buffets or concierge levels.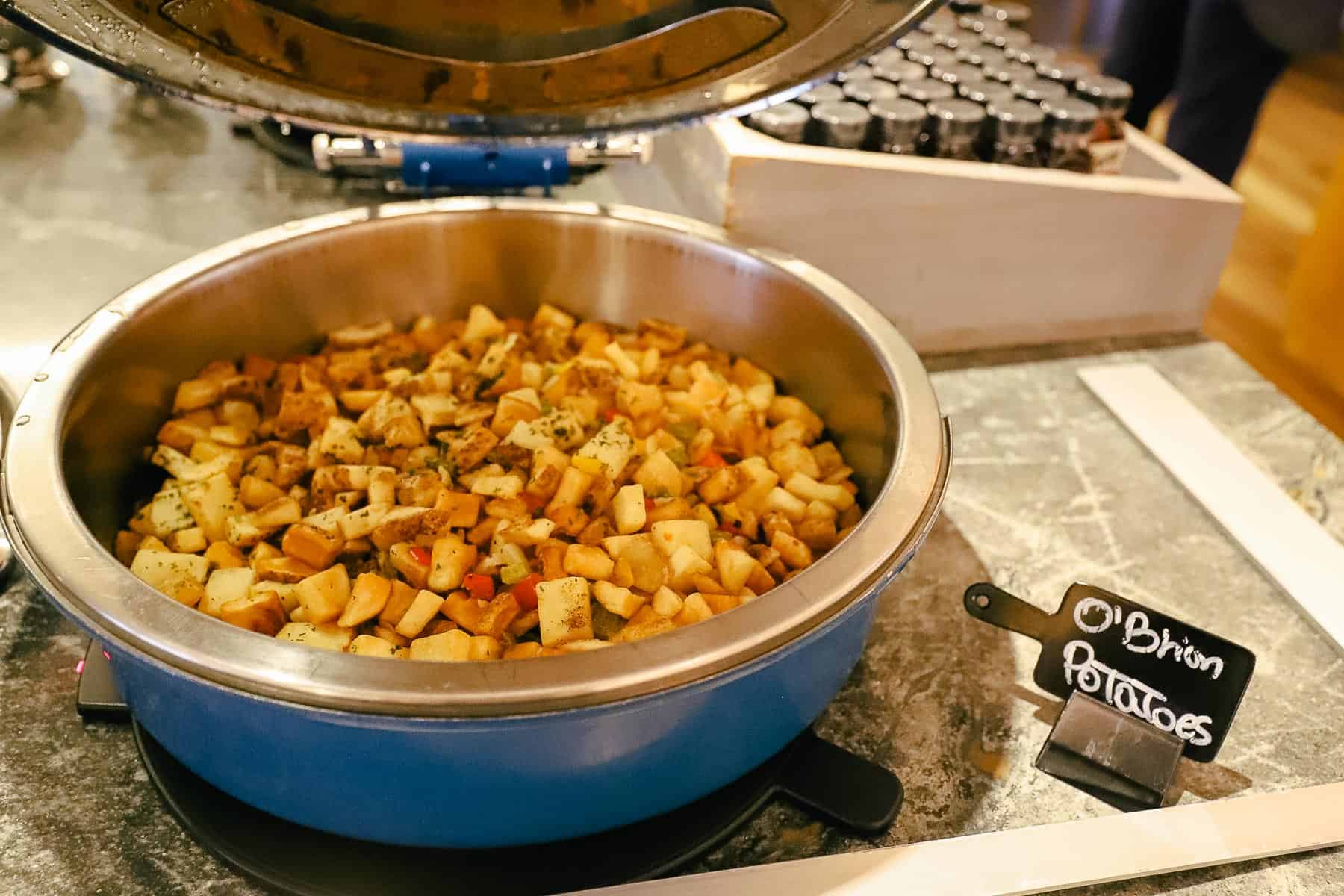 Bacon and pork sausage were available.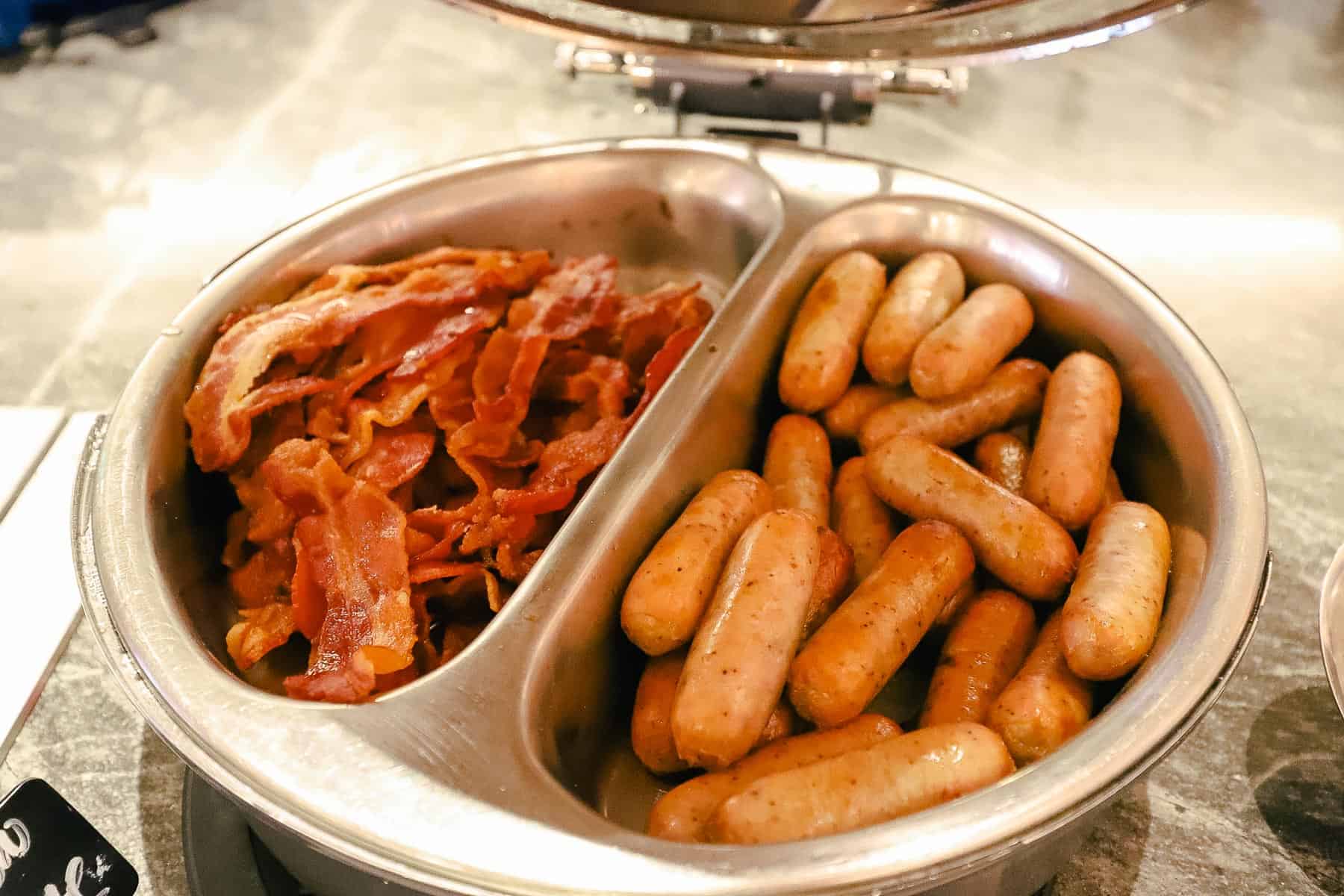 One of the things that piqued my interest was the biscuits and gravy. However, I would have preferred to add gravy to the dish myself.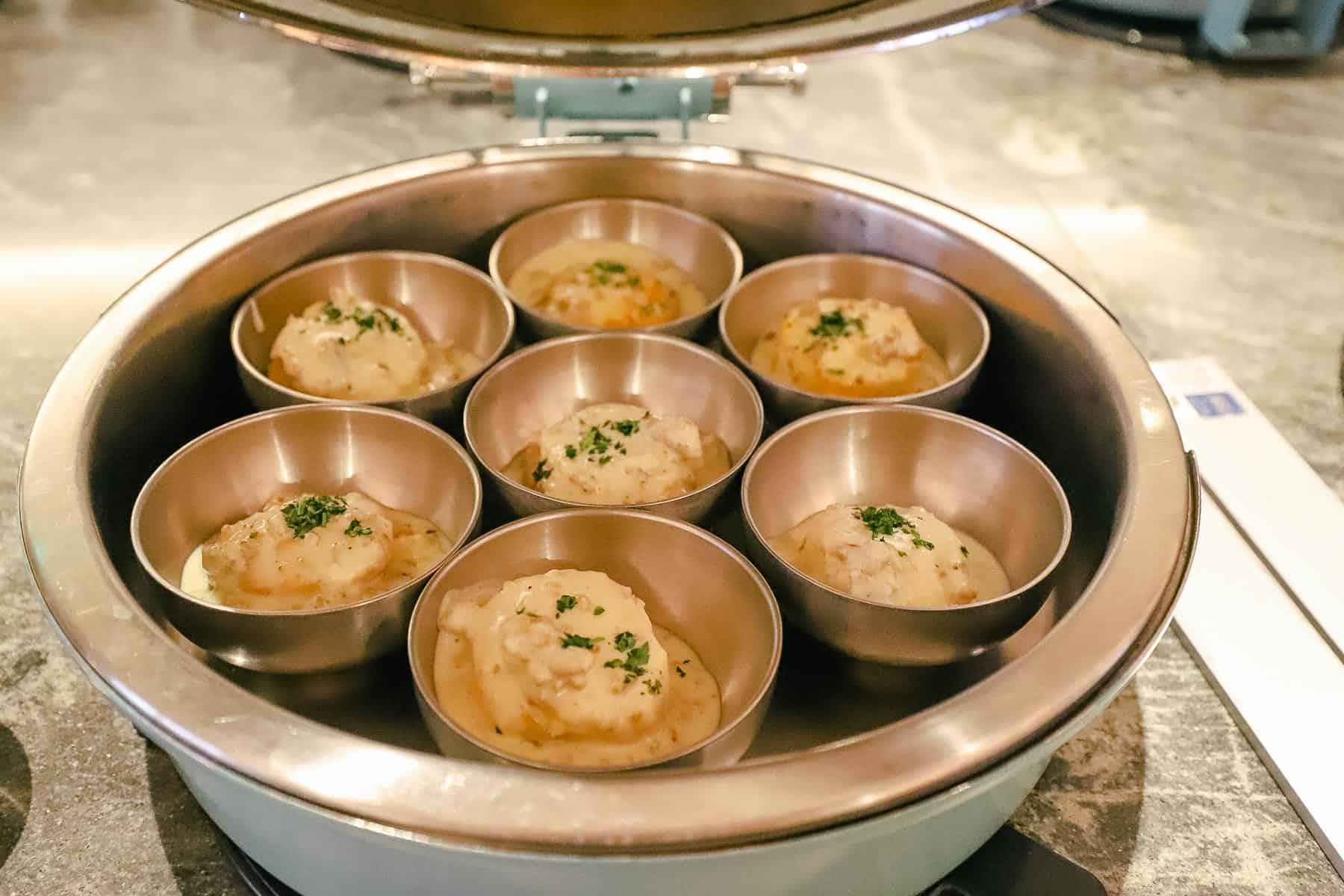 Steel-cut oatmeal with toppings was another option on the hot portion of the buffet.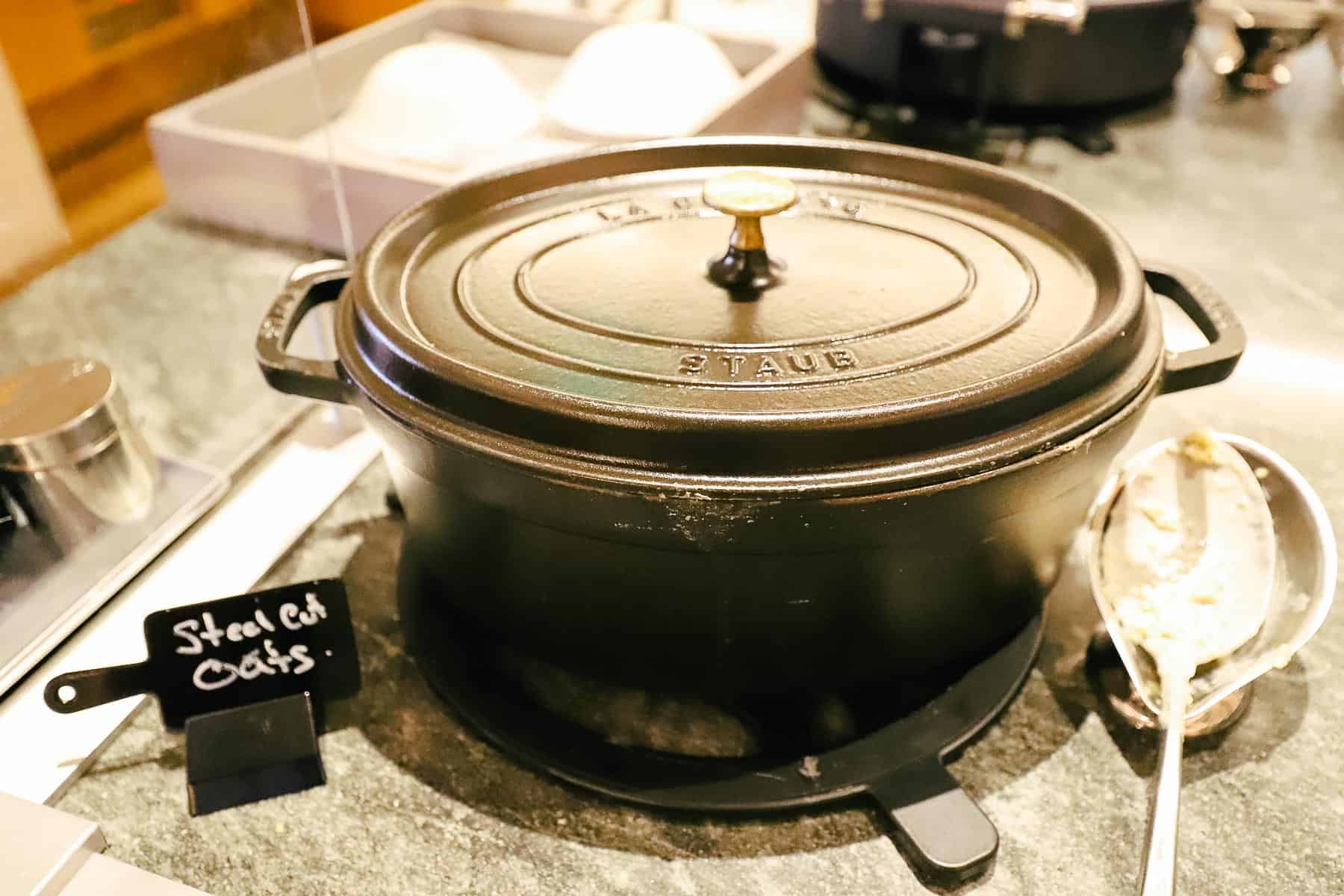 Another section of the buffet featured cold items.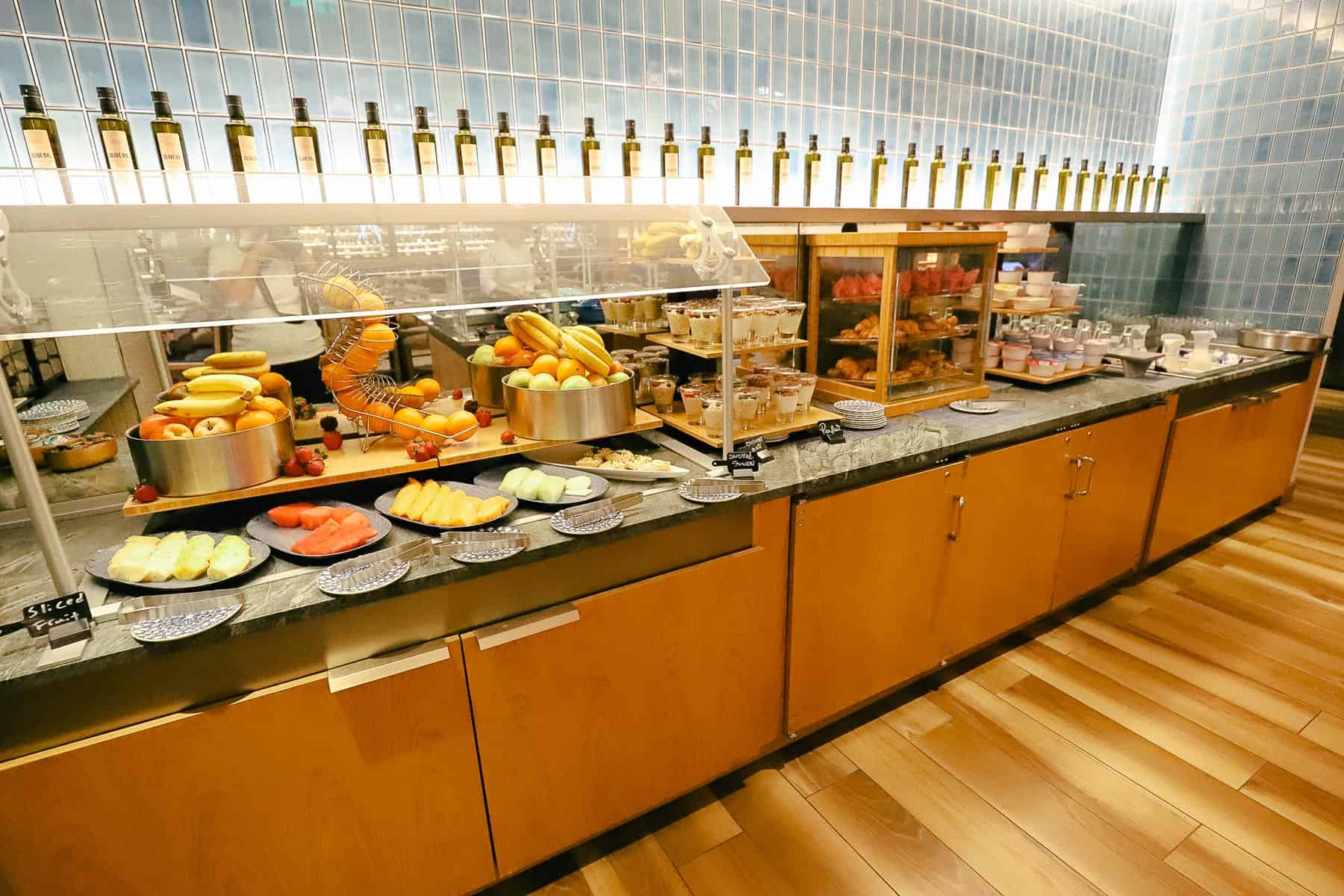 You could select from a variety of bagels, muffins, or breads.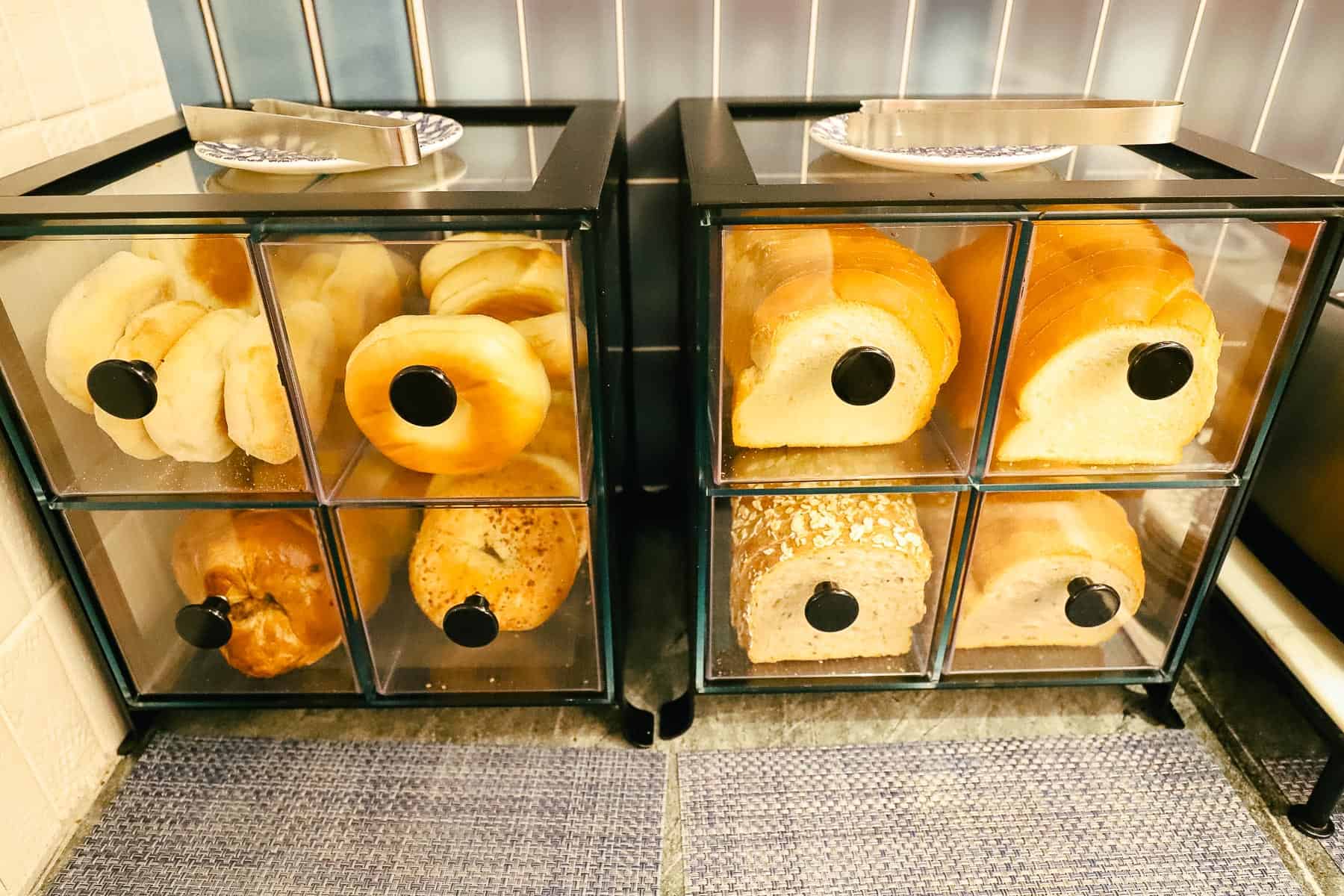 A toaster was available, and I found a nice variety of jellies, jams, butter, cream cheese, and peanut butter.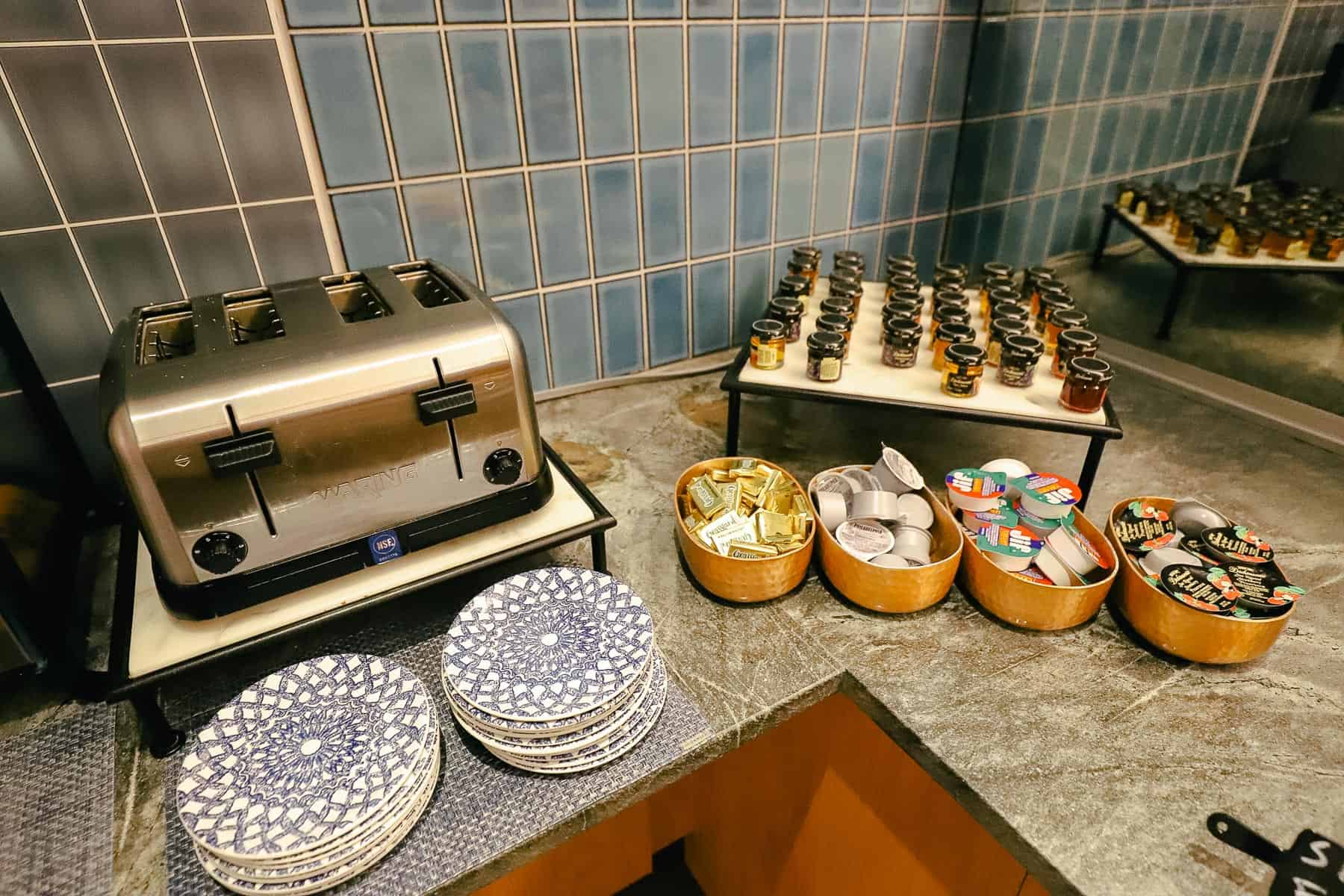 Fruit selections included pineapple, watermelon, cantaloupe, honeydew melon, bananas, oranges, and apples.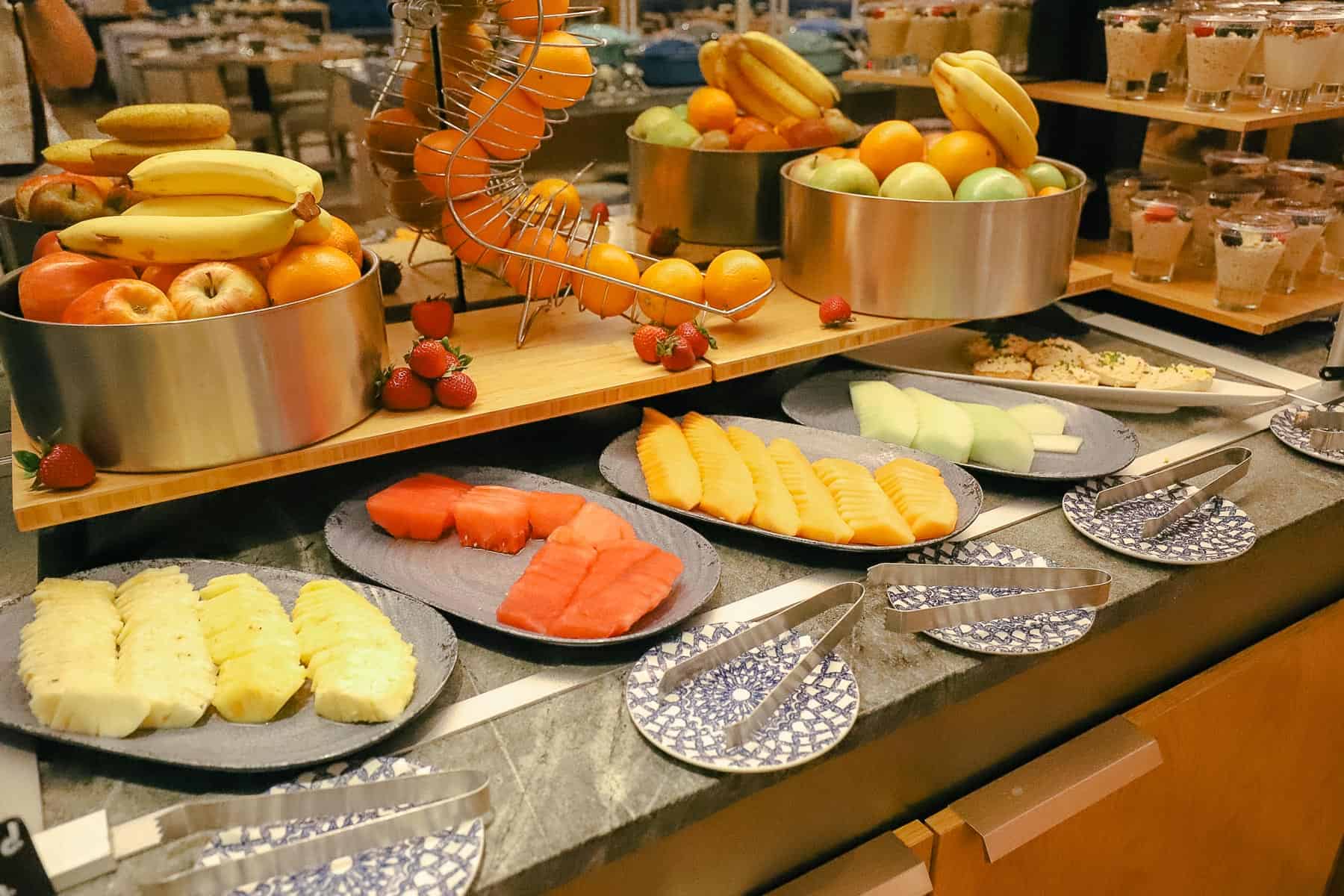 Fruit with yogurt parfaits and overnight oats were available.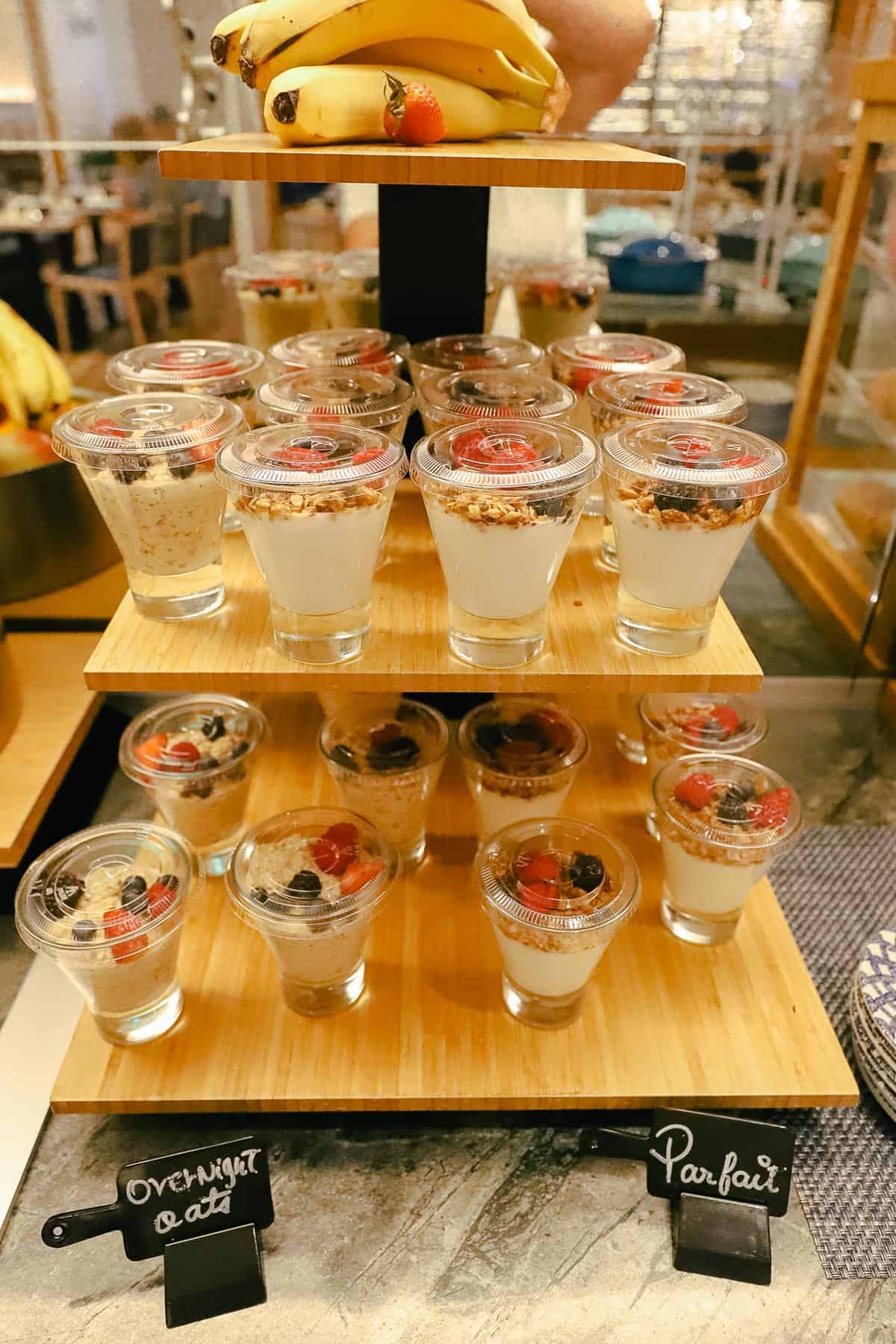 A small pastry case contained various items like muffins, croissants, and other treats.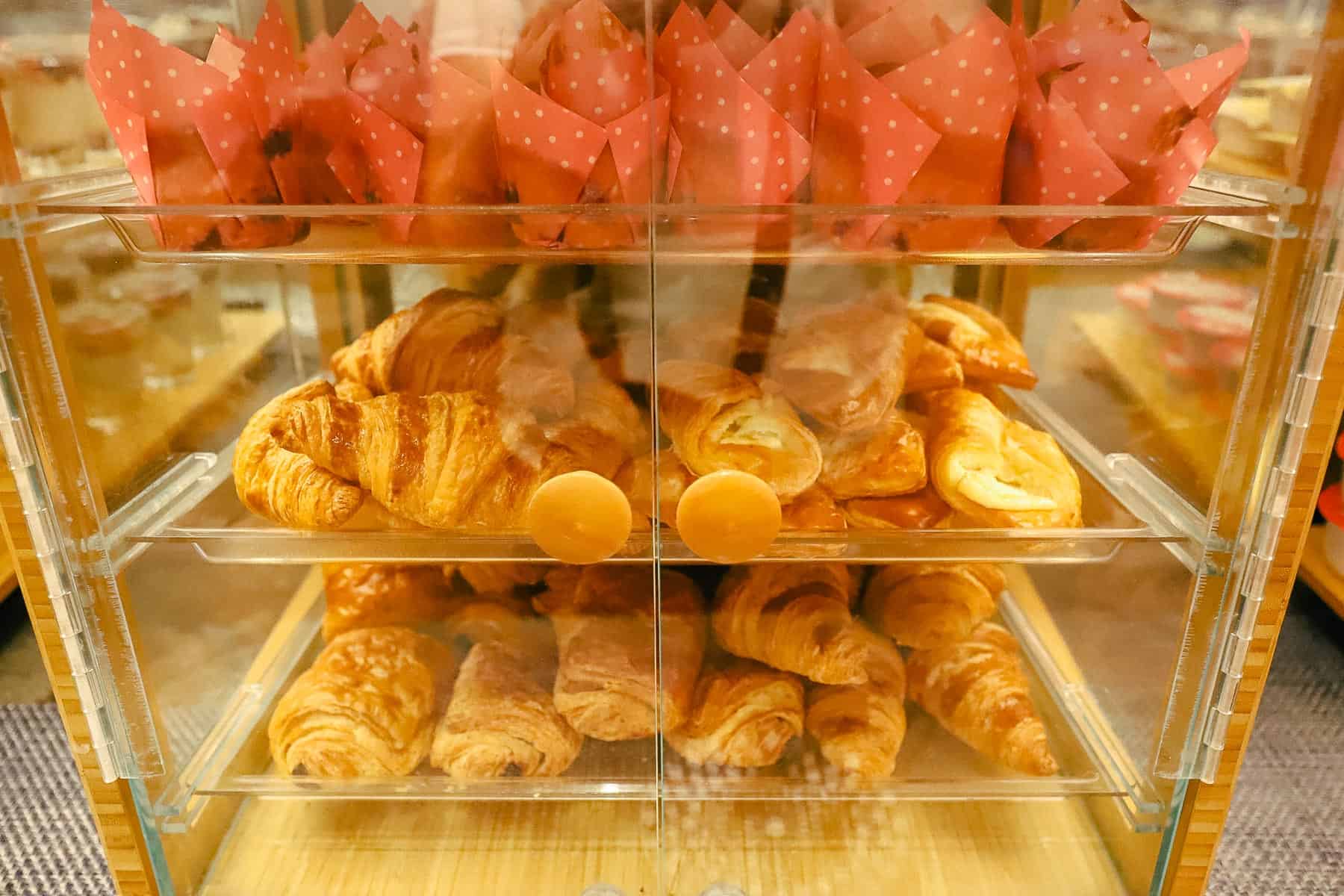 Here are several packages of individual cereals.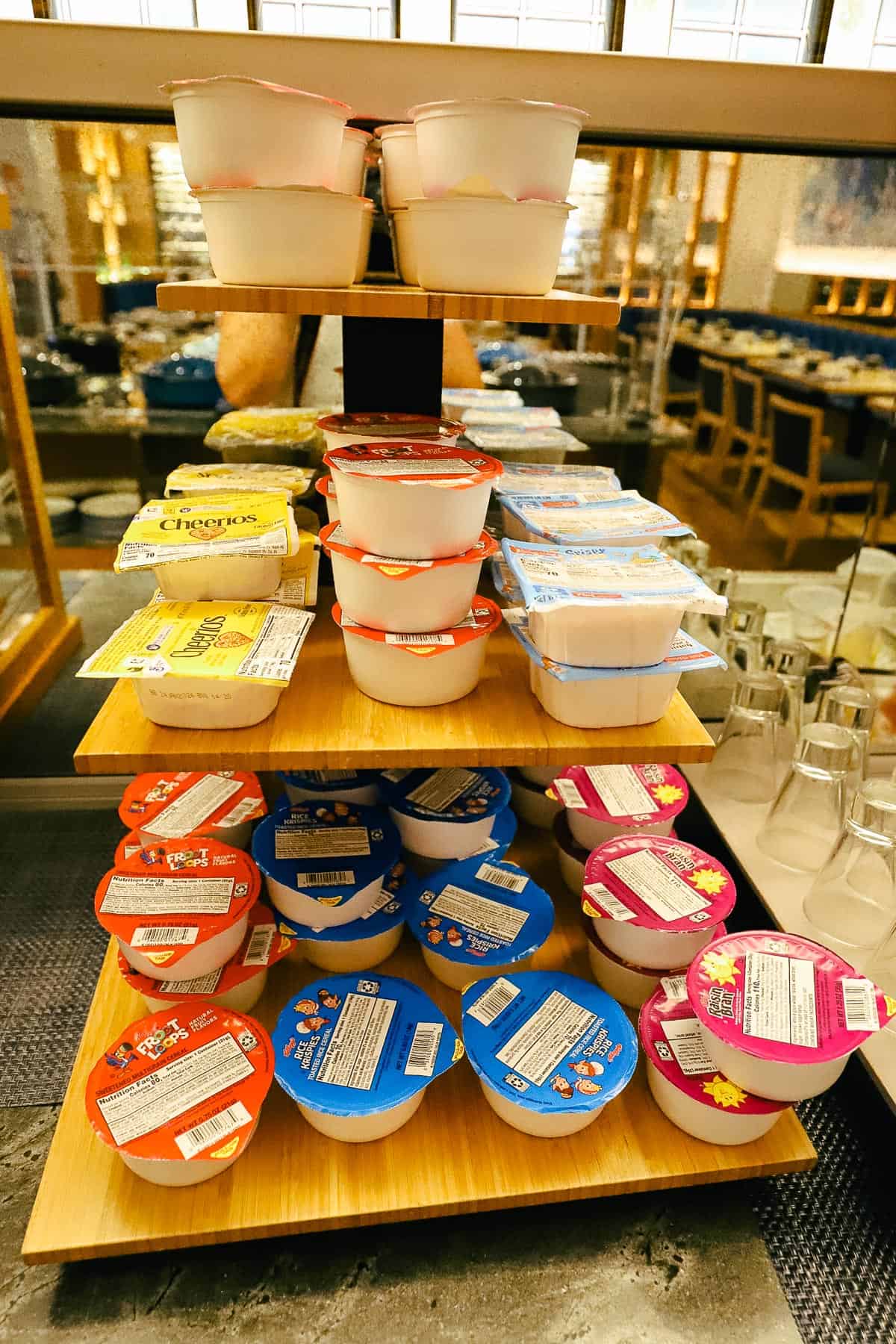 Toward the end of the buffet, I noticed several pressed juices, milk varieties, and flavored yogurt cups.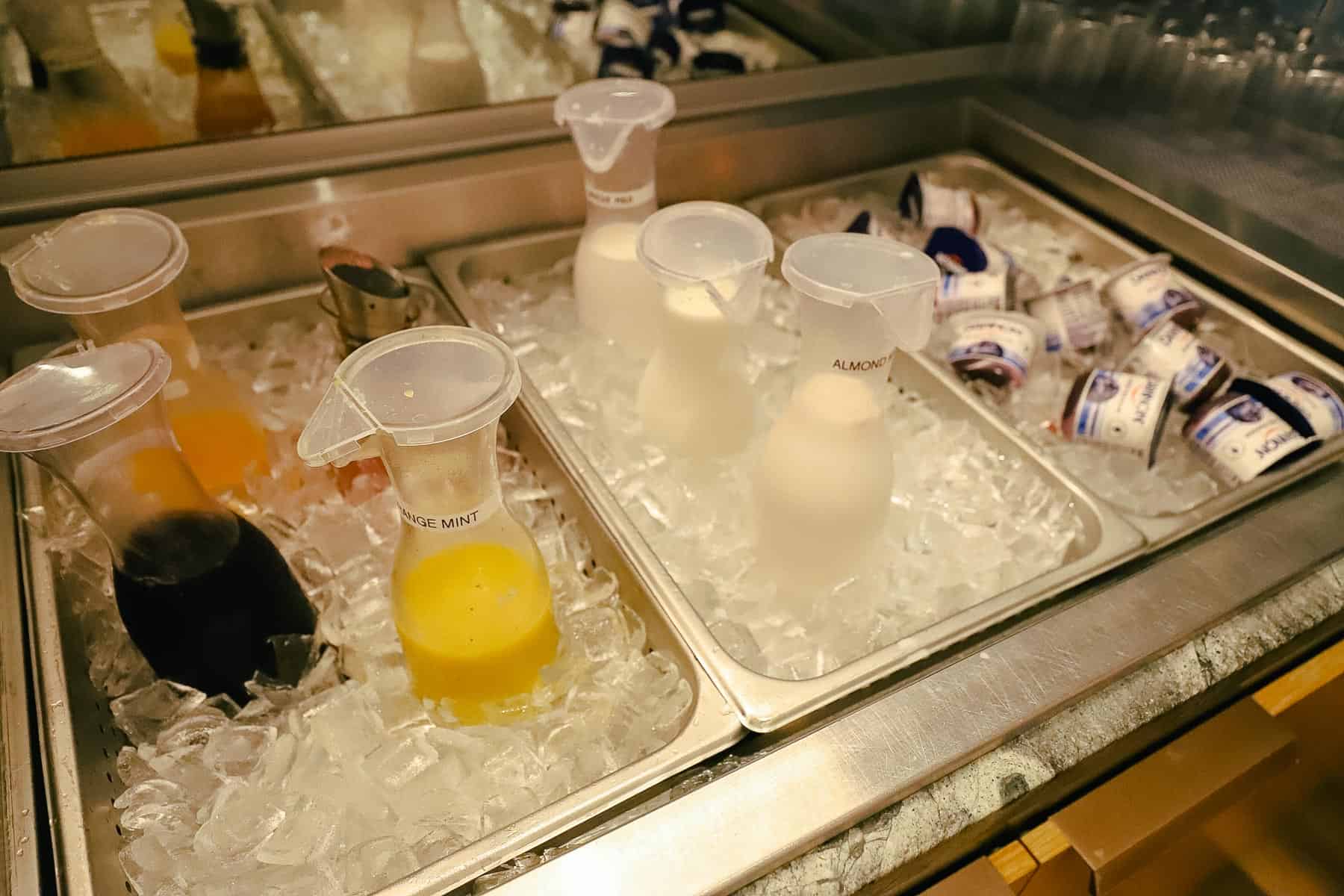 After photographing the buffet, I had pretty much decided that I would go that route. But I decided to look over the menu anyway.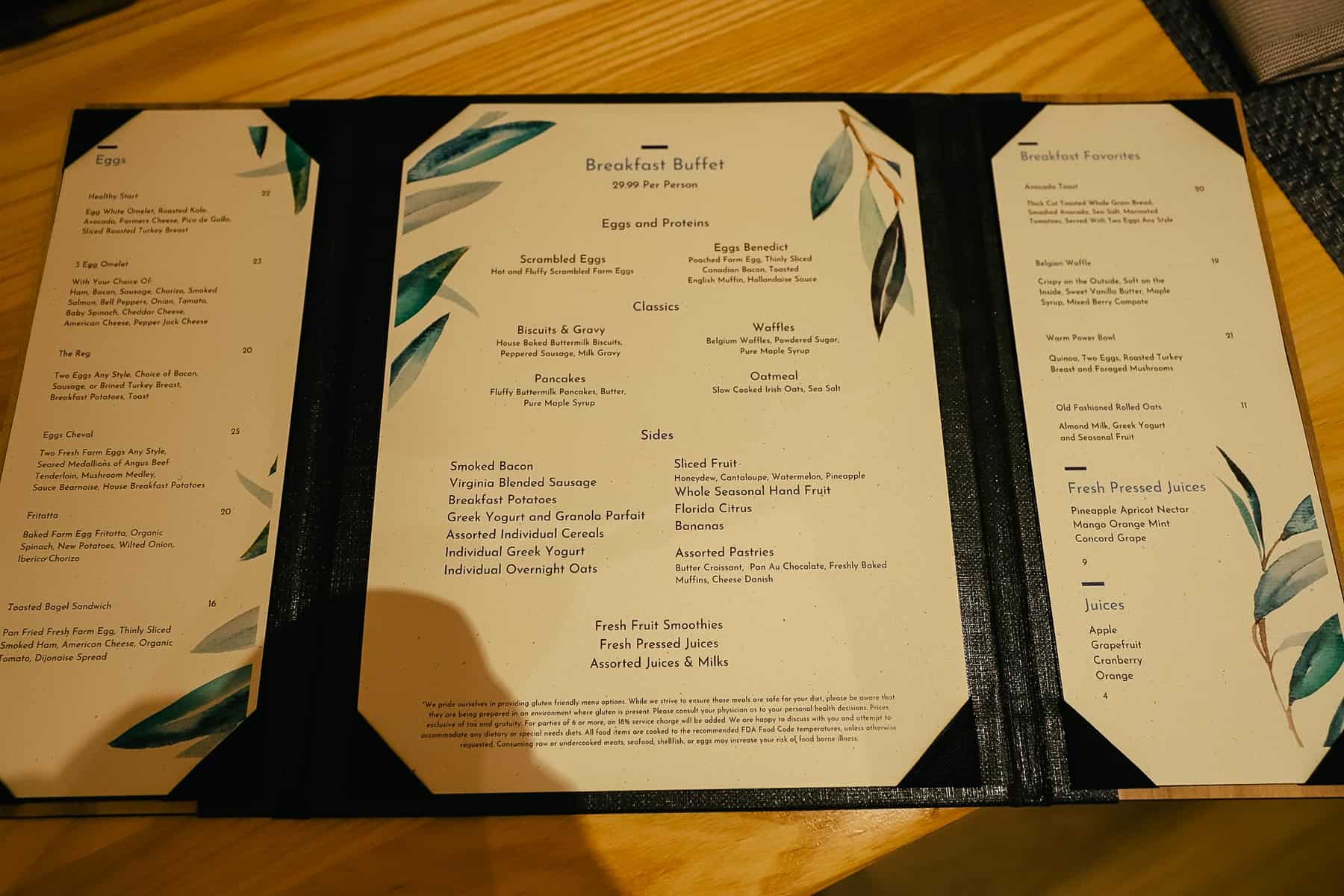 After perusing the menu, I had a change of heart. When the server came by, I asked if chicken sausage or something similar was available. He mentioned that turkey sausage was an option.
So I ended up ordering a Belgian Waffle with a side of turkey sausage. Additionally, I decided to treat myself to a cappuccino.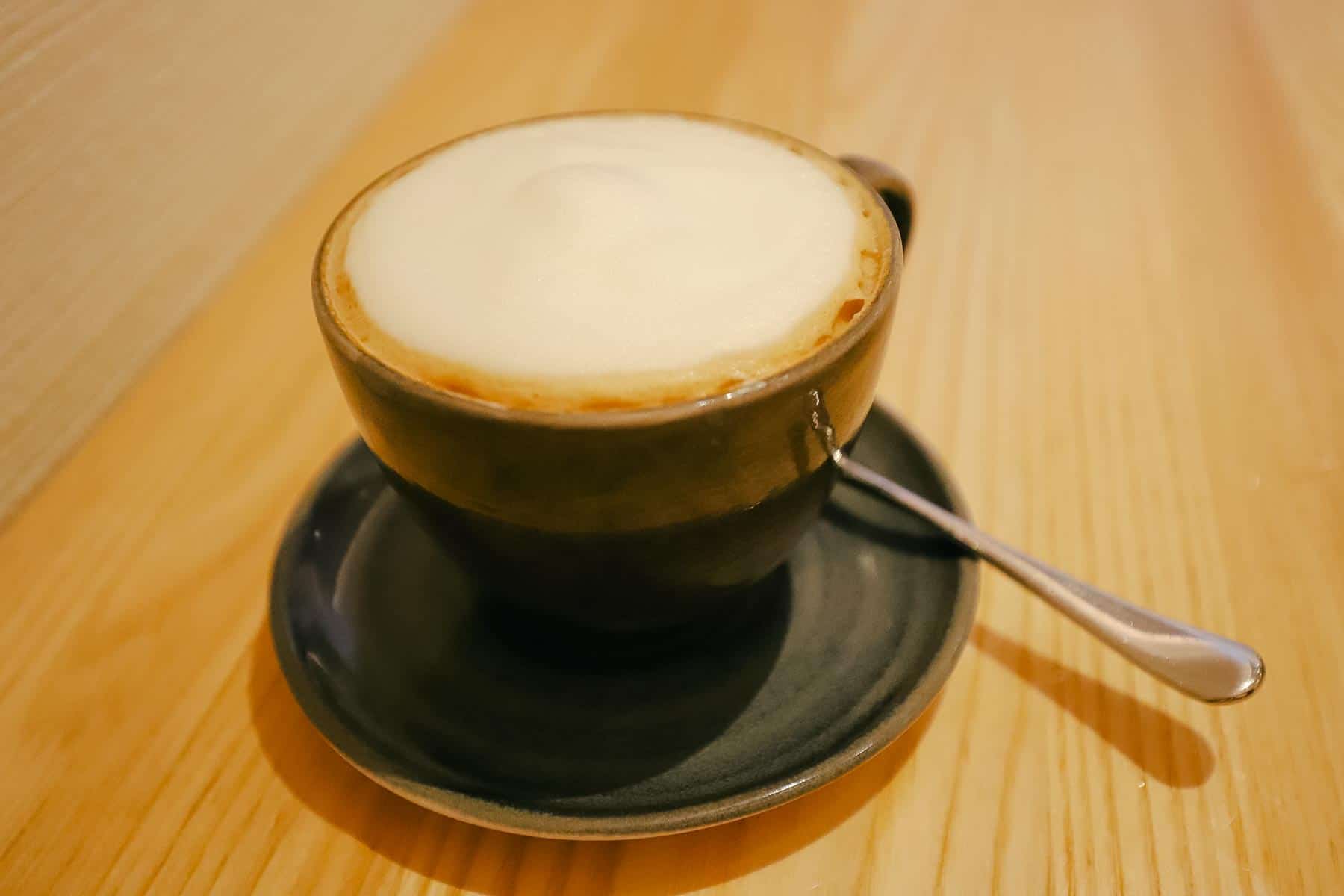 My Belgian Waffle came with sweet vanilla butter and maple syrup. It was topped with a berry compote.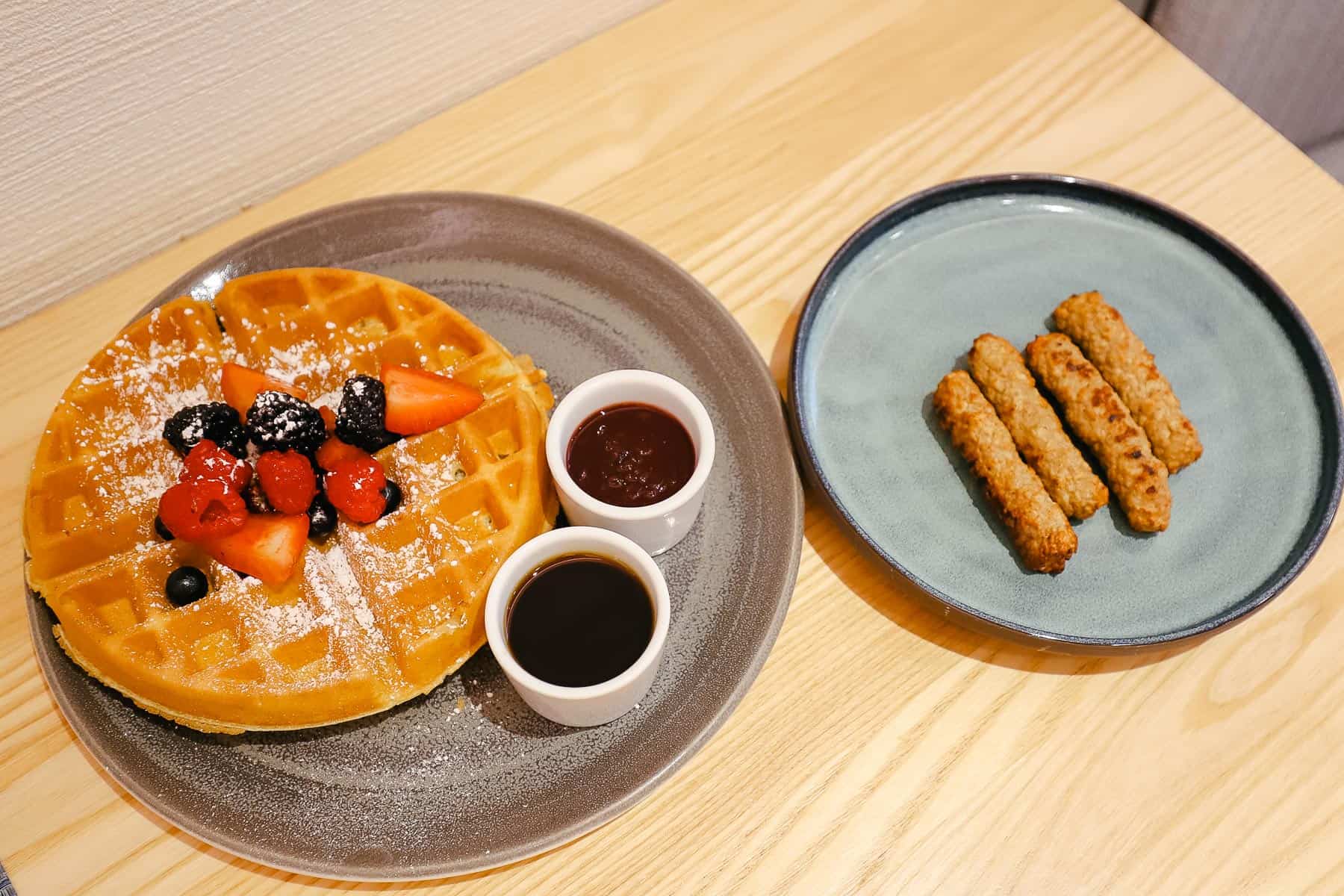 The turkey sausage was yummy, and I appreciated the option to order a less greasy side of meat.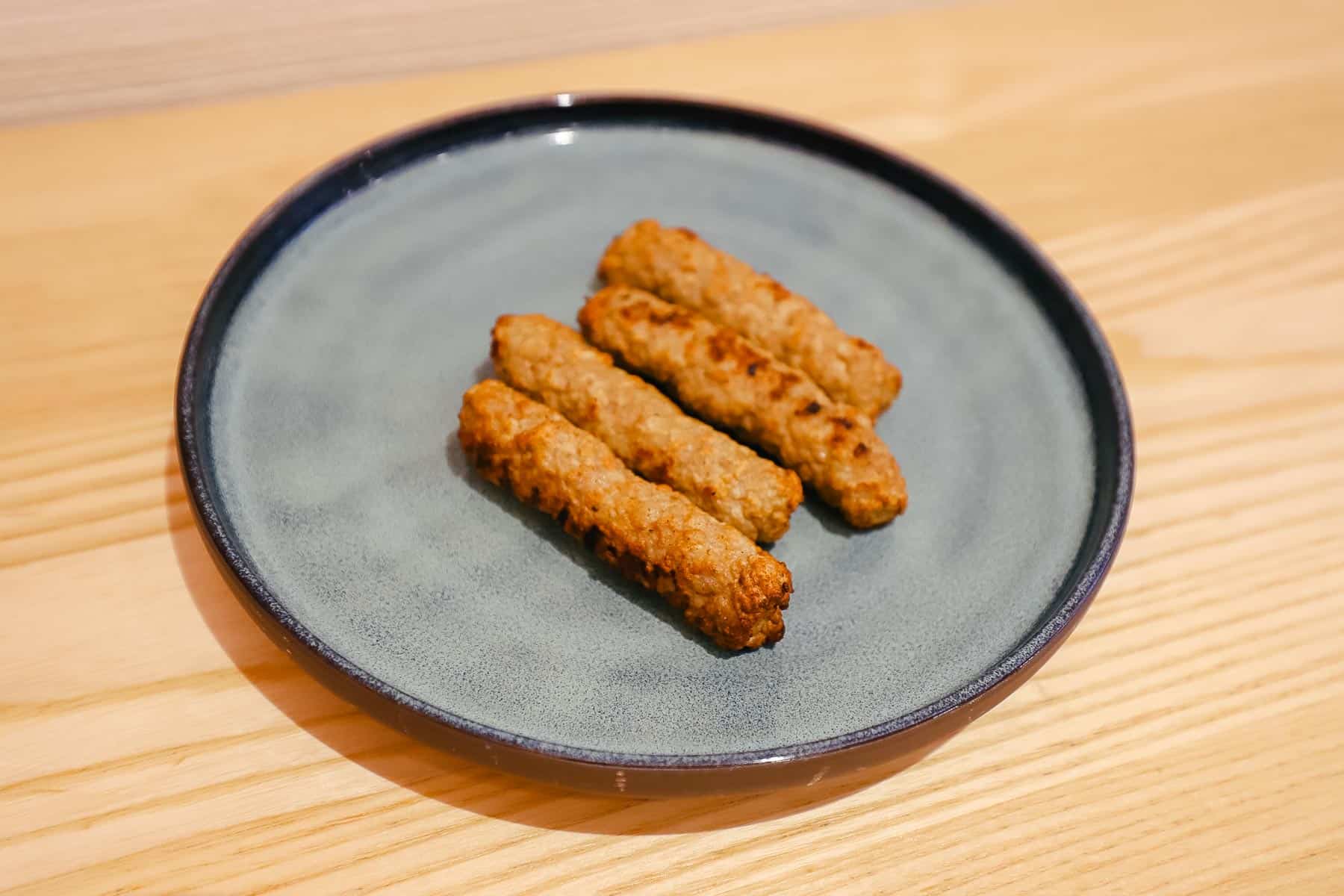 Lastly, the waffle was the perfect texture, crispy on the outside with a soft interior. And that vanilla butter was so flavorful!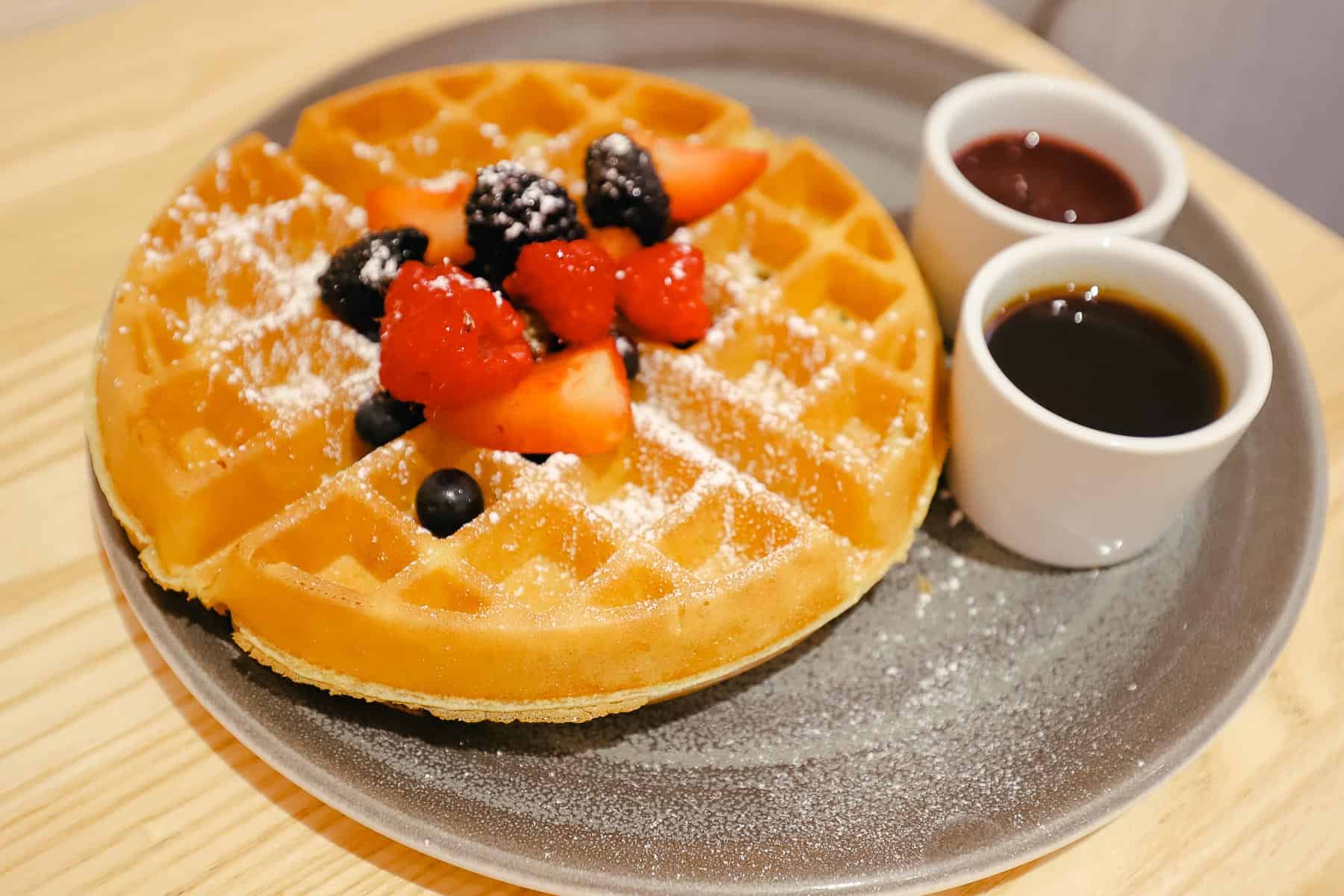 Ultimately, I was glad I woke up early and found breakfast at Amare an unexpected treat. I wouldn't hesitate to enjoy breakfast there again.
For more details about this trip, we have a tour of our room at the Swan Reserve. We also recently added an entire review of the Walt Disney World Swan Reserve.
As for After Hours at Epcot, it didn't go as smoothly as we hoped. You can read our entire walk-through of the evening if you want to learn more.
As for more on the Swan and Dolphin Hotels, we have a resort guide:
Additionally, you are welcome to browse our entire list of Disney World Restaurant Reviews, including our Swan and Dolphin Restaurants Guide.
In the Comments
What are your thoughts on this review of breakfast at Amare? Have you stayed at the Swan Reserve? Do you enjoy a leisurely hotel breakfast?