Big River Grille Review (A Quick Lunch Bite at Disney's Boardwalk)
Below we provide a review of Big River Grille at Disney's Boardwalk. We'll preview the menu, a few items we've tried, and why we love this location.
Big River Grille is a simple place to have lunch or dinner at Disney's Boardwalk. For most, simplicity in relation to dining at Disney World means a quick-service restaurant.
But those meals consisting of chicken nuggets and greasy pizza slices can get old quickly. Sometimes we just want a table service restaurant that won't break the budget but will allow the comfort of enjoying a leisurely meal with enough variety on the menu for everyone.
Insert–Big River Grille and Brewing Works at Disney's Boardwalk. This table service restaurant takes walk-ups based on availability, has indoor and outdoor seating, and offers plenty of reasonably priced menu items.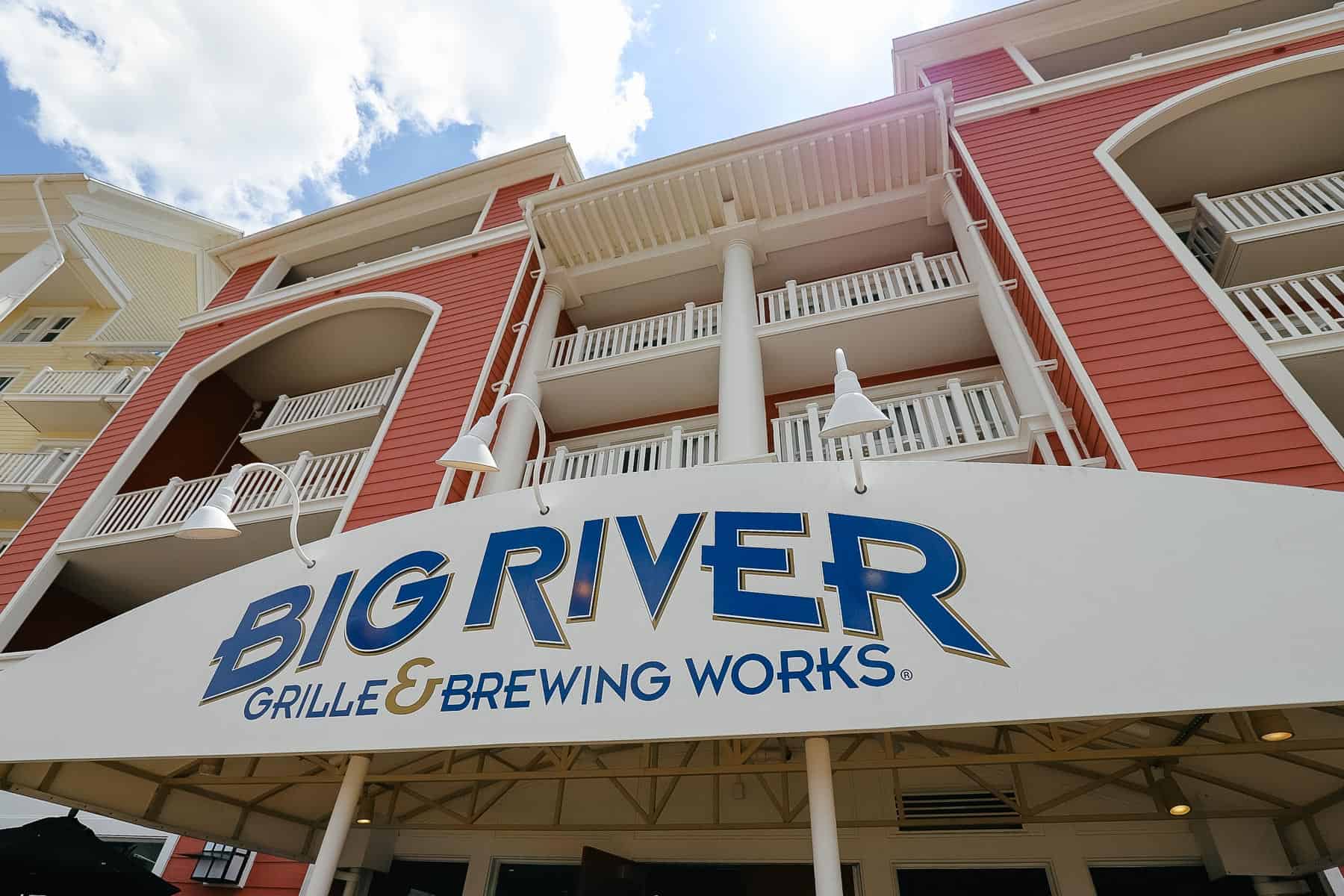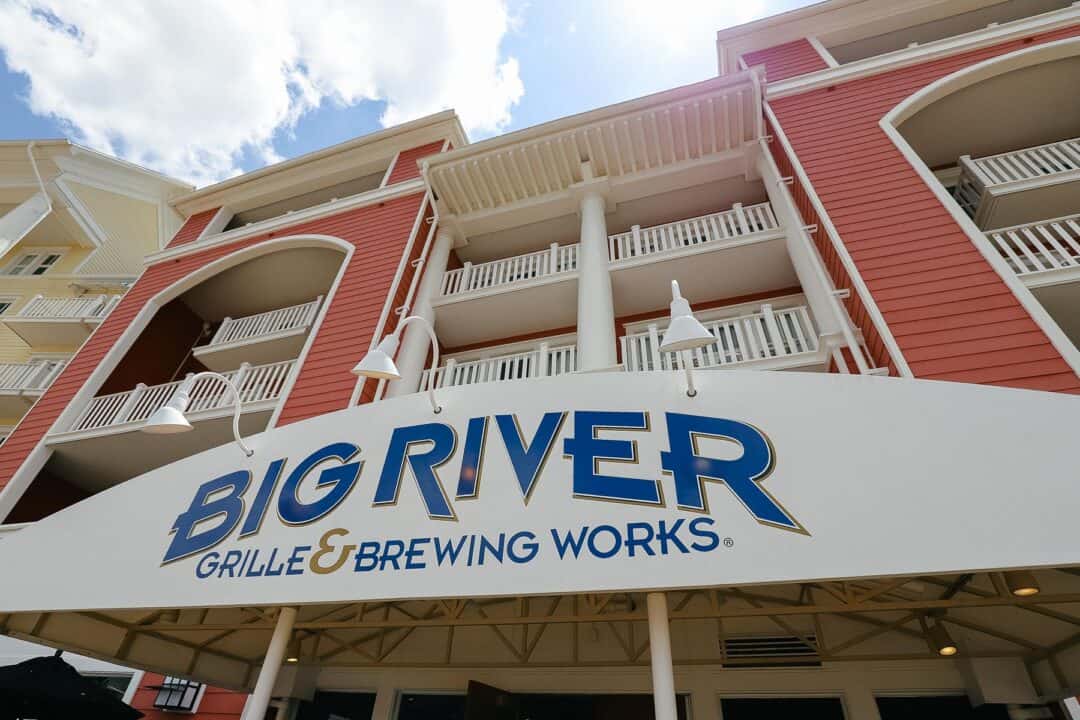 Big River Grille sits along Disney's Boardwalk between the gift shops and the building that says Crest O' The Wave. It's the one trimmed with waves at the top.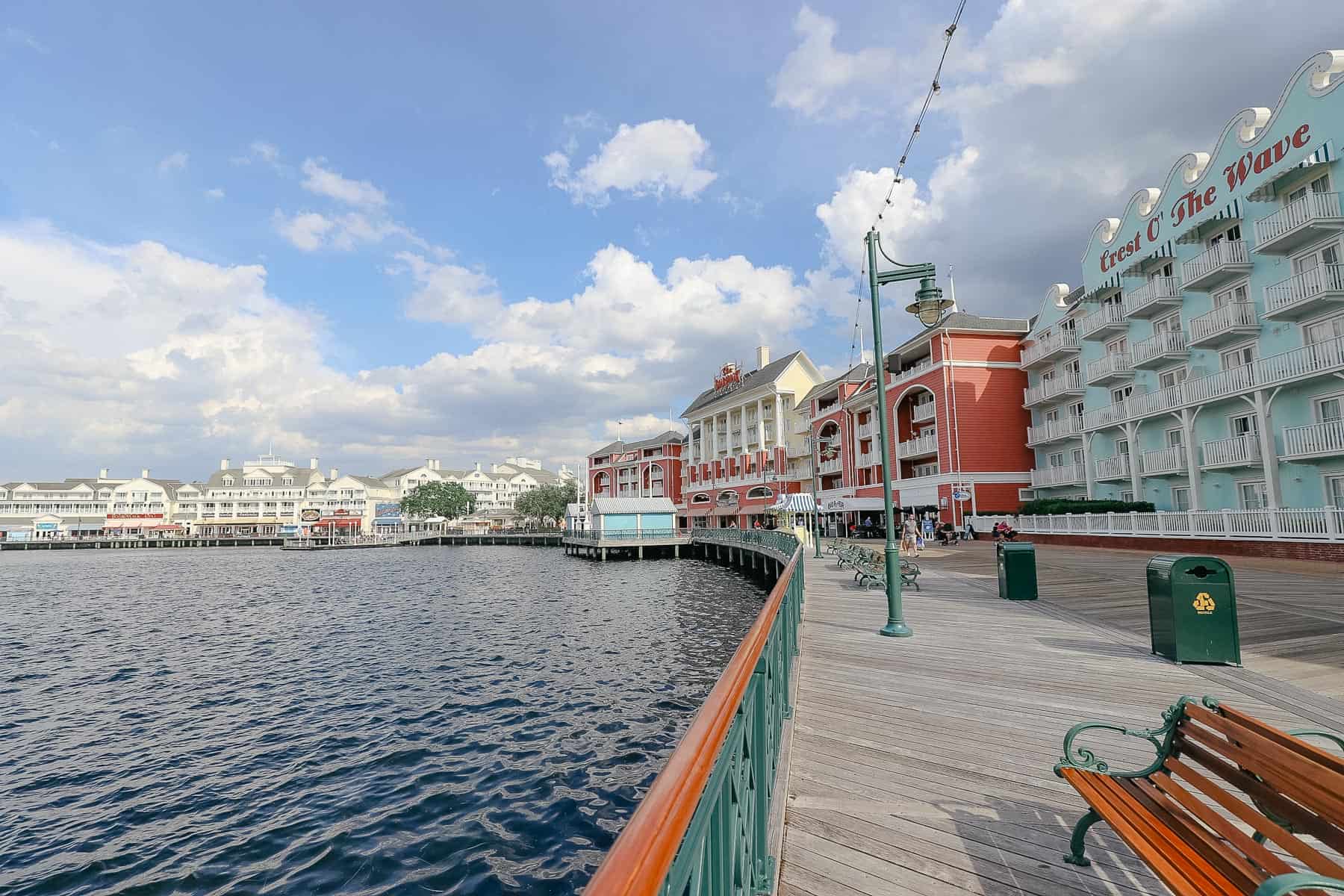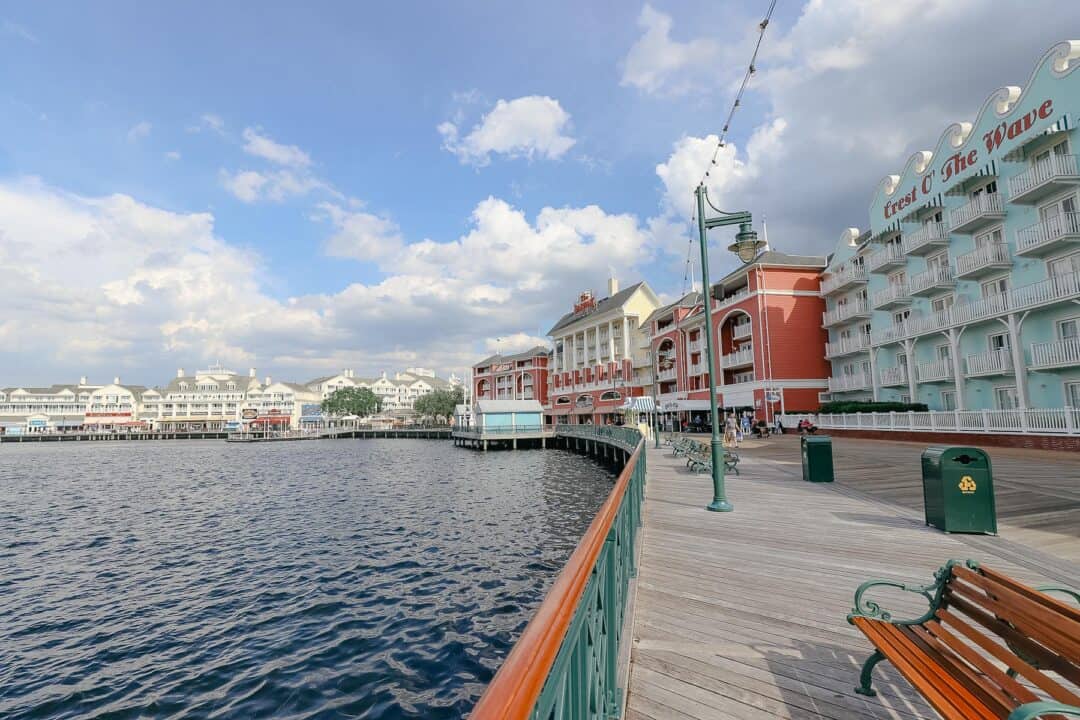 Big River Grille is usually open daily from 11:00 a.m. until 10:00 p.m. However, you might find they are open a little later on Friday and Saturday evenings. Of course, hours of operation can depend on the time of year you visit.
So we always recommend checking the hours for these specifics when you arrive. If you're staying at the Boardwalk, the My Disney Experience app has a convenient section that lists details for your resort hotel. This area in the app can come in handy during your stay.
Since I'm in the Epcot Resorts area fairly often, I have eaten at the Big River Grille many times. Those times date back to the early 2000s when we stayed at Disney's Boardwalk for the first time. A sweet memory of dining on the Boardwalk with my parents and my toddler at the time comes to mind.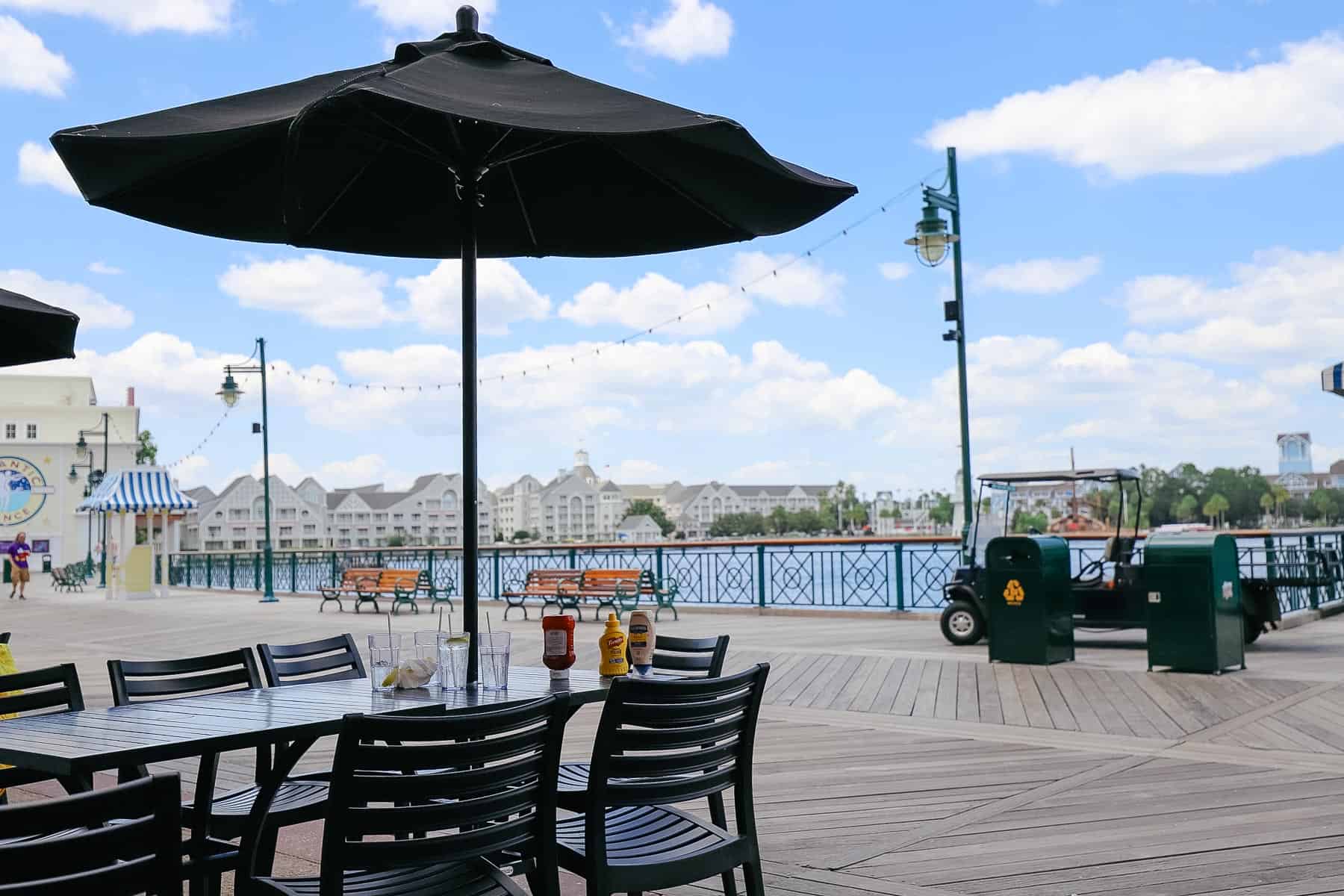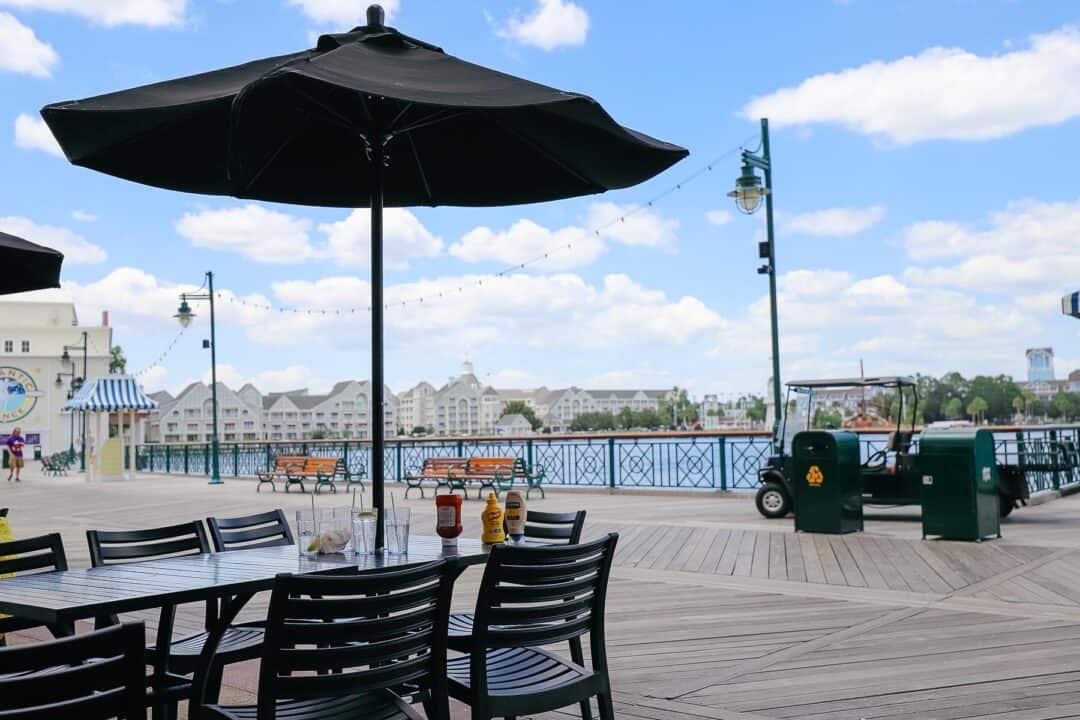 But I recently realized that I'm guilty of dining places by myself occasionally, taking photos of the food, and then letting those photos fall to the wayside. But that is of no help to you or me–and I think it's a disservice to places like Big River Grille.
We're not talking fine dining or anything similar at Big River. But the restaurant offers many delicious selections that always seem like a breath of fresh air. They also have an excellent selection of kids' meals.
Given the lack of counter-service restaurants in the area, you will come out ahead on food and price at this restaurant, trust me. Here is a preview of the menu. If you have children, note the variety and selections. Children (9 and under) get an appetizer, entree, side, dessert, and beverage for less than $10.00.
Also, the Classic Mac N' Chicken is one of their signature items. On a recent visit, everyone at the table next to me ordered this dish. It looked mouth-watering, and I plan on trying it on a return visit. But that will have to be when someone is with me to share it, or I can take any leftovers with me. Be warned. It's a huge portion!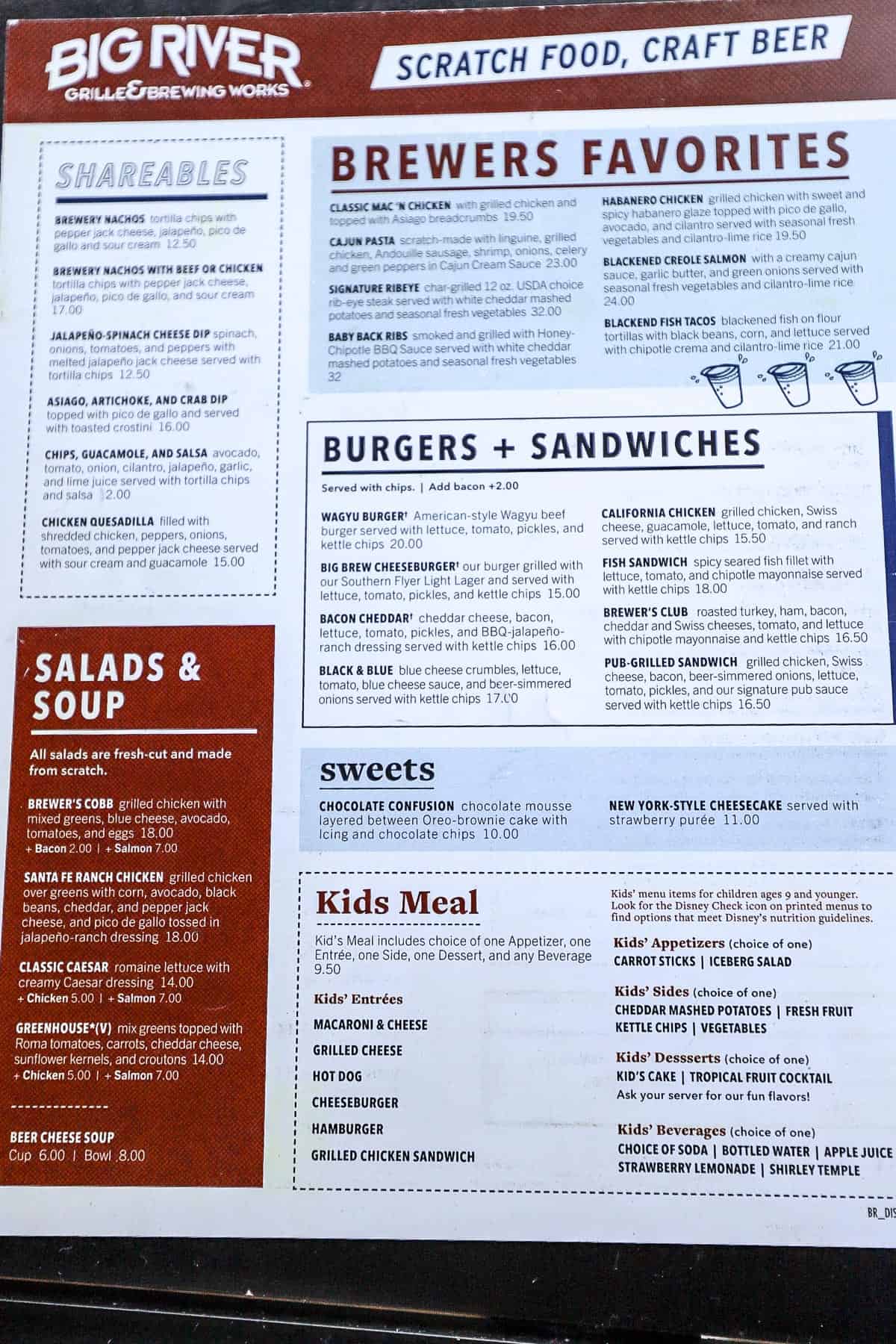 They have a cocktail menu, and since the restaurant is a brewery, a separate seasonal beer list is available.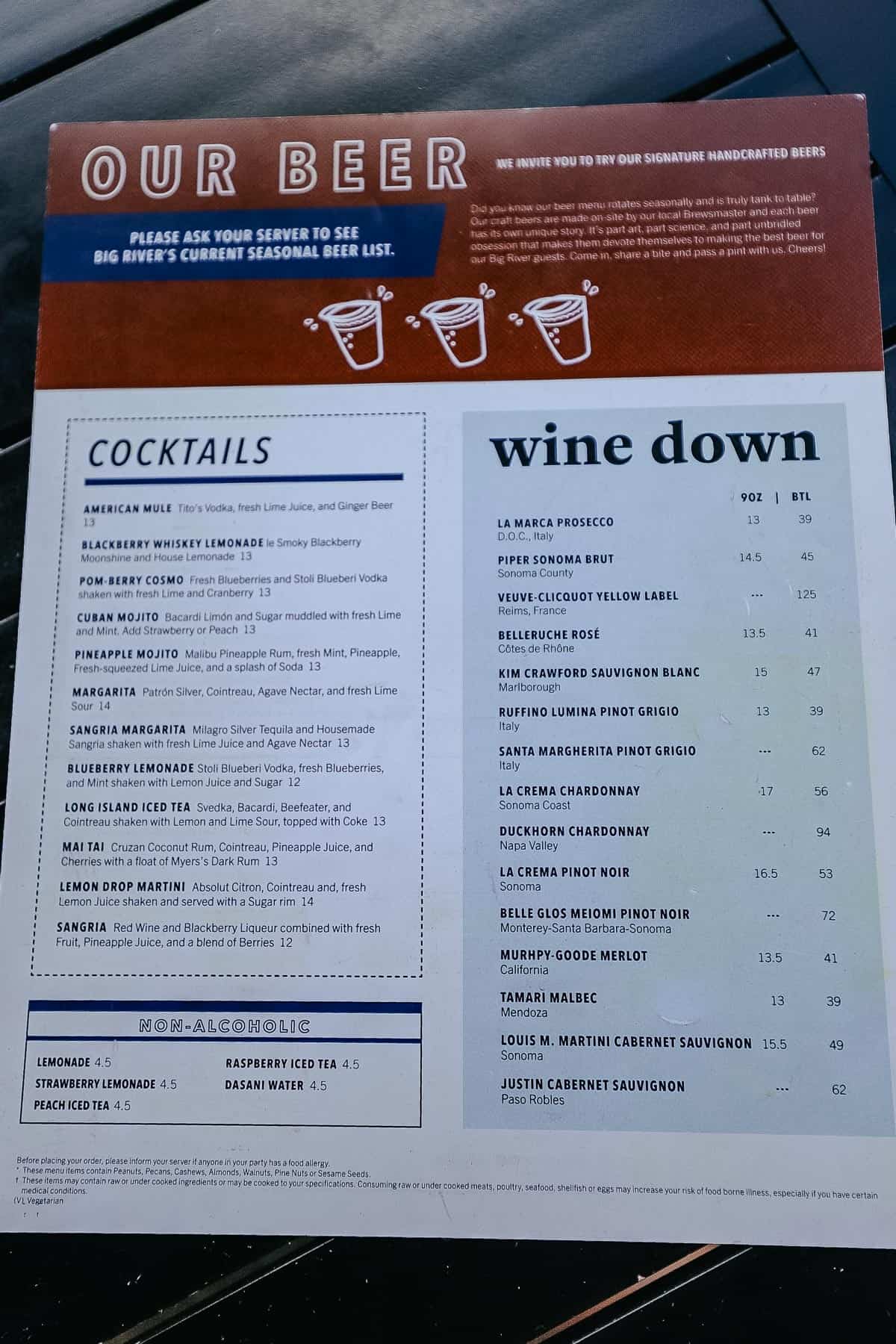 So my go-to at Big River Grille is the Brewer's Club Sandwich. I've had this sandwich more times than I care to admit over the years. All of the sandwiches come with a side of Kettle chips. They are pretty much the same as Disney's housemade chips, which are basically the best thing since sliced bread.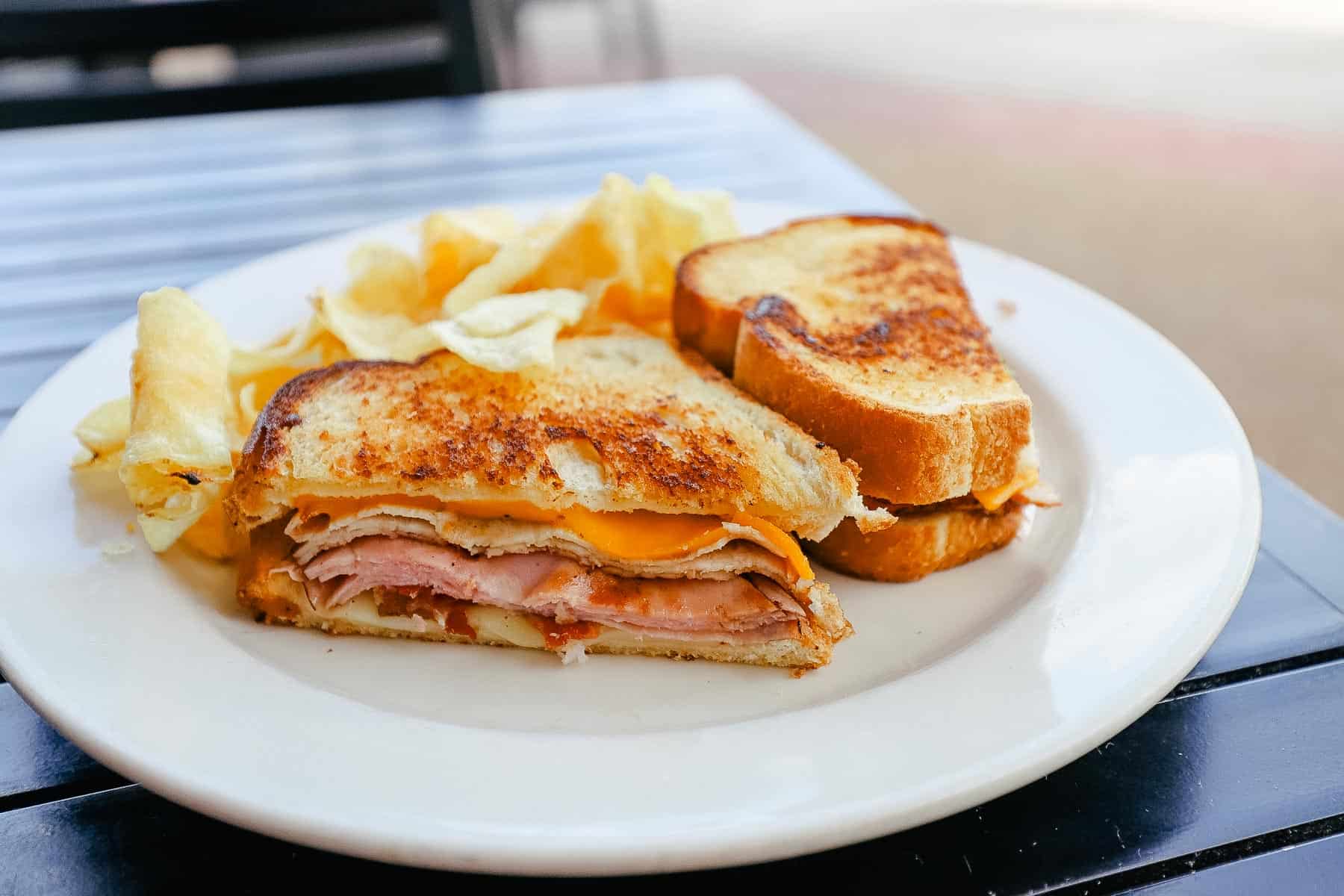 It's a delicious sandwich. However, I order mine sans the lettuce, tomato, and chipotle mayonnaise. They will prepare yours the way you prefer to enjoy it.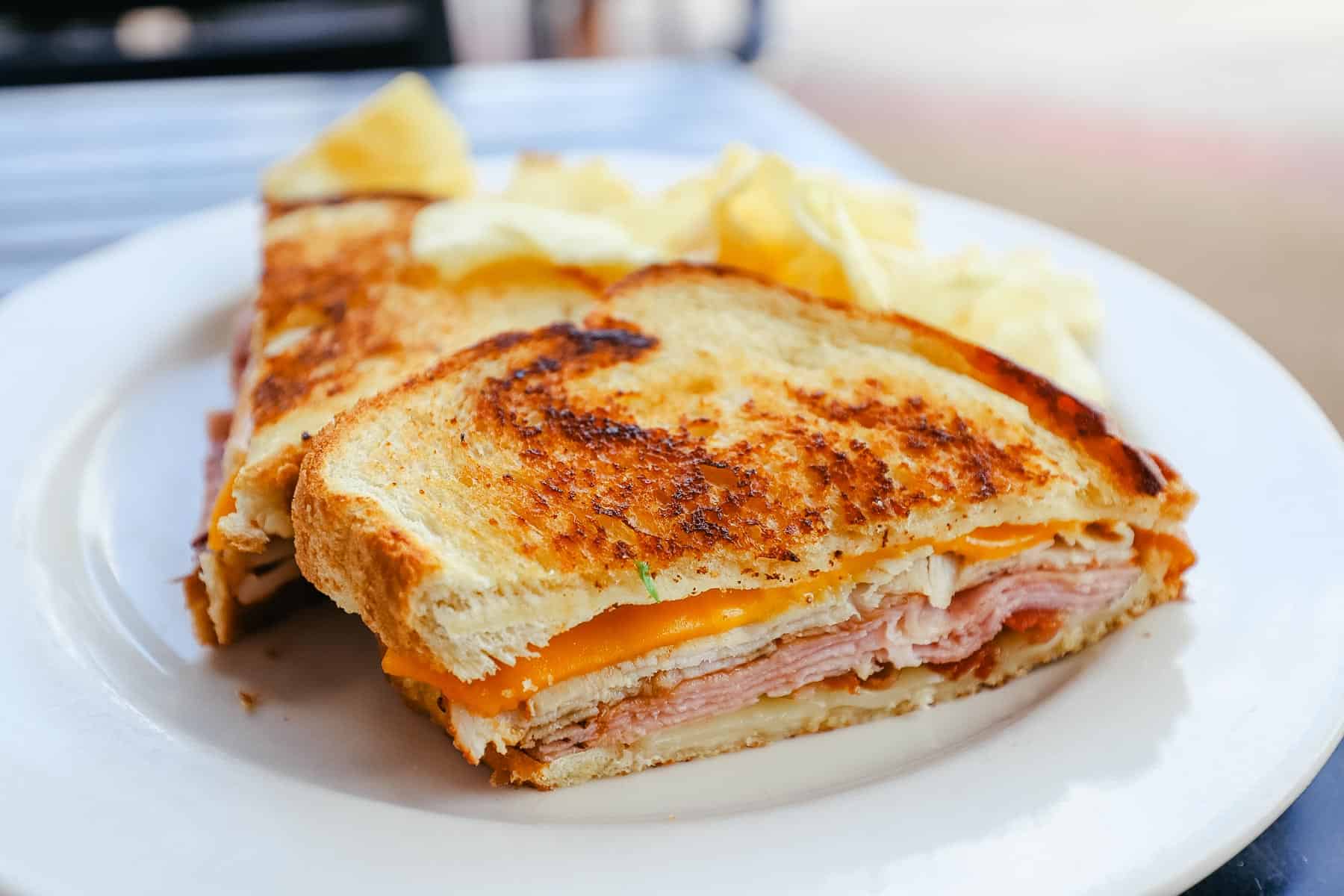 On my last visit, I vowed to try something different and was planning on ordering the fish tacos. But my server insisted the fish sandwich was the way to go. This sandwich came with a massive filet of spicy grilled fish.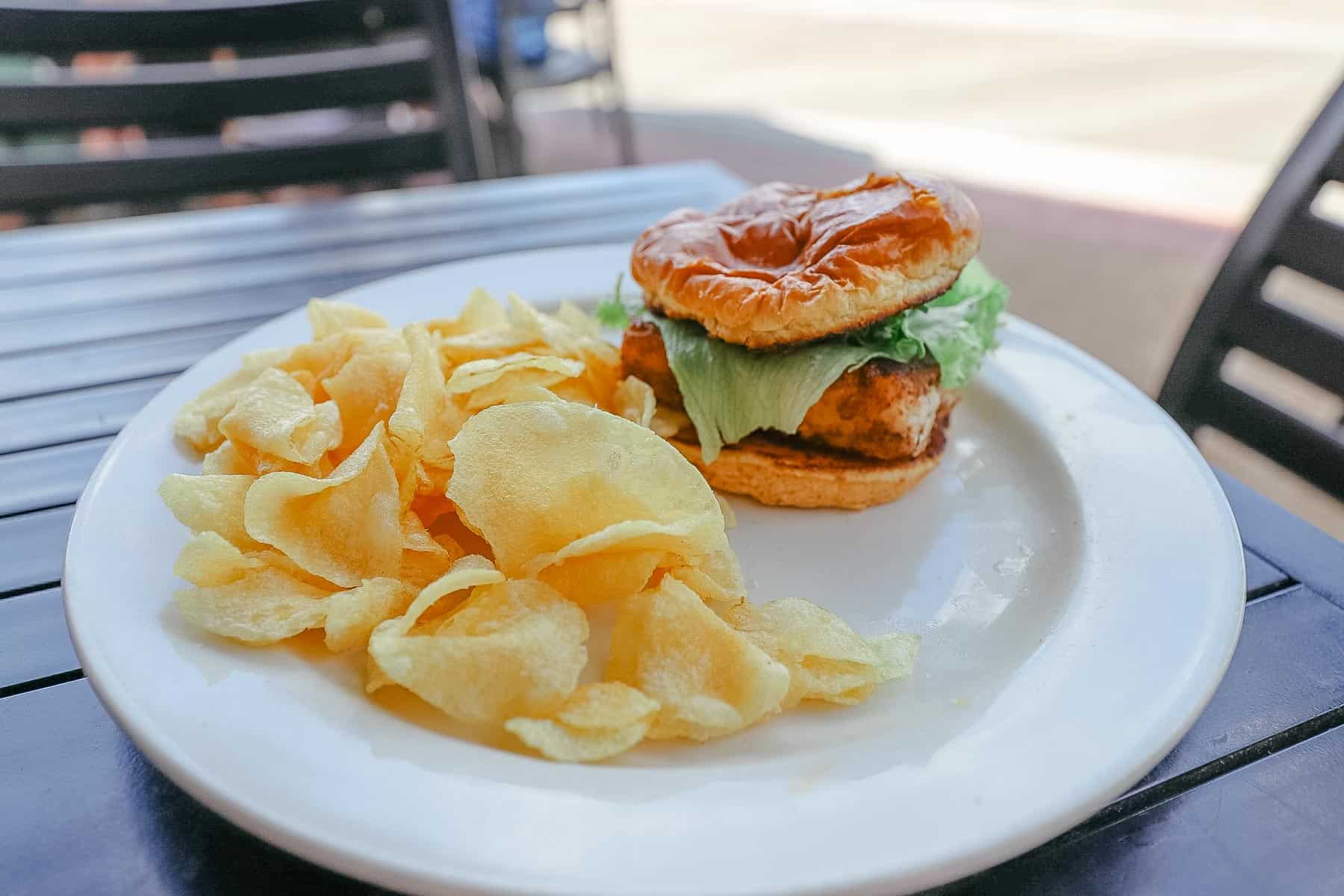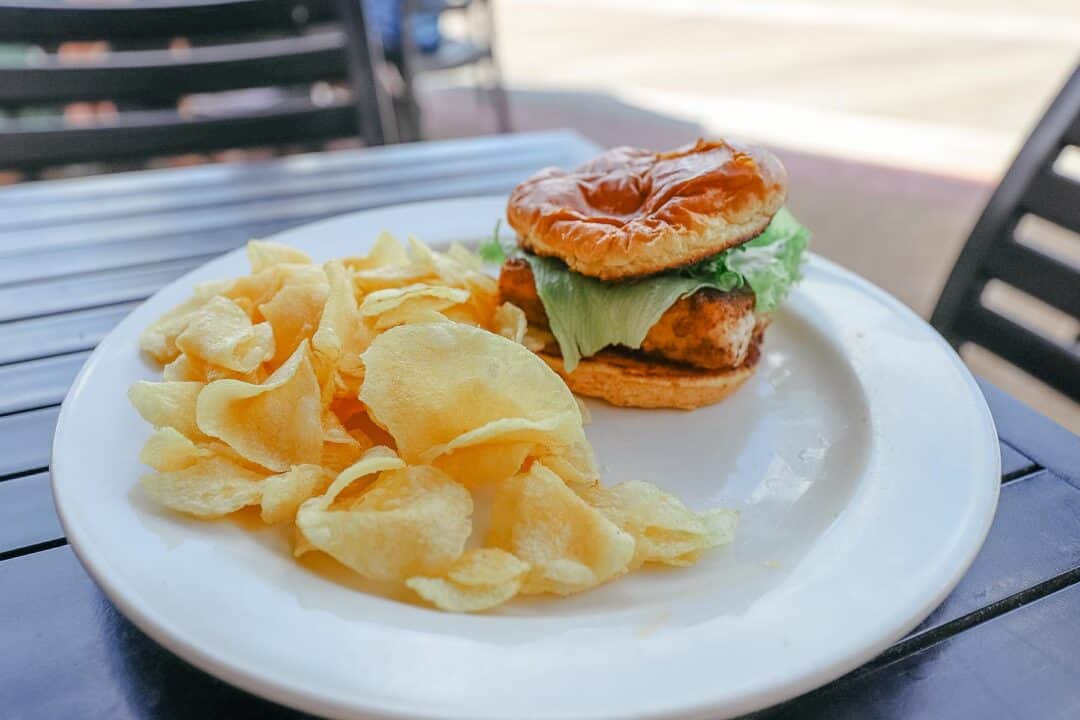 When it arrived, I couldn't get over the size of the sandwich. It was ginormous, and the buttery Brioche bun was fantastic. I cut it in half and never got to the second half.
So if you're with someone interested in trying the same thing, consider sharing it. You could always split a salad as an appetizer and then split an entree if you're worried it might not be enough food.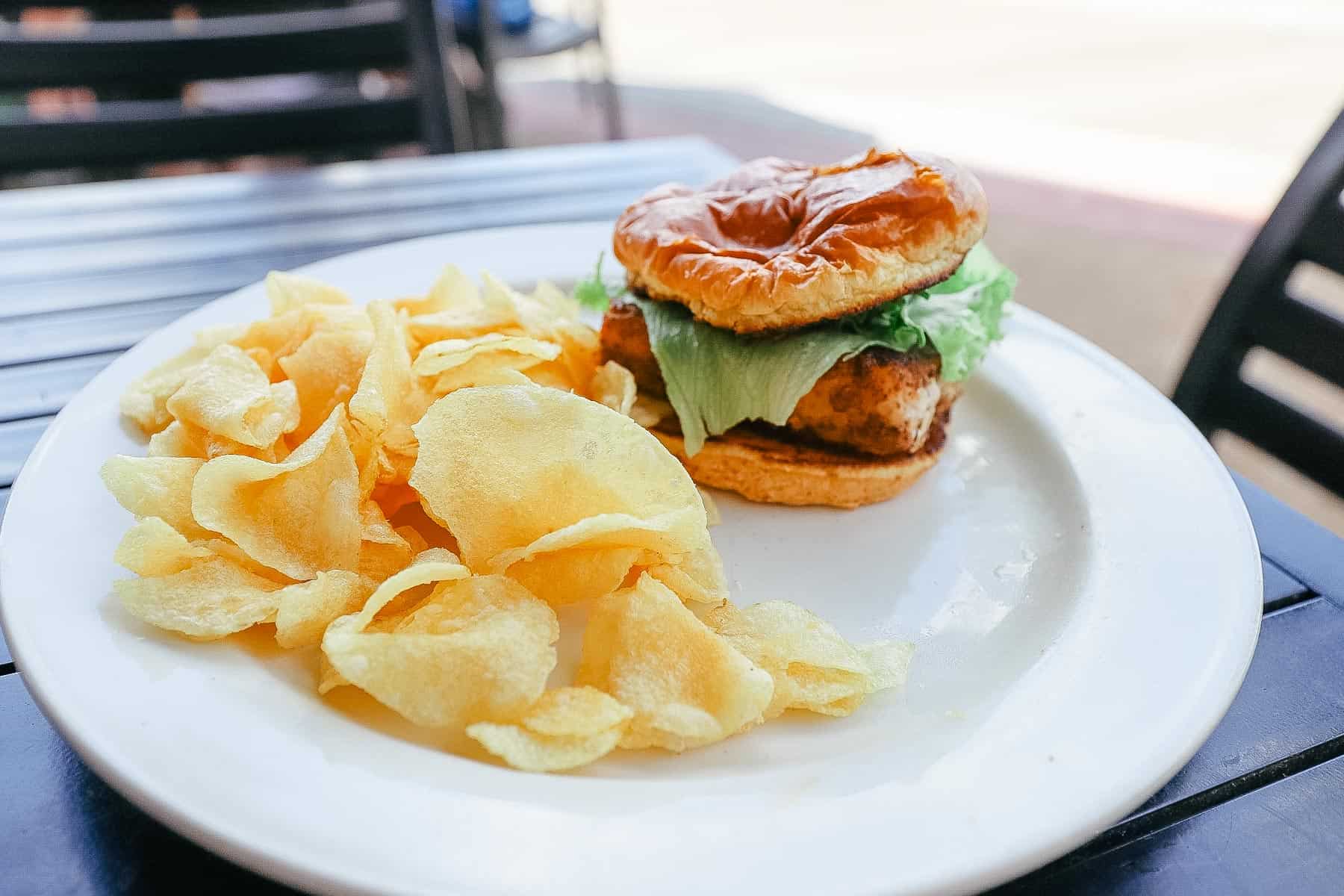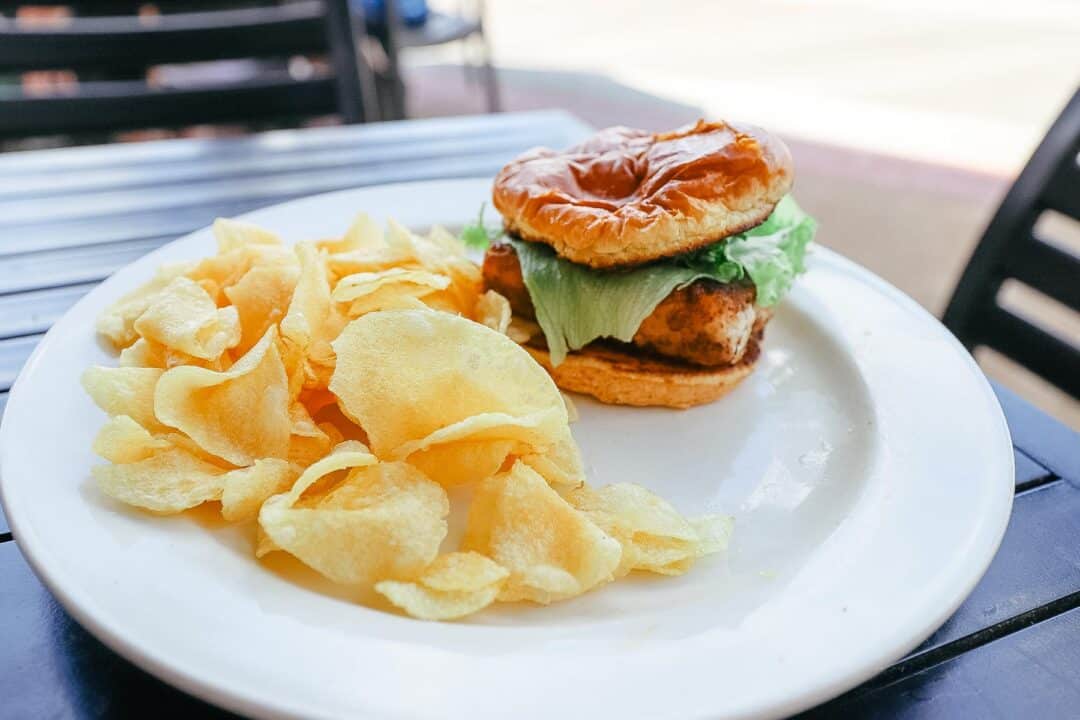 Overall, Big River Grille has plenty of options, and if the weather is pleasant enough, it's the perfect place to enjoy an al fresco meal. It's always fun to people-watch and take in the comings and goings of the bustling Boardwalk.
After your meal, you might pick up an ice cream cone at the Boardwalk's ice cream shop or a dessert from the Boardwalk Deli. If you time things right, you can take a sunset stroll around Crescent Lake. But really, anytime will work when it comes to walking around the lake as long as you're not melting!
For more information, all of our articles for Disney's Boardwalk are available in our resort guide:
Or you might enjoy some of these other articles:
On a side note, we have a stay planned at Disney's Boardwalk within the next month. So we'll look at the new rooms, a fresh review of the resort, and updates to our other resort-related articles at that time.
In the Comments
Have you ever dined at Big River Grille? Did you find this review helpful in planning your dining options?