Territory Lounge Review (The Lounge at Disney's Wilderness Lodge)
Territory Lounge is the formal lounge for Disney's Wilderness Lodge. The lounge is located off the resort's lobby and sits adjacent to Storybook Dining at Artist Point.
Inside Territory Lounge, you'll find a rustic yet chic atmosphere with natural wood accents and cozy furnishings. The menu features anything from small plates to elaborate cocktails.
As you probably already know, there are plenty of noteworthy lounges at Disney World. However, Territory Lounge has a way of standing out among the crowd.
So in this review of Territory Lounge, we'll look at why you should consider it the next time you visit the Wilderness Lodge. You likely won't regret it.
In the meantime, grab a blanket and cozy up to the gas logs in your living room. We're off to the coolest (literally) resort at Disney World to see what its lounge offers!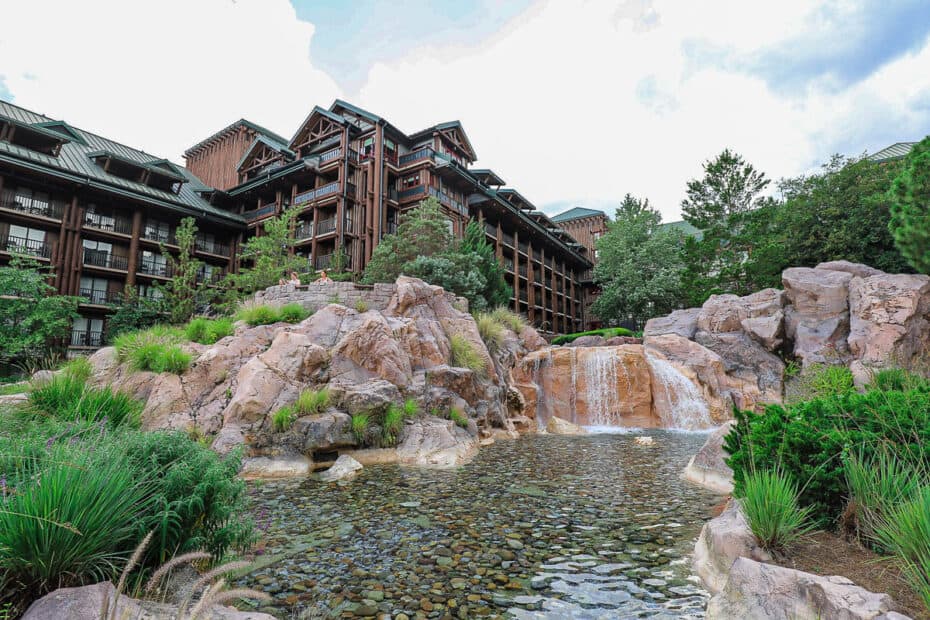 Disney's Wilderness Lodge has a number of excellent dining options. From quick service to character dining, it's hard to go wrong with any of the choices.
Related: Restaurants at Disney's Wilderness Lodge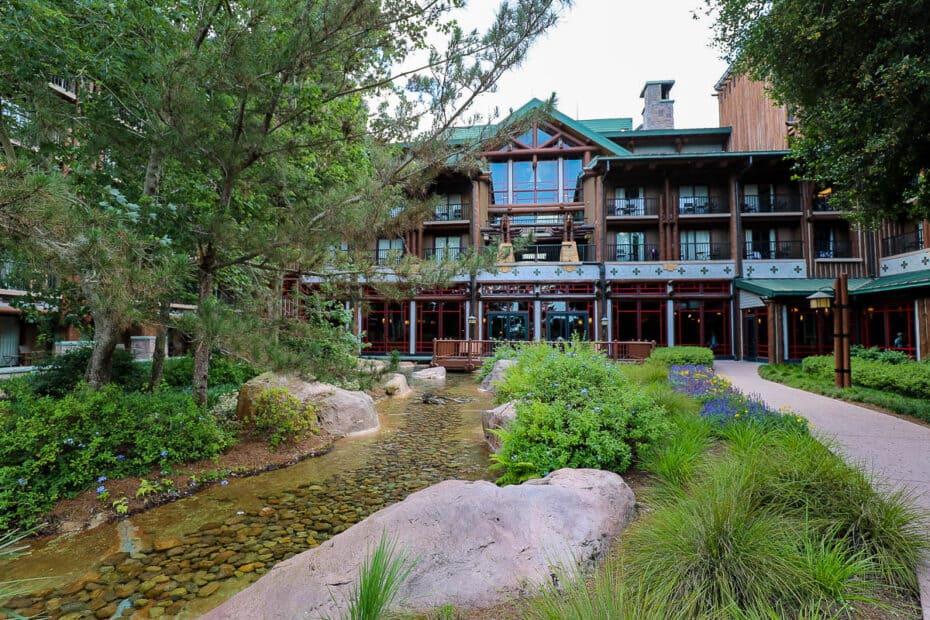 Since the resort attracts many guests for its dining options alone, you might think a place like Territory Lounge gets overlooked.
Rest assured, the locals and regular vacationers at the Wilderness Lodge are enough to keep the lounge pretty packed most evenings.
Territory Lounge is open daily from 4:00 p.m. until 10:00 p.m.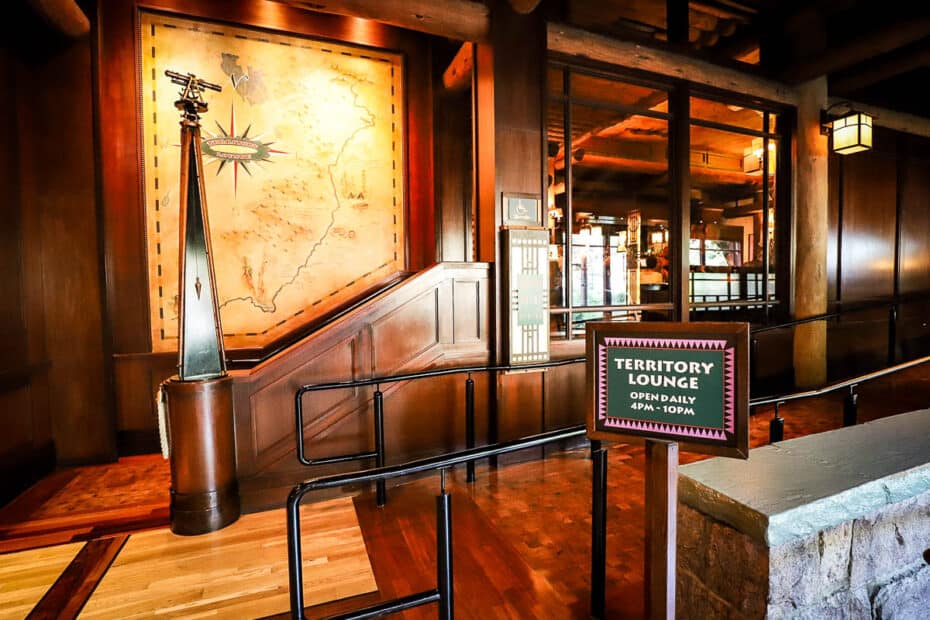 Inside the lounge, you'll find a variety of tables with chairs, informal sitting areas, and a long bar with seating.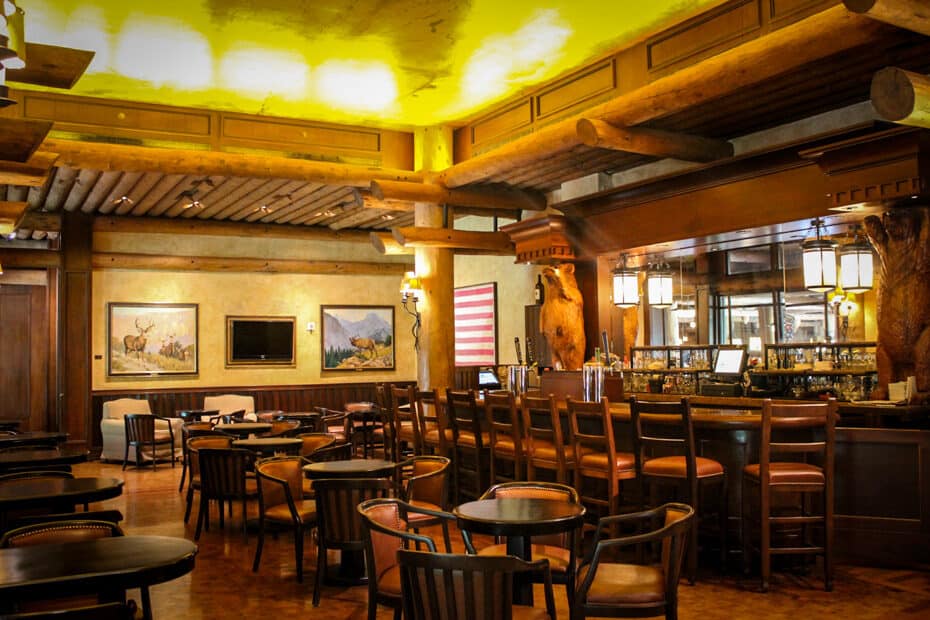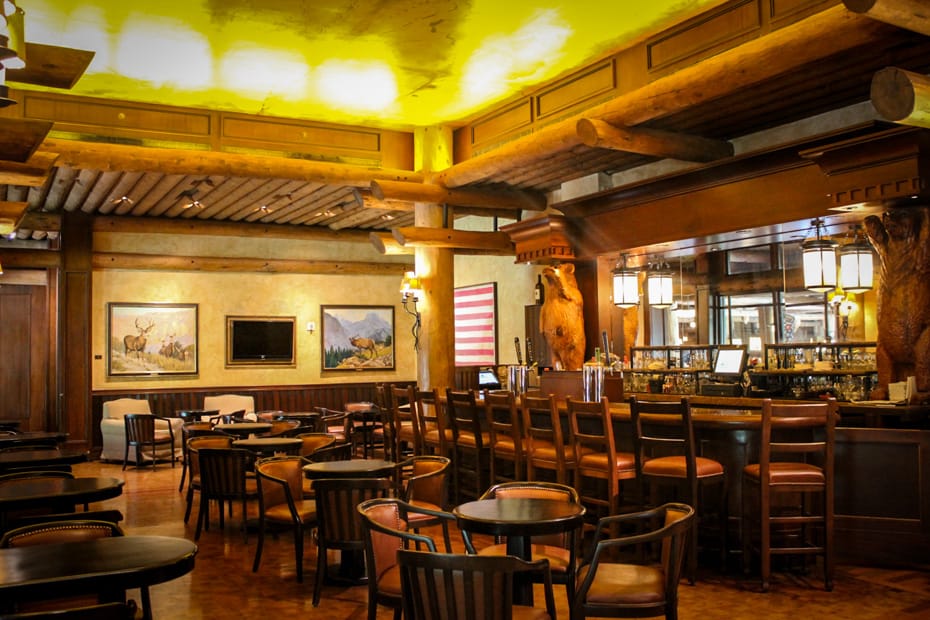 Carved wooden bears flank the bar.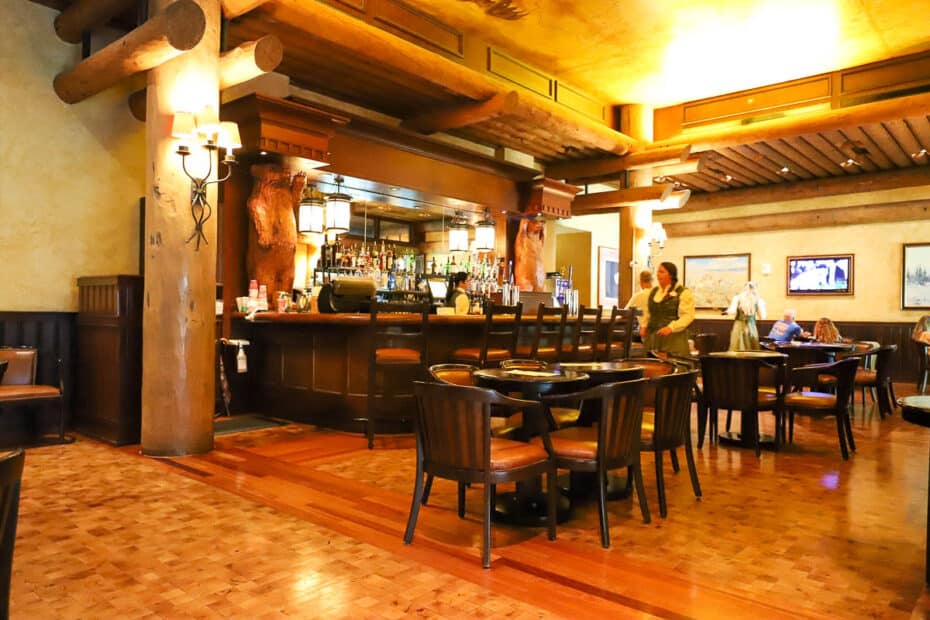 And the Americana vibe mixed with touches of the greater Pacific Northwest brings the whole place together.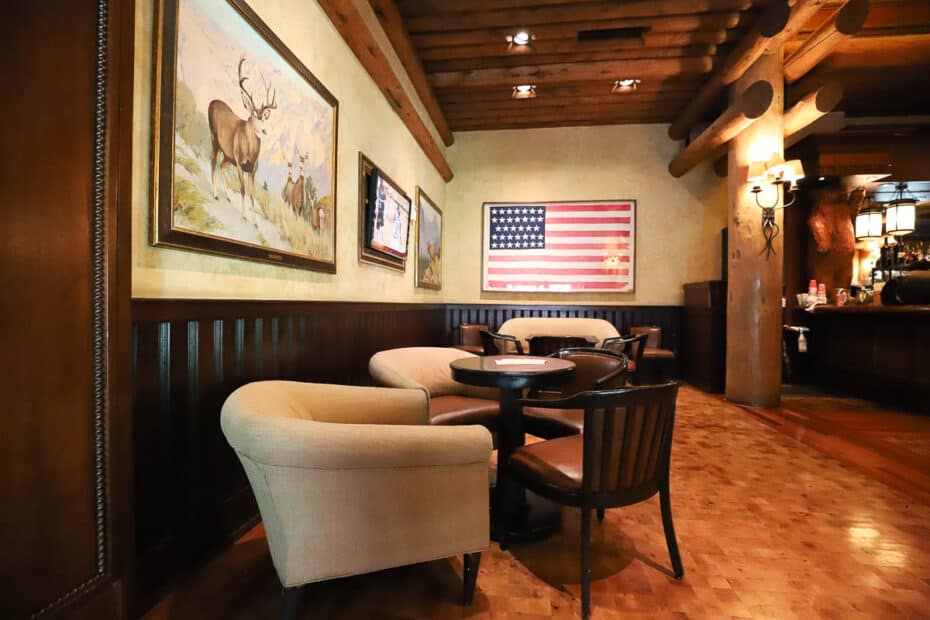 Don't forget to look up. The ceiling boasts a map of the original Northwest territories.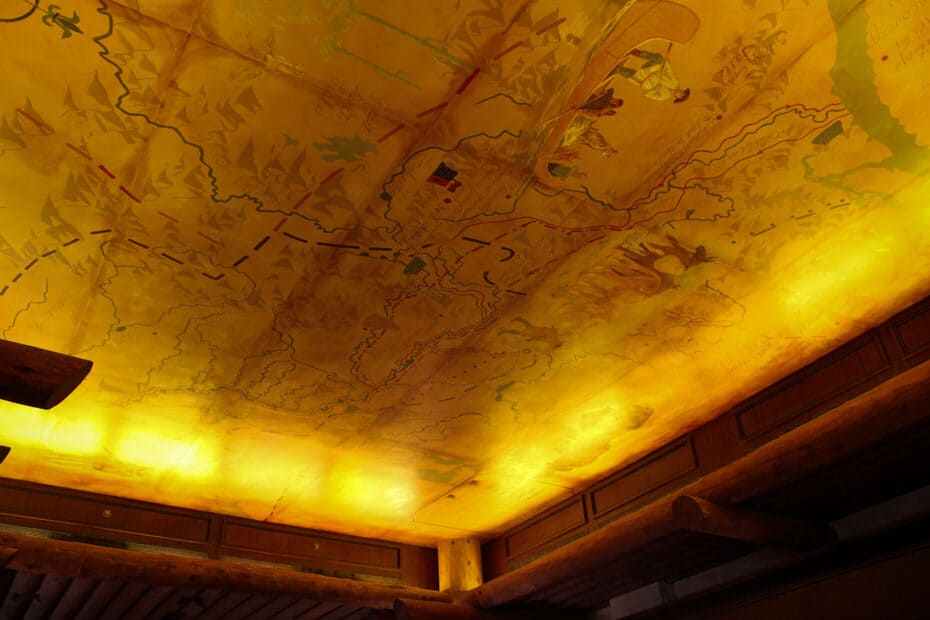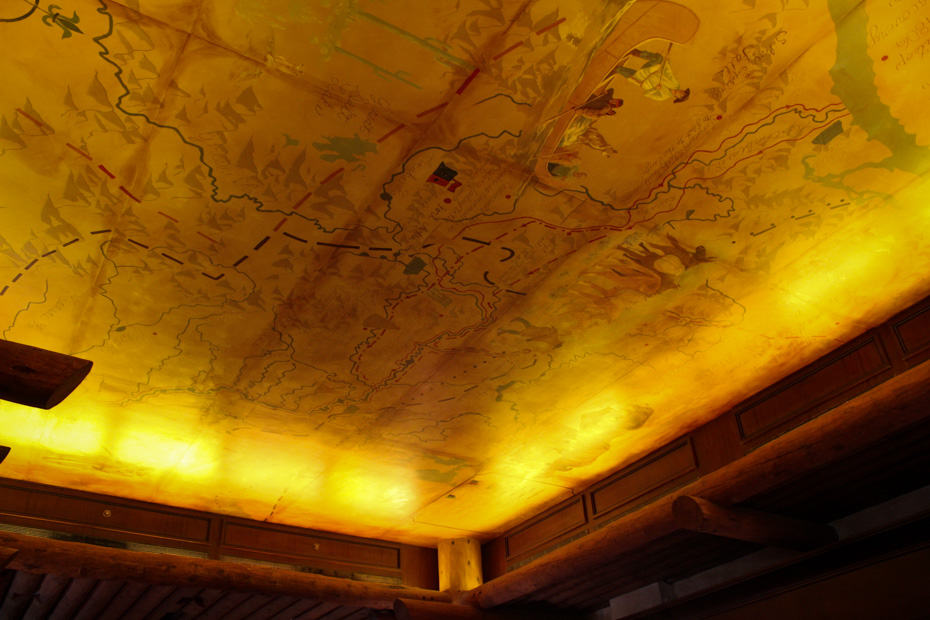 These photos were taken on a Sunday afternoon when the Magic Kingdom closed early for a cast member party. I had parked at Epcot earlier in the day and took the monorail to Magic Kingdom.
When I left Magic Kingdom, I decided to take a boat to the Wilderness Lodge. It was pretty hot outside, and I wanted to cool off and enjoy a peaceful meal before heading to Epcot for the evening.
I was delighted to find that Territory Lounge was open and serving a full menu.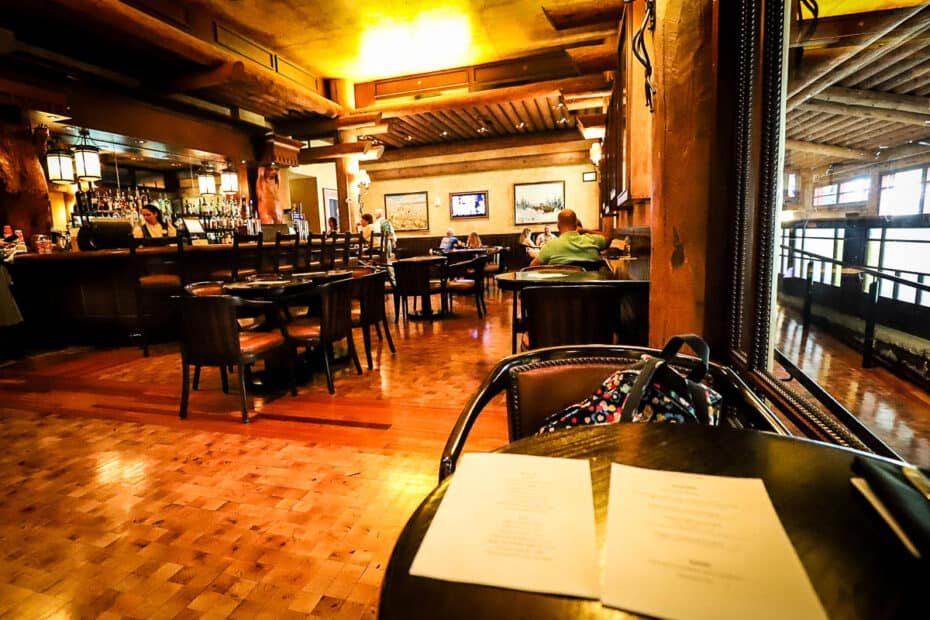 Now I know that when you hear the word "lounge," you probably think bar. But at Disney, when I hear the word "lounge," my mind automatically goes to "good food that needs no reservation."
For instance, the Parker House rolls at Ale and Compass Lounge at the Yacht Club are a meal on their own. And the truffles fries at Enchanted Rose Lounge are probably the best fries I've ever had.
Then there's the clam chowder at Martha's Vineyard, and hopefully, the roasted prime rib sliders will eventually return to Crew's Cup. I could go on, but I think you catch my drift.
These lounges like Territory Lounge are hidden gems that serve delicious food without prerequisites.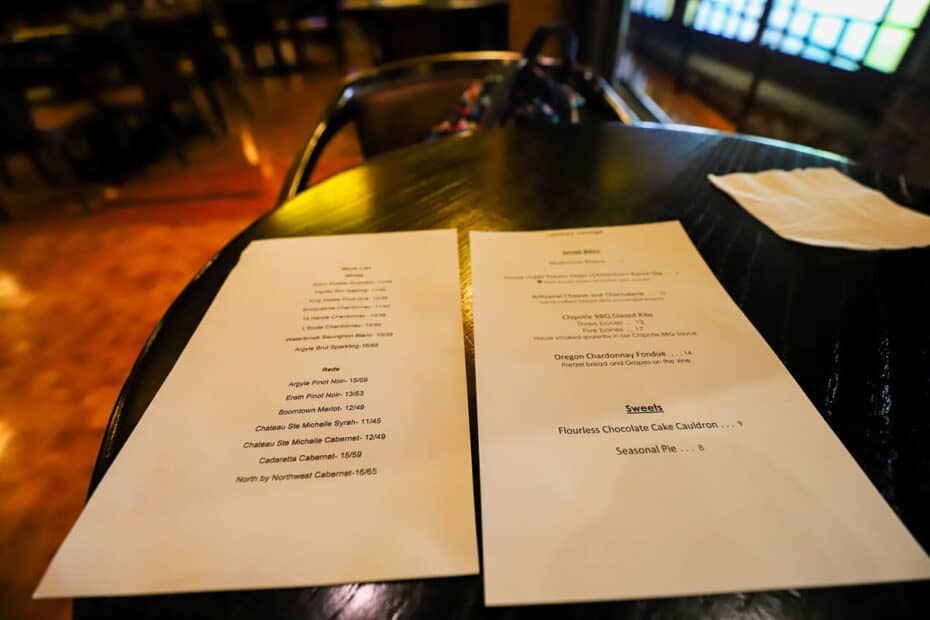 On this visit, I decided to combine two appetizers at Territory Lounge and call it dinner. The menu had several different options like:
Seasonal Bisque
House-smoked Chipotle Barbecue Glazed Ribs
Artisanal Cheese and Charcuterie
Housemade Potato Chips with Dip (Comes in a plant-based alternative.)
Oregon Chardonnay Fondue
Seasonal Pie
Flourless Chocolate Cake Cauldron
One of the reasons Territory Lounge initially became a go-to destination for me was their mushroom bisque. Territory originally served as the lounge for the former signature dining restaurant at Wilderness Lodge, Artist Point.
That restaurant was converted to character dining a few years ago and is now Storybook Dining at Artist Point with Snow White. Unfortunately, since that changeover, the quality of food has somewhat suffered.
It's not all terrible, but rather most of the food options are mediocre compared to its predecessor. We have a review from when the new restaurant reopened if you want to learn more.
Related: Storybook Dining at Artist Point with Snow White Review
One of the items that remained on the menu was the infamous mushroom bisque. So I was delighted to see it had returned to the Territory Lounge menu.
Sadly, the bisque was not even slightly reminiscent of the former soup in taste or appearance. There wasn't even a hint of mushroom.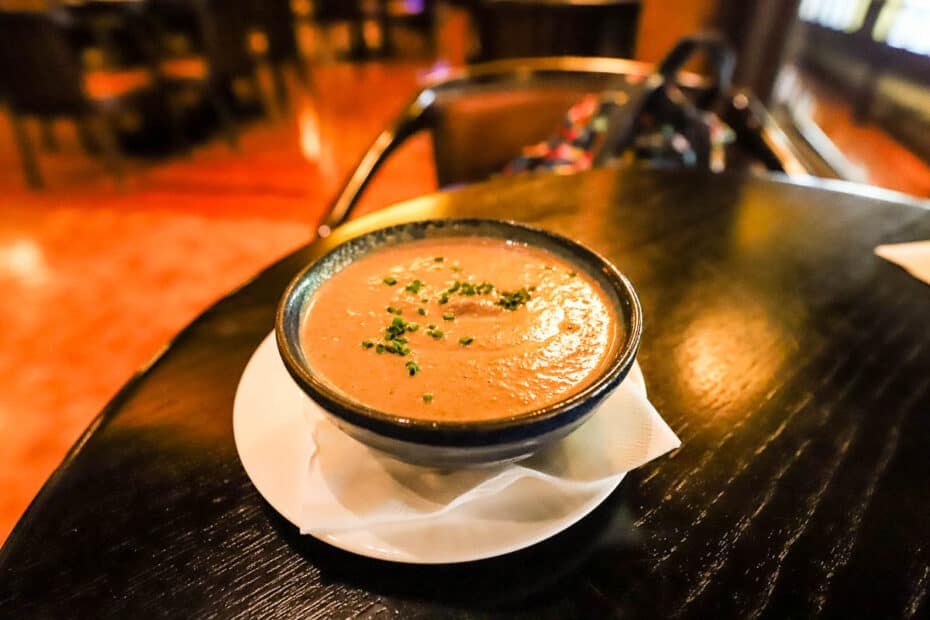 The cement color of the soup was not appealing, nor was the gritty texture. After a few bites, I thought it tasted more like a pea soup.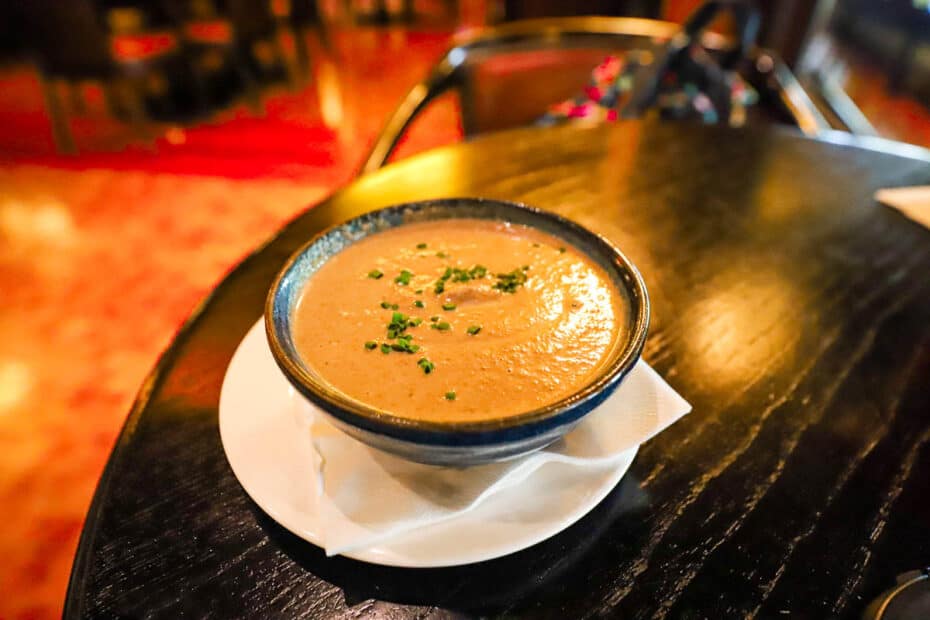 The whole thing was unpleasant, and I didn't finish it.
Thankfully, I had ordered another option since I was making a meal out of the experience. Below we have the exquisite cheese and charcuterie board.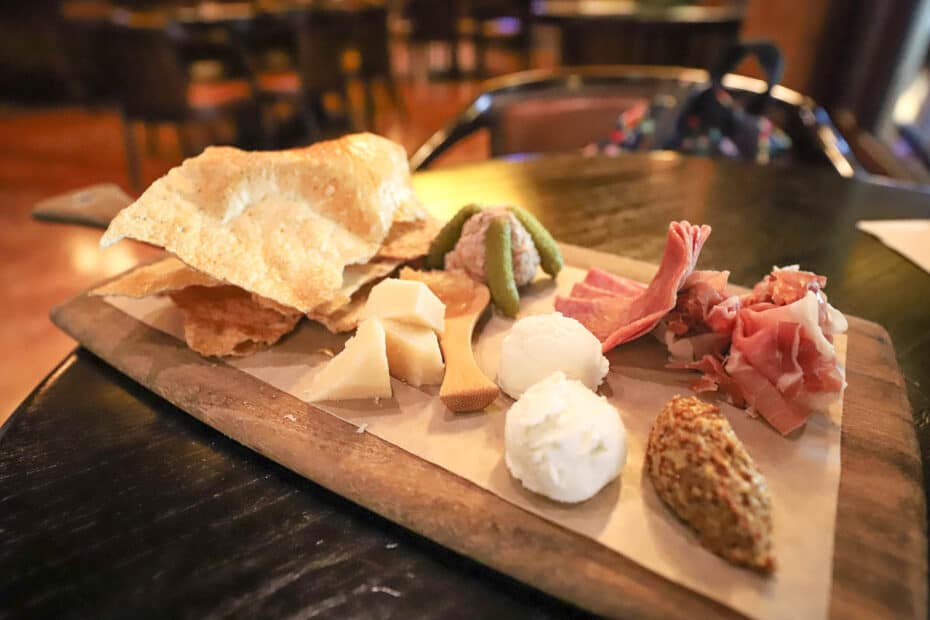 The board included prosciutto, mortadella, duck rillette with cornichons, aged white cheddar, goat cheese, stone-ground mustard, and flatbread crisps. Additionally, the spoon in the middle contained a bite of honeycomb with fresh honey.
I was a bit skeptical about the goat cheese. It didn't appear that goat cheese went with the other selections on first impression.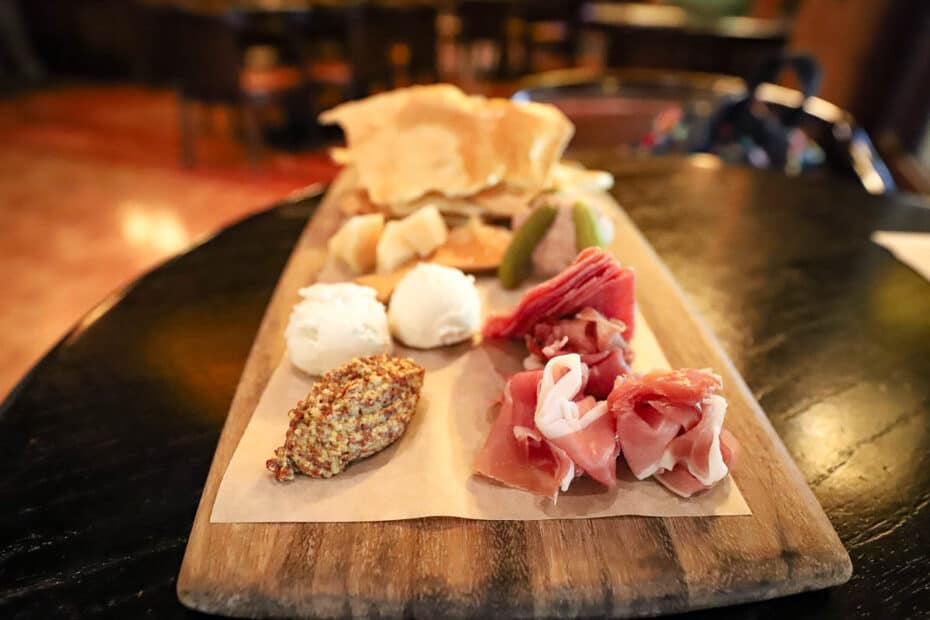 But after I drizzled it with the honey, it became my favorite thing on the entire board.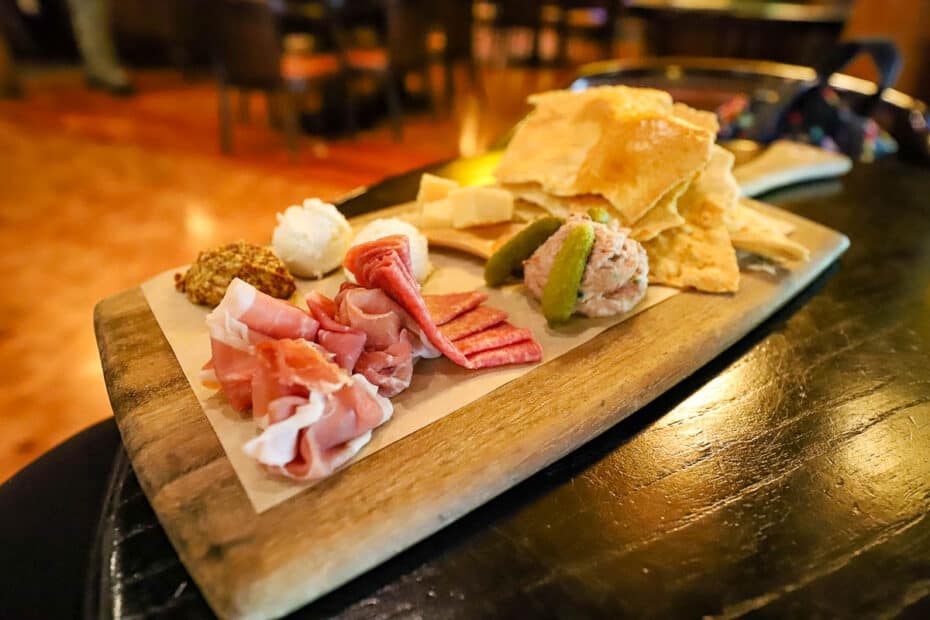 Likewise, all of the other selections were delicious, and I even enjoyed the duck rillette. This version was much better than the one I had at Geyser Point Bar and Grill, another excellent dining stop at Wilderness Lodge.
Related: Geyser Point Bar and Grill Review
Overall, Territory Lounge offers yummy menu items whether you're looking for a meal or an appetizer. Sure, the soup was a miss, but plenty of other options are available.
You can preview the entire menu that includes various beverages here on Disney's site.
This ended up being the perfect stop for a break between park-hopping. After I finished up, I caught a bus to Epcot from the resort. Later that evening, I waited out a downpour in The Seas Pavilion for about an hour.
So I was glad I had decided to enjoy an early dinner at the resort because I was much later returning home than I had anticipated. Sometimes it might feel like going out of the way to take a break at one of the resorts cuts into valuable park time.
But I beg to differ. If I hadn't taken this break to rest and refuel, I wouldn't have had enough energy to stay later at Epcot that evening.
Most likely, I would have ended up leaving around 7:00 p.m. But then, I wouldn't have been able to take advantage of cooler evening temperatures and lower crowds.
The parks are often much more pleasant in the evenings, especially during the hotter months. So next time you are feeling the heat and have no dinner plans, consider a stop at the Wilderness Lodge.
Preferably, Territory Lounge.
If you would like to learn more about Disney's Wilderness Lodge, we have a complete list of all our articles for the resort.
Related: Disney's Wilderness Lodge Resort
Or you might enjoy some of these individual articles:
In the comments: Do you ever enjoy any of the lounges at Disney World? Have you ever stopped in at Territory Lounge?