Riverside Mill Food Court Review (The Counter-Service at Disney's Port Orleans Riverside)
In this article, we provide a review of Riverside Mill Food Court, the counter-service dining location at Disney's Port Orleans Riverside Resort. We'll examine the menu, a few items we've tried, and our overall experience.
If you're staying at Port Orleans Riverside on your next Disney World vacation, you'll probably have several meals at the resort's primary quick service, Riverside Mill Food Court. It will be the most convenient dining option.
Riverside Mill is designed to look like an old-fashioned mill. A large working wheel sits outside the restaurant. In days gone by, these wheels were used to generate power for a cotton press.
This review was updated on March 24, 2023.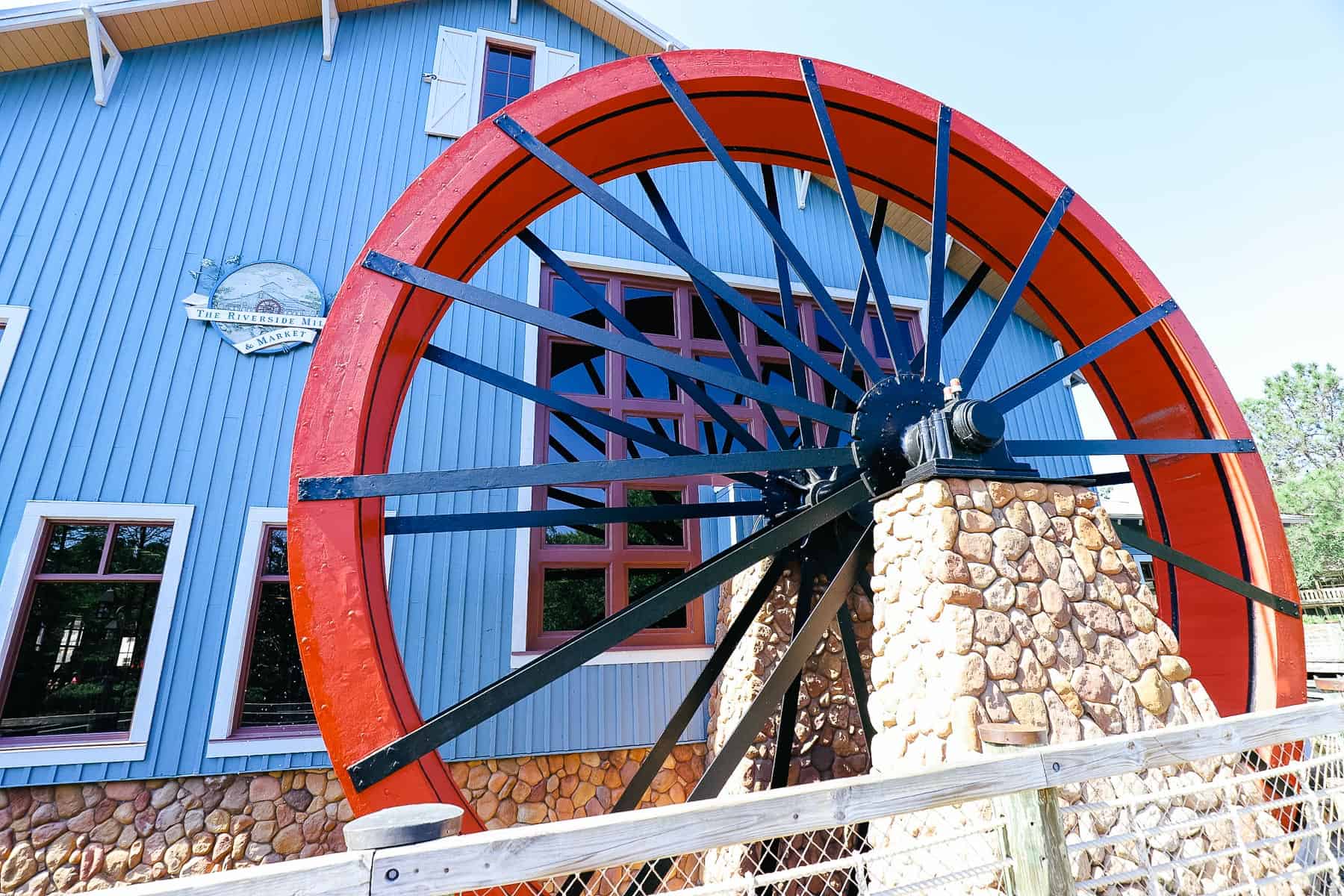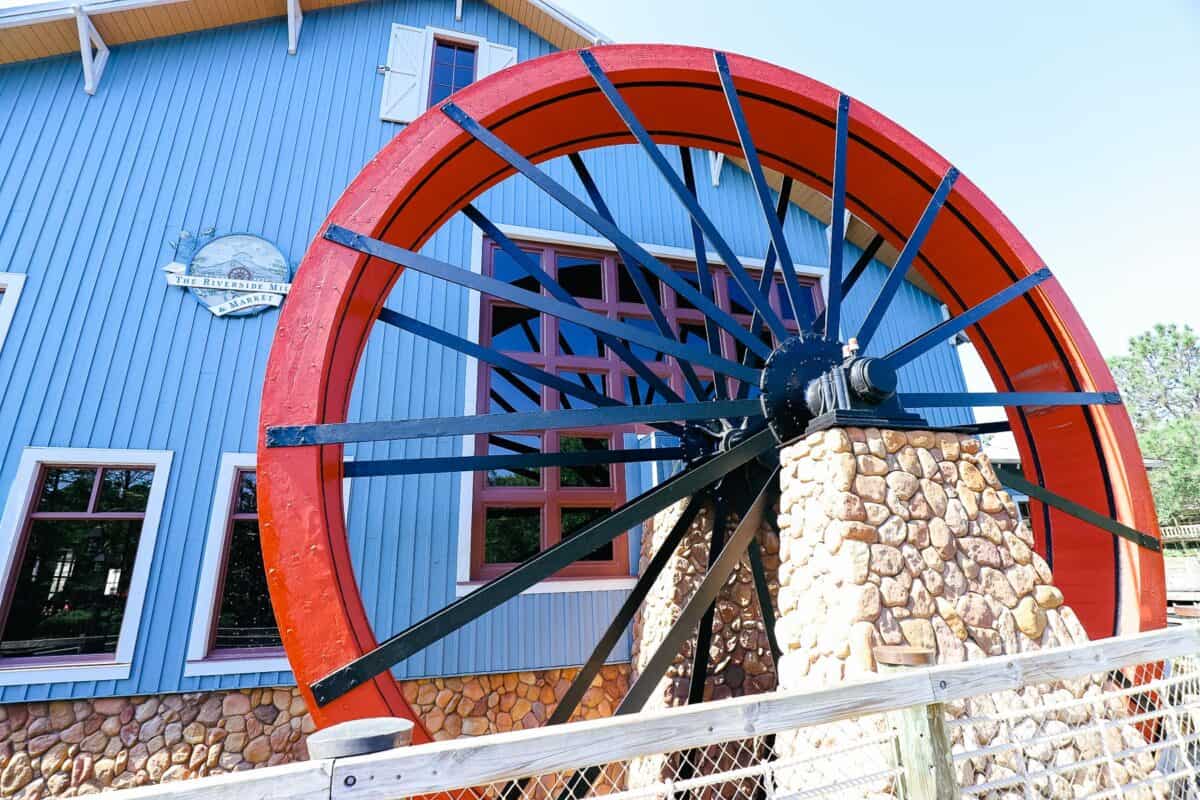 Riverside Mill Court is just as extraordinary as the resort where it resides. Inside, the large cotton press spins round and round. You'll feel as though you've traveled back in time.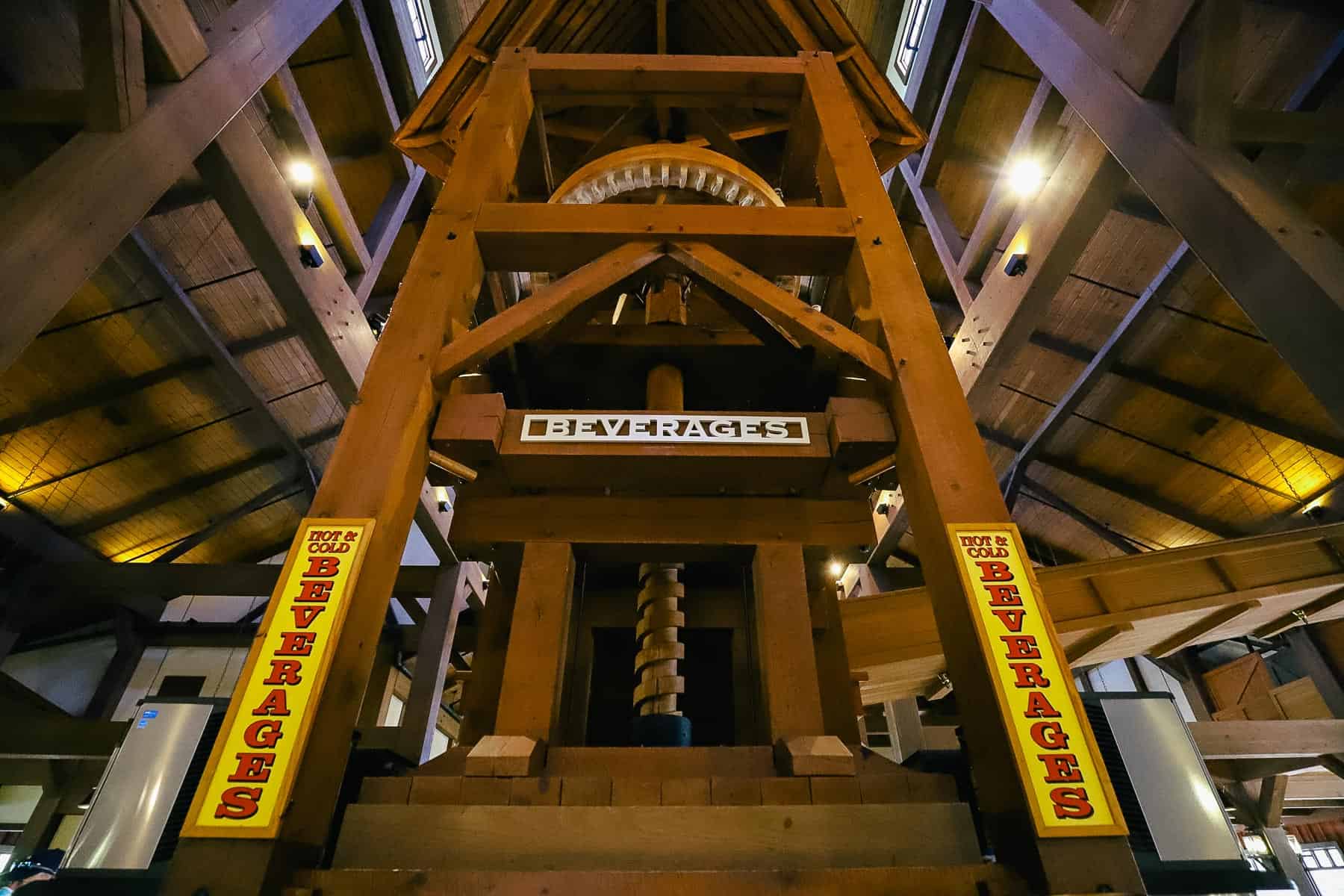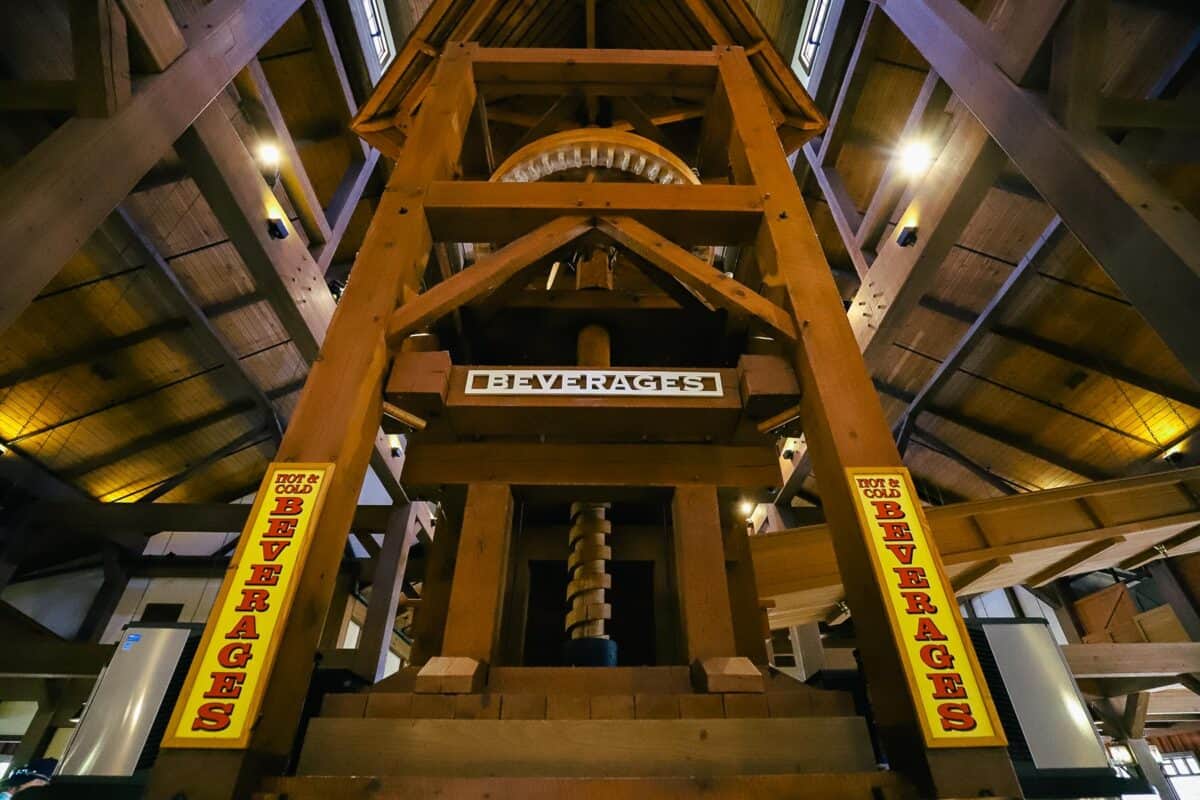 Inside, a massive dining room offers plenty of places to sit. But if you like, you can dine near the water wheel and enjoy the extra design elements.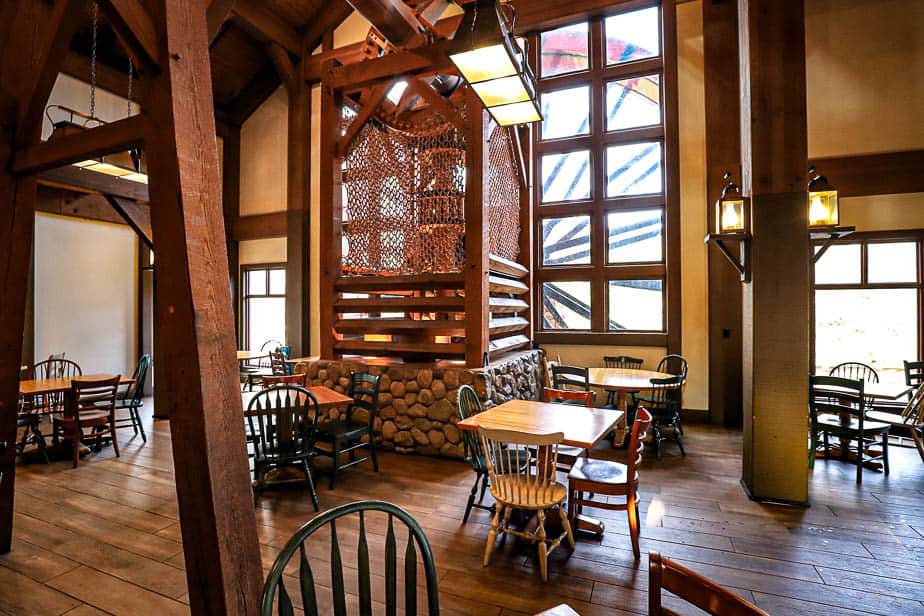 Several stations offering various cuisine make up the food court.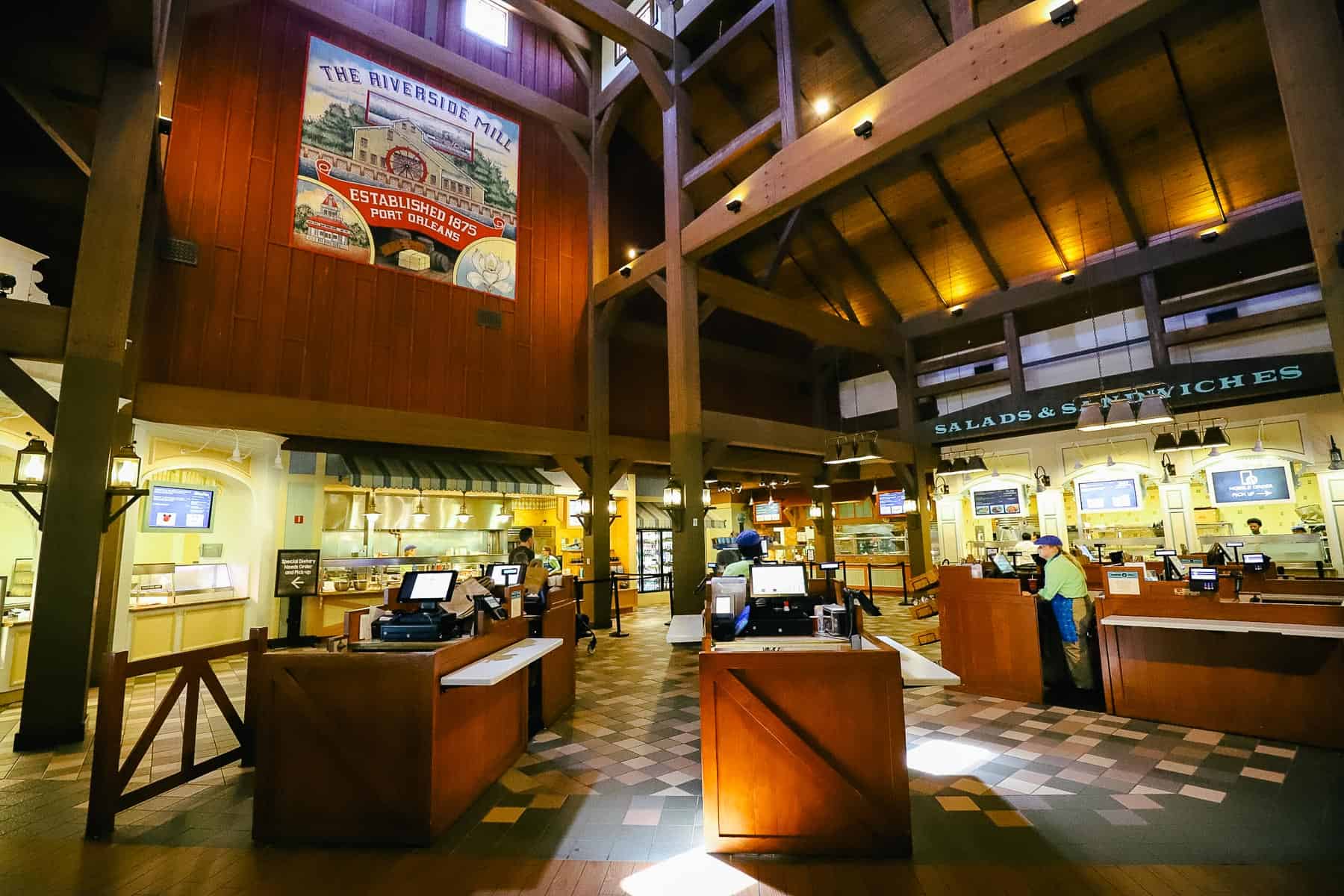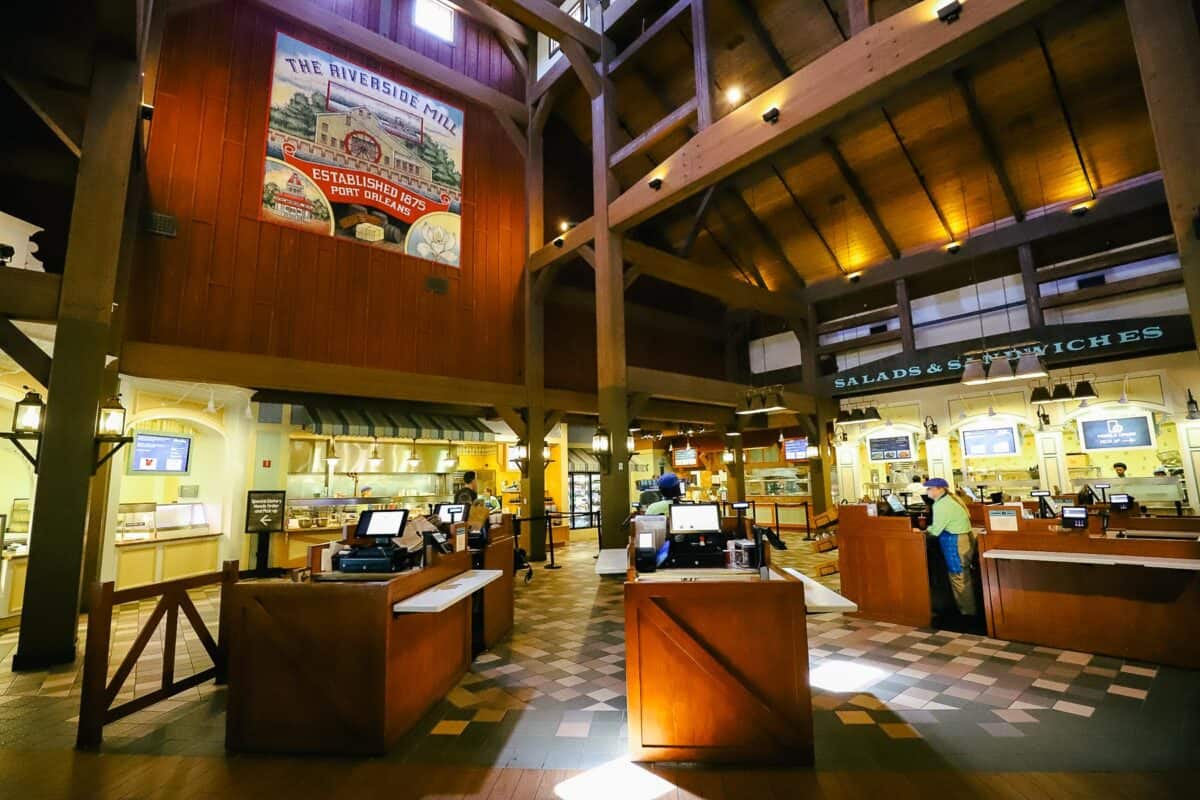 For instance, there's a bakery, a grill, a pizza and pasta station, and a salad and sandwich station.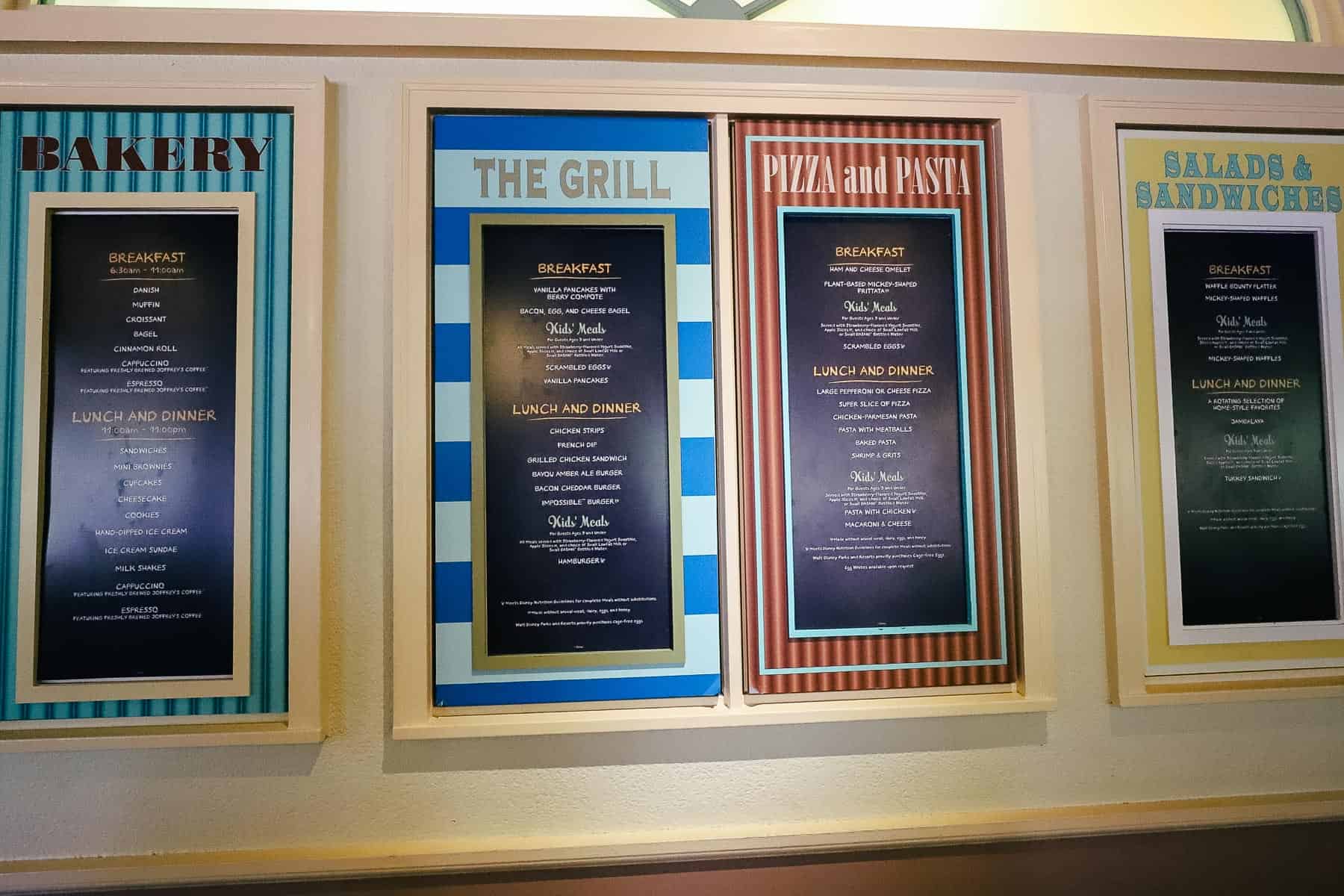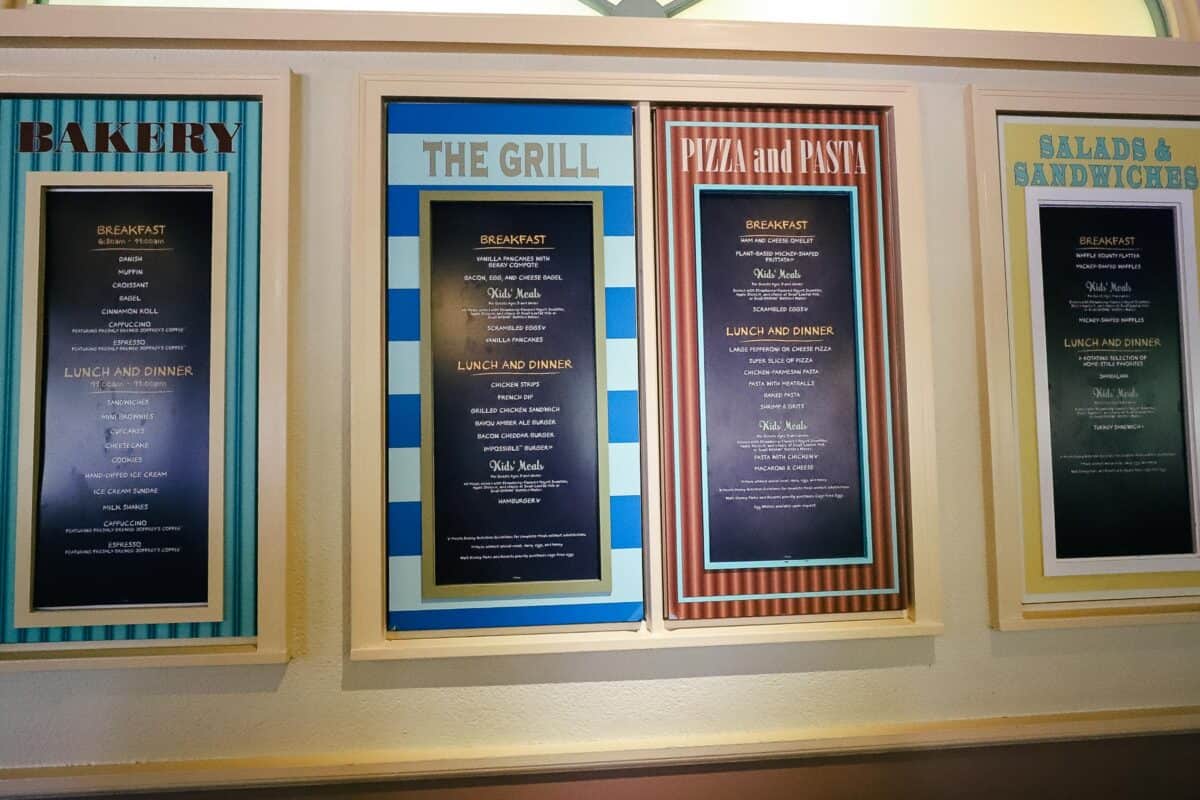 Riverside Mill Food Court is open daily between 7:00 a.m. and 11:00 p.m. They serve breakfast, lunch, and dinner.
Below, we'll preview the available menus. Starting with The Grill, the following items were available for lunch and dinner on this visit:
Bayou Amber Ale Burger
Bacon Cheddar Cheeseburger
Cheddar Cheeseburger
Grilled Chicken Sandwich
Kids' meals:
Cheeseburger
Chicken Strips
Macaroni and Cheese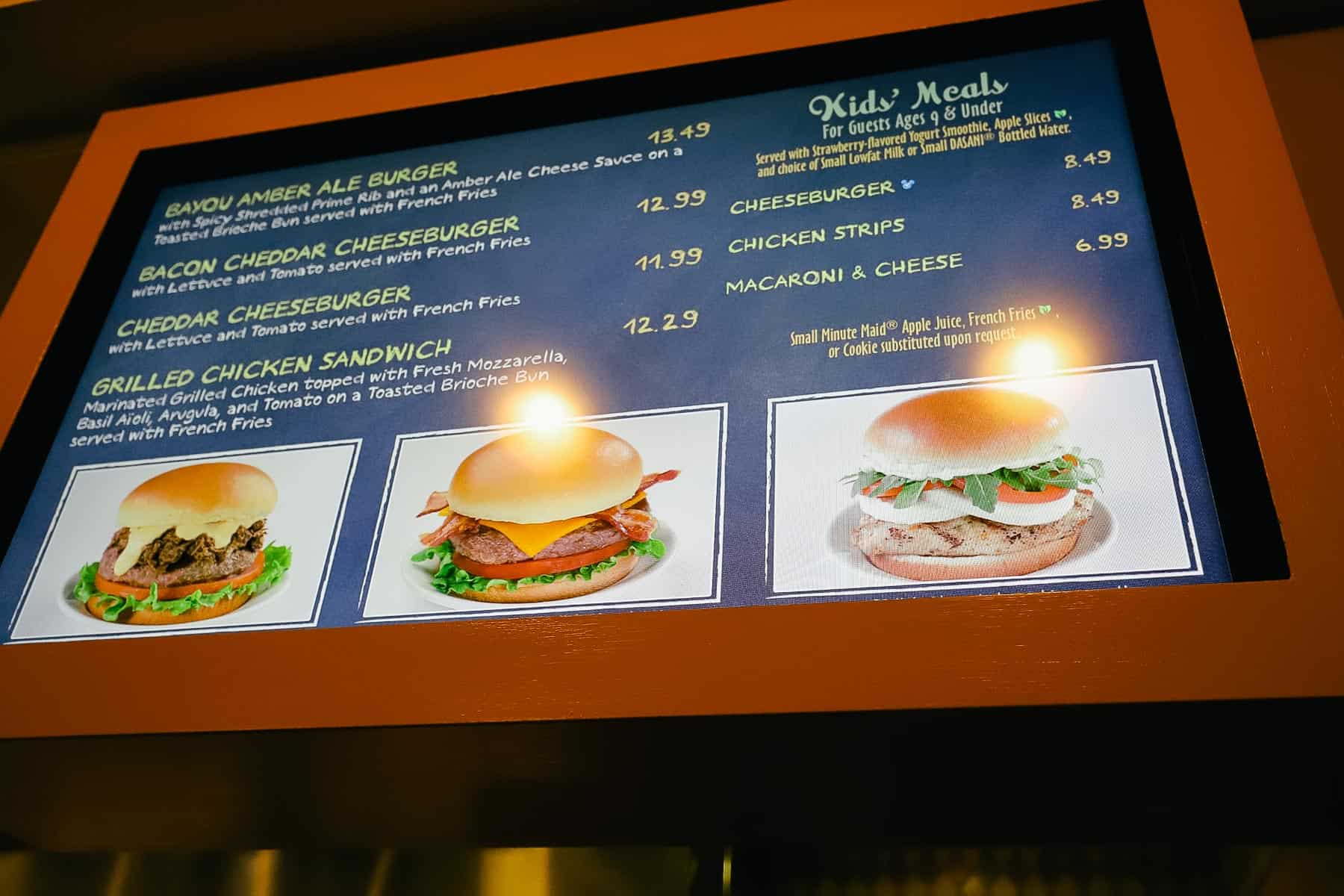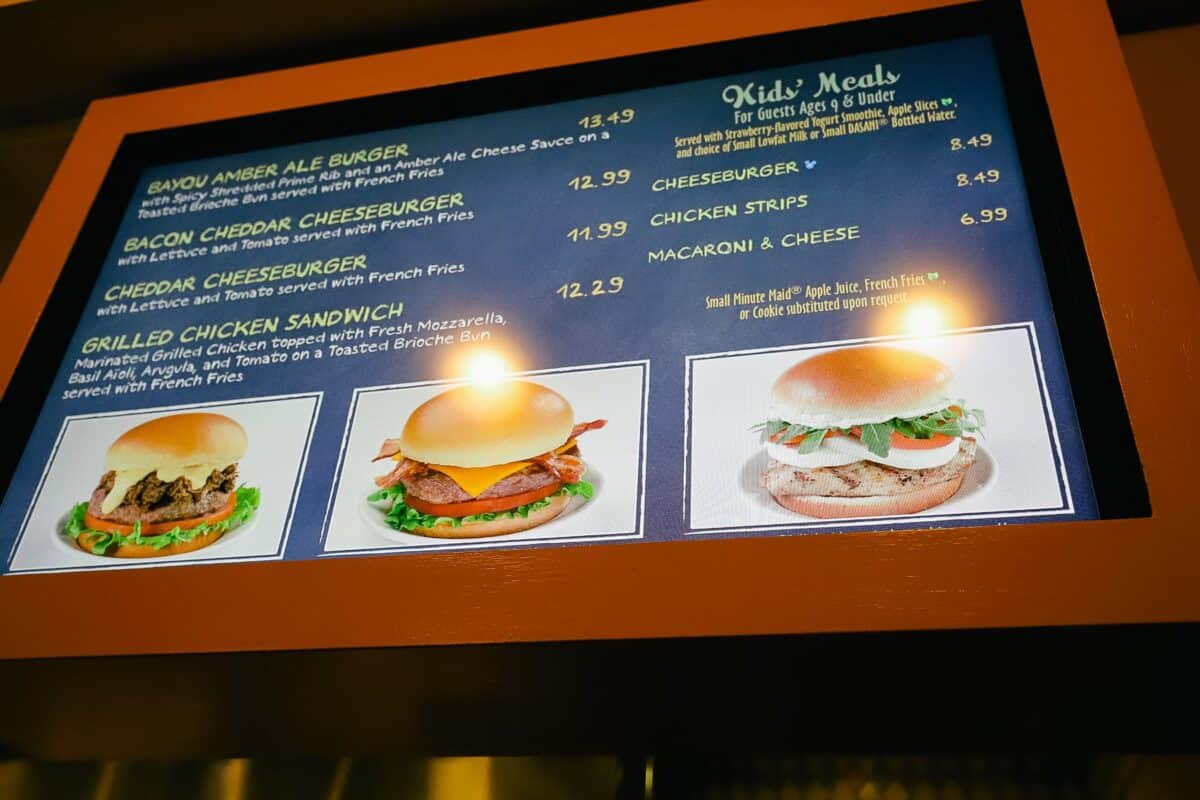 A few other items:
Impossible Barbecue Burger
French Dip
Chicken Strips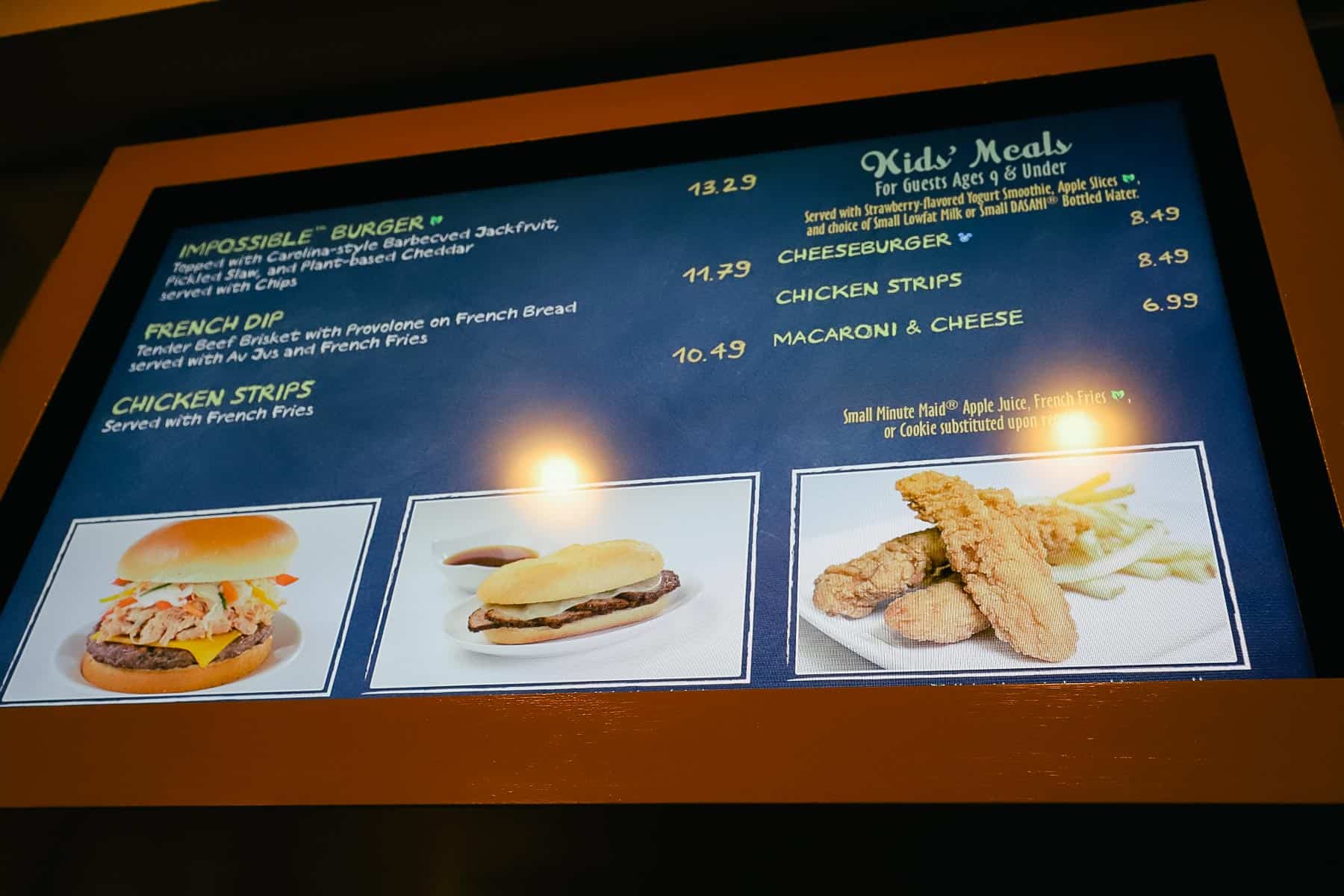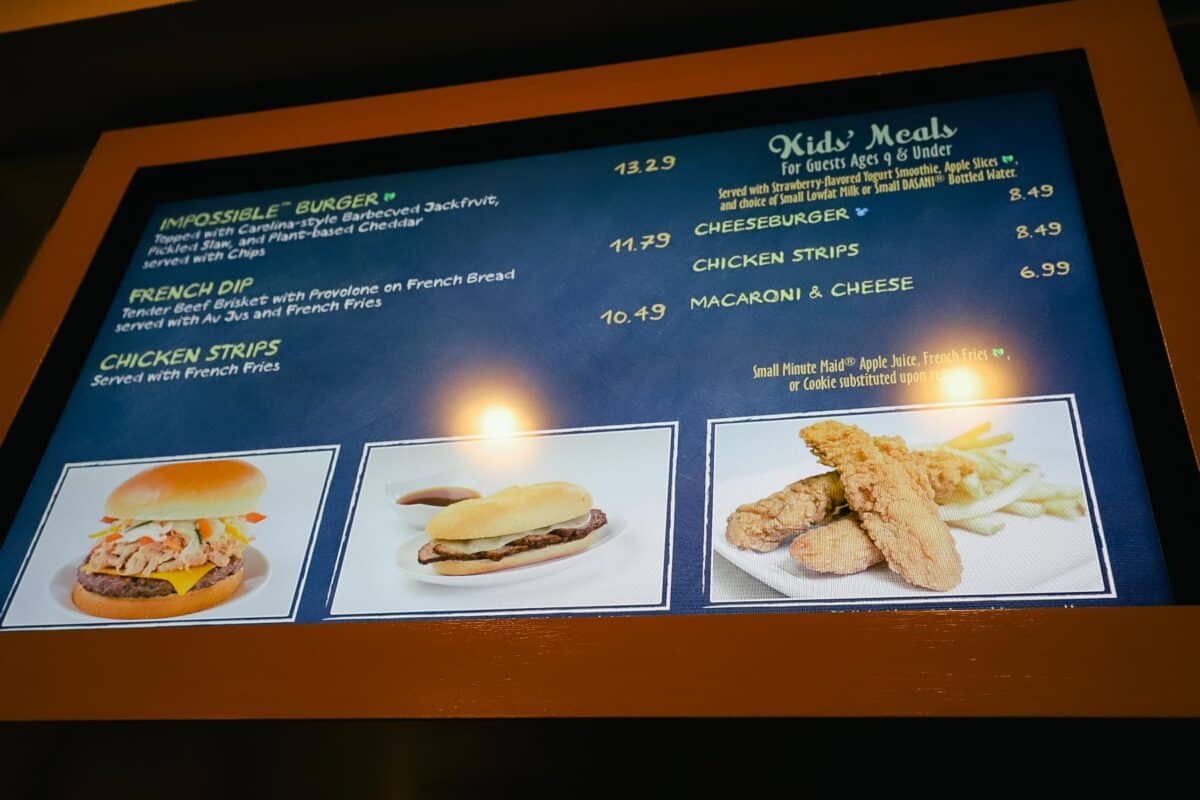 Next, the Pizza and Pasta stations had the following:
Slice of Pepperoni Pizza
Slice of Cheese Pizza
Whole Pizza Options
Kids' Meals:
Pasta with Chicken
Macaroni and Cheese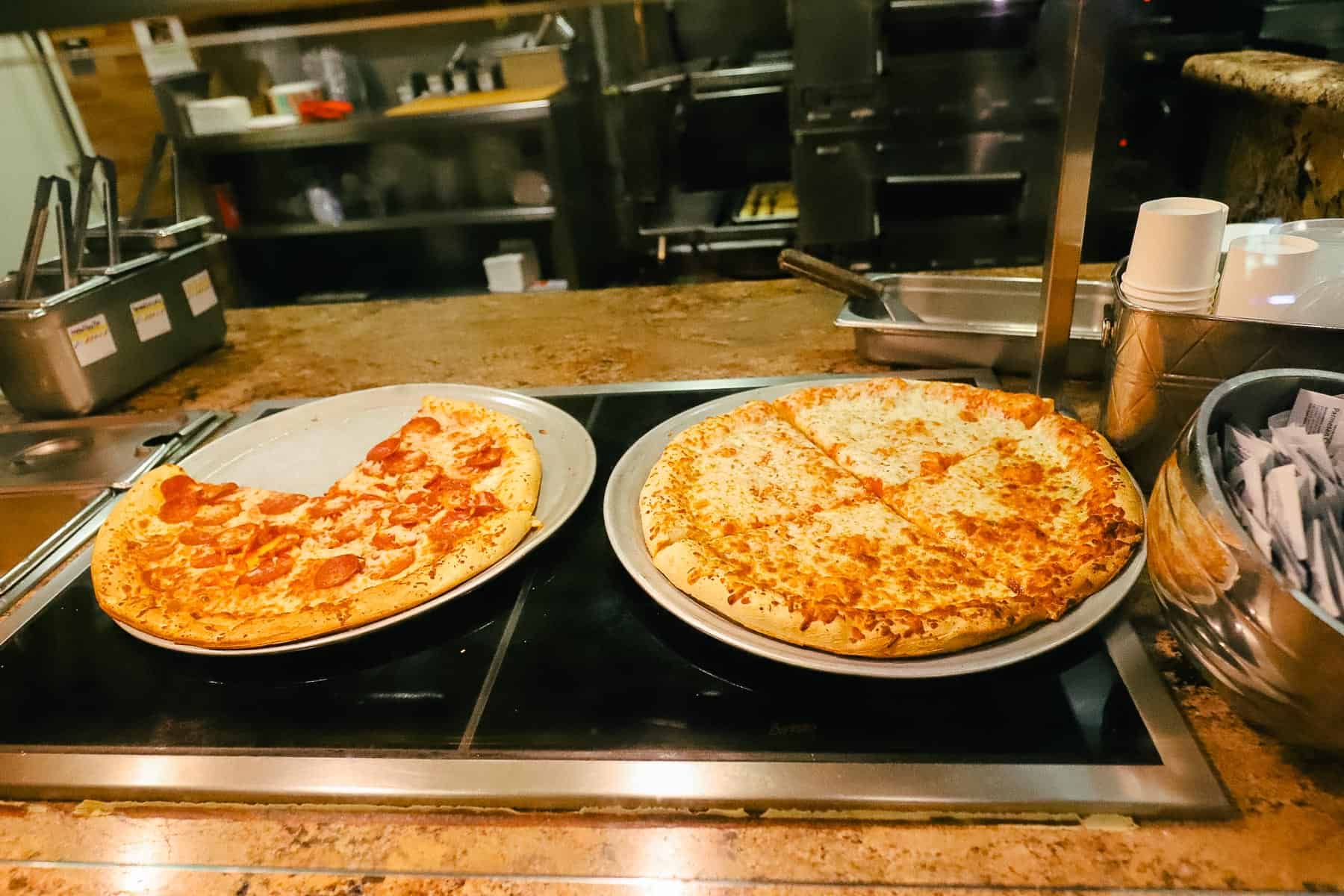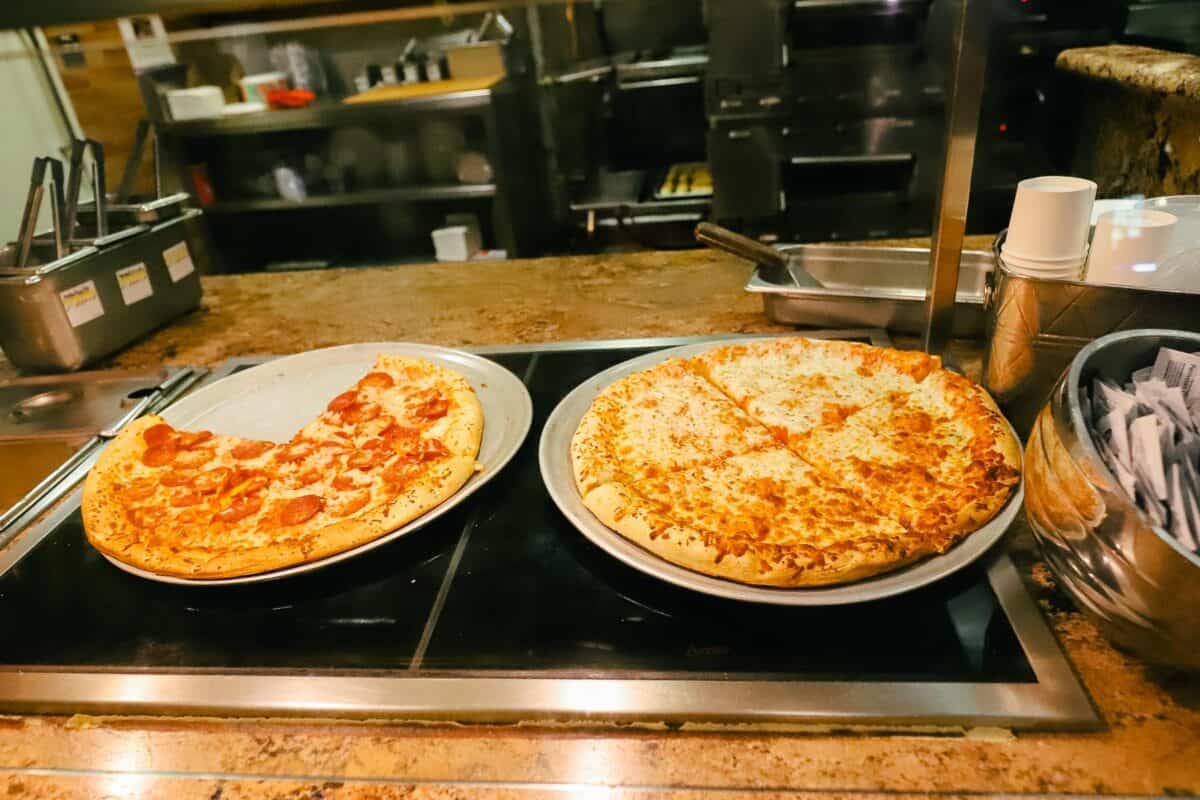 Other items include:
Shrimp and Grits
Baked Gnocchi Turkey Bolognese
Chicken Parmesan Pasta
Penne Pasta with Meatballs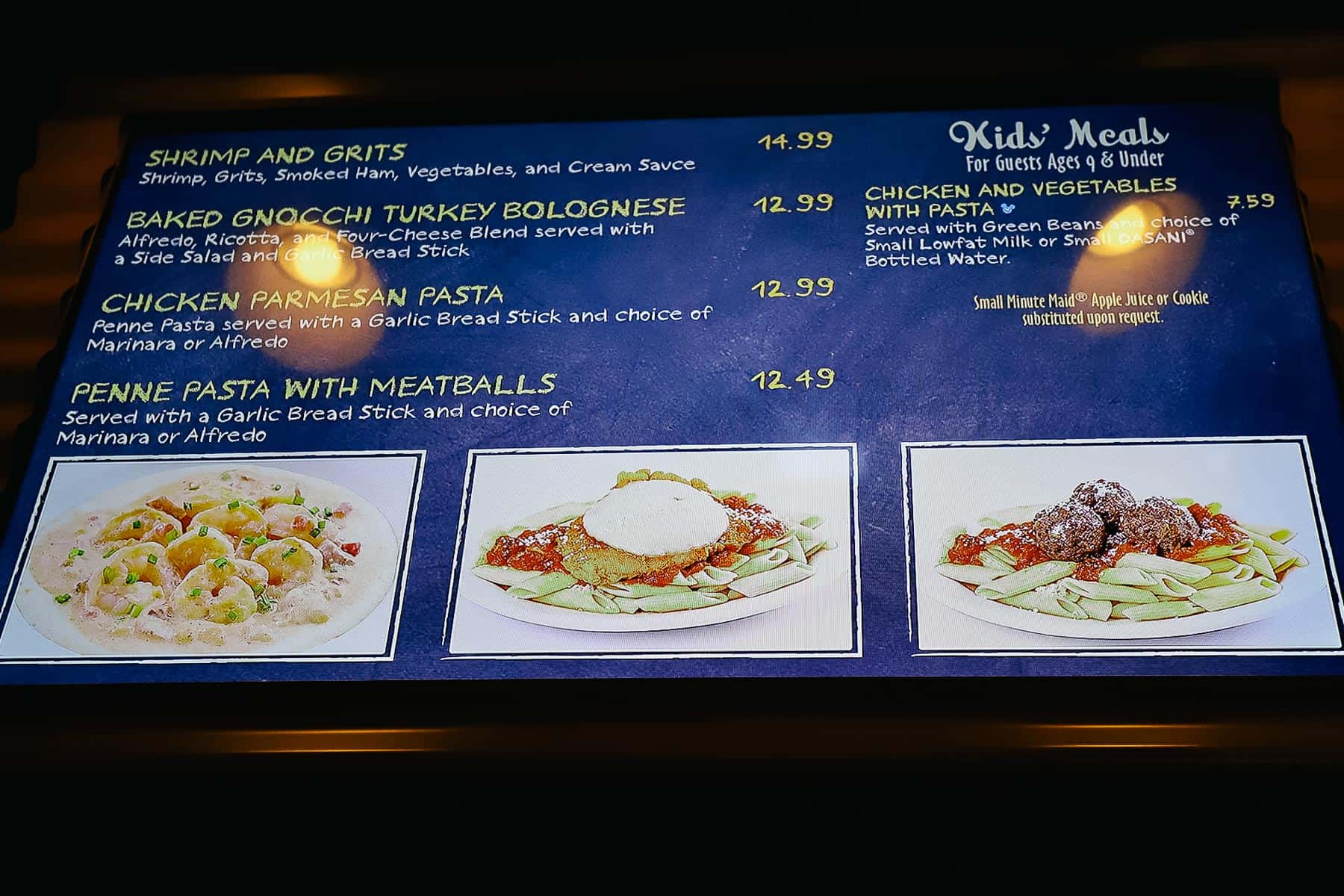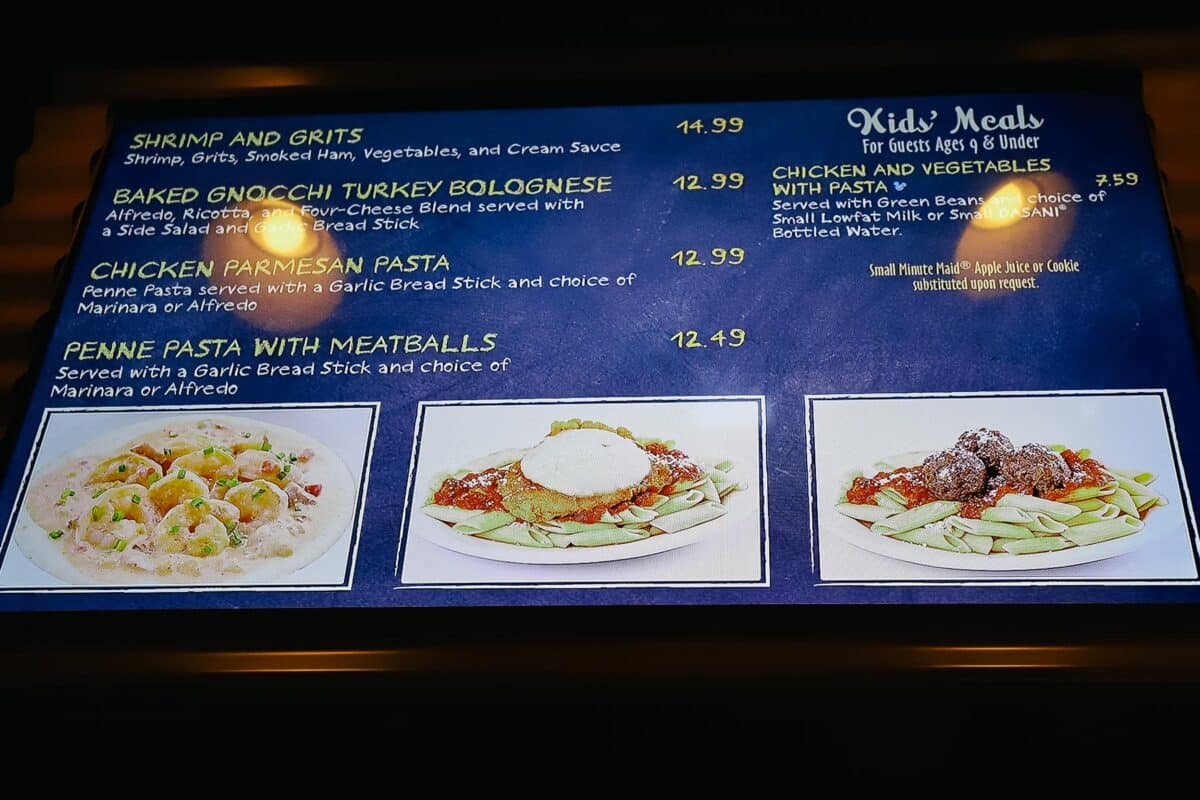 A few other items:
Gumbo
Honey Barbecued Pork Sandwich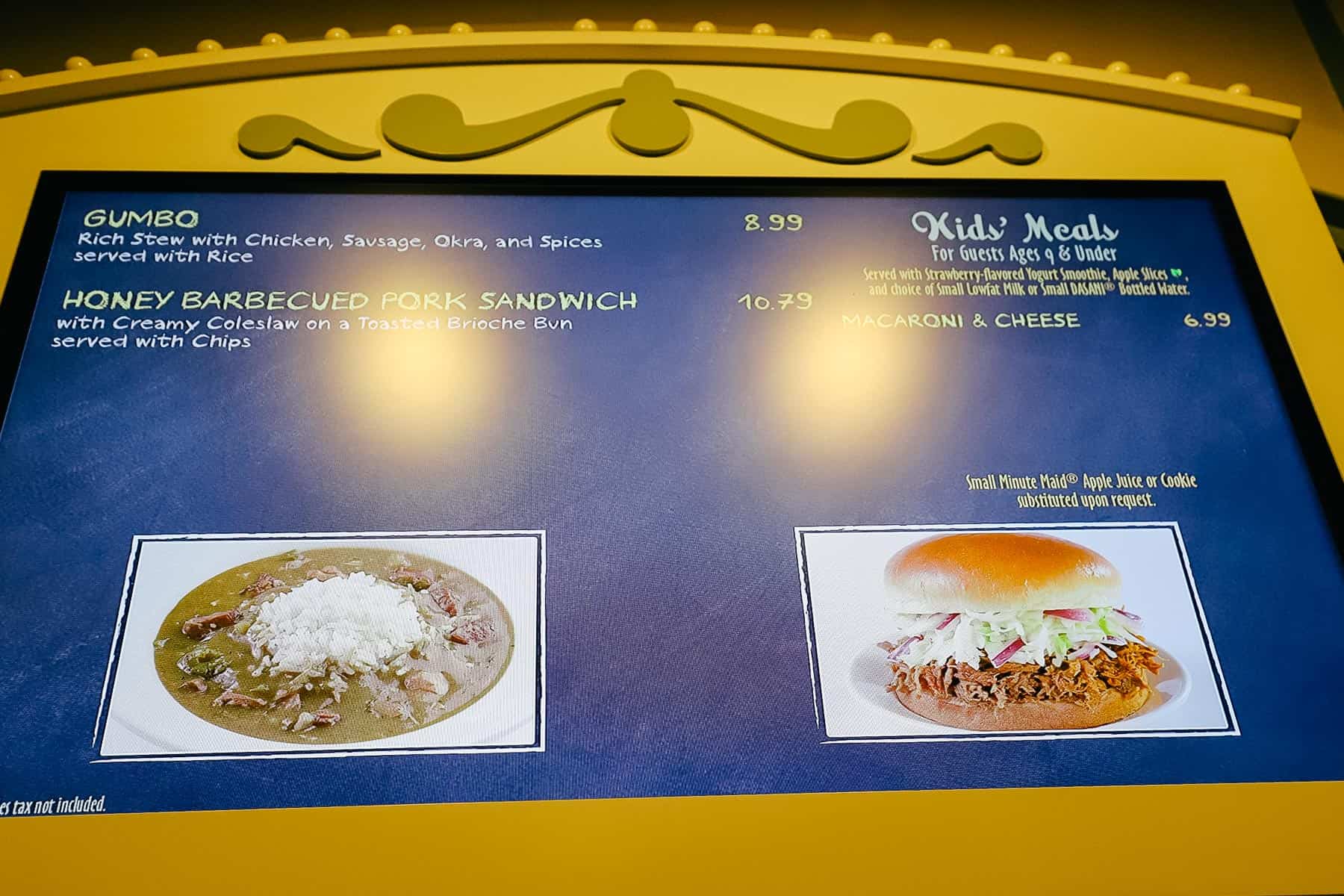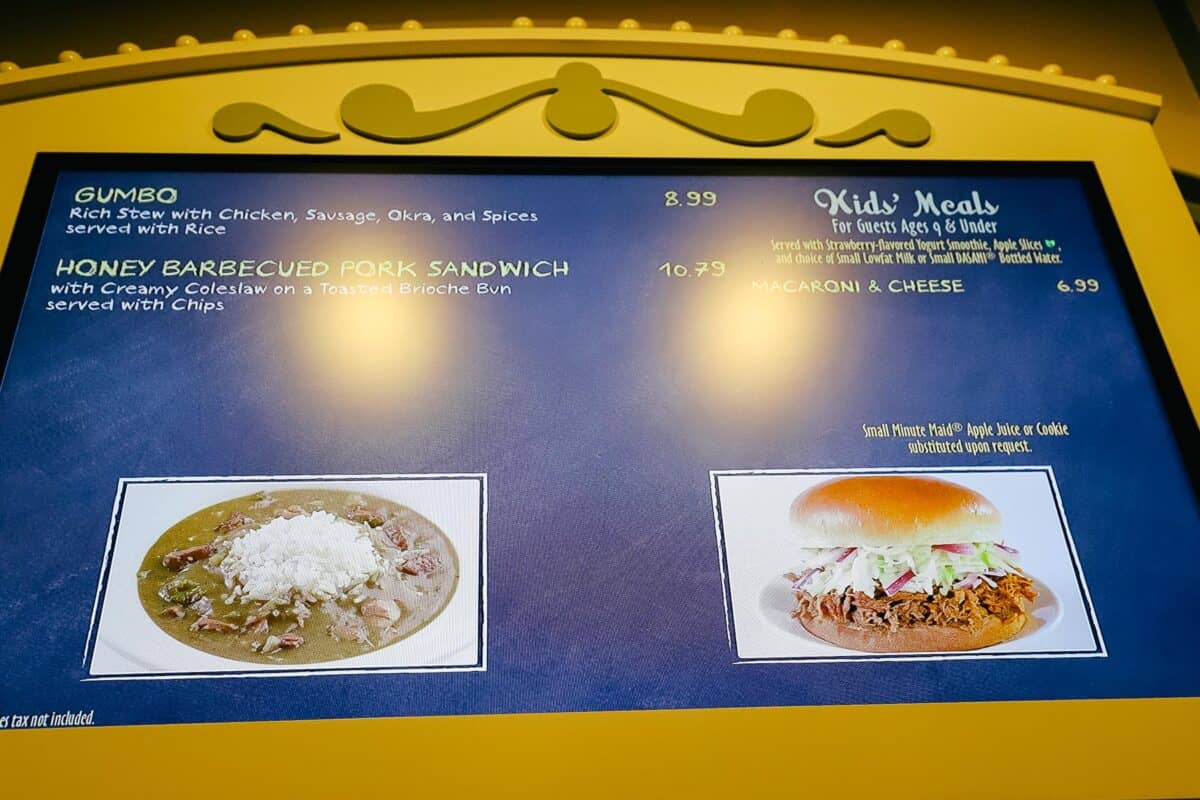 Premade sandwiches were sitting toward the front of a case the last time I visited Riverside Mill.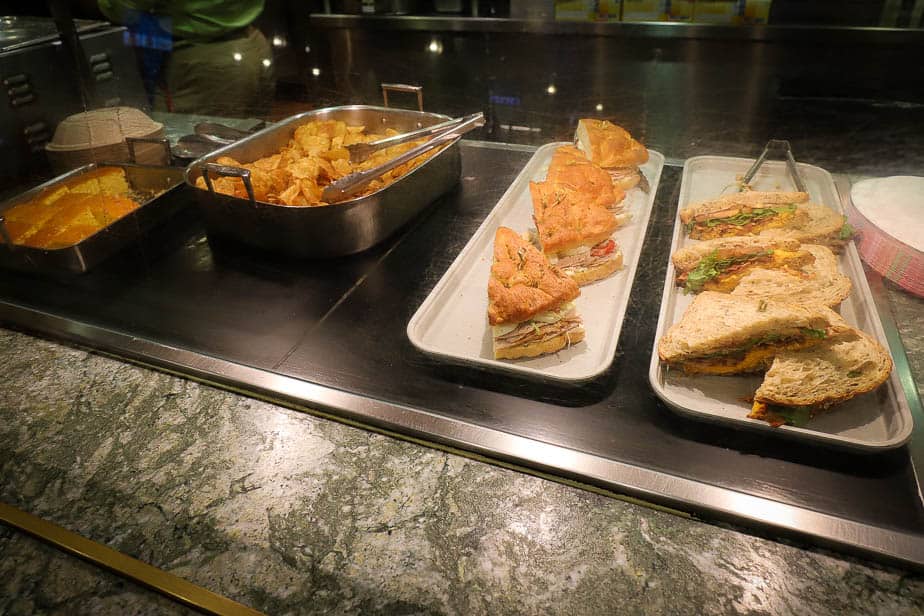 However, on this visit, only a few examples of sandwiches were on display.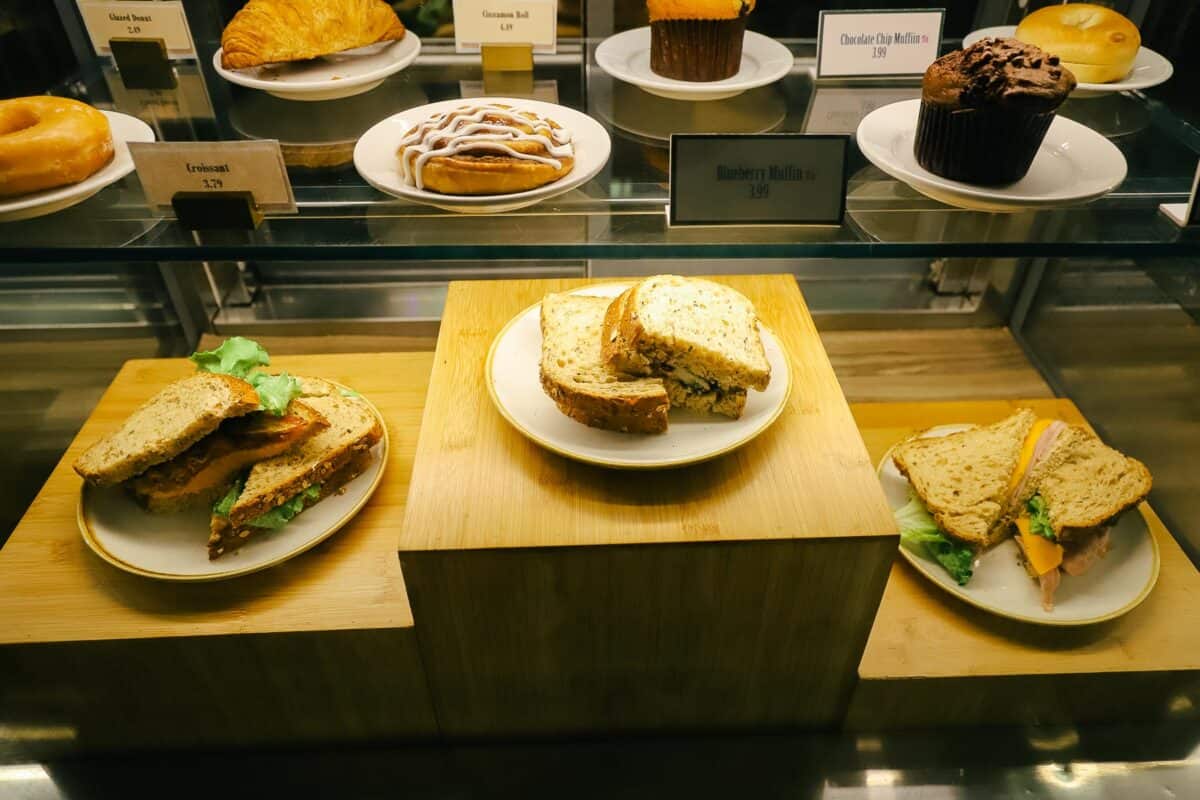 Unfortunately, I was told no after inquiring if I could have a freshly prepared sandwich. They were all made first thing in the morning.
To some, it's not a big deal. But I wouldn't want to eat a sandwich at 2:00 p.m. that was made at 7:00 a.m. Nor would I want to eat a sandwich with toppings I couldn't have left off.
Here are the sandwich selections:
Ham and Cheddar Sandwich
Pimento BLT
Plant-Based Tuna Sandwich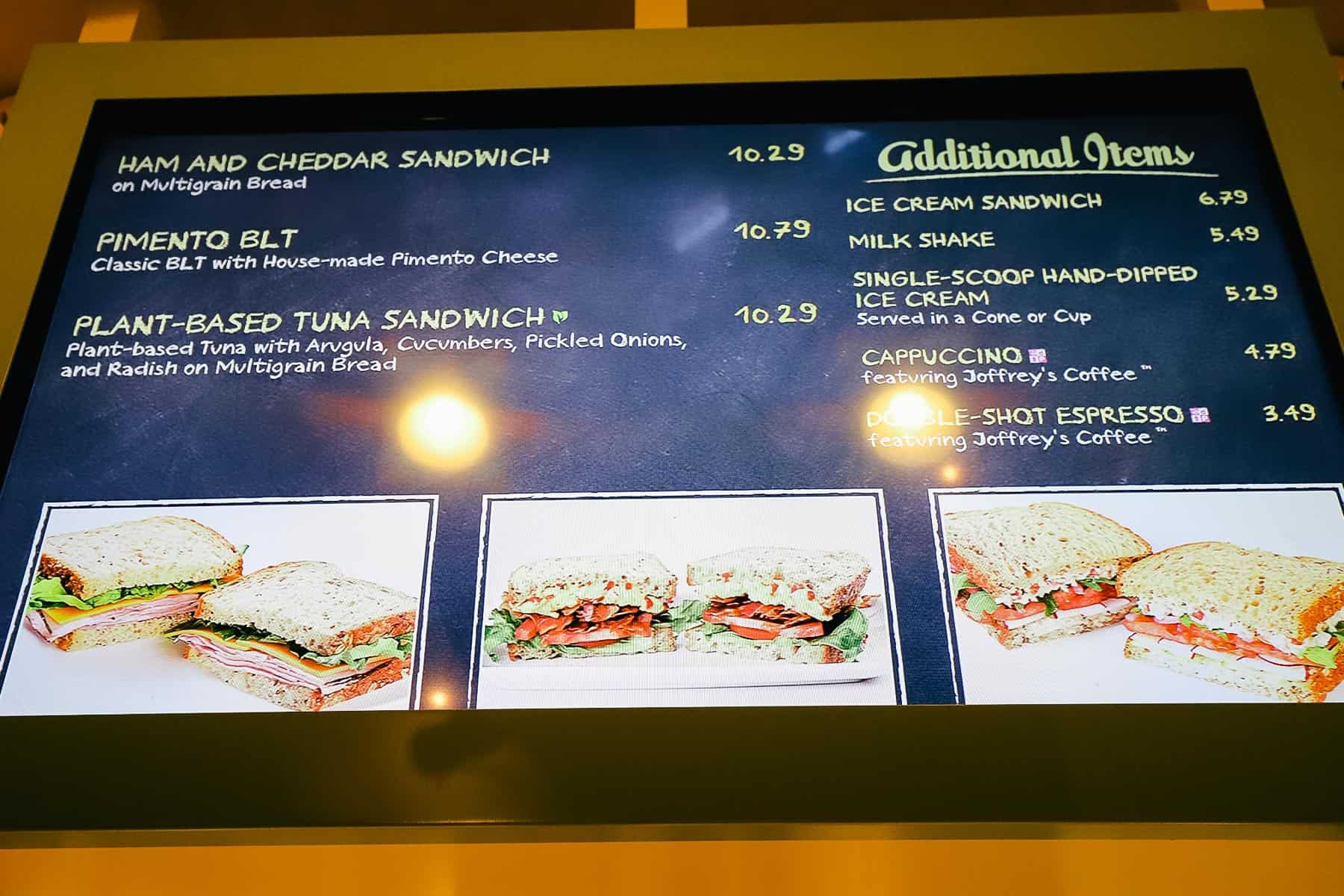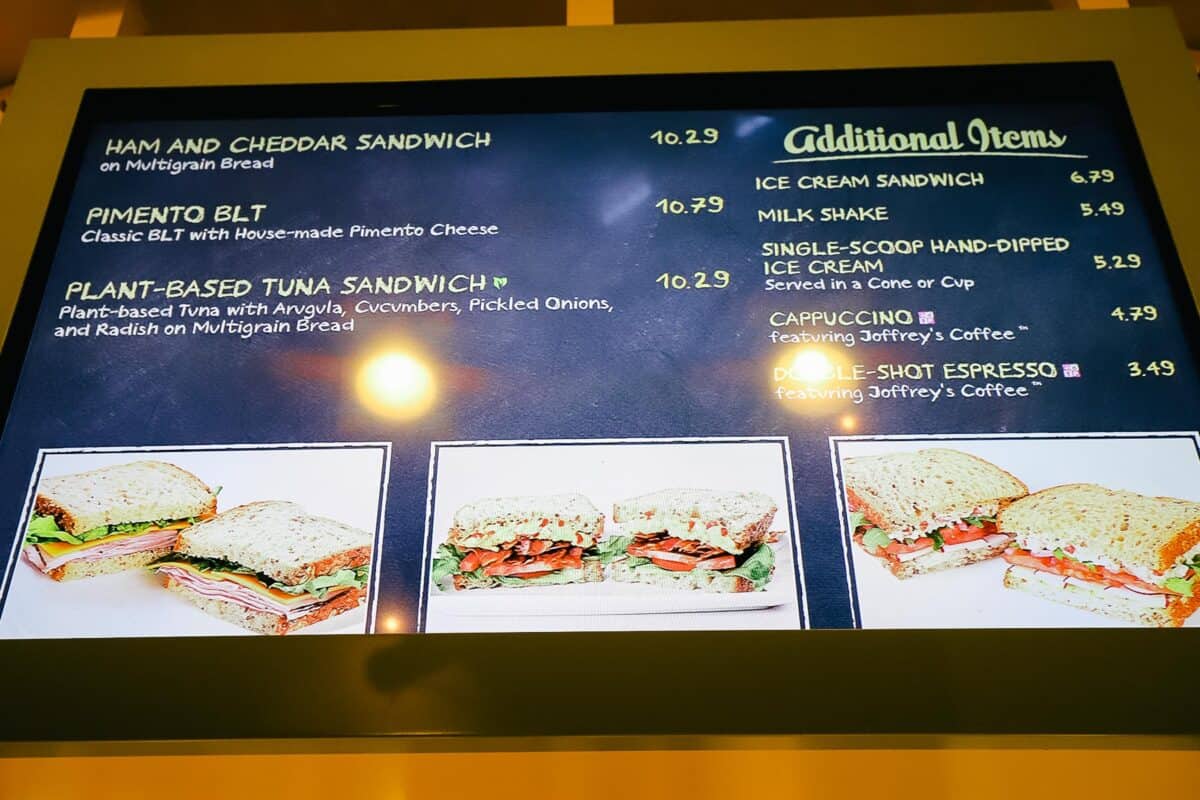 Other items from The Bakery include:
Mini Brownies
Seasonal Plant-Based Cupcake
Ice Cream Sundae
Double-Scoop Hand-Dipped Ice Cream
Ice Cream Sandwich
Milk Shake
Single-Scoop Hand-Dipped Ice Cream
Cappuccino
Double-Shot Espresso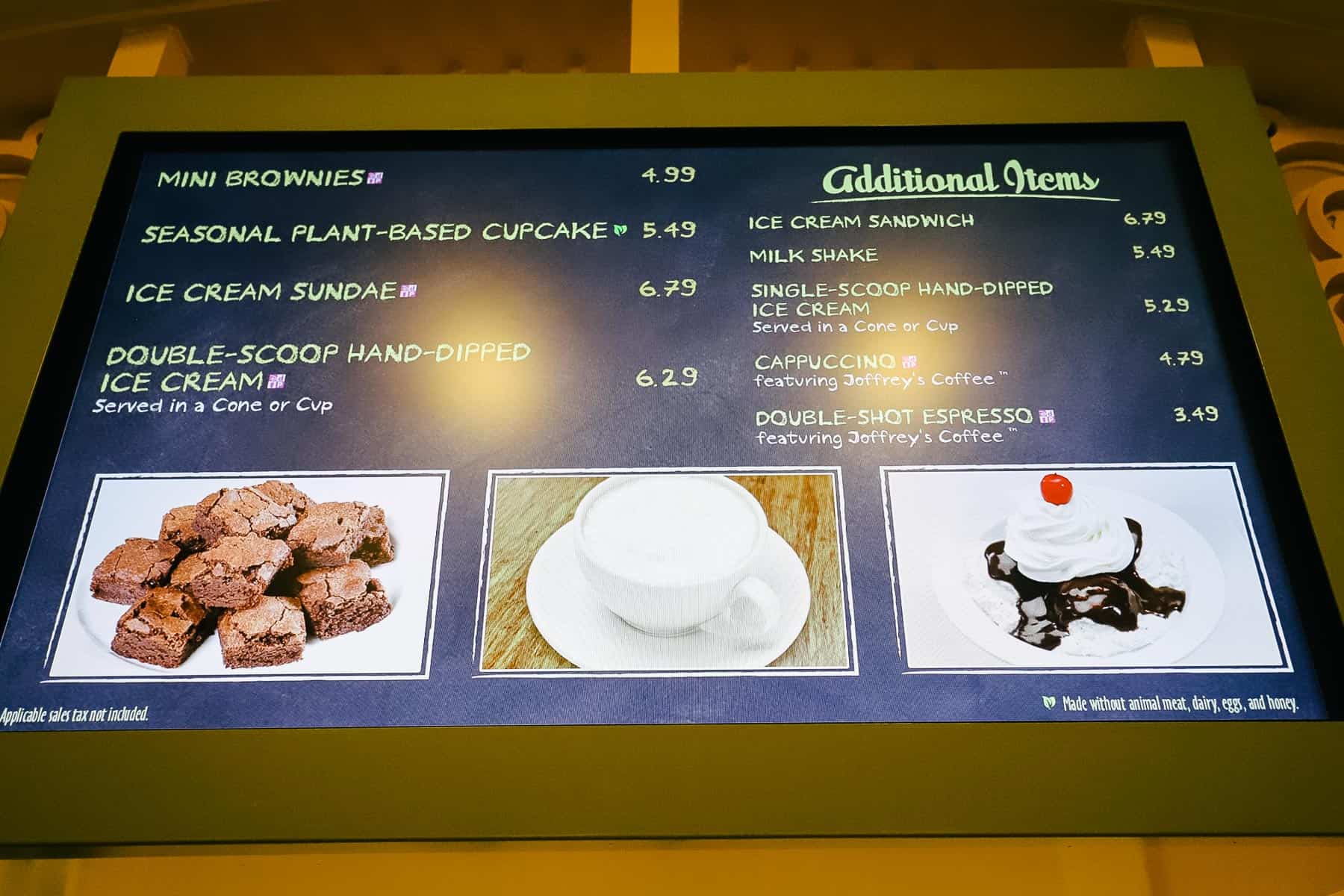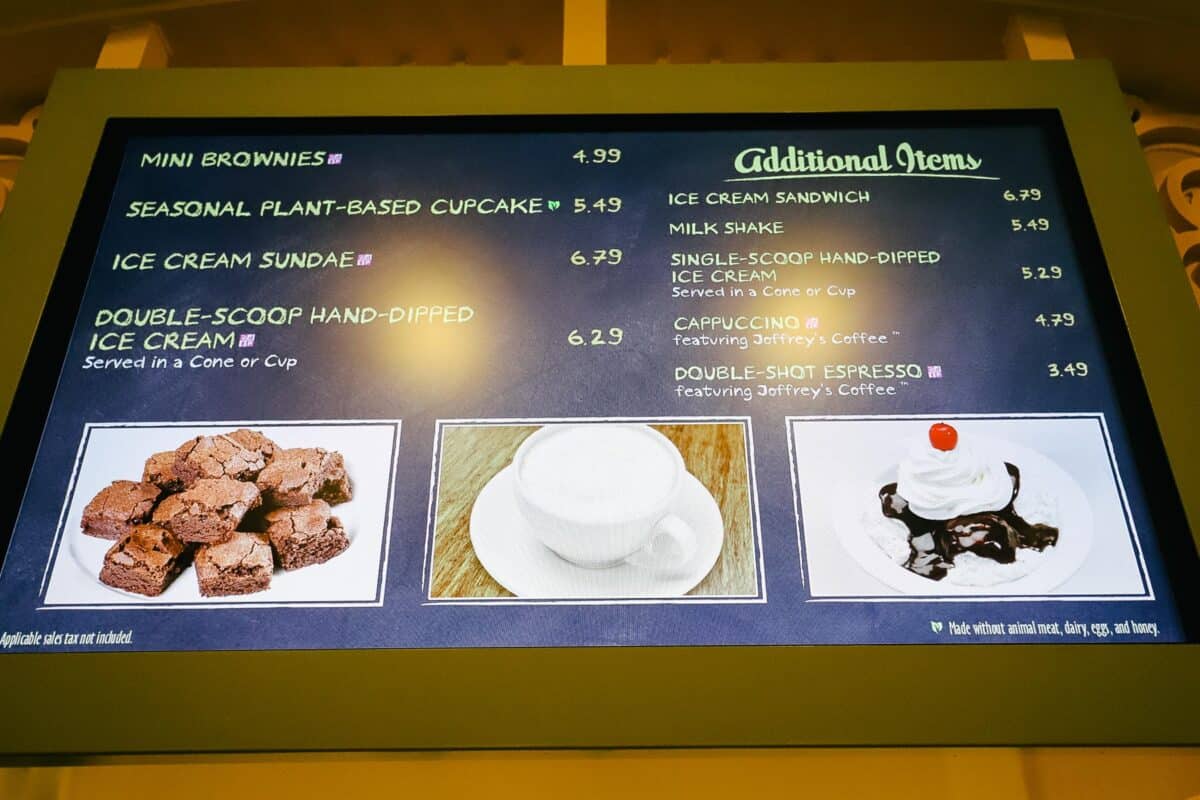 Here is a look at the ice cream case.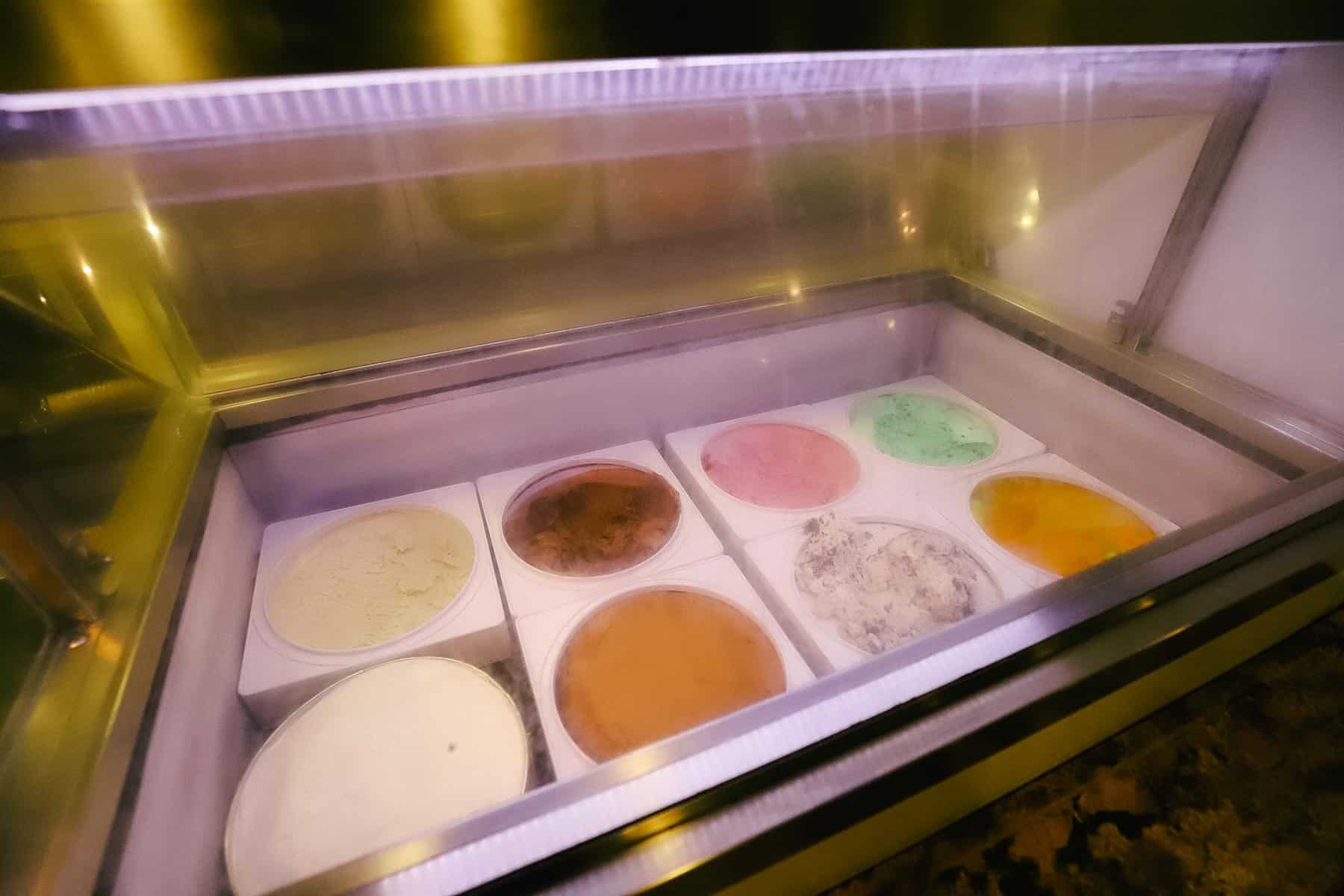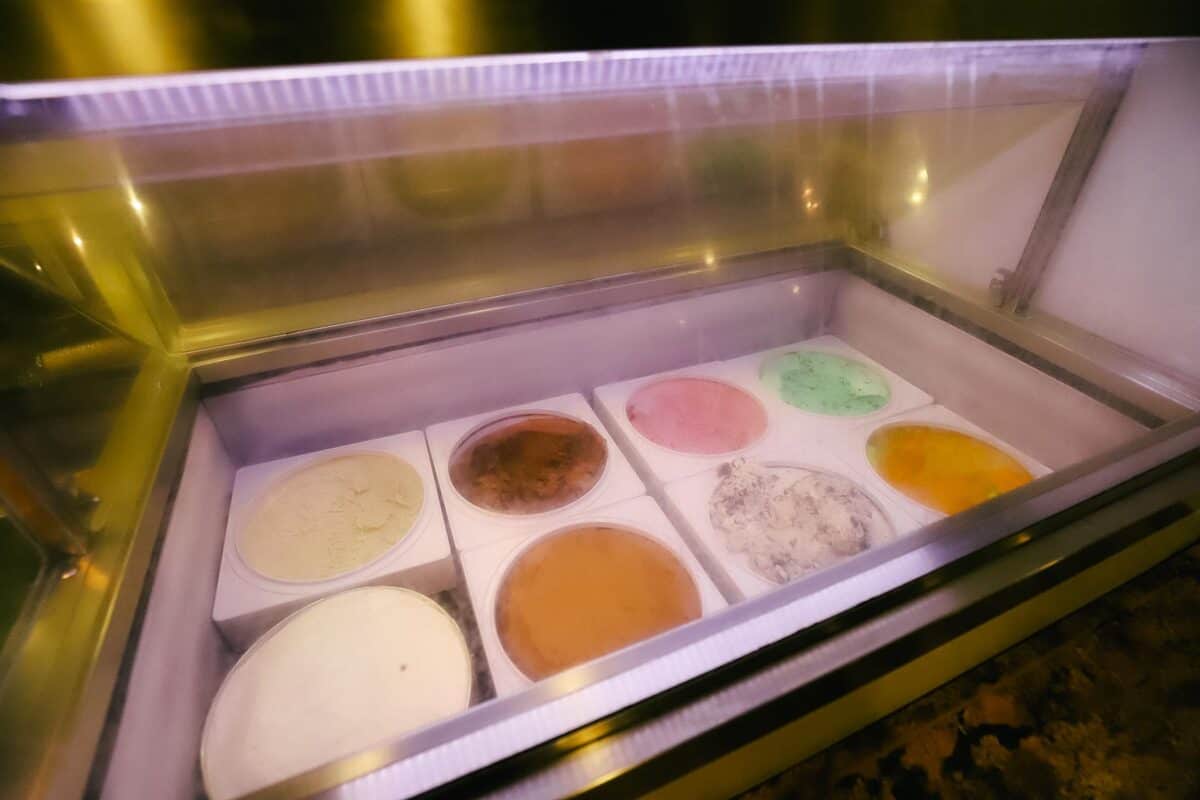 Cinnamon rolls and apple blossoms were sitting under a warmer.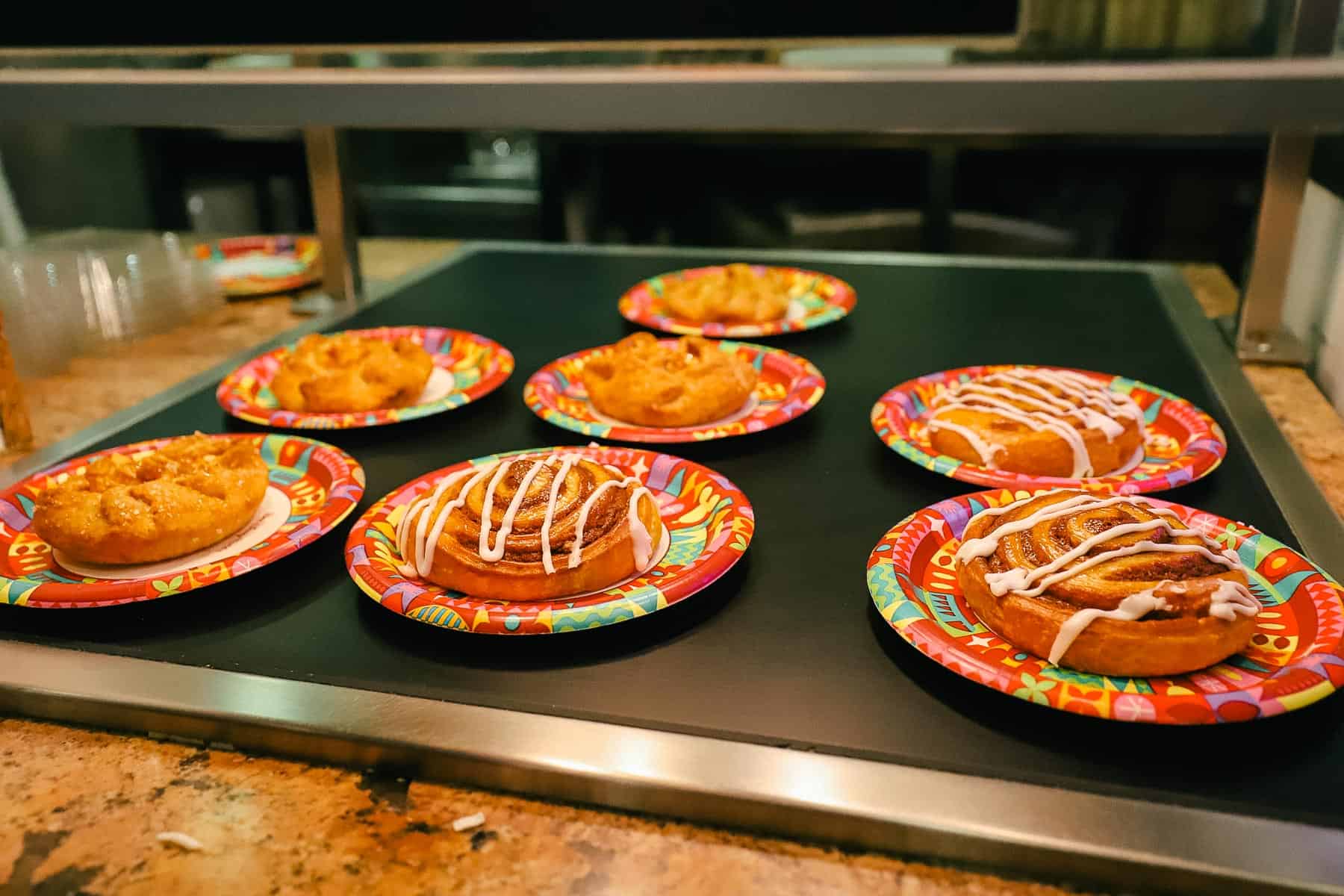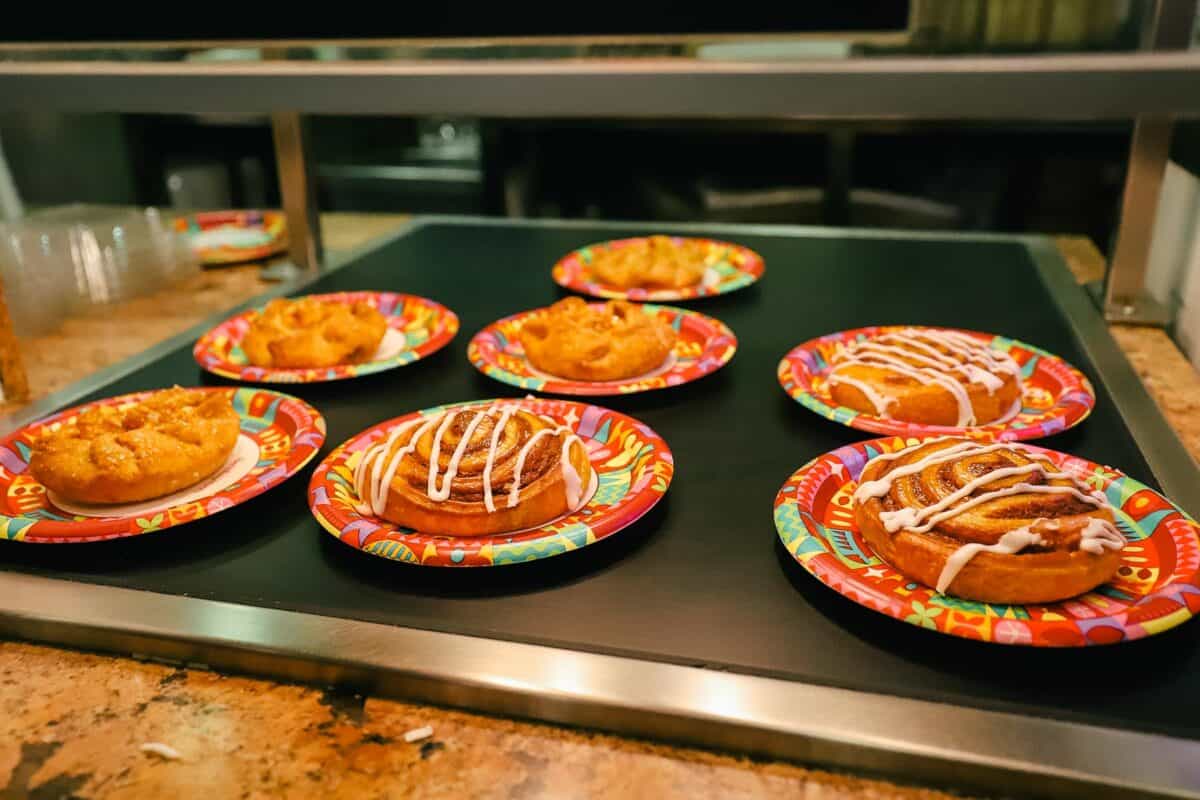 A few other desserts were listed when the menu changed:
Mickey Simple and Sweet Cheesecake
Cookies 'n Cream Sundae Cupcake
Assorted Cookies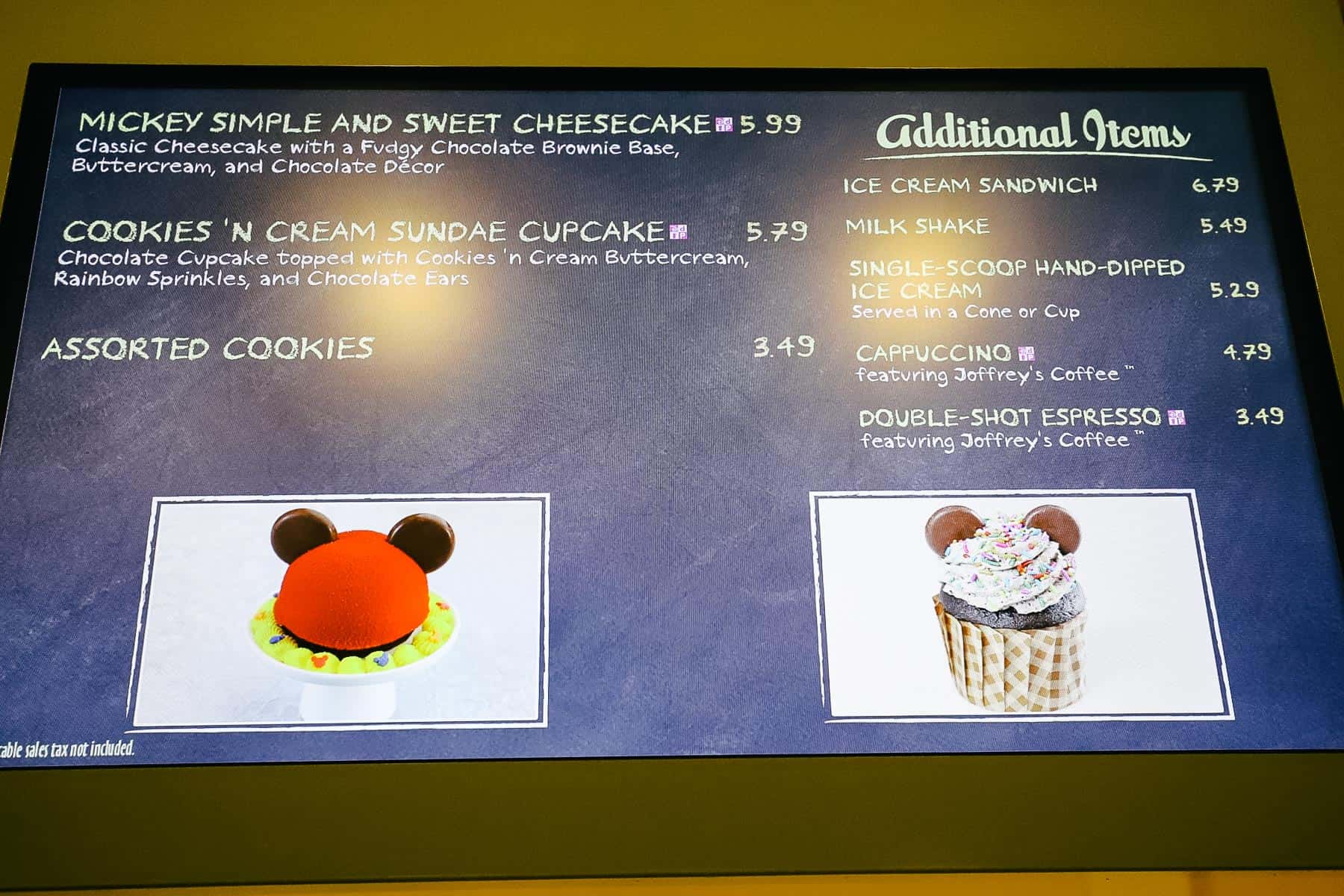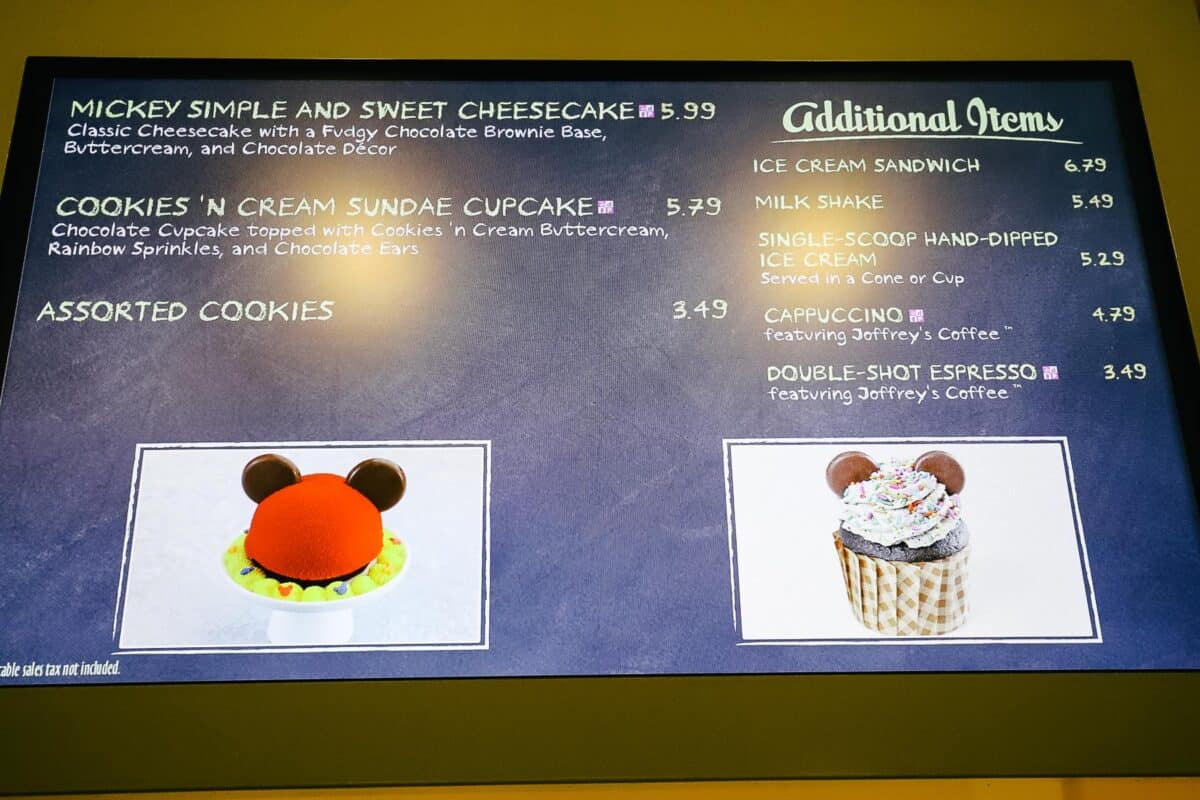 Here are the rest of the items in the bakery case.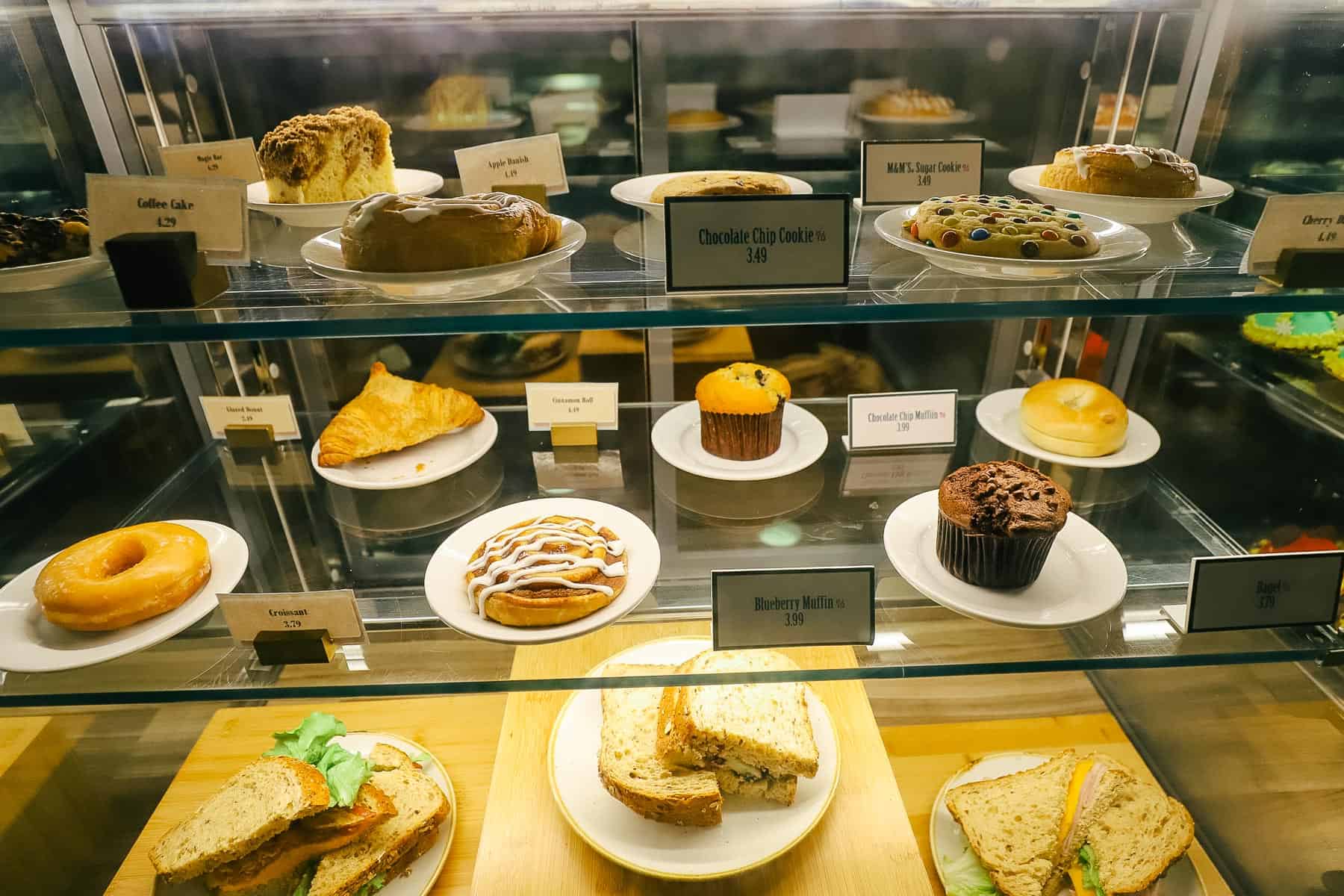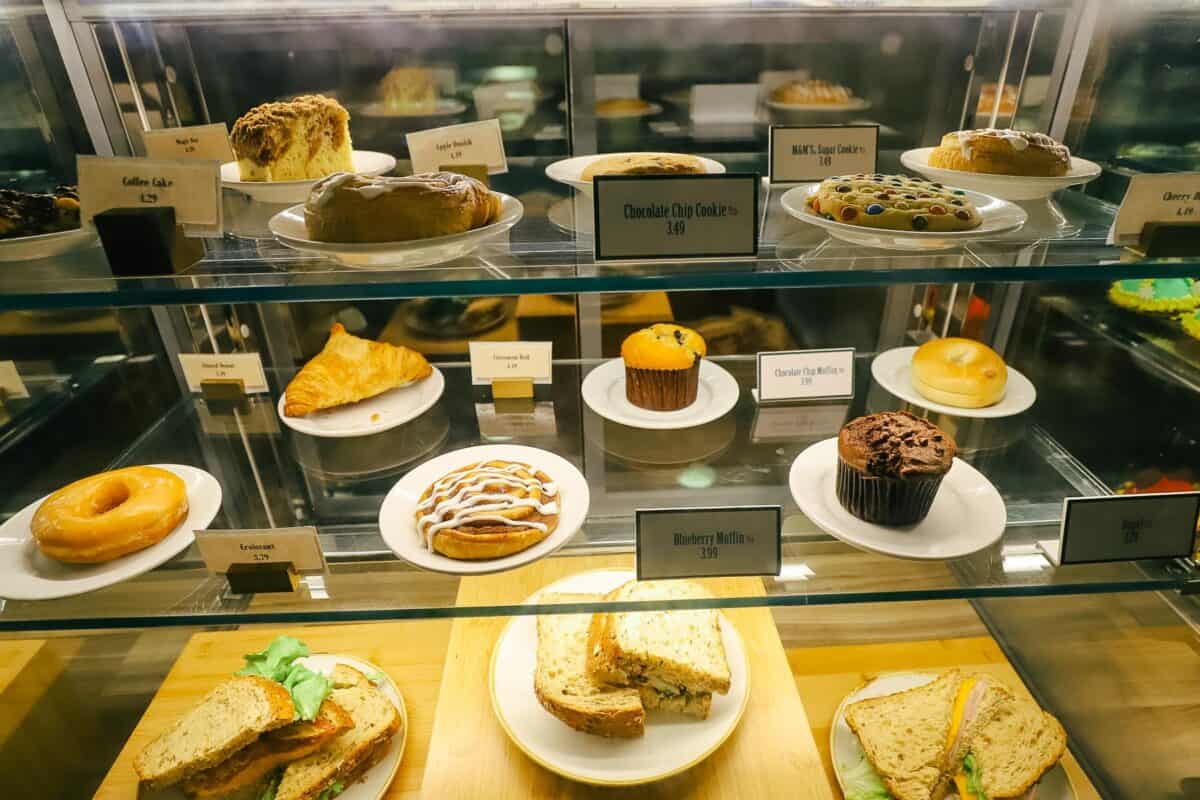 These items looked pretty tasty.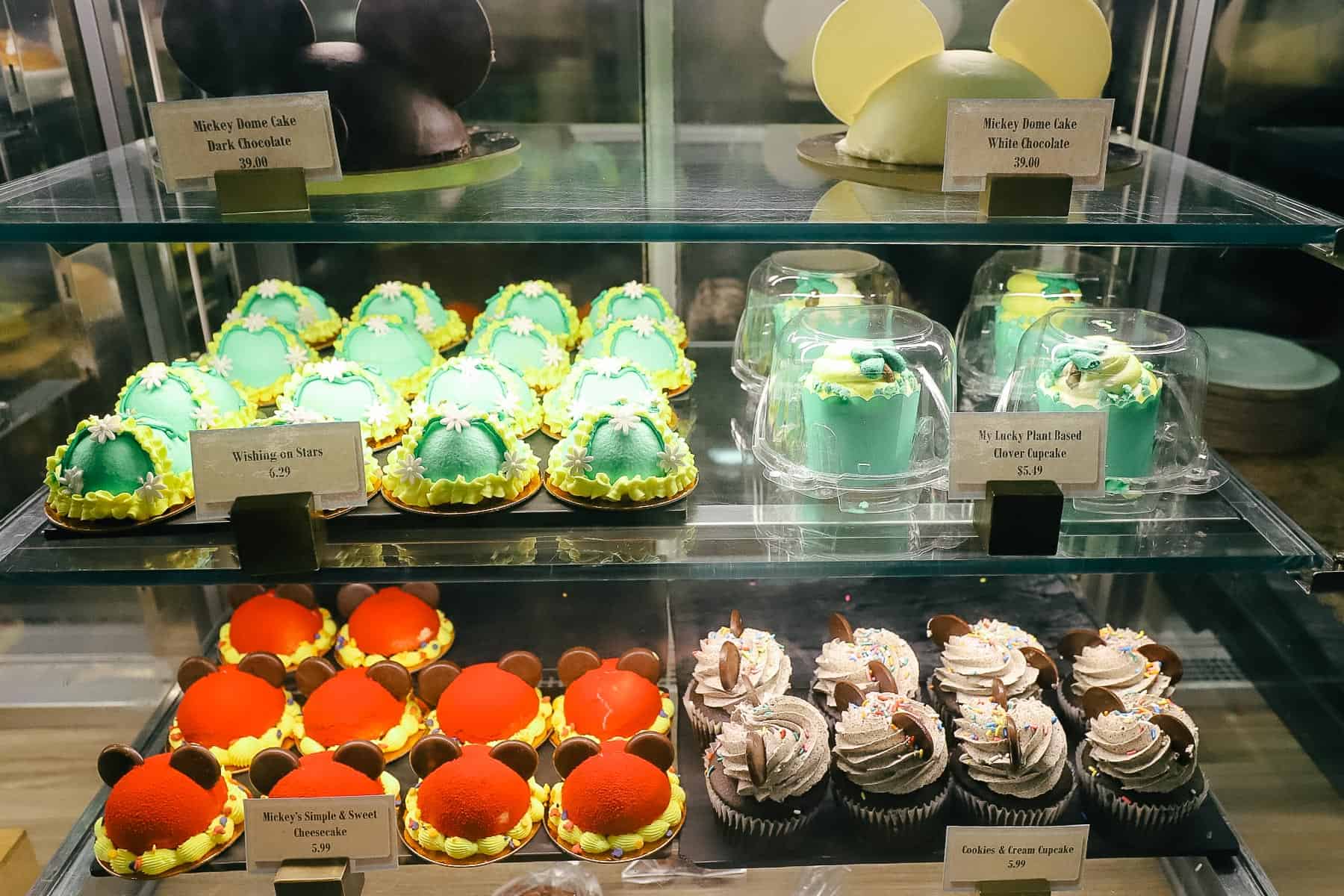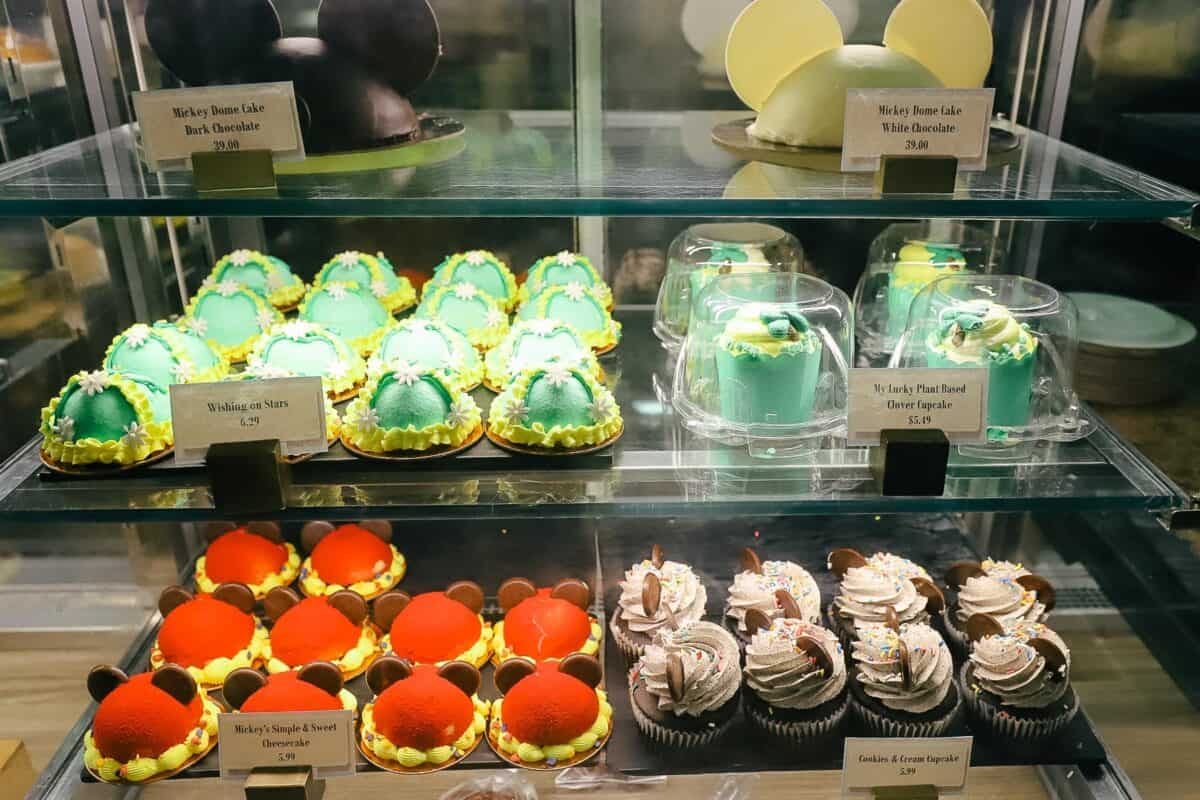 For breakfast, the options include:
Vanilla Pancakes
Vanilla Pancakes with Berry Compote
Bacon, Egg, and Cheese Bagel Sandwich
Egg and Cheese Bagel Sandwich
Kids' Meals:
Oatmeal with Dried Cranberries
Pancakes
Pancakes with Berry Compote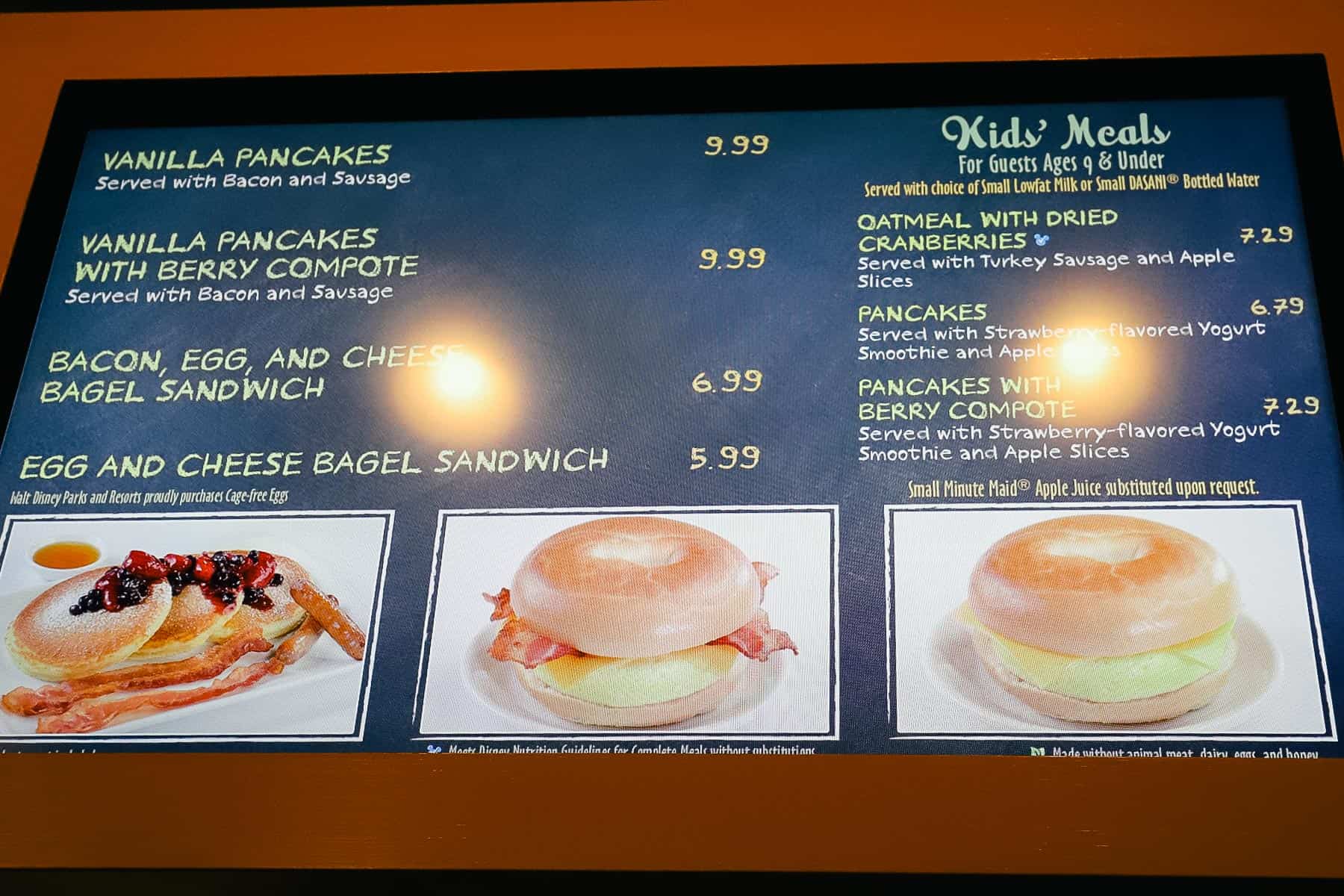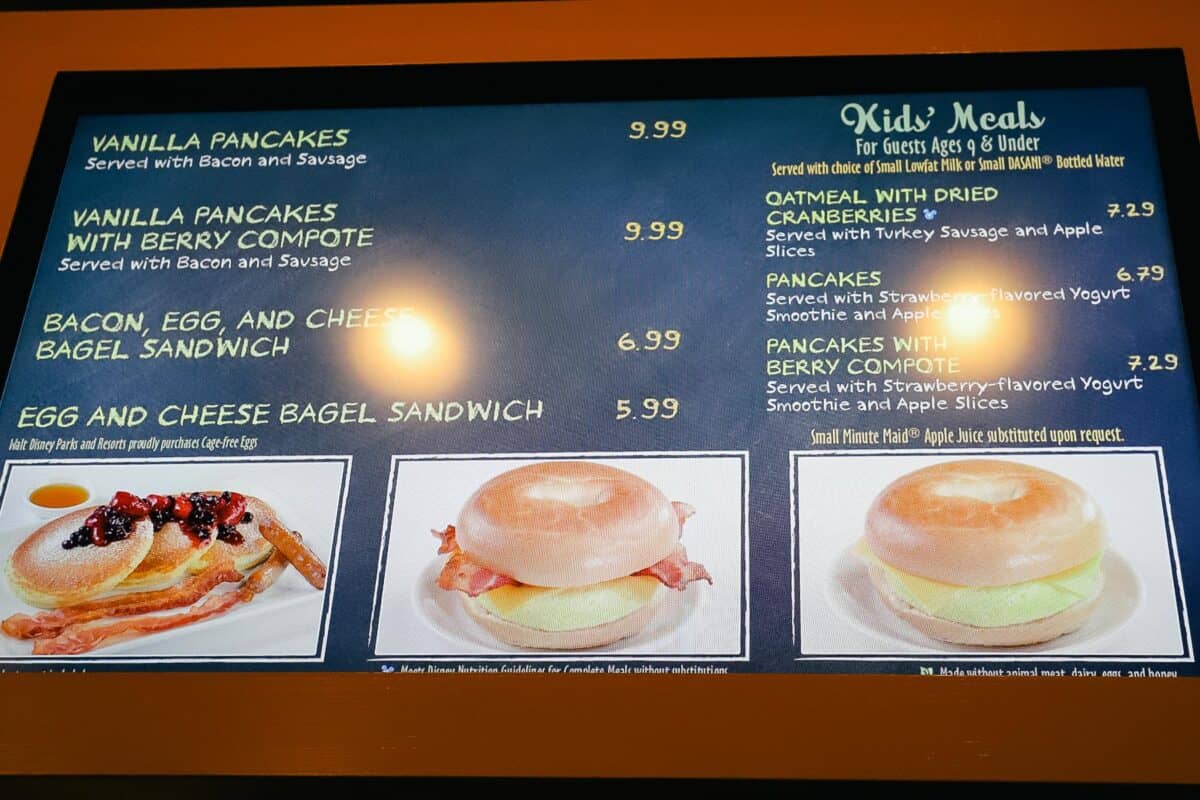 Other items:
Ham and Cheese Omelet
Plant-Based Mickey-shaped Frittata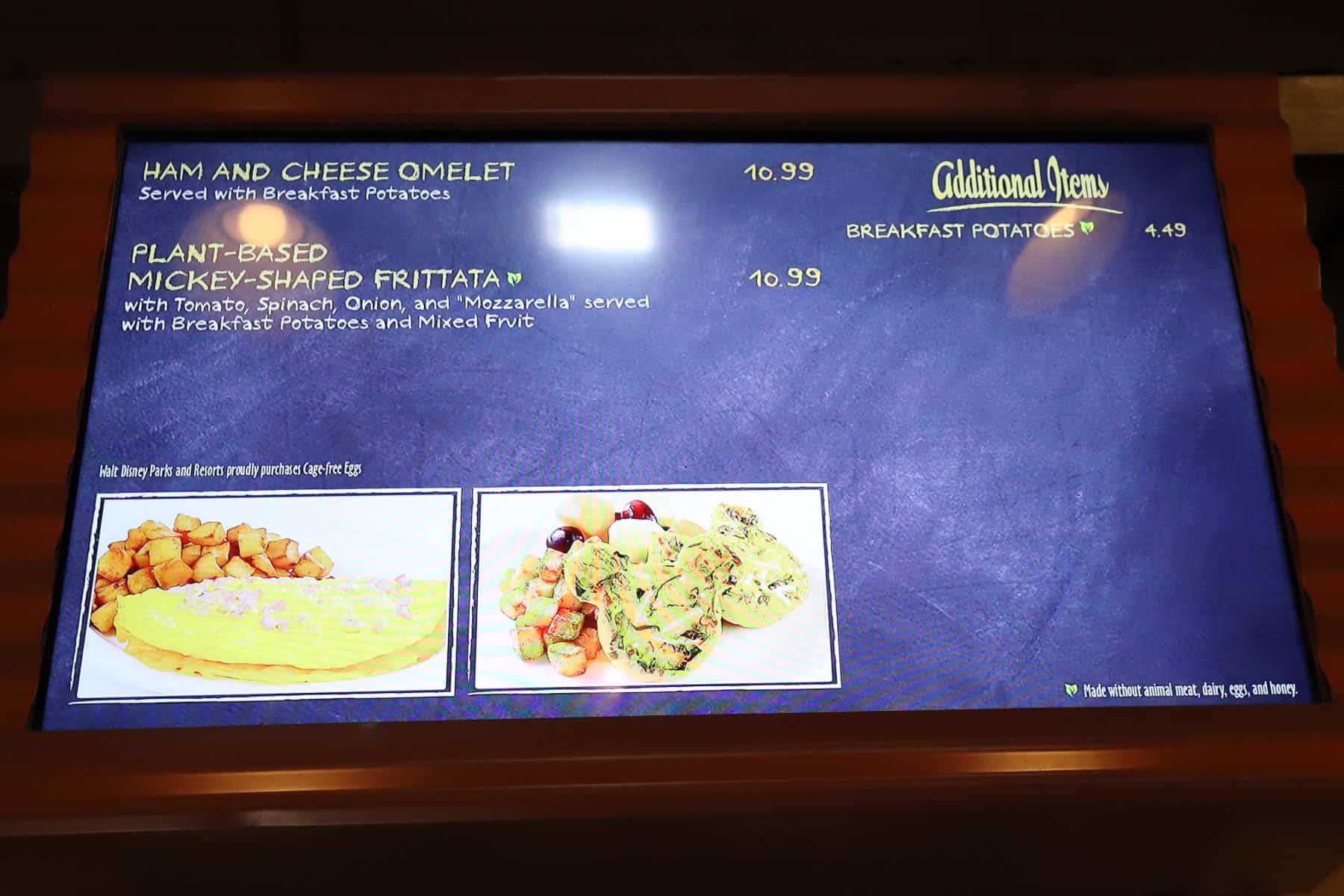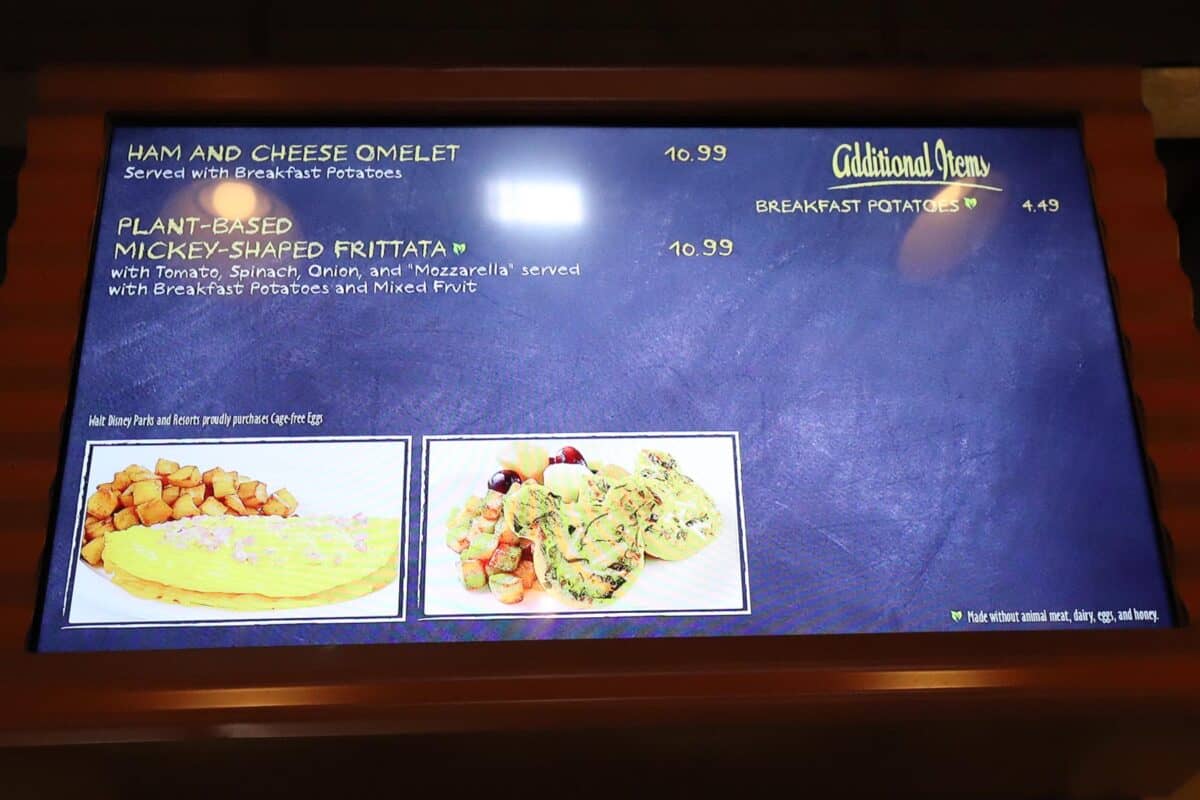 A few other items:
Waffle Bounty Platter
Mickey-shaped Waffles
Plant-Based Mickey-shaped Waffles
Kids' Meals:
Scrambled Eggs
Mickey Waffles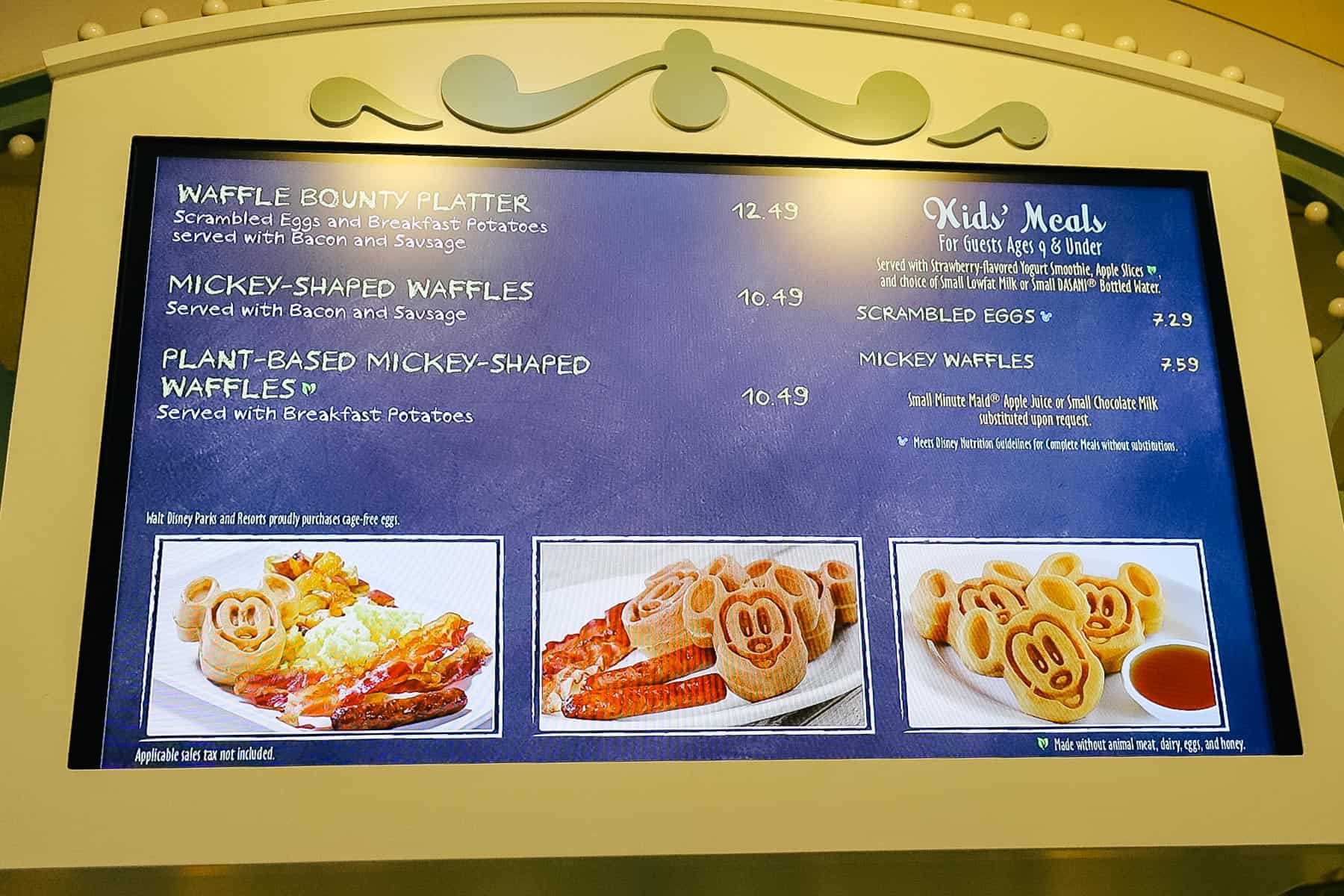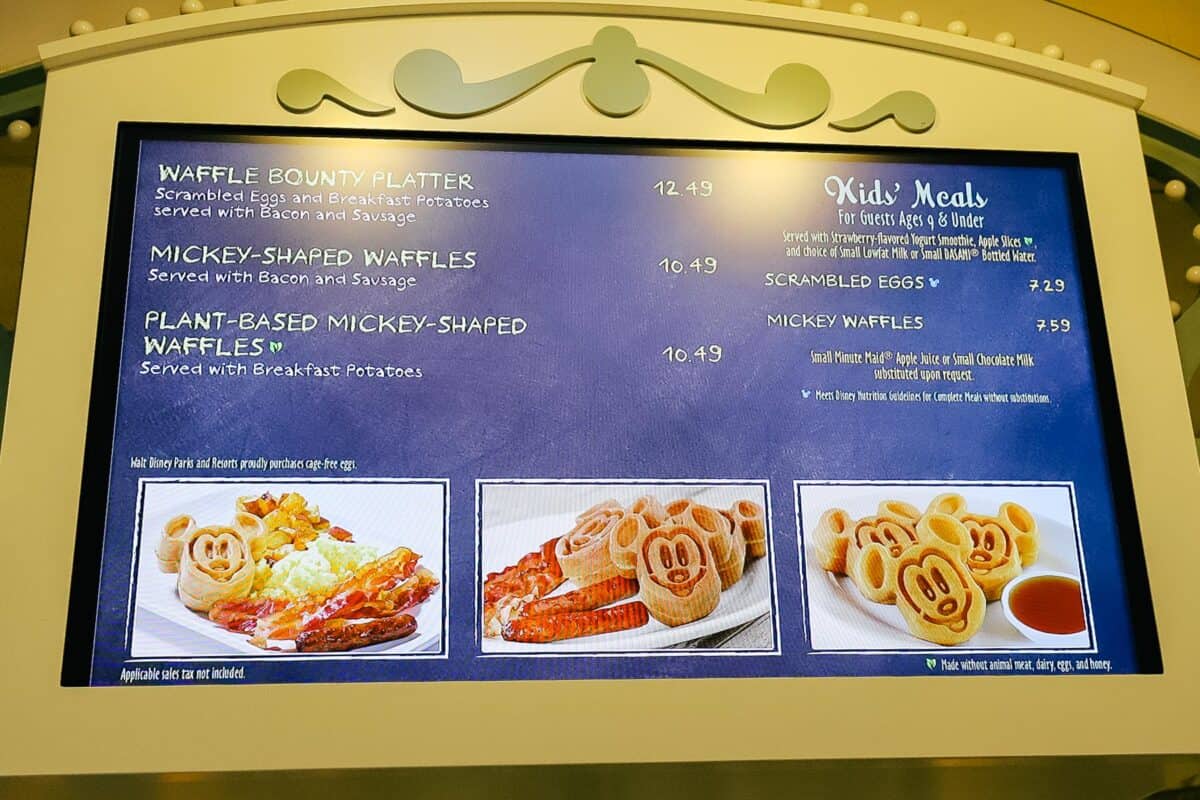 Overall, I felt Riverside Mill Food Court had a decent variety of items. However, there were many other items available on our last visit, which was a little over a year ago.
Unfortunately, none of these items were available during this visit. However, the salmon and jambalaya are still listed online:
Roasted Salmon Dinner
Roasted Tuna Dinner
Pot Roast
Jambalaya
*The infamous create-your-own pasta station hasn't returned either.
Mobile ordering is available at Riverside Mill Food Court. Or you can order food at one of the windows and then pay for it at the cash register.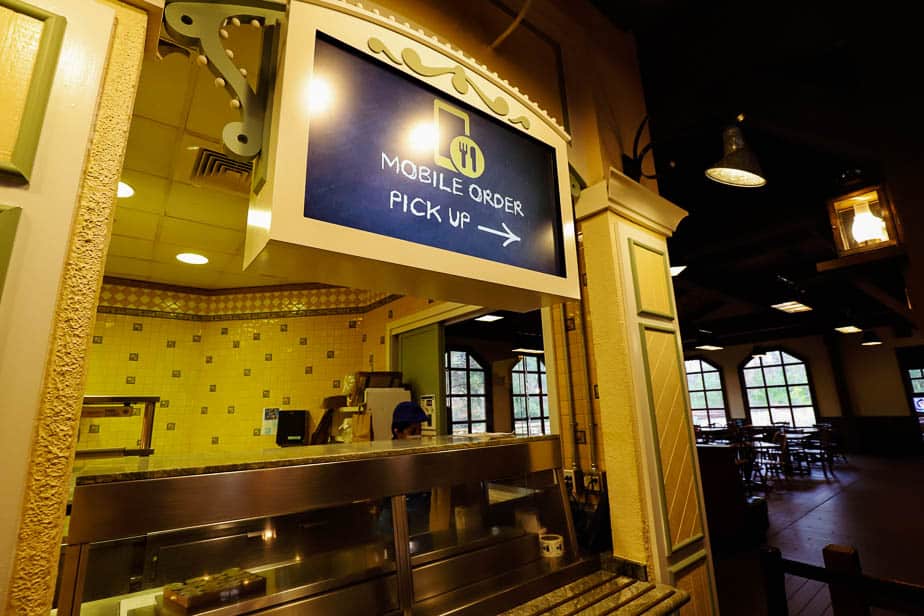 In addition to made-to-order type items, a few pantry items are on display. Below are the allergy-friendly Enjoy Life brand options and a few wines.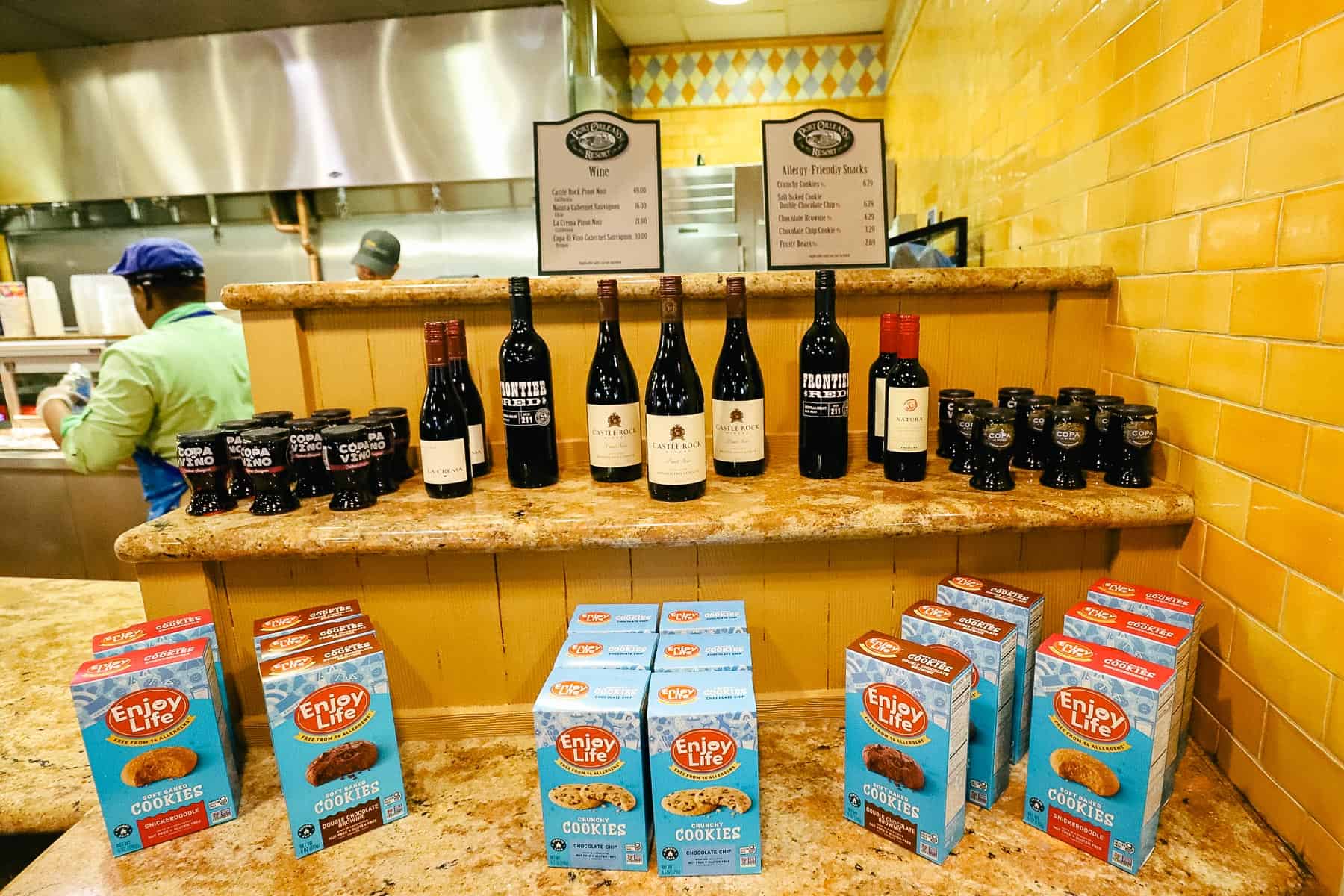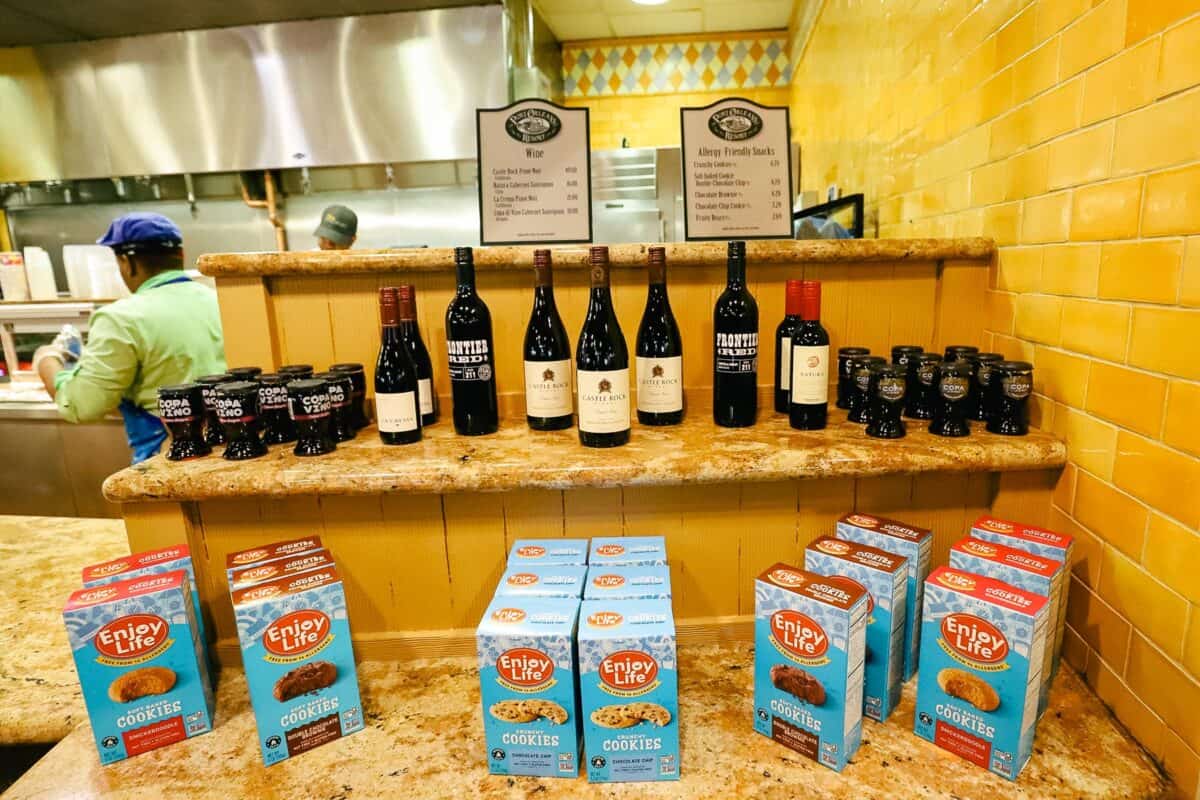 Here are the price lists.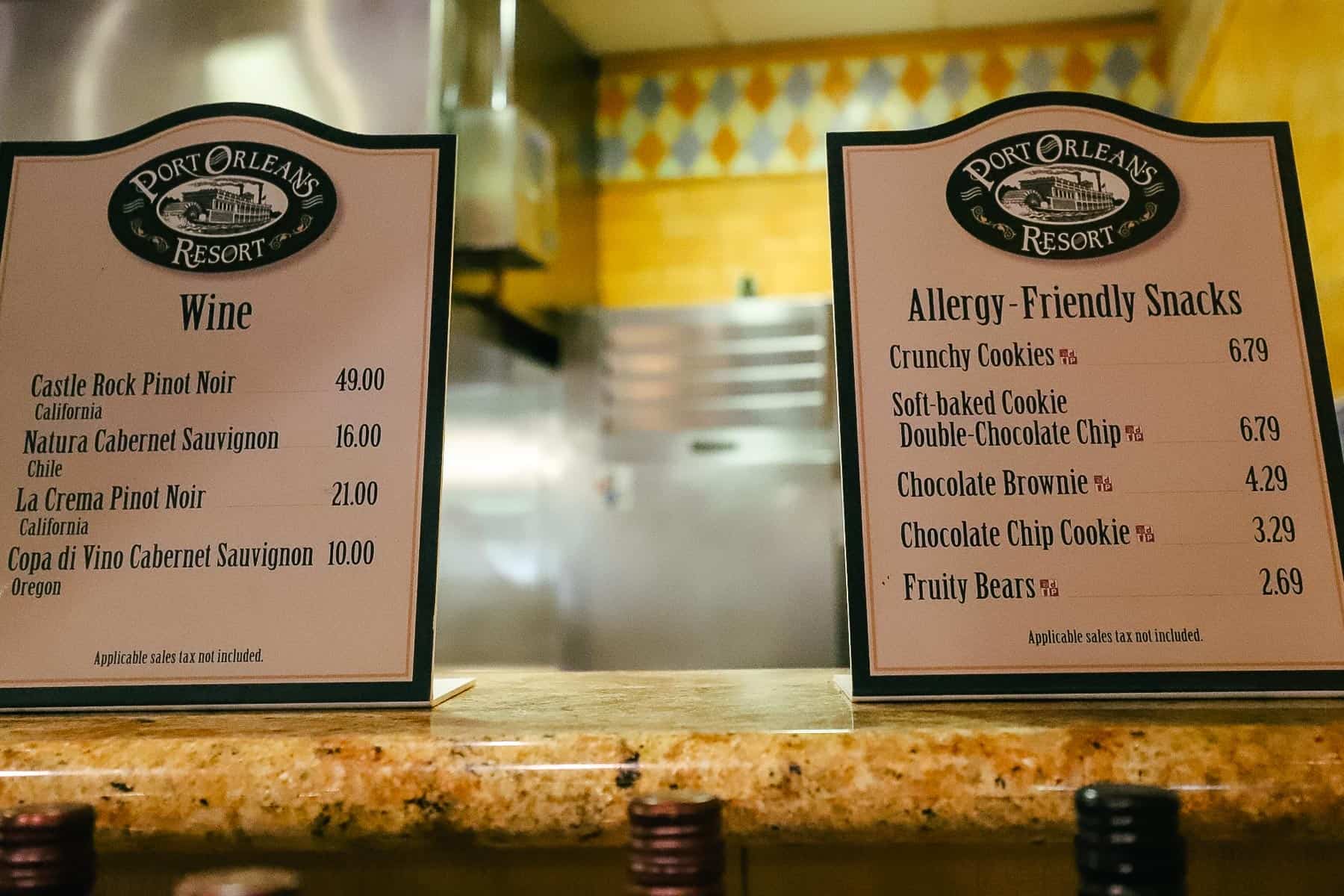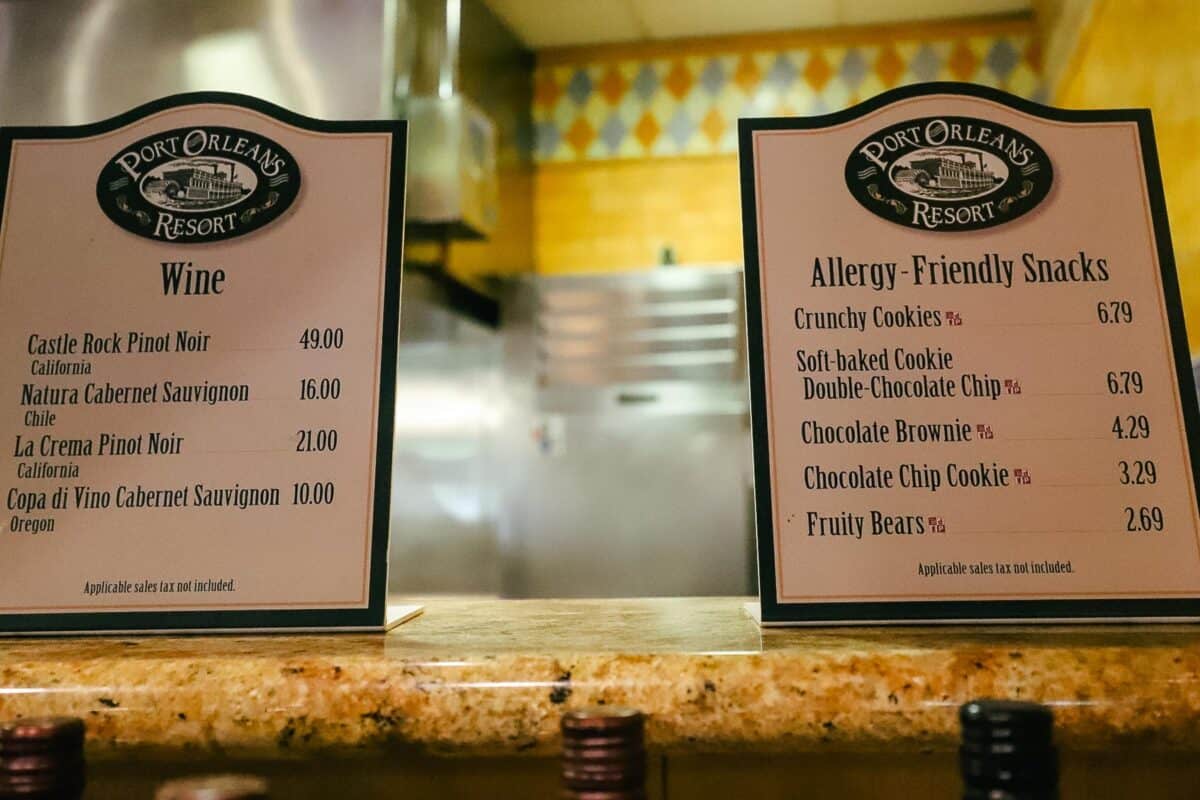 The refrigerated case has juice, water, bottled soda, beer, wine, fruit cups, and a few premade salads.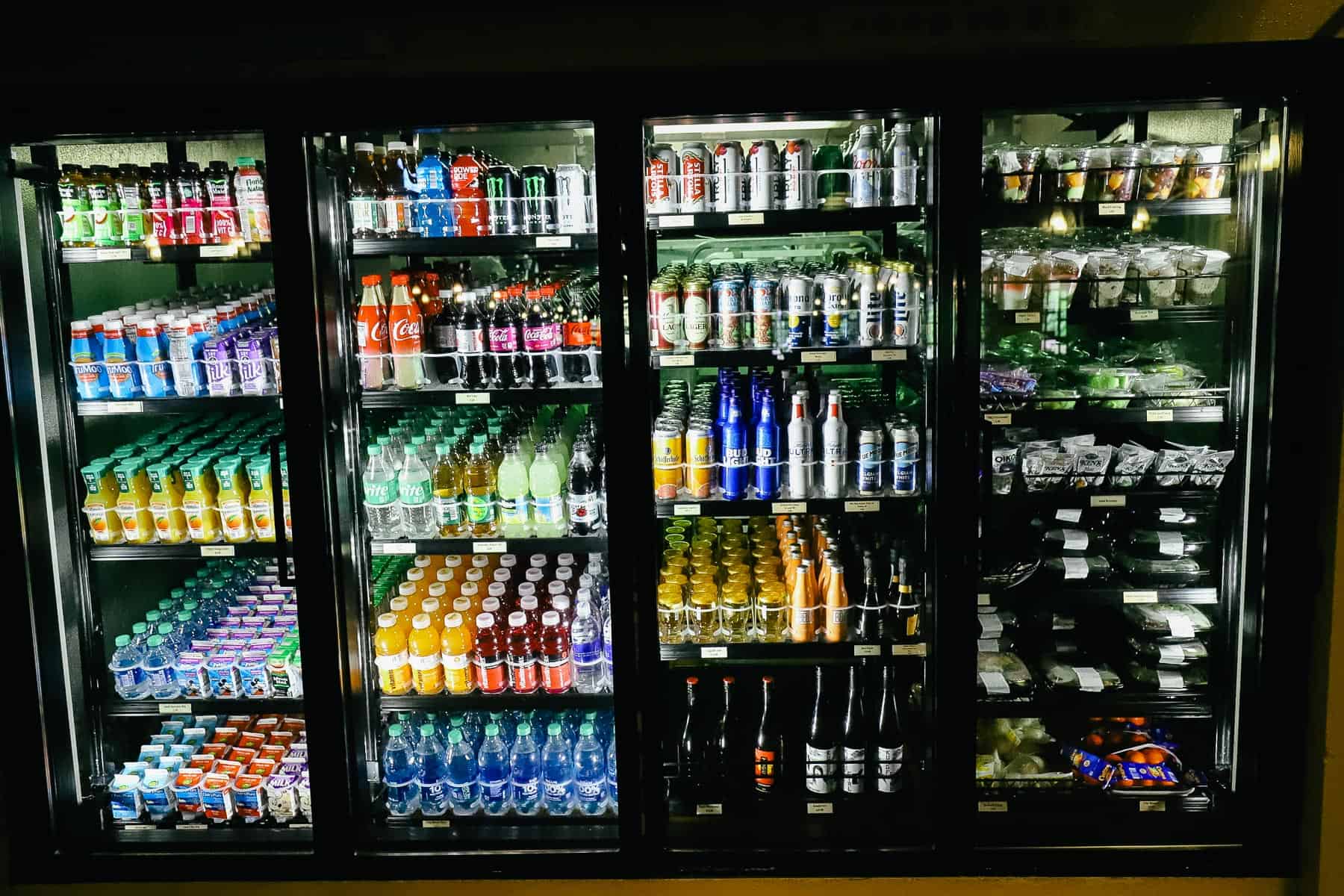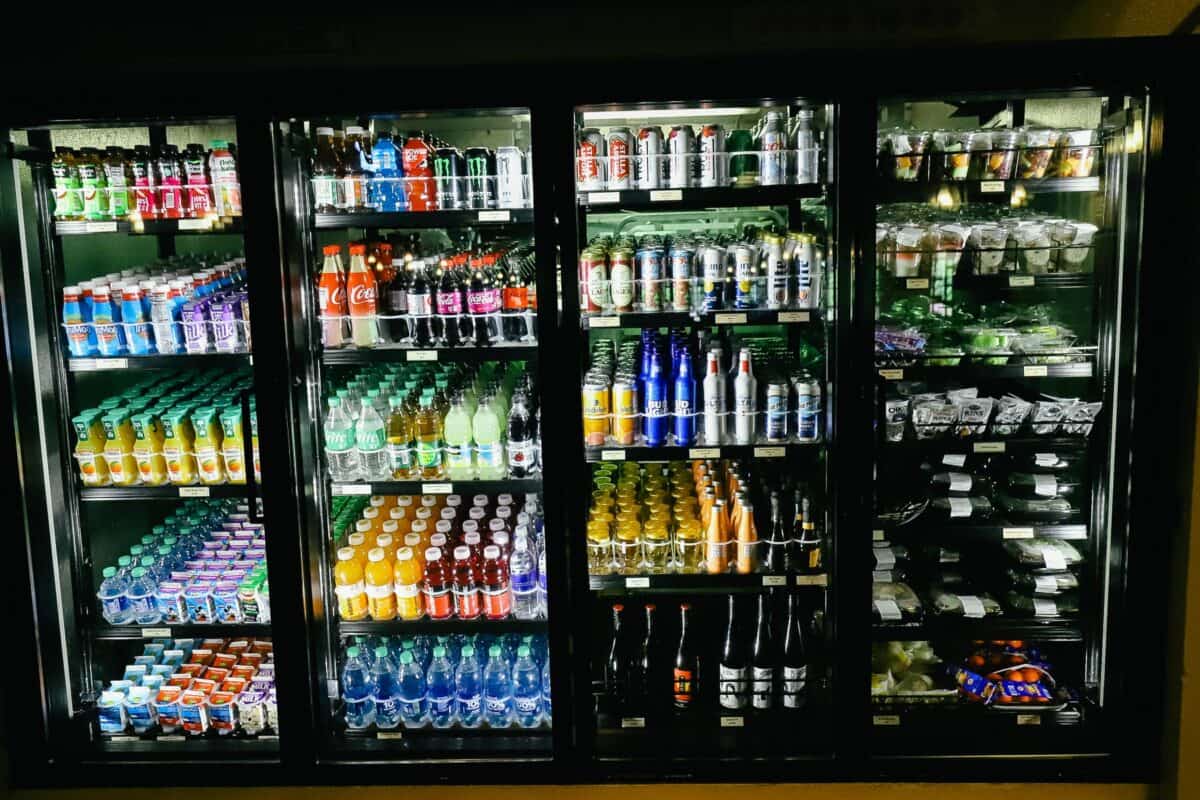 Here is a closer look: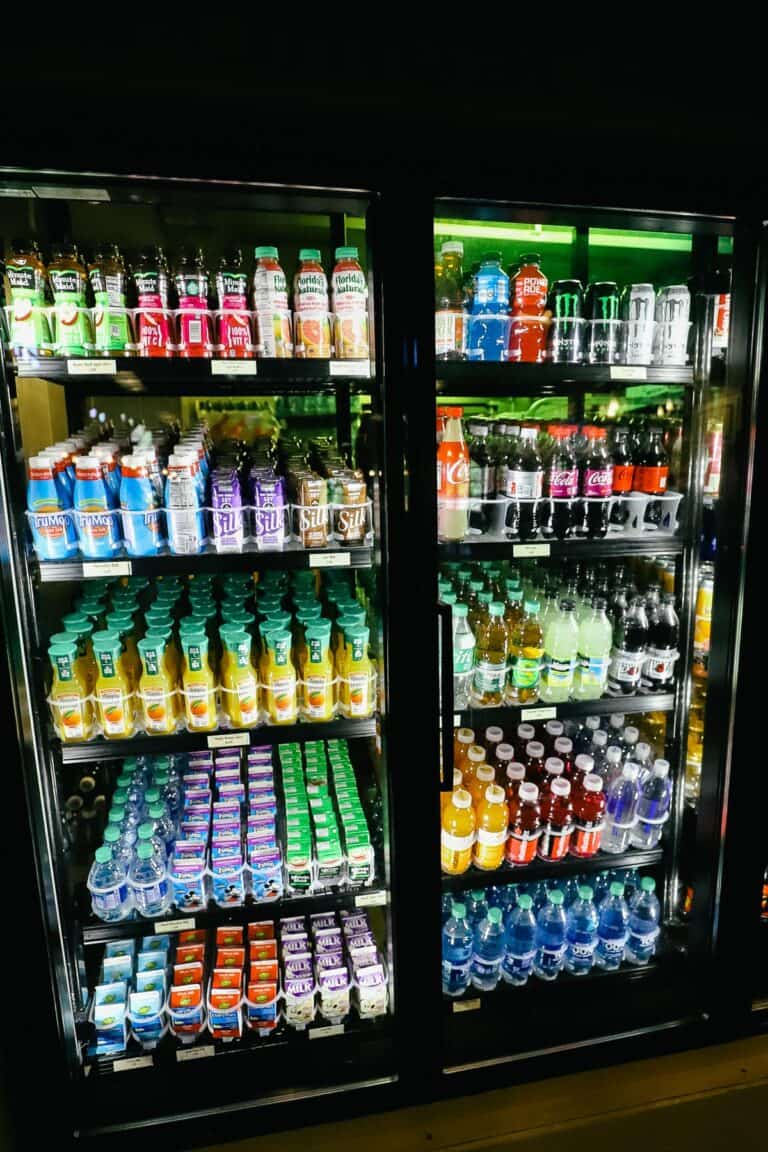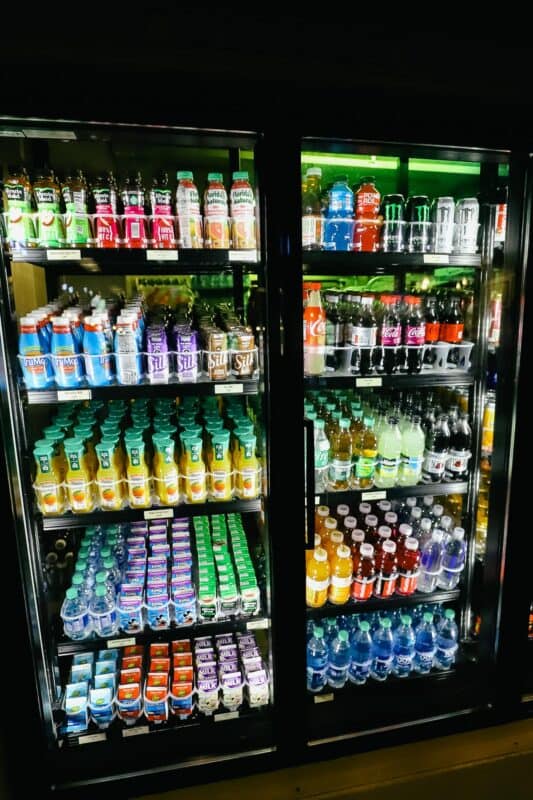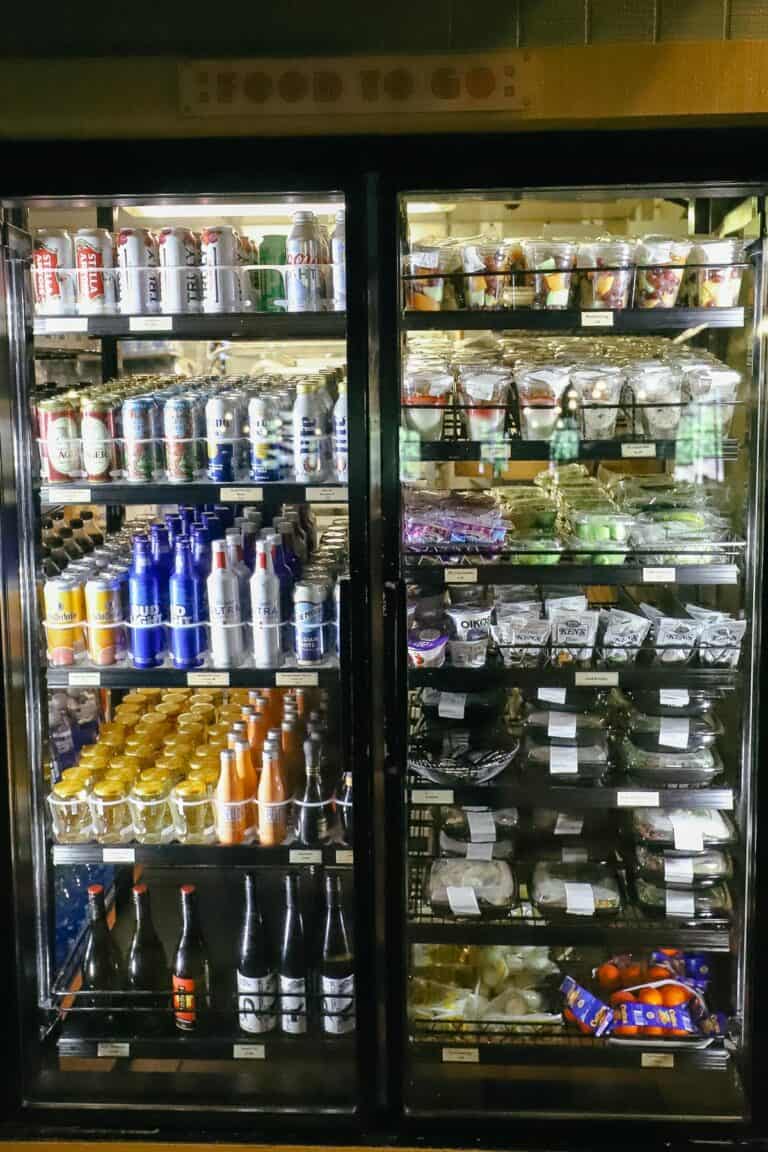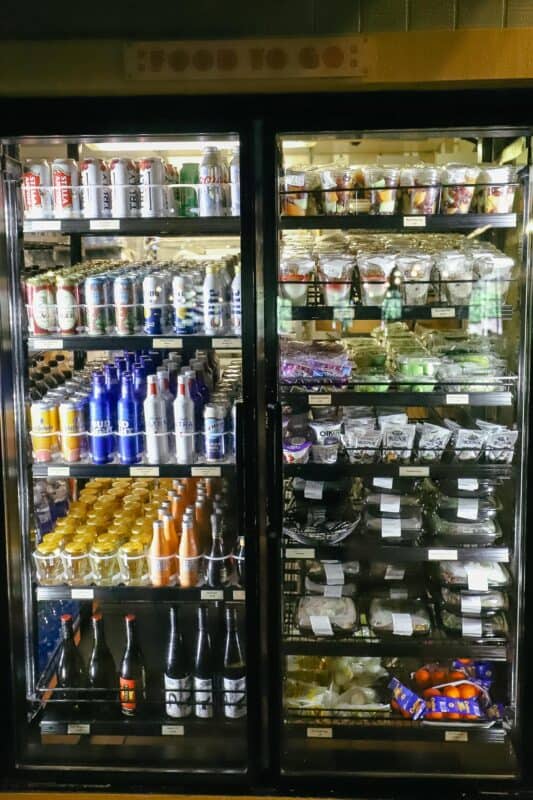 There were individual packs of cereal, fruit, and assorted chips near the register.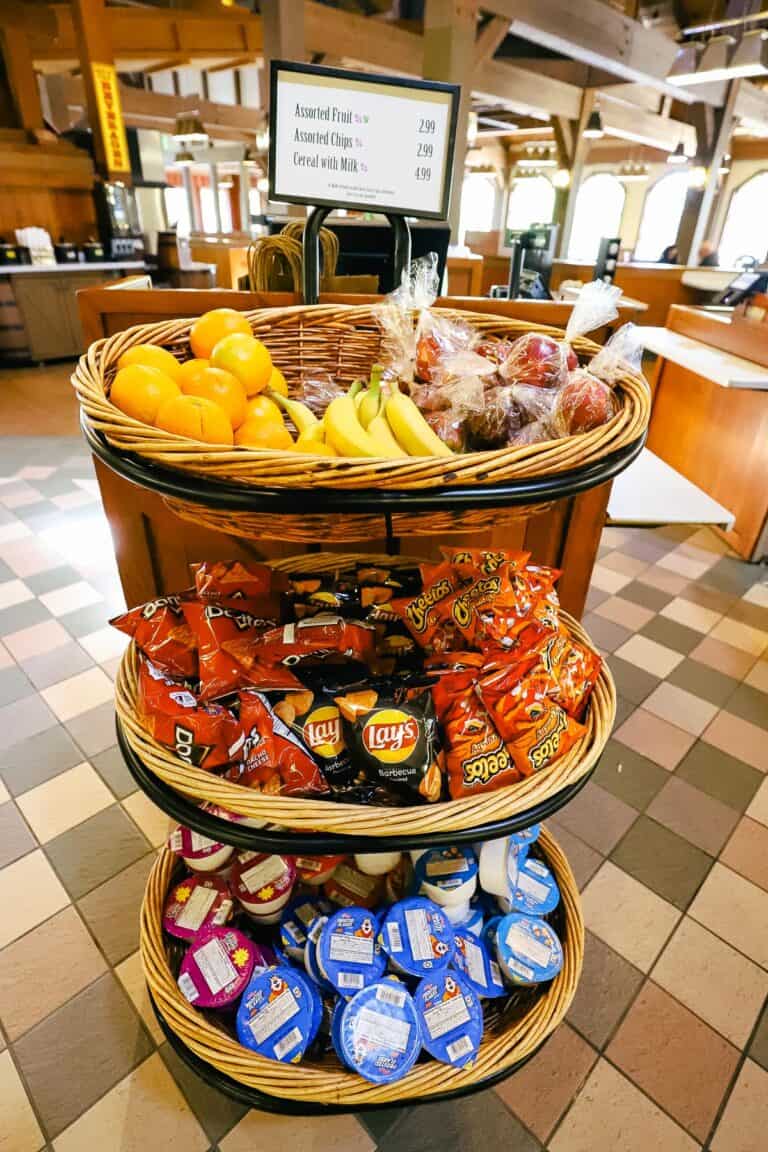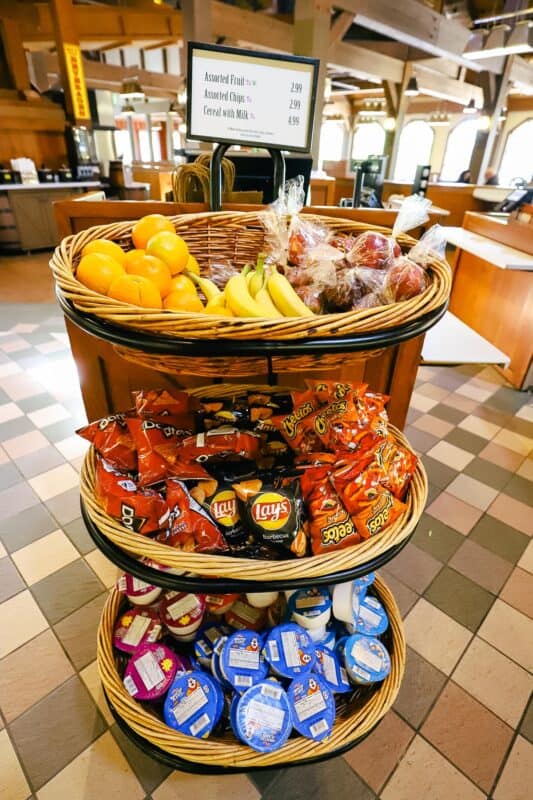 Here is the price list.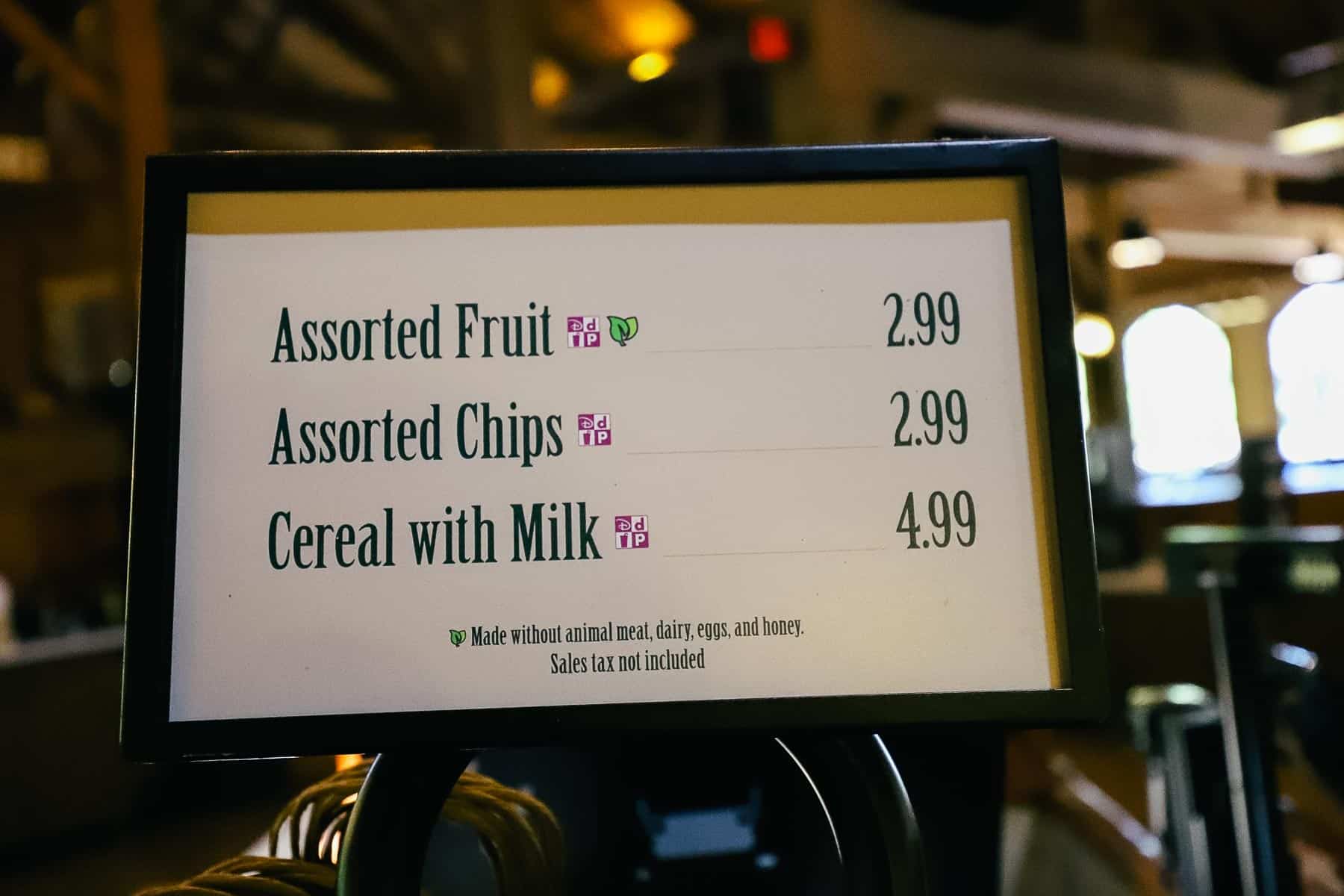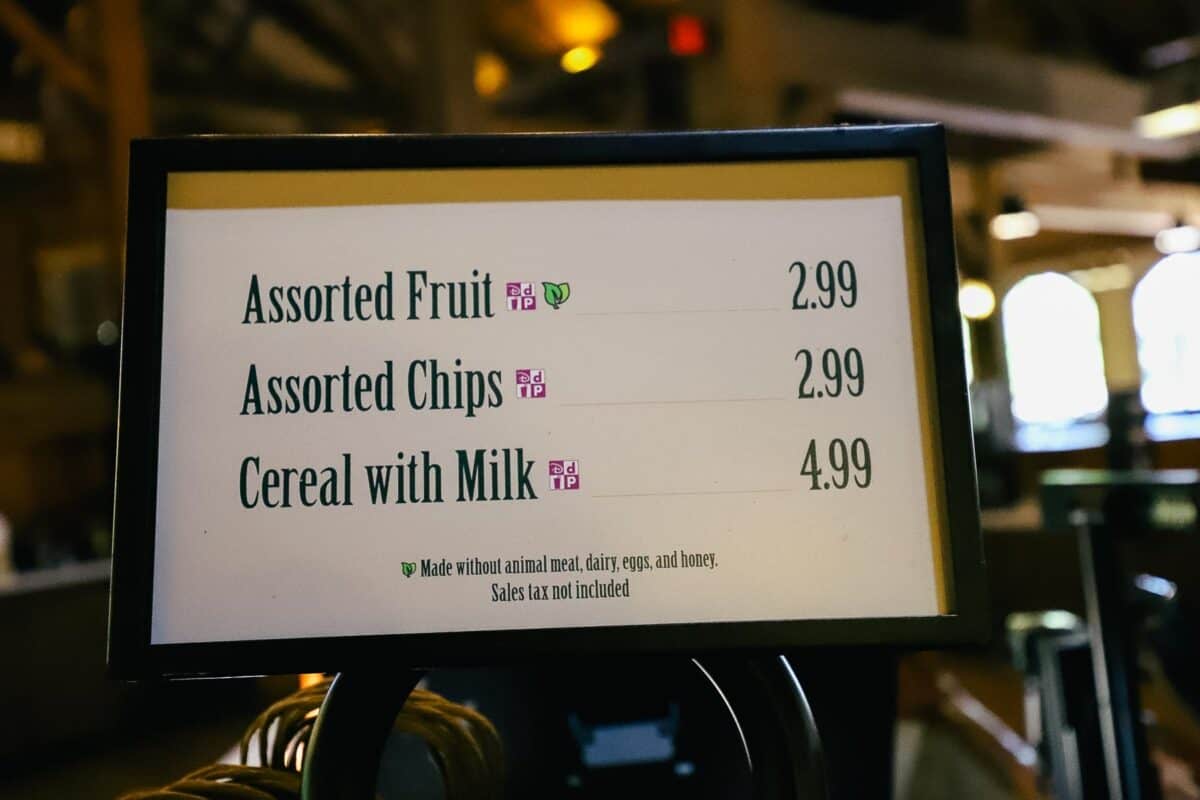 Ice cream treats are available near the register.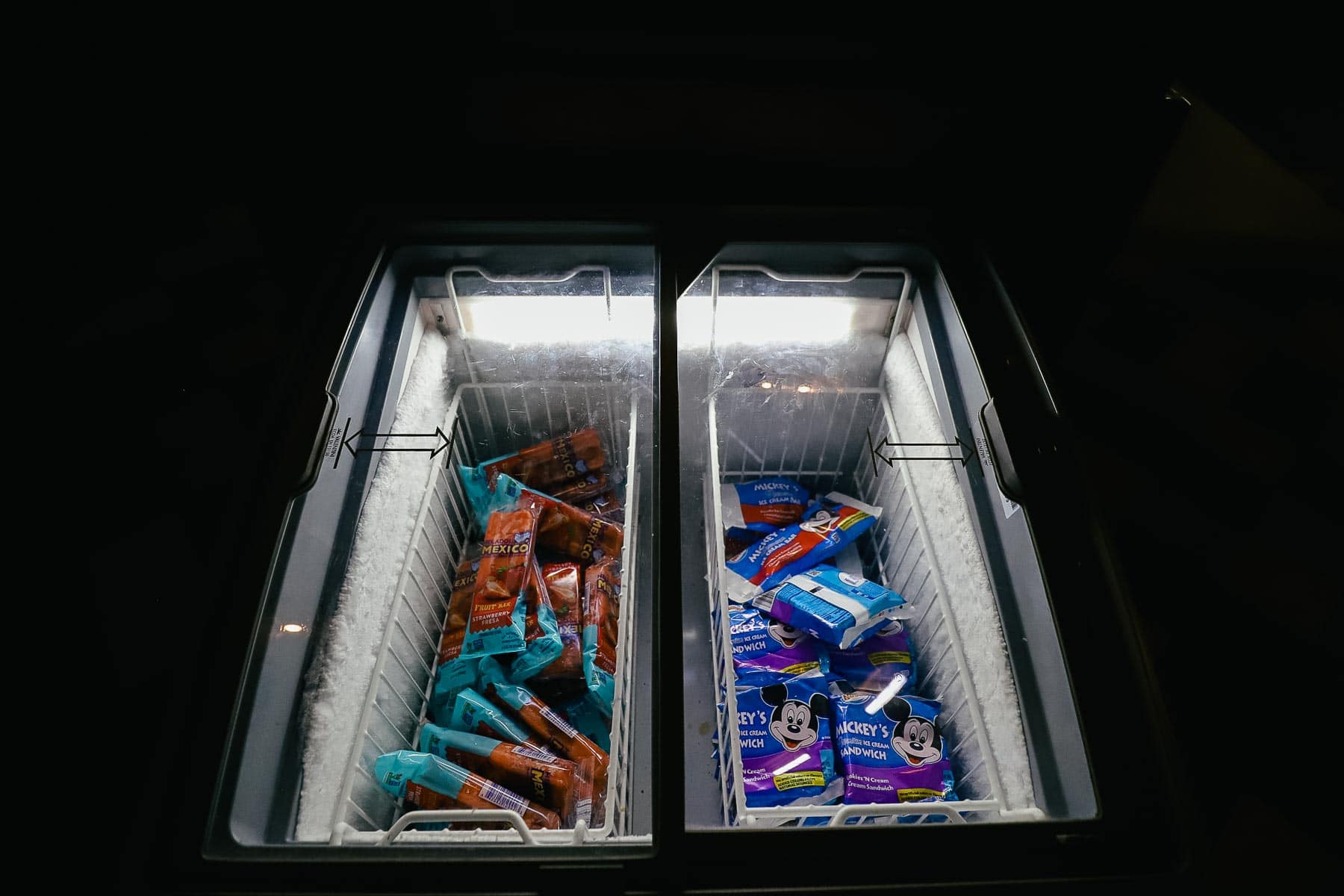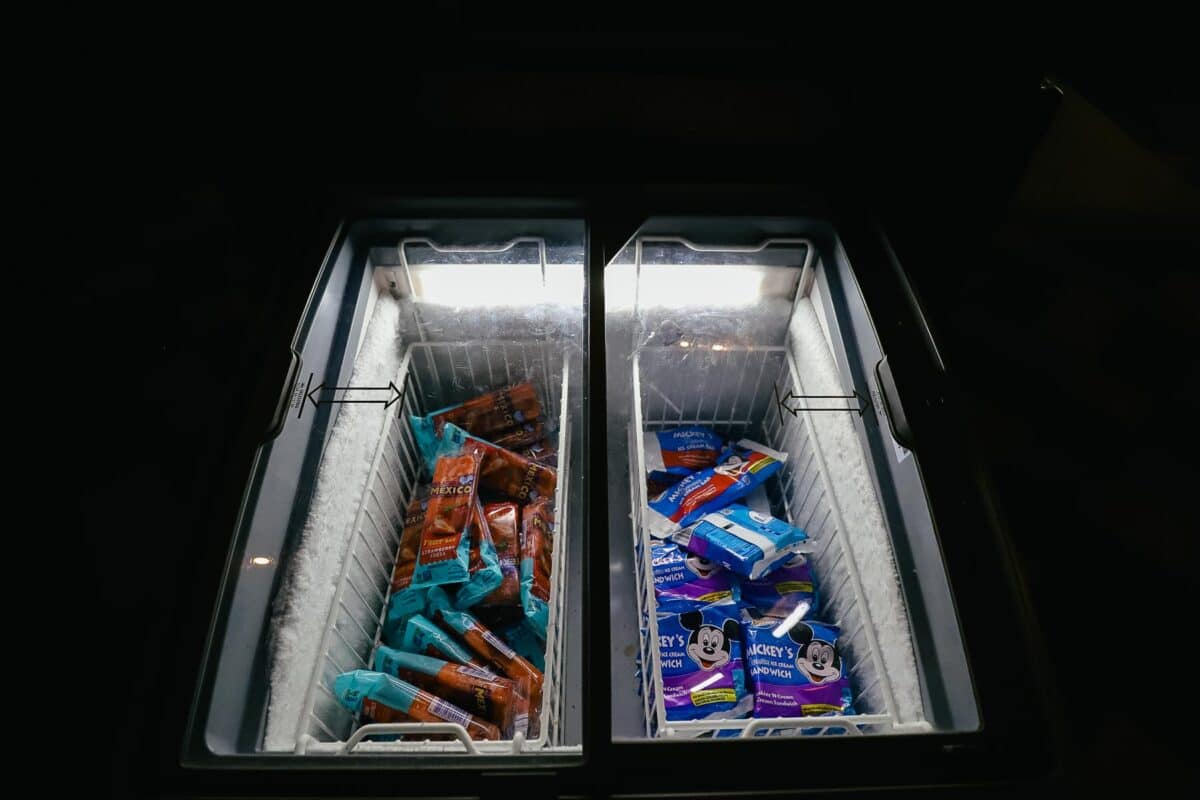 While Riverside Mill doesn't have a ton of grab-and-go items, you can find those things in the resort's gift shop. During this stay, we stopped in and photographed everything. They have plenty!
Related: Fulton's General Store at Port Orlean's Riverside
Resort Refillable Mugs are available for resort guests to purchase. They are $21.99 and are good at any resort counter service with a public refill station for the length of your stay.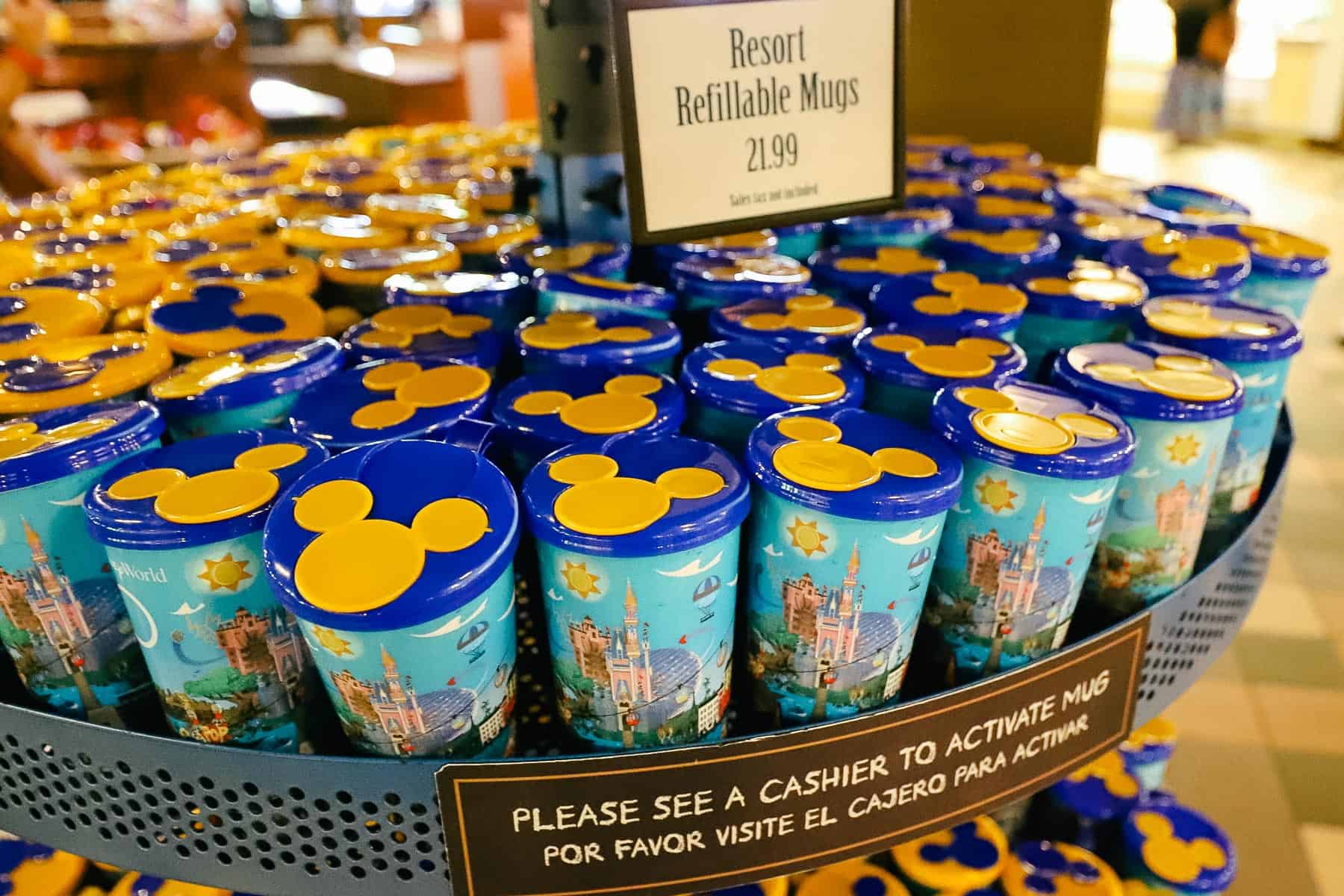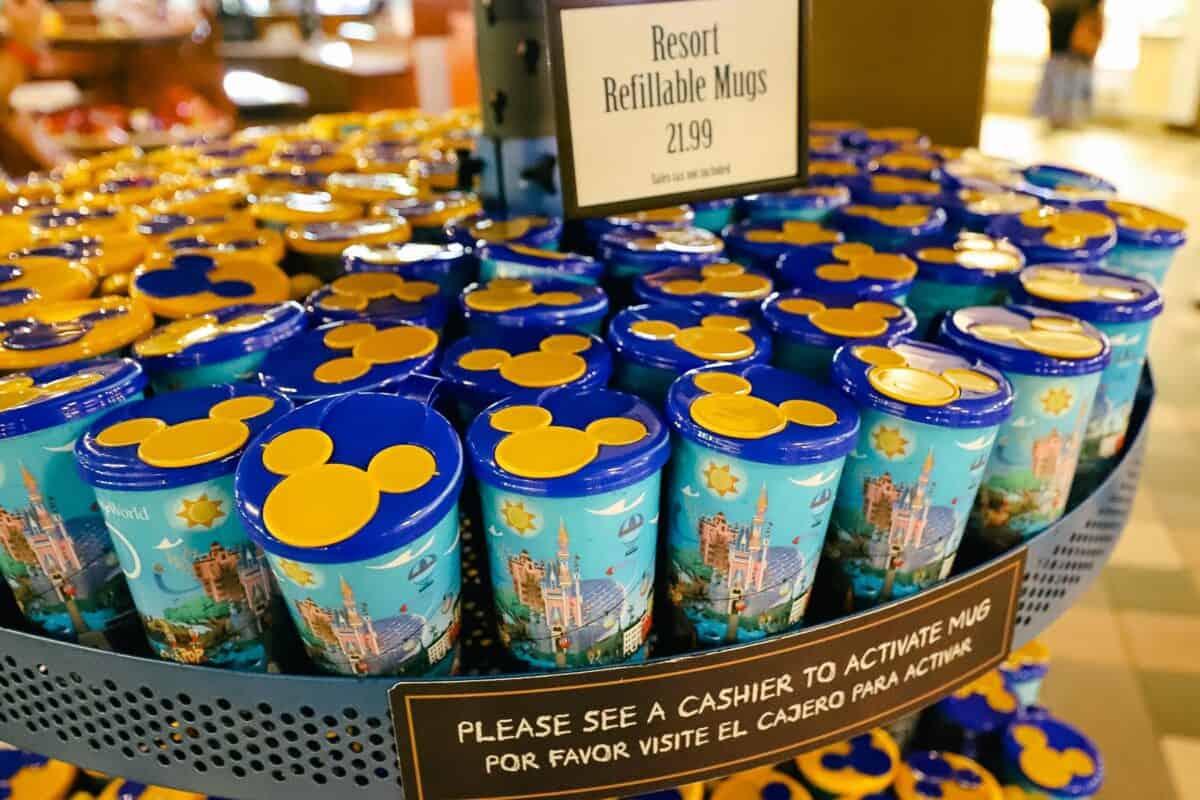 So they are good at Riverside at the food court and the resort's feature pool. Additionally, if you dine at any other resort counter service or pool bar, you can use them there.
Related: Pools at Port Orleans Riverside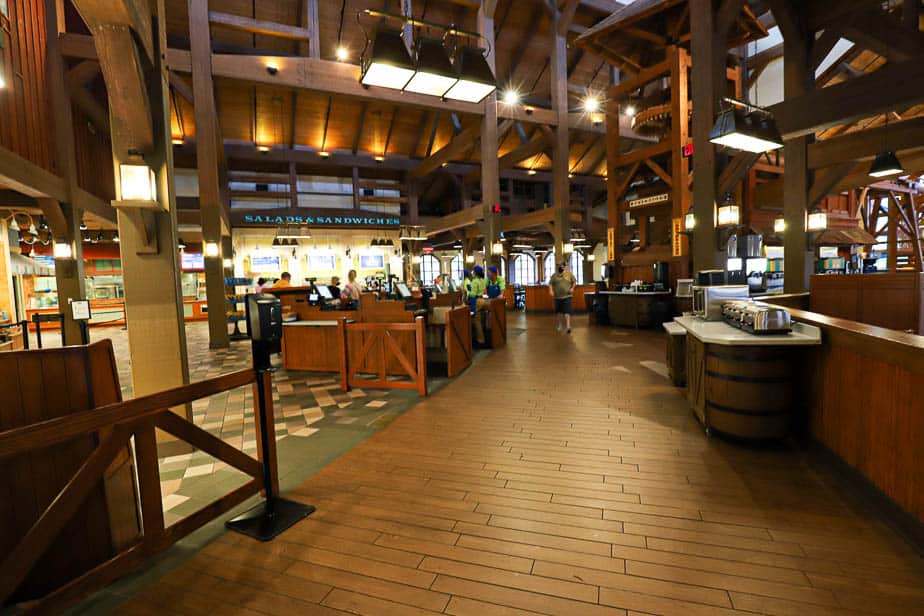 Several microwaves and toasters are usually available.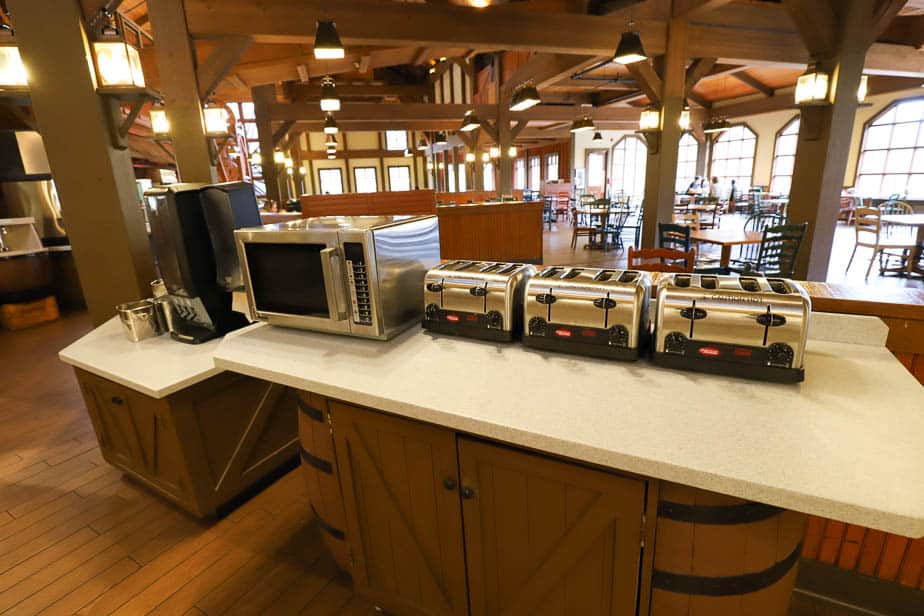 Unfortunately, the microwave seemed to have disappeared since our last visit. Hopefully, it was only temporary.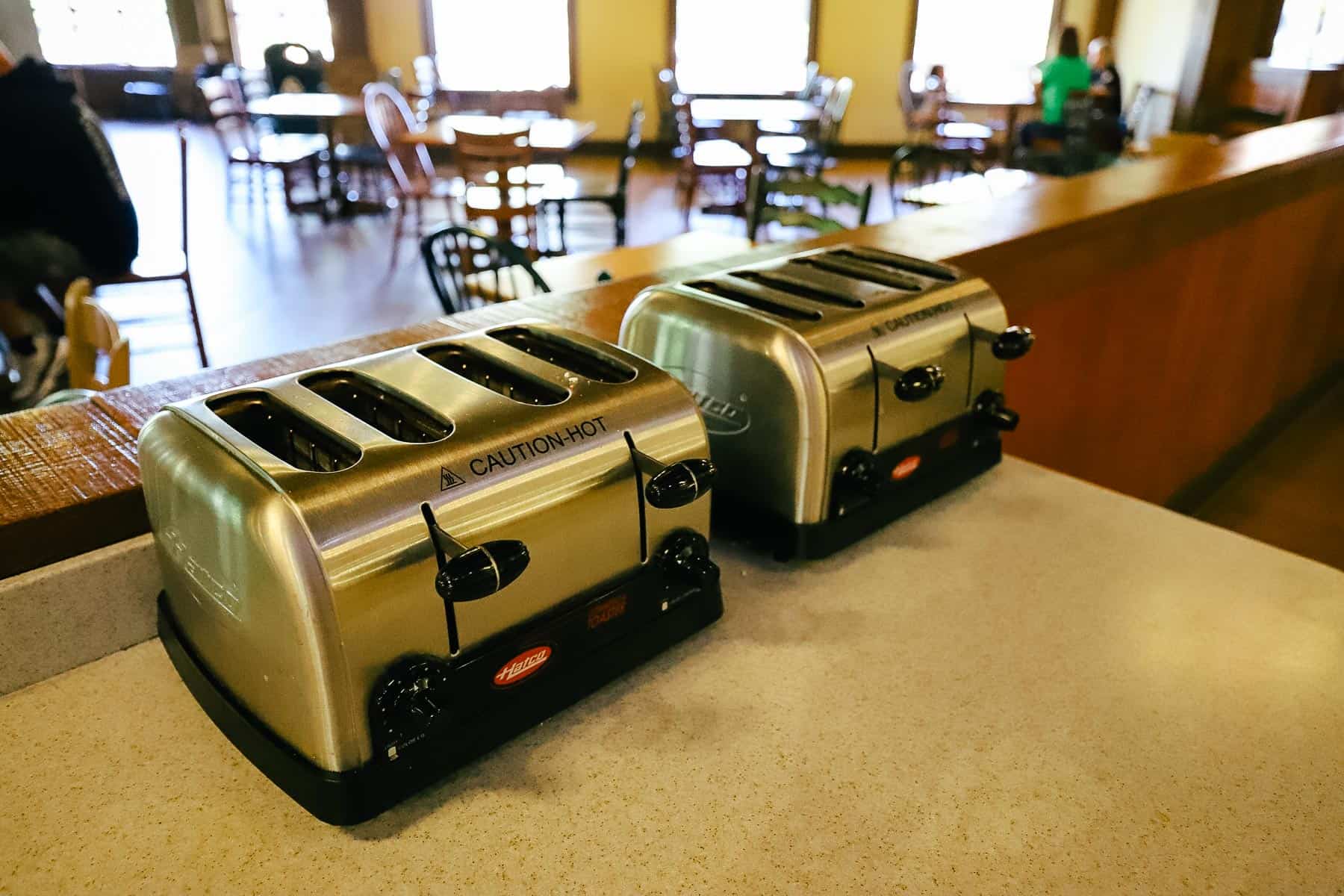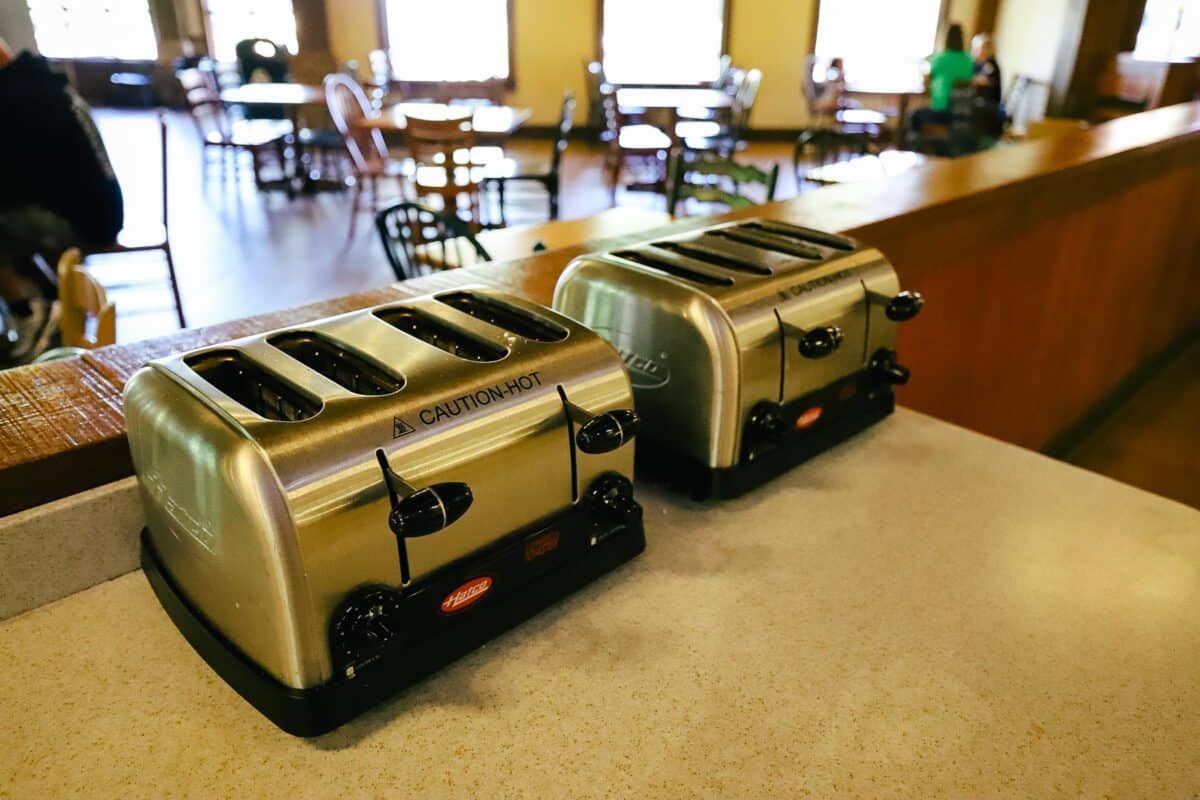 Additionally, there's a sink to wash out your rapid refill mug.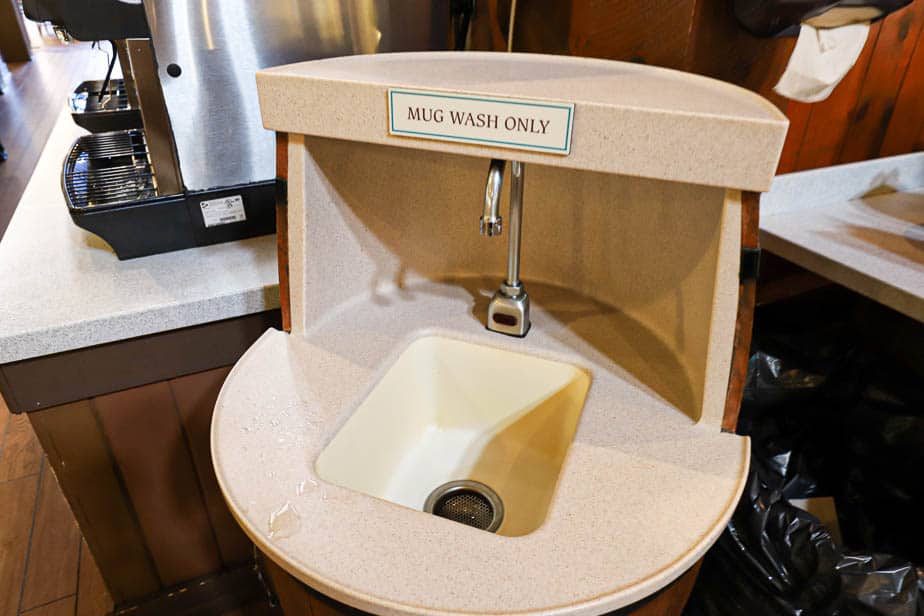 Standard Coca-Cola fountain drinks are available.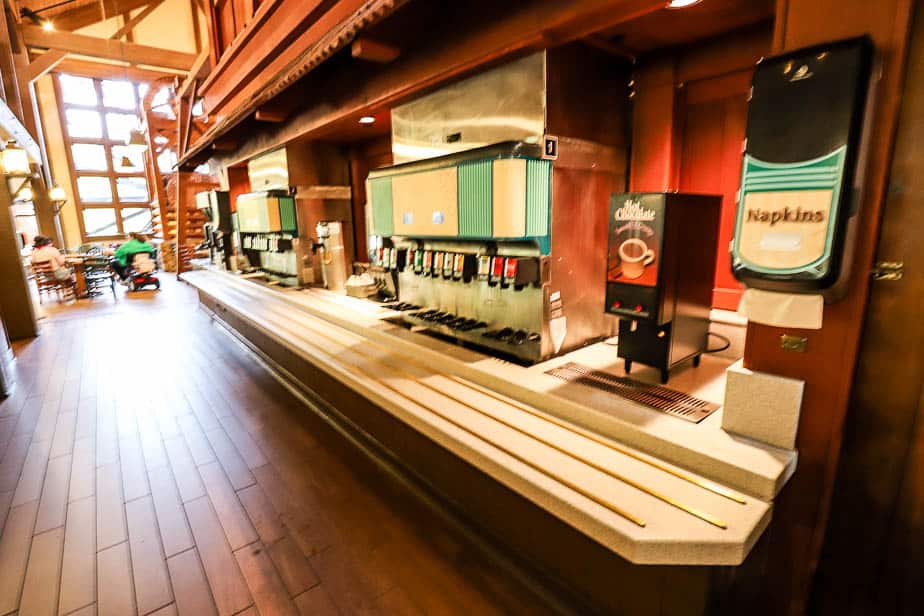 Joffrey's coffee is available in the room or at the food court.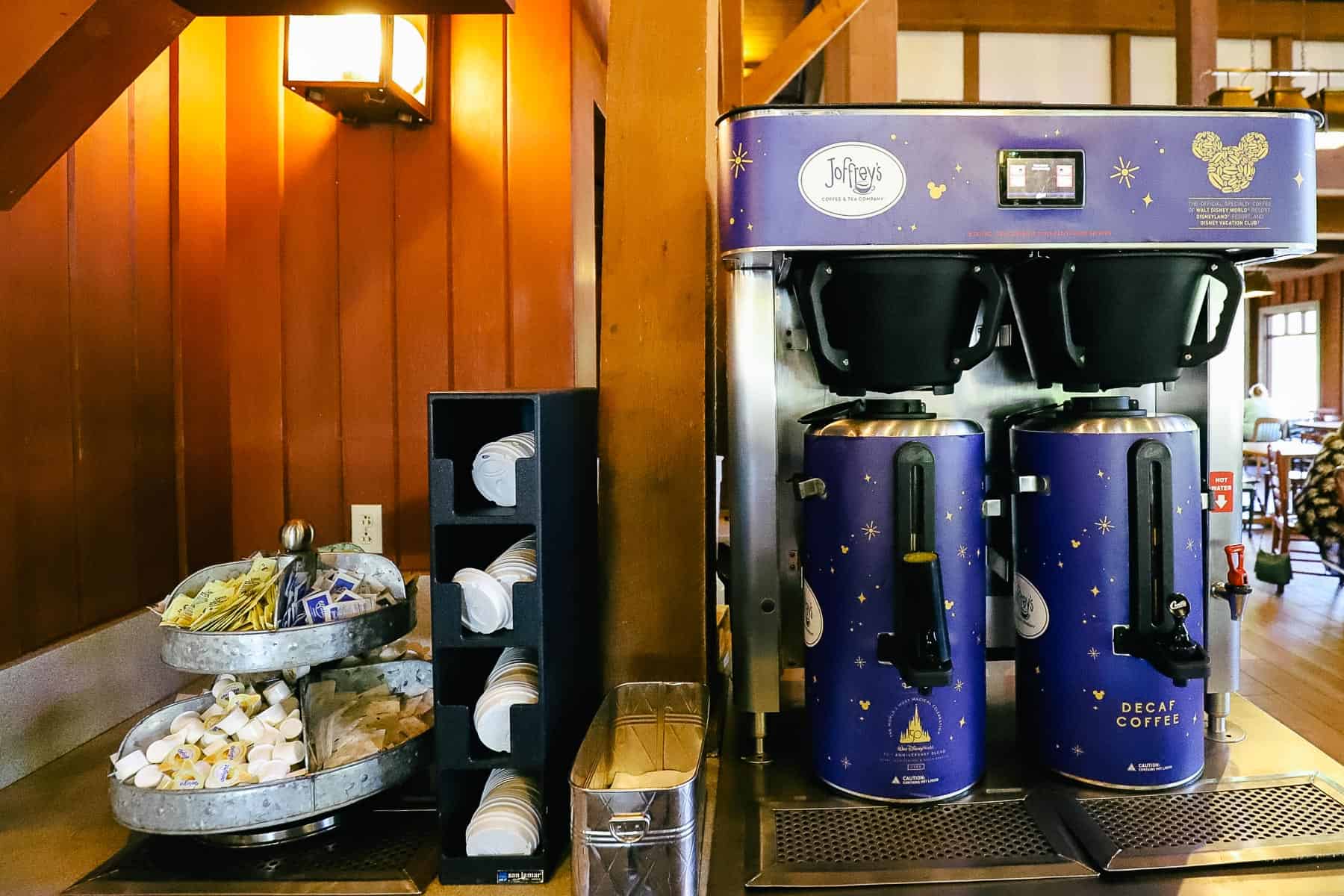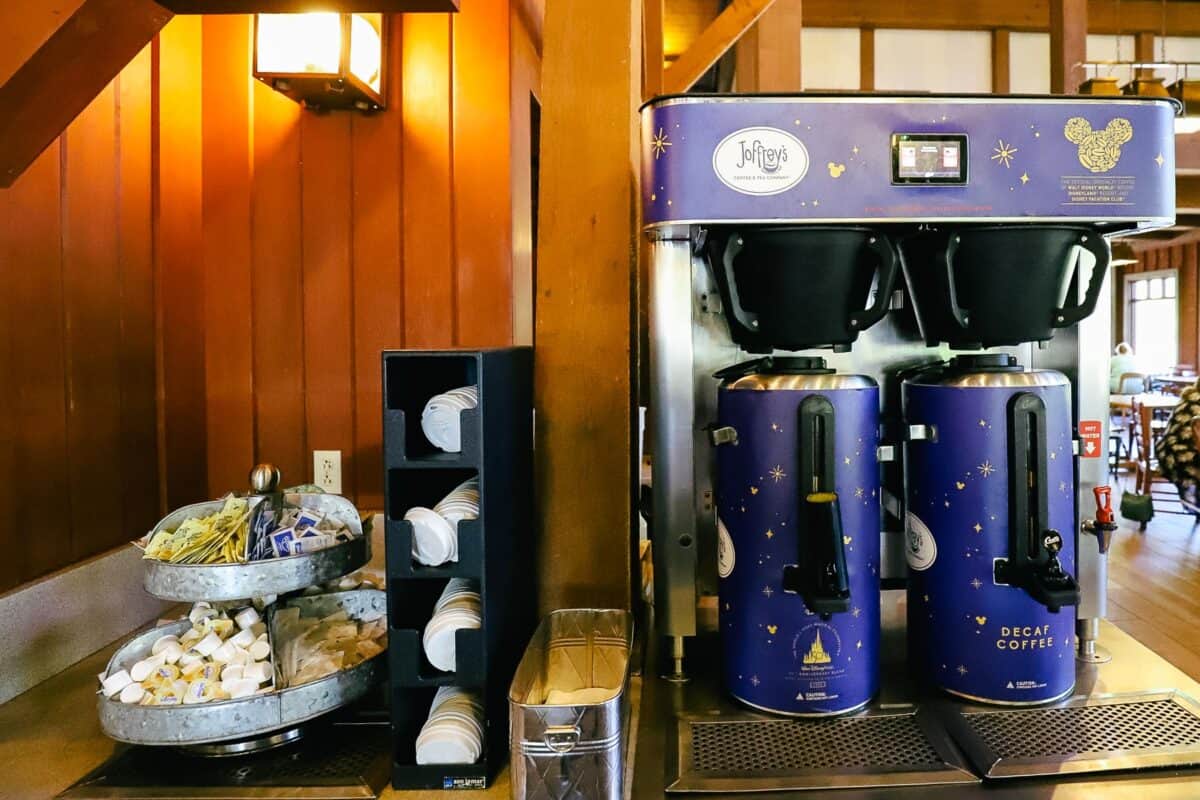 Here are a few of the condiments.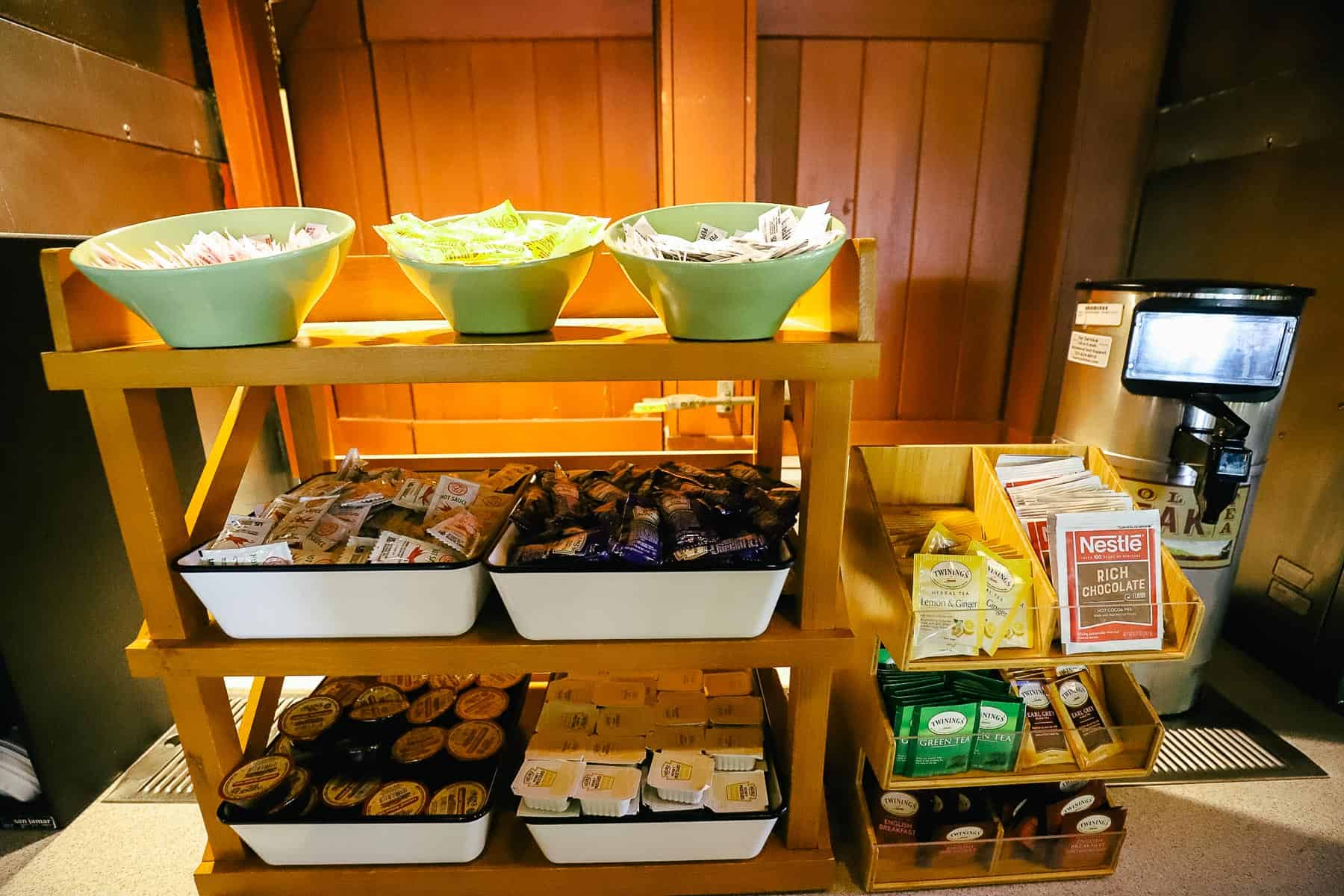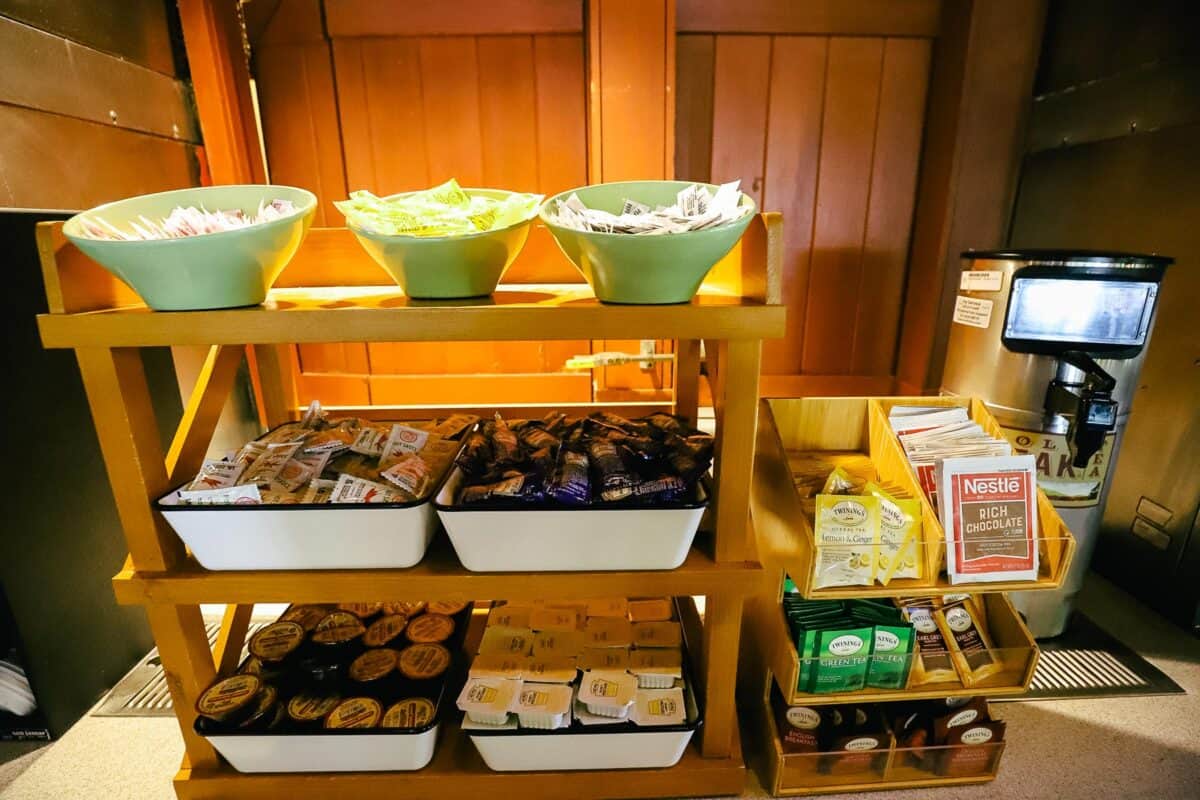 Below is a look at the dining space.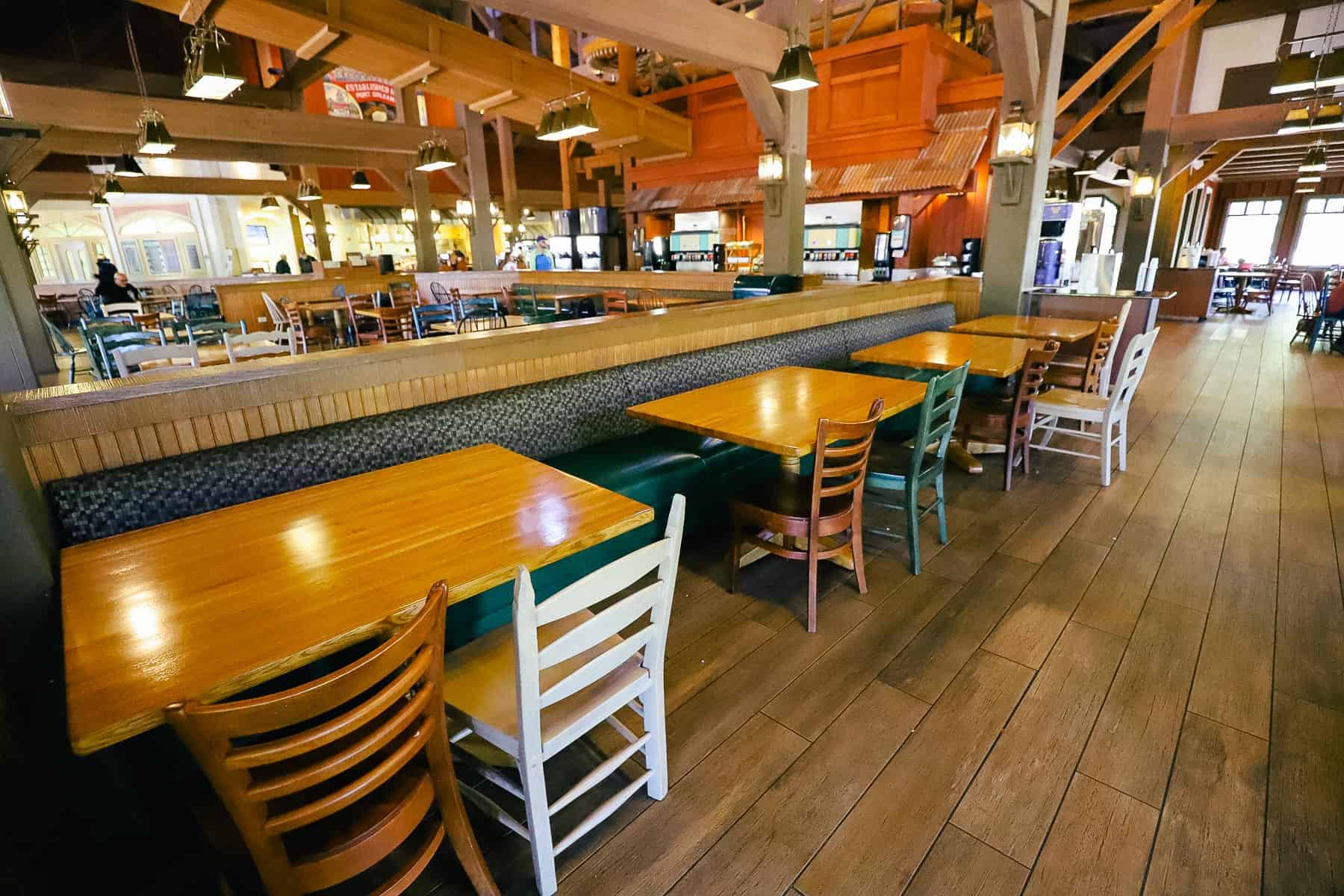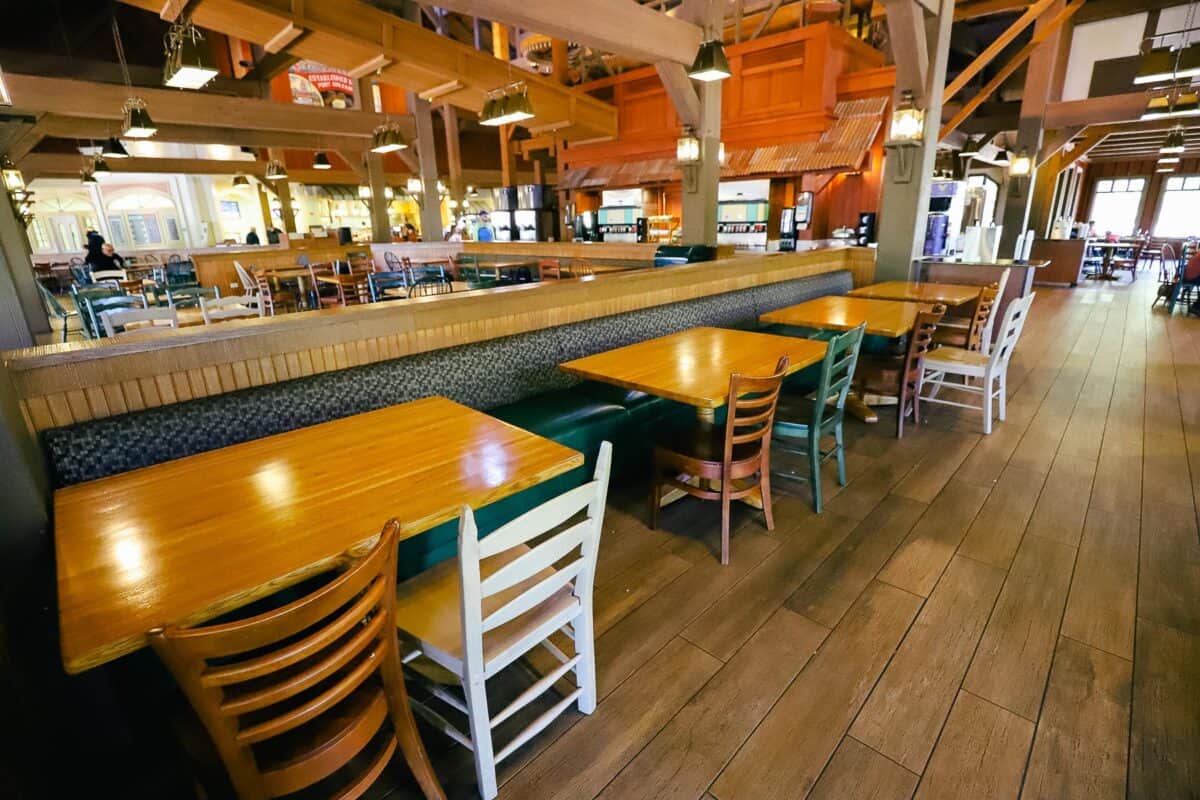 We've always enjoyed stopping here for a snack or a meal.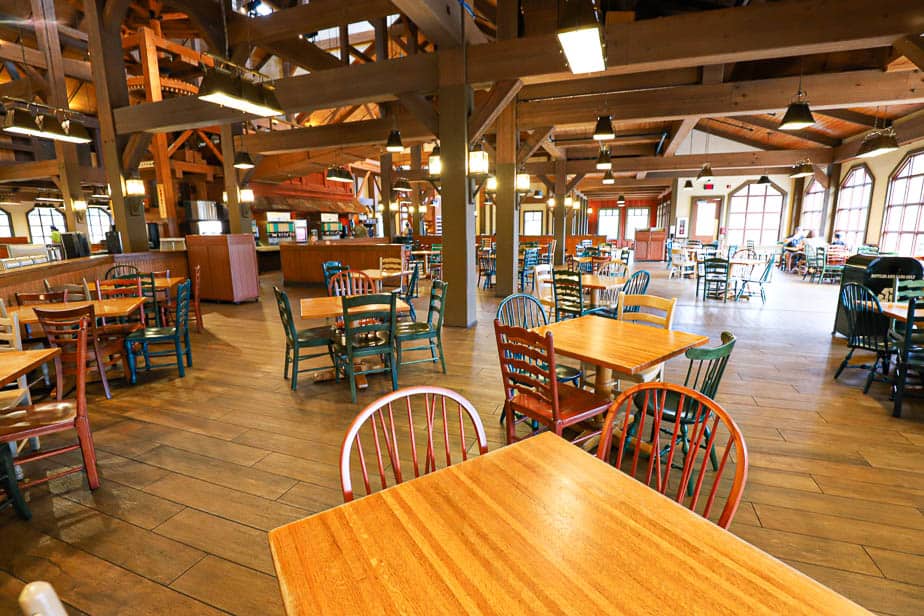 It's fun to get a window seat.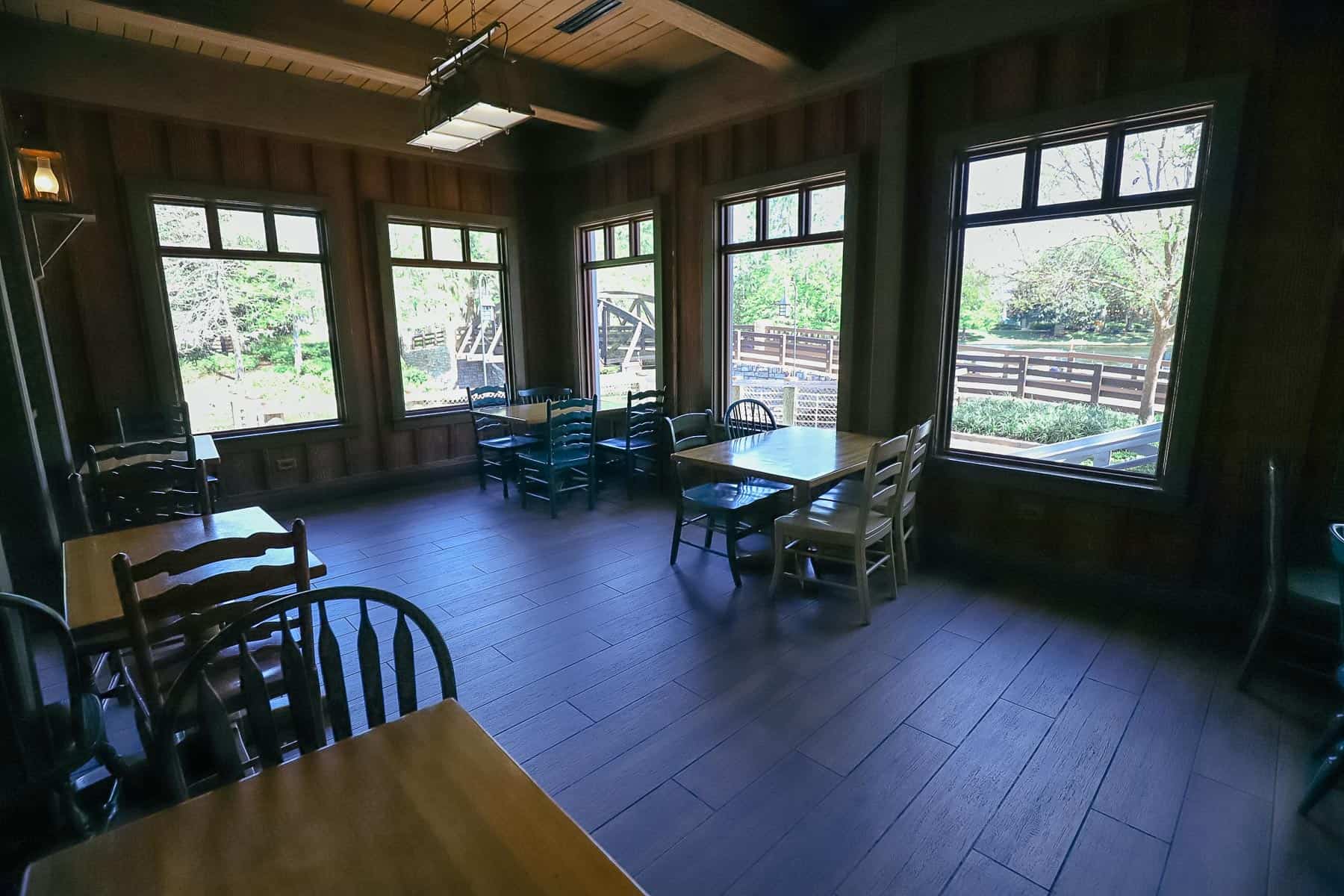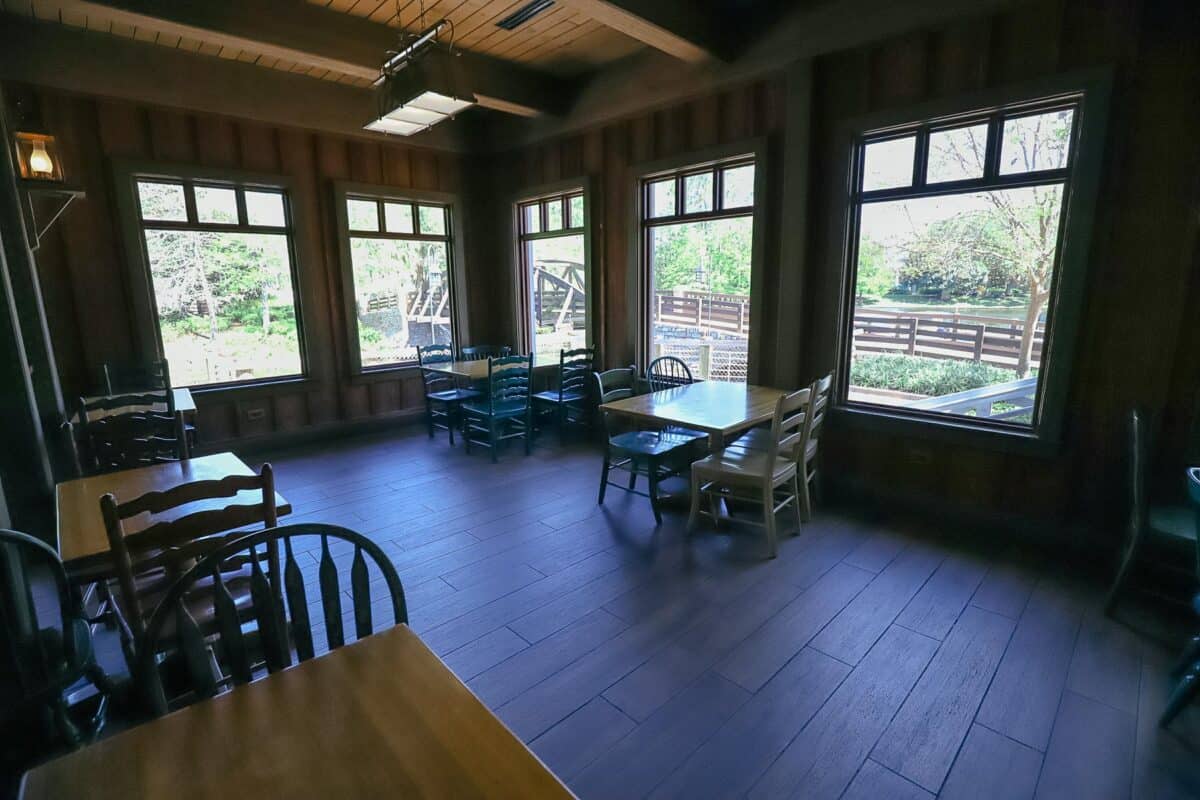 We tried the shrimp with grits on this visit. This is a huge meal and easily shareable. The menu describes it as shrimp, smoked ham, vegetables, cream sauce, and grits.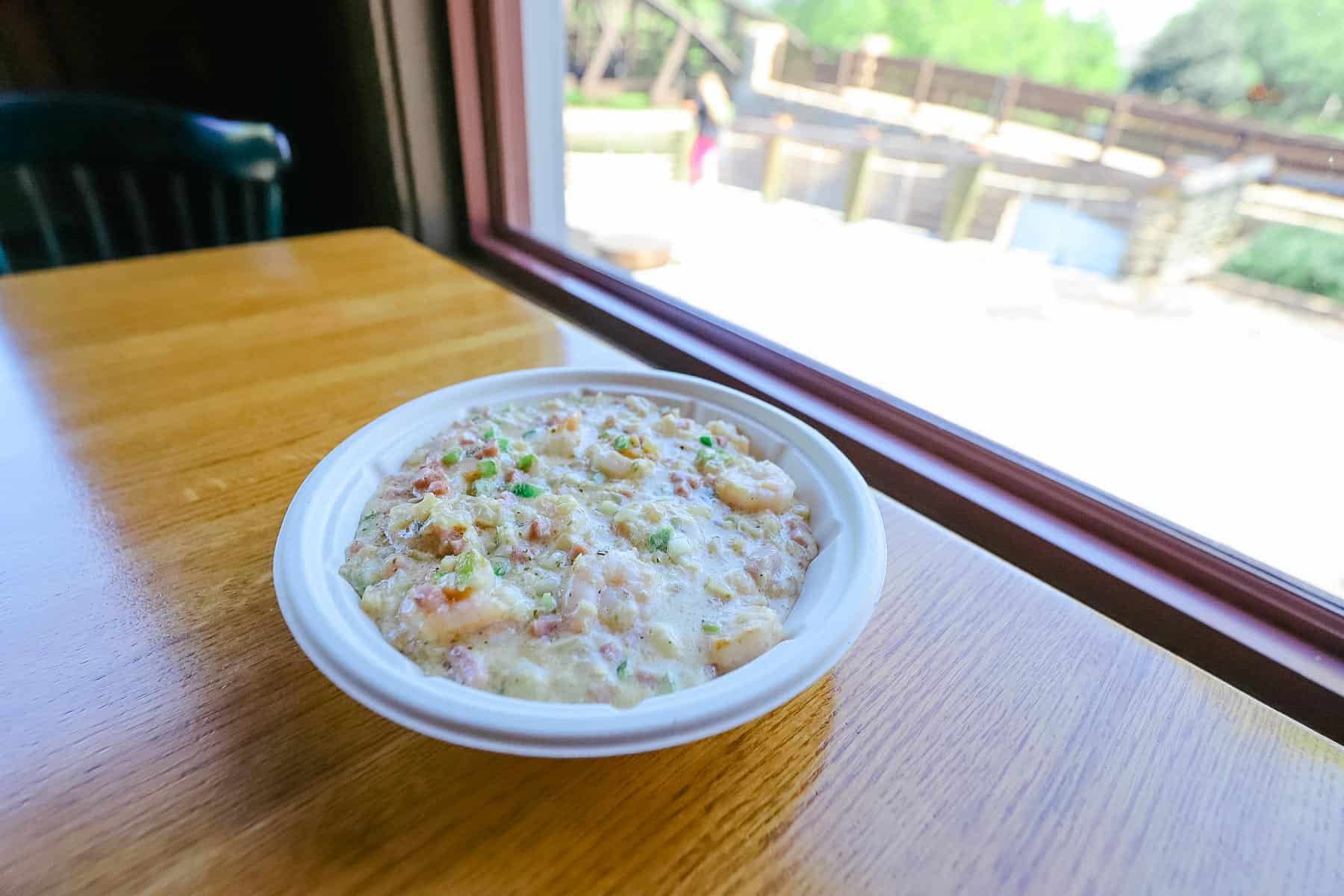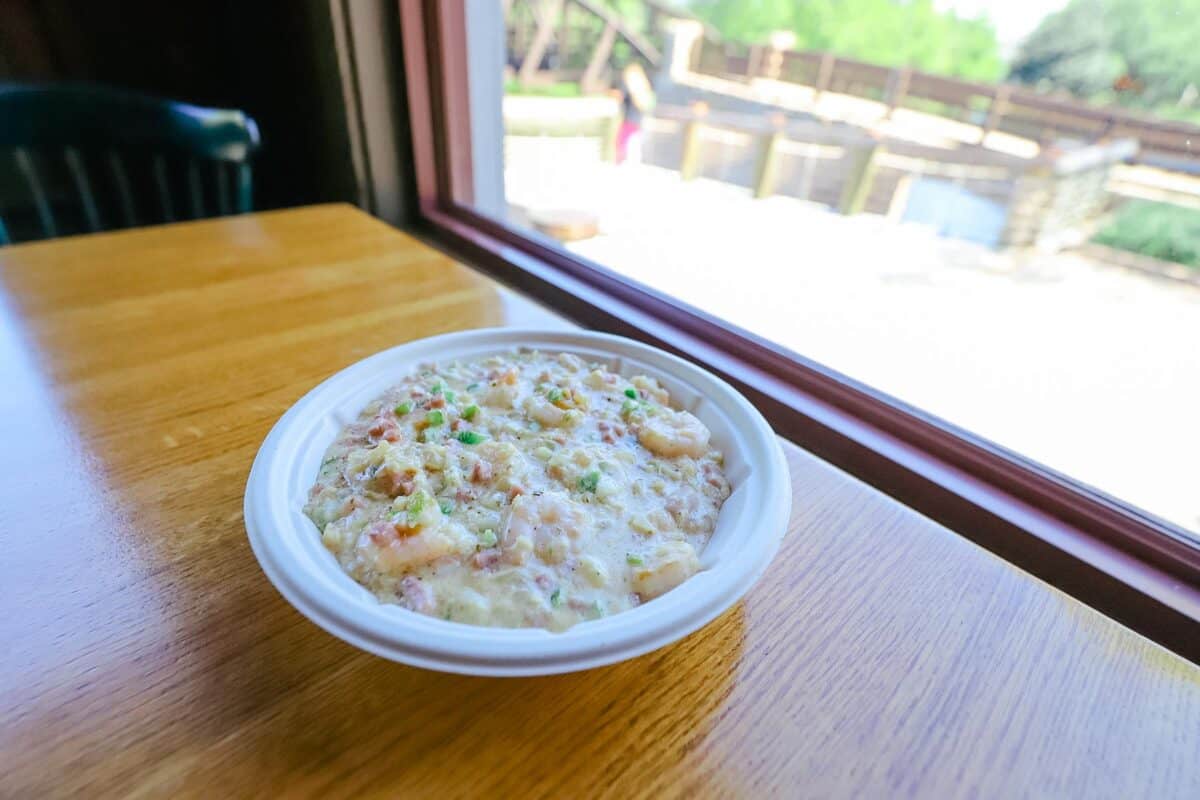 For the most part, this dish was prepared in front of us. First, the cook added butter and garlic to a pan. Then raw shrimp was added until it was cooked through. After that, he ladled a creamy mixture with the rest of the ingredients.
While that portion came to a simmer, the cook filled a second bowl with grits. He then poured the creamy mixture over them.
I was impressed with the amount of shrimp we received. Make no mistake. This is a huge portion.
My only complaint was that the garlic flavor overpowered the dish. So I would have asked for a reduction of garlic had I known how it was prepared in advance.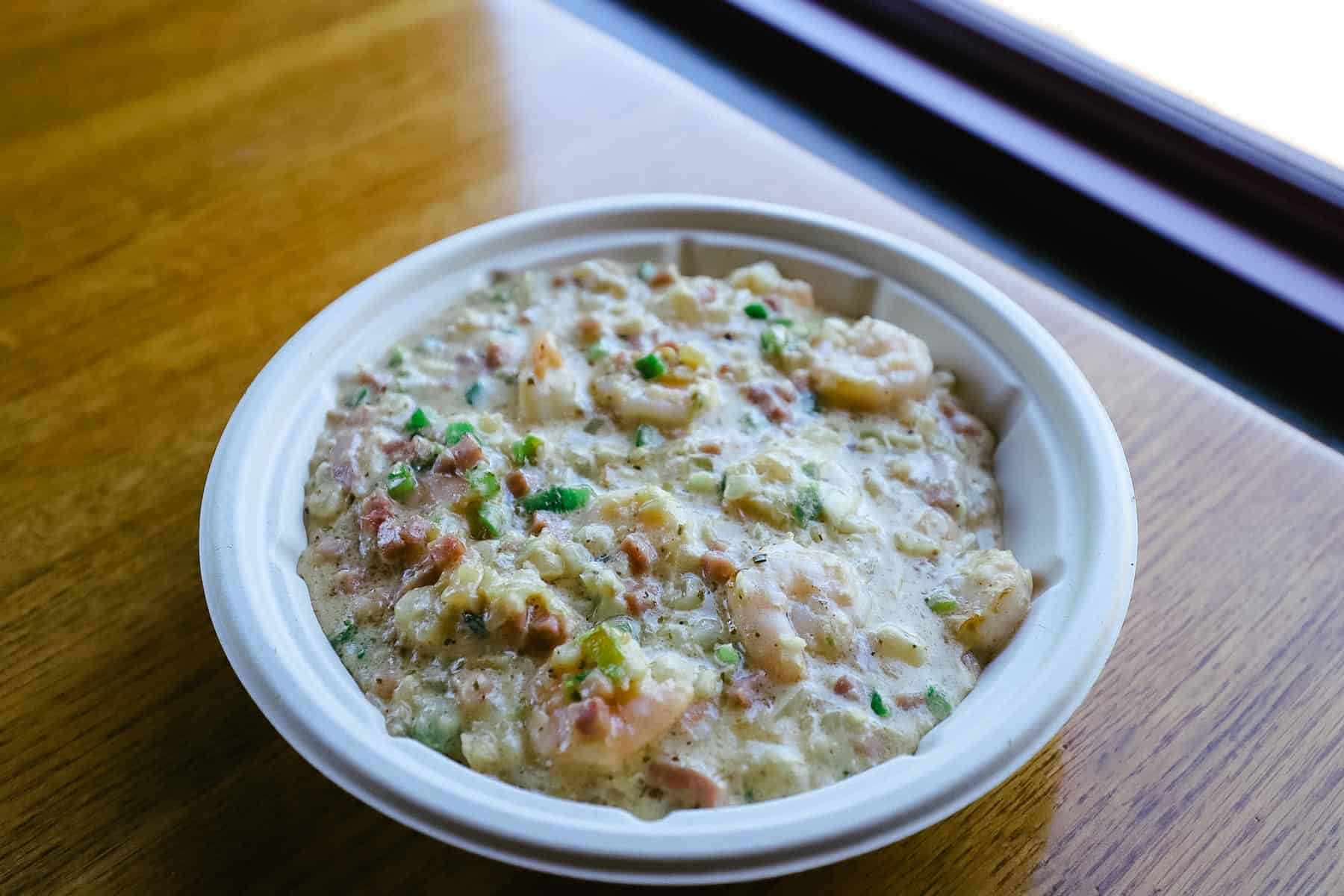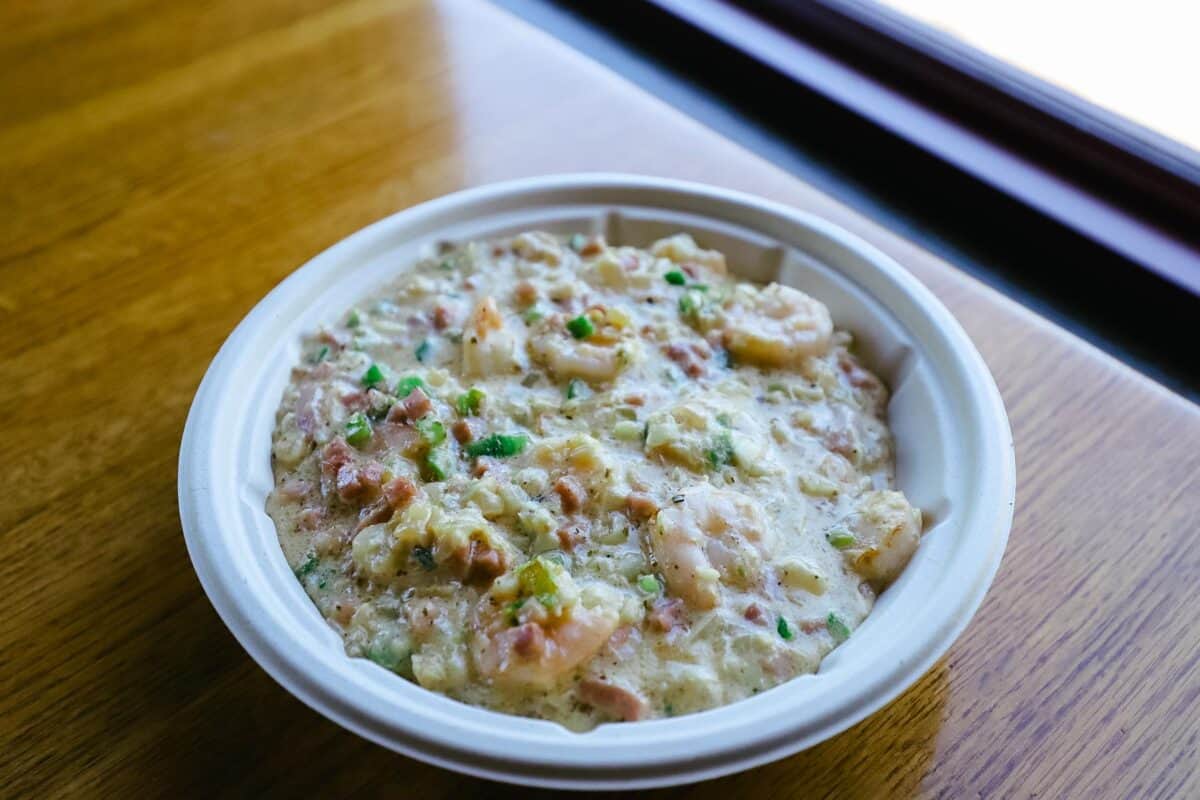 For breakfast, one morning, I enjoyed the kids' oatmeal with dried cranberries and turkey sausage. It comes with a side of apple slices or a yogurt smoothie. This is my go-to breakfast when we've had a lot of heavy meals, and I want something simple.
It's also a reasonably affordable way to start the day as far as breakfast goes. However, if you want something special, you can walk down to Port Orleans French Quarter and pick up an order of beignets. That's always a treat!
Related: Beignets at Scat Cat's Club Cafe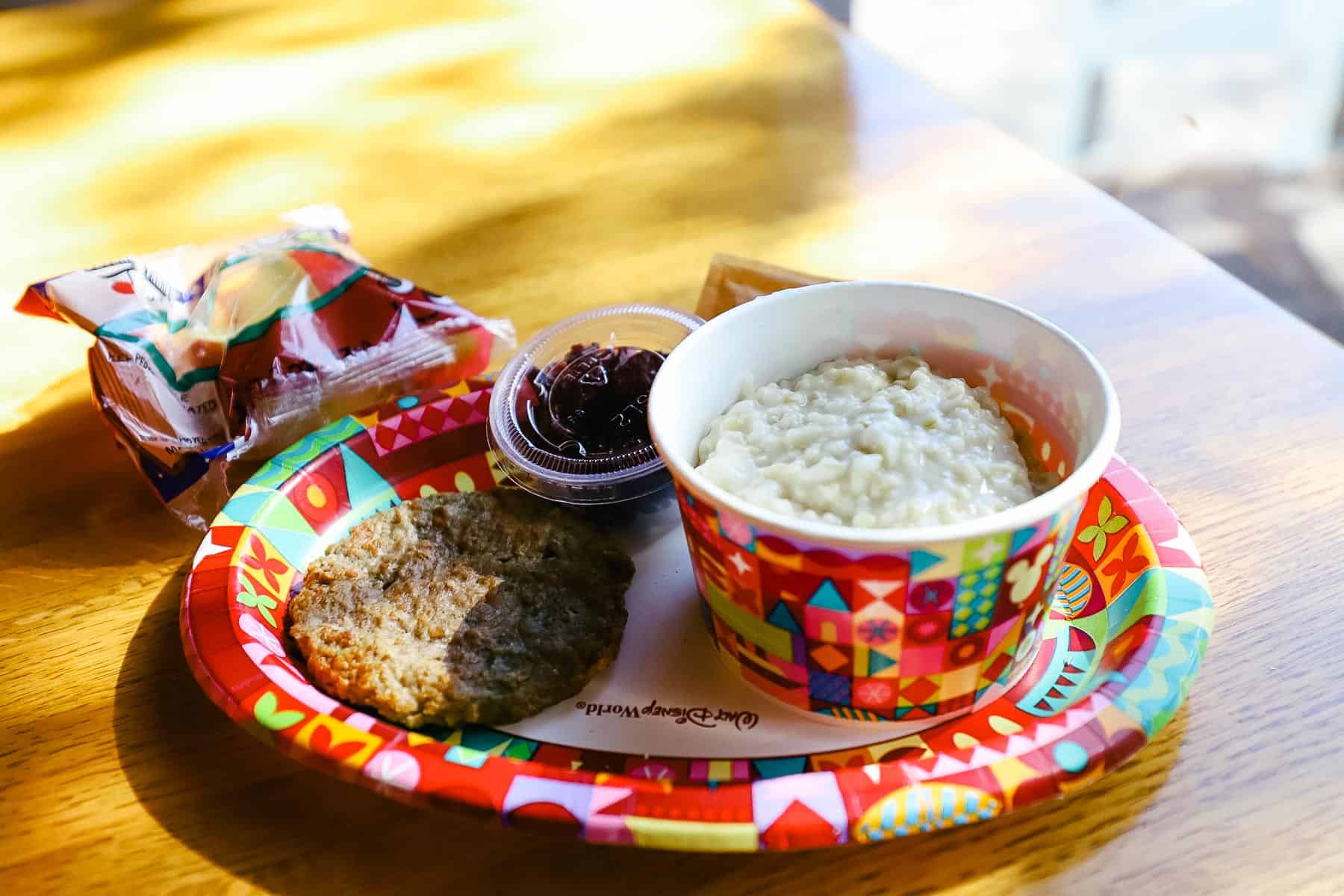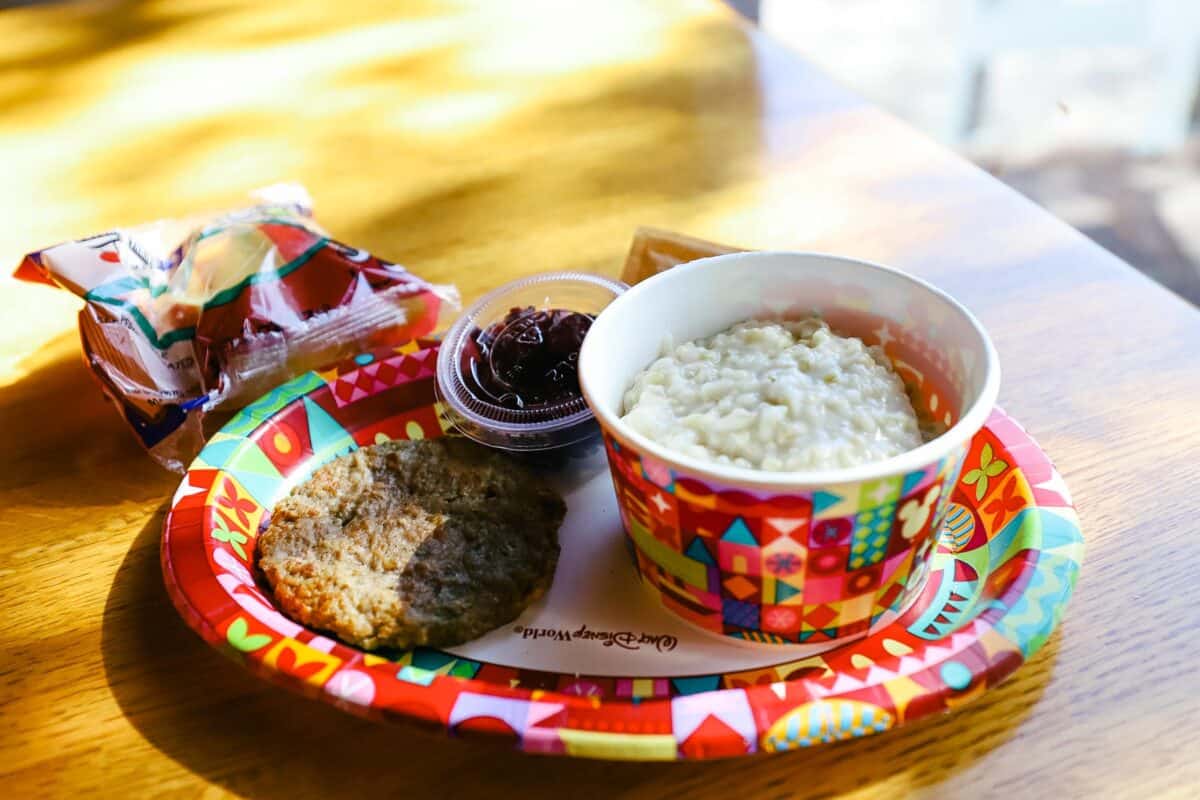 Overall, Riverside Mill Food Court has a decent amount of options. So you should be able to find enough variety to enjoy a meal or two here during your stay.
However, thankfully, Port Orleans French Quarter is only a short walk or boat ride away. We tend to favor some of the menu items at their counter service over Riverside Mill.
Related: Sassagoula Floatworks and Food Factory
Additionally, Disney Springs is only a boat ride away. Some of our favorite quick stops there include:
For more information about this resort, we have a complete guide.
Or you might enjoy these individual articles:
In the Comments
Hopefully, this review of Riverside Mill Food Court gave you an idea of what to expect on your next visit. If you have any questions or thoughts, feel free to leave them below.