Meet Characters from UP at Disney World (Dug and Russell)
Are you looking to meet characters from 'UP' on your next visit to Disney's Animal Kingdom? In the past, you could meet Dug and Russell on Discovery Island.
Unfortunately, as of 2023, Dug and Russell have not returned to this character location. But we will update this article when they do. However, you will likely have the opportunity to meet Kevin from UP at Disney's Animal Kingdom.
The article below provides details about this former UP character's meet-and-greet. As always, check the My Disney Experience app on the day of your visit for an exact list of characters available.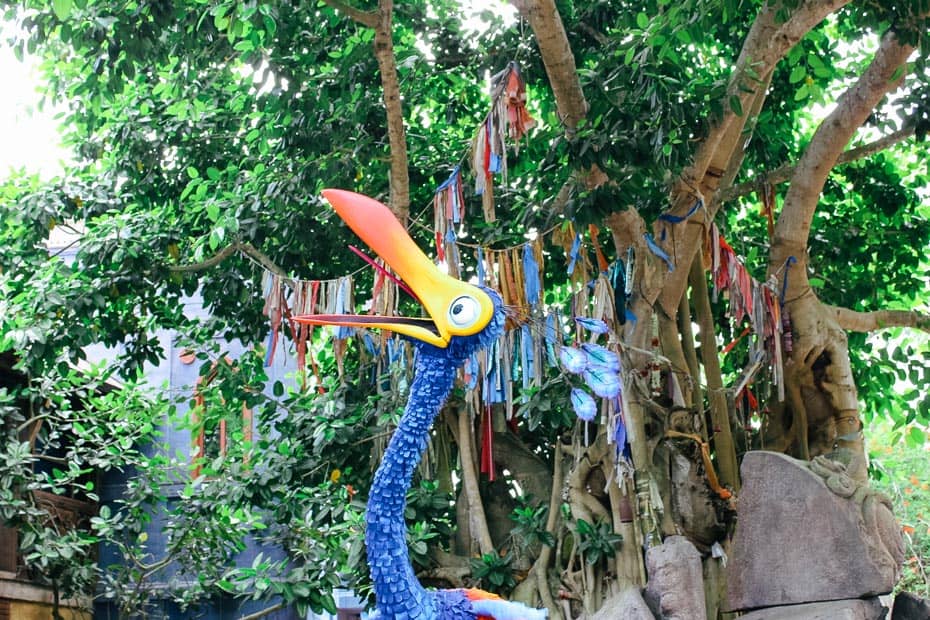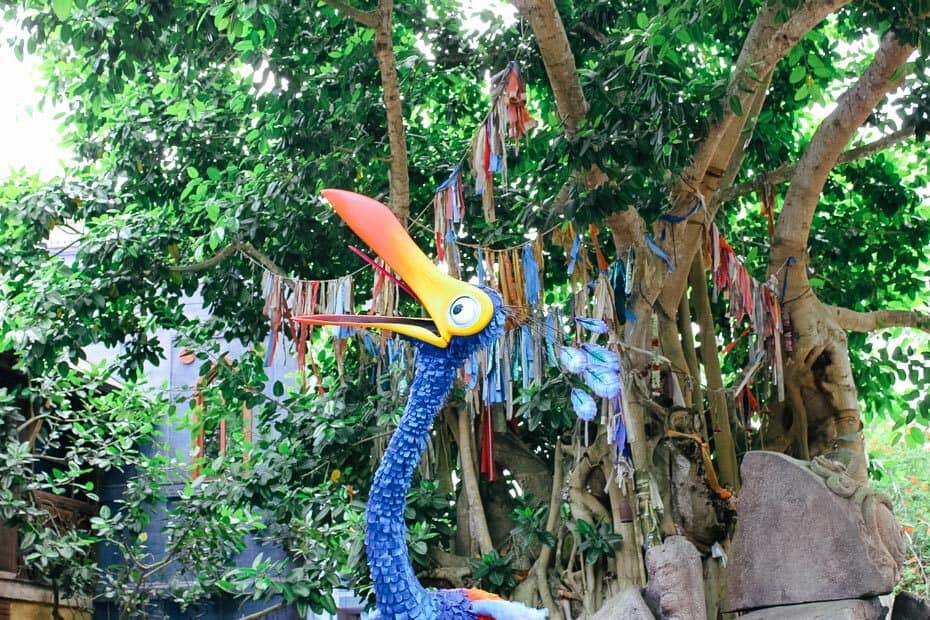 Dug and Russell Characters at Animal Kingdom
Typically, you can meet two characters from 'UP' when you visit Disney's Animal Kingdom. Russell and Dug's meet-and-greet is not far off the Tree of Life when you enter the park.
Go to the right of the tree, and you will run right into Dug and Russell's Wilderness Explorer's Club House on your left.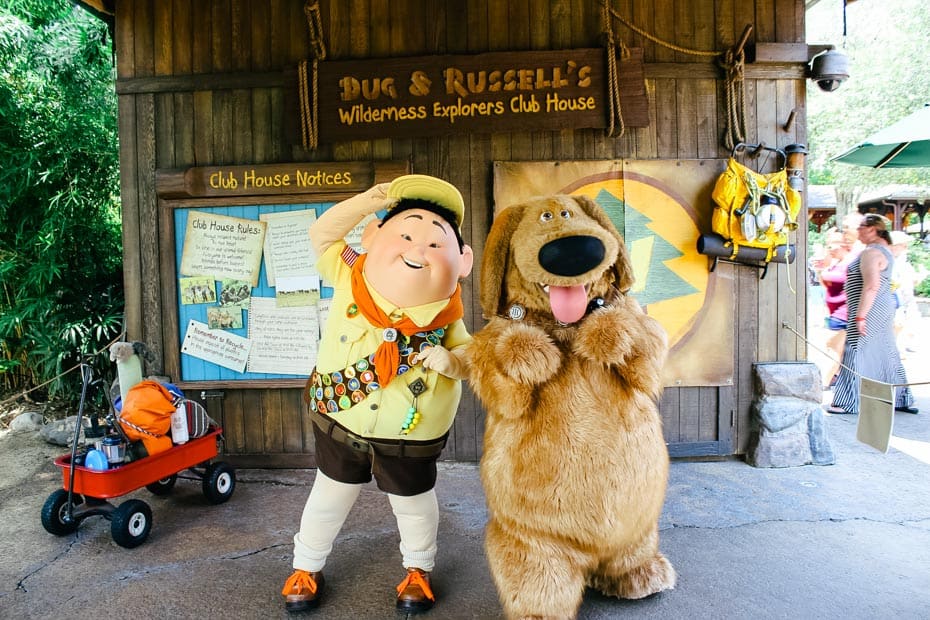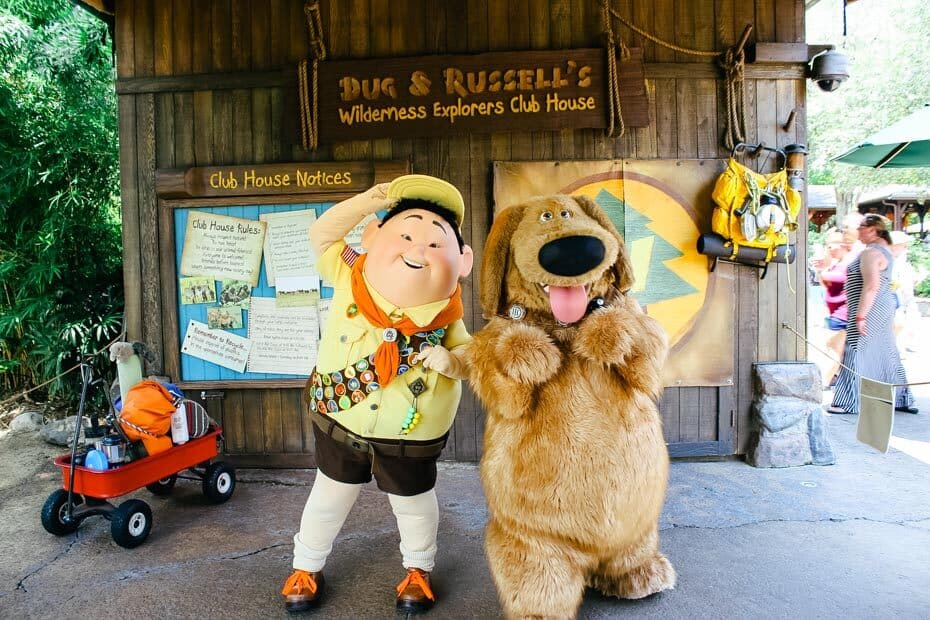 Here is a look at the area. You can see that the line is in a partially covered outdoor area.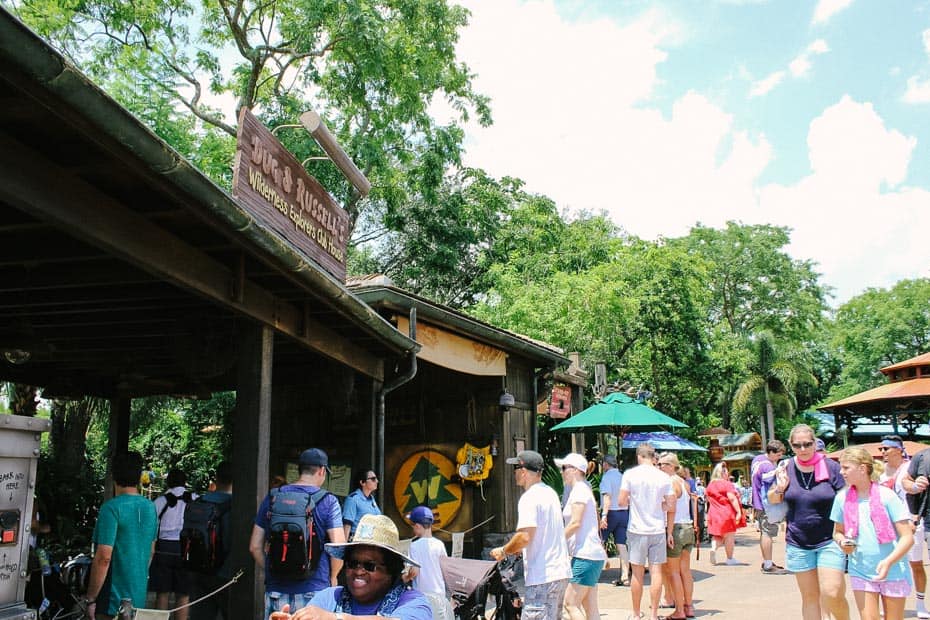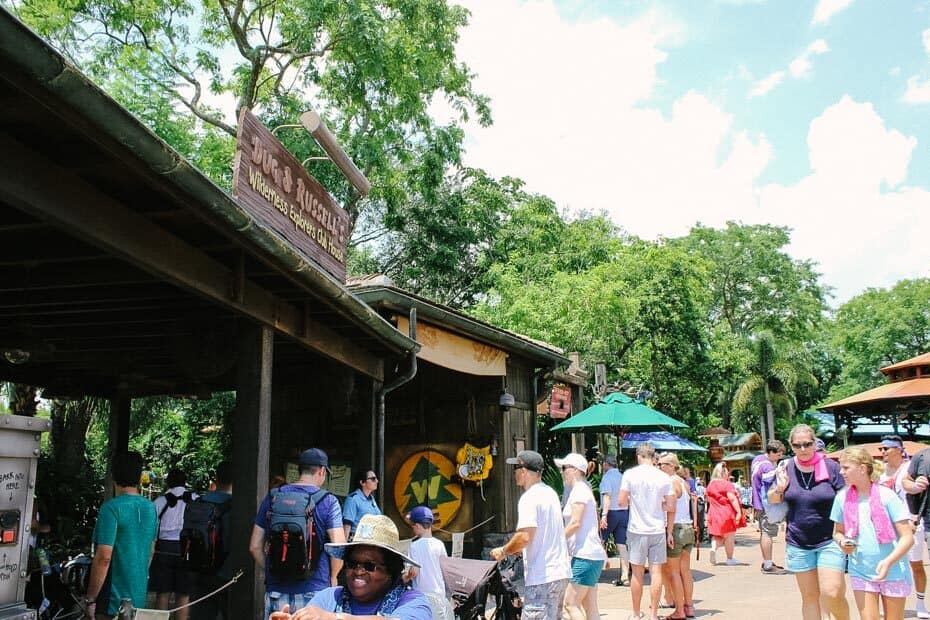 Given the popularity of these characters, wait times are typically long. Additionally, since this meet and greet is held outdoors, the characters must take breaks fairly often.
If you get in line and see them disappear, don't worry. They will be back within a few minutes.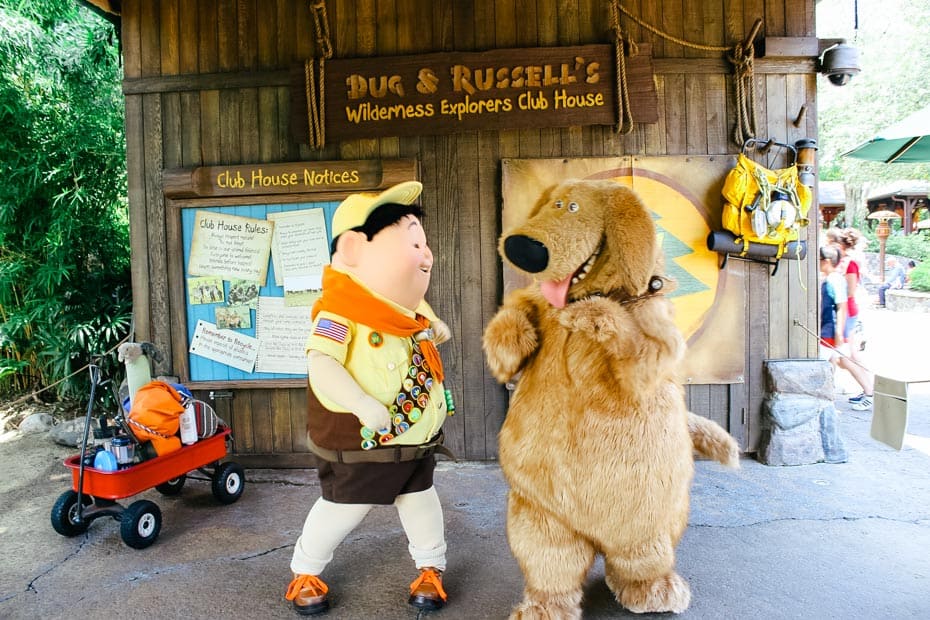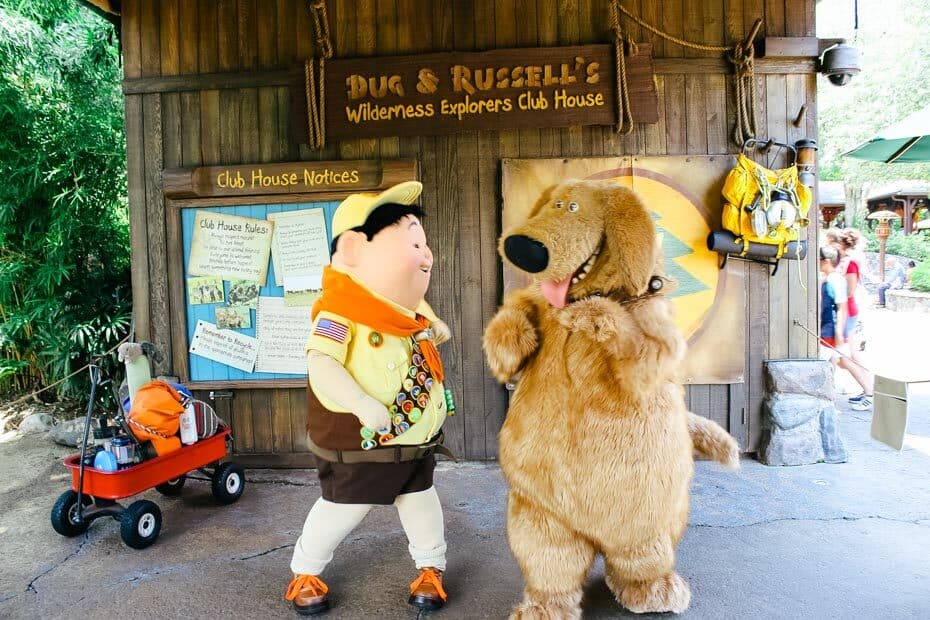 These two are well worth the meet. Russell is a Wilderness Explorer, and he has collected ALL the badges! Dug is his friendly sidekick, and together they make for an amazing duo.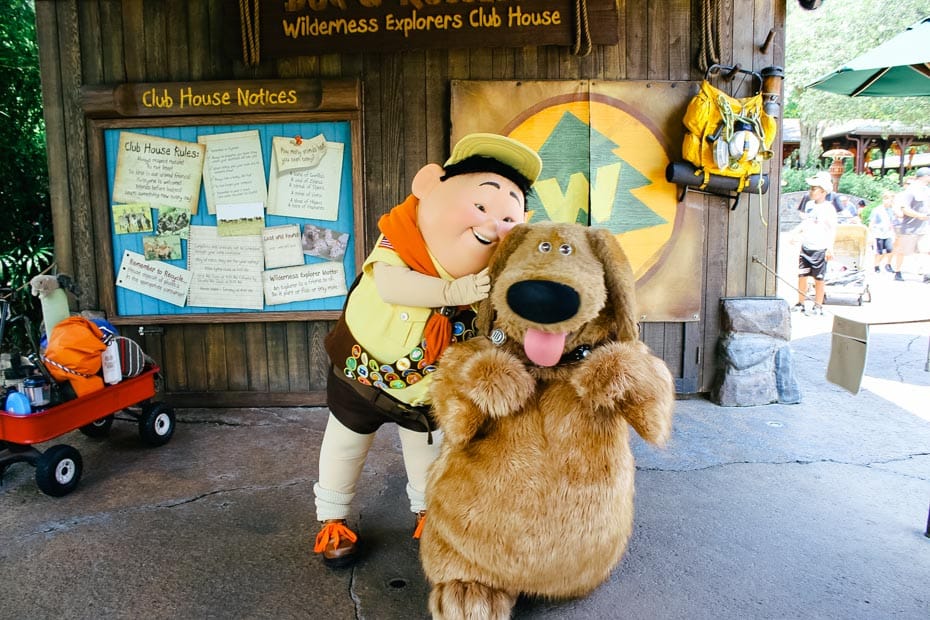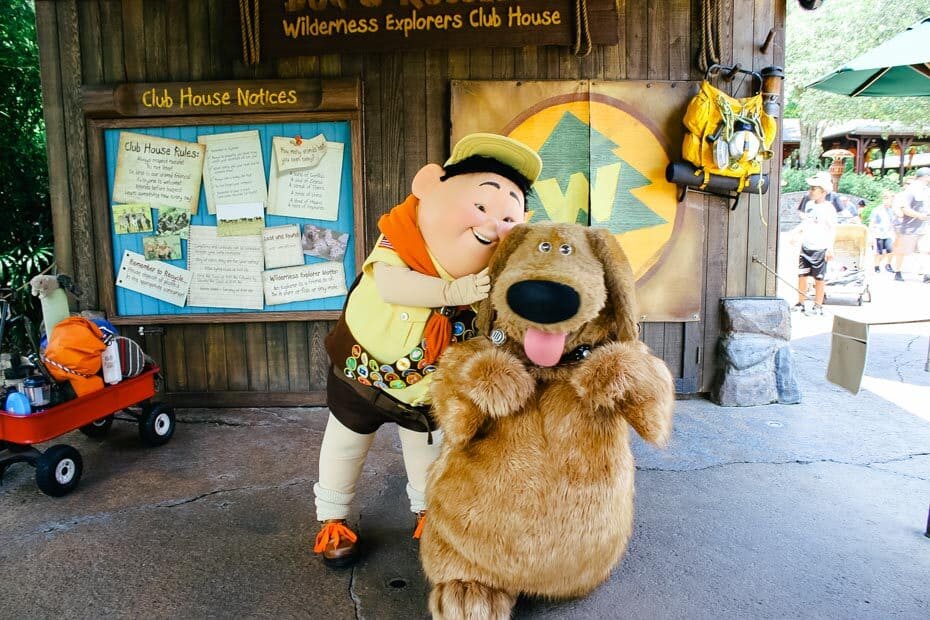 They take their time with each guest and ensure everyone feels treated as an honored guest.
Typically, Dug and Russell met in intervals daily between 10:00 a.m. and 1:00 p.m. Then they would return between 2:30 p.m. and 5:00 p.m.
In addition to Dug and Russell, you might run into Kevin at Disney's Animal Kingdom. She roams Discovery Island off and on throughout the day.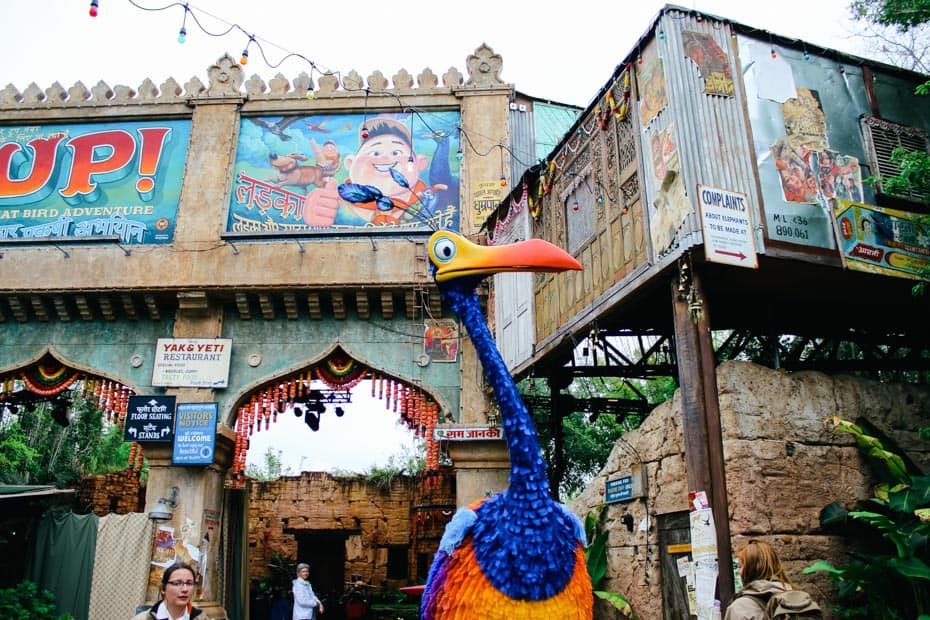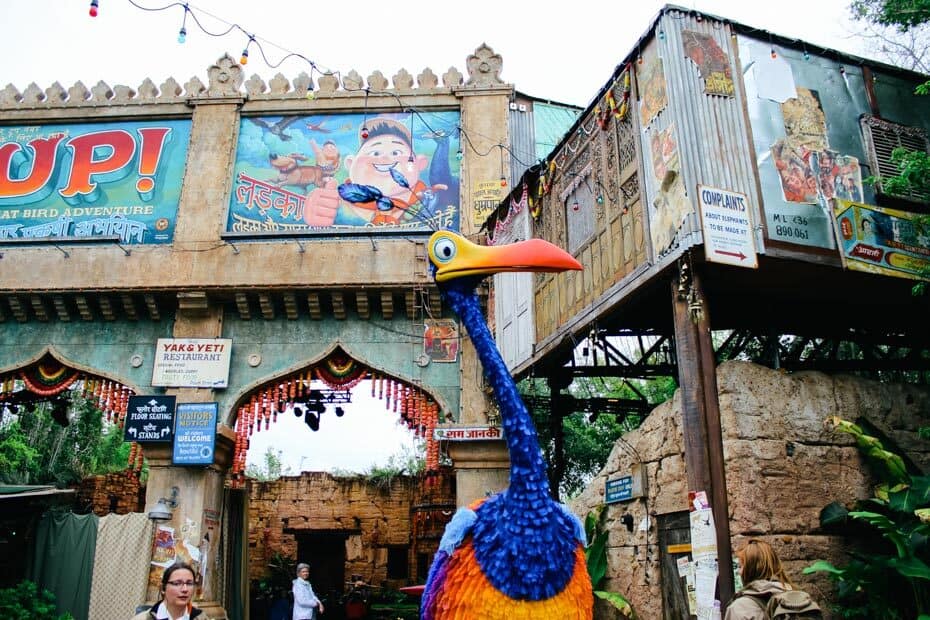 Often, I walk into the park and see her in the distance around the Tree of Life. She always has two Wilderness Explorers attending her.
Lines do not form to meet Kevin. You have to happen upon her by chance and quickly snag a photo.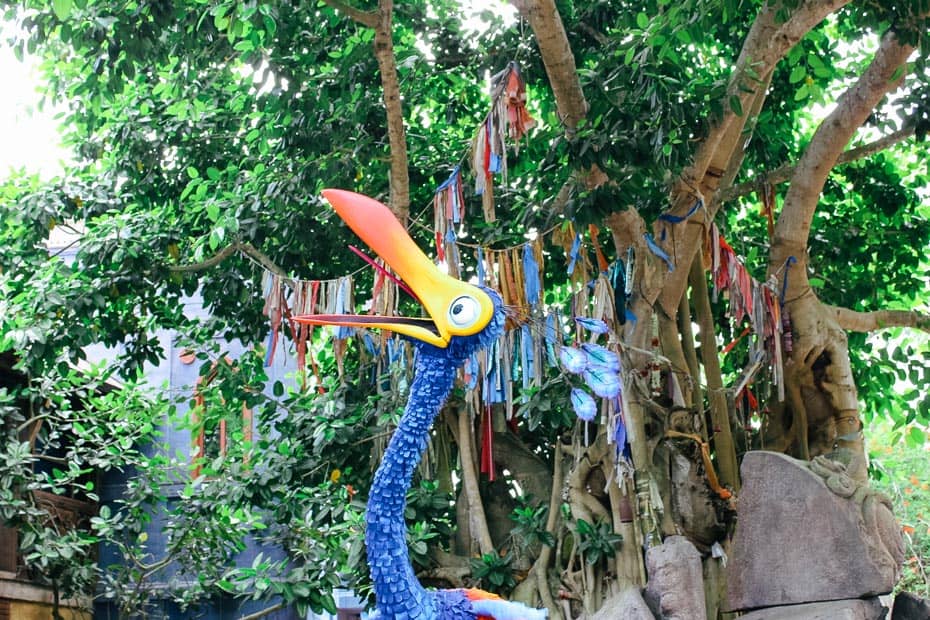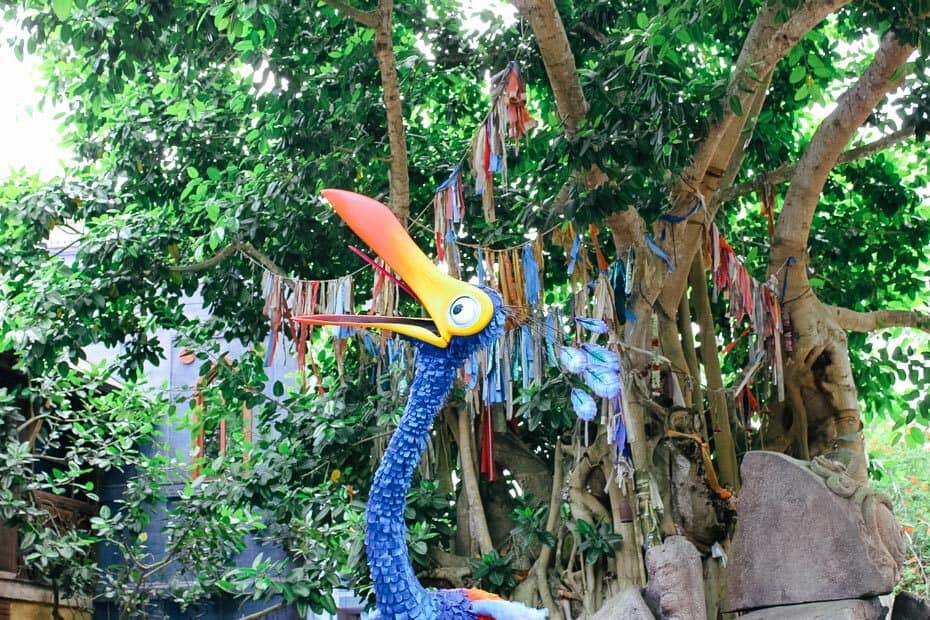 From my understanding, her babies are nesting in the park, and she has to check on them frequently.
And whatever you do, don't have any chocolate bars around her. I hear she's a big fan.
She has the most beautiful feather coat. All the colors of the rainbow blend in layers of feathers.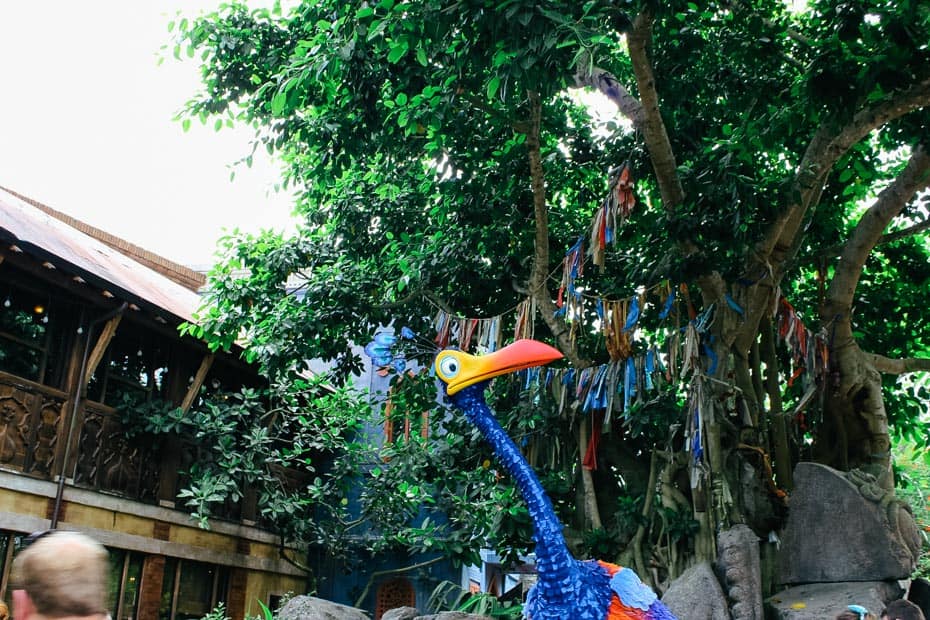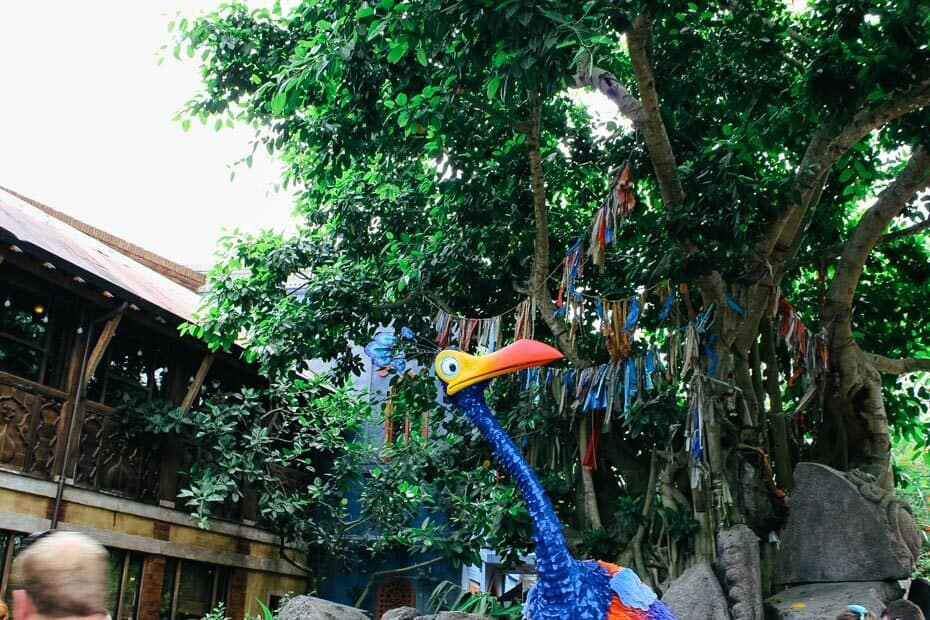 I hope you will get a chance to meet her on your vacation! She is genuinely one of the most remarkable characters around!
For more information about meeting characters, we have a complete guide that lists every meet-and-greet.
Some of the most popular meets include:
You might also enjoy our guide to character dining at Walt Disney World. It provides an overview of every character meal in the parks and resorts.
In the Comments
Do you hope to meet characters from 'UP' on your visit to Disney's Animal Kingdom? Would you love to meet Russell and Dug?