Meet Characters from UP at Disney World (Dug, Russell, and Kevin)
Meet Dug, Russell, and Kevin on your visit to Disney's Animal Kingdom! The theme park offers several experiences from the movie UP. These characters from UP are some of the most charming and fun meets and greets in all of Walt Disney World.
2021 Update: The following characters meets in this review were all available in each park before last year's closure. Make sure to check out the Animal Kingdom Character Cruises review for up-to-date information. Or you can continue to read about the former meets.
However, there is one, the elusive Kevin, who is not always easy to find! Additionally, you can meet Russell and Dug in the Discovery Island area. This post will strive to cover how to meet the characters from UP on your Animal Kingdom visit.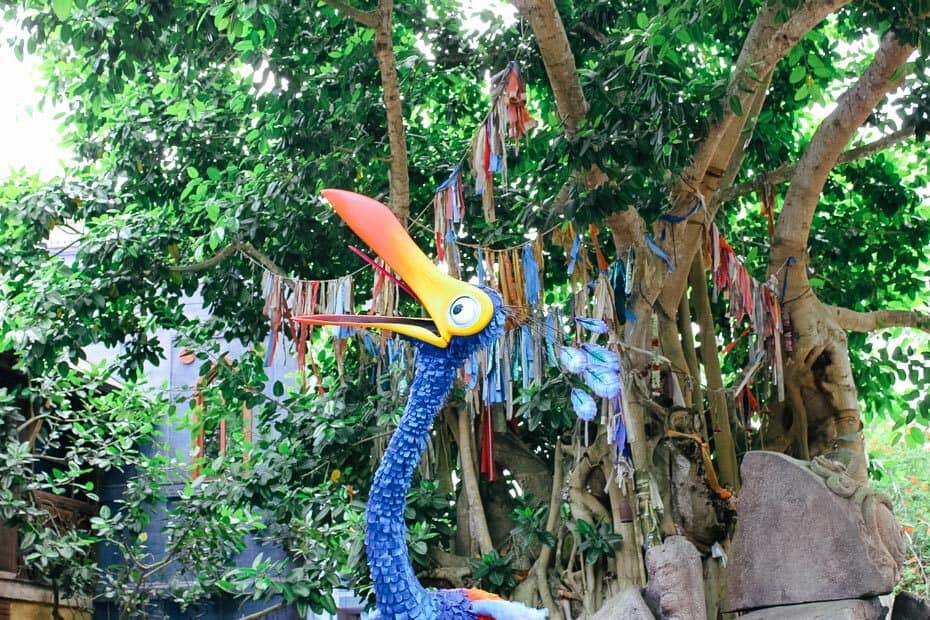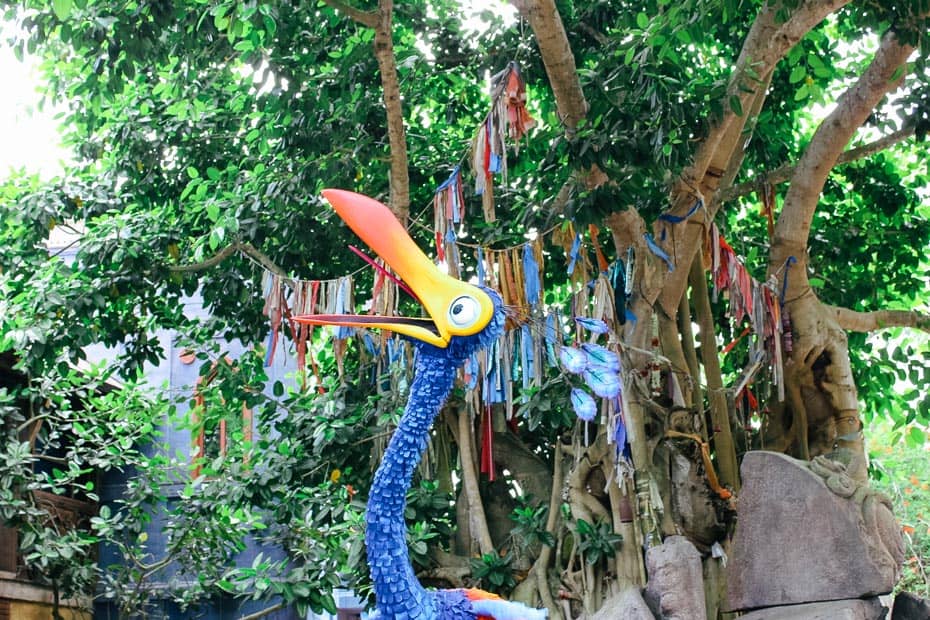 Dug & Russell Characters at Animal Kingdom
Typically you can meet these two characters from UP on the Animal Kingdom park day of your vacation. Russell and Dug can be found not far off from the Tree of Life when you enter the park. Just go to the right of the tree, and you will soon find Dug & Russell's Wilderness Explorer's Club House on your left.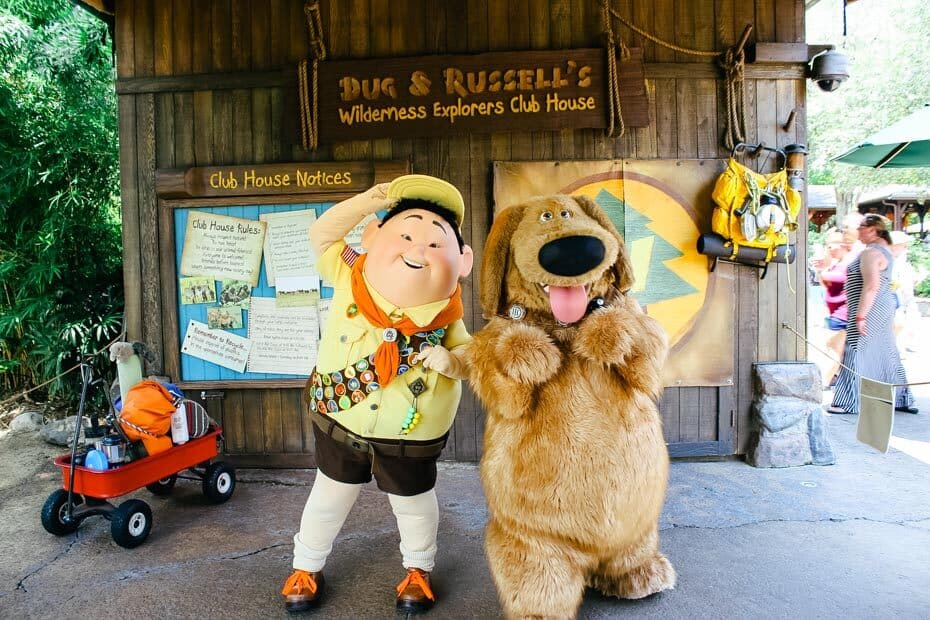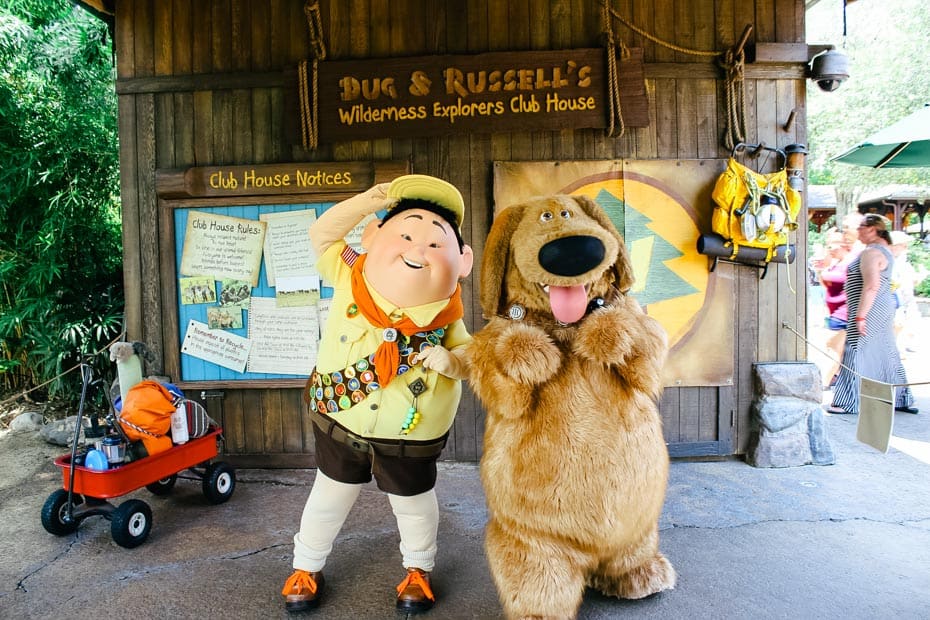 Here is a look at the area. You can see that the line is outdoors but covered in a shaded area.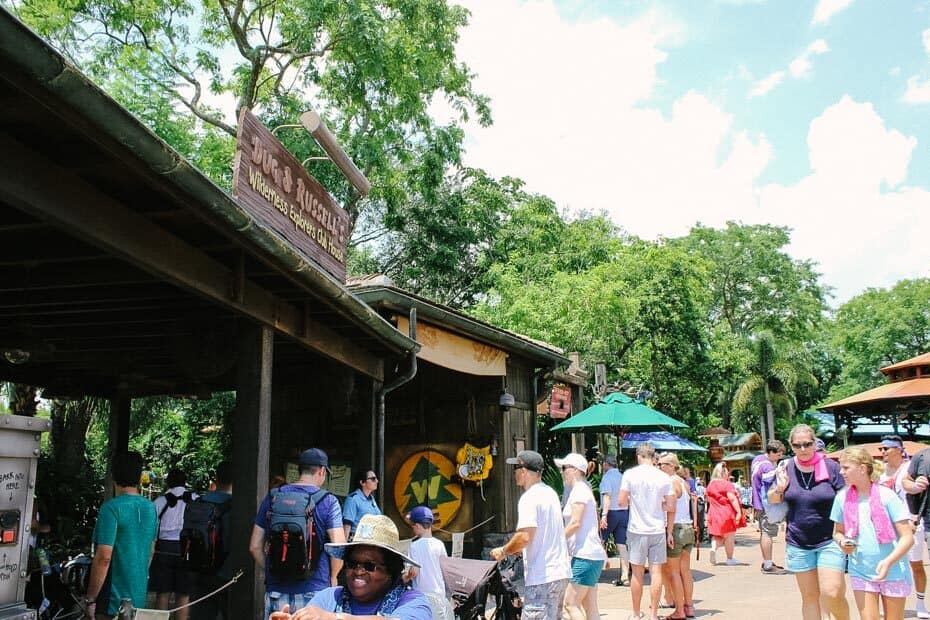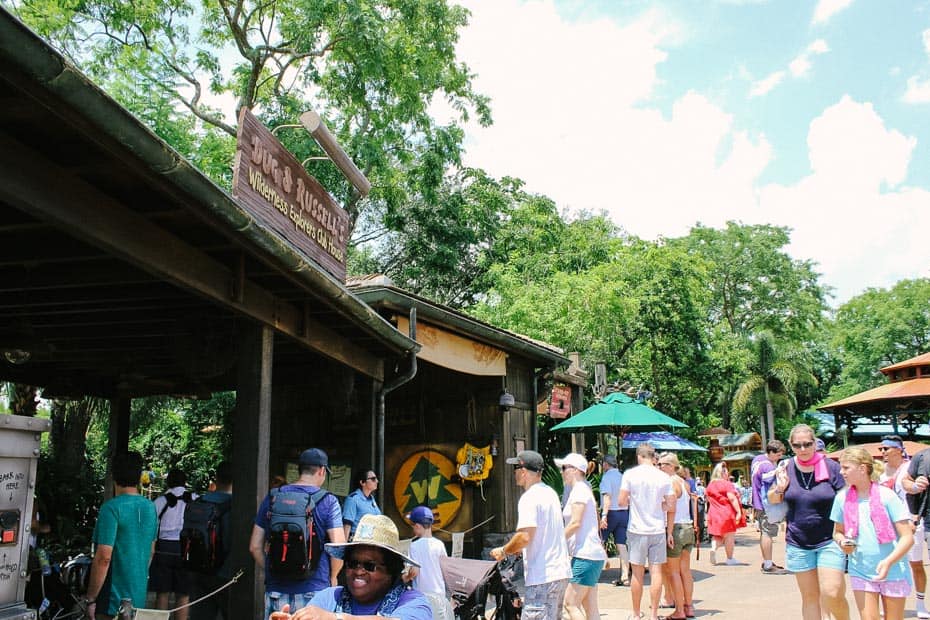 There is no FastPass+ available to meet the characters from Up! Also, keep in mind that these characters need to take breaks fairly often due to heat and other external factors. If you get in line and see them disappear, don't worry. They will be back within a few minutes.
The website has kind of been on a journey to meet all the characters at Disney World this past year. It's an ongoing process. I've been appalled to hear some of the complaints and see people walk away when a character takes a break. I can only assume that they don't understand or realize that the characters will reappear shortly.
I can imagine being a character must be a rewarding line of work in most cases and one of the hardest jobs around. It is amazing to see how hard they work to stay in character. They go out of their way not to disappoint children or adults.
I also think that patience is something that comes and goes for many of us today. These types of situations are a good time to set an example for kids. Some things in life are worth waiting for or melting for, but that's another character meet at Hollywood Studios.
I'm no expert at being patient. But my transition from traveling the park as a tourist to a researcher has been eye-opening.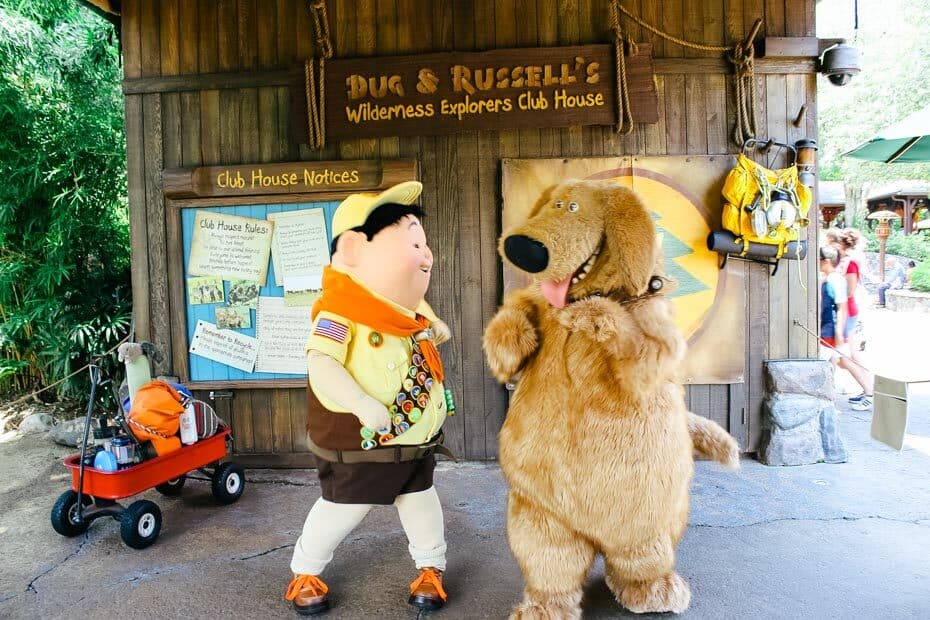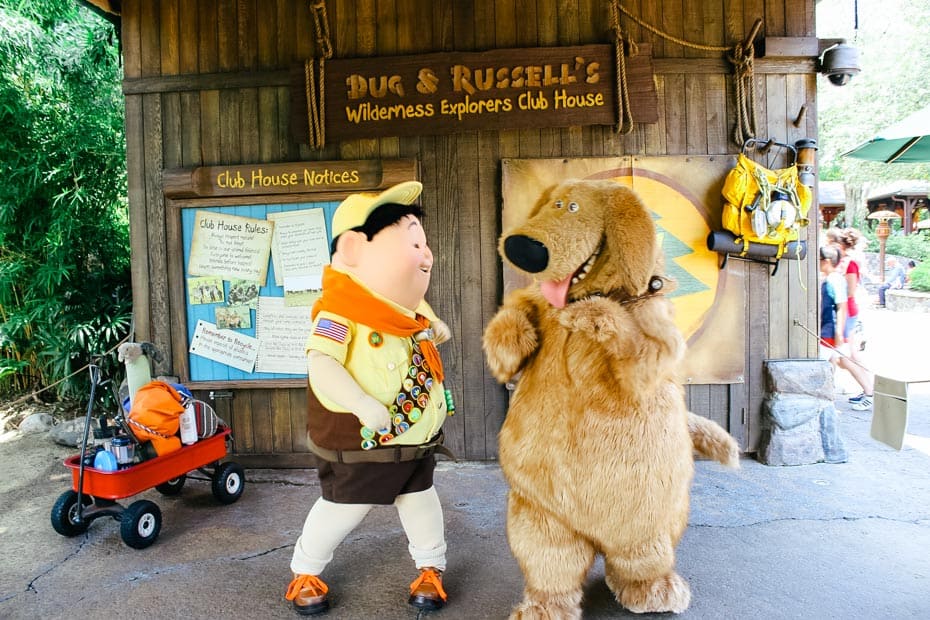 These two are well worth the meet. Russell is a Wilderness Explorer, and he has collected ALL the badges! Dug is his friendly sidekick, and together they make for a special duo.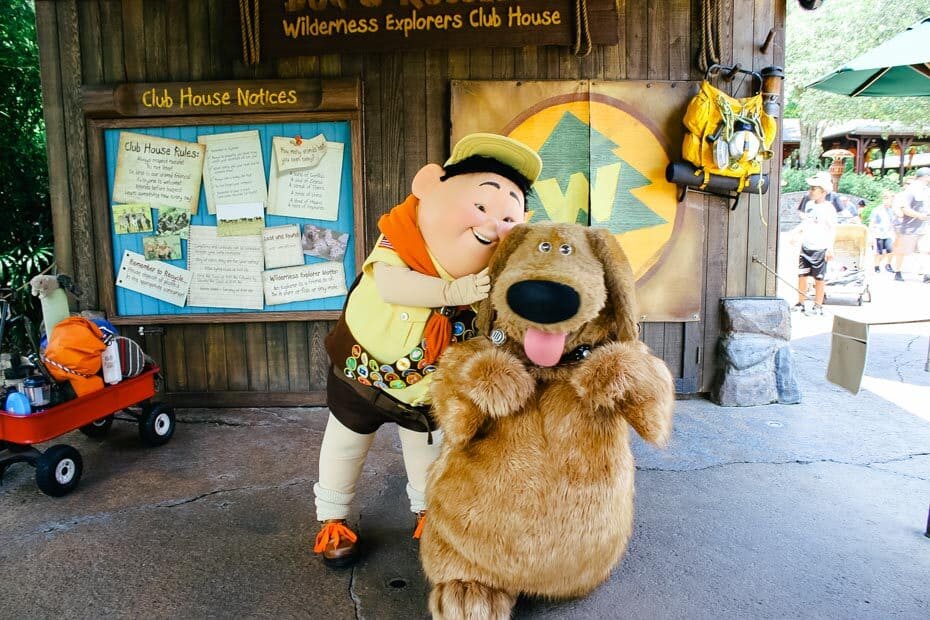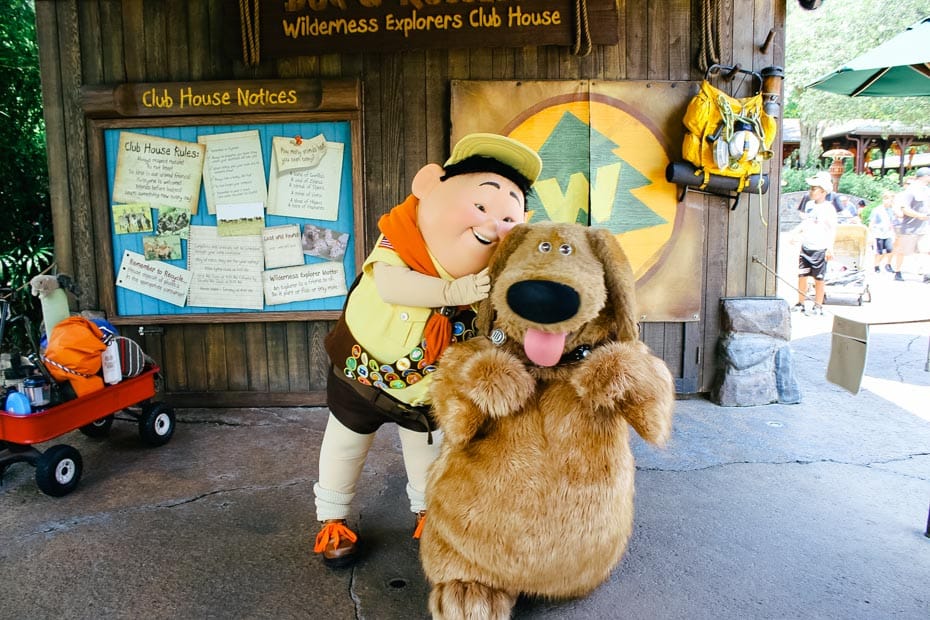 They really take their time with each guest. You can tell they try to make everyone feel special. It's well worth the wait to meet these two Up characters.
Check the My Disney Experience app on your visit for specific meet and greet times. Right now, they are meeting from 10:00 a.m. to 1:00 p.m. and then again from 1:30 p.m. to 5:00 p.m. These times do fluctuate, though. Often, they are based on hours of operation, that can change frequently throughout the different seasons.
If you have any interest or would like to see Dug and Russell in action, you might want to try out Feathered Friends in Flight.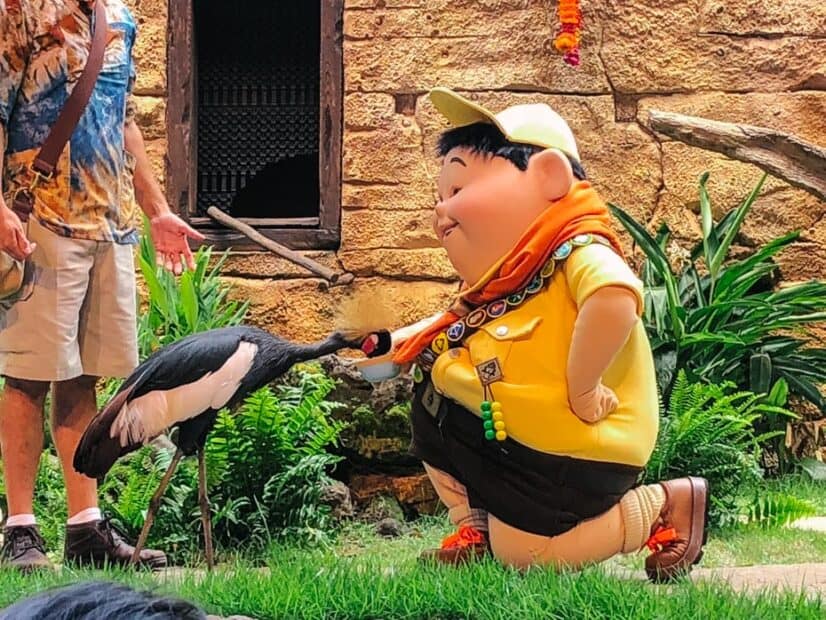 This is a bird show that replaced the former "Flights of Wonder." The theater is located on the backside of the park along the walkway between Asia and Africa. It's fairly close to Yak and Yeti if you are familiar with the area.
The performance lasts for 25 minutes and runs on average 5 times per day. It's a cute show and a nice place to break to rest the feet. Plus, you get to see a few characters from UP!
Kevin from UP at Disney's Animal Kingdom
Okay, so the popular question is, how do you meet Kevin at Walt Disney World? And that's a tough question to answer specifically.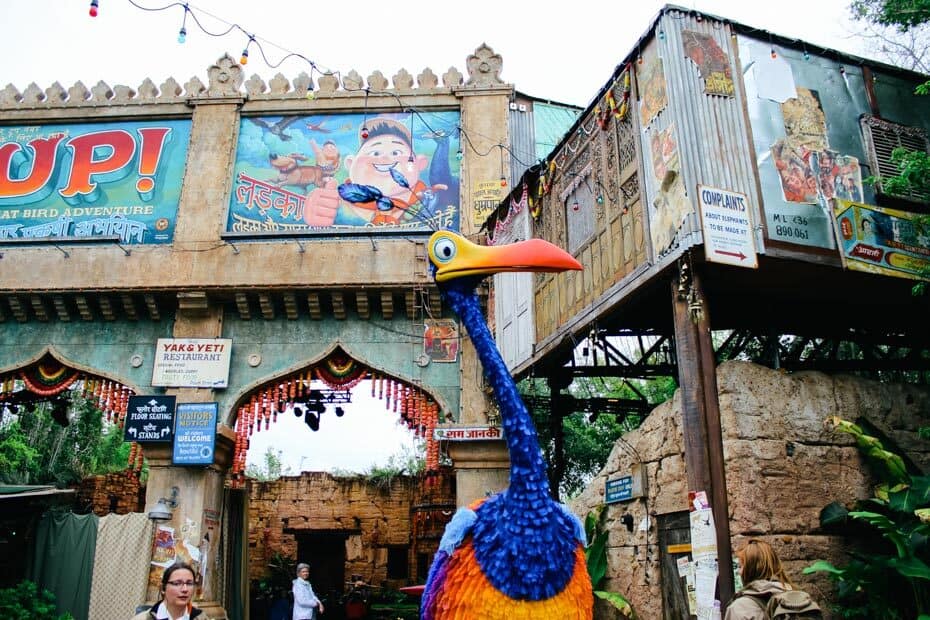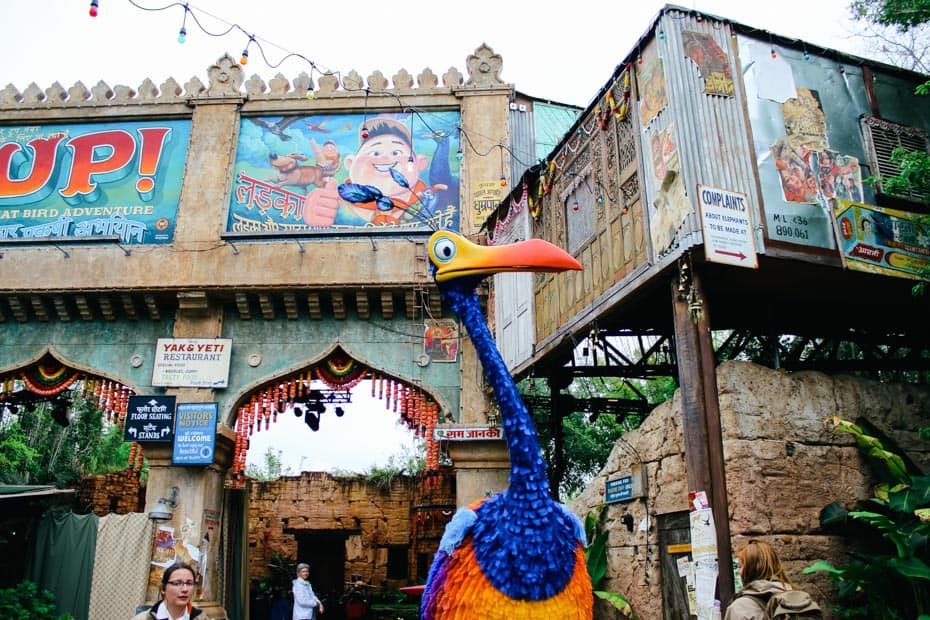 Kevin is a wandering character, and she wanders the Discovery Island area of the park.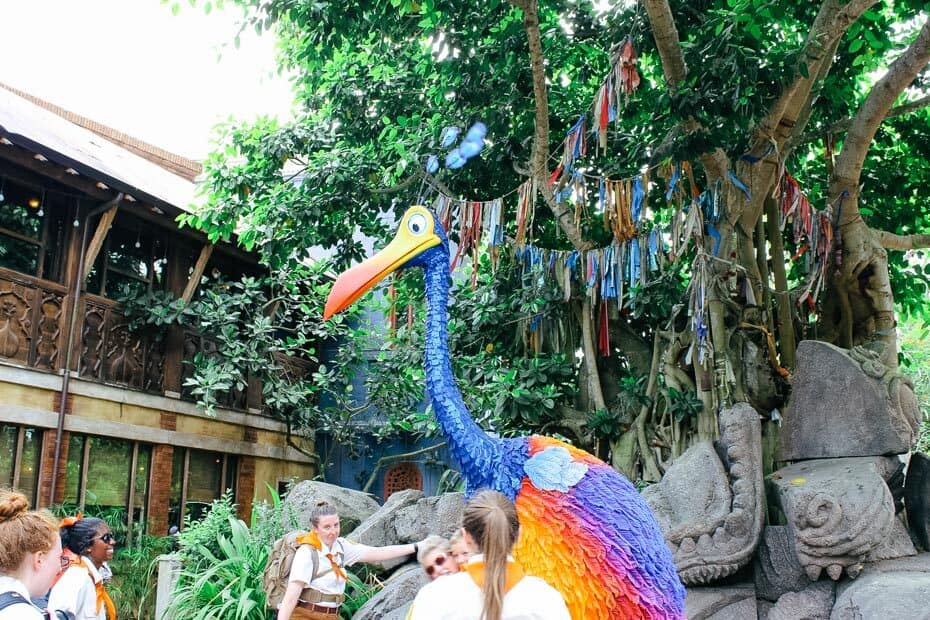 I have often ran into Kevin outside UP! A Great Bird Adventure. Sometimes she is out around Yak and Yeti (review) as well, which is pretty much next door.
Other times, I walk into the park and see her in the distance around the Tree of Life. Two Wilderness Explorers always escort her.
There may or may not be a PhotoPass photographer around, and they do not let guests form lines for this pop up character. It's one of those if you are in the right place at the right time encounters. And even then, you might not get a photo, so don't be too disappointed.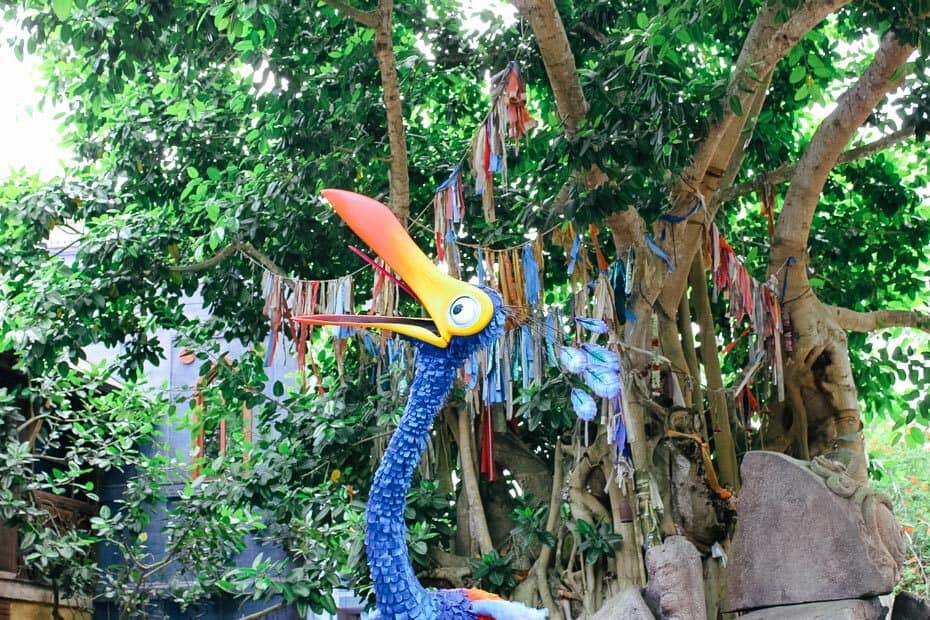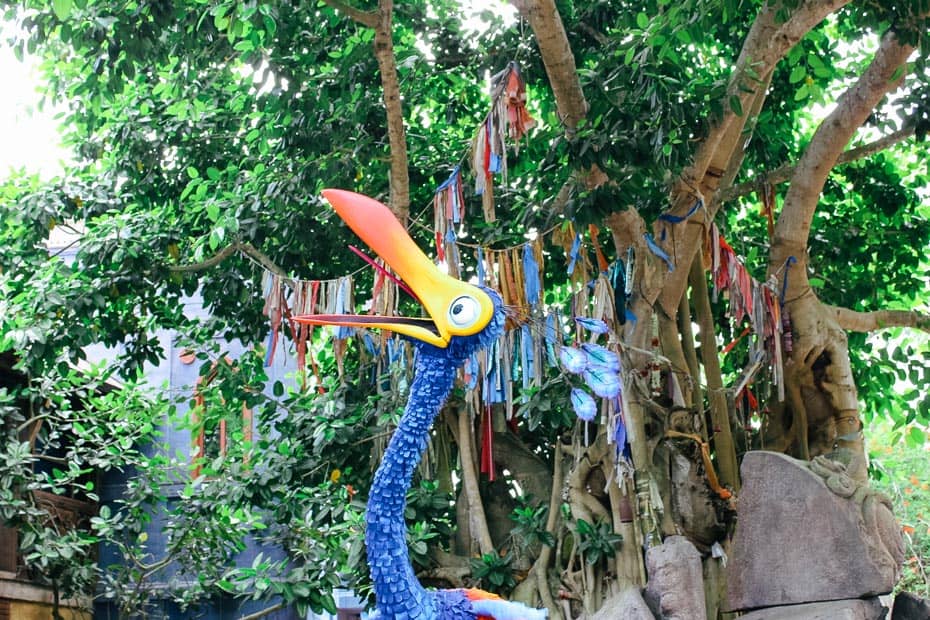 She has her babies in a nest somewhere at Disney's Animal Kingdom. You know she has to check on them frequently.
And whatever you do, don't have any chocolate bars out around her. I hear she's a big fan. (If, for some reason, you are reading this and haven't seen the movie, that last one was just a fun fictional reference. I'm probably not the type of writer that will keep you wondering for too long.)
Kevin, on the other hand, might. Well, she might keep you wandering the park to meet her anyway.
She has the most wonderful feather coat All the colors of the rainbow blend together in layers of feathers.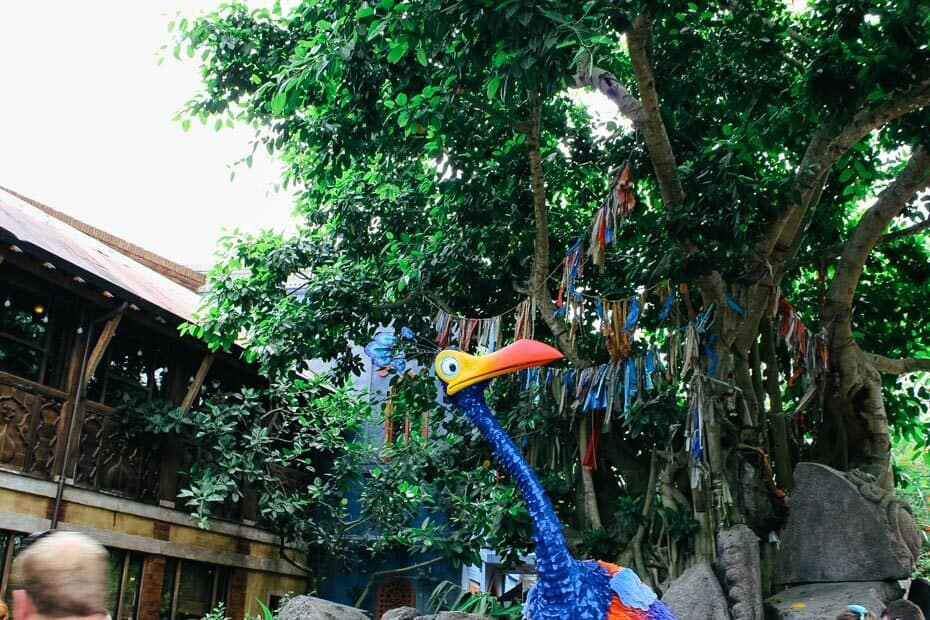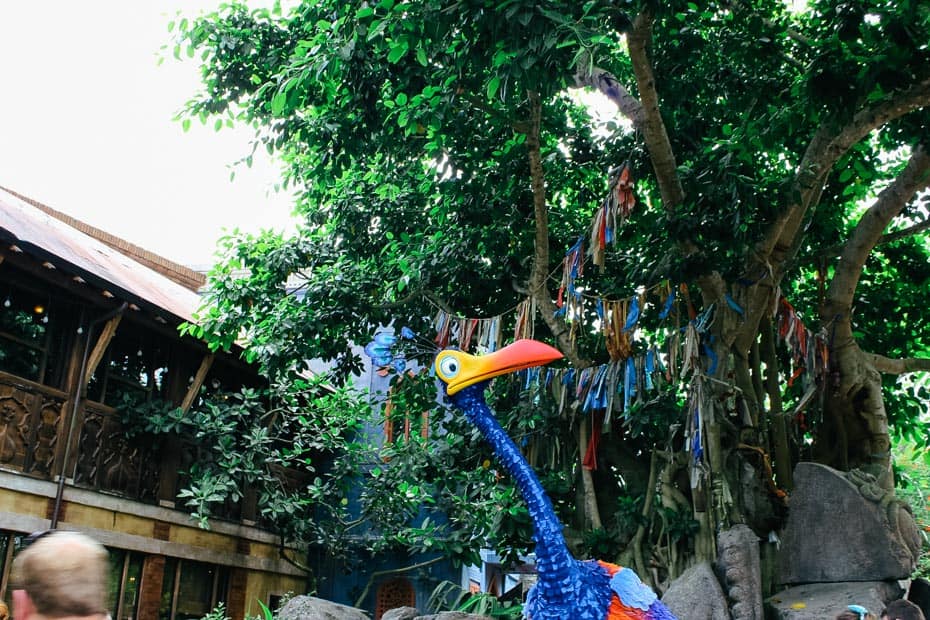 I hope you will get a chance to meet her on your vacation! She is truly one of the most remarkable characters around!
If you have any interest in meeting characters at Walt Disney World, please check our character page. There is a lot of information available and the most up-to-date reviews are toward the top.
Those interested in learning more, might want to check out the character dining at Disney World guide. It goes into details about all the different meals at Disney World.
Lastly, Resorts Gal specializes in characters, dining, and resorts at Disney World. Our full list of Disney World Resorts provides a good starting point for selecting the perfect destination for your next vacation. Additionally, every Disney restaurant review is available here.
Thanks for joining today, and if you have any questions, feel free to leave me a comment. Make sure to let me know your favorite character from Up! Are you hoping to meet Kevin, Dug, or Russell? Or maybe all of them?