Conservation Station at Animal Kingdom
Conservation Station is the large science center located at Rafiki's Planet Watch in Disney World's Animal Kingdom. This area of the park is perfect for anyone interested in animals, conservation, or biology in general.
You'll find a lab, veterinary treatment room, science center, and more. This review will cover all the main details for Conservation Station, including how and when to access this special area of the park.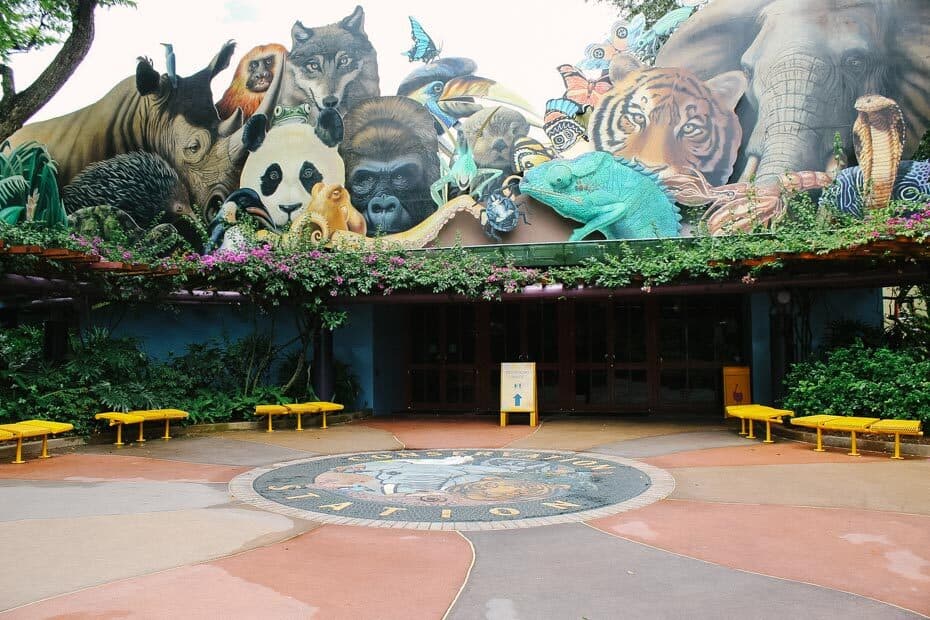 Below are the quick reference details for Conservation Station.
Conservation Station
Animal Kingdom

Location:

Rafiki's Planet Watch

Disney World Height Requirement:

None

FastPass:

None

Ride Type:

Science Center

Seats Per Vehicle:

N/A

Rider Switch:

N/A

Extra Magic Hours:

None

Good For:

Everyone

Scary Factor:

None

Must-Do List:

Medium

Perfect For:

Anyone with an interest in science.

Special Mention:
You must access this area of the park
by train.
Conservation Station
While touring Disney's Animal Kingdom you might find yourself around the entrance to Rafiki's Planet Watch. It's pretty close by the exit of Kilimanjaro Safaris.
The entrance will take you down to the Wildlife Express train station where you'll board a train to Rafiki's Planet. When you get off the train you'll find a walkway down to Conservation Station and the other activities in the area.
Conservation Station is the large science center that also houses the Animation Experience. Inside you'll find the following areas to explore:
Veterinary Treatment Room
Nutrition Center
Amphibians, Reptiles, and Invertebrates Windows
Science Center
Here's a look into that Veterinary Treatment Room and there's a surgery center viewing room next door. I've never actually been in the area when there was an animal procedure going on personally. But I would think that type of thing happens earlier in the day during what I consider more valuable touring time.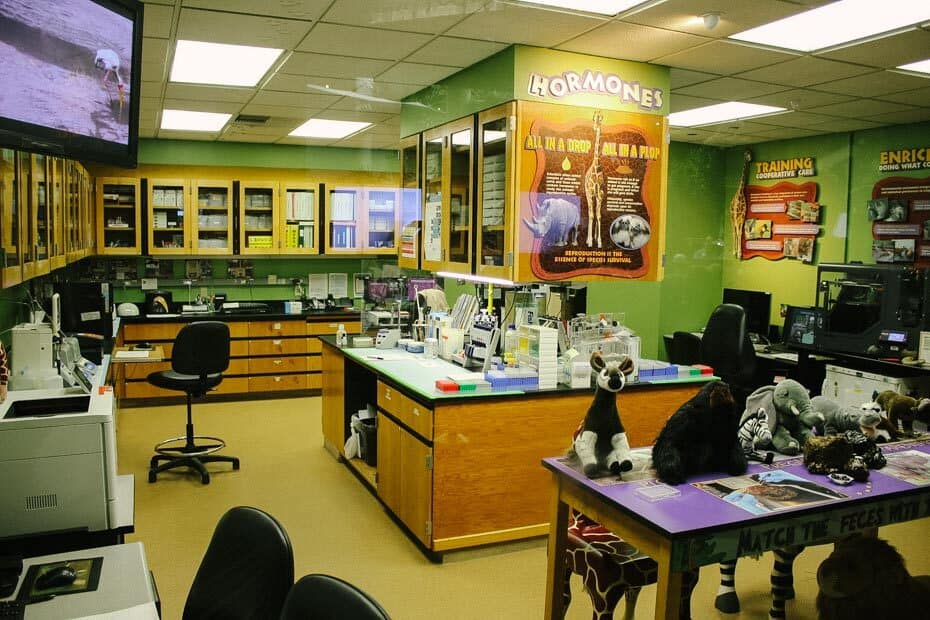 You can see someone was in the background here working in the nutrition area. Everything is properly labeled and there's a good deal of interesting items to see.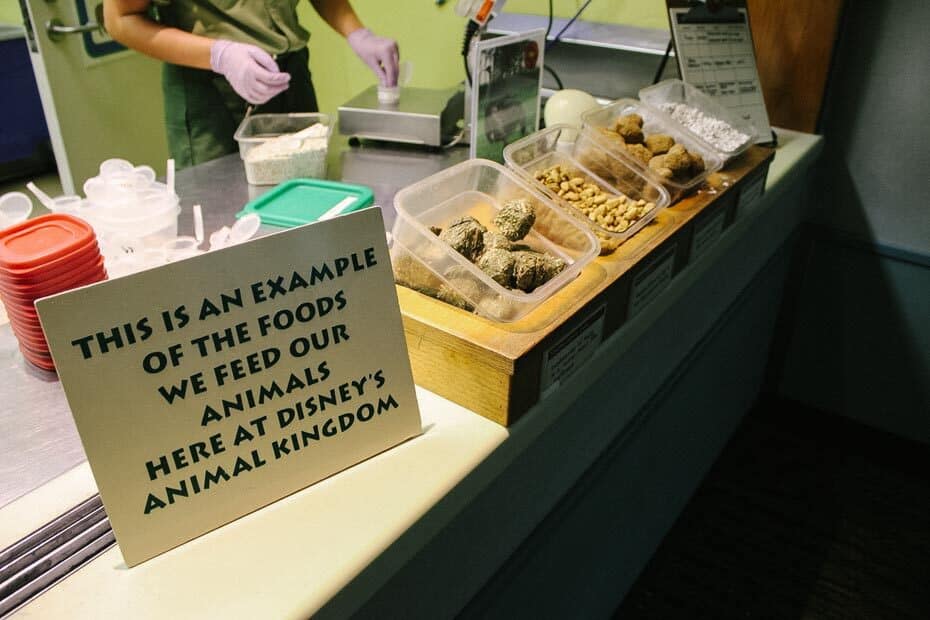 And a look into some of those invertebrate windows.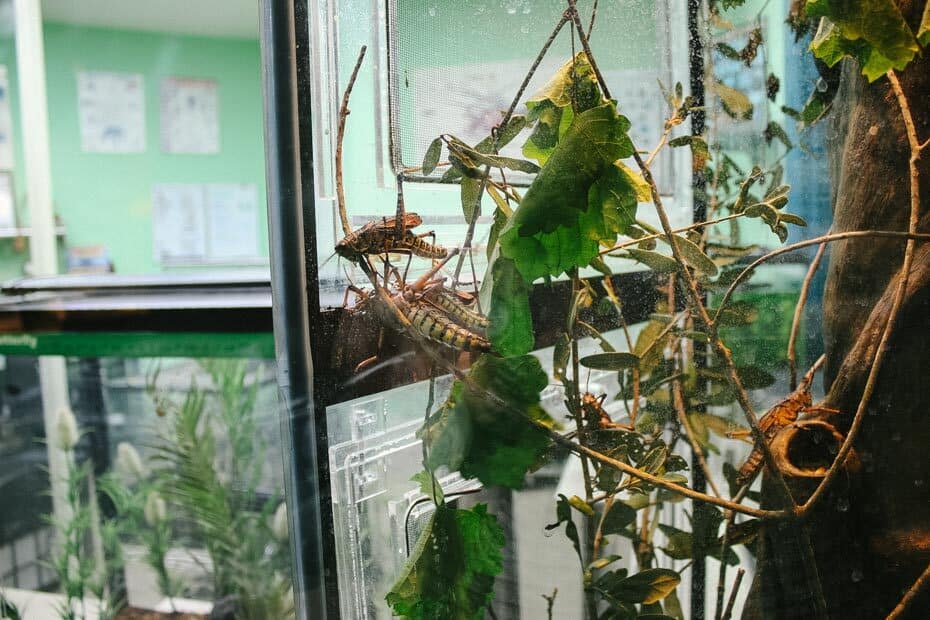 These are just a small selection of the items you'll find in Conservation Station. I love this portion of the park and highly recommend visiting it if you are interested in these kinds of things. I get that it's not something for everyone, but there's a lot of different things to enjoy here.
Don't forget to check out the Animation Experience while you are there, it's also a lot of fun. And just outside Conservation Station, you'll find the large Affection Section petting zoo.
And if you're trying to decide where to stay on your Walt Disney World vacation, Resorts Gal specializes in providing detailed Disney World Hotel Reviews. One of my top recommendations for staying near Animal Kingdom is Disney's Animal Kingdom Lodge (review).
Additionally, Orange Lake Resort in Kissimmee (review) is only about 5 minutes up the street from Animal Kingdom park.
Have fun on your visit to the park and exploring Conservation Station!