Na'vi River Journey at Disney's Animal Kingdom
Na'vi River Journey is a slow-moving boat ride style attraction located in Pandora, World of Avatar at Walt Disney World. This attraction is suitable for almost anyone and isn't too difficult to experience while touring the Animal Kingdom.
In this review, we will go over Na'vi River Journey and point out a few tips and need-to-know information.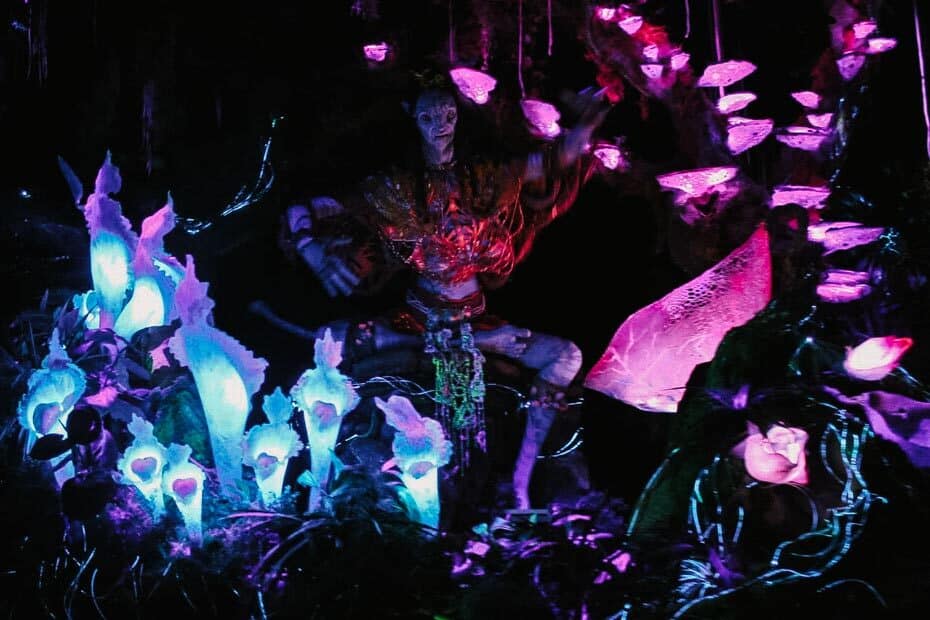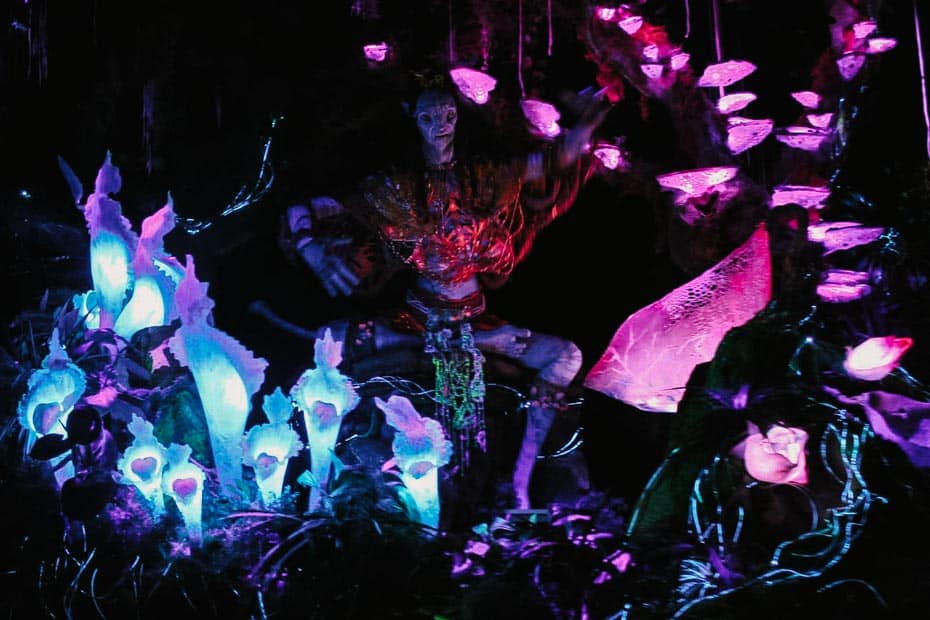 Here are the quick reference details for Na'vi River Journey.
Na'vi River Journey
Animal Kingdom

Location:

Pandora, The World of Avatar

Height Requirement:

Any Height

FastPass at Animal Kingdom:

Yes (when available)

Ride Type:

Slow-Moving Boat

Seats Per Vehicle:

2 rows per boat, 2-3 per row

Rider Switch Program:

None

Extra Magic Hours:

Mornings (when available)

Good For:

Everyone

Scary Factor:

Low

Must-Do List:

Medium

Perfect For:

All Ages

Special Mention:

Great place to cool off in
the heat of the day.
Na'vi River Journey Review
Na'vi River Journey opened back in the summer of 2017 with the rest of the Pandora, World of Avatar. This attraction offers the opportunity to set sail down the Na' vi River. This journey is in a peaceful, cool indoor setting that's also dark to highlight the bioluminescence all around you.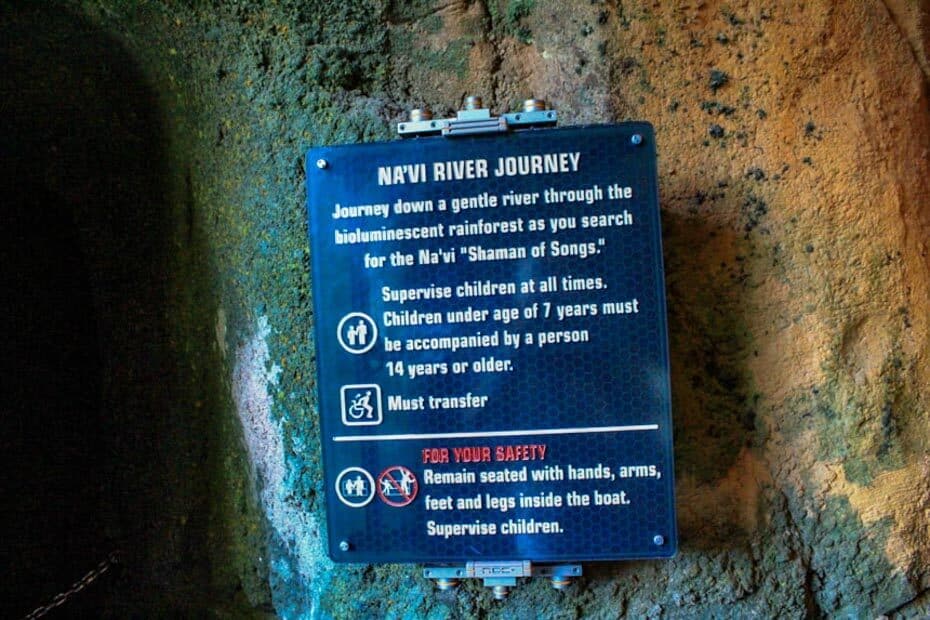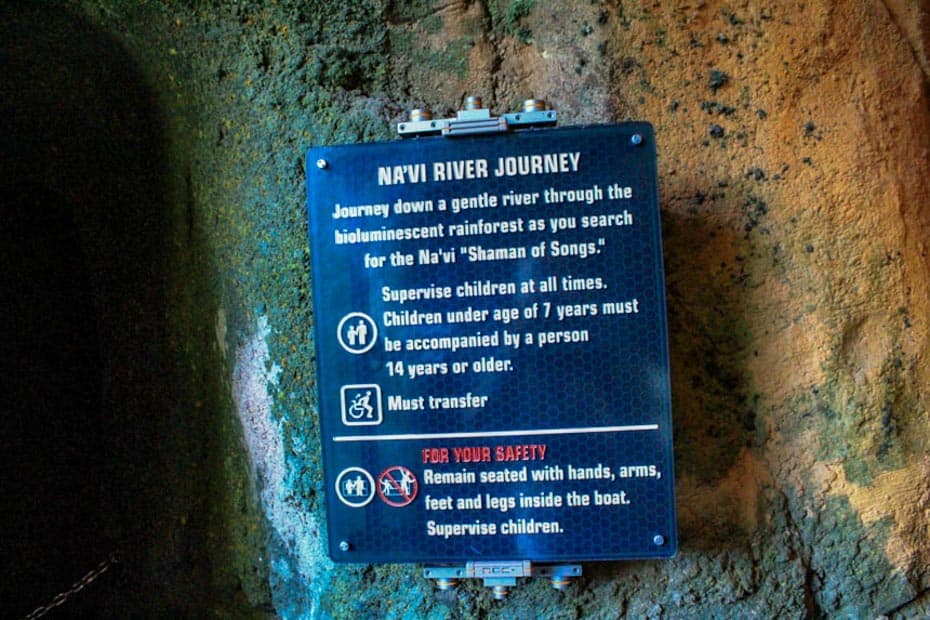 Na' vi River Journey does offer FastPass, but this is not something that I would recommend reserving in advance. The attraction can meet to longer wait times due to the fact that it's still considered new.
However, this isn't a thrill ride and on most days can easily be ridden with minimal waits up until around 11:00 a.m. and then again after 6:00 p.m.
As far as the queue for Na'vi River Journey, the majority of it is in a large covered outdoor area. When you reach the interior area, that's where the FastPass portion cuts off and both lines combine. There are a few fans blowing overhead in the outdoor portion but it can be pretty hot if you find yourself in a long line during the hottest portion of the day.
Thankfully, FastPass for Na'vi River Journey is usually easy to obtain as a fourth or more option during the day on your visit. I recommend selecting this option to experience the attraction if you find yourself visiting Animal Kingdom on a crowded day.
And for boarding the boat it is a step up and over into the boat and then the same upon return. Most will step up onto the seat of the boat to step in and out as typical with these style rides.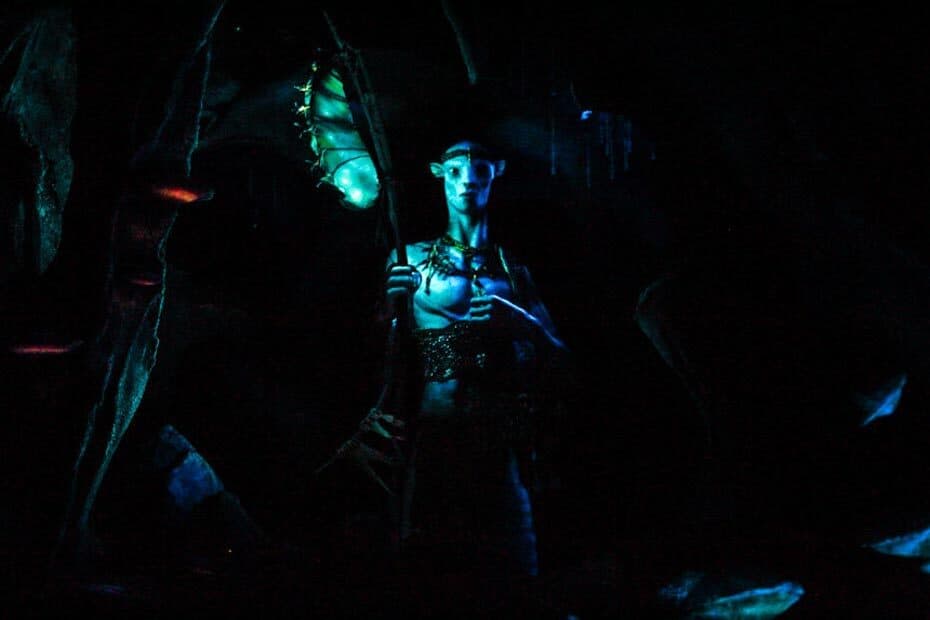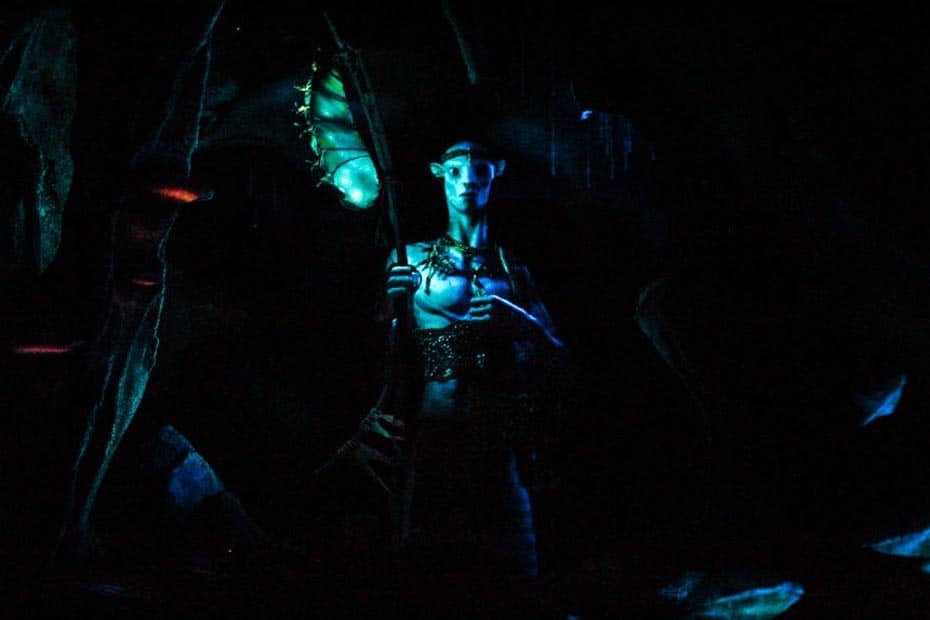 The only real complaint I have is that the boat rows are small and often my group is a party of two. It is very common for cast members to add another group of two on our row making for a very tight fit. This makes it uncomfortable for everyone. Currently, this is not an issue with social distancing efforts in place. Right now you will have the entire boat to yourself.
I really enjoy Na'vi River Journey every time I get to experience it. The attraction makes for a nice pause in my day. There's no real story or theme to the ride, but it's pleasant and calming.
You might also enjoy these headliner attractions at Animal Kingdom:
Planning a stay at the Walt Disney World Resort? You might enjoy reading over our list of Disney World Hotel Reviews.
They include a few favorites like the Animal Kingdom Lodge because of the savanna rooms. Or if your family is into pool time, you might like a stay at Disney's Beach Club Resort or this review of Caribbean Beach Resort. However, Beach does have Stormalong Bay and that's pretty hard to top.
As for the Magic Kingdom area resorts, enjoy a tropical stay at the Polynesian (full resort review) or check out those stunning views from Bay Lake Tower.
Feel free to leave a comment below related to Na'vi River Journey if you like.