Na'vi River Journey at Disney's Animal Kingdom
Na'vi River Journey is a slow-moving attraction in Pandora, World of Avatar, at Walt Disney World. This attraction is suitable for almost anyone and isn't difficult to experience while touring the Animal Kingdom.
In this review, we will go over Na'vi River Journey and point out a few tips and need-to-know information.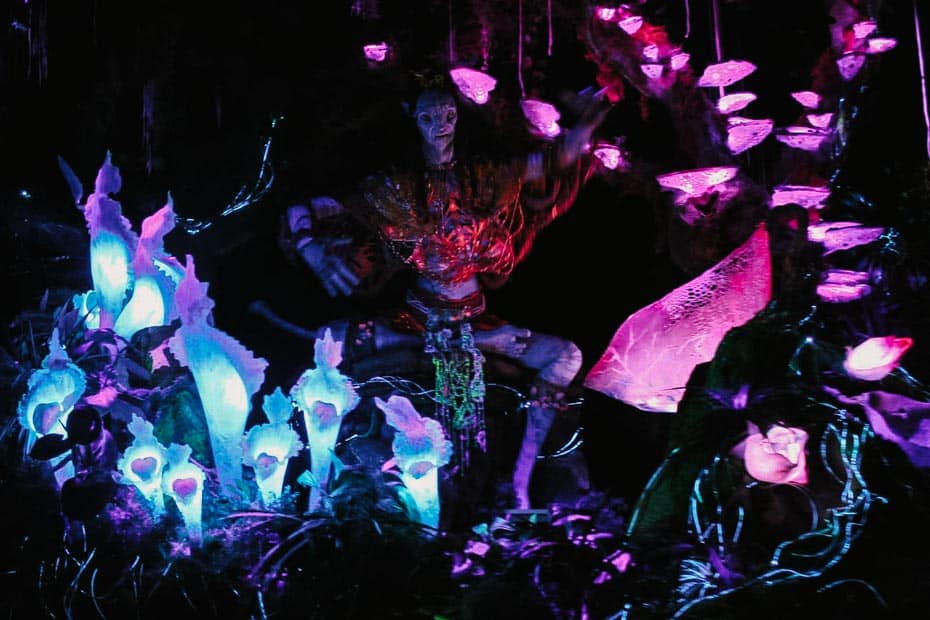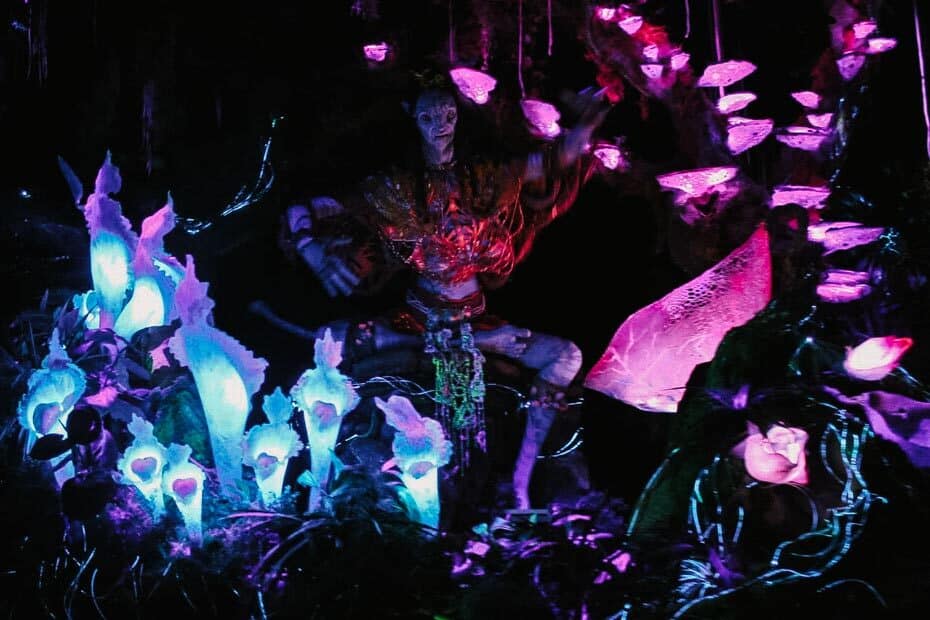 Here are the quick reference details for Na'vi River Journey.
Na'vi River Journey
Animal Kingdom

Location:

Pandora, The World of Avatar

Height Requirement:

Any Height

Disney Genie+

Yes, through the service when available.

Ride Type:

Slow-Moving Boat

Seats Per Vehicle:

Two rows per boat, 2-3 per row

Rider Switch Program:

None

Good For:

Everyone

Scary Factor:

Low

Must-Do List:

Medium

Perfect For:

All Ages

Special Mention:

Great place to cool off in
the heat of the day.
Na'vi River Journey Review
Na'vi River Journey opened a few years ago with the rest of the Pandora, World of Avatar. This attraction offers the opportunity to sail down the Na' vi River.
Your ride vehicle is a slow-moving boat that journeys down the Na'vi River, a peaceful indoor setting lighted by bioluminescence.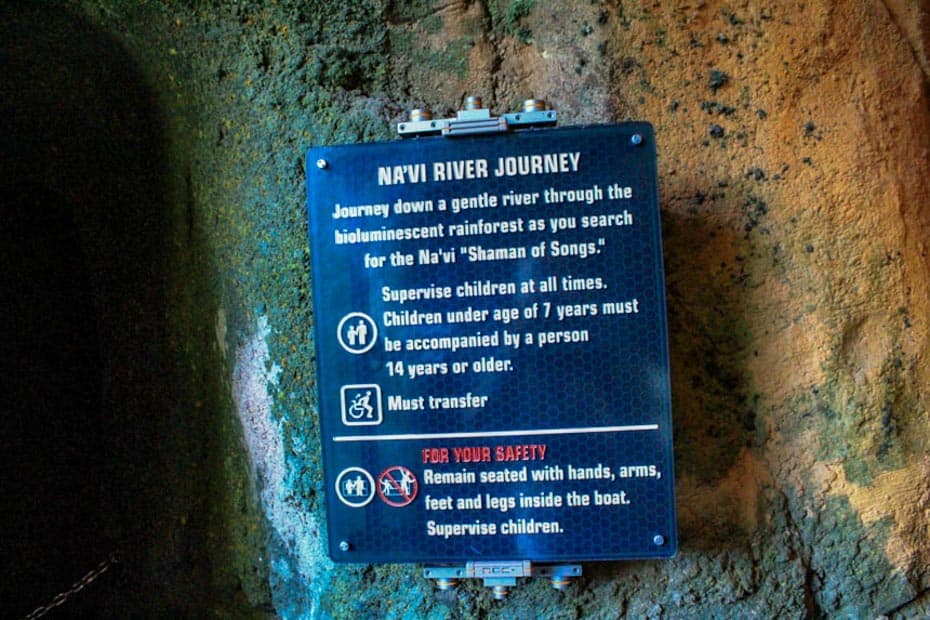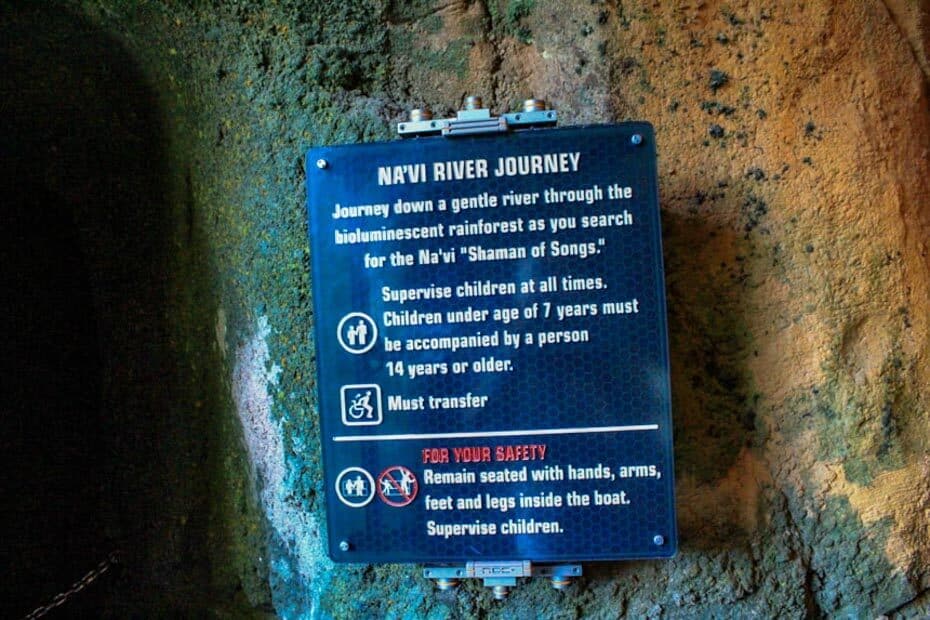 Na' vi River Journey is available through Disney's Genie+ service and might be worth selecting to ride. However, since this is a newer attraction, it often has wait times of up to an hour long.
However, the river journey isn't a thrill ride. So on most days, it can easily be ridden with minimal waits until around 11:00 a.m. and then again after 6:00 p.m.
As far as the queue for Na'vi River Journey, the majority of it is in a large covered outdoor area. A few fans are blowing overhead in the outdoor portion, but it can be pretty hot if you find yourself in a long line during the hottest part of the day.
As for boarding the boat, you'll have to take a step up and over into the boat. This works the same way upon exiting.
Most guests will step onto the boat's seat to step in and out, as typical with these style rides.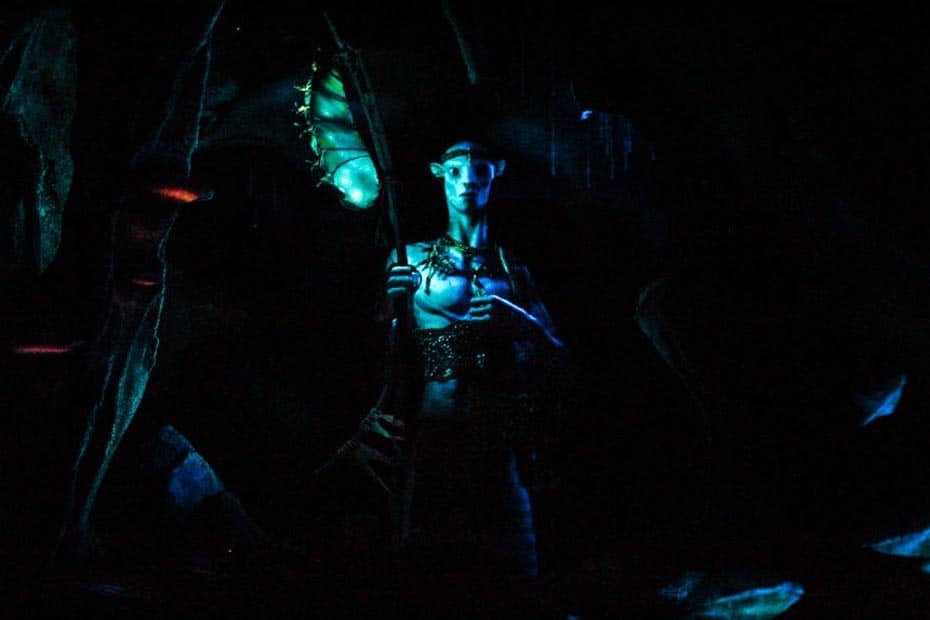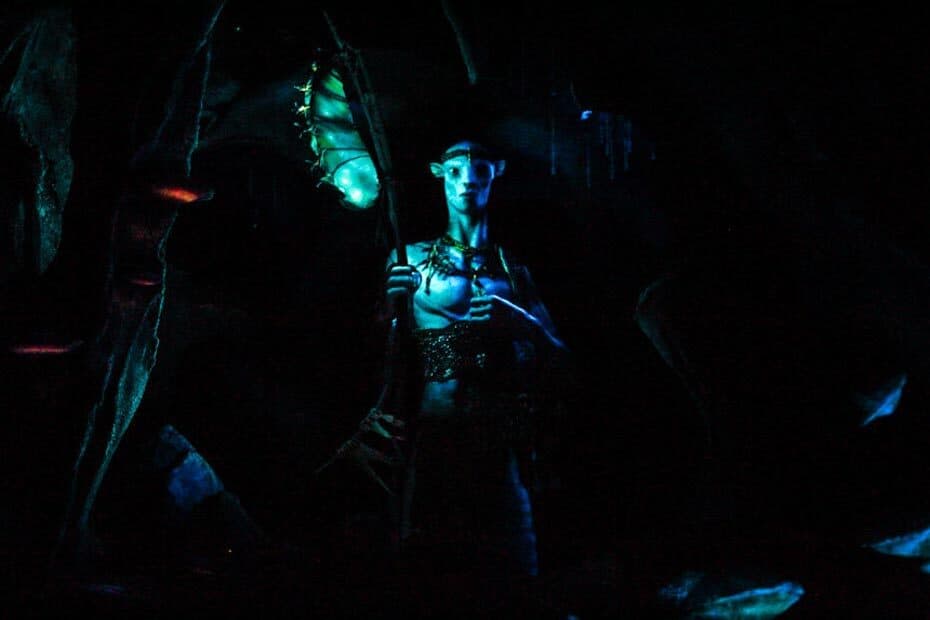 Usually, each party rides with its group. However, sometimes cast members will pack multiple groups onto the same row.
In my opinion, the rows are small and can hold up to three people. However, we have been placed with other groups making it uncomfortable to sit so close to strangers.
I enjoy Na'vi River Journey every time I get to experience it. Overall, the attraction makes for a nice pause in my day.
Unfortunately, there's no real story or theme to the ride, but it's pleasant and calming.
For more attractions at Disney's Animal Kingdom, you might enjoy the following:
Are you planning a Walt Disney World vacation? If so, you might enjoy reading over our Disney World Hotel Reviews. Some of our favorites include:
In the Comments
Do you have any questions about Na'vi River Journey? Do you hope to experience this attraction on your vacation?