Kenya Marketplace Review at Epcot Food and Wine (2022)
Kenya is not your typical marketplace at Epcot Food and Wine. The booth offers a sultry dish that is worthy of a stop.
It hasn't taken long for the Kenya booth (formerly Africa) to become one of my top stops at the Food and Wine Festival. A few years back, when this newer booth was introduced to the festival, it was instantaneously a hit.
You'll find Kenya's Global Marketplace nestled between the China Pavilion and Germany Pavilion. It sits directly across the walkway from Refreshment Port.
The photo below is from a few years back. Since the booth is so popular, there are always a ton of people waiting. Therefore, I haven't been able to get an updated picture of the name change to Kenya.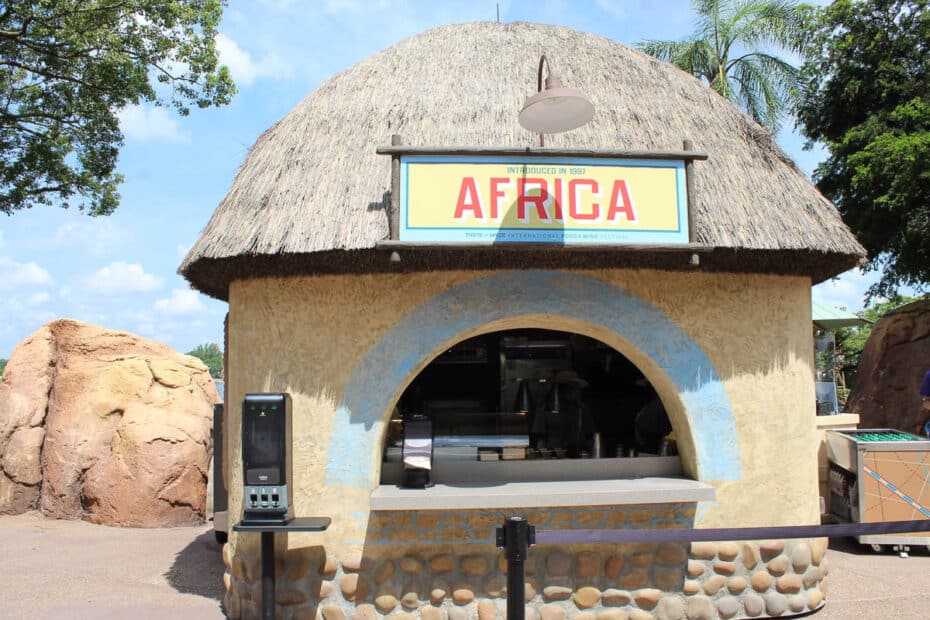 2022 Kenya Marketplace Menu
Below we have Kenya's menu items along with the prices.
Kenyan Coffee Barbecued Beef Tenderloin ($6.00)
Piri Piri Skewered Shrimp ($6.75)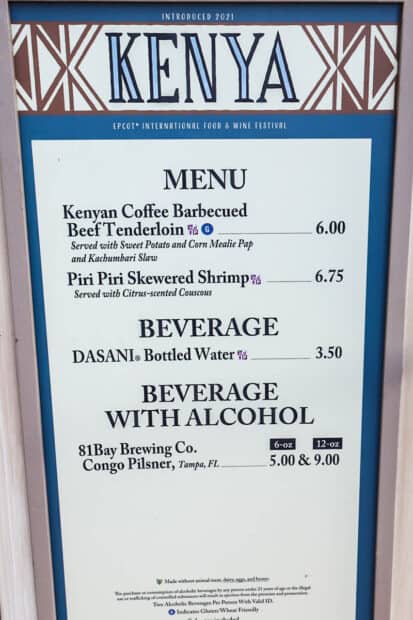 Beverages:
81Bay Brewing Co. Congo Pilsner ($5.00 or $9.00)
Piri Piri Skewered Shrimp ($6.75)
Since I've had both of these dishes in the past, I elected to skip this booth in 2022. With so many new options to try this year, it's almost impossible to get a fresh order of every single thing.
Here we have the Piri Pir skewered shrimp.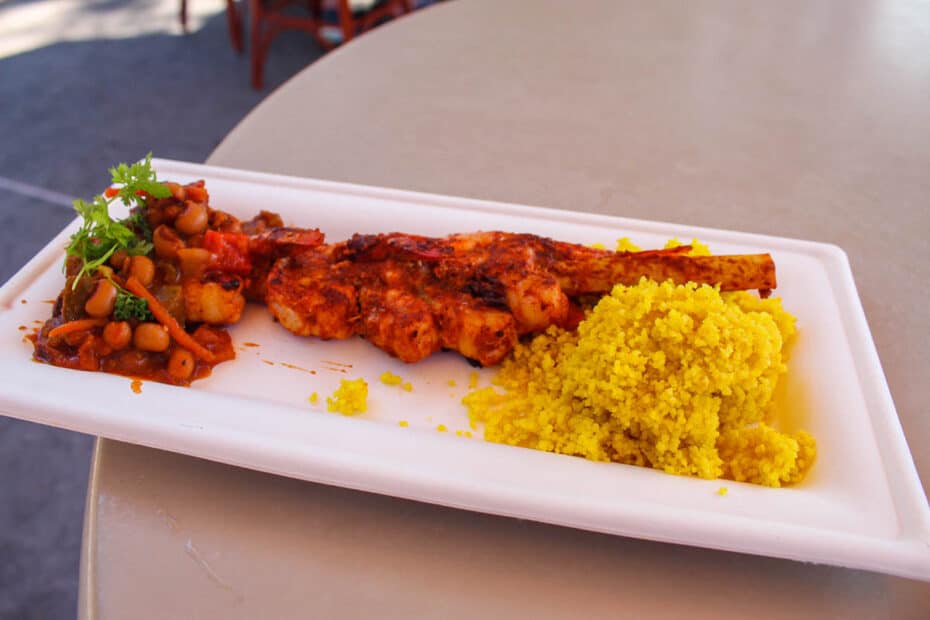 This is what I previously had to say about the shrimp dish:
"There is couscous on one side that will help cool you off when you bite into this spicy hot dish. I would recommend keeping a drink nearby. My shrimp was well seasoned and set my taste buds on fire. If you don't like spicy food, it might be a pass."
Kenyan Coffee Barbecued Beef Tenderloin ($6.00)
The Kenyan Coffee Beef dish was the one I was referring to as sultry when I first wrote this post. This dish easily stands out in a crowd, and I mean that in the best way possible.
When things settle down, I plan to pick up a fresh order of this year's Kenyan beef tenderloin for the pure sake of enjoying it. This tenderloin is an exceptional dish, and at $6.00, it's excellent in taste and price.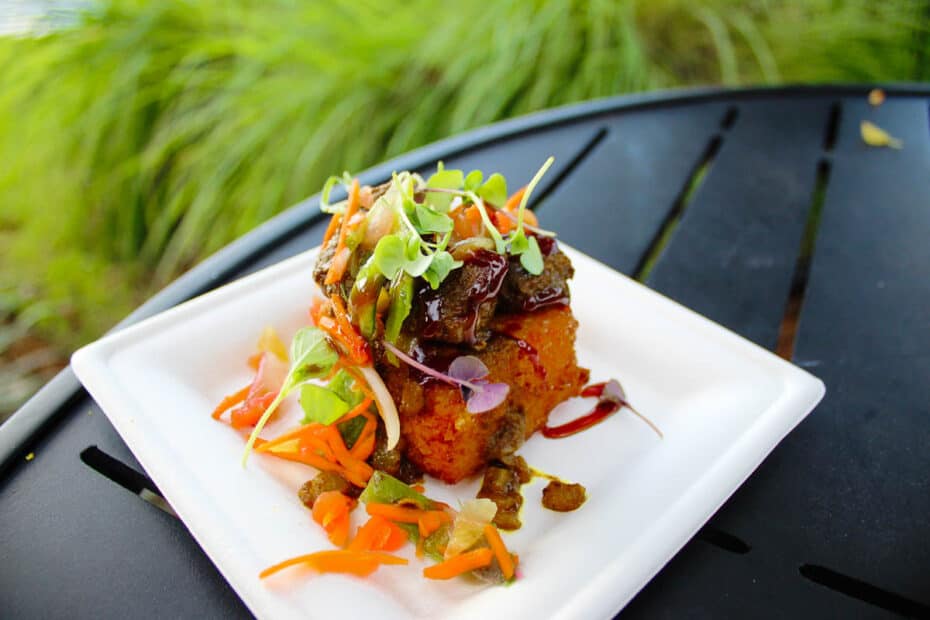 Ultimately, it's going to be pretty hard to go wrong with either of these dishes, but for sure, don't miss out on the beef!
For more Epcot Food and Wine Reviews, try these:
Italy Marketplace Review
Greece Marketplace Review
India Marketplace
If you want to stay nearby Epcot on your Disney World Vacation, check out our full review of the Epcot Resort Area. Those resorts include:
Return to Epcot Festivals.
Do you plan to stop at the Kenya Marketplace during Epcot's Food and Wine Festival? Will you try the beef or the shrimp? Or both?