Kenya Marketplace Review at Epcot Food and Wine (2023)
Kenya is not your typical marketplace at Epcot Food and Wine. Since the booth debuted, it's offered the two same dishes. However, they are both worthy of a stop–especially one.
It didn't take long for the Kenya booth (formerly Africa) to become one of my top stops at Epcot's Food and Wine Festival. A few years back, when the booth was introduced to the festival, it was instantaneously a hit.
Kenya's Global Marketplace is nestled between the China Pavilion and Germany Pavilion. It sits directly across the walkway from Refreshment Port.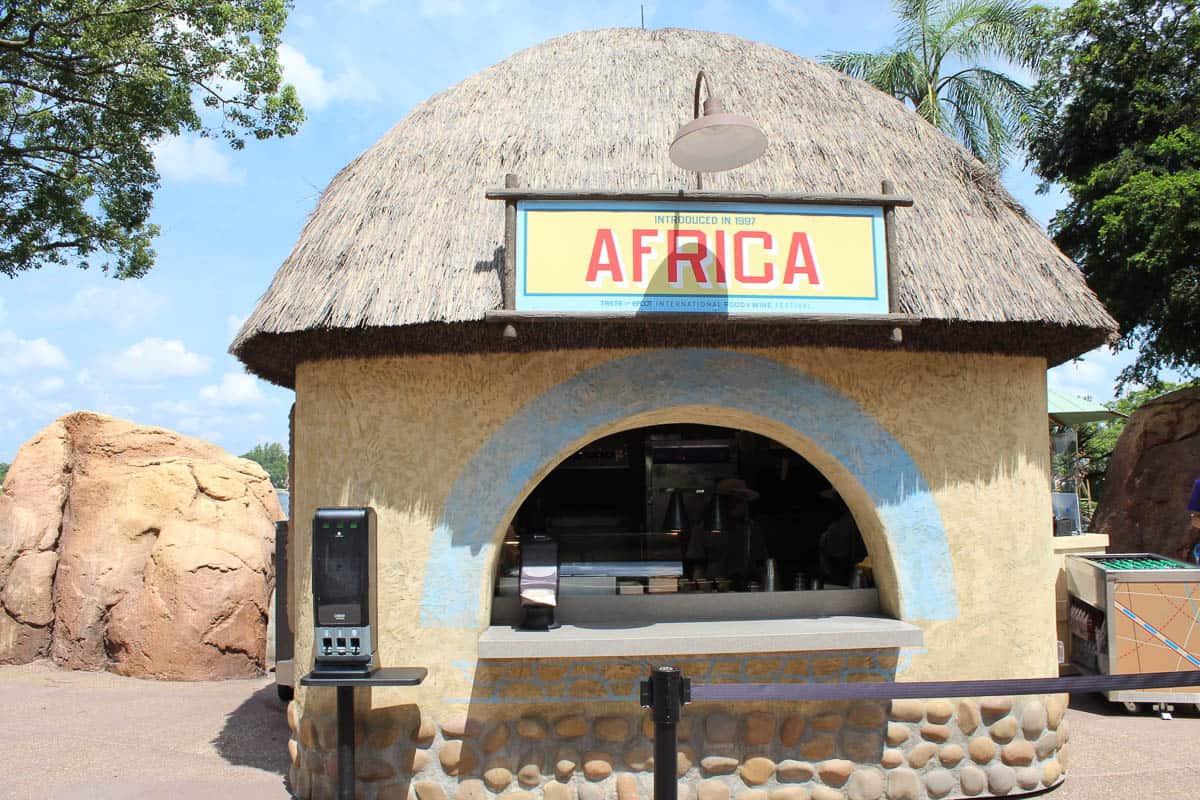 Kenya Marketplace Menu with Prices
Below we have Kenya's menu items along with the prices.
Kenyan Coffee Barbecued Beef Tenderloin ($6.50)
Piri Piri Skewered Shrimp ($7.00)
Beverages:
81Bay Brewing Co. Congo Pilsner ($5.50 or $9.50)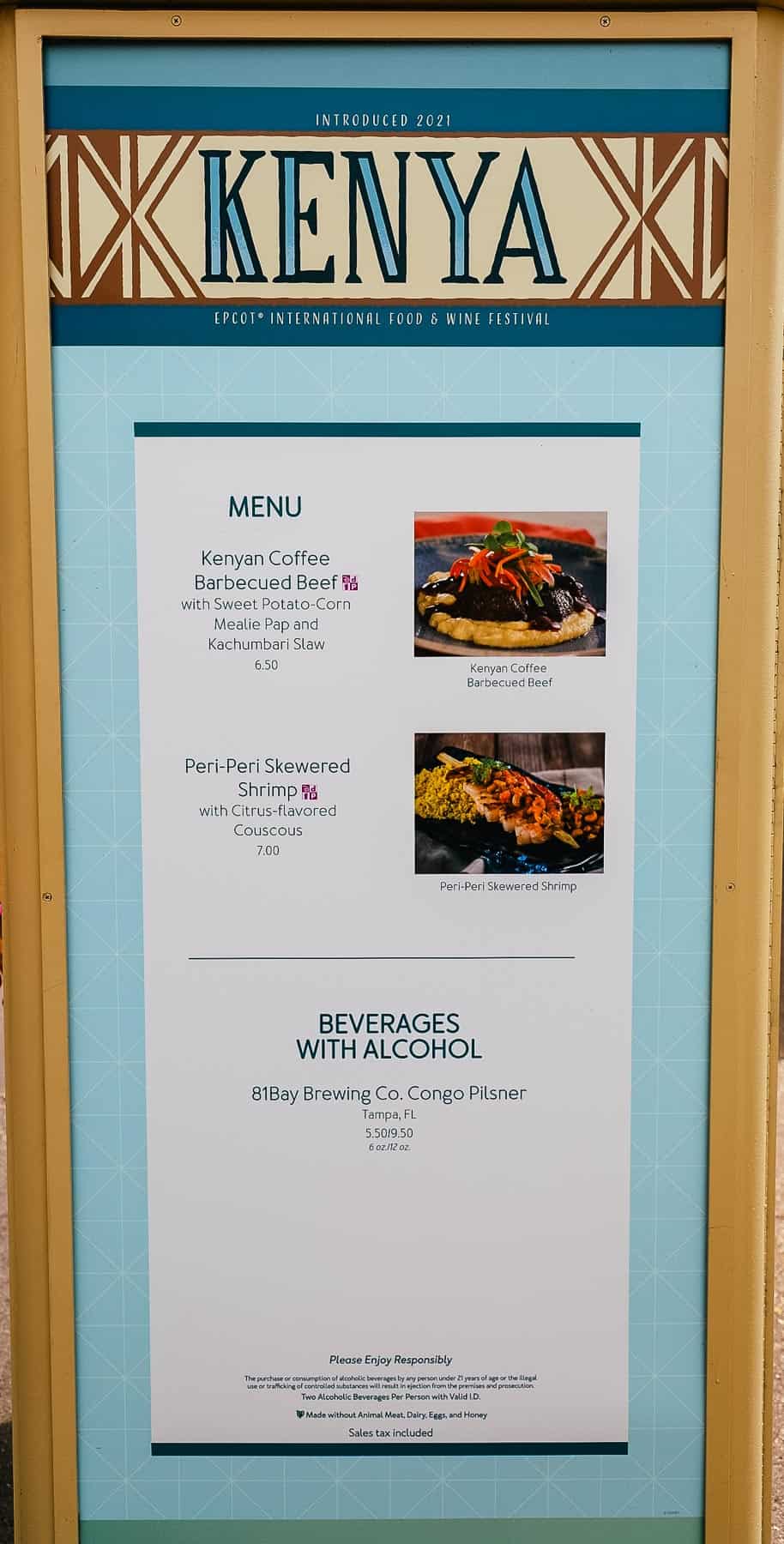 Piri Piri Skewered Shrimp
Since I've had both of these dishes in the past, I elected to skip this booth in 2023. With so many options, it's almost impossible to get a fresh order of everything.
Here we have the Piri Pir skewered shrimp.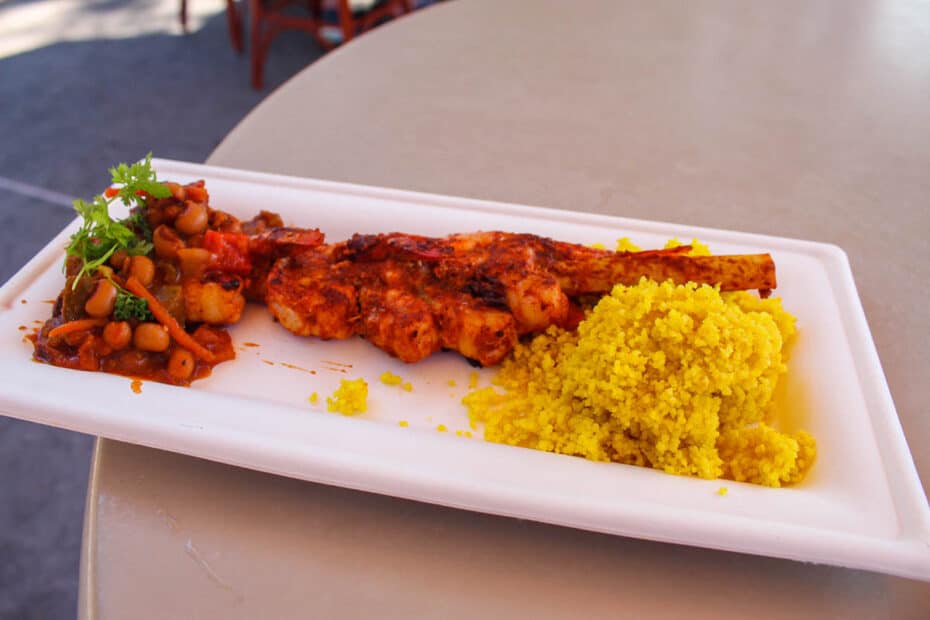 This is what I previously had to say about the shrimp dish:
"There is couscous on one side that will help cool you off when you bite into this spicy hot dish. I would recommend keeping a drink nearby. My shrimp was well seasoned and set my taste buds on fire. If you don't like spicy food, it might be a pass."
Kenyan Coffee Barbecued Beef Tenderloin
Our favorite of the two menu items is the Kenyan Coffee Beef Tenderloin. This dish easily stands out in a crowd, and I mean that in the best way possible.
When things settle down, I plan to pick up a fresh order of this year's Kenyan beef tenderloin for the pure sake of enjoying it. It's an exceptional dish and a good value for the reasonable price.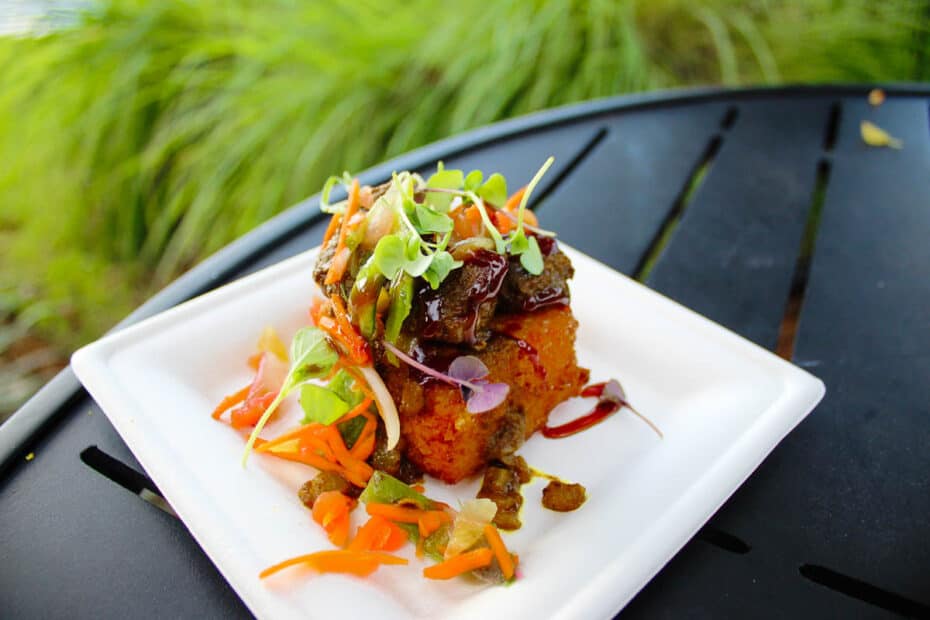 Ultimately, it's going to be pretty hard to go wrong with either of these dishes, but for sure, don't miss out on the beef!
For more Epcot Food and Wine Reviews, try these:
Return to Epcot Festivals.
In the Comments
Do you plan to visit the Kenya Marketplace during Epcot's Food and Wine Festival? Will you try the beef or the shrimp? Or both?