Italy Marketplace Review at the 2023 Epcot Food and Wine Festival
We returned to the Italy Marketplace in 2023 because, like last year, the booth has an entirely new menu. Unfortunately, not much has changed, regardless of the new offerings.
If you're familiar with Epcot's Food and Wine Festival, you likely know that Italy has long been the recipient of scathing reviews. First, the booth is expensive, and second, the food offerings are typically not great.
However, I did find one thing I enjoyed this year. I'll let you gaze at the picture below and see if you can figure out which one. Don't worry. I won't leave you to wonder for long.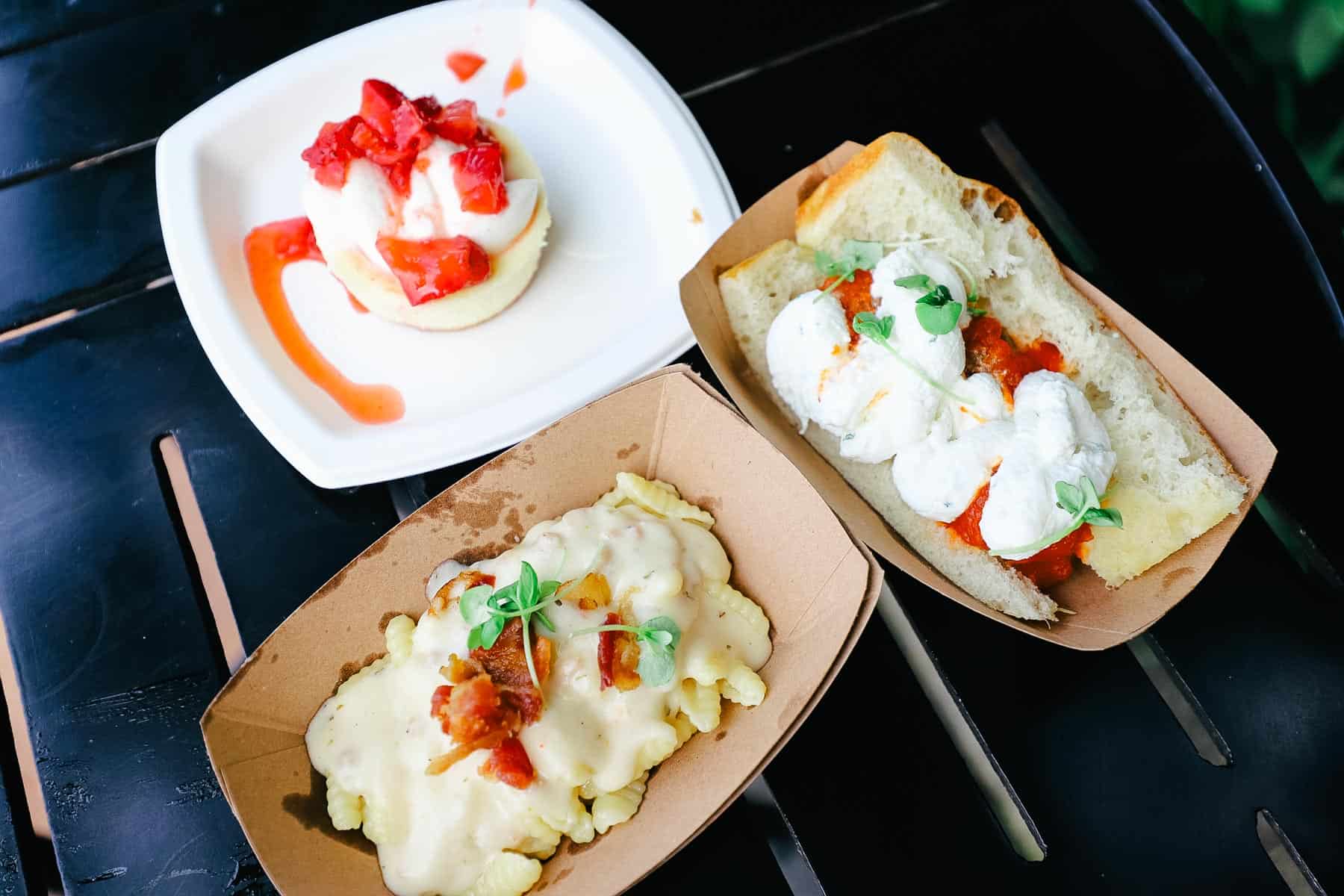 Italy Marketplace Menu Items with Prices
Below are the menu items available at this year's Italy Marketplace.
Focaccia Ripiena ($9.00)
Cavatelli ($10.00)
Lemon Ricotta Cheesecake ($8.00)
Beverages:
Prosecco ($11.50)
Moscato ($12.00)
Chianti ($11.00)
Italian Sangria ($12.00)
Peroni Pilsner ($6.50 or $11.00)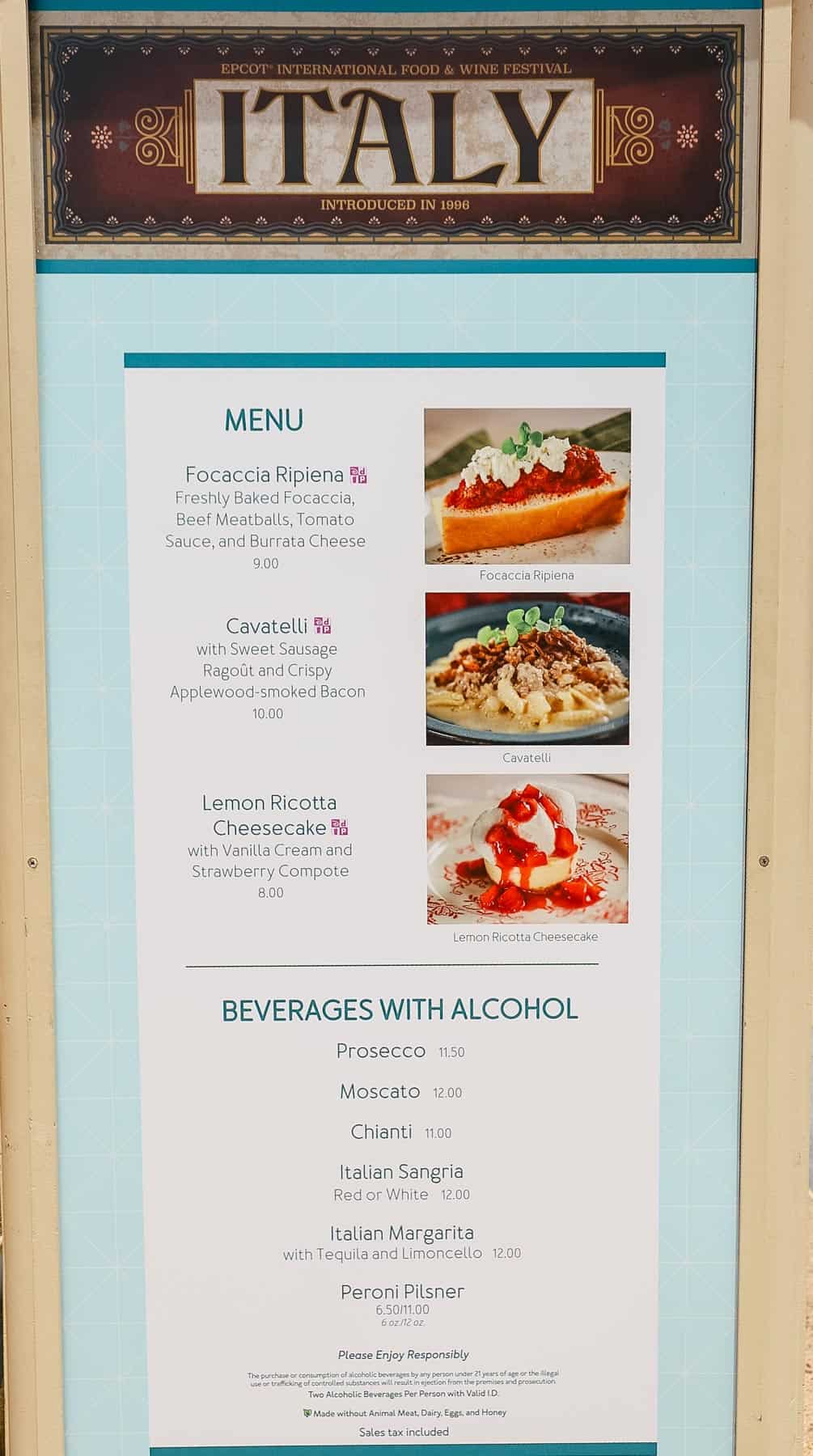 Italy's Marketplace sits toward the front of the pavilion along the World Showcase Promenade. Usually, this area has a good amount of tables. However, this year, I struggled to find a place.
Italy is notorious for selling higher-priced items than most other food booths at the festival. But with prices high at most booths this year, Italy seems to be on a level playing field.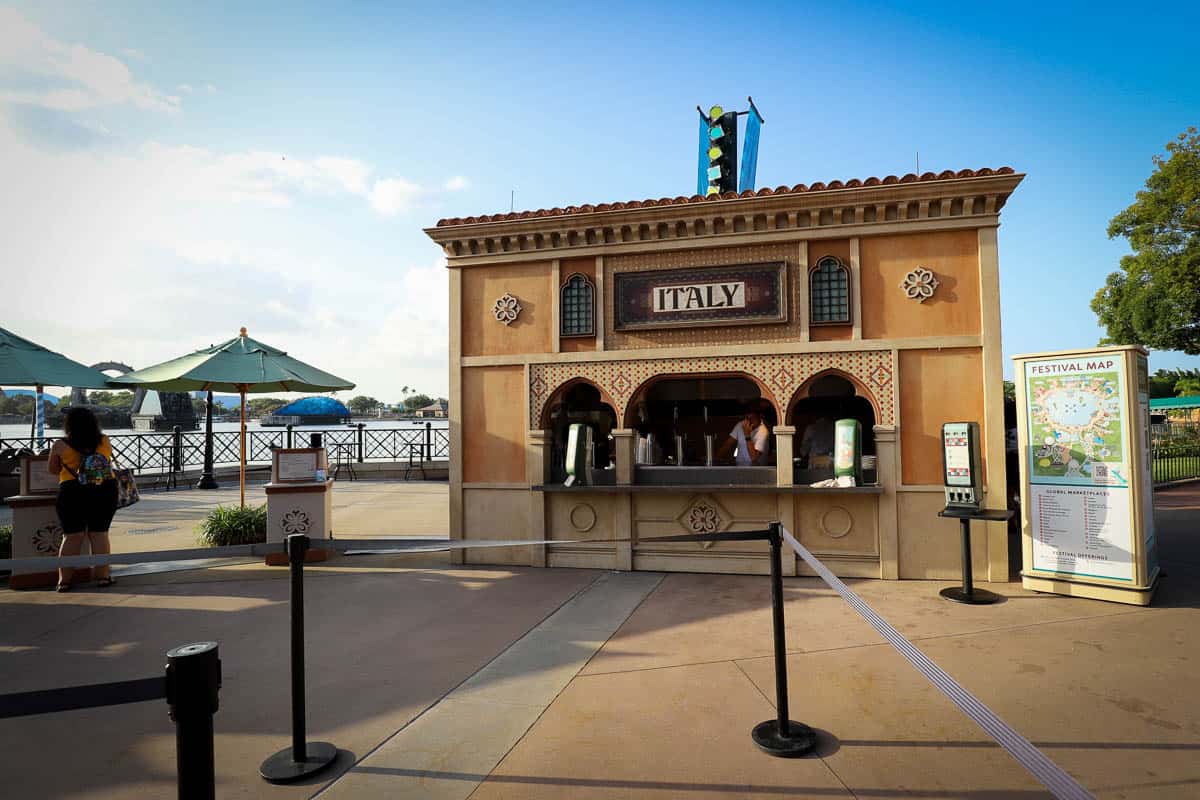 Focaccia Ripiena
This Focaccia Ripiena is the dish that I enjoyed. I know. I am just as surprised as you. But when I took the first bite, I thought–oh, that's pretty good. This dish is described as Focaccia bread with beef meatballs, tomato sauce, and Burrata cheese.
Basically, it's a meatball sub. The bread held up to the sauce, meat, and cheese! Underneath that piped cheese, I had three meatballs. Overall, this was a filling dish that tasted good. I wouldn't be opposed to having it again.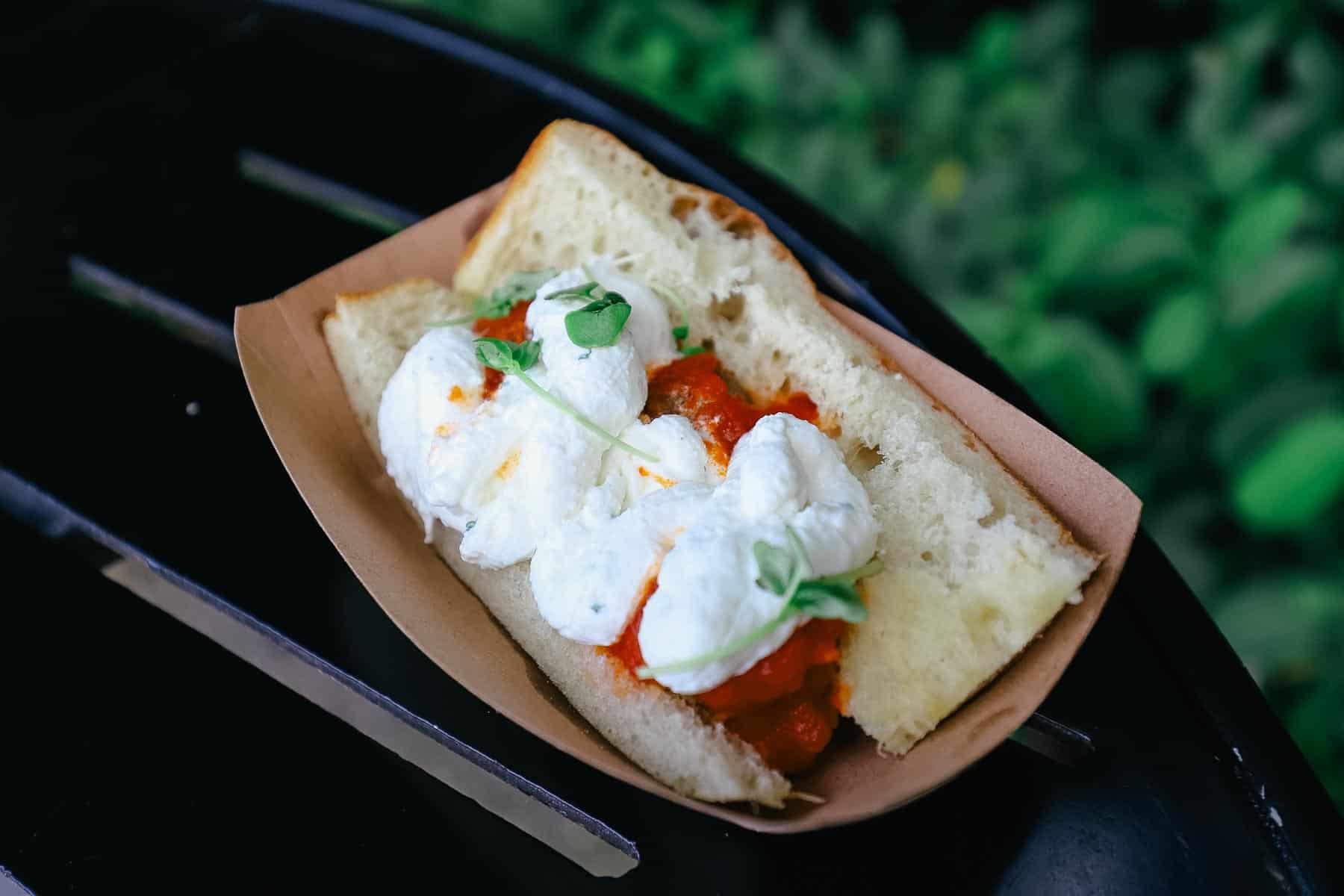 Cavatelli
When I first previewed the menu, I thought the Cavatelli sounded good. It's described as Cavatelli with sweet sausage ragout and crispy apple-wood smoked bacon.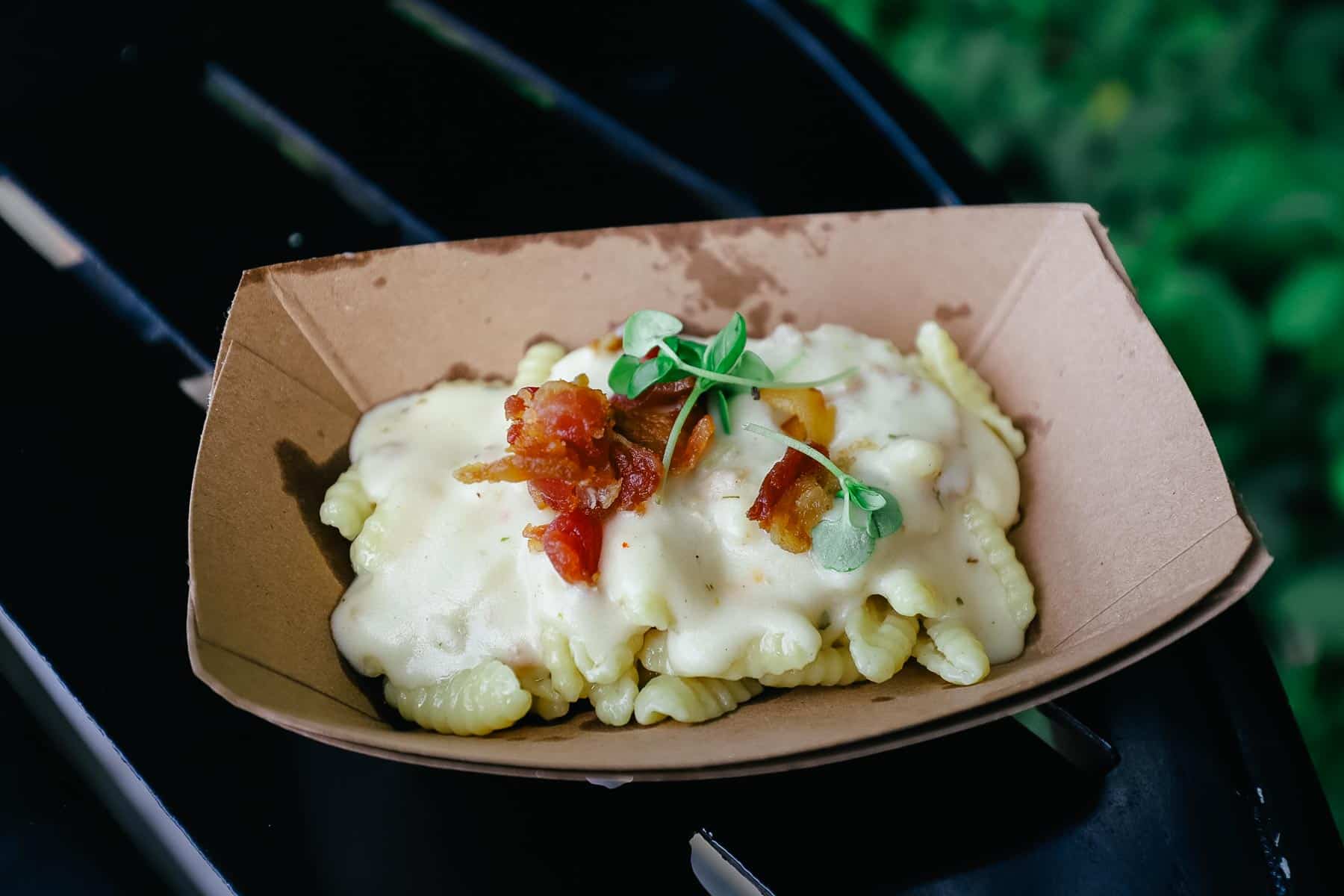 Well, I'll let you look and see for yourself. This is my dish after two bites.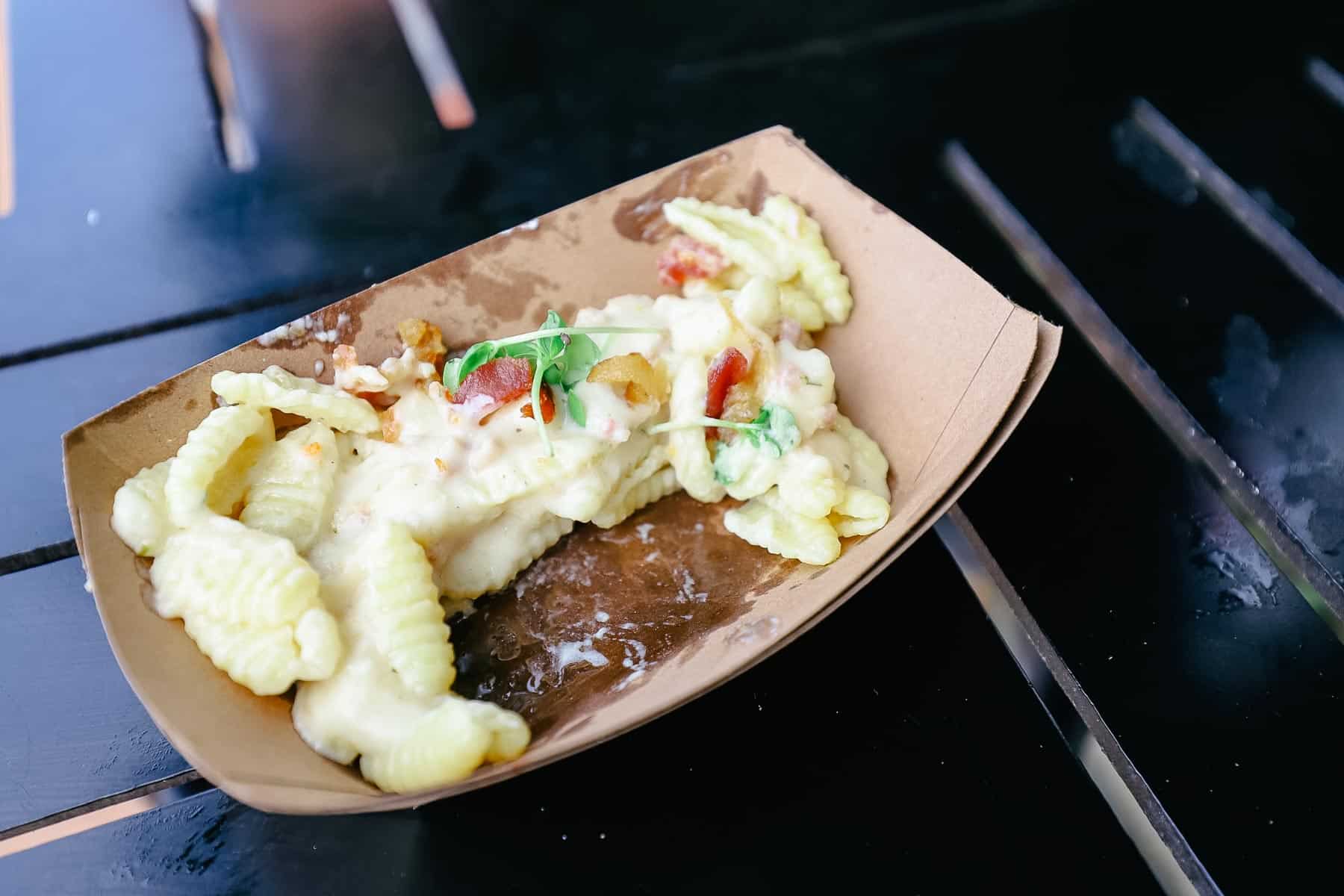 When the cast member gave me the dish, it was literally dripping with grease. He turned around and stacked it in a second brown tray before handing it over. Since I value my health, I handed the rest of mine to the trash. Oh, and by the way, it was pretty terrible.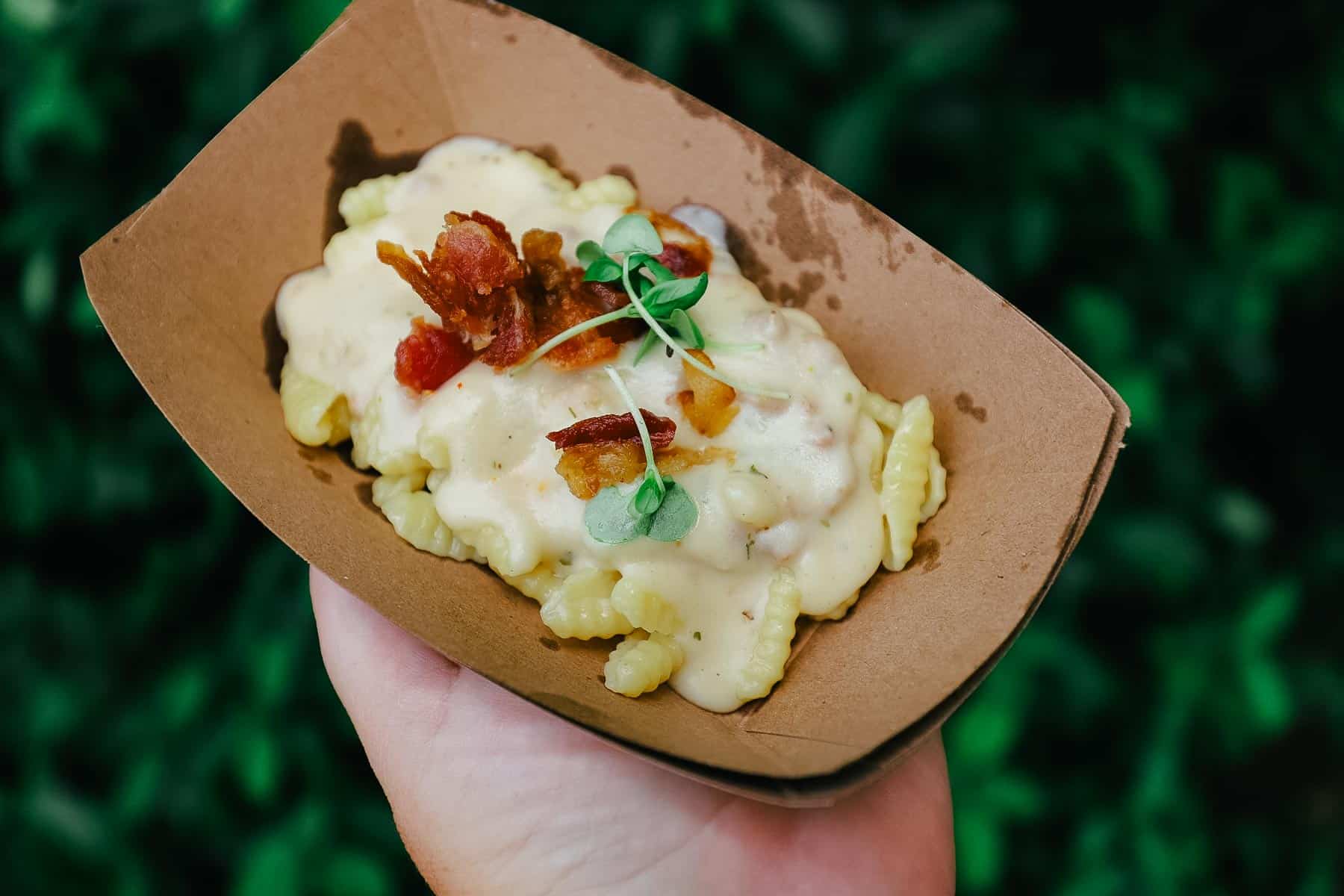 Lemon Ricotta Cheesecake
This lemon ricotta cheesecake was beautiful. However, it was as bland as it was pretty. As soon as I bit into it, I had a food memory. It took another bite, but I realized it tasted like a boring Sara Lee frozen cheesecake that we ate back in the 90s.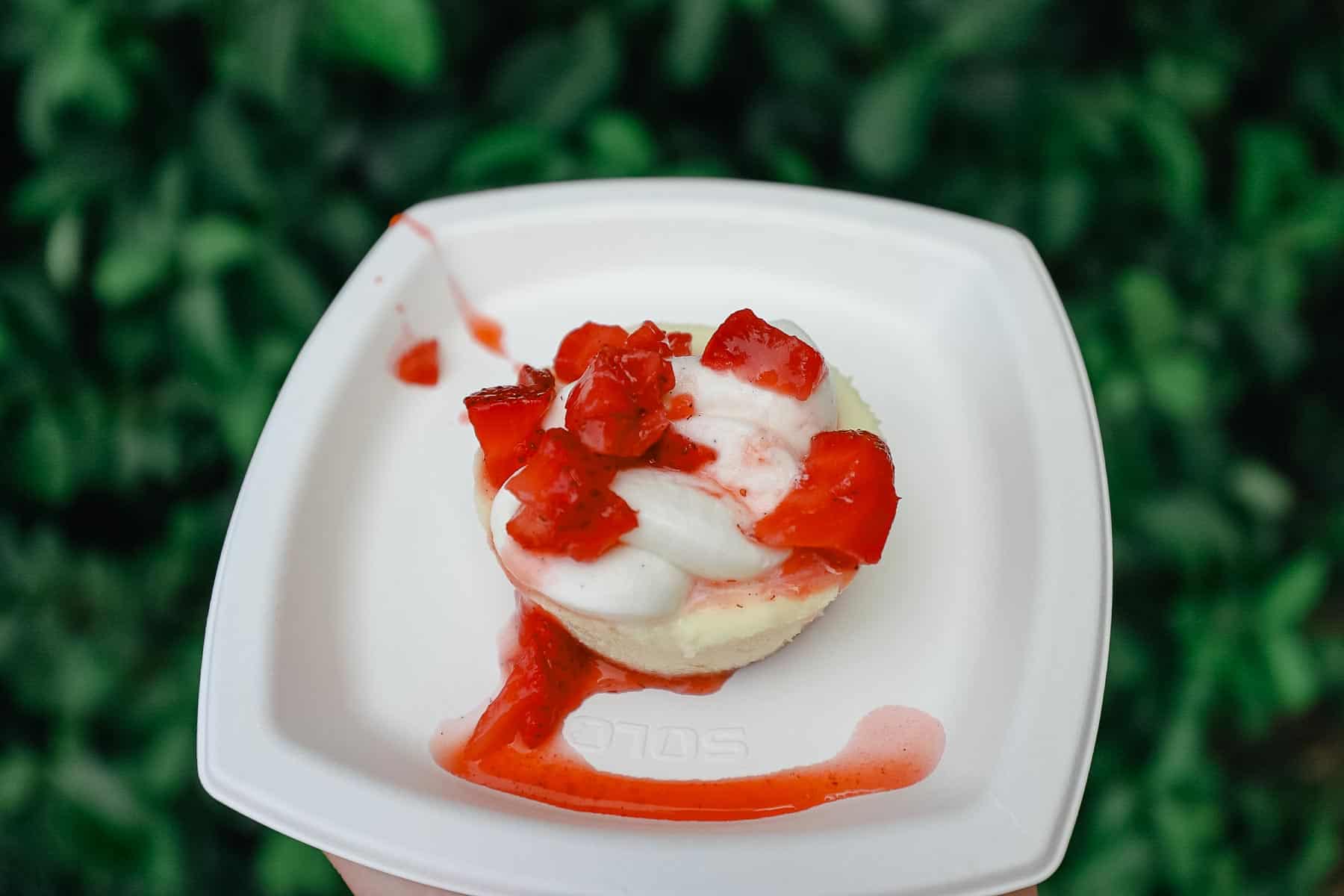 So overall, the cheesecake was pleasant, but it wasn't great. I hate to say that because it had a pretty presentation.
While contemplating how I felt about the cheesecake, I reread the description and realized it was a "lemon" ricotta cheesecake. Unfortunately, my dish didn't have the slightest hint of lemon.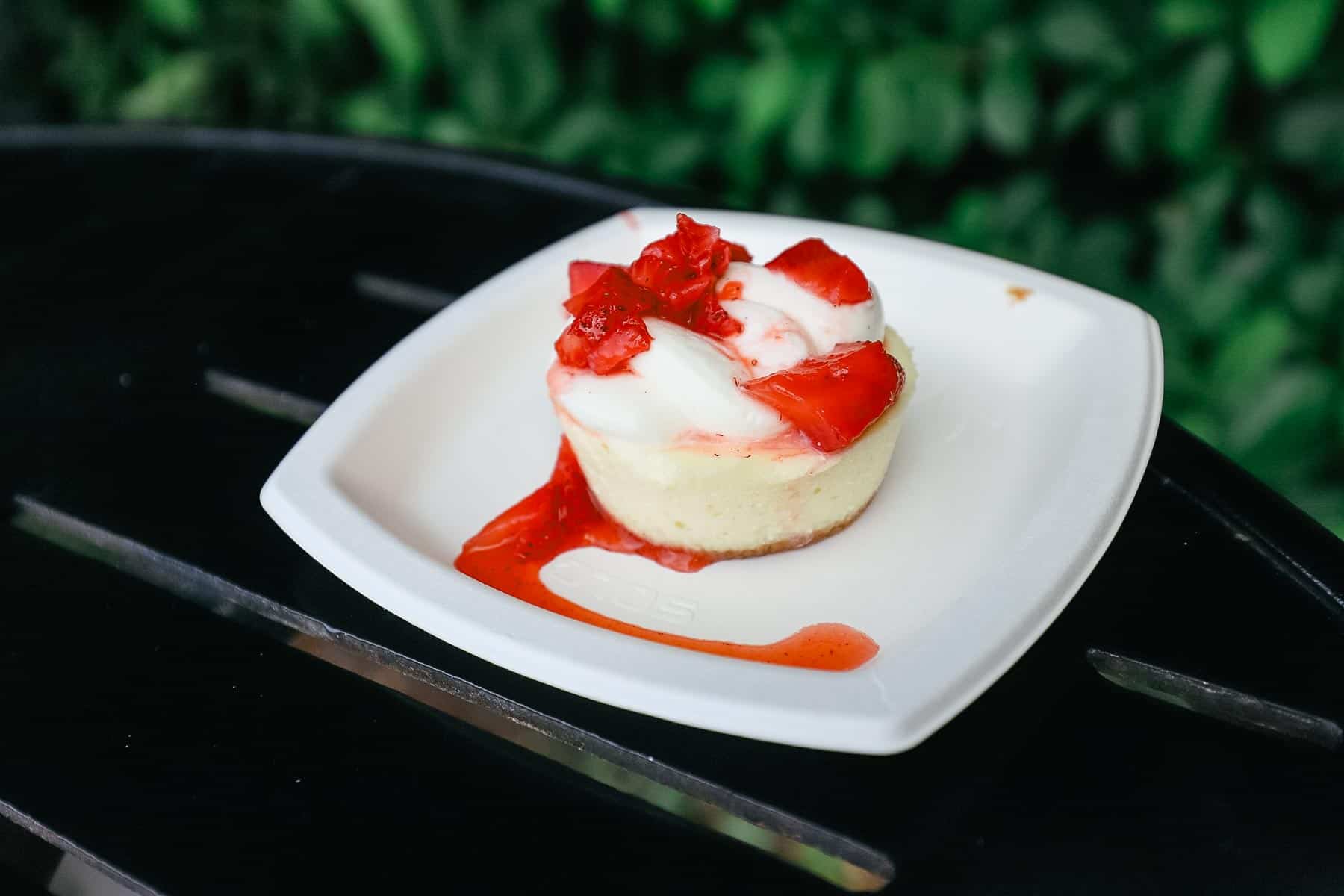 Overall, I would try the Focaccia Ripiena if you're interested, and the cheesecake is shareable. It's just not memorable.
We have an entire list of menus with prices for items at the 2023 Food and Wine Festival. For more Food and Wine Festival reviews, try the following:
In the Comments
Do you ever stop in at the Italy Marketplace during the festival? What are your thoughts?