Ireland Global Marketplace Review at Epcot Food and Wine (2022)
Ireland's Global Marketplace at Epcot is a show-stopper. Seriously, I've passed by this booth for many years without the time or room to review it.
But things have changed, and I hope to review all of the food items at the 2022 International Food and Wine Festival. So a stop at Ireland's booth was warranted this year.
Also, I can assure you that I will not make the mistake of passing it by again. You know I'm not supposed to give it all away this early on in the post, but EVERYTHING here was delicious.
Let me tell you how delicious.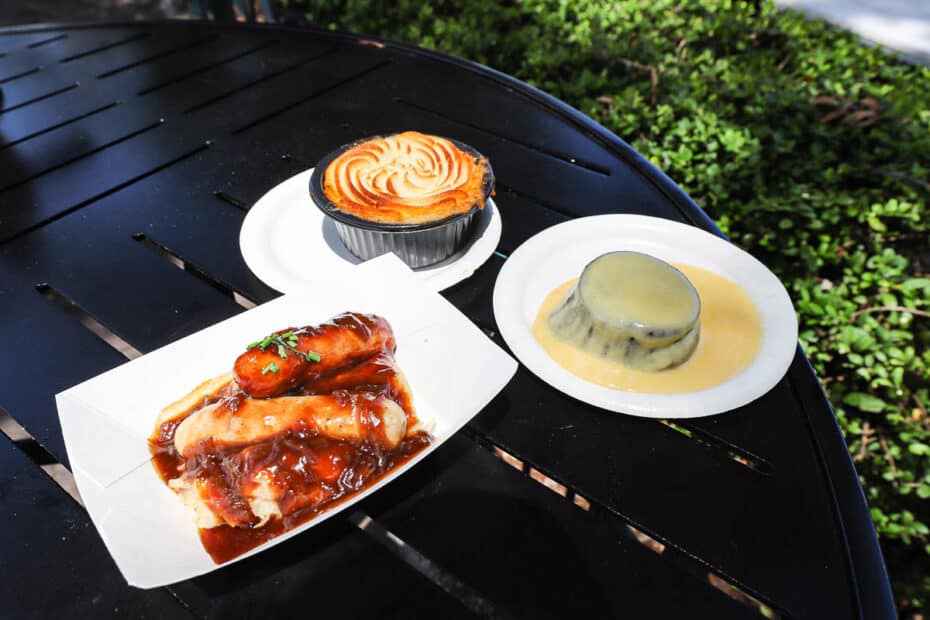 Ireland Marketplace Menu Items
Below are the items and prices for Ireland's Food and Wine booth.
Fisherman's Seafood Pie ($6.75)
Roasted Irish Sausage ($5.50)
Warm Chocolate Pudding Cake ($4.75)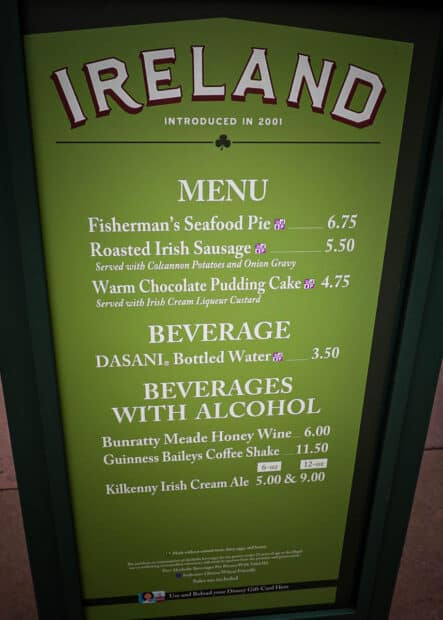 Beverages:
Bunratty Mead Honey Wine ($6.00)
Guinness Baileys Coffee Shake ($11.50)
Kilkenny Irish Cream Ale ($5.00 or $9.00)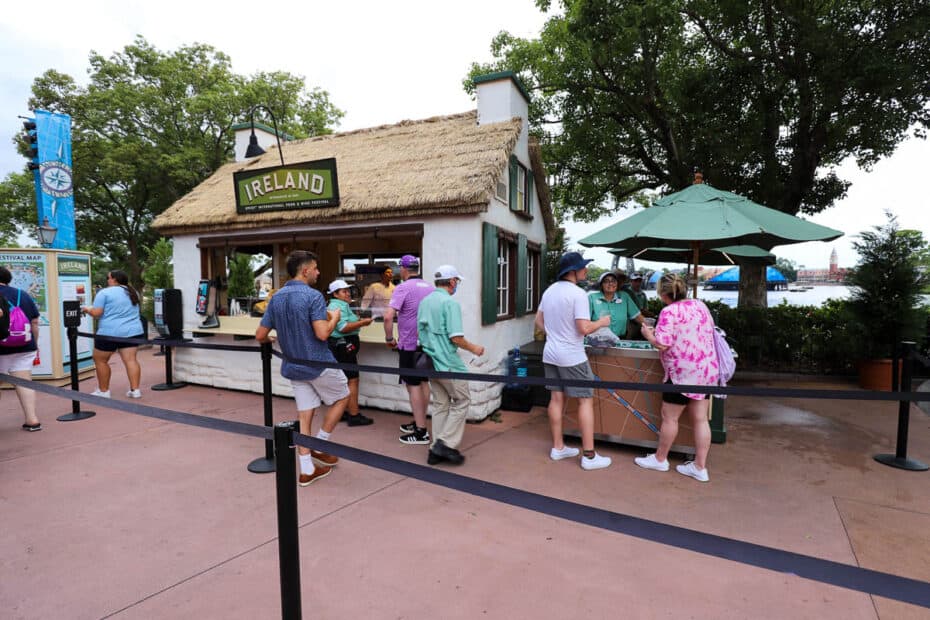 Fisherman's Seafood Pie ($6.75)
Upfront, I had a hunch that I would enjoy the Fisherman's Seafood Pie. But it wasn't anything like I expected it.
Silly me to have expectations about anything. But it is human to expect or anticipate how a dish will be prepared.
Expectations: A pot pie style dish similar to a chicken pot pie with a bread-like crust. Reality: This pie was full of a meaty stew packed with seafood that read similar to a rich (deliciously rich) lobster bisque and topped with a decorative swirl of mashed potatoes.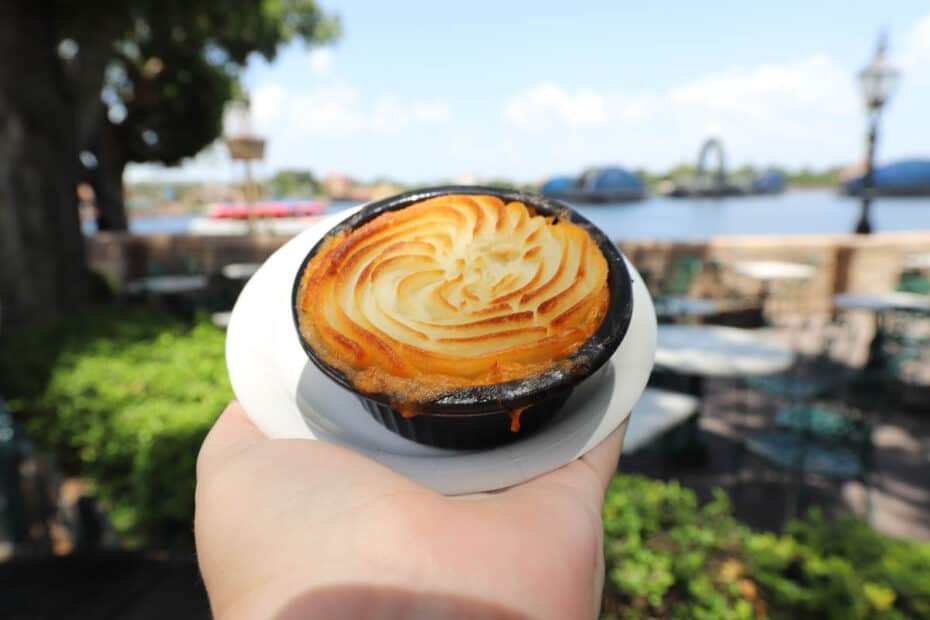 It tasted every bit as good as it looks. My only complaint is it was so hot outside that sometimes a dish like this is hard to eat.
But I didn't let that stop me. If anybody needs me, I'm somewhere trying to jog all this food off or sitting on my couch eating a salad. At least, I'm thinking about going for a jog.
Roasted Irish Sausage ($5.50)
What must one think when a single female Disney blogger approaches a booth and orders one of everything? I'm thankful they don't say it out loud.
The roasted Irish sausage is another dish I'd order again. There were two sizeable links of sausage on my serving smothered with onion gravy.
If you don't care for onions, you might want to order this dish without the gravy or skip it entirely. However, that will leave plenty more for the rest of us who enjoy an order of bangers with mashed potatoes.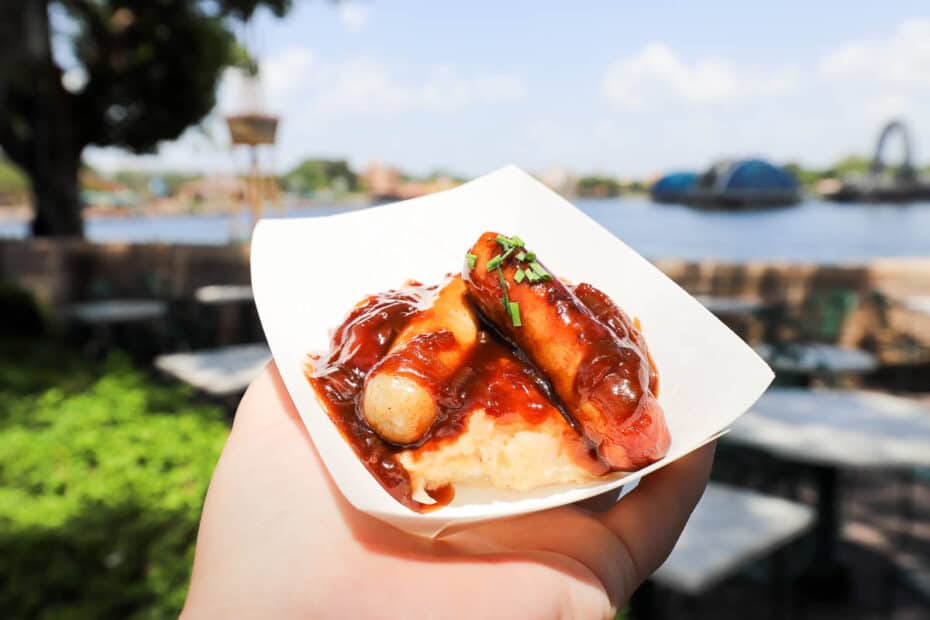 Speaking of the potatoes, they laid anything but delicately underneath the sausage and onion gravy. Per the menu, they were Colcannon potatoes, which traditionally means they are prepared with cabbage or kale.
I didn't get any greens in my potatoes, but there were thick chunks of smoked ham or bacon that added to the rich buttery taste of the entire dish.
Warm Chocolate Pudding Cake ($4.75)
Lastly, we have a warm chocolate pudding cake. Ireland is one of those booths where each dish brings its own celebration to the party.
Careful, taking a photo of anything that has a runny sauce. A few years back, I learned how easily you could dump dessert on yourself. But it's a bit fun to live on the edge sometimes.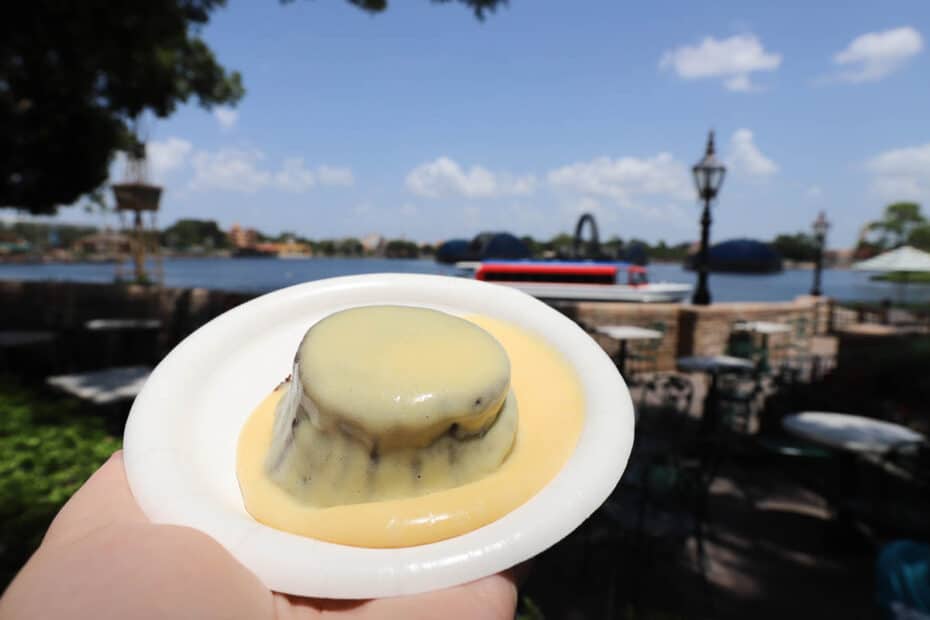 The texture of the pudding cake was as you would expect. It had a warm, soft center and an authentic chocolatey taste.
The sauce is described as Irish Cream Liqueur Custard. Upon tasting this dish, I immediately sensed the richness of sweetened condensed milk.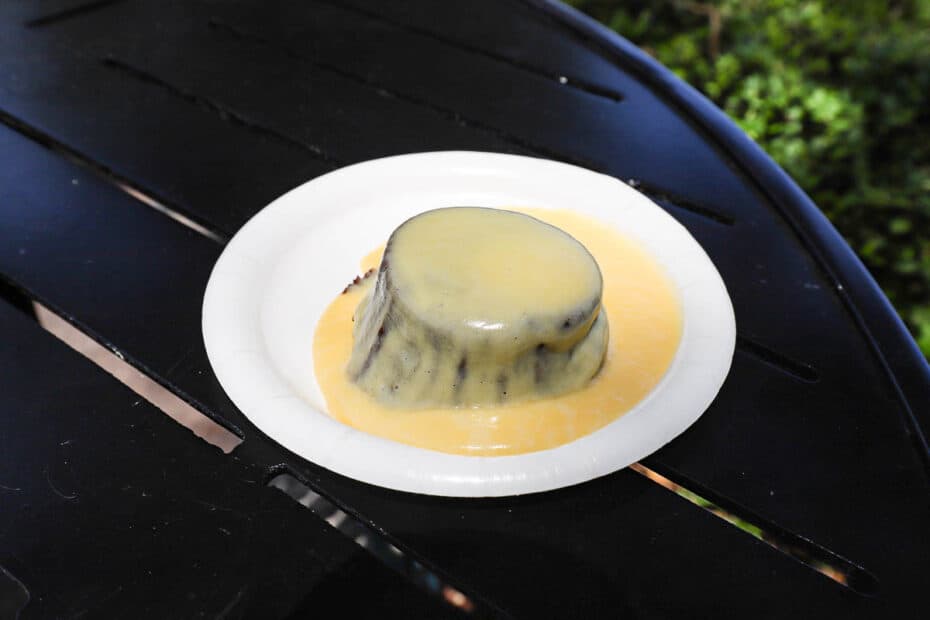 And if you know how good that flavor is, then you already know to add this to your list of items to try at the festival. The only other dessert I've tried so far that has a slight edge over this one is the bread pudding with chocolate sauce at Mexico's Food and Wine Booth.
Overall, everything excelled at the Ireland Global Marketplace at the International Food and Wine Festival. This is a booth I look forward to revisiting again and again.
Moving forward, I will be back at the Festival this week to take a look at these other booths:
Or try our entire guide to the 2022 Epcot Food and Wine Festival.
What are your thoughts on the Ireland booth at Food and Wine? Will you stop in for one or all of these items?