See the Santa Claus Merry Motorcade at Disney's Hollywood Studios
As we continue holiday coverage, I thought we'd preview the Santa Claus Merry Motorcade at Disney's Hollywood Studios. This fun pop-up motorcade requires little time investment.
Besides, who doesn't want to see Santa at Hollywood Studios?
Santa Claus's motorcade begins on Hollywood Boulevard near the park's entrance.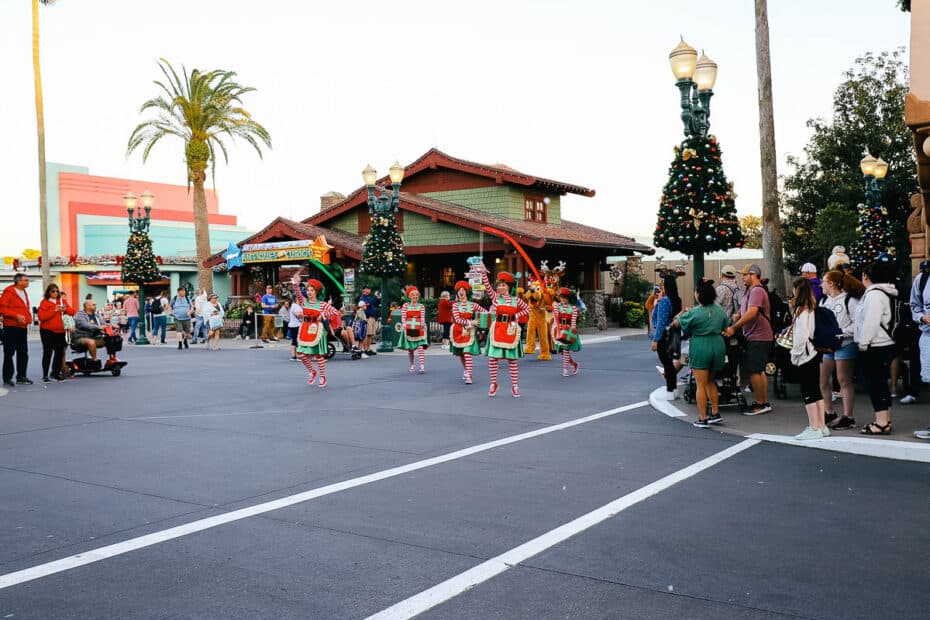 A group of performers dressed as Santa's helpers leads the motorcade. They are carrying ribbons and pretty packages.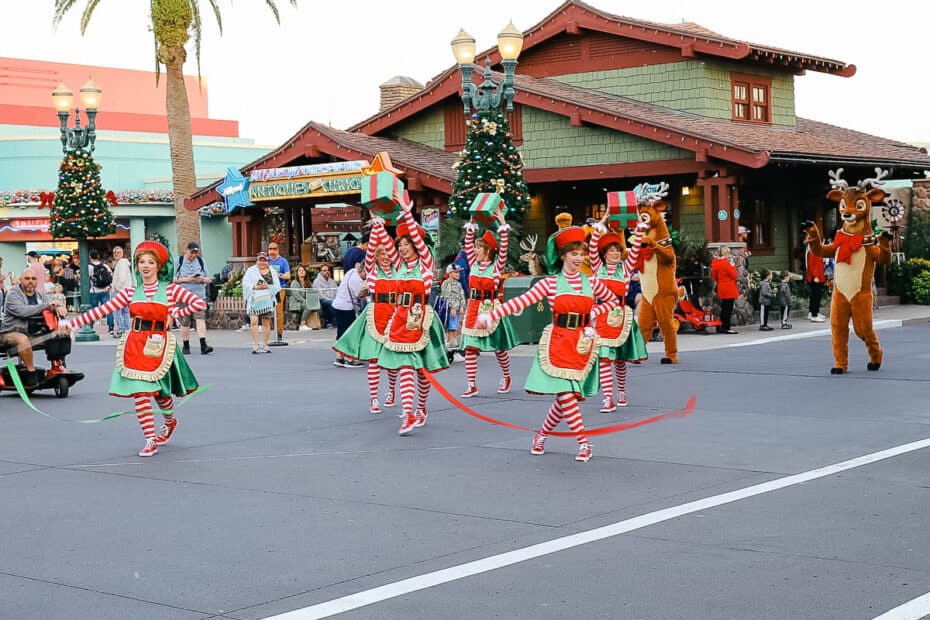 Santa's helpers perform a small dance number as they work their way up Hollywood Boulevard.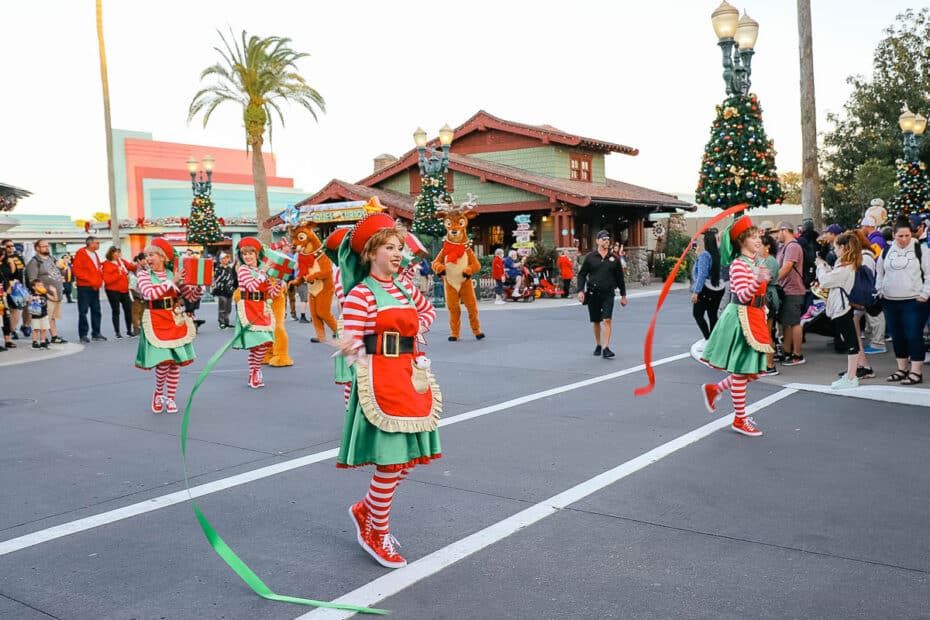 Pluto, dressed as a reindeer, is not far behind.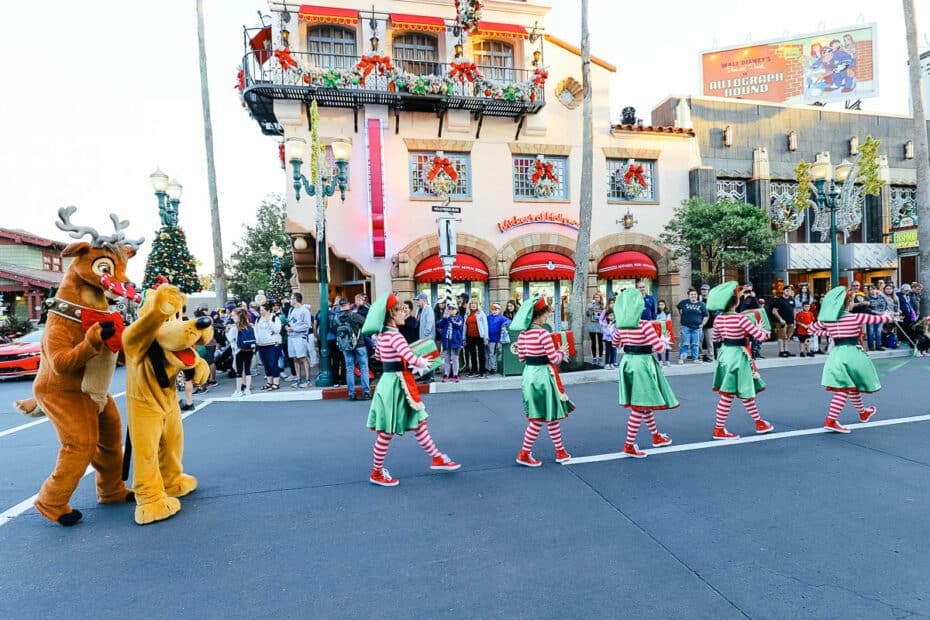 Speaking of reindeer, we see two of Santa's finest following Pluto.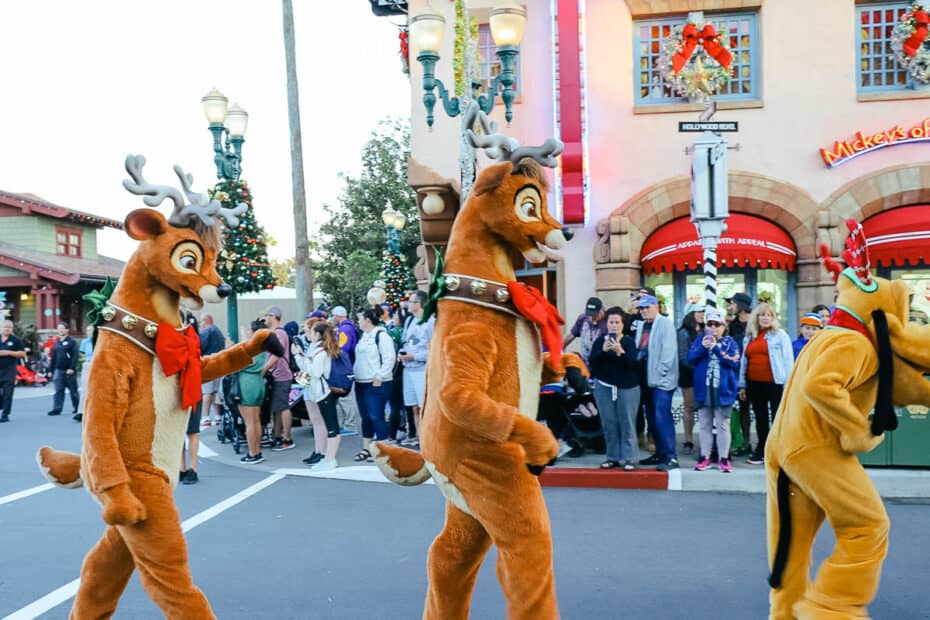 Currently, the listed times for the Santa Claus Merry Motorcade are as follows:
10:30 a.m.
11:30 a.m.
12:40 p.m.
2:50 p.m.
3:50 p.m.
5:10 p.m.
Of course, you'll want to check the My Disney Experience app on the day of your visit for the exact timing. You can do so by selecting "entertainment" from the drop-down list. Then filter for Hollywood Studios and select–Santa Claus Merry Motorcade.
This motorcade is expected to last through Christmas Eve.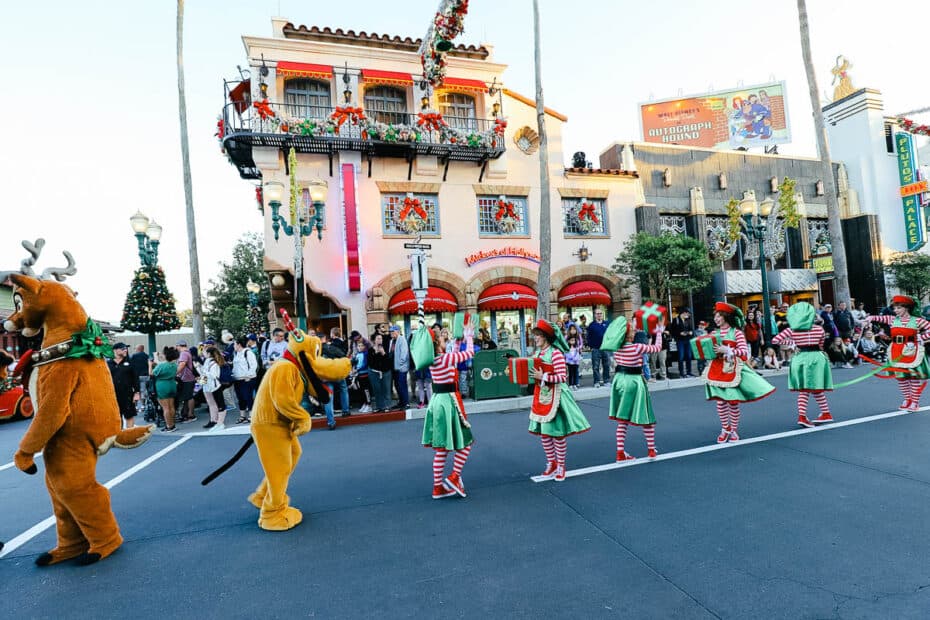 Here we see the performers and characters make their way up Hollywood Boulevard.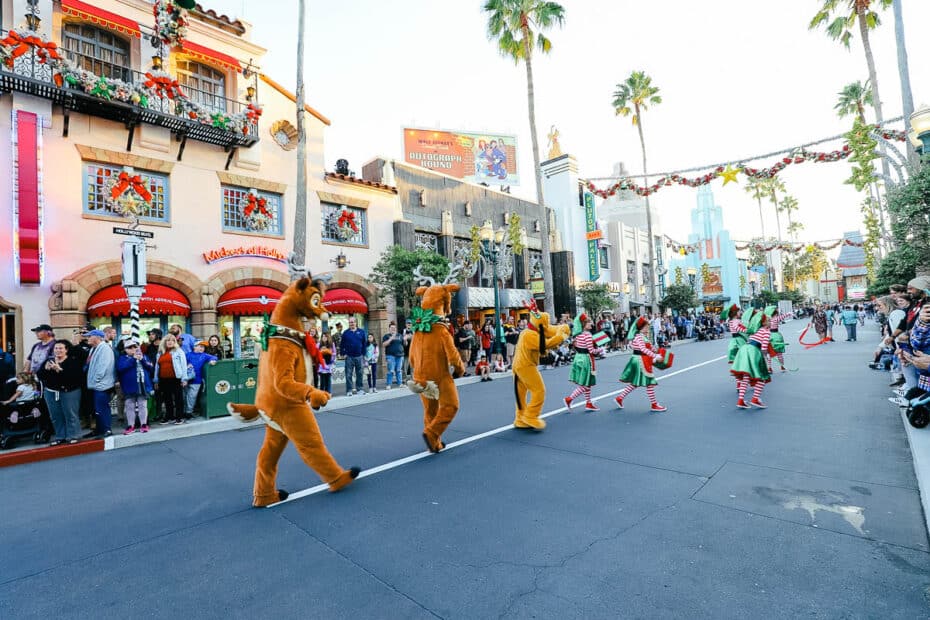 Santa Claus is not far behind.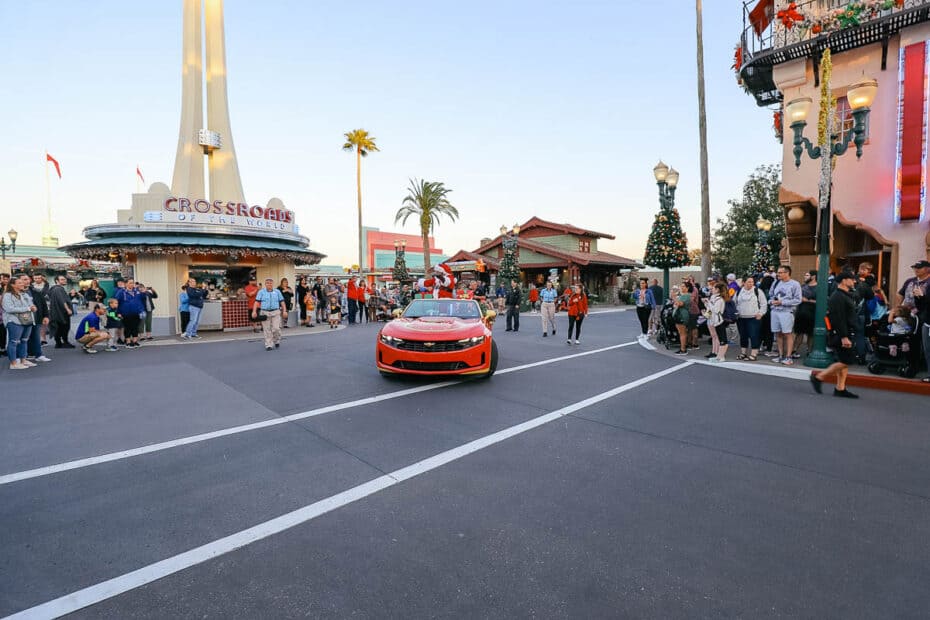 As Santa passes, he waves to the crowd.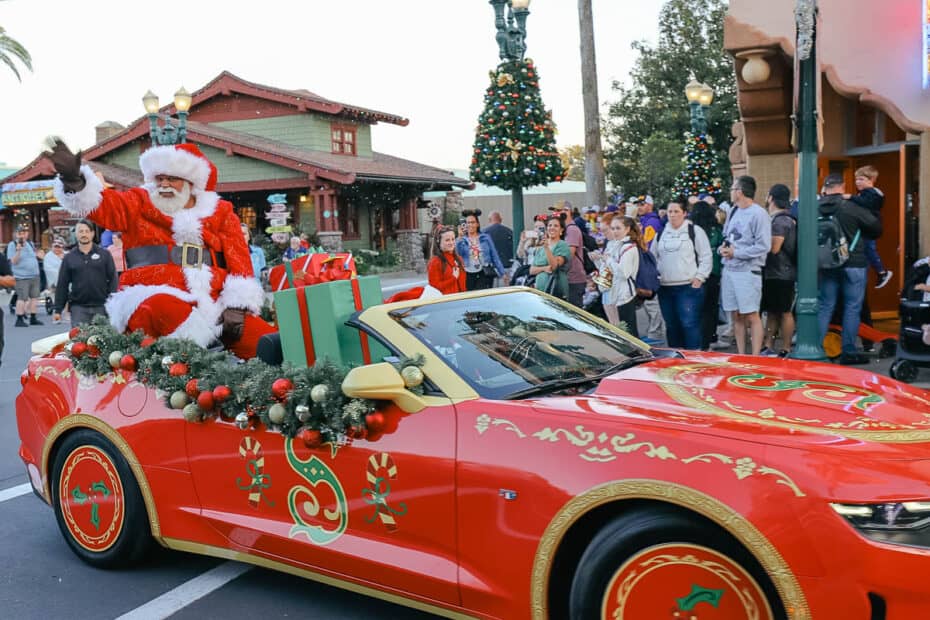 Hi, Santa.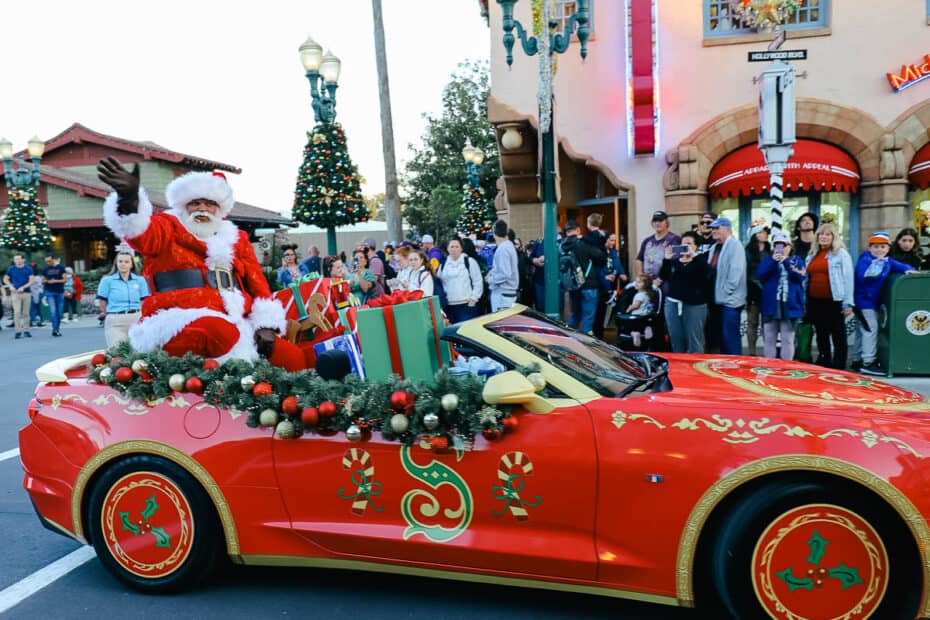 When the motorcade reaches the end of Hollywood Boulevard, it makes a left turn and travels down to Backlot Express. There it retreats backstage until its next performance.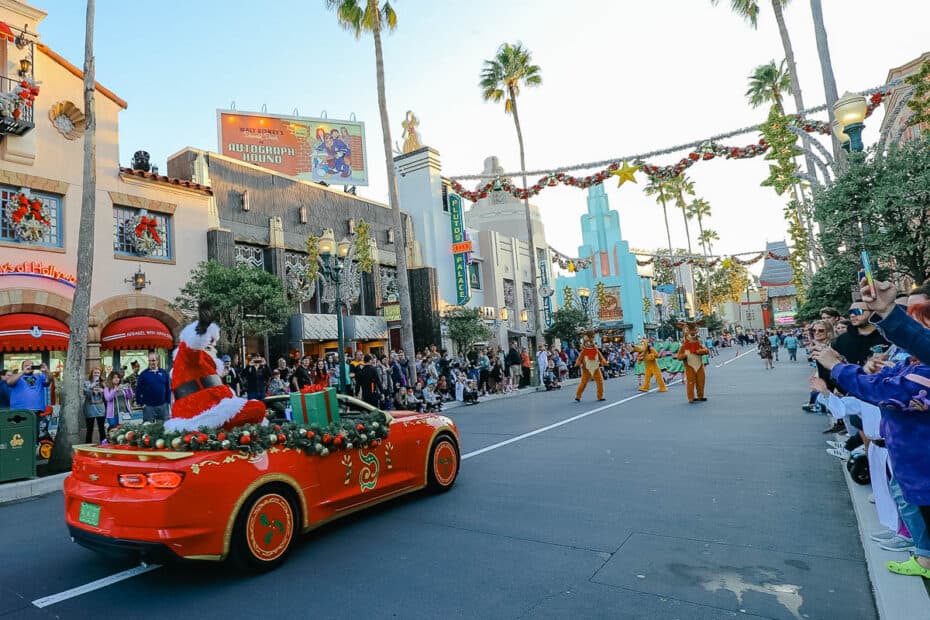 As far as timing goes, the motorcade is fun to happen upon. However, I wouldn't necessarily go out of my way to see it.
It takes less than a minute for the ensemble to pass. If you're in the area, you might consider planning a few moments to see Sleigh, the holiday a capella group.
On the afternoon of this visit, I watched Sleigh at 2:25 p.m. Then I waited in the same area to see Santa's Merry Motorcade at 2:50 p.m.
Below is a video of Santa's Merry Motorcade from that location.
Related: Christmas at Disney's Hollywood Studios 2022
Ultimately, the Santa Claus motorcade is a charming addition to Hollywood Studios. It's fun for guests to be able to see Santa Claus with little effort.
With that said, Hollywood Studios was formerly home to one of the most beautiful Santa meet-and-greet locations at Walt Disney World. But, unfortunately, that offering has yet to return.
One can always hope that we'll see that meet-and-greet again in the future.
For more Christmas at Disney World, you might enjoy the following:
In the Comments:
Will you try to see the Santa Claus Merry Motorcade on your visit to Disney's Hollywood Studios? Or would you prefer the meet-and-greet?