Laundry at Disney's Swan and Dolphin Resort
Are you anticipating needing to do a little laundry during your stay at Disney's Swan and Dolphin Resort? Fortunately, they have a decent size laundry facility shared between the two resorts.
This article will preview the guest laundry area at Disney's Dolphin and what to expect for your upcoming trip. During my last stay at the Swan, I stopped in to take a few photos and check out the laundry setup.
While staying at the Swan, you'll have to walk to the Dolphin to do laundry. There's a pleasant breezeway between the two hotels.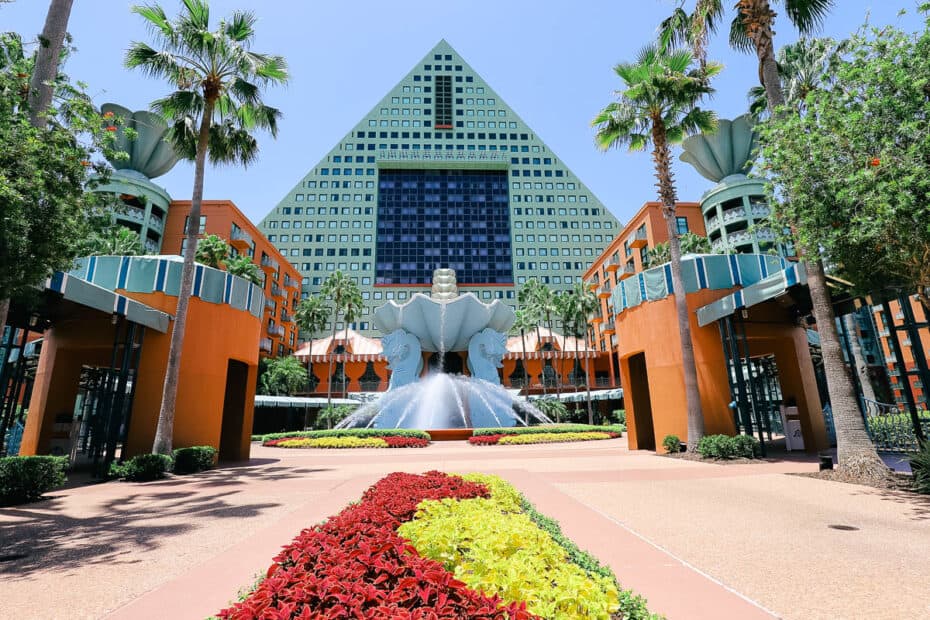 You'll want to take an immediate left when you enter the Dolphin from the Swan. Then you'll turn right at the next corner where Rosa Mexicano is located. After that, you'll take another left at the next corner, where you'll pass Picabu Cafeteria.
Continue down the hall until you reach the laundry room. It's probably easier to locate than it sounds.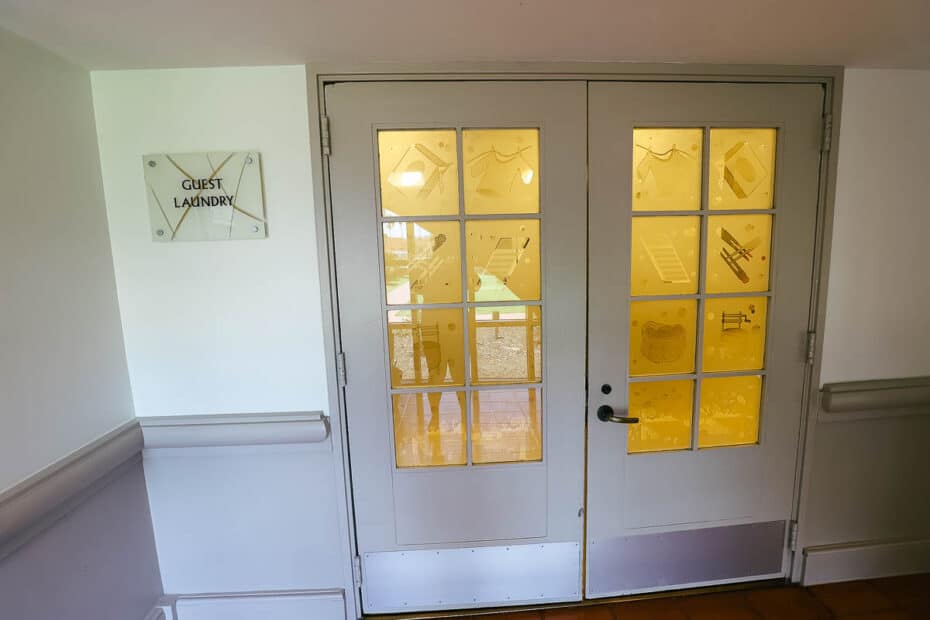 The laundry facility is impressive. There's a large granite counter for sorting and folding.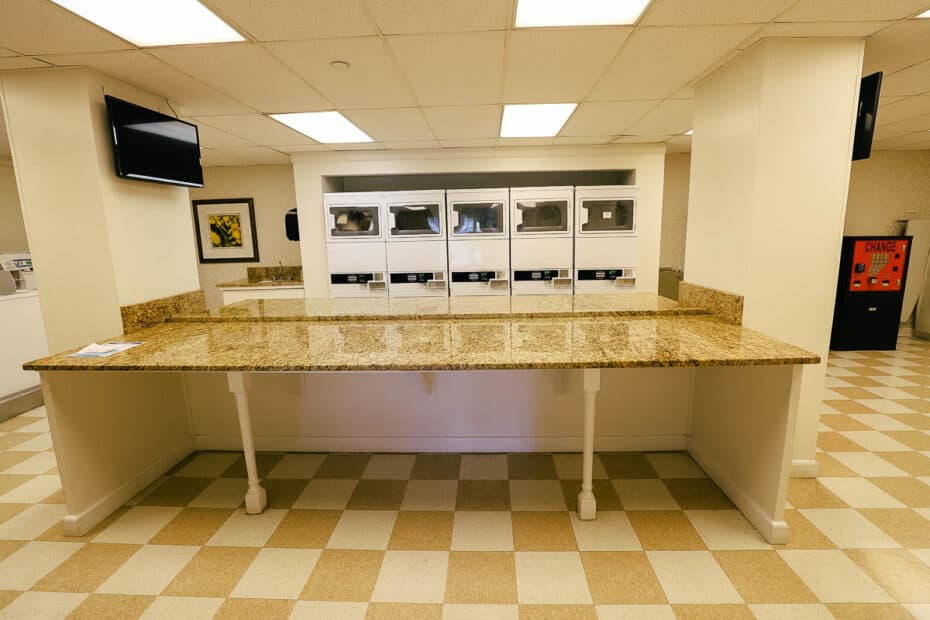 In the back corner, there's a large laundry sink. Okay, I've been in many hotel laundry facilities, and I've yet to see one with such a thoughtful amenity.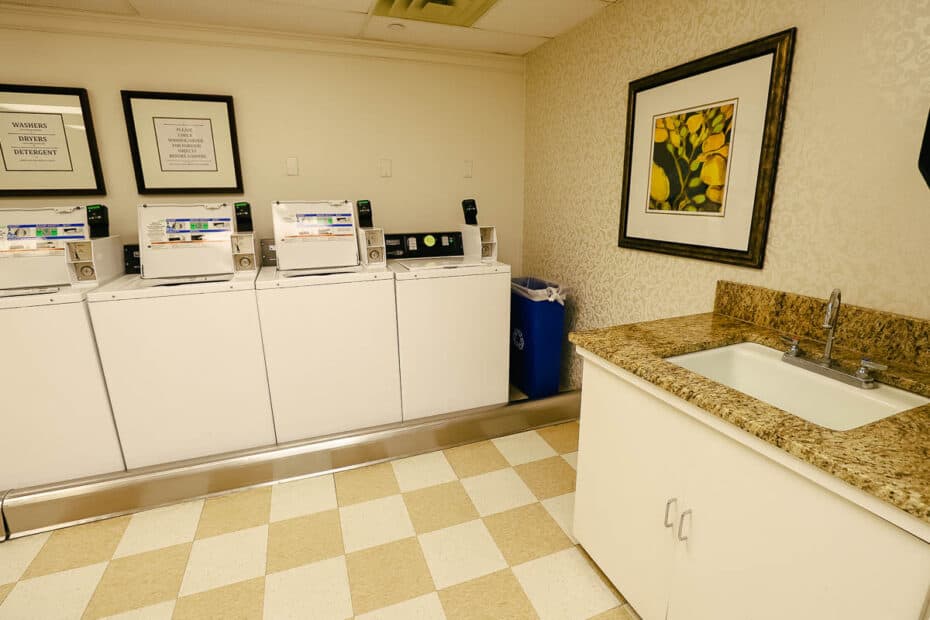 The dryers are on the back wall, while the washing machines are on each side.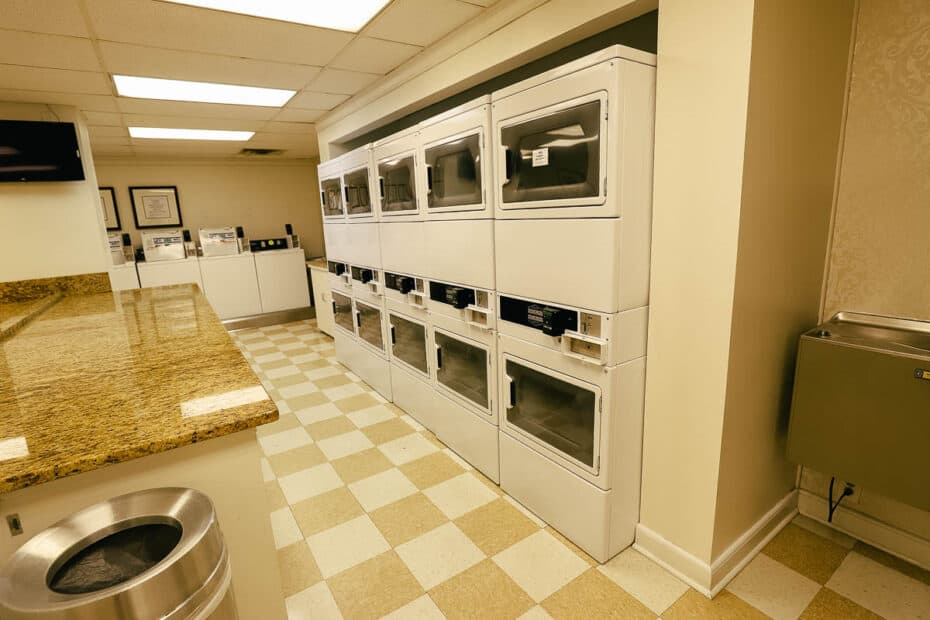 Per the sign, washer and dryer cycles run 36 minutes and cost $3.00 per load. Credit card sales will appear as an initial $15.00 hold until processed.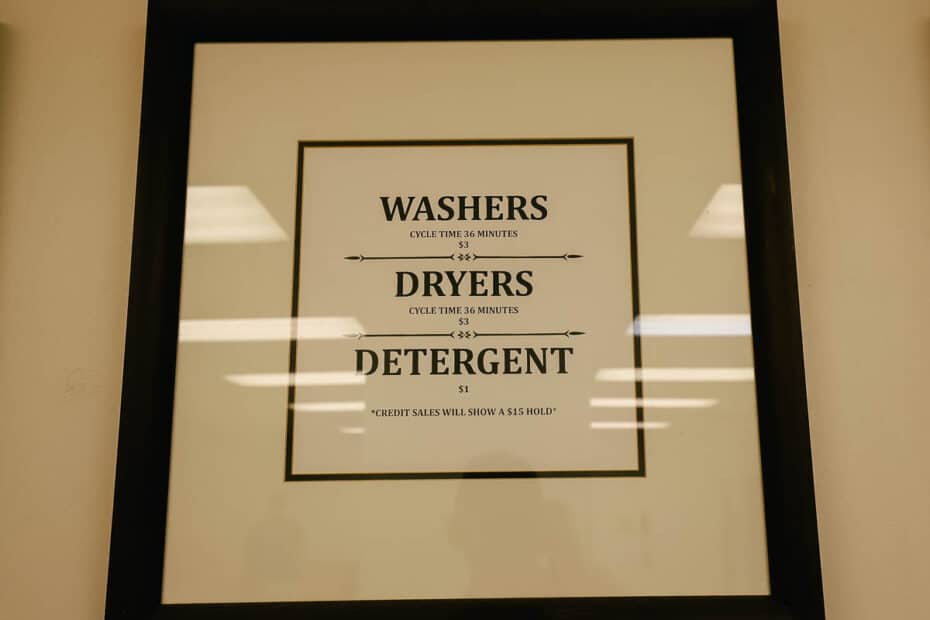 Each machine has a place to swipe your credit card. However, the Swan and Dolphin do not have the same Laundry View setup as the Disney World Resorts.
Additionally, you could use quarters if you don't want to swipe your card.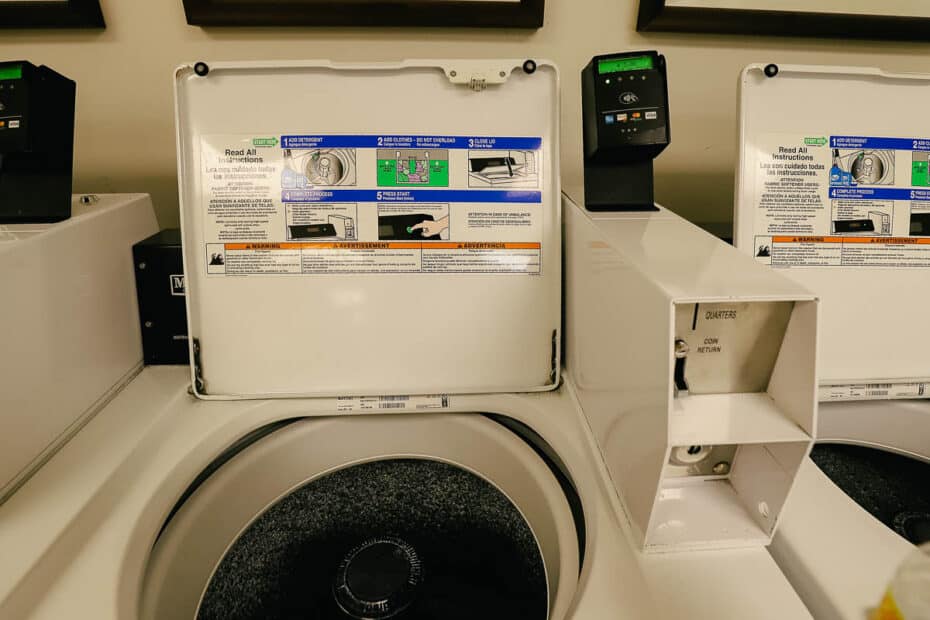 Here is a look at the different options for the dryers. You can select whites and colors, perm press, or delicates. I didn't do any laundry here during this stay, but I wouldn't be surprised if some of those cycles run a little longer.
When I do laundry at a hotel, I start the cycle and then set the timer on my phone for a few minutes short of when it will finish. Then, after the alarm on my phone goes off, I walk back down to retrieve my laundry.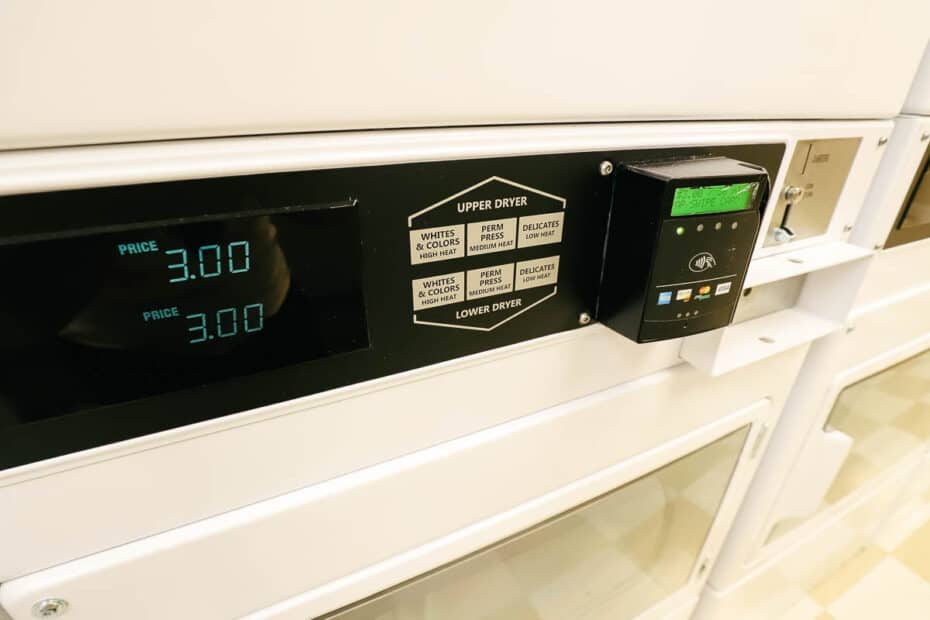 Speaking of tips, I have a carry-on style bag that's on rollers. When I get to a hotel, I always line it with a trash bag for our dirty clothes. Then I roll it back and forth to the laundry room to load the washer and later to pick up my clean clothes.
Tide was the only laundry detergent available so if you have sensitive skin, bring your own detergent. There's no way I could handle using such a strong detergent.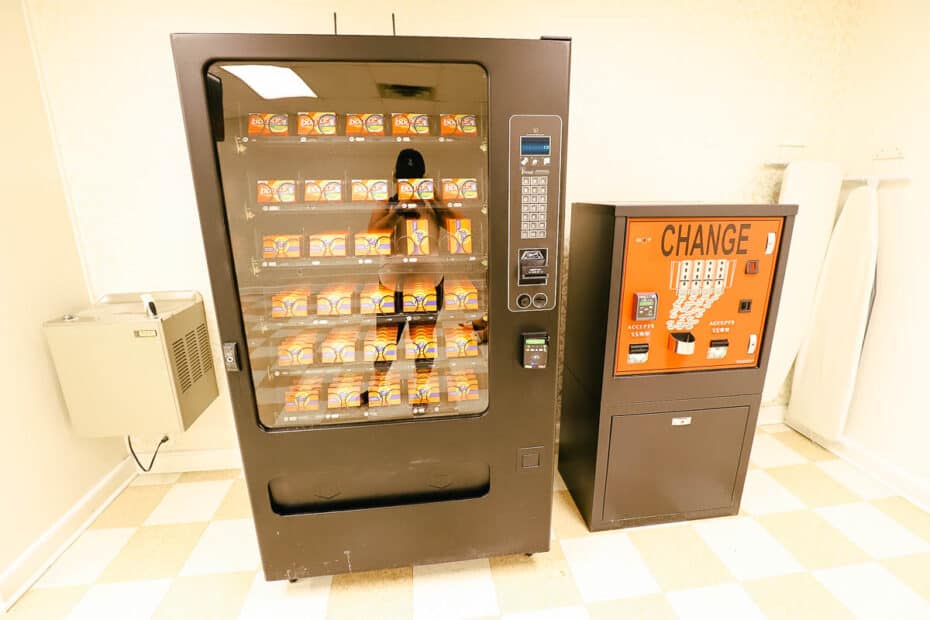 And there's a change machine if needed.
Hopefully, this article provided you with all the details for doing a little laundry on vacation. If you're anything like me, you'll throw a load of laundry in to get started. Then head straight out to enjoy your day at the Grotto Pool.
Who says laundry has to be a chore on vacation?
Related: The Pools at Disney's Swan and Dolphin
All of our articles for the resort are listed in a complete guide:
Or you might enjoy these individual articles:
Do you plan to do laundry during your stay at Disney's Swan and Dolphin? Feel free to leave any helpful tips you have in the comments.