Considerable Changes Coming to Disney's Boardwalk Inn
If you haven't heard, Disney recently announced several considerable changes were coming to Disney's Boardwalk Inn. And while some are sad about the permanent closing of a once-popular venue, the new additions coming to the Boardwalk are hopefully going to make up for it.
This article will discuss the changes coming to Disney's Boardwalk. Those changes include a new lobby design with a coffee bar, refreshed guest rooms, a new table-service restaurant, a closing, and a remodel.
Additionally, Disney's announcement mentioned "other special touches." So we'll leave those as to be determined for the meantime.
We'll start with the new lobby design. Boardwalk's lobby is already charming. There's no argument there.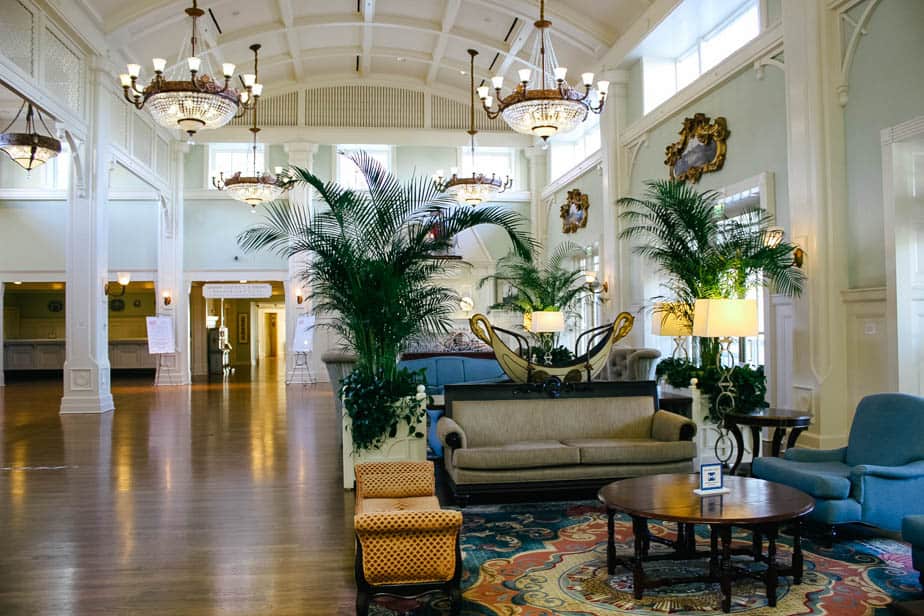 However, there is a good deal of wasted space between the lobby, the check-in area, and the walkway that runs through the middle of the space.
With so many mobile services available, many guests never visit the reception area. Therefore, I anticipate an improvement to the overall flow and design of the lobby.
If you've visited the Boardwalk before (or read any of my previous articles about Disney's Boardwalk Inn), you know that the area's lack of counter-service dining options is a huge problem.
Per the Disney Parks Blog, a new coffee bar featuring artisanal beverages and quick bites will be located off the nearby lobby.
Let's hope the new coffee bar will be an improvement. In addition, the announcement mentions there will be new indoor and outdoor seating areas.
Hopefully, the large veranda off the lobby will offer a more inviting seating area. It's one of the most underrated spaces at the resort.
Perhaps, the best news of this upcoming Boardwalk refurbishment is that the guest rooms will be refreshed. You may remember the Boardwalk Villas were refreshed fairly recently.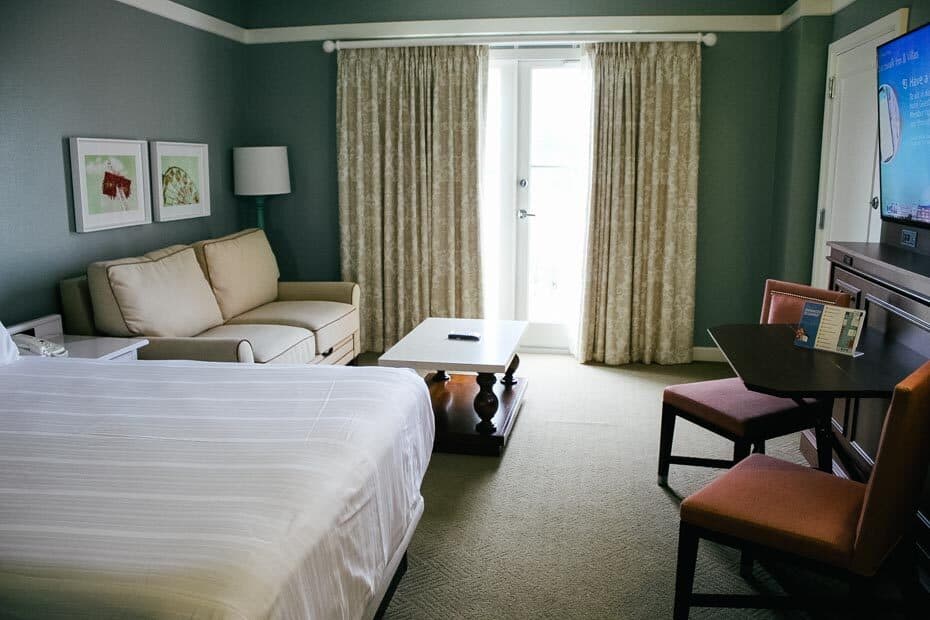 Related: Disney's Boardwalk Villas Review
However, a substantial amount of time has passed since the standard resort rooms saw any improvements at Boardwalk Inn. The current rooms are very formal and have green carpet.
Let's face it if you have green carpet in any shape or form; it's time for a change.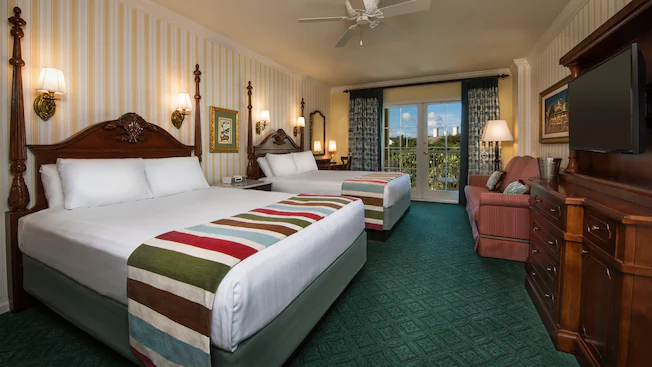 Related: Disney's Boardwalk Inn Review
The biggest news is that Disney's Boardwalk is getting a new restaurant, The Cake Bake Shop by Gwendolyn Rogers. This restaurant chain is pretty popular in Indiana.
Here is the photo that Disney shared in their announcement.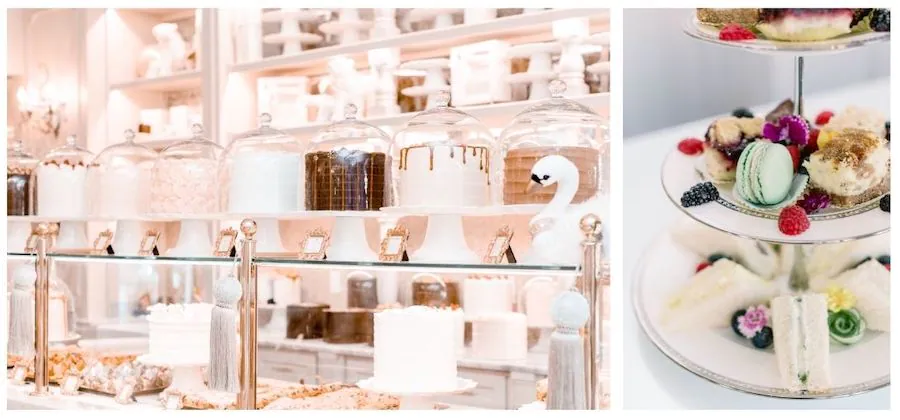 This new location will serve as a table service restaurant and a bakery. It's expected to open in 2023 and will offer a mix of savory and sweet items.
Until last week, I had never heard of The Cake Bake Shop, so I decided to do a little research. To summarize, I found that the restaurant gets mostly rave reviews.
Overall, guests love the decor, the food is good, the service is impeccable, the portions are small, and it's expensive. How expensive? The average slice of cake costs $16.00.
The Cake Bake's website is here if you want to take a peek inside one of their restaurants or peruse the menu.
With the opening of The Cake Bake Shop, the Boardwalk Bakery will convert to a new sandwich shop. Let's hope that the sandwiches will not be premade.
Related: Restaurants at Disney's Boardwalk
With all the new items, we had to lose something. Unfortunately, that something is ESPN Club, which is permanently closing.
On the one hand, I know this was one of a few popular places to watch sporting events at Disney World. It will be a loss for those who look forward to enjoying a game or two here throughout their vacation.
On the other hand, this location never reopened after the park's closure a few years back. Since then, crowds have returned to Disney and sporting events. So it makes no sense for such a large space to go unused.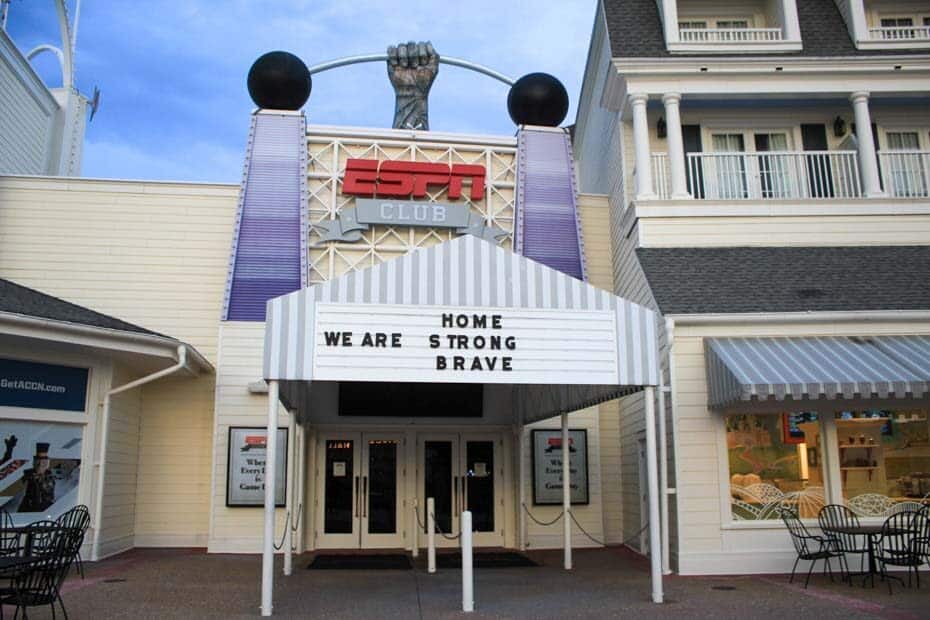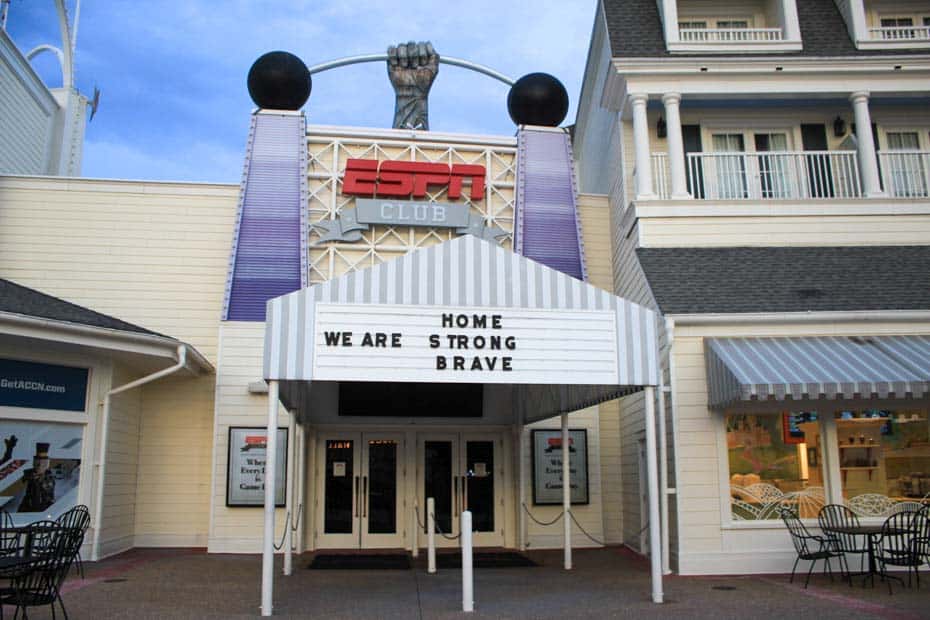 Hopefully, this article provided you with a bit of insight as to the upcoming changes at Disney's Boardwalk Inn. Of course, time will tell whether these improvements are a hit or a miss. But so far, things look promising for the future of the Boardwalk.
With that being said, these changes will be significant, which means construction at the Boardwalk Inn. Disney hasn't listed the construction disclaimer on their site yet, but we should see construction dates in the near future.
Related: Disney Resort Hotels Refurbishment Schedule
Some will want to consider another resort during the construction. A few favorite deluxe resorts to consider are:
In the comments: What are your thoughts on the changes coming to Disney's Boardwalk Inn? Do you think the new restaurant will be popular? Are you happy to see that the rooms are being refurbished?