Playground at All-Star Music Resort
Similar to most resorts, there is a playground at All-Star Music Resort. In this article, we'll preview the All-Star Music playground, where to find it, and a few tips for using it.
Playgrounds are a nice touch at the resorts. And there are several times you might want to take advantage of them when traveling with smaller children.
For example, if you find yourself with a little extra time on your check-in or check-out day, a playground is an excellent place to let your child burn off a little energy.
You could also visit Disney during a time when the weather isn't quite warm enough to enjoy a swim. On those days, you might have a little extra time around the resort and restless children. A few minutes of fresh air and sunshine at the playground might be the remedy needed.
The best part? The resort playgrounds are never crowded!
As for the playground at All-Star Music, it's located on the south side of the resort between Calypso and Jazz Inn. There's a directional along the pathway.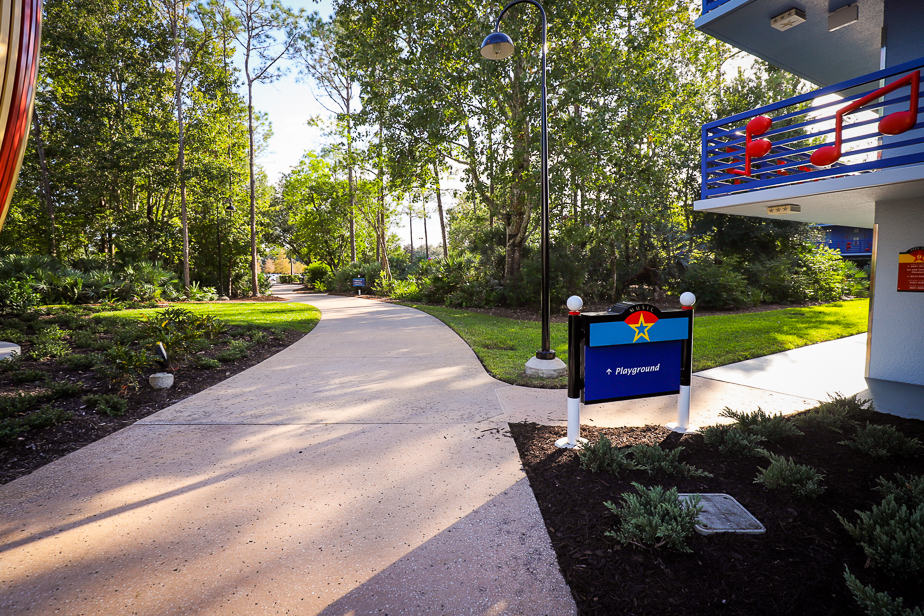 Outside the entrance, a sign indicates the playground is for the enjoyment of children ages 5-12 years old.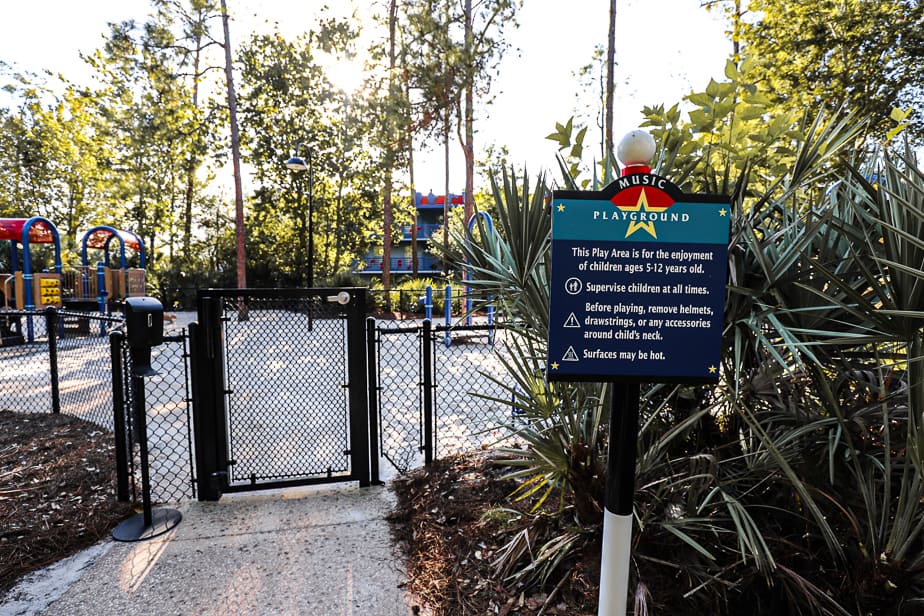 It's a pretty large area compared to most playgrounds at Disney. The ground has a soft layer of sand.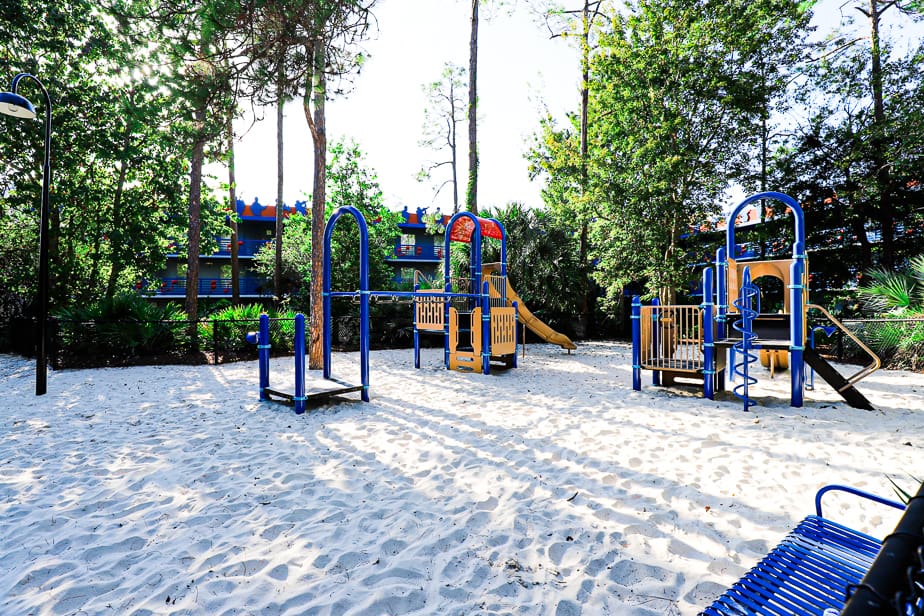 Additionally, several types of playground equipment are available. And there's a couple of benches for those supervising.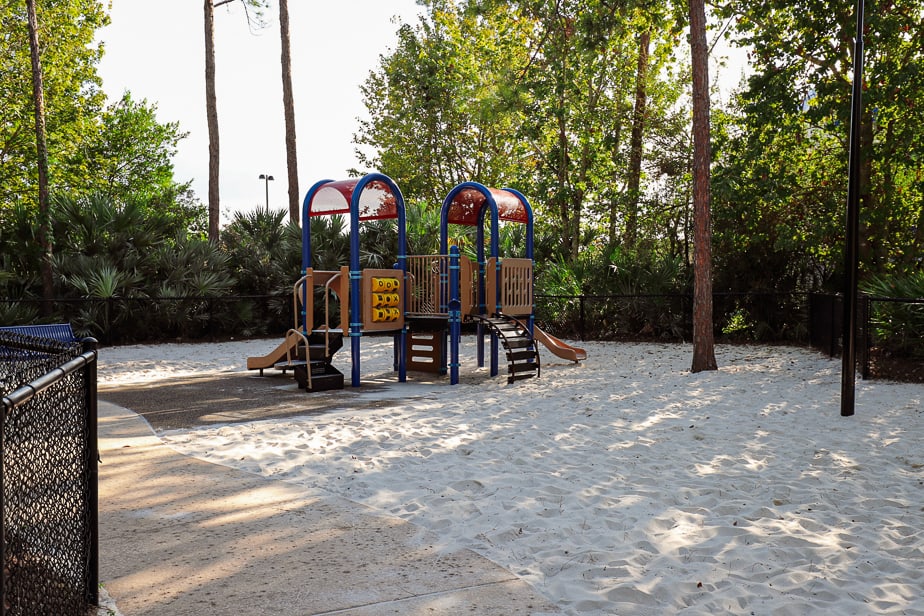 It looks like a nice play area to me, what do you think?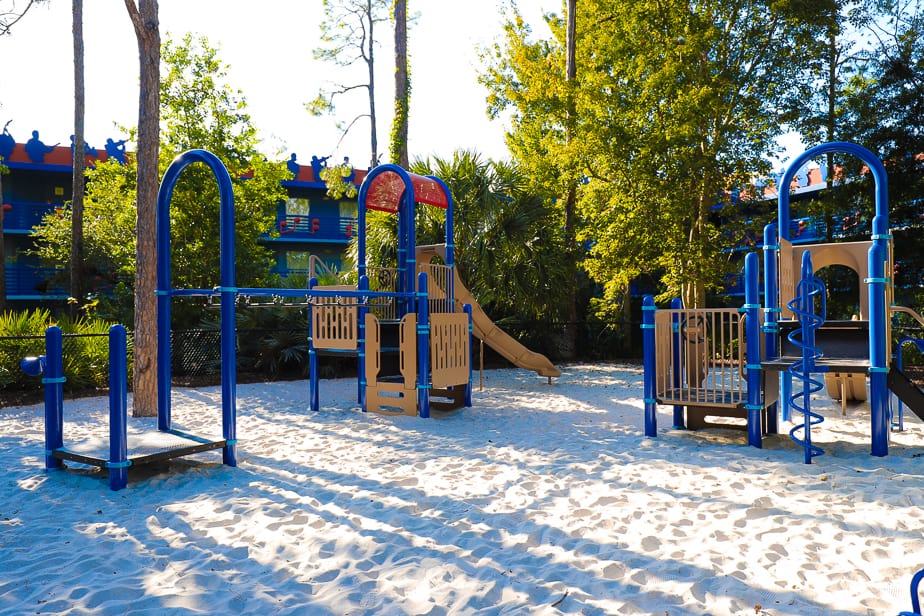 For more information on this resort, you can view all of our articles related to the resort:
These individual articles are also available:
Or you might enjoy browsing our entire list of Disney World Resort Reviews. Some other budget-friendly ones include:
Did you find the information you were looking for when it comes to the playground at All-Star Music? Was this article helpful? Leave a comment below and let us know.