Laundry Facilities at Disney's Port Orleans French Quarter
Having to do laundry on a Disney vacation is usually the lesser of two evils. Of course, you can always wait until you get home. But after a week's worth of hitting the parks in the hot Florida sun, you're probably better off keeping up with your family's laundry during your visit.
In this article, we'll go over the location and details of the laundry facilities at Disney's Port Orleans French Quarter. First, Laundry on the Levee is the name of the laundromat at the resort.
Unlike most resorts at Disney World, Laundry on the Levee is the only place to do laundry at the resort. However, that's reasonable given Port Orleans French Quarter is boutique in size compared to other moderates.
You'll find Laundry on the Levee between the resort's main lobby and Doubloon Lagoon, the pool area. Most all resorts have a laundromat near the pool area, except for the laundry area at Disney's Animal Kingdom Lodge.
It's nice to enjoy the pool area while doing laundry simultaneously.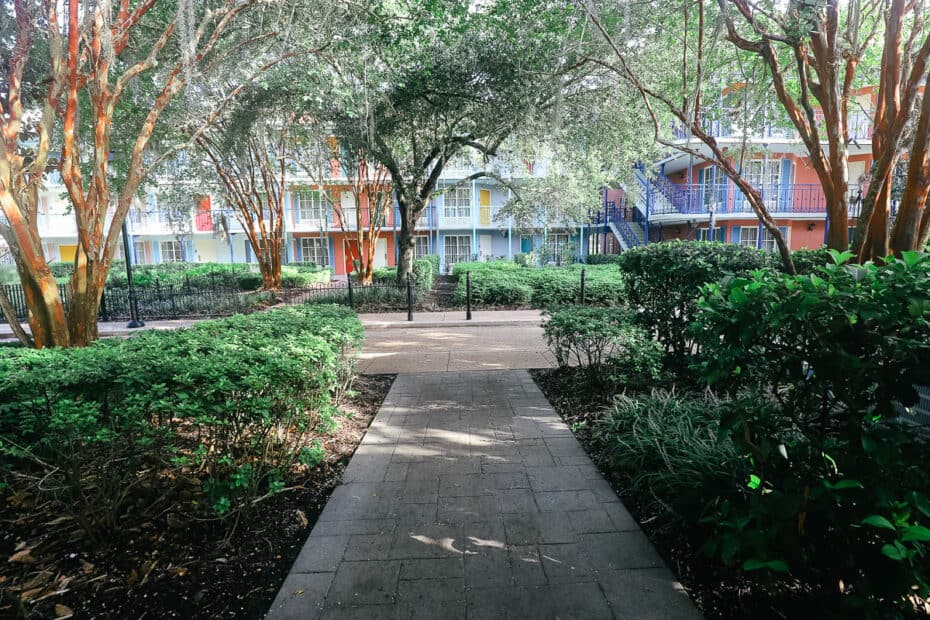 Laundry on the Levee's entrance faces building five. All buildings with guest rooms at Port Orleans French Quarter have large numbers, so guests can easily identify them.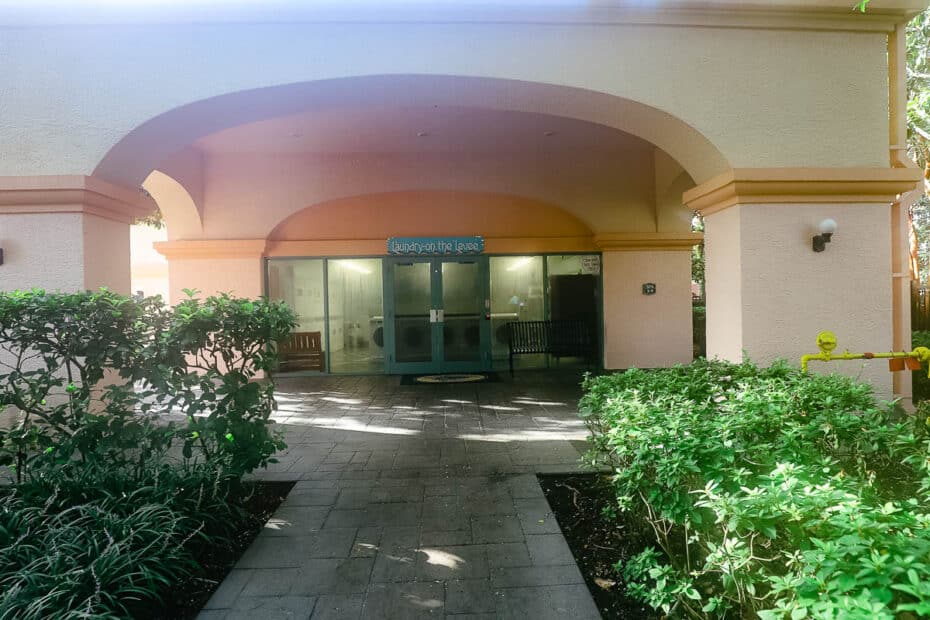 Inside the laundromat, you'll find approximately 20 washers and 20 dryers. If everything is working properly, you should be able to find an available machine.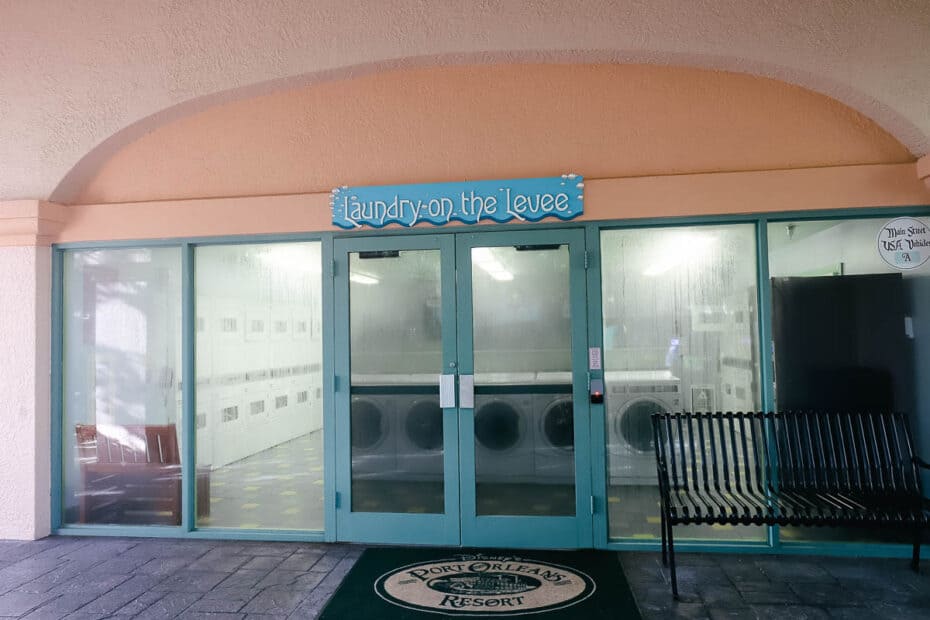 If you want to check availability before taking your items down to the laundromat, you can do so here on Laundry View's site.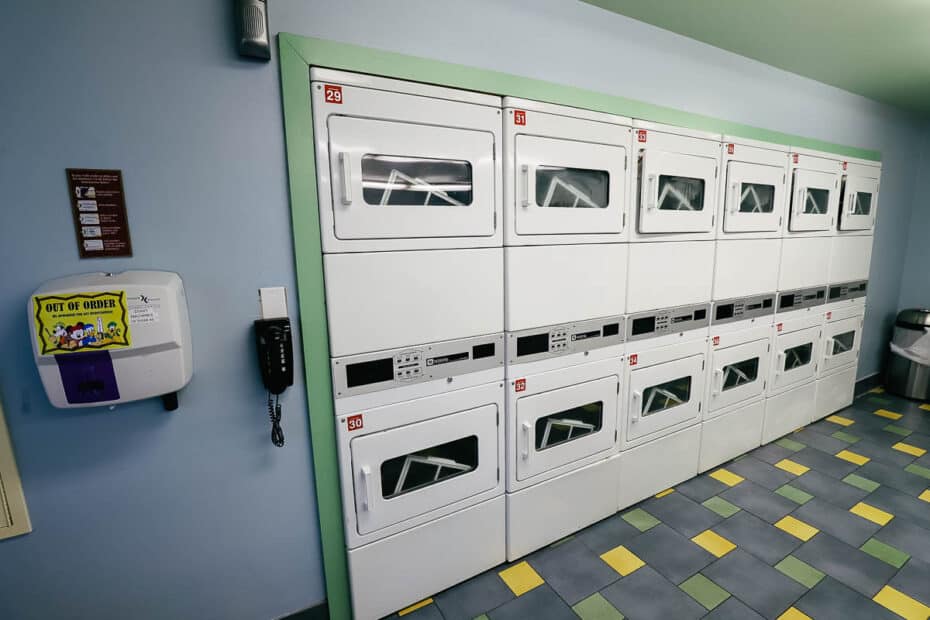 A vending machine provides detergent and fabric softener. These machines take credit or debit cards. Detergent packs usually cost $1.00 each and are good for two loads of laundry per packet.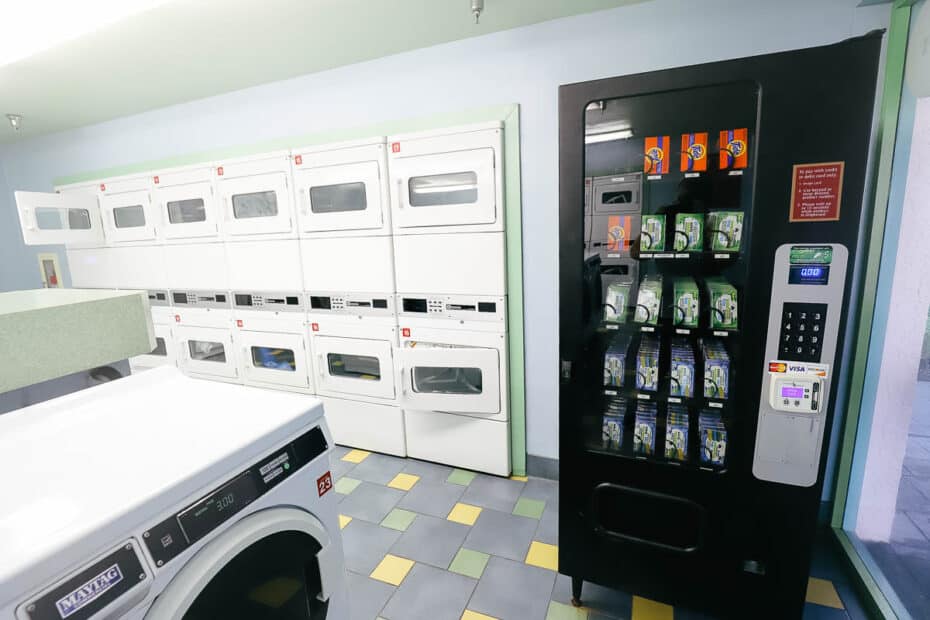 To start your laundry, you'll locate the credit card machine on the back of the wall. First, you'll swipe your card and then select an available machine. Then you'll select finish and go to the machine with the corresponding number.
You'll load the machine and hold the button for your desired cycle. While you're holding down the button, the machine will start. If your laundry doesn't start, you can go back to the machine on the wall and select that you need assistance.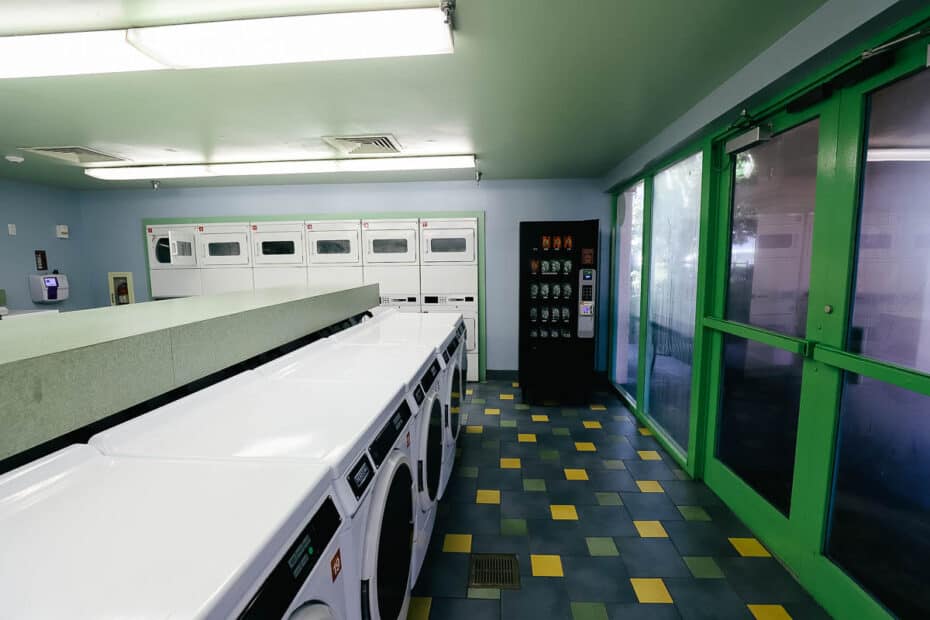 When we do laundry, I usually carry my laundry back and forth to the laundromat in a carry-on suitcase with rollers. Since I hang dry most of my clothes, I get pretty creative hanging them up in the room.
Thankfully, with the air conditioner running, clothes tend to dry quickly. Often, I joke that my room looks like a garage sale when I'm doing laundry.
But since I move around so much, I prefer to keep things as neat and tidy as possible.
Overall, I hope this article helped you locate the laundry area at Port Orleans French Quarter. We have a separate article for the laundry area at Port Orleans Riverside, which neighbors French Quarter and has five laundromats.
For more information about French Quarter, you can try our resort guide:
Or you might enjoy these individual articles:
Do you plan to do laundry during your stay at Port Orleans French Quarter? Are there any other questions you have about the resort?