Fuel at Disney's Dolphin Resort
Fuel is a quick-service dining location at Disney's Dolphin Resort. The restaurant is primarily a grab-and-go type marketplace. However, there are a few made-to-order options available.
In this article, we'll preview what's available at Fuel. This stop off the Dolphin's lobby consistently has the widest variety of items between the Swan, Dolphin, and Swan Reserve hotels.
So if you're looking for something in particular during your stay, Fuel will likely be your best bet. Let's preview what they have to offer.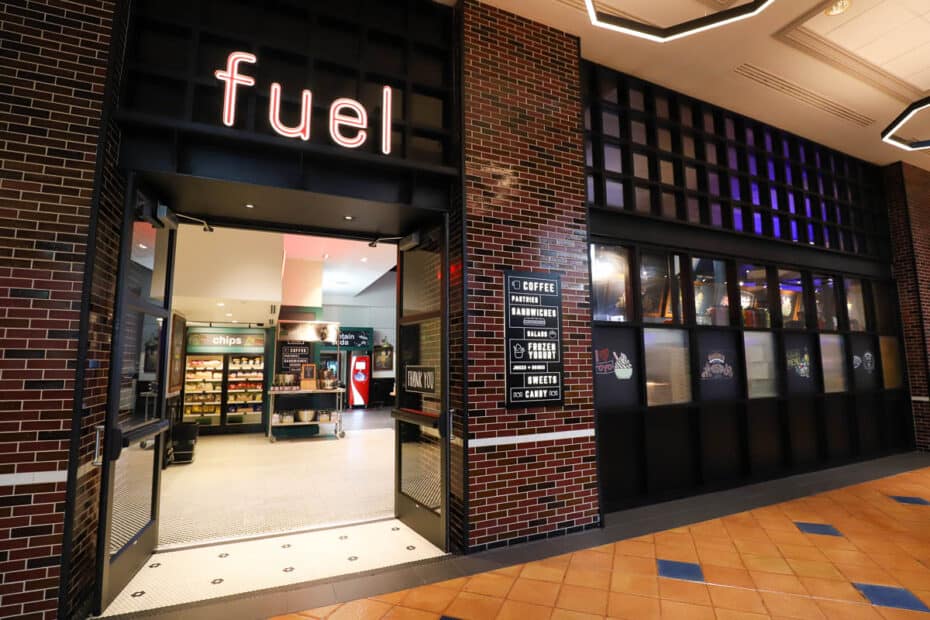 Fuel is similar to a large convenience store with a few elevated touches. For instance, this sculpture of Mike Wazowski sits near the entrance and is made entirely of candy.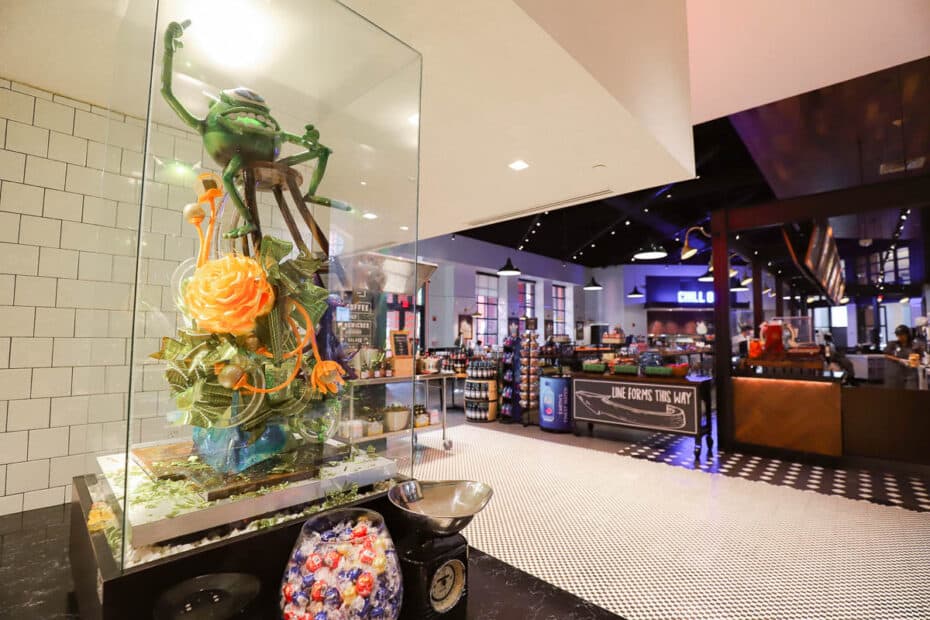 I was happy to see that the sweet treats section of Fuel had returned.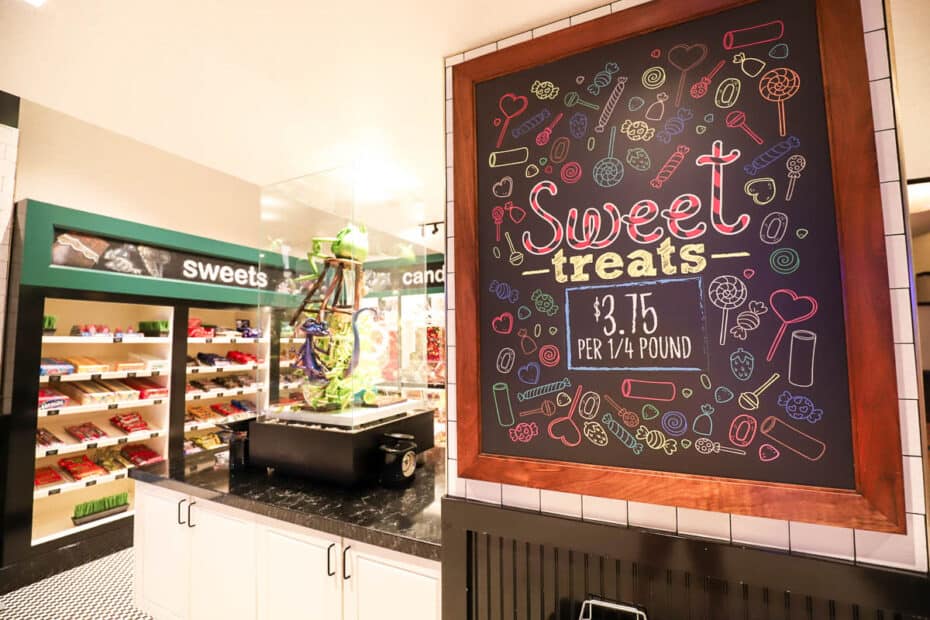 You can fill a bag with various candies, and they'll weigh it by the pound.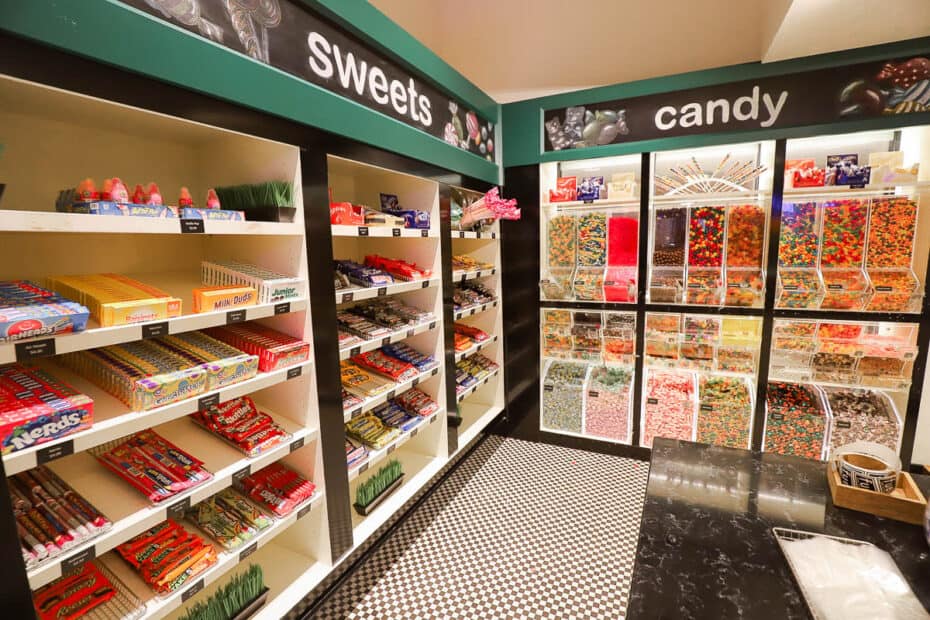 The shop has plenty of snacks.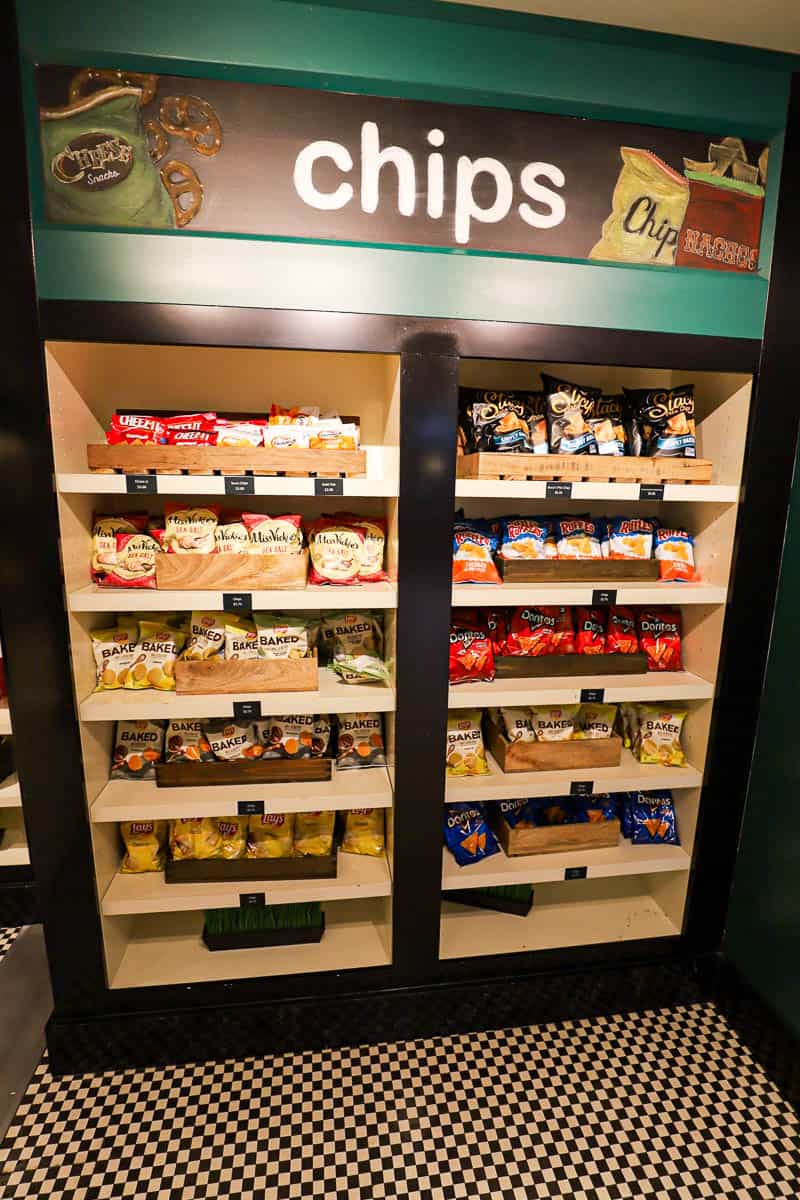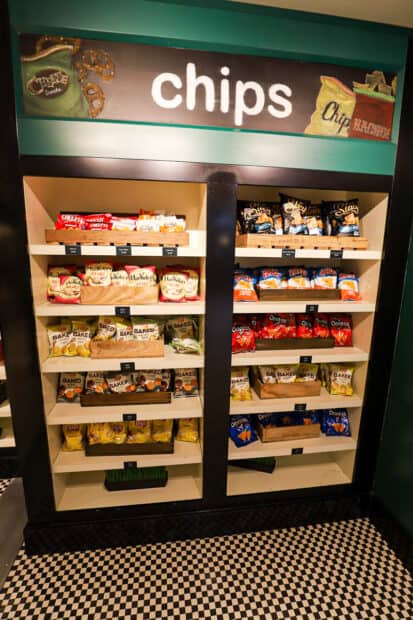 There have been times I've stayed next door at the Yacht Club and walked over to Fuel to pick up a snack.
Related: Disney's Yacht Club Review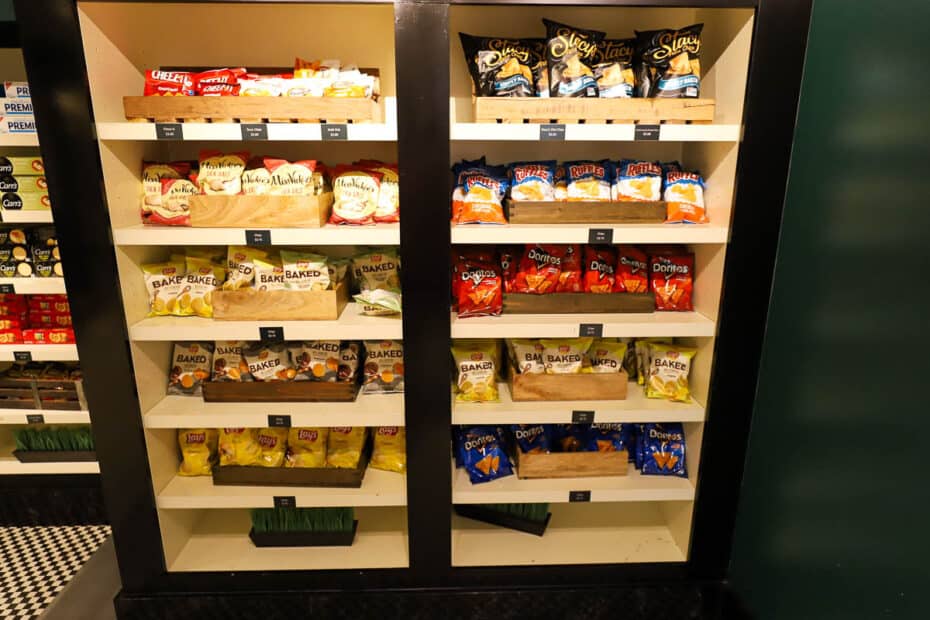 Below is an area with individual oatmeal, cereal packages, and crackers.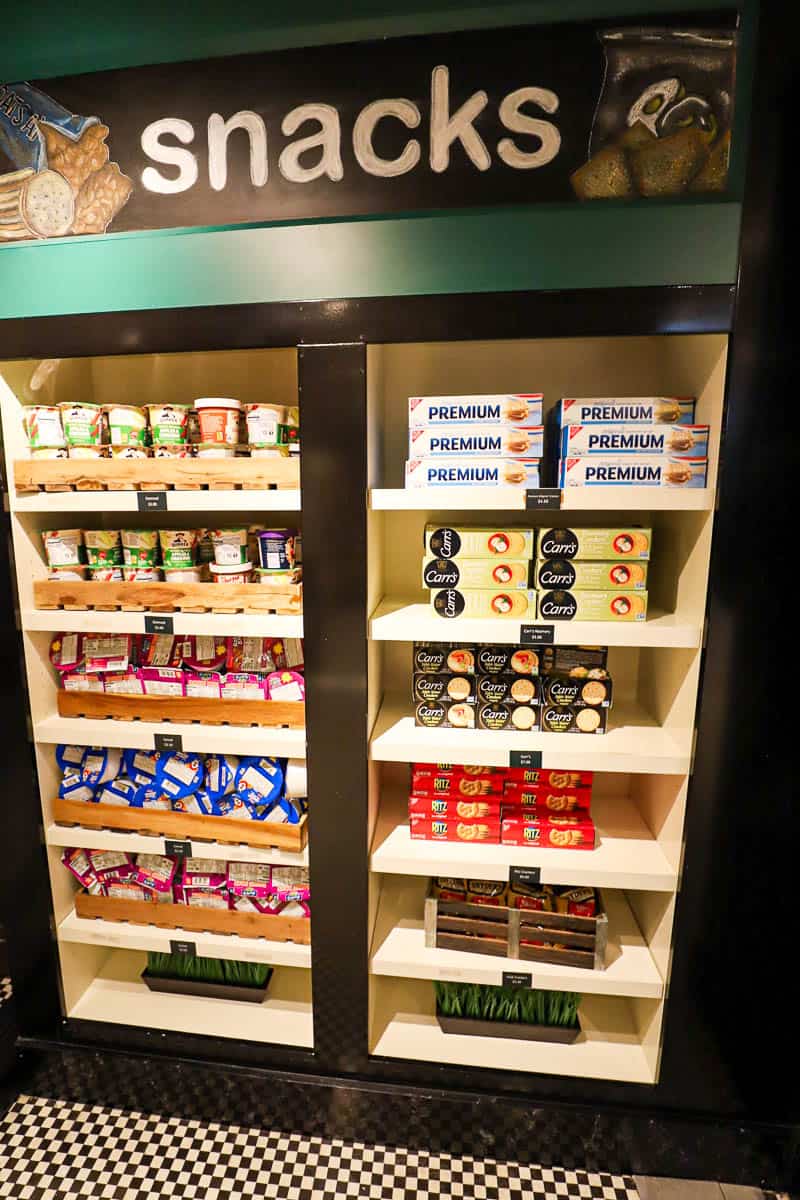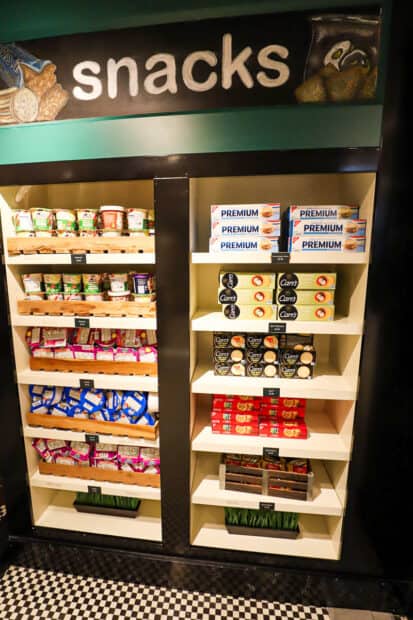 Fuel has always sold a variety of local and craft beers.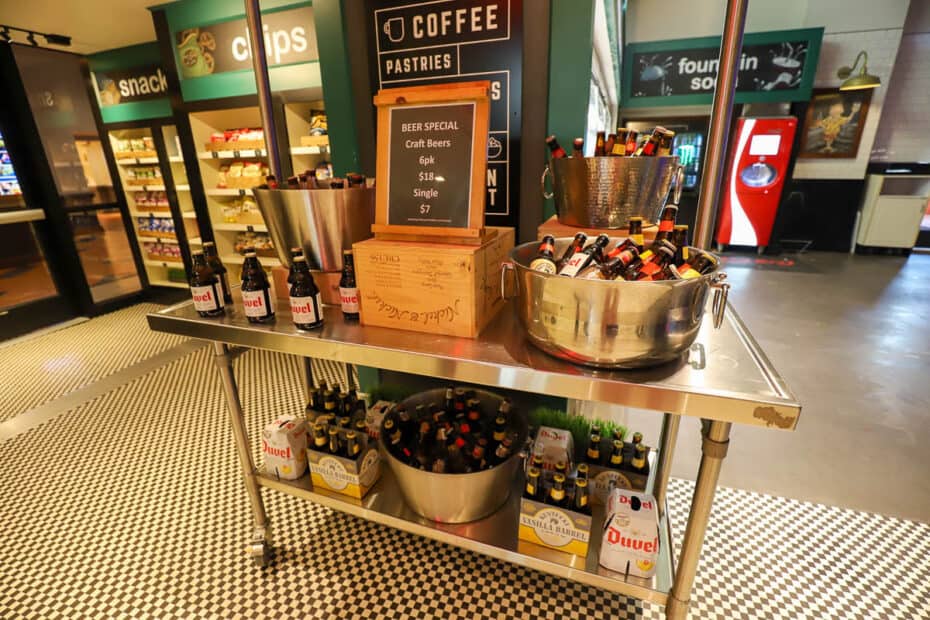 Here is a look at the sizeable refrigerated case.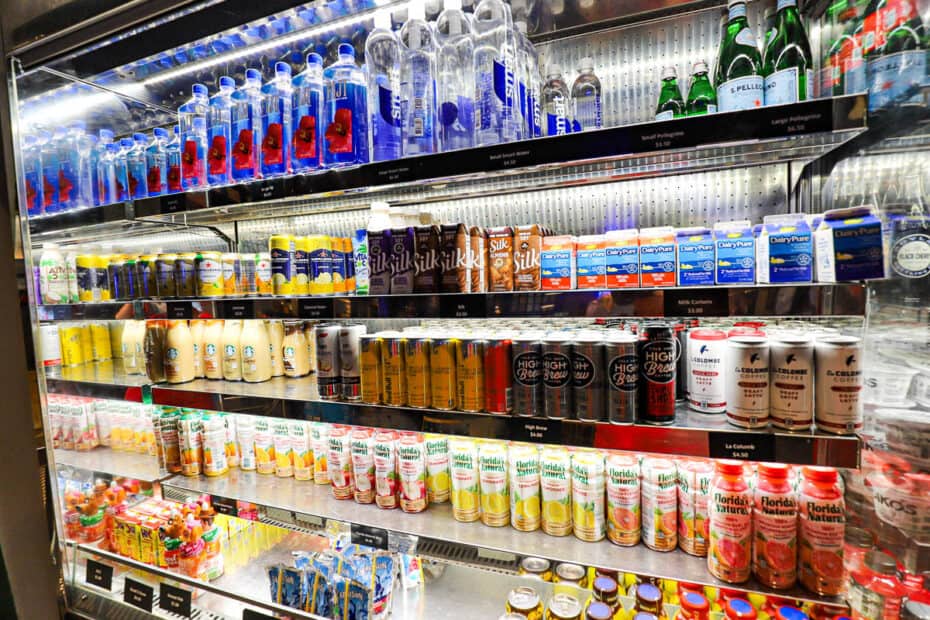 Like everything else here, you'll have plenty of options.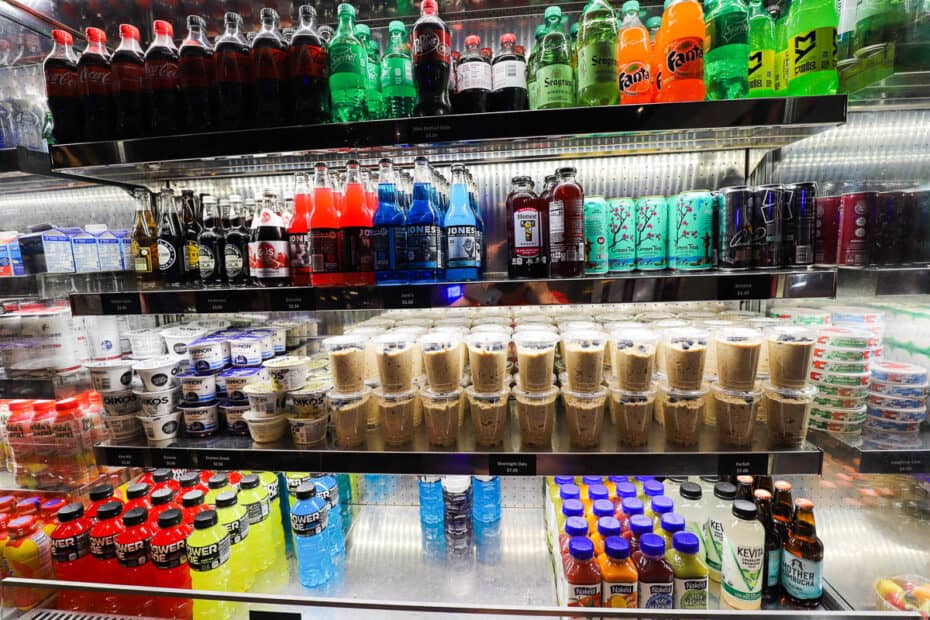 You can even pick up some Laughing Cow or Boursin Cheese.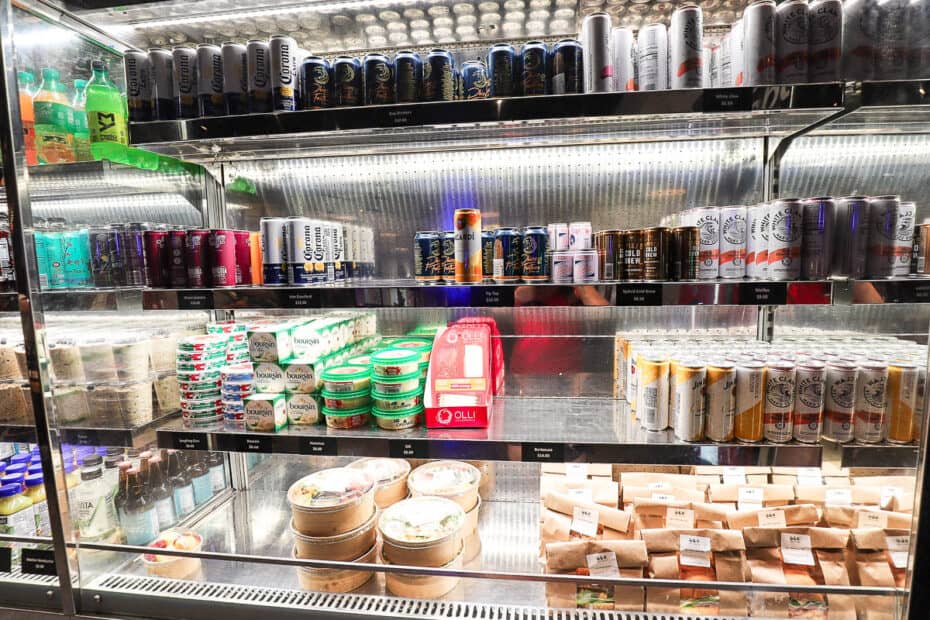 Uncrustables, milk, and cheese sticks were on hand.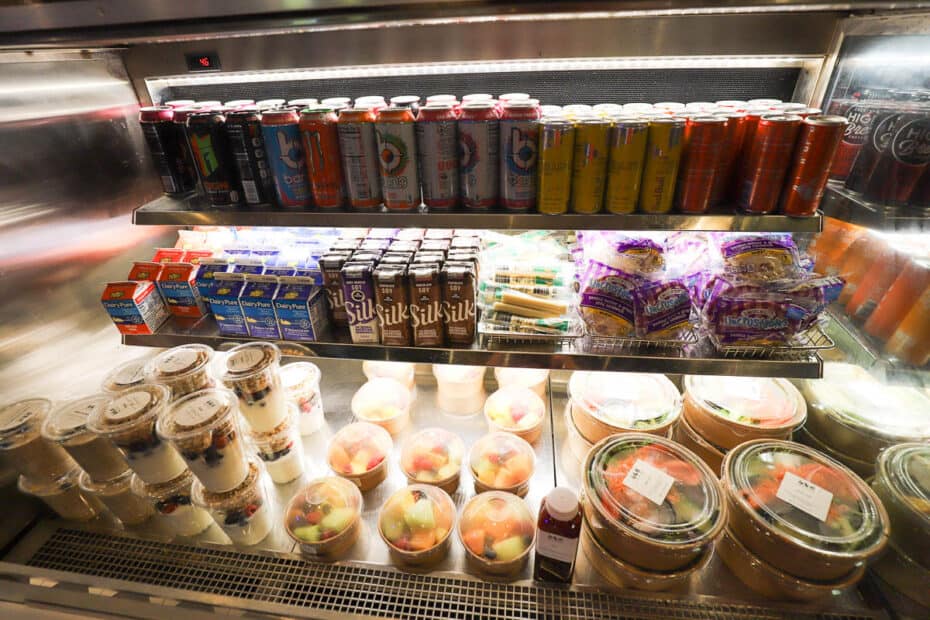 These salads are the same ones that we saw next door at Java.
Related: Java at Disney's Swan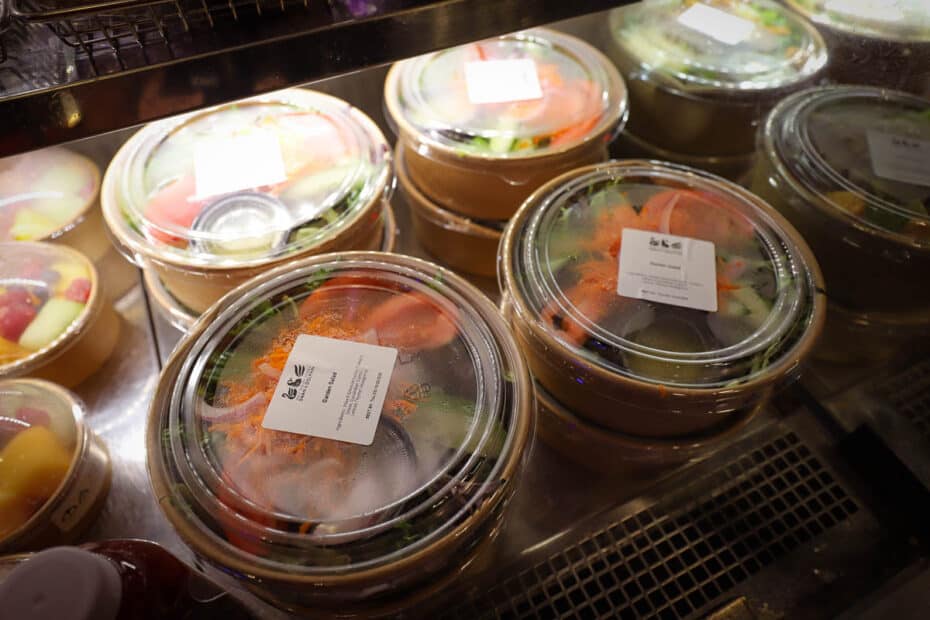 However, Fuel has many more options than Java, and it's only a short walk away.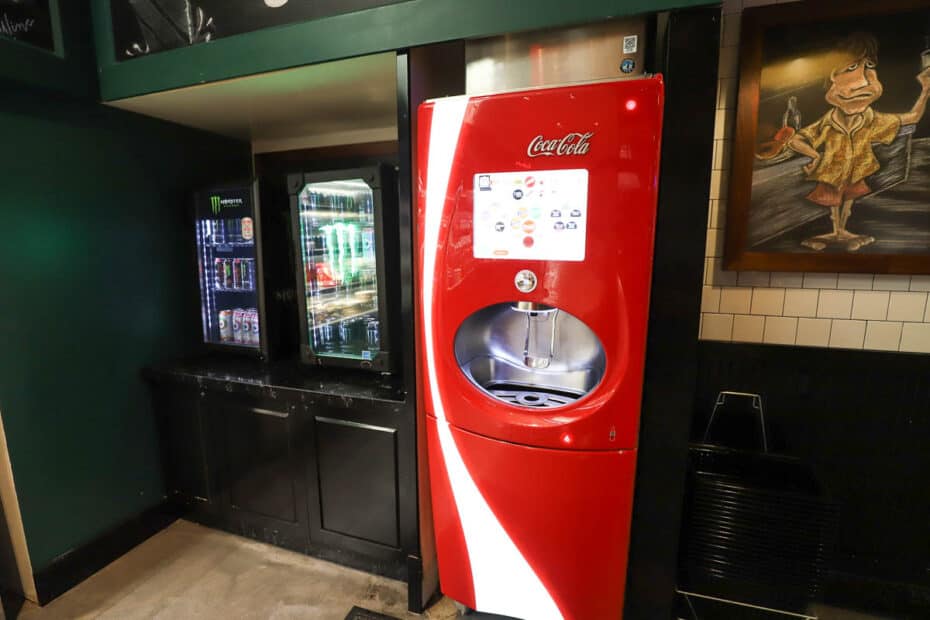 Toward the back of the restaurant, there are a few large tables with chairs.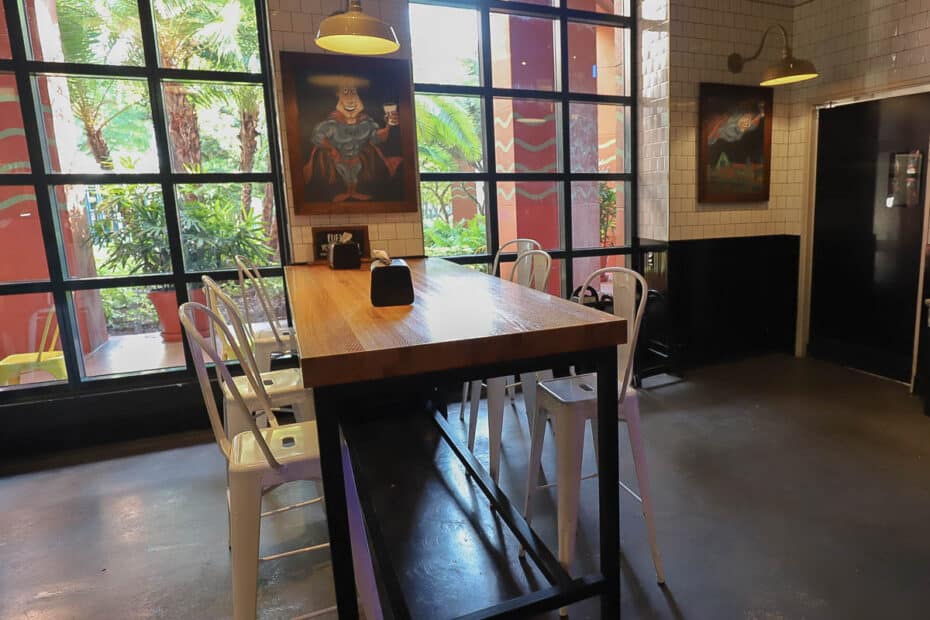 This large area that says Chill Out overhead was formerly an ice cream with toppings bar. Hopefully, we'll see it return in the future.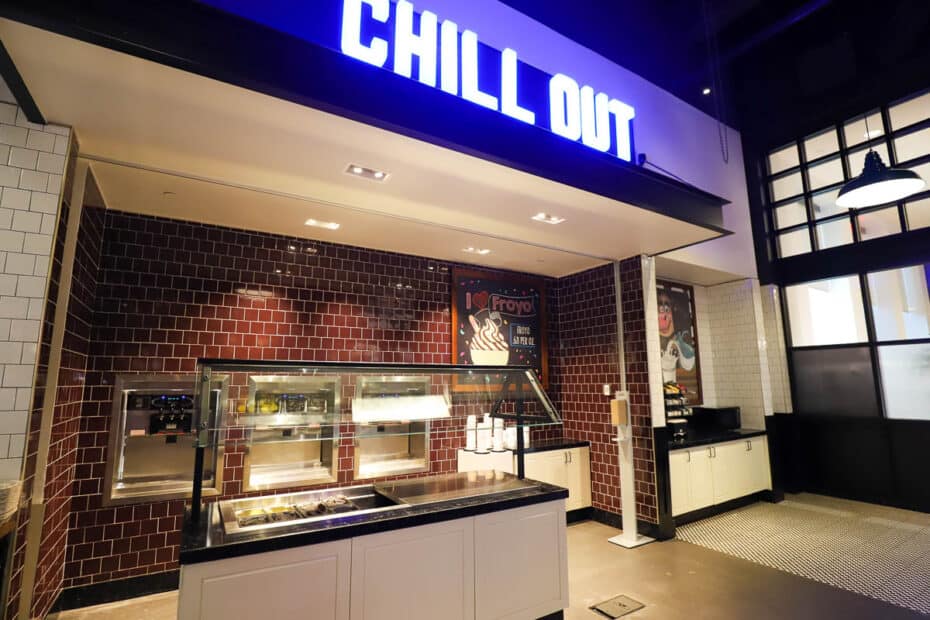 Those who appreciate tea will be delighted to find several flavors available.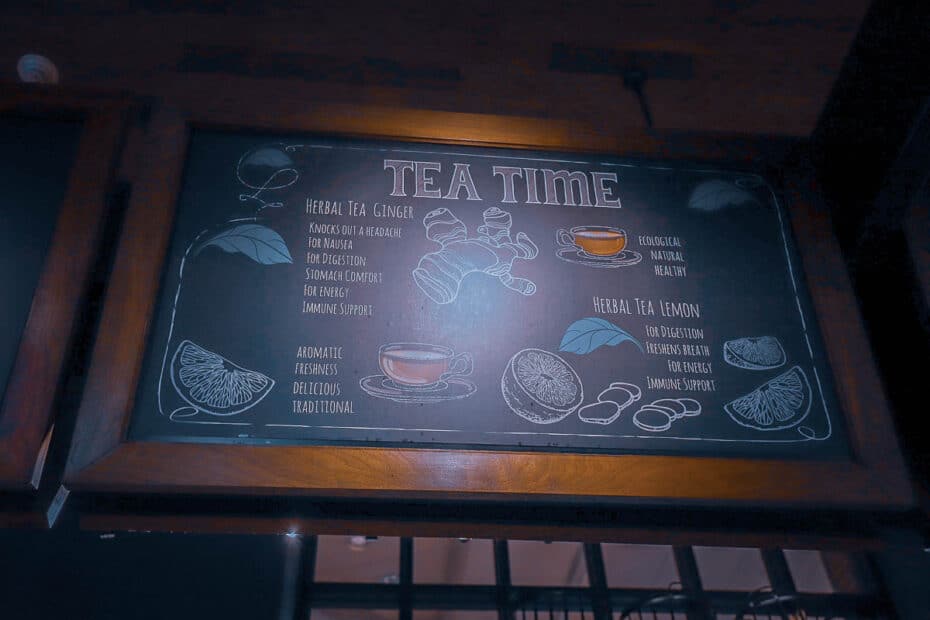 Here is a look at the different coffee and tea options. These are the same we saw over at Java.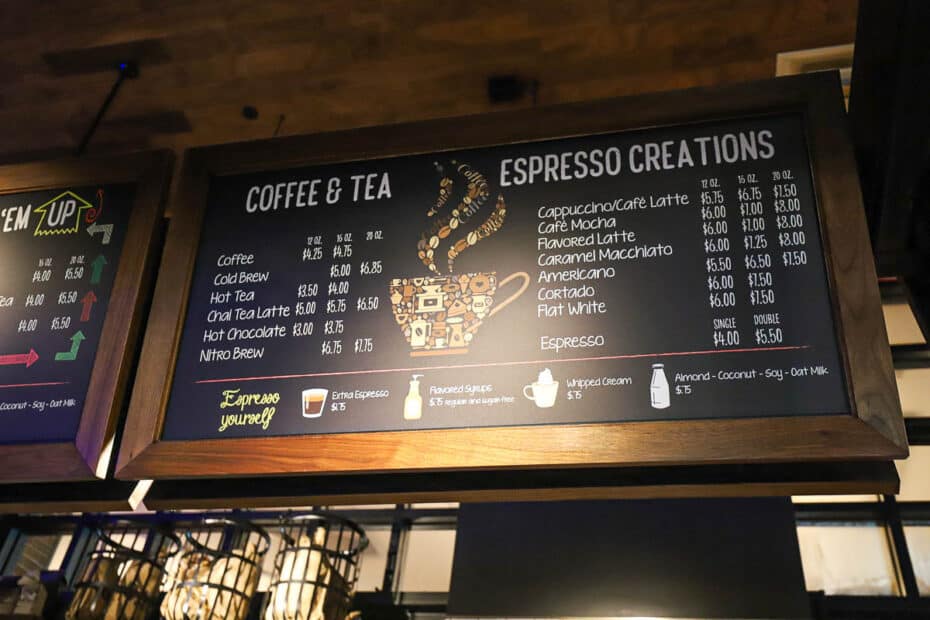 Specialty items include:
Frappe's
Red Berry Hibiscus
Organic Simply Black Tea
Caribbean Isle Green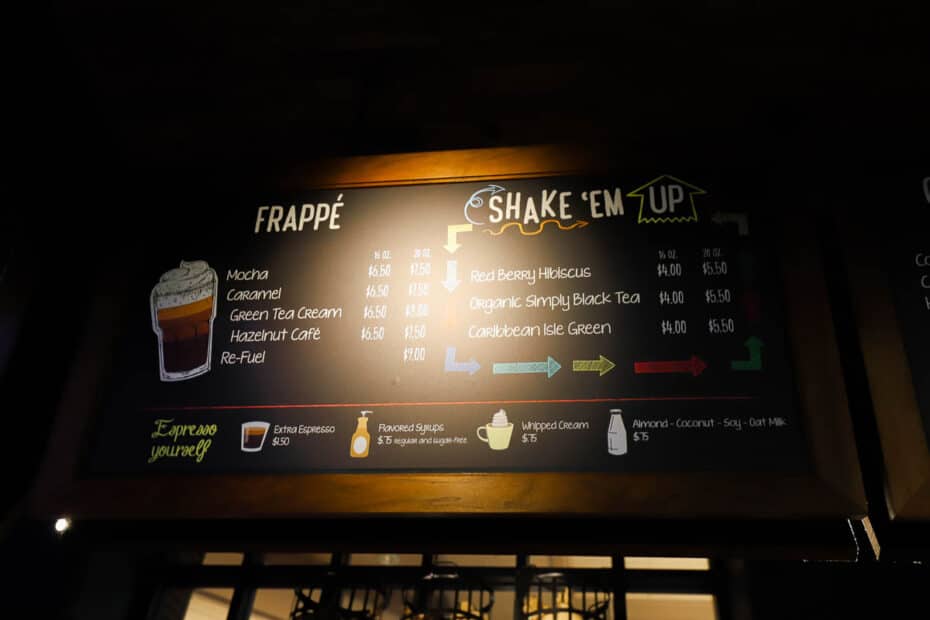 In addition, there were several hot sandwiches:
The Cut
The Capo
Ham and Jam
Grilled Pimento Cheese
Or you could pick up a pre-made one, but why would you?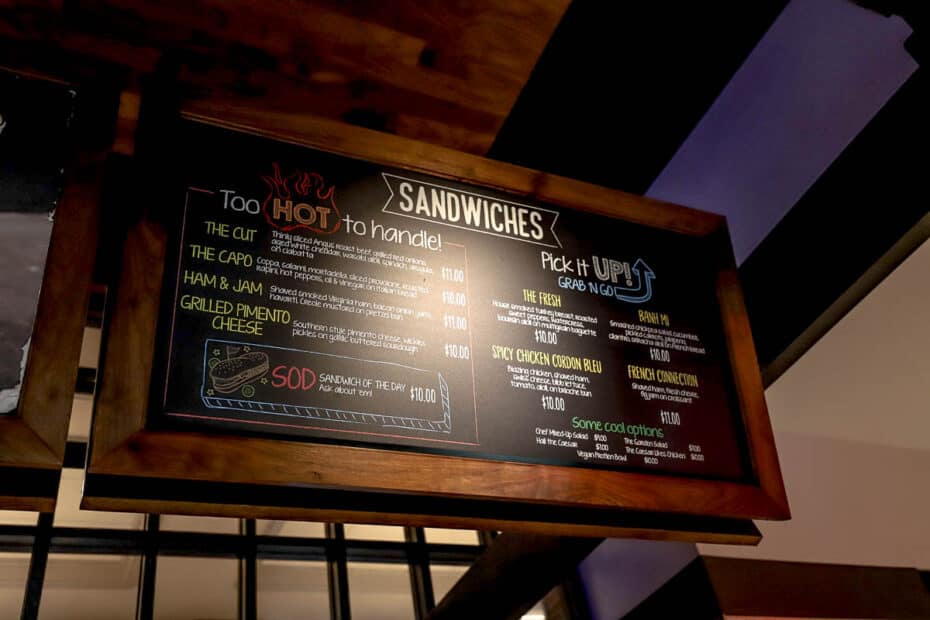 I've heard good things about this ham and jam on a pretzel bun. But, unfortunately, I haven't tried it yet.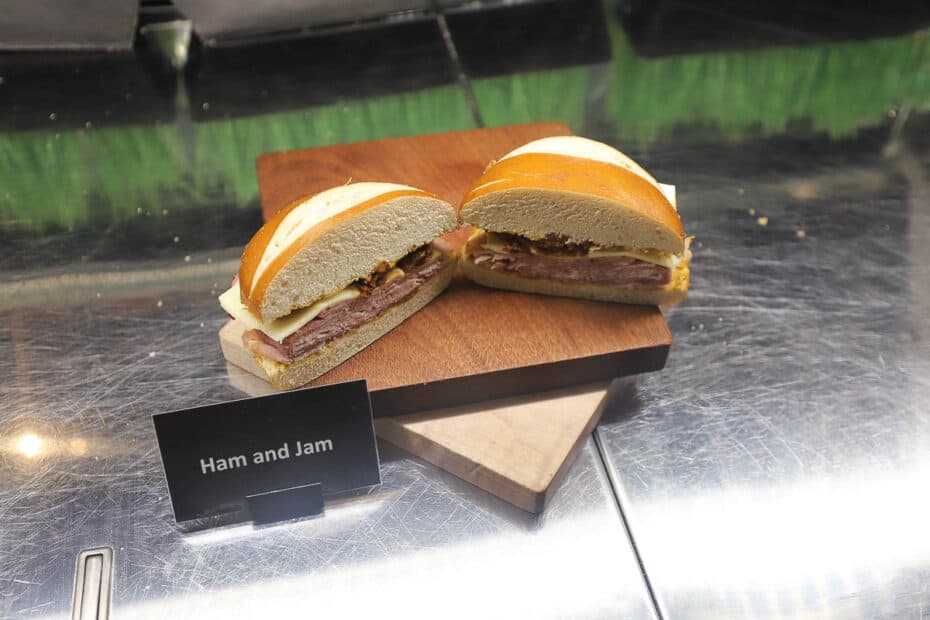 And this one looked pretty hearty.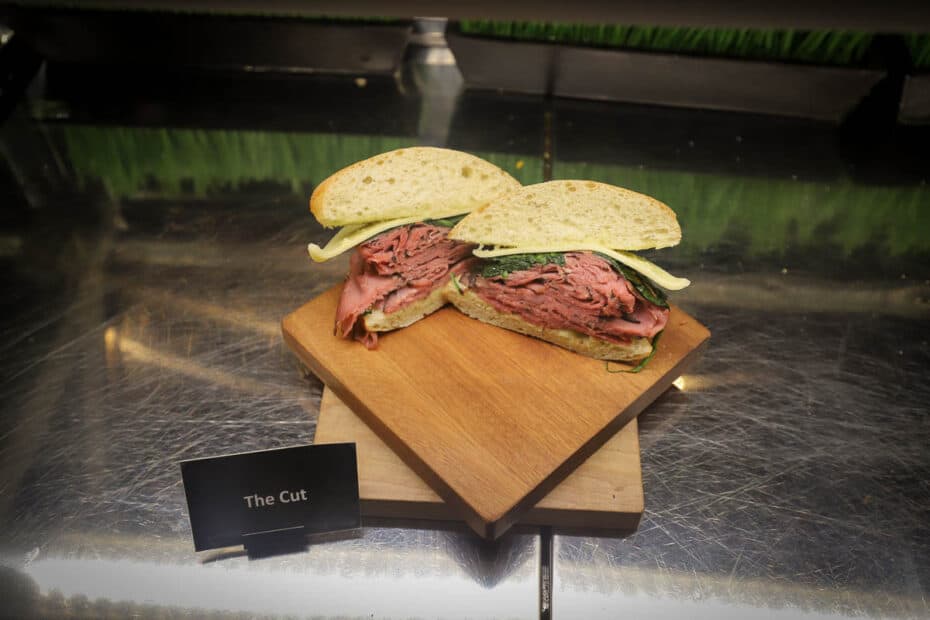 The usual pastries were available.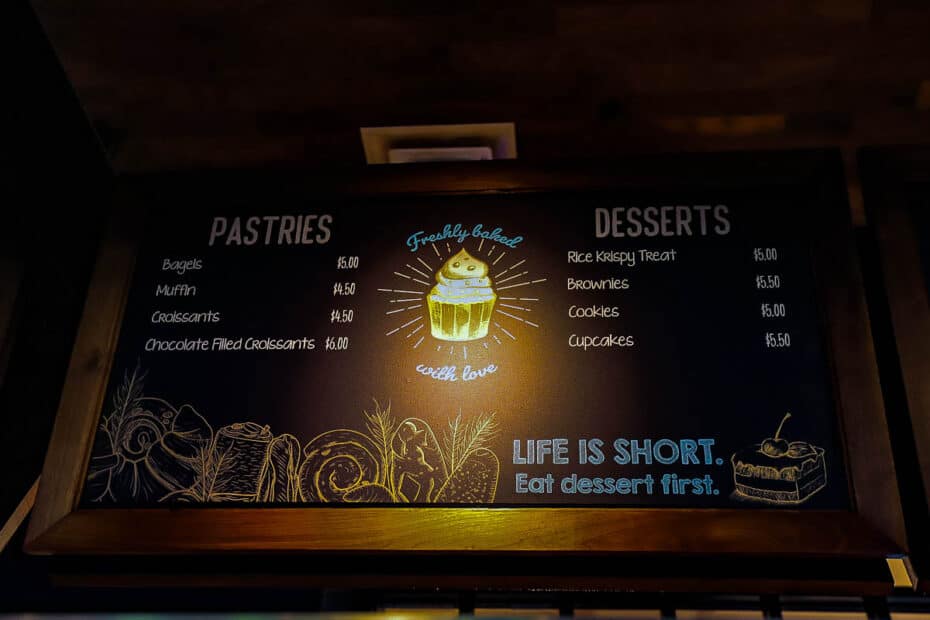 I thought this cookie looked delicious.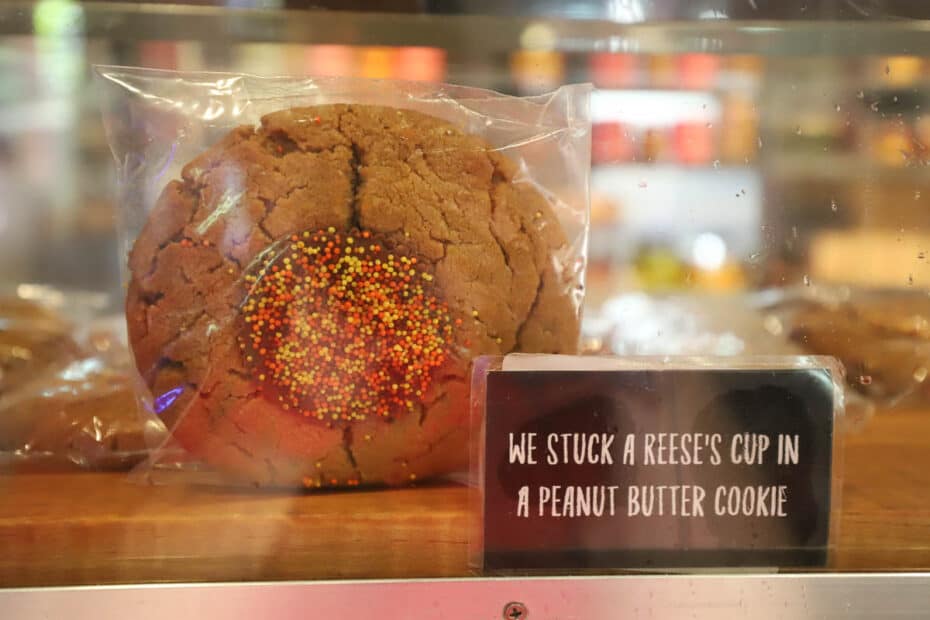 Near the register, there were tons of different items on display.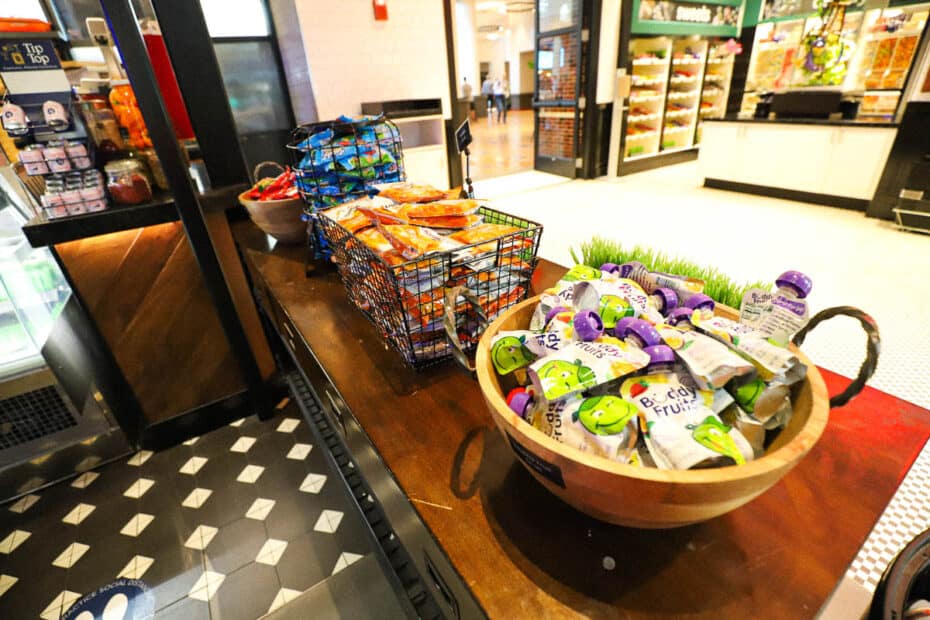 Everything was random, so I took these photos as I went along.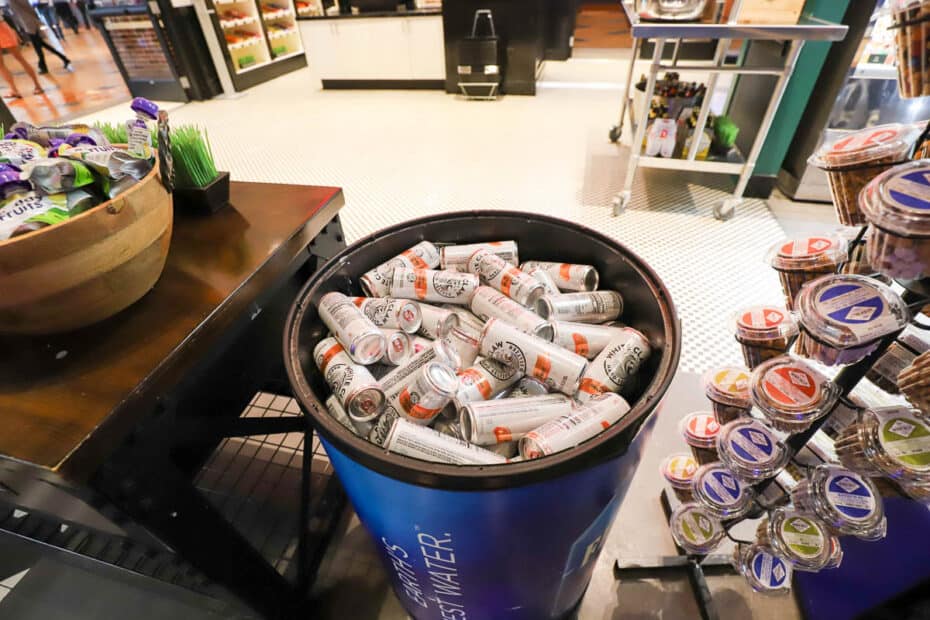 Next to the White Claws were a variety of snack mixes.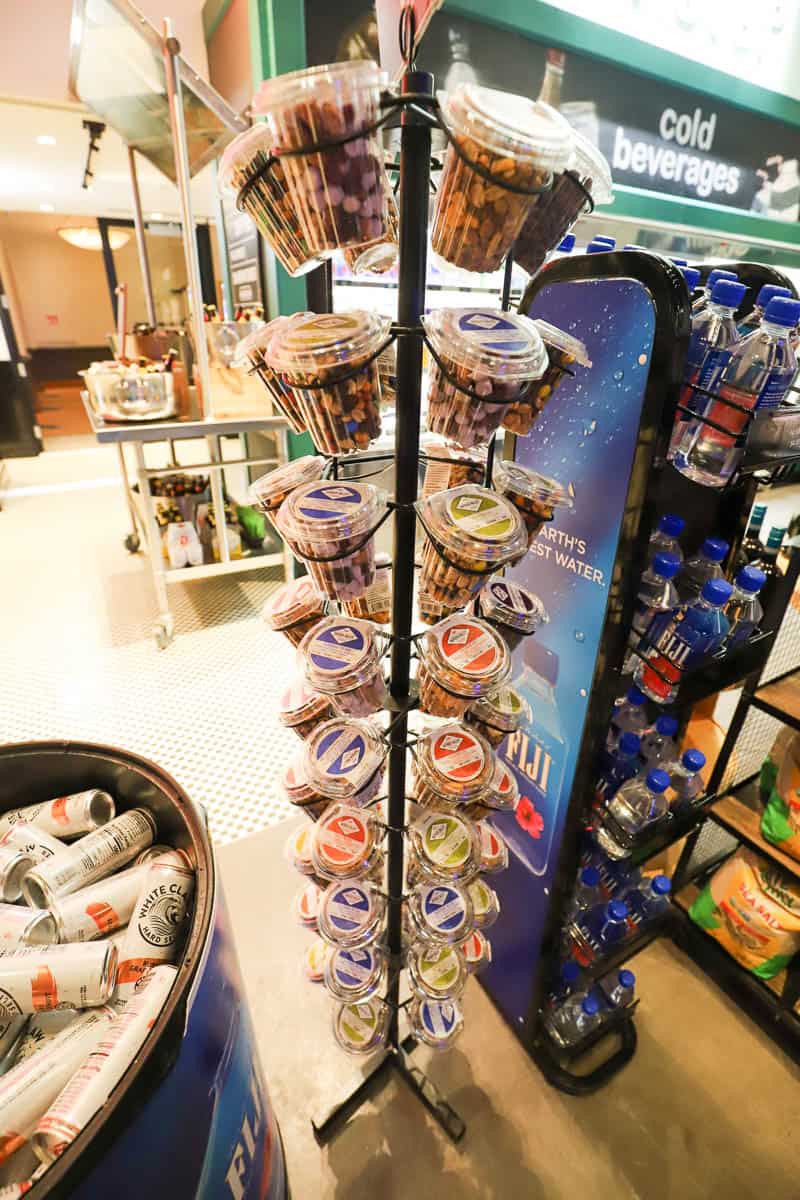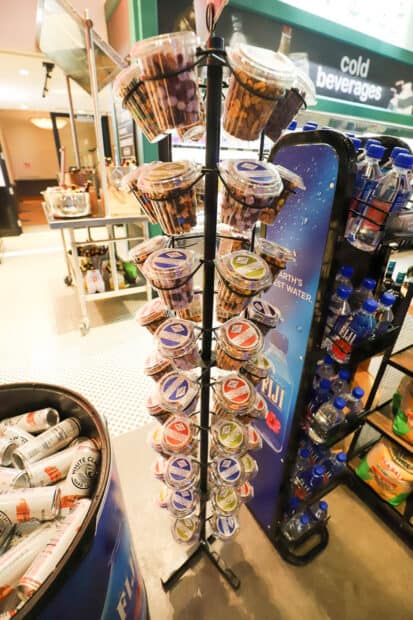 Or you could pick up a pack of Miso rice or microwave mac-and-cheese.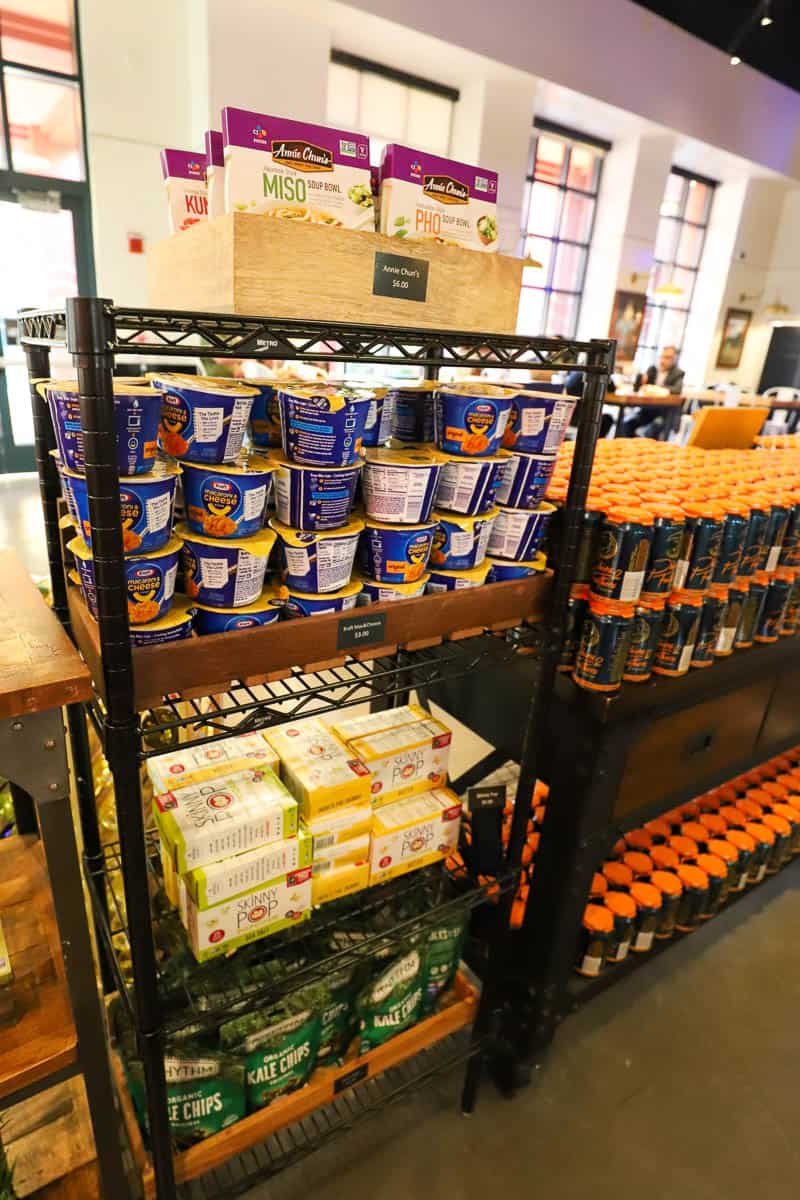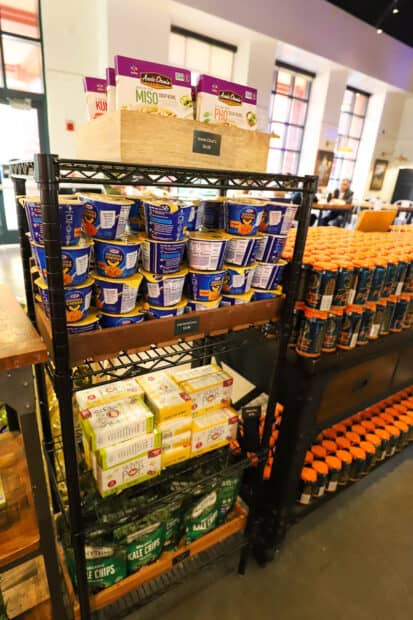 If you prefer Italian cookies, there are several kinds of Quadratini available.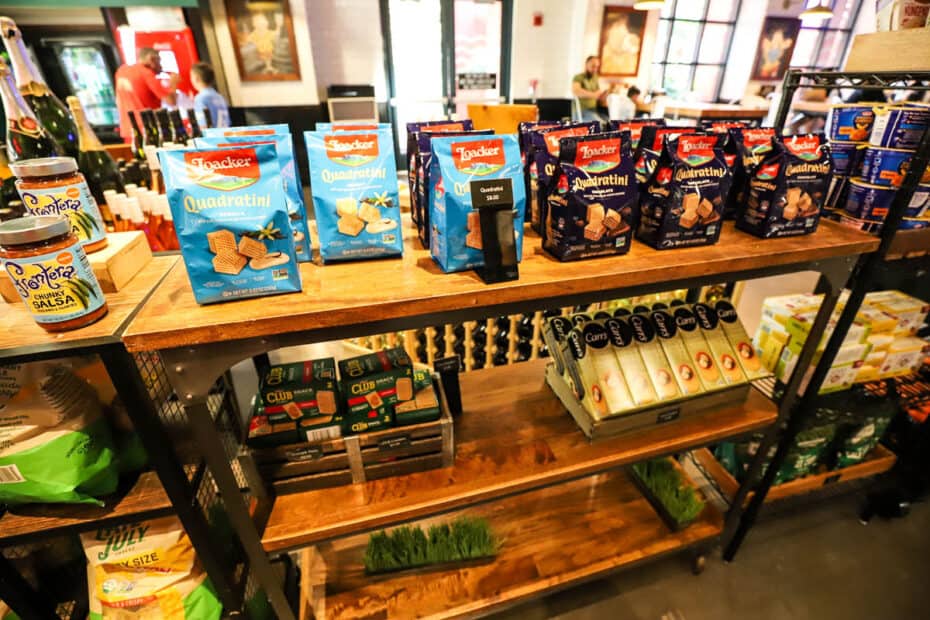 Next to the Italian cookies, you could pick up a bag of tortillas with Frontera dip. That salsa is excellent.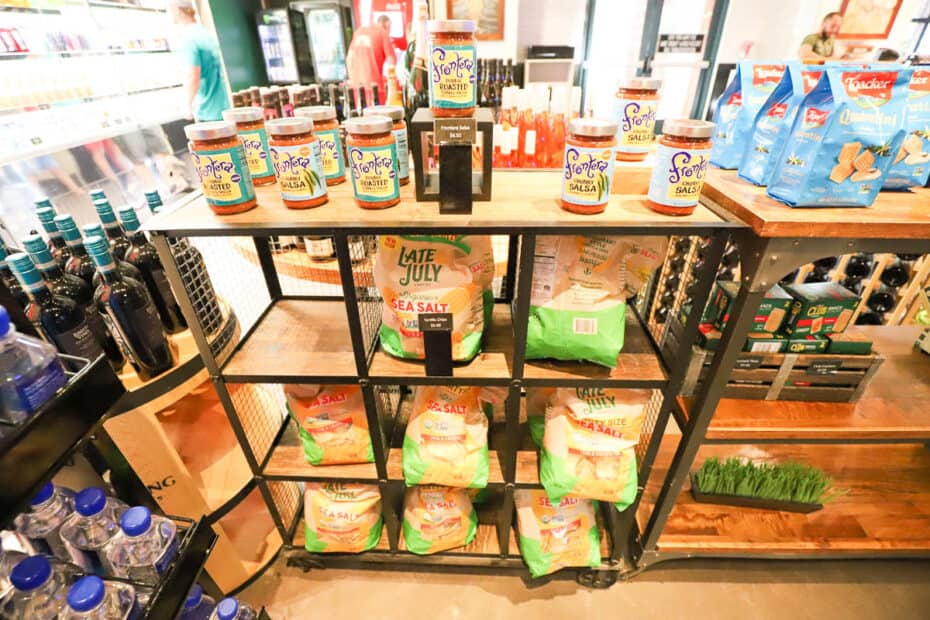 Here are a few more individual cereal servings.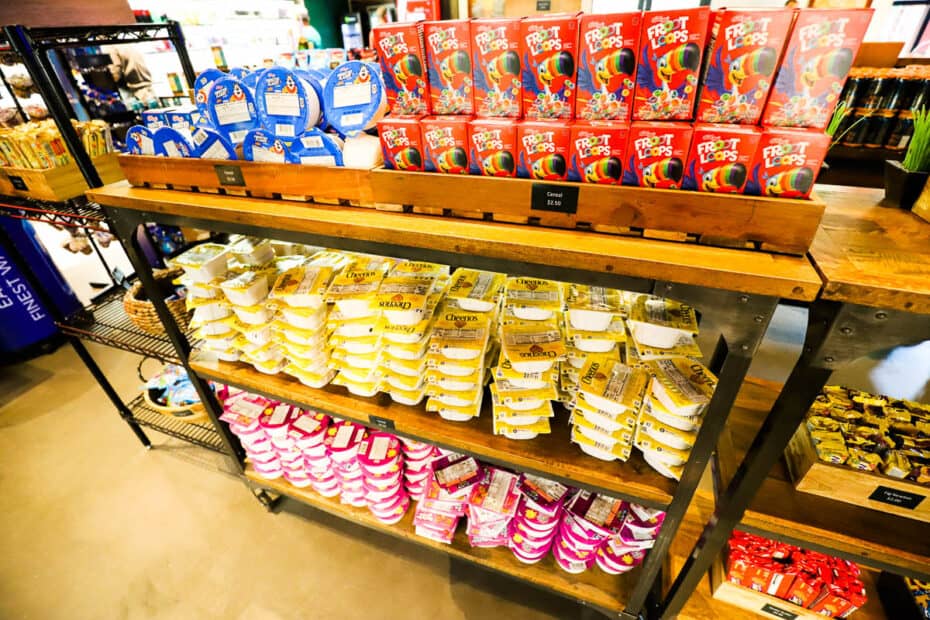 Cookies and the likes.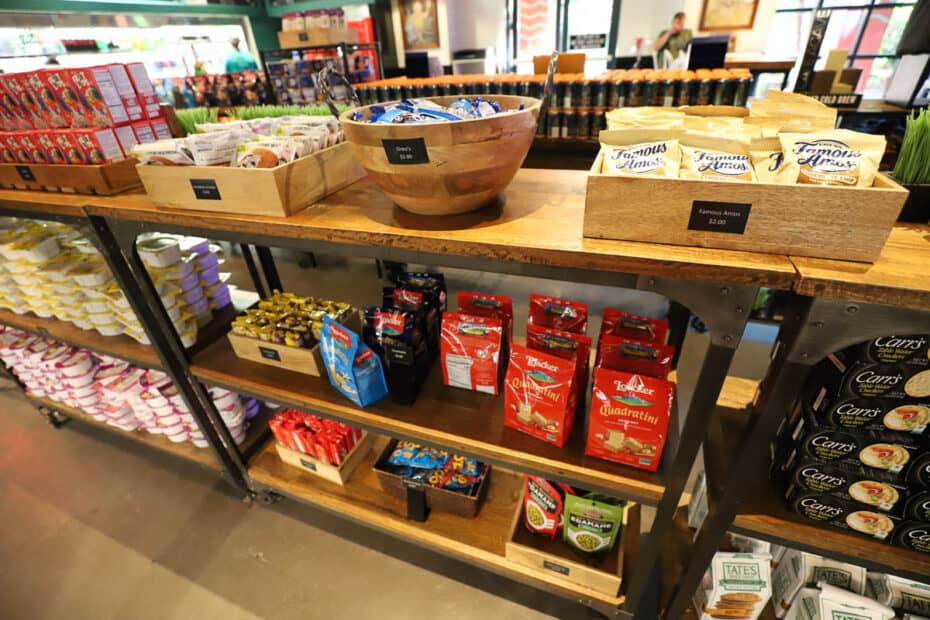 Chocolate. On the bottom shelf, there were several kinds of gluten-free Tate's cookies. Those are another excellent option, especially to be gluten-free.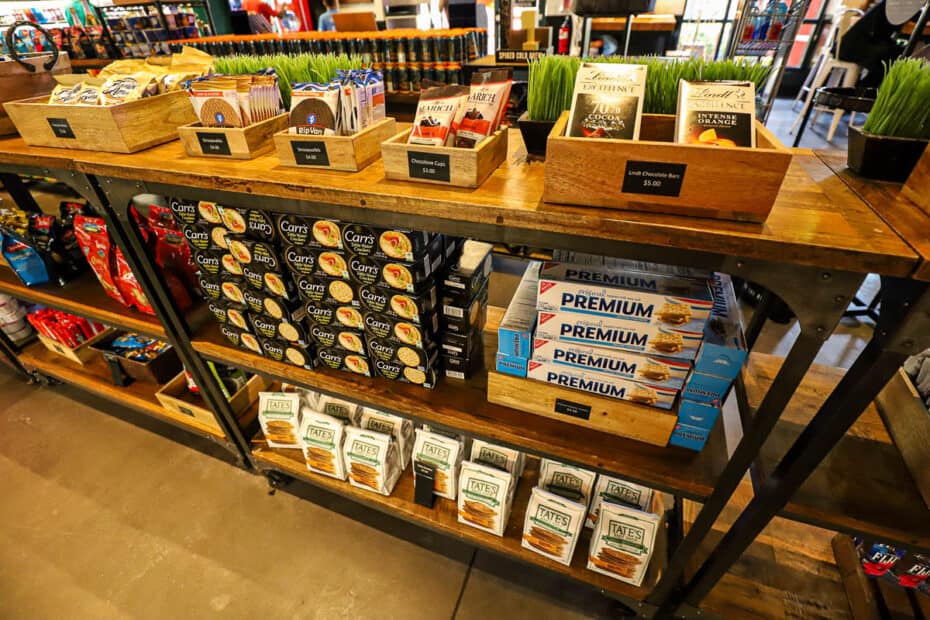 Here are a few more things.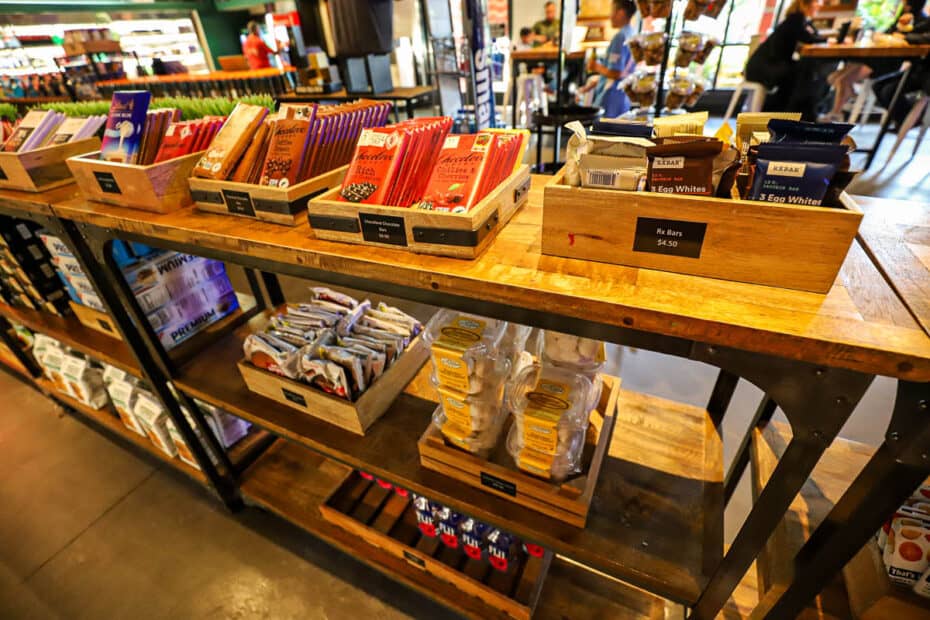 There wasn't too much rhyme or reason to the layout of everything.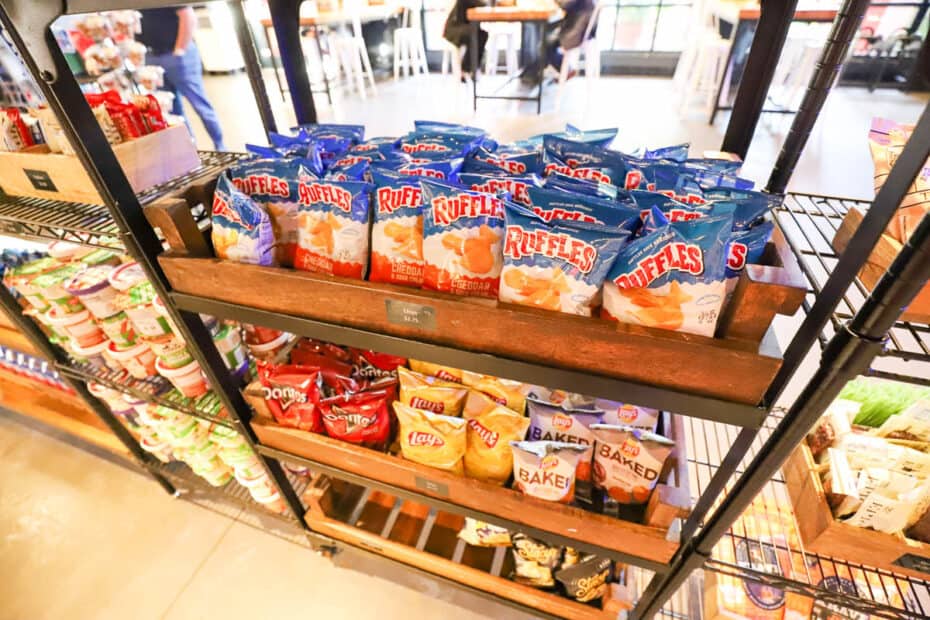 However, it's nice to have so many options.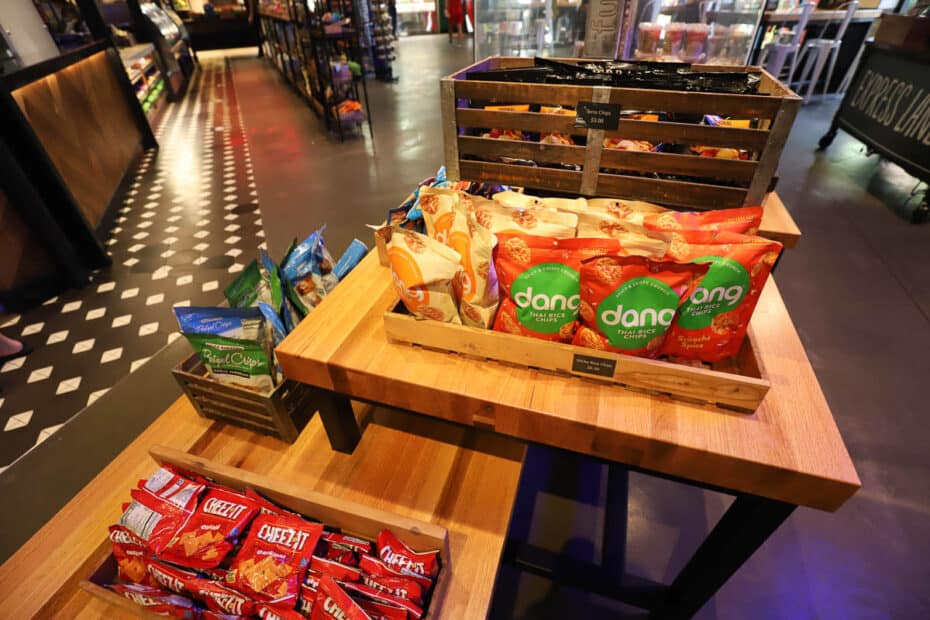 Pretzels and more snack mix.
Specialty beer.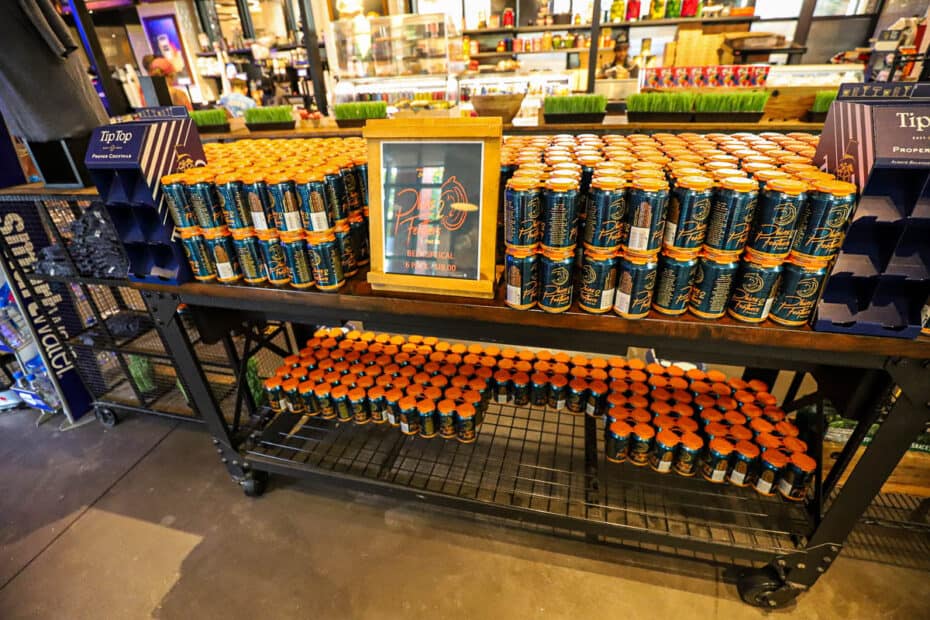 Wine.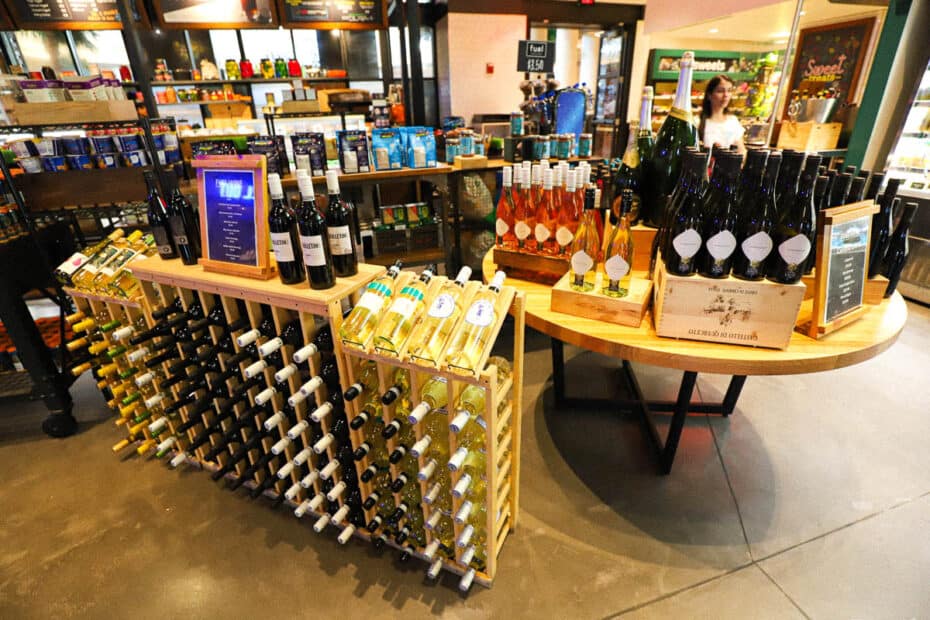 Lastly, there are a few tables and chairs outside of Fuel. The seating area is pleasant if the weather is nice enough.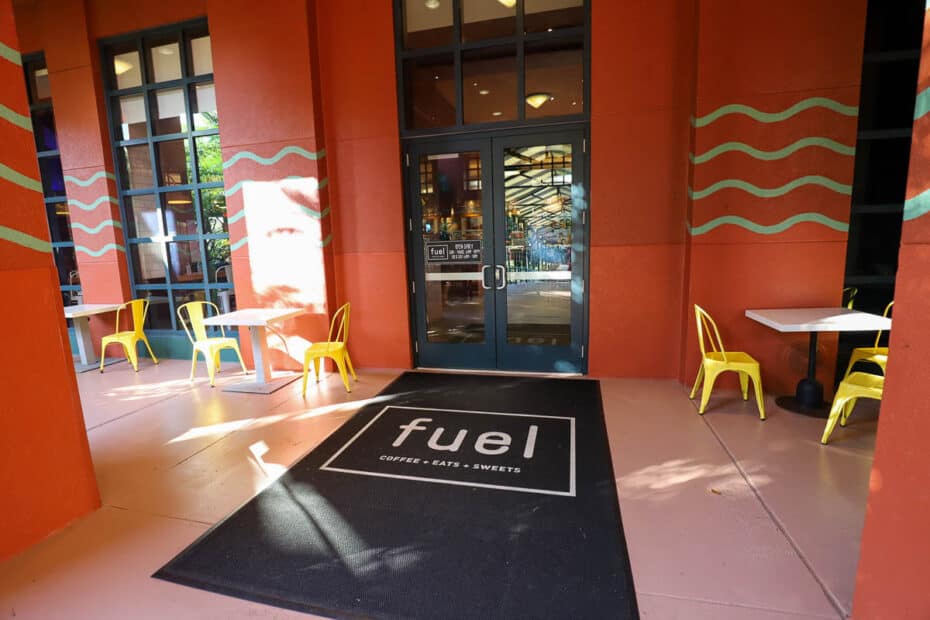 And it's relatively private.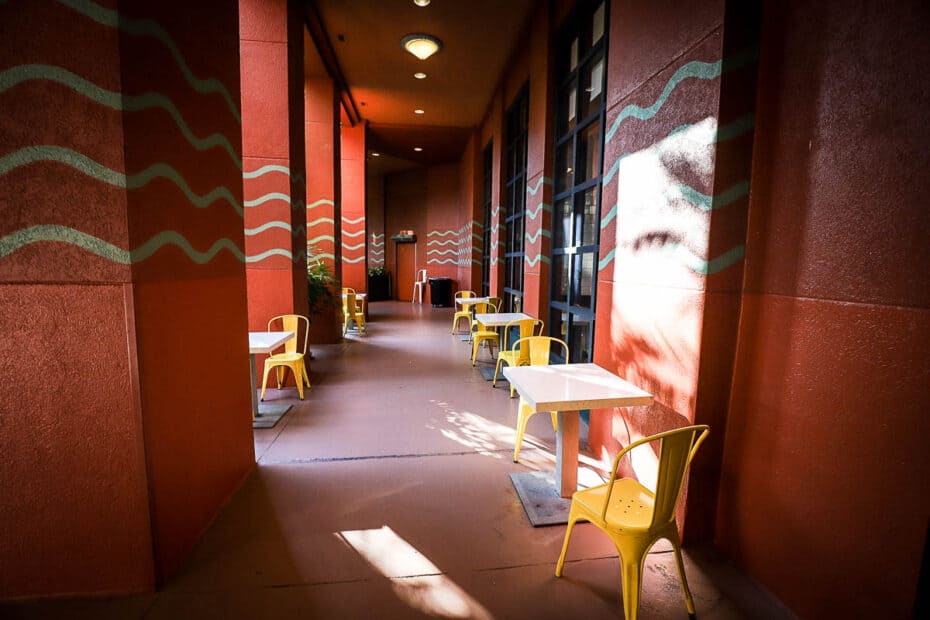 Additionally, you could grab a spot in the Dolphin's large lobby. It won't be near as private. But at the same time, the atmosphere is kind of loud and fun.
For all of our articles related to these Marriott Resorts, try our complete guide:
Or you might enjoy the following individual articles:
In the comments: What are your thoughts on Fuel at Disney's Dolphin? Do you appreciate the variety of items, or would you prefer a more straightforward counter service with fresh items?