Java (Coffee, Eats, and Sweets) at Disney's Swan Resort
Java is a quick-service coffee bar and sandwich shop located on the Swan side of Disney's Swan and Dolphin Hotel. This location is usually open daily from 7:00 a.m. until 11:00 p.m.
This article will provide a detailed look at what you might expect to find at Java on an upcoming vacation. I recently visited the sister resorts for a few updates and thought it would be helpful to take these photos.
Over the years, I've stayed at the Swan and Dolphin hotels numerous times. When I'm not staying here, I often stop in to grab a snack or bite to eat.
The resort has several excellent dining options, and if you're walking between Hollywood Studios and Epcot, it's a nice place to pick up a tea or coffee.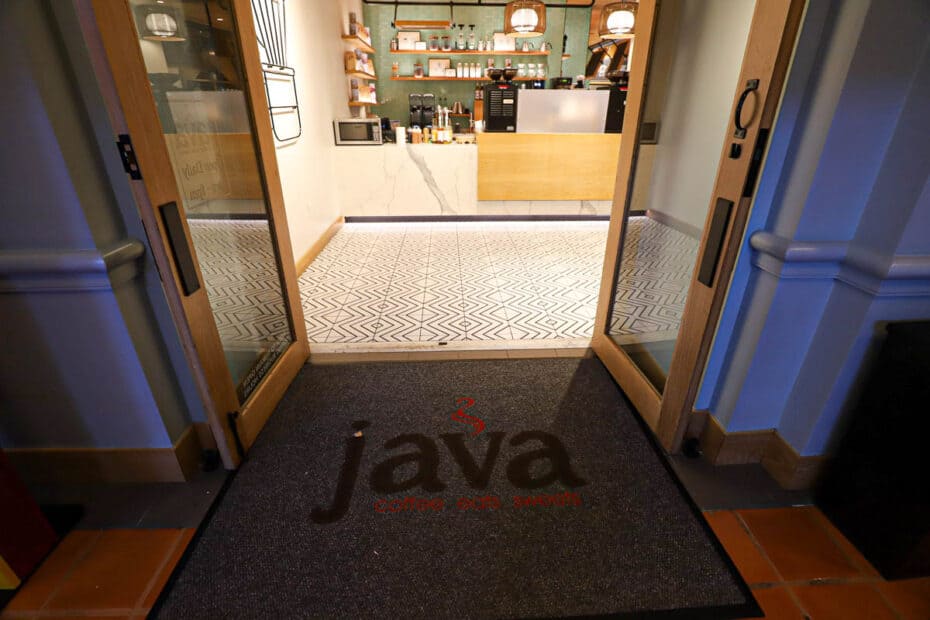 Java is immediately next door to the hotel's gift shop inside the lobby.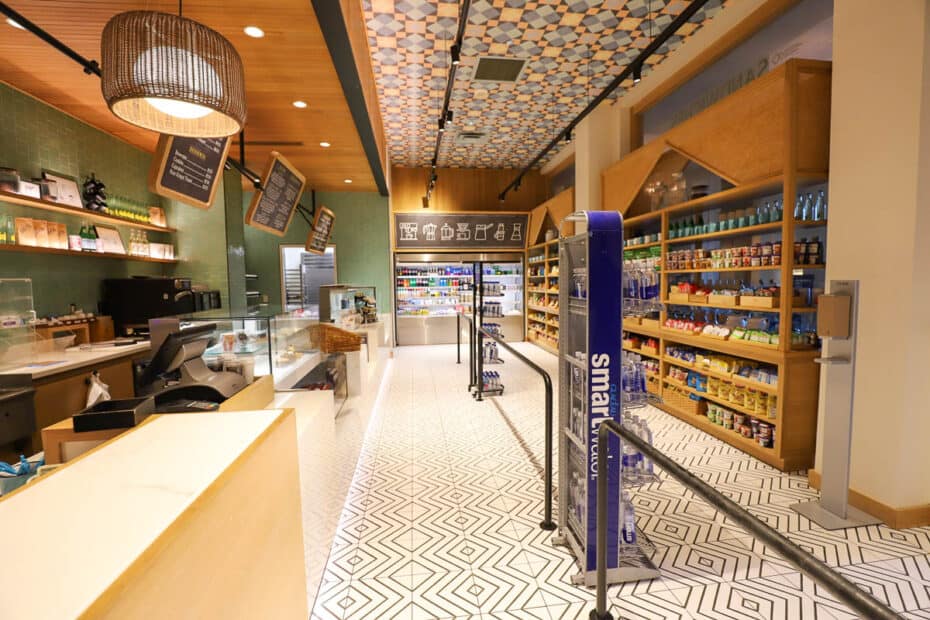 The quick-service offers various drinks ranging from teas and coffees to sodas and juices. In addition, they have a sizable selection of wine and beer.
Here is a look a the coffee menu:
Coffee
Hot Tea
Chai Tea Latte
Hot Chocolate
Cappuccino or Cafe Latte
Cafe Mocha
Flavored Latte
Caramel Macchiato
Espresso
Cortado
Flat White
There are a few specialty drinks available as well.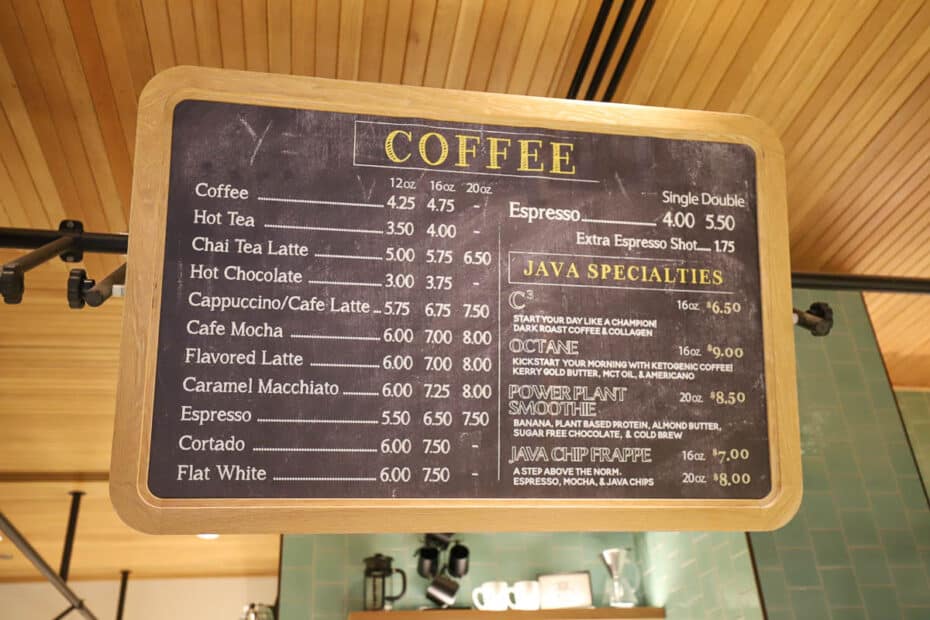 Cold and nitro brews are available on tap. Or you might prefer a frappe or shaken tea.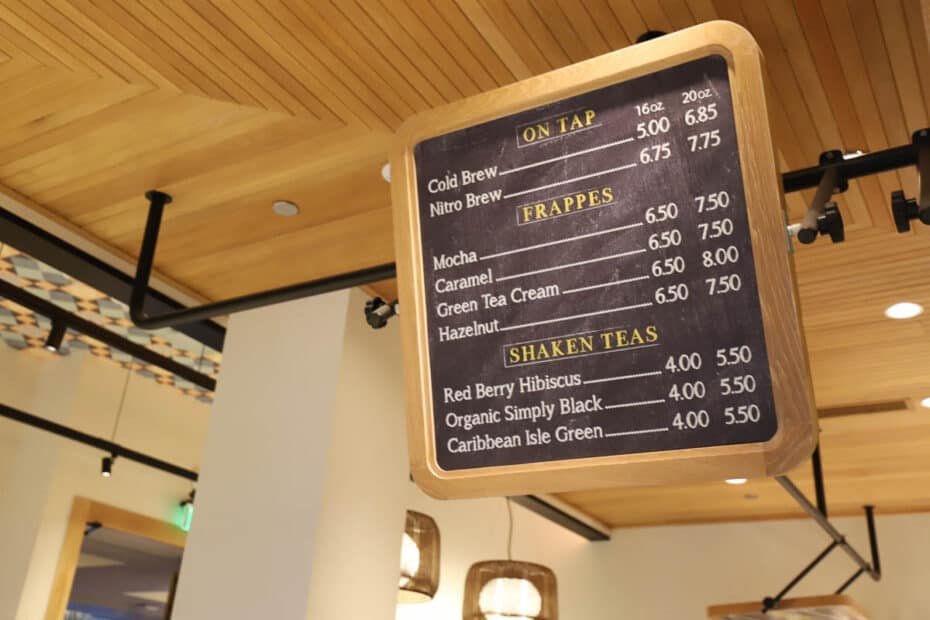 Pastries included bagels, muffins, croissants, brownies, cookies, cupcakes, and Rice Krispy treats.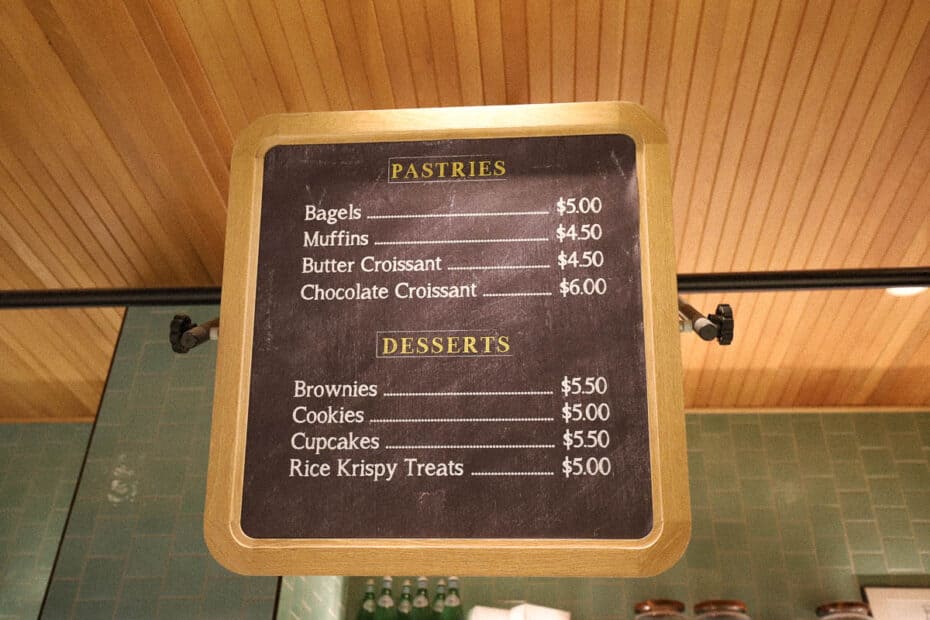 Said pastries.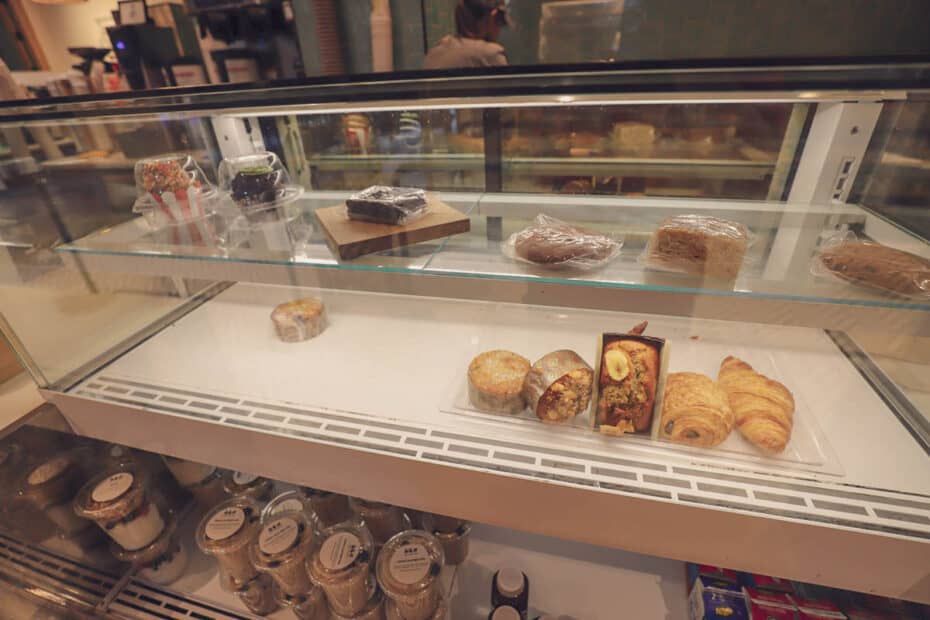 Below is a menu of the salads and light options that were available. Unfortunately, most of these items appeared to be previously made.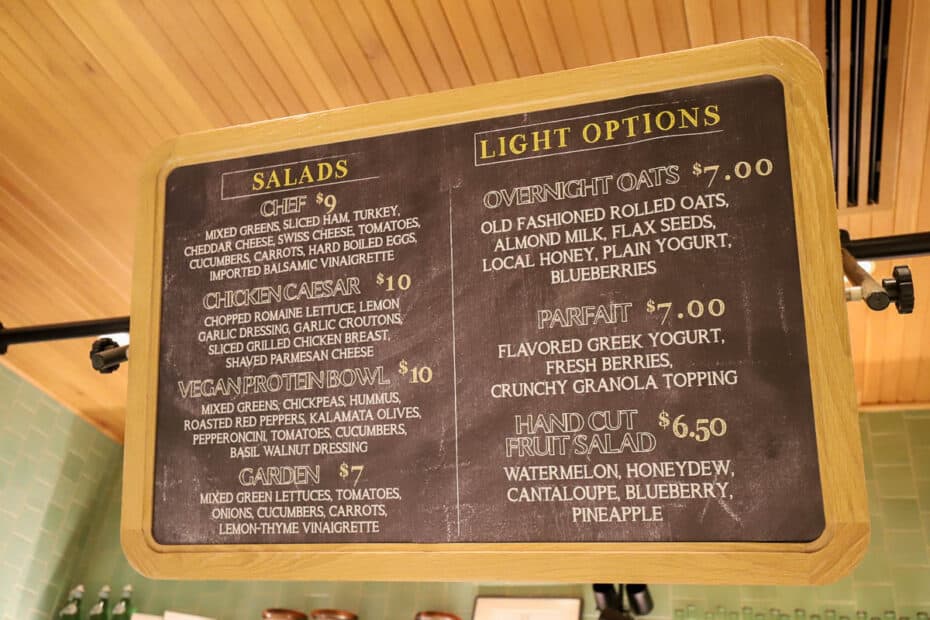 I know because the matching salads were at the end of the counter in a refrigerated case.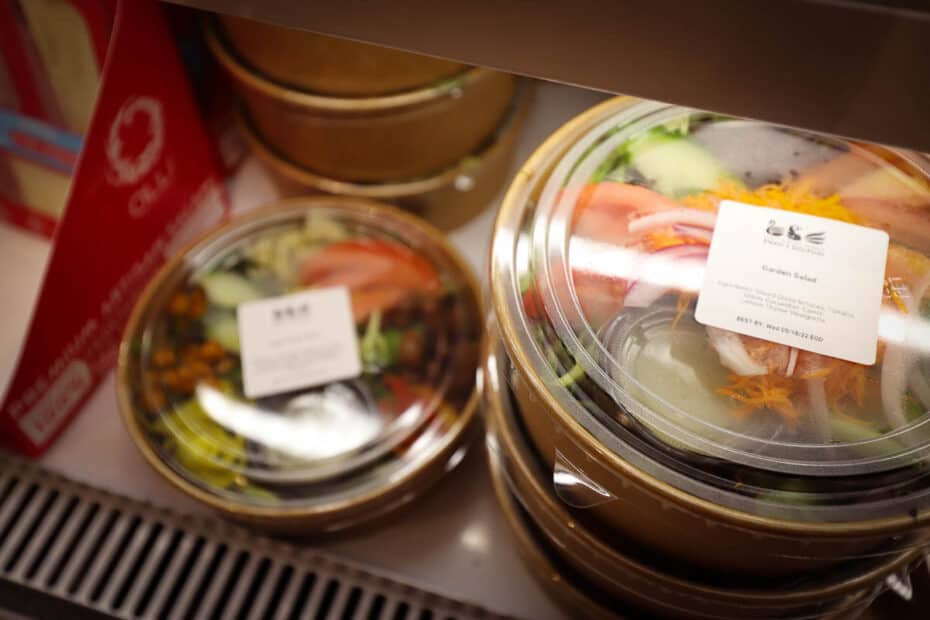 You may notice the sandwich menu has hot offerings and cold offerings. Hot offerings mean they make the sandwich fresh.
Additionally, the Swan, Dolphin, and Swan Reserve offer the same hot options in their quick services. Unfortunately, there isn't any variety or distinction between them.
We previewed these same sandwiches a few months after the Swan Reserve opened.
Related: Grounds at the Swan Reserve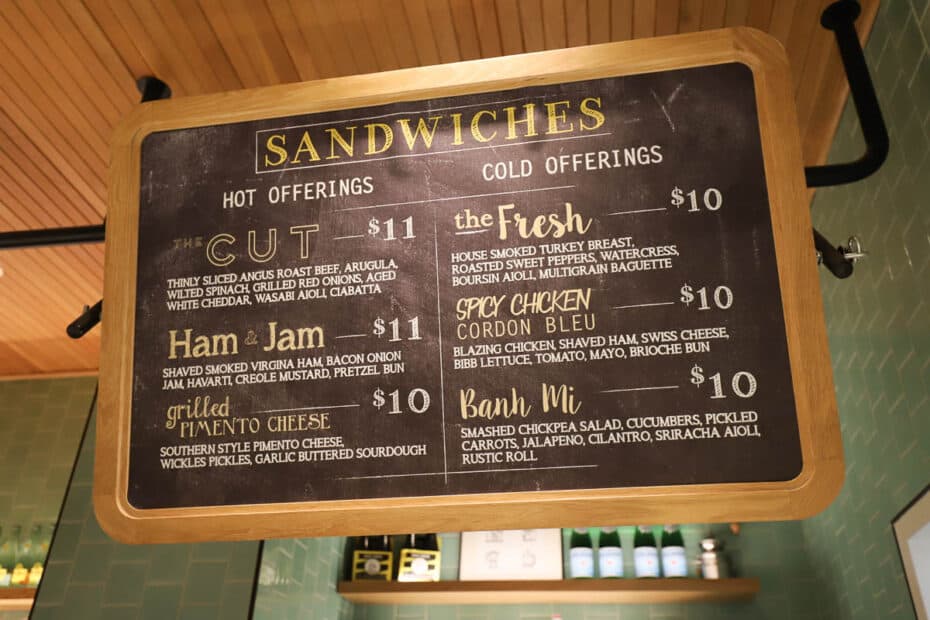 Cold offerings means it's premade and sitting in the case. While this Banh Mi sandwich looked colorful, I'm not sure about eating a smashed chickpea salad mixed with cucumber, carrots, jalapeno, cilantro, and sriracha aioli on a roll.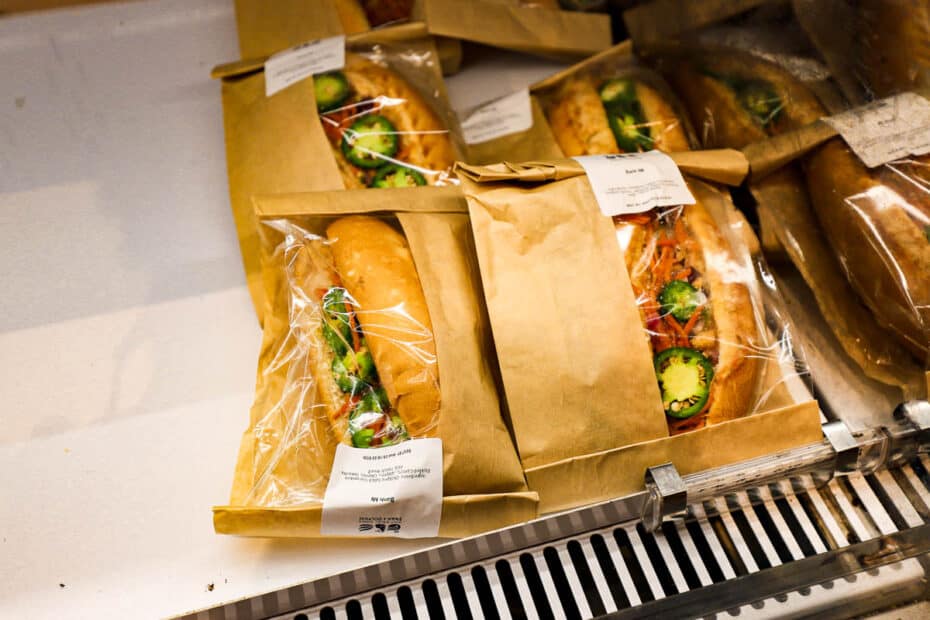 My previous experience with premade sandwiches at Disney World resulted in food poisoning. So I'm not a fan of seeing these offerings that may or may not have been sitting around longer than they should have been.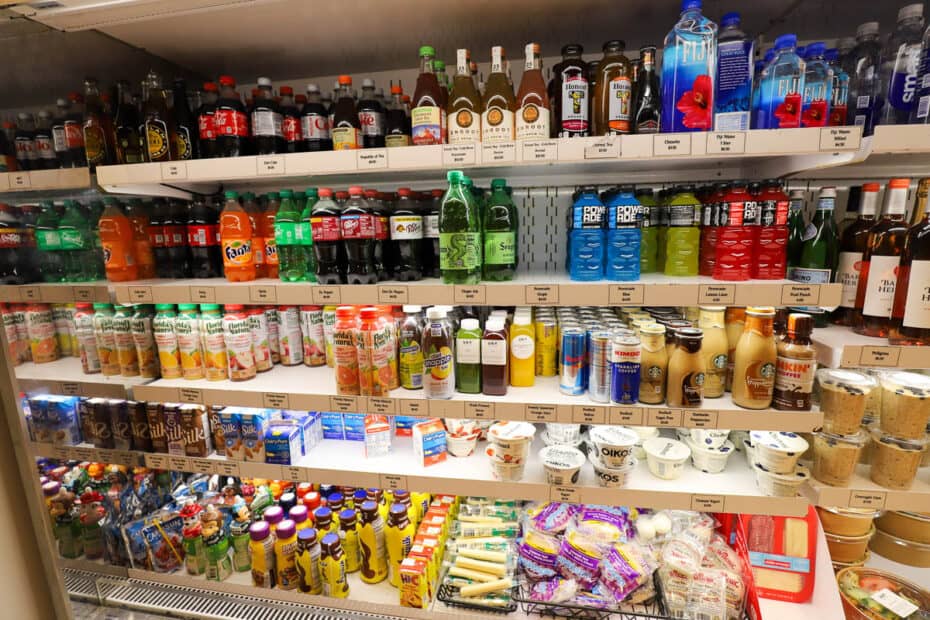 I was impressed with the variety of drink offerings.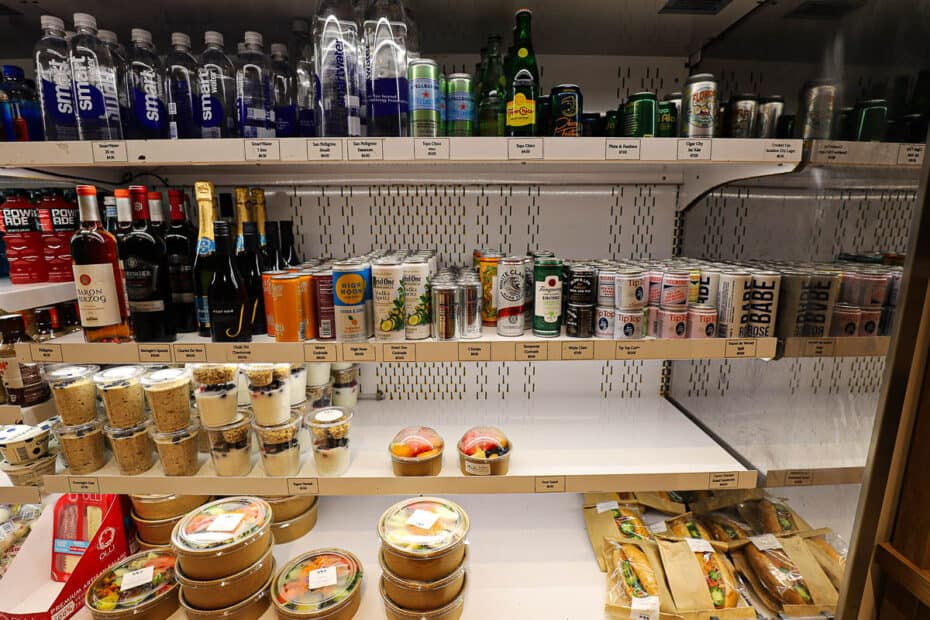 I ended up trying a specialty brewed tea here that was refreshing and not too sweet.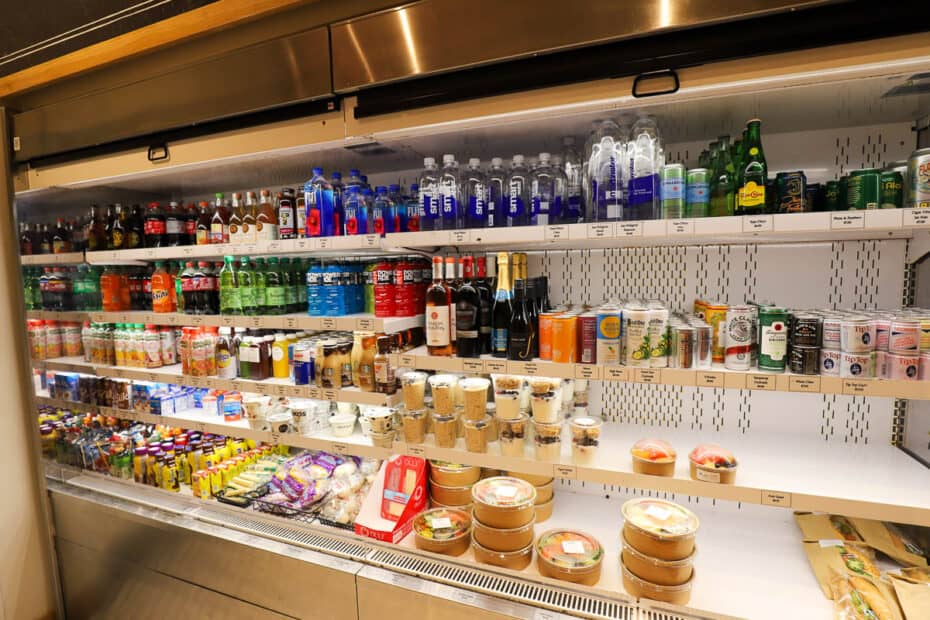 Along the back wall of the restaurant, there were chips, snacks, and other food items.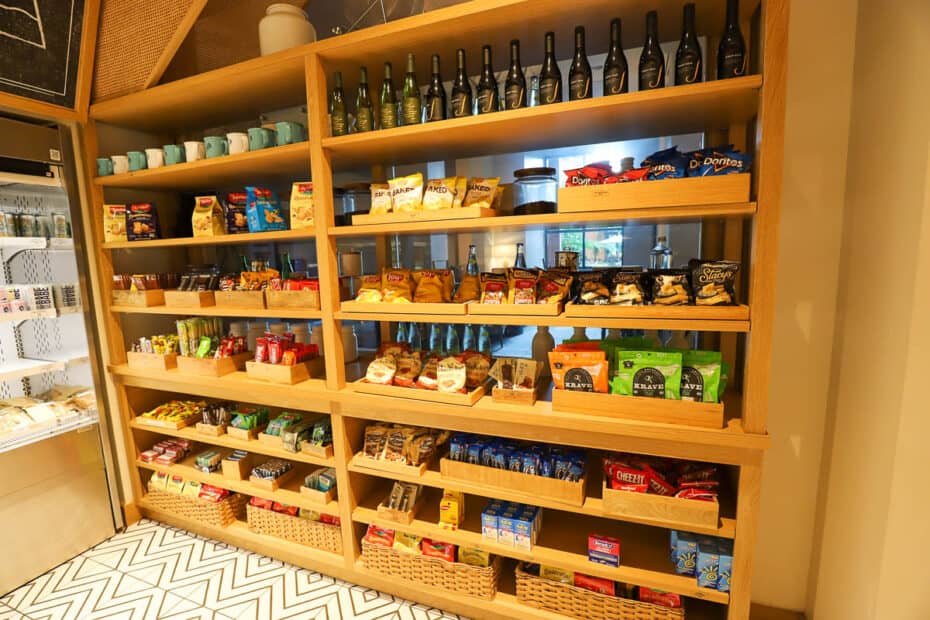 Here are a few individual cereal packs for breakfast, oatmeal, trail mix, crackers, and other pantry-style items. You may remember that the gift shop at the Swan doesn't have these items because they are all in Java.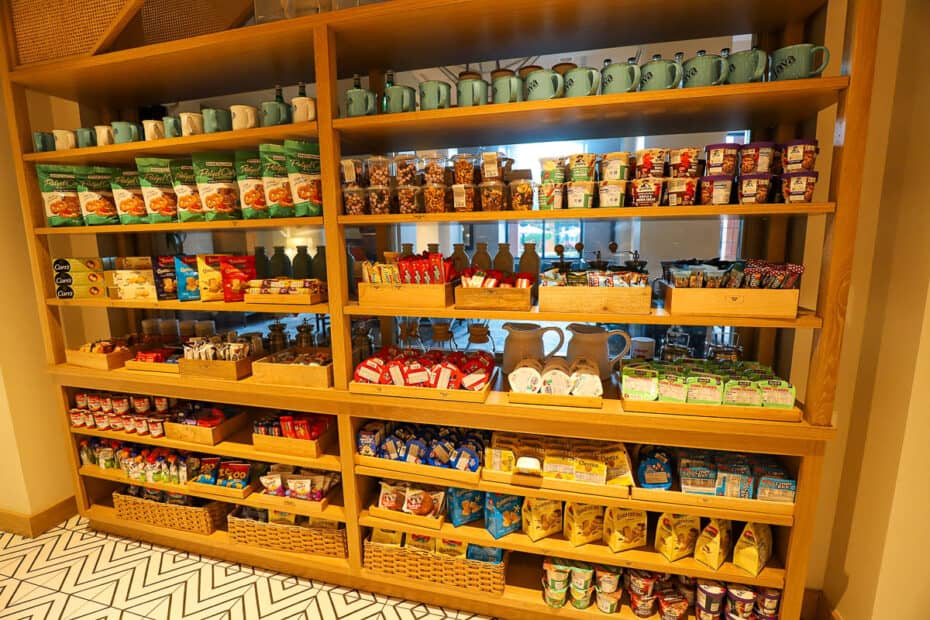 The wine selections are displayed like artwork toward the front of the store.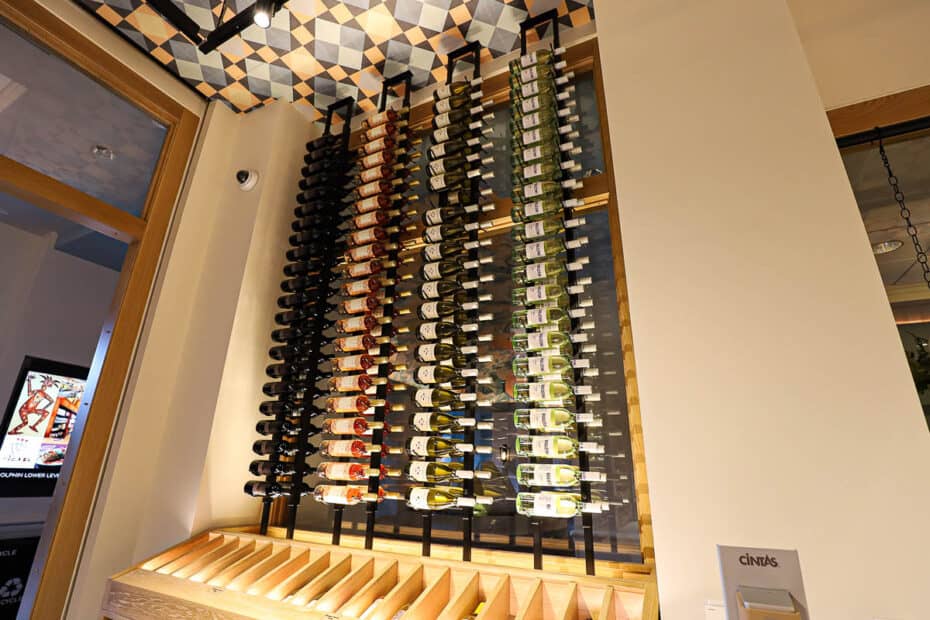 Java's front window has fresh cream and a few other things you might like to mix into your coffee.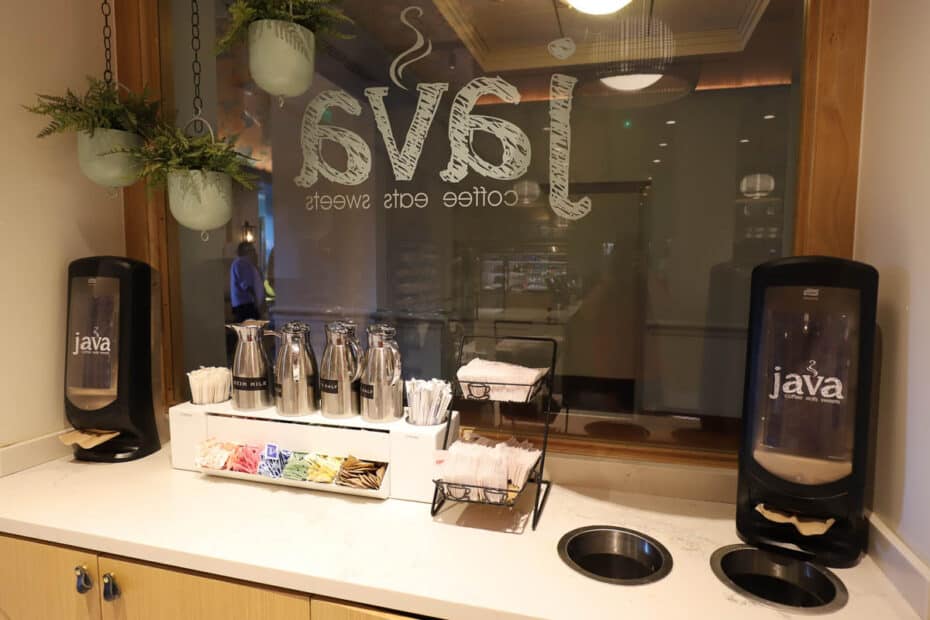 And there were several flavors of syrup. But the main reason I took this photo below was to show that a microwave was available.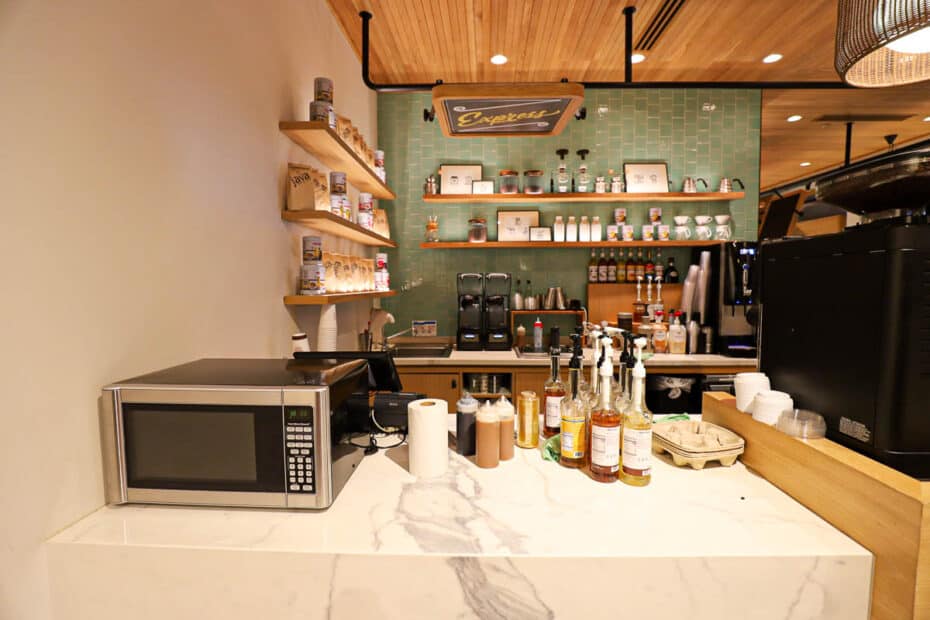 So if for some reason, you need a microwave during your stay, you could probably pop in and use this one.
All in all, Java has a decent selection of offerings for breakfast, lunch, and dinner. You can preview the entire menu, including breakfast items, on the formal menu here.
For more information about these hotels, all of our articles are listed in our complete guide to the resort:
Or you might enjoy these other articles:
In the comments: Do you find this sort of article helpful for planning your vacation? What would you like to see more of on the site? Have you ever stopped in at Java in the past?