Grounds at the Swan Reserve
Grounds is a quick-service dining location at Disney's Swan Reserve. The restaurant is open daily from 6:00 a.m. to 8:00 p.m. and serves breakfast sandwiches, pastries, sandwiches, and salads.
In this article, we'll preview Grounds and look at what you might expect to find during your stay at the Swan Reserve. In addition to freshly-prepared items, there are various grab-and-go items, coffees, teas, and other beverages.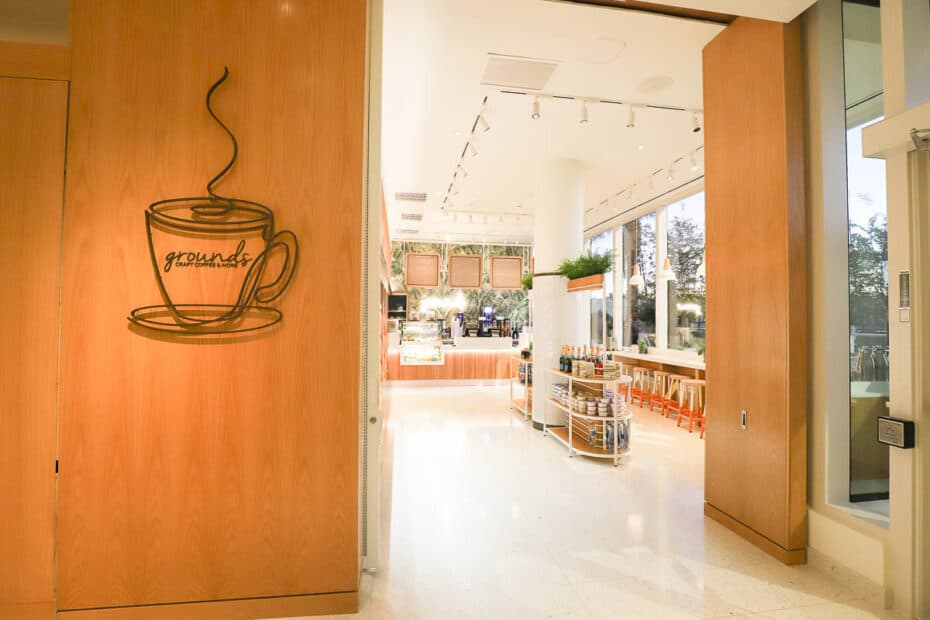 Grounds is located on the third floor of The Swan Reserve. This floor is home to the main lobby, dining, and recreation offered at the resort.
Here is a look inside the quick-service.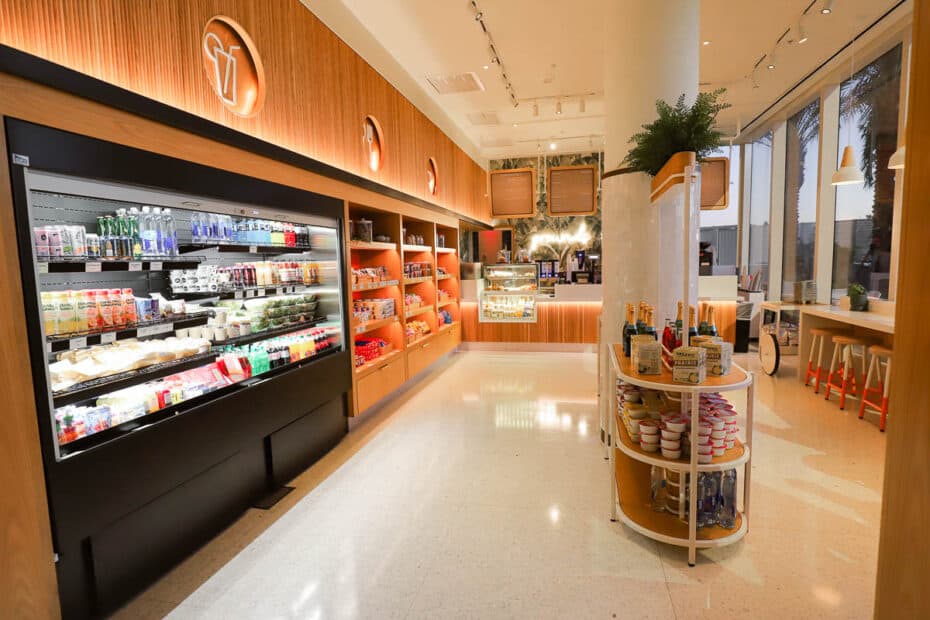 There was a nice variety of items in the refrigerated case. Items include bottled water, sports drinks, soda, beer, wine, several juices, parfaits, pre-made sandwiches, and salads.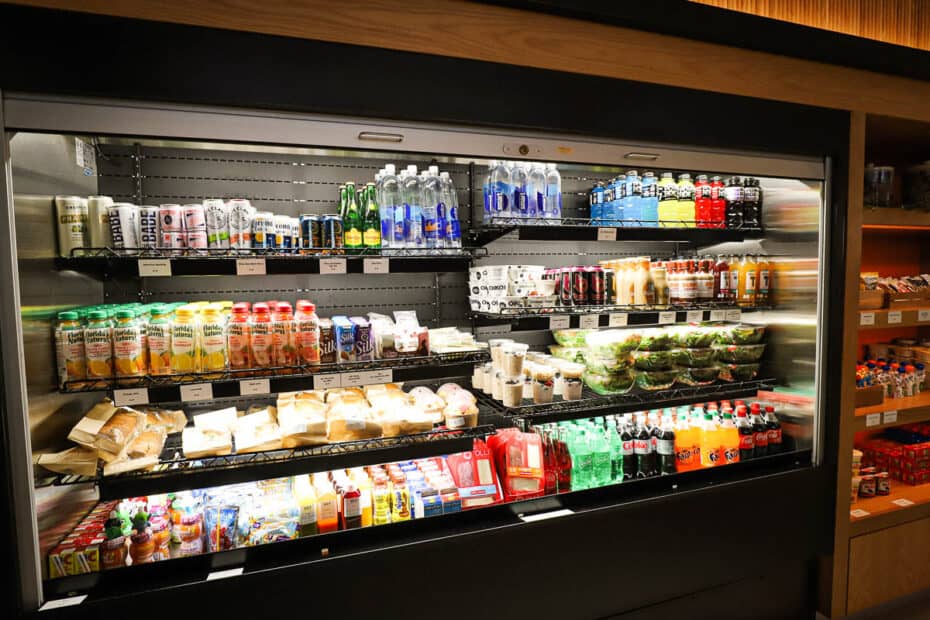 Between the cooler and the front register, there's a pantry area. This area had plenty of snacks. Snacks included chips, pretzels, crackers, microwave oatmeal, mac-and-cheese, etc.
Yes, those are mini Nilla Wafers in the corner. They are my comfort food of choice during this time.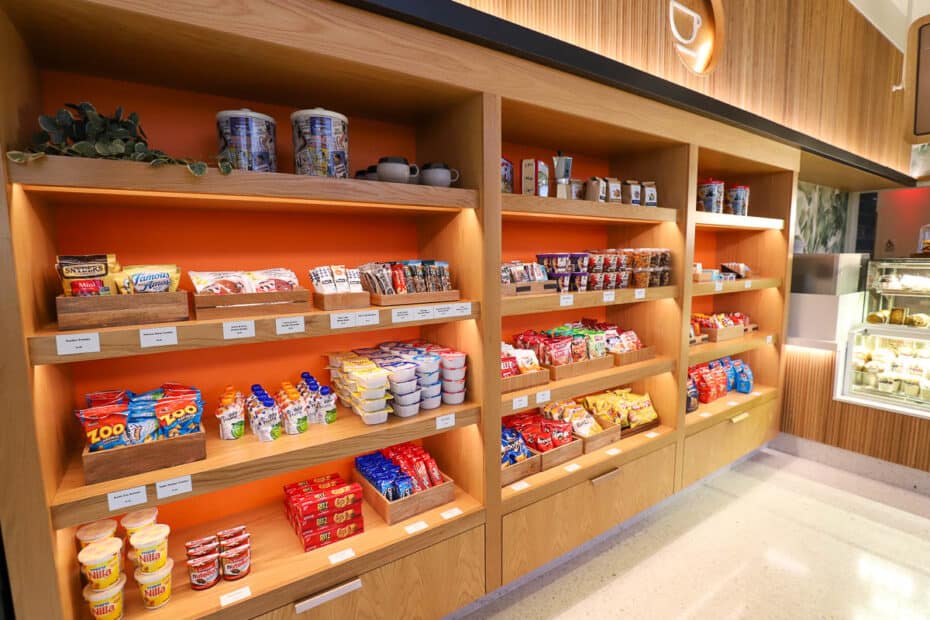 Pastries include croissants, banana bread, cookies, and brownies. A few cups of fruit were available if you prefer the healthier version of sugar. Milk and juice are available.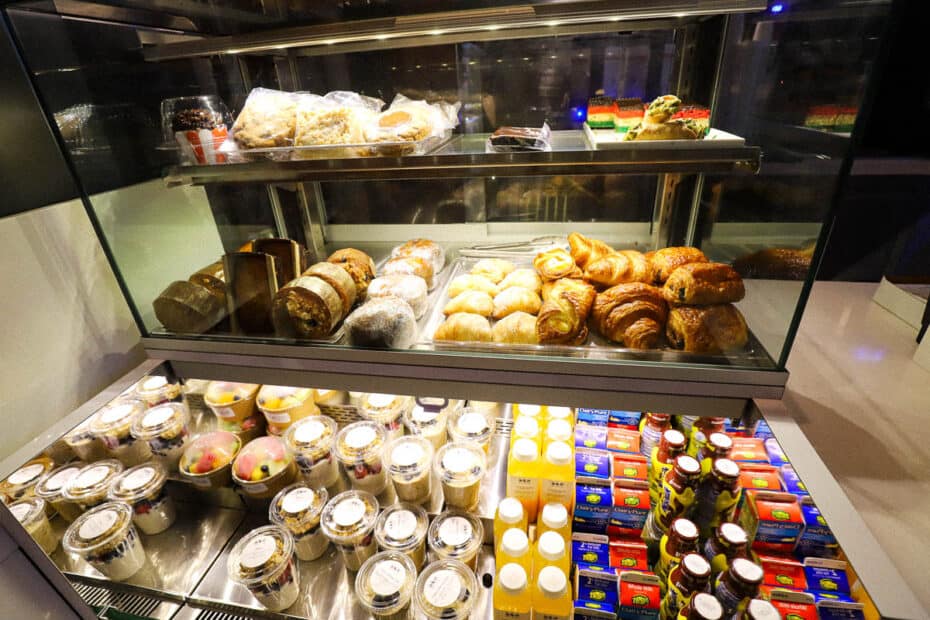 It was during a late afternoon when I visited Grounds. Given the time of day, there were a few regular sandwiches on display. I presume they stick a few breakfast sandwiches here in the morning.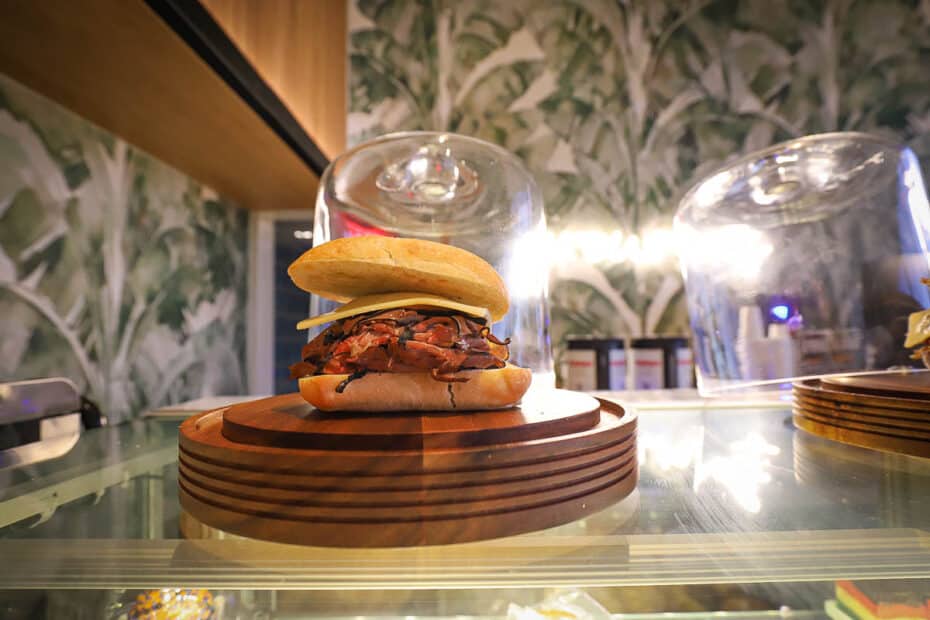 These sandwiches are, thankfully, freshly prepared when you order one. Options include The Cut, which is pictured above. The Cut comes with roast beef, wilted spinach, arugula, grilled red onions, aged white cheddar, and wasabi aioli. It is served on Ciabatta bread.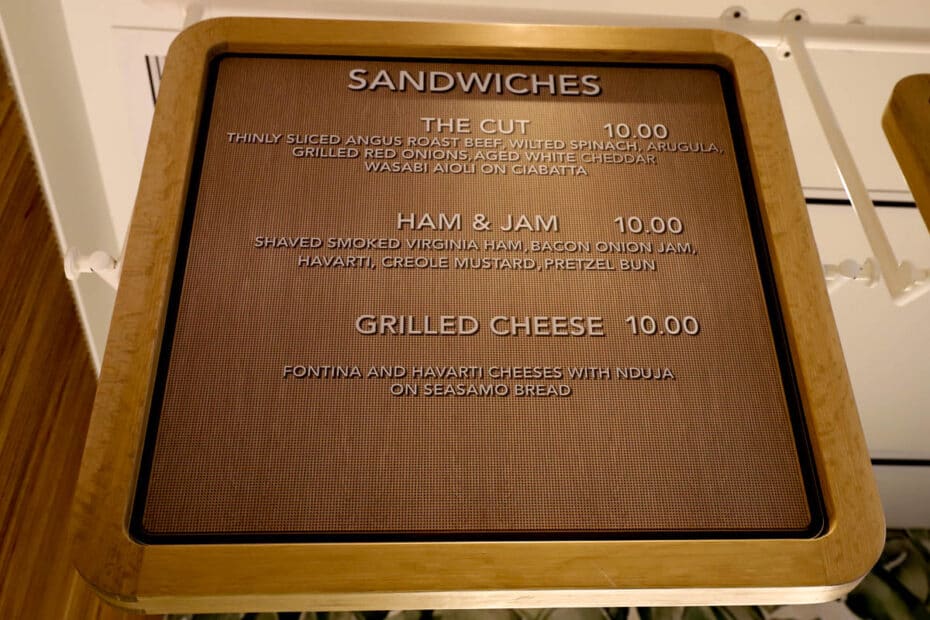 Additionally, the Ham and Jam sandwich is available. That sandwich comprises smoked Virginia ham, bacon, onion jam, Havarti, and creole mustard. It is served on a pretzel bun.
Lastly, there's a grilled cheese that contains Fontina and Havarti cheeses.
For breakfast, there are four different made-to-order options available:
The Standard (Breakfast Sandwich)
The Popeye (Wrap)
Egg Muffin
Mickey Waffles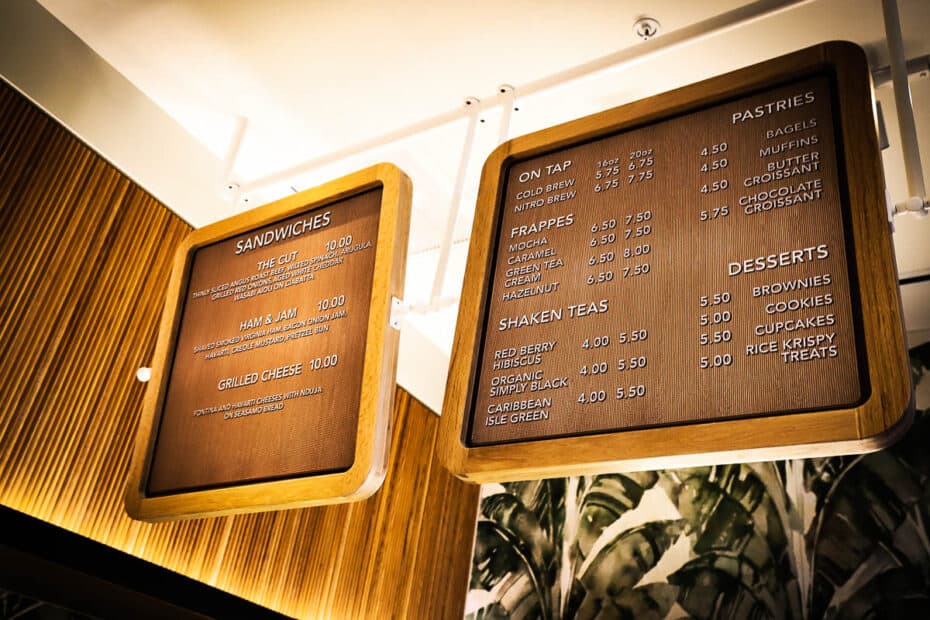 If you're looking for a unique drink, there are several specialties at Grounds. They include:
The 315
Octane
Power Plant Smoothie
Sunset Bliss
Frappe flavors include:
Mocha
Caramel
Green Tea Cream
Hazelnut
And a few shaken teas:
Red Berry Hisbiscus
Organic Simply Black
Caribbean Isle Green
And if those don't suit your fancy, there are a variety of coffee drinks available.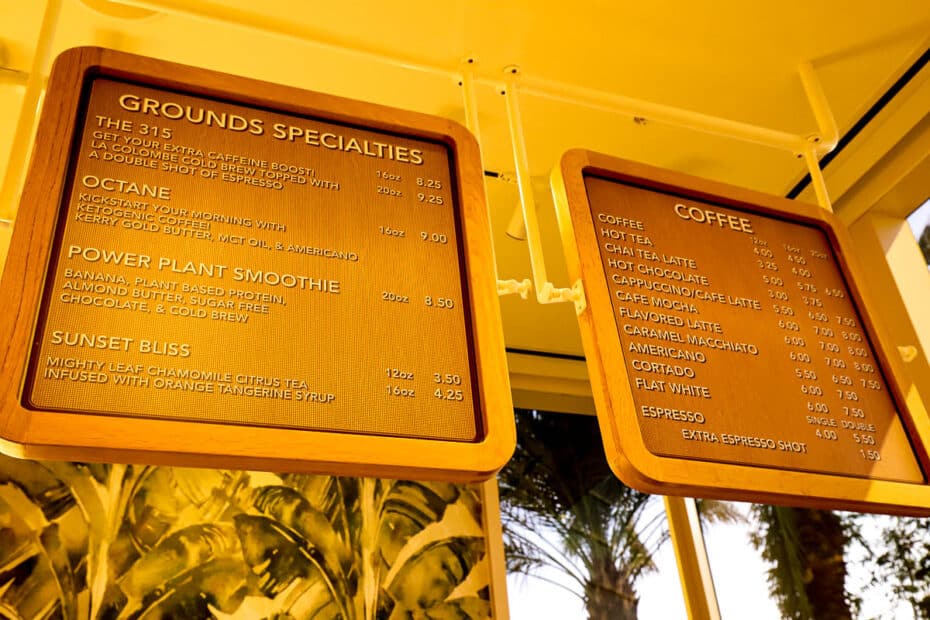 The entire menu is available here on Disney's site.
On the opposite side of Grounds, a wall of windows looks out to the pool area. You can sit at the counter-height bar inside if you would prefer.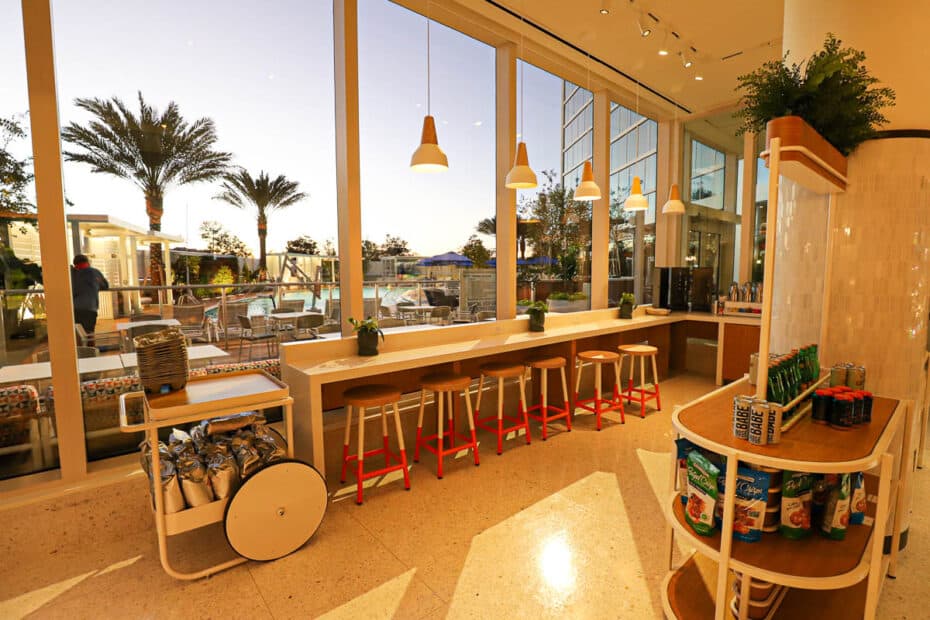 The view is pleasant, and I noticed plenty of charging stations. So that might entice you if you need to get a little work done before your flight home.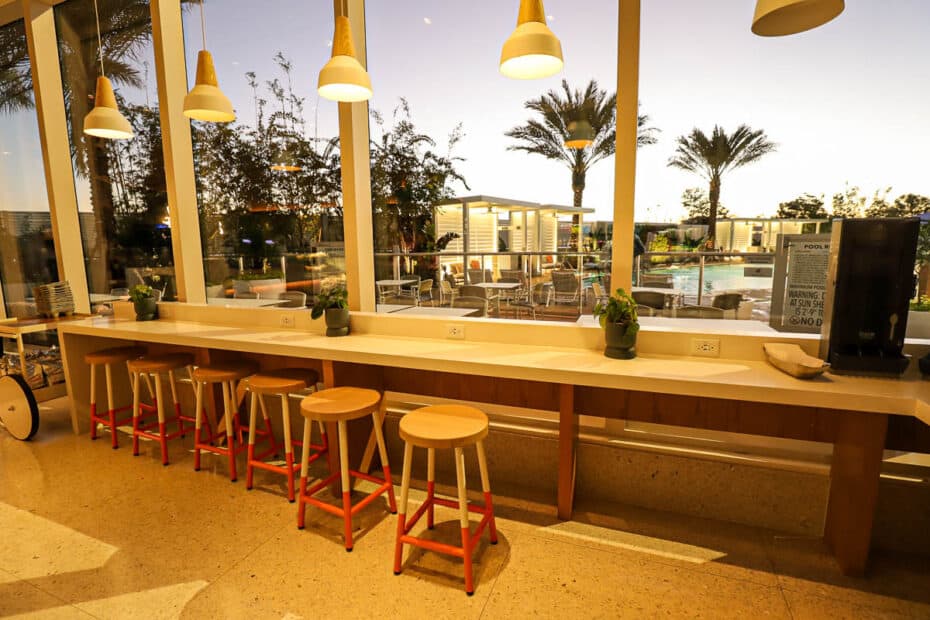 But if the weather is nice enough, you might enjoy one of the outside seating areas.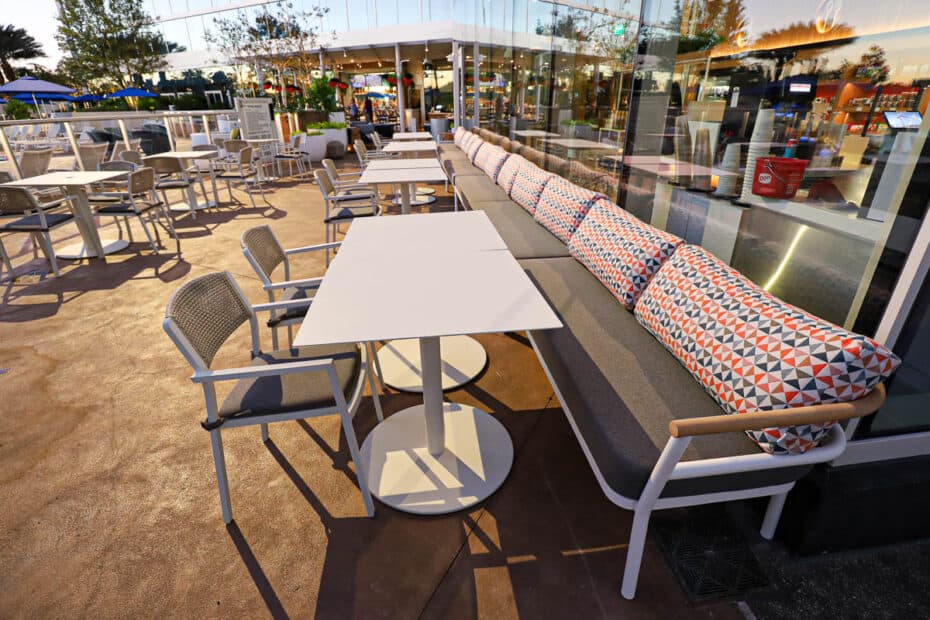 Here is the view back inside.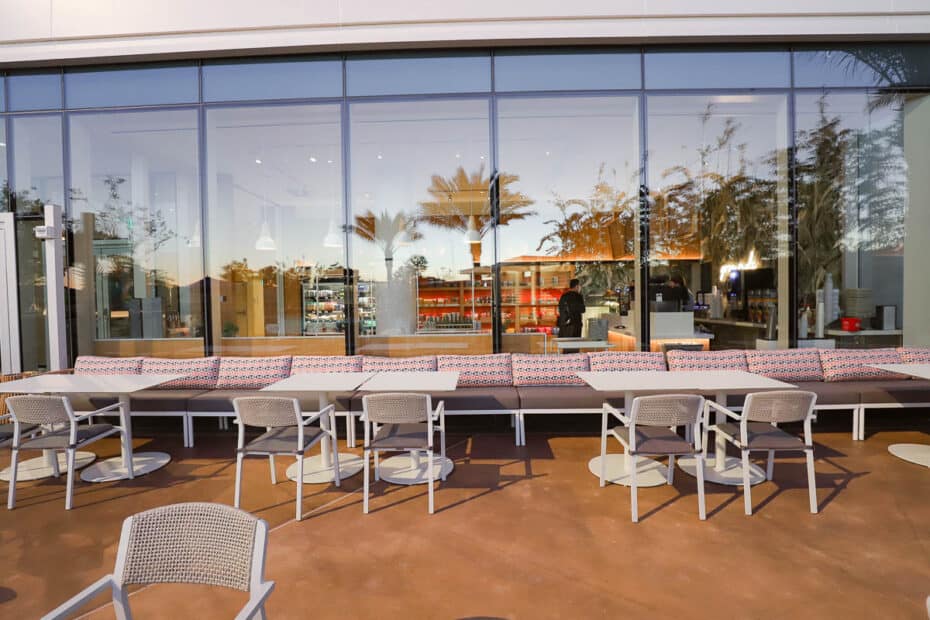 Or, if you need a little more privacy, these seating areas are available between Grounds and the hotel lobby.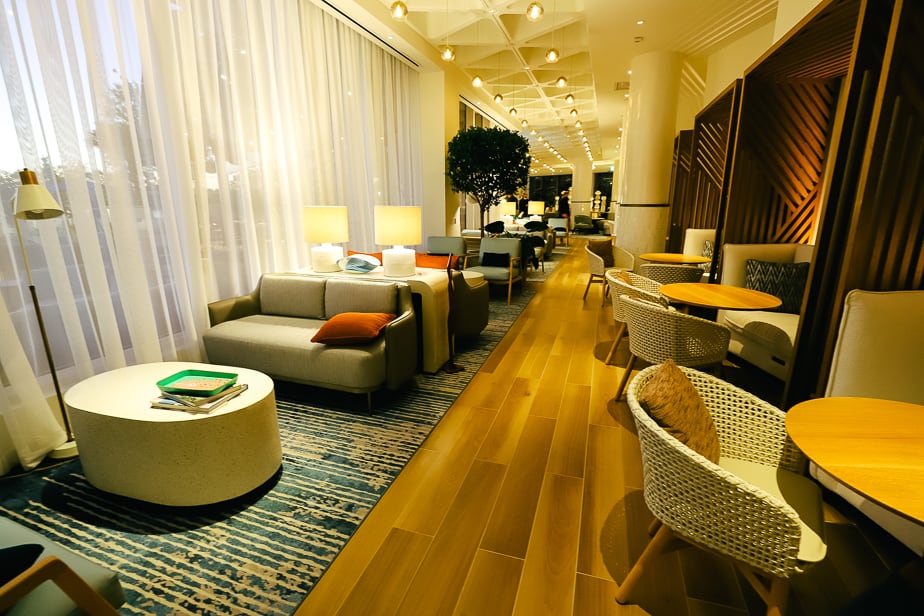 Disney's Swan Reserve is the newest hotel at Disney World. It sits next door to Disney's Swan and Dolphin and is owned and operated by Marriott International.
For more information about the Swan and Dolphin, all of our articles for the resort are listed here. Or you might enjoy these individual reviews:
Hopefully, this article provided you with a few details for what you might find at Grounds. It appears to be a pleasant quick-service, and I was pleased that they had several freshly prepared items on the menus.
Additionally, I've seen multiple rave reviews for that ham sandwich on the pretzel bun. I'll have to try one on my next stay.
In the comments: What do you think about this first look at Grounds at The Swan Reserve? Do you like this type of quick-service set-up or prefer something more formal?