Grounds at the Swan Reserve
Grounds is a quick-service dining location at Disney's Swan Reserve. This restaurant is open daily from 6:00 a.m. to 8:00 p.m. Additionally, they remain open until 10:00 p.m. on Friday and Saturday evenings.
In this article, we'll preview Grounds and discuss what you might expect to find during your stay at the Swan Reserve. As far as quick service items, the shop serves breakfast items, pastries, sandwiches, and salads. You can also expect beverages along the lines of coffee, tea, and other specialty drinks.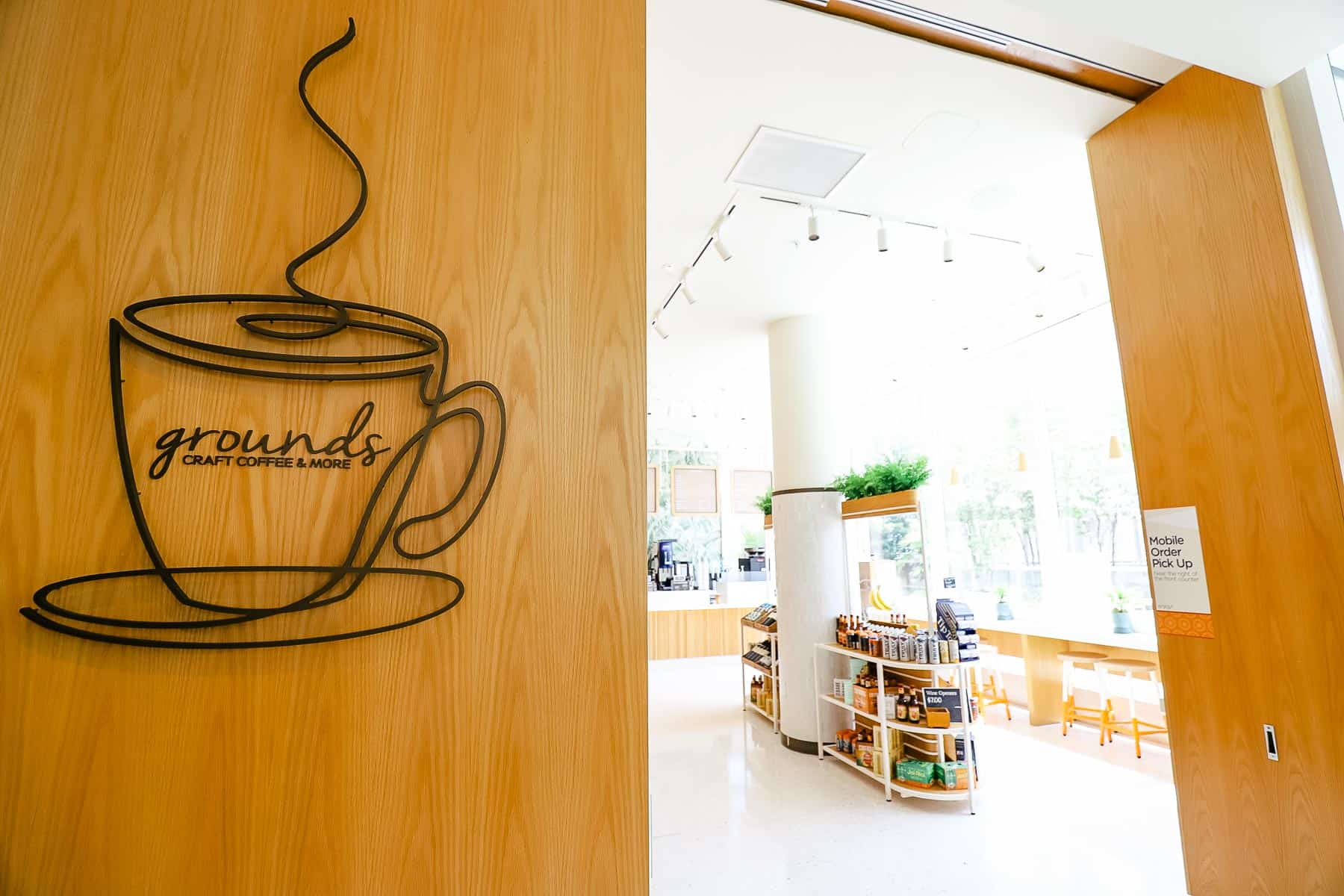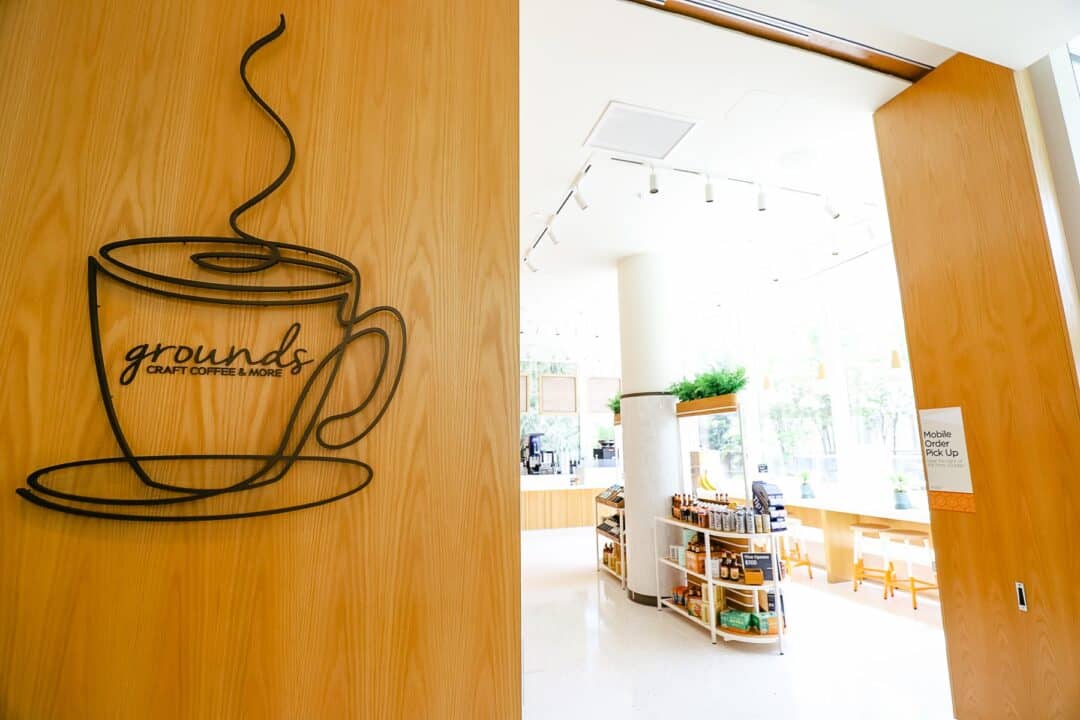 Grounds is located on the third floor of The Swan Reserve. This floor is home to the resort's main lobby, dining, and recreation areas. Here is a look inside the quick service.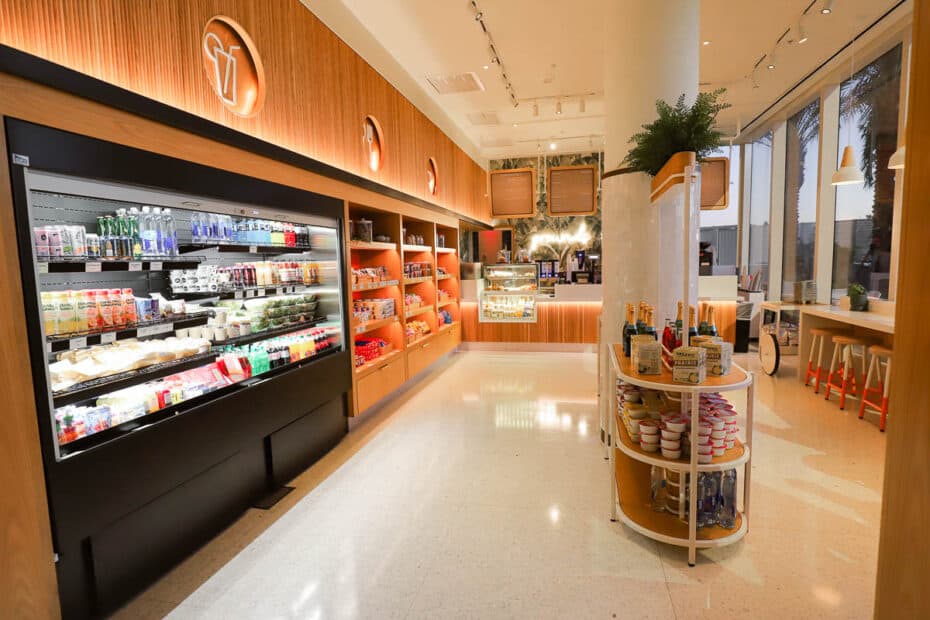 A nice variety of items were available in the refrigerated case. Those items include bottled water, sports drinks, soda, beer, wine, juices, parfaits, pre-made sandwiches, and salads.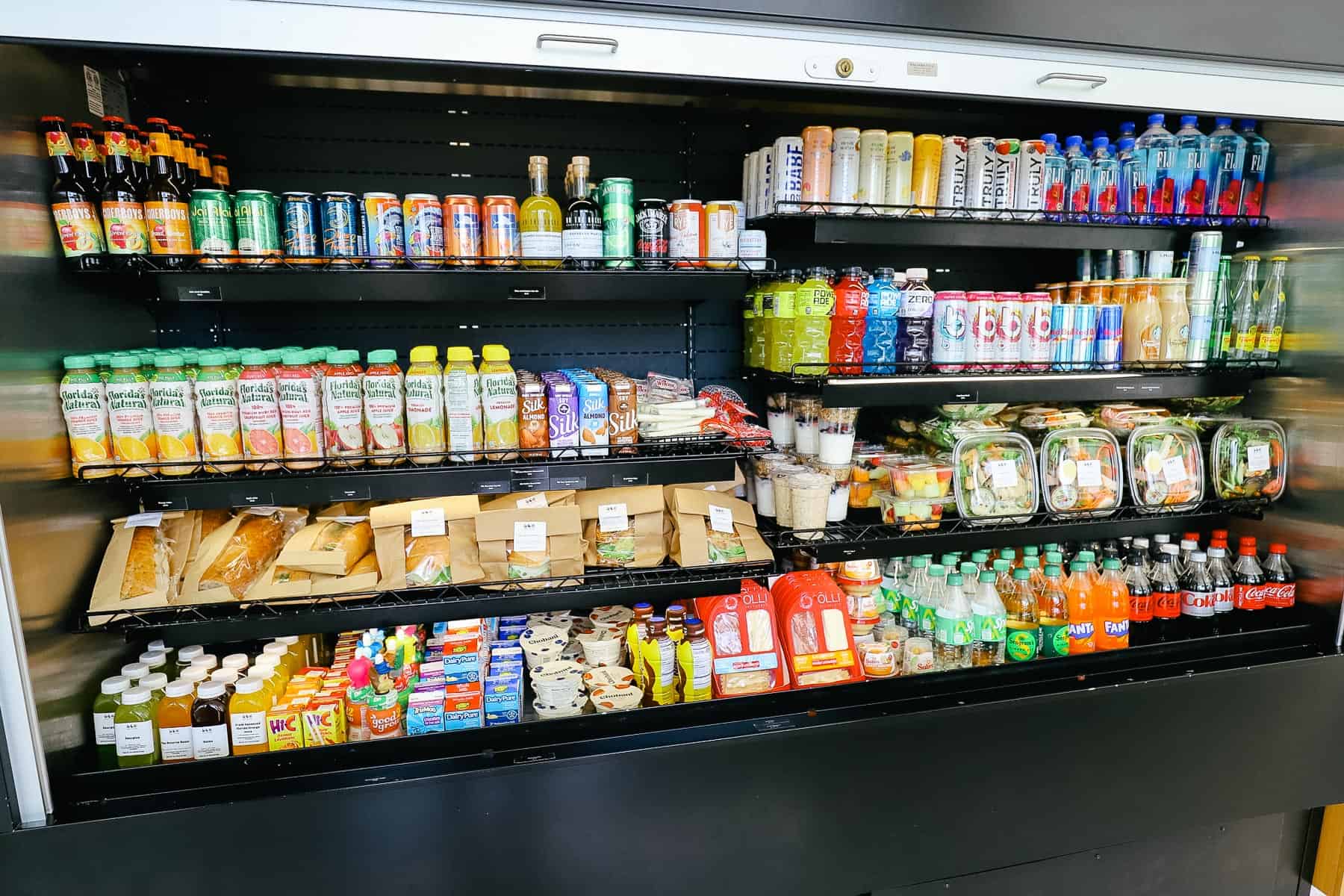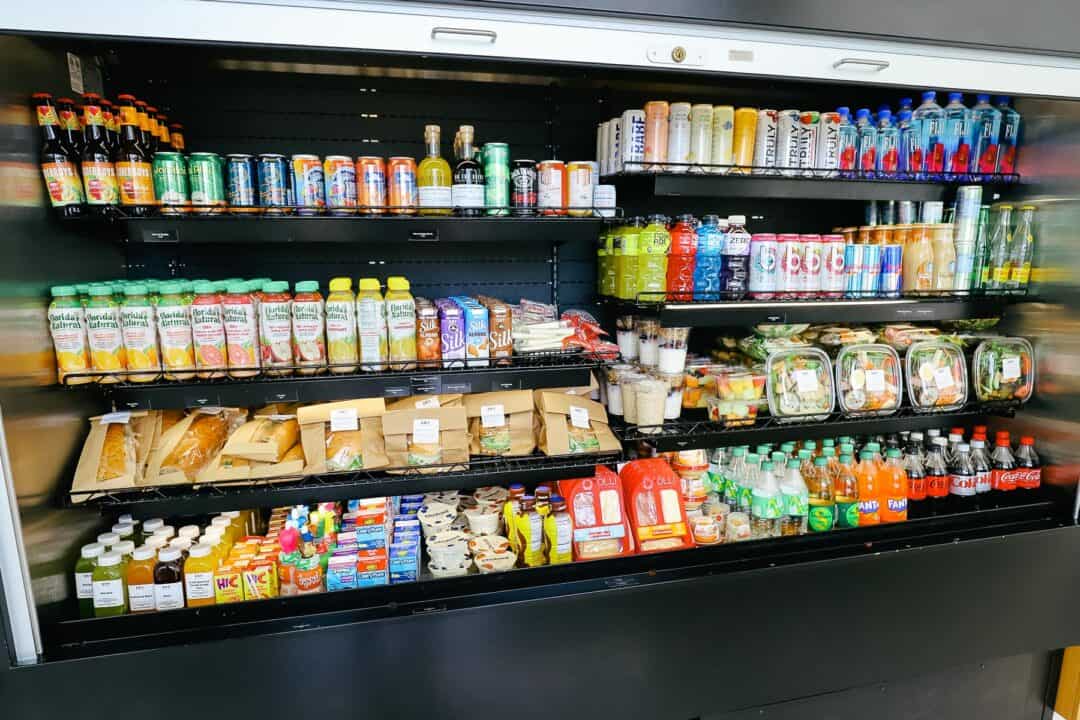 These photos show a few close-ups.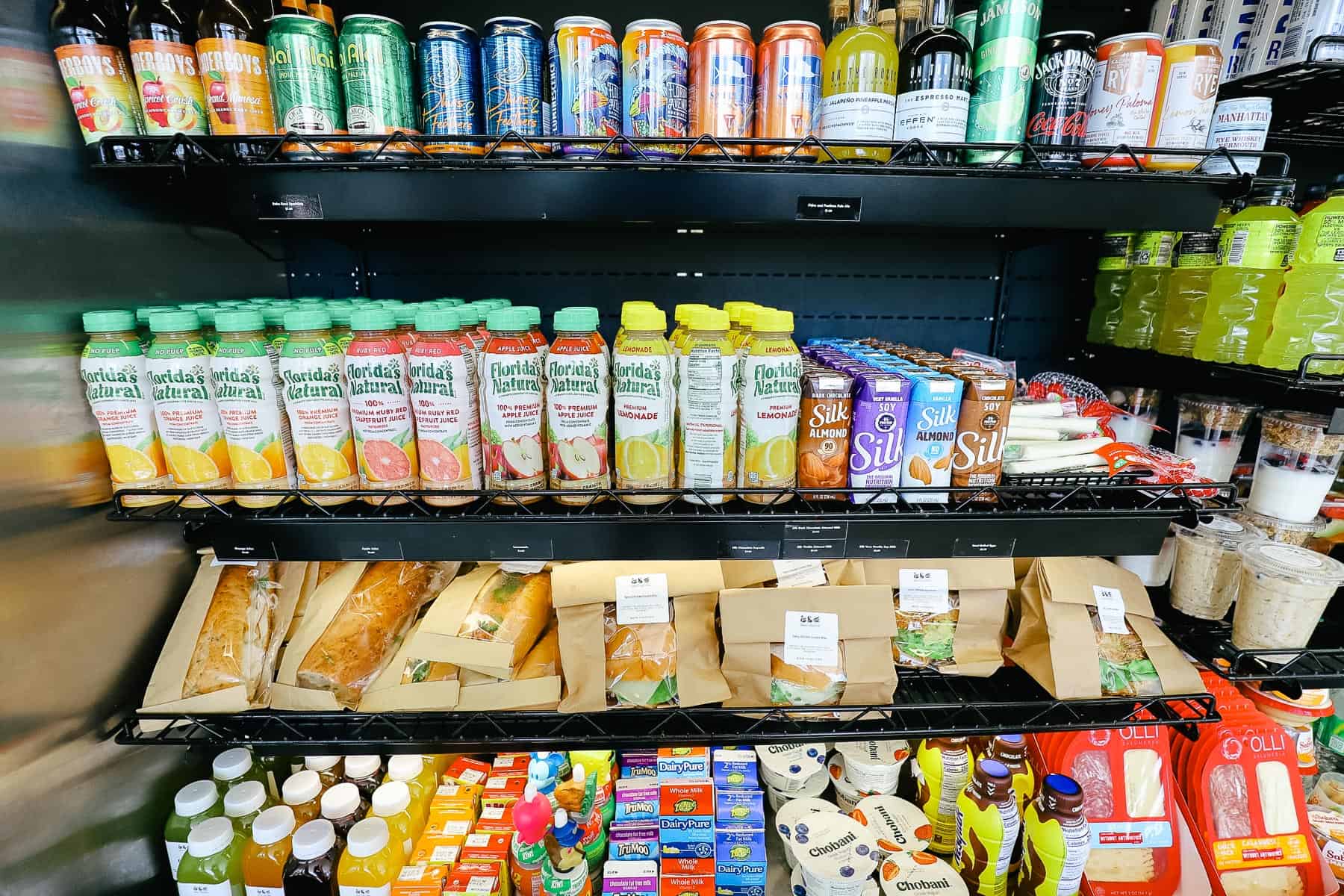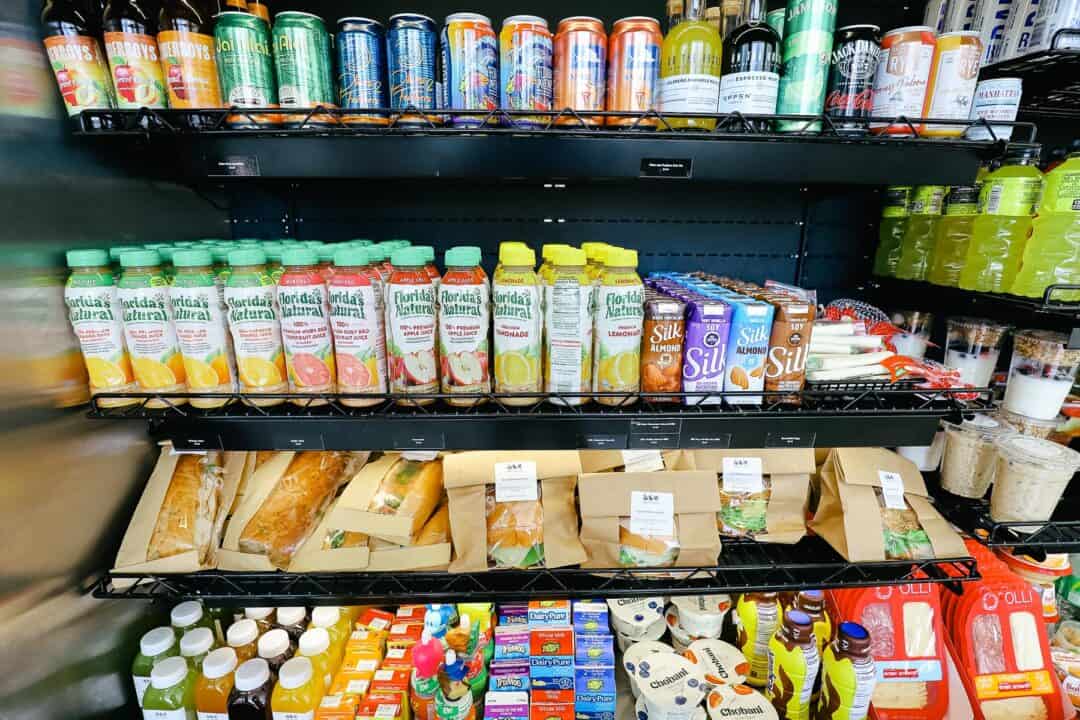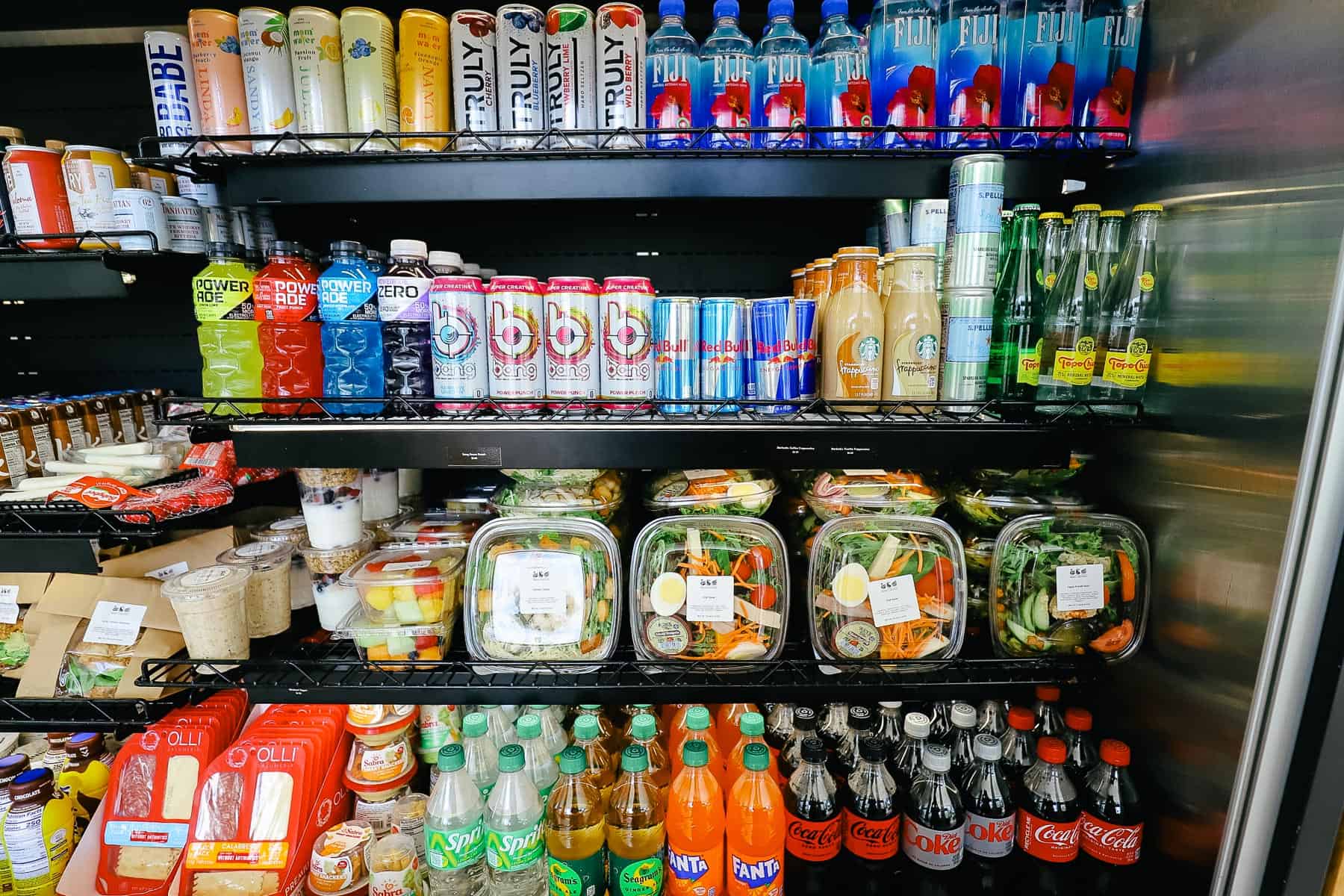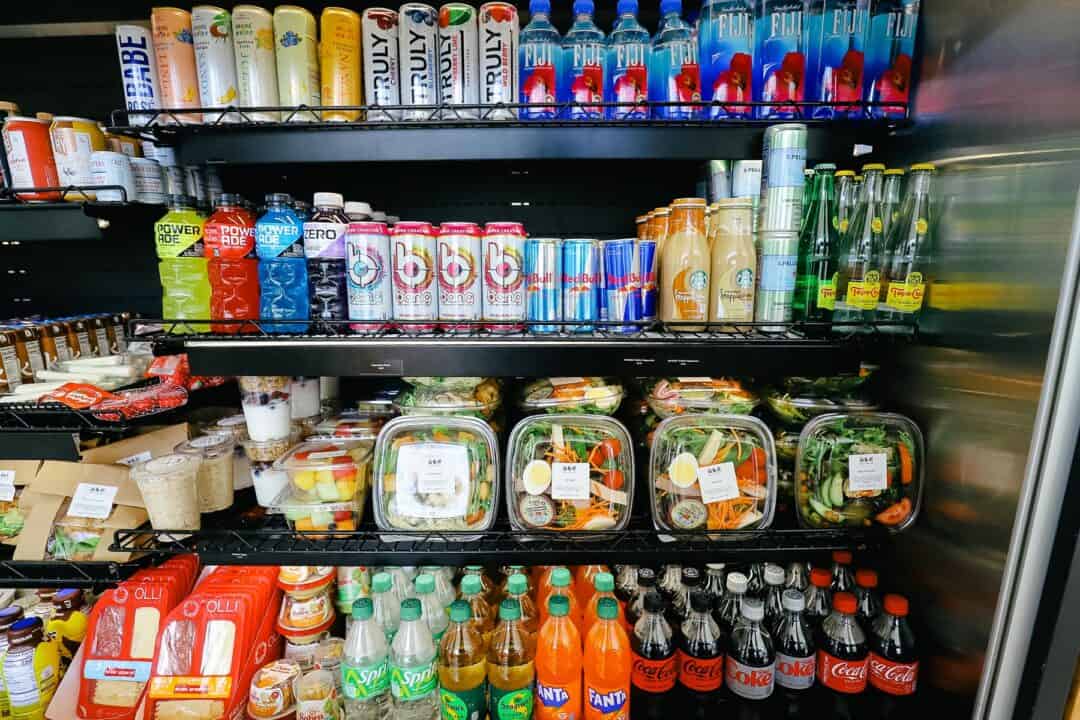 A pantry area sits between the refrigerated case and the front counter. This area had plenty of snacks. Snacks included chips, pretzels, crackers, microwave oatmeal, mac-and-cheese, etc.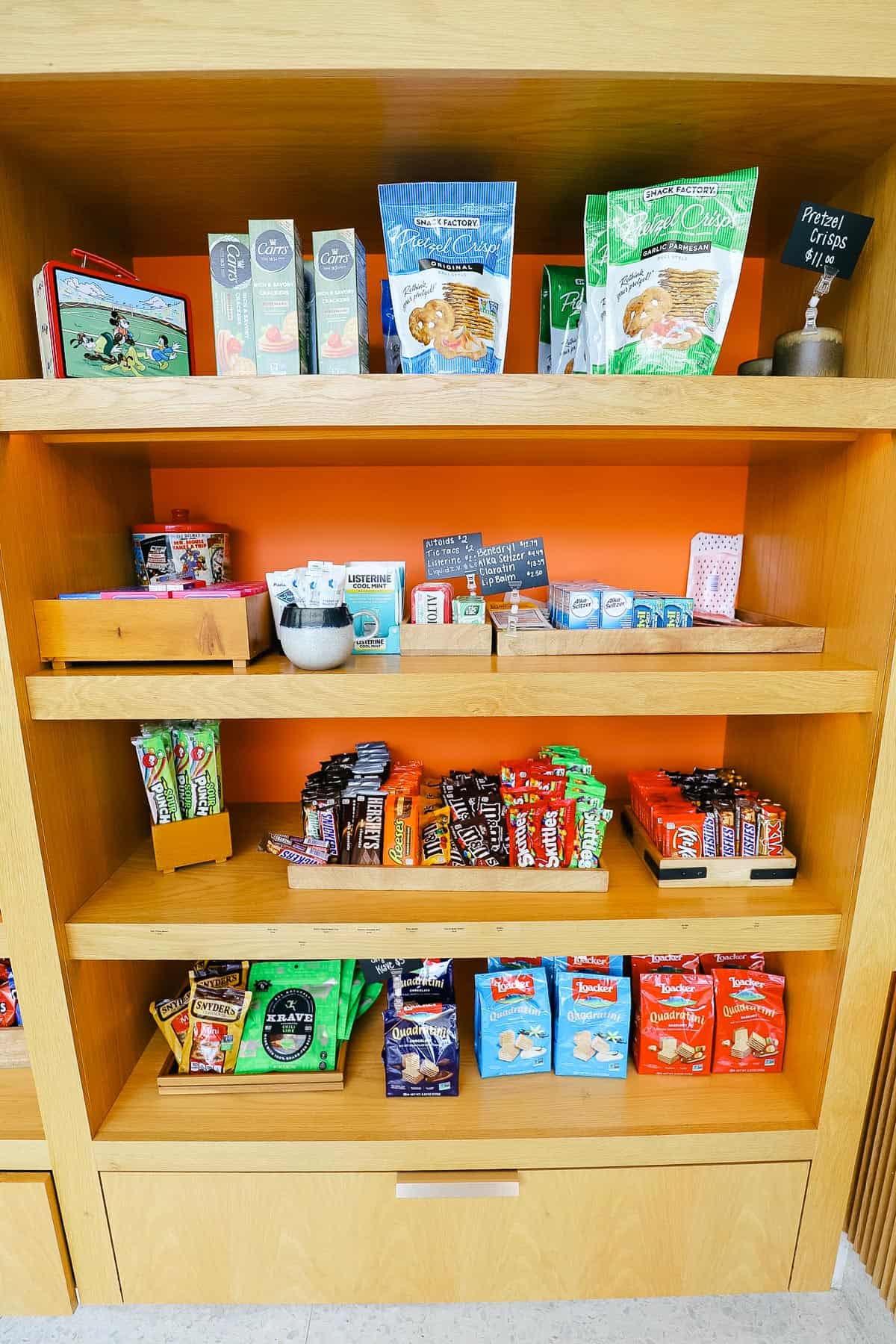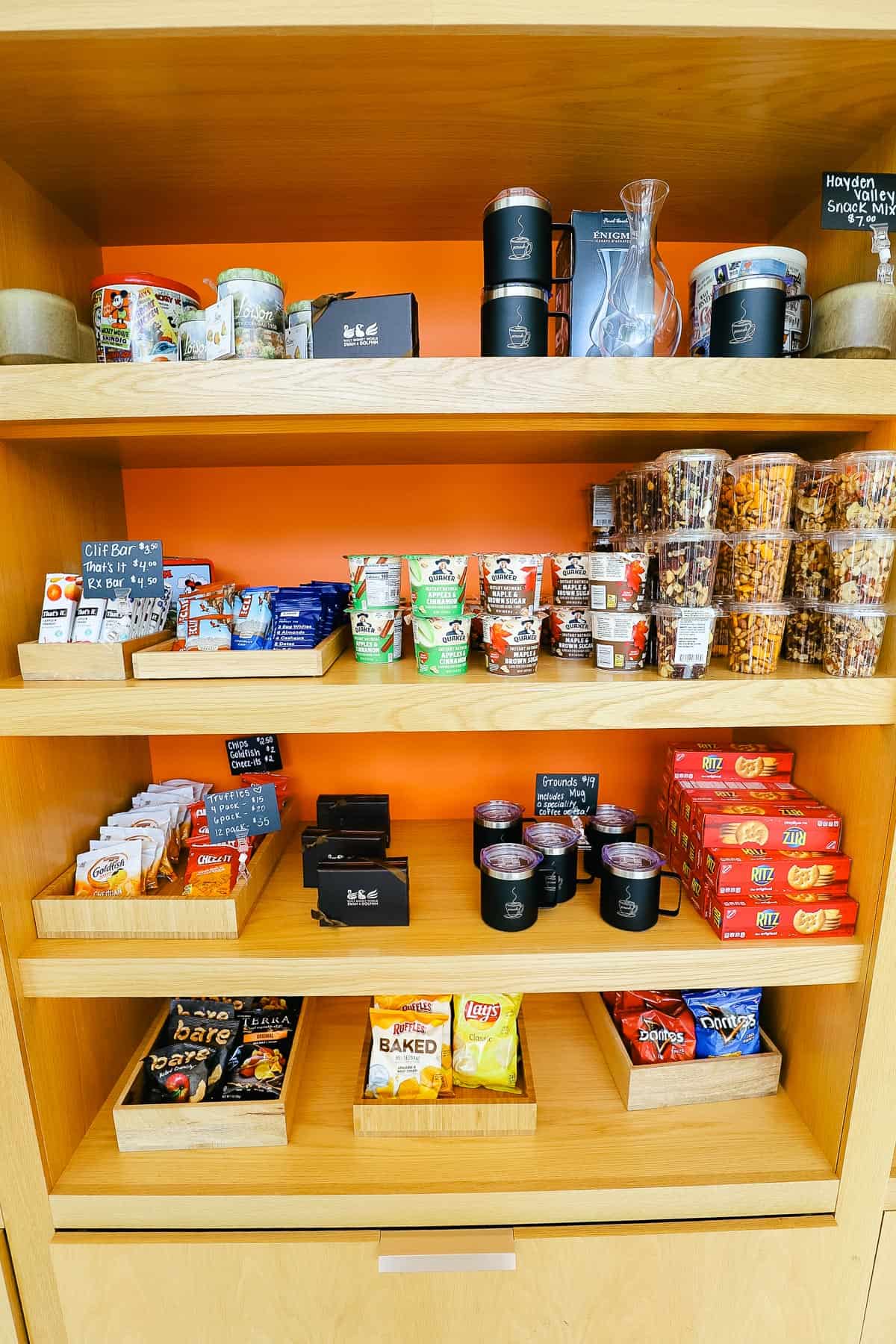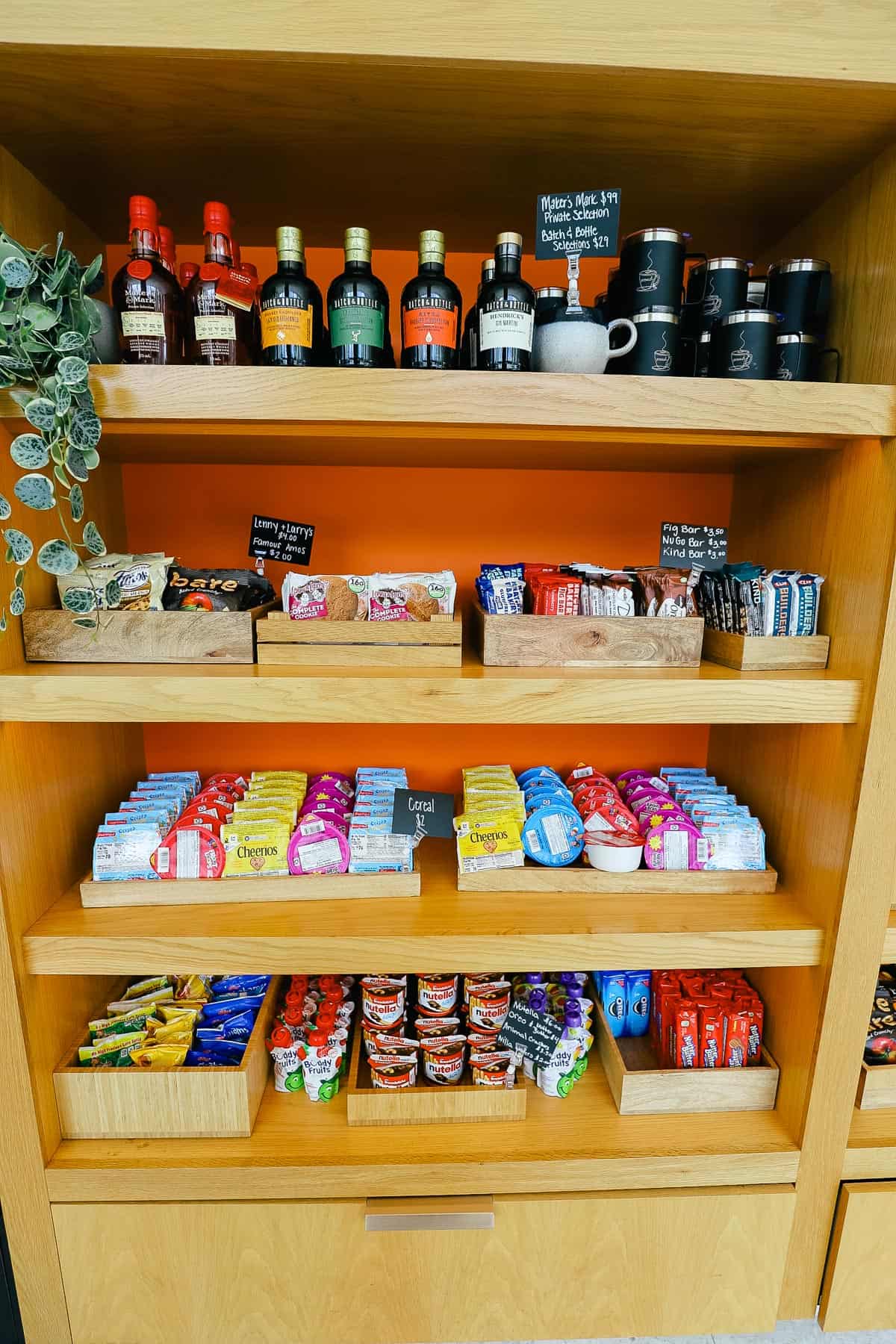 Toward the counter, you'll find a pastry case with croissants, banana bread, cookies, and brownies. We didn't try these items during our stay, but they looked delicious.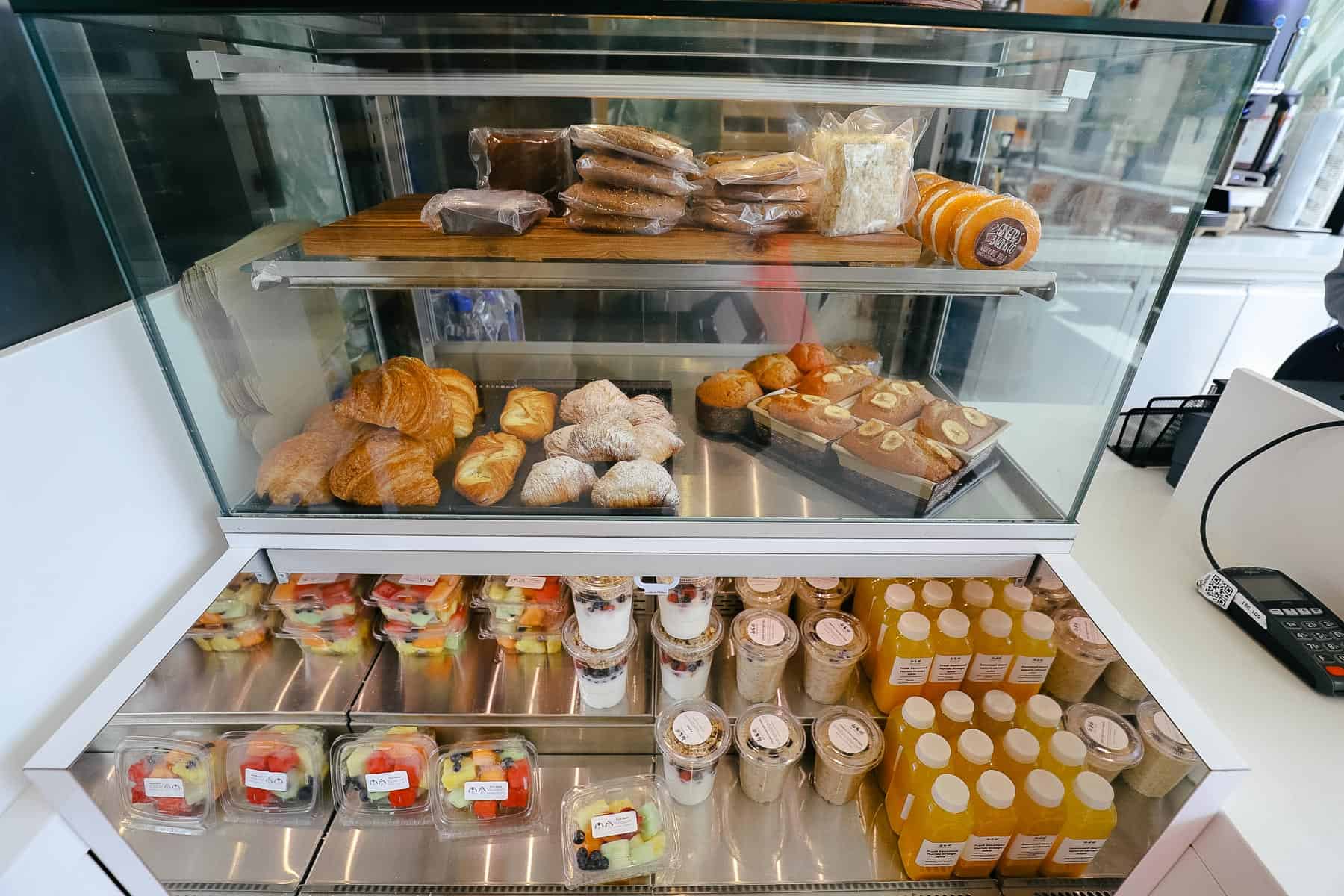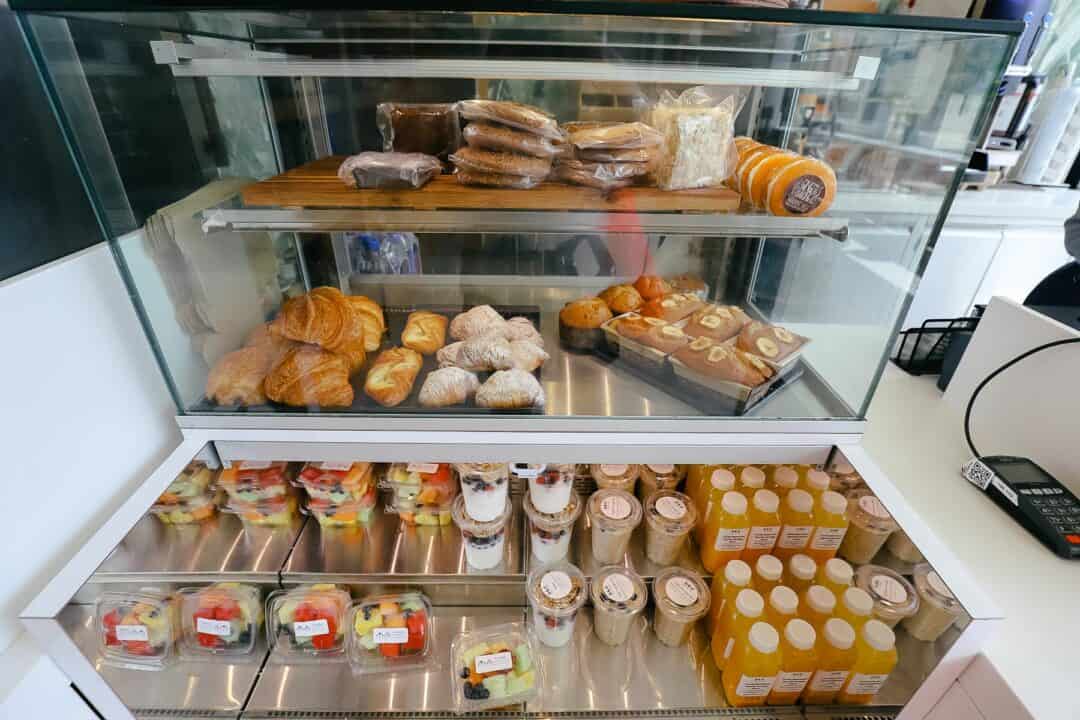 I did enjoy a cup of mixed fruit and appreciated the refreshing option. Parfaits, overnight oats, and freshly squeezed juice were also available.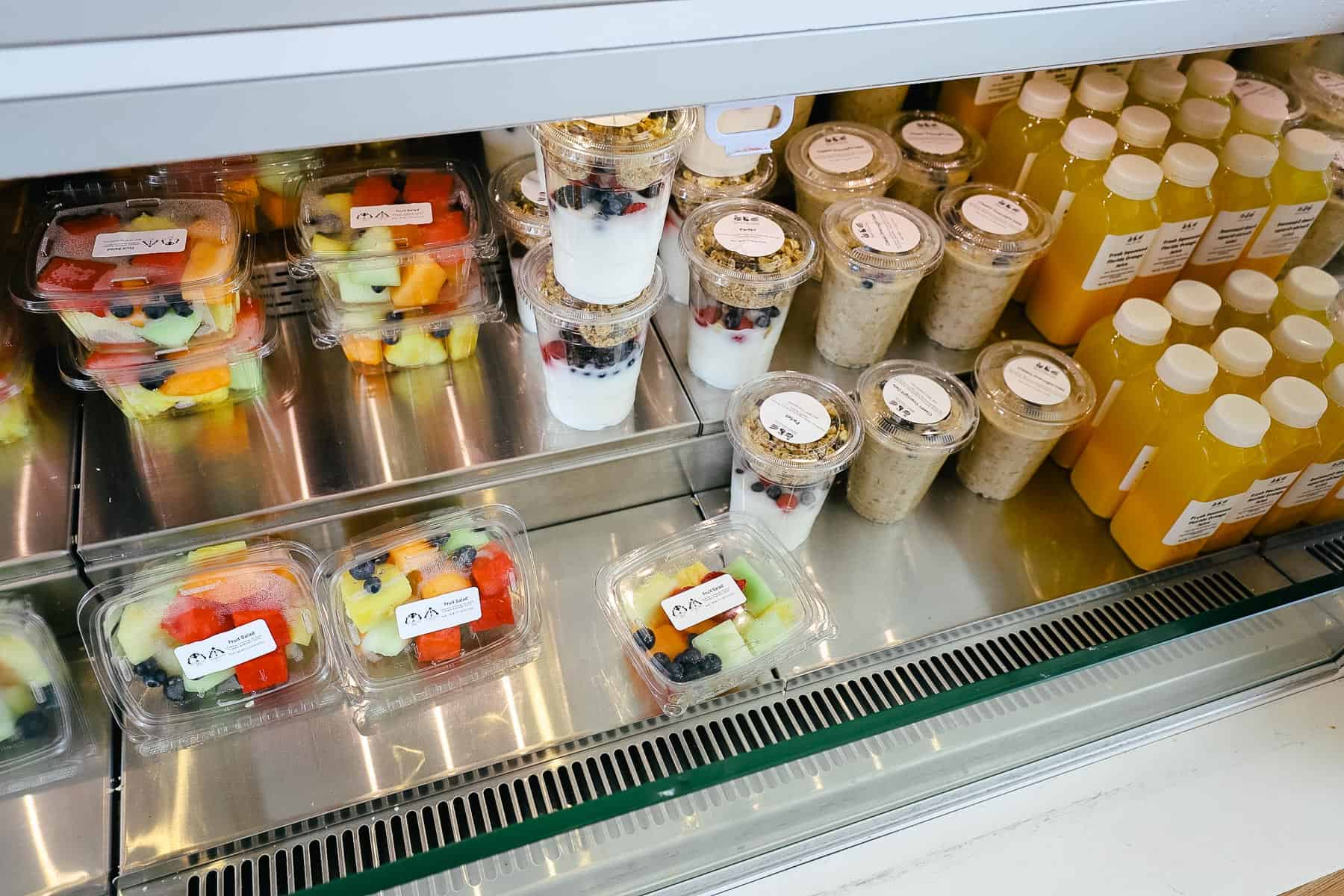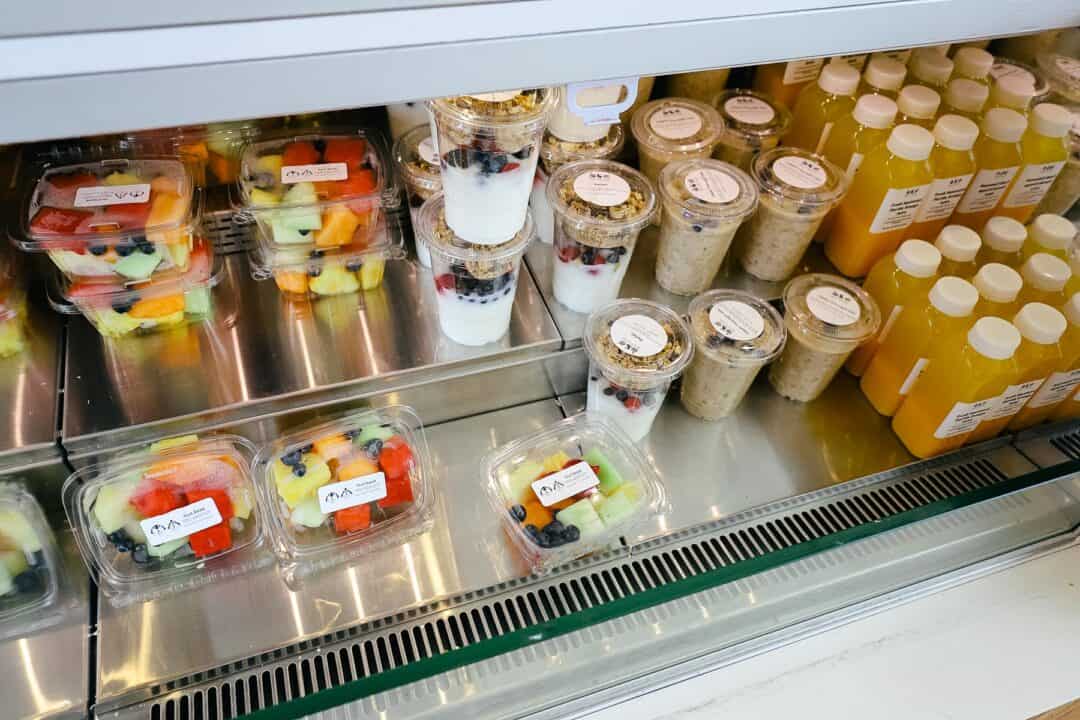 It was late afternoon when I stopped to take photos of Grounds. A few sandwiches were on display, which led me to believe that they could be freshly prepared. Unfortunately, after inquiring, I found out they were all previously made and delivered to the store that morning.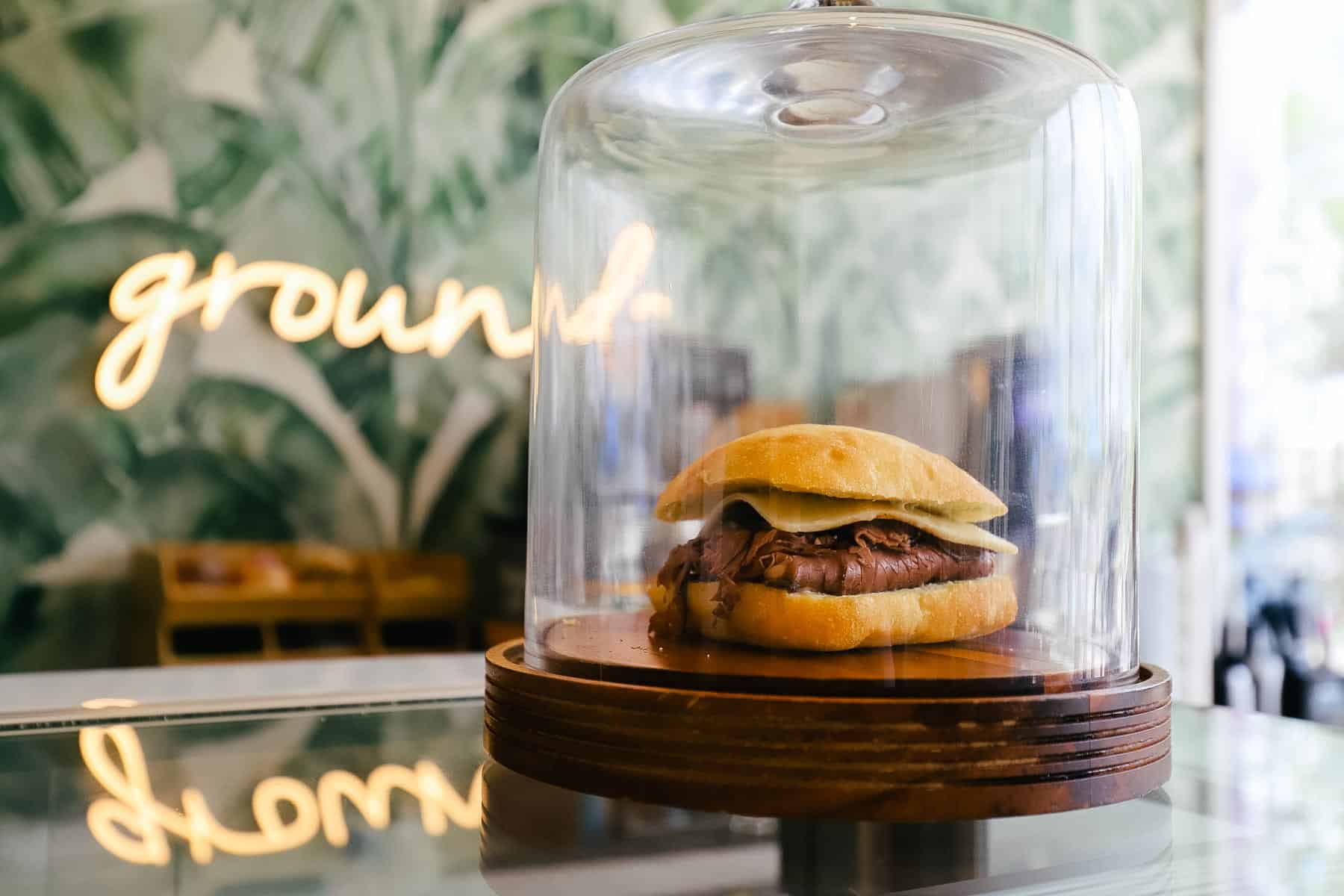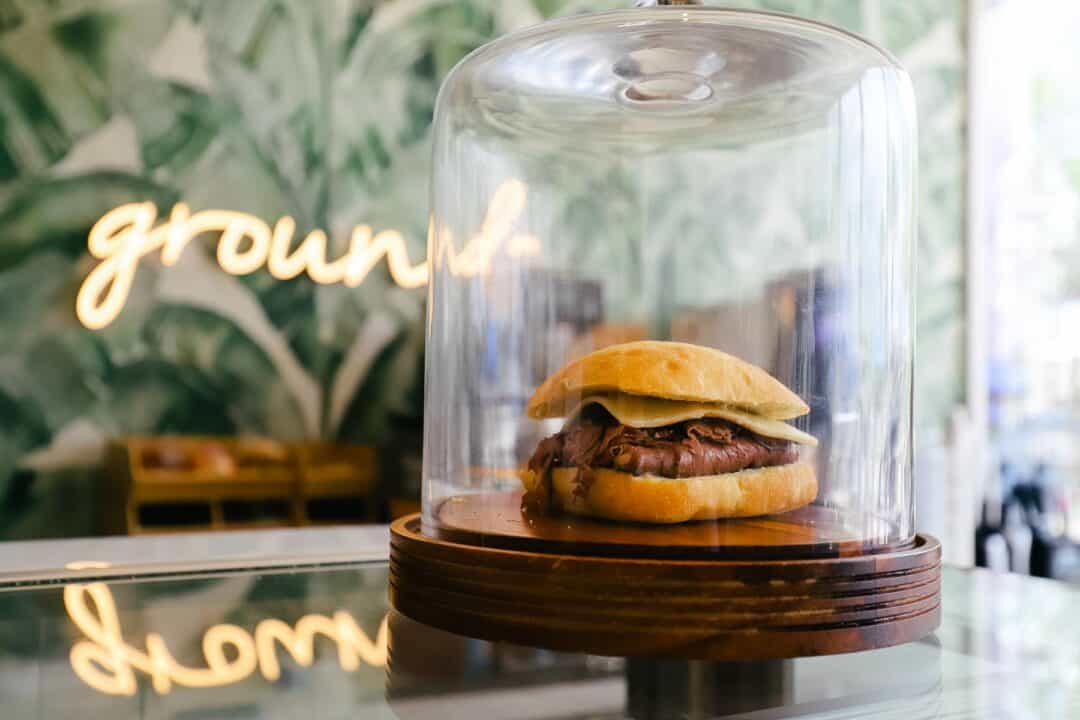 Options include The Cut, which is the roast beef sandwich pictured above. The Cut comes with roast beef, wilted spinach, arugula, grilled red onions, aged white cheddar, and wasabi aioli. It is served on Ciabatta bread.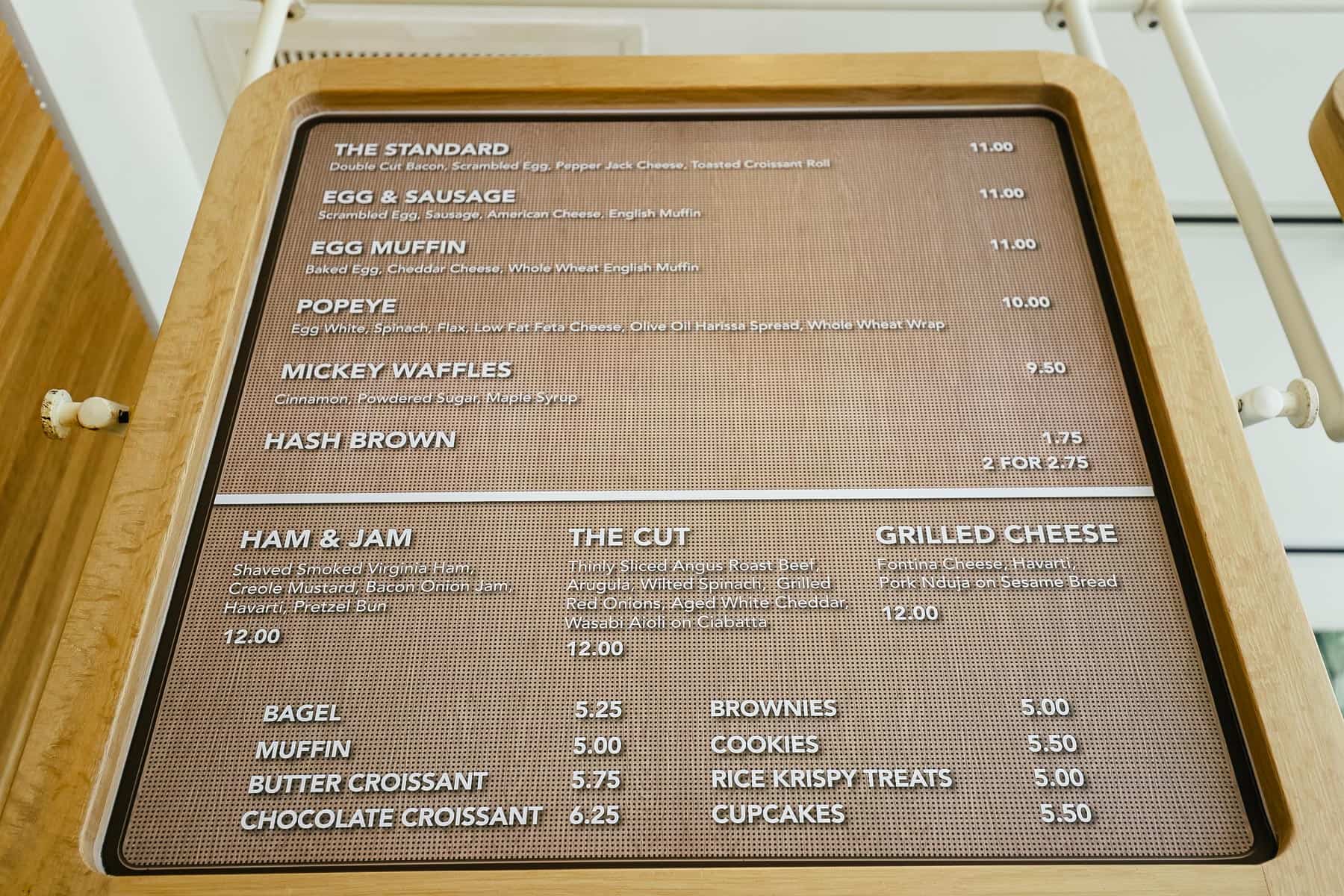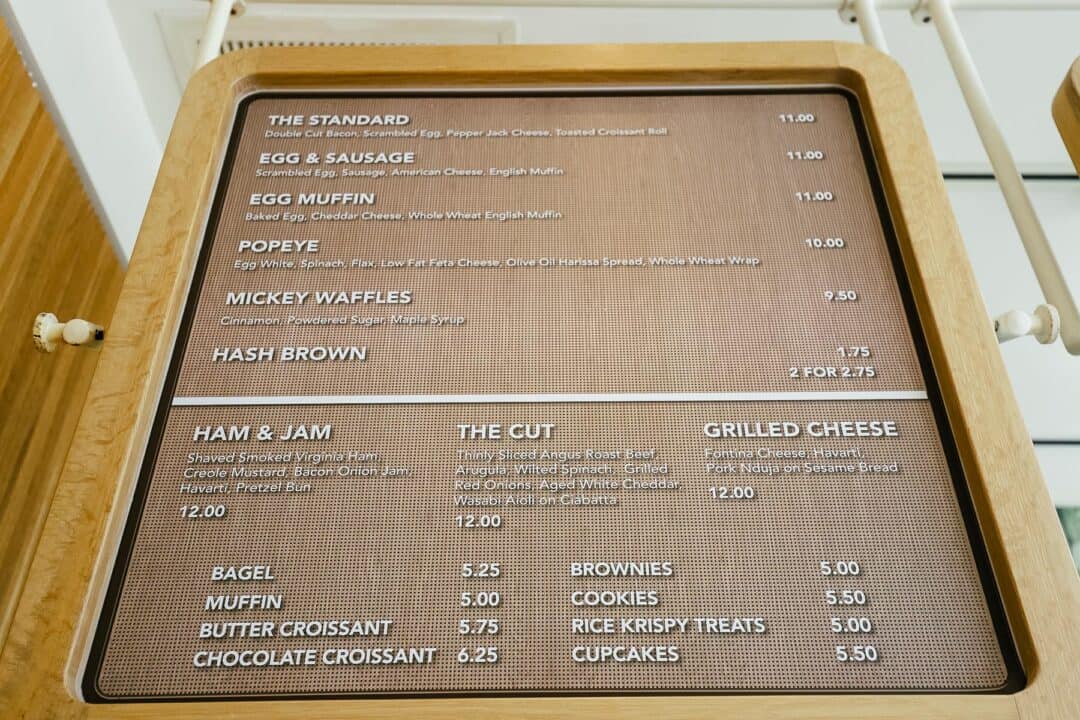 Additionally, the Ham and Jam sandwich was available. That sandwich comprises smoked Virginia ham, bacon, onion jam, Havarti, and creole mustard. It is served on a pretzel bun.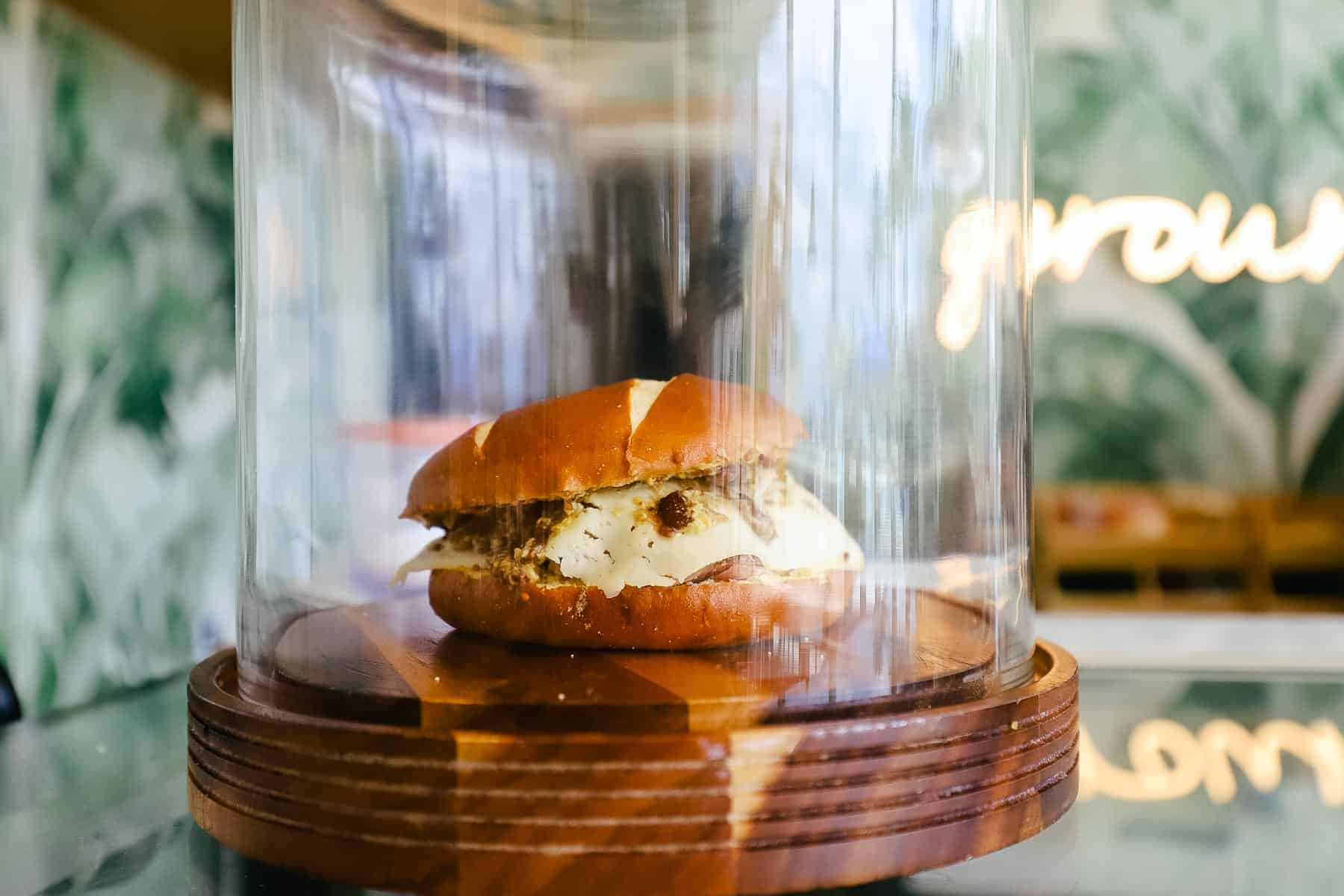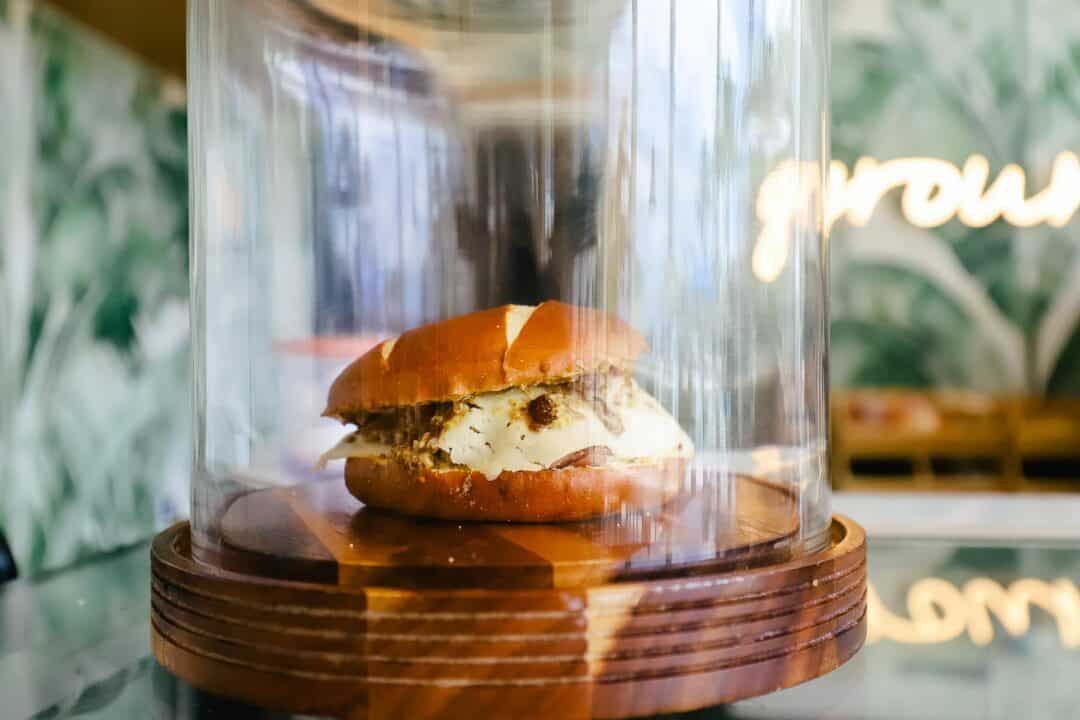 Lastly, a grilled cheese was on the menu. So I decided to go with that since it was freshly prepared. Unfortunately, they didn't have any available.
For breakfast, several other quick service items are available. However, I'm unsure about when or where these items are made.
The Standard (Breakfast Sandwich)
Egg and Sausage
The Popeye (Wrap)
Egg Muffin
Mickey Waffles
Hash Brown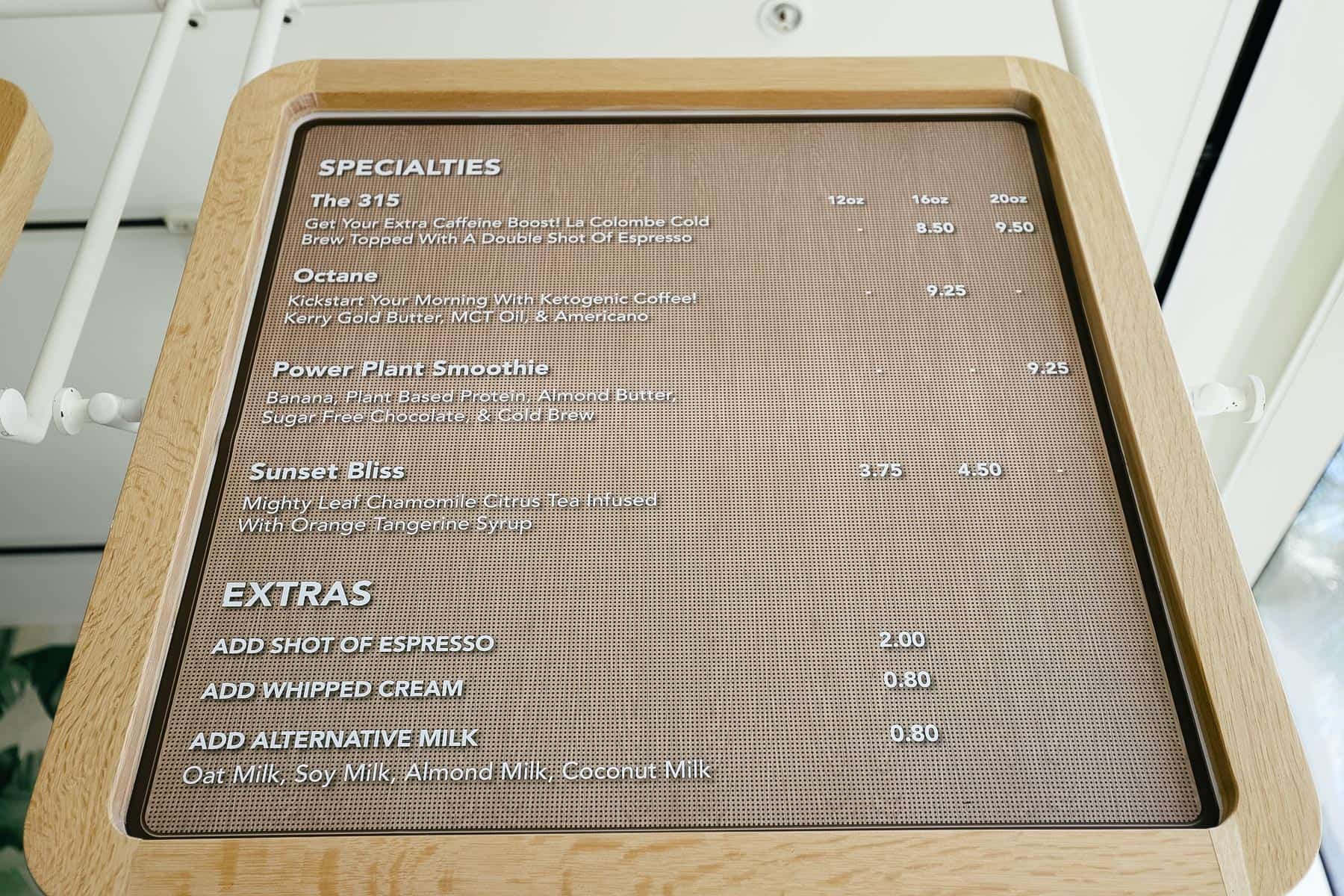 Grounds has a variety of specialty drinks. They include:
The 315
Octane
Power Plant Smoothie
Sunset Bliss
Frappe flavors include:
Mocha
Caramel
Green Tea Cream
Hazelnut
And a few shaken teas:
Red Berry Hibiscus
Organic Simply Black
Caribbean Isle Green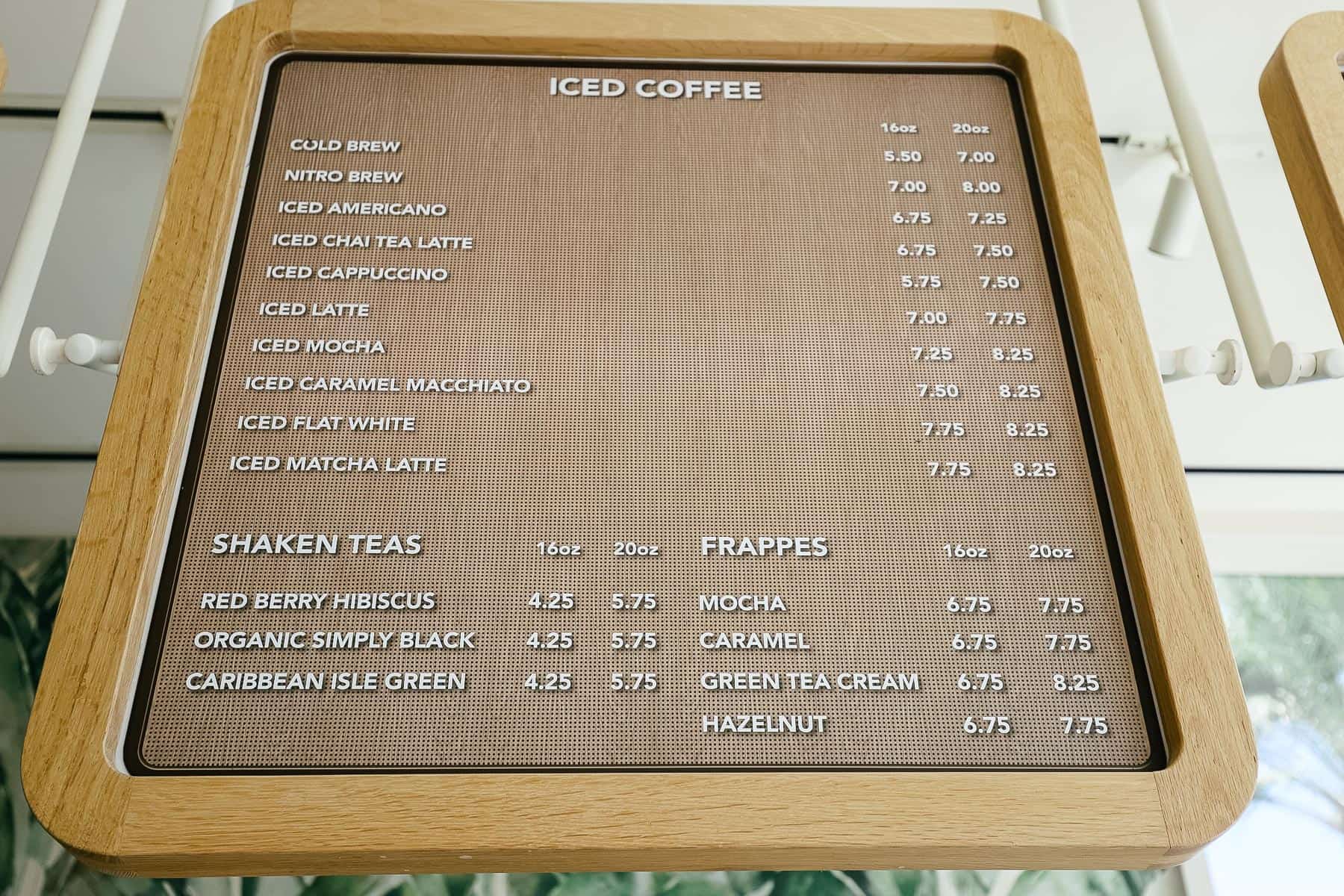 Additionally, hot coffee and espresso drinks are available.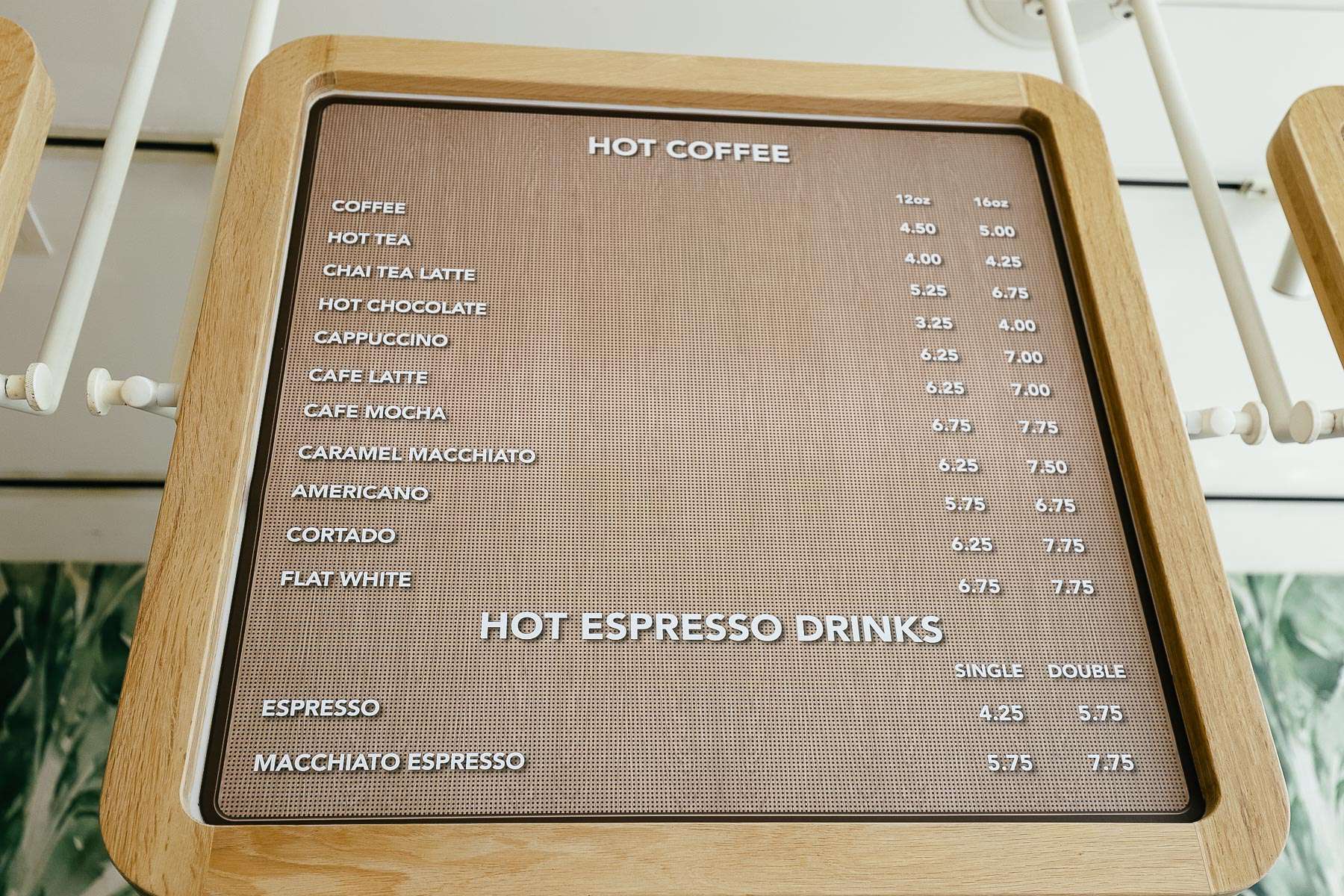 A wall of windows sits on the far side of Grounds. This area features a long bar with counter-height stools. The view is pleasant, and several charging stations are available should you find the need to recharge.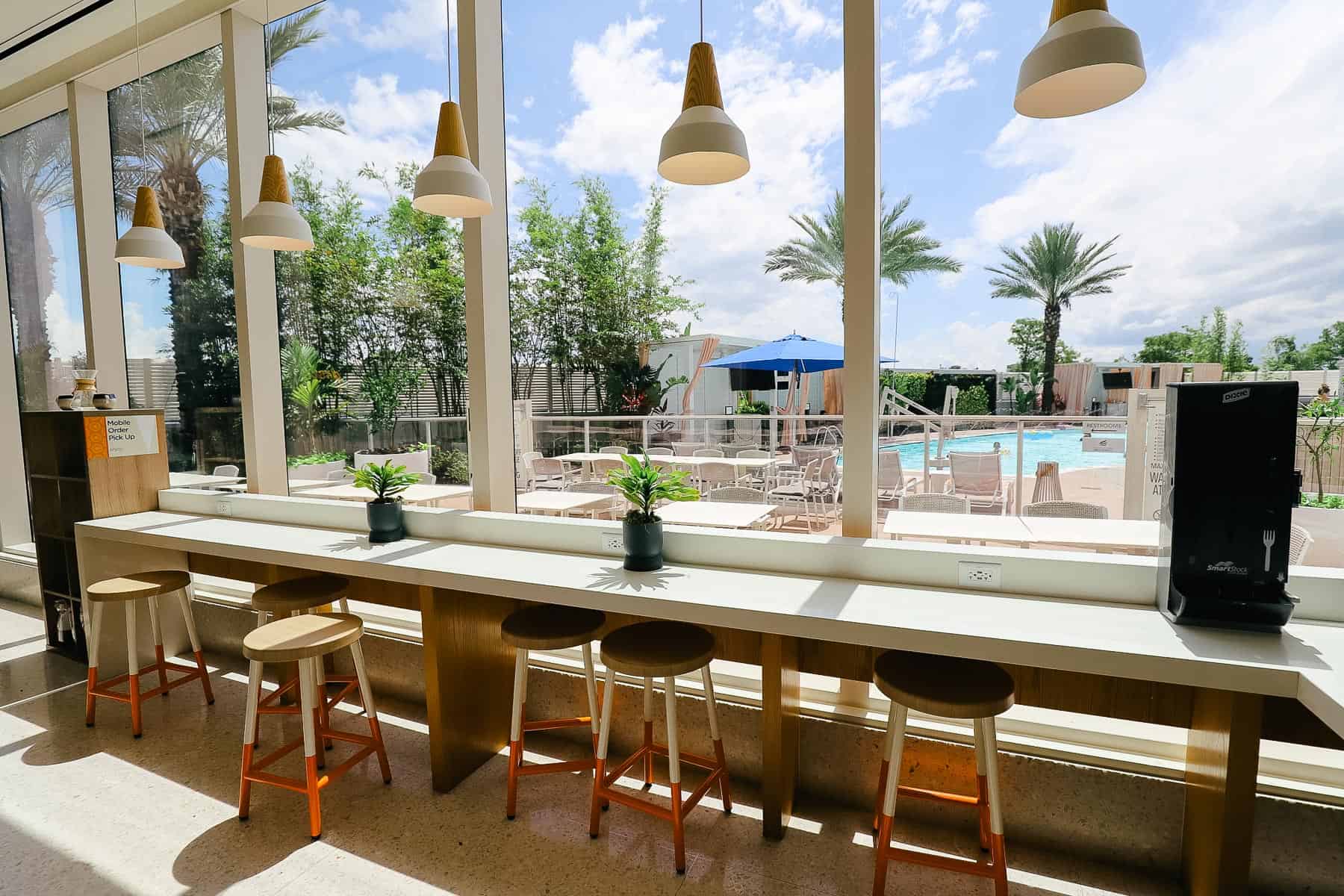 But if the weather is nice enough, you might enjoy one of the outdoor seating areas.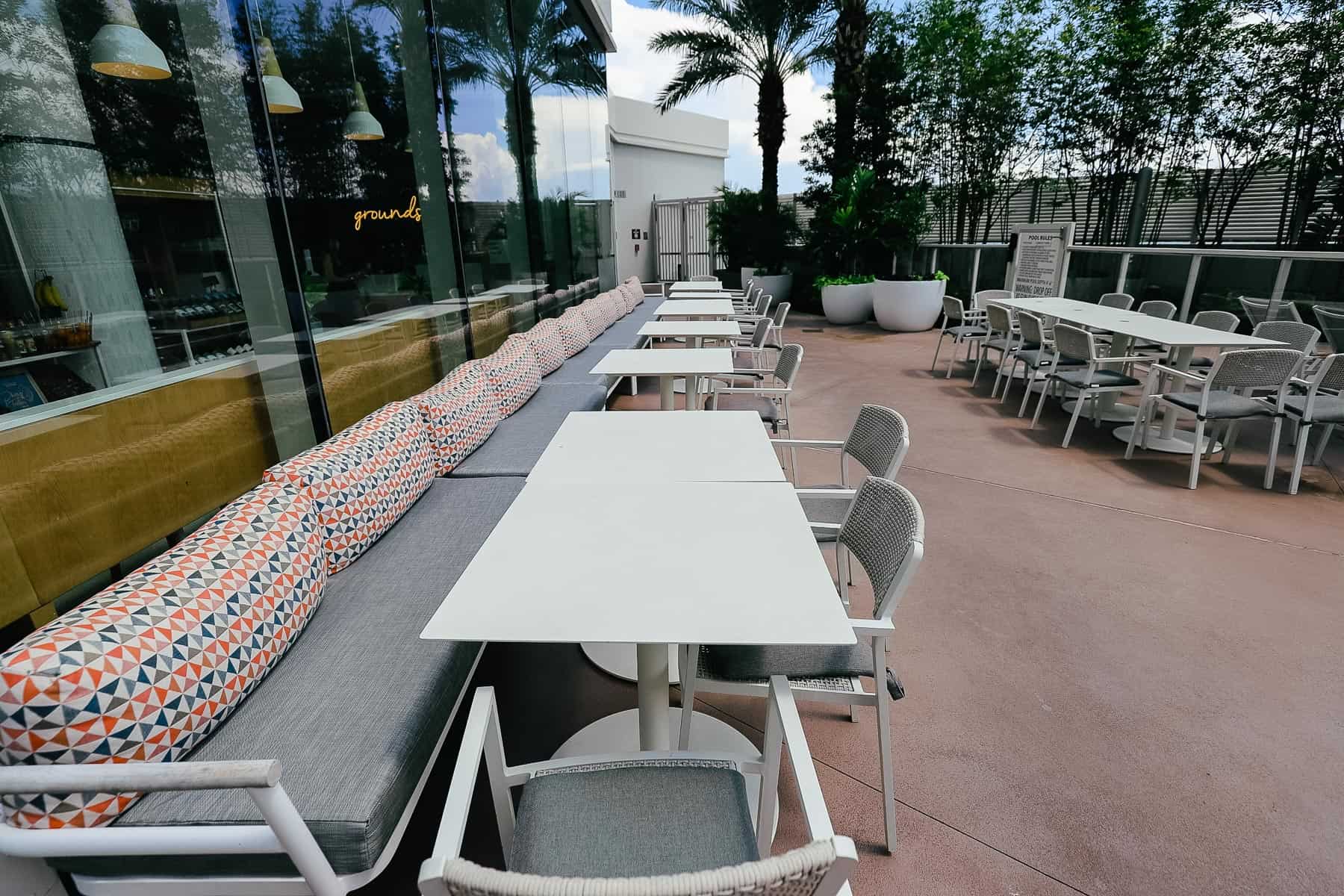 Here is the view back inside.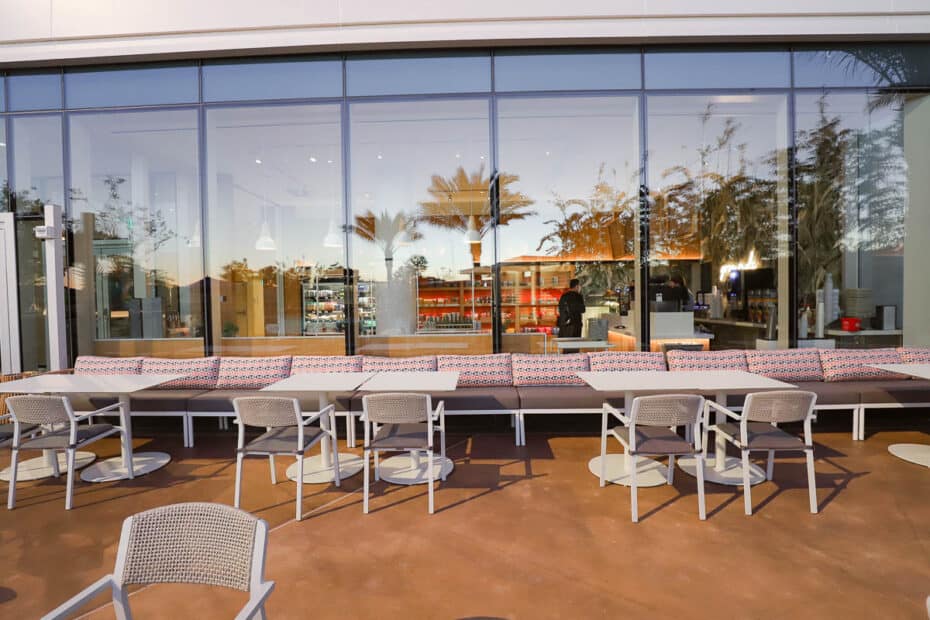 Or, if you need more privacy, additional seating areas are available between Grounds and the hotel lobby.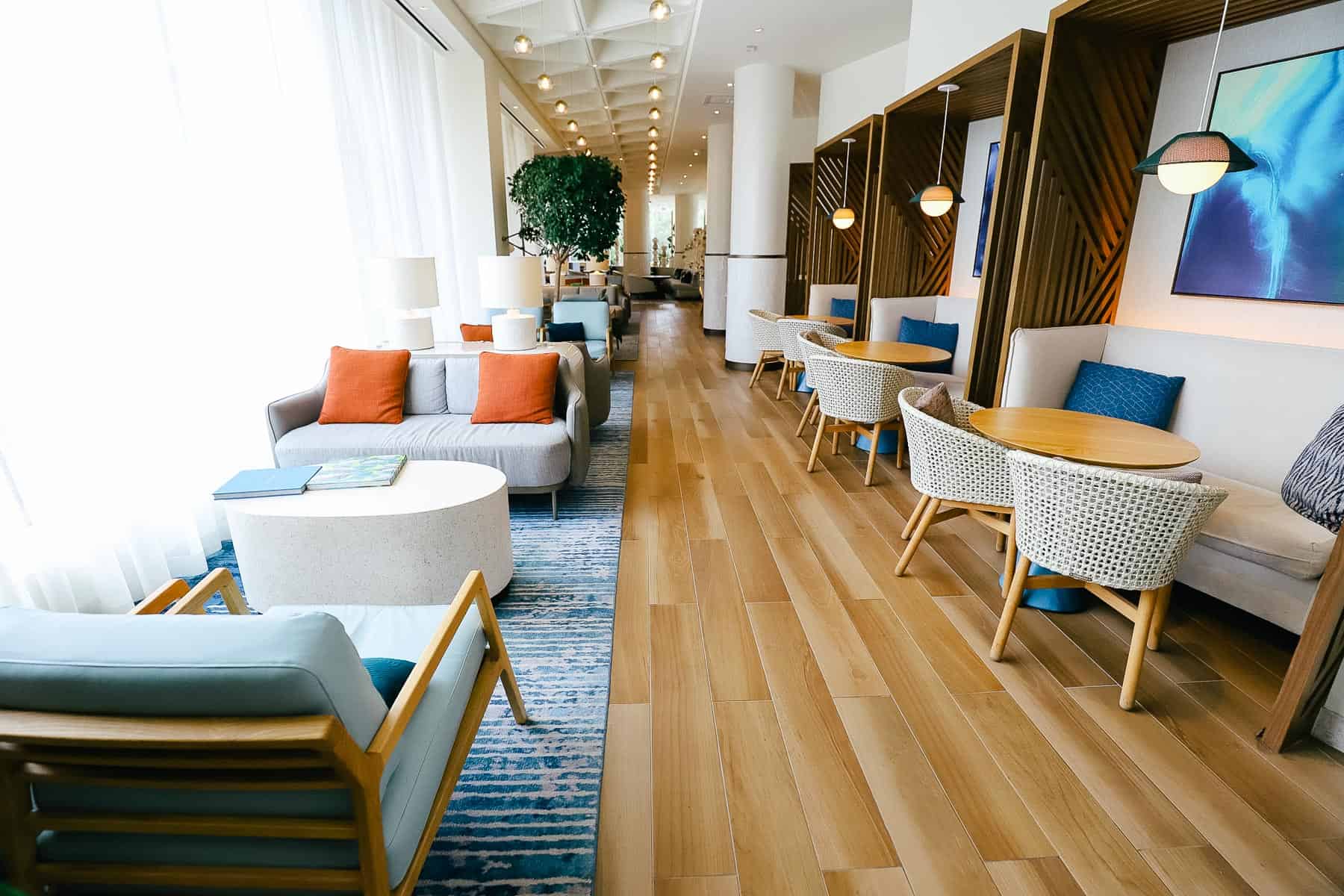 Here are a few more photos of items inside the Swan Reserve's quick service.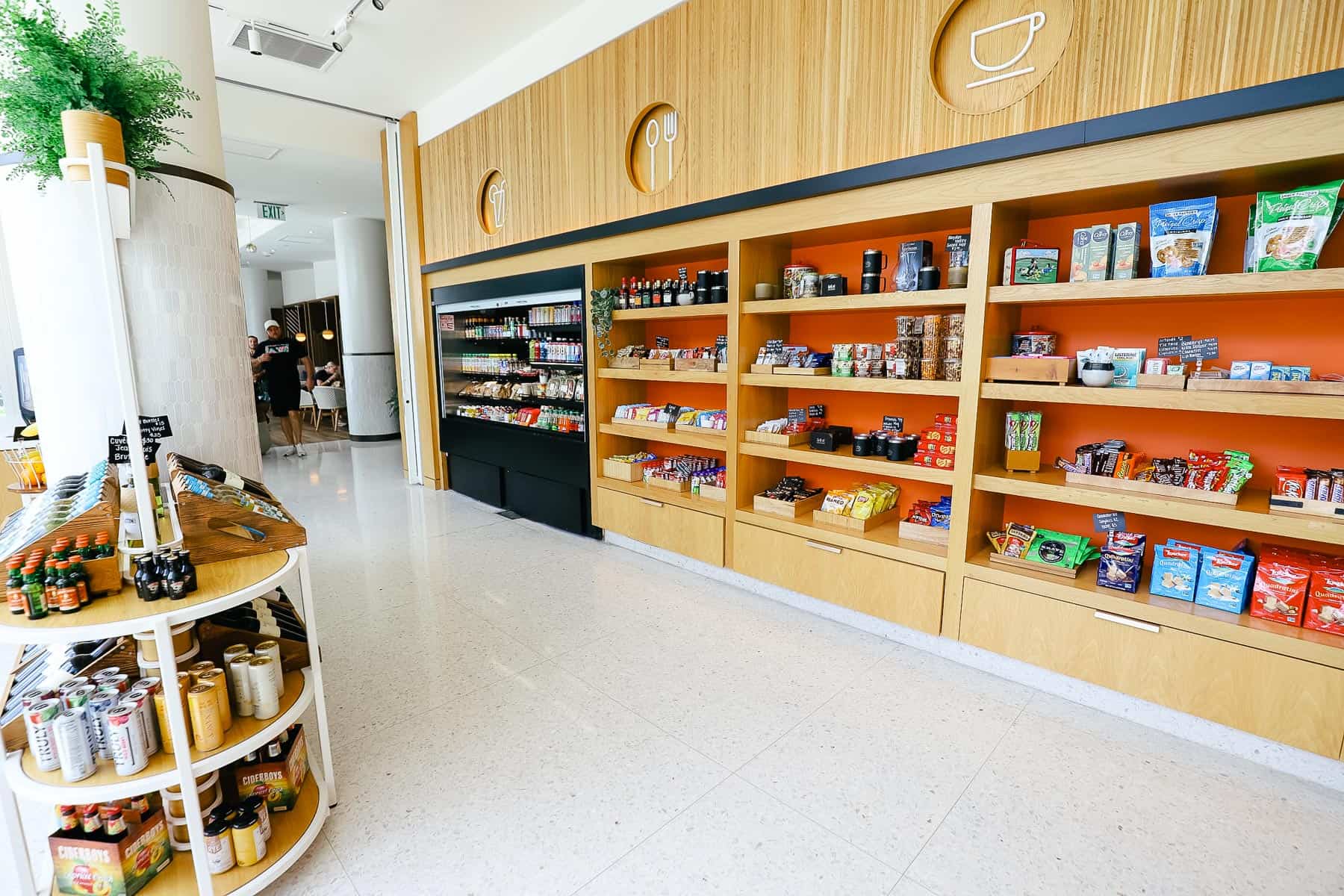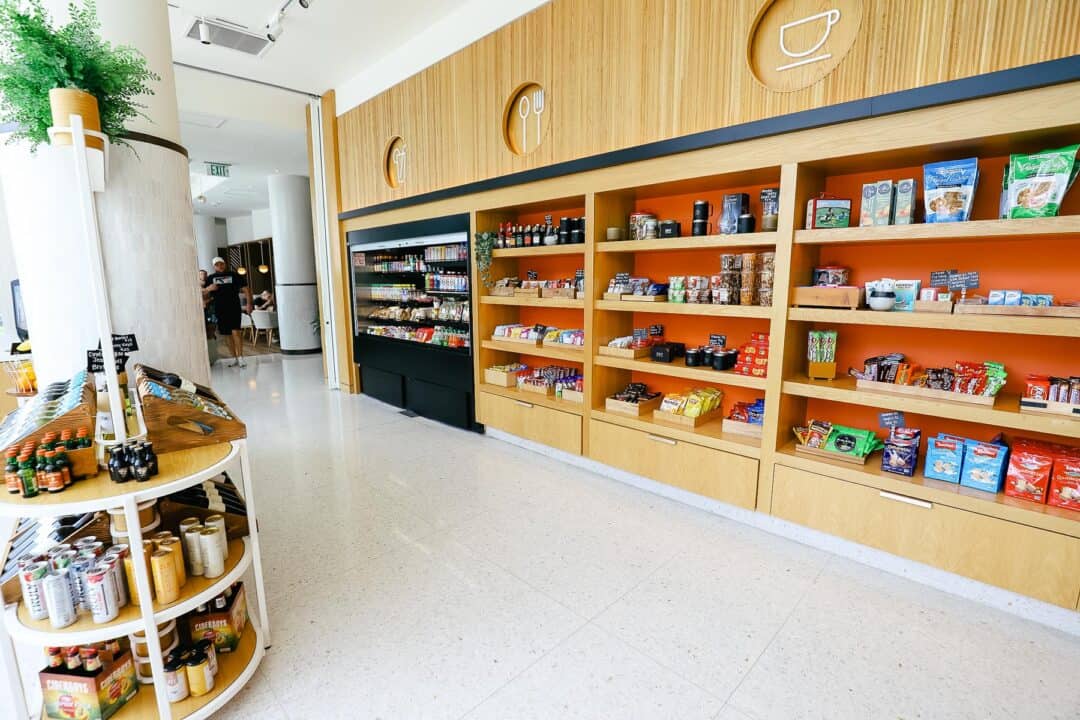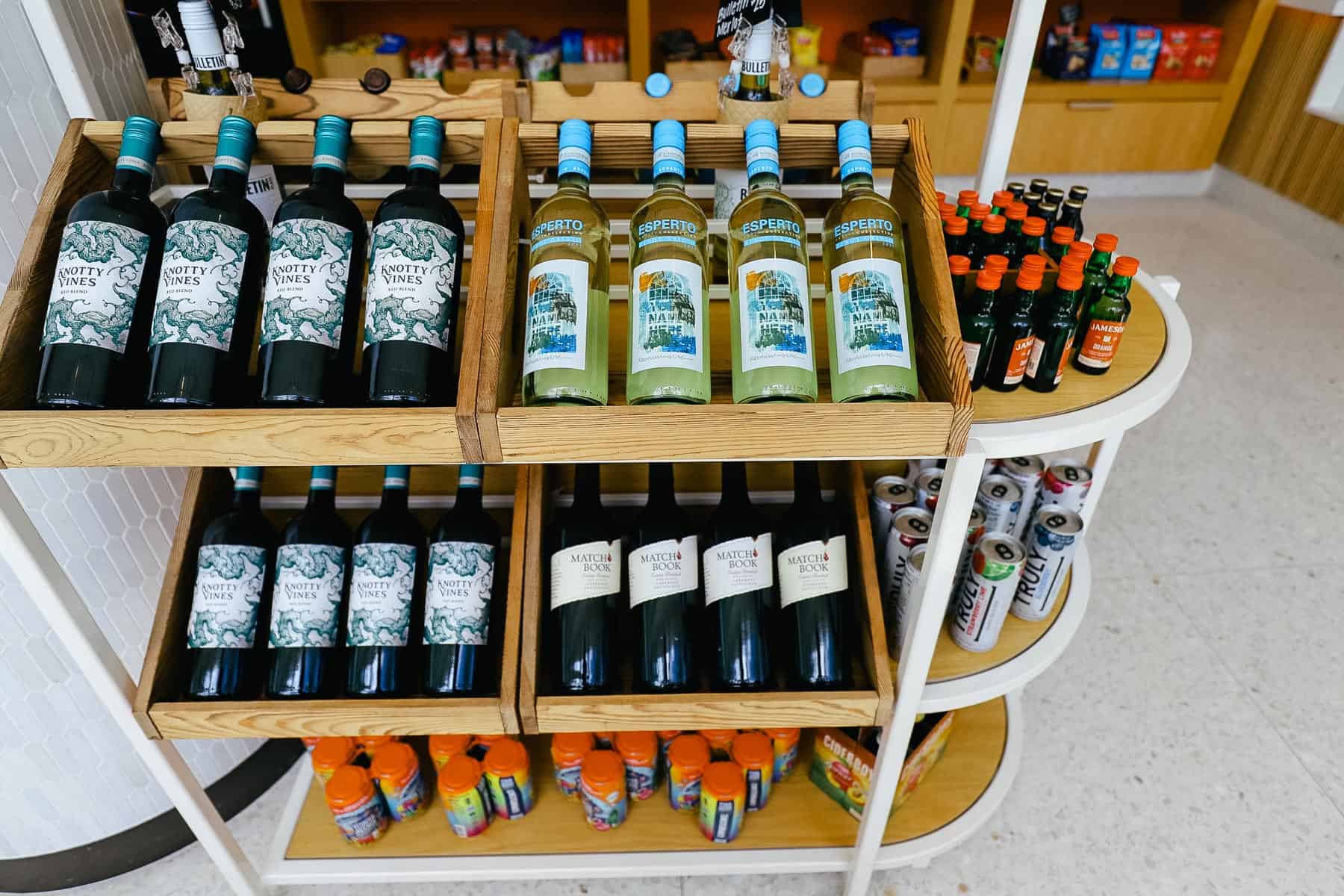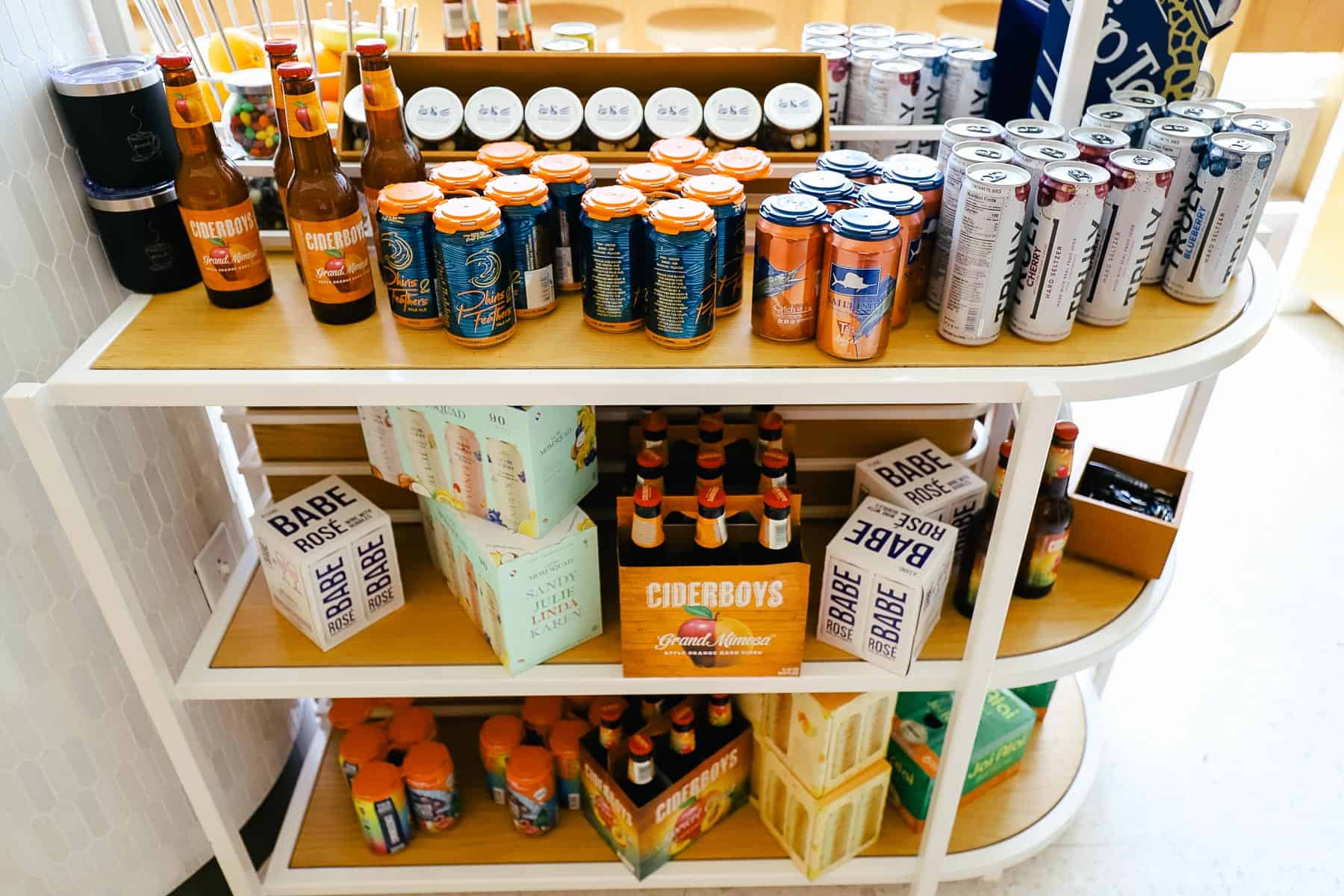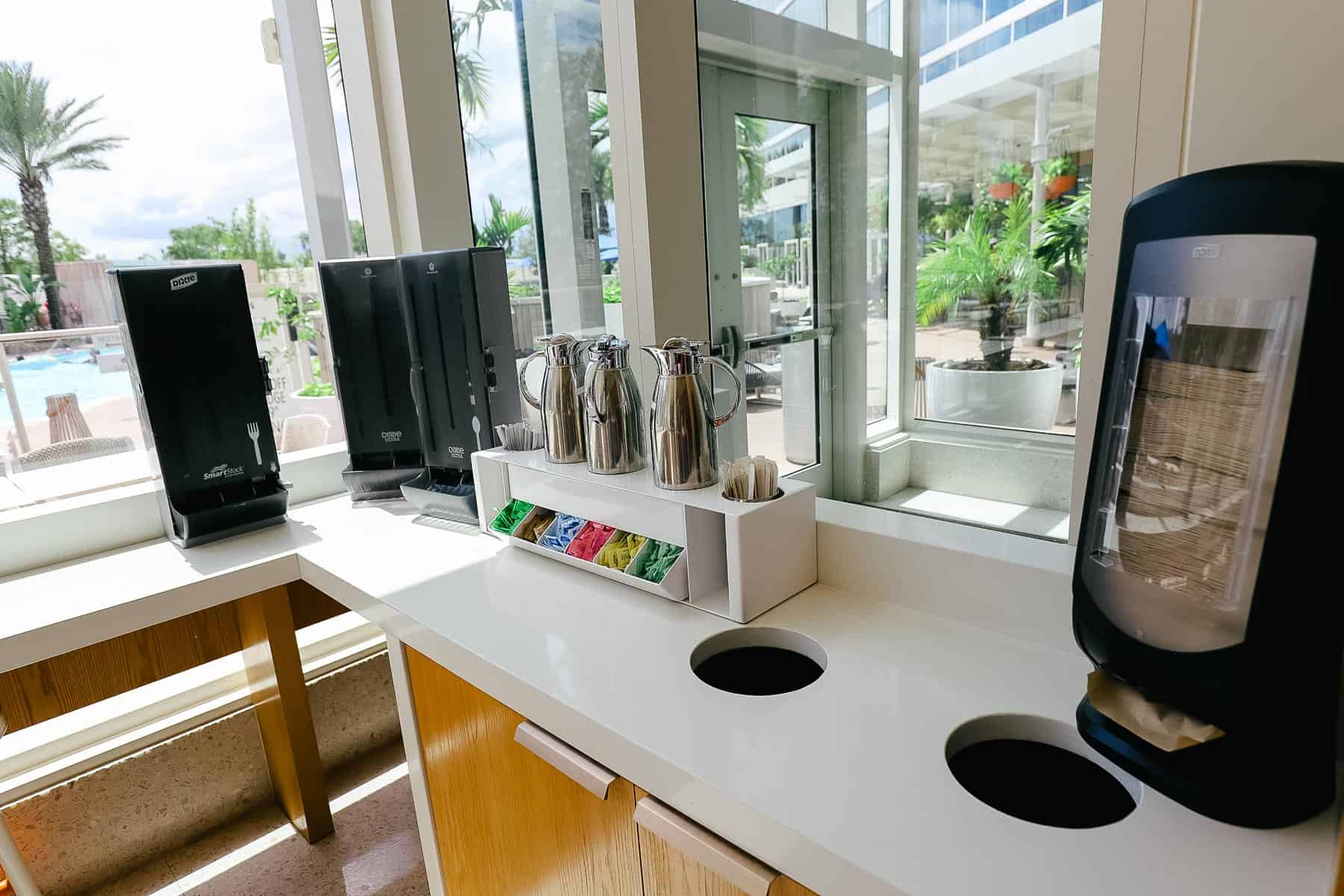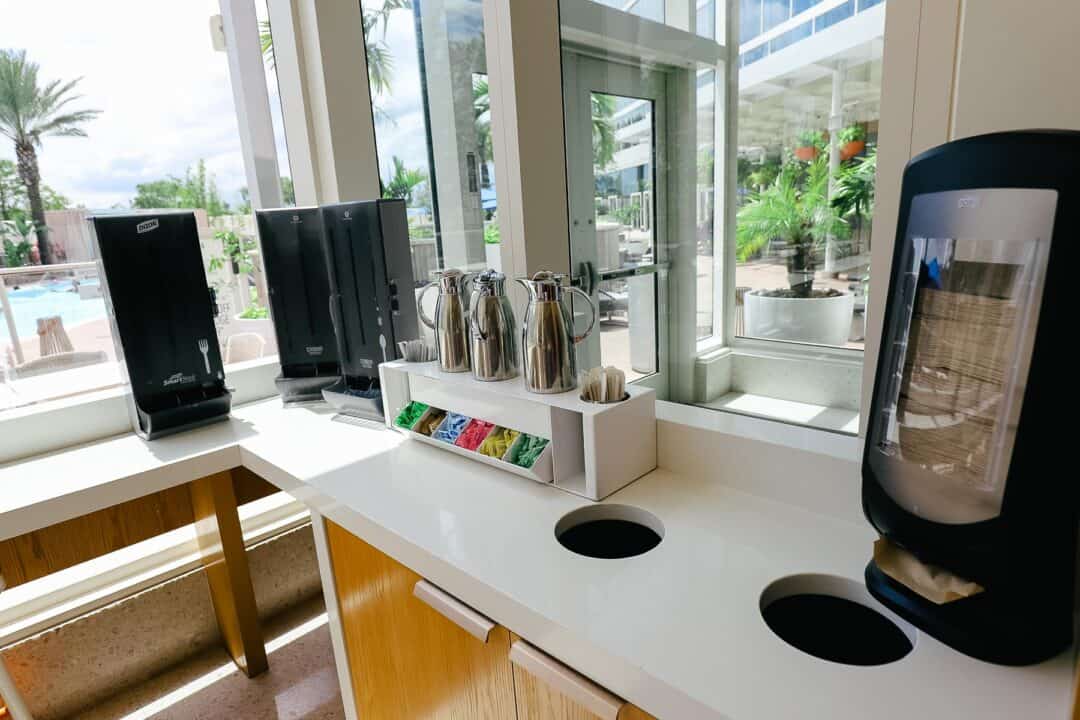 Overall, we enjoyed our stay at the Swan Reserve. If you would like to know more about the hotel, we have a review.
Additionally, we have a resort guide that includes all of our coverage of the Swan and Dolphin Hotels. The Swan Reserve is part of the three hotels at Walt Disney World owned and operated by Marriott International.
Or you might enjoy these individual reviews:
Hopefully, this article provided details about what you might find at Grounds. My only complaint is that they didn't have any freshly prepared items. Given this is the restaurant's quick-service dining location, you're only option to order a freshly prepared meal is at the lounge or a table service location.
In the comments
What do you think about our preview of Grounds at the Swan Reserve? Is the lack of freshly prepared items an issue for you? Would you prefer more options?
Planning a Walt Disney World or other Disney Destination vacation?
Our friends and travel partner, Firefly Travels, excels at doing Disney differently. You can fill out a plan your trip form on their website, and someone will reach out shortly to discuss the specifics.