Meet Woody and Jessie at Toy Story Land (Disney's Hollywood Studios)
Howdy, Sheriff! With great pleasure, I get to share with you that Woody and Jessie have returned to their former character meet-and-greet in Toy Story Land at Disney's Hollywood Studios.
When I saw they returned, I hopped online, made a theme park reservation, and then drove to Hollywood Studios to see if I could meet them. That's about as spontaneous as it gets these days.
Thankfully, I not only met Woody and Jessie, but I was also able to meet Buzz Lightyear in Toy Story Land. However, for this article, we'll go over the specifics of meeting Woody and Jessie.
Be prepared. This duo often holds a long line. So you'll want to get in line as early as possible to meet them.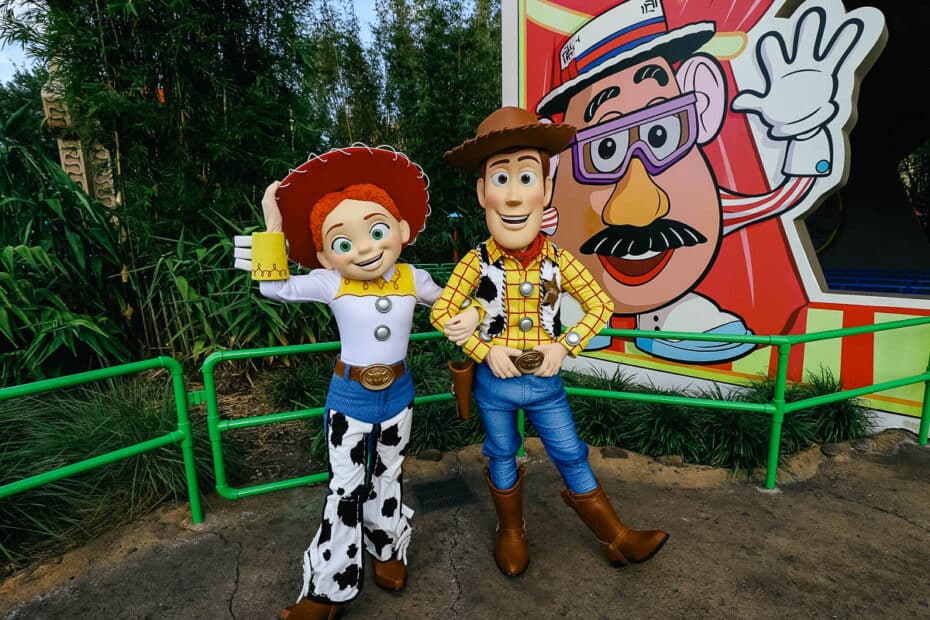 Woody and Jessie meet directly in front of Toy Story Midway Mania. A large backdrop advertising the attraction sits directly in front of the meet-and-greet. This is around the corner from the new Roundup Rodeo BBQ.
Related: Roundup Rodeo BBQ Review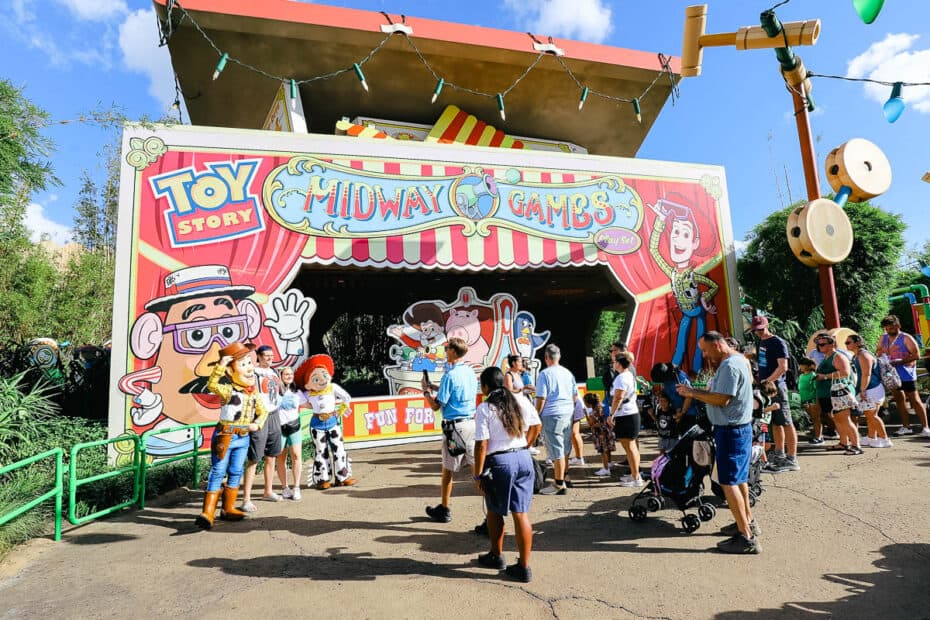 This character meet-and-greet is entirely outside, with only a few spaced-out umbrellas in the queue. Since this location is outdoors, it will conclude in the event of rain or other inclement weather.
Unfortunately, there is not much shade or cover in the immediate area. So make sure to have an idea of where to go in the event of a pop-up rain shower. I would recommend joining the standby line for Toy Story Mania if possible.
If not, the nearest place to wait out the rain would be One Man's Dream. However, it's a relatively decent walk to get to that location.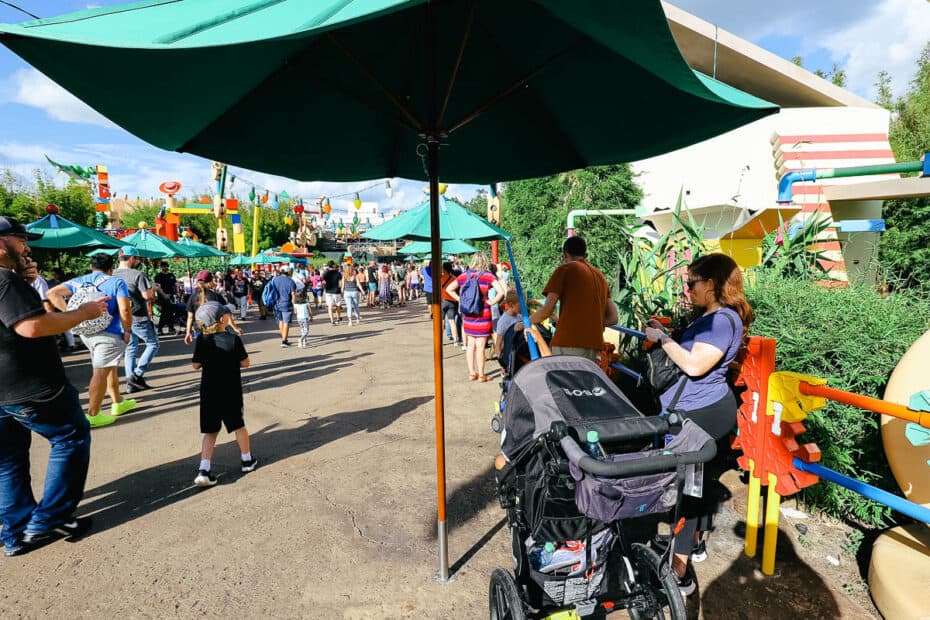 I got in line to meet Woody and Jessie at 4:07 p.m. There were about 25 guests ahead of me. At 4:23 p.m., the cast member attending the meet announced they would leave for a few minutes to take a break.
She asked that everyone please remain in the line and that they would be back momentarily. Both Woody and Jessie left at 4:25 p.m. and returned at 4:33 p.m.
Thankfully, I was near the front of the line when they returned and was able to meet them at 4:34 p.m. Overall, my wait time was 27 minutes, which did feel considerably long given the heat.
Jessie and Woody both wanted to pose separately. So I took a few photos of Jessie first.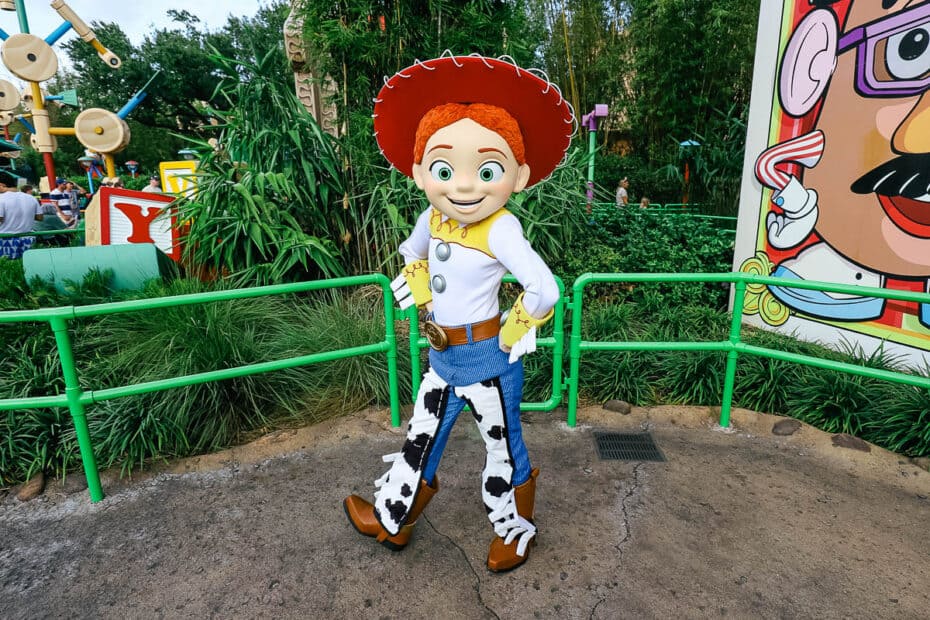 Then I attempted to take a few photos of Woody.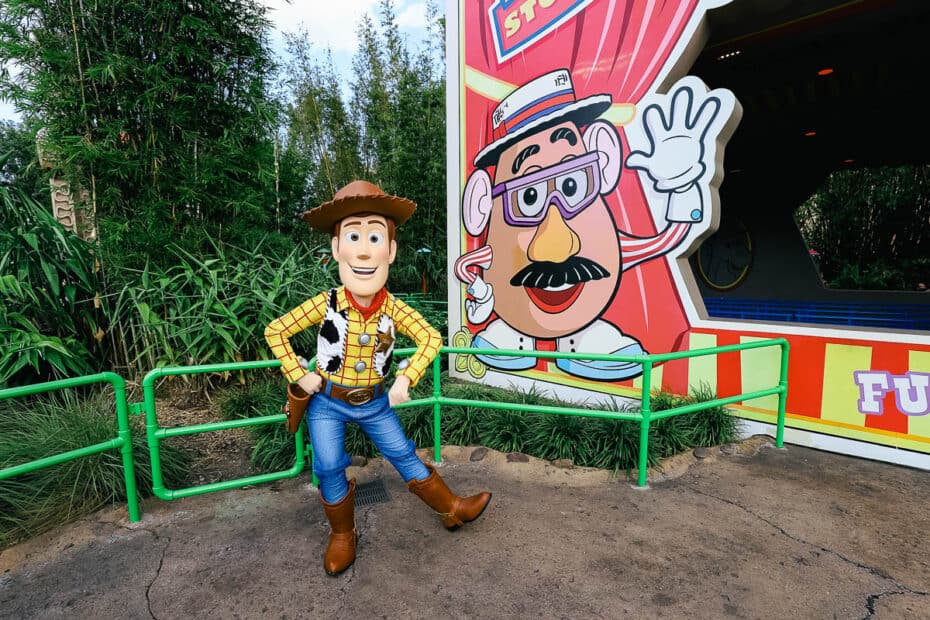 But Jessie kept photo-bombing Woody. Never in my life did I expect to write about how fictional characters were photo-bombing each other, but here we are. Everyone had a good laugh.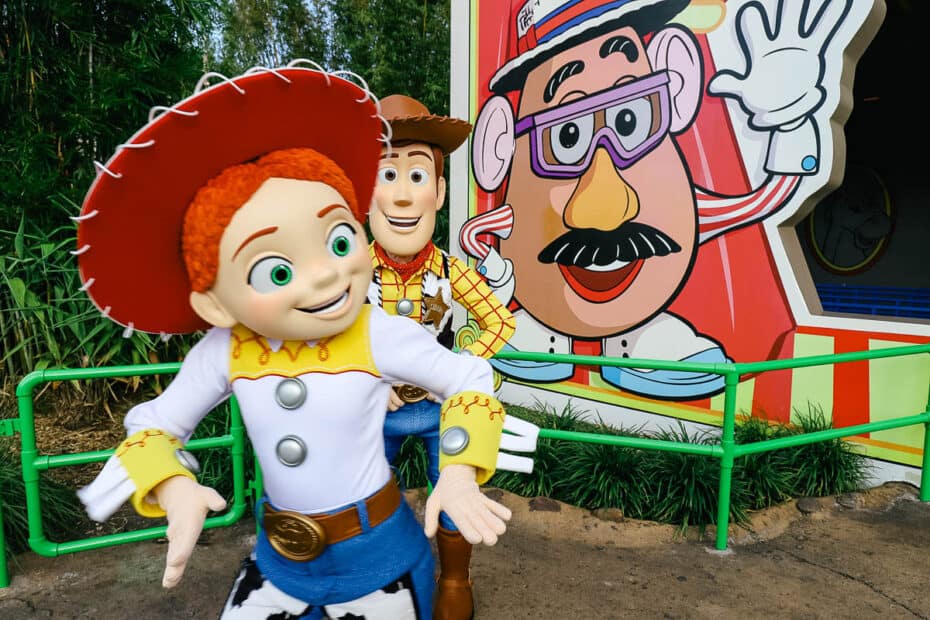 Jessie finally mended fences with Woody, and they obliged me with a few photos of them together.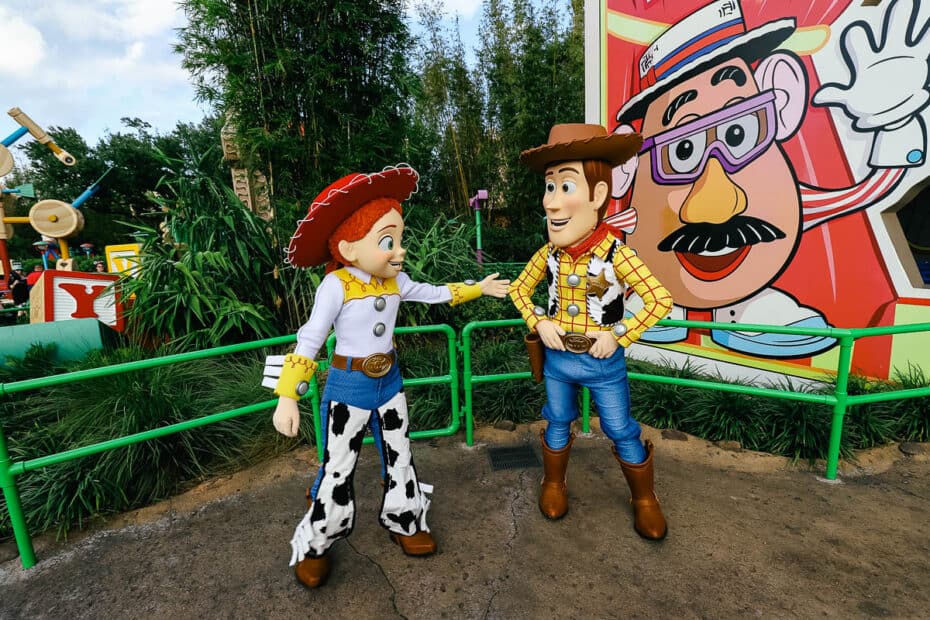 I thought they turned out well.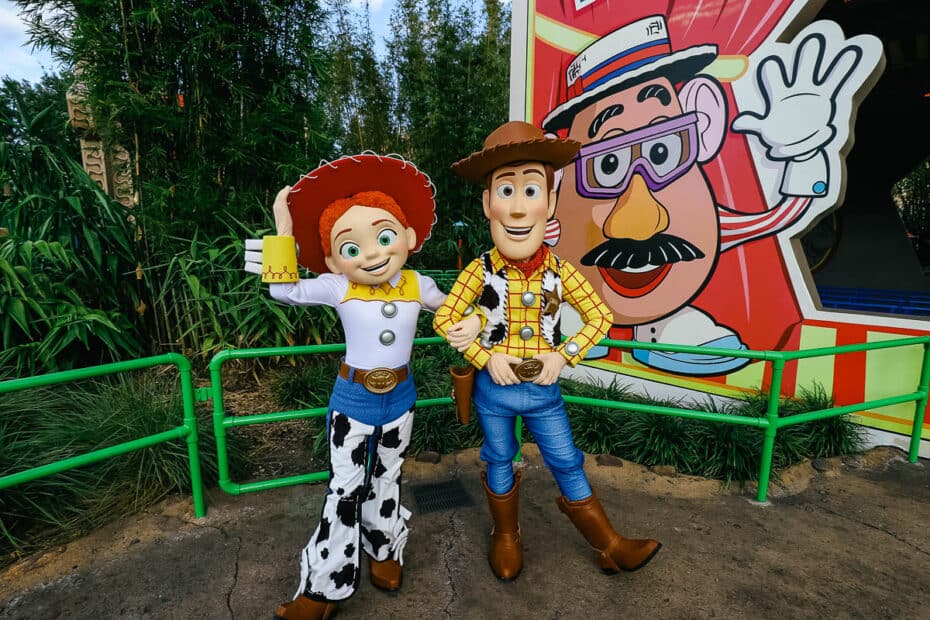 Ultimately, this is one of the best meets. You get to meet two characters in one setting, and who doesn't love Toy Story?
For more character meets at Disney World, you might enjoy the following:
As for characters at Hollywood Studios, these have recently returned:
In the comments
Do you hope to meet Woody and Jessie during your Toy Story Land visit? Have you had the opportunity to meet them in the past? It's okay if you prefer Bo Peep over Jessie (I do, too). You can share that in the comments if you like.