Meet Darth Vader at Disney's Hollywood Studios (Everything You Need to Know)
Darth Vader is possibly one of the most villainous characters you can meet at Walt Disney World. Warning, you'll want to be prepared for this meet in advance. During your meet, he'll likely use the force to try and turn you to the dark side.
Okay, I might have gotten a little carried away there, but it's kind of fun to imagine. However, I'm not exaggerating when I say that meeting Darth Vader is a must-do for every Star Wars fan.
So in this article, we'll preview the details of Darth Vader's character meet-and-greet at Disney's Hollywood Studios. In addition, I'll provide a few tips and photos from my last visit.
Here is the Commander on the Bridge, himself, trying to use the force chokehold on me!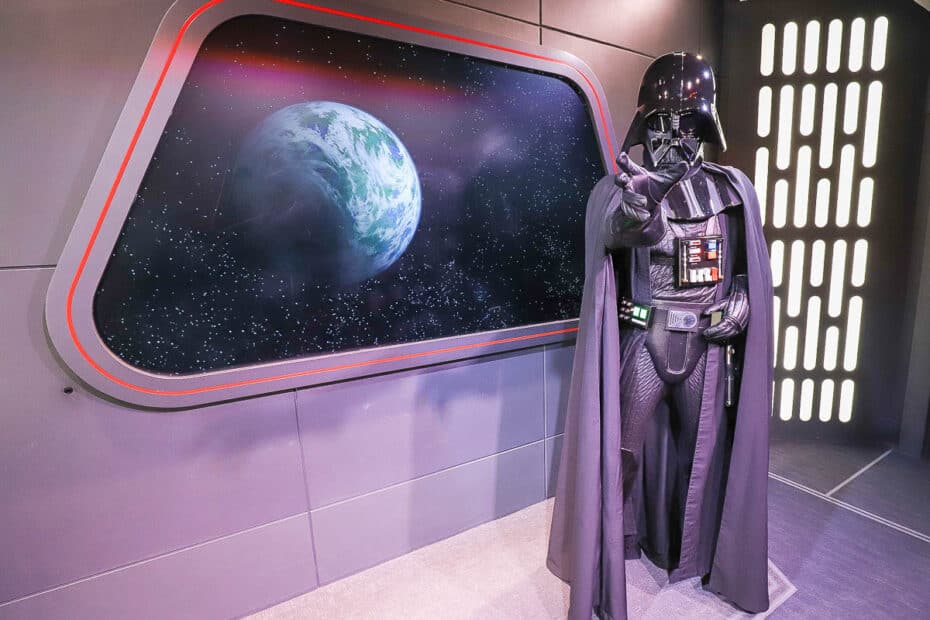 Darth Vader meets guests at Star Wars Launch Bay inside Disney's Hollywood Studios. He is usually available daily between 9:00 a.m. and 7:00 p.m.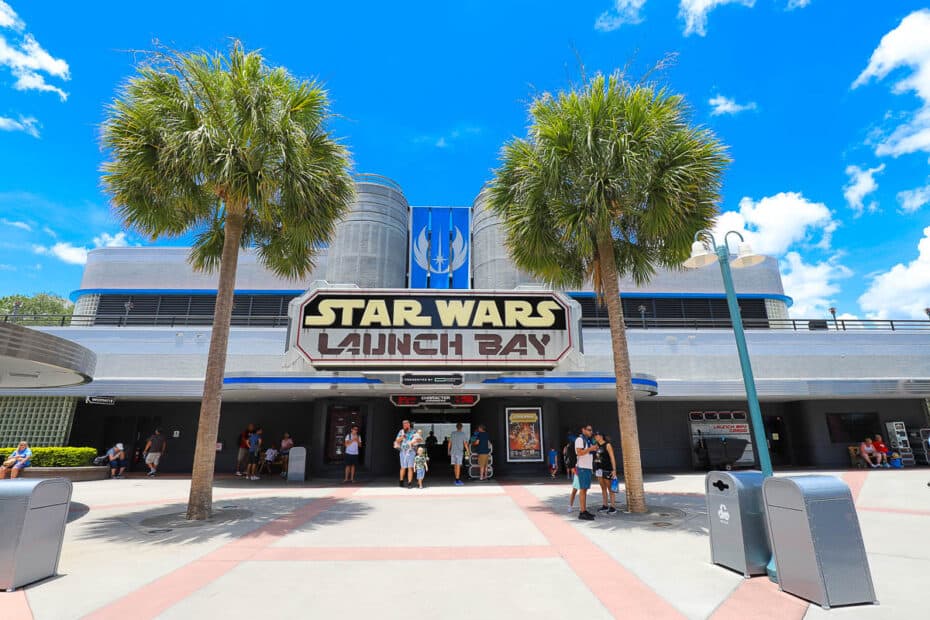 Darth Vader typically has the longest wait time of all three character meets at Star Wars Launch Bay. On this afternoon, the posted wait time was 45 minutes.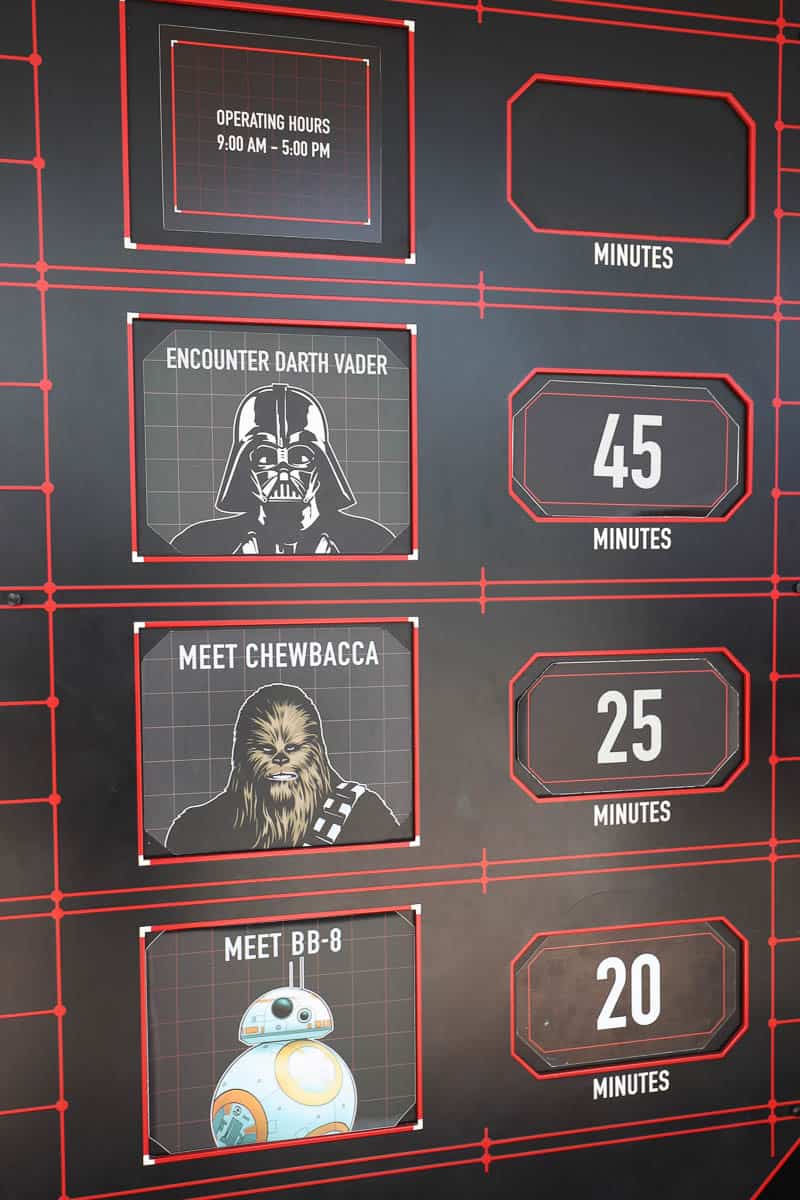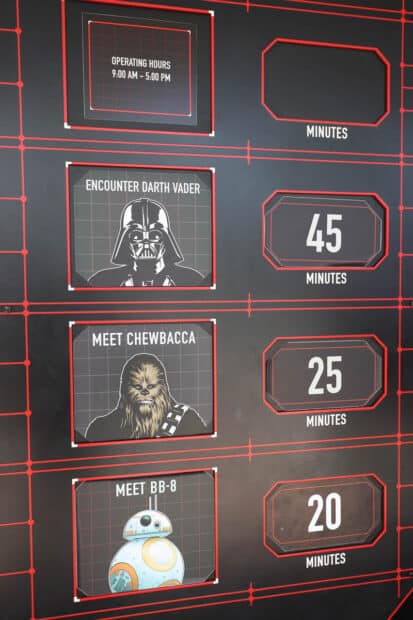 I got in line for this character meet-and-greet at 2:13 p.m. after meeting Chewbacca, who meets next door. Then, at 2:36 p.m., it was my turn to meet Darth Vader. So it only ended up taking 23 minutes to meet Darth Vader.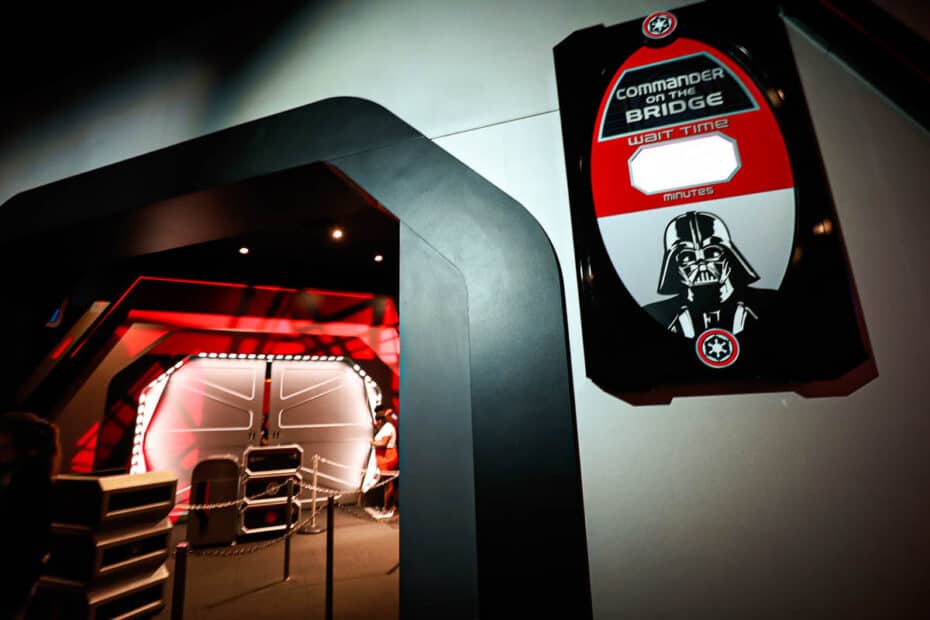 Darth Vader isn't necessarily what you would call a talking character. He's more of a give orders character.
And if you think about it, what kind of conversation could you really have with him? One minute you're all excited.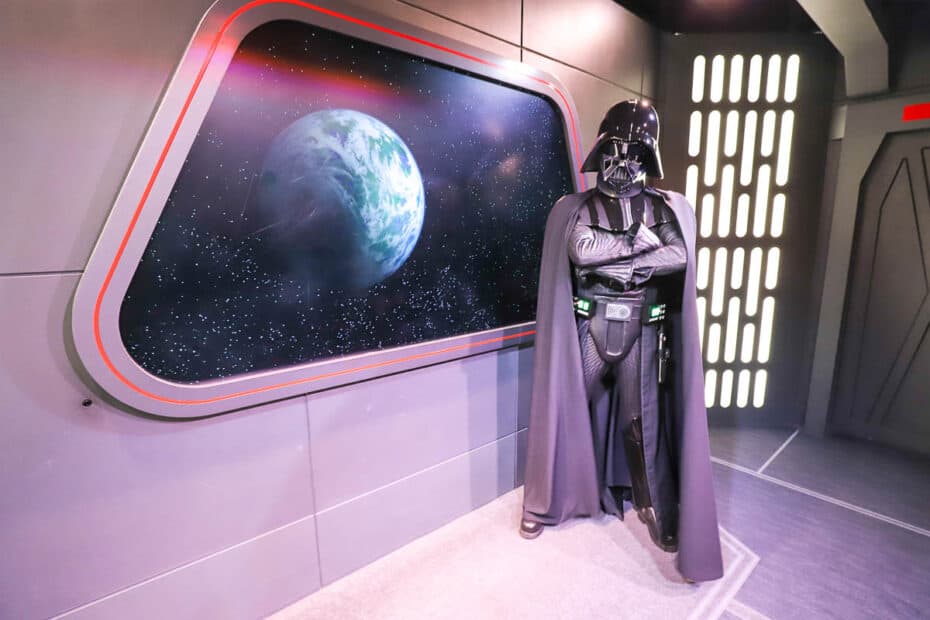 The next minute you've made him mad! Our conversations went something like, "You! Come closer," and "let us dispense with the pleasantries." There were also quite a few "huuuuhhhhhs" from his breathing.
My side of the conversation went something like, "Uh, okay." The meet ended when he said, "Now go." And I was totally fine with it. Whatever you say, Darth!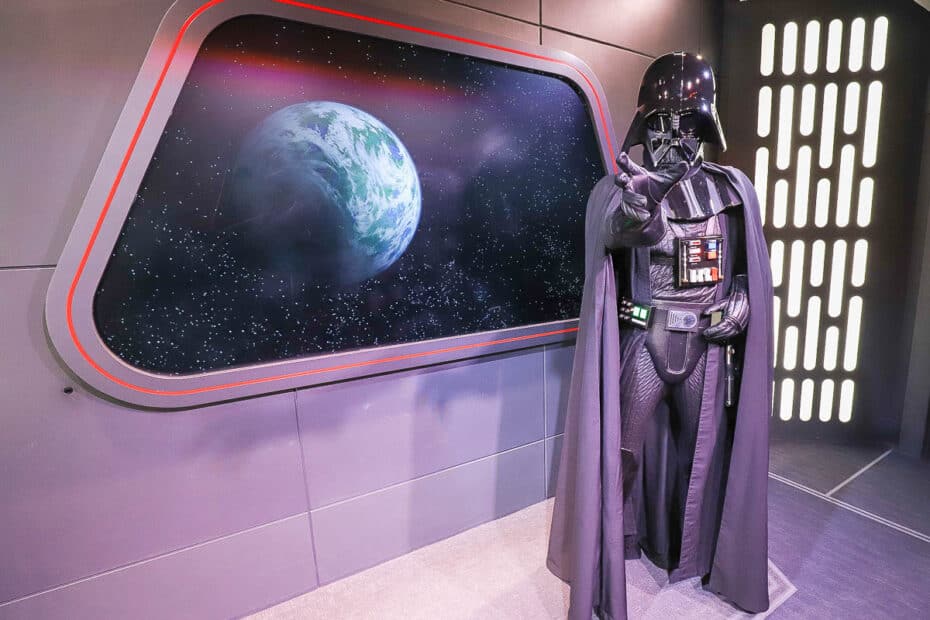 Trust me, no matter how old you are, this meet has a way of making you feel like you've gotten yourself into a bit of hot water. Remember, Darth Vader is a villain and will stay in character the entire time.
So when visiting with children, it's essential to ensure they are prepared to meet this kind of character. The last thing you want is to traumatize your child. Disney World is supposed to be a magical place.
Unfortunately, there wasn't a PhotoPass photographer present on the day of this visit. However, the cast member attending the meet was taking photos for guests with their devices.
Like Chewbacca, wait times are generally the lowest for this character meet first thing in the morning and up to one hour before the location closes. So if meeting Darth Vader is important to you, I recommend getting it out of the way sooner rather than later.
Additionally, BB-8 meets in the immediate area. His lines are usually minimal compared to the other two characters.
Related: BB-8 Character Meet
For more of our experiences meeting characters at Hollywood Studios, try these:
Or you might like to browse the entire list of Disney World Character Meet-and-Greets.
In the Comments
Are you brave enough to meet Darth Vader on your next visit to Hollywood Studios? May the force be with you!
Planning a Walt Disney World or other Disney Destination vacation?
Our friends and travel partner, Firefly Travels, excels at doing Disney differently. You can fill out a plan your trip form on their website, and someone will reach out shortly to discuss the specifics.