Meet Chewbacca (the Friendly Wookie) at Disney's Hollywood Studios
In this article, we visit Disney's Hollywood Studios to meet Chewbacca, the Wookie from Star Wars. We'll preview his meet-and-greet location, discuss wait times, and a few other details.
Chewbacca is the friendliest Wookie I know. Okay, he's the only Wookie I know. But did you know that you could meet him yourself?
Chewbacca has a character meet-and-greet at Disney's Hollywood Studios. And this is a meet you don't want to miss on your vacation!
Upfront, be prepared for a longer-than-average wait. As you probably already know, he's quite a popular character.
This article was updated on February 4, 2023.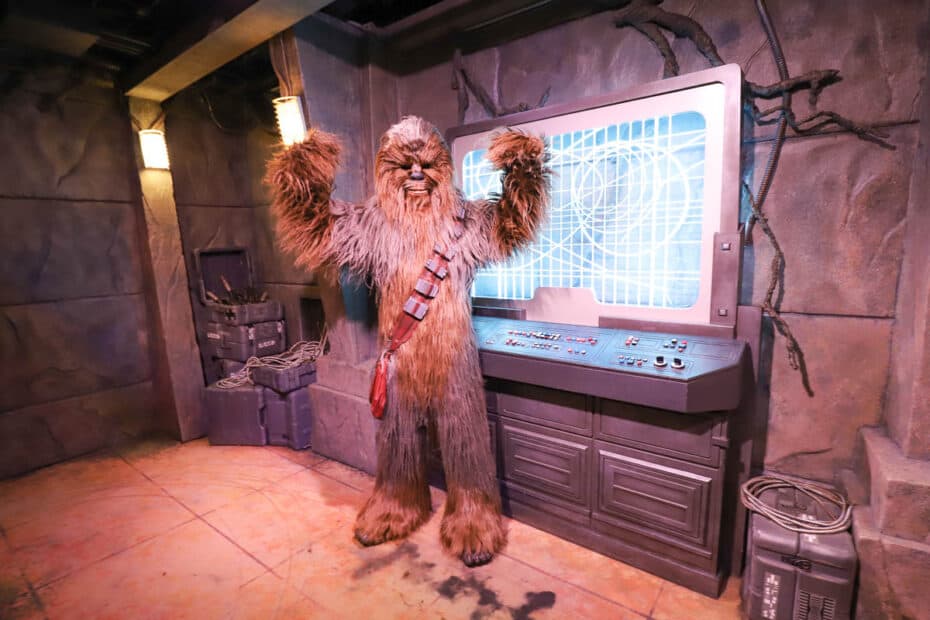 Chewbacca meets location is at Star Wars Launch Bay inside Disney's Hollywood Studios. Launch Bay is located toward the back of the Animation Courtyard.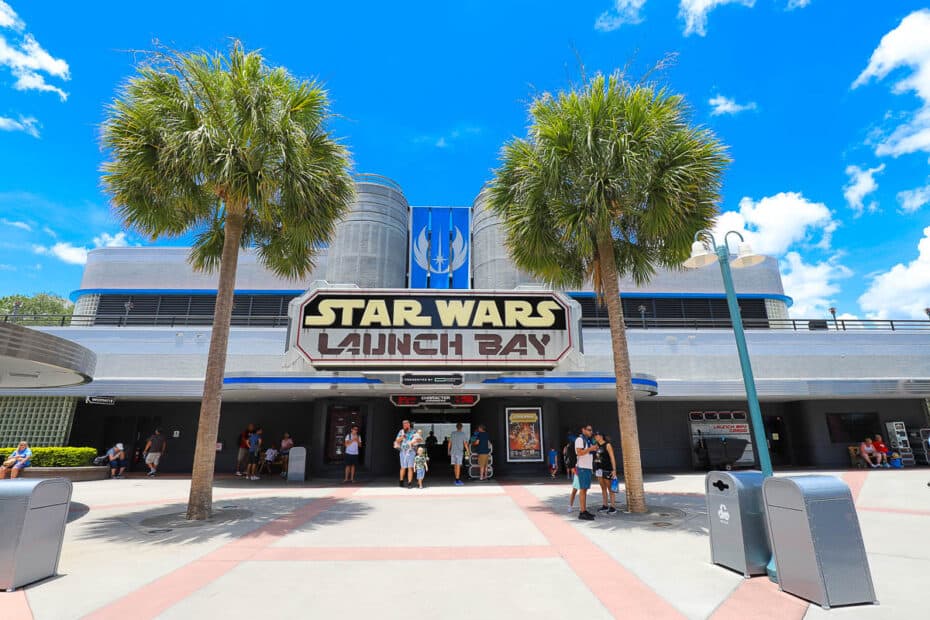 Outside the Launch Bay building, a board lists the operating hours and posted wait times for each meet-and-greet. For example, Chewbacca usually meets guests daily between 9:00 a.m. and 7:00 p.m.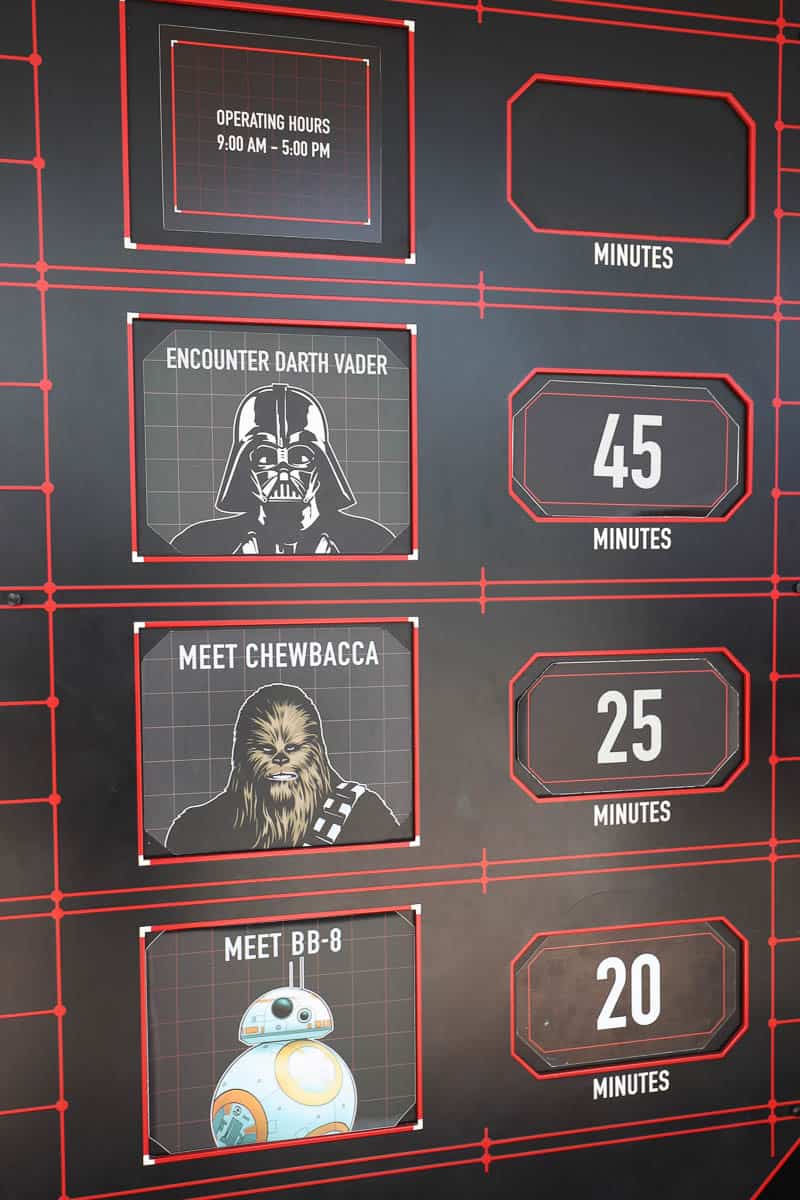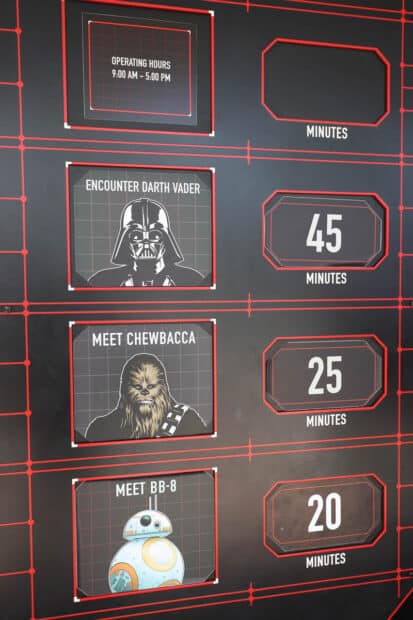 Chewie (for short) had a 25-minute wait on the afternoon of this visit. After meeting with BB-8, I got in Chewbacca's line at 1:48 p.m.
Related: Meet BB-8 at Hollywood Studios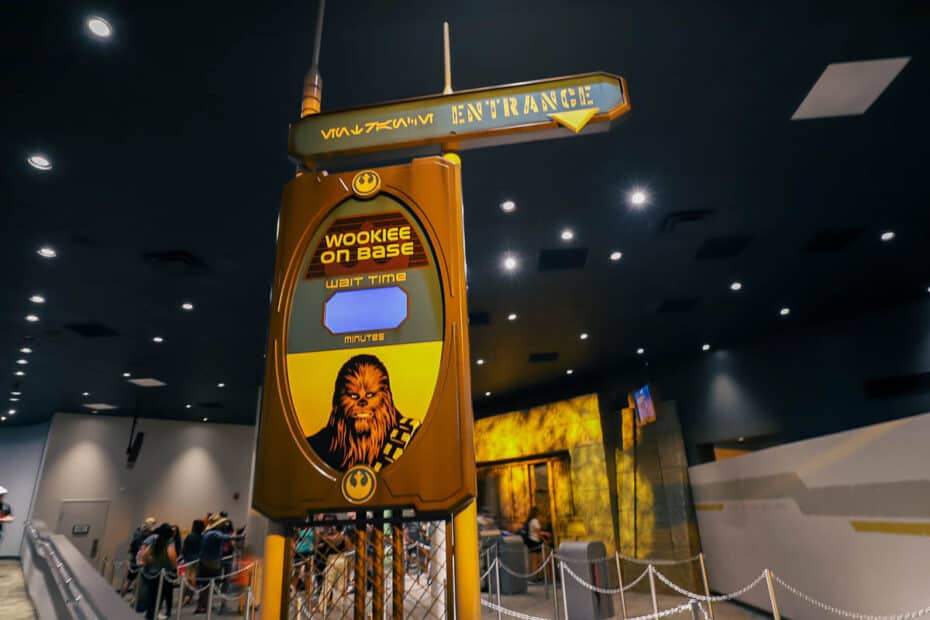 There was a considerable number of guests ahead of me.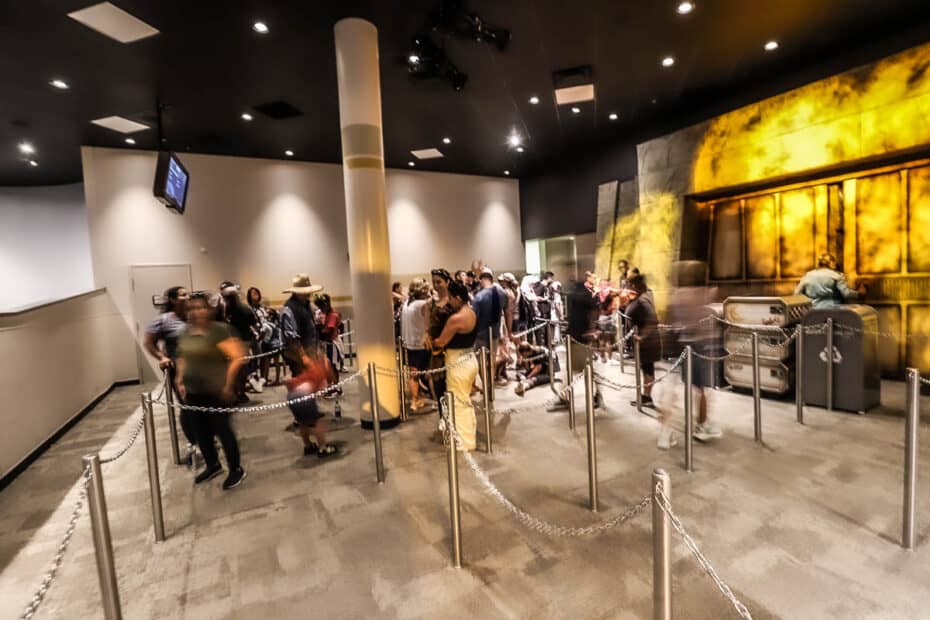 It was 2:11 p.m. when it was my turn to meet Chewbacca. So I waited for a total of 23 minutes. Thankfully, all of the meets at Launch Bay are inside, which makes for a more comfortable wait than having to stand in line outside.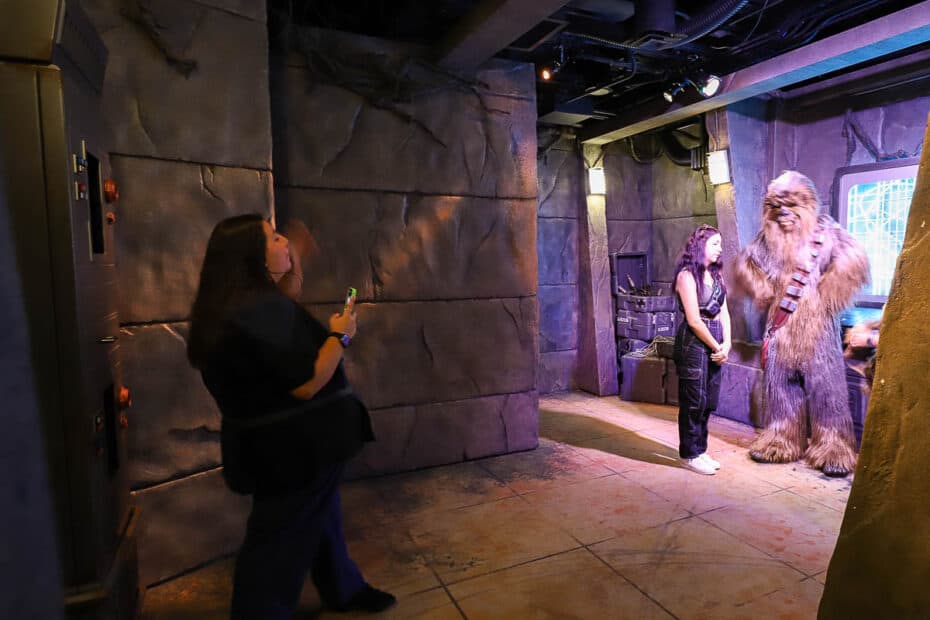 Chewbacca is exceptionally tall, but besides his looks, he's not intimidating. Instead, he's always excited and energetic as he welcomes each guest.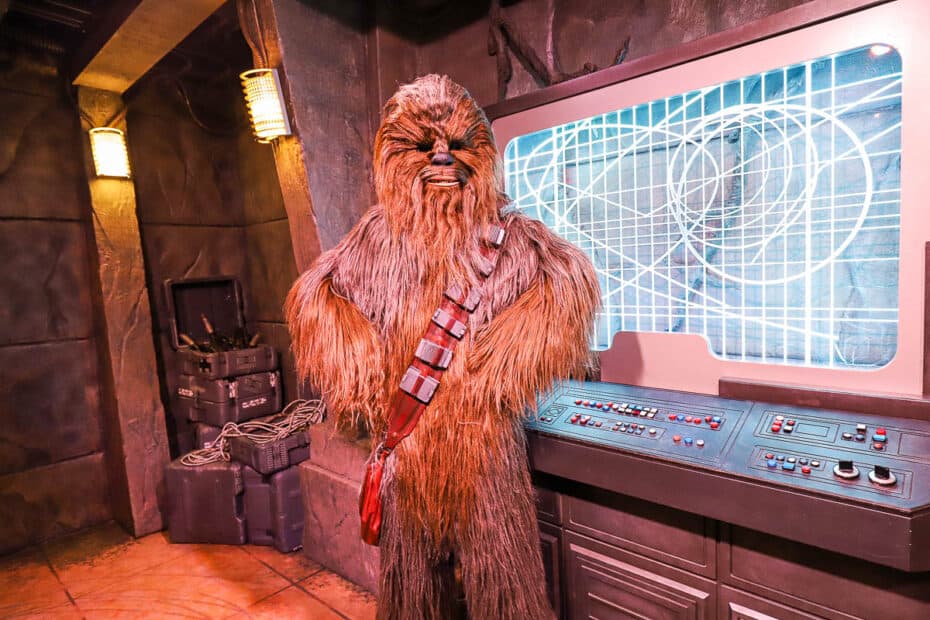 Unfortunately, Chewbacca doesn't sign autographs. It would be a little tricky with those big, furry paws. In addition, there wasn't a PhotoPass photographer available on the day of this visit.
However, there is a tremendous lack of PhotoPass photographers at the character meets lately. Hopefully, that will change. But for now, I wouldn't necessarily expect one anywhere.
You can always ask the cast member attending the meet if they mind taking your photo. Many of them are happy to oblige.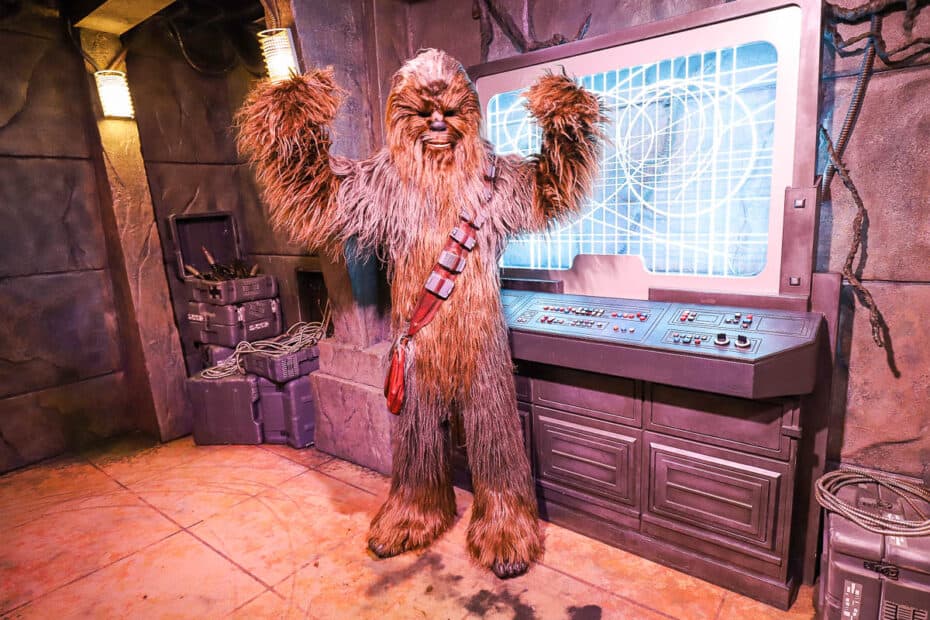 As far as talking points, Chewbacca communicates with his hands and arms, but he is a non-talking character. However, he does give the best hugs.
I have found the best times to meet Chewbacca are early in the morning or later in the afternoon, closer to the time Launch Bay is scheduled to close. Wait times tend to drop in the last hour the characters meet here.
But if this meet-and-greet is important to you, I'd get it out of the way sooner rather than later.
For more character meets at Hollywood Studios, try these:
You might also enjoy browsing our list of every character meet at Disney World.
In the Comments
Overall, Chewbacca's meet is always well worth the wait. Do you plan to meet him on your next visit to Hollywood Studios?
Planning a Walt Disney World or other Disney Destination vacation?
Our friends and travel partner, Firefly Travels, excels at doing Disney differently. You can fill out a plan your trip form on their website, and someone will reach out shortly to discuss the specifics.