Daisy Duck is one of the finest characters you'll ever meet at Walt Disney World. She is full of sass and ready to strike a pose at any given moment.
But where can you meet Daisy Duck? Well, lately, Daisy has been meeting at Epcot's International Gateway.
And if you were to see her out, I recommend joining the line. Trust me. She's worth taking a few extra minutes of your day to meet.
You see, there are character meets, and then there's Daisy.
Unfortunately, Daisy often seems to get the short end of the stick. She's not one of the fabulous five, but she's close.
And then she's always having to compete with Donald's large family! Between his Uncle Scrooge and the nephews, Daisy kind of gets sidelined.
So when she has her very own character meet all to herself, she knows it's her time to shine. And shine, she does. Just wait until you see some of these photos!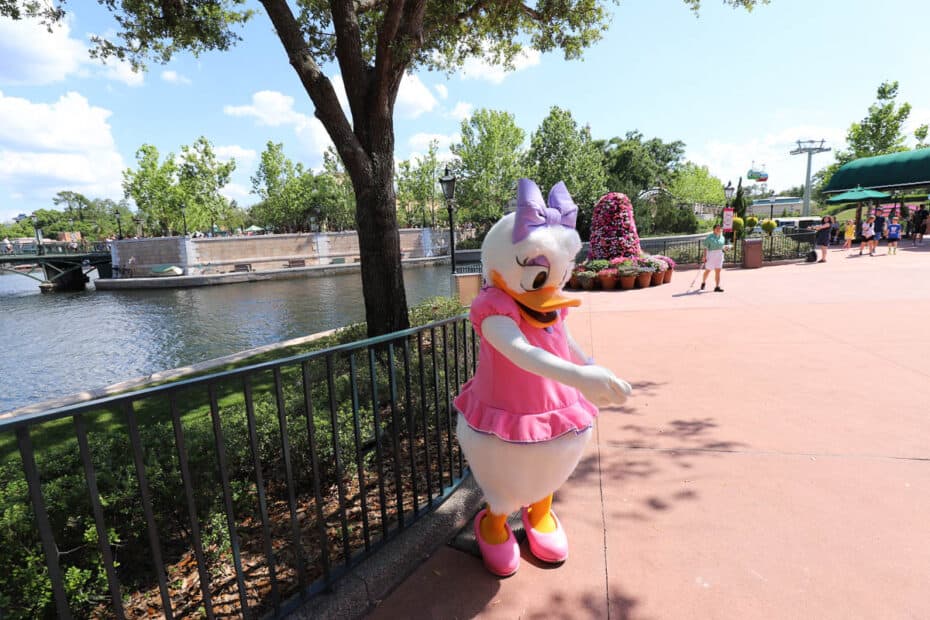 When I got in line to meet Daisy, it was 3:48 p.m. There were about ten groups ahead of me.
Daisy's line forms right inside the International Gateway, AKA the back entrance to Epcot. She greets guests along the water directly across from World Traveler.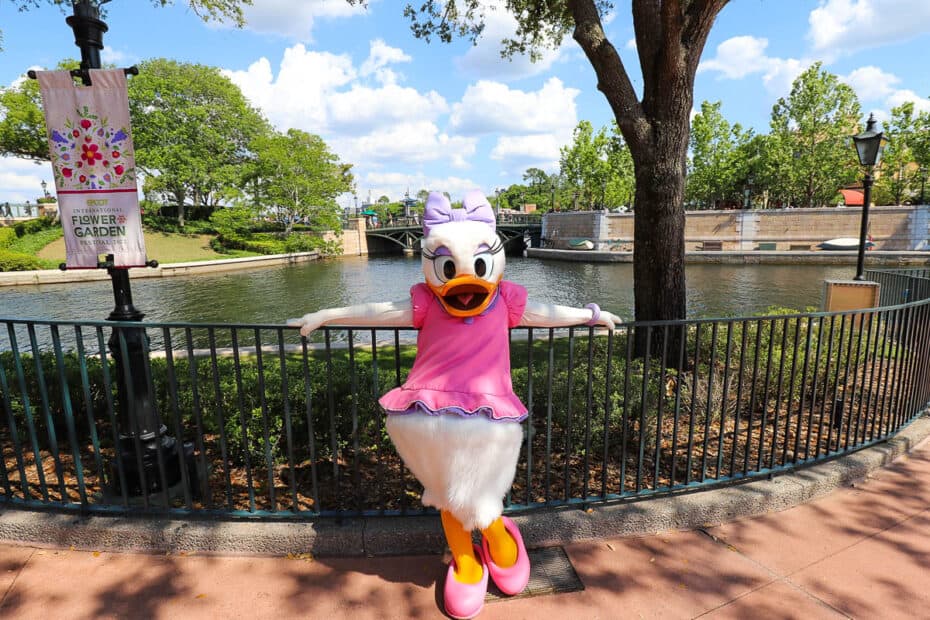 It was 3:56 p.m. when I met Daisy, so the time investment was minimal. And even though this meet is outside, most of the line is in the shade.
Daisy took one look at my camera, and the photoshoot began. Everyone stopped to watch.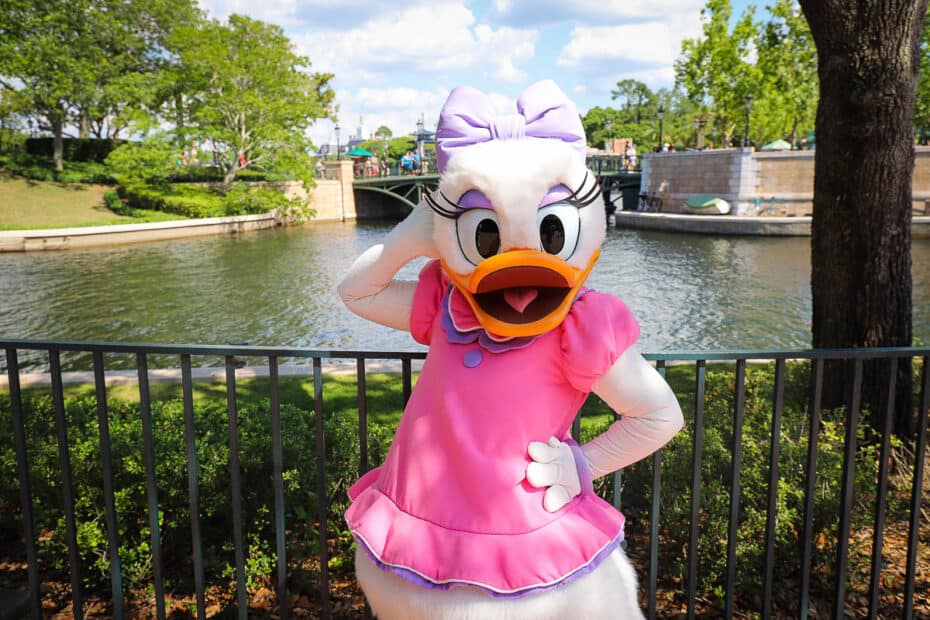 She made our day with her fabulous attitude.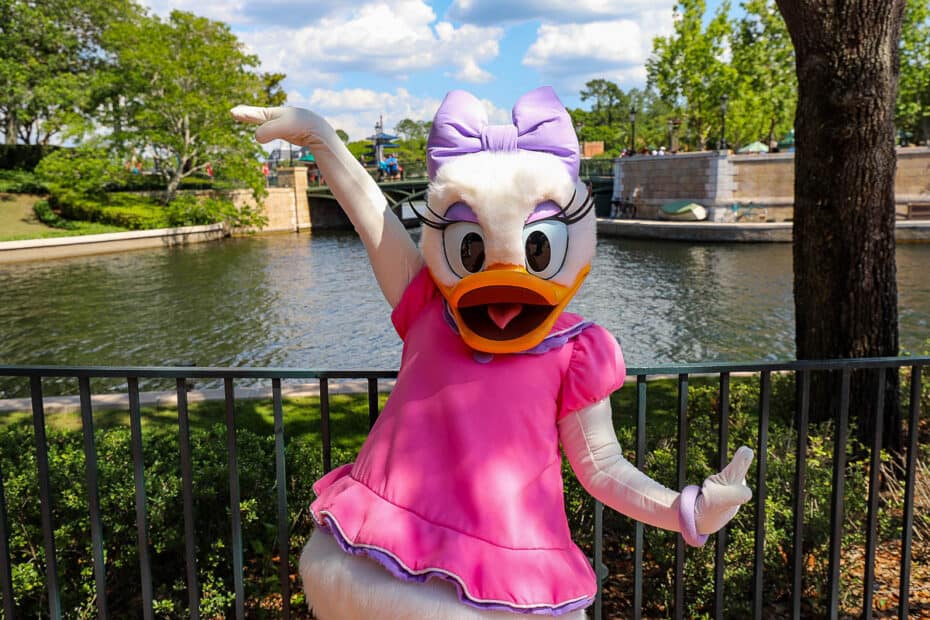 These are those little moments that provide a lifetime of memories.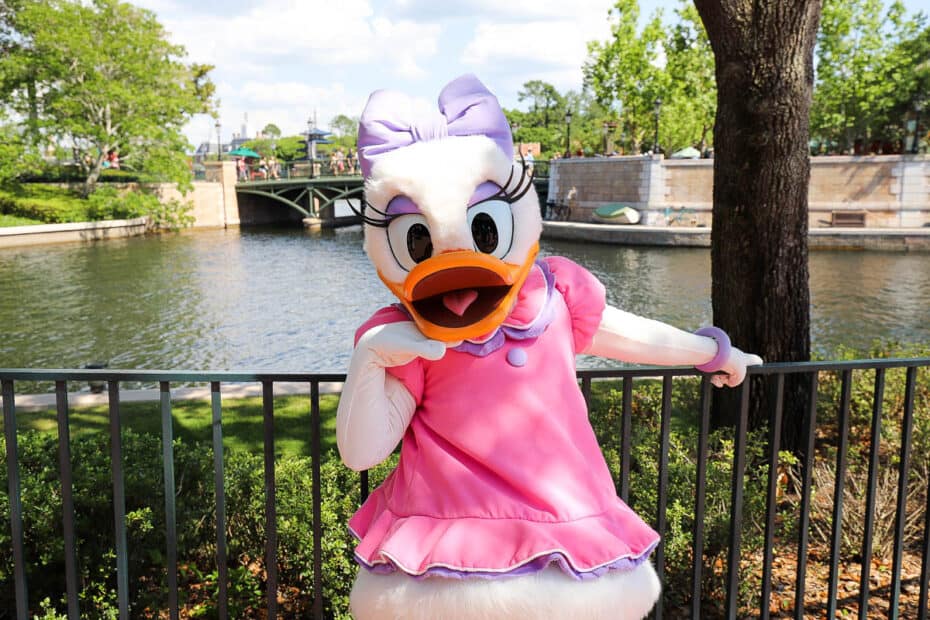 Seriously, that Donald Duck is one lucky guy.
Related: Meet Donald Duck at Epcot
And after all that, she signed my autograph book. So while Daisy is not a talking character, she does sign autographs, along with all of her posing.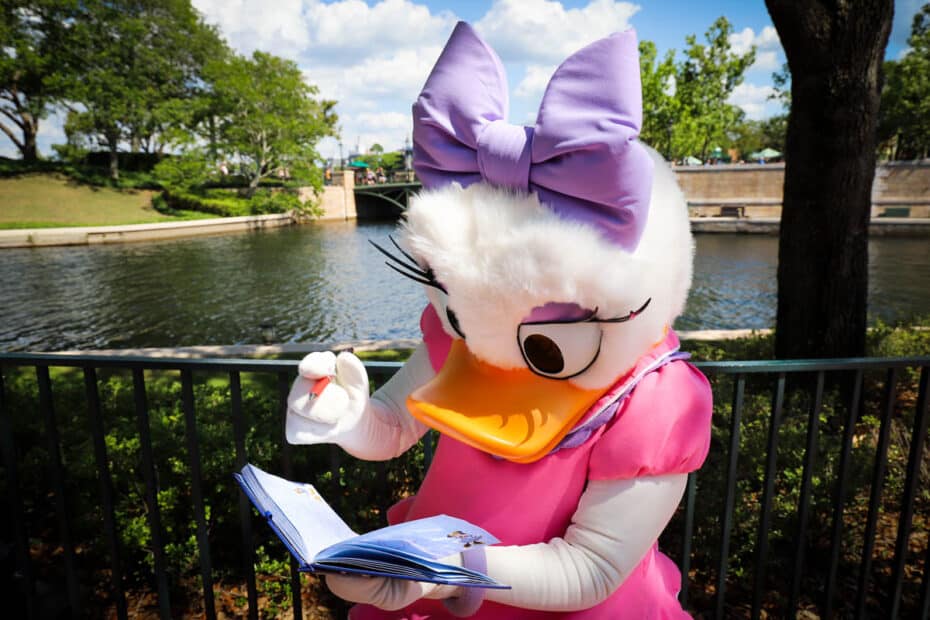 She even showed off her signature.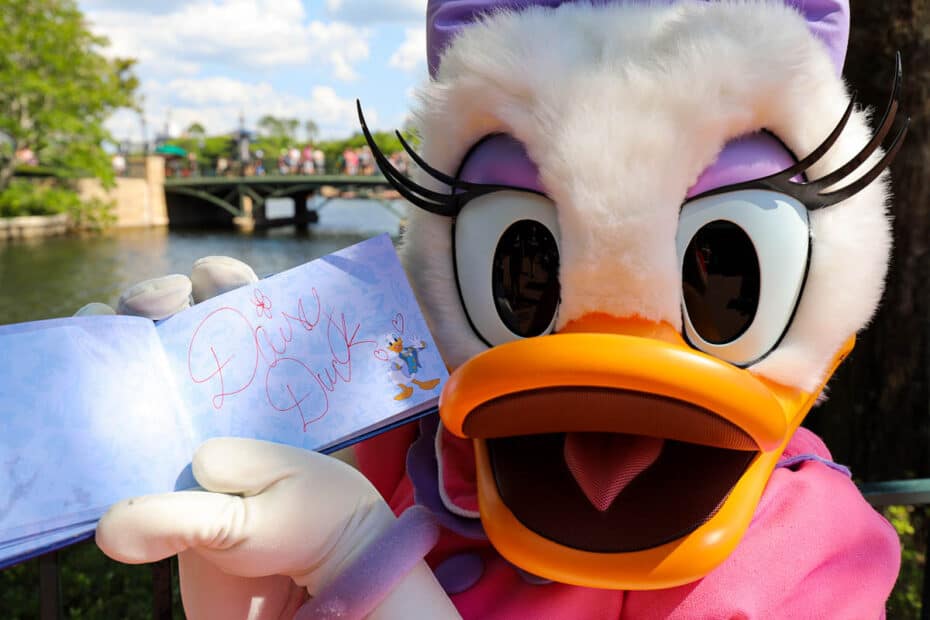 And she dotted her "i" with a daisy!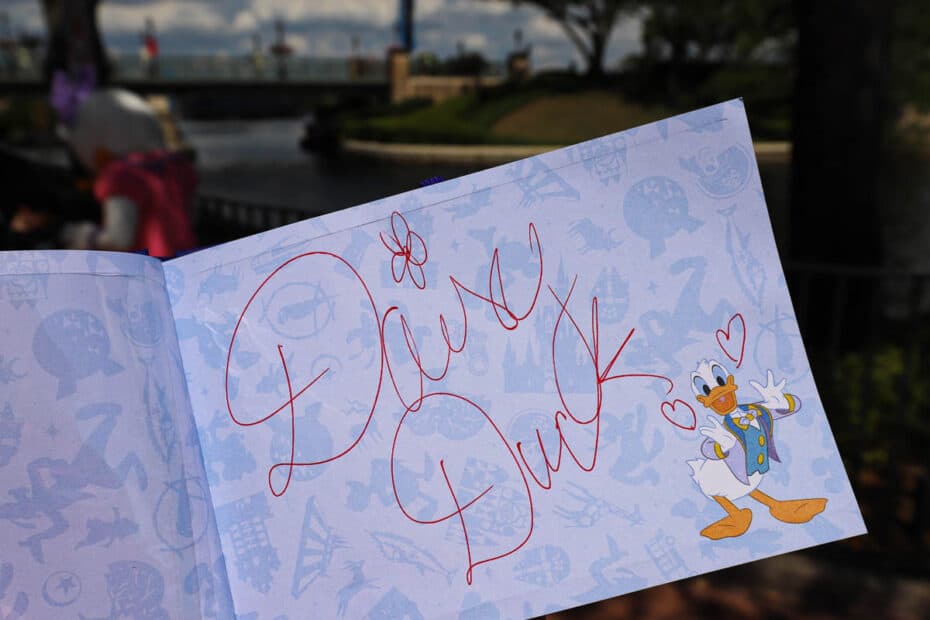 In addition, a PhotoPass photographer was available to take pictures of guests with the Memory Maker. If you don't have the Memory Maker, you can always ask if they'll take a photo with your personal device.
For more characters, check out our Epcot Character Meet and Greets Guide. Or you might enjoy these other articles:
Additionally, we have a list of every character meet available at Disney World. Don't forget to pick up a character autograph book and have a pen handy for all of your meets!
Or you might enjoy learning more about character dining at Walt Disney World.
So do you plan to meet Daisy Duck at Epcot? Isn't she the best?