It's Tough to be a Bug! at Disney's Animal Kingdom
It's Tough to be a Bug! is a theater-based 3D attraction located underneath the base of the Tree of Life at Disney's Animal Kingdom. Fans of the original animated film A Bug's Life will likely enjoy this interactive experience, and it's not the worst place to take a break during the heat of the day.
This article discusses "It's Tough to be a Bug!" and what to expect. Additionally, we'll discuss whether or not you should use Lightning Lane here and the best time to experience the attraction.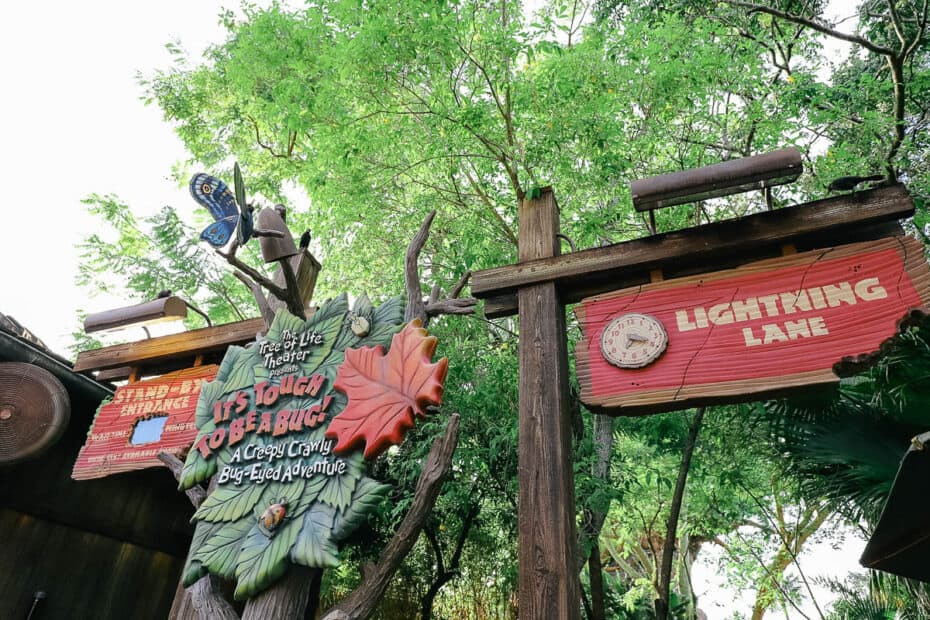 Here's a look at the quick reference details for this attraction.
| | |
| --- | --- |
| It's Tough to be a Bug! | Animal Kingdom Attractions |
| Location: | Discovery Island |
| Height Requirement: | None |
| Disney Genie+: | Yes, when available through Disney Genie+ service. |
| Ride Type: | Film in 3D Theater |
| Duration: | Approx. 10 minutes |
| Rider Switch: | None |
| Good For: | Children |
| Scary Factor: | Low |
| Must-Do List: | Low Priority |
| Perfect For: | All Ages |
| Special Mention: | It's a nice place to take a break. |
It's Tough to be a Bug!
Well off the beaten path, It's Tough to be a Bug is located on the Discovery Island Trails under the base of the Tree of Life. You'll find the entrance on the right side facing the Tree of Life from the park's entrance.
A sign overhead indicated the pathway that leads to the theater. You'll walk along the path toward the tree and eventually make your way underneath it.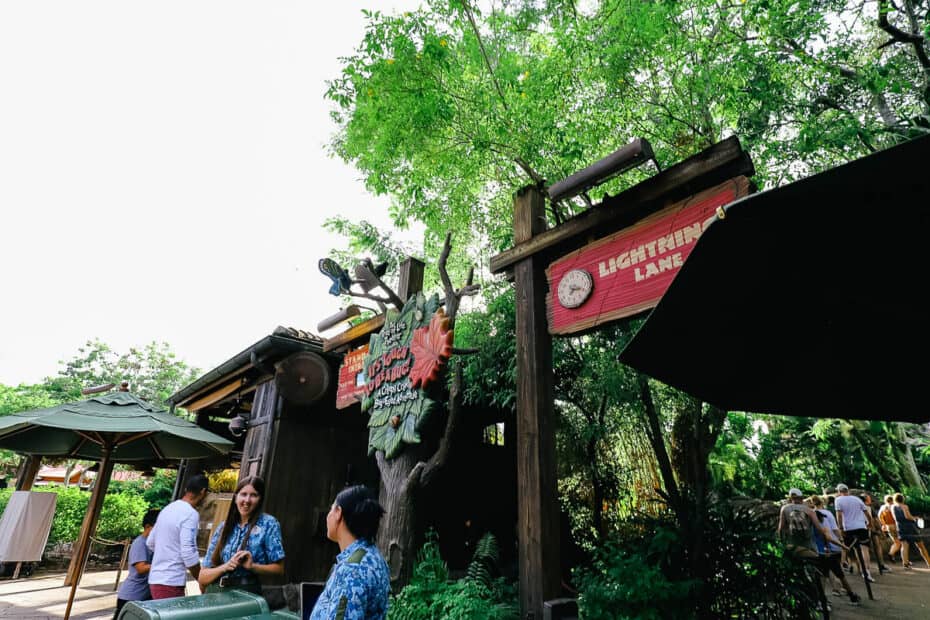 The idea of 'It's Tough to Be a Bug' is that you've entered a bug's life.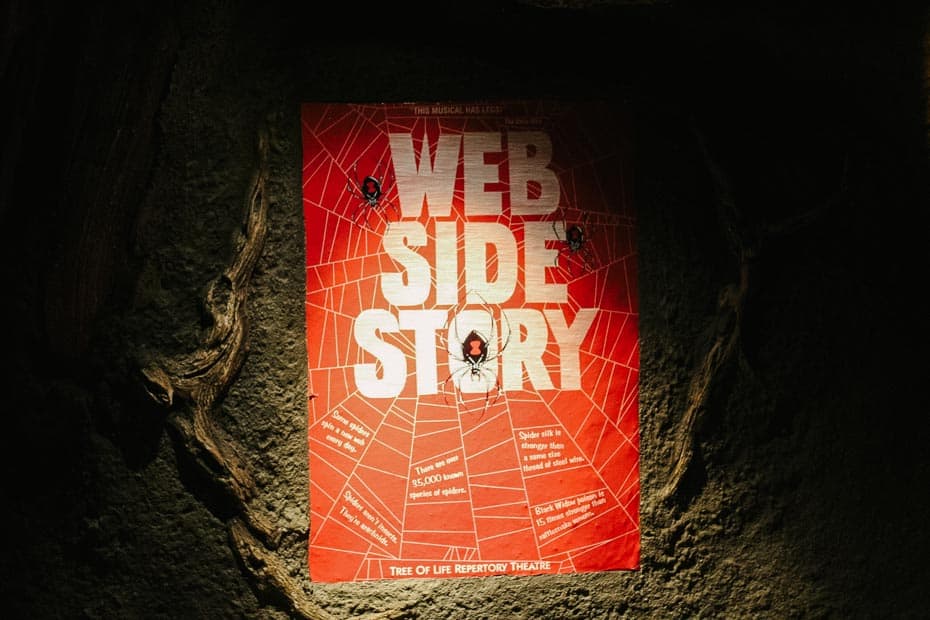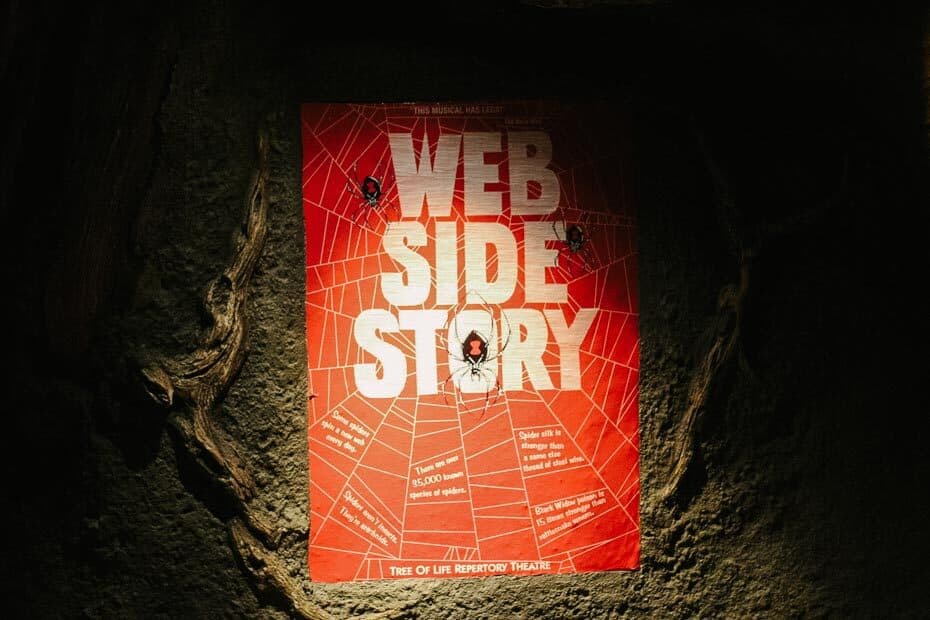 Several movie posters decorate the waiting area. Take the time to note their comical movie references if you have a minute.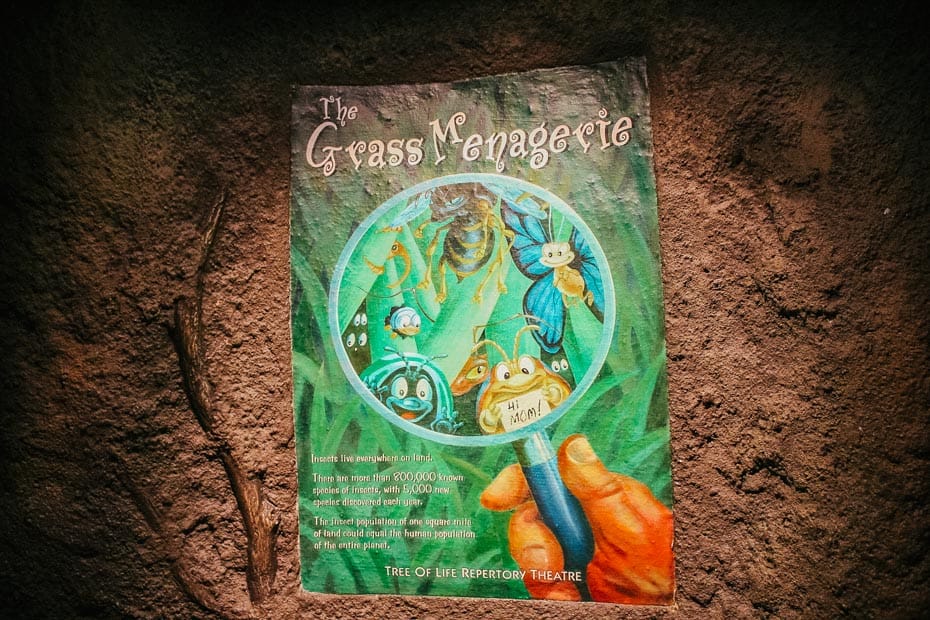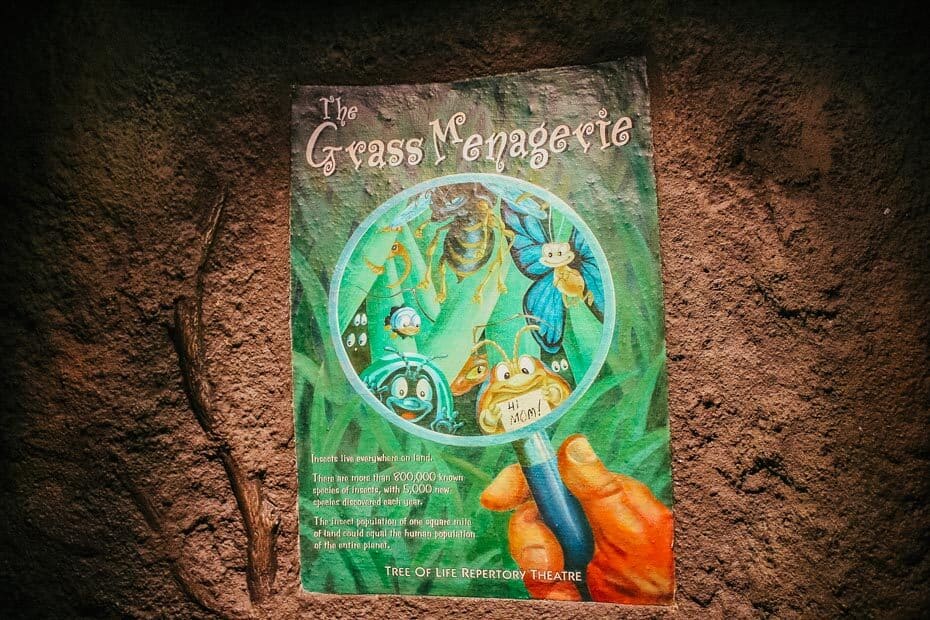 When the next doors open for the next show, you'll be directed into a theater.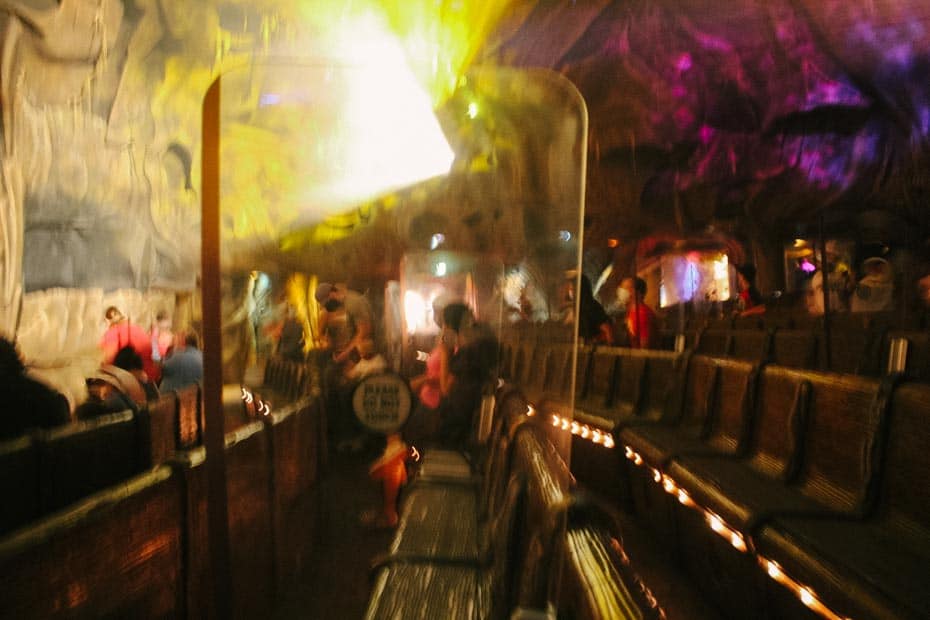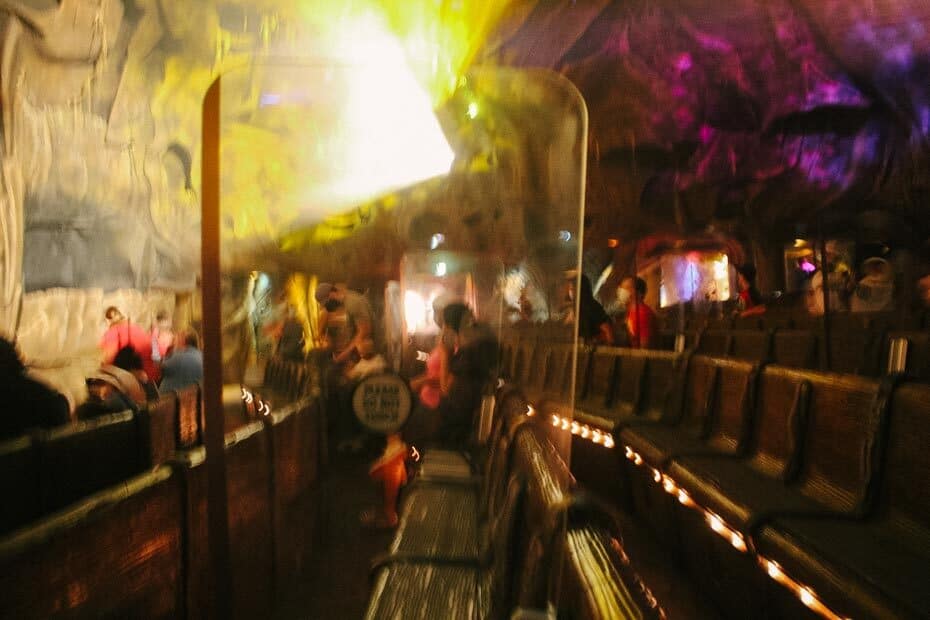 At the film's beginning, the screen is covered with beautiful butterflies. When the show begins, they start to move and fly away, revealing the stage.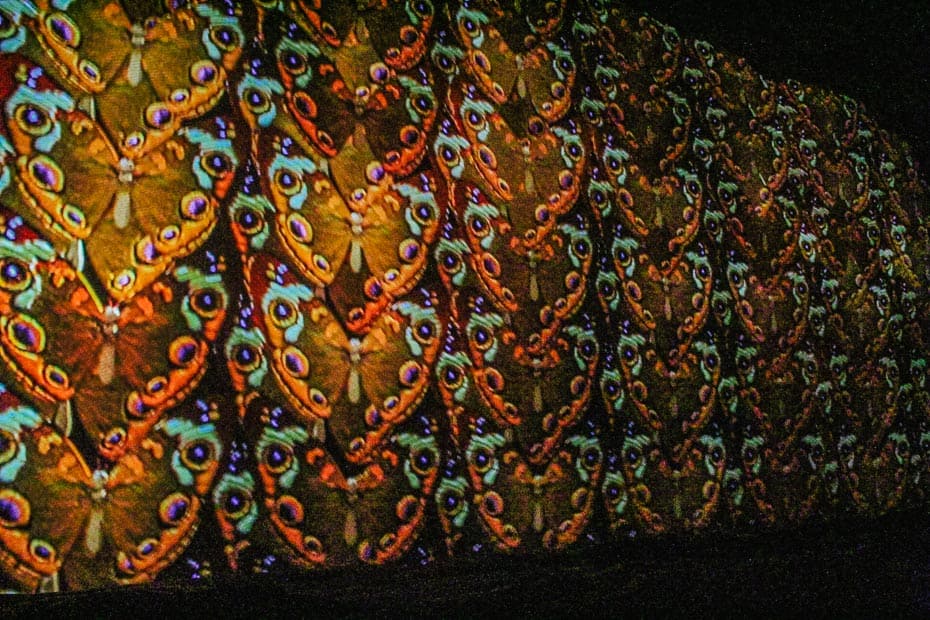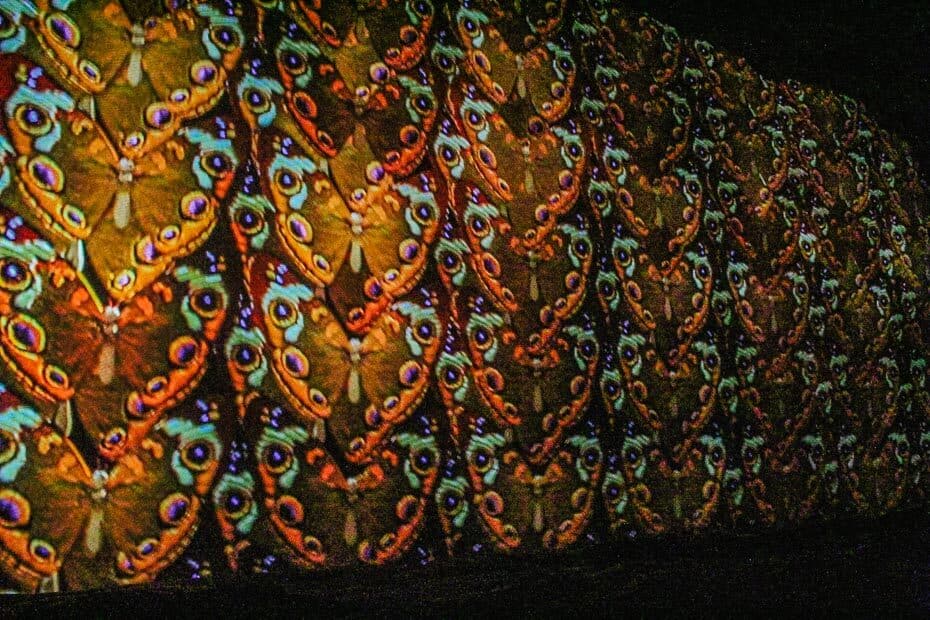 In addition to the 3D film, there are a few interactive elements where bugs appear.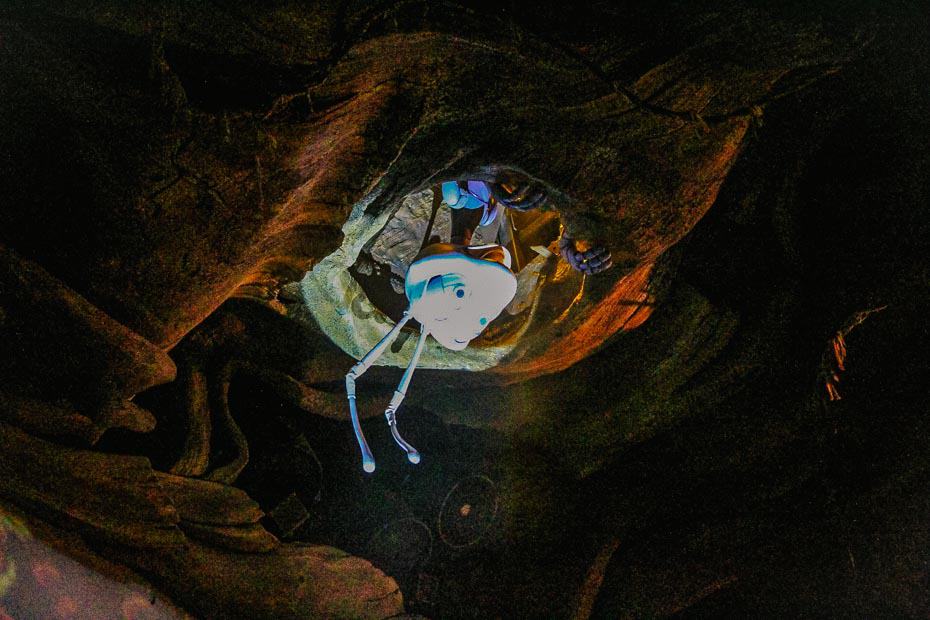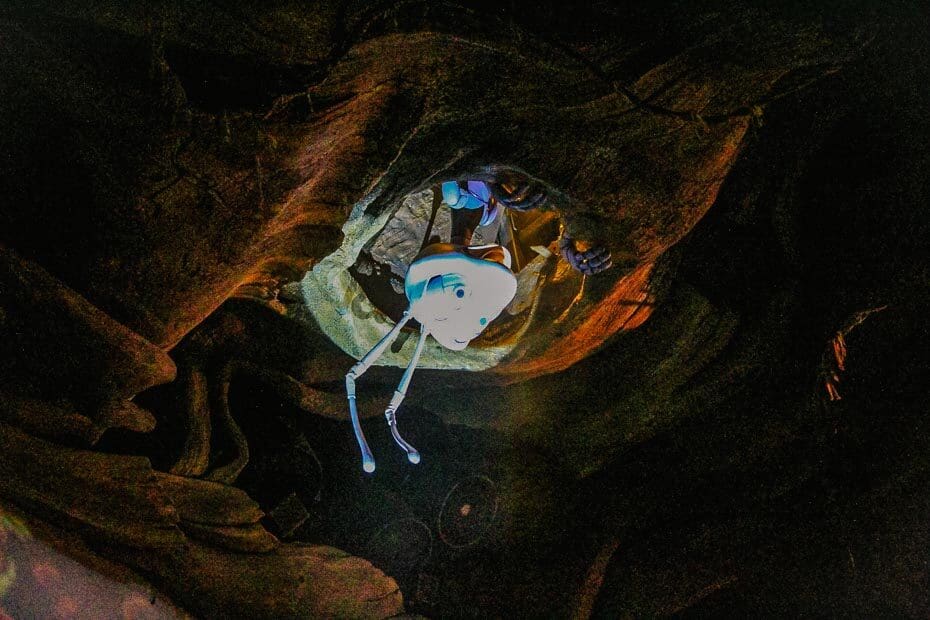 Most children will enjoy seeing 'It's Tough to be a Bug!' Additionally, I feel it's a decent place to take a break in the heat of the day.
However, if you or someone in your party is terrified of bugs, you might not enjoy the attraction. Thankfully, no actual bugs are involved, though.
But there are a few special effects during the experience that make you wonder. If you want to find out more about those, you'll have to experience this attraction for yourself.
3D glasses are provided for the film, and it has a duration of about ten minutes.
While this is a Genie+ offering, you do not need it. The longest wait for this attraction should be how long it takes for the next showing, which means you'll be fine waiting in standby.
For more attractions at Disney's Animal Kingdom, you might enjoy the following:
For more planning, you might enjoy some of our Disney World Resort Reviews. A few favorites include:
Lastly, don't forget to check out our list of Disney Restaurant Reviews. Some of our most popular options include our guide to Character Dining at Disney World and our Disney Signature Dining Guide.
So have you ever done "It's Tough to be a Bug?" Let me know in the comments below.
Planning a Walt Disney World or other Disney Destination vacation?
Our friends and travel partner, Firefly Travels, excels at doing Disney differently. You can fill out a plan your trip form on their website, and someone will reach out shortly to discuss the specifics.