Kali River Rapids at Disney's Animal Kingdom
This article discusses riding Kali River Rapids at Disney's Animal Kingdom.
Kali River Rapids is a raft-style attraction in the Asia section of Disney's Animal Kingdom. This attraction offers the opportunity to rush down raging rivers before plunging down a 20-foot drop toward the end.
Below, we'll discuss a few essential details you need to know before experiencing Kali River Rapids. Make no mistake. You will get wet.
How wet? It's difficult to say. But the last time I rode Kali River Rapids, years ago, we got soaked.
We were so drenched that I vowed never to ride this attraction again. As of the time of this last update, I haven't.
So you'll want to be prepared.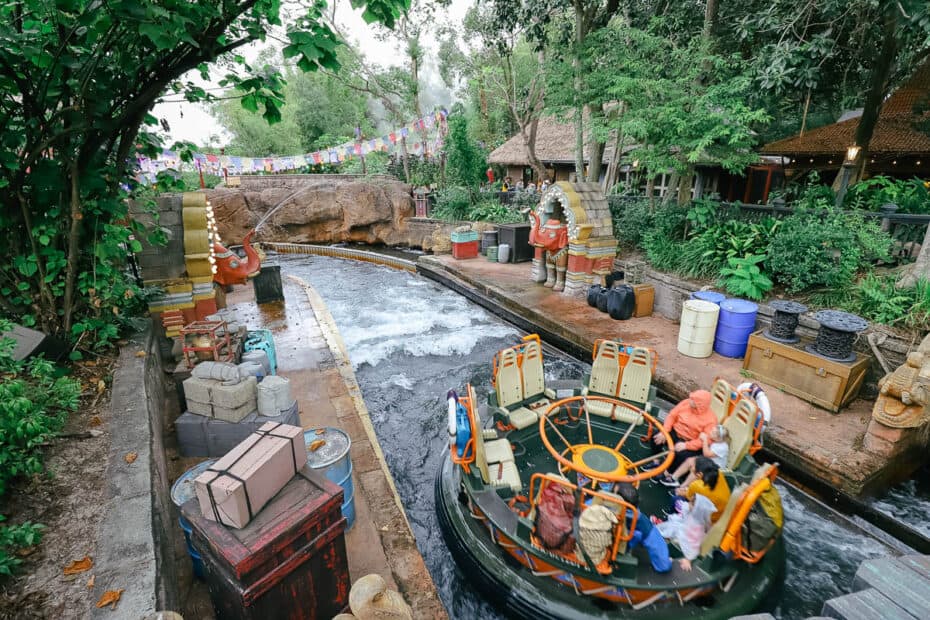 Here are a few quick references for the ride:
| | |
| --- | --- |
| Kali River Rapids | Animal Kingdom |
| Location: | Asia |
| Disney Height Requirement: | 38″ |
| Genie + Eligible: | Yes |
| Ride Type: | Water Raft Ride |
| Seats Per Vehicle: | 12 per raft |
| Rider Switch at Disney: | Yes |
| Good For: | Anyone who likes water rides. |
| Scary Factor: | Medium |
| Must-Do List: | Low Priority |
| Perfect For: | Tweens, Teens, and Adults |
| Special Mention: | Pack your poncho. You will get wet! |
Kali River Rapids Review
Kali River Rapids offers the opportunity to float down a river roaring with whitewater rapids. You'll board a raft that seats up to 12 guests.
There is a 38″ height requirement to ride Kali River Rapids. Additionally, this attraction often has long waits during the hotter portion of the day, especially during the summer.
However, if you visit in the cooler months of the year (and if the attraction is open), waits probably won't be so significant.
Since this is a rapids ride, this attraction will close during inclement weather.
If you plan to ride Kali River Rapids, you'll probably want to bring a couple of disposable ponchos to put on before you board the raft. They might help keep you from getting entirely soaked on the ride.
Additionally, there is a locker area near the restrooms across from the Kali River Rapids entrance. You can reserve a locker here for up to two hours at no charge.
Two hours should give you plenty of time to store your belongings, experience the attraction, and then return to retrieve your items. You'll need to swipe a credit card and select a pin to access your locker.
What should you store in the lockers? Anything you don't want to get wet. But typically, you're mobile device and all other personal items.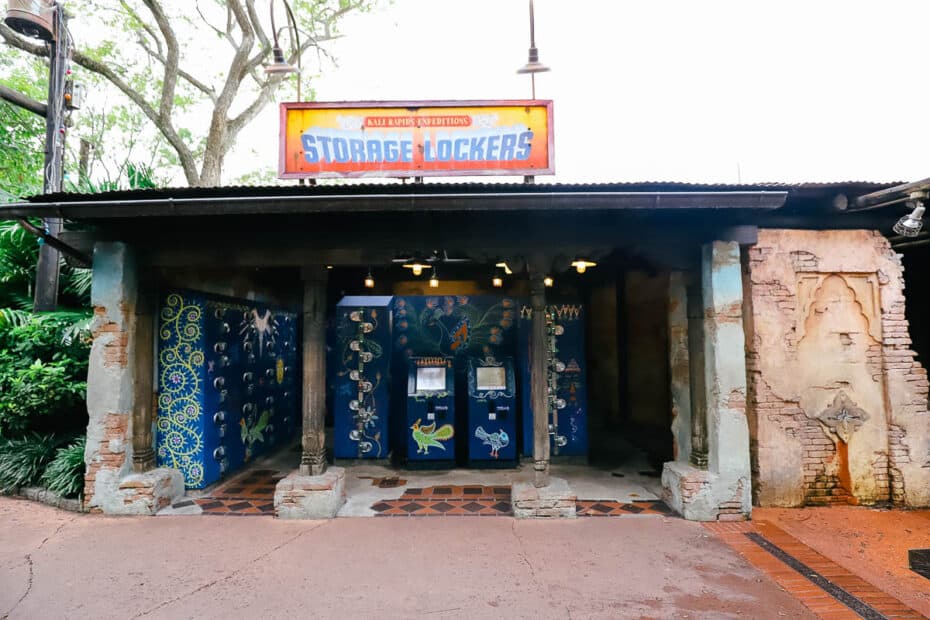 As far as Kali River Rapids goes, I feel it's a bit overrated. While the attraction is located in a beautiful area of the park, there's not a lot of substance to the ride.
You'll float through an area, spin around a few times, and then hit a drop.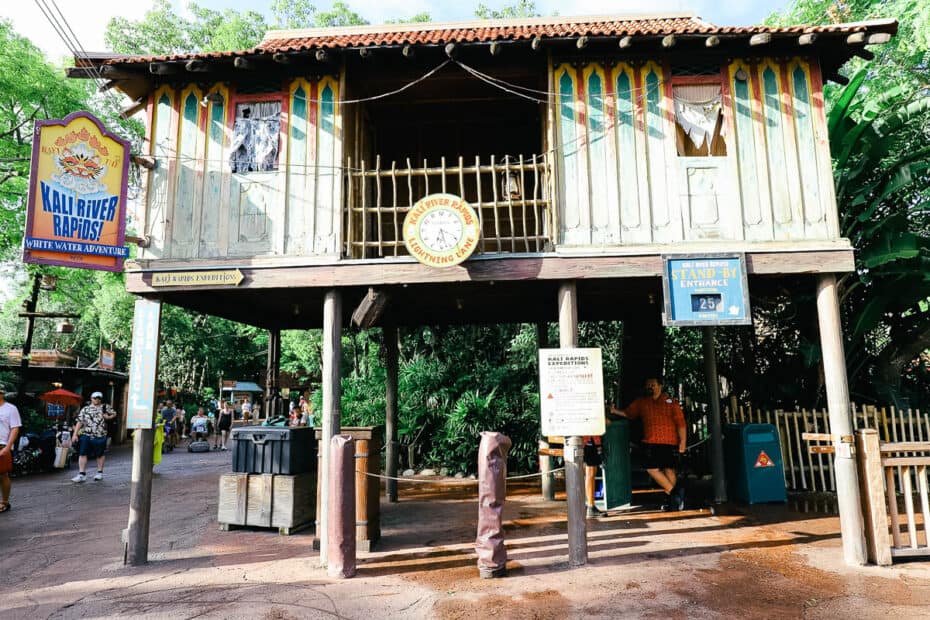 Along the way, a few areas with waterfalls help build on anticipation. However, depending on what side of the raft goes underneath them, they could leave you drenched.
Of course, some people love this attraction. But, unfortunately, I'm not one of them. So I'll let you decide.
For more ride reviews, we have a list of all the attractions at Disney's Animal Kingdom. Some of those include these popular rides:
Planning a trip to Disney World? You might enjoy browsing our Disney World Resort Reviews. Some of our favorites include:
In the Comments
What are your thoughts on Kali River Rapids? Do you care to get wet, or would you prefer to stay dry?