Disney and Pixar Short Film Festival at Epcot
This article discusses the Disney and Pixar Short Film Festival attraction at Epcot.
The Disney & Pixar Short Film Festival is an attraction located in the Magic Eye Theater, which sits adjacent to the Imagination Pavilion at Epcot. Formerly, this space was home to Captain EO, featuring Michael Jackson.
However, a few years back, Disney turned the theater into a new attraction featuring an 18-minute festival of popular Disney and Pixar short films. Below, we'll go over the need-to-know information for experiencing this attraction.
We will also discuss the best times to experience the film festival. Additionally, we'll touch on whether or not it's worth taking up part of your valuable touring time.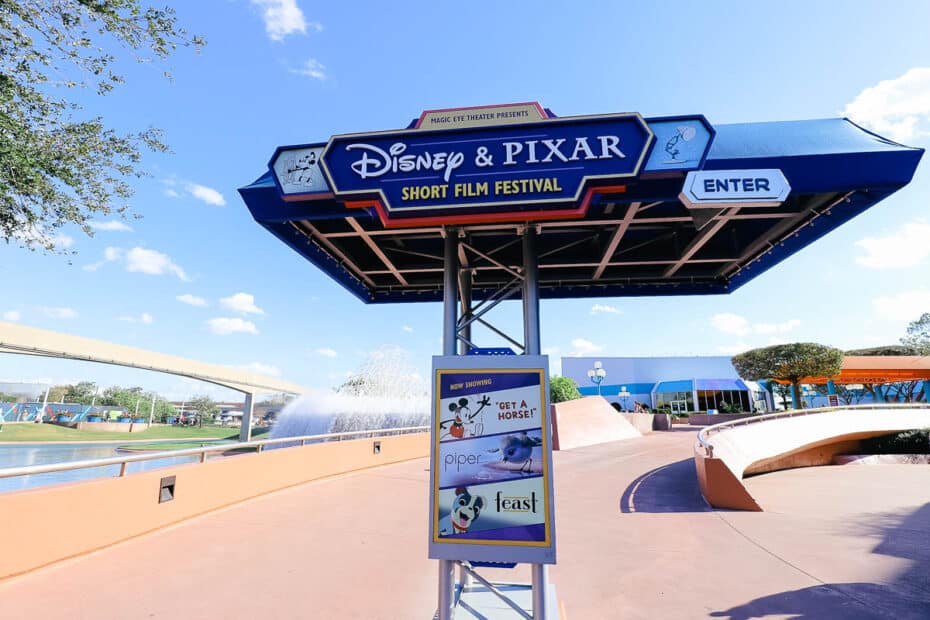 Below is a quick reference chart for experiencing the Disney and Pixar Short Film Festival.
| | |
| --- | --- |
| Disney and Pixar Short Film | Epcot Attractions |
| Location: | Imagination Pavilion |
| Height Requirement at Disney World: | None |
| Genie+ Eligible | Yes, not needed |
| Ride Type: | Theater Show |
| Seats Per Vehicle: | Theater |
| Duration: | 18 minutes |
| Good For: | Taking a break. |
| Scare Factor: | Low |
| Must-Do List: | Low |
| Perfect For: | All Ages |
| Special Mention: | Great area to be in during a shower. |
Disney and Pixar Short Film Festival
The Disney and Pixar Short Film Festival combines three different shorts (cartoons) from Disney and Pixar. A few warnings are listed outside of the entrance.
They indicate that the films are presented in 3D animated shorts with loud noises and musical soundtracks. A warning notes that the attraction might be frightening for children and that wheelchair (ECV) access is available.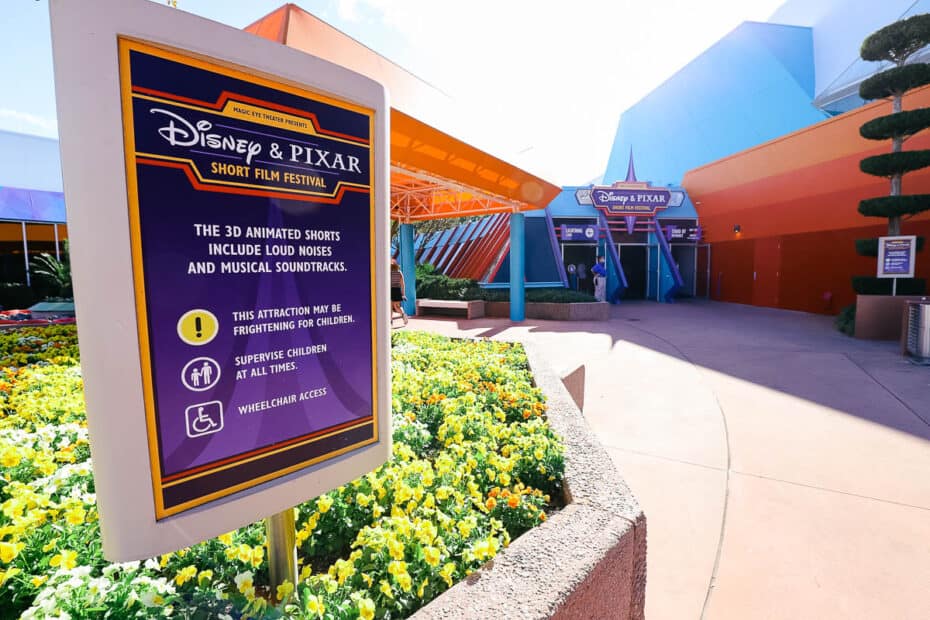 You'll notice a Lightning Lane entrance and a Stand-by entrance to the theater. As far as Genie+ goes, the only wait you should expect is for the next show to begin. Therefore, you probably don't want to select this option for a Genie+ selection.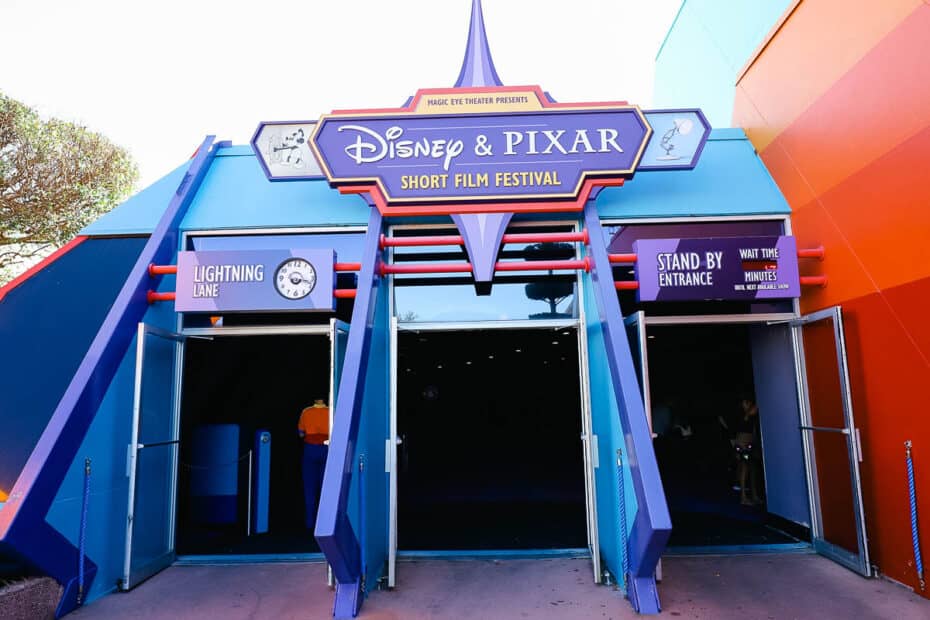 When you enter the theater, you may see Mickey Mouse greeting guests to the immediate right. This is his current location at Epcot.
Related: Meet Mickey Mouse at Epcot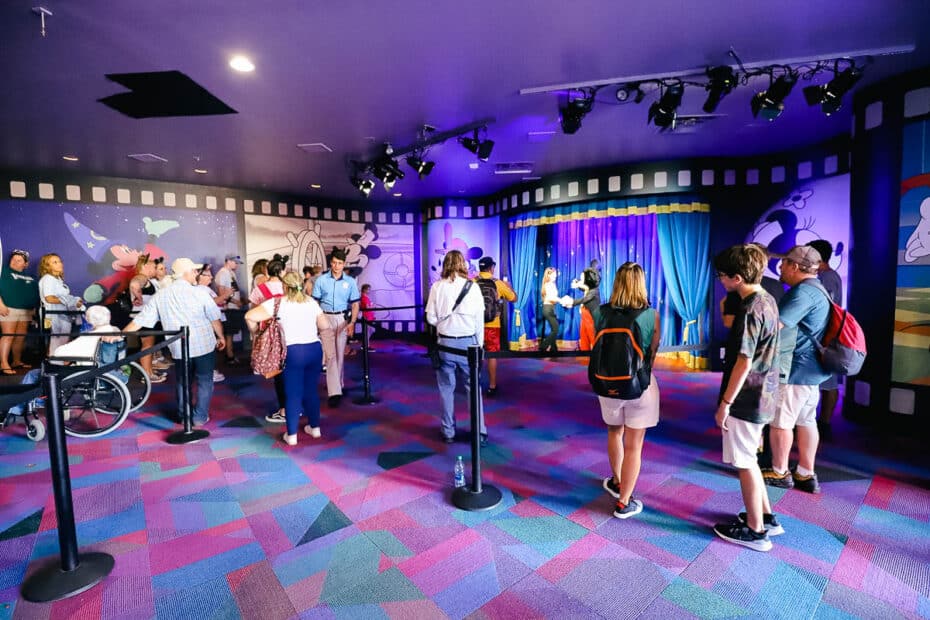 When you enter the theater's lobby, you'll notice a sign that indicates which films are playing. They include:
"Get A Horse"
Piper
Feast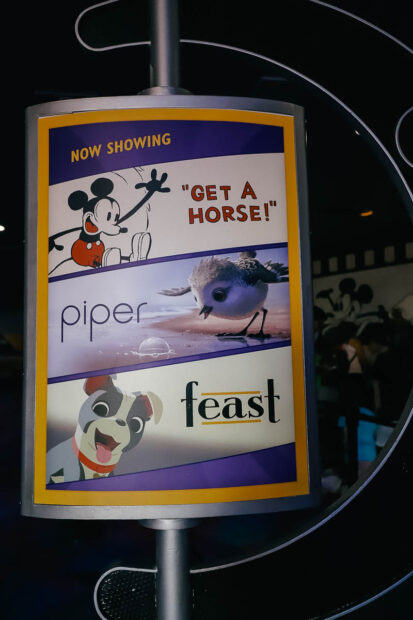 You'll pick up a pair of 3D glasses as you continue to the waiting area.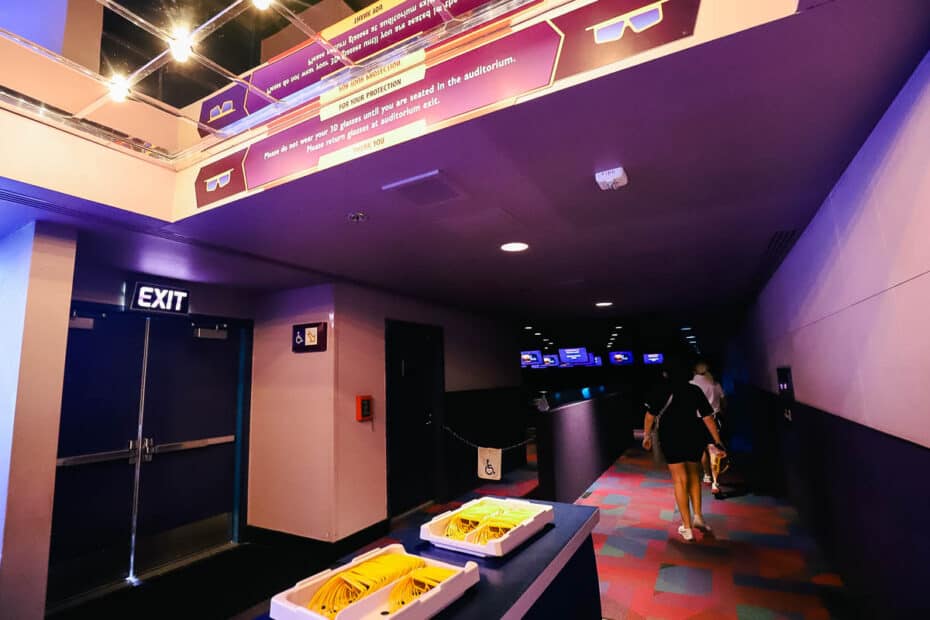 Here is a look at the pre-show. Most everyone who arrives early ends up grabbing a seat on the floor.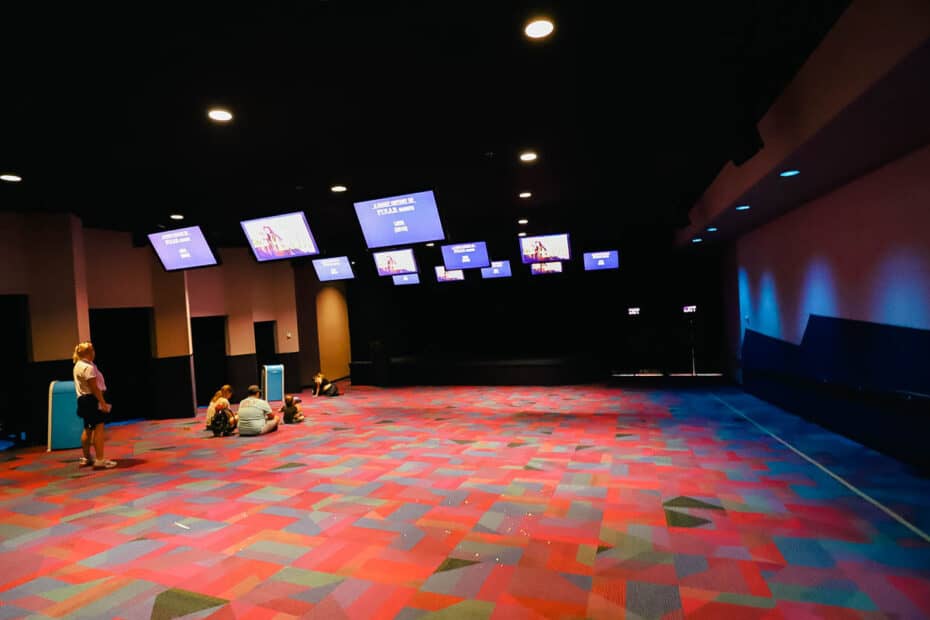 Overhead, the pre-show shares fun facts about the history of Pixar. Every couple of minutes, the screen will provide the wait time until the next show begins.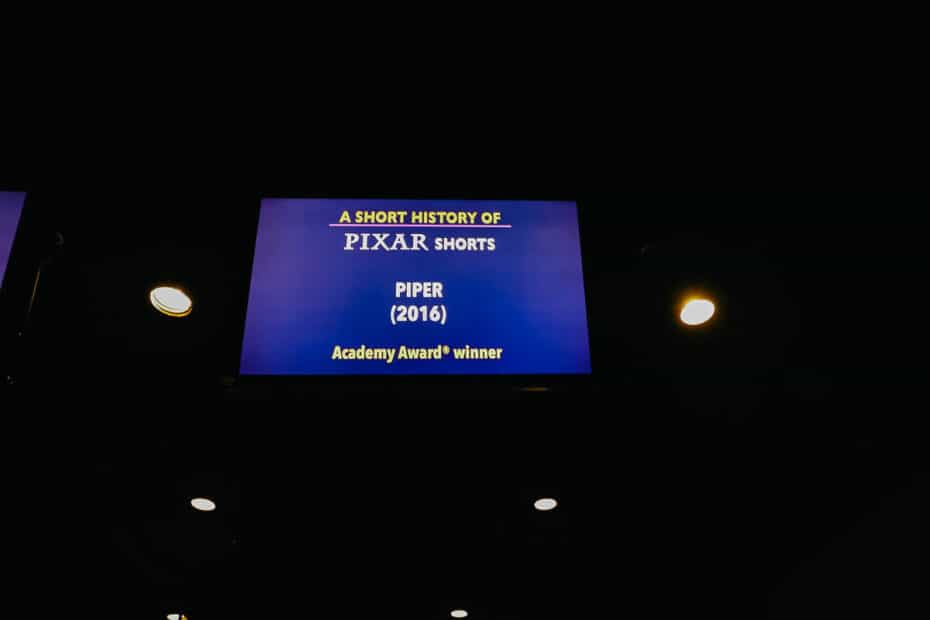 Then the doors to the theater open, and everyone is asked to find a seat.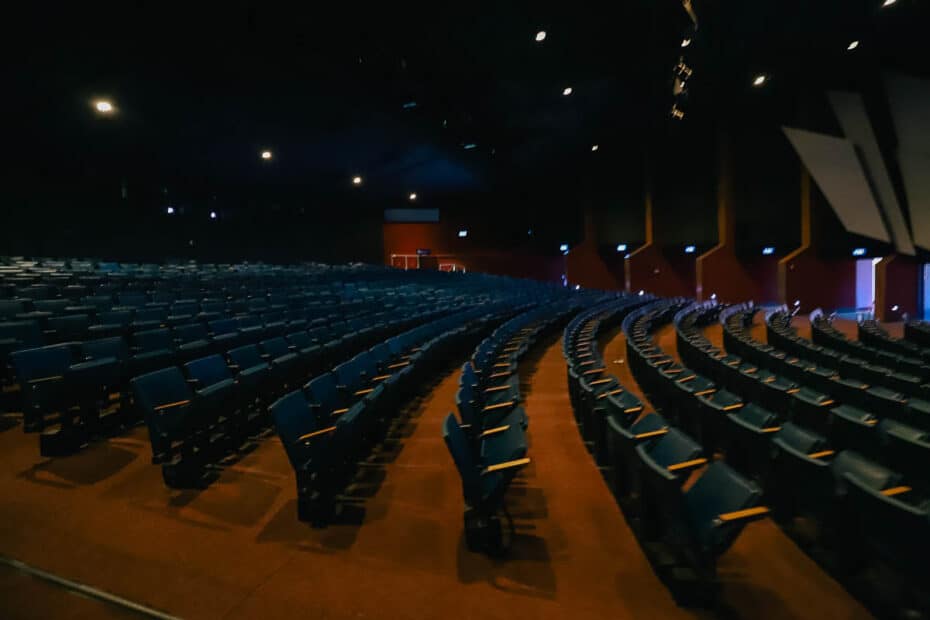 Within a few moments, the film begins with "Get A Horse," featuring Mickey Mouse, Minnie Mouse, Peg-Leg Pete, Horace Horsecollar, and Clarabelle Cow.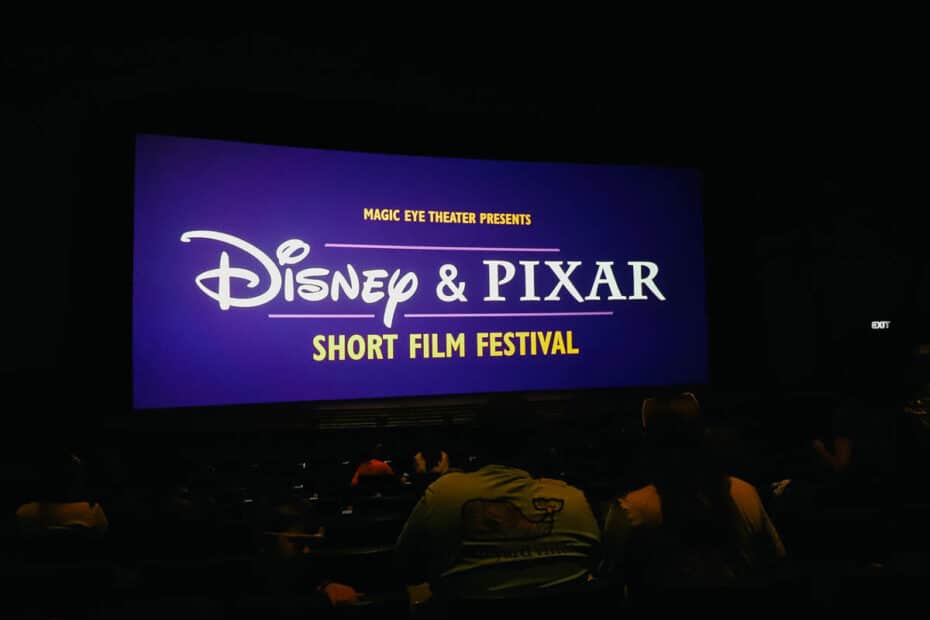 While you're watching the three films, a few unique effects occur. For instance, the theater slightly shifts and shakes during abrupt moments. However, it's not jarring by any means.
Ultimately, while the Short Film Festival is cute, it might not be worth the time for some. Most of the cartoons are available in various places online if you would like to see them. But, of course, you won't get the full effects of the 3D theater.
However, if crowds are high or you need a break, the Disney and Pixar Short Film Festival is an excellent location. Additionally, this is a great stop if you end up touring Epcot on a rainy day.
As a whole, the Imagination Pavilion offers a variety of things to do in one covered area. In addition, since the Shorts Film Festival is only a few feet away, you can easily access the theater from the Pavilion.
For more Epcot attractions, check out these articles:
While we cover a good deal of information on the site, Resorts Gal specializes in providing detailed information about the Walt Disney World Resorts. Browse our entire list of Disney World Hotel Reviews to begin planning your next Disney vacation.
You might also be interested in these nearby Epcot Hotel Reviews:
In the Comments
Hopefully, you'll have enough time to check out the Disney and Pixar Film Festival. Do you have a favorite Disney short? Let me know below in the comments.