A Visit to the Imagination Pavilion at Epcot
In this article, we tour the Imagination Pavilion at Epcot. We'll discuss the pavilion's attractions, character meets, shopping, and more.
Epcot's Imagination Pavilion is one of the most recognizable buildings, with its glass pyramids reflecting the sun. This pavilion is original to Epcot Center and home to an imagination attraction.
That attraction, Journey Into Imagination with Figment, has gone through several refurbishments over the years. Figment, the little purple dragon, is the star of the attraction and has become a fan favorite over the years.
Additionally, the Imagination Pavilion is home to another attraction, multiple character meets, a play area, and a retail store. Below, we'll look at each of these locations in more detail.
This article was updated on February 22, 2023.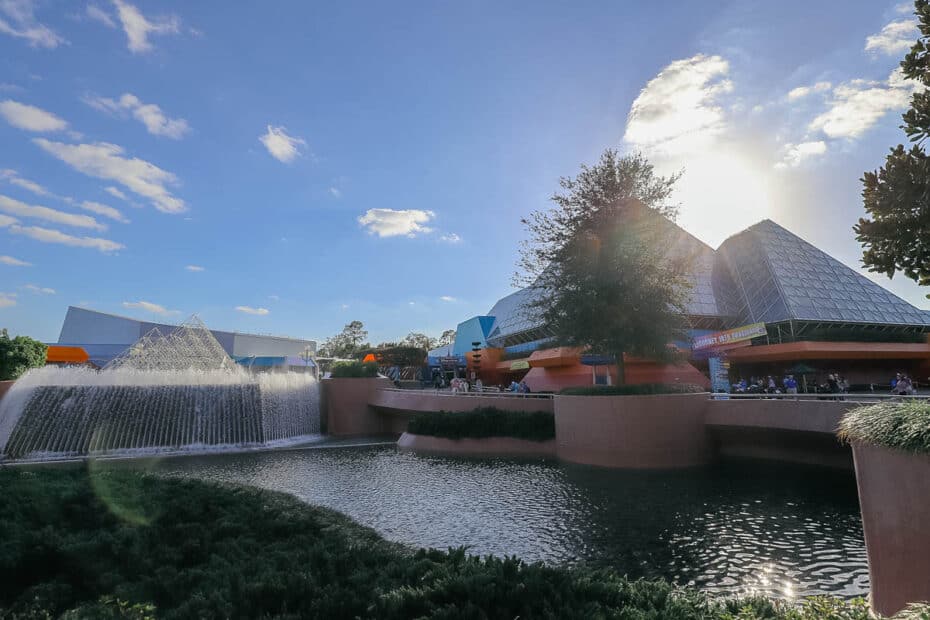 The Imagination Pavilion
Below is a list of attractions, entertainment, and shopping options in the Imagination Pavilion.
Attractions
Leap Frog Fountains
Journey Into Imagination with Figment
Image Works
Disney and Pixar Short Film Festival
Character Meets
Meet Joy from Inside Out
Meet Vanellope Von Schweetz
Meet Mickey Mouse at the Magic Eye Theater
Disney Visa Character Meet
Meet Winnie the Pooh Near the Imagination Pavilion
Shopping
Other
Disney Vacation Club Members Lounge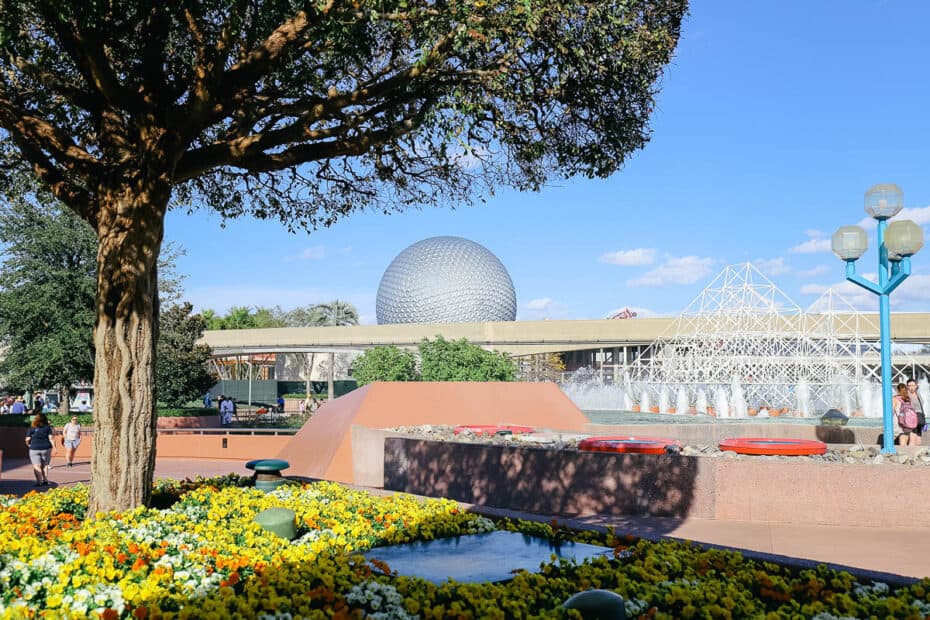 Epcot's Imagination Pavilion is located in World Celebration. It is the third pavilion past the Seas Pavilion and the Land Pavilion.
Overall, the pavilion has a triangular structure with a roof made of mirror tiles that reflect the sky. Even though this building is older, it is unique.
Its base is painted in bold reds and oranges with a blue break in between. Shrubbery spills from planters designed as part of the building's architecture.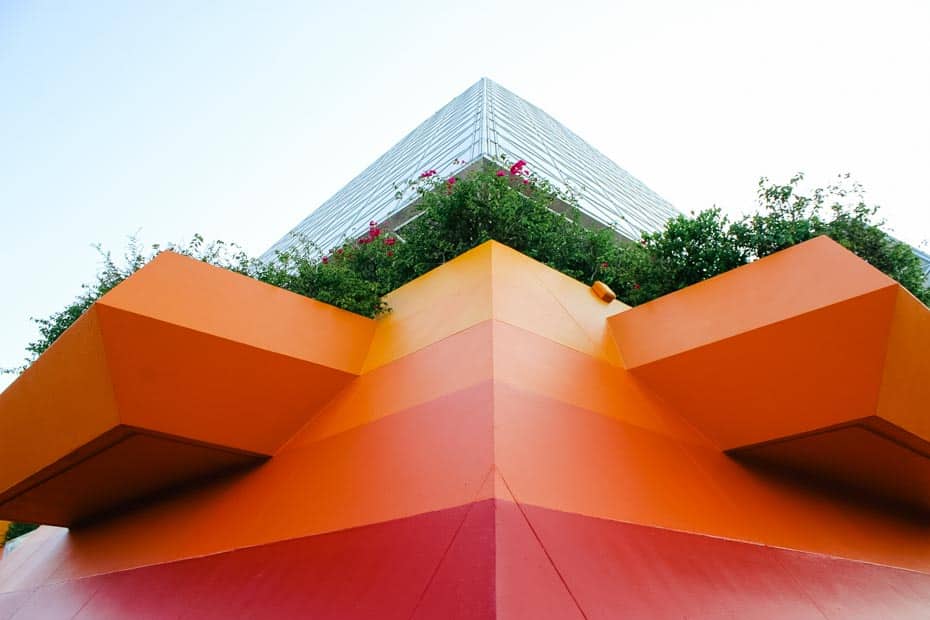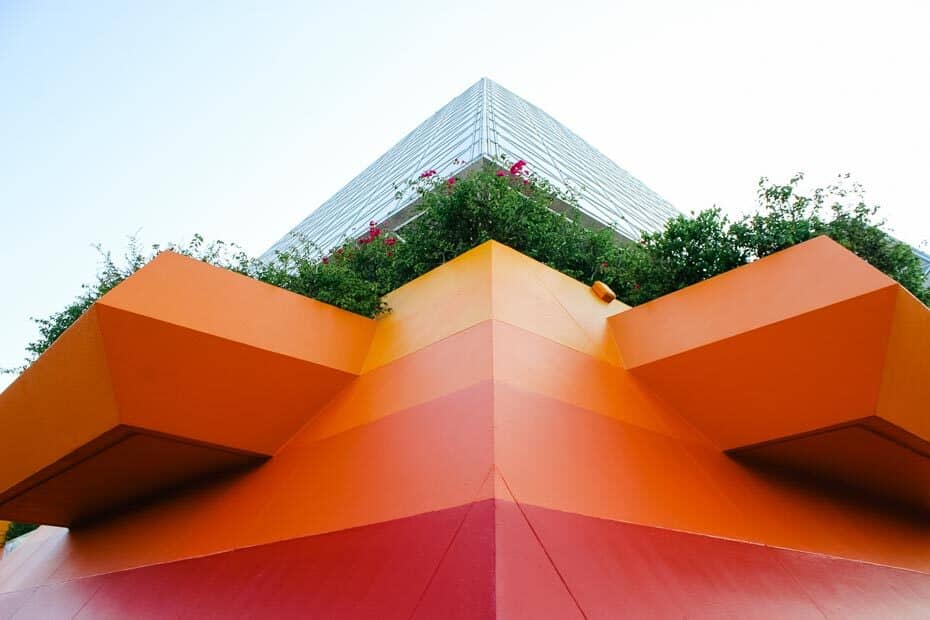 Imagination Pavilion Leaping Frog Fountain
One of the most delightful elements of the pavilion is its fountains. At night, the primary fountain in front of the pavilion glows with yellows and oranges. Meanwhile, the pyramid lights up pink, blue, purple, and green.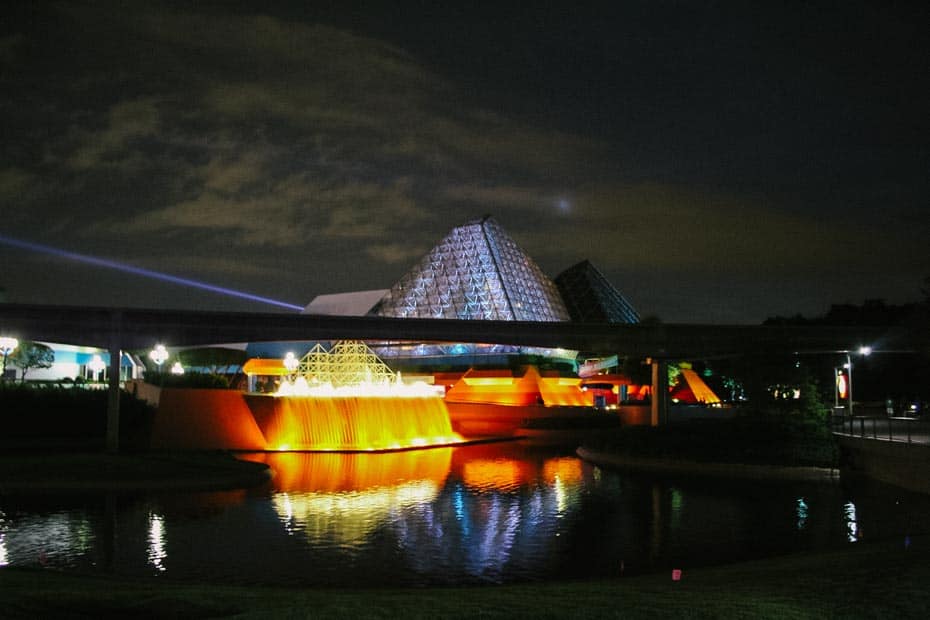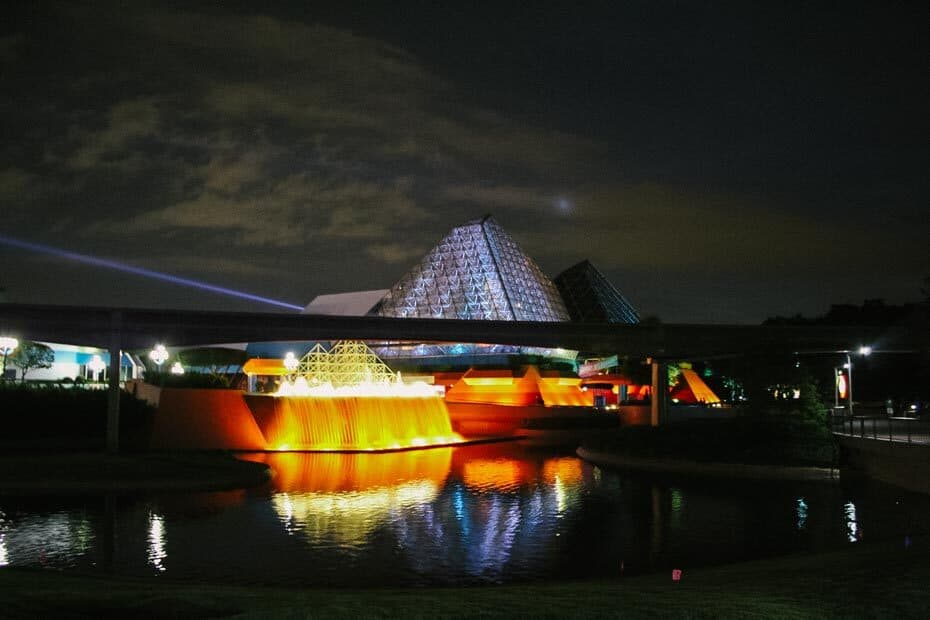 Not only is the fountain gorgeous, but it flows upside down. Of course, if you spend a little time around the Imagination Pavilion, you will find many things tend to wind up–upside down.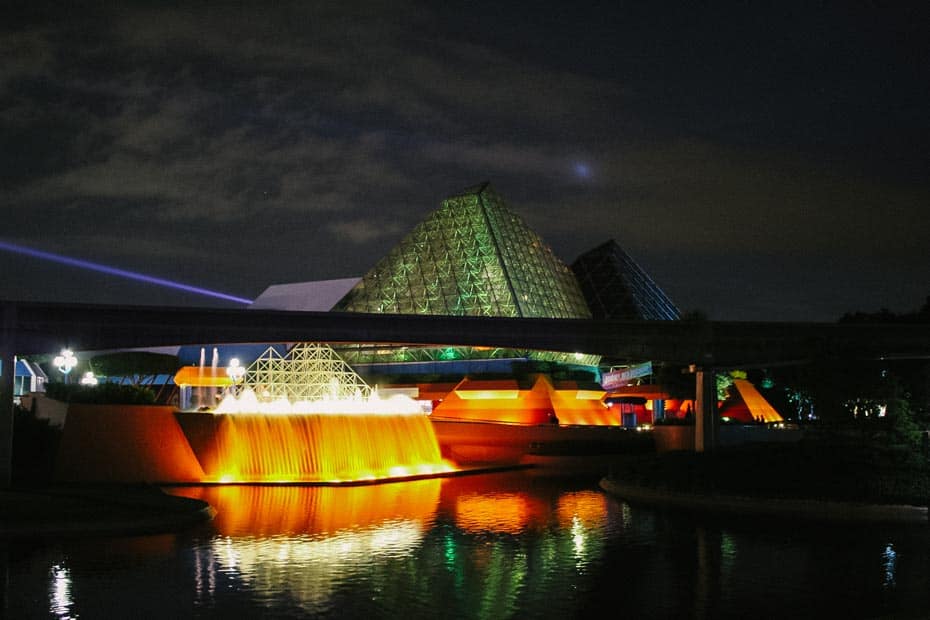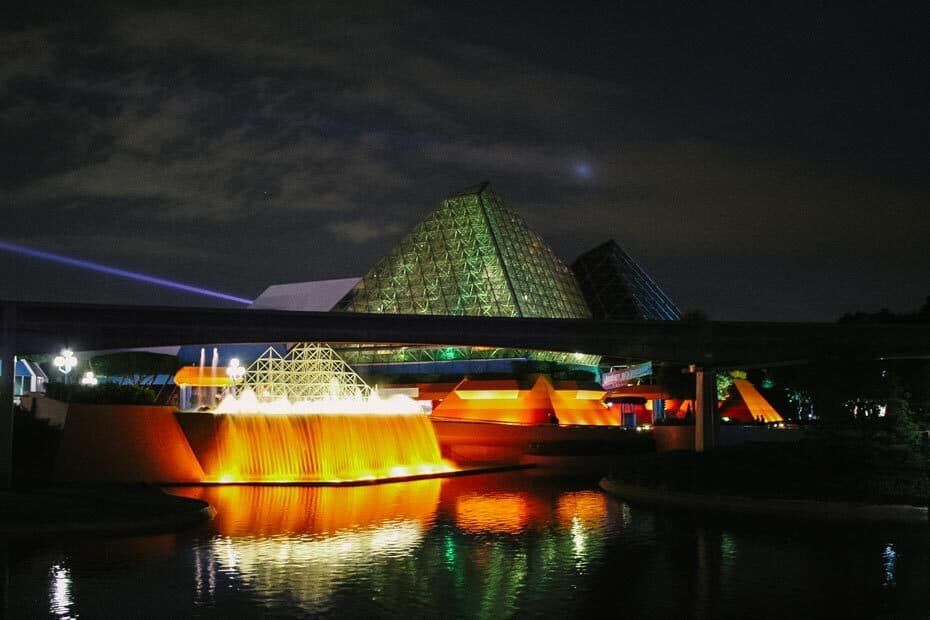 In addition to the primary fountain, there is a Leaping Frog fountain at the top of the pavilion. Usually, you'll find several children in the area who've managed to get drenched by the leaping frog.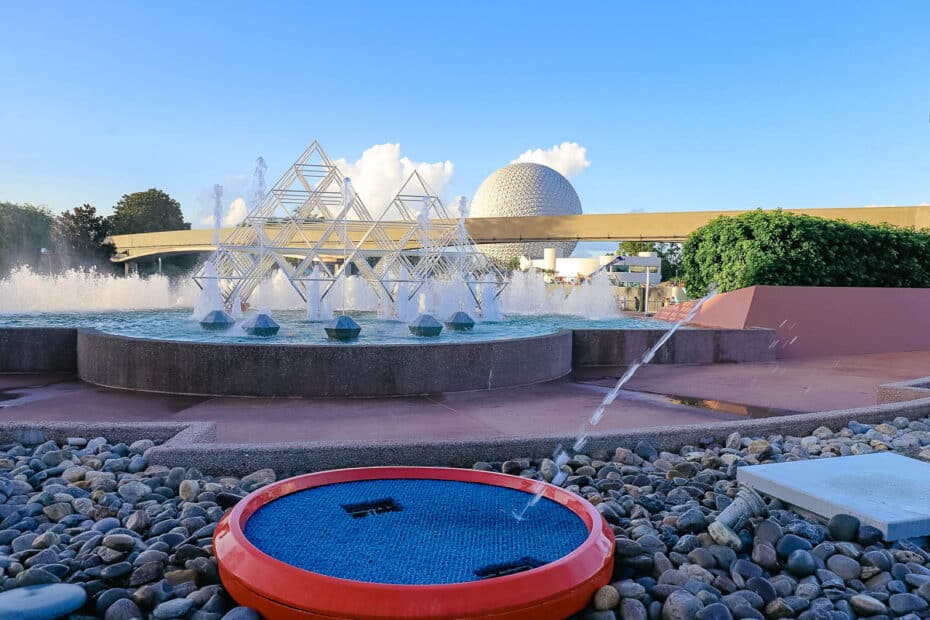 Water leaps from one spot to the next. However, the water spouts tend to leap around a bit. So you're not always sure which way they'll go next.
Sometimes it's the little things that end up being the most fun.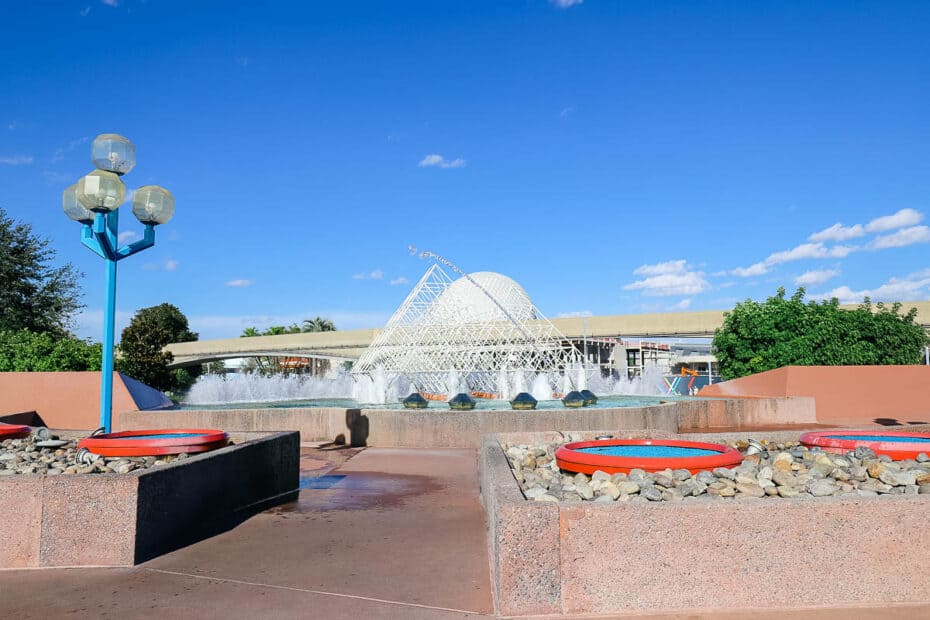 Journey Into Imagination with Figment
Journey into Imagination with Figment is a slow-moving ride designed by Imagineer Tony Baxter initially. That first version of the ride included Dreamfinder and Figment, who took guests on a journey through the imagination.
Unfortunately, the attraction was eventually completely refurbished, and Figment and Dreamfinder were entirely left out. The new version of the ride received so much criticism from fans that Disney ended up closing it a few years later for another renovation.
When the ride reopened, Figment had returned, joining Dr. Nigel Channing (Eric Idle) as they set out to take you on a tour of the Imagination Institute. There you'll visit the audio, sight, and smell labs.
And that's how the ride remains today, charming yet dated.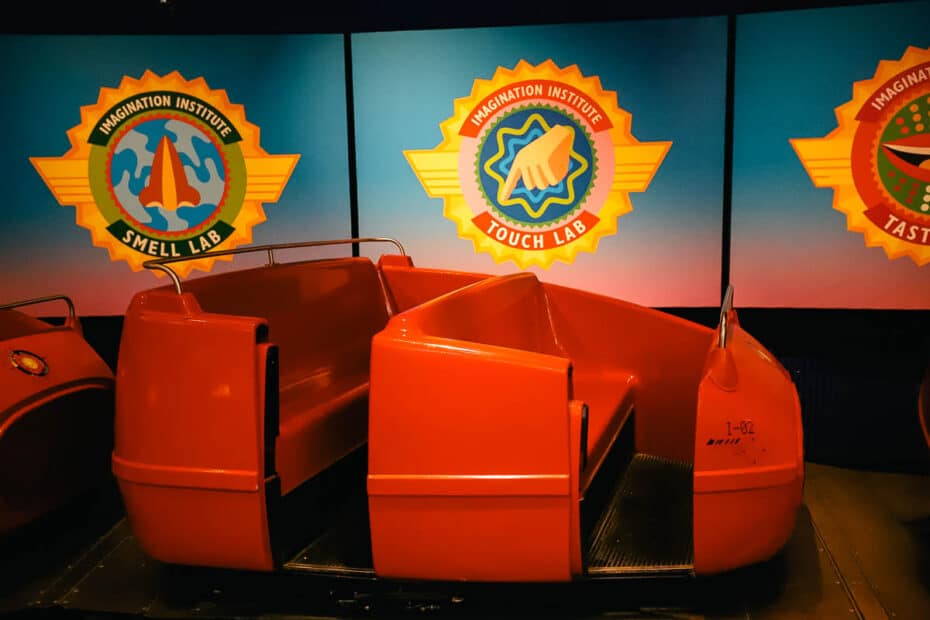 You'll encounter Figment and a few of his mischievous pranks along the way.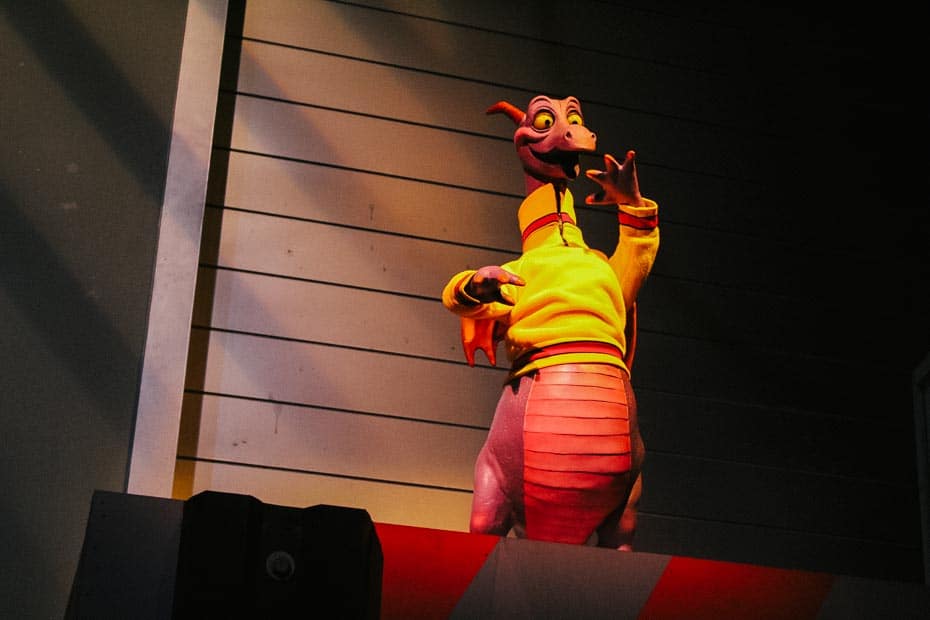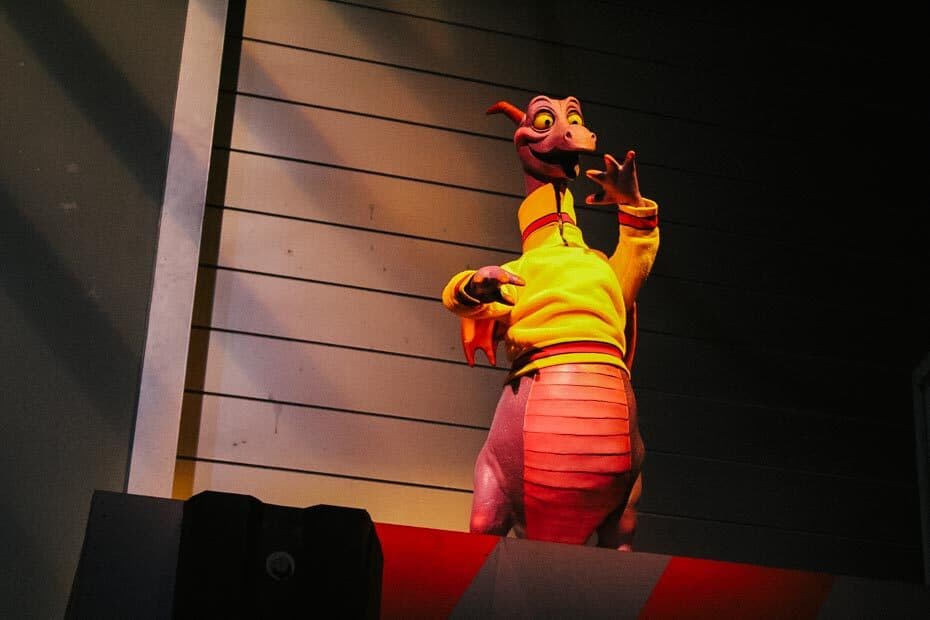 There are also a few special effects during the attraction. However, Figment's upside-down open house is not one of them.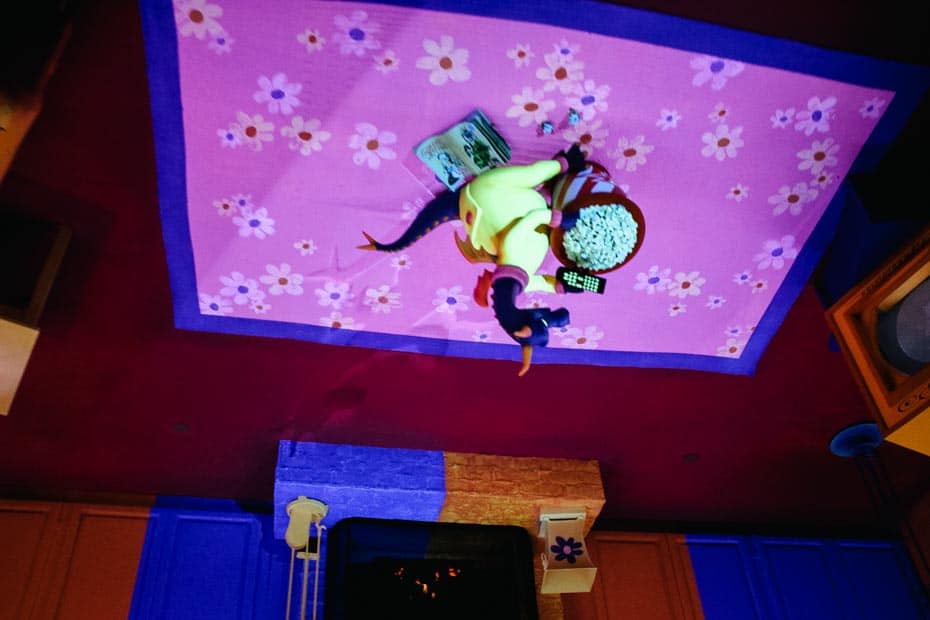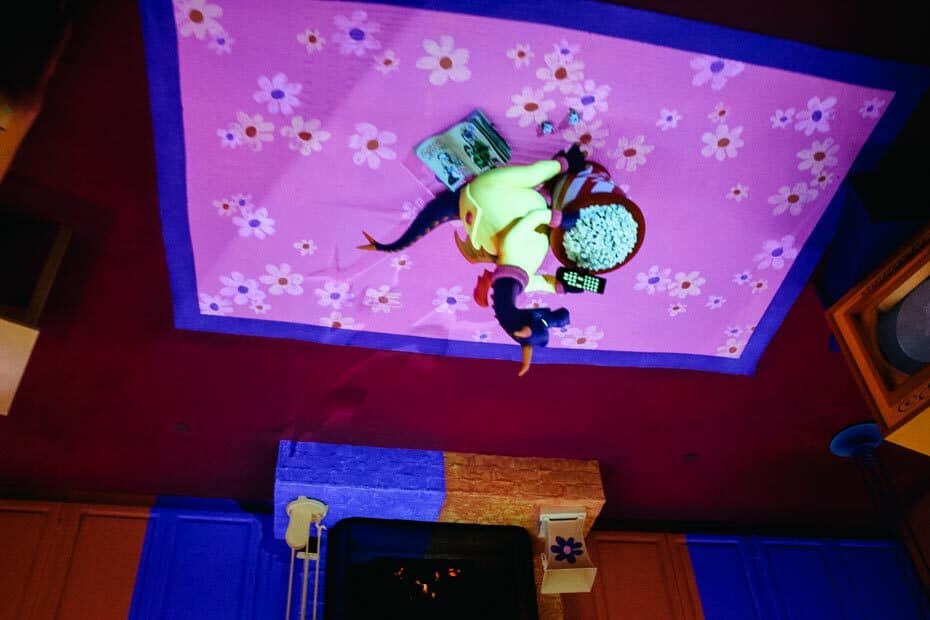 Because everything in Figment's house is upside down.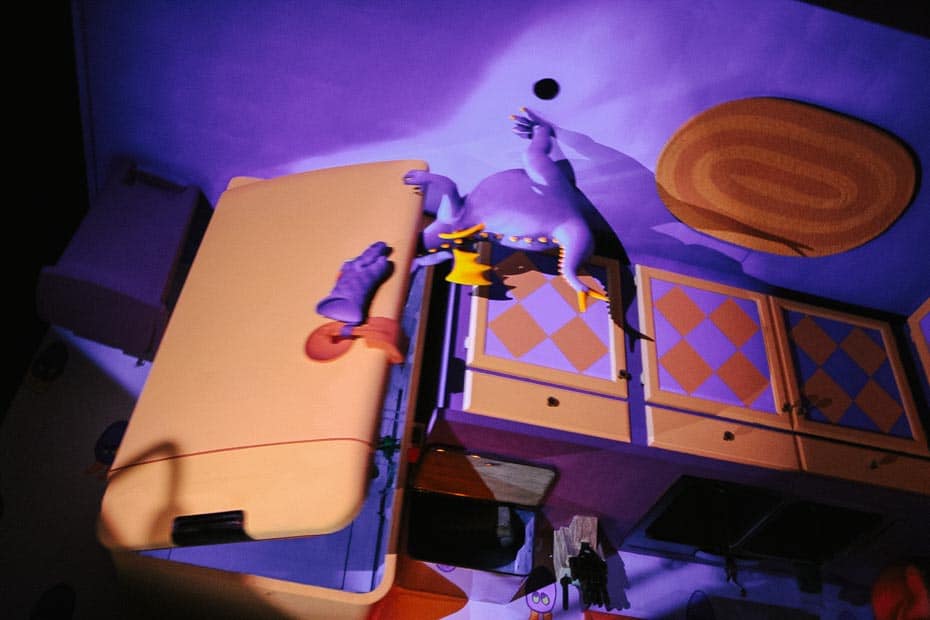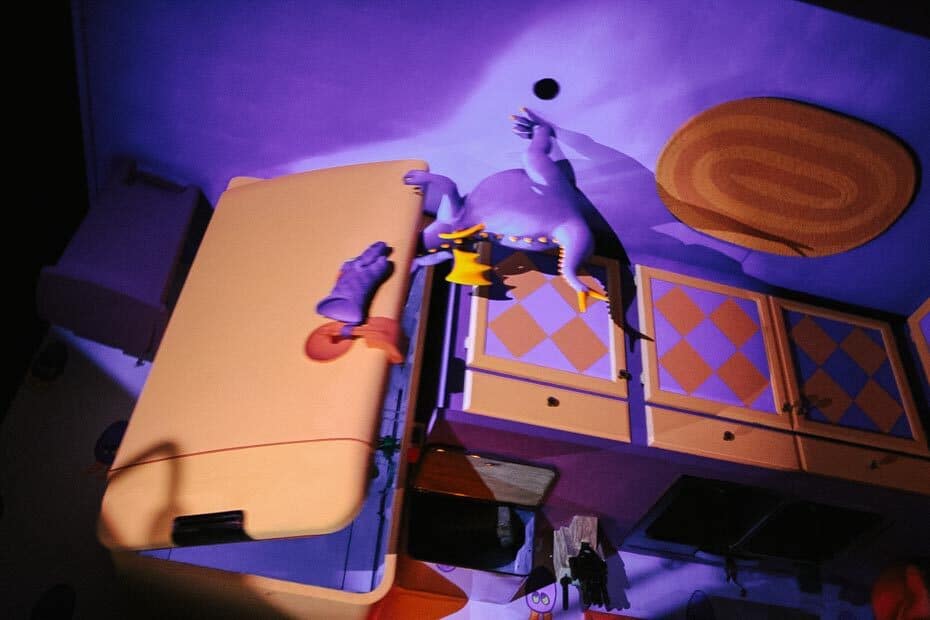 Journey Into Imagination with Figment has a Lightning Lane offered with Genie+. However, you won't need to use the service for this attraction in most cases.
Wait times tend to diminish for this attraction from late afternoon until the evening. However, this attraction sometimes closes earlier than the park. So you'll want to check the exact hours in the My Disney Experience app on the day of your visit.
Related: Journey Into Imagination with Figment
Image Works Lab
After exiting the ride, you will arrive at the Image Works Lab. This portion of the pavilion offers several hands-on activities.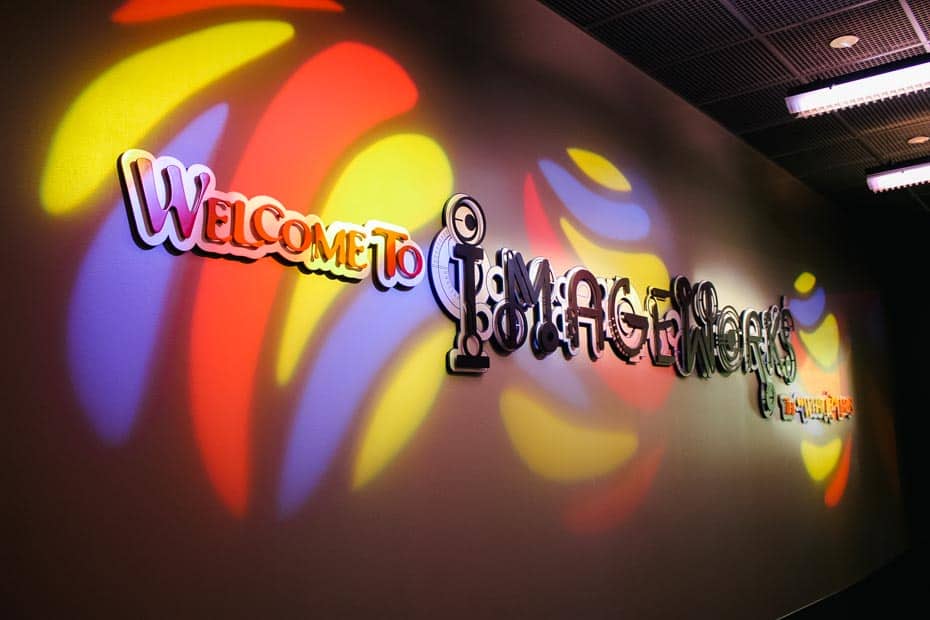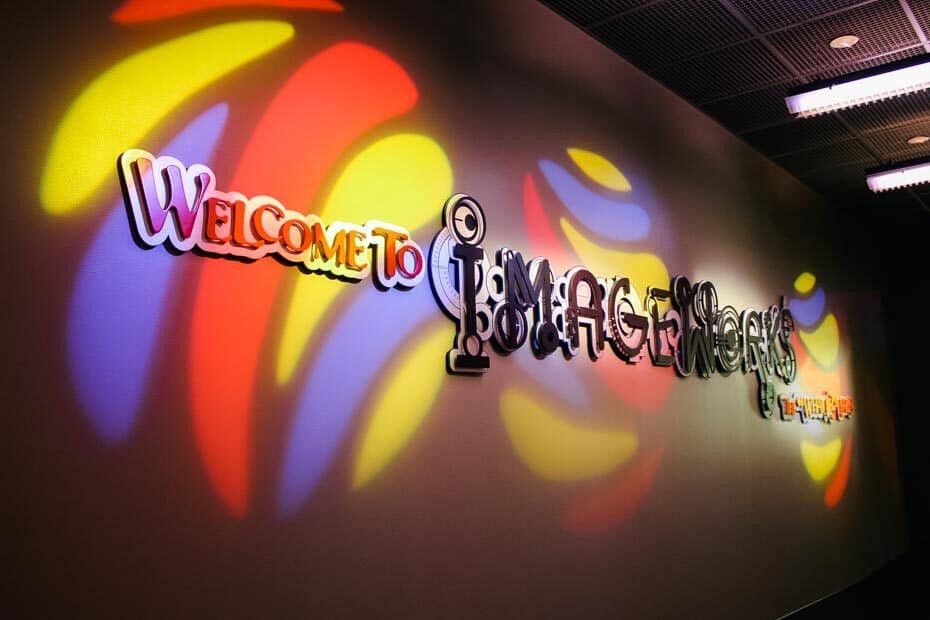 For instance, you can practice conducting music in the Image Works Lab. All you have to do is wave a pretend conductor stick in the dedicated area.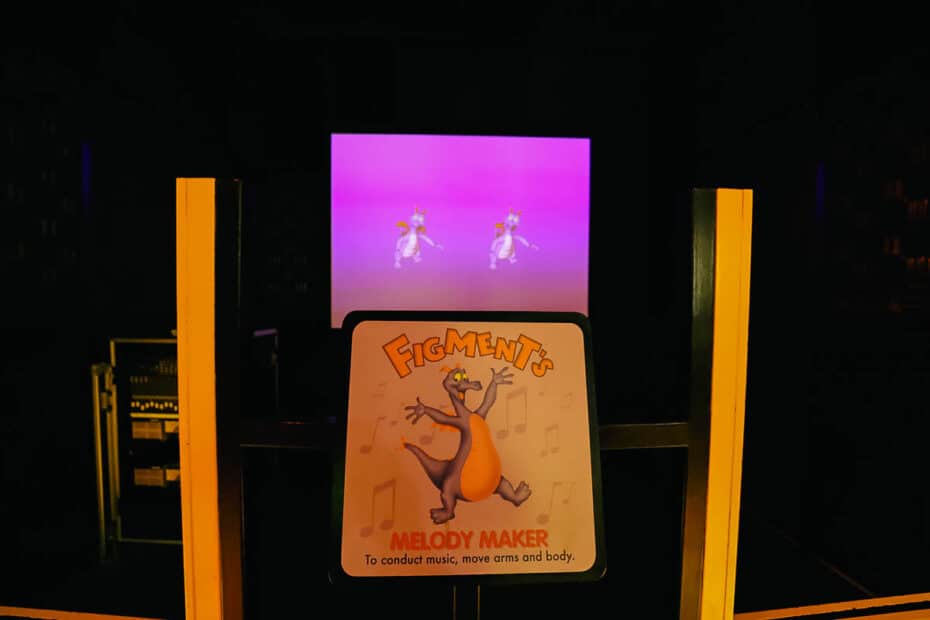 Then you might try your hand or feet at making more tunes by jumping from block to block.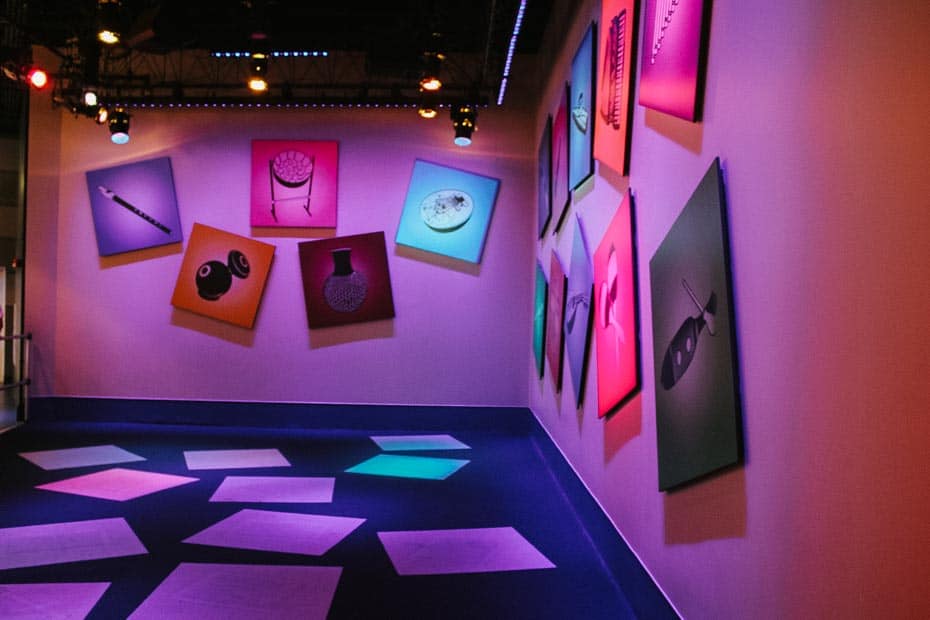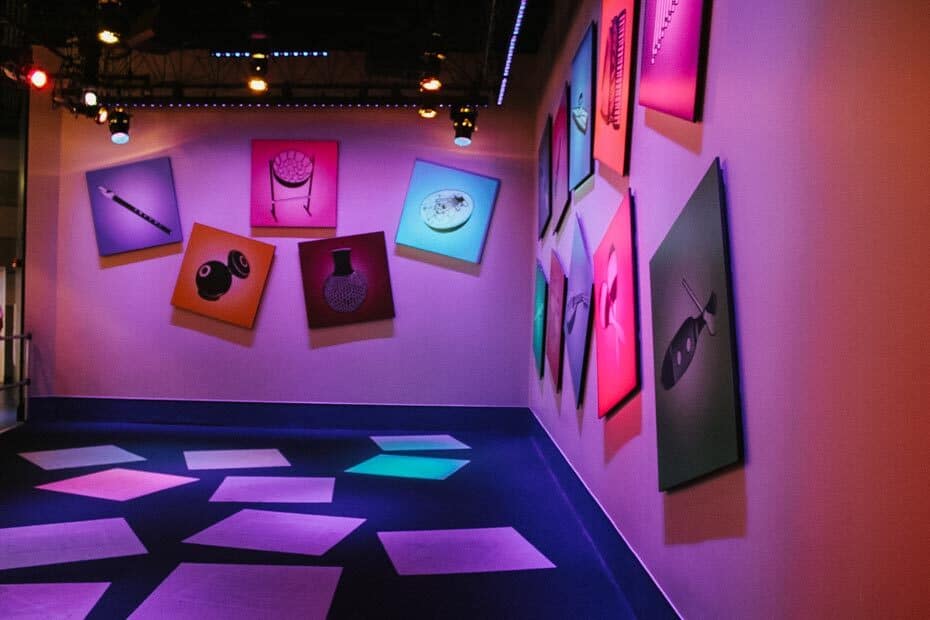 Additionally, there are a few other interactive games in the area.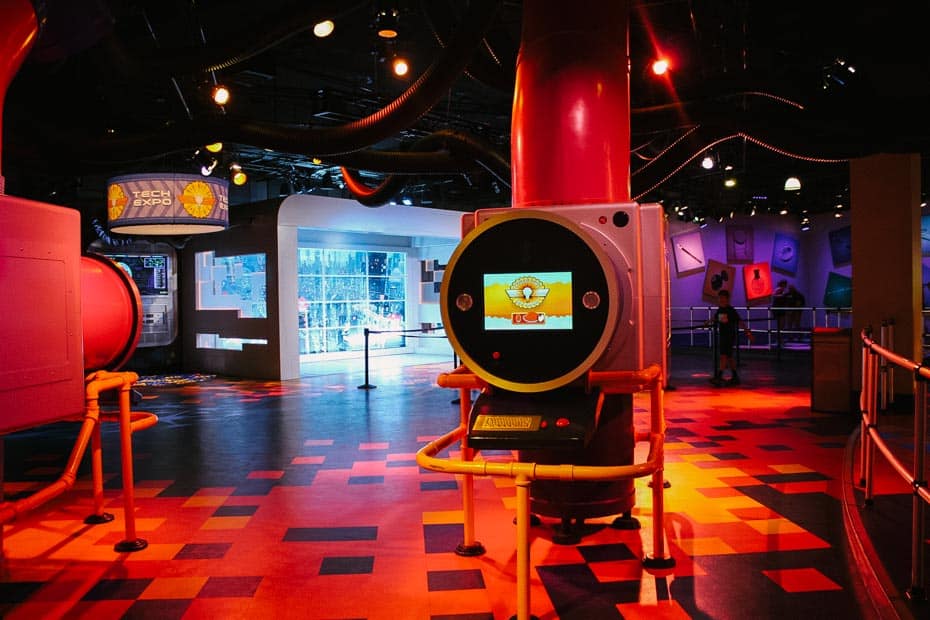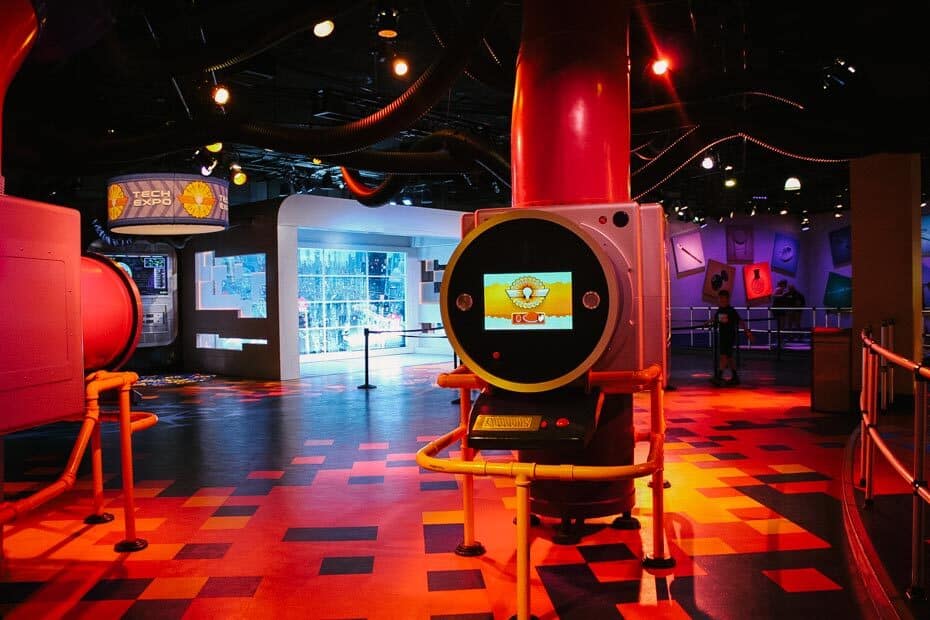 Meet Vanellope Von Schweetz
Two character meets are available inside the Image Works area. First, Vanellope Von Schweetz from Wreck-It Ralph has a meet-and-greet in this area.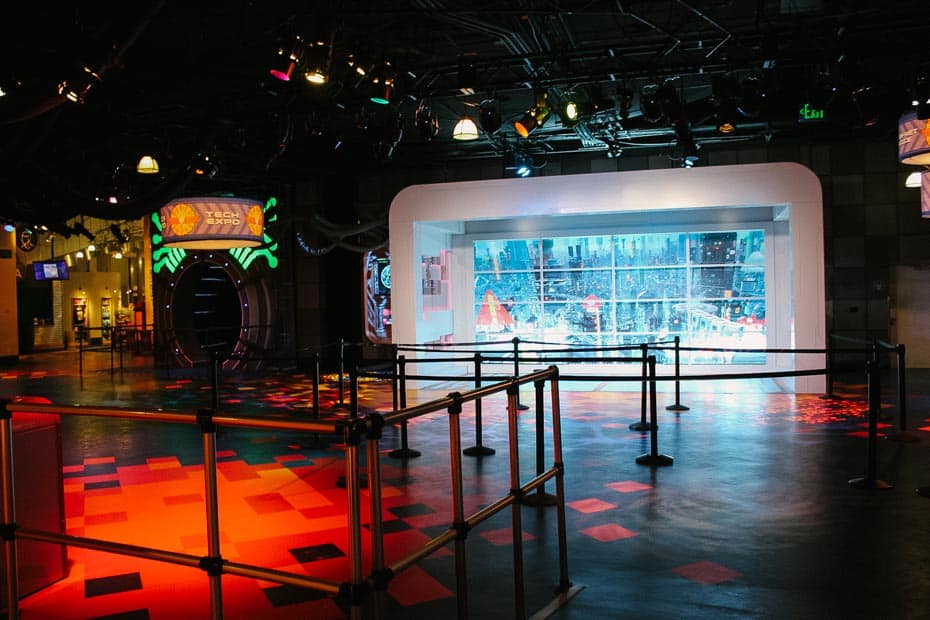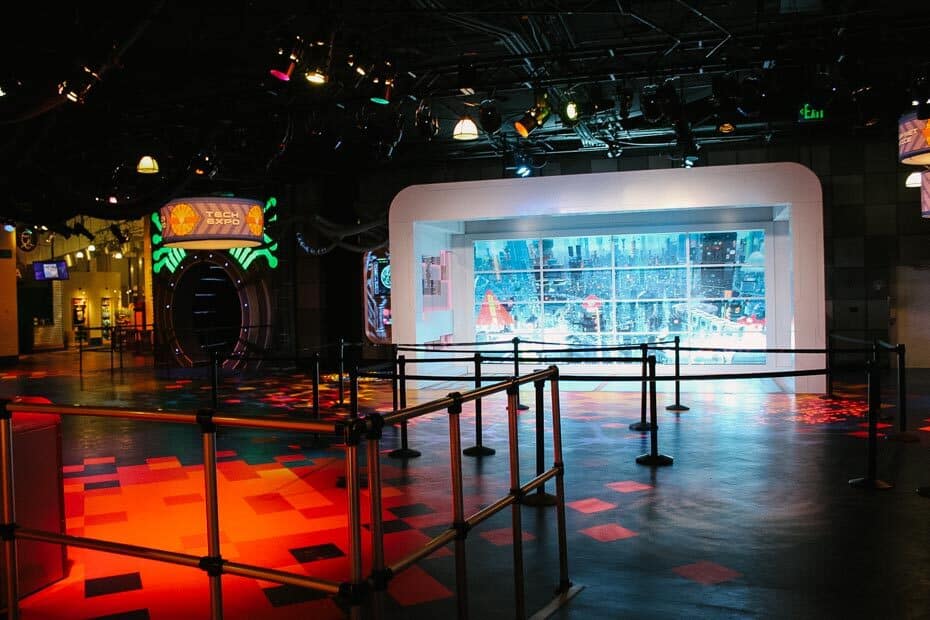 This is a traditional character meet, and she signs autographs at this location. Unfortunately, Ralph no longer meets with her.
Related: Meet Vanellope Von Schweetz from 'Wreck-It Ralph'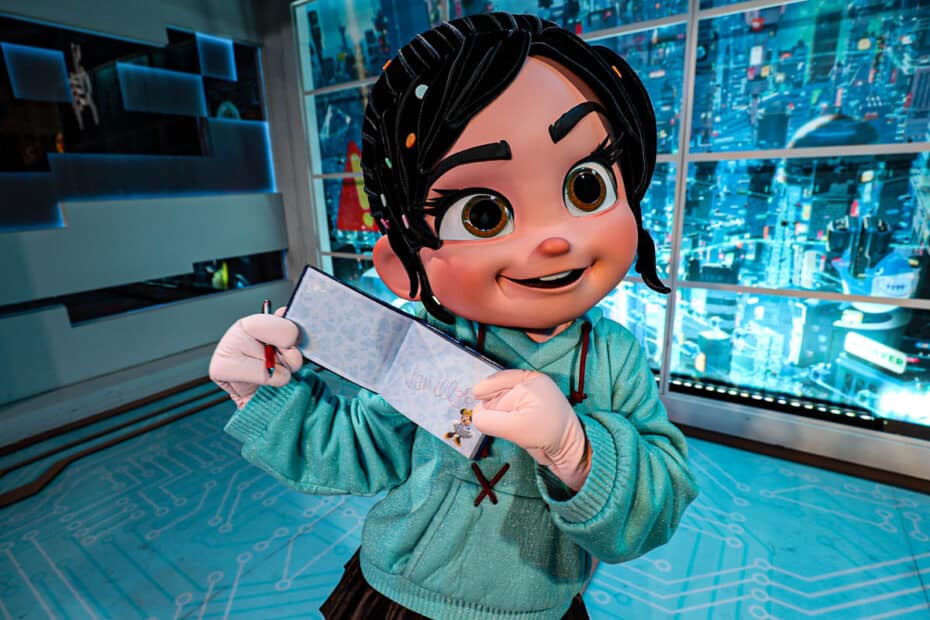 Meet Joy from Inside Out
Joy from Inside Out also meets in the Imagination Pavilion. Her meet-and-greet location is across the walkway from Vanellope Von Schweetz.
Related: Meet Joy from Inside Out at Disney World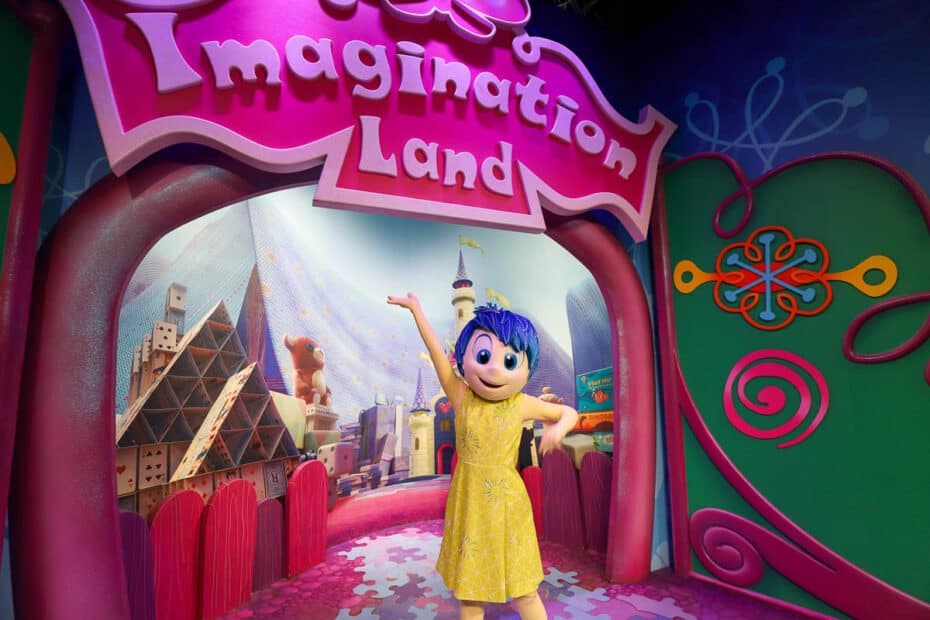 From time to time, Vanellope and Joy take breaks. When they leave, it's a bit of an event. Both characters enter through a tunnel called The Link. This is where they leave (and return) to visit the internet.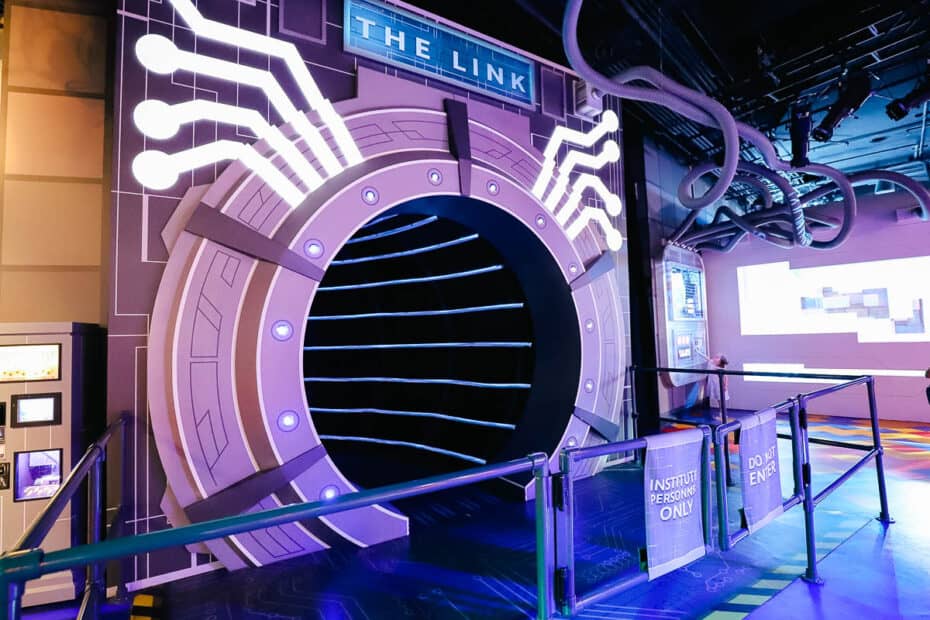 Here is a video of Vanellope and Joy returning to the Imagination Pavilion from The Link.
Gift Shop
Before you exit the pavilion, you'll run into the Image Works gift shop.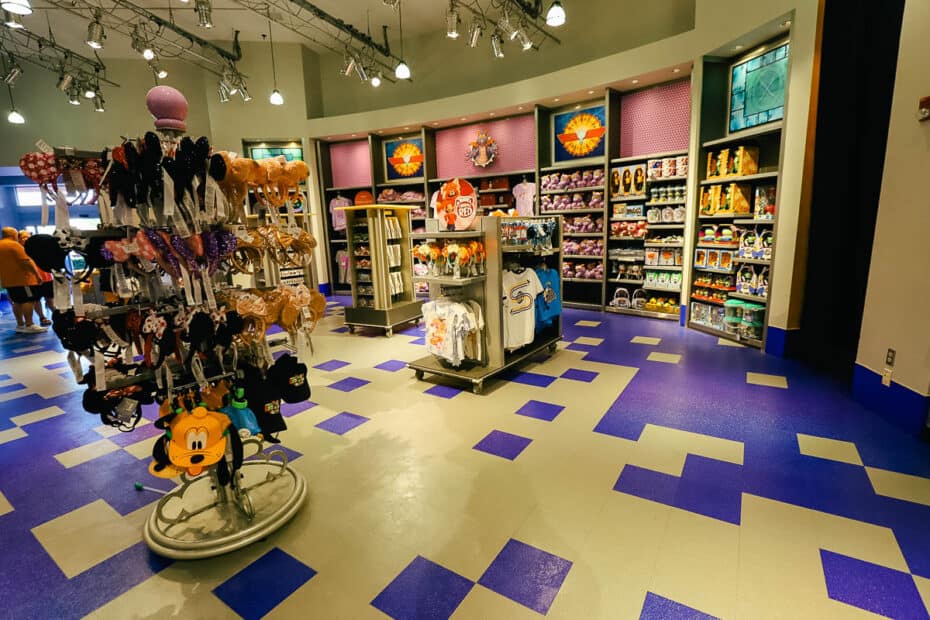 This is an excellent place to find Figment merchandise.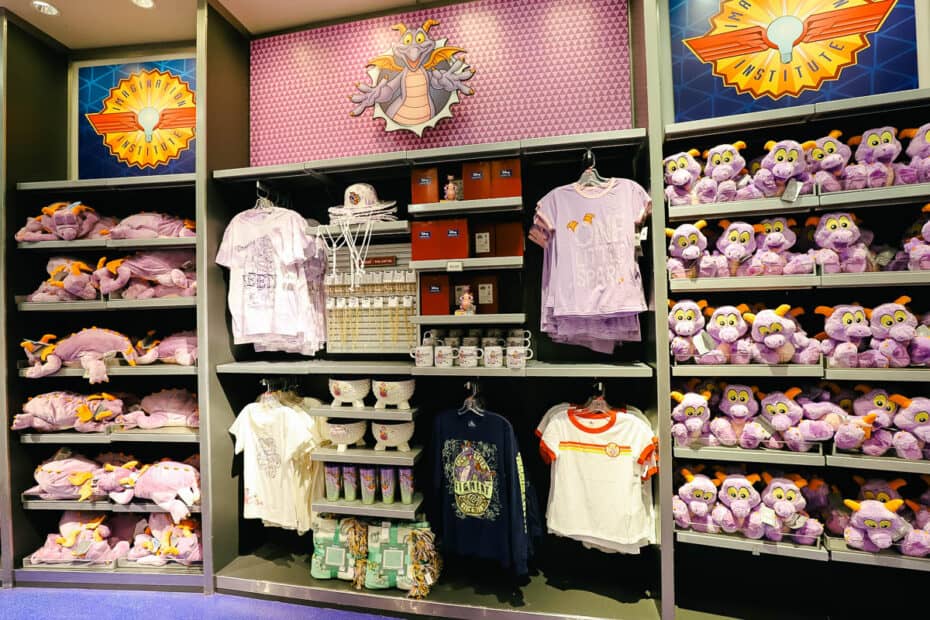 Figment plush, anyone?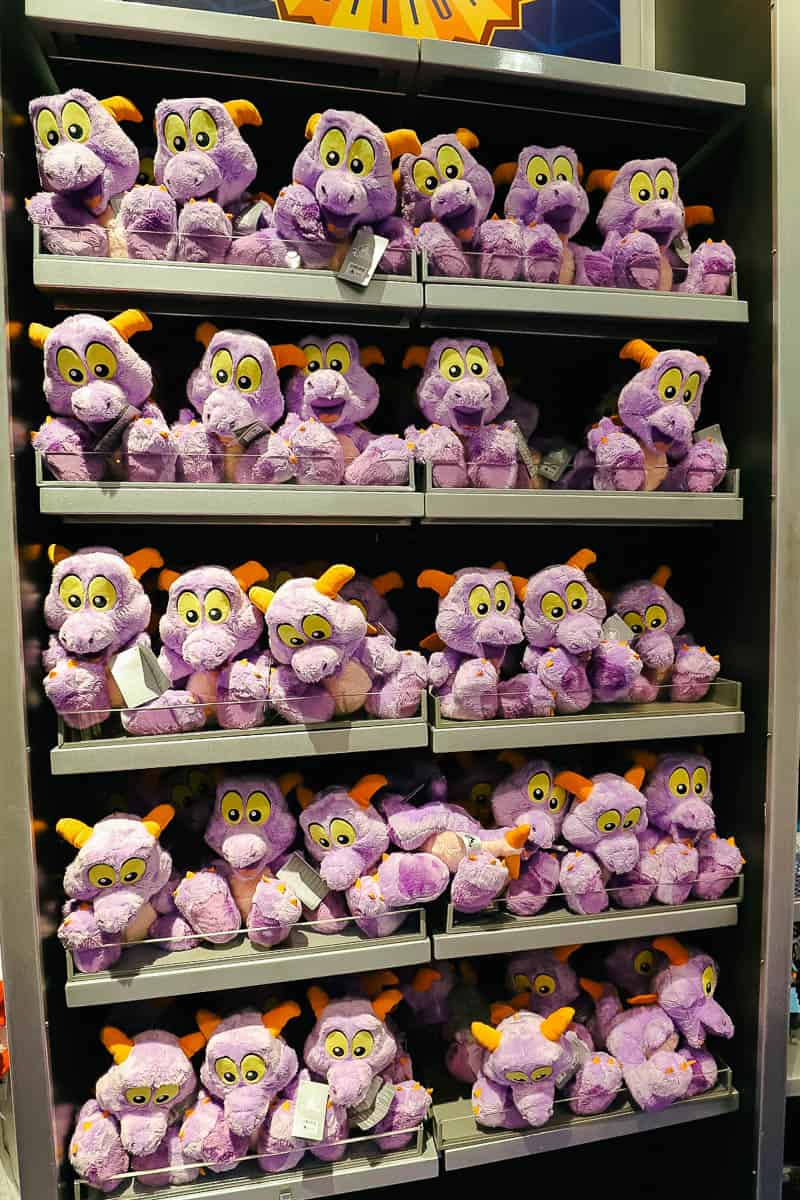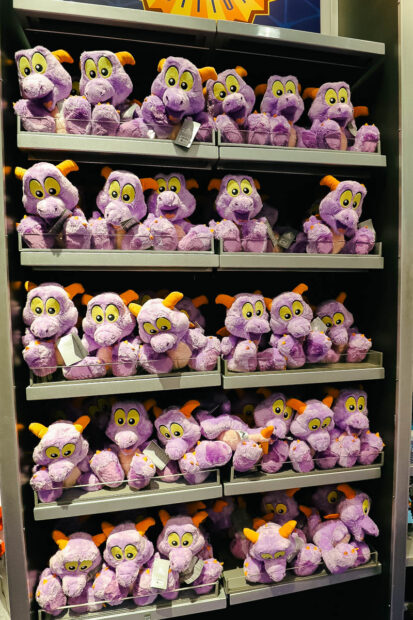 Additionally, this area usually has a selection of Disney Vacation Club merchandise. If you are a DVC member, the Imagination Pavilion has a private, members-only lounge.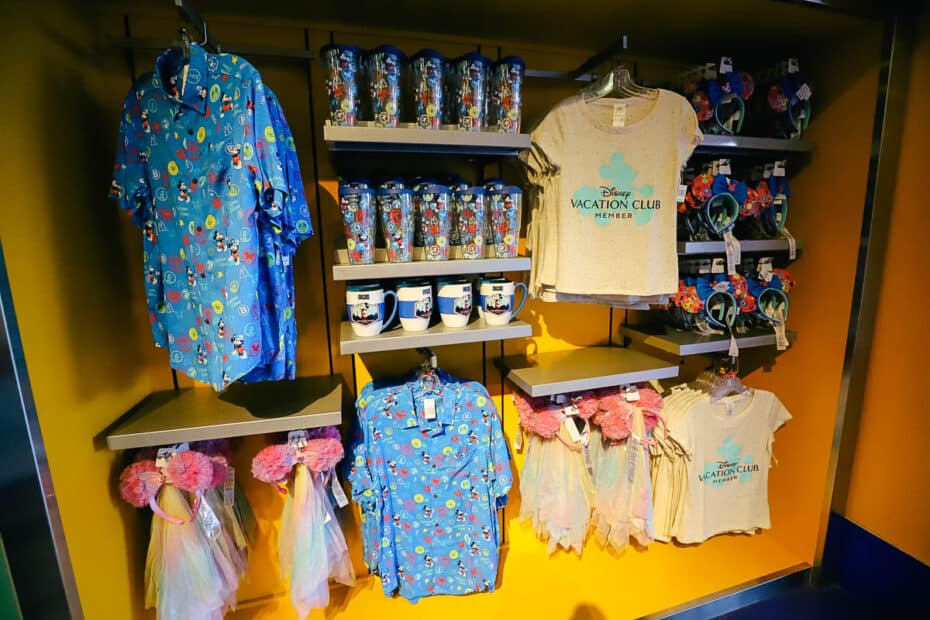 There are a few other items nearby the gift shop. How often do you see a photo booth these days?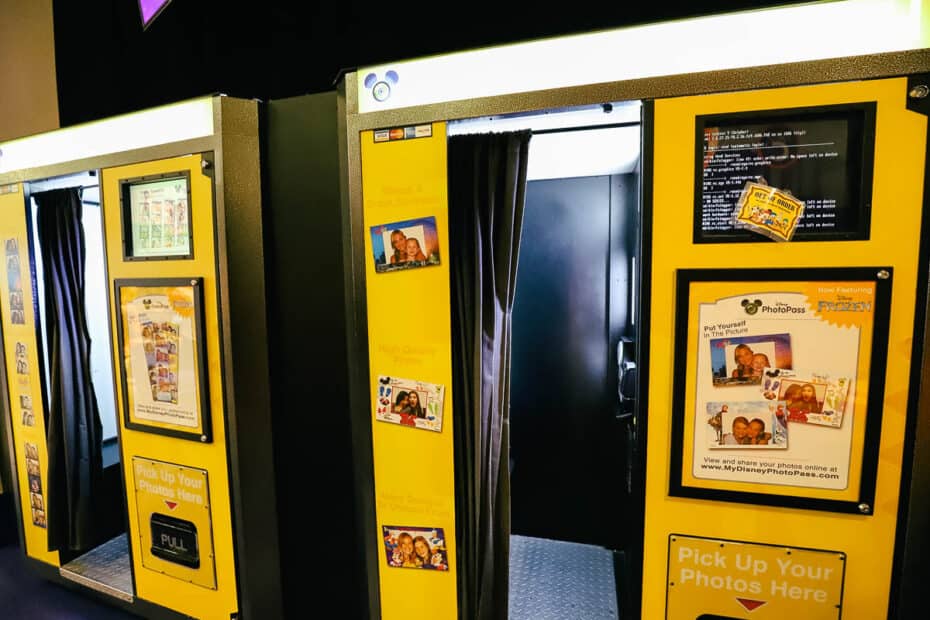 Additionally, there's a Magic Photo Studio.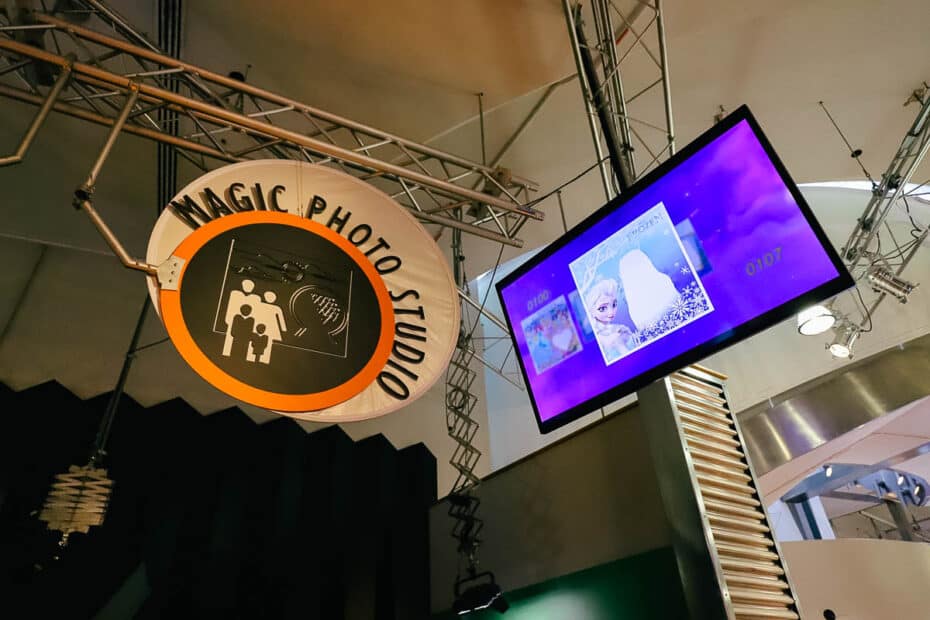 Guests can select from the images and have an image of their face inserted.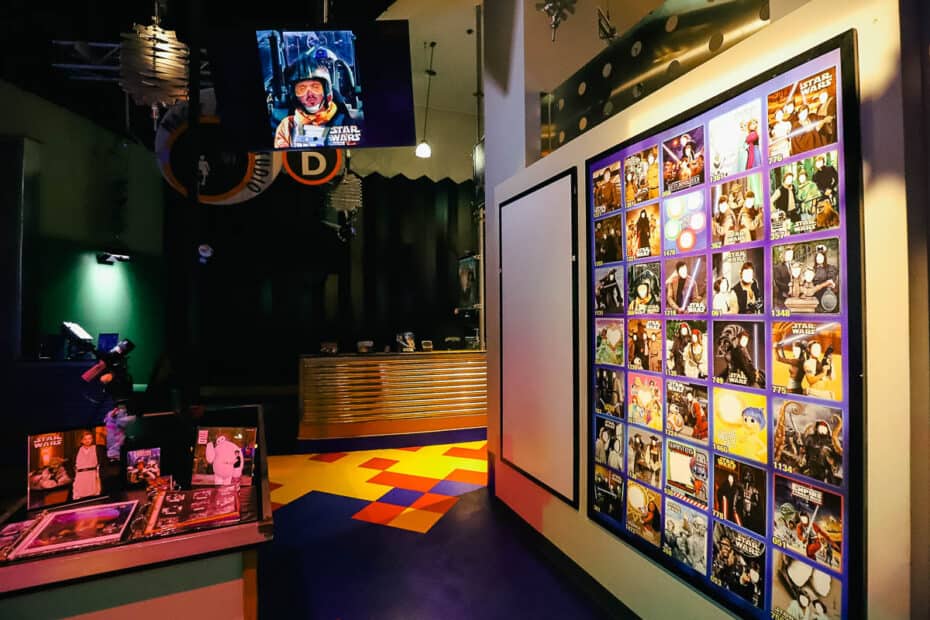 Here are the various options, which include many Star Wars options.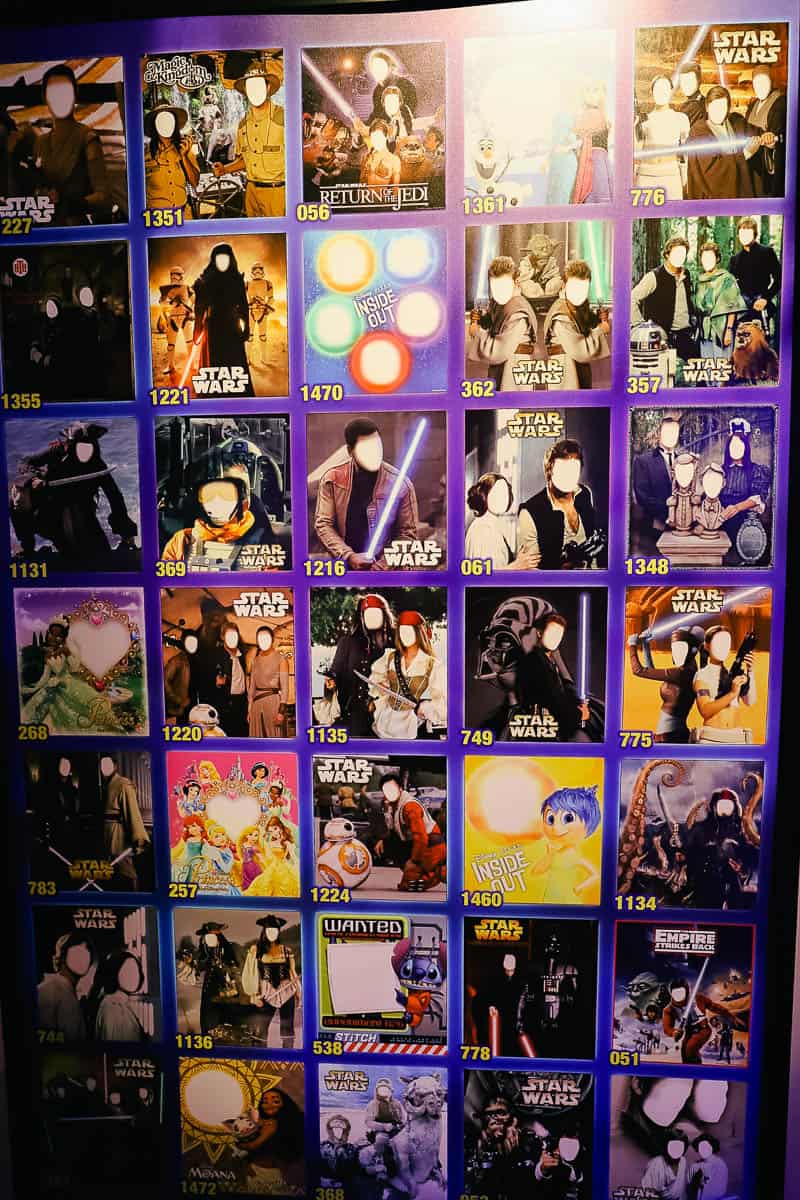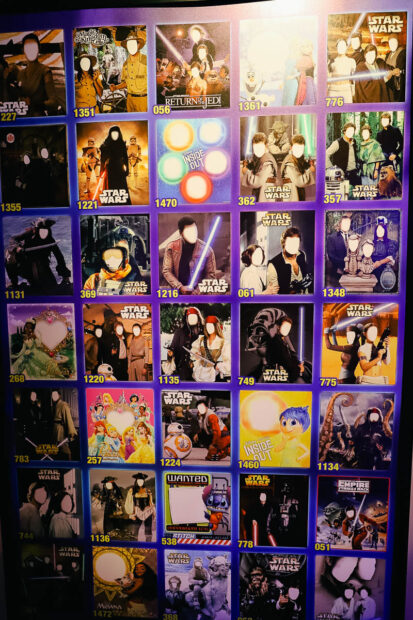 For those of you who collect pressed pennies, there is one machine with eight designs.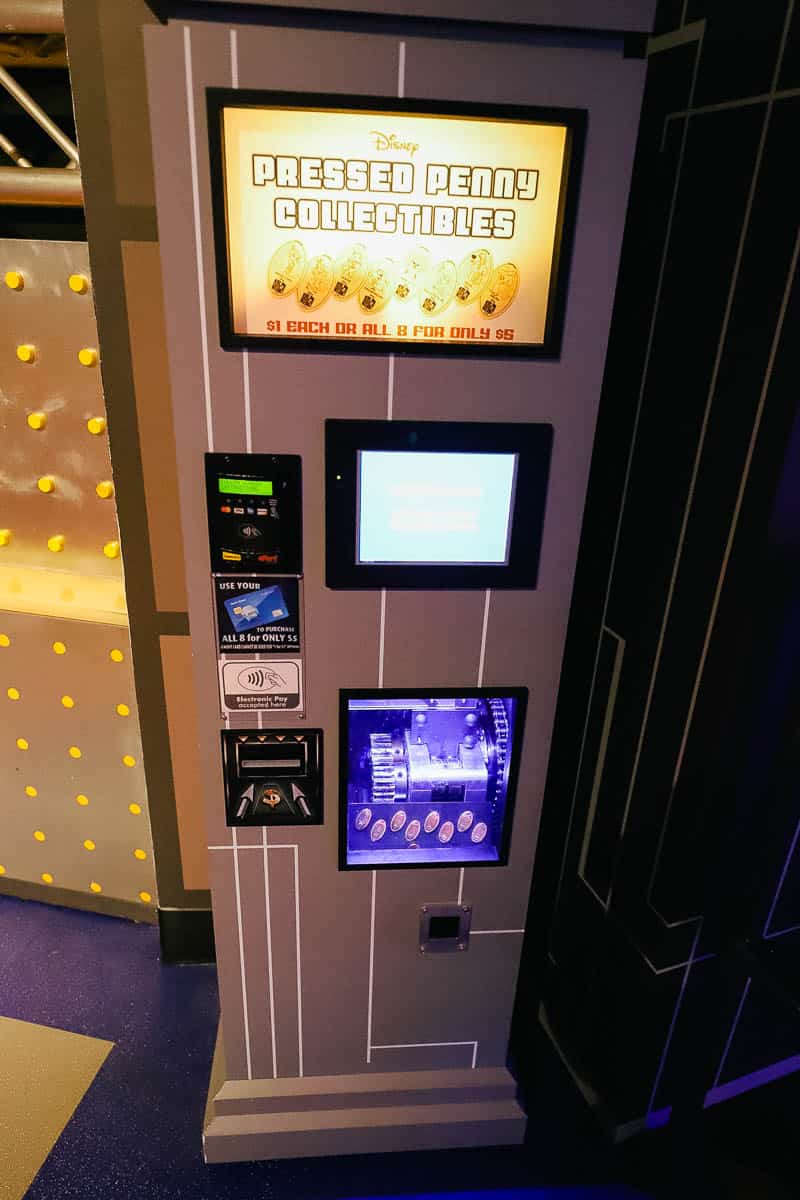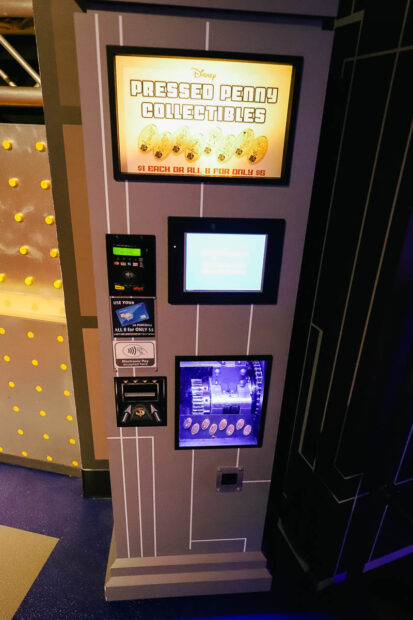 On the day of this visit, all eight designs were Wreck-It Ralph characters.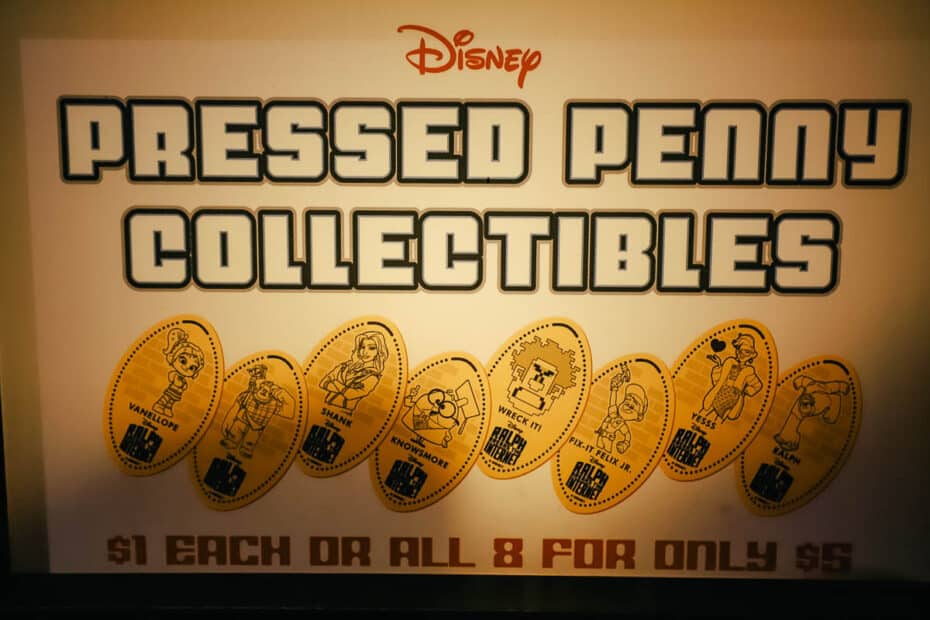 Disney Pixar & Short Film Festival
Outside the main Imagination building, there's a separate entrance to the Magic Eye Theater. This is where you'll find the Disney and Pixar Short Film Festival.
This theater shows three cartoon shorts: Get a Horse, Feast, and Piper. Additionally, the theater has a small amount of movement, and the films are shown in 3D format.
If you visited this attraction in the past, you might remember it was the former home of Captain EO, the Michael Jackson attraction.
Related: Disney Pixar and Short Film Festival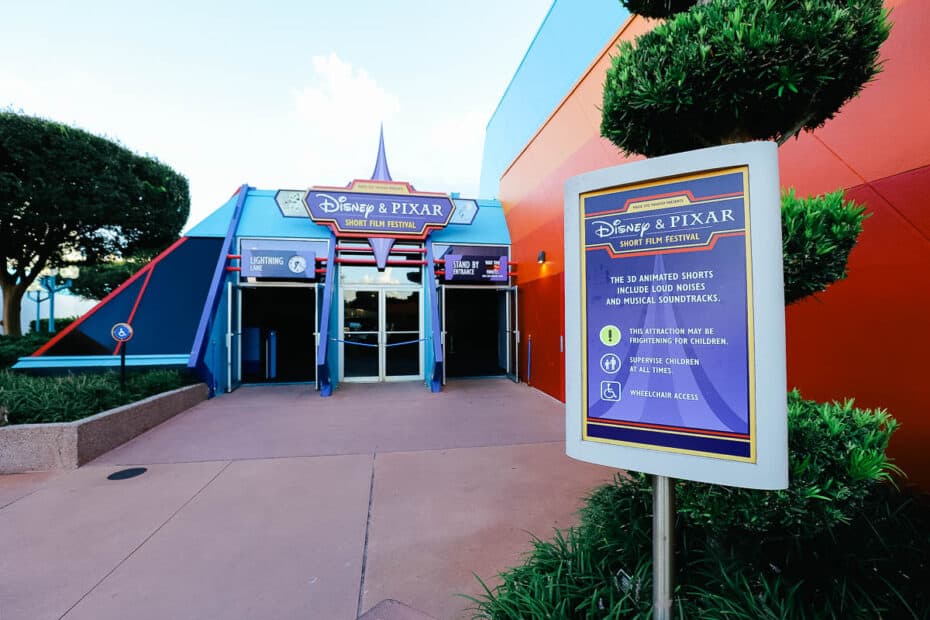 Meet Mickey Mouse
Mickey Mouse currently meets inside the Magic Eye Theater. His former character spot at Epcot is part of the ongoing construction. So he's been temporarily housed in this location.
Related: Meet Mickey Mouse at Epcot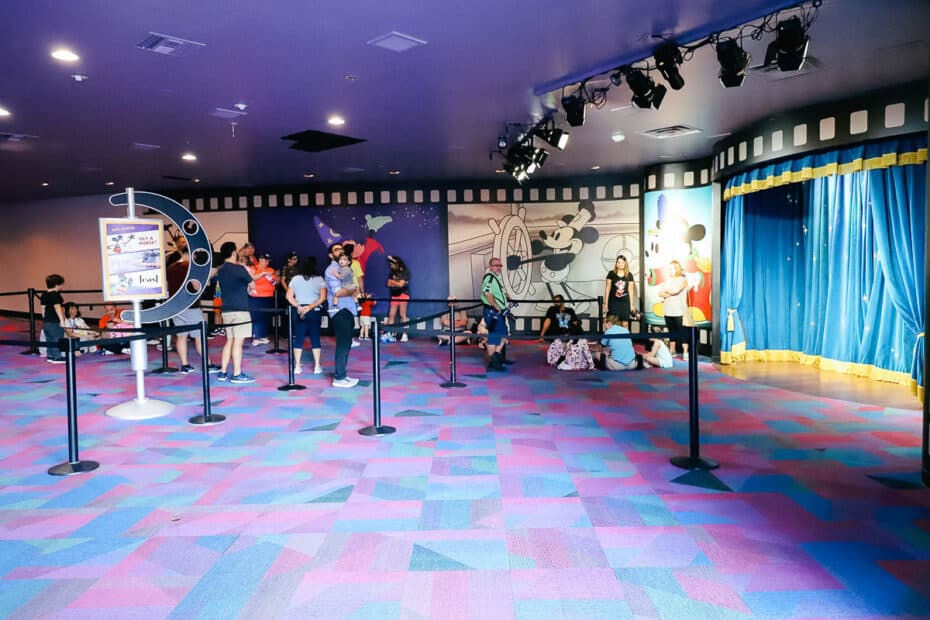 Disney Visa Card Character Meet
The Disney Visa Card Photo Spot sits to the left of the Magic Eye Theater.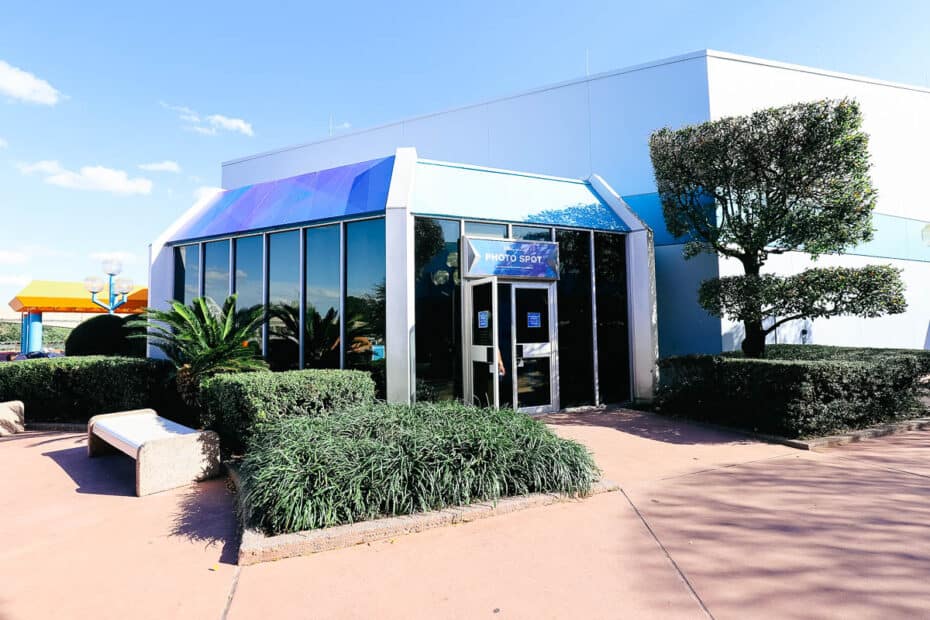 Those with a Disney Visa card can participate in this special character meet. However, you must show your Disney Visa card or Disney Visa Rewards card to enter.
Characters are a surprise. But on our last few visits, we met Minnie Mouse and Pluto.
Related: Disney Visa Card Photo Spot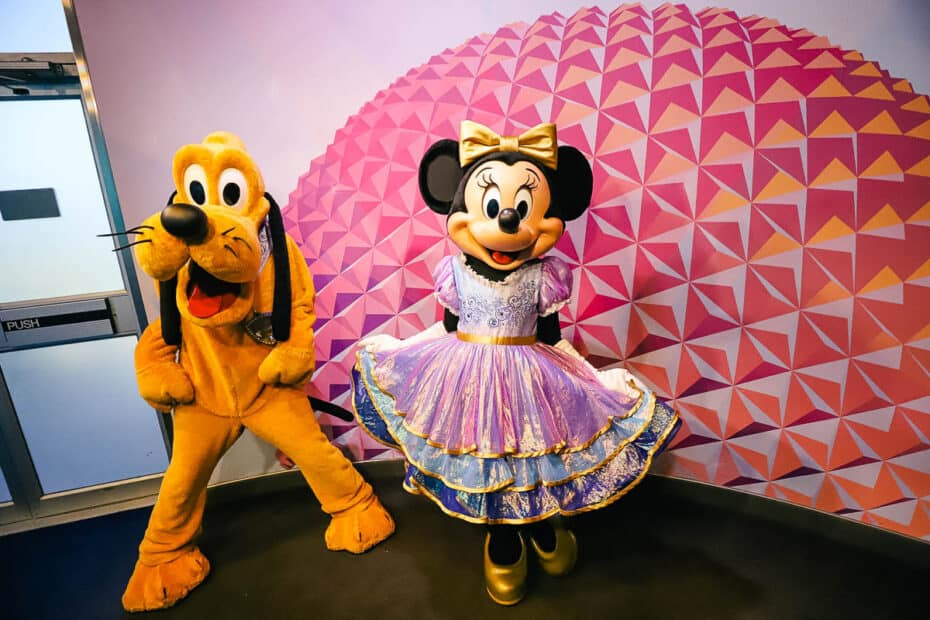 Meet Winnie the Pooh
Lastly, Winnie the Pooh has a character sighting in the garden next to the Imagination Pavilion. If you're approaching the pavilion, look to the right, and if he's out, you'll see him!
Related: Meet Winnie the Pooh at Disney World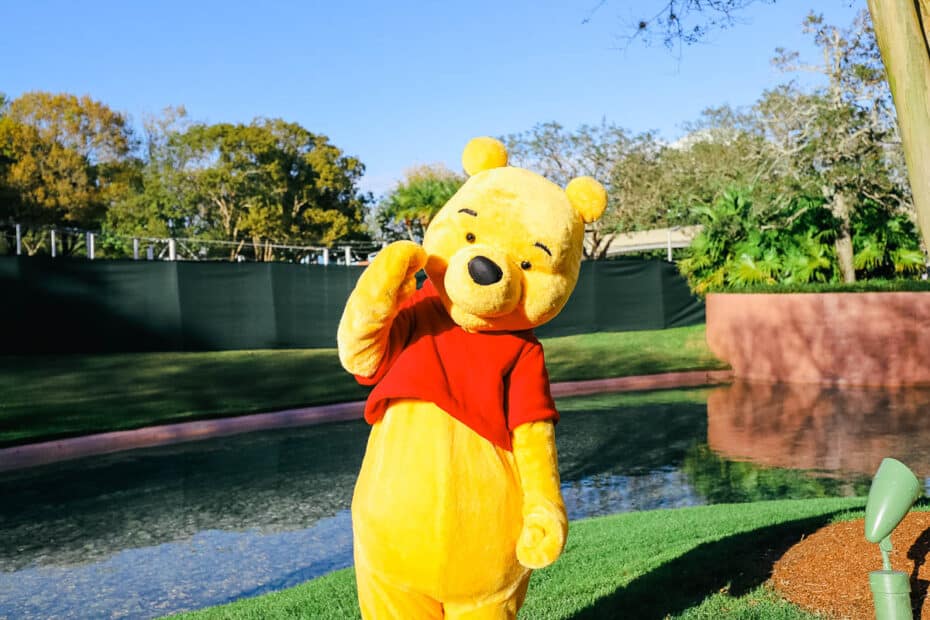 Final Thoughts on the Imagination Pavilion
Overall, there's plenty to see and do at the Imagination Pavilion. It's also a great place to slow down midday when you need a break.
We love to grab a snack or a soda and find a seat near the leaping fountains. The atmosphere is gorgeous, and it's fun to watch the monorail glide by.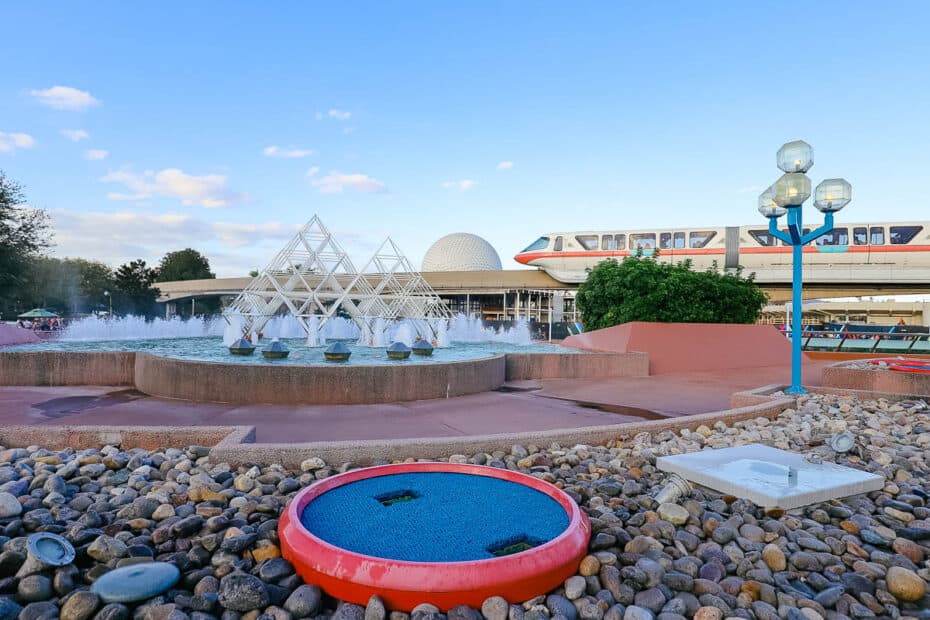 Additionally, this area is one of the best places to hang out when it's raining. You can take a spin on Figment's ride, meet the characters, and hang out in the play area.
After that, it's only a few steps to the film festival. There you can kill another 30 minutes or so watching cartoons in an air-conditioned theater and meeting Mickey Mouse.
For more attractions at Epcot, you might enjoy the following:
Resorts Gal specializes in providing information about Walt Disney World Resorts. We have a list of Disney World Hotel Reviews.
Or you might enjoy these other resorts in the Epcot area:
In the Comments
What do you think of the Imagination Pavilion at Epcot? Do you have fond memories of this pavilion?
Planning a Walt Disney World or other Disney Destination vacation?
Our friends and travel partner, Firefly Travels, excels at doing Disney differently. You can fill out a plan your trip form on their website, and someone will reach out shortly to discuss the specifics.