Meet Figment at Epcot (Wait Times, Location, and Tips)
In this article, we visit the Imagination Pavilion at Epcot for the Figment character meet-and-greet. We'll discuss where to find him, what kind of waits to expect, and preview a few photos of the lovable purple dragon.
If you've ever visited Epcot, chances are you've ridden Journey Into Imagination with Figment, AKA the Figment ride. It's located in the mirrored pyramid building geared toward using your imagination.
Figment, an Epcot staple, is the host of that ride. Many Epcot enthusiasts have core memories of Figment from their youth. Those Figment fans came out in droves to the tune of five-hour waits on the day this meet-and-greet debuted.
However, that initial wave has passed, and wait times appear to be somewhat balanced. We visited Epcot a few days after Figment's debut and found him to be an adorable character.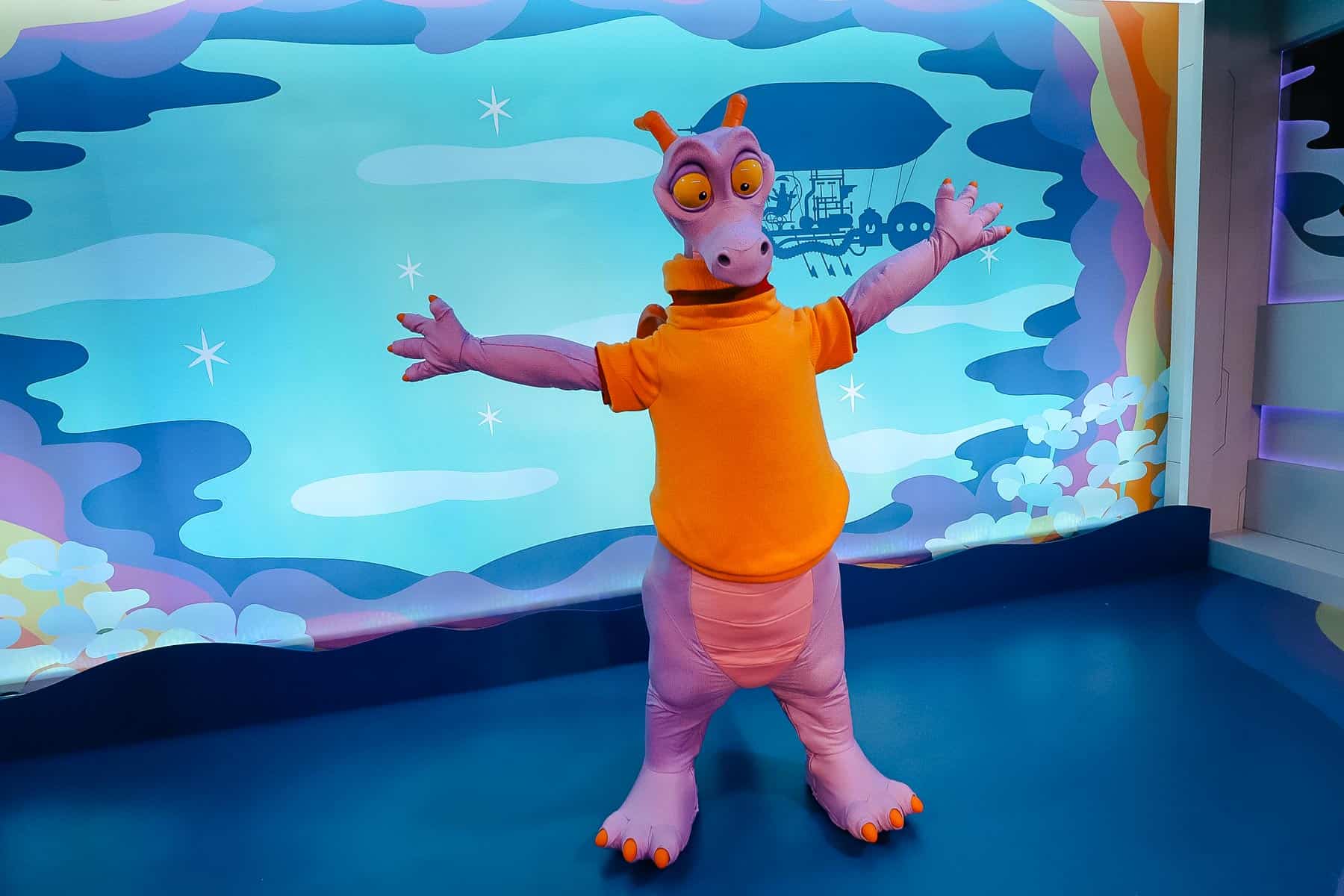 Like the Imagination Pavilion's fountain and Figment's open house, some things just work better upside down.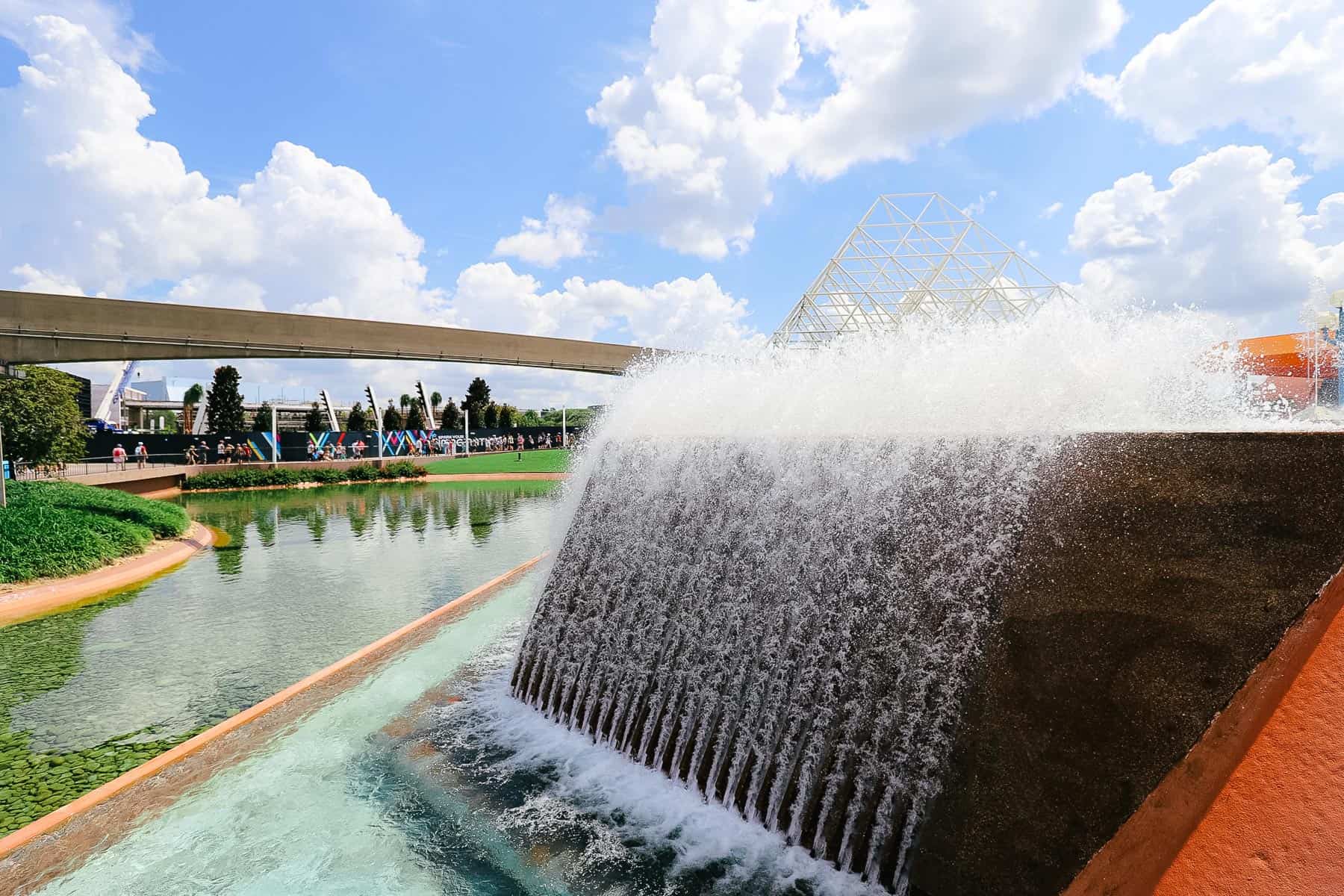 If you're hoping to meet Figment, you'll have two options for entering the Imagination Pavilion. First, you can ride the attraction–Journey Into Imagination with Figment.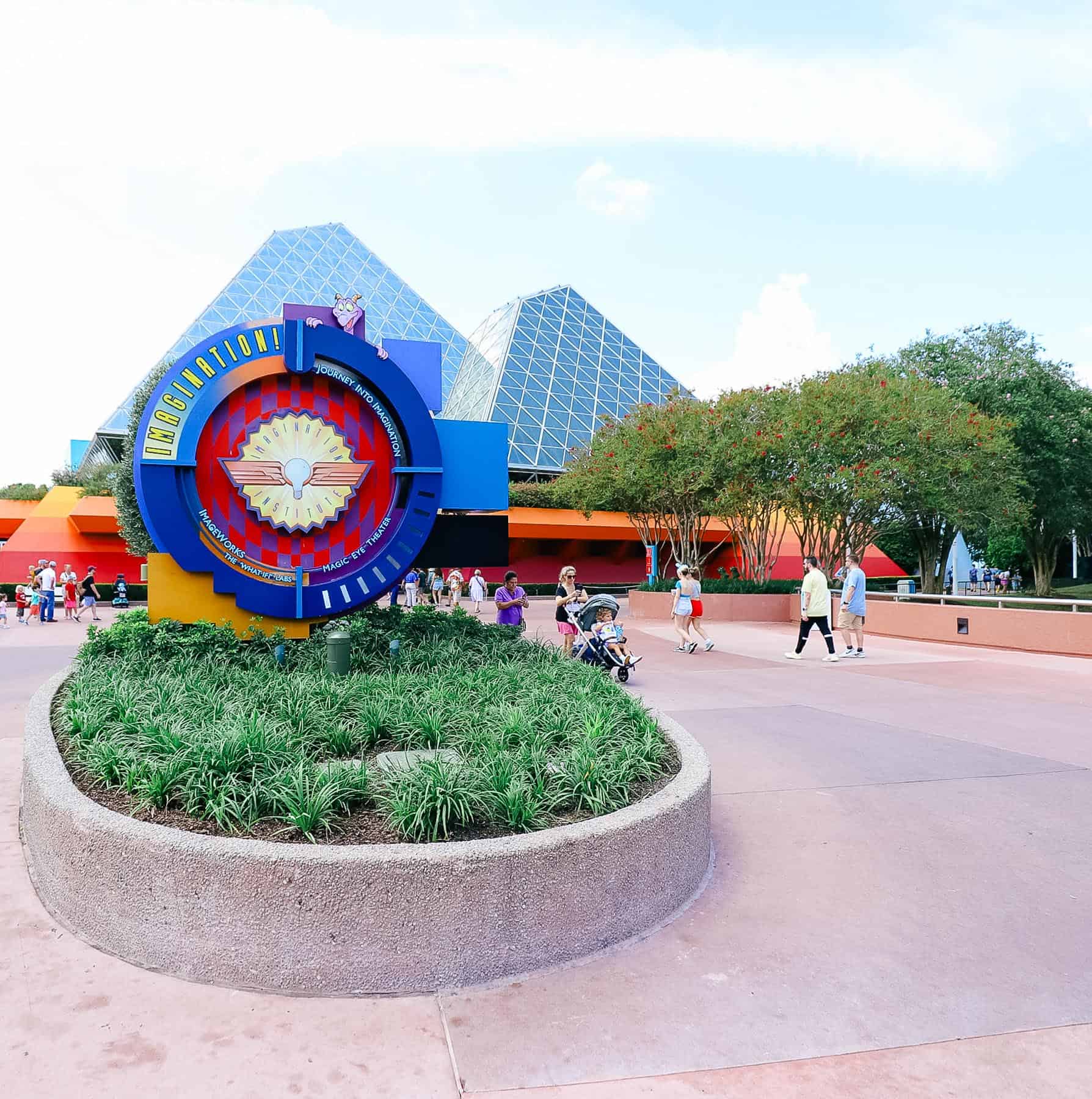 Or you can walk around the side of the pavilion to the secondary entrance.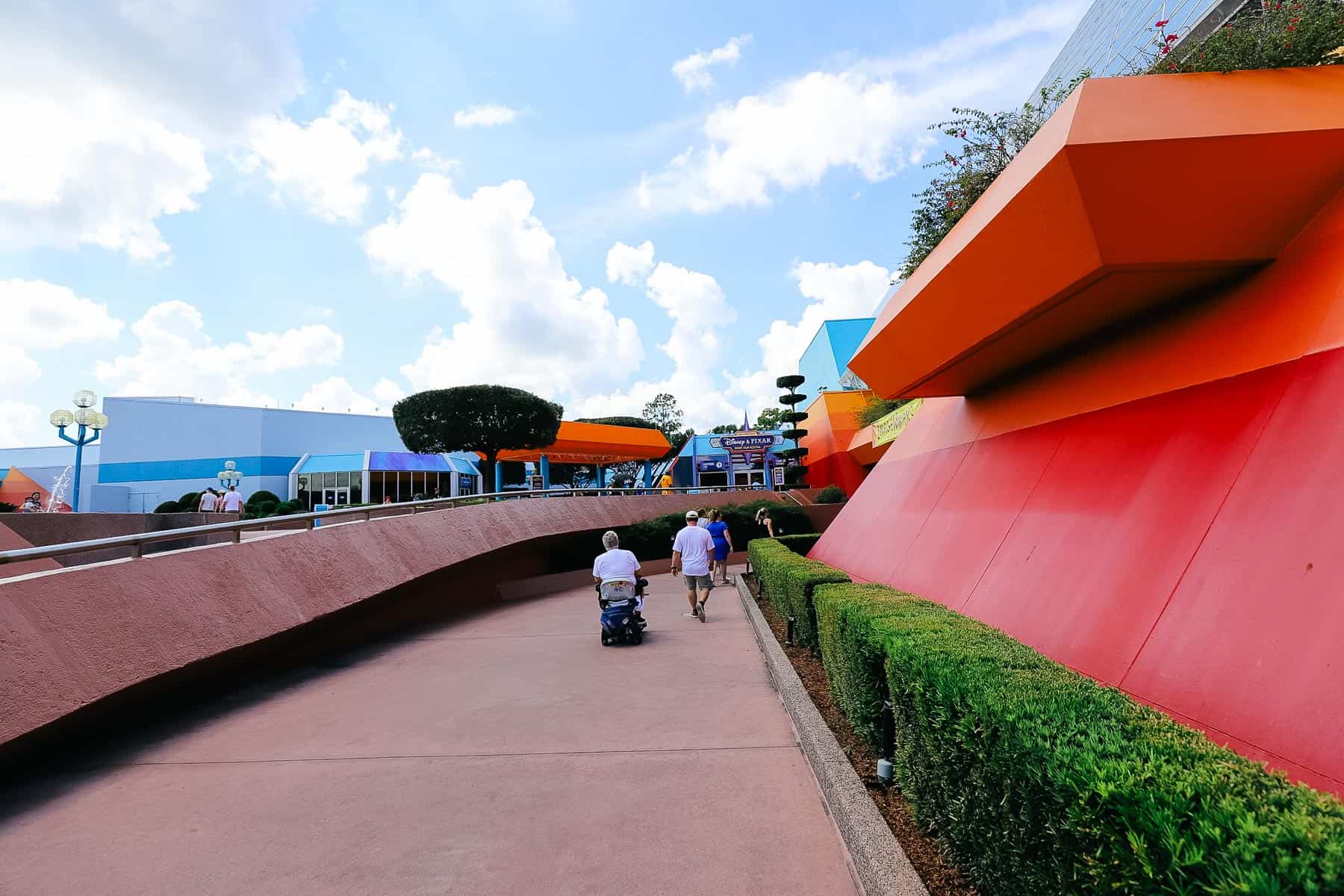 This is also where you exit.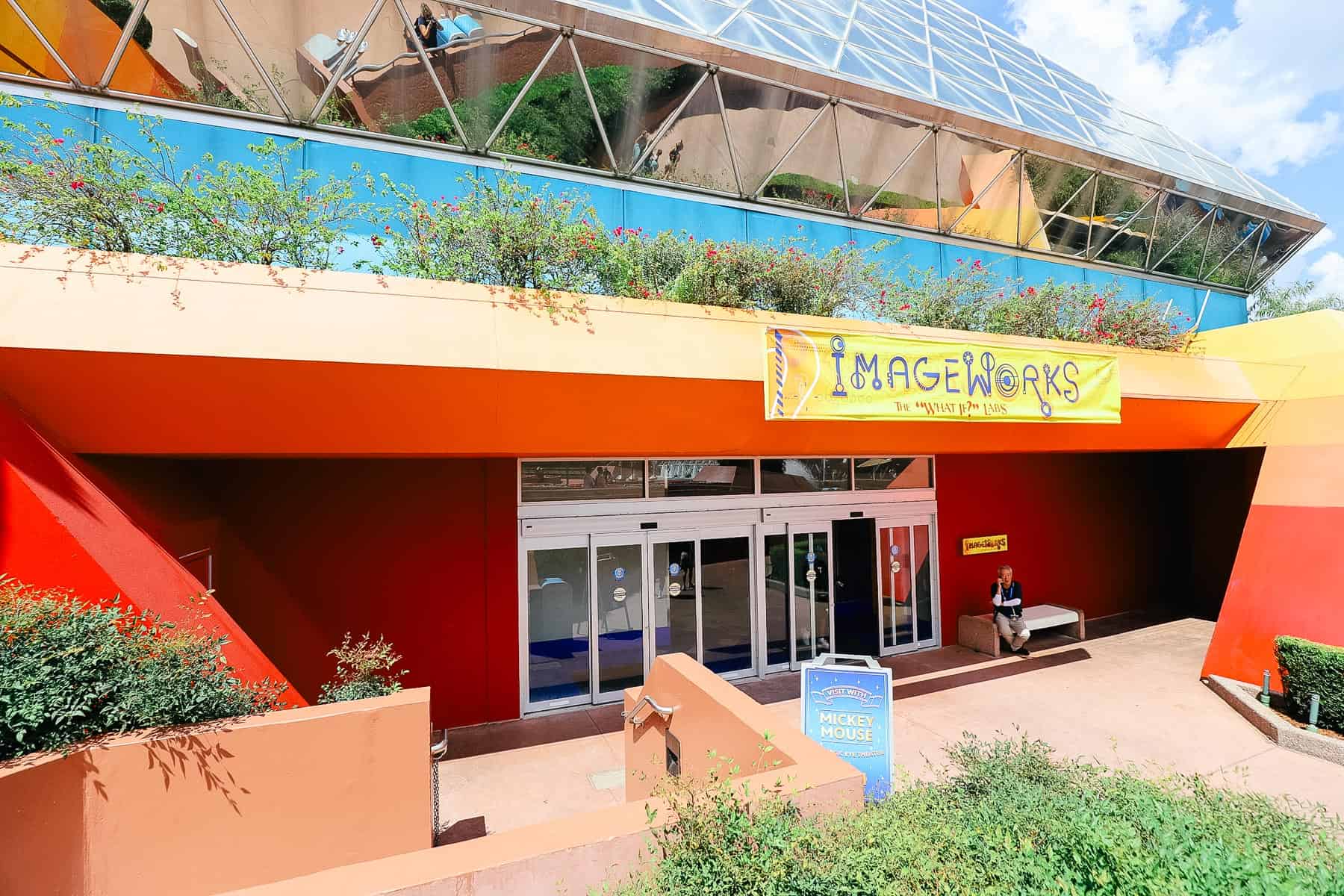 Inside, the area opens to a tremendous space, home to multiple character meet-and-greets and activities aimed toward children, encouraging them to use their imagination. Formerly, Vanellope Von Schweetz (Wreck-It Ralph) met in the same spot where Figment meets. Joy from Inside Out meets on the opposite side of Figment.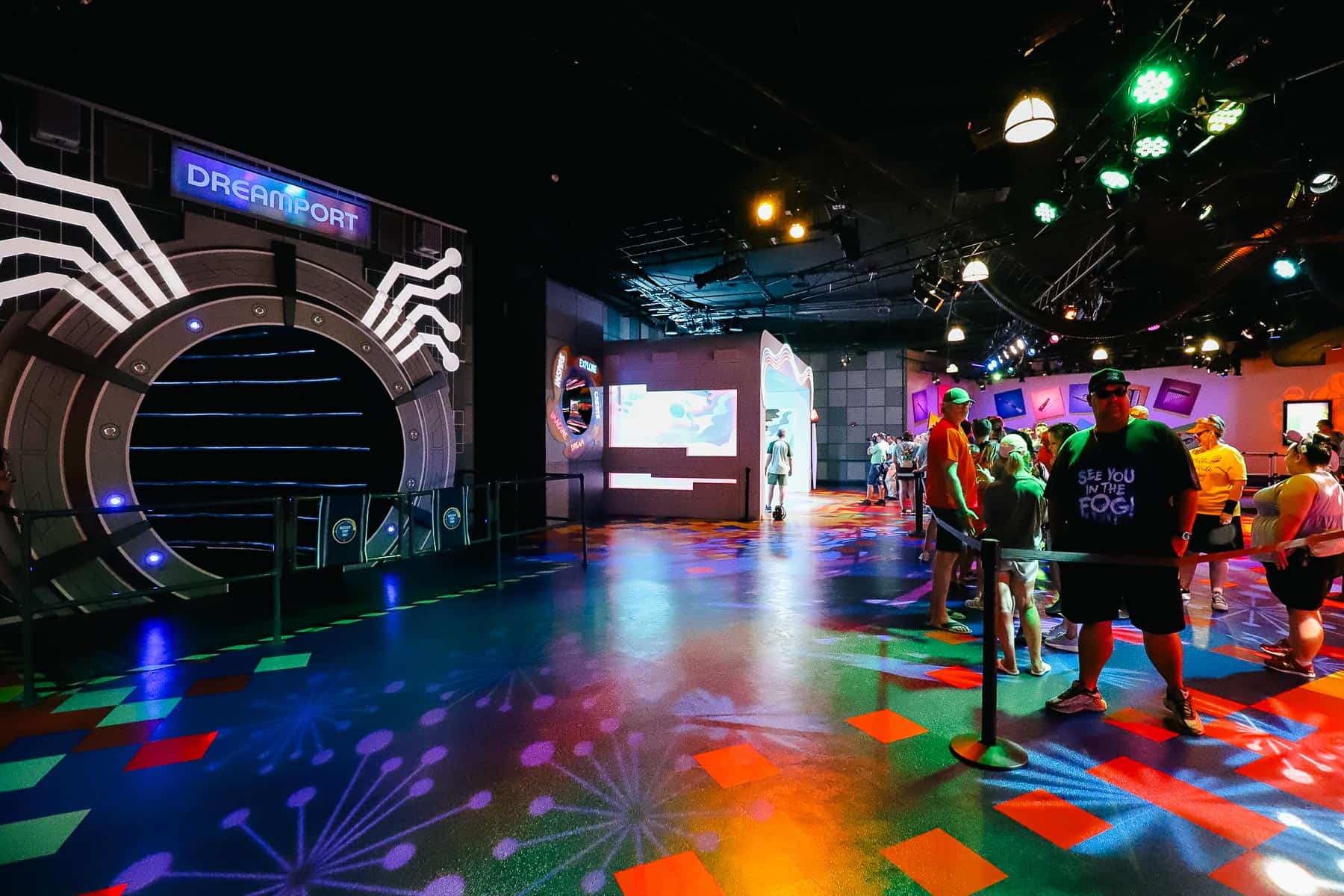 This tunnel in the photo below was called "The Link." It's where Vanellope would leave to visit the "internet" when she went on break. Now, it's been renamed Dreamport.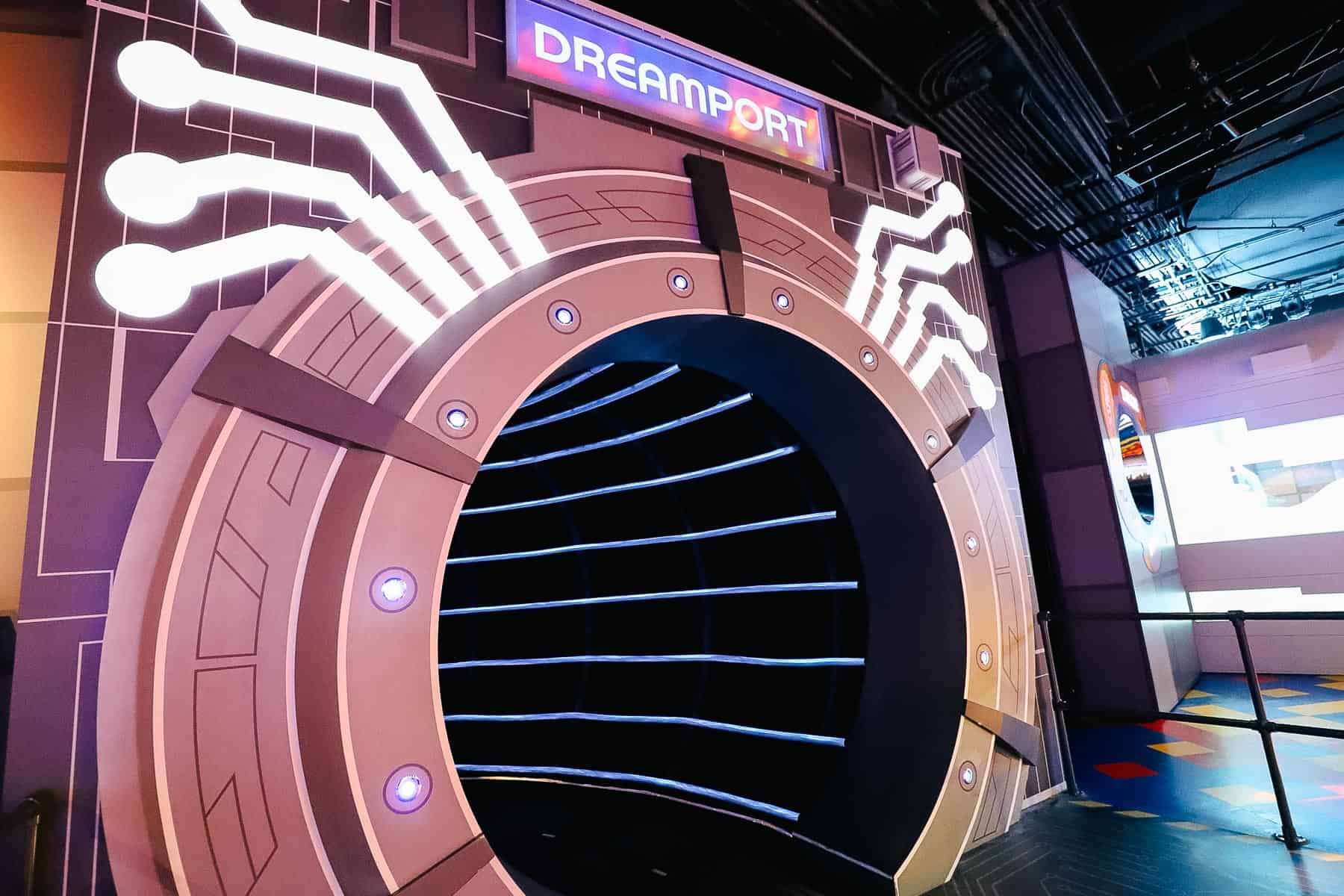 If you're in the area when Figment returns from break, you might get a special treat. Here's a video.
Here are a few other photos of the space.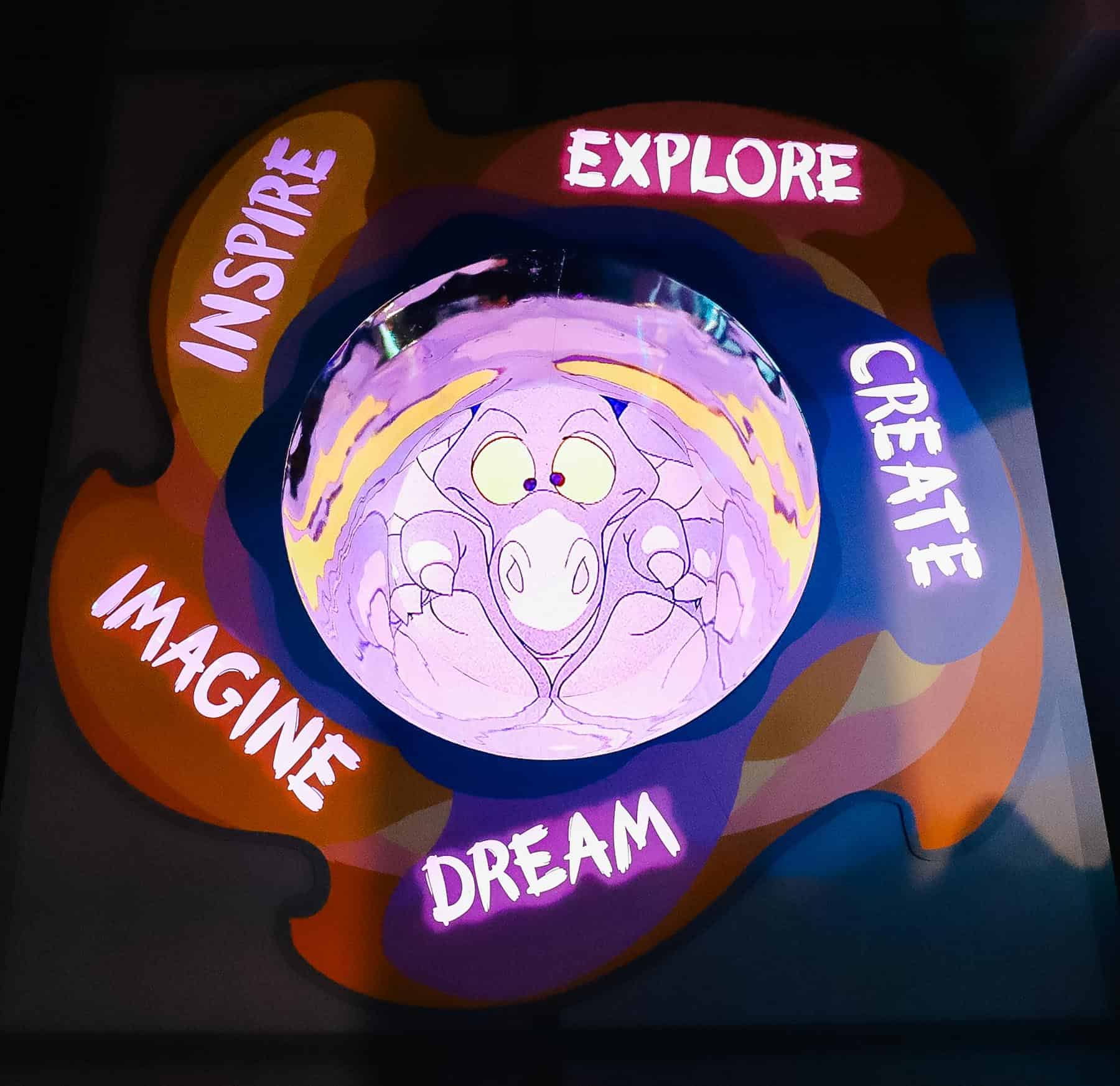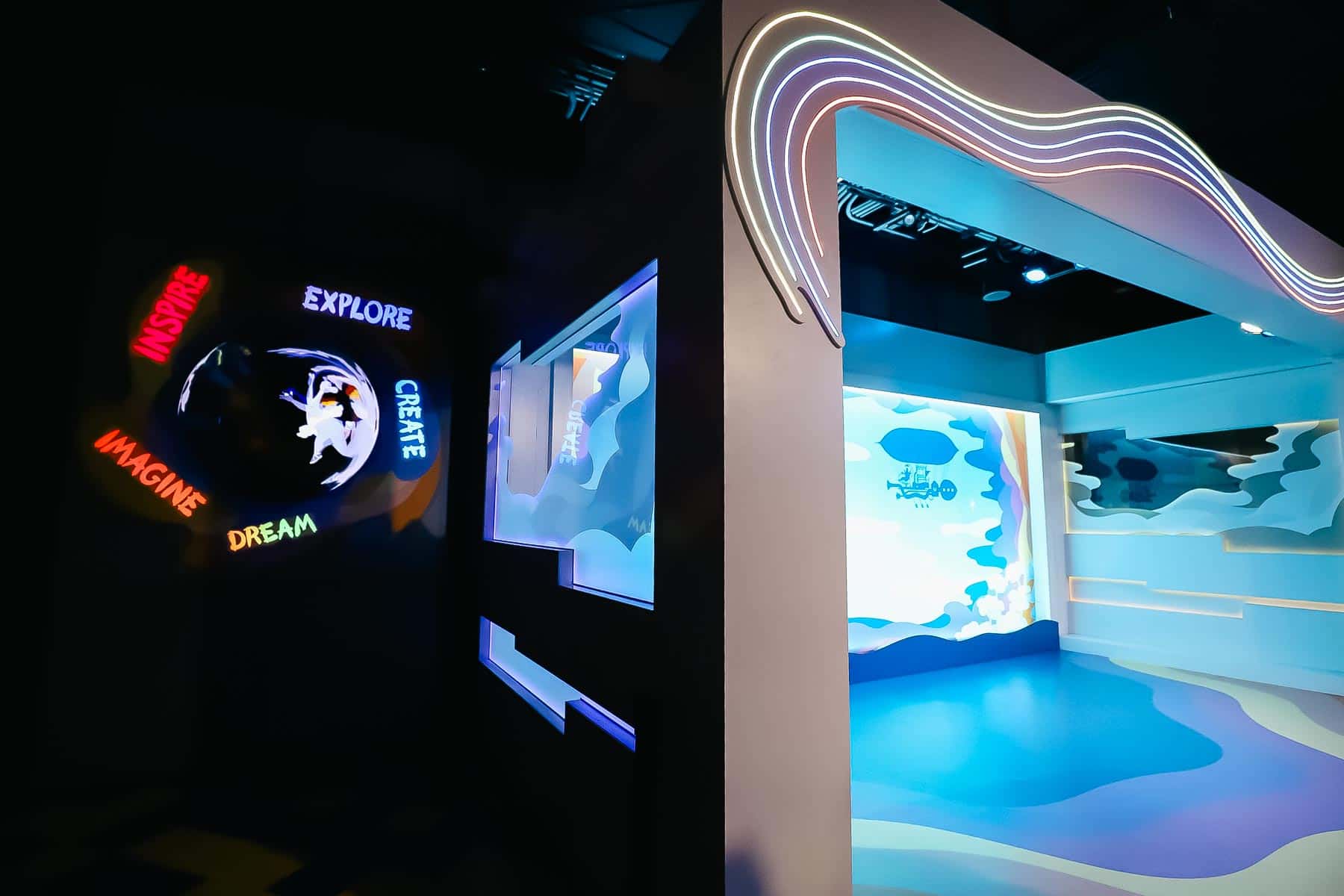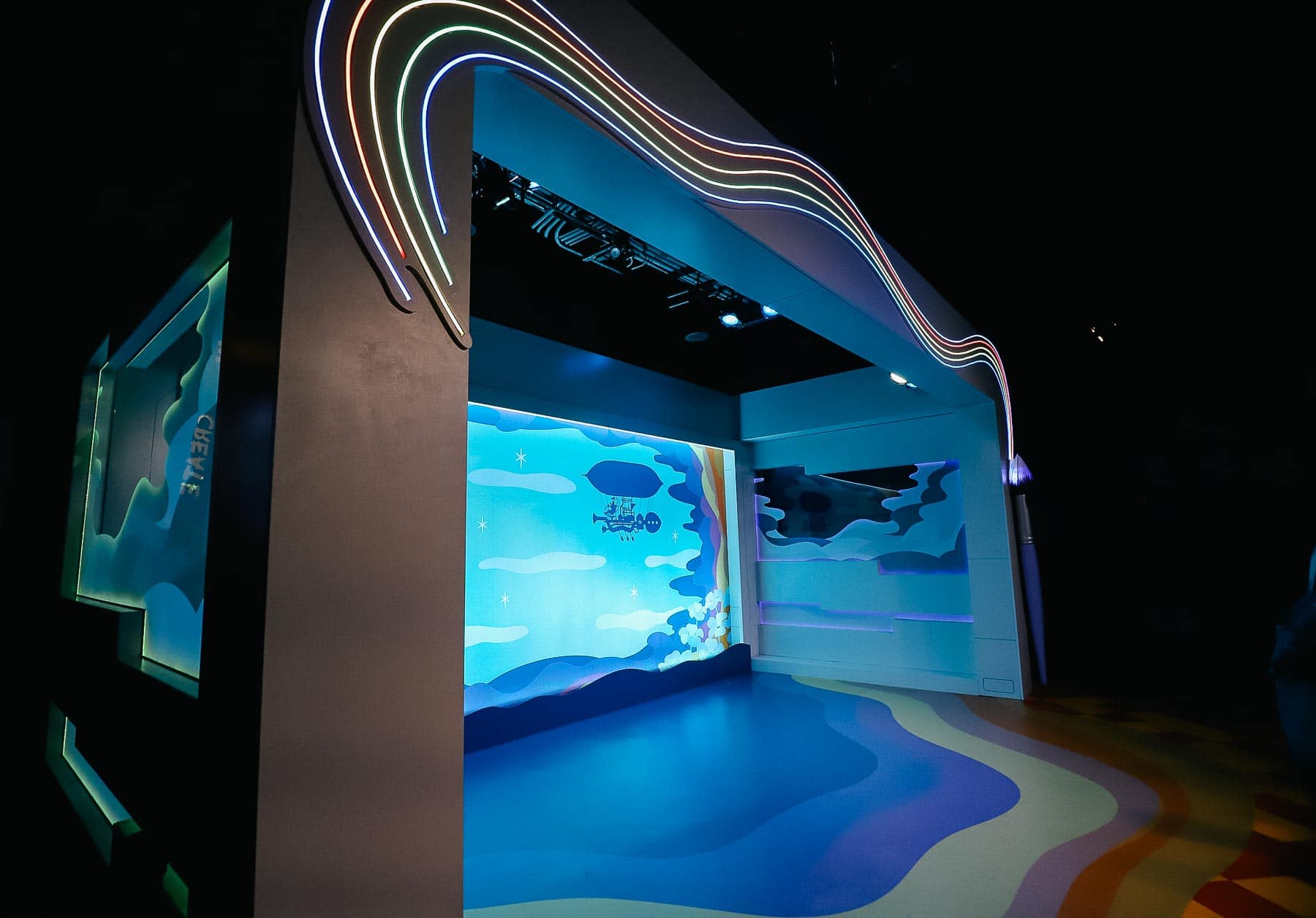 We got in line to meet Figment at approximately 11:30 a.m. on a Thursday. The entire interior queue was full. However, the line was maintained and didn't overflow into the pavilion.
It was 11:58 a.m. when we met Figment. During that time, he left once for a brief break.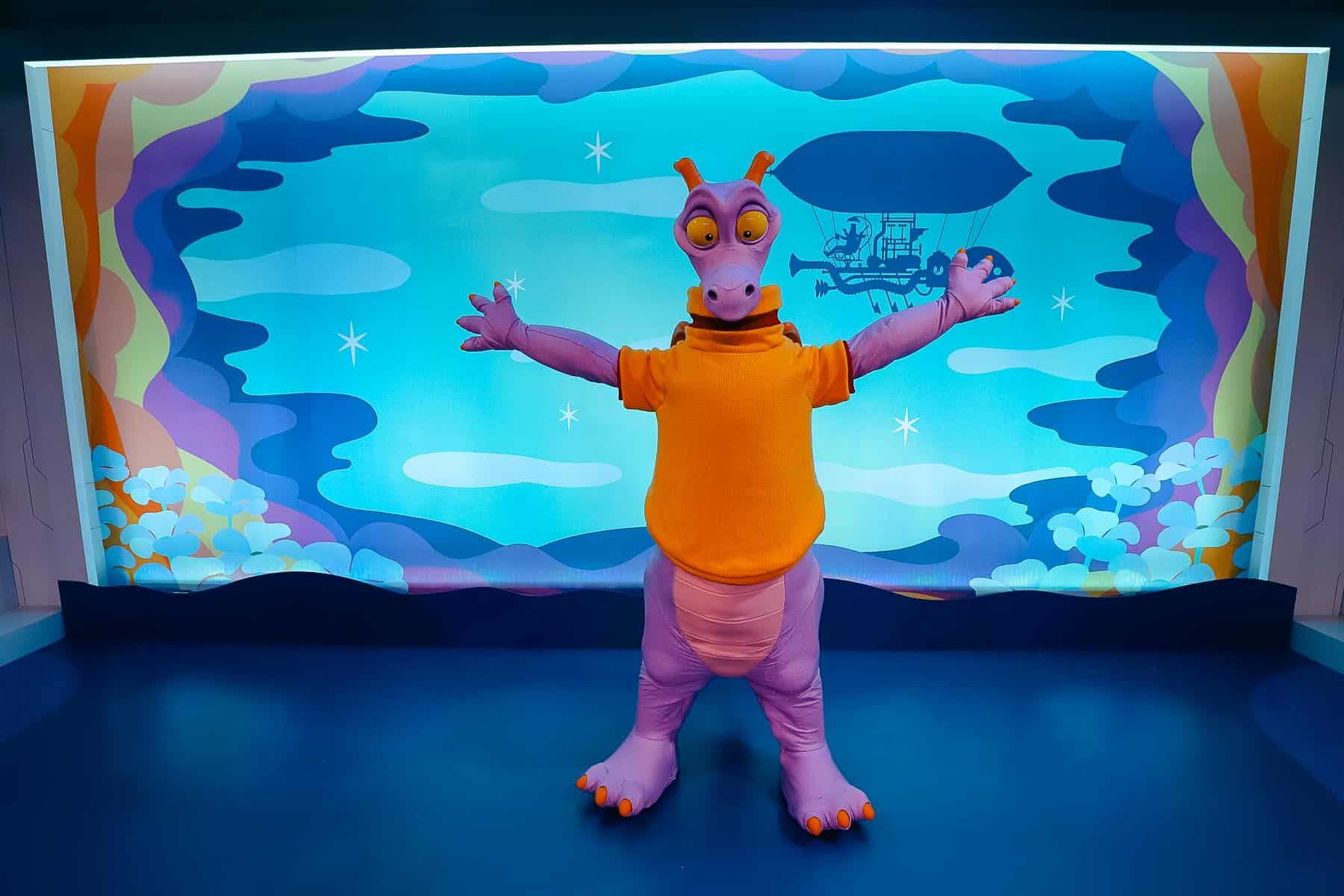 Figment was more than eager to pose for a few photos.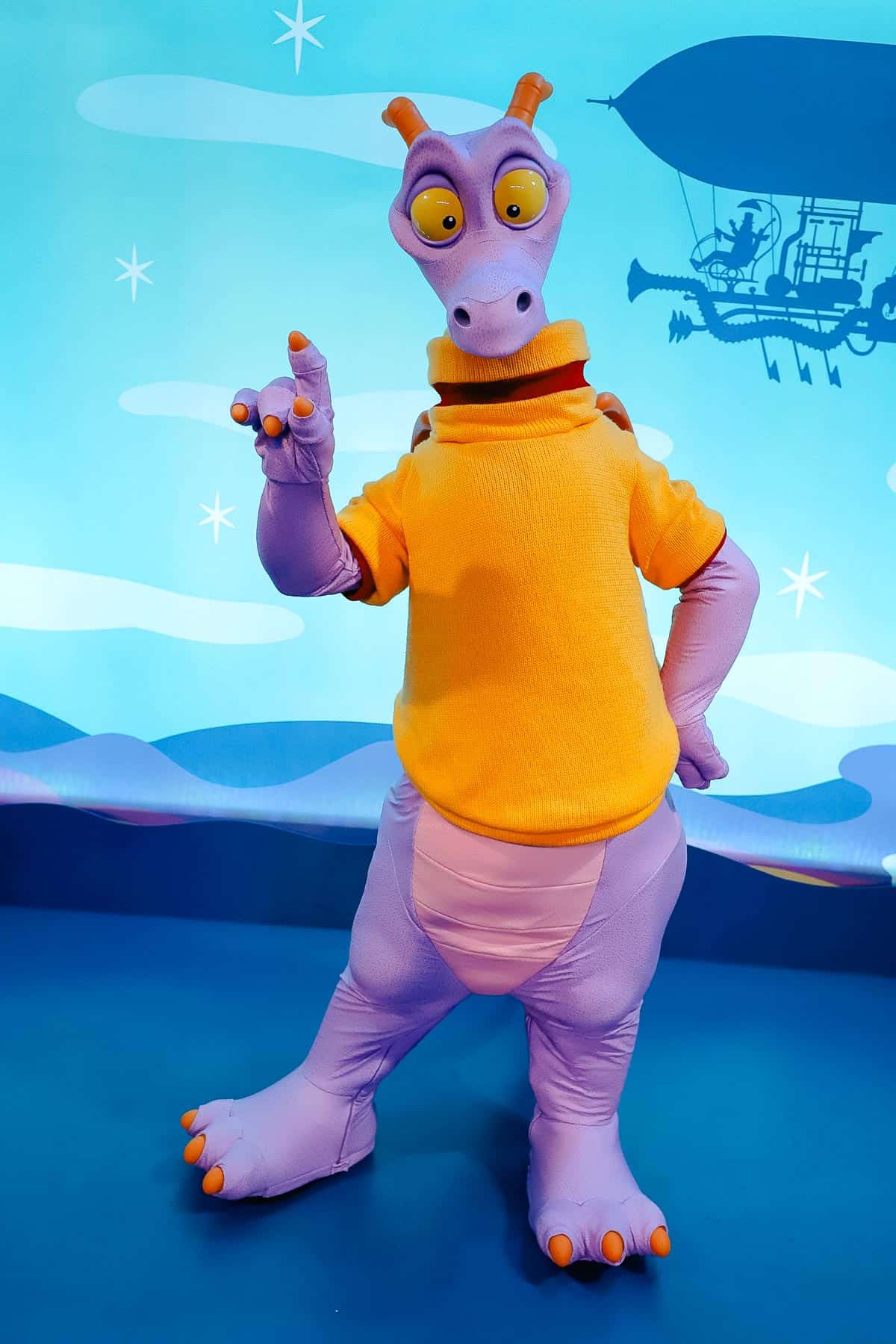 You might notice a silhouette with Dreamfinder in the background.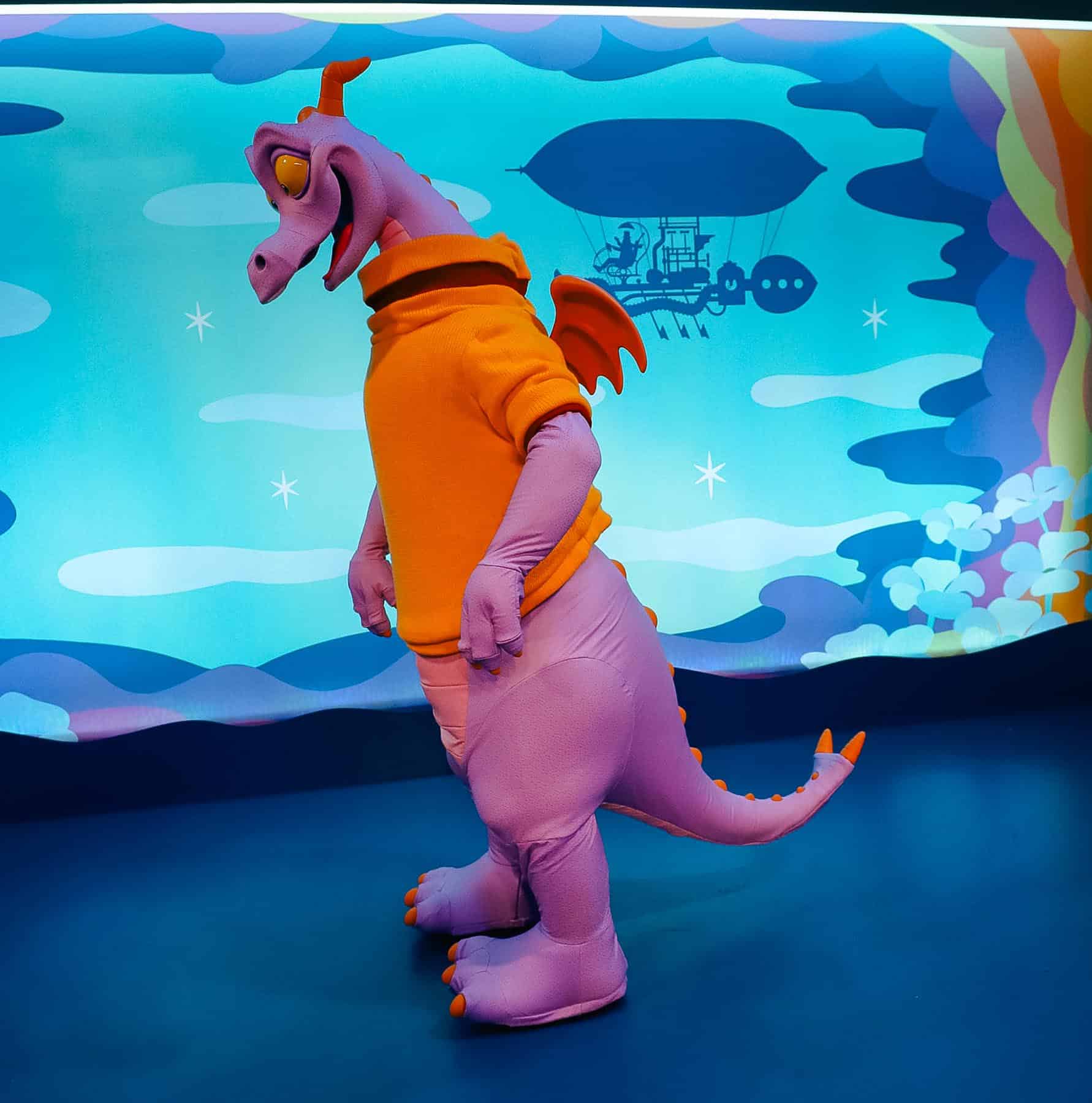 Make sure you get a glimpse of those wings. They are so tiny and sweet! Don't you love how his sweater has cutouts for them?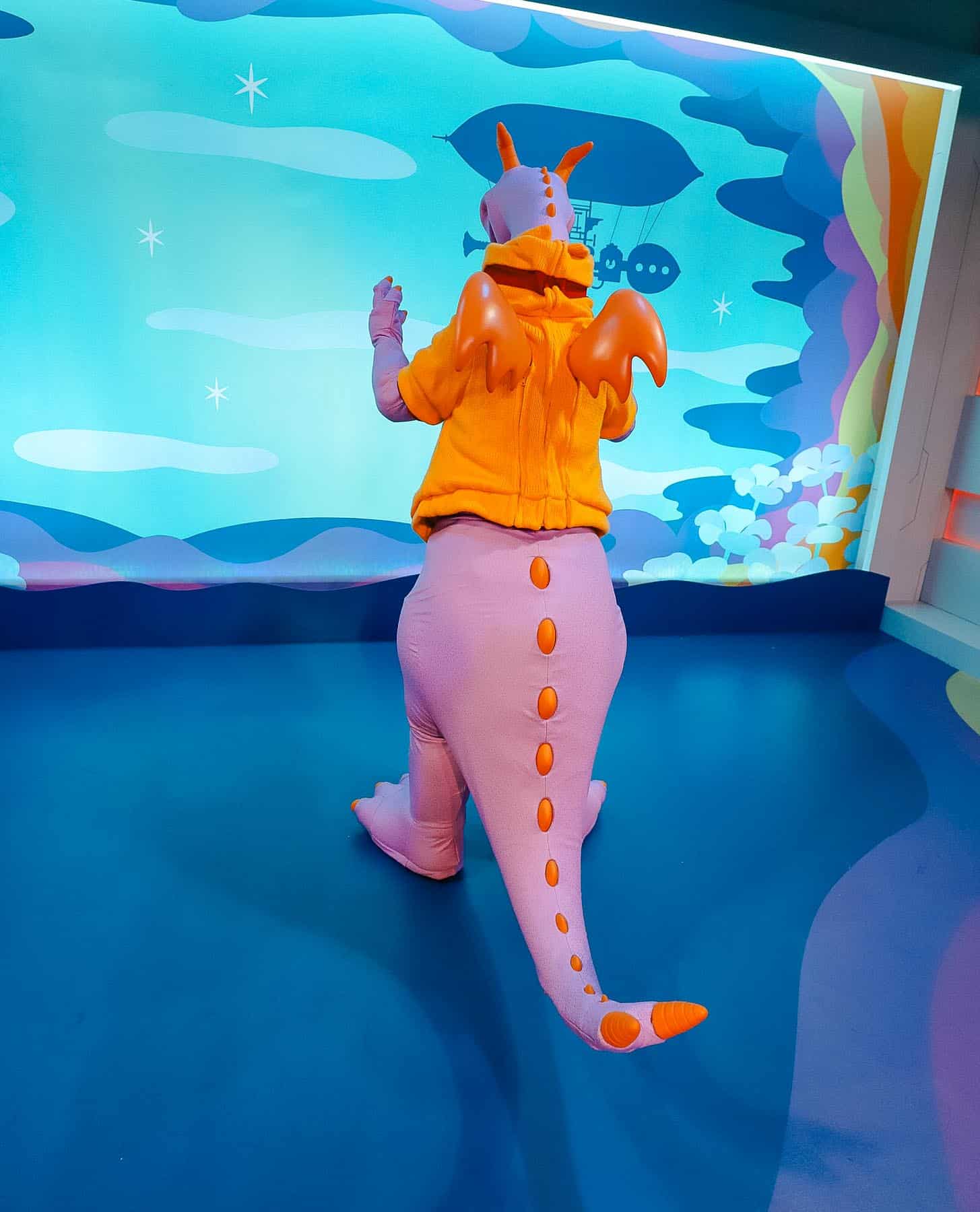 Someone asked if they thought this meet-and-greet would remain popular for the long haul. My take is this–small children love this attraction. My son and niece both enjoyed it when they were little. Yes, it's dated and not that great.
But children aren't always the harshest critics when it comes to this sort of thing unless we put those ideas into their heads. When children exit the ride and see Figment, they'll probably want to meet him.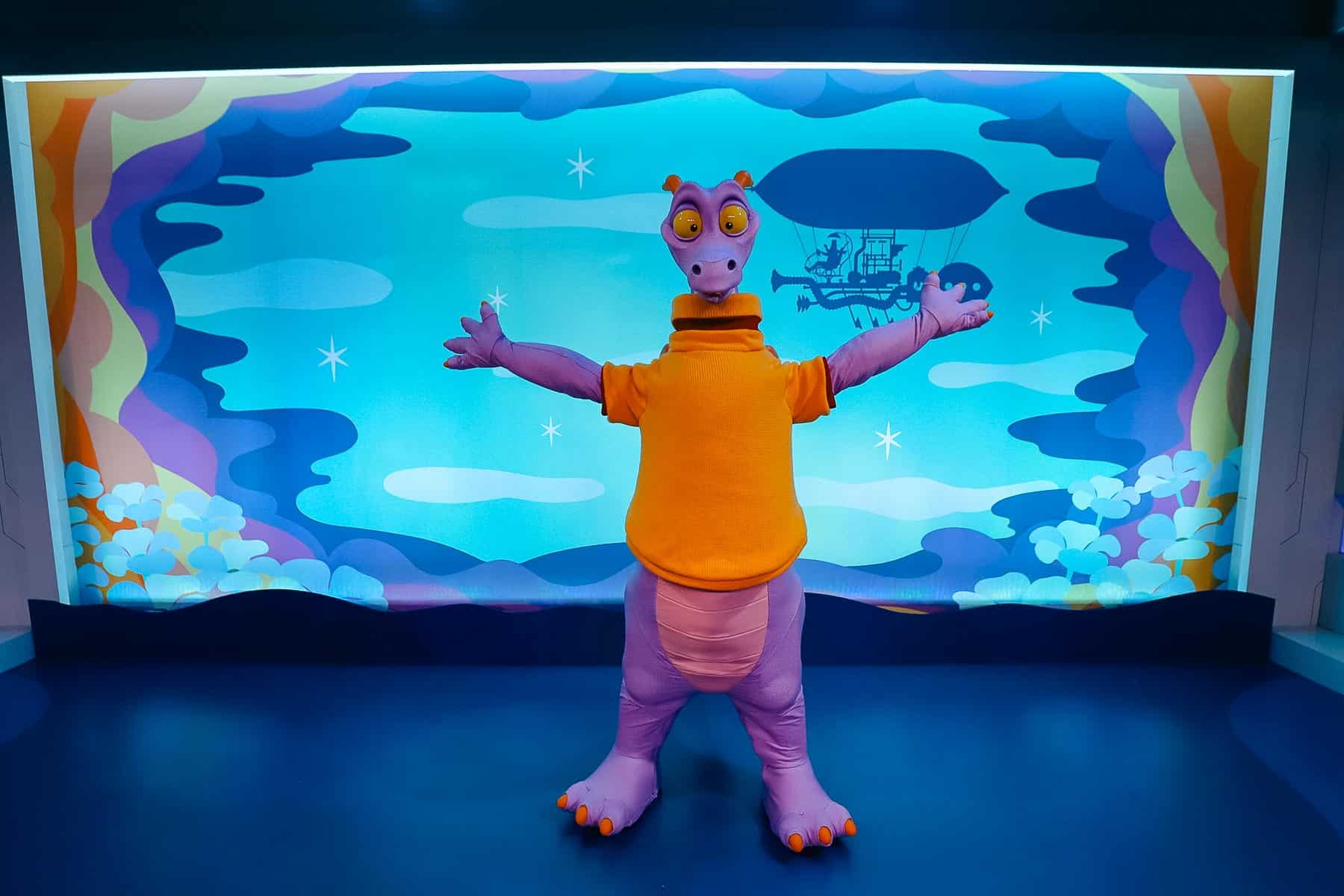 And if you think you're child will not want to meet characters–you might be surprised. We walk through the character meets regularly, and children patiently wait hours to meet their favorite characters.
I was reminded of this while waiting to meet Mirabel at Magic Kingdom. Due to the heat, some parents left the line, and their children were devastated. When Anna and Elsa debuted years ago at Magic Kingdom (they don't meet there now), my niece waited like a trouper for nearly three hours to meet them. She was one of many.
Yes, character lines can be long. But like anything else where you pay admission to stand in line for something–there's a reason. For me, that reason is because I always meet the most wonderful people while standing in line. Some of those people have become a constant in my life–and I am grateful for their friendship.
But enough about me–what's your reason for meeting Figment or characters, in general?
Oh, and I almost forgot! Figment doesn't sign autographs. But he does have an autograph card. A PhotoPass photographer is also available to take photos at this meet-and-greet.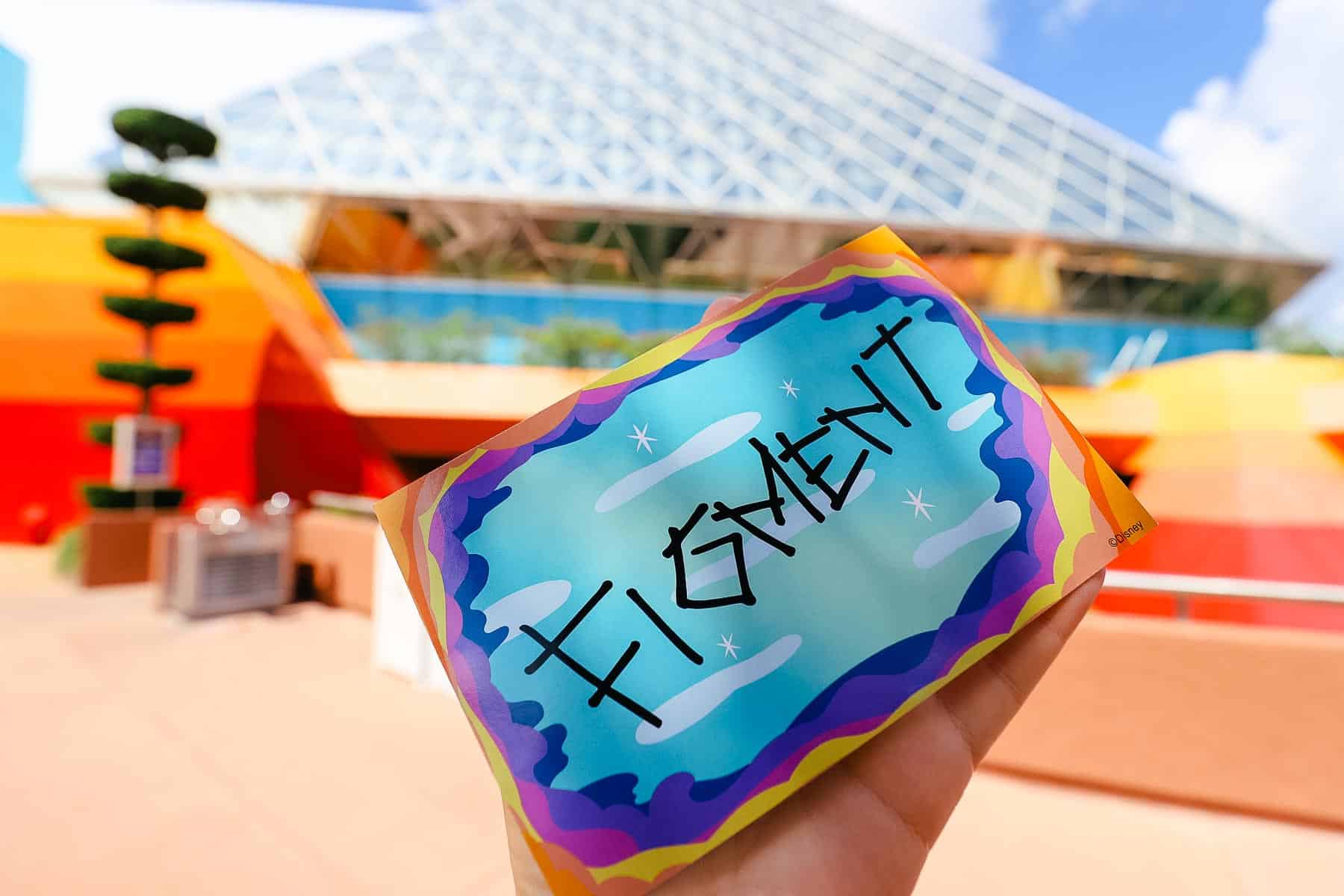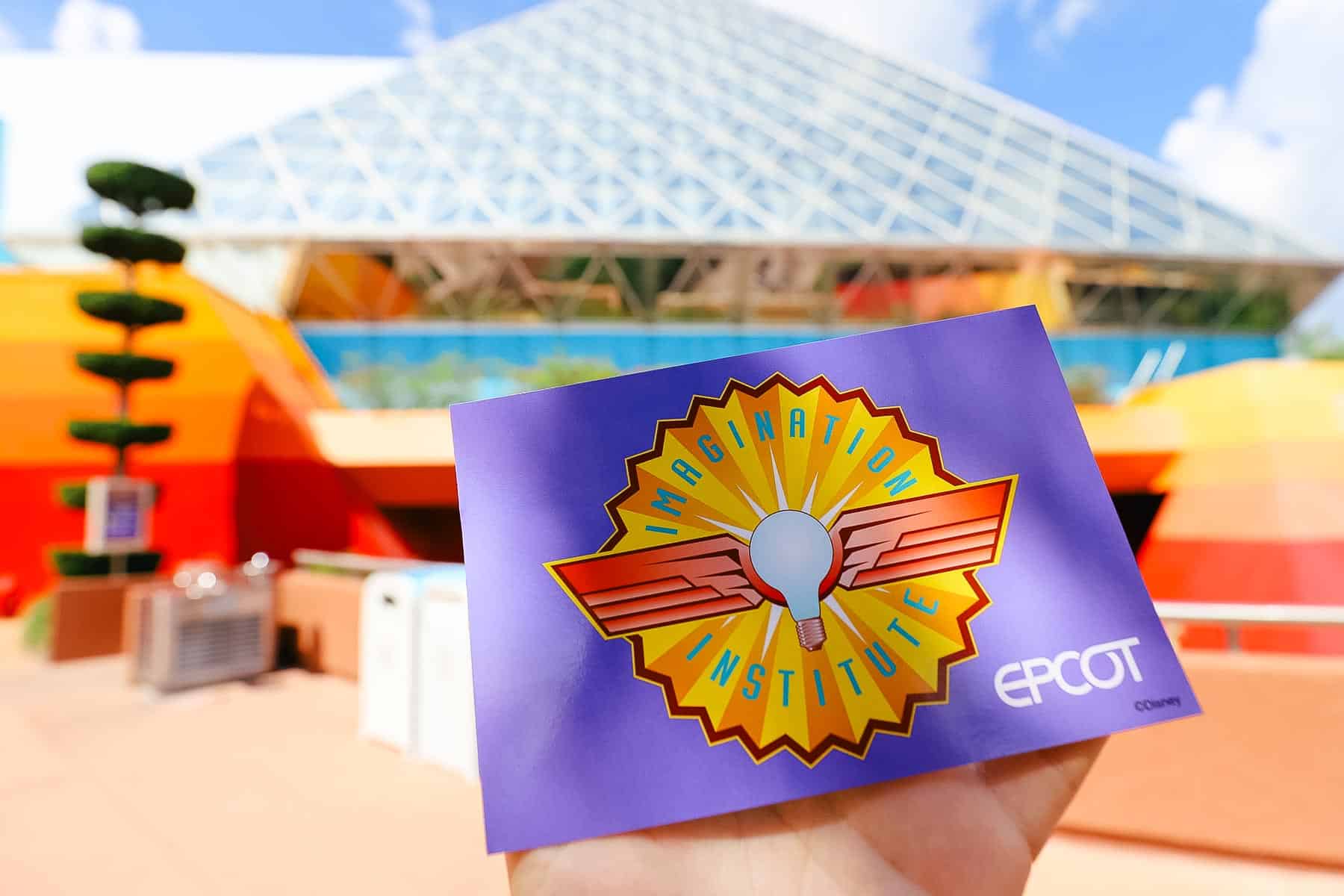 For more characters at Epcot, you might like:
Or you might enjoy our entire list of Disney World Characters.