Walt Disney World Visa Character Meet & Greets
If you are a Disney Visa credit cardholder, you may or may not be aware that special Disney Visa character meets are available at Epcot and Hollywood Studios. This review will go over the locations, timing, and other specifics.
Walt Disney World has a partnership with Visa, which includes a few special perks for cardholders. One of those perks is this Disney Visa character meet. These meets are normally available daily to Disney Visa cardholders during certain hours and at specific locations.
2022 Update: These special character meets are not available due to social distancing efforts in the park. I will update this review when I see that the Visa character meet has returned.
Make sure to reference this review for character meets in the parks during 2022
List of Character Meets at Disney World (2022 Updates)
Star Wars Disney Visa Character Meet
The Disney Visa character meet for Star Wars characters is located at Star Wars Launch Bay in Hollywood Studios. The meet is held daily from 11:00 a.m. to 4:00 p.m. for Disney Visa Card Holders. Star Wars Launch Bay is located in the back of the Animation Courtyard area.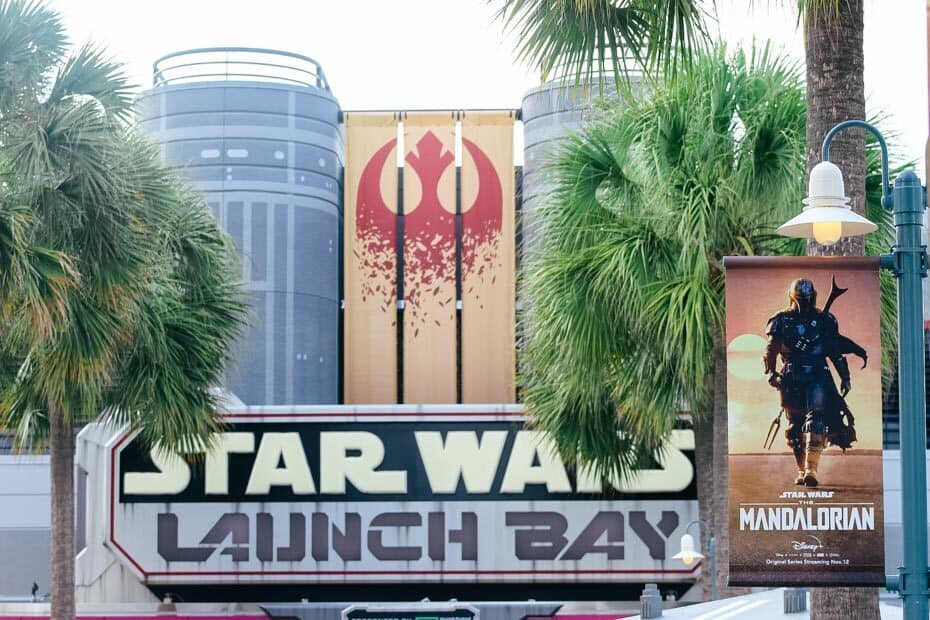 First, you will have to show your Disney Visa card or your Disney Visa Rewards card for the meet. I have never waited more than 10 minutes for this particular line. It is one of the nicer perks of having the card.
Darth Vader Visa Character Meet
Below we have a picture of the regular character meet for Darth Vader. Since Galaxy's Edge opened Kylo Ren can be found roaming Batuu. Meanwhile, Darth Vader is back at his original home in Star Wars Launch Bay.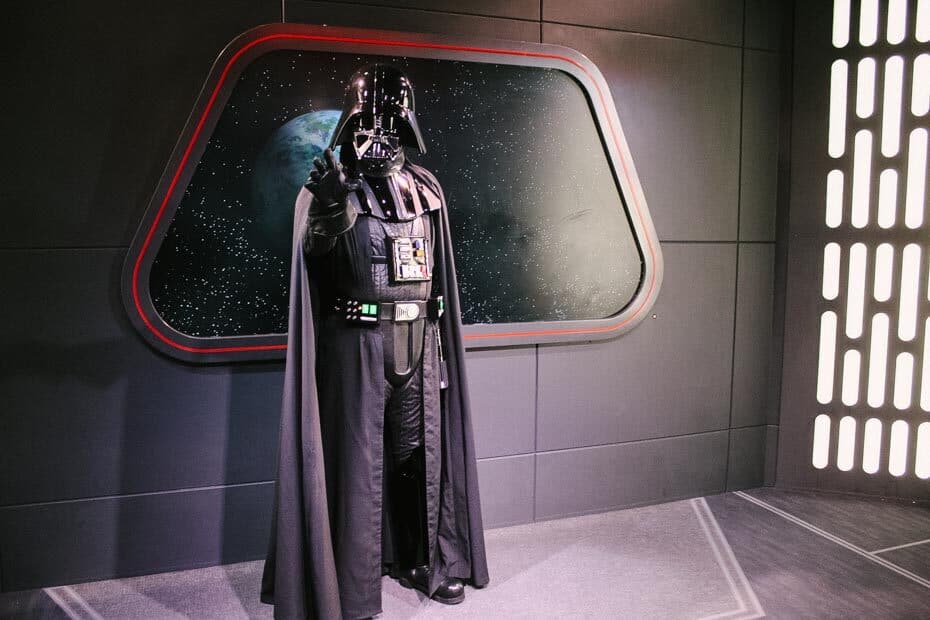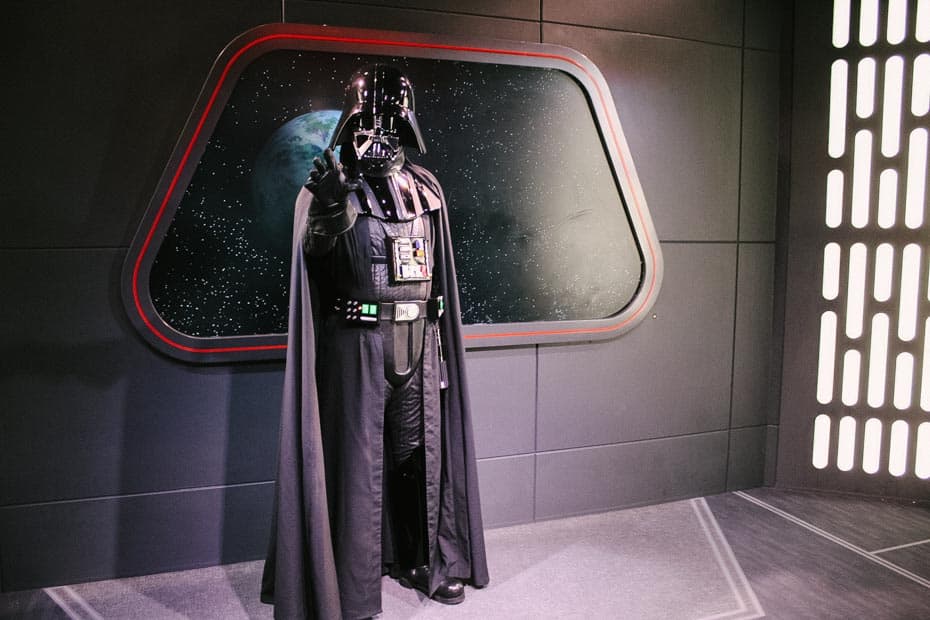 Here is a look below at the previous Kylo Ren meet. Ordinarily, it will be a character from the dark side of the force. Warning–They are looking to stamp out anyone with a rebel allegiance. The actual Visa character will not indicate what character you will be meeting, but you can expect Darth Vader nowadays.
Is this meet scary? Depending on the age of your child or adult, for that matter. I was recently at this meet and talking to a family behind me. Suddenly I was quite taken aback by Kylo Ren.
He walks out to the front of the line, and at the time, my back is facing him. Then he reaches out and grabs my arm.
I was actually surprised to find my heart racing a little bit faster. I'm sure the smaller children behind me got a good kick out of it. However, they might have been scared as well.
Now that Darth Vader is meeting again, I would say that he is also quite scary. He doesn't give me the creeps as much as Kylo Ren does, but that might have to do with seeing Darth Vader on TV most of my life.
Children these days might not be as familiar with Darth Vader, so use your best judgment.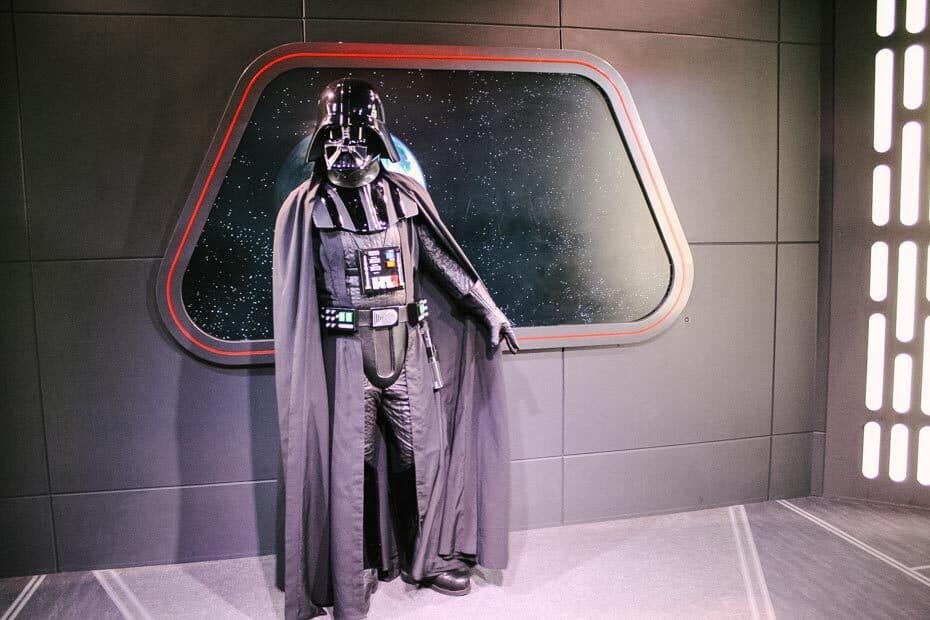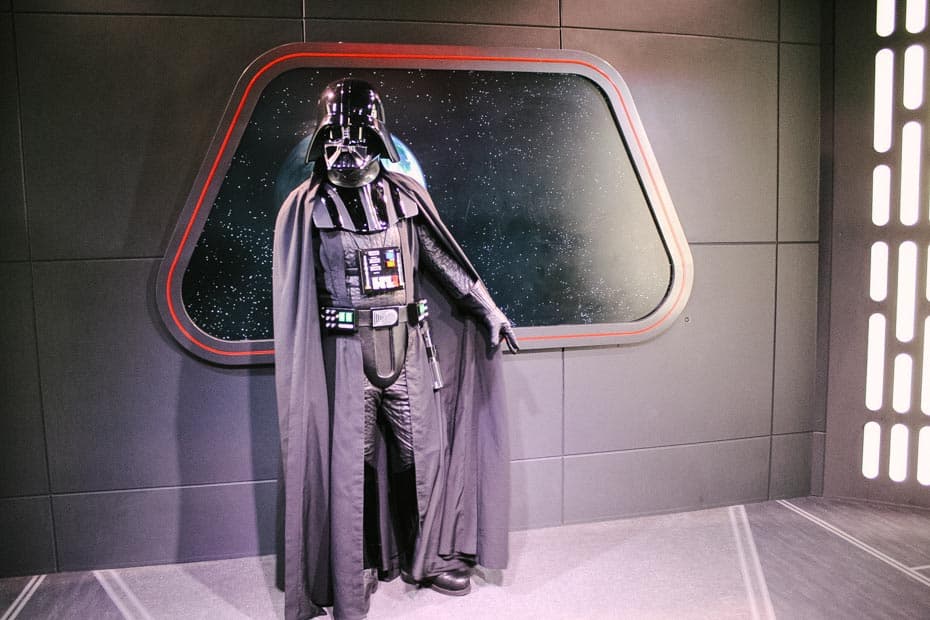 Keep in mind that the people in the meets are actually "in character." Don't expect anything out of the norm from a villainous character. There will be no hugs or embraces at the Kylo Ren meet.
Disney Visa Character Meet at Epcot
The Epcot Visa Character Meet is to the immediate left of the Disney & Pixar Short Film Festival. This is up behind the fountain next to the Imagination Pavilion that holds the Journey to Imagination with Figment ride. This meet is held daily from 1:00 p.m. to 7:00 p.m. for Disney Visa Cardholders.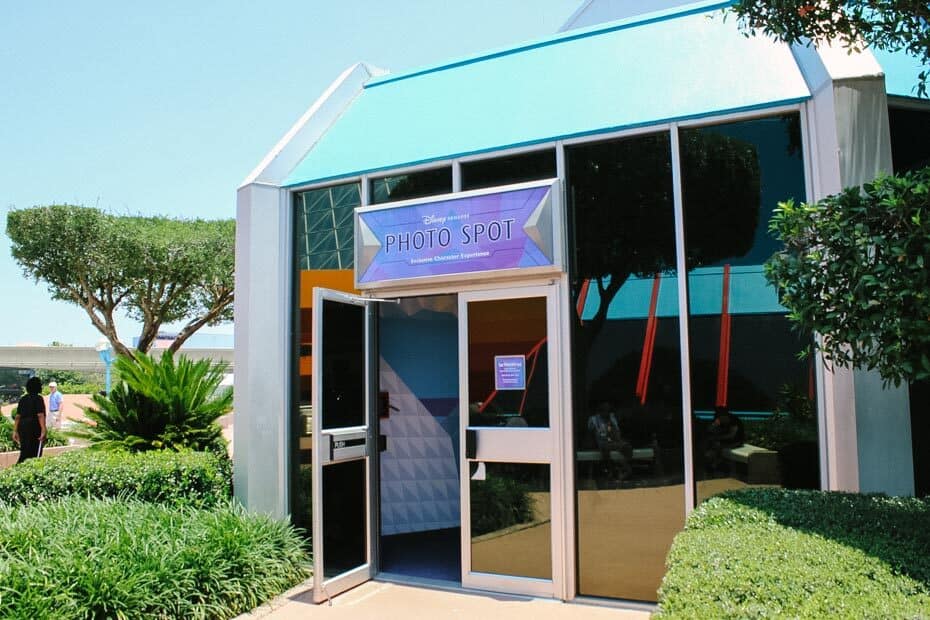 Additionally, this meet requires that you show your Disney Visa card or Disney Visa Rewards card. This character meet tends to be somewhat more popular.
There is no wait time posted. You can probably expect to wait anywhere from 5-15 minutes for this character's meet and greet.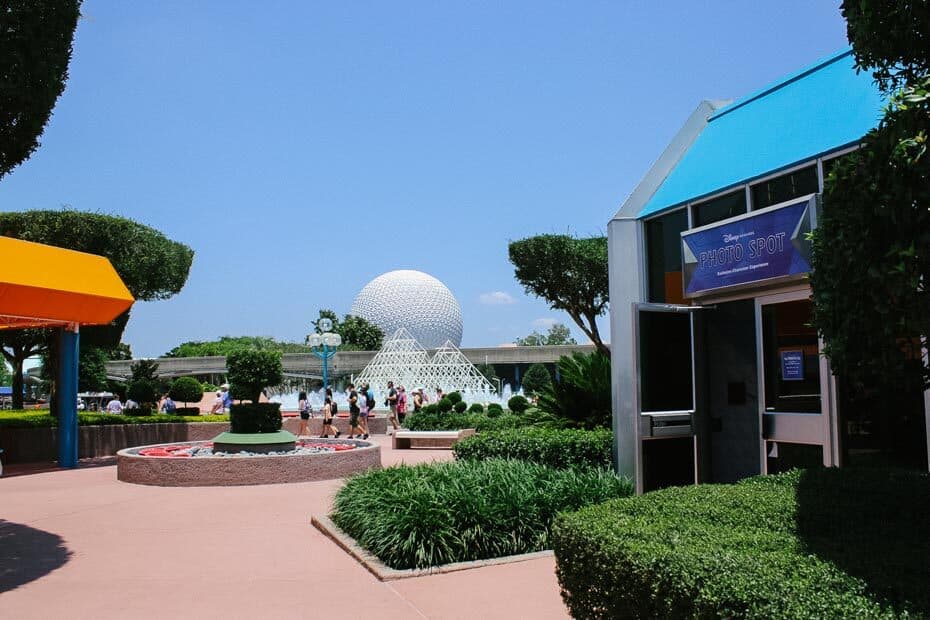 The characters here are always "surprise" characters. With that being said I have participated in this meet 3 different times and met Minnie Mouse and Pluto each time. Again, this is not a guarantee, just personal experience.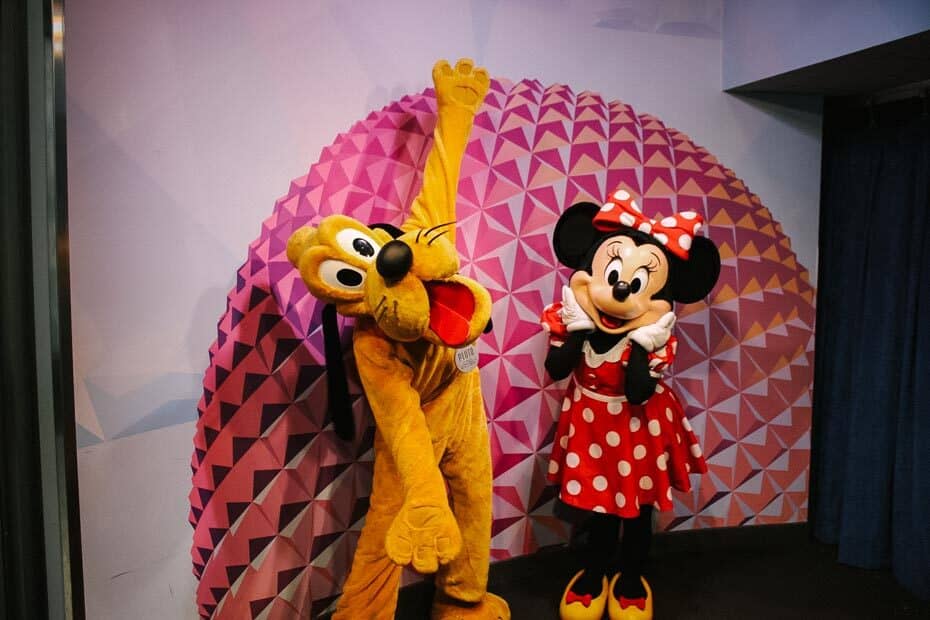 This is a fun meet and always a joy to have a personal interaction with any of these characters.
PhotoPass is provided at the Visa character meet. Those that have Disney PhotoPass, it will show up on your account after they scan your band. If you do not have a PhotoPass account, you will need to go to Disney PhotoPass to set up one. For the Visa meet, the downloads are complimentary.
To read all the disclaimers about the Walt Disney World Visa Character Meets and Experiences visit their home page here.
The website offers a ton of Disney World characters guides that should all be up to date on a regular basis:
Additionally, you might enjoy learning more about character dining at Disney World. I have a full review that links to my top recommendation, the Topolino's Terrace character breakfast with Mickey and friends.
Resorts Gal specializes in characters, dining, and resorts. Make sure to visit our full list of Walt Disney World Resorts.
Some of our favorite resorts are located between Hollywood Studios and Epcot. They include:
Leave a comment and let me know if you have had the opportunity to check out the Disney World Visa character meet!