Living with the Land at Epcot (Ride Review with Photos)
This article discusses Living with the Land at Epcot. Below, we'll take a virtual ride with photos and discuss the best times to experience this attraction.
Living with the Land is located in the Land Pavilion, part of World Nature at Epcot. This popular attraction is a favorite for many guests.
This attraction is a slow-moving boat ride that travels through various biomes. A narration is provided that helps educate guests about each type of environment.
Mike Brassell provides narration on Living with the Land. He is also well-known for the narration on the Tomorrowland Transit Authority Peoplemover attraction at Magic Kingdom.
Fun fact: When this attraction first premiered, a live cast member attended each boat and provided narration during the tour. Now let's look at some of the more modern elements.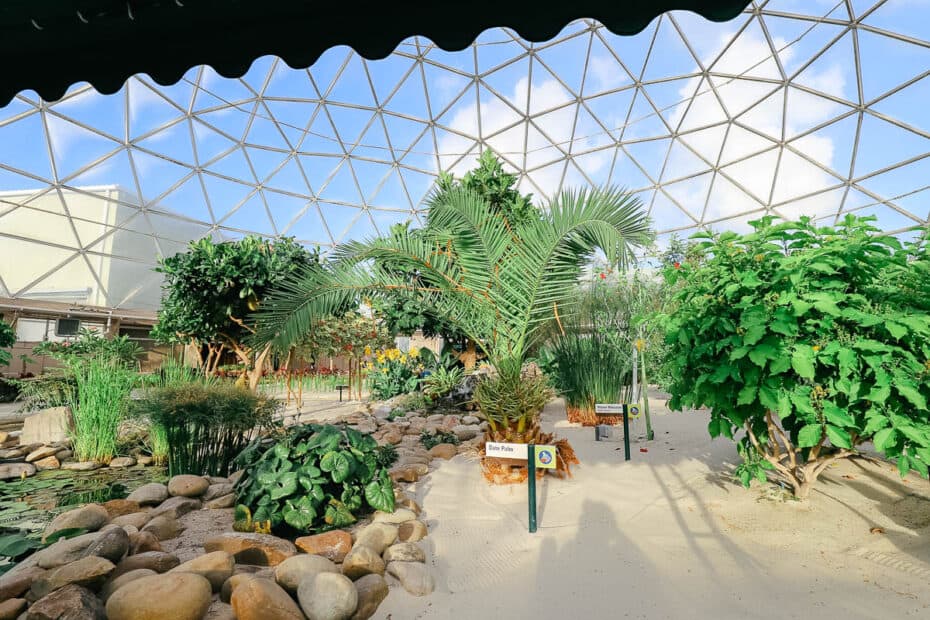 Below are a few quick reference details for Living with the Land.
| | |
| --- | --- |
| Living with the Land | Epcot Attractions |
| Location: | The Land Pavilion |
| Disney Height Requirement: | None |
| Genie+ Eligible | Yes |
| Ride Type: | Slow-Moving Boat |
| Seats Per Vehicle: | Averages four per row |
| Rider Switch: | None |
| Good For: | Everyone |
| Scare Factor: | None |
| Must-Do List: | High Priority |
| Perfect For: | Those with a green thumb! |
| Special Mention: | During the holidays, there's a special ride overlay: Glimmering Greenhouses |
Living with the Land
Living with the Land is located on the lower level of the Land Pavilion. There are two lines for this attraction, a Lightning Lane entrance, and a standby queue. Unfortunately, there is no single rider line.
When you enter the pavilion, you are on the second floor. Therefore, you'll need to use the stairs, escalators, or elevators to get down to the main level.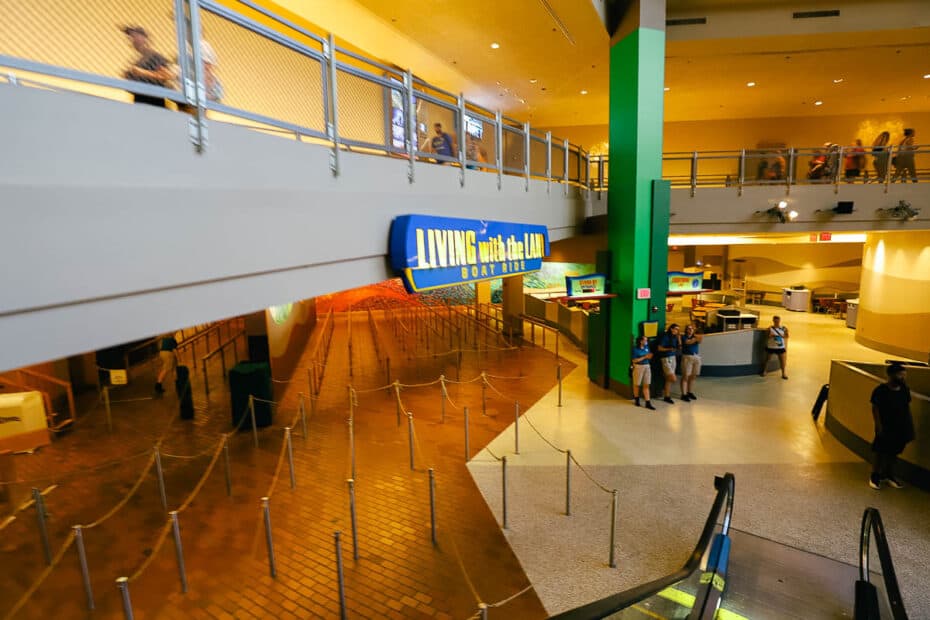 Living with the Land sits across the lower level from Soarin' Around the World.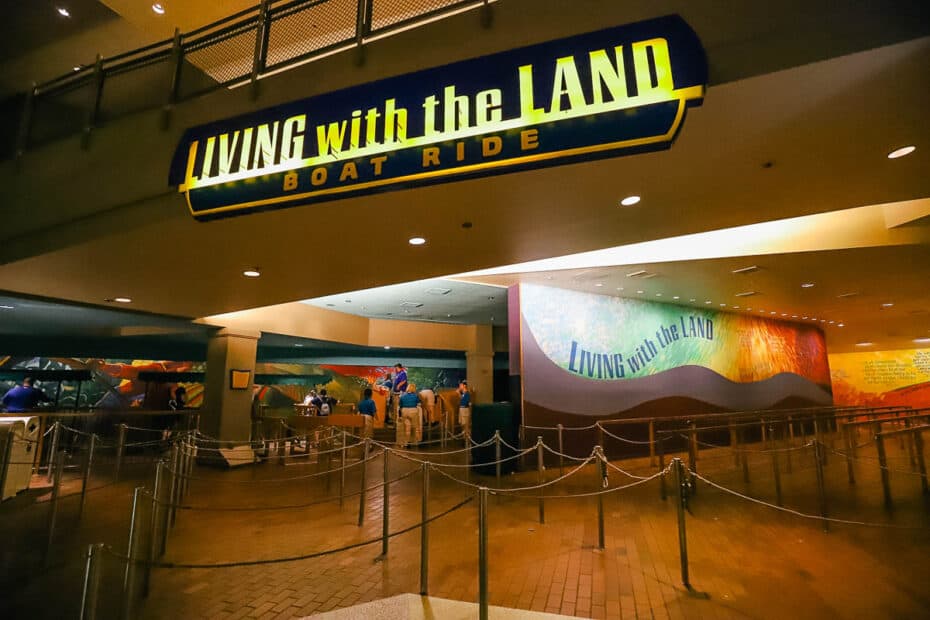 Typically, the best time to ride Living with the Land is earlier in the morning or after 4:00 p.m., when lines in this area tend to die down a bit. However, it's essential to know that Living with the Land usually closes earlier than other attractions.
On average, the ride closes around 7:00 p.m. So you'll want to experience the attraction before it closes.
However, there are a few exceptions. For instance, Living with the Land often stays open during the holidays between Thanksgiving and New Year's.
During the holidays, you'll probably want to experience this attraction twice. So ride it once during the daylight hours and then again after dark.
Living with the Land is a Genie+ attraction. However, you won't need to use Lightning Lane for this attraction in most cases. Since Living with the Land is a high-capacity attraction, the line tends to move quickly.
Additionally, some of the boats are wheelchair accessible. However, guests must transfer from ECVs to a wheelchair to board.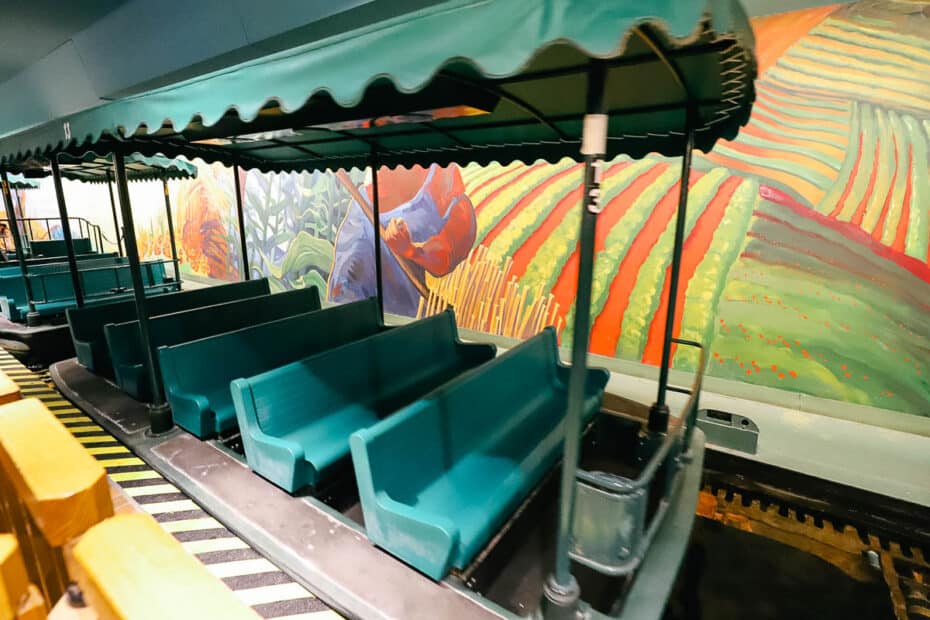 Living with the Land is a slow-moving boat ride that journeys through four different ecosystems. You'll float through representations of a rainforest, prairie, desert, and farm.
At the beginning of the attraction, you'll travel through a simulated thunderstorm. Some of these areas are relatively dark and cool, making this a great attraction to visit during the hotter portions of the day.
You'll then float through a tropical rainforest and the American prairies. As you pass the farmhouse, don't forget to look up. This is where guests of Garden Grill Restaurant can see portions of the ride.
After this area, you'll pass through several screens that provide a film. The ride's film was updated a few years back.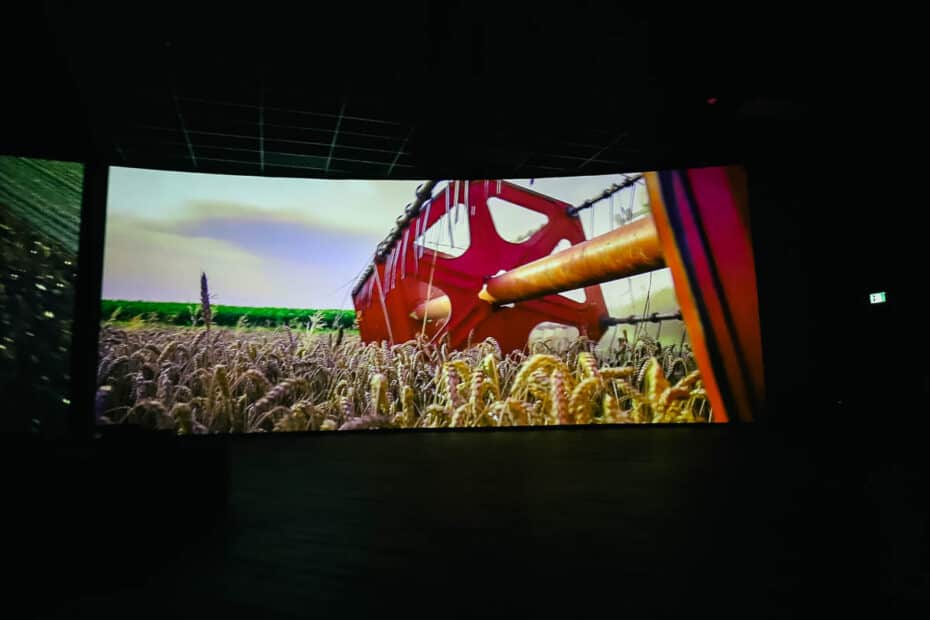 After the film, you'll approach the Sustainable Agriculture Production and Research Center.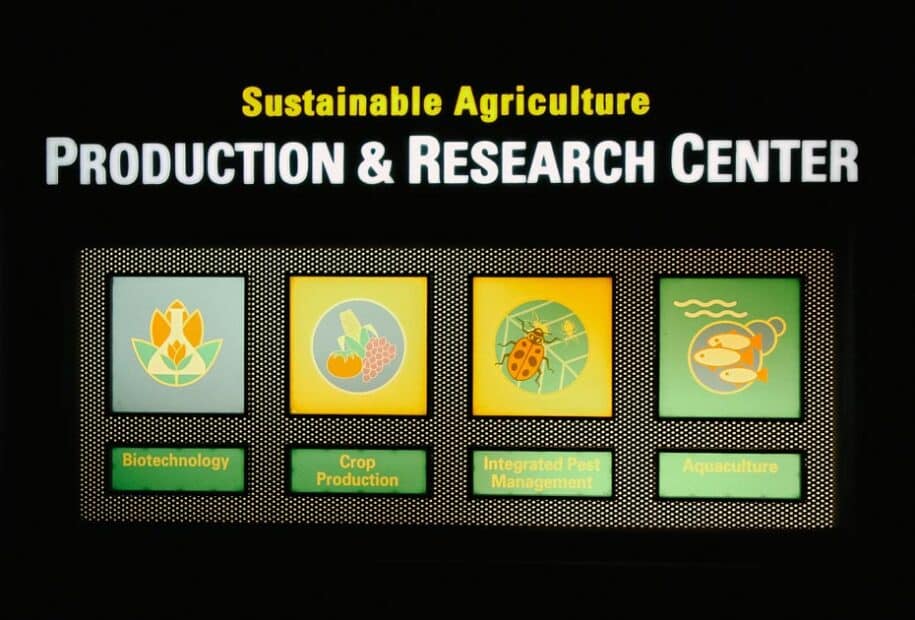 This is where you will begin to see the light at the end of the tunnel as your boat approaches the greenhouses. Everything begins to brighten up at this point.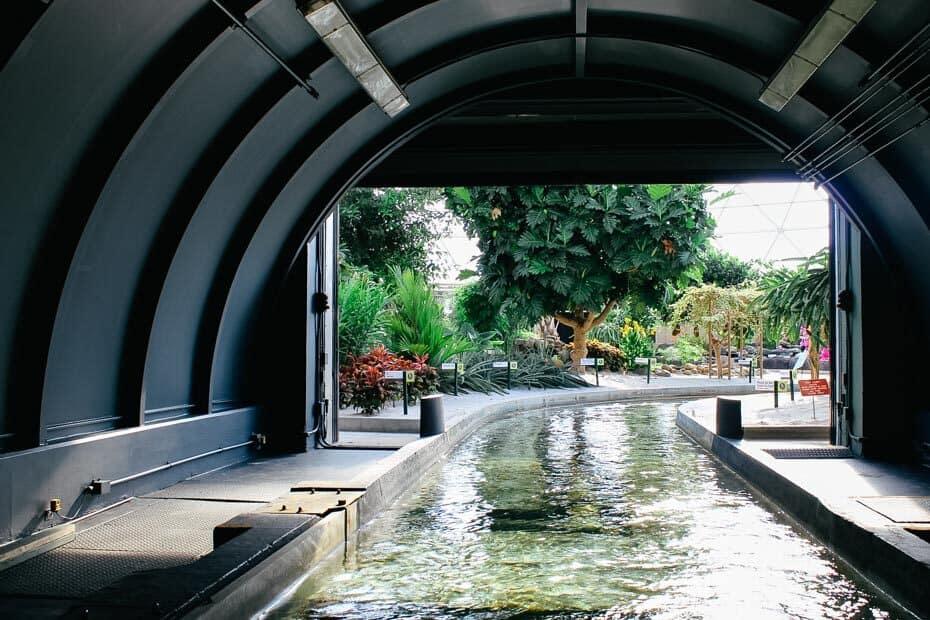 Living with the Land has several greenhouses. You'll first travel through the tropics greenhouse. This is where cacao, bananas, and Dragon Fruit are grown.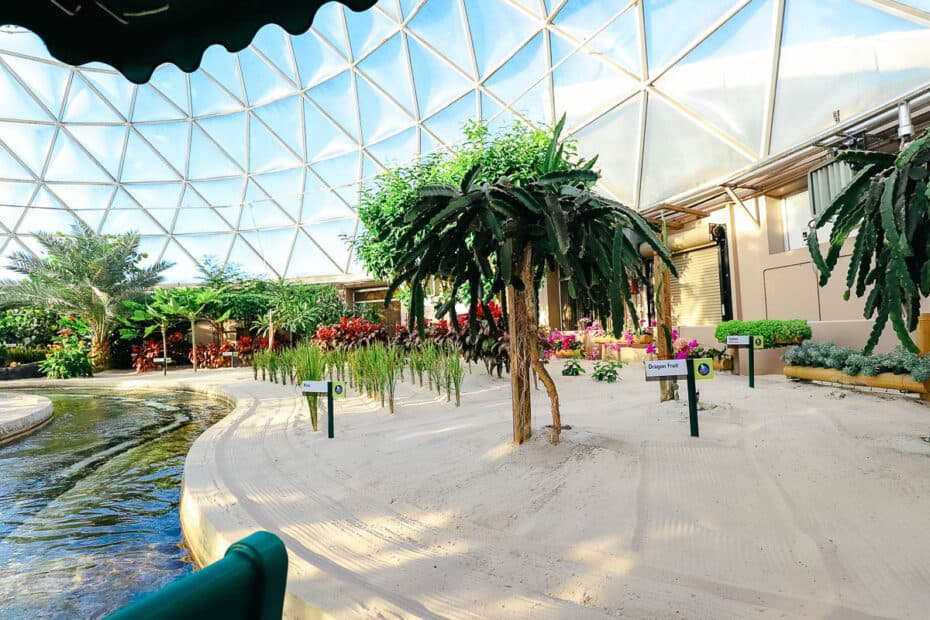 Bougainvillea grows wonderfully in the tropical atmosphere. As a result, we often see it incorporated into the landscaping at Walt Disney World.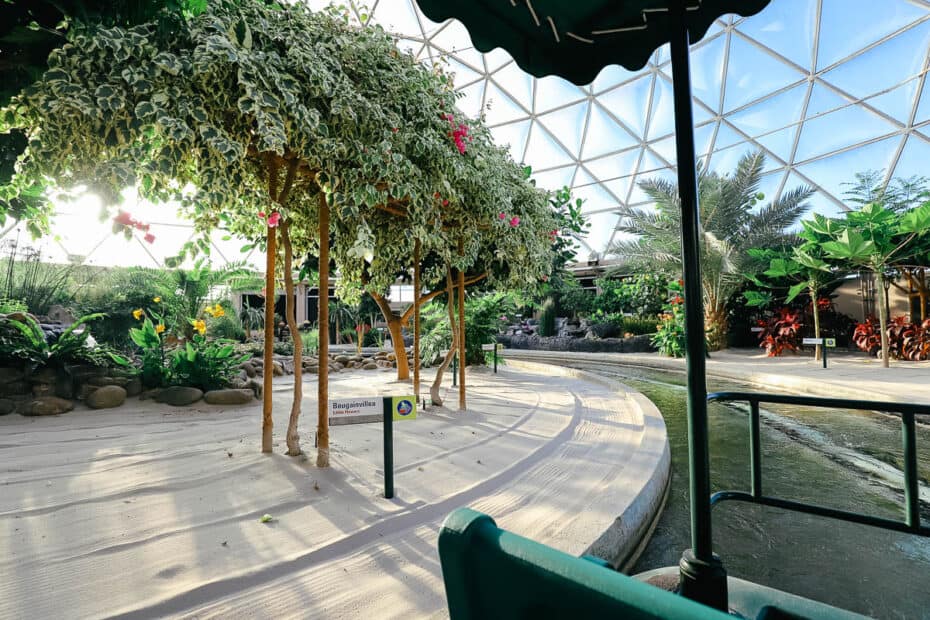 Here is a Papaya Tree.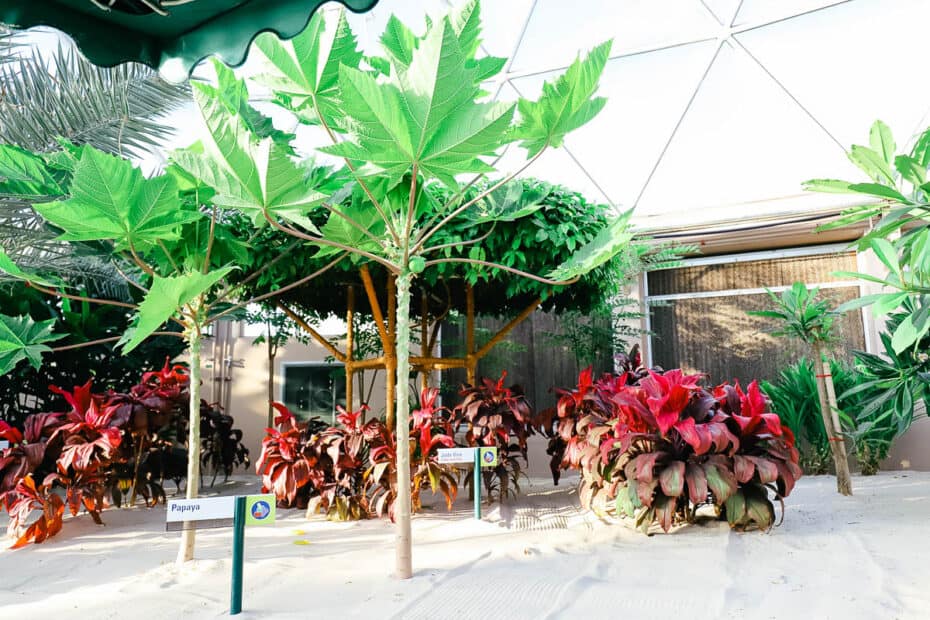 Edible flowers, like these Zinnia, are grown in the greenhouses at Living with the Land.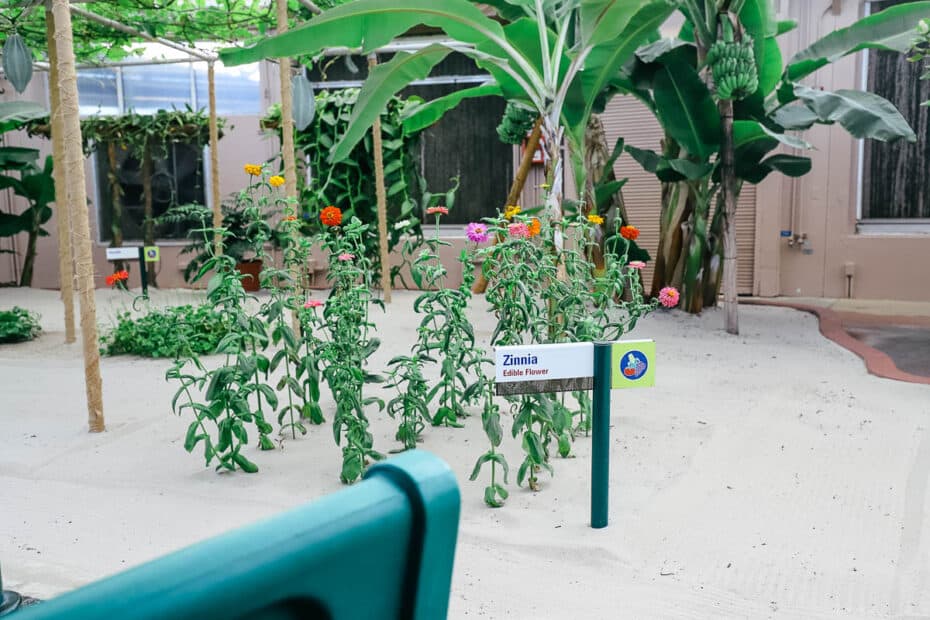 This nice zen-like area has floating water lilies, bamboo shoots, and waterfalls. I spot a hidden Mickey below.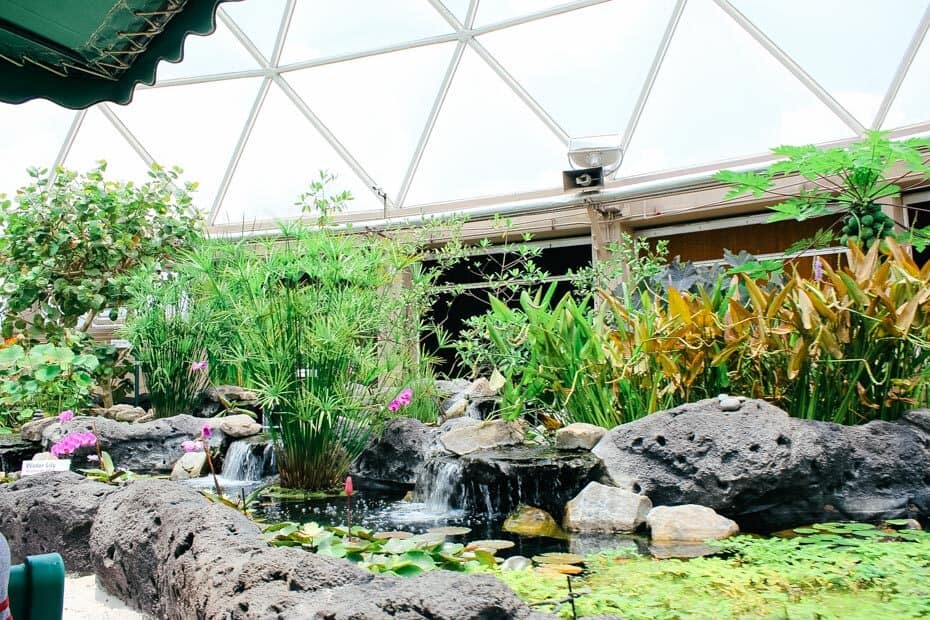 Depending on what time of year your visit, you'll see various displays throughout the greenhouses. They represent whatever festival is going on at Epcot at the time.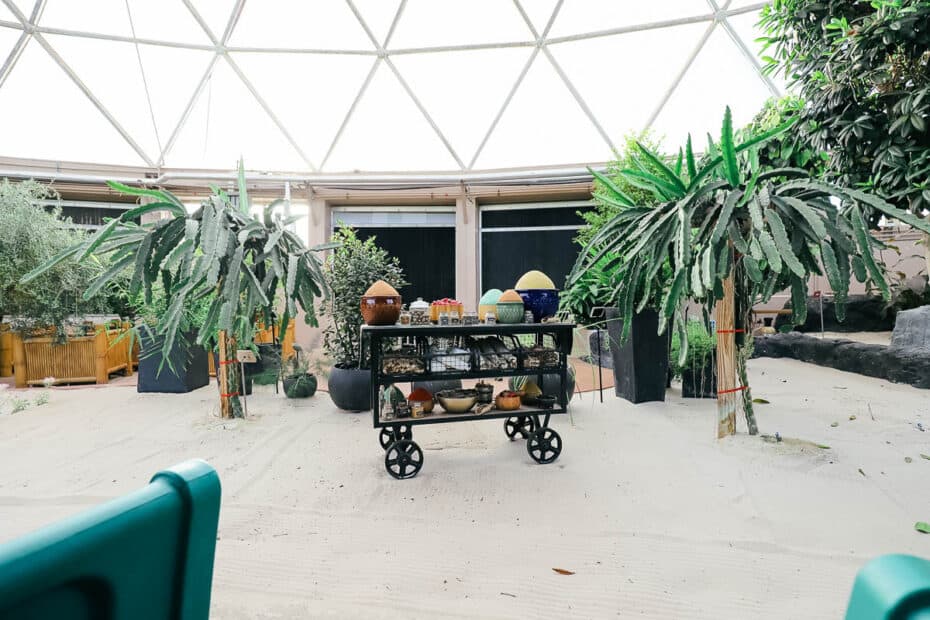 Here are a few more plants in the tropics greenhouse.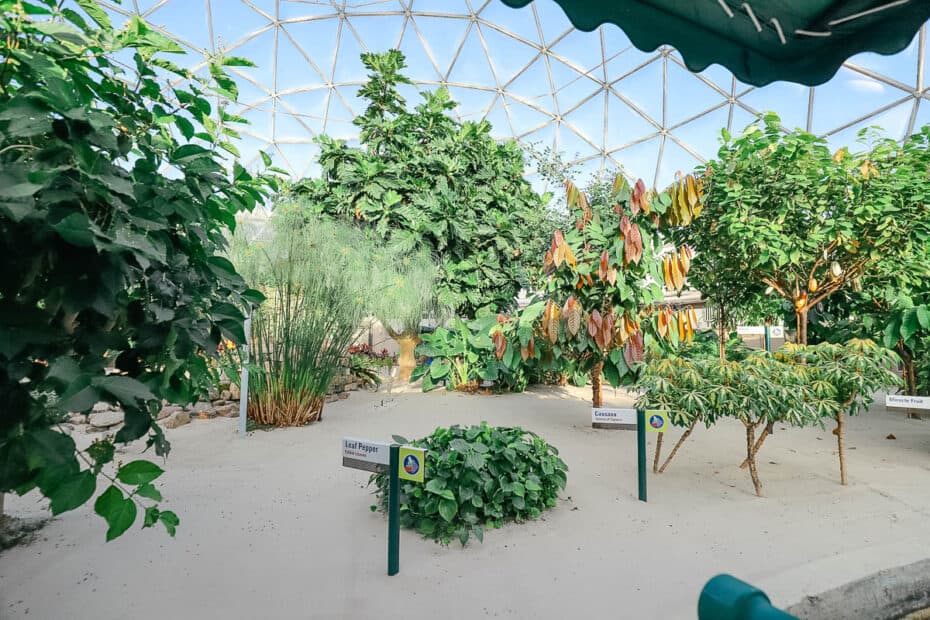 After the tropics, our boat turns into another tunnel. This is where we start to see hydroponic fish tanks.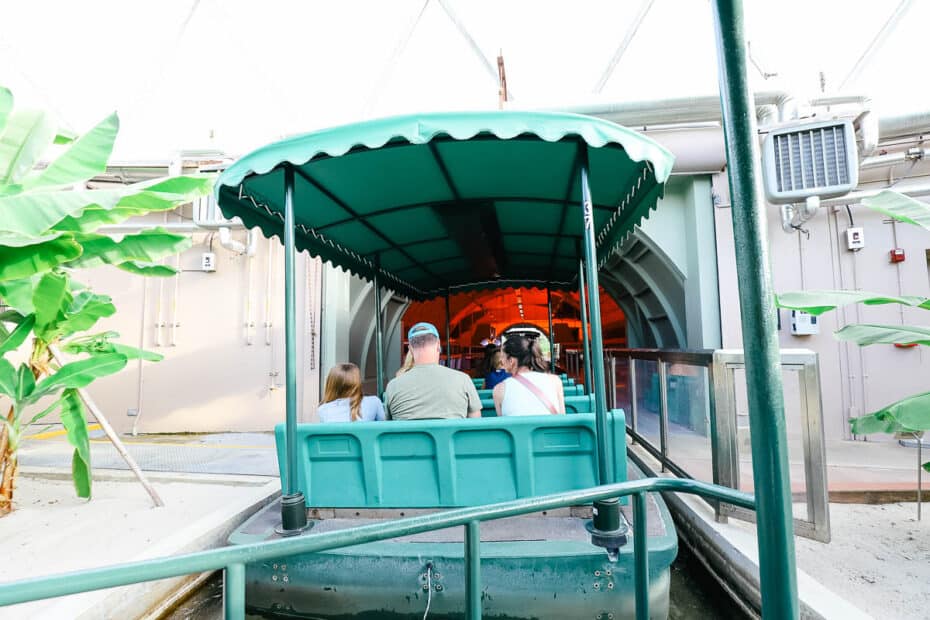 Aquaculture is an important part of how food is produced. These fish farms contain tilapia, catfish, sturgeon, bass, and other fish.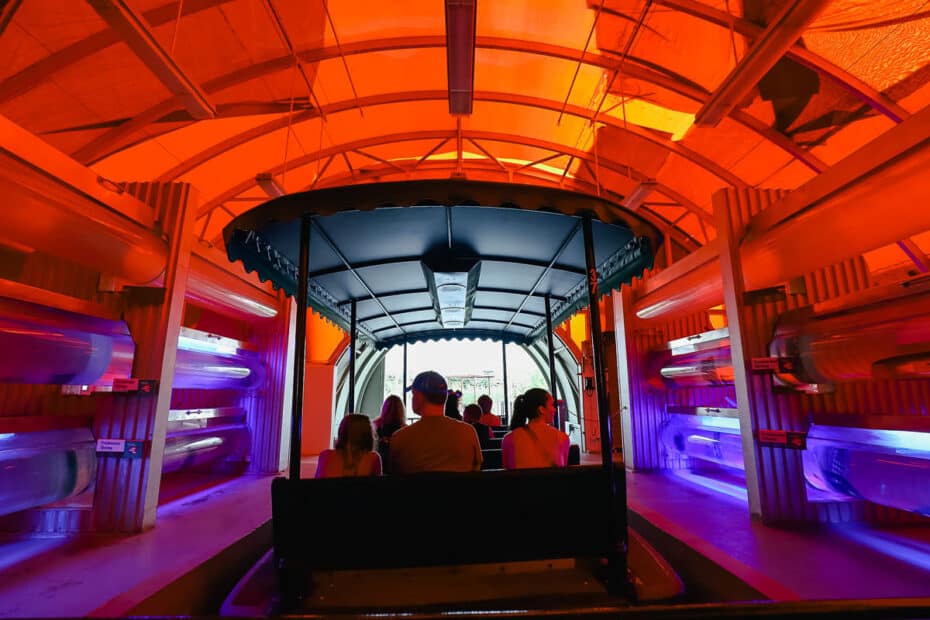 There are also a few hidden Mickey's in the aquacell area.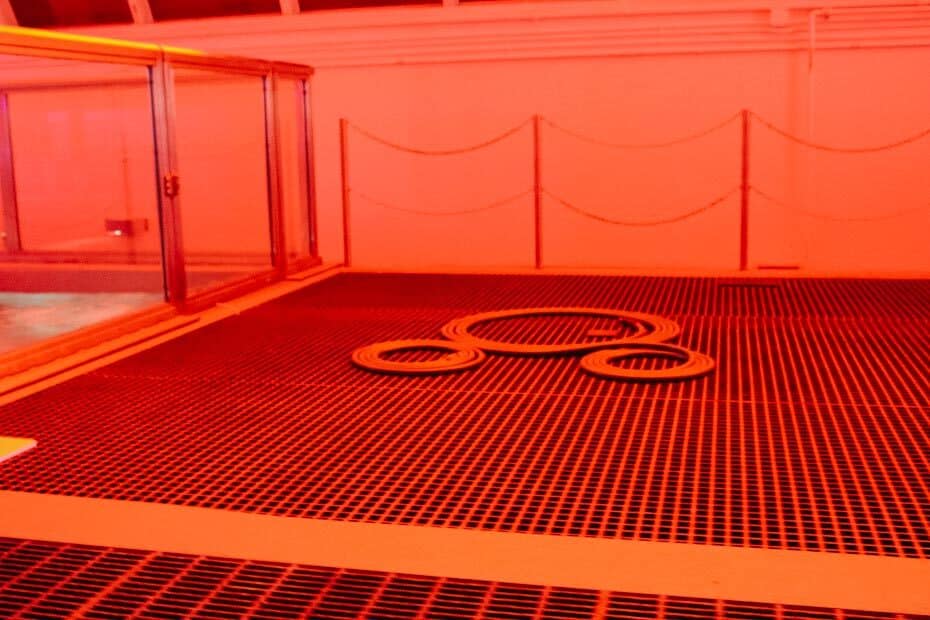 As we make our way into the temperate greenhouse, we see another Mickey reference.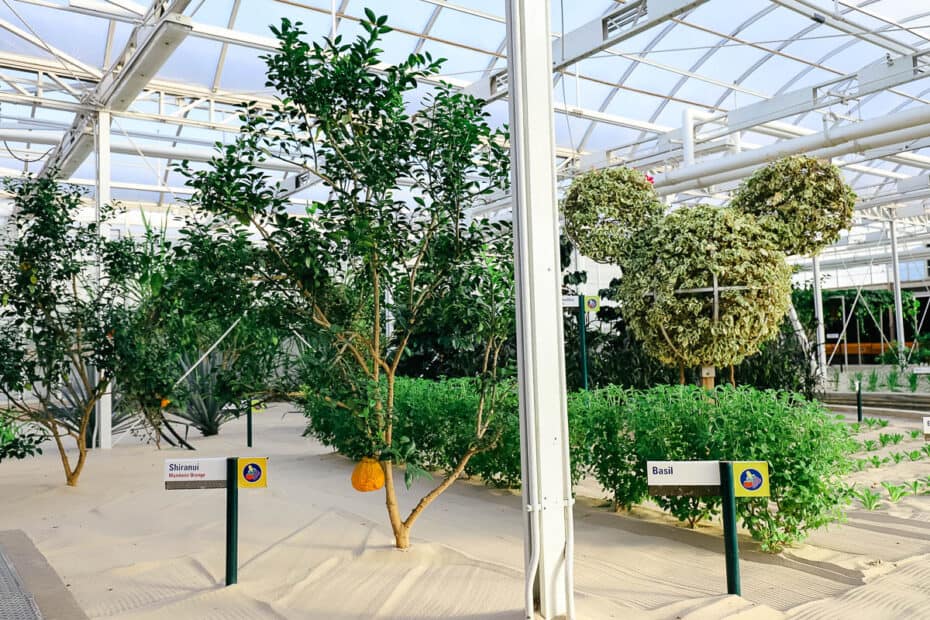 Here is a pergola with some of the crops grown in this greenhouse.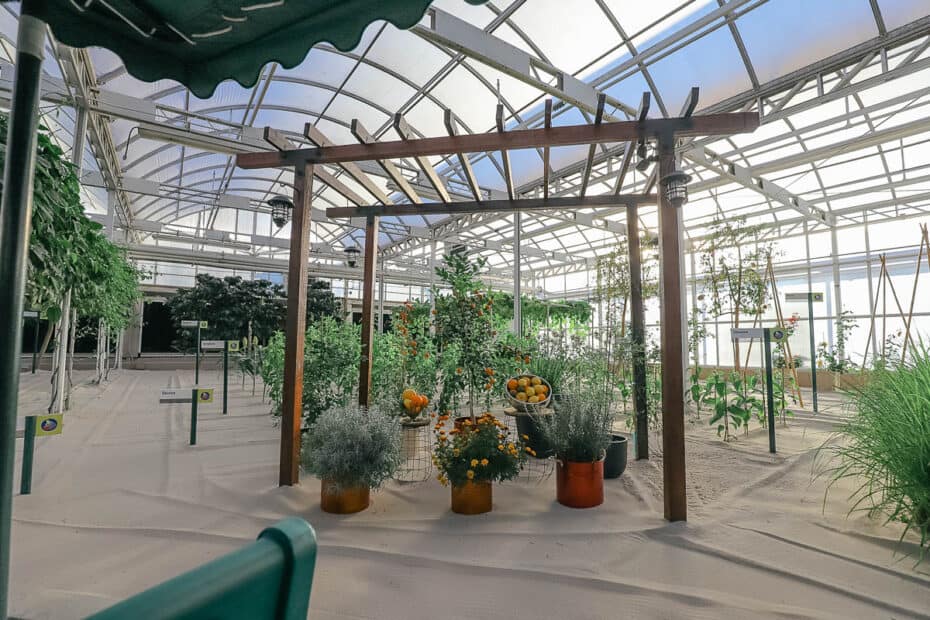 This is usually where you'll see sunflowers planted. They grow rapidly.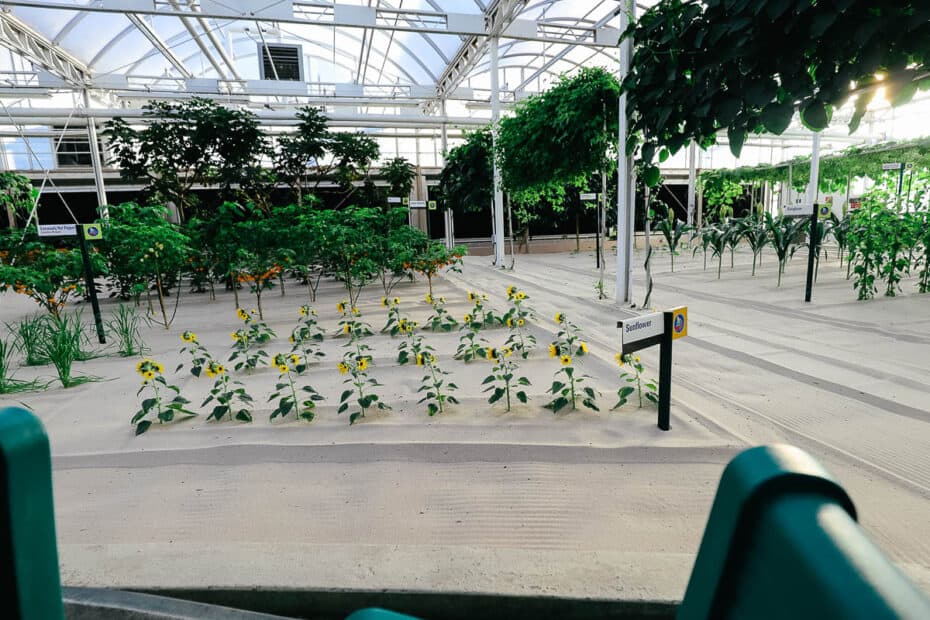 As you float down the little greenhouse river, you'll see a variety of vegetables growing in unique ways. We see a few tomato trees.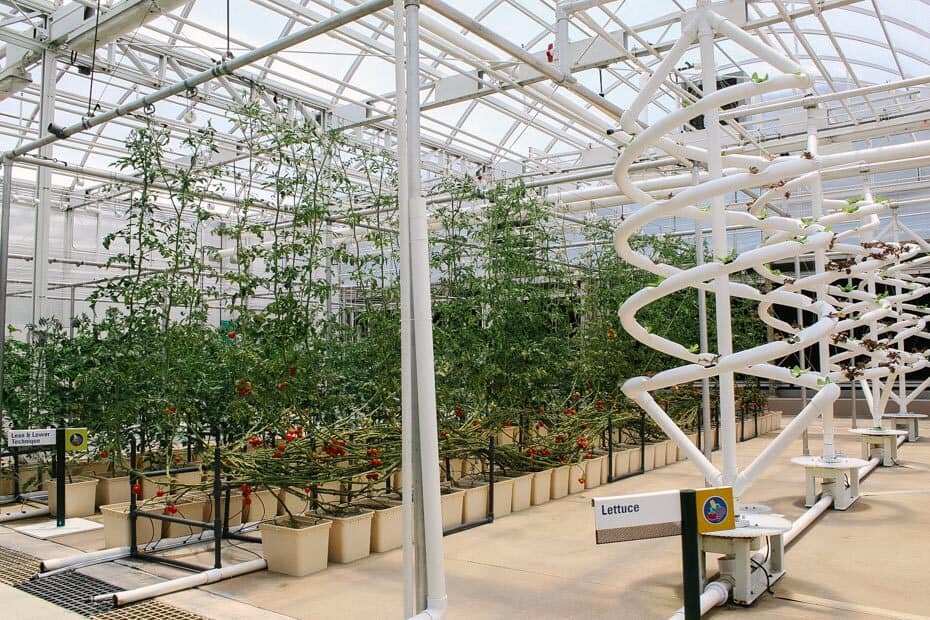 Nothing in this area appears to be rooted in the ground.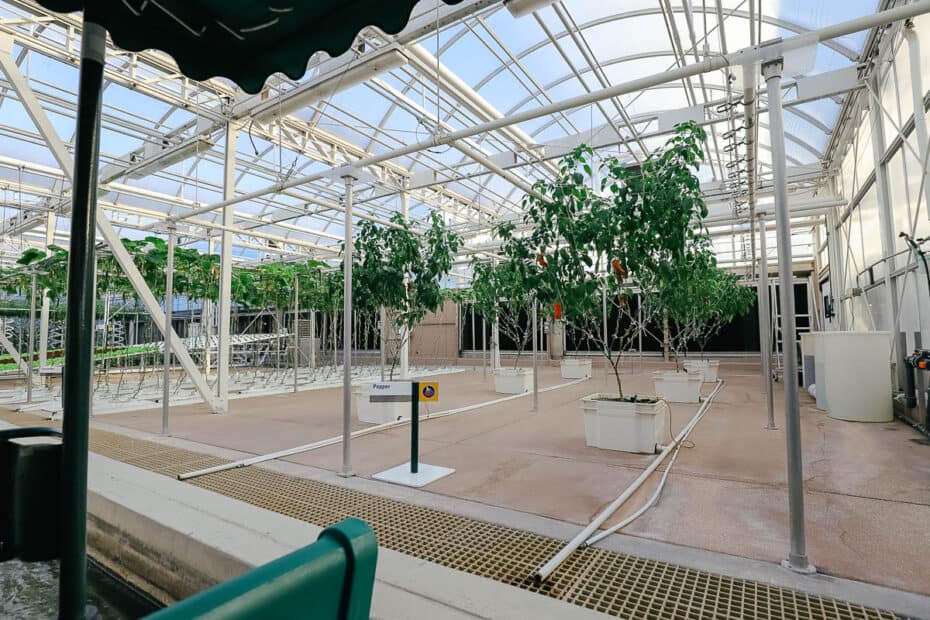 You'll find that most plants are hanging from above, like these snake gourds.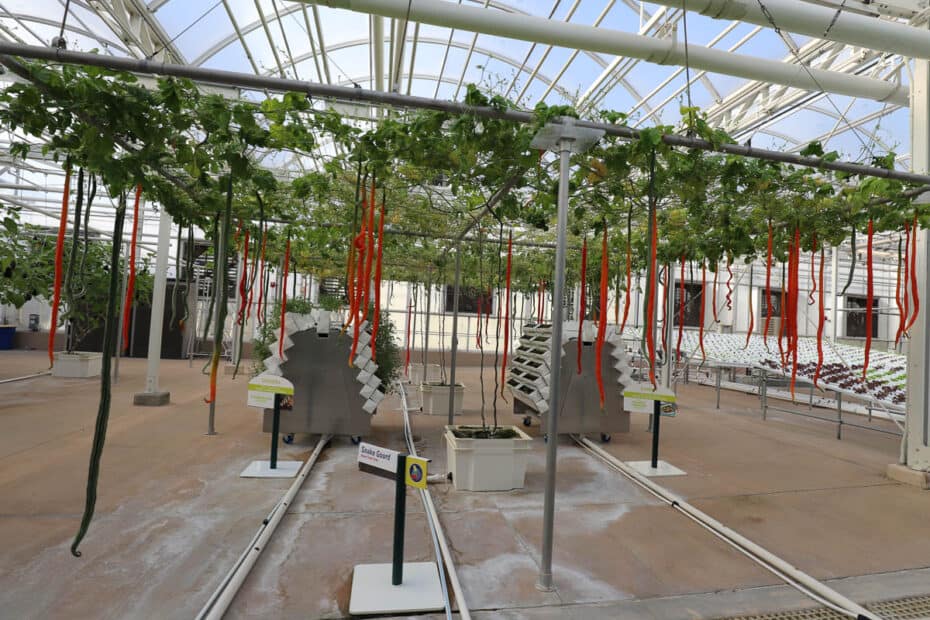 As you come around the bend, you'll probably find it challenging to take in everything.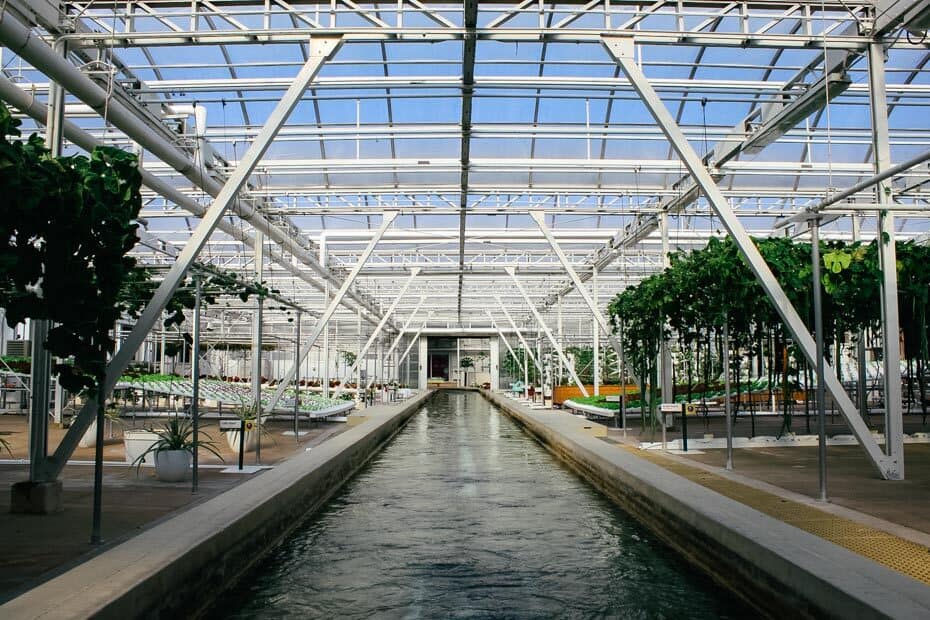 Every time I ride this attraction, I smile when I hear others sharing their amazement at how things are done here in the greenhouse.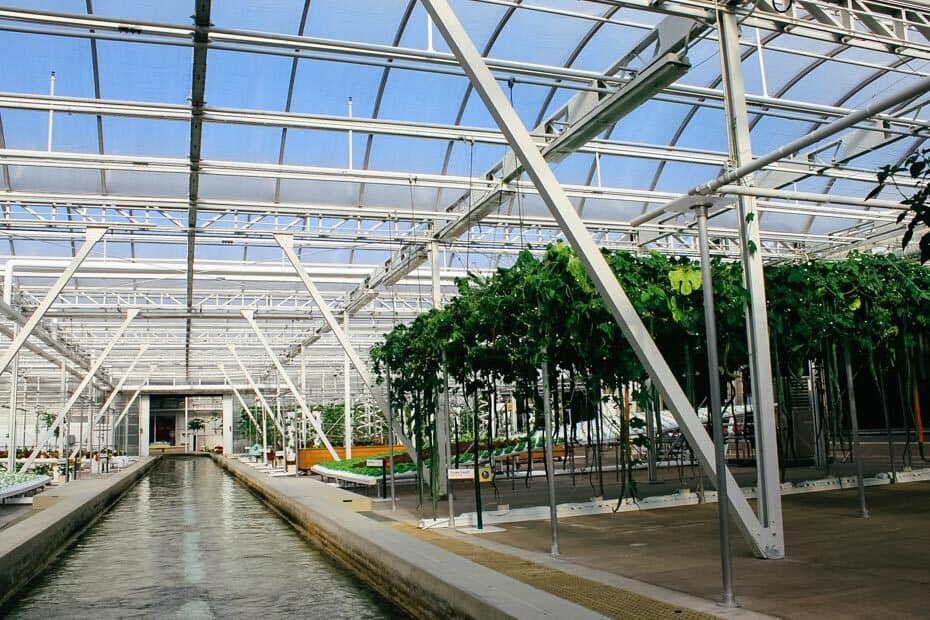 It's always fun to hear people call out common vegetables as if they have never seen them before. But I get it. Oh, look, there's an eggplant.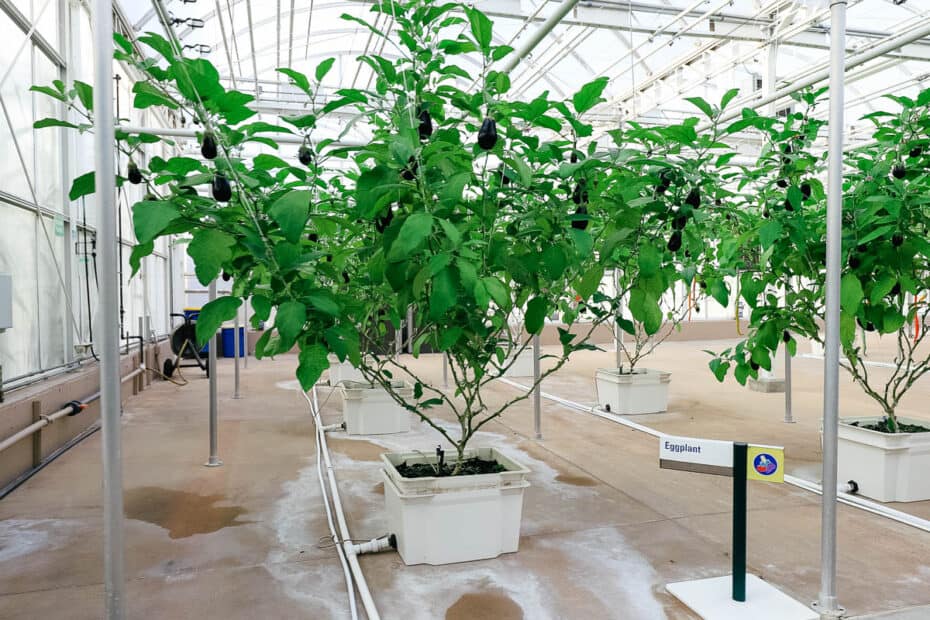 Here we have pumpkins.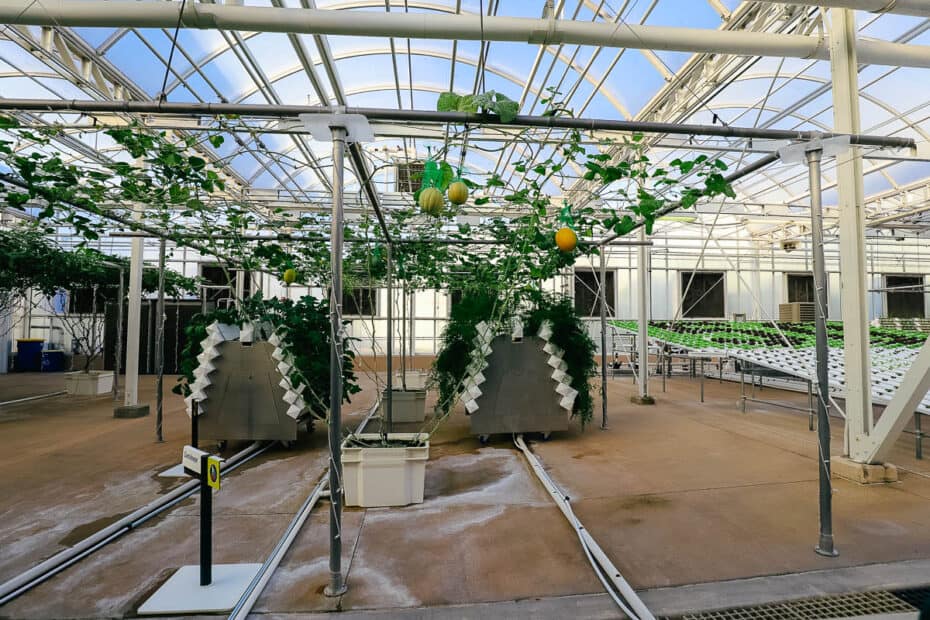 Mickey, except in lettuce form.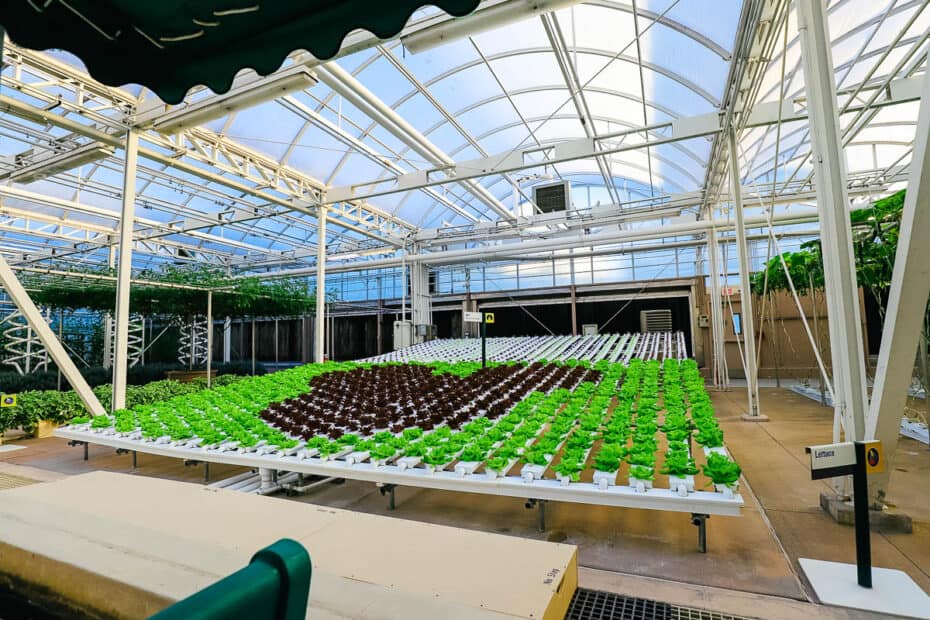 Here we have more peppers and an exceptionally productive tomato plant.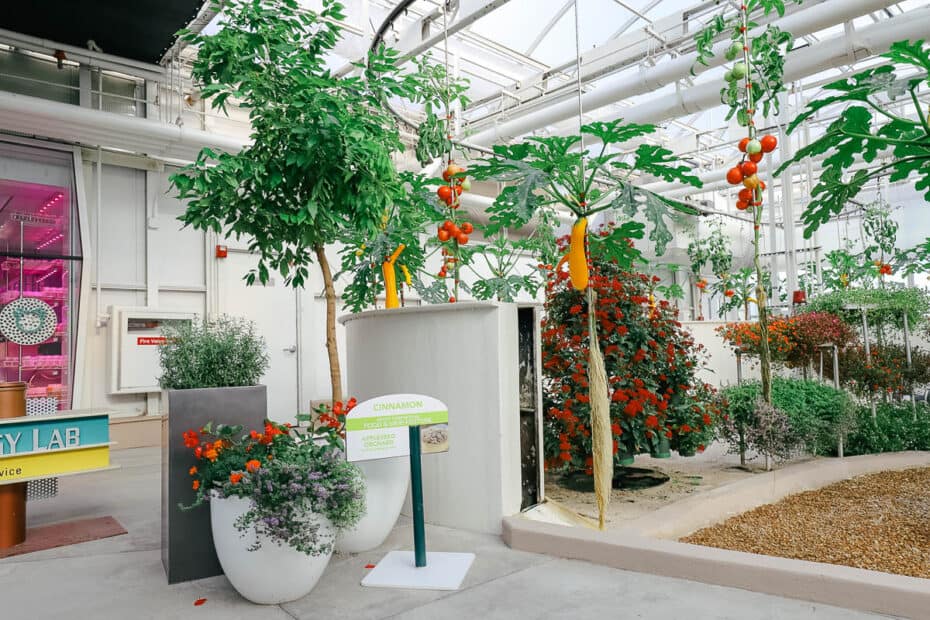 They even grow rice and cotton on Living with the Land.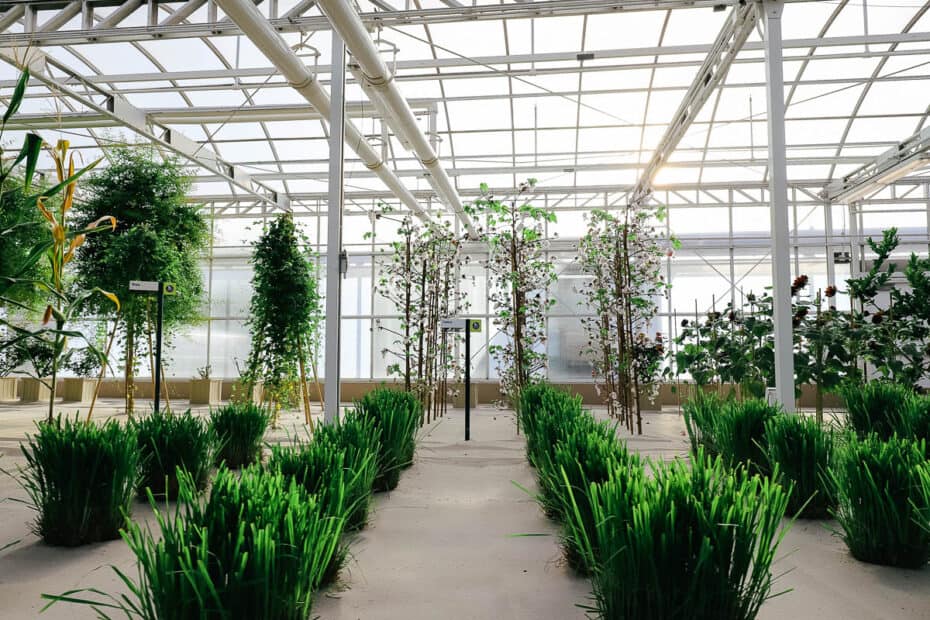 I'm unfamiliar with this cherry sage, but it's a beautiful plant.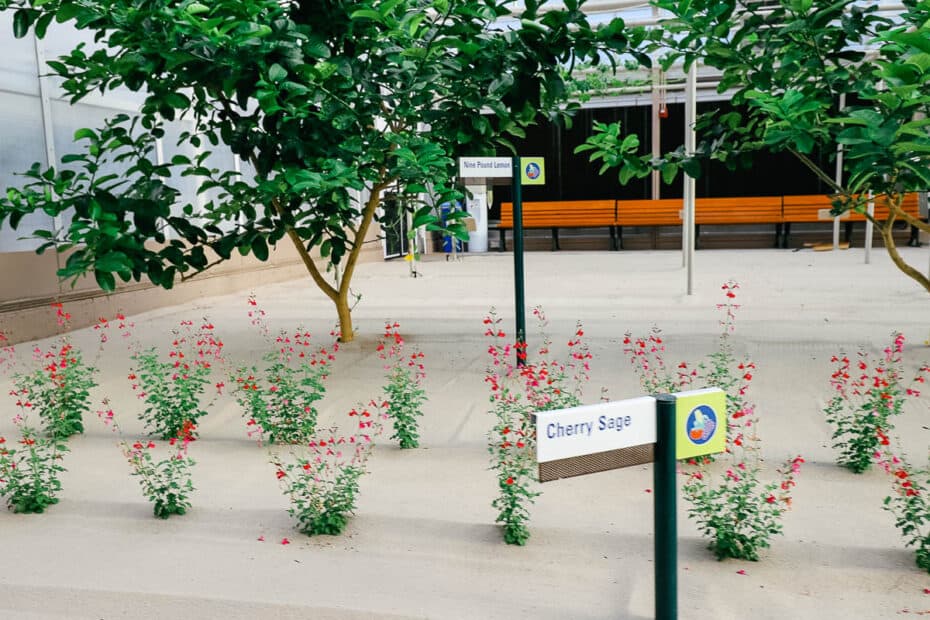 Toward the end of the ride, you'll see a variety of edible flowers and herbs.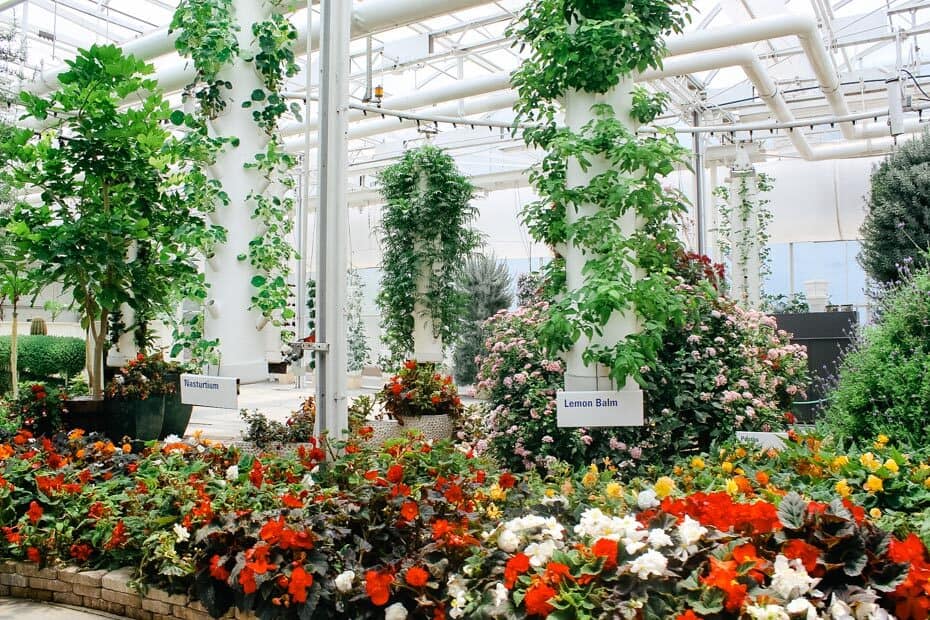 You'll pass by the Biotechnology Laboratory at the end of the 15-minute tour. This is where you'll usually see a few cast members at work.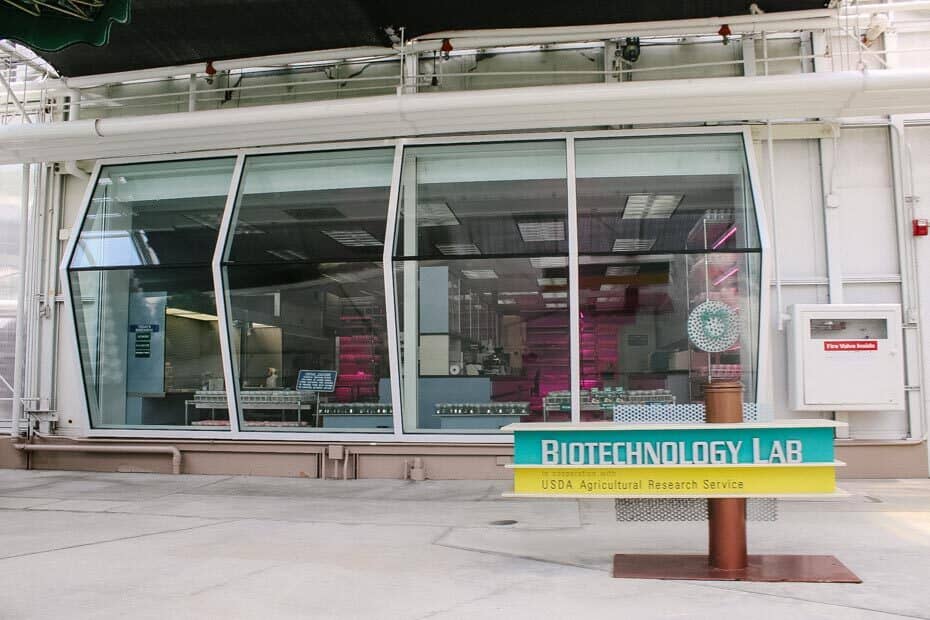 I'm pretty sure if I ever had to have a job at Walt Disney World, this would be the place I wanted to end up.
Behind the Seeds Tour Info
During your greenhouse tour, you might see a few guests walking through with a guide. These guests are taking part in the Behind the Seeds Tour.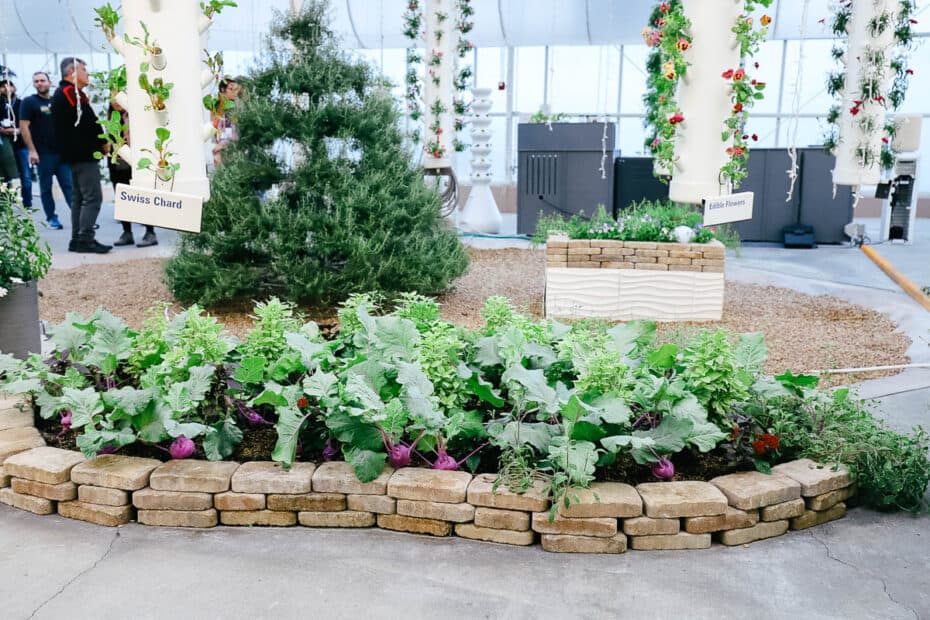 At the end of Living with the Land, there's some information about an additional walking tour of the greenhouses. This tour runs around $35.00 and lasts an hour. You can read more about it on Disney's site here if you like.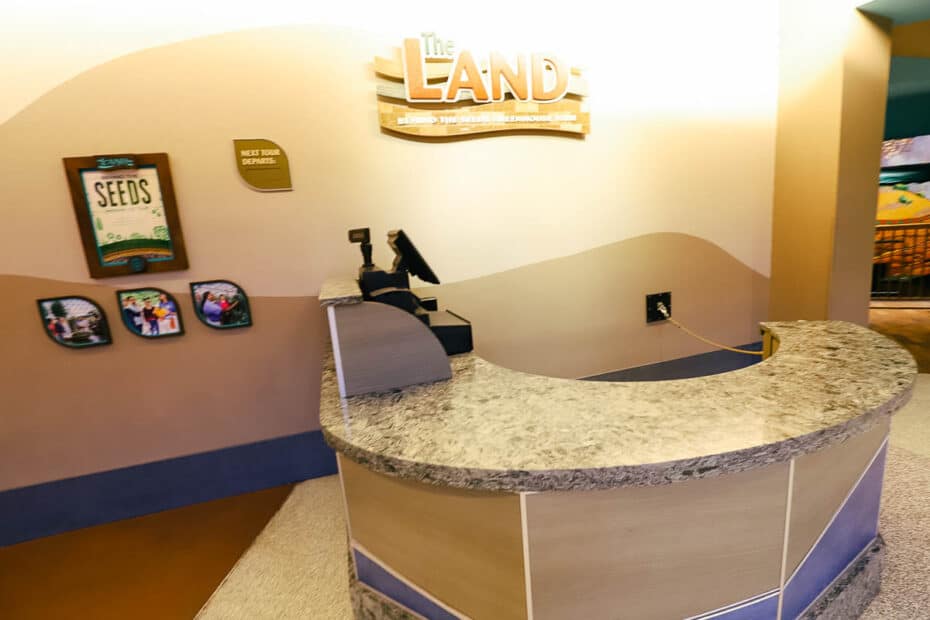 Overall, Living with the Land is an excellent and relaxing attraction. Don't miss it!
Hopefully, you enjoyed our spin through the greenhouses. Some of our other Epcot attraction reviews include:
For those who prefer to spend a little more time at Epcot than any other theme park, you might consider an Epcot Resort Hotel. They include the following:
Or you might enjoy browsing the complete list of Disney World Resort Reviews.
In the Comments
What do you think of Living with the Land at Epcot? Do you enjoy this kind of attraction?