Brazil Marketplace at Epcot Food and Wine (2022)
When I think of Brazil, I think of Rio de Janeiro, Sugar Loaf Mountain, Christ the Redeemer, and Copacabana. Oh, and pao de queijo, also known as Brazilian cheese bread.
You can get one of these items at the Brazil Marketplace at Epcot's International Food and Wine Festival in 2022. Spoiler, it's the cheesy bread.
Alongside the cheesy bread, there are a few other items at the booth for your consideration. So samba across your living room to the nearest comfy couch. We're headed to Epcot's World Showcase to sample a few things in Brazil.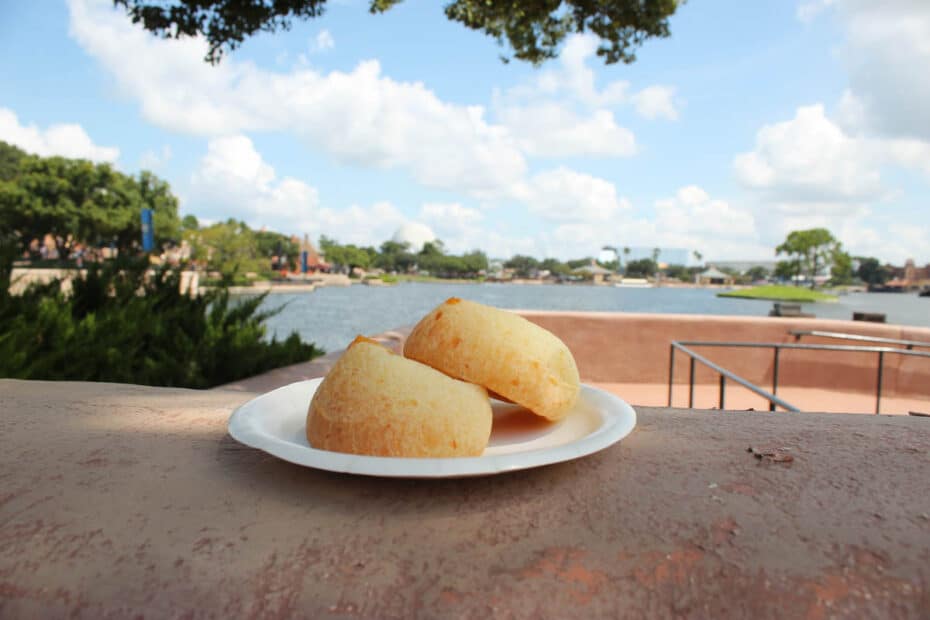 Brazil Marketplace Menu Items at Epcot
Below are the items and prices for the Brazil booth at Epcot. All of the items are returning from previous festivals.
Feijoada ($6.25)
Pao de Queijo ($4.75)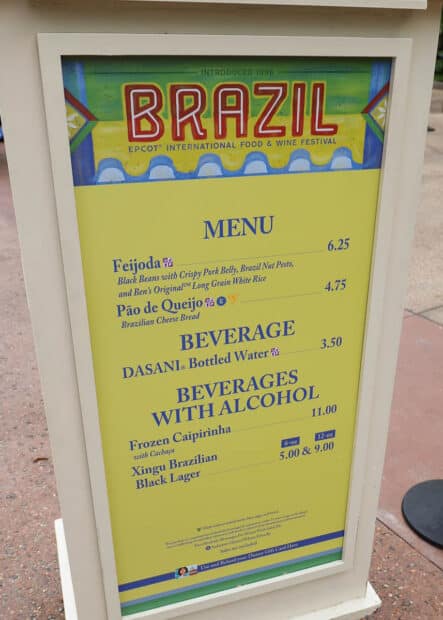 Beverages:
Xingu Brazilian Black Lager ($5.00 and $9.00)
Frozen Caipirinha ($11.00)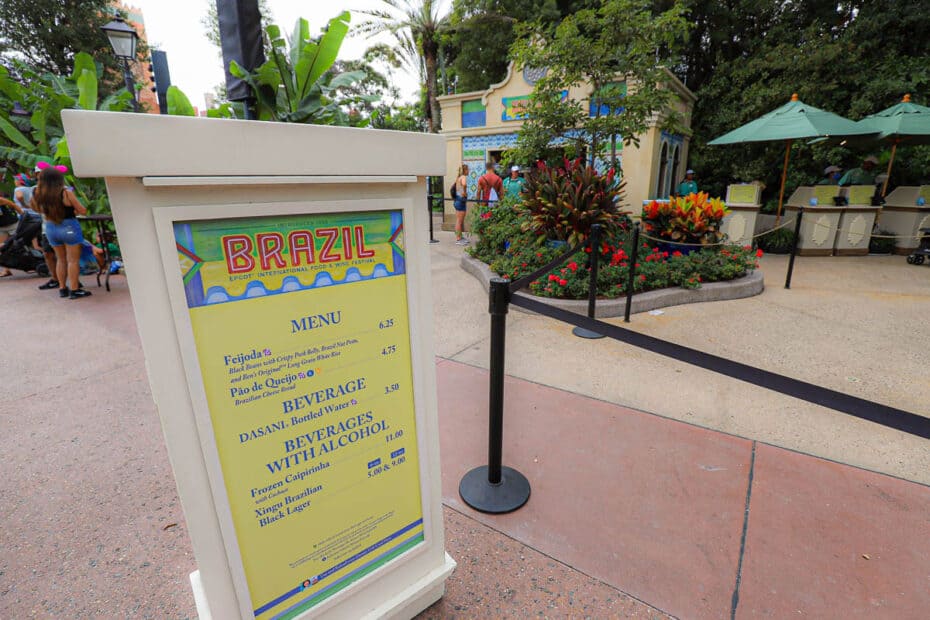 Feijoada ($6.25)
First, we'll look at the Feijoada, described as "black beans with a crispy pork belly, brazil nut pesto, and Ben's original long grain white rice."
Unfortunately, I do not care for anything this heavy laden with beans. Additionally, the portion I received was overcooked to the point that the pork belly was drier than a pile of clothes dried at least four times at the laundromat.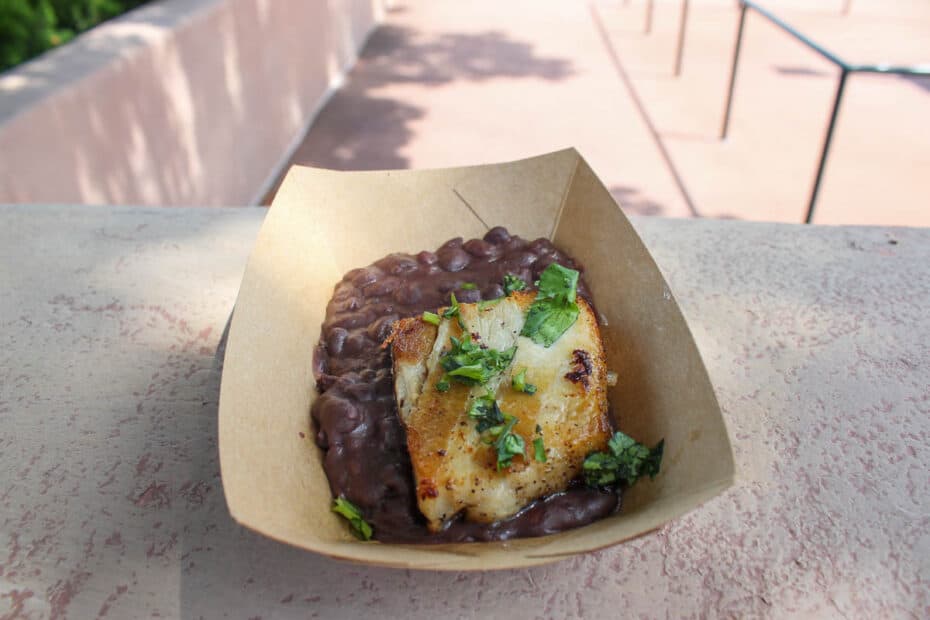 If you decide to pick one up, I hope your portion will be much less overcooked than mine. On another note, the rice in my dish was as missing as the "Uncle" in the former "Uncle Ben's Rice."
While proofreading this post, I thought I had left off the brand name. It turns out it's now only Ben's Rice. Who knew?
Anyway, this dish might be okay. But you don't want to miss the beer-braised beef next door in Belgium.
Pao de Queijo ($4.75)
We move from the pork belly to the more popular item in Brazil, the pao de queijo. Pao de Queijo translates to cheese bread.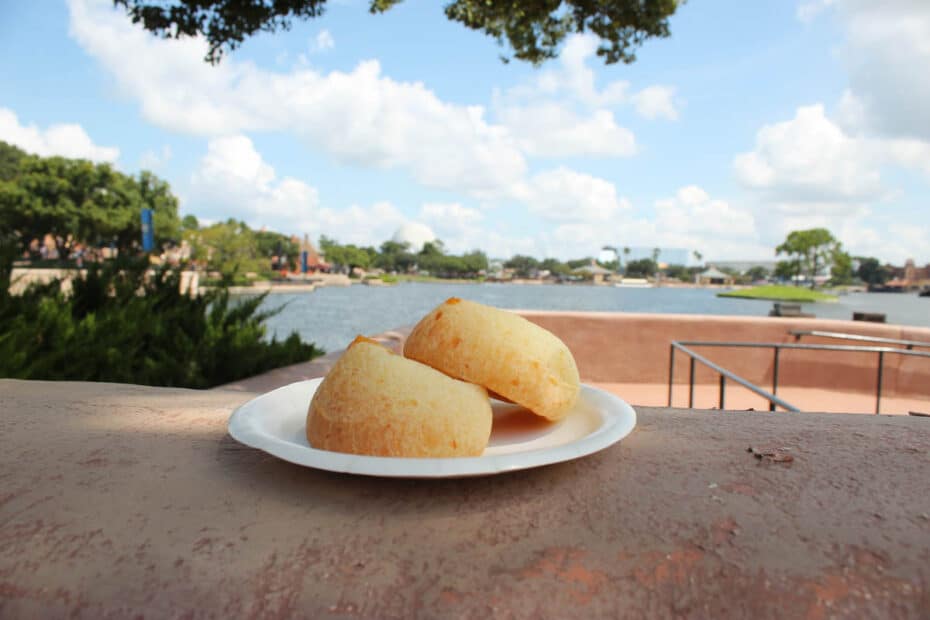 To me, this dish is pretty straightforward. There's nothing here to write home about, but who doesn't like bread….and cheese?
If you have any interest, pick one up. With two pieces per order, you can easily share the dish with someone. Or don't.
In addition to the things already mentioned, anyone familiar with Brazil has probably heard of Caipirinha, pronounced kai-pur-reen-yah. Caipirinha is Brazil's national cocktail made with Cachaca, lime, and sugar.
Cachaca is an alcohol made from fermented cane juice. From my understanding, it's similar to rum. But in Brazil, they call it a cane brandy.
Anyway, I haven't tried the Caipirinha, but it might be something worth checking out on a future visit.
Coming up, we have a few more booths to review. Then I'm headed back to Epcot to finish things up, that is, until August 15th when the other booths open.
Here's where we have been:
We'll stop in at these next:
What are your thoughts about the Brazil Marketplace at Epcot? Were you hoping to see something new this year?