Japan Marketplace Review at Epcot's Food and Wine Festival (2023)
Japan's Marketplace at Epcot's International Food and Wine Festival is usually a no-brainer. However, a few of last year's options were hit or miss.
But luckily, the Japan Marketplace replaced those two questionable dishes this year with new items. We stopped in yesterday to try one of those new items, and we'll look at another classic that I think most will enjoy.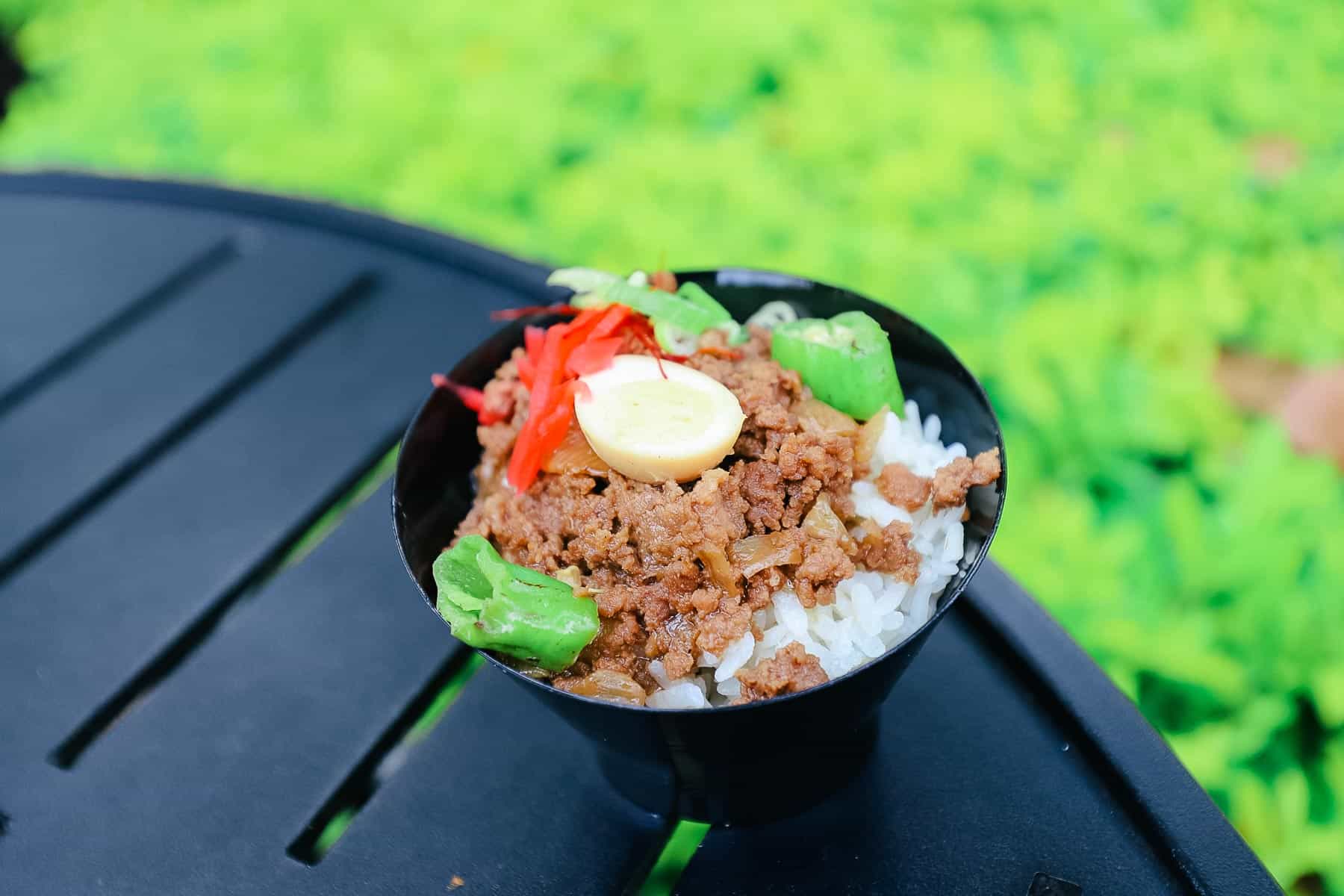 Japan Marketplace Menu Items
Below is a list of the menu items at the Japan Marketplace.
Teriyaki Chicken Bun ($7.50)
Fire Taiko Roll ($8.00)
Beef Wag-yu Don ($9.75)
Beverages:
Sake Passion Cocktail ($8.75)
Moon on the Water Sake ($15.00)
Brew Hub Momo Amber Ale ($5.50 and $10.00)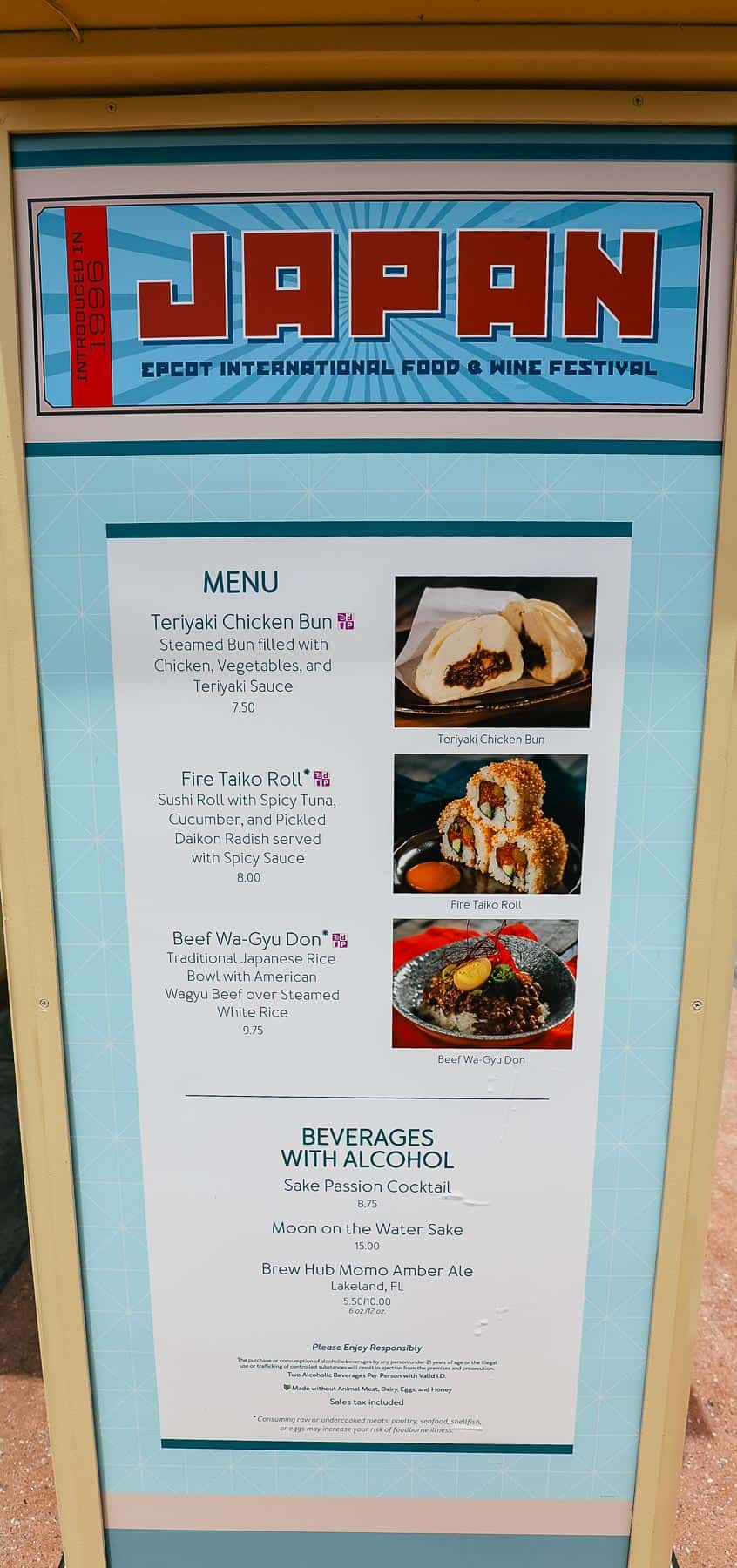 Japan's booth sits along the World Showcase Promenade. You'll see it as soon as you enter the country's pavilion.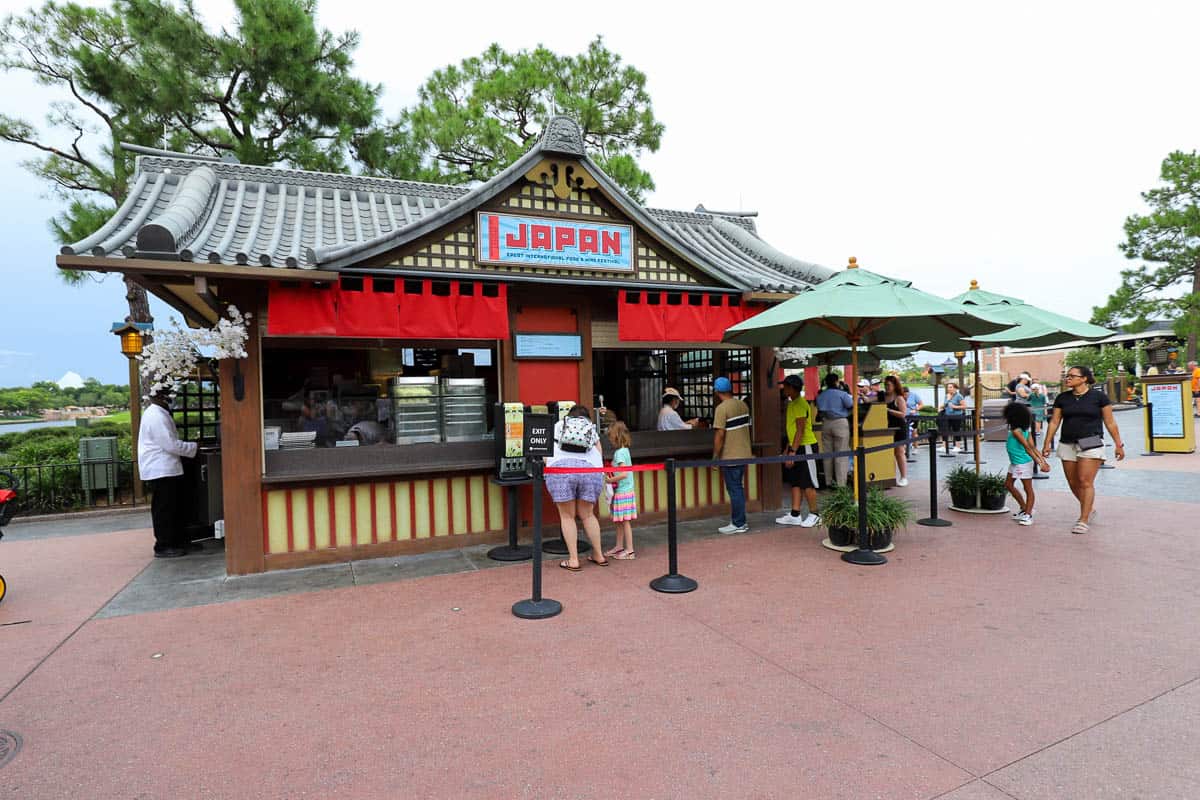 Teriyaki Chicken Bun
Japan's Teriyaki Chicken Bun returns. We've tried it several times over the years. Below is a photo from the last time.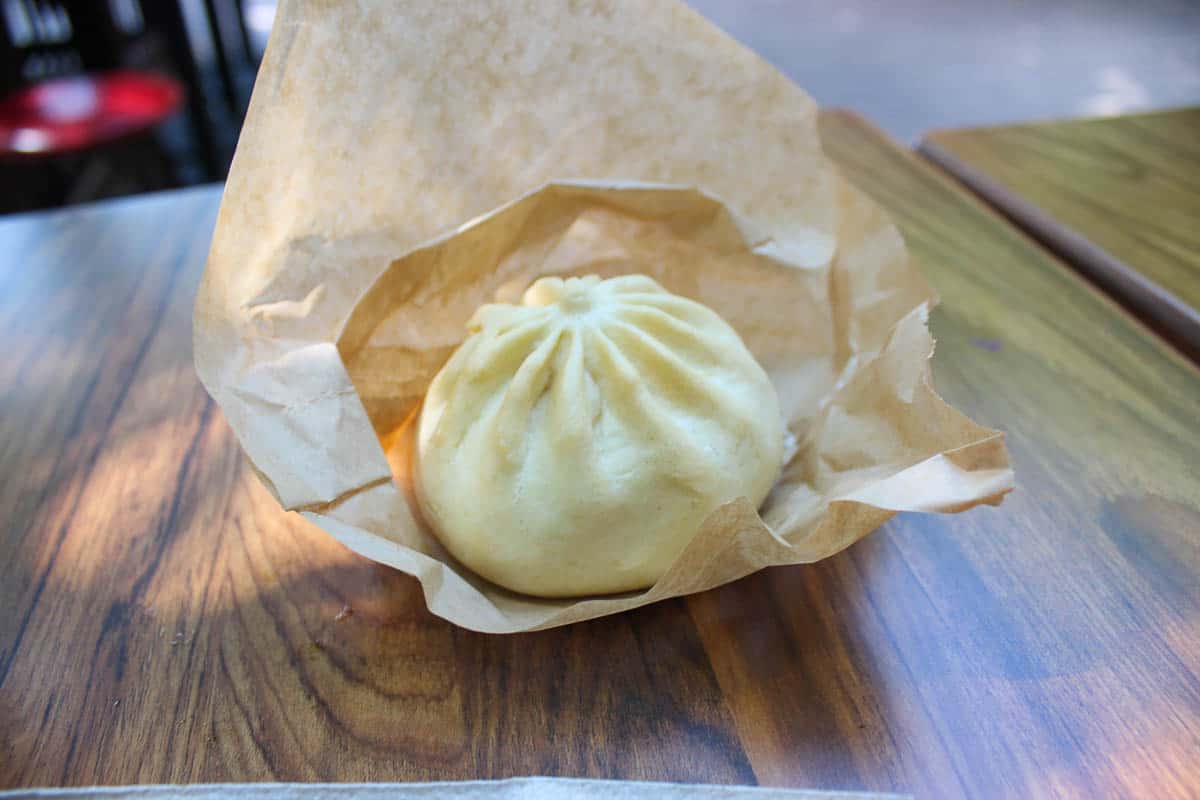 It's undoubtedly a fan favorite. The flavors are nice, and it's a simple hand-held item that almost anyone will enjoy.
Additionally, I think the teriyaki bun is a kid-friendly item. I wouldn't go out of my way to order one. But you could do much worse.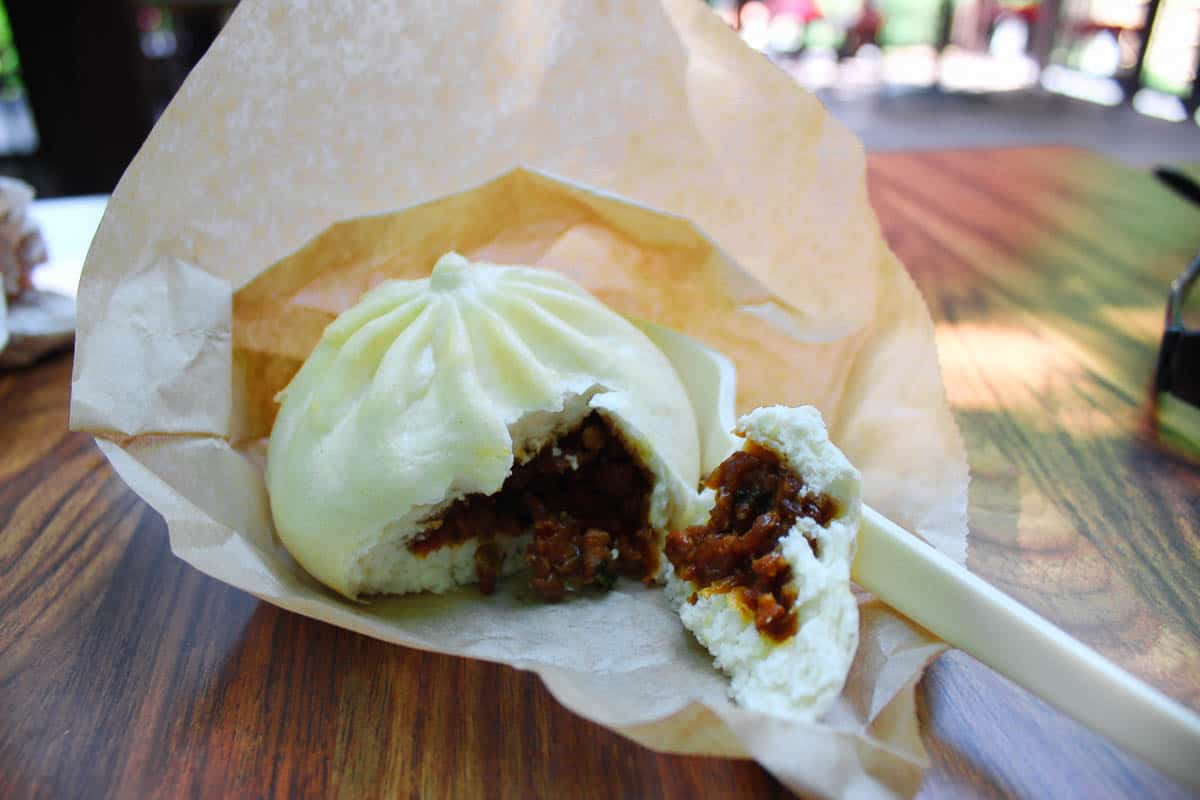 Beef Wag-yu Don
One of the new menu items this year is the Beef Wag-yu Don. When I ordered the dish, I wasn't sure what to expect. Then I received it and felt puzzled. It looked good, but it wasn't necessarily what I was expecting.
Thankfully, it only took a bite to cure any worries. This was such a flavorful dish and one of the best festival bites to date.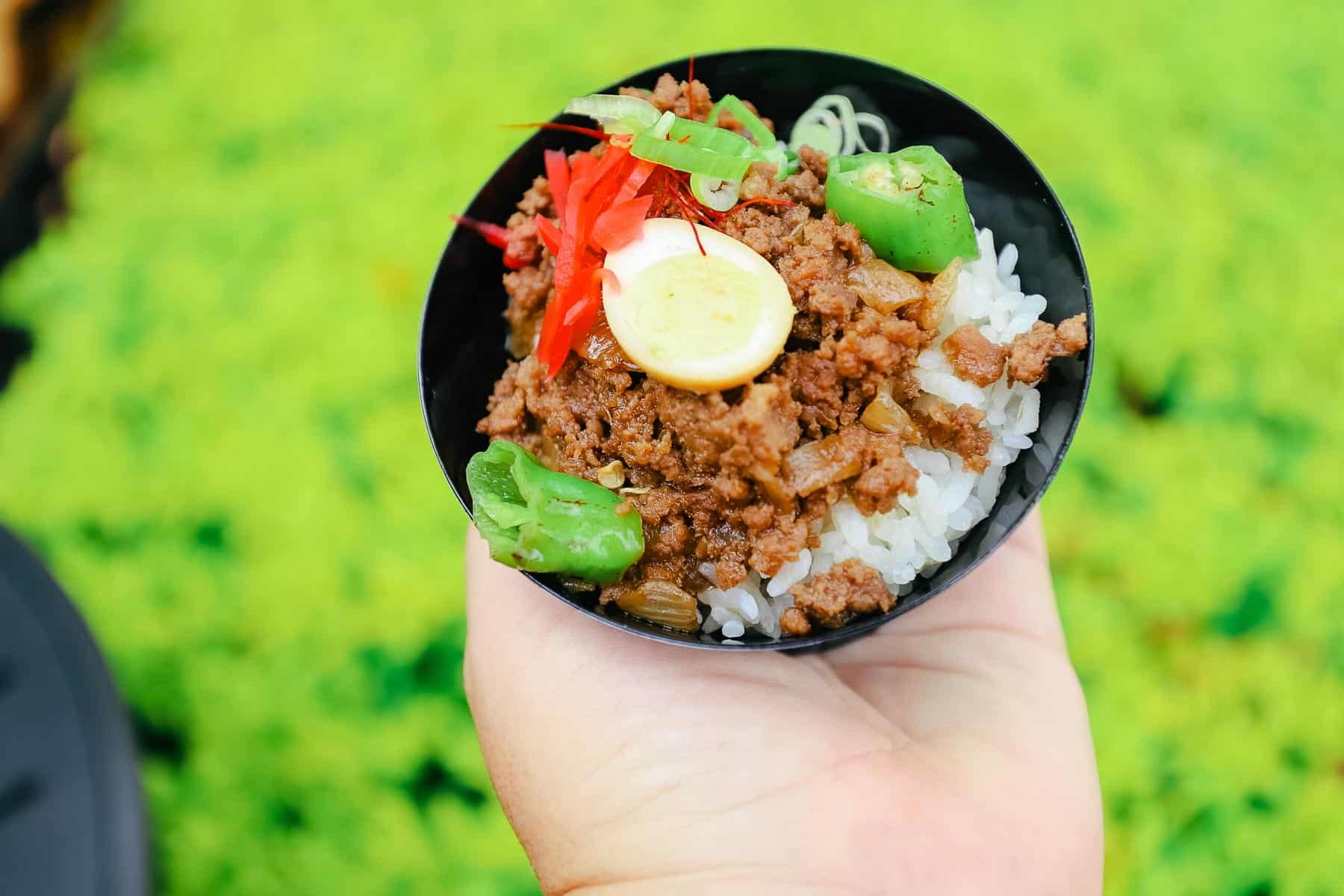 The Wagyu beef was tender and flavorful. It had just the right amount of spice, and the steamed rice made it hearty enough to make a meal. This is a dish I would return to time and time again. Oh, and the tiny boiled egg on top was a fun bite and tasty surprise.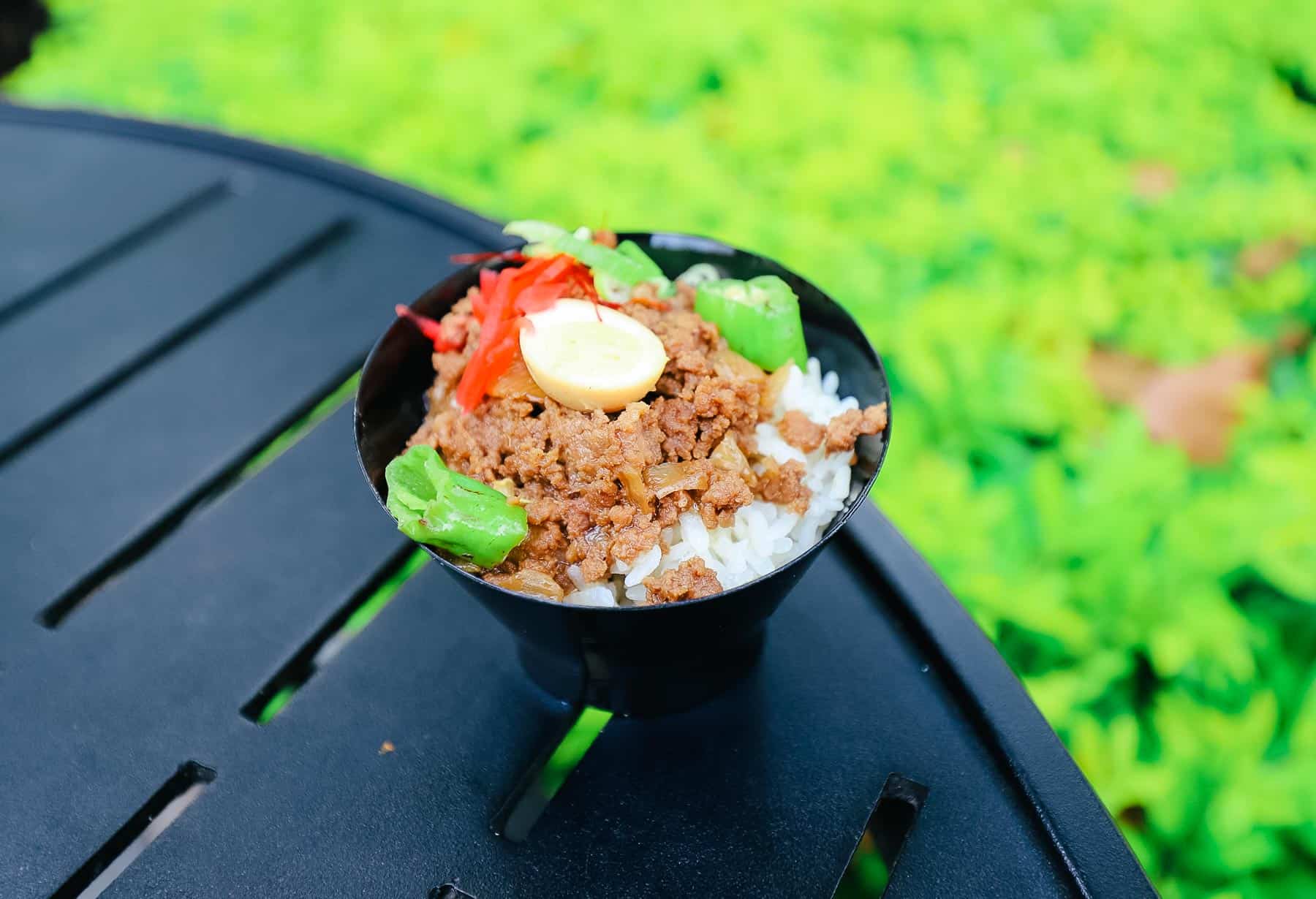 Unfortunately, I didn't try the fire Taiko roll. While I enjoy sushi, I am the type that prefers to order it from a higher-end restaurant. So you are on your own if you decide to go that route.
For more Epcot Food and Wine Reviews, try the following:
Or you can preview our list of every menu with prices for the festival.
In the Comments
What are your thoughts? Do you think you'll try any of the items at the Japan booth at Epcot's Food and Wine Festival?