Mexico Marketplace at Epcot Food and Wine (Completely Updated for 2023)
Mexico's Marketplace at the Epcot Food and Wine Festival returns with three entirely new dishes. While we've raved about some returning dishes at the festival (and complained about others)–we hated to see one dish, in particular, missing from Mexico's menu.
You may remember that last year, we ranked Mexico's Capirotada de Chocolate (chocolate bread pudding) as not only the best festival dessert at Epcot but the best thing we tried altogether! We'll be updating that article soon!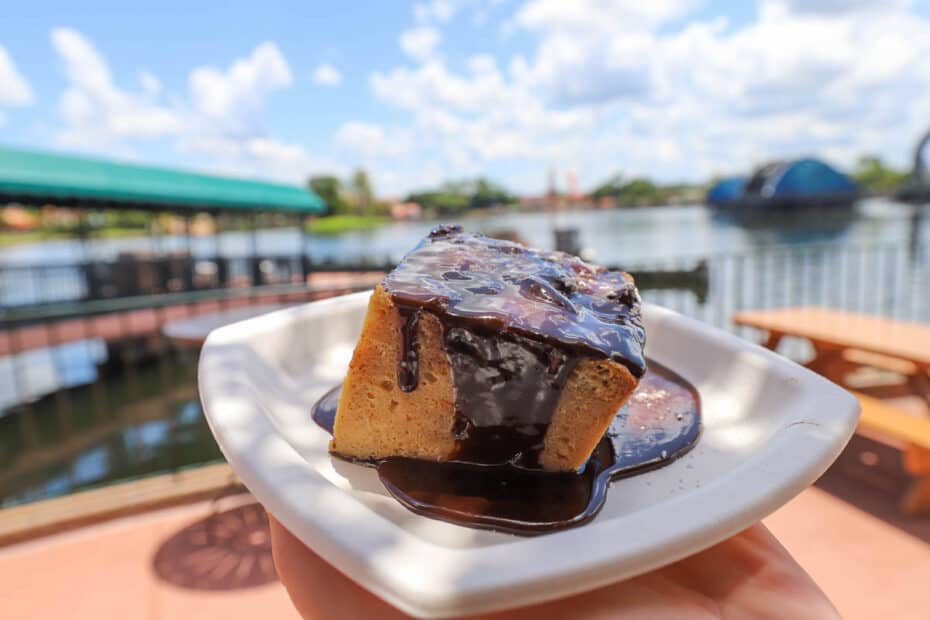 We'll review the menu with prices and two new items at this year's festival. Unfortunately, Mexico isn't near the strong contender as it was last year. But it was okay, other than the disappointing loss of that incredible dessert.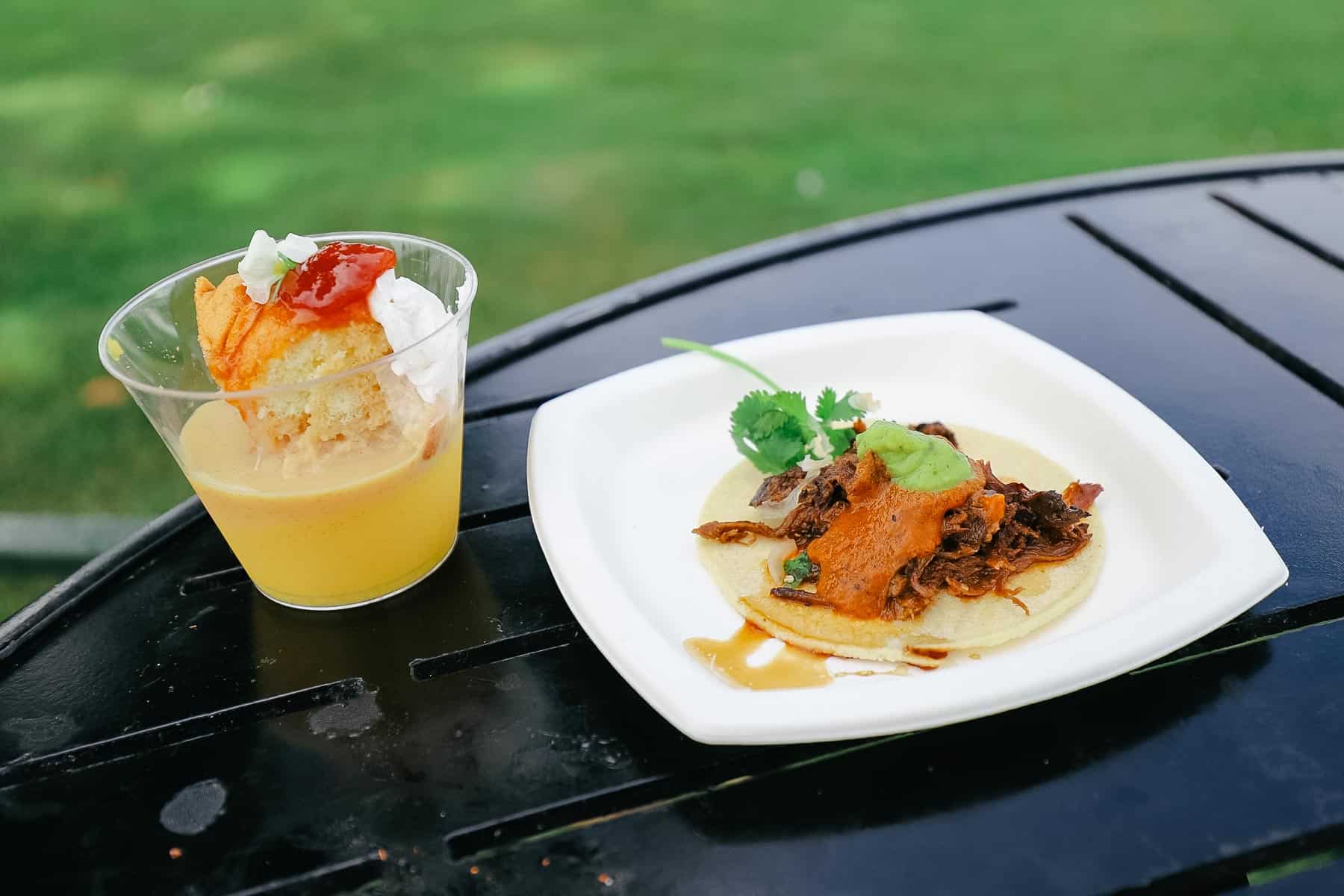 Mexico Marketplace Menu Items
Below is a list of the menu items with prices for the Mexico Marketplace at Epcot's Food and Wine Festival.
Tostada de Carnitas ($7.75)
Taco de Costilla ($8.00)
Pastel Impossible ($6.00)
Beverages:
Trouble in Paradise Margarita ($12.50)
Fly Away Margarita ($13.00)
Mexican Craft Beer ($5.50 or $11.00)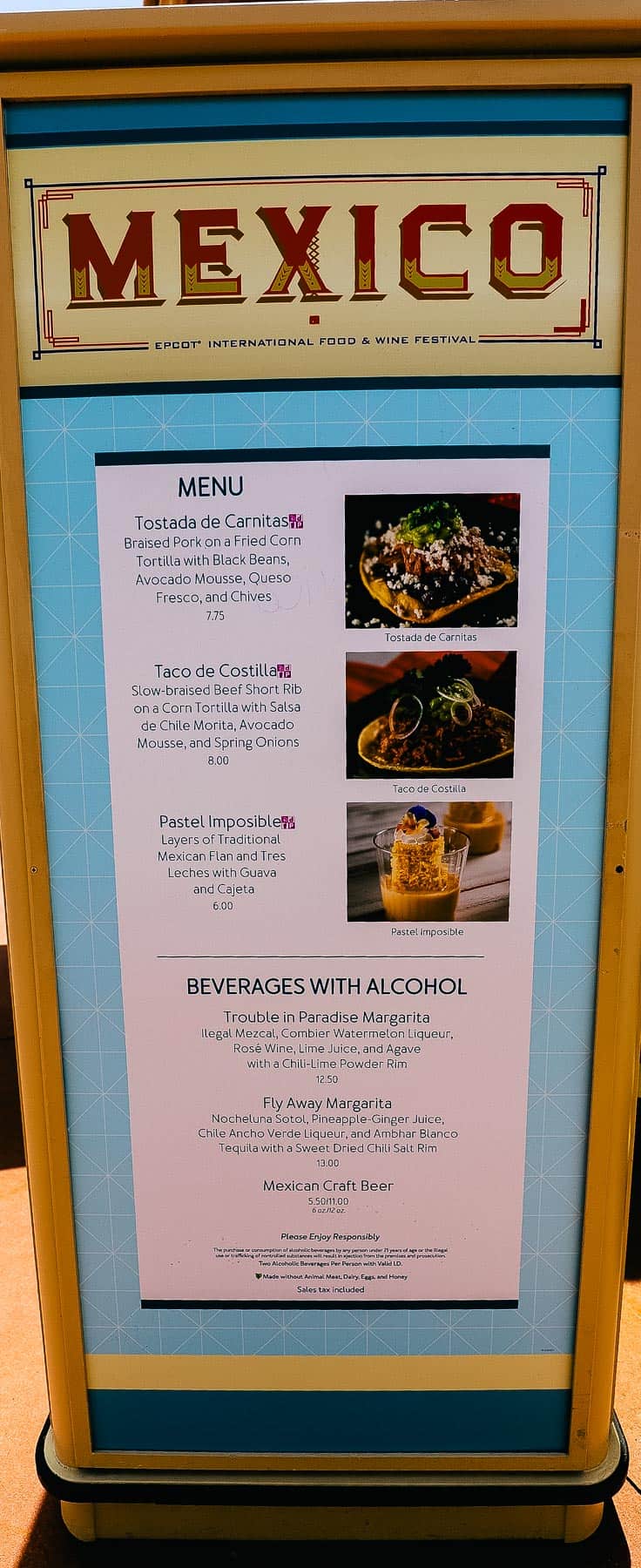 Mexico's Marketplace is located along the World Showcase Plaza. It's on the far right before you get to the Mexico Pavilion.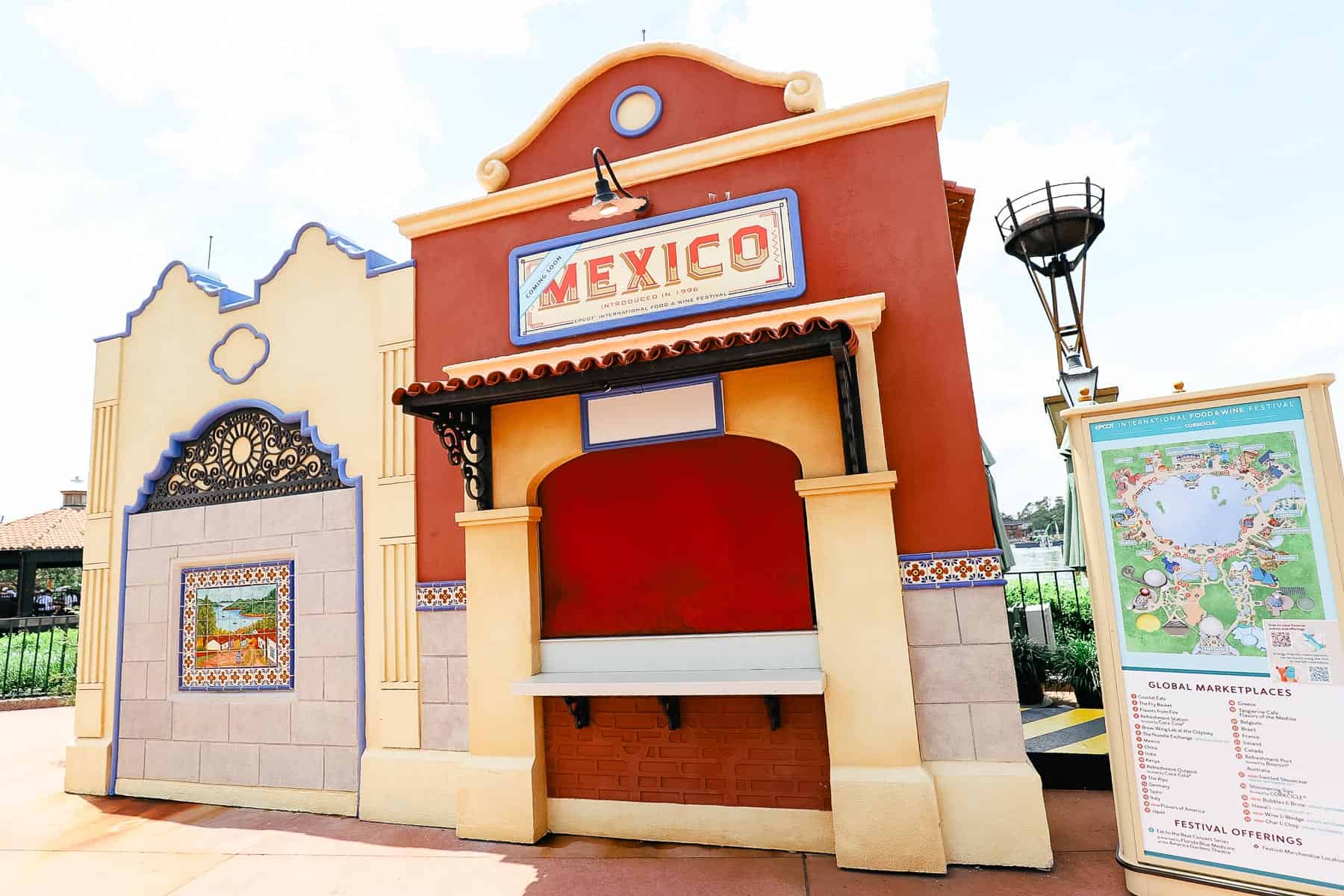 Taco de Costilla
First, the Taco de Costilla is described as a slow-braised beef short rib on a corn tortilla with salsa de chili morita, avocado mousse, and spring onions. My first impression (and last) was that this dish was spicy. My lips tingled long after I left the booth.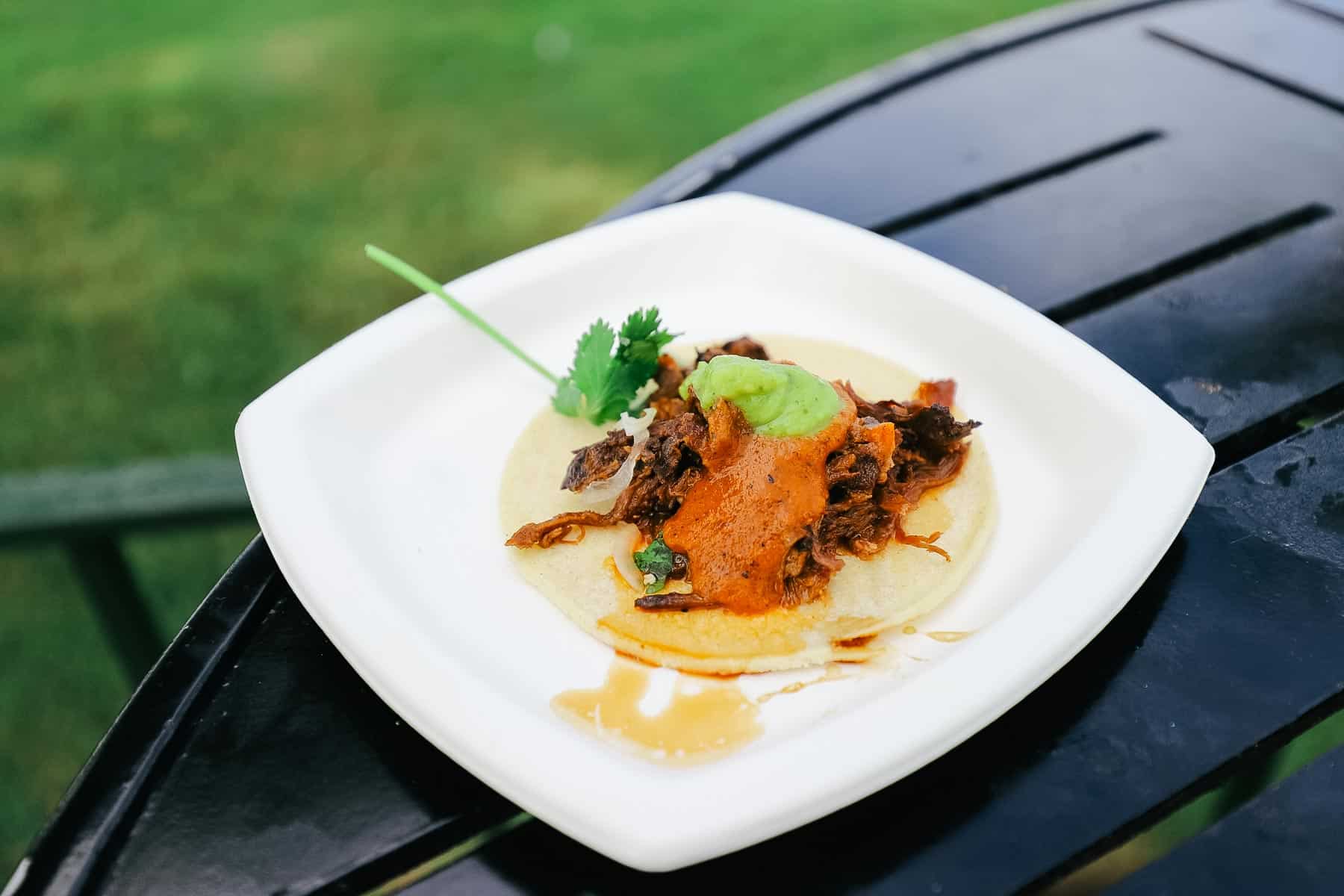 As far as taste goes, I enjoyed the short rib and avocado mousse. Comparing this taco to the one at Flavors From Fire, I thought this option was far more desirable.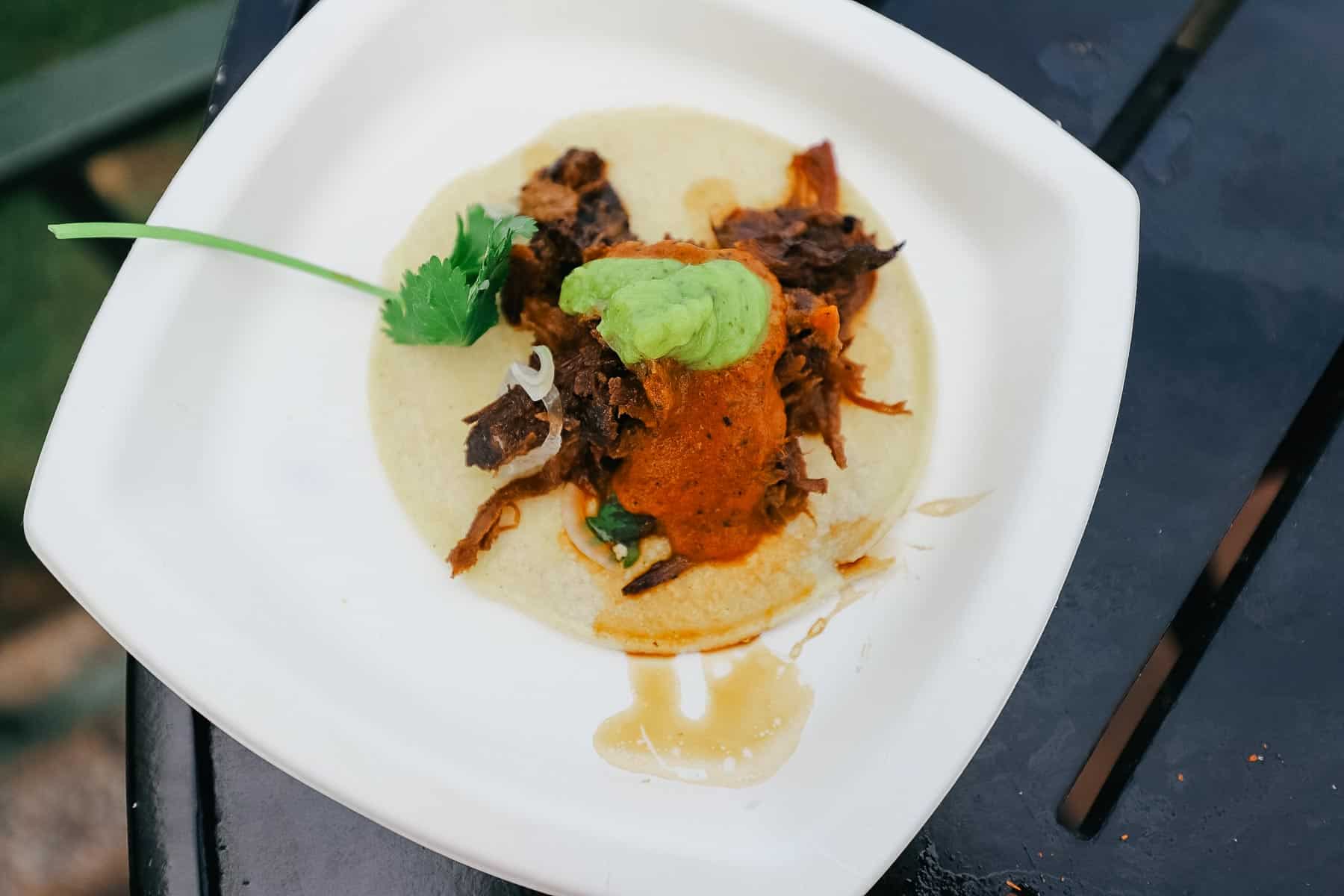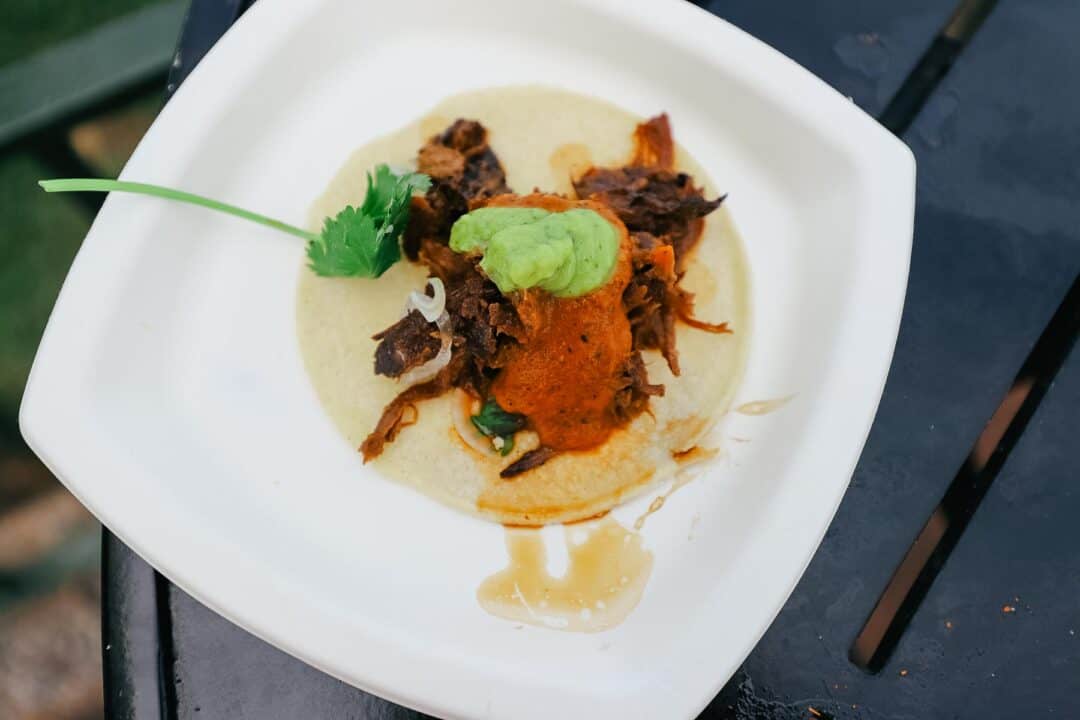 Pastel Impossible
Next, we have the Pastel Impossible, which is layers of traditional flan and tres leches with guava and cajeta. Cajeta is a thick caramel sauce that's made with goat's milk.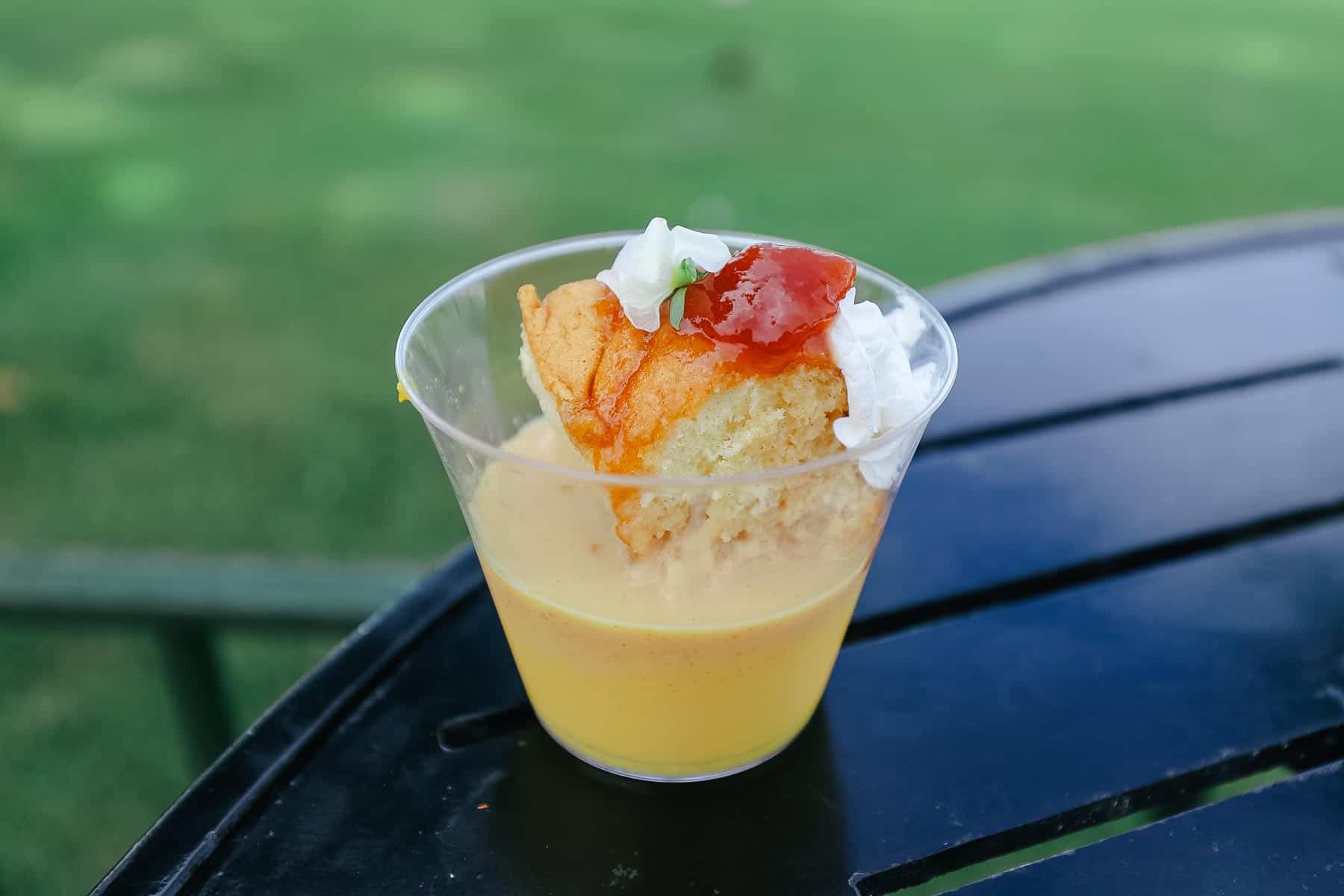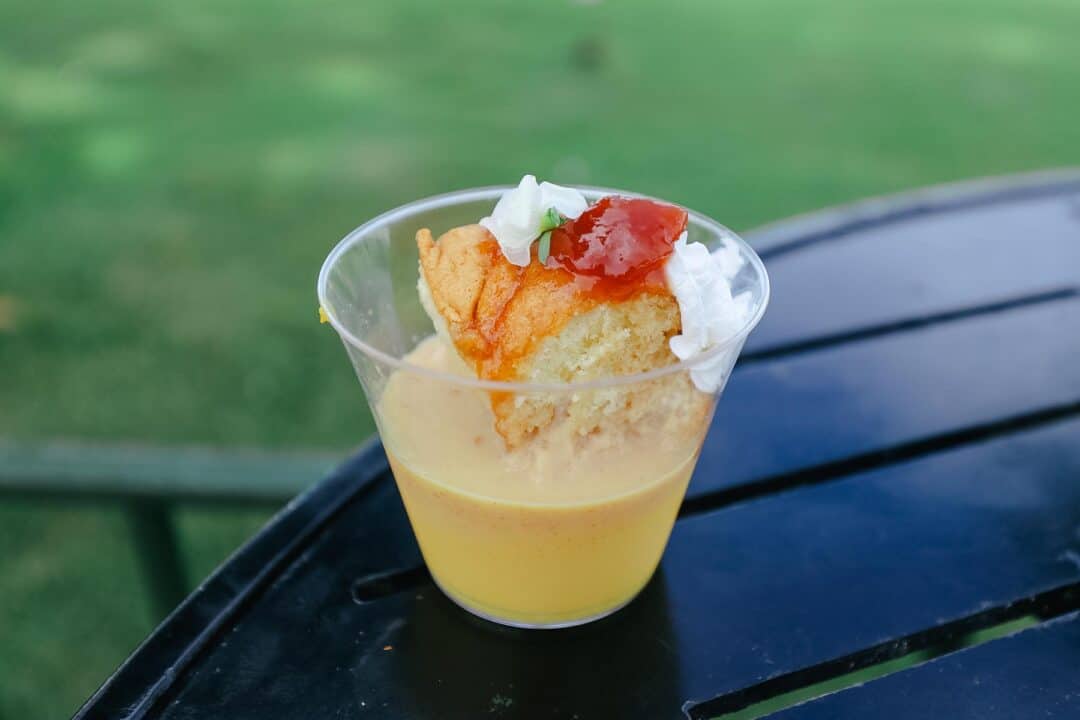 So the flan sits in the bottom of the dish, and while it was properly set, it was almost like an overcooked custard. It was just too dense. The sponge cake portion was a tasty bite, albeit soggy. It was almost like they were trying to do the bread pudding thing again, except with more traditional Mexican flavors.
It was a nice dish, but texturally speaking, it needed a little less effort.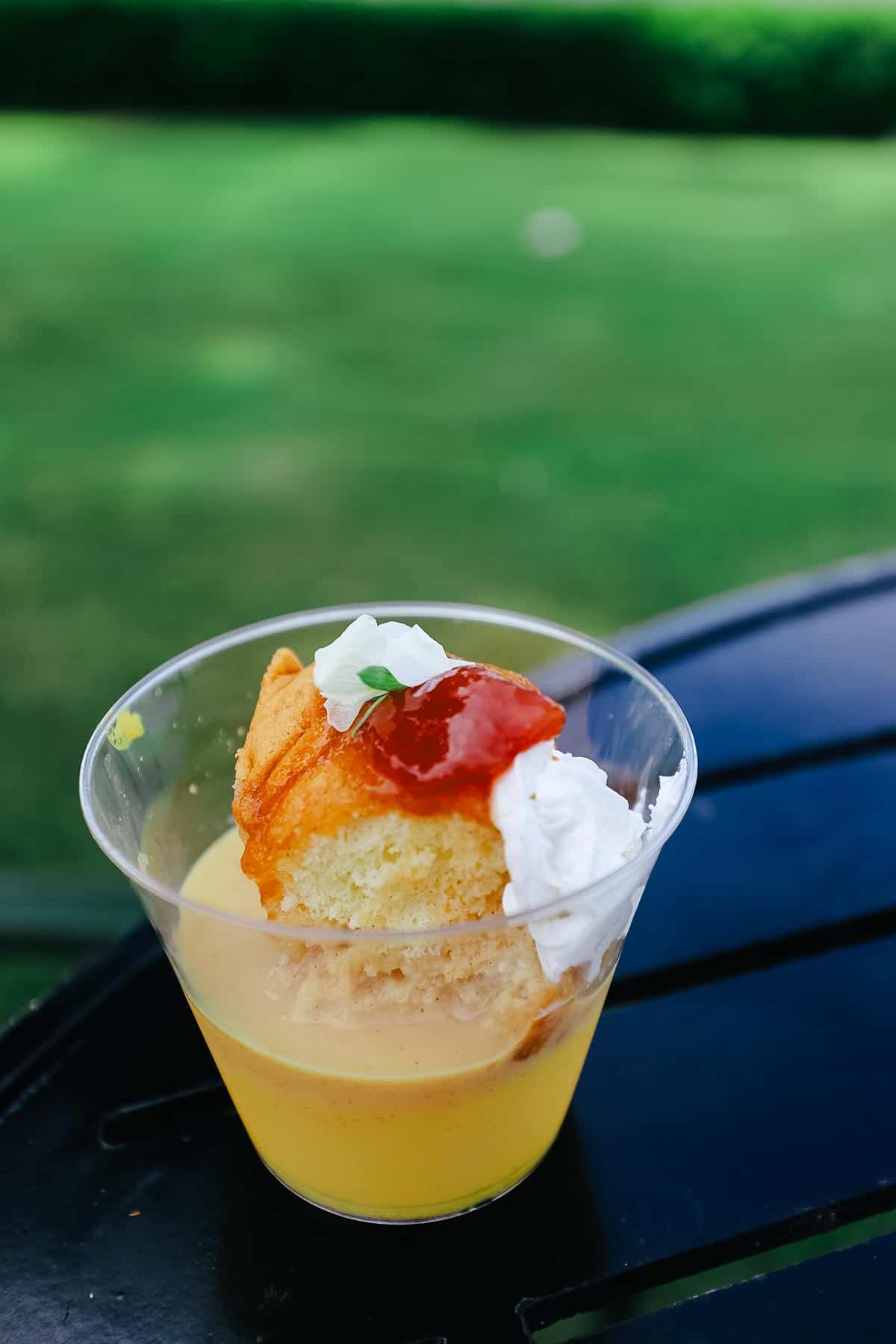 Unfortunately, after two days of sampling items, I didn't have enough left in me to try the tostada. Here's one lingering photo of that beloved dessert.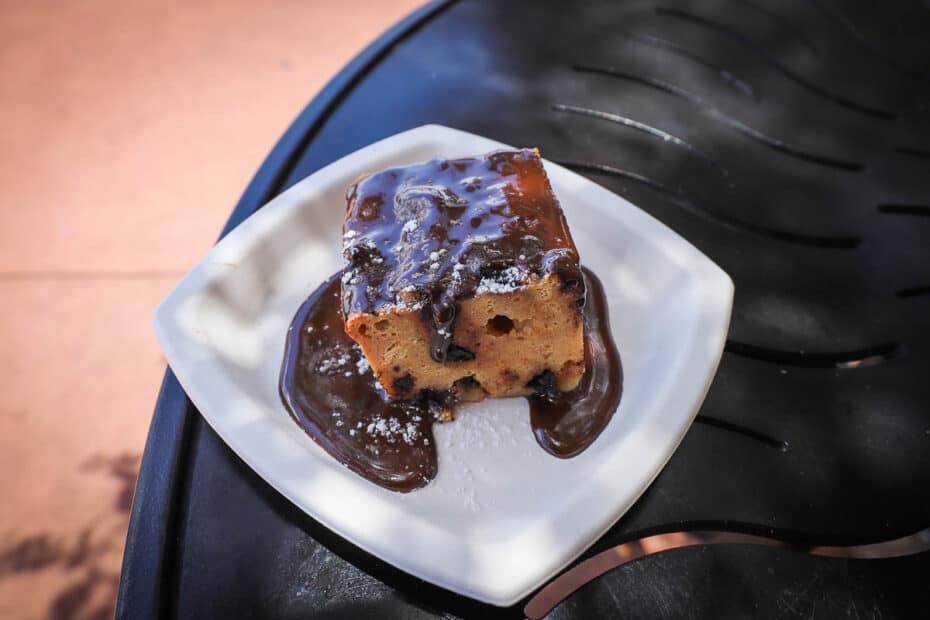 If you've been following along, this is our last individual booth review for now. We've been covering the Food and Wine Festival since 2019. Back then, the festival was a big deal. Guests came from all over to be a part of it.
Each week, culinary experts were present, demonstrations were held, special characters were present, and more. On Friday evenings, guest musicians performed in the former Future World, and special activities were available for children. Ghirardelli had a dedicated spot in The Land Pavilion where guests could purchase chocolates and pick up a free sample.
It is understandable that not long after, we went through one of the worst events of our time. Additionally, Epcot is under major construction–a project that has seen what feels like endless stalls that still has a good portion of the park under wraps.
Yesterday, I read some commentary about how much the festival had improved. And maybe to that person, it had. But to me, it pales in comparison to its former glory.
So while we try to provide these reviews to help our readers see what's available, the price, and our opinions–this site is by no means a hype train. We love visiting Walt Disney World, but we want to ensure that we always provide a clear view of how we see things. Unfortunately, that point of view sometimes requires criticism.
Here are a few of our other individual booth reviews:
In the Comments
Do you have plans to stop at the Mexico Marketplace? What do you think of the new dessert?