The Ultimate Guide to Star Wars Galaxy's Edge at Walt Disney World
This article discusses visiting Star Wars Galaxy's Edge at Disney's Hollywood Studios.
If you're a Star Wars fan, don't forget to pack a handkerchief when preparing for your Walt Disney World vacation. You're going to be blown away when you visit Galaxy's Edge.
It's hard to describe the feeling you get when this thing that's been a part of your life for so long materializes in front of you. There's nothing like it.
Star Wars Galaxy's Edge is a themed land at Walt Disney World in Orlando, Florida. Galaxy's Edge, commonly referred to as Star Wars Land, consists of fourteen acres. It was the most significant single expansion in the history of Disney Parks.
Not only is Galaxy's Edge large, but the theming is beyond what you would expect to experience from the popular Disney-owned franchise. As a result, most find themselves in awe upon entering the land for the first time.
As you prepare to visit Star Wars: Galaxy's Edge, there are a few things you will want to know in advance. Below, we'll discuss attractions, dining, shopping, and character experiences in Galaxy's Edge.
This article was updated on March 2, 2023.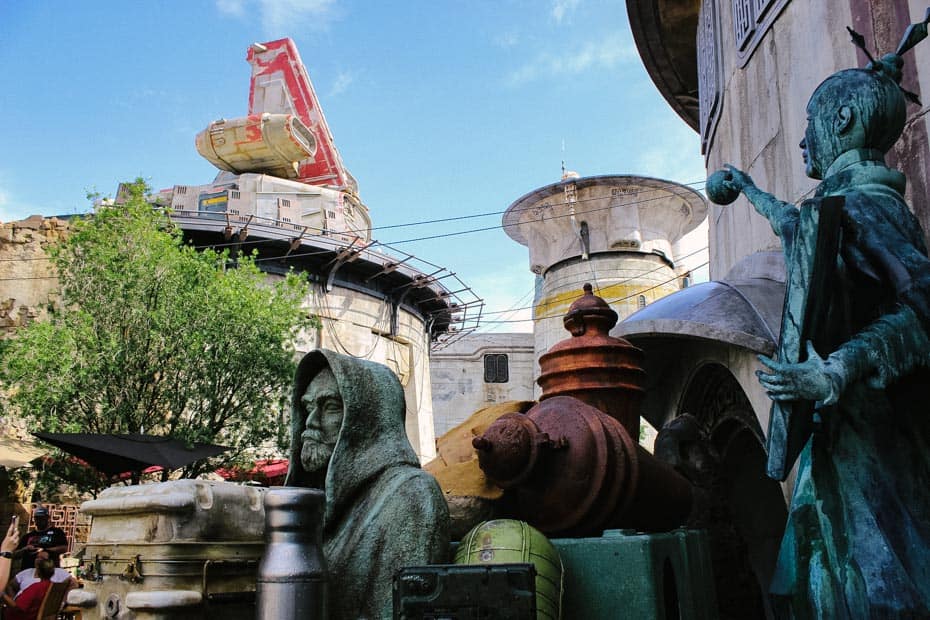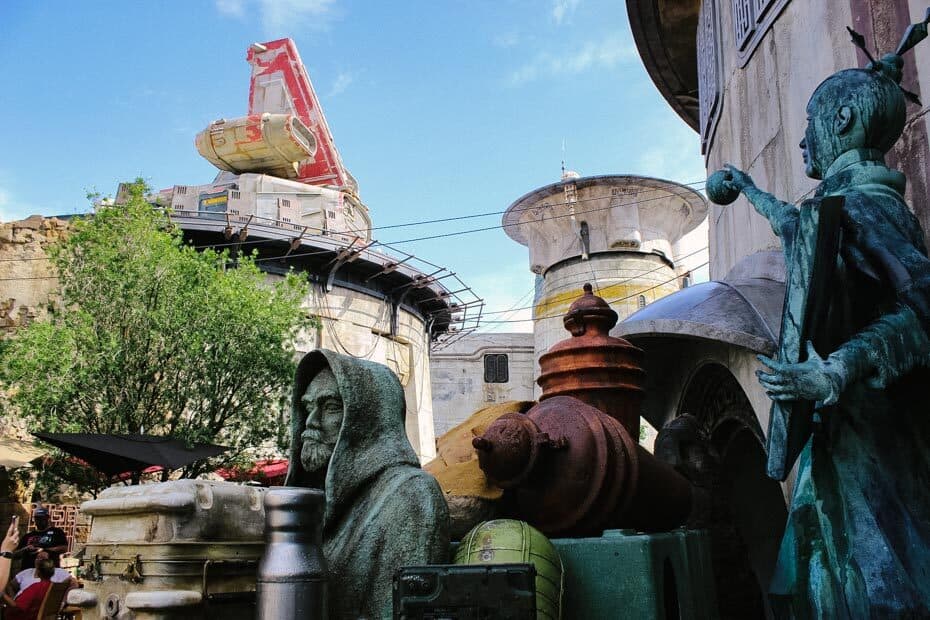 Star Wars: Galaxy's Edge Review
Below is a list of the items we'll cover in this guide. At the very end, I've added a gallery with additional photos of Batuu.
For the record, Galaxy's Edge is located at Disney's Hollywood Studios. However, you are specifically visiting Black Spire Outpost, a town on the planet of Batuu.
Star Wars: Galaxy's Edge Rides
Millennium Falcon: Smugglers Run
Star Wars: Rise of the Resistance
Dining Options at Galaxy's Edge
Oga's Cantina
Milk Stand
Kat Saka's Kettle
Docking Bay 7 Food and Cargo
Ronto Roasters
Shopping
Resistance Supply

Dok-Ondar's Den of Antiquities
Savi's Workshop
Droid Depot
First Order Cargo
Creature Stall
Toydarian Toymaker
Black Spire Outfitters
Jewels of Bith
Characters
Roaming characters in various areas of the land.
The Mandalorian and Grogu
Below we'll look at each of these items in further detail.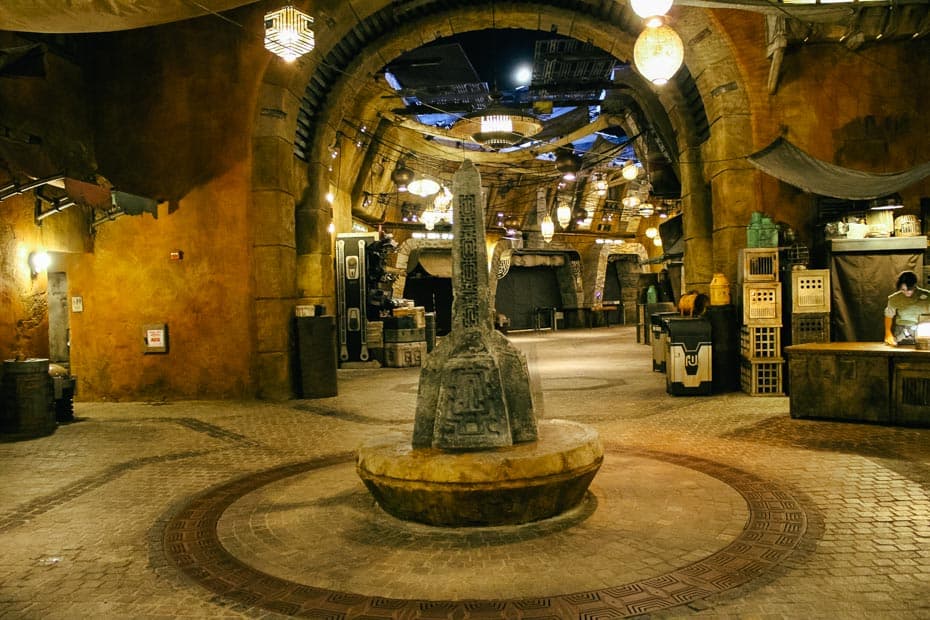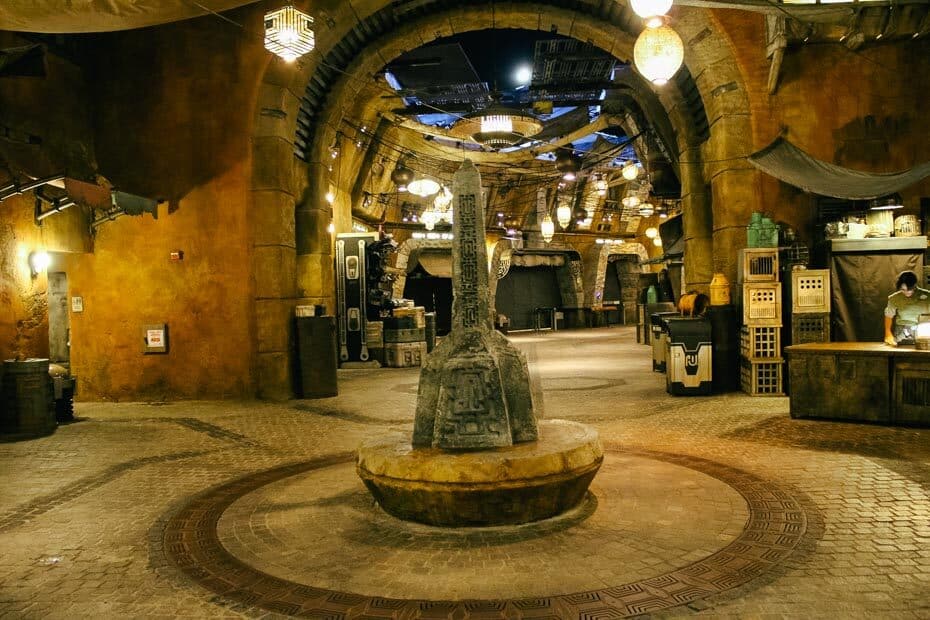 Millennium Falcon: Smugglers Run
"We're home, Chewy!" That's probably what you'll say when you first set sight on the Millennium Falcon. It sits proudly in the center of Galaxy's Edge.
Not only can you see the full-scale model of the ship, but there's also an attraction where you can pilot it. Smugglers Run is an interactive ride similar to a video gaming experience.
Each person is assigned a role before boarding the ship. Your seat assignment is based on the role card you receive. A total of six guests are allowed aboard each mission.
Roles include pilots on the front row, gunners in the middle row, and the last row for the engineers. Each participant will have different roles during the ride sequence essential to carrying out the mission.
Smugglers Run is a simulated ride experience. It's somewhat similar to Star Tours. However, you're inside the cockpit of the Millenium Falcon.
Additionally, each experience differs based on how well the guests on your ship do in their independent roles. But don't worry about feeling pressured to do well, either.
Related: Millennium Falcon: Smugglers Run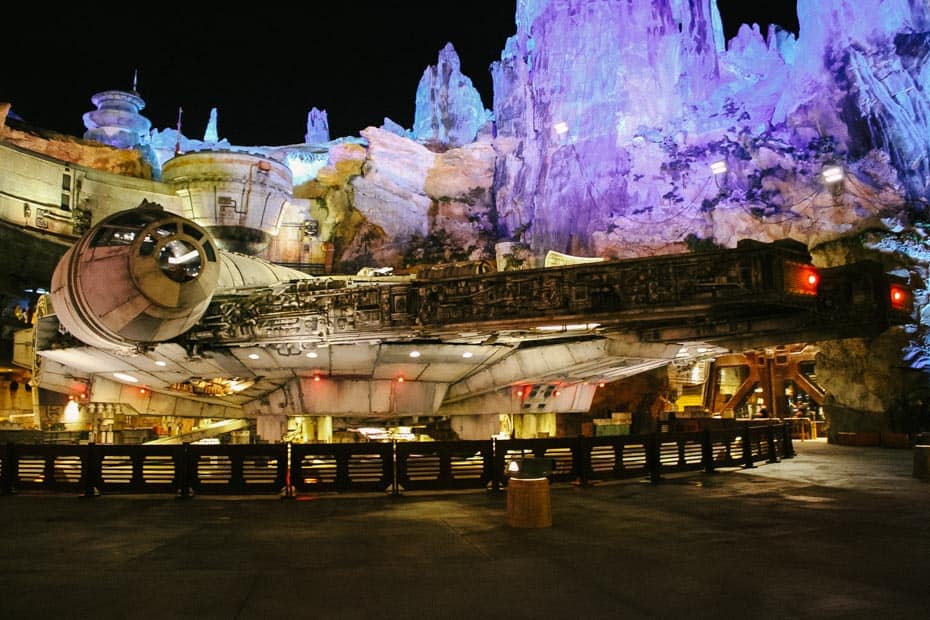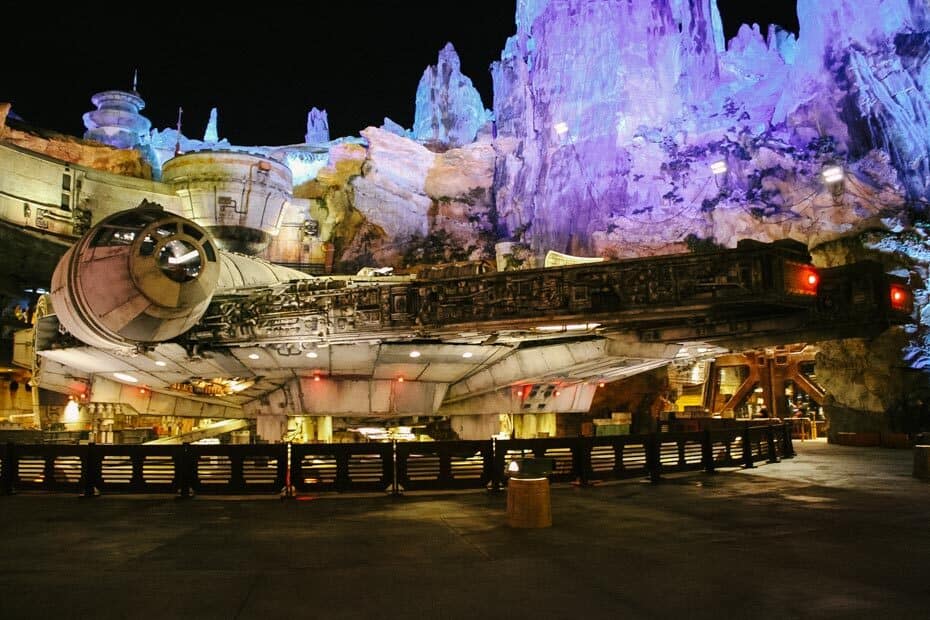 Star Wars: Rise of the Resistance
Star Wars: Rise of the Resistance remains one of the most popular attractions in Walt Disney World. It will likely remain popular for many years to come.
Due to its popularity, you can expect to wait a considerable amount of time if you ride via the standby line. However, there's an option to purchase an a la carte Lightning Lane for this attraction.
If you are a resort guest, you might try to get in line for this attraction during early theme park benefits. The Disney Parks open 30 minutes early for resort guests each day, allowing them exclusive access to attractions before anyone else.
Related: Benefits of Staying at a Disney World Resort
Off-property resorts might prefer to ride Rise of the Resistance at the end of the evening. You can get in line about five minutes before the park closes. While the line will likely be long, it should go by quicker after the park closes.
Related: The Best Off-Property Hotels Near Disney World
With that said, I wouldn't leave it to chance to ride this attraction at the end of the night. There's always the possibility that the ride could close due to issues, and it often does.
So if at all possible, you'll want to pay the extra cost to purchase a Lightning Lane for this attraction. Then you can ride it via Lightning Lane and maybe again at the park open or close.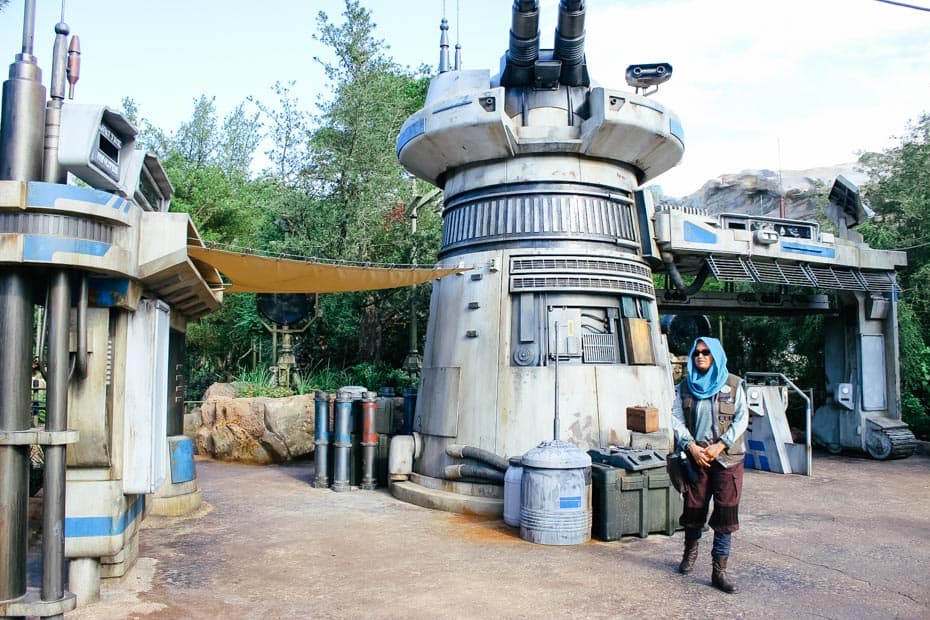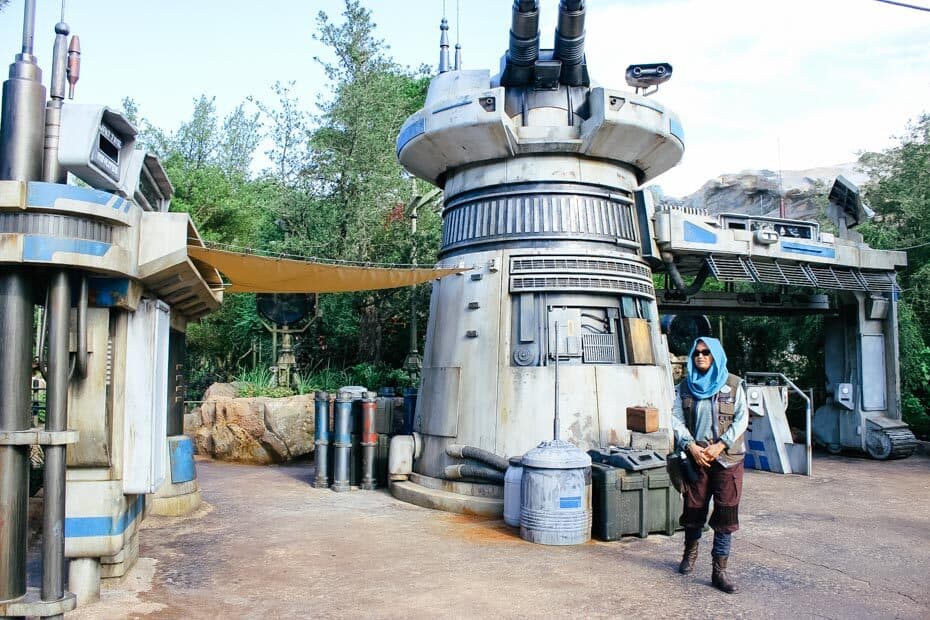 As far as Rise of the Resistance goes, you will love it. This attraction is more of an experience that includes a ride than a ride alone.
Rise of the Resistance uses a trackless ride system. First, you'll board a starship then you're captured by the enemy!
You will feel like you've stepped into some alternate Star Wars reality when you enter the initial holding room. There are Stormtroopers everywhere!
Soon after, you're locked in an interrogation room, but the Rebel fleet is nearby, and they're busting you out of there. That's when you actually board the ride. Hold on! You're in for the thrill of a lifetime.
Related: Rise of the Resistance Ride Review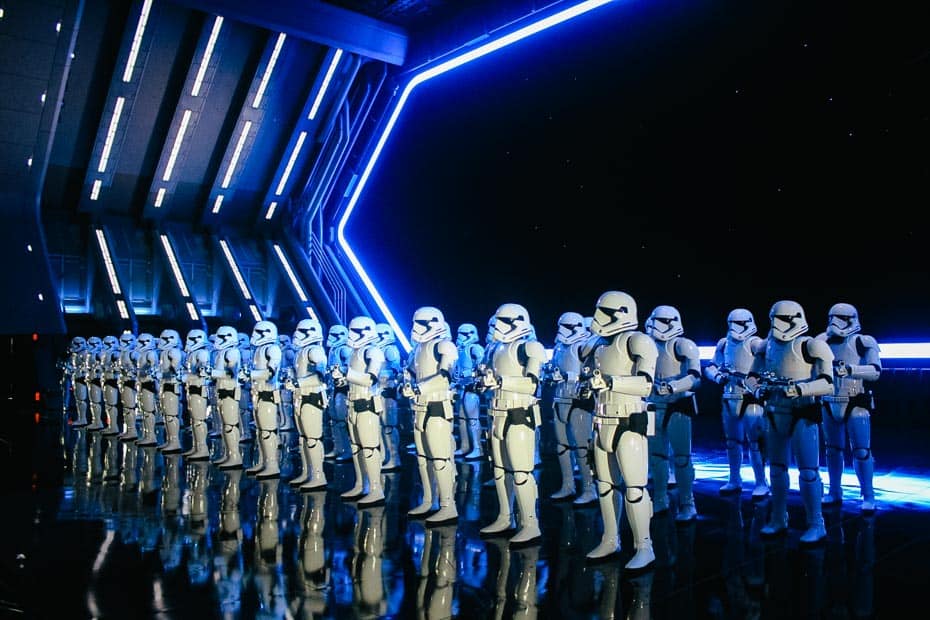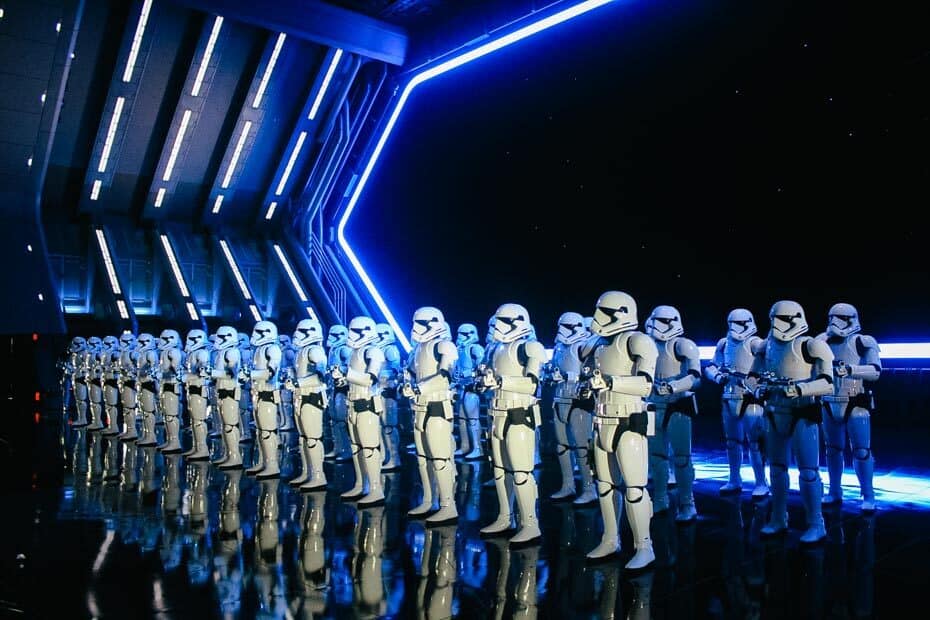 Oga's Cantina
Oga's Cantina is the local beverage hangout in Batuu. Many will find this watering hole on the edge of the galaxy is one of the most themed locations in the land.
Inside, there's a droid, DJ Rex, playing tunes, a tremendous bar, and cove seating around the outer rim of the establishment.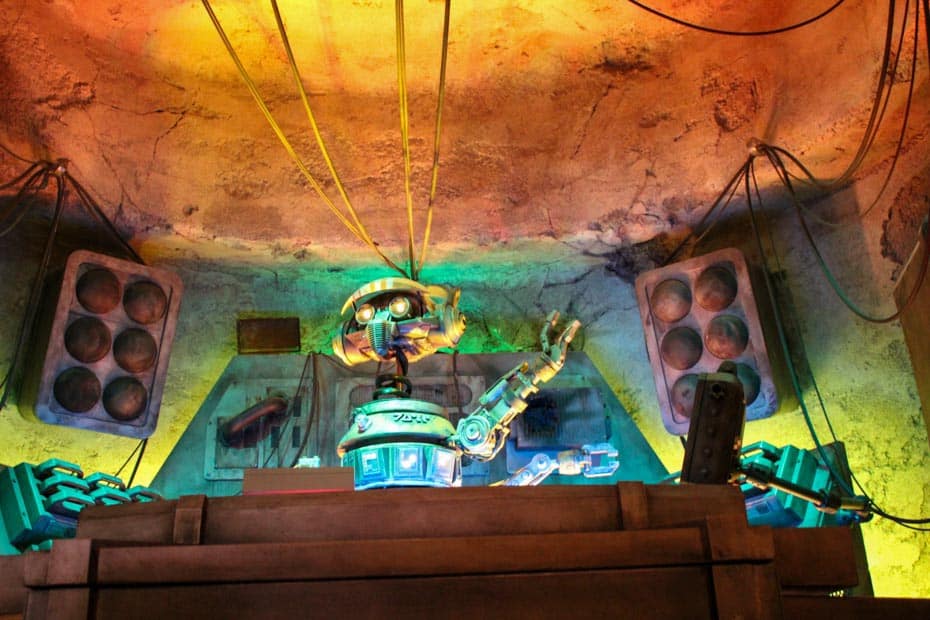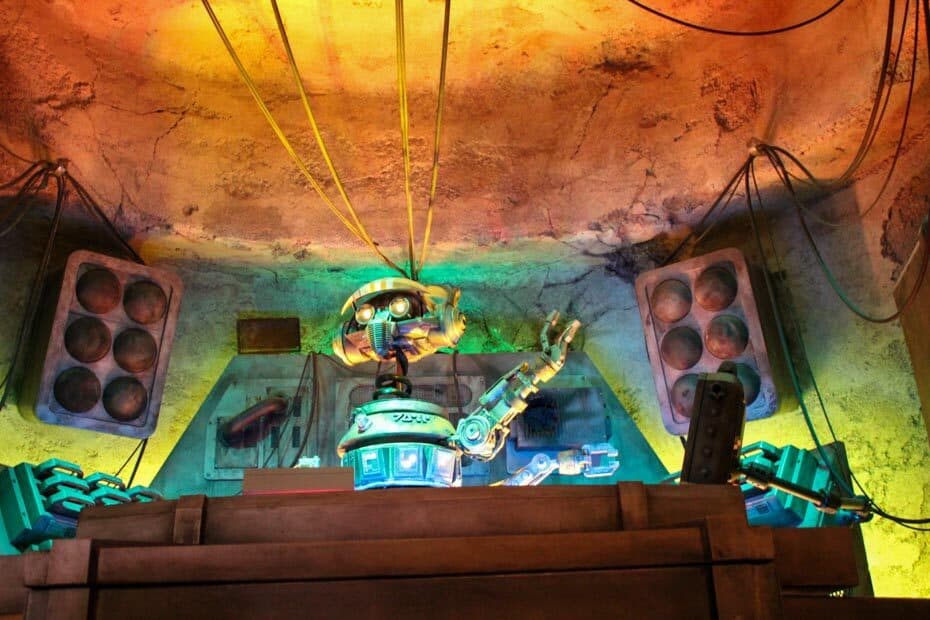 Below is a picture of the Bespin Fizz, a popular drink at Oga's. It's a sweet and sour drink with cranberry and pomegranate flavors. It comes out in a fun, almost bubbling-over presentation.
Related: Oga's Cantina Review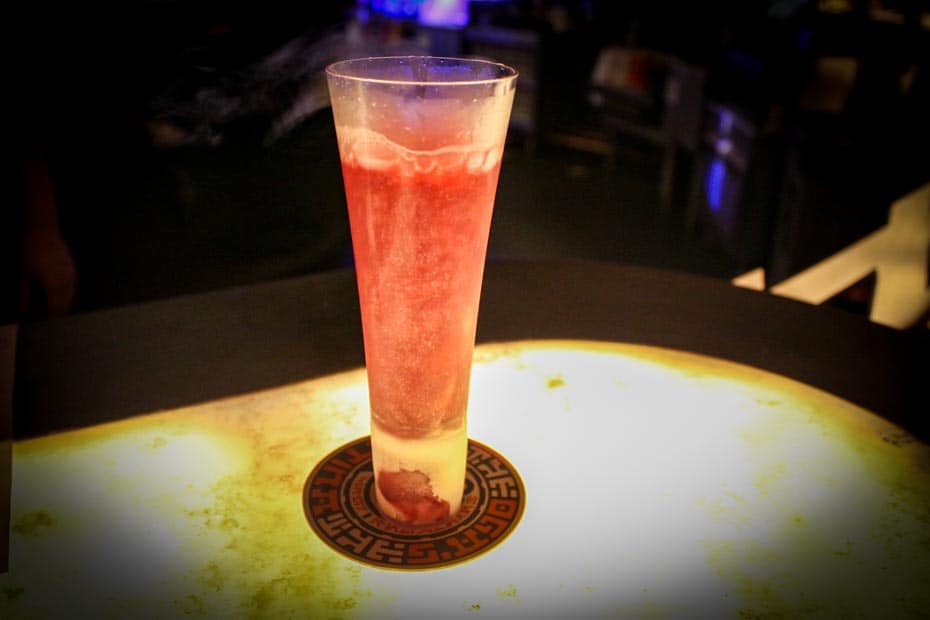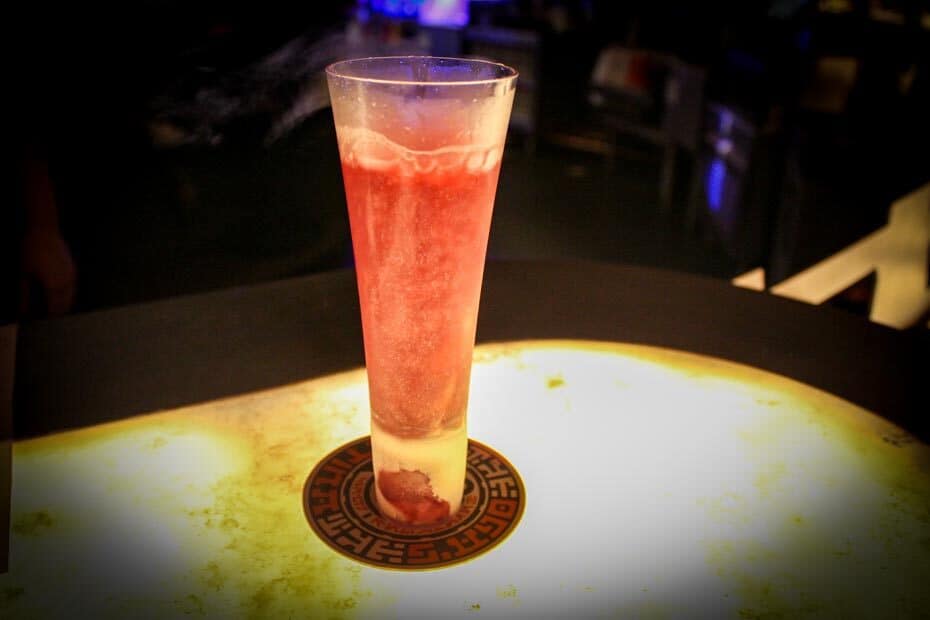 Ronto Roasters
Ronto Roaster is home to what's become a staple menu item on Batuu, the Ronto Wrap. This quick-service location serves breakfast, lunch, and dinner.
Inside Ronto Roasters, one sole droid appears to be running the entire operation. He is doing an excellent job.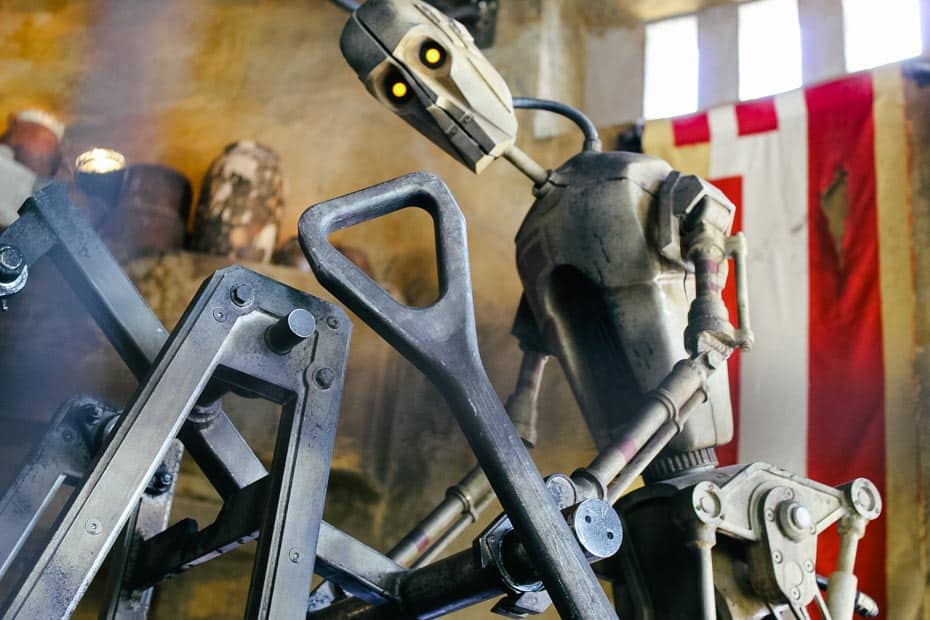 What is a Ronto Wrap? They are tasty grilled sausages wrapped in pita bread topped with slaw and a peppercorn dressing.
These wraps are tasty and incredibly filling. Don't say I didn't warn you.
Related: Ronto Wraps at Ronto Roasters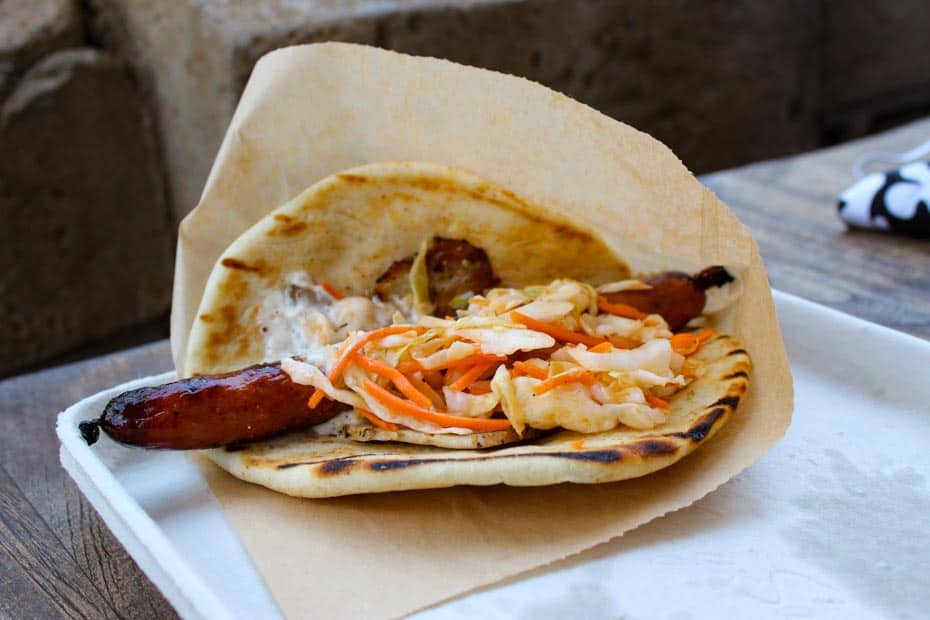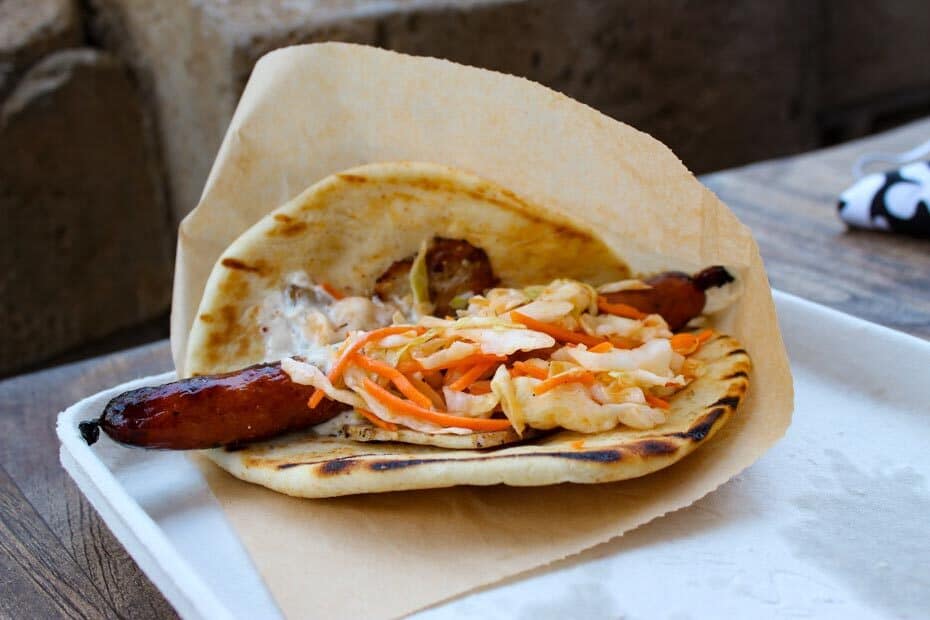 Docking Bay 7 Food and Cargo
Docking Bay 7 is the large counter service dining location in Galaxy's Edge. Below is a look at a portion of this interior quick-service dining location. It's relatively sizable and made up of two different rooms.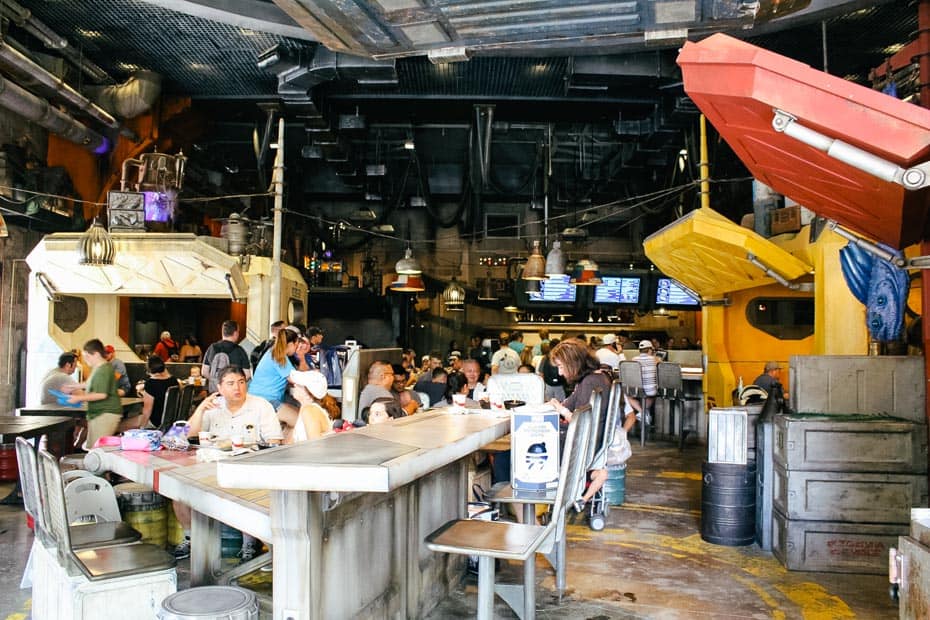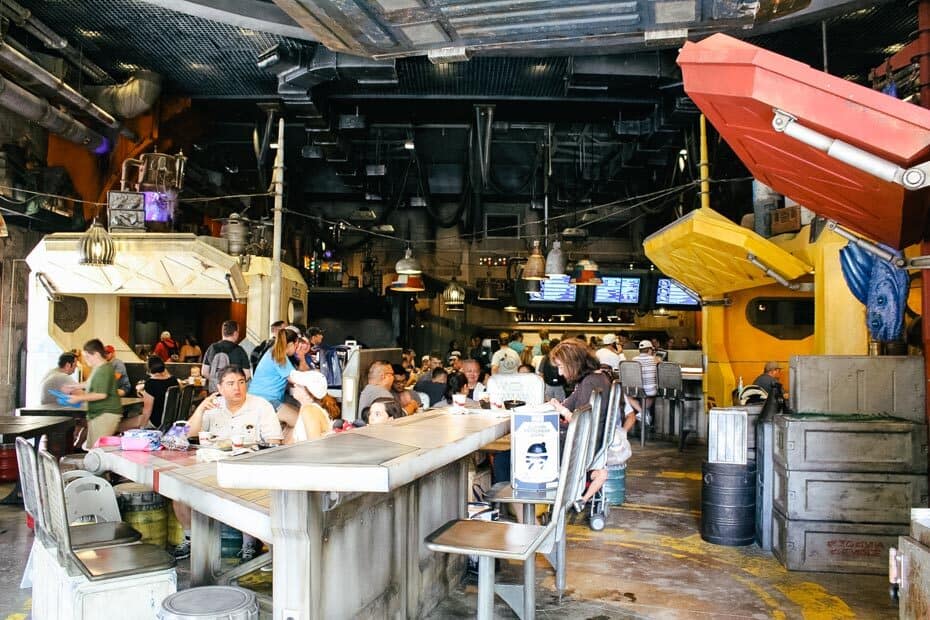 Since Galaxy's Edge opened, we've tried several things here, including the Roasted Endorian Chicken Salad. The salad comes with a green curry ranch-style dressing. Not being a big fan of dressing in general, I ordered mine on the side.
This was an incredibly filling meal and something I would order again. However, we often lean more toward Ronto Wraps these days. They are truly delicious.
You can preview the menu for Docking Bay 7 here on Disney's site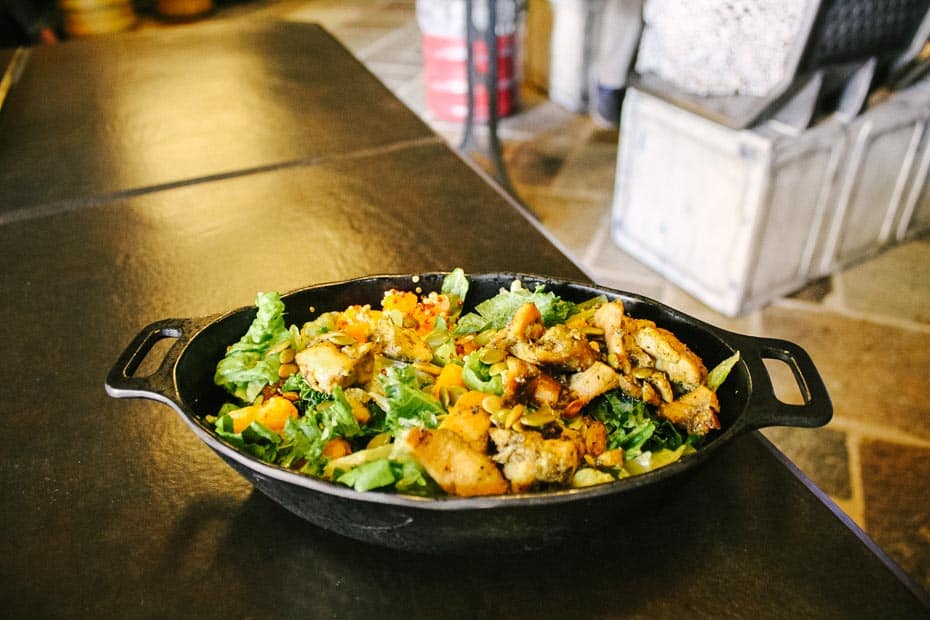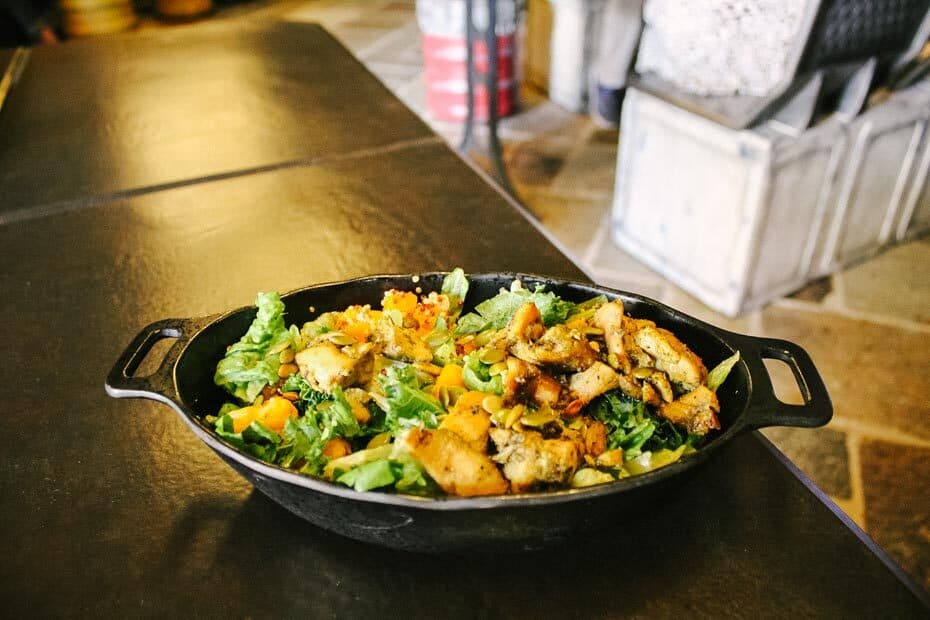 Milk Stand
If you've heard of Galaxy's Edge, you're likely familiar with the blue and green milk. You can order blue and green milk at the Milk Stand. Or you can upgrade your milk to an alcoholic version if desired.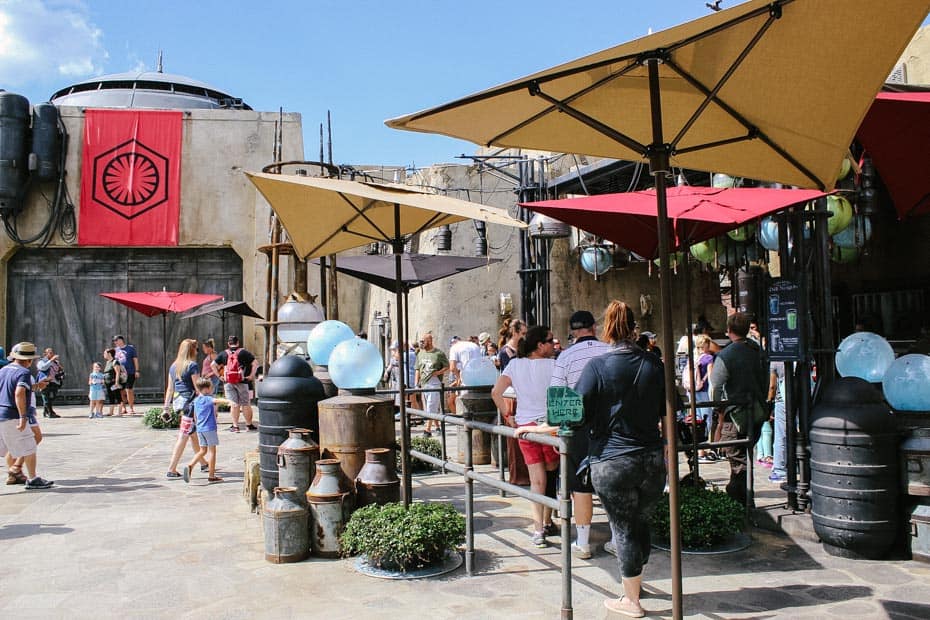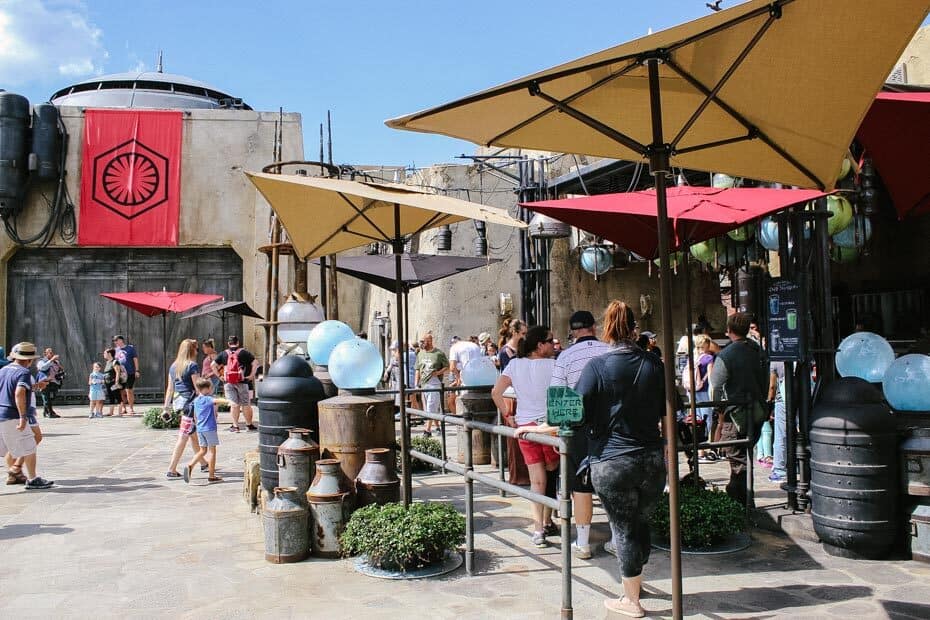 Here is a photo of the green milk. To me, this tastes like Fruity Pebbles cereal, except in the form of a milkshake.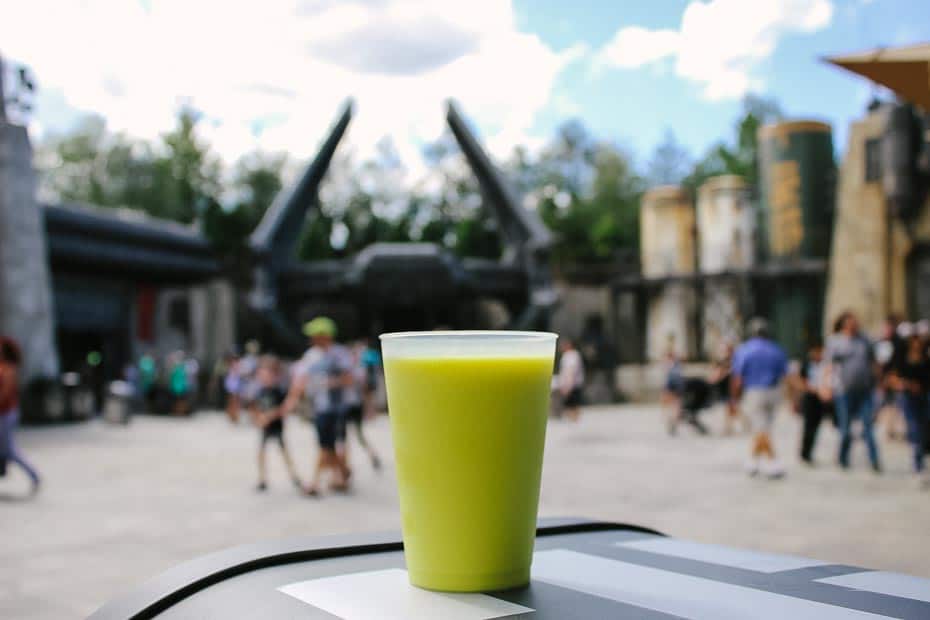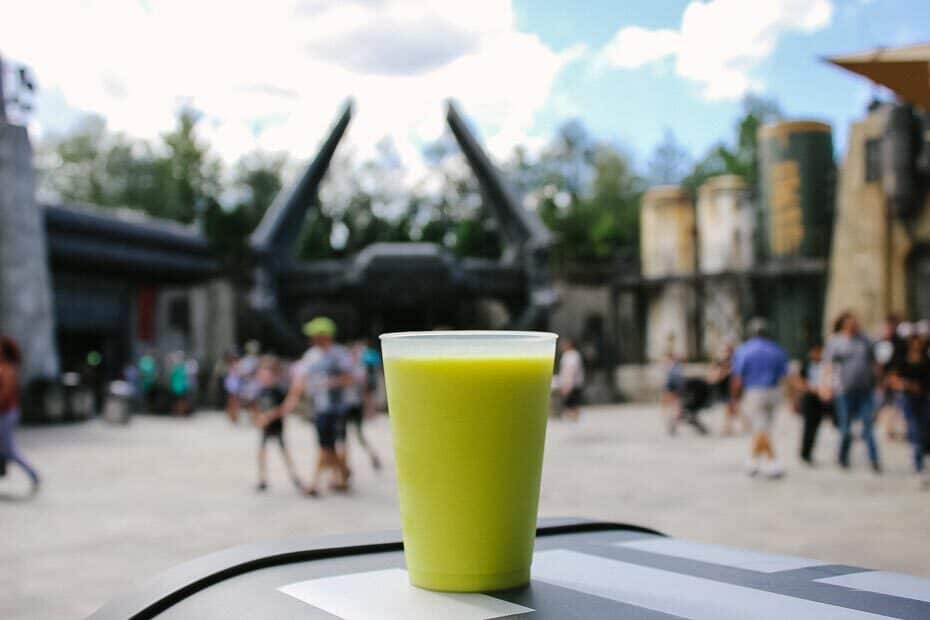 Kat Saka's Kettle
Kat Saka's Kettle is a snack stand in The Market area offering flavored popcorn and soft drinks. This is usually where you can find droid-shaped sodas.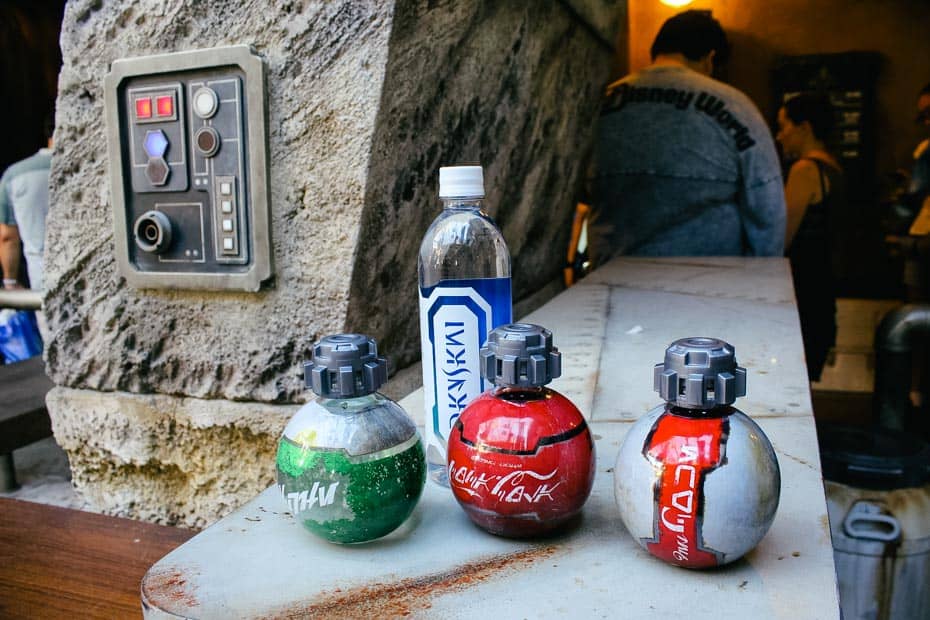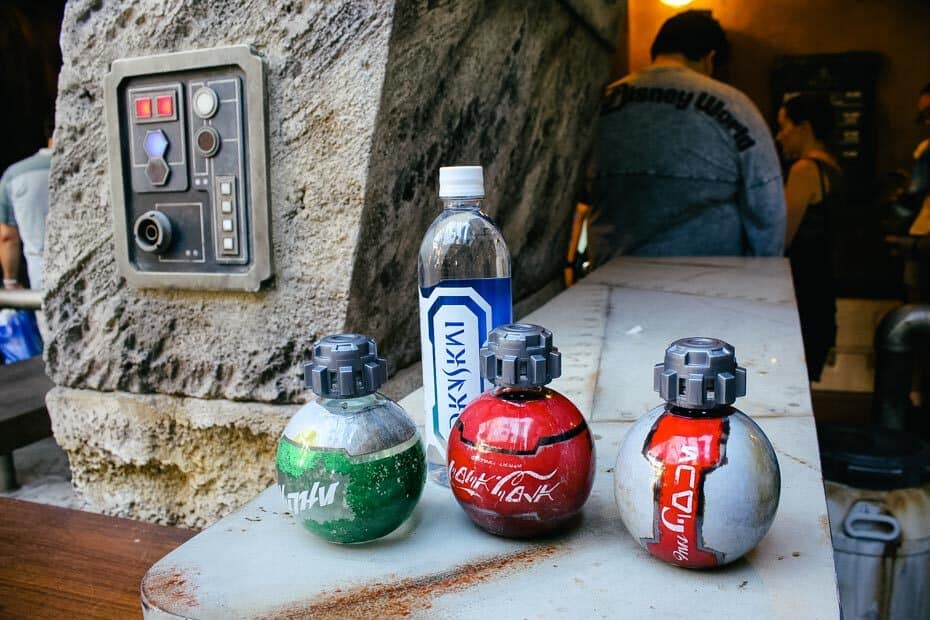 Star Wars: Galaxy's Edge Merchandise
As you wander through Batuu, you'll encounter many merchants. Resistance and Rebel stores are spread throughout the land. However, The Market is one large shopping venue.
Some of these merchants have interesting theming you'll want to check out. For instance, here is a look into a cage that sits inside Creature Stalls, a merchant.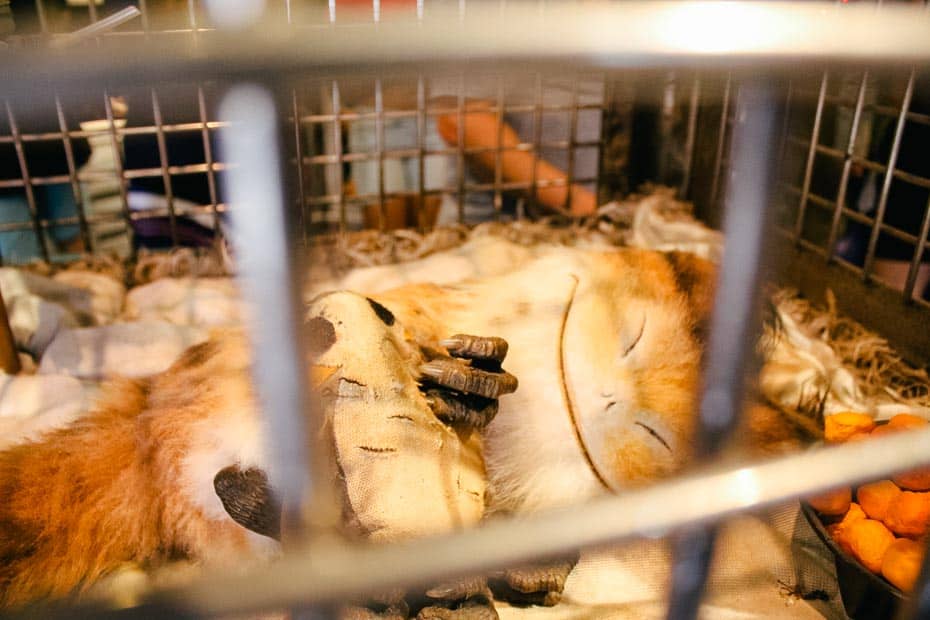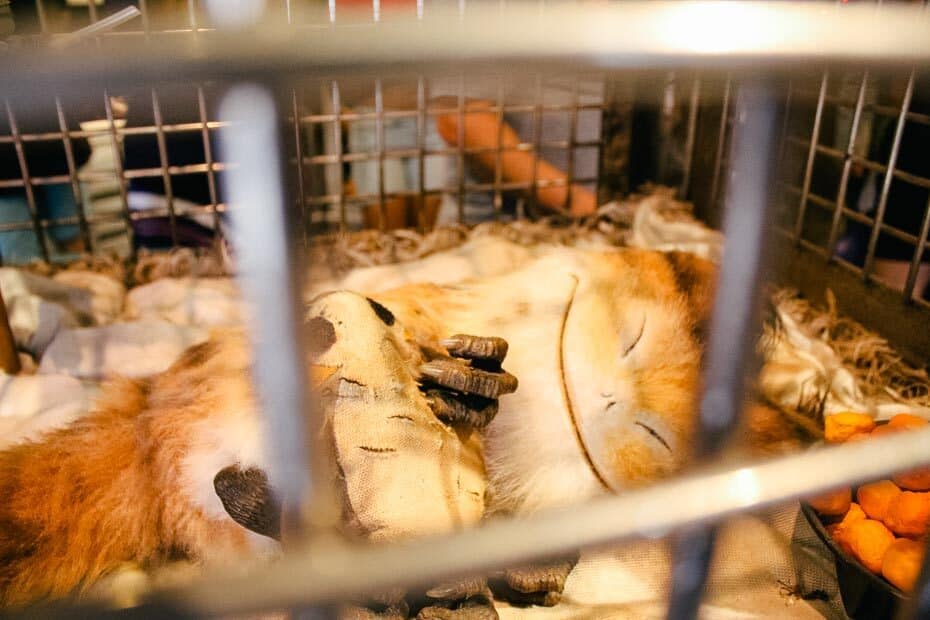 Resistance Supply is located near the main entrance of Galaxy's Edge before you reach The Market. Here is an example of the kind of items they usually carry.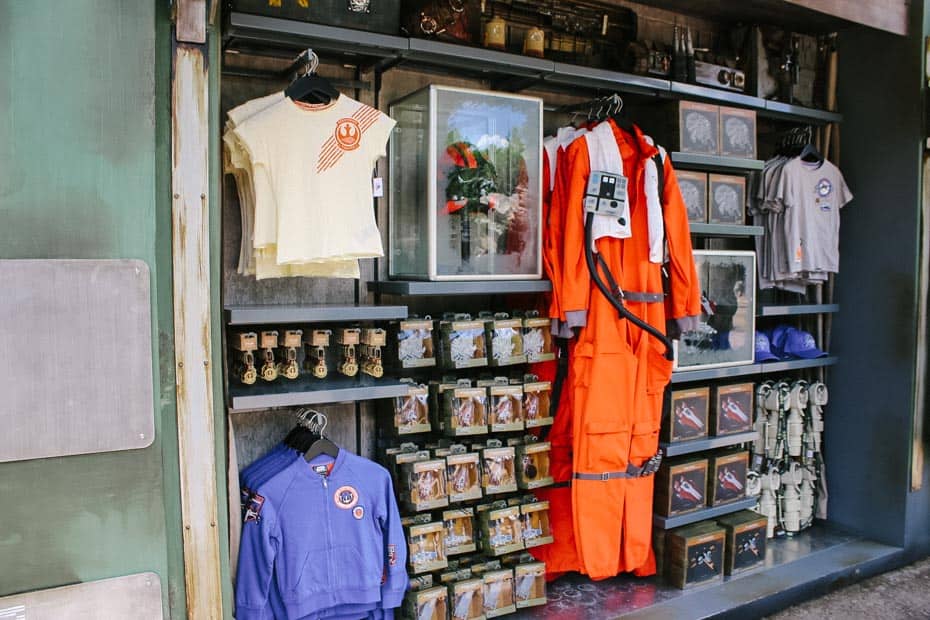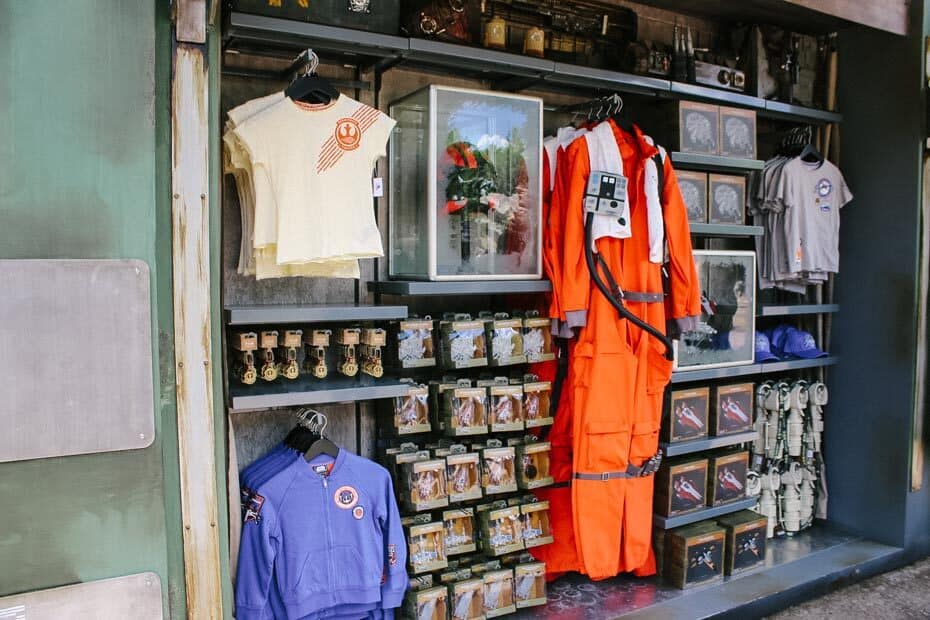 One of the most well-themed stores on Batuu is Dok-Ondar's Den of Antiquities. There might be a line to enter the store during high crowd times.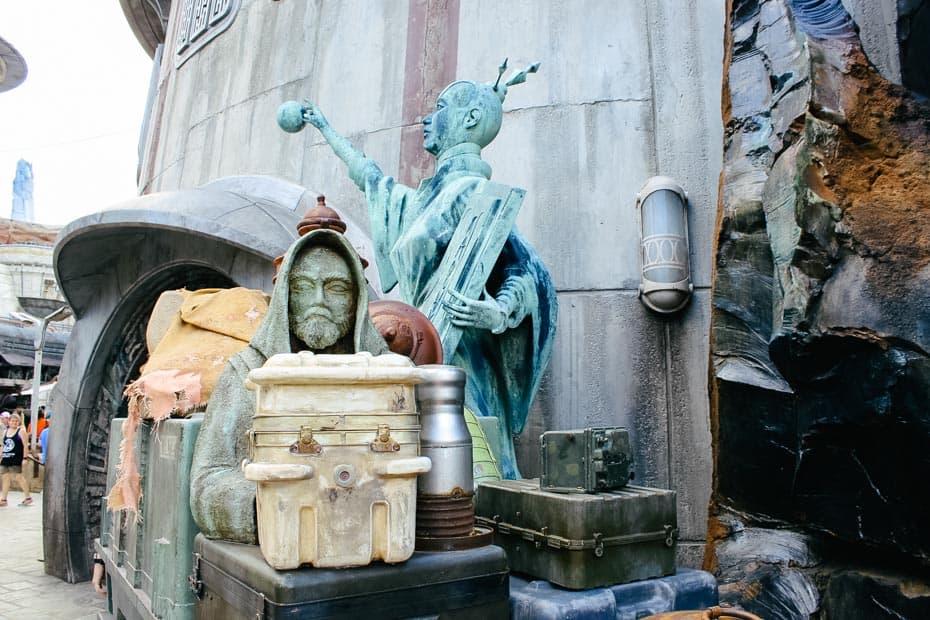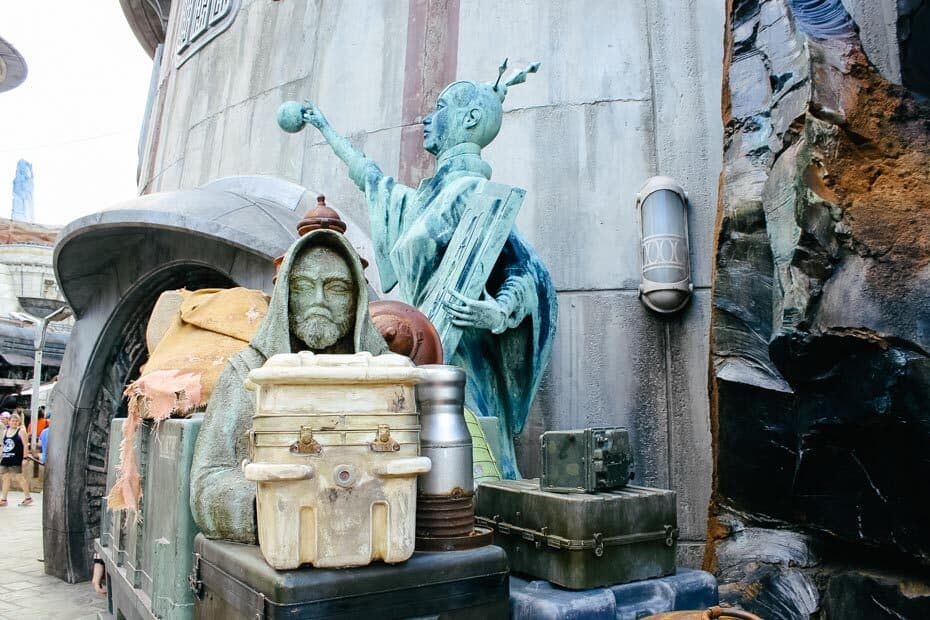 Den of Antiquities is located across the street from Docking Bay 7 Food and Cargo. Inside, you'll find some of the galaxy's most sought-after treasures.
Star Wars fans will want to allow some time in their day to explore the store. There are several things you won't want to miss.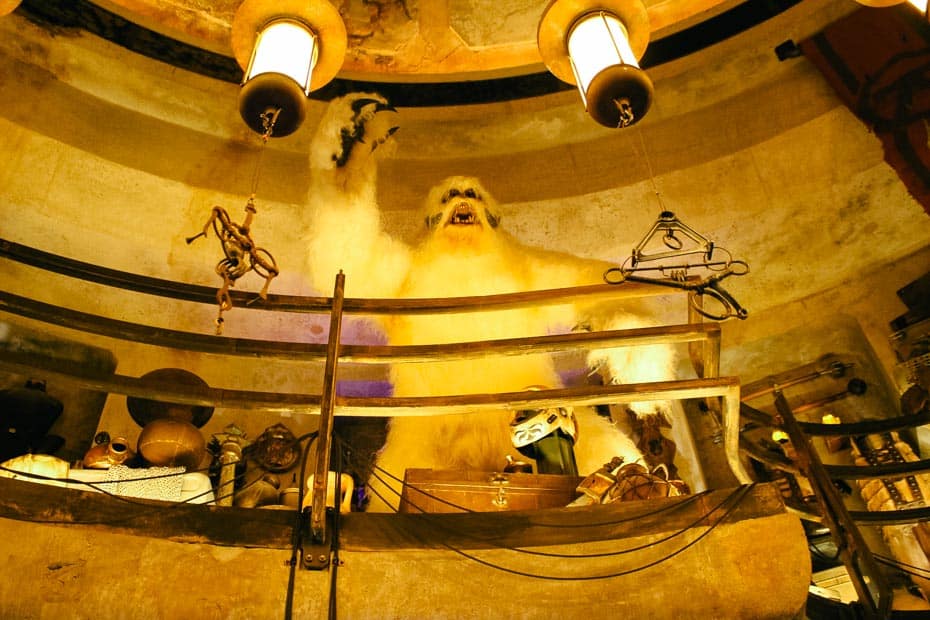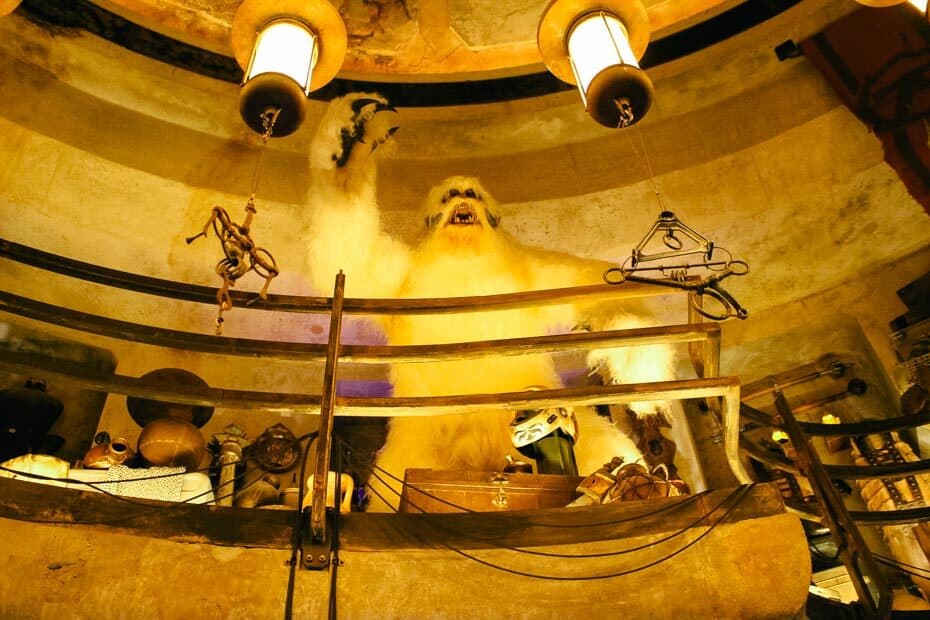 Another popular place is Savi's Workshop. However, this is a reservation-only, build-your-own lightsaber experience. At the time of this update, this experience costs $249.99. You can find out more about reservations here on Disney's site.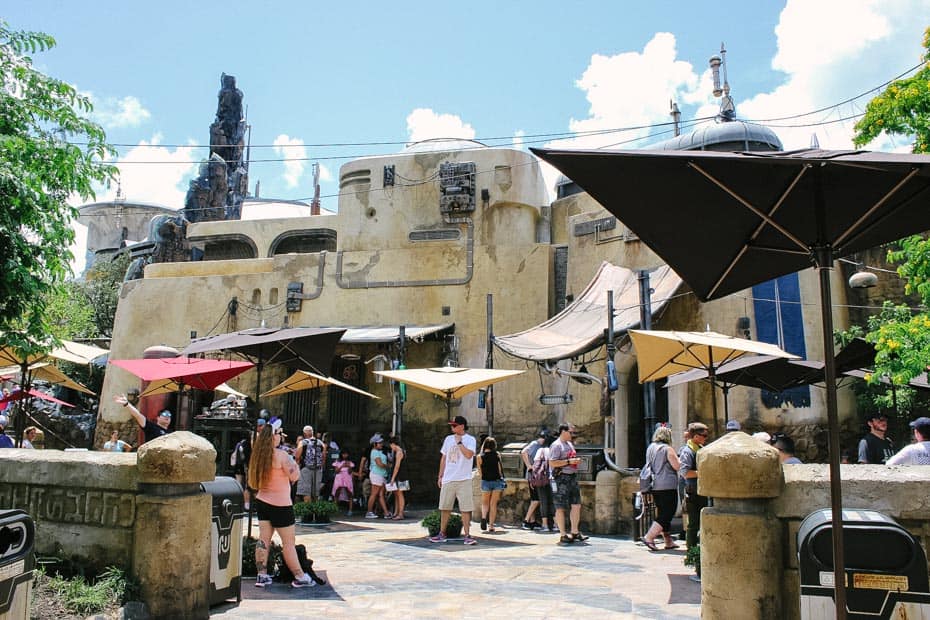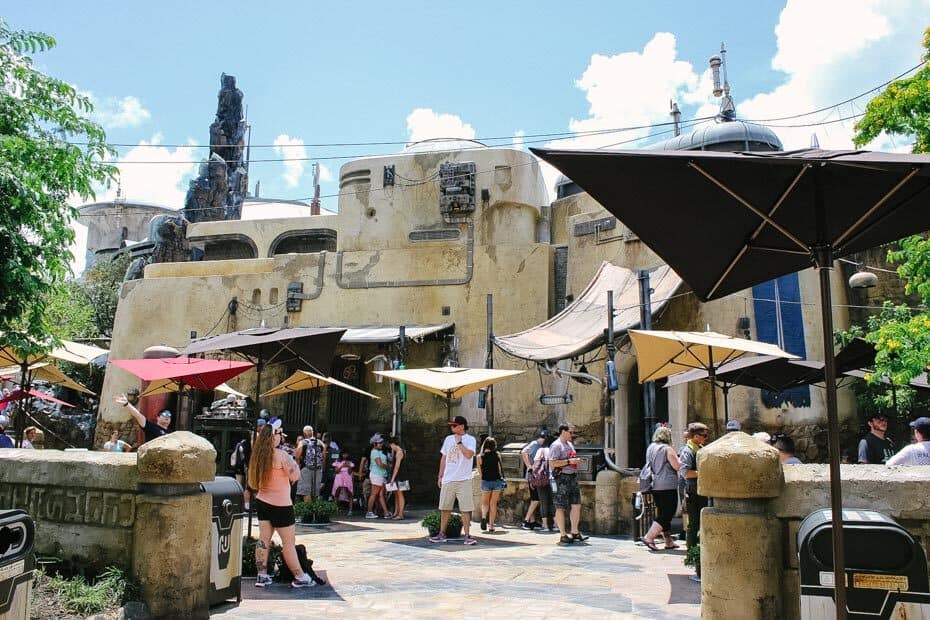 Another custom experience requiring reservations is the build-your-own droid at Droid Depot.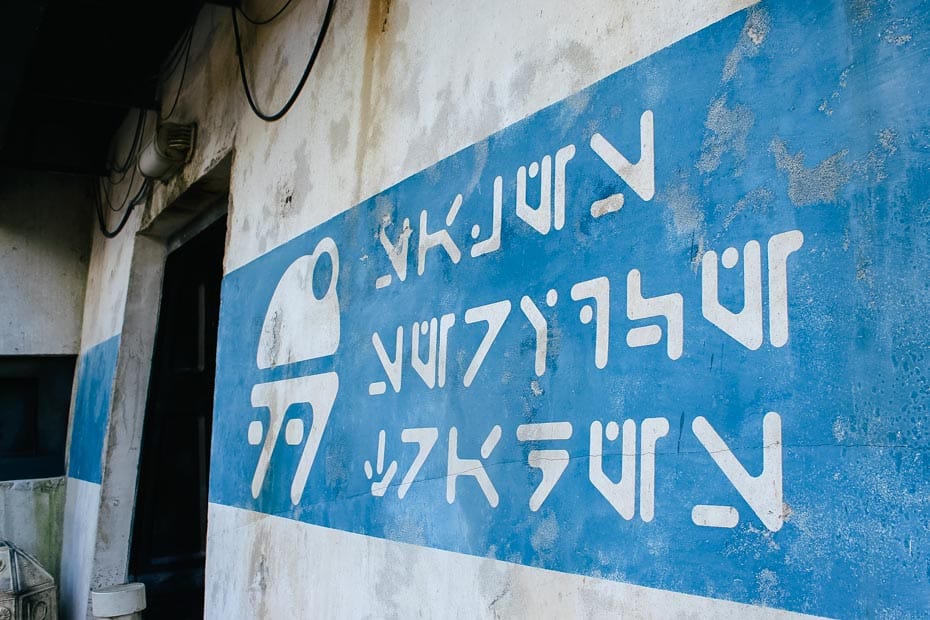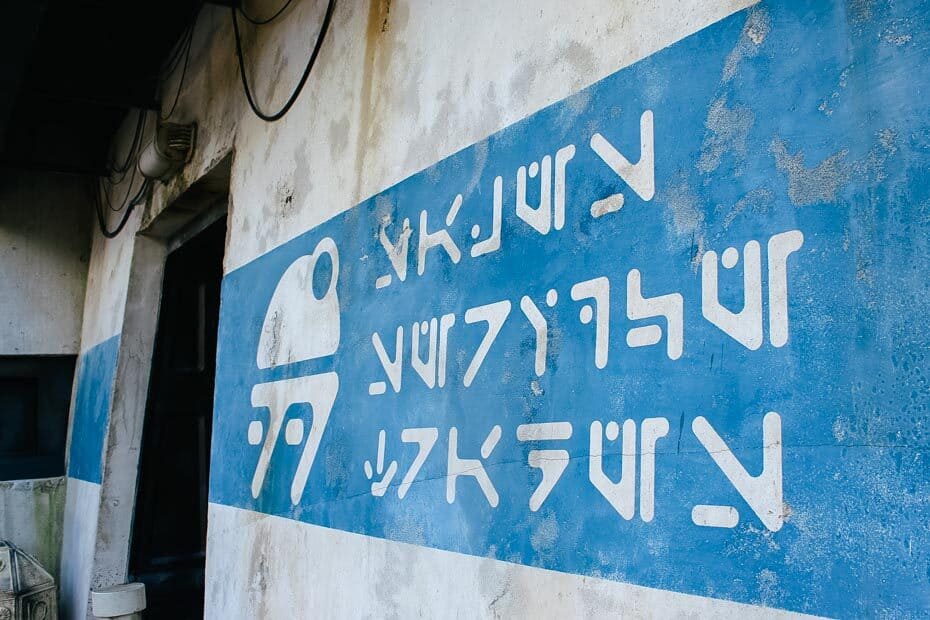 This experience costs $119.99 at the time of this update. so it's a considerable difference between this and the lightsaber. Here is the link to reserve a spot for this experience.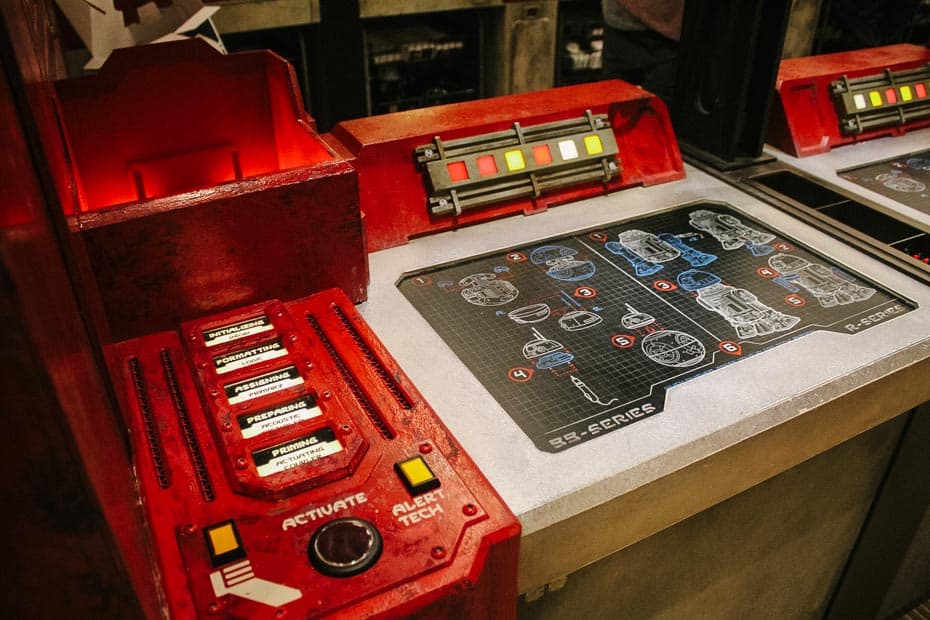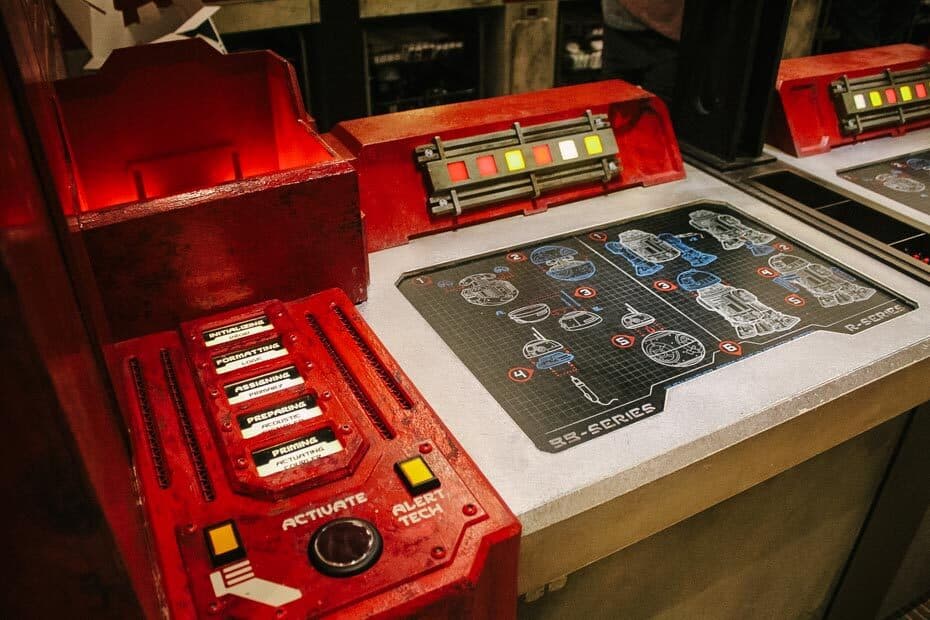 Below is a sample droid you can build. It comes with remote control. As for figuring out how to use it as a drink beverage cart droid, I don't think those instructions are included. But I'm sure there's someone out there who's already figured it out.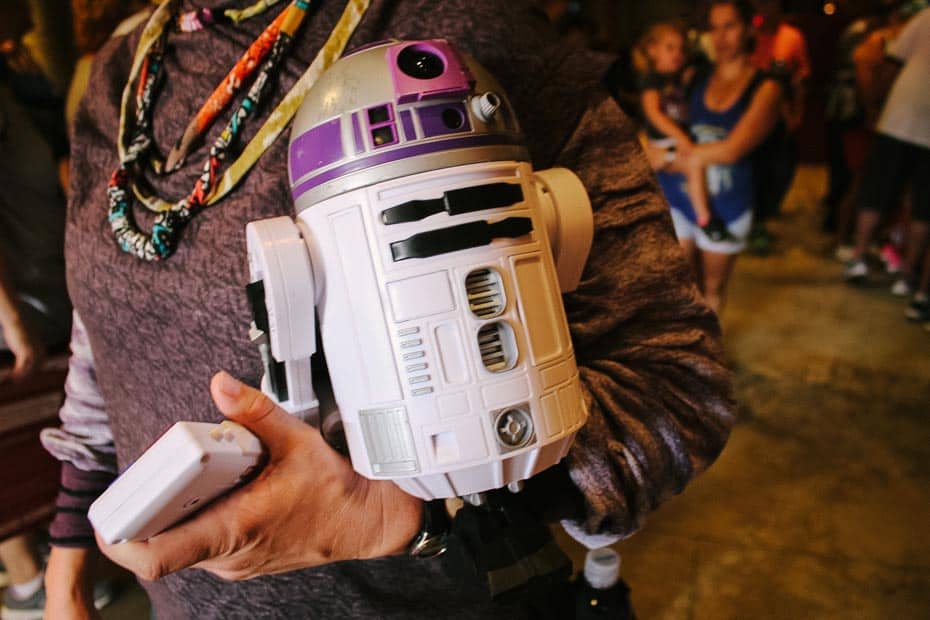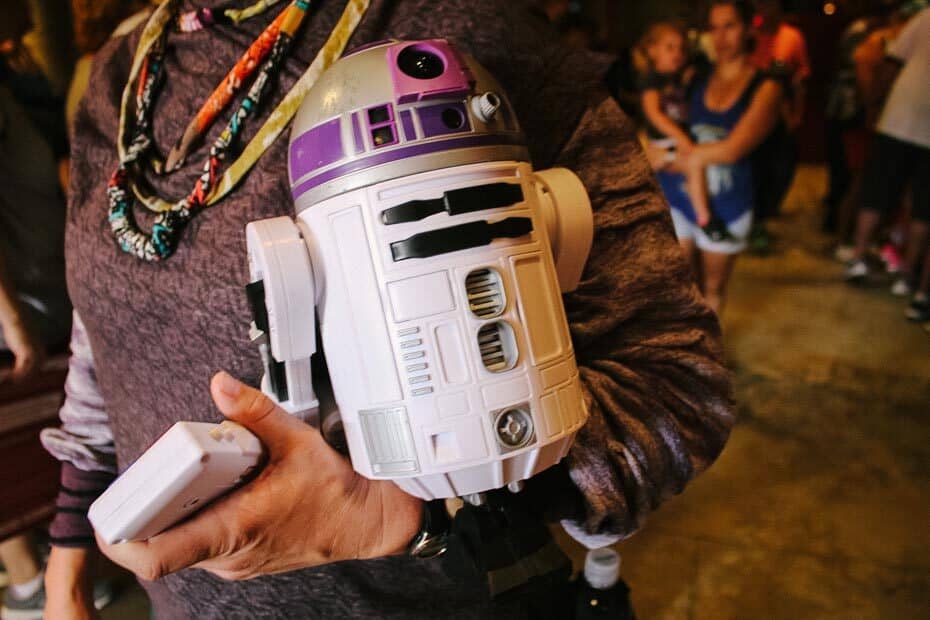 Droid Depot is something to see. Inside, it's bright and colorful with all kinds of options.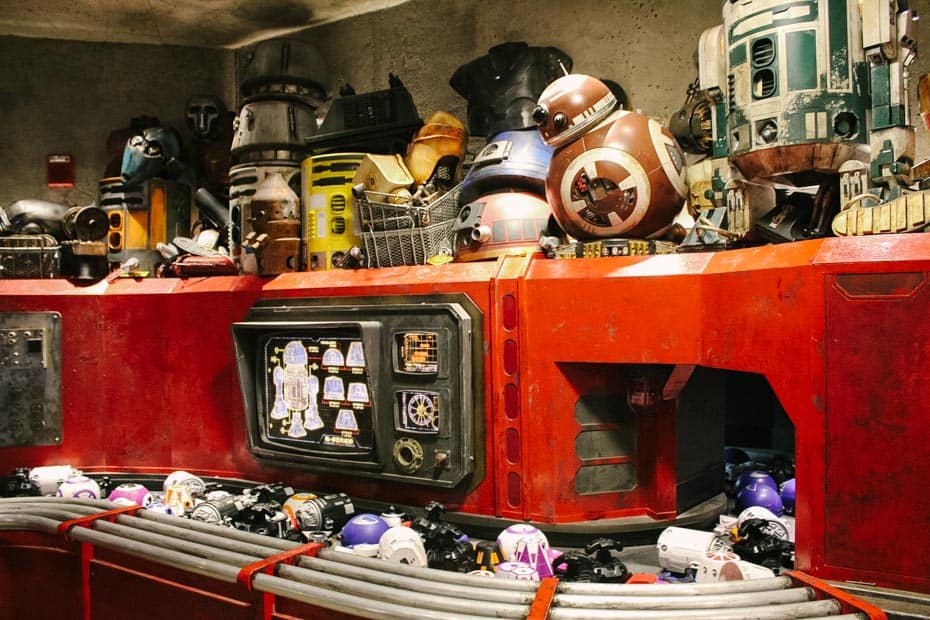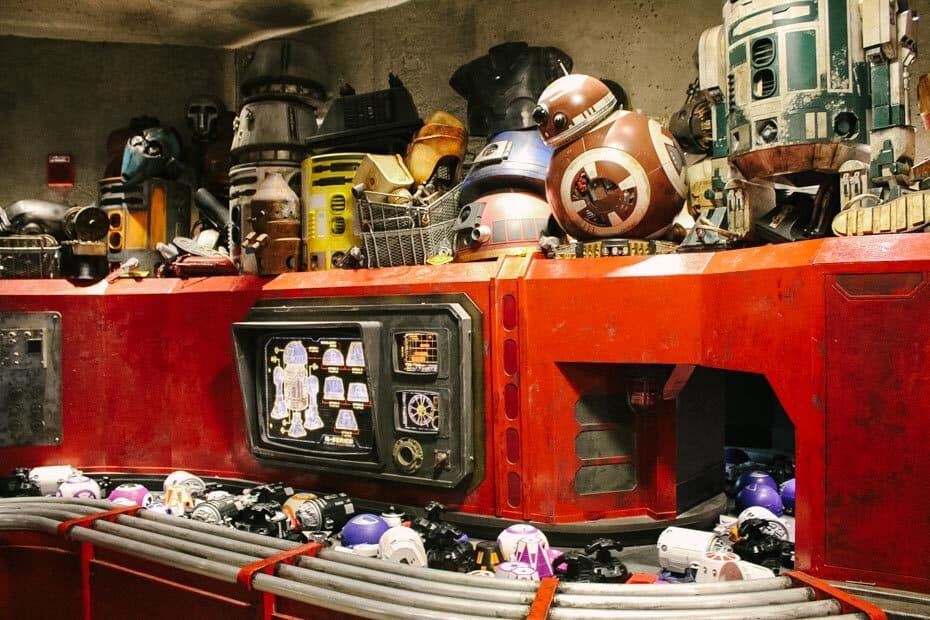 There is also a retail area with our R2-D2 over in one of the corners.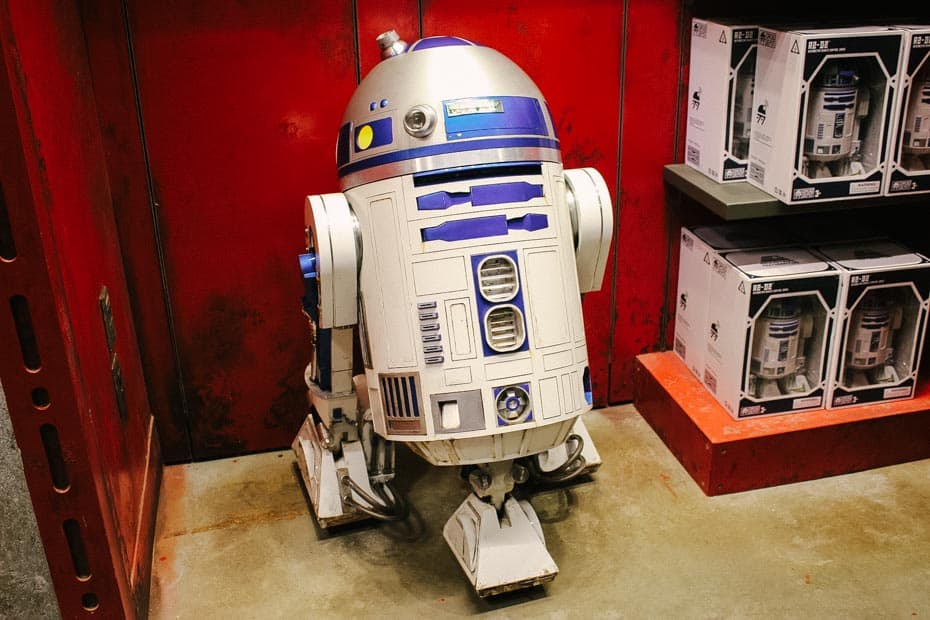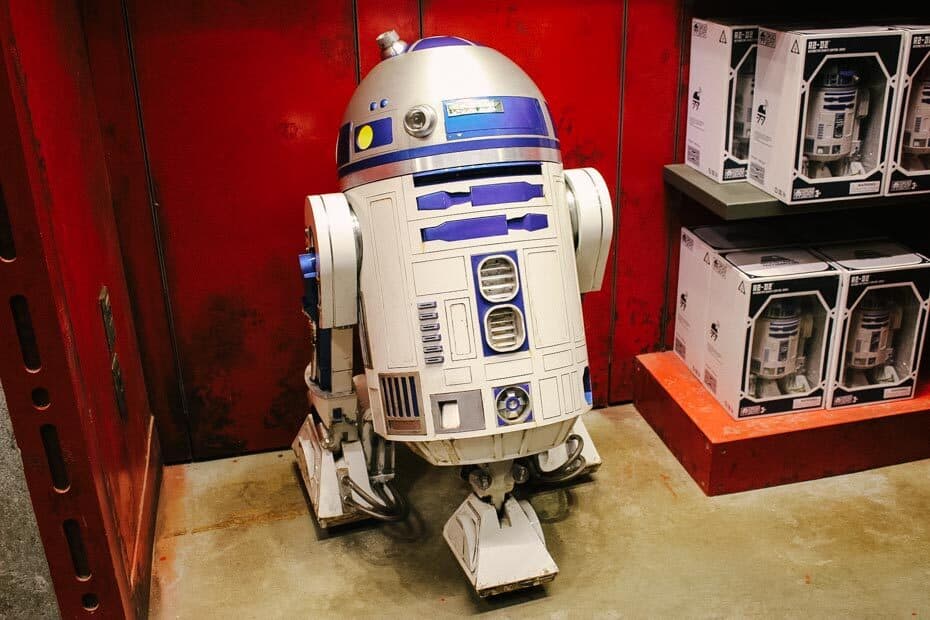 You will find the First Order Cargo store in First Order territory.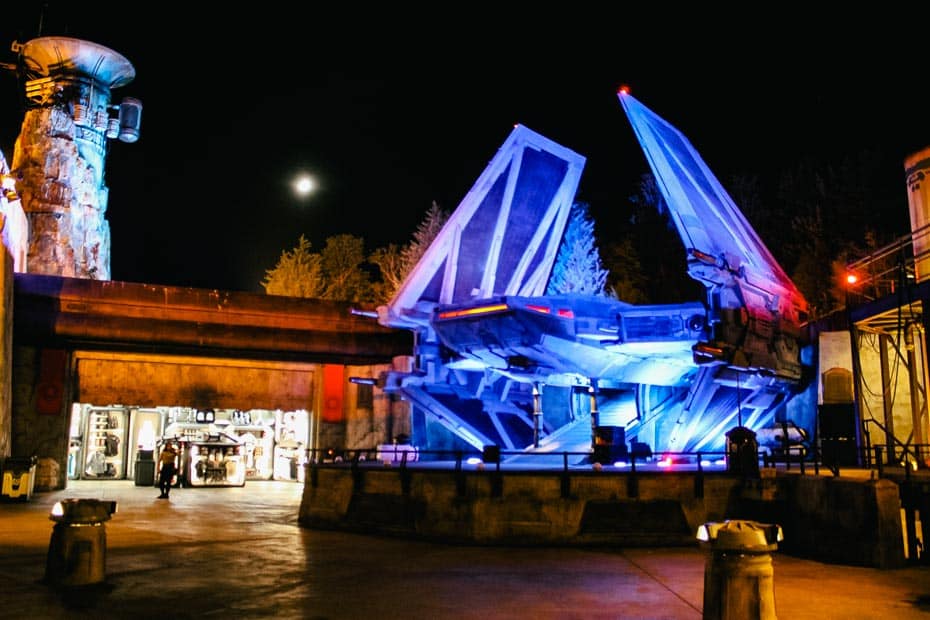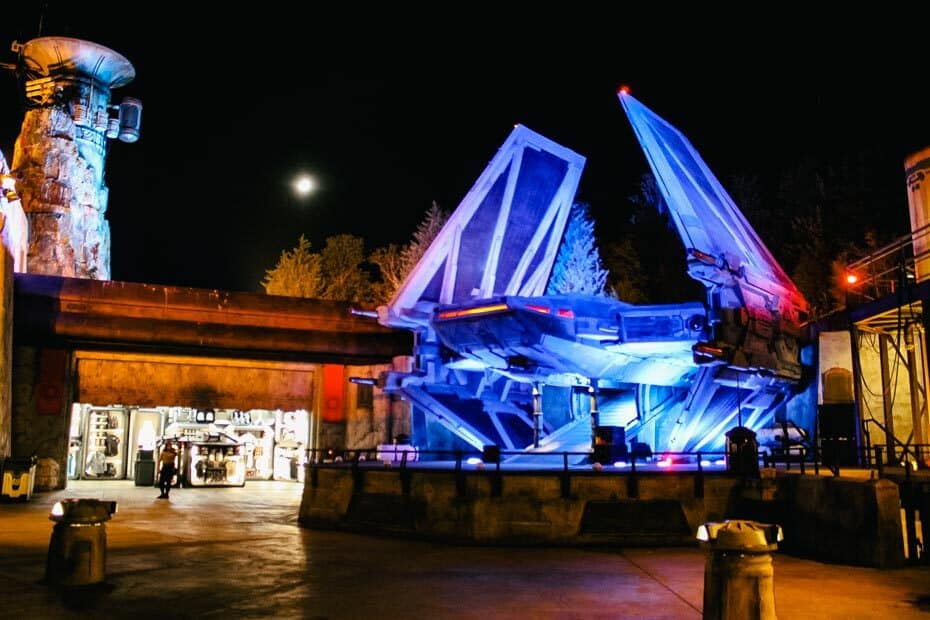 As you can imagine, they have quite a few black, white, and red items.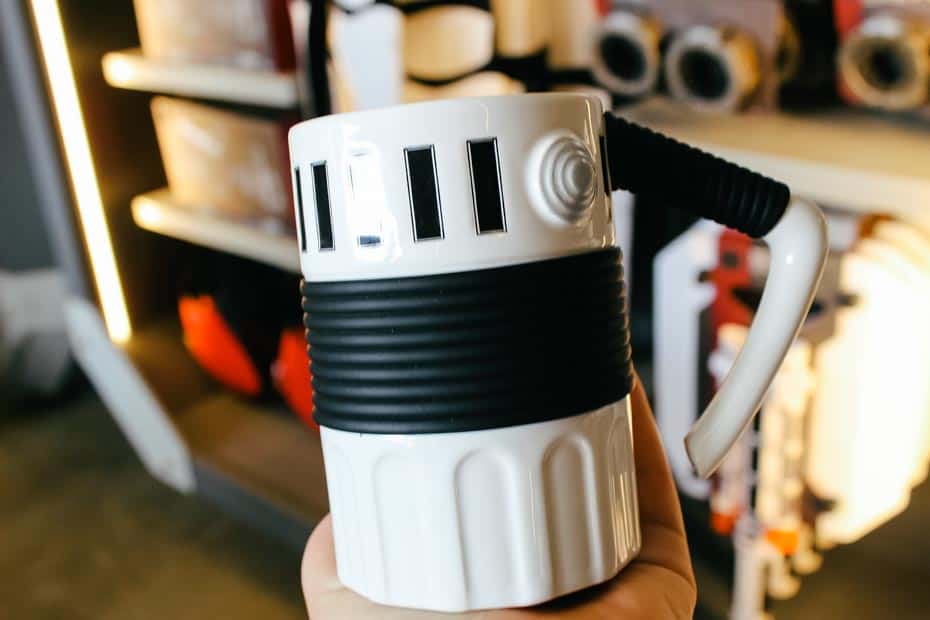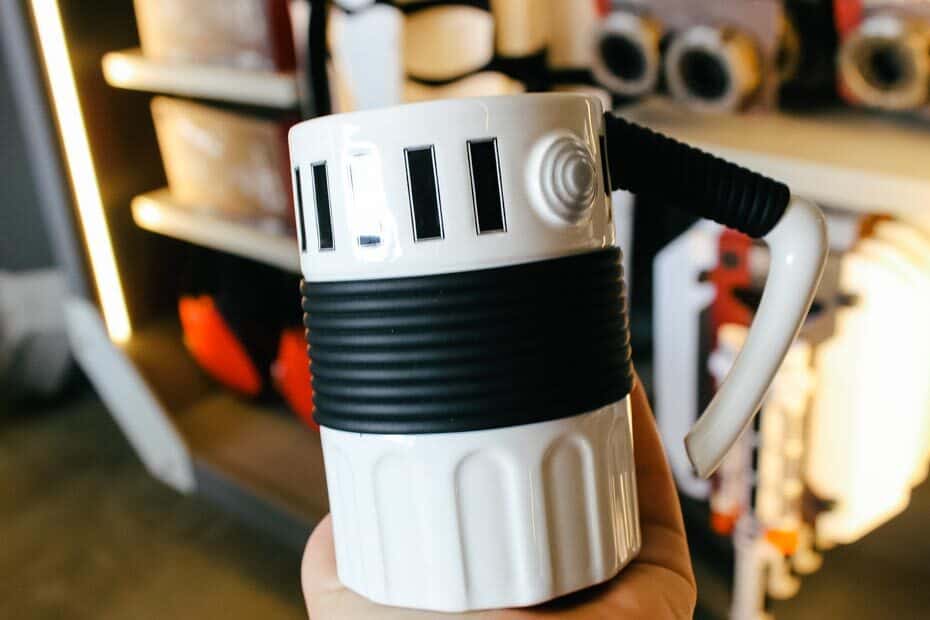 These magnets are adorable and a fun souvenir.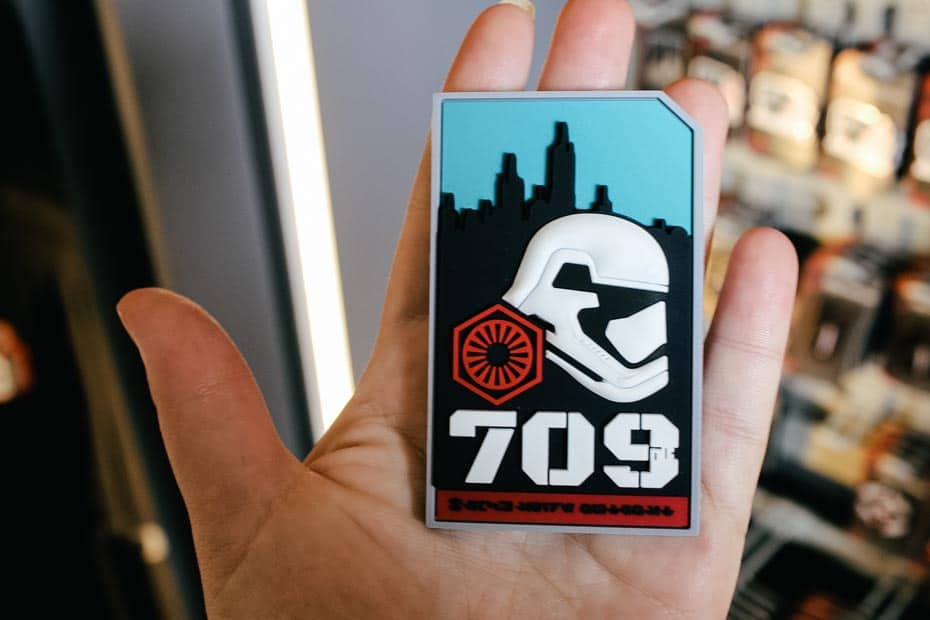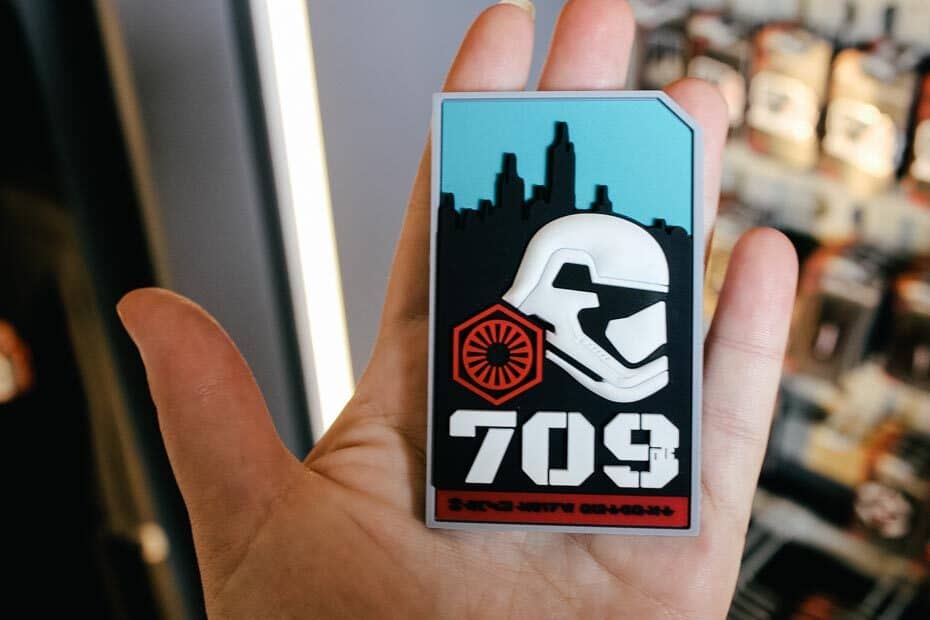 Inside The Market area of Galaxy's Edge, you'll find dwellings that offer a variety of merchandise. Along with the merchandise, the stores provide detailed theming.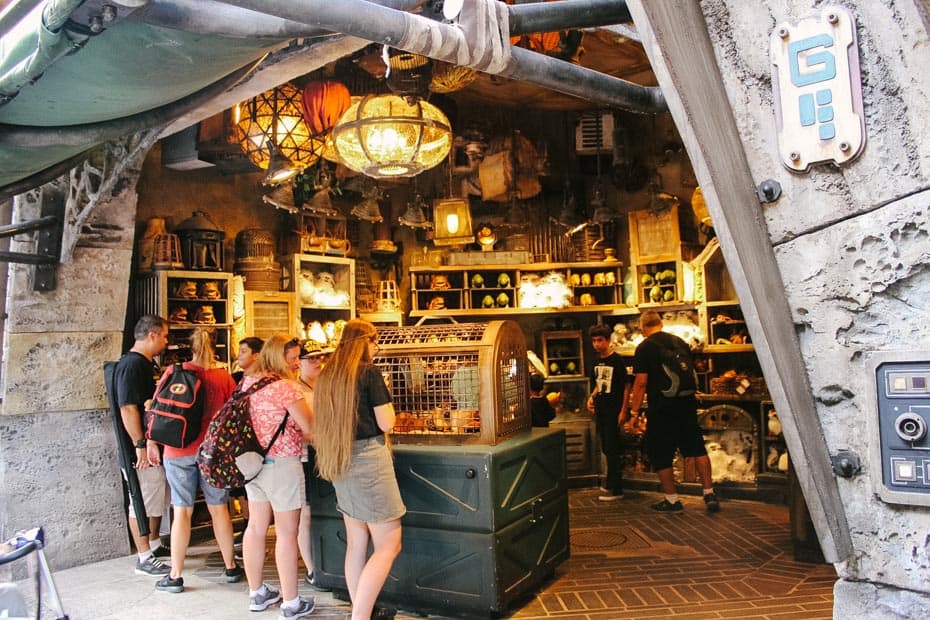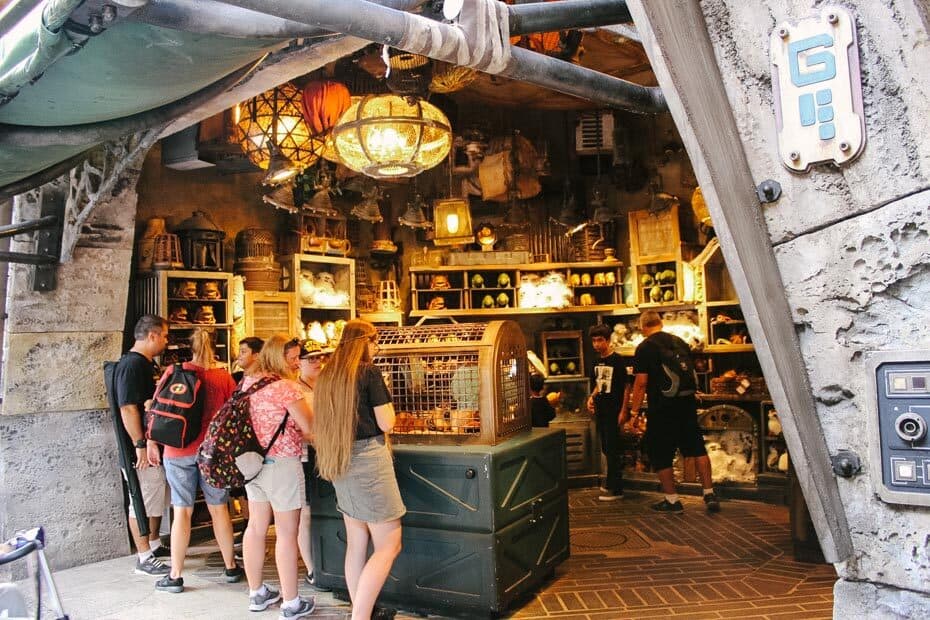 There are tons of details in nearly every nook and cranny. Here are a few of the dolls available for purchase at Toydarian Toymaker. I don't think I've quite seen anything like them.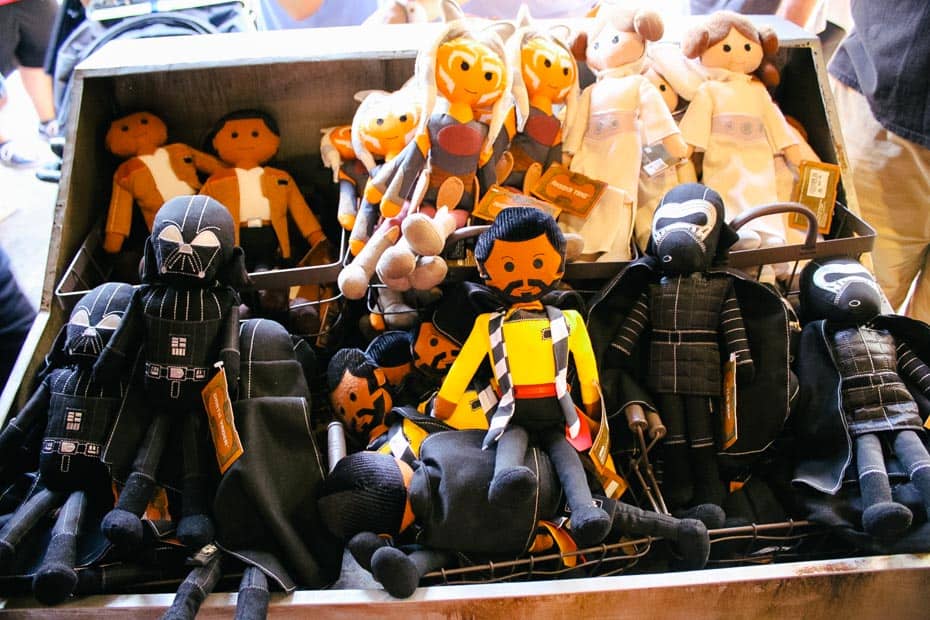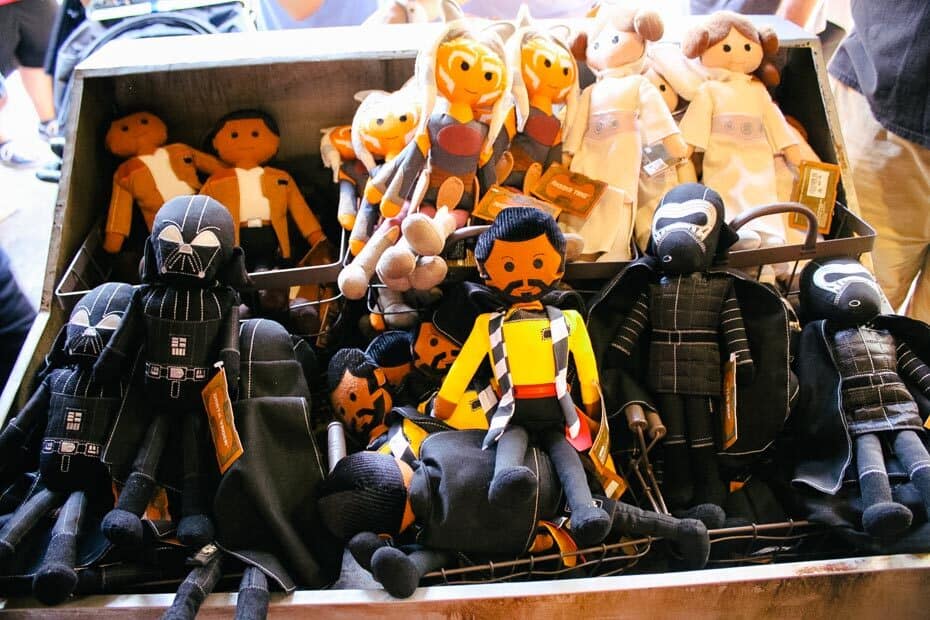 Some of these plush items are even cuter.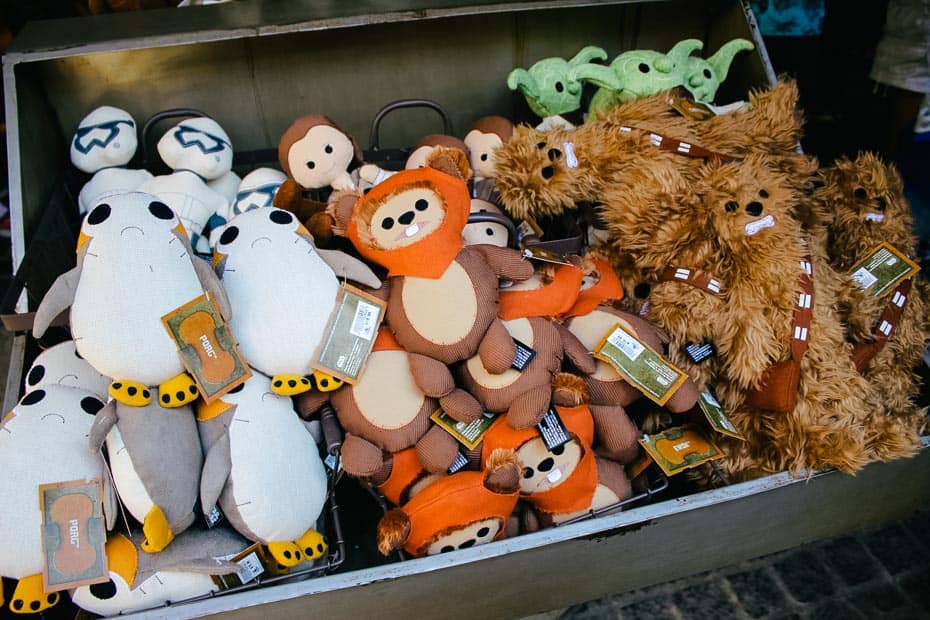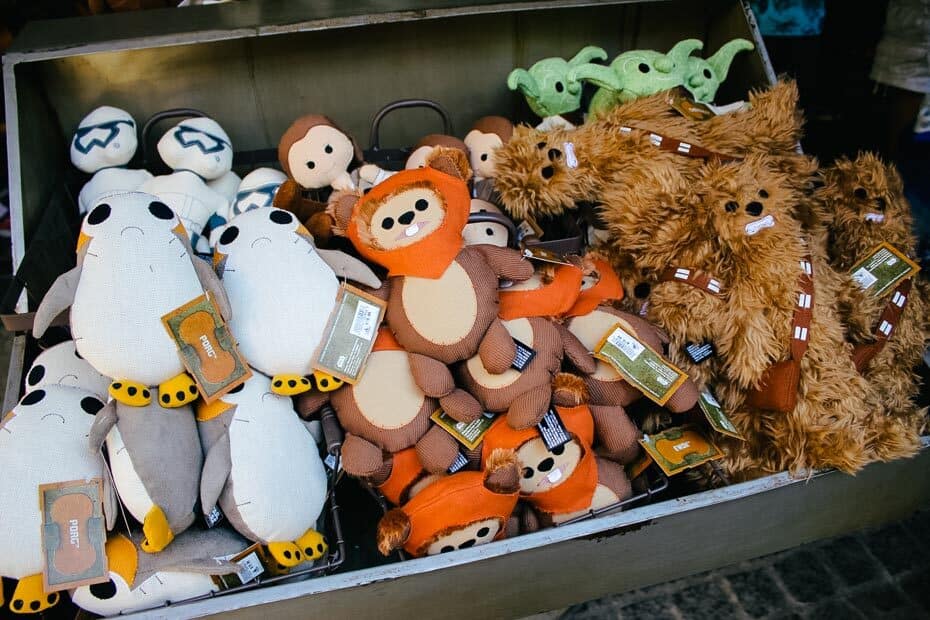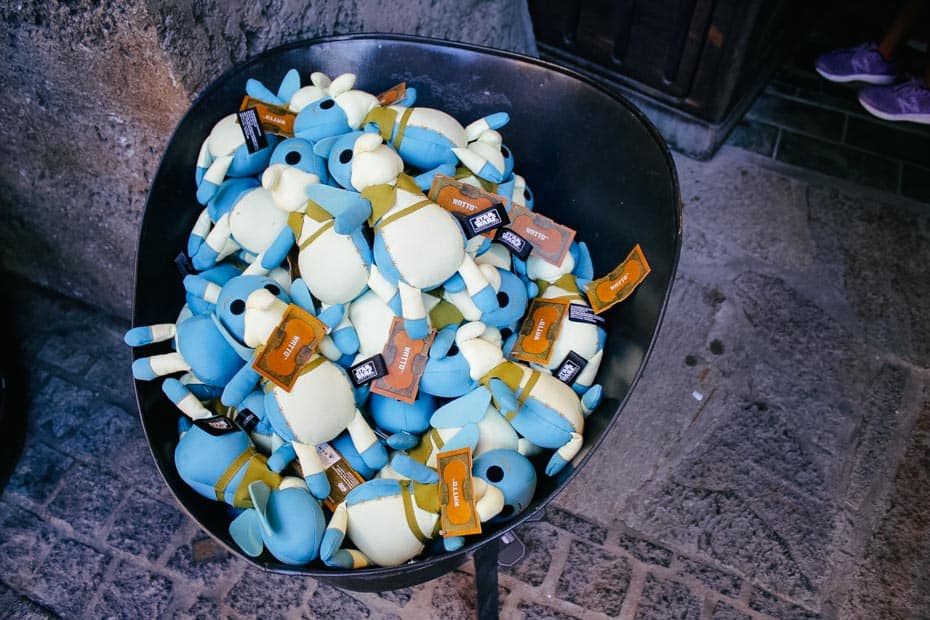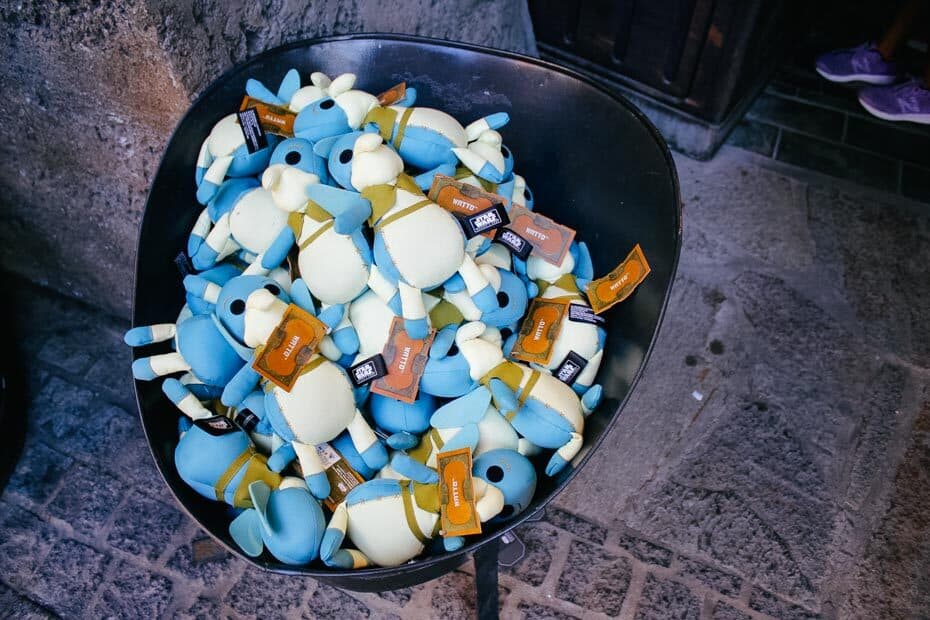 In addition to the fun stuff like dolls and plush, there is also a variety of apparel for sale. You can pick up Jedi garments at Black Spire Outfitters.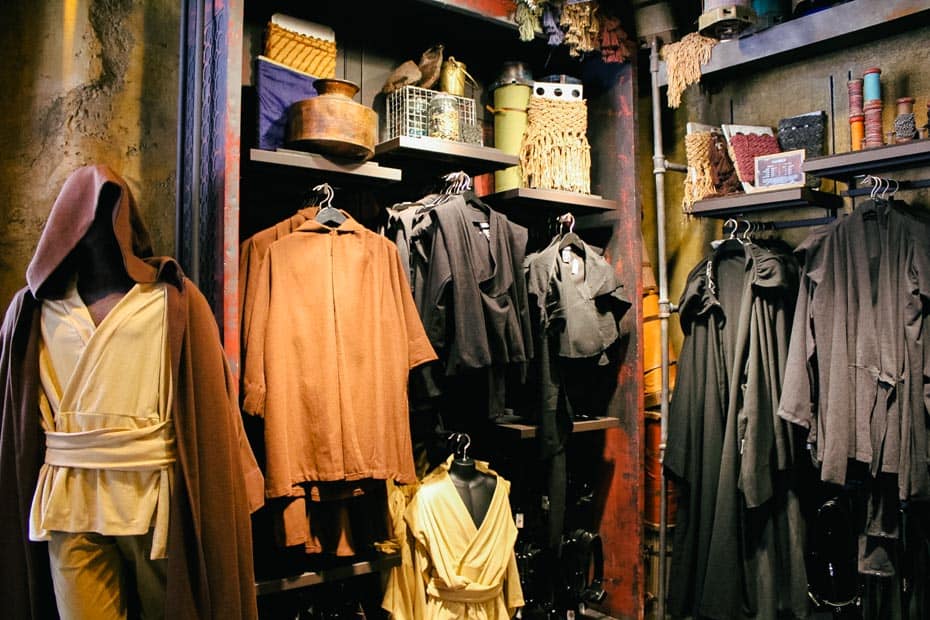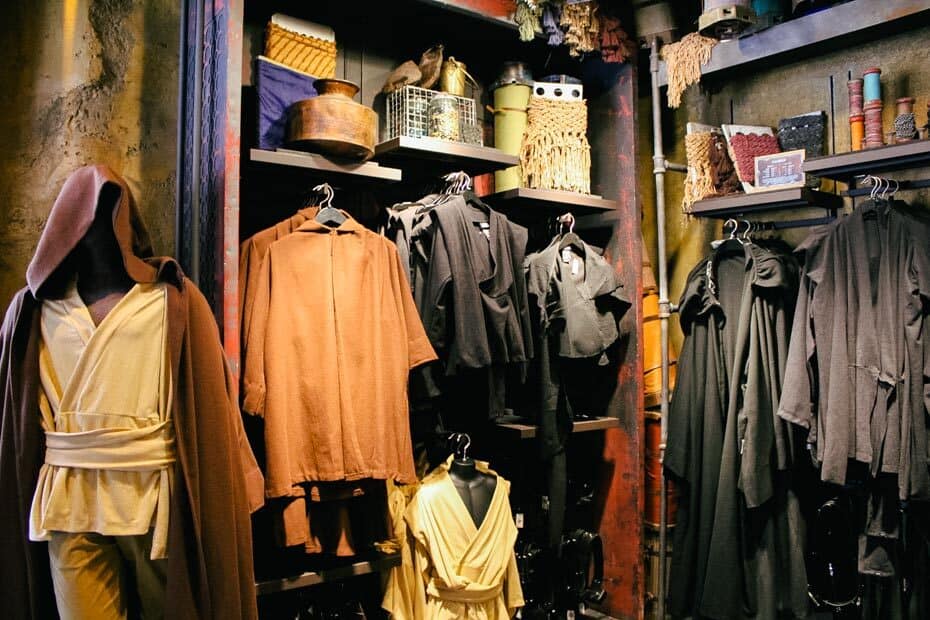 Jewels of Bith is another place to purchase apparel at Galaxy's Edge. Most of the outfit options here are slightly more toned down than Black Spire Outfitters.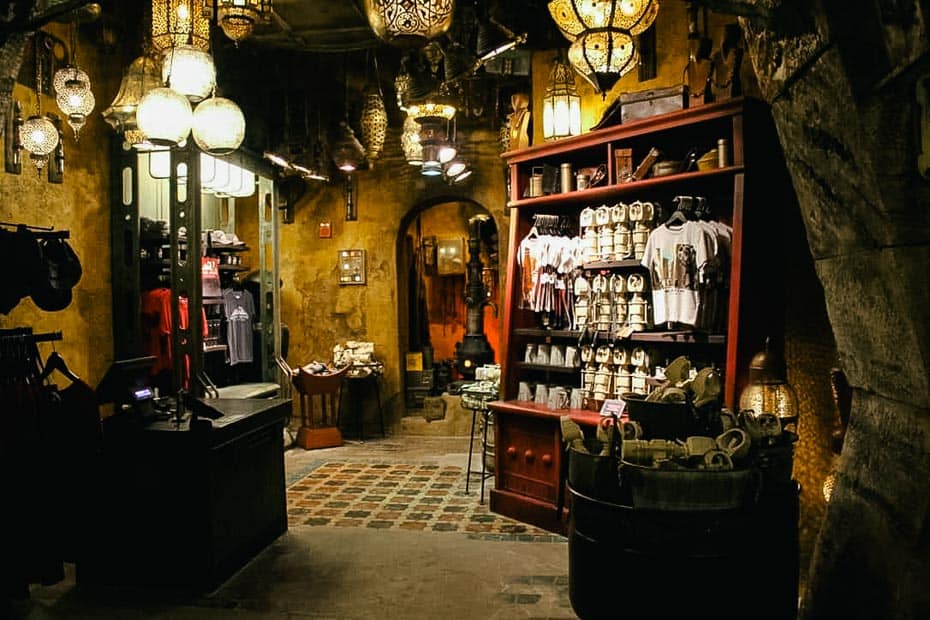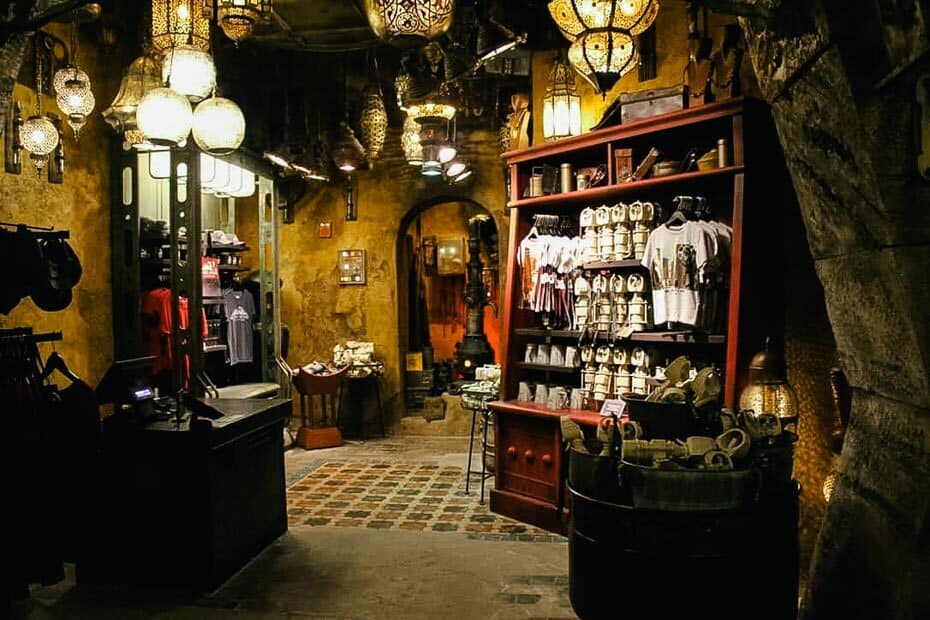 Characters at Star Wars: Galaxy's Edge
In addition to everything we've already covered, you'll also find characters roaming Batuu. Here is Vi Moradi, a known spy. She has been captured by the First Order. Hopefully, she'll escape.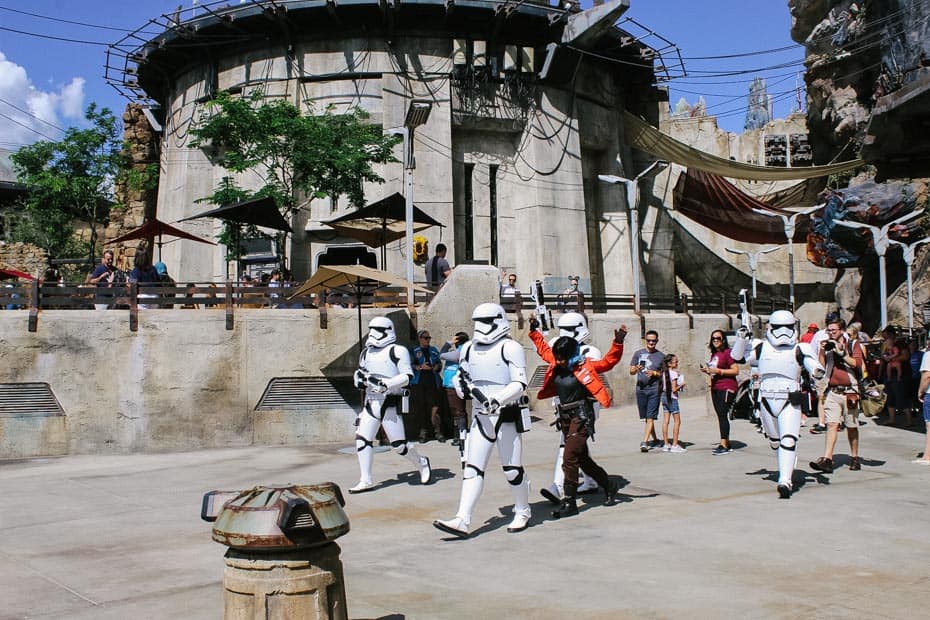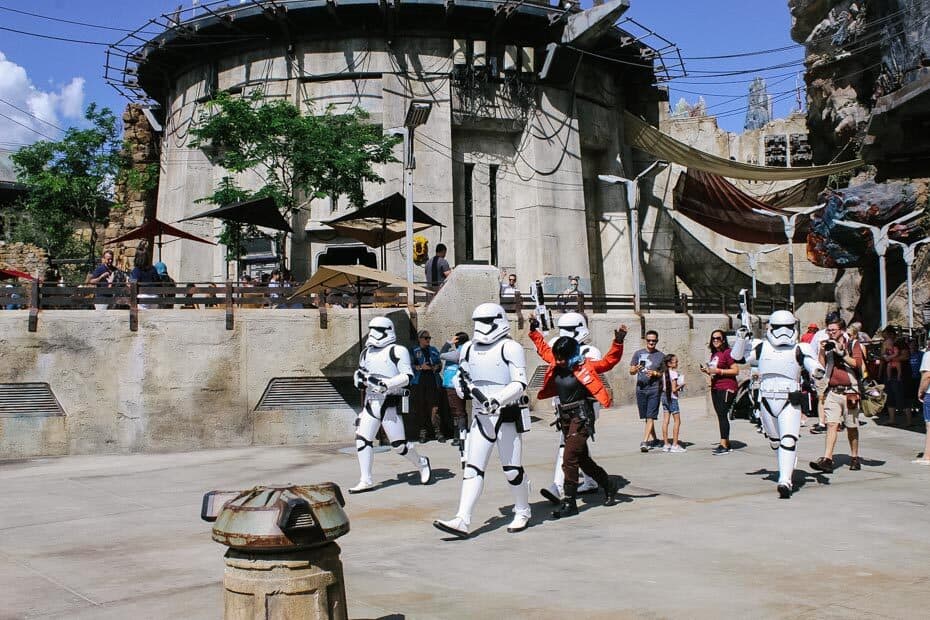 Below is a commander for the First Order. I'd hate to run into him in a dark alley at The Market. These Stormtroopers were in big trouble.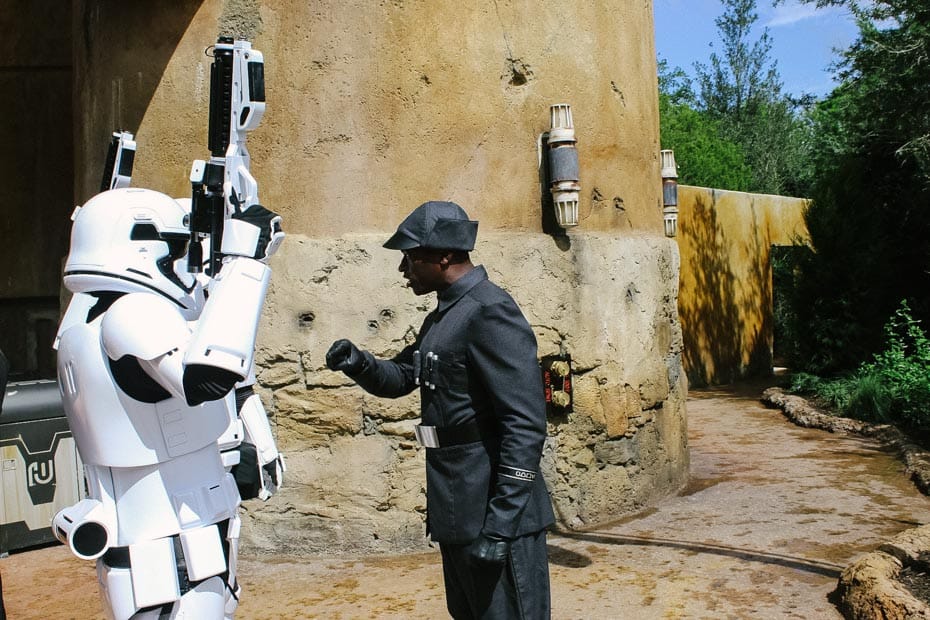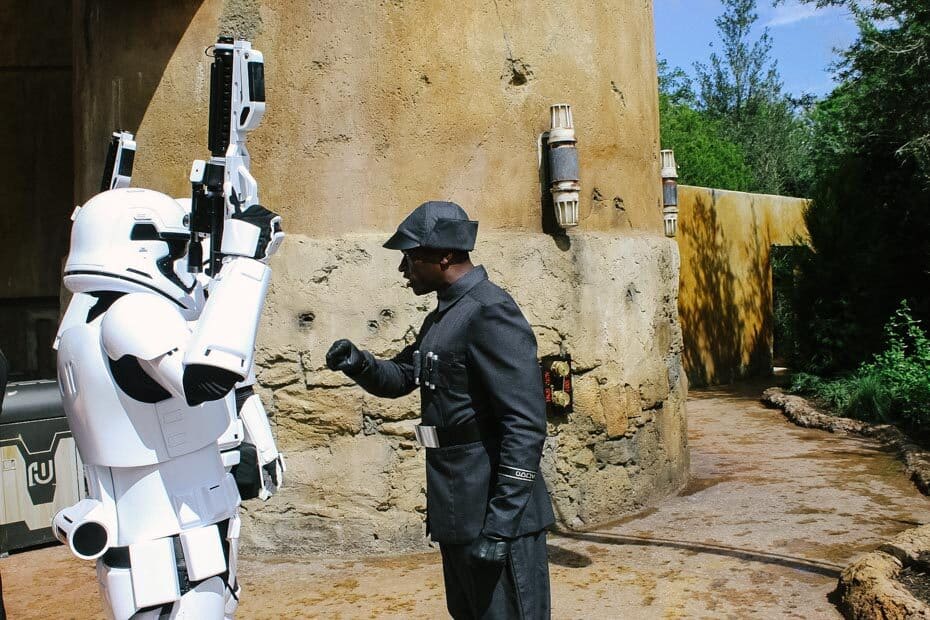 Chewbacca roams the land from time to time. He has a little game he plays with children. I think the gist of it is he's teaching you how to sneak up on someone Wookie-style.
Related: Meet Chewbacca at Hollywood Studios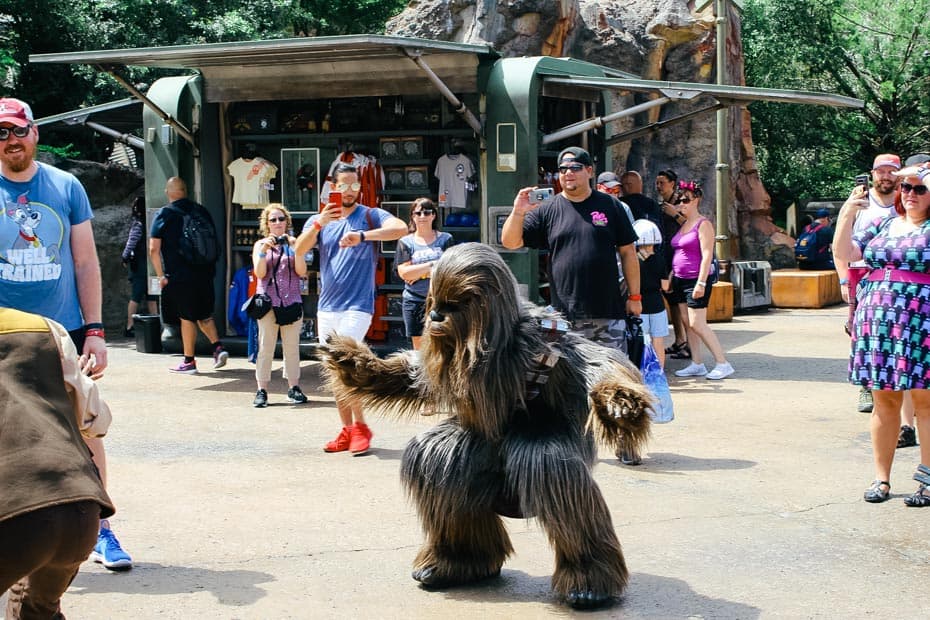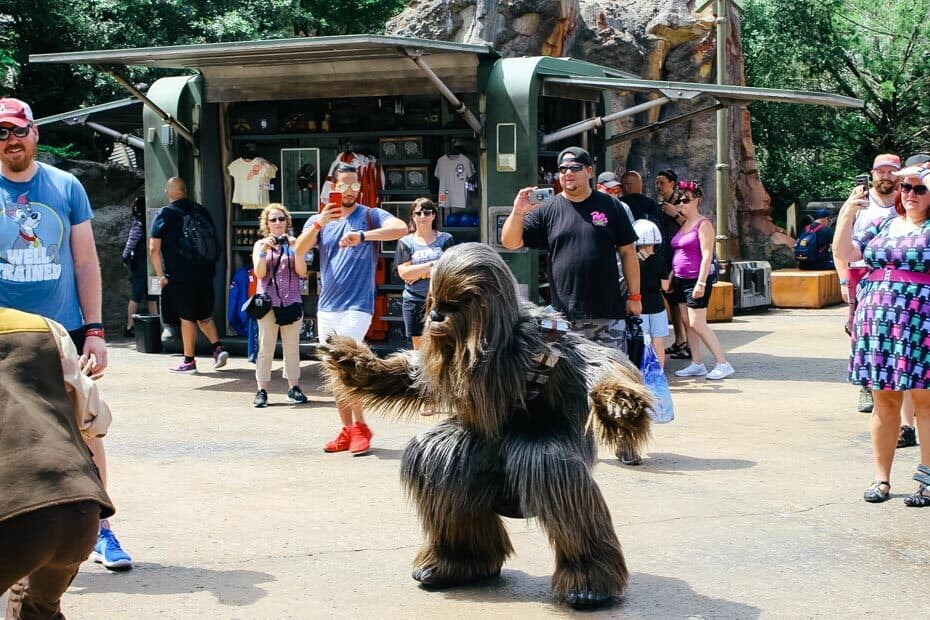 Rey is also out and about at various places on Batuu. It's common to find her around the Millennium Falcon during the day.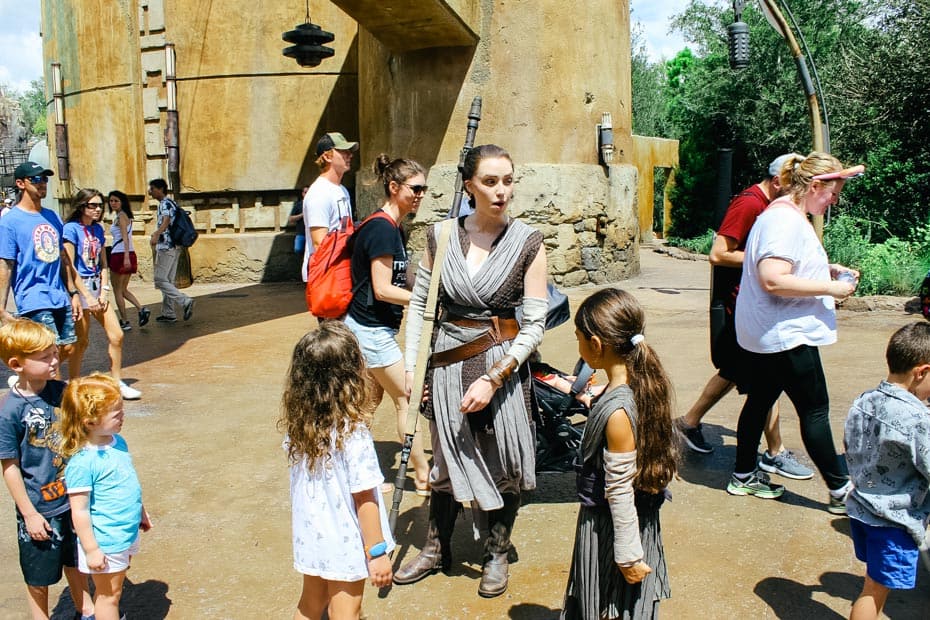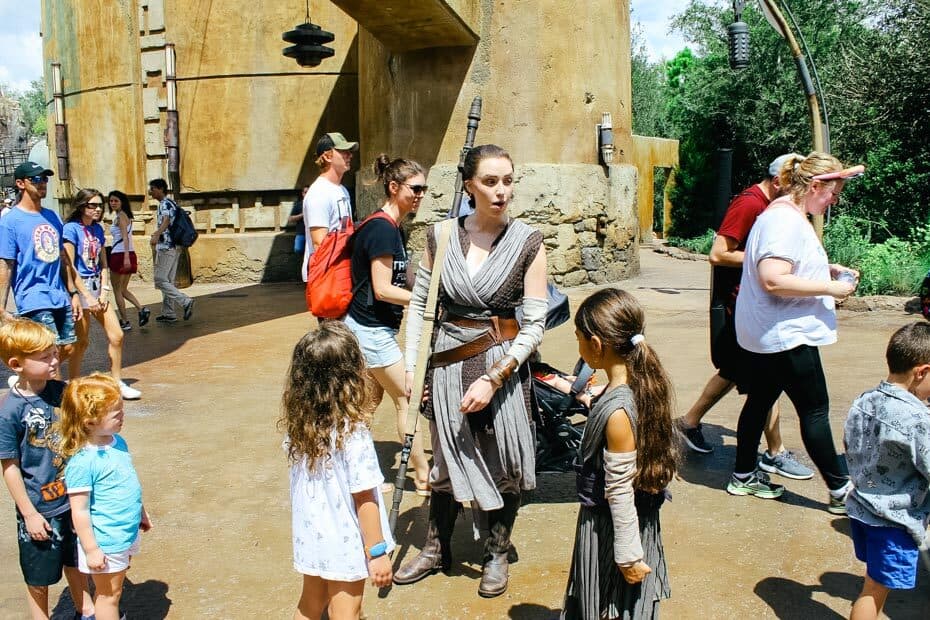 Additionally, the Mandalorian and Grogu have begun making appearances in Galaxy's Edge. They draw a significant crowd and can be difficult to see. We have an entire article detailing this roaming character meet and what to expect.
Related: Meet The Mandalorian and Grogu at Galaxy's Edge (Disney World)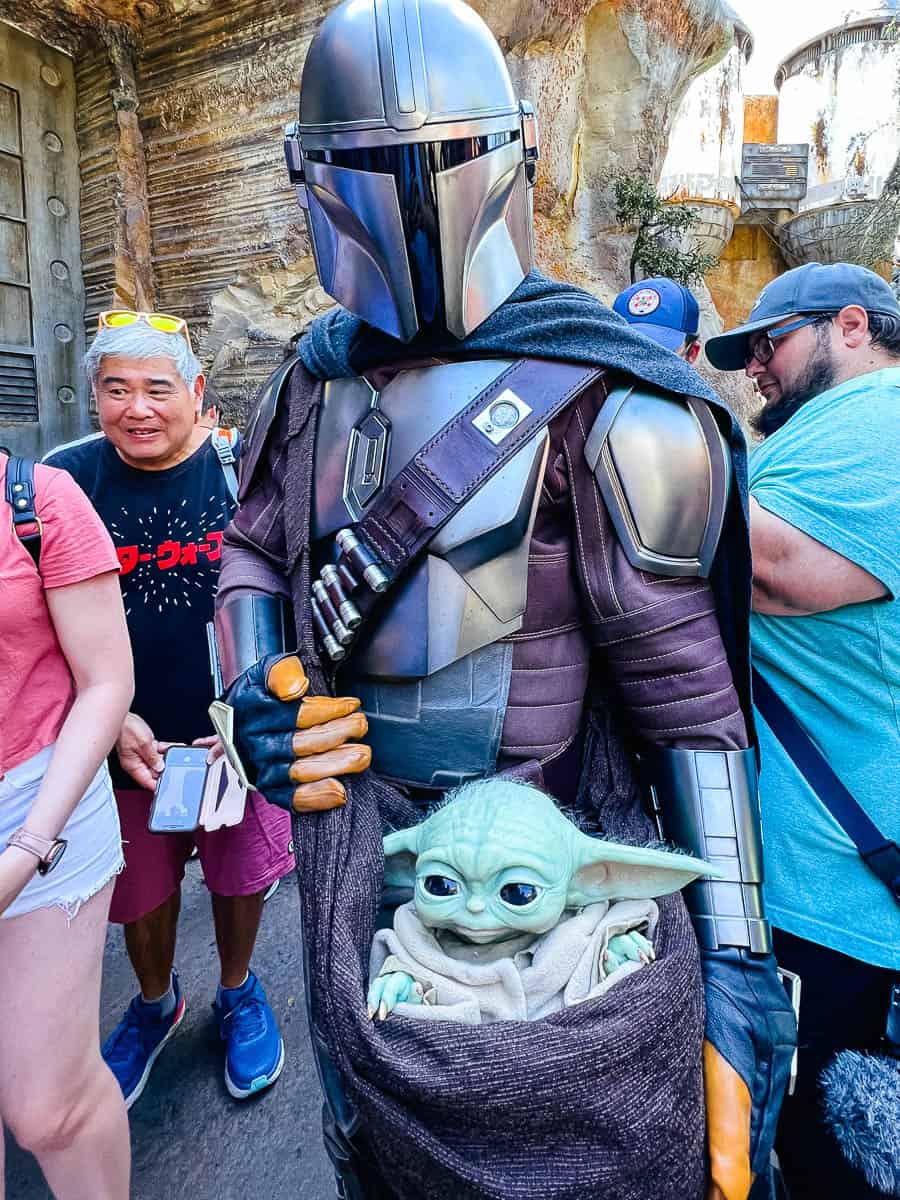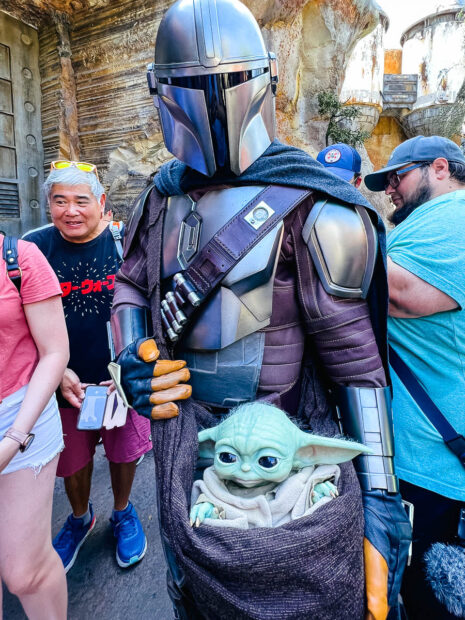 For more character information, you can visit our updated list of Disney World Characters. Or you might enjoy some individual Star Wars character meets: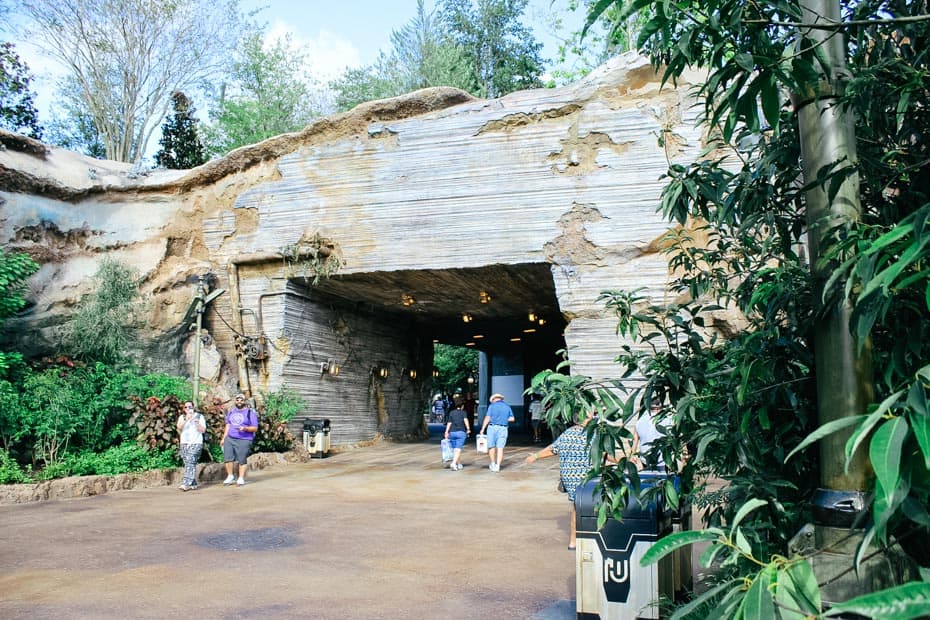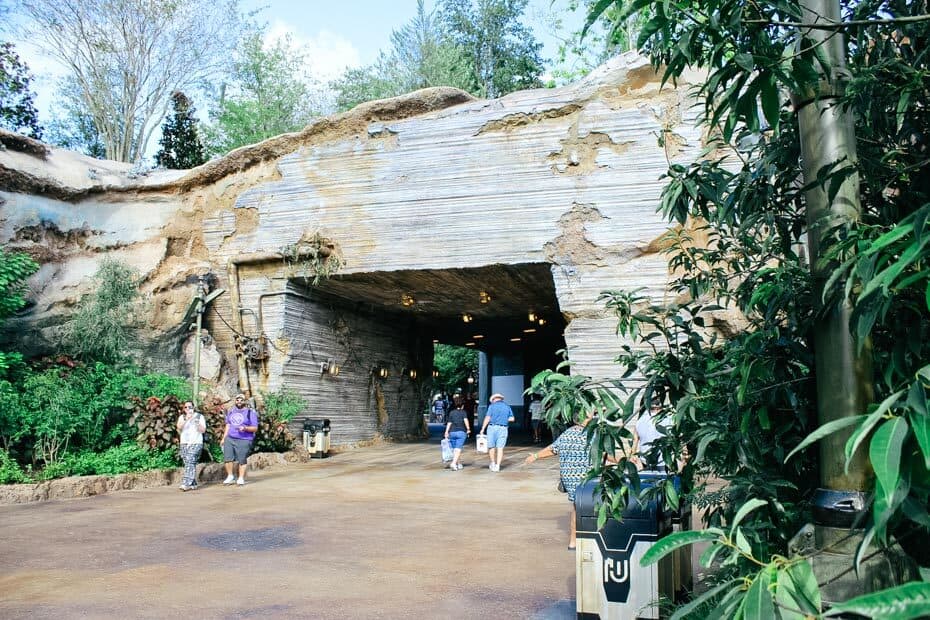 Final Thoughts on Star Wars: Galaxy's Edge
Star Wars: Galaxy's Edge is a wonderful addition to Hollywood Studios. You'll want to allow a good two to three hours to tour the land during your visit.
If you can secure reservations for Oga's Cantina, I would allow another hour of touring time. If you can't get a reservation, you can ask if there is any walk-up availability at the entrance.
Lastly, if you tour Galaxy's Edge during the day, you'll want to return during the evening hours. Galaxy's Edge lights up in an entirely different way at night.
Numerous sounds and lights in the evening make the planet come to life.
Here are a few more photos of Galaxy's Edge.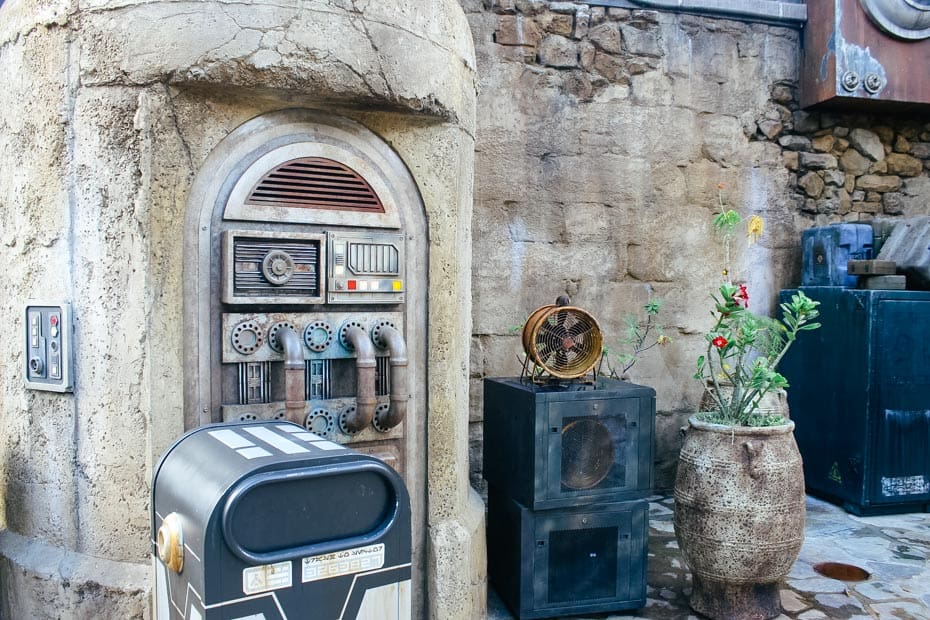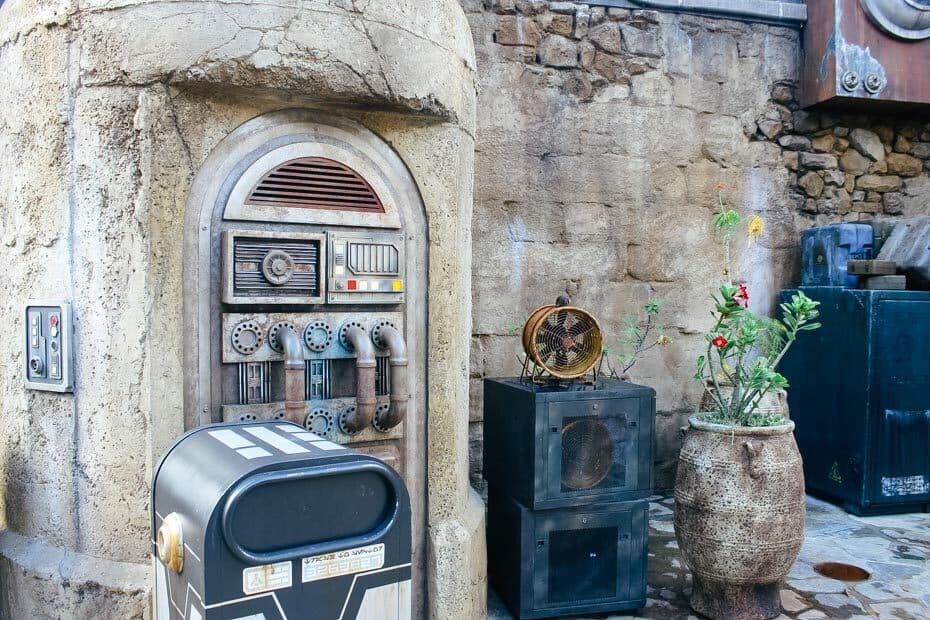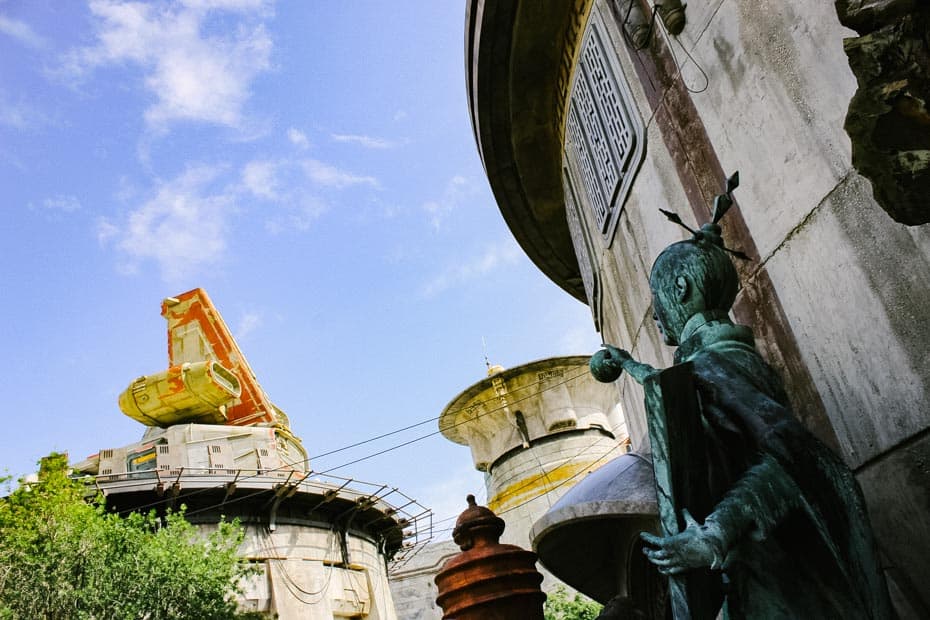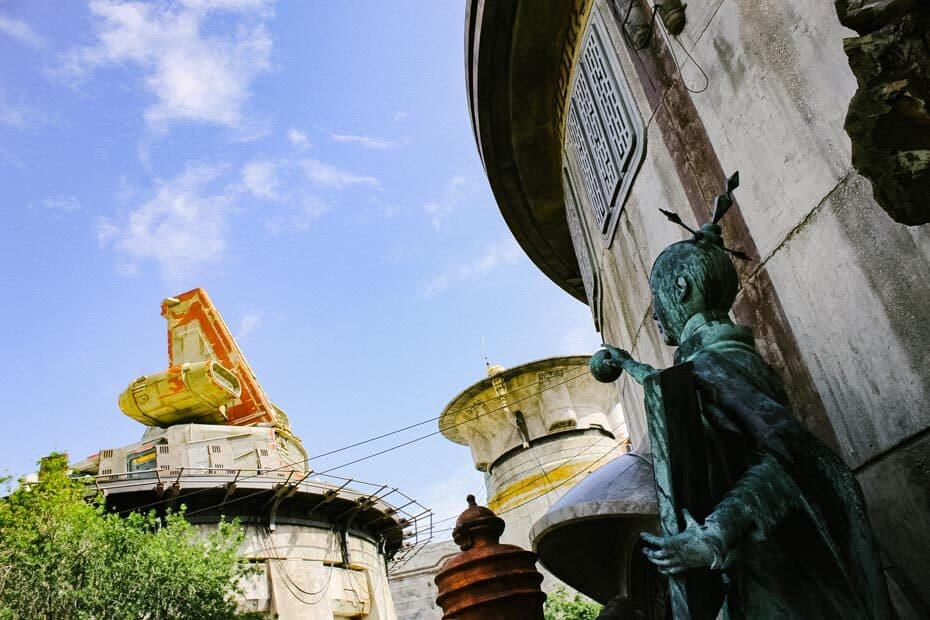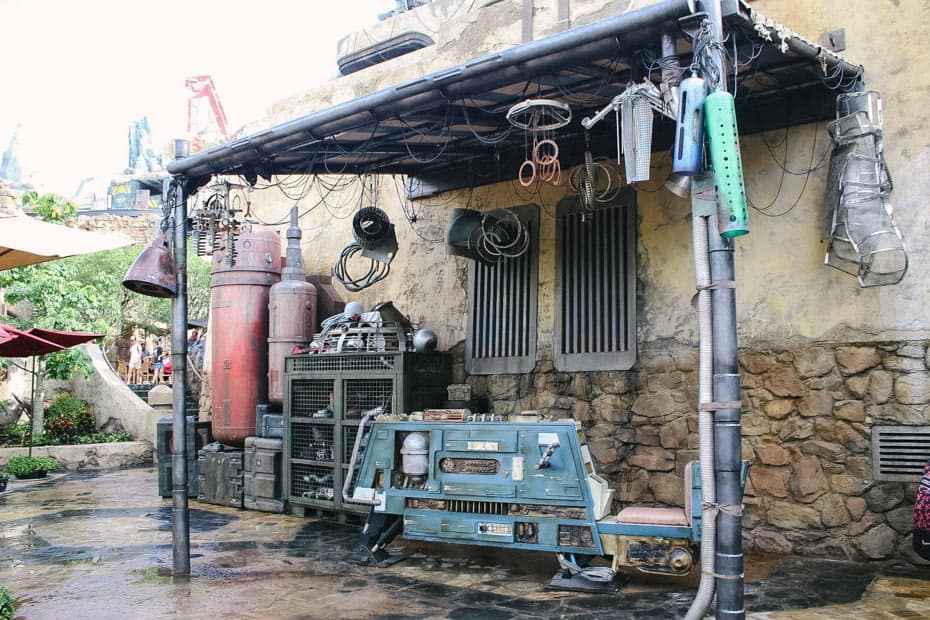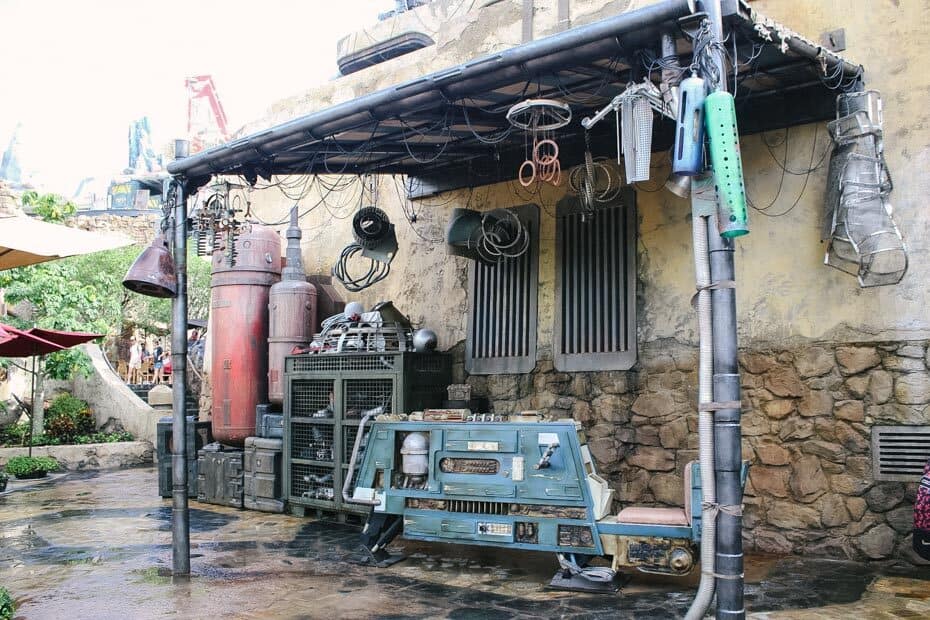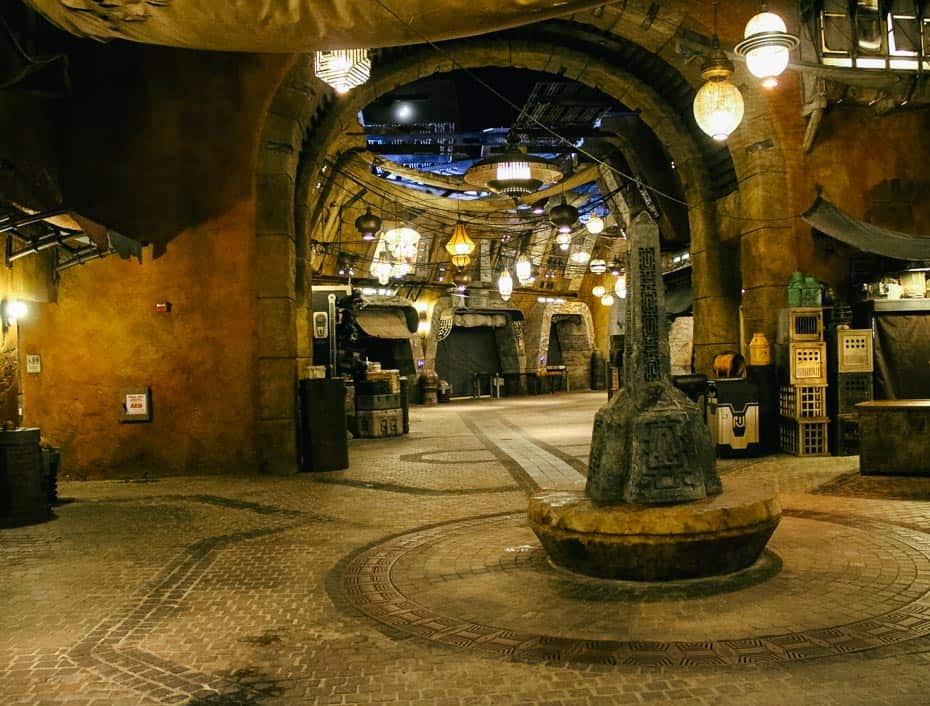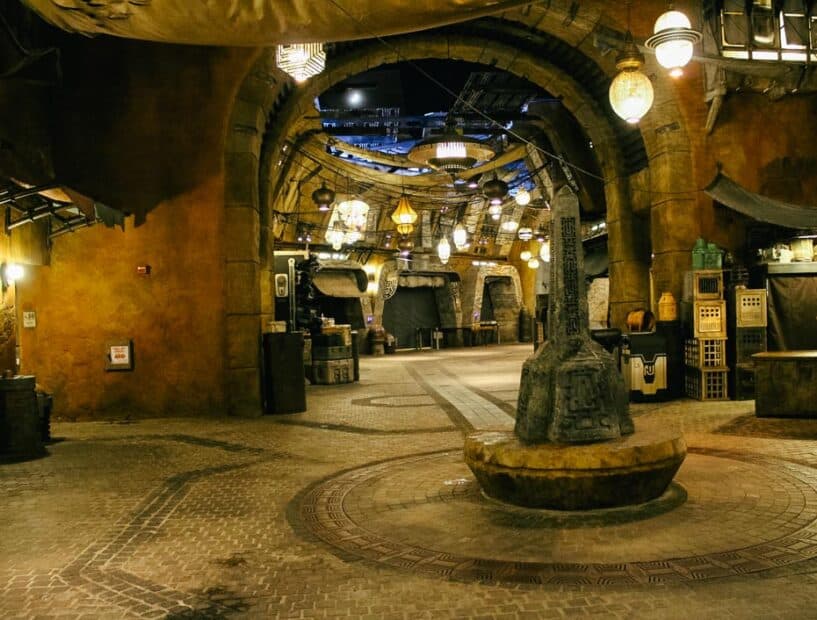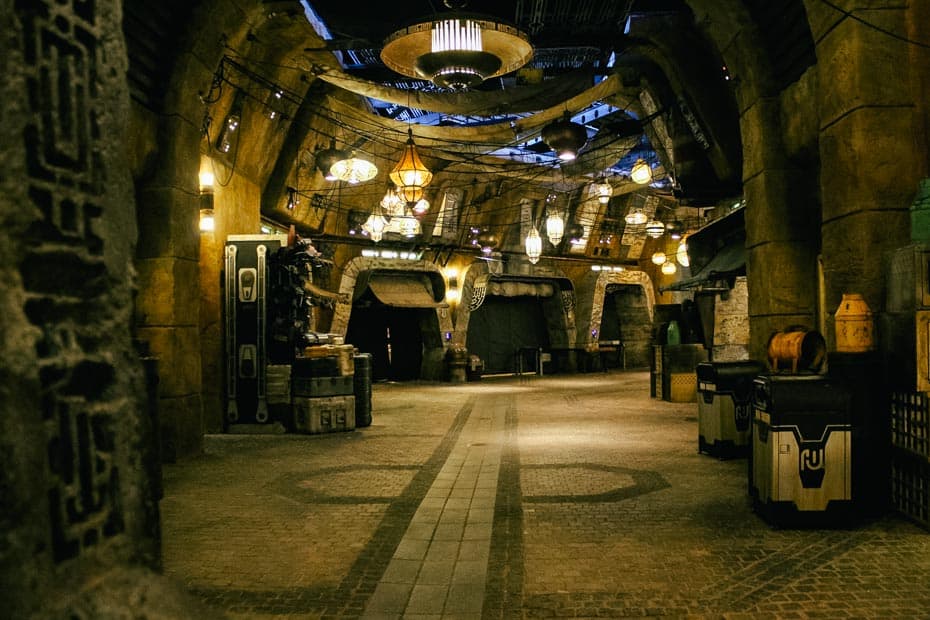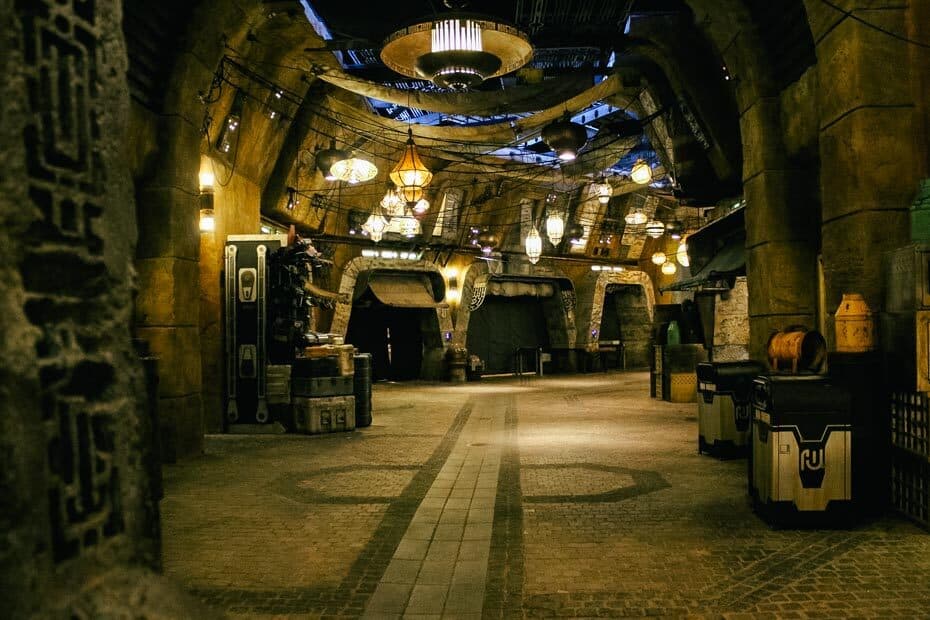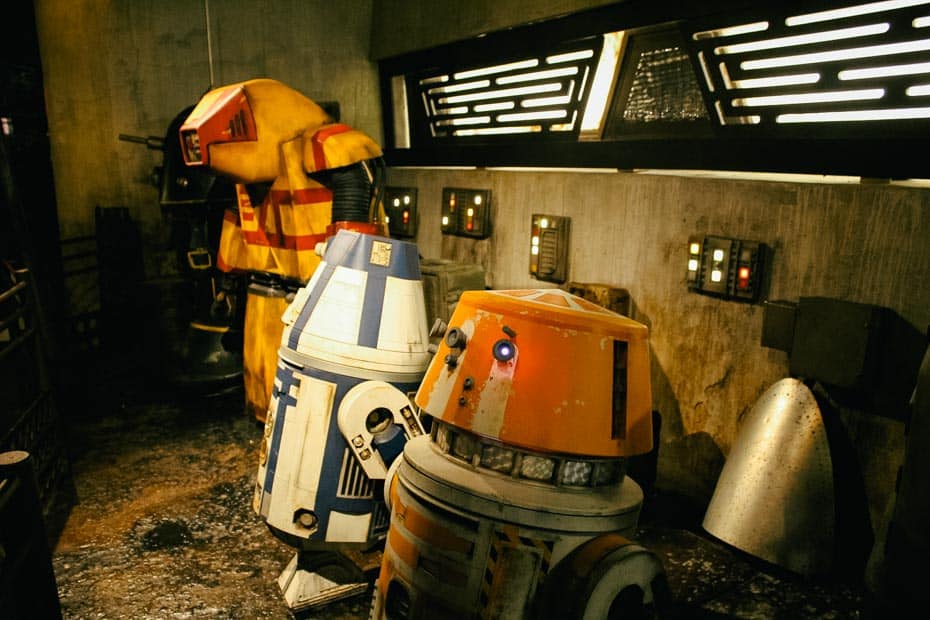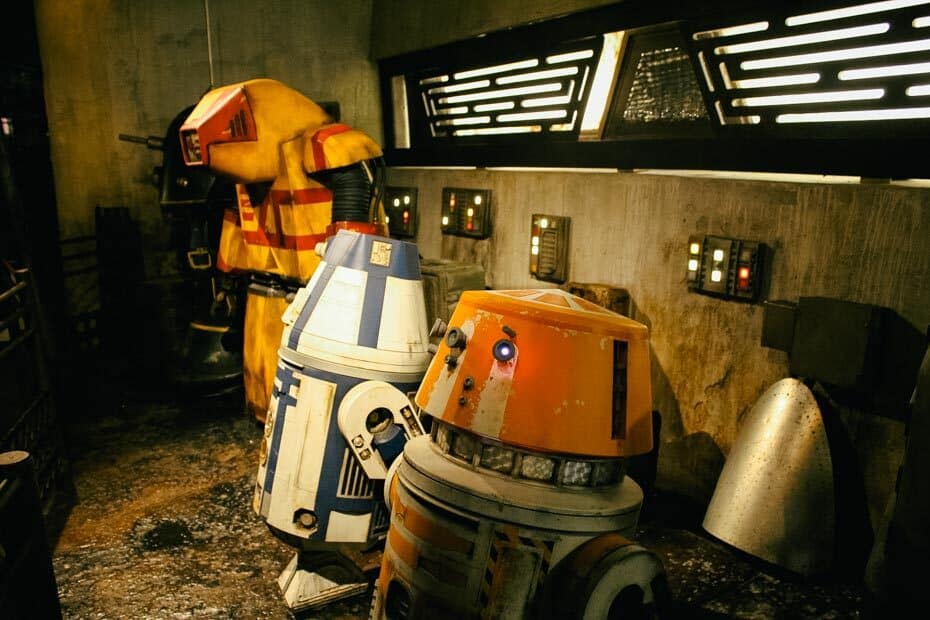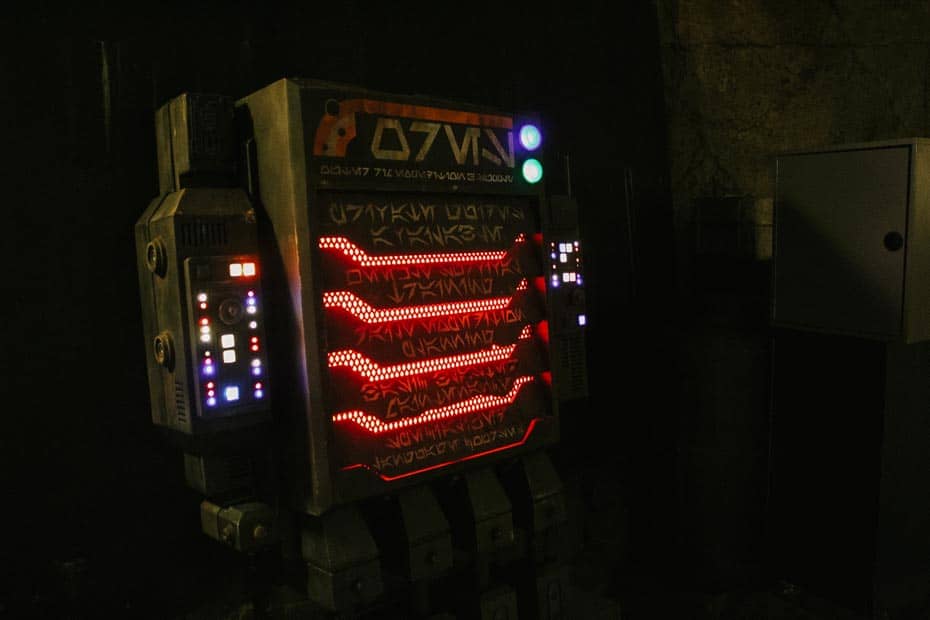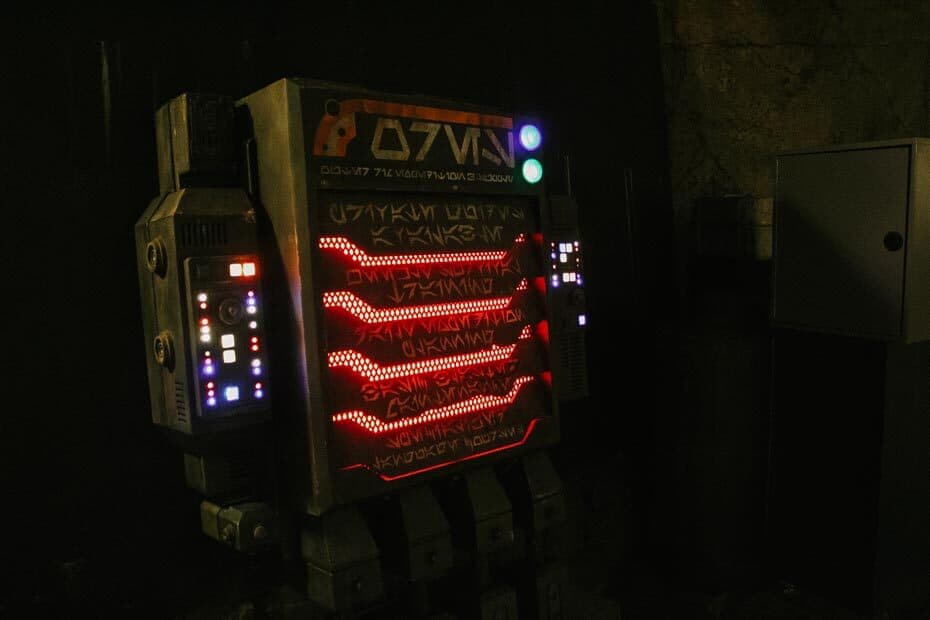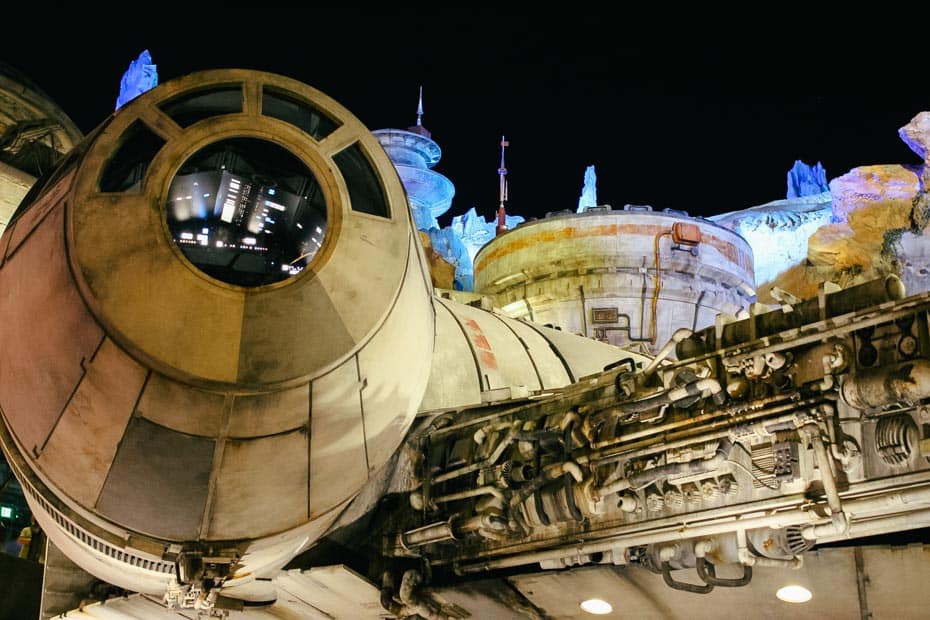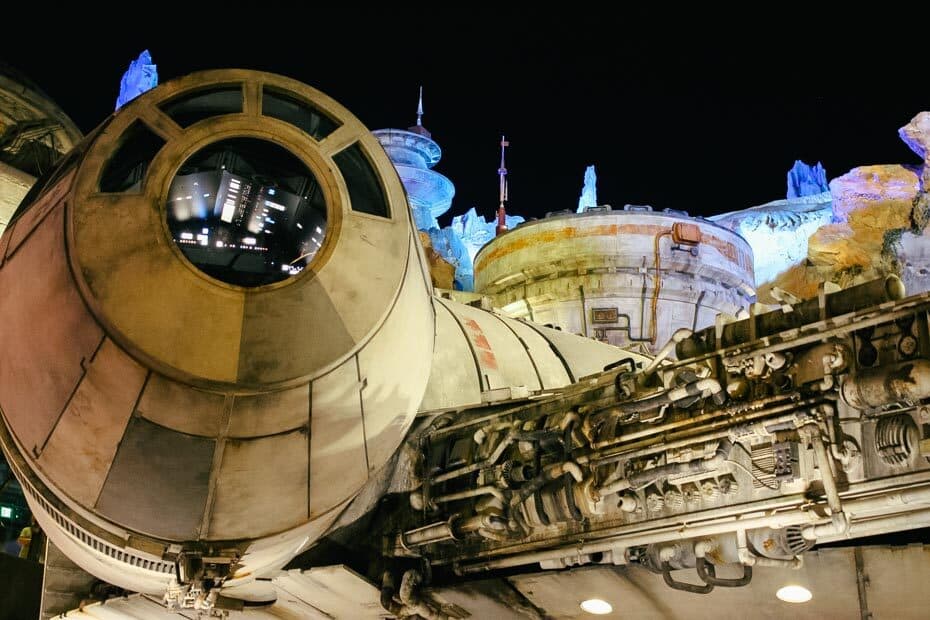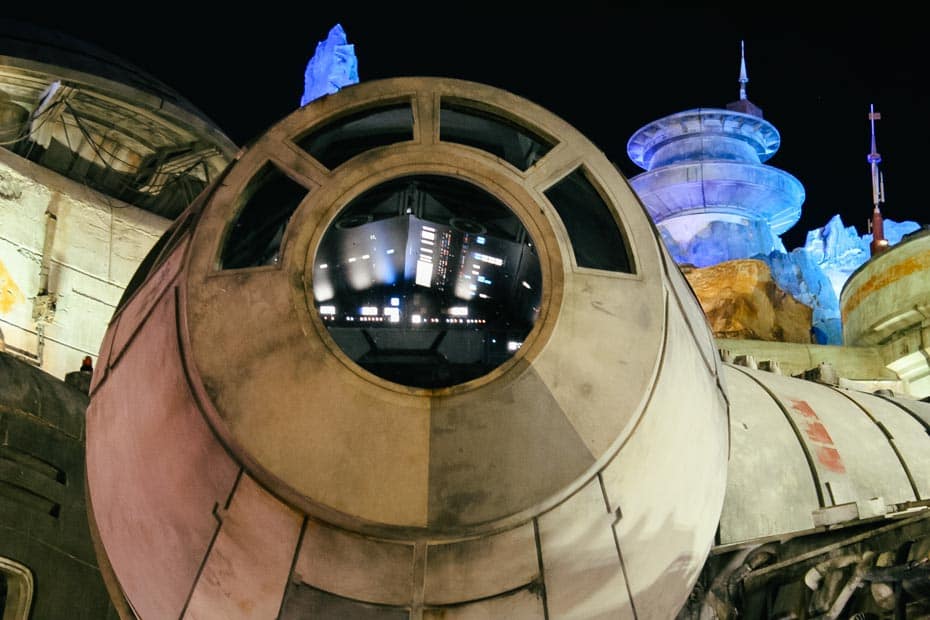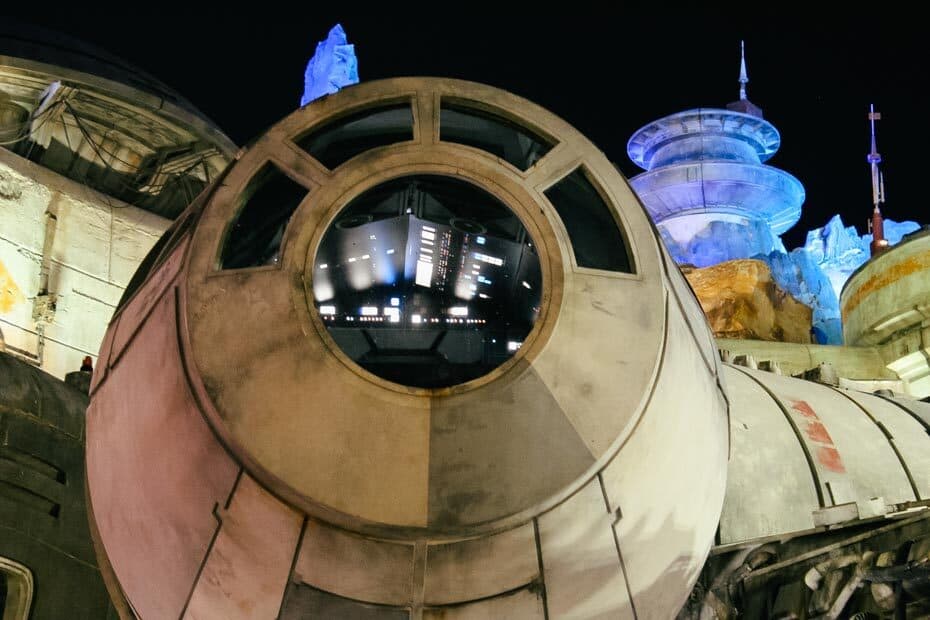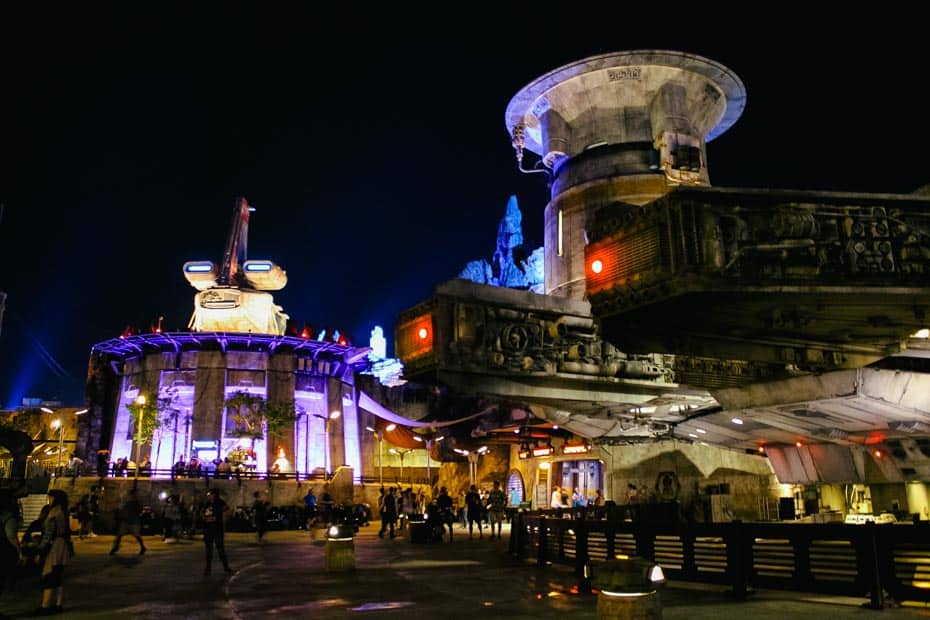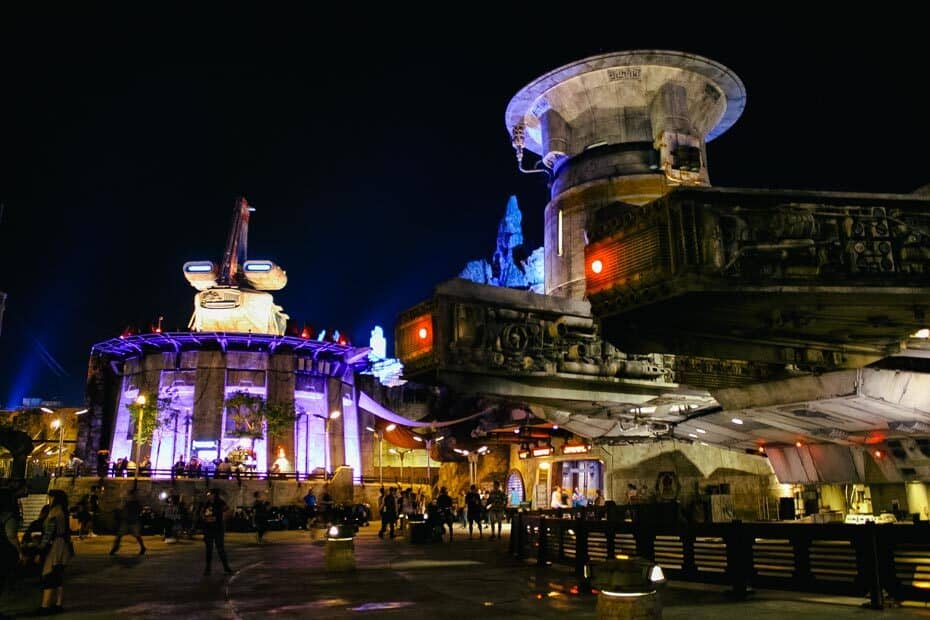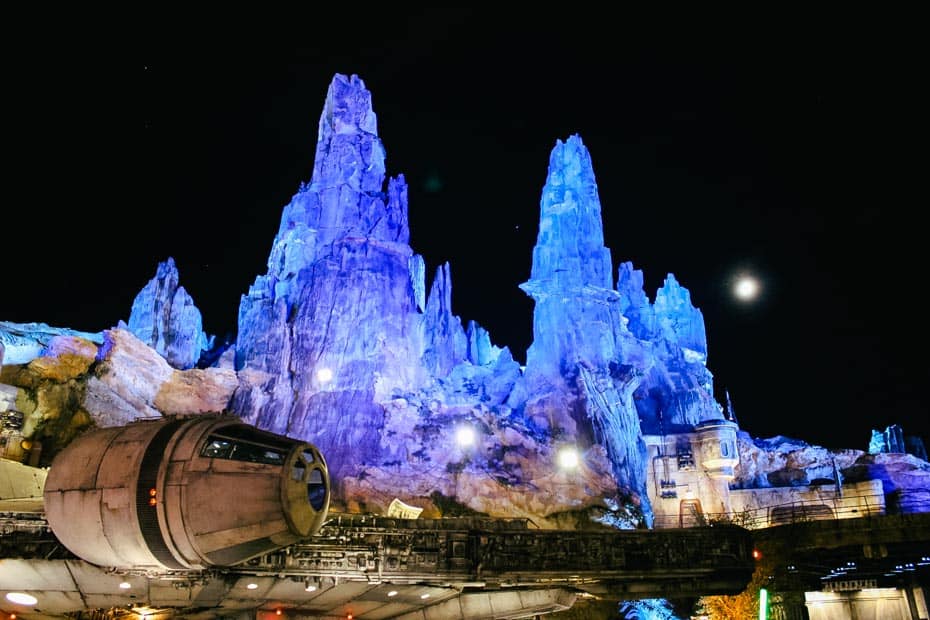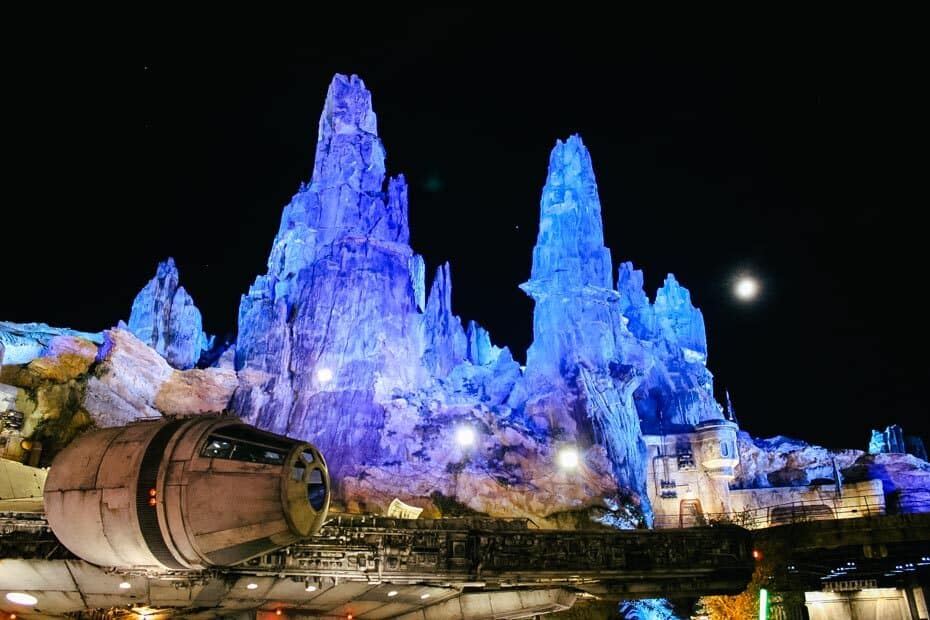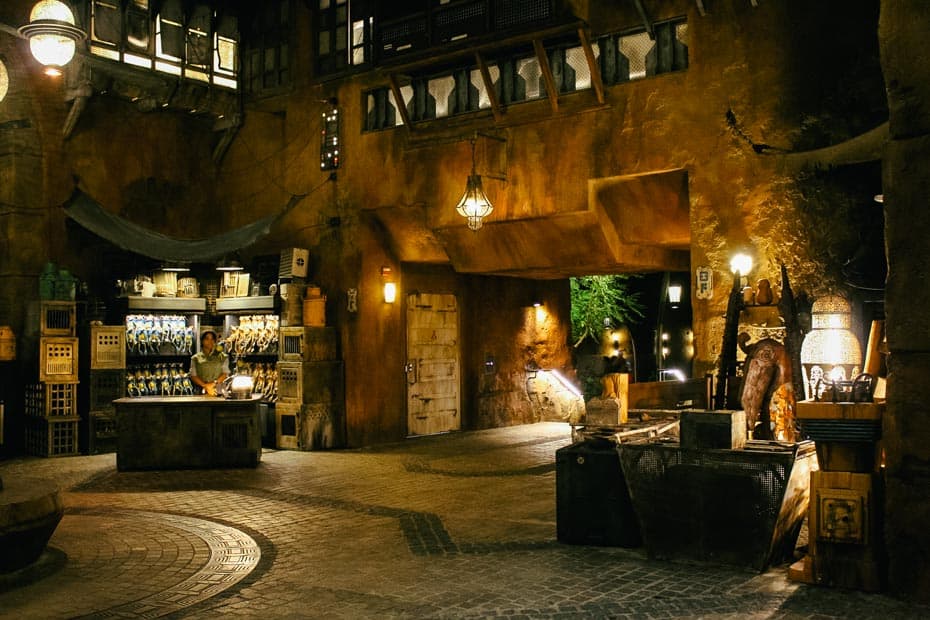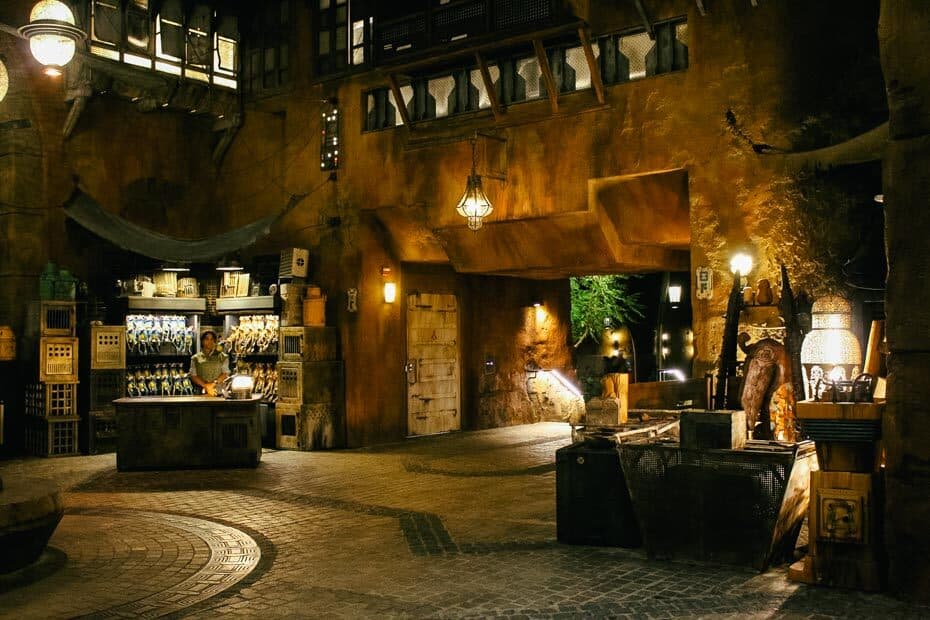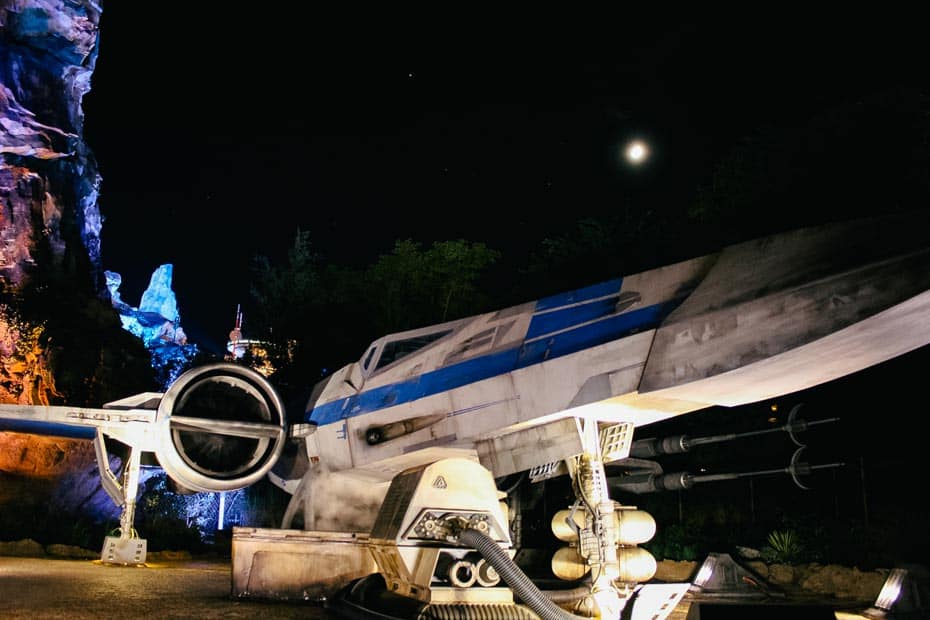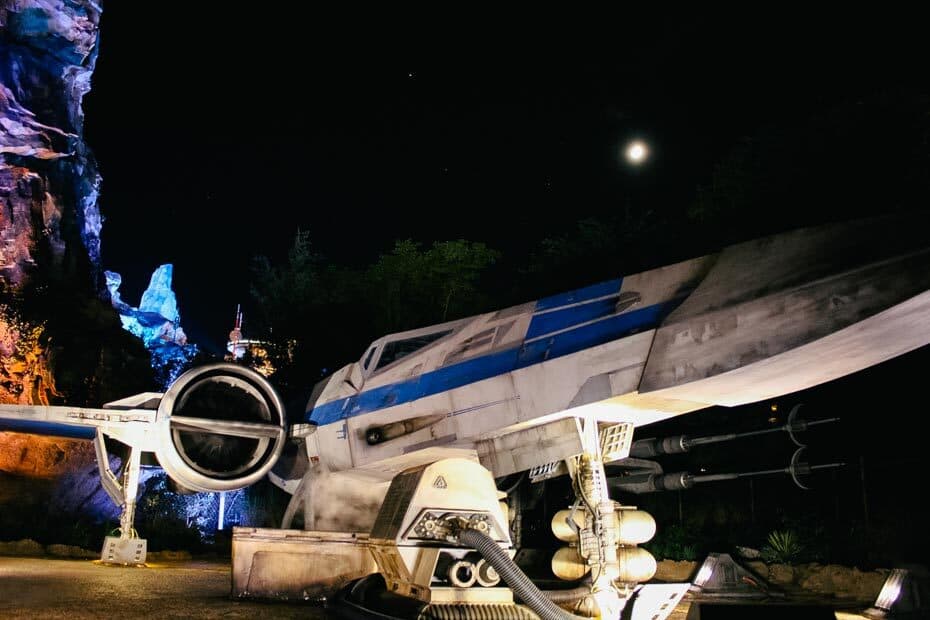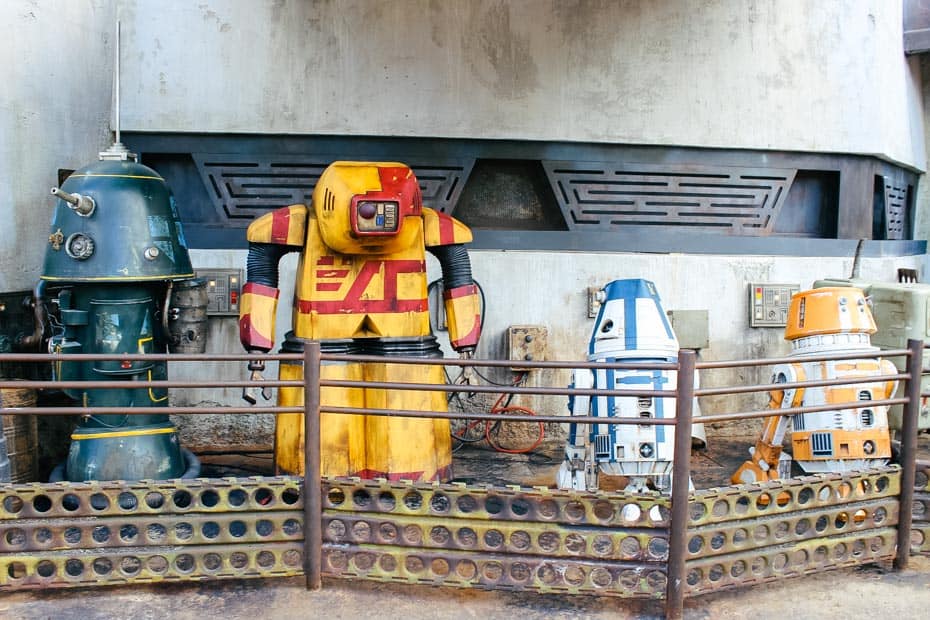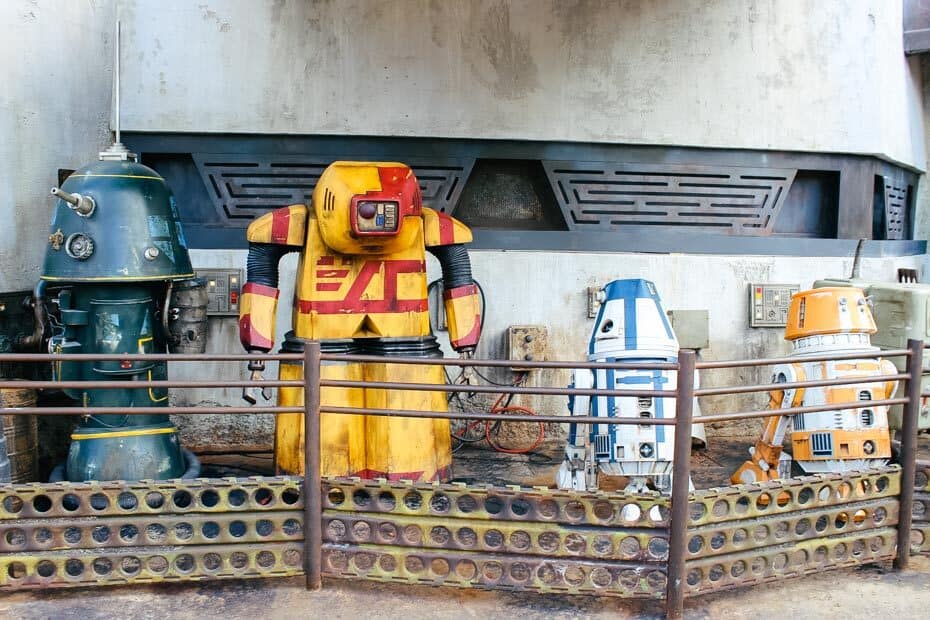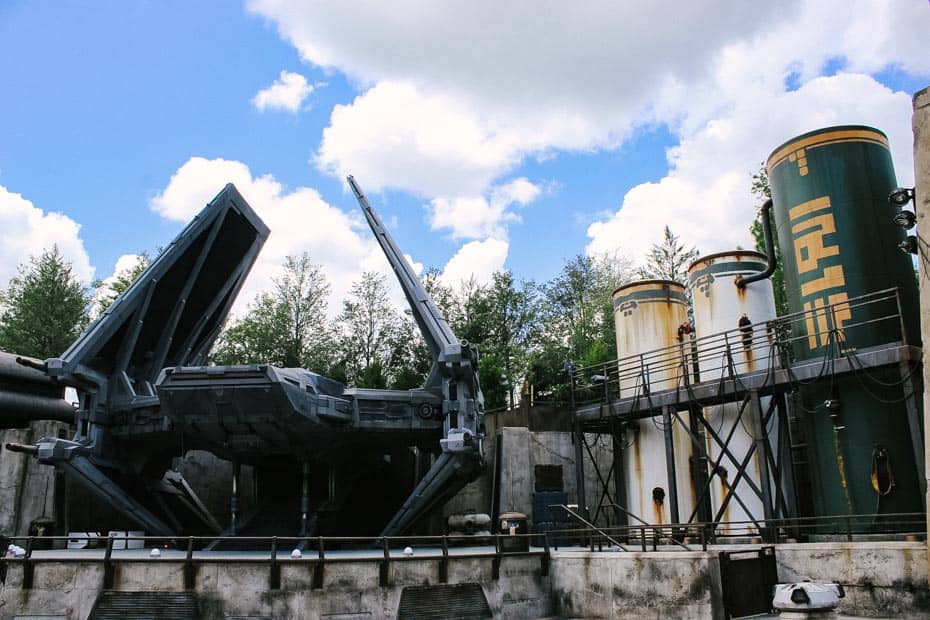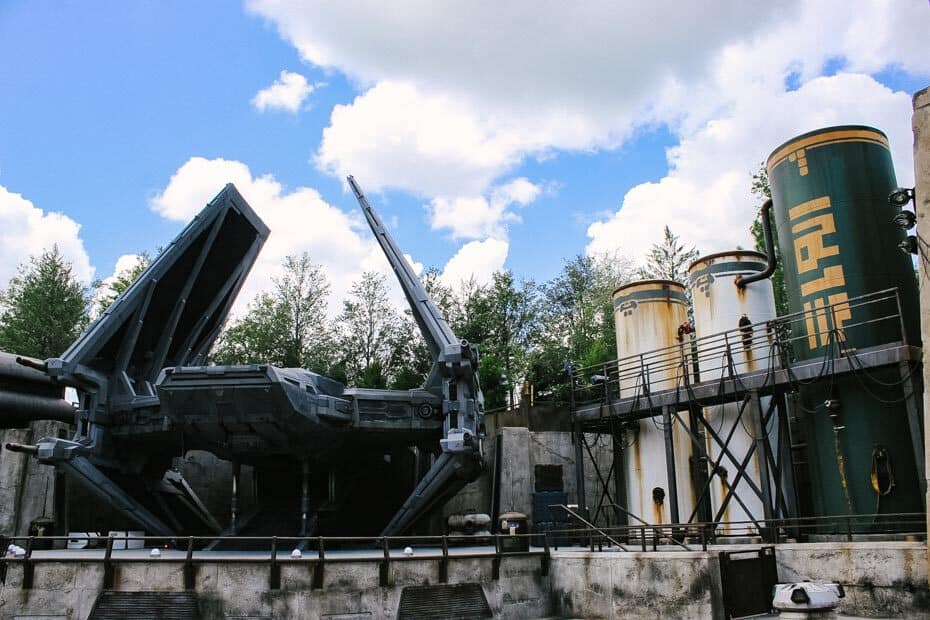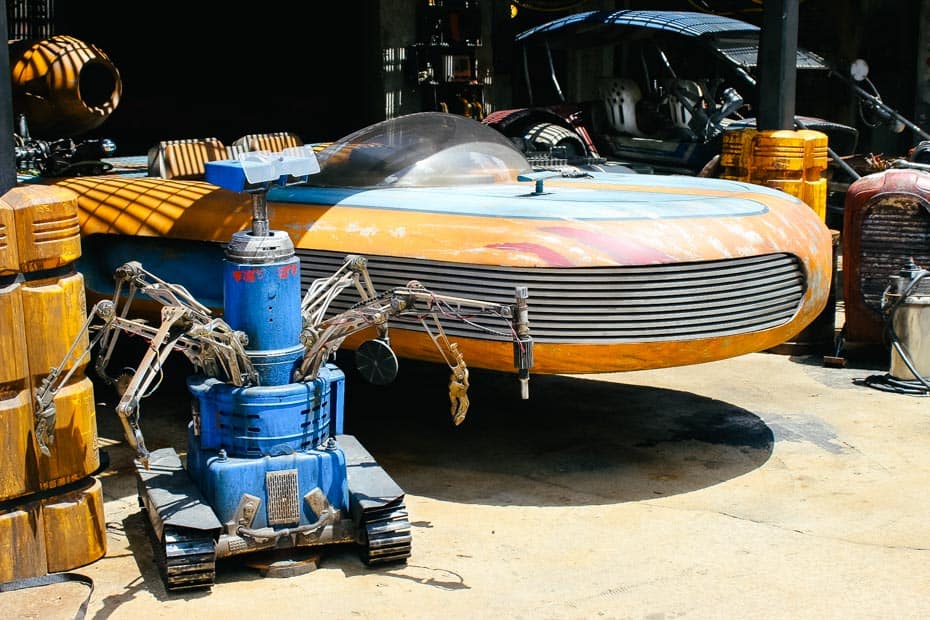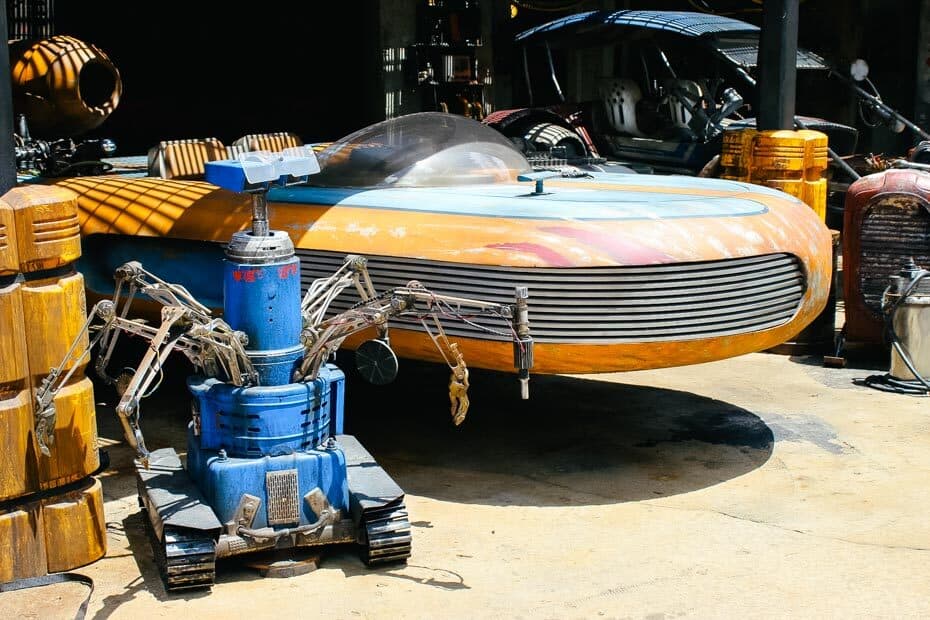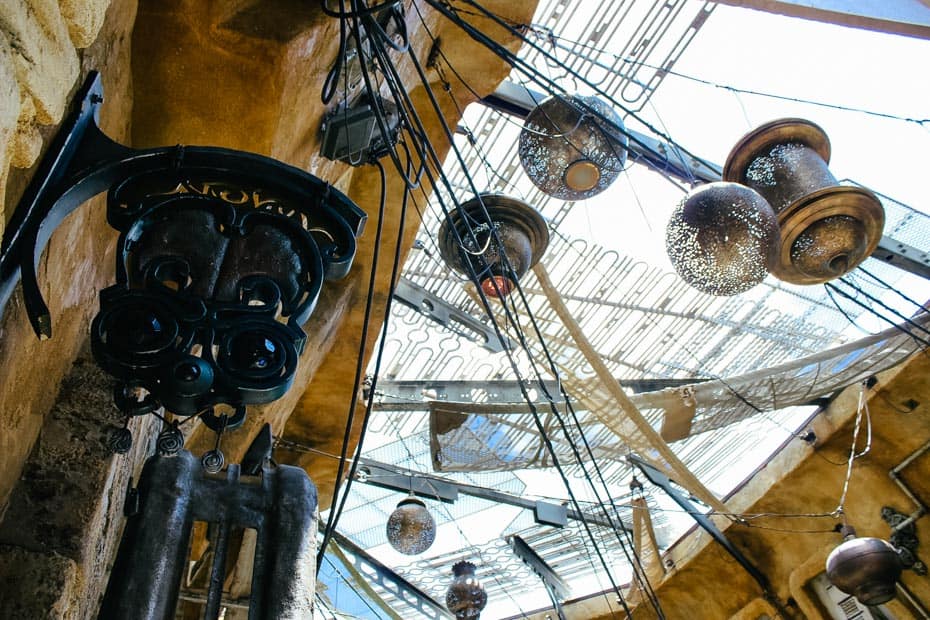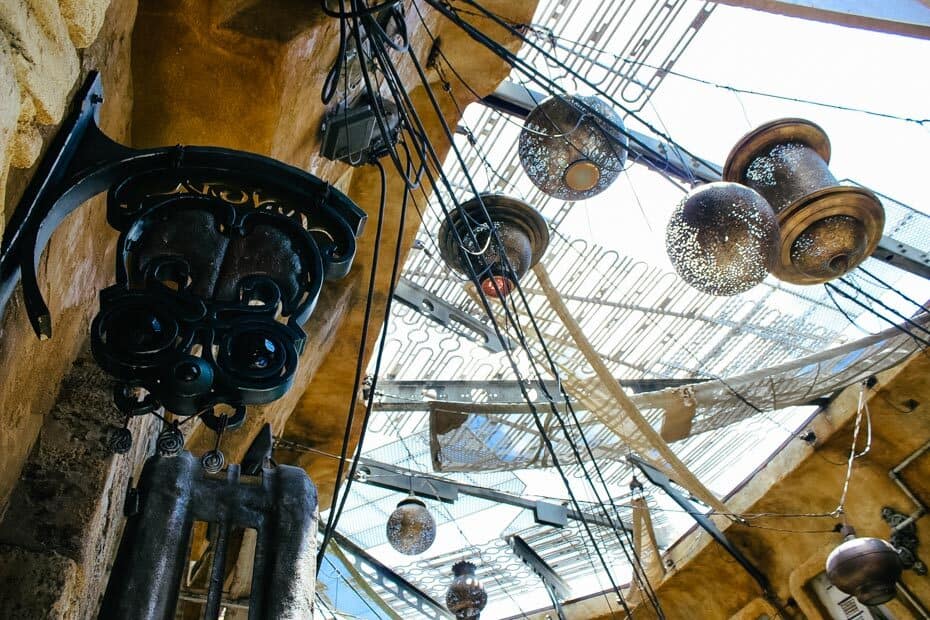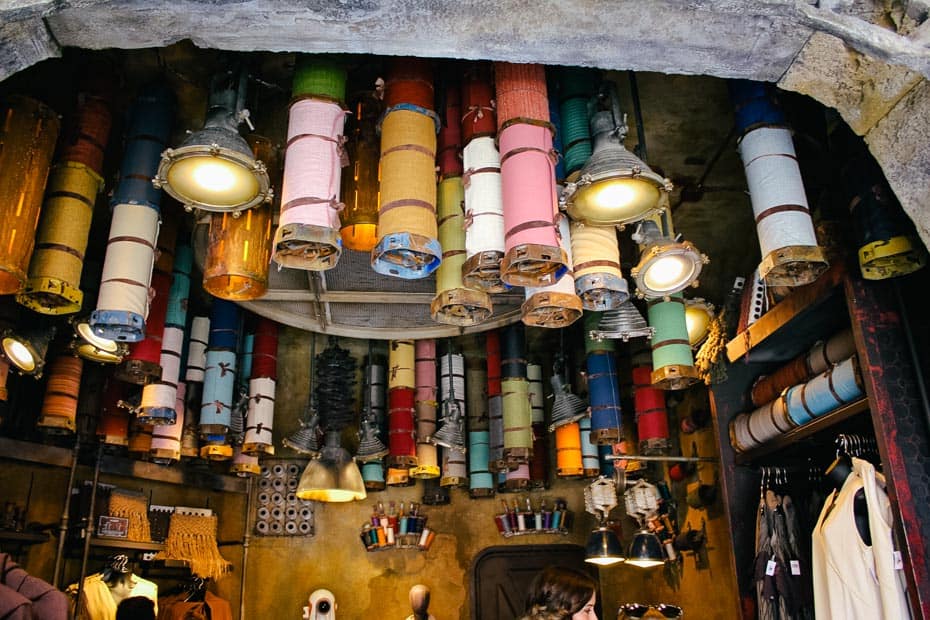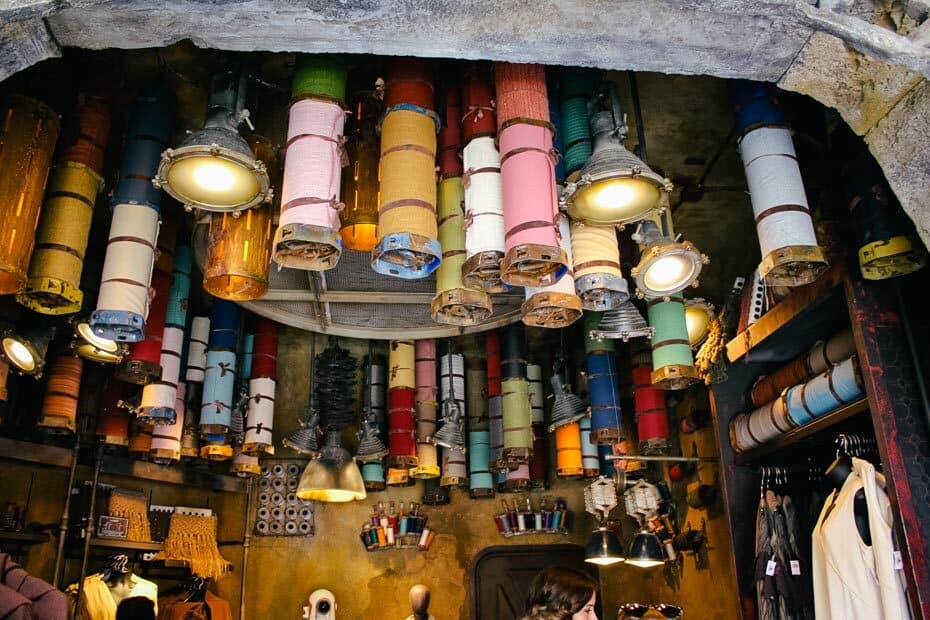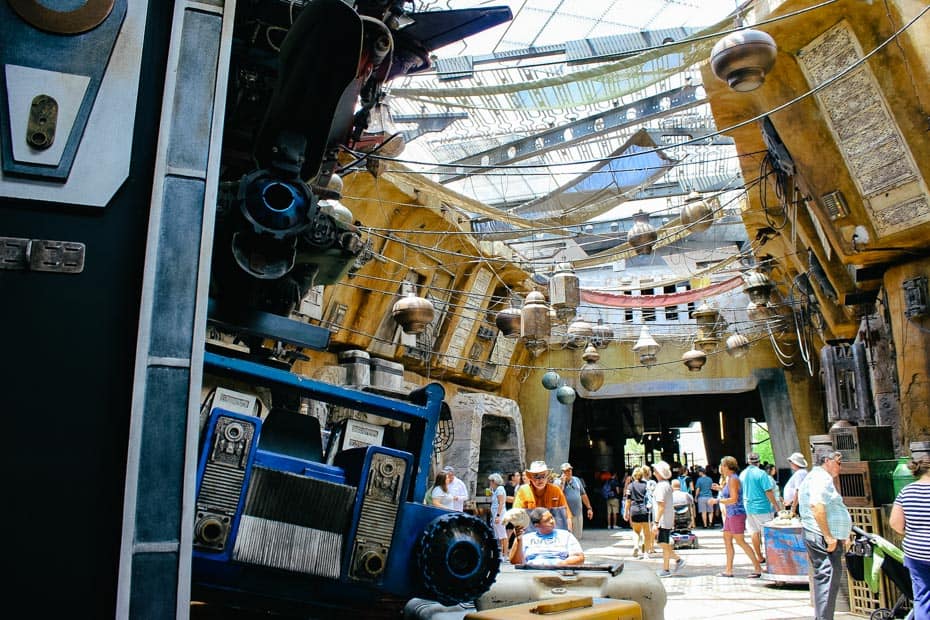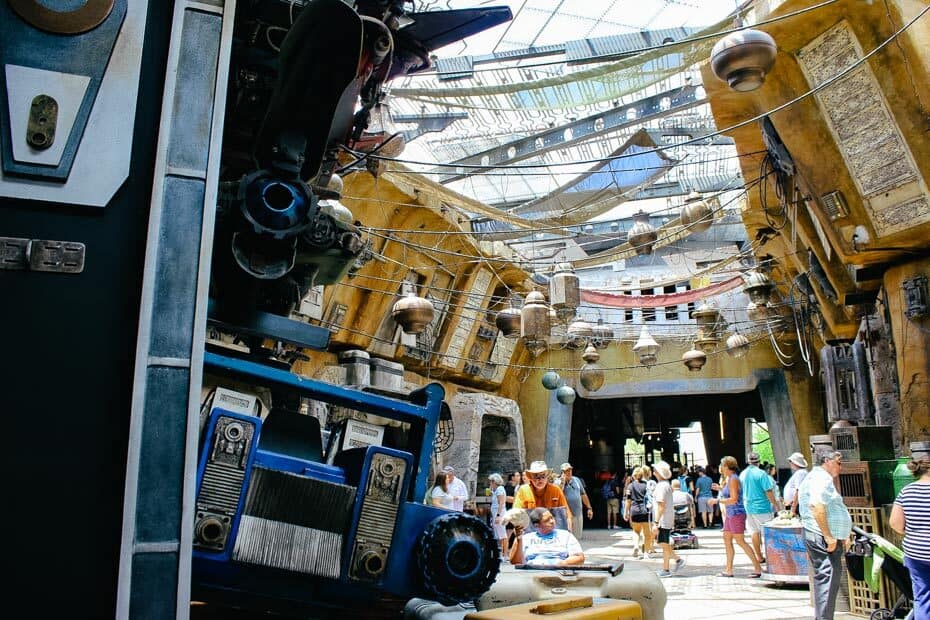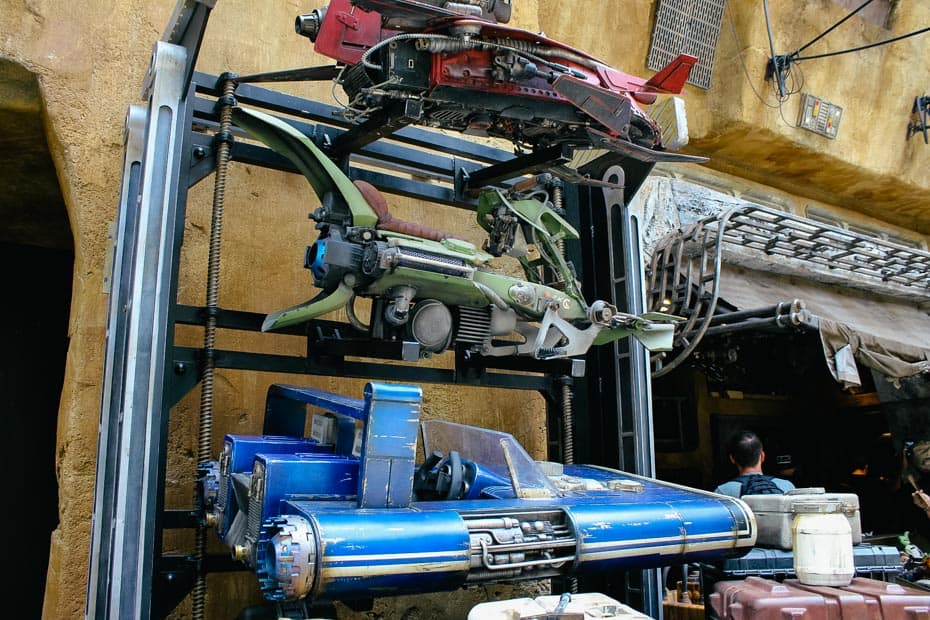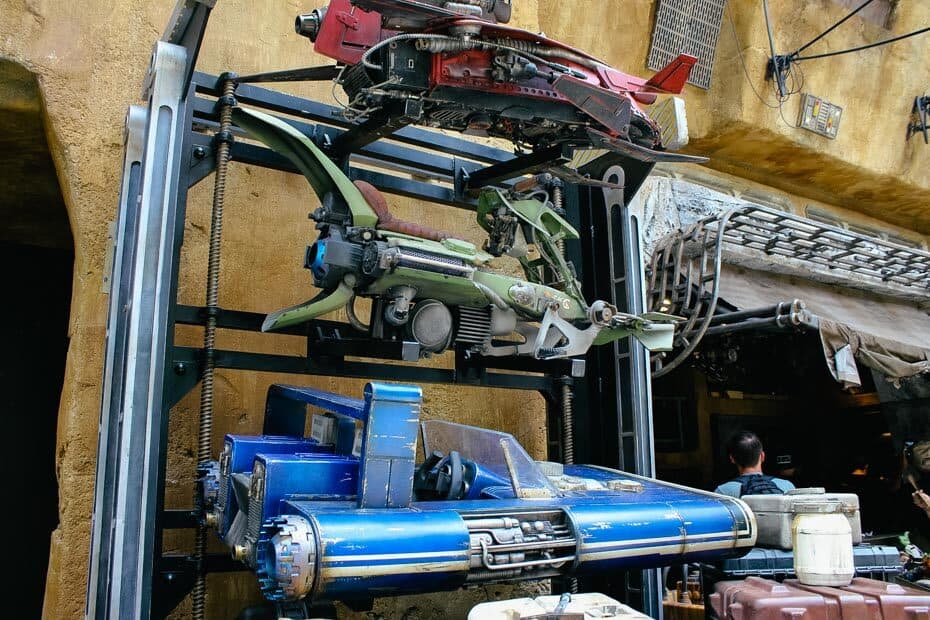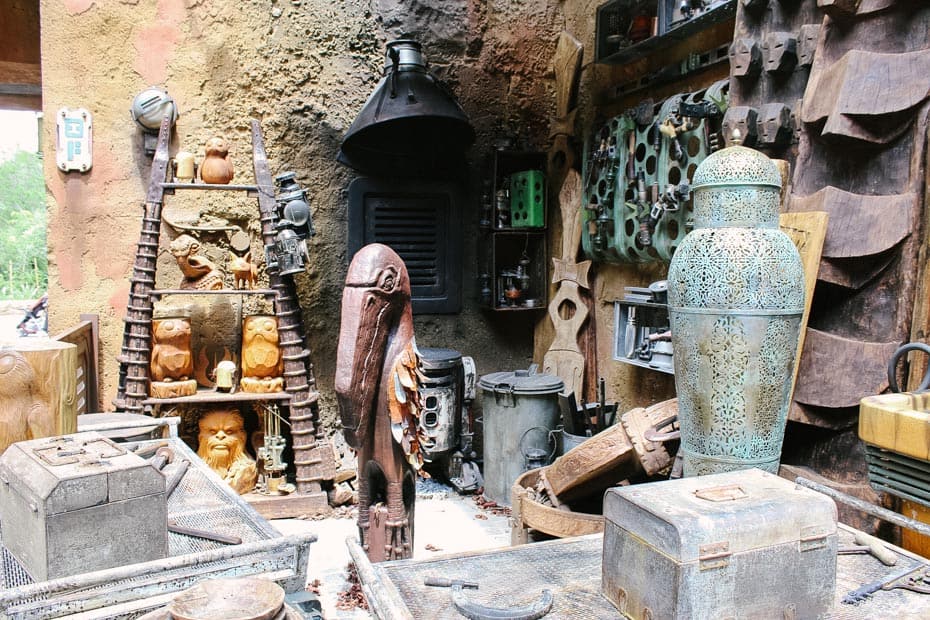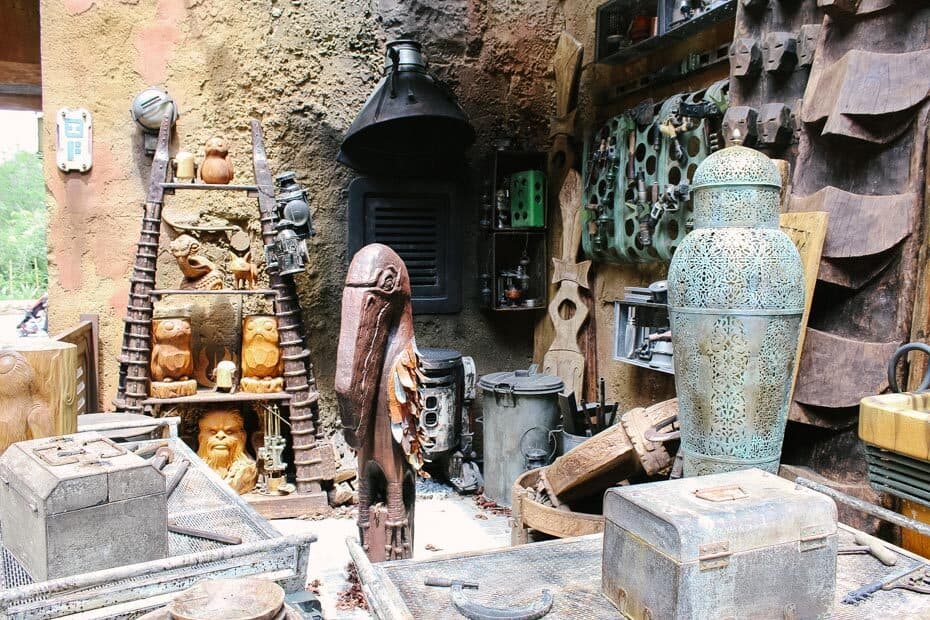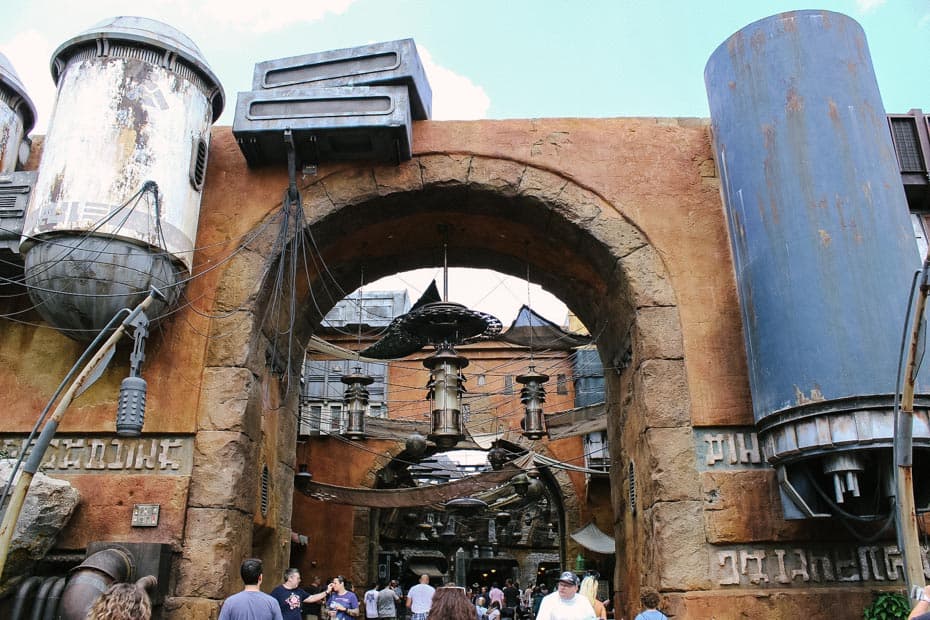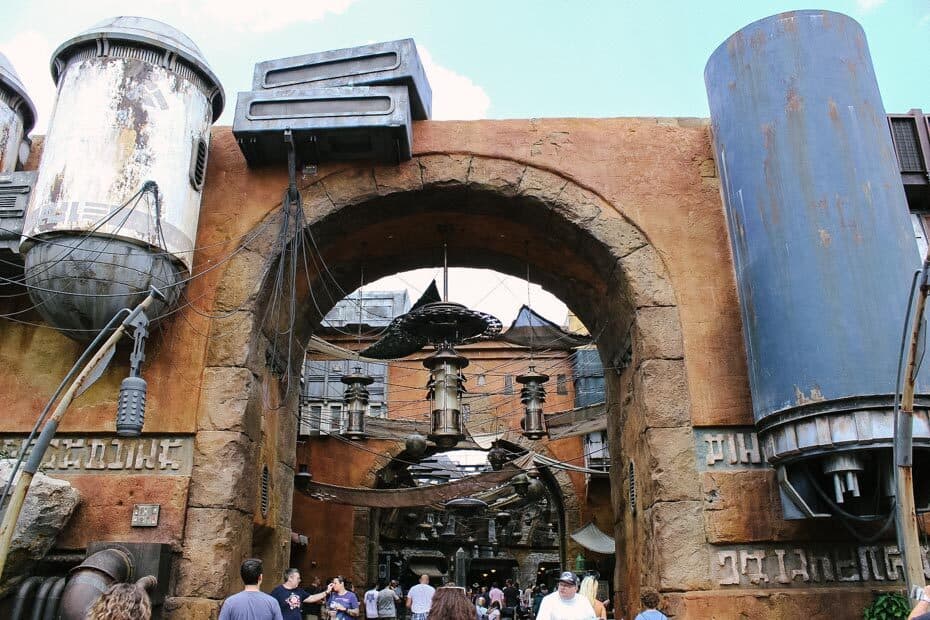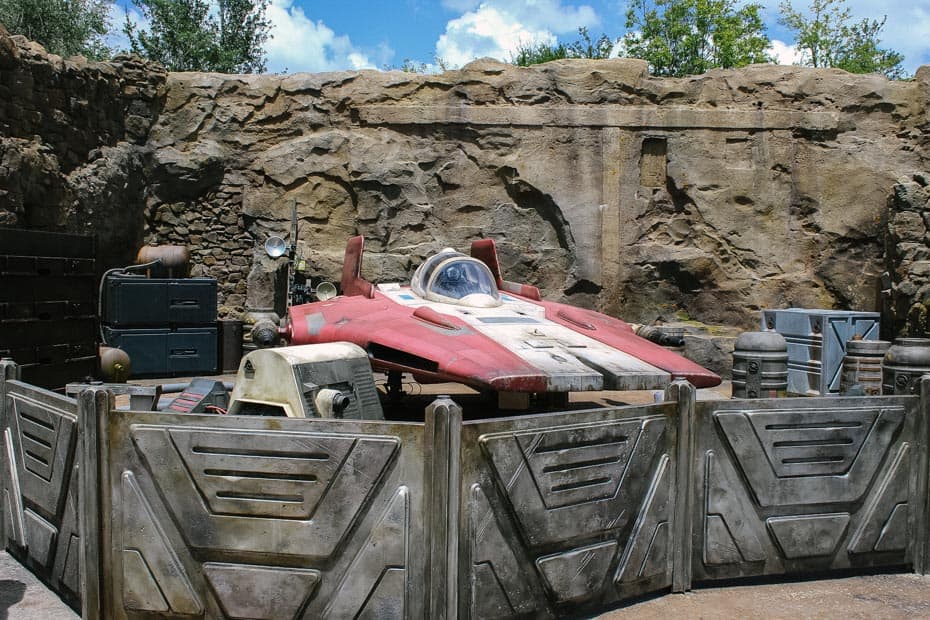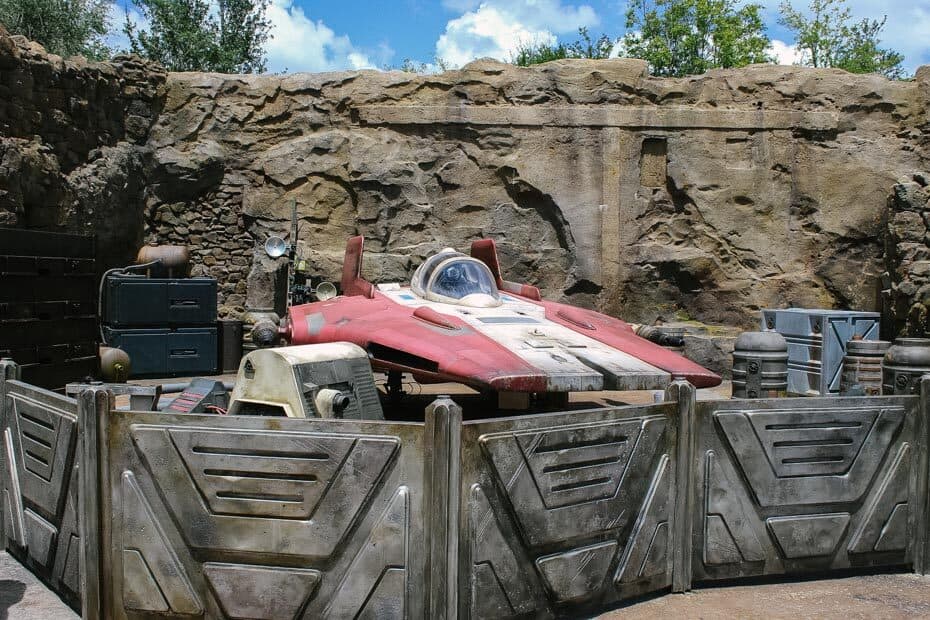 For more information, we have a list of the rides at Disney's Hollywood Studios. You might also like our overview of Toy Story Land.
Are you planning a Walt Disney World vacation? Our primary focus is on providing coverage of the resorts at Walt Disney World. We have a list of Disney World Resort Reviews.
Some of our favorite options near Hollywood Studios are the Skyliner Resorts. Here are those reviews:
In the Comments:
Are you excited to visit Galaxy's Edge? What are your thoughts? Do you have any questions about the land?