BB-8 Meet and Greet at Disney's Hollywood Studios
Beep. Beep.– Beep. Beep. What's that BB-8? "Well, I'm pleased to meet you too!" That's probably how your conversation will go when you visit BB-8's character meet and greet at Disney's Hollywood Studios.
Thankfully, a cast member is on standby to help translate the droid's communication. I can tell you now that it's difficult to tell one beep from the other. Or maybe it's because I'm from the south, and BB-8 beeps faster than I'm used to comprehending.
Regardless, this is one character meet that Star Wars fans won't want to miss on their Disney World vacation. He is the cutest, isn't he?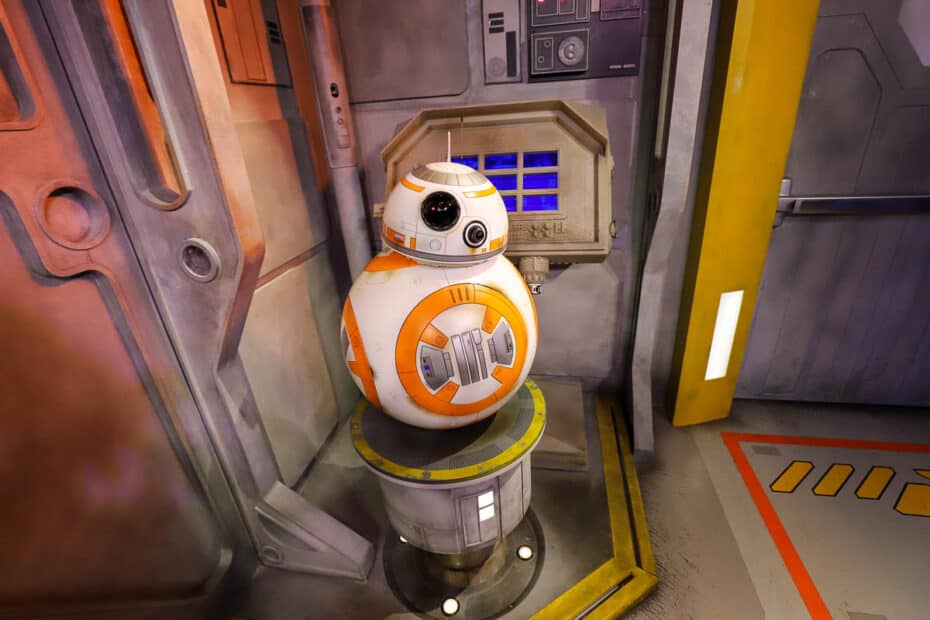 BB-8 meets guests at Star Wars Launch Bay at Disney's Hollywood Studios. At the time of this update, the meet is scheduled daily from 9:00–7:00 p.m. Remember to check the My Disney Experience app on the day of your visit for the exact timing.
Star Wars Launch Bay is located toward the back of the Animation Courtyard. It sits immediately behind the Disney Juniors character meet area.
Related: Disney Junior Character Meets at Disney World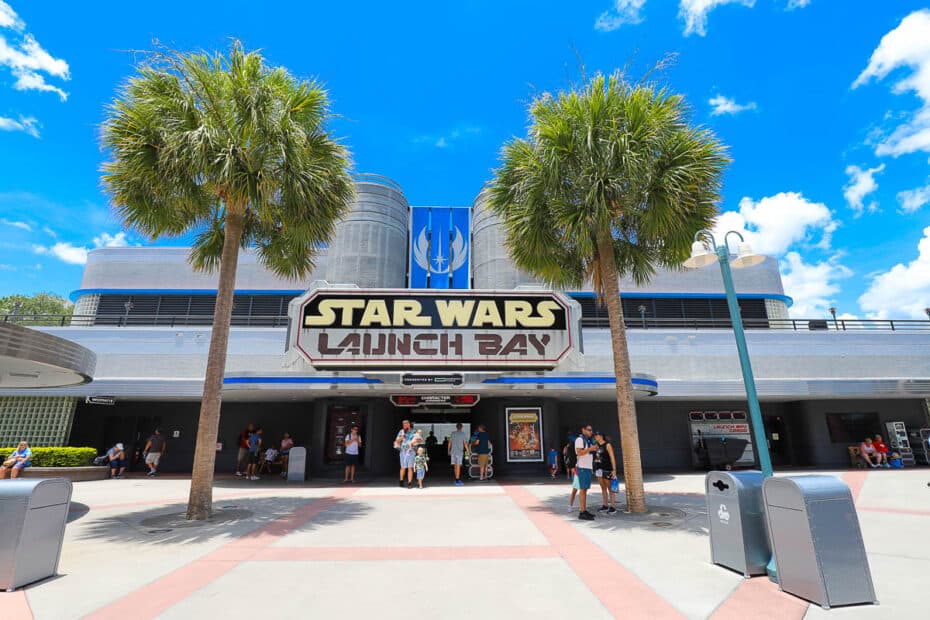 Outside Launch Bay, a wait times board provides the estimated wait for the character meets. For example, BB-8 had a posted wait of 20 minutes on the afternoon of this visit.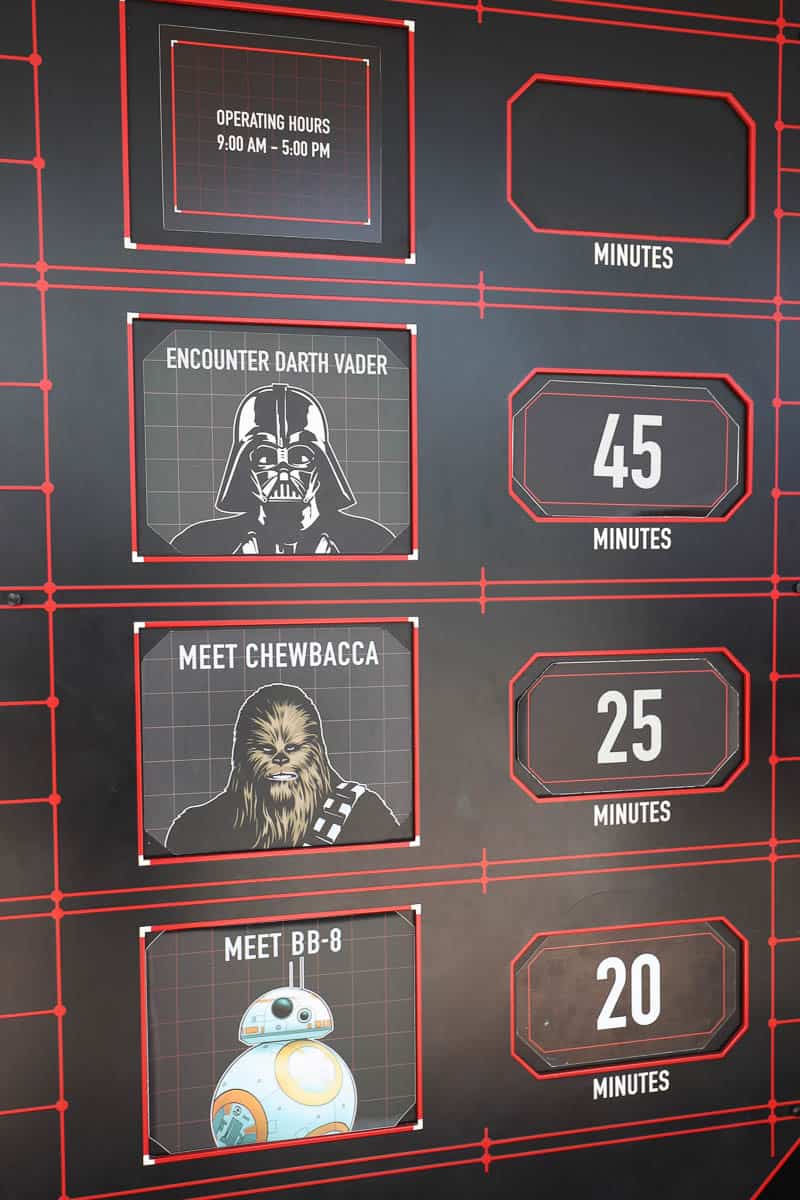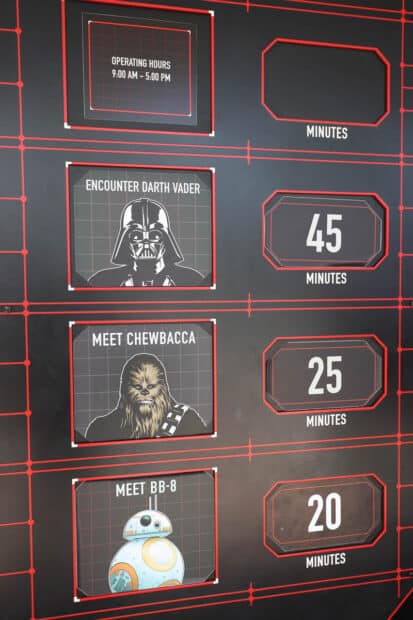 When I got inside, the wait was posted as 15 minutes. Since I planned to meet all three Star Wars characters, I decided to go with BB-8 first. I hoped that the wait times for the other characters might drop while I went through this meet.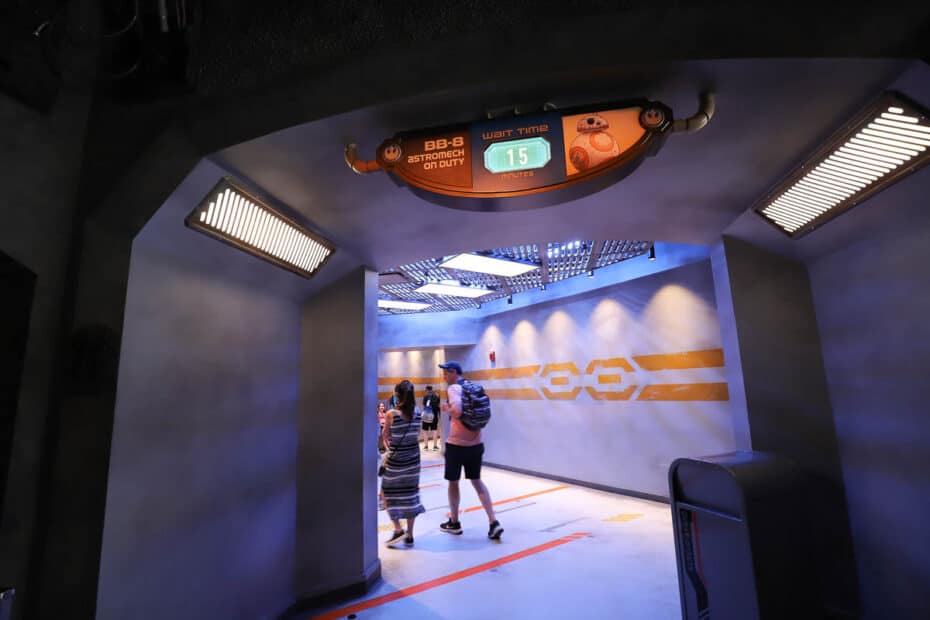 I got in line to meet BB-8 at 1:41 p.m. and met him at 1:46 p.m. So overall, it was only a five-minute wait.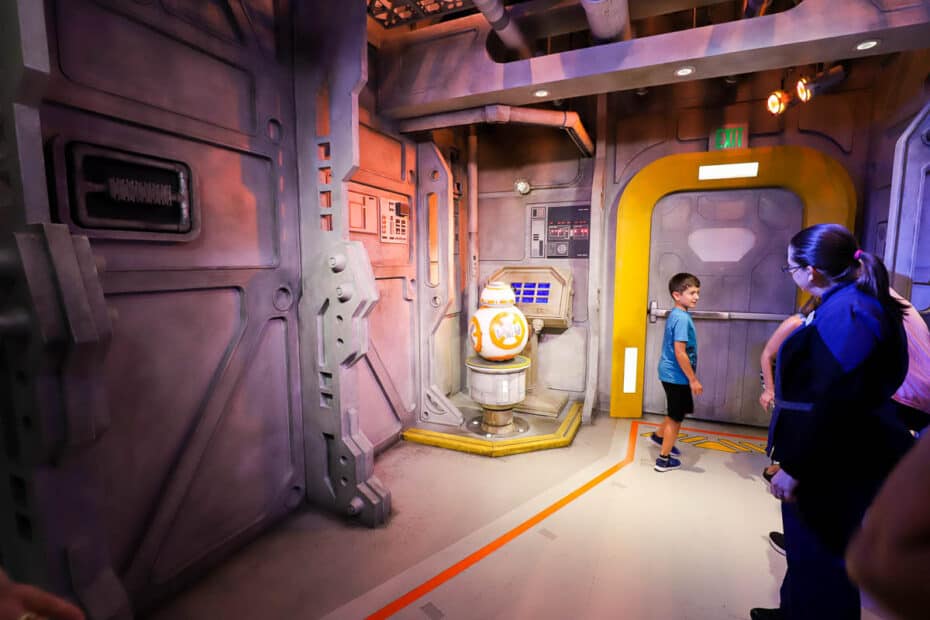 BB-8 enjoys talking about pretty much anything Star Wars related. But he'll likely go along with your desired choice of conversation. All of his replies come in the form of beeps.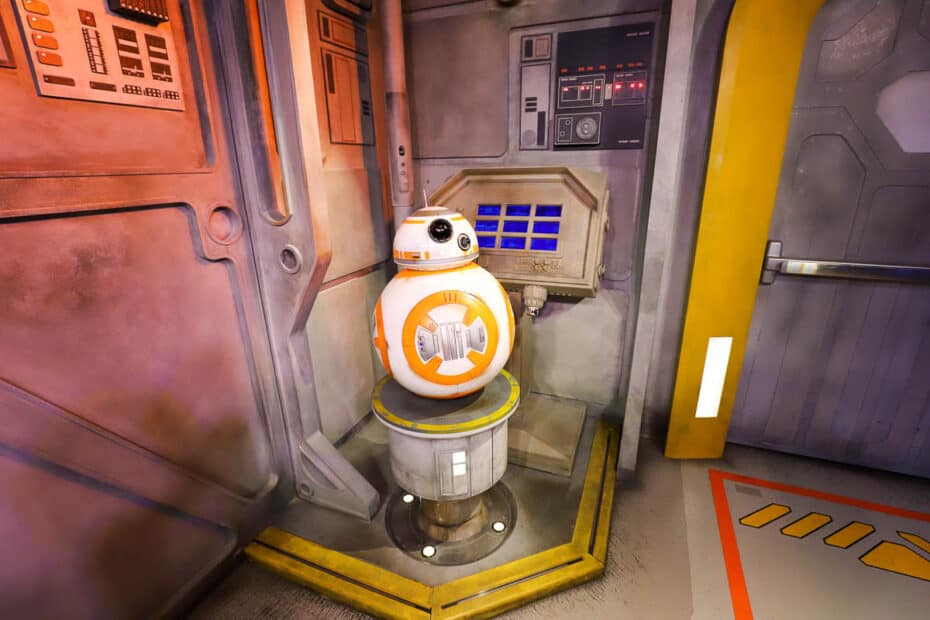 Unfortunately, there are no autographs or autograph cards available at this meet-and-greet. And on this visit, there wasn't a PhotoPass photographer available.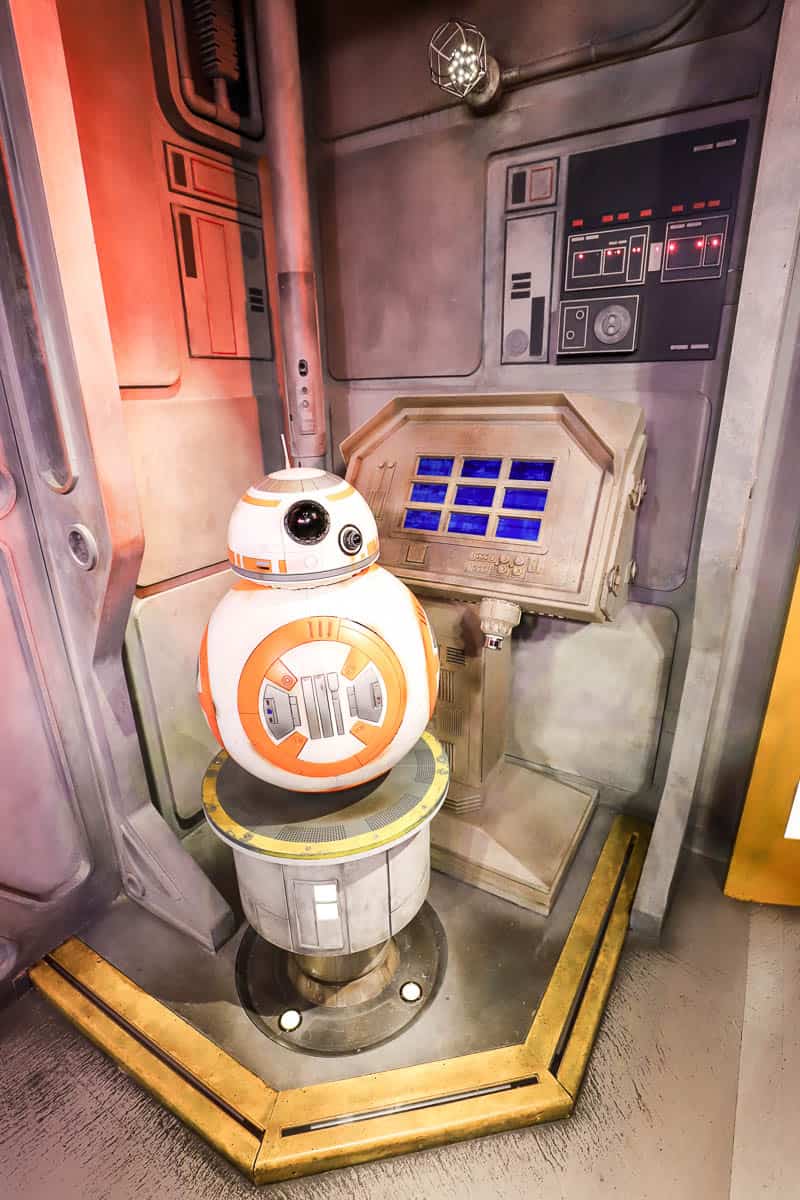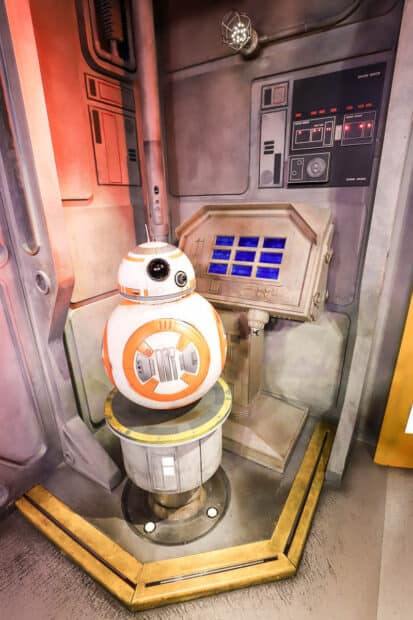 However, the cast member attending the meet-and-greet did offer to take photos for me with my device. So make sure to have your cameras or mobile phone out and ready.
Next, we'll continue with a trip to meet Chewbacca, and then I'll take on a meet-and-greet with Darth Vader, the commander on the bridge. That one was a little intimidating.
For other character meets at Hollywood Studios, try these:
Or you may enjoy browsing our entire list of characters at Disney World.
In the Comments
Do you plan to meet BB-8 on your next visit to Disney's Hollywood Studios? Is he your favorite droid?
Planning a Walt Disney World or other Disney Destination vacation?
Our friends and travel partner, Firefly Travels, excels at doing Disney differently. You can fill out a plan your trip form on their website, and someone will reach out shortly to discuss the specifics.