Room Tour: Drury Plaza Hotel at Disney Springs Standard Guest Room (King-Size Bed)
This article provides a tour of a standard guest room with a king-size bed at the Drury Plaza Hotel at Disney Springs. We discuss amenities and share a video of the room toward the bottom of this article.
A newer hotel at Disney Springs recently caught my attention. When it opened, I added it to our "list of hotels to try." But since we've been busy updating our on-property resort coverage this year, we haven't had a chance to get to any new off-property hotels.
When I realized this, I decided to check a few rates and found a room at the Drury for $135.99 a night plus tax with an annual passholder discount. A quick online check confirmed that the Drury had no extra resort fee. However, they charge $25.00 a day for parking.
Usually, these hotel stays are planned and coordinated with something fun like a special event, friends or family visiting, or similar. For instance, a few weeks ago, we stayed at the Swan Reserve for the first time. During that visit, we attended Disney After Hours at Epcot.
With no plans and no family in town, I decided to treat myself to a solo visit to the Drury Plaza Hotel that included an afternoon at nearby Disney Springs. We'll get to the details in an upcoming review. But in the meantime, I wanted to start with a room tour.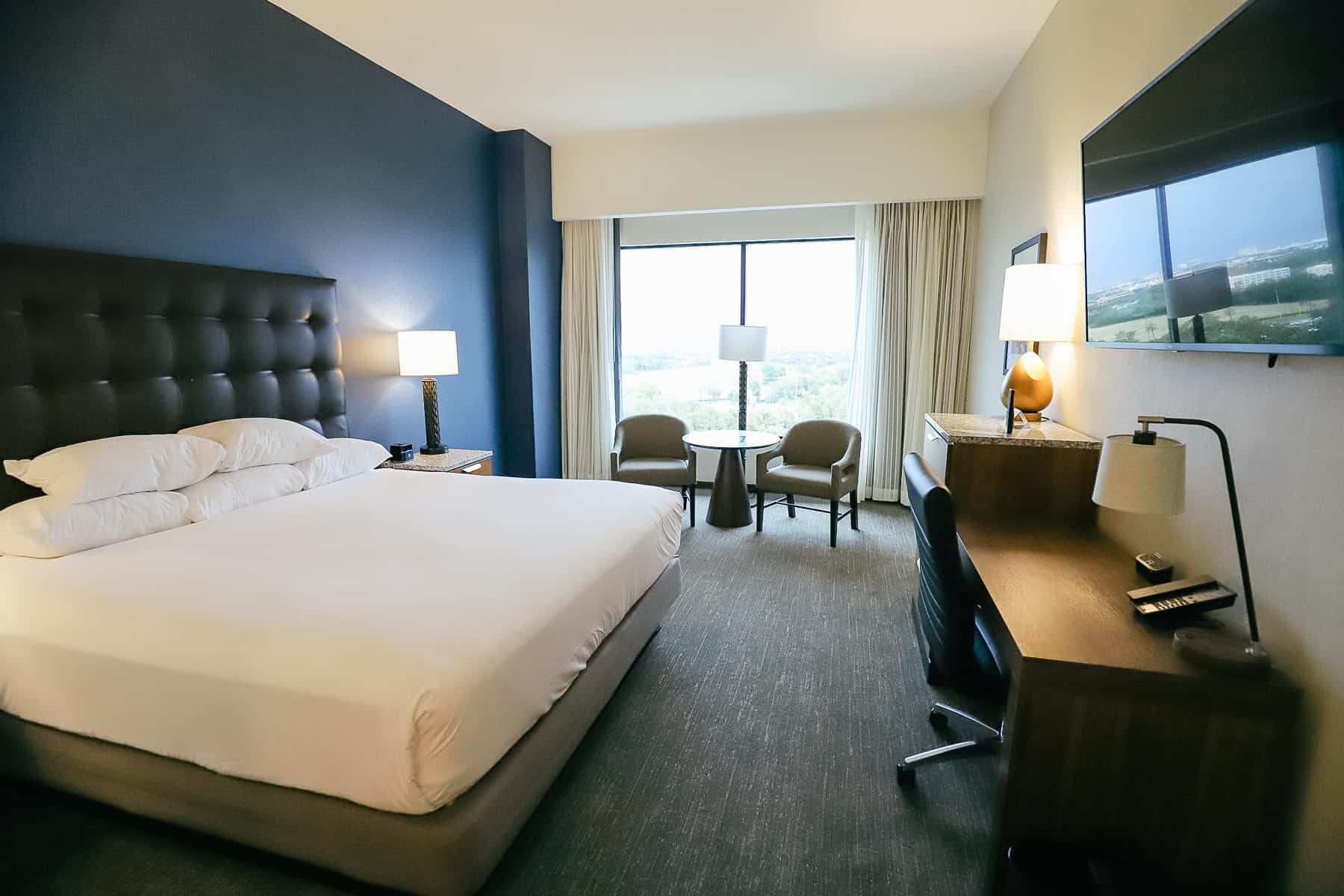 My room number was 1505 on the resort's highest floor. It had a king-size bed with two nightstands.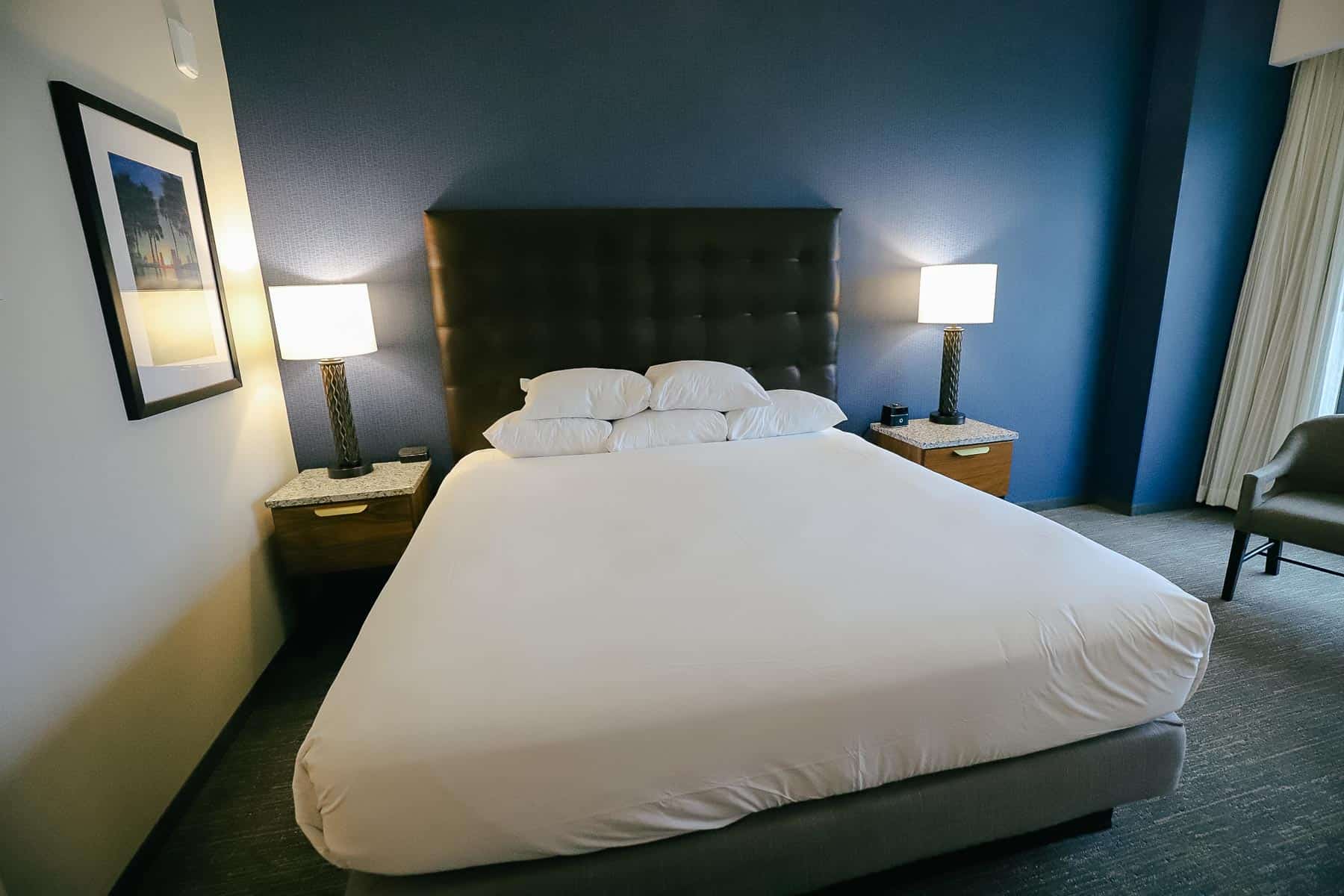 Here is a view of the room, looking back from the window.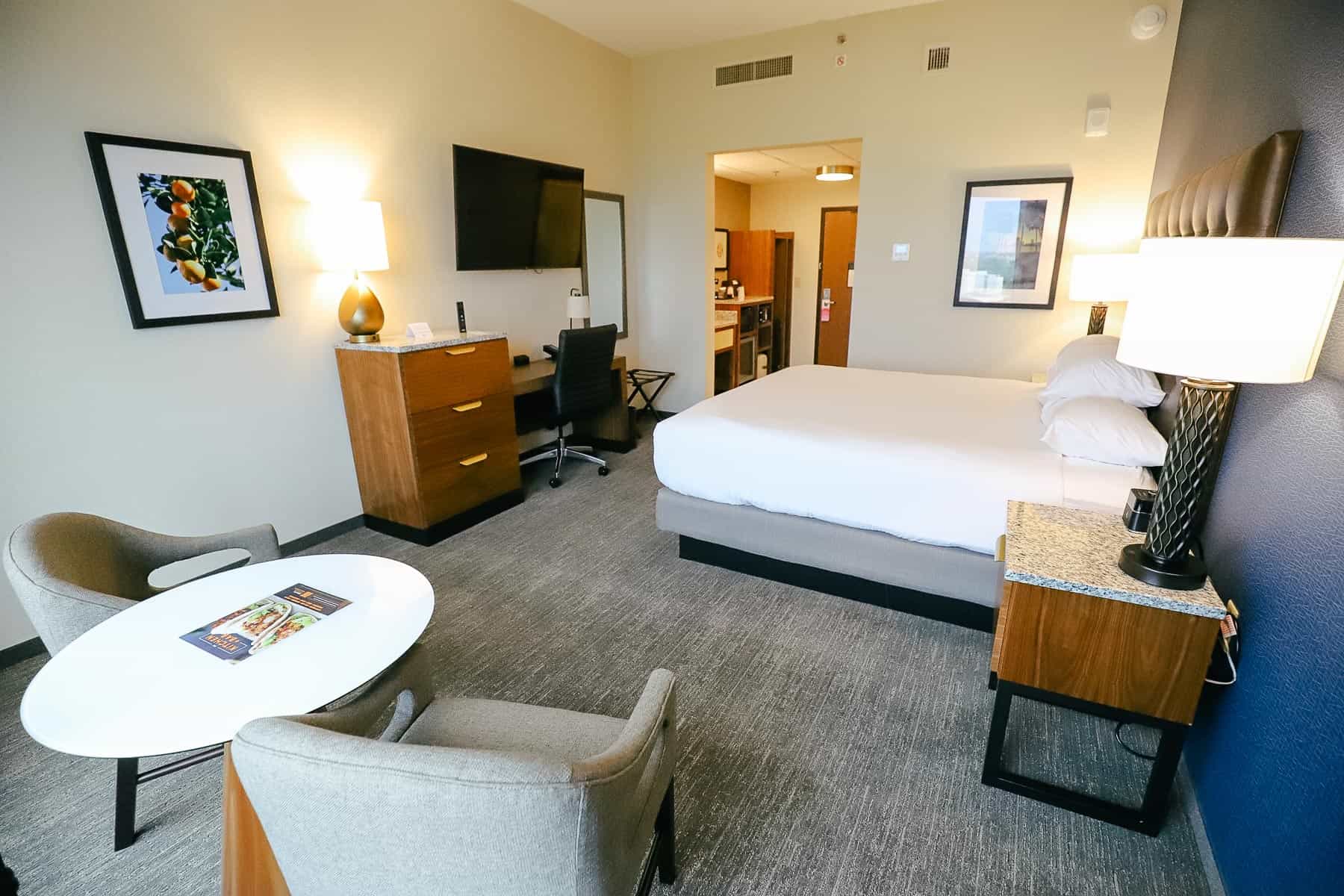 It was an impressive room, especially given the reasonable rate.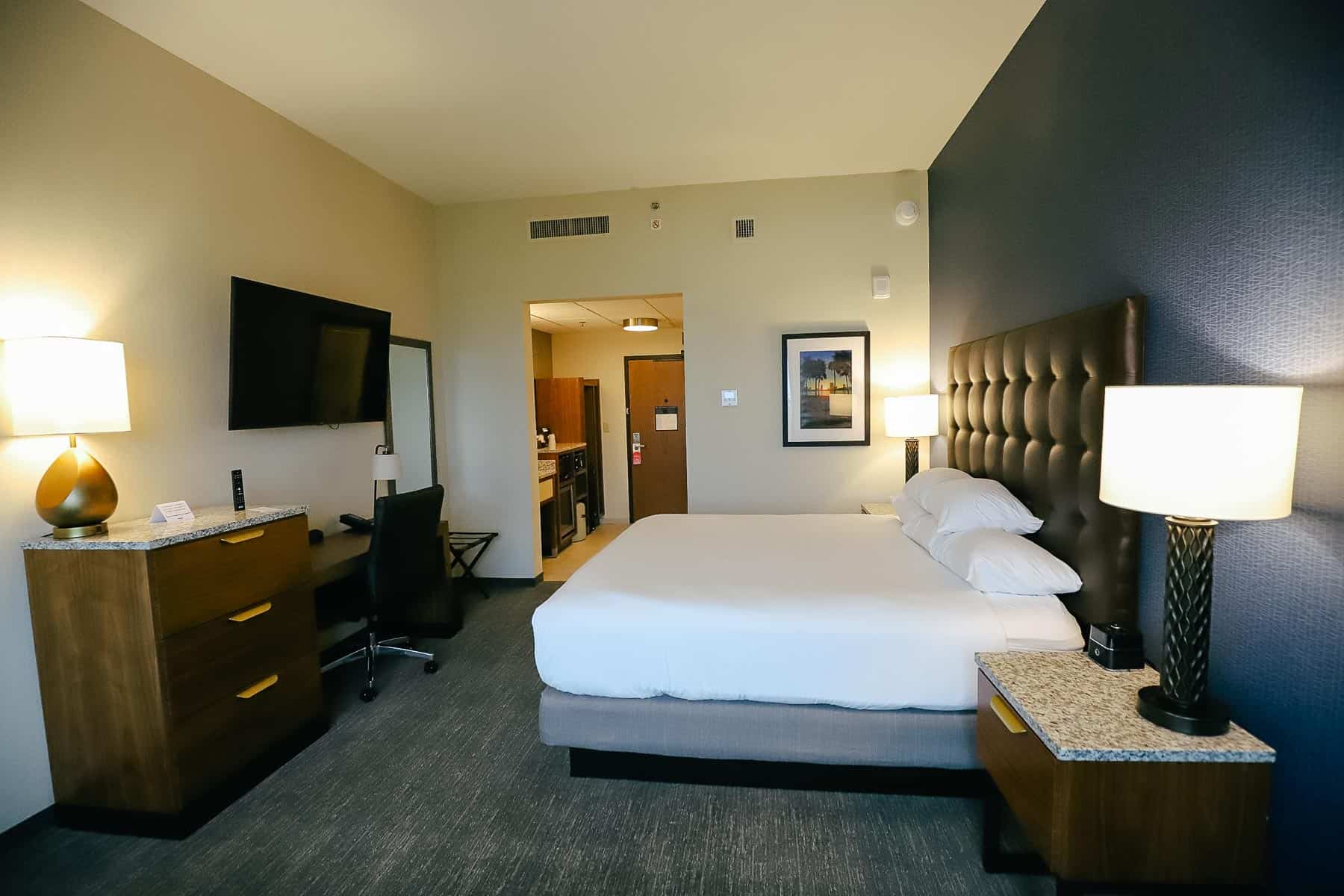 A tufted headboard provided a pleasant backdrop for the bed. It was comfortable to lean on while watching a little television before lights out. Speaking of comfort, the plush-top mattress made me realize I needed a new one. It was a noticeable good night's sleep.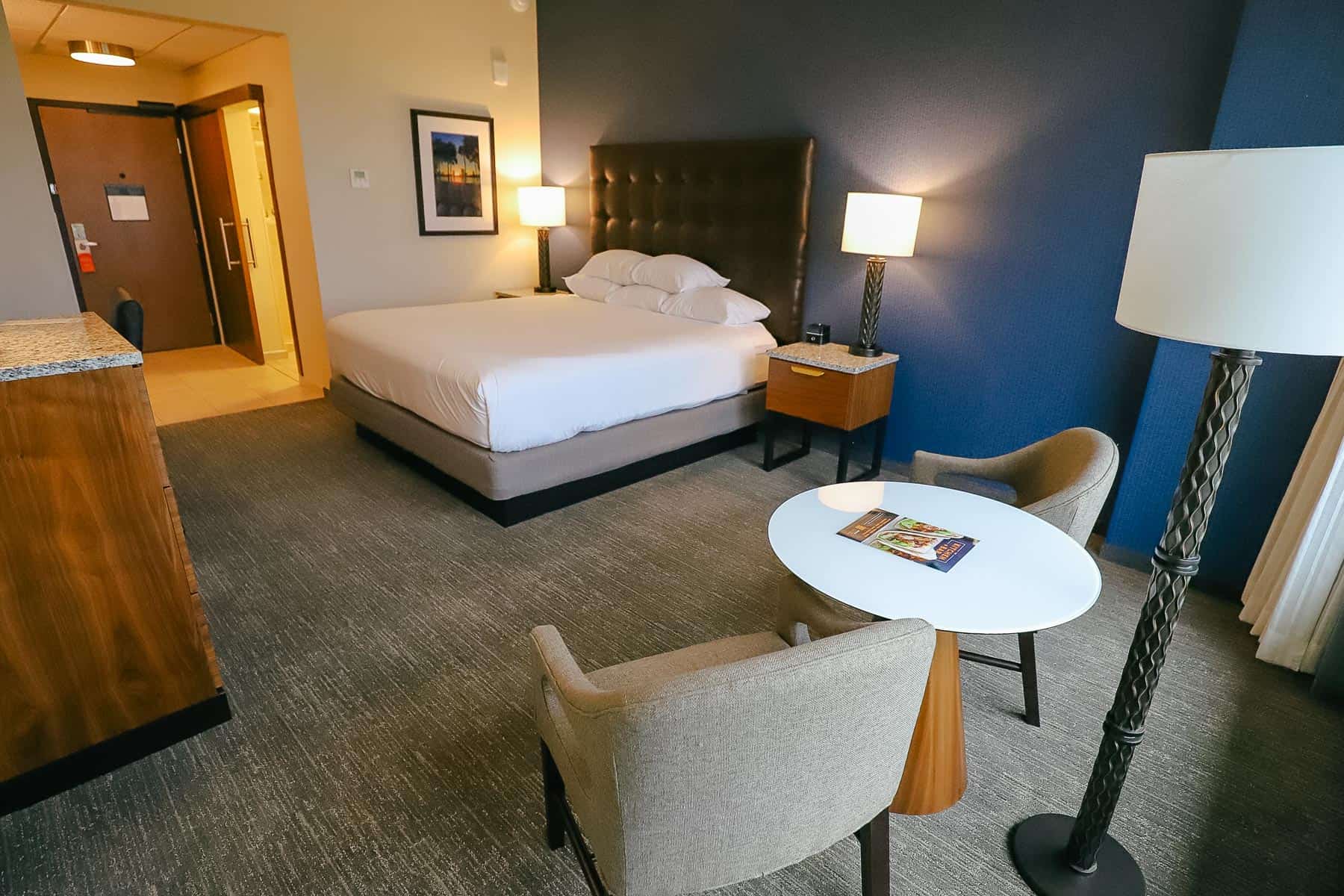 Each side of the bed had a nightstand with storage. Lamps and plenty of outlets were available.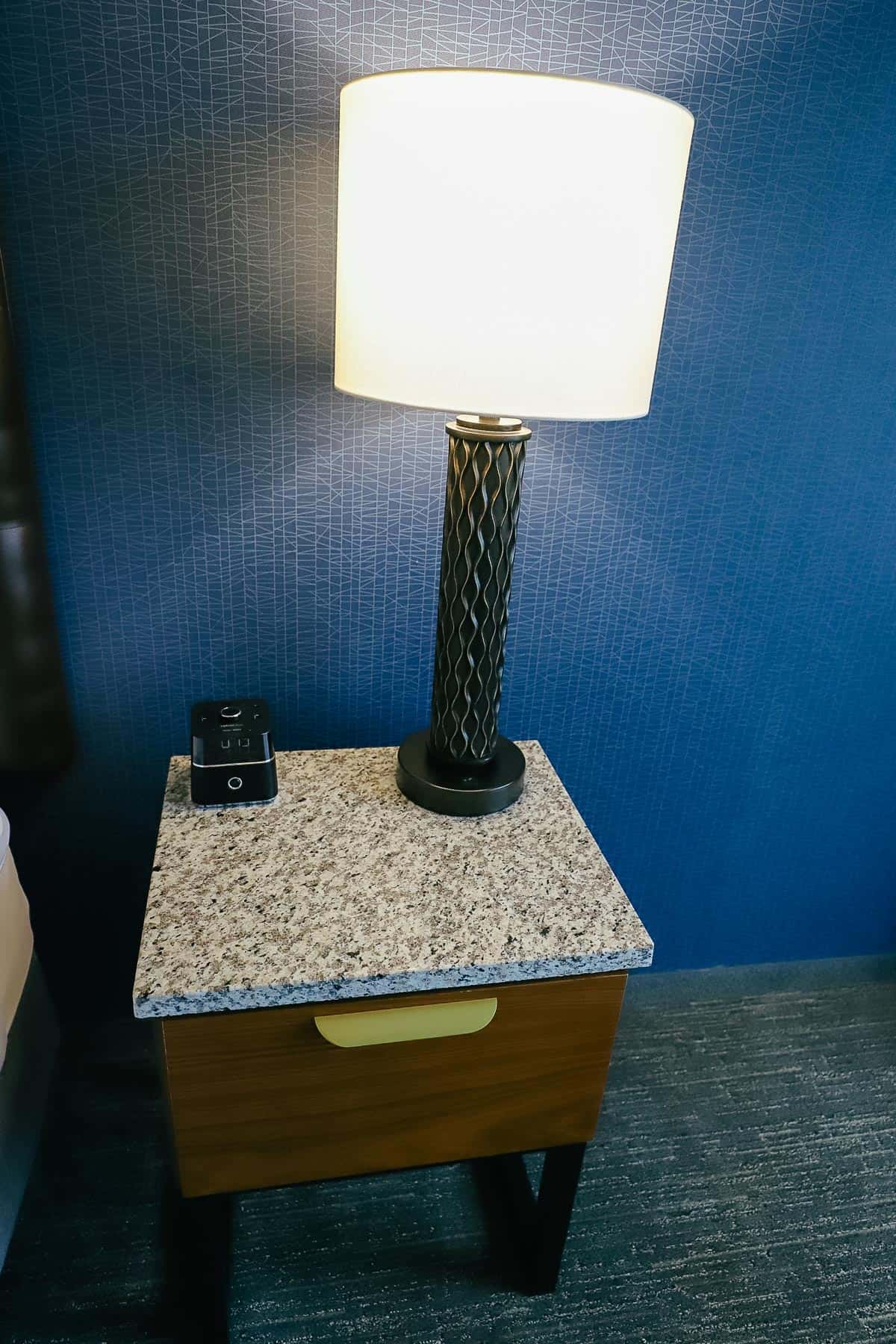 Here is a closer look at one of the outlets and USB ports on the nightstand.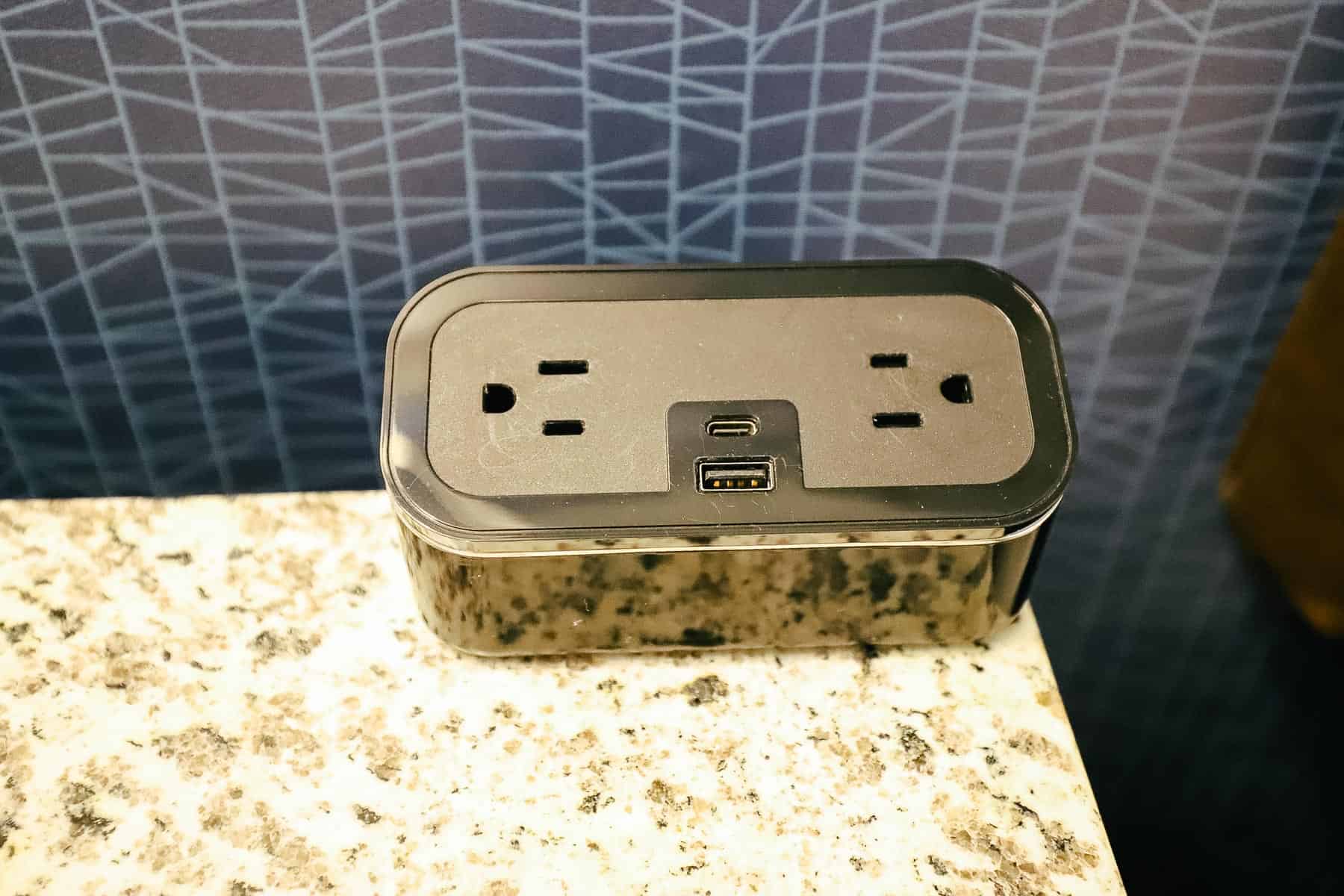 A thermostat on the wall near the bed allows guests to adjust the temperature to their liking. It was not a far trip from the bed to turn the temperature from "ice cave" to off first thing in the morning.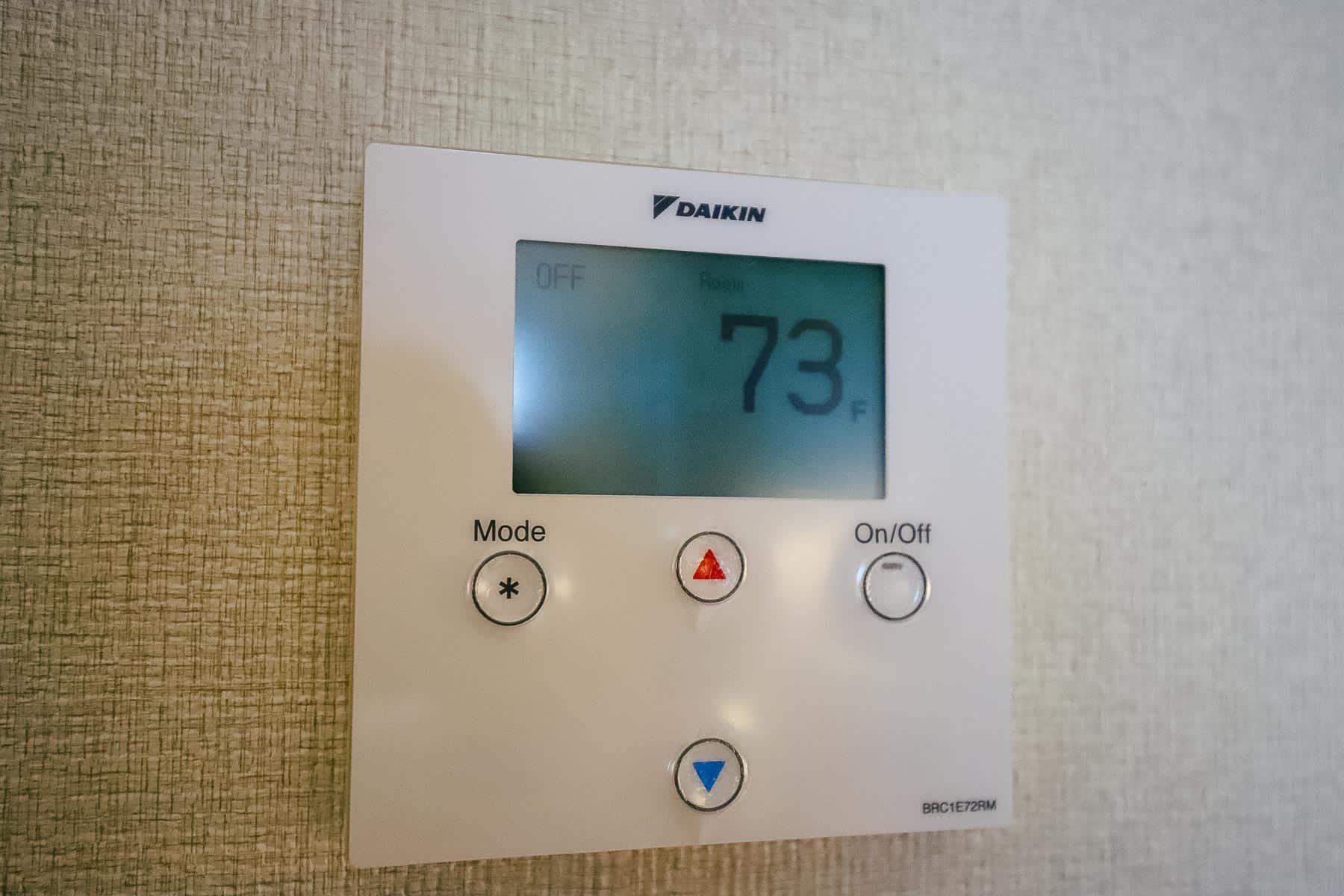 A storage area and desk sit on the opposite wall.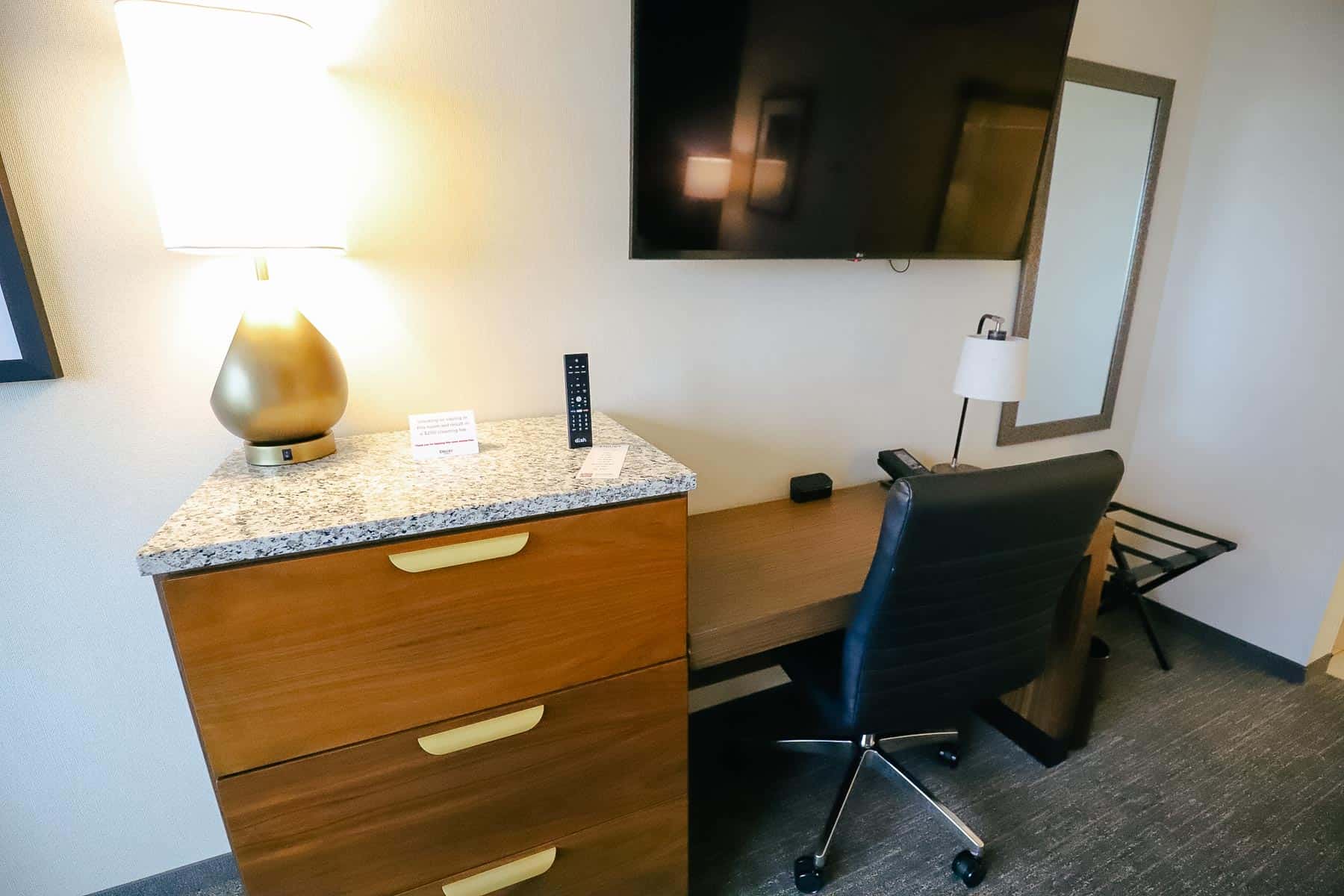 This was one of the most comfortable hotel desk seats I've encountered.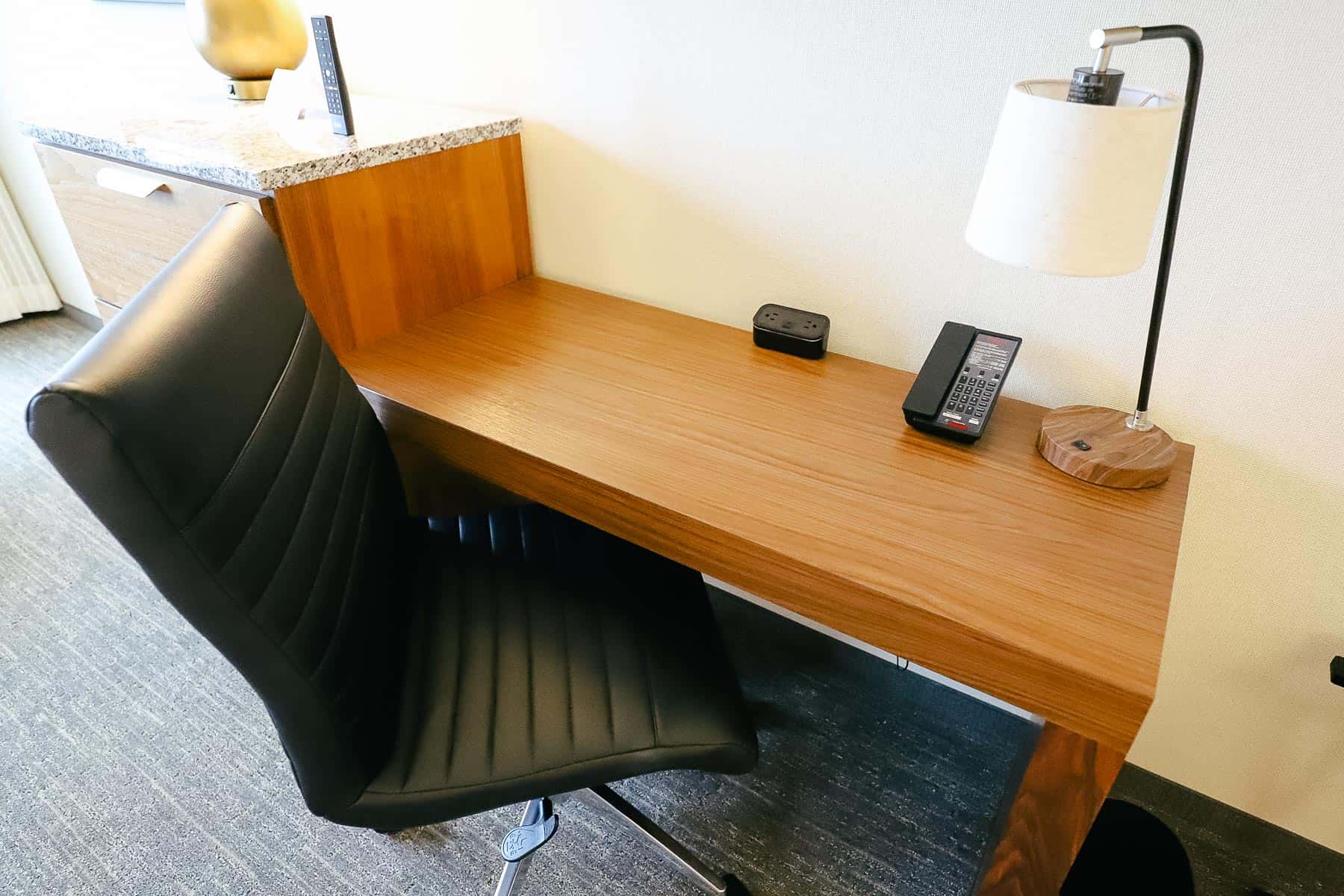 An additional outlet and USB port were available.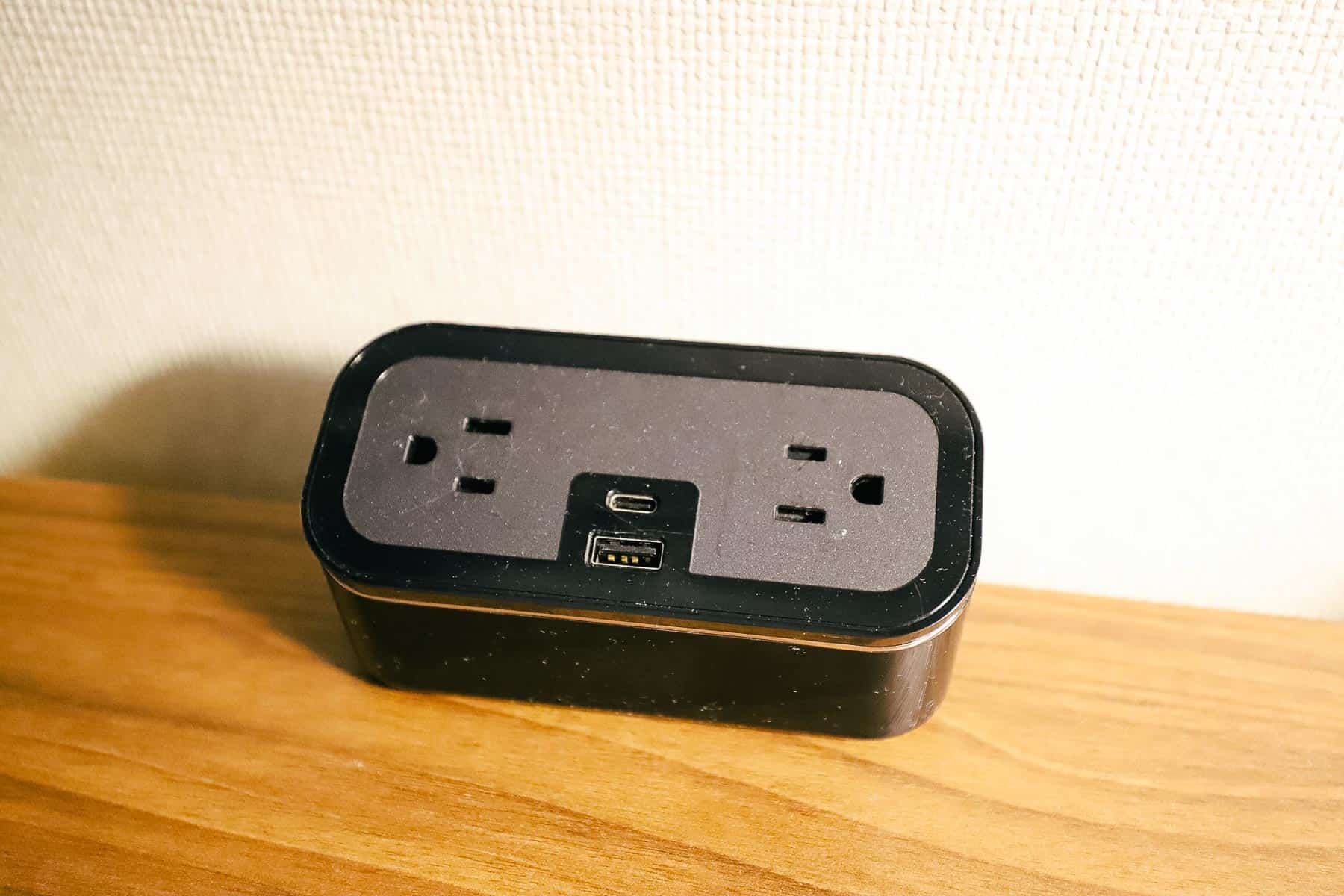 Here is the channel guide for the television. You could also sign into Netflix and other popular television apps with an account. Who knew we would live in a time when television options traveled?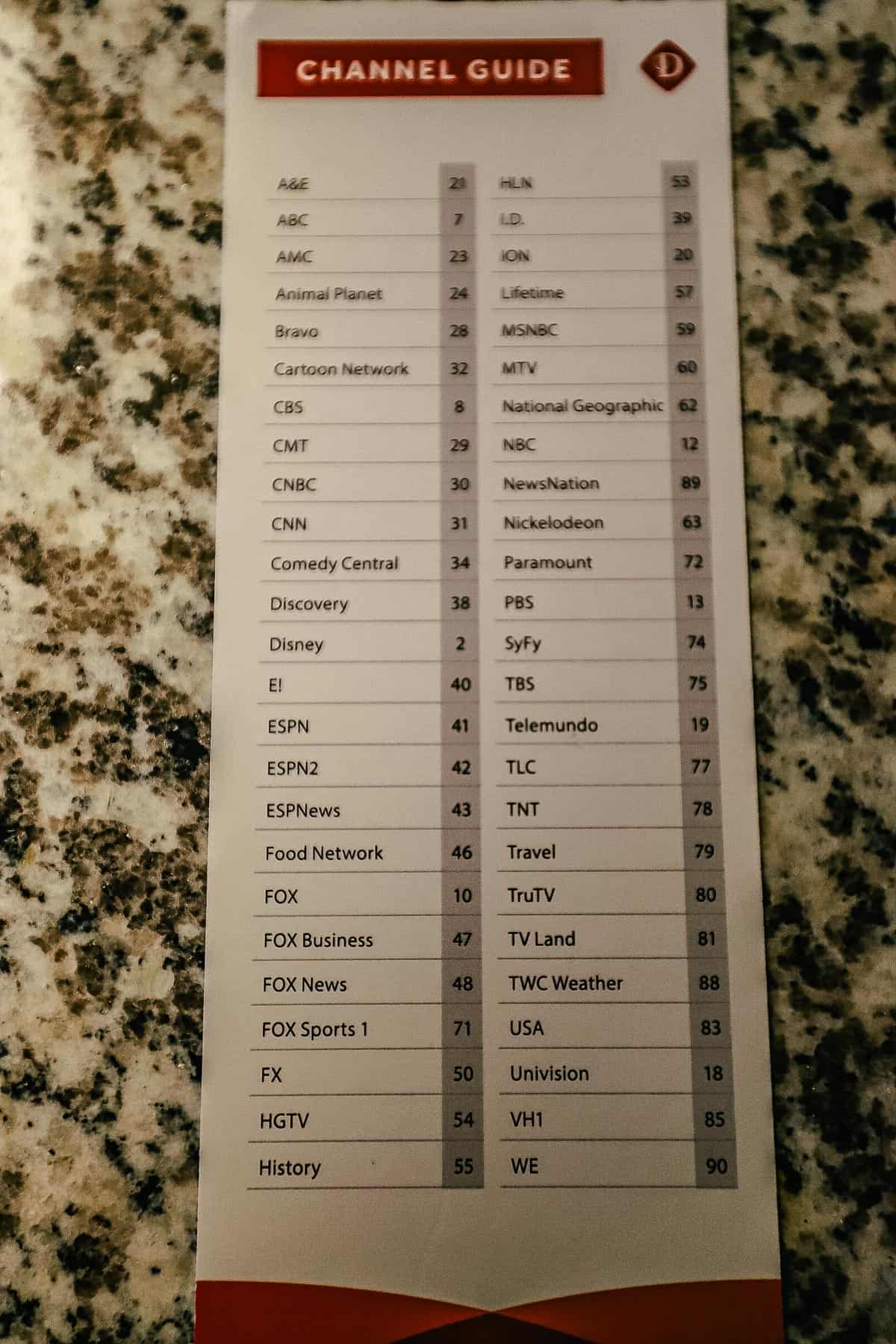 As always, I appreciated having access to a luggage rack. Although I prefer to unpack, I can live out of my luggage on shorter trips.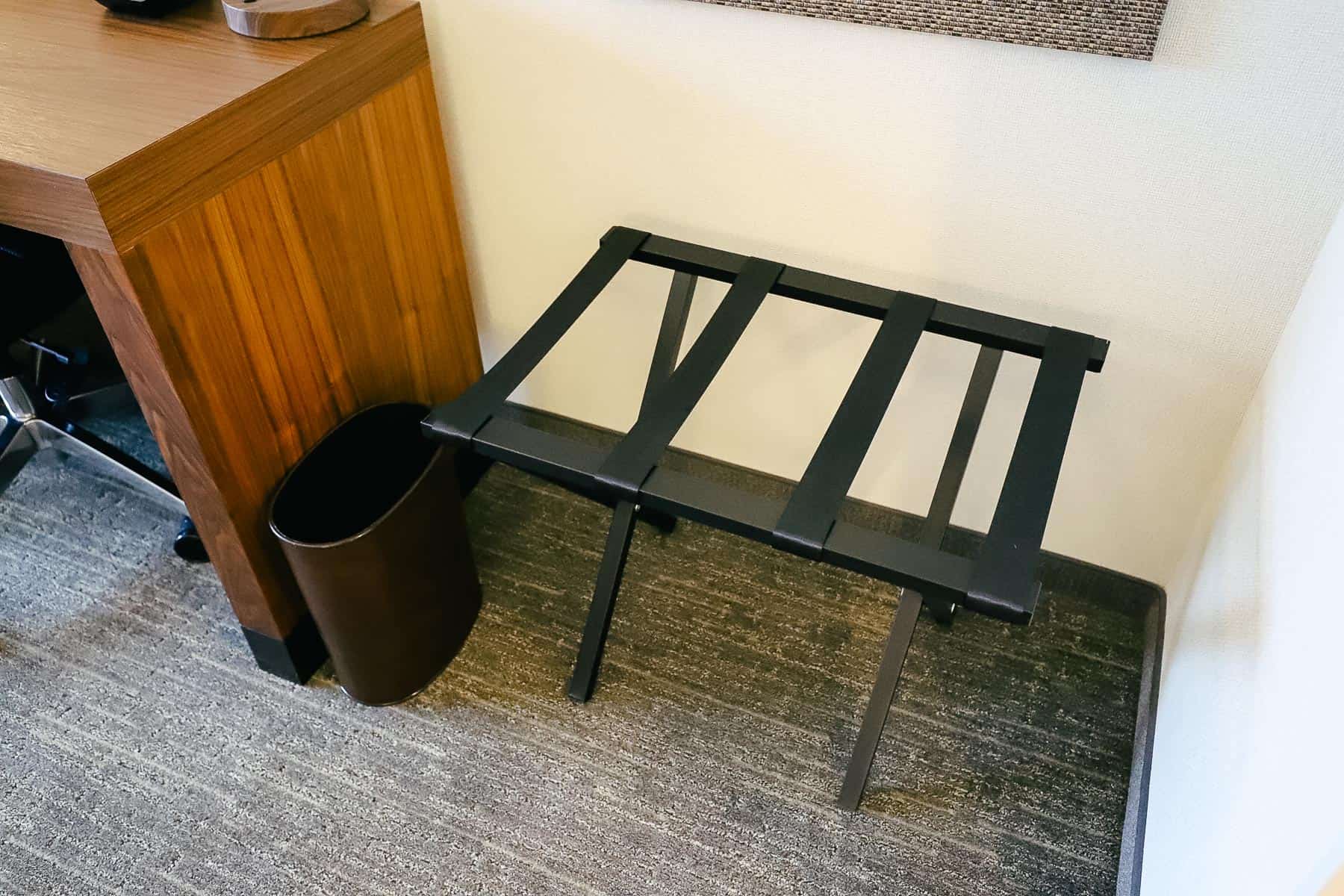 When you first enter the room, you'll notice the foyer is packed with amenities. Most will appreciate this area over the wasted dead space in many hotels.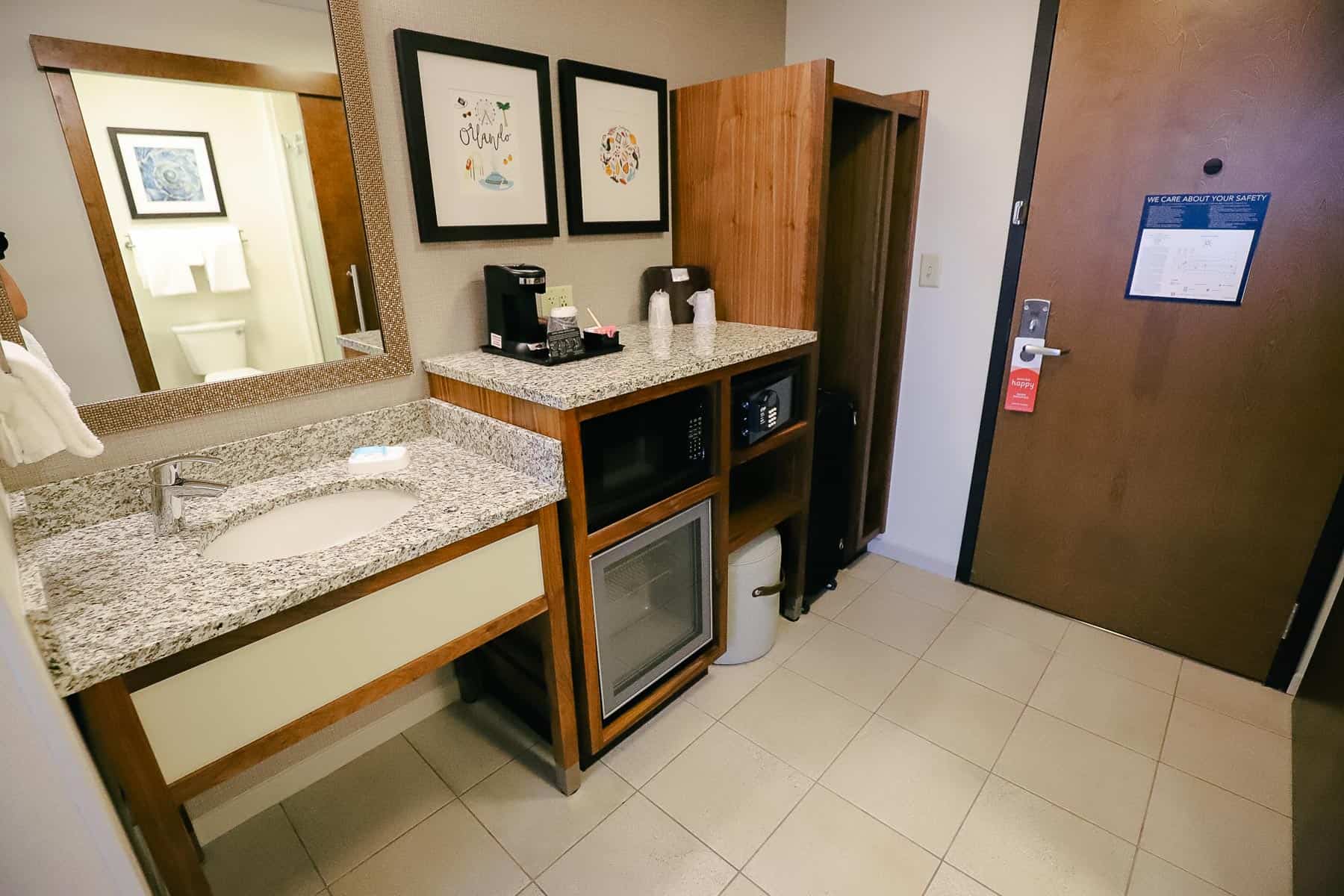 Yes, all those items come with a standard room. Let's look closer.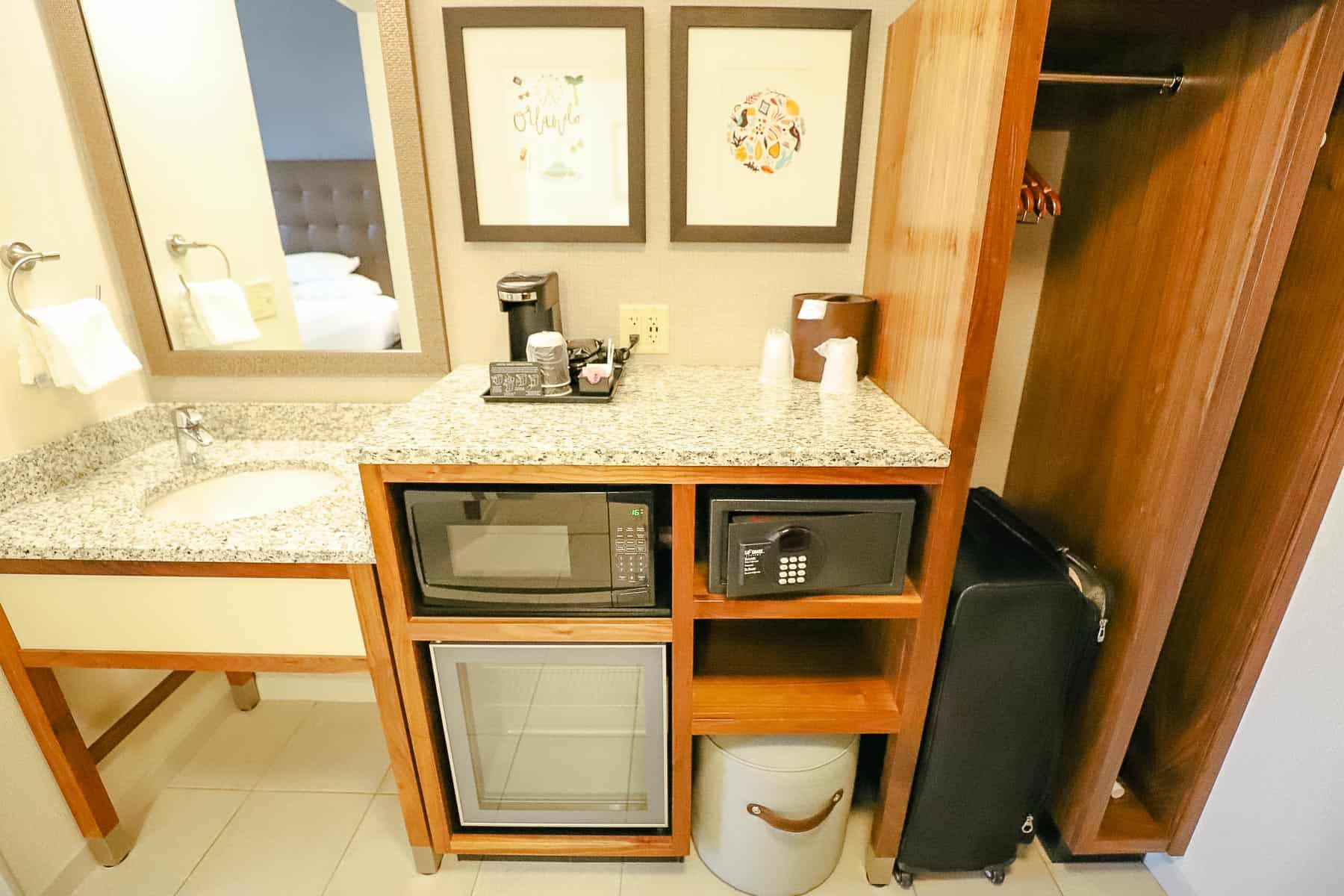 Instead of a private closet, a built-in area provides a rack to hang items. An iron with an ironing board was also available. You might notice I slid my suitcase into this space while taking photos of the room.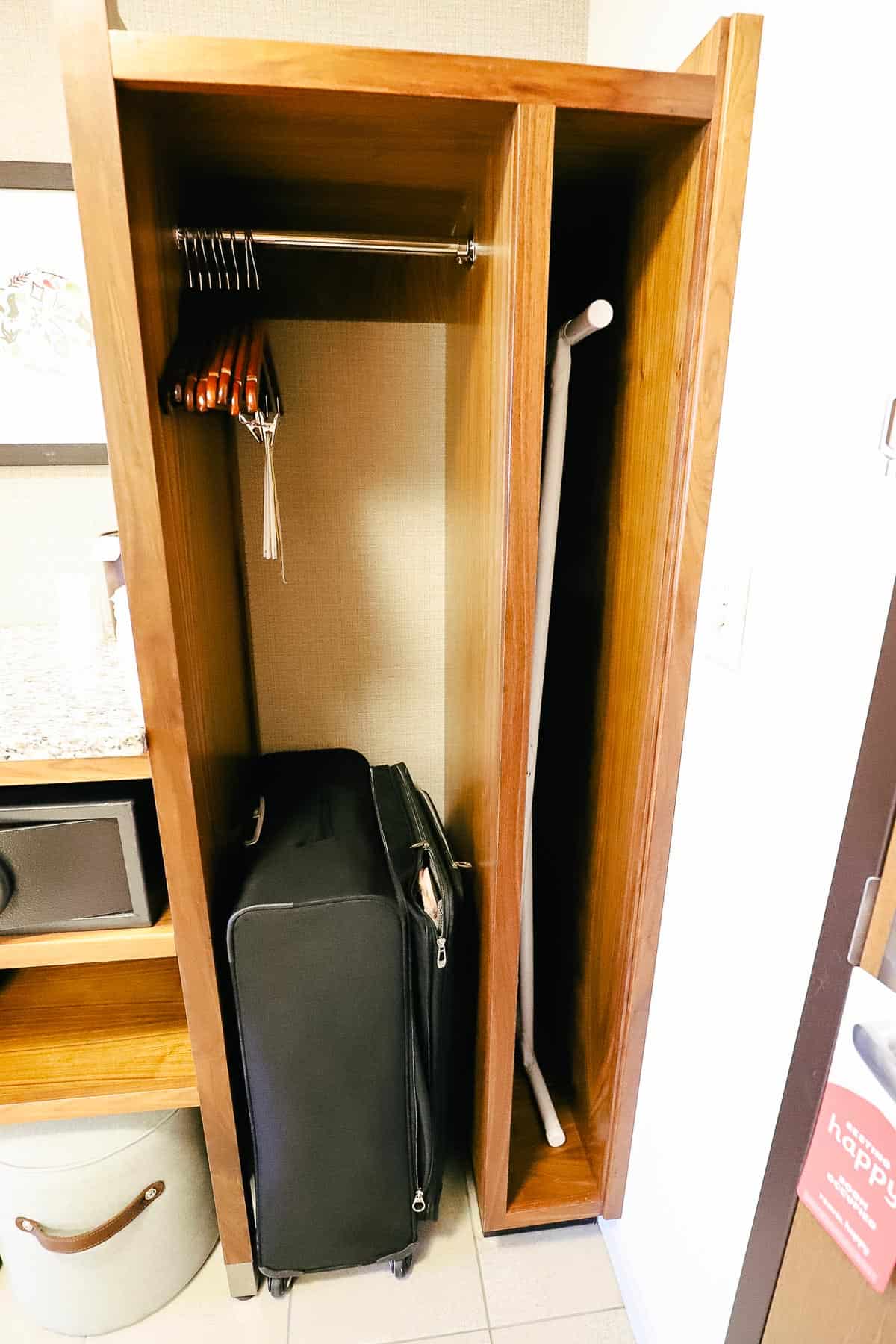 An individual cup coffee maker was available. Since complimentary coffee, among many other things, is available most of the day, you probably won't see the need to use this one in the room.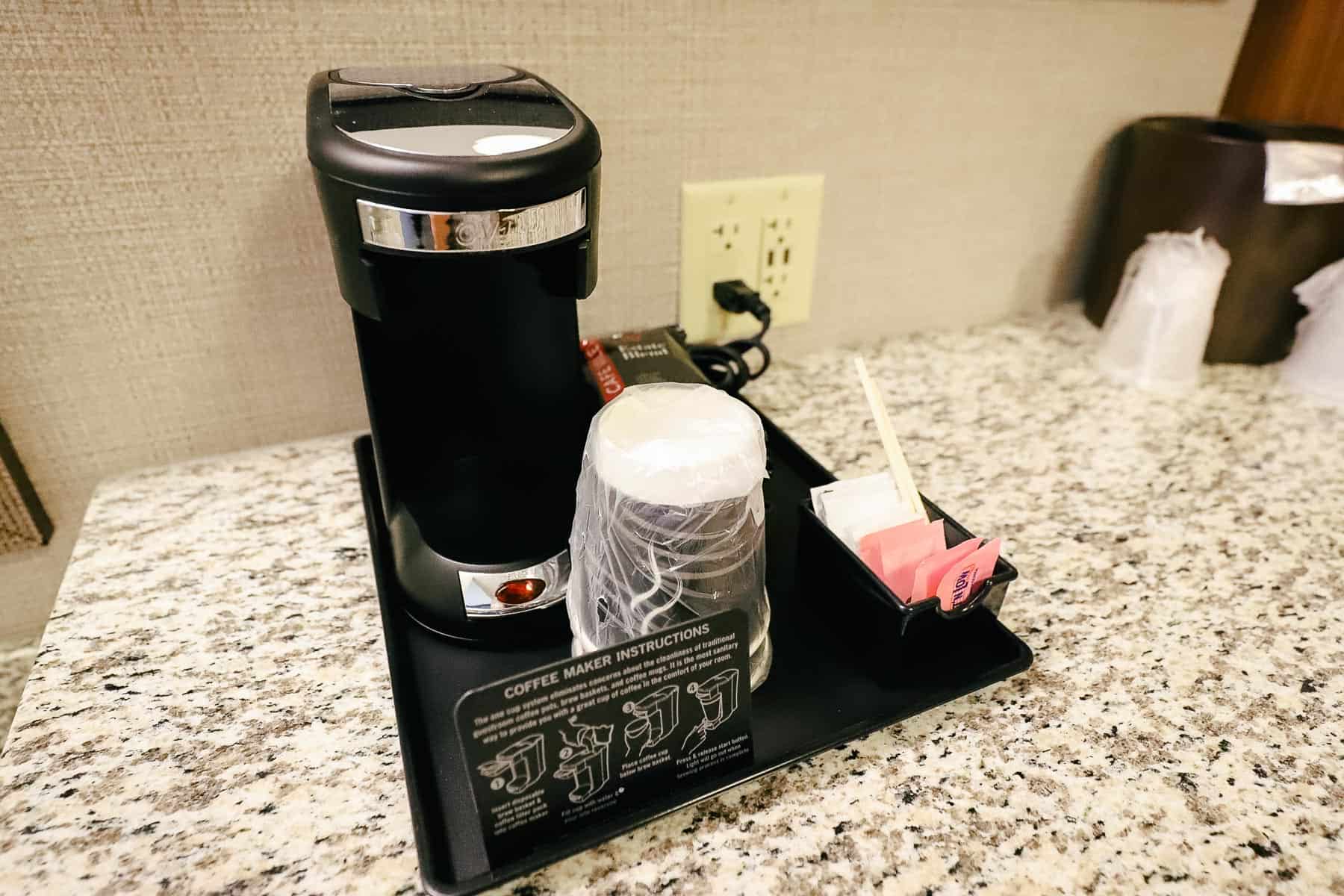 An ice bucket was available. Ice machines are located close to the elevators.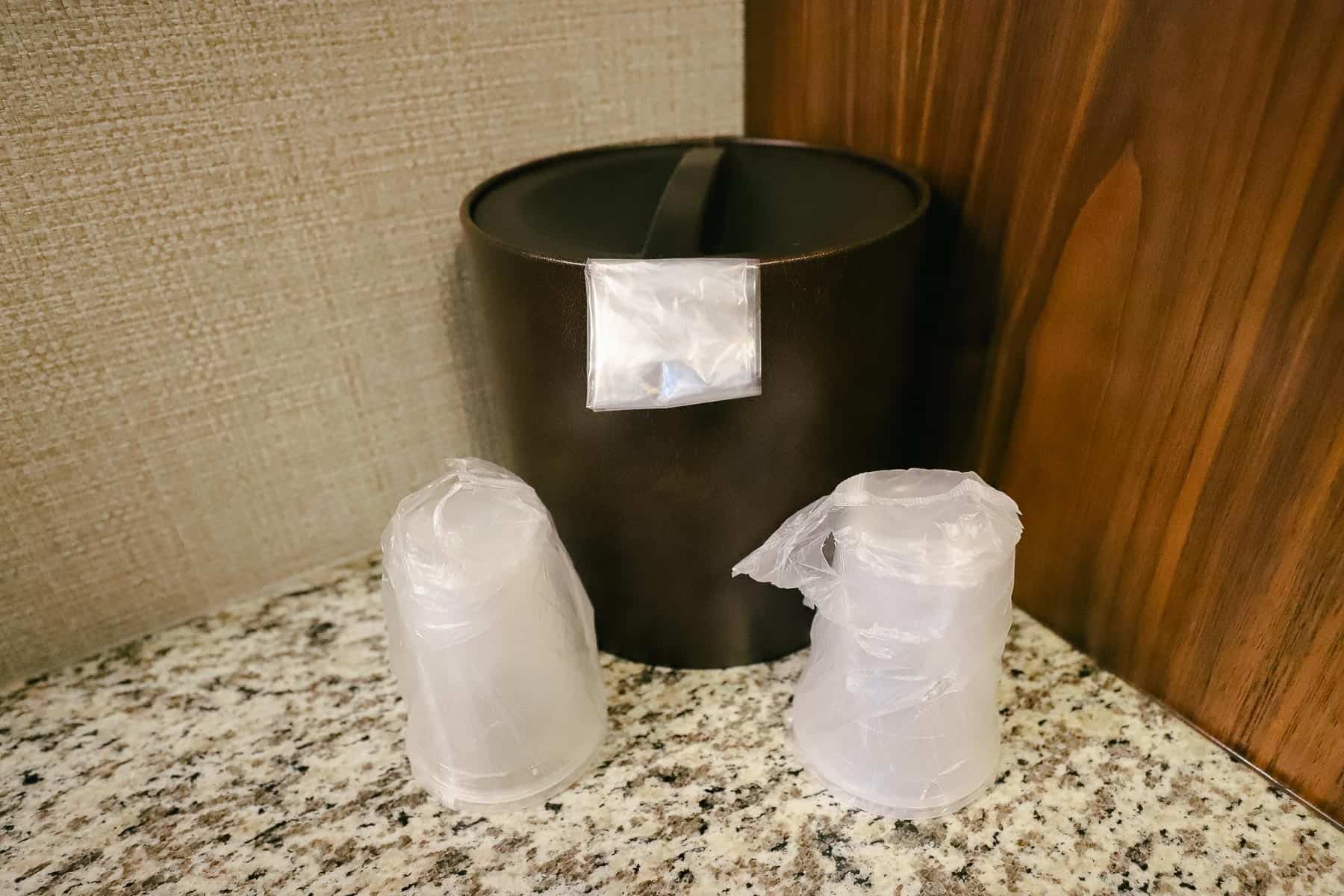 This separate vanity with sink and mirror is a nice touch. You could use it to have extra space to get ready outside of the bath or for preparing any food items in the room.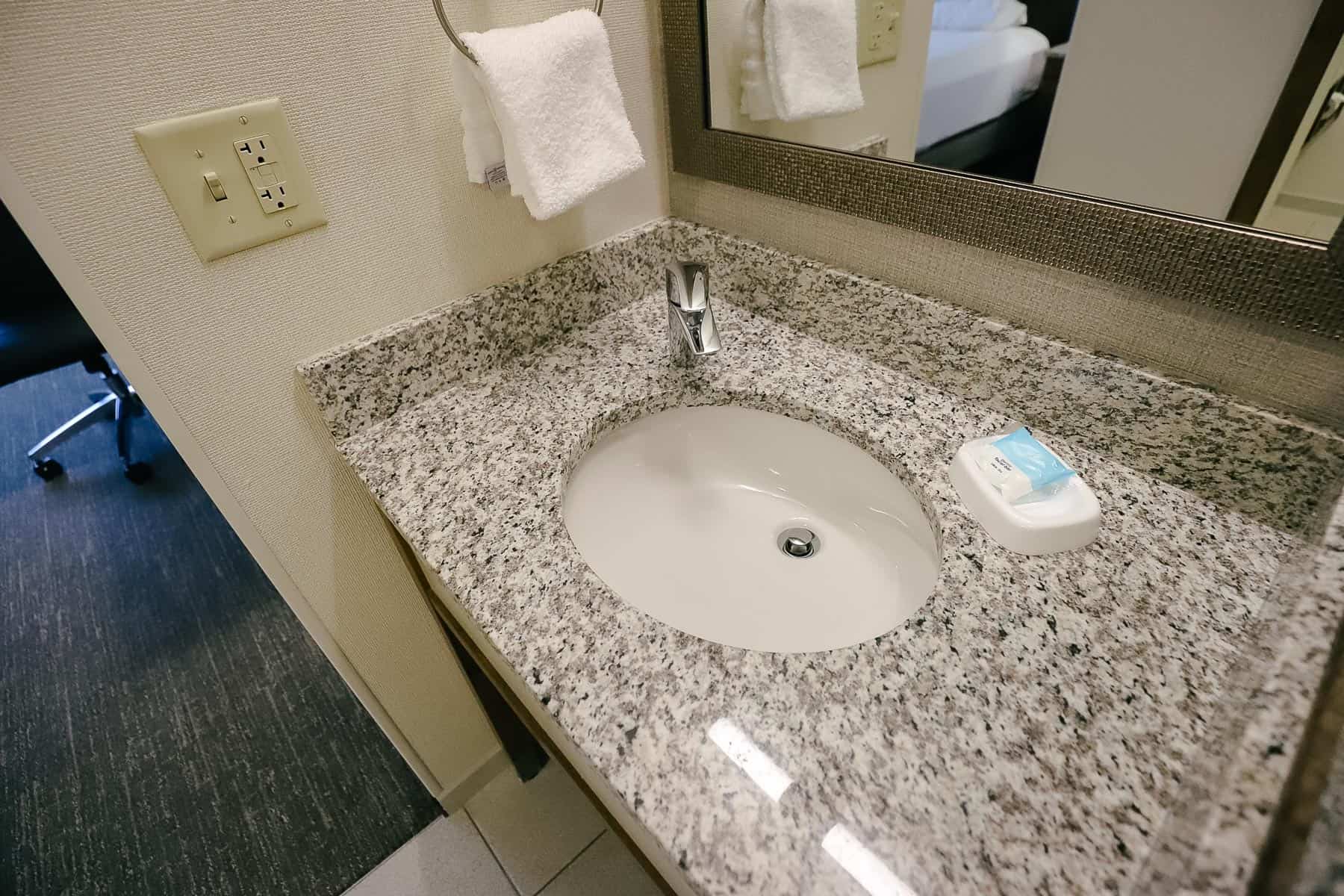 Under the counter, you'll find a microwave, a mini-refrigerator, a safe, and a cubby hole for storage.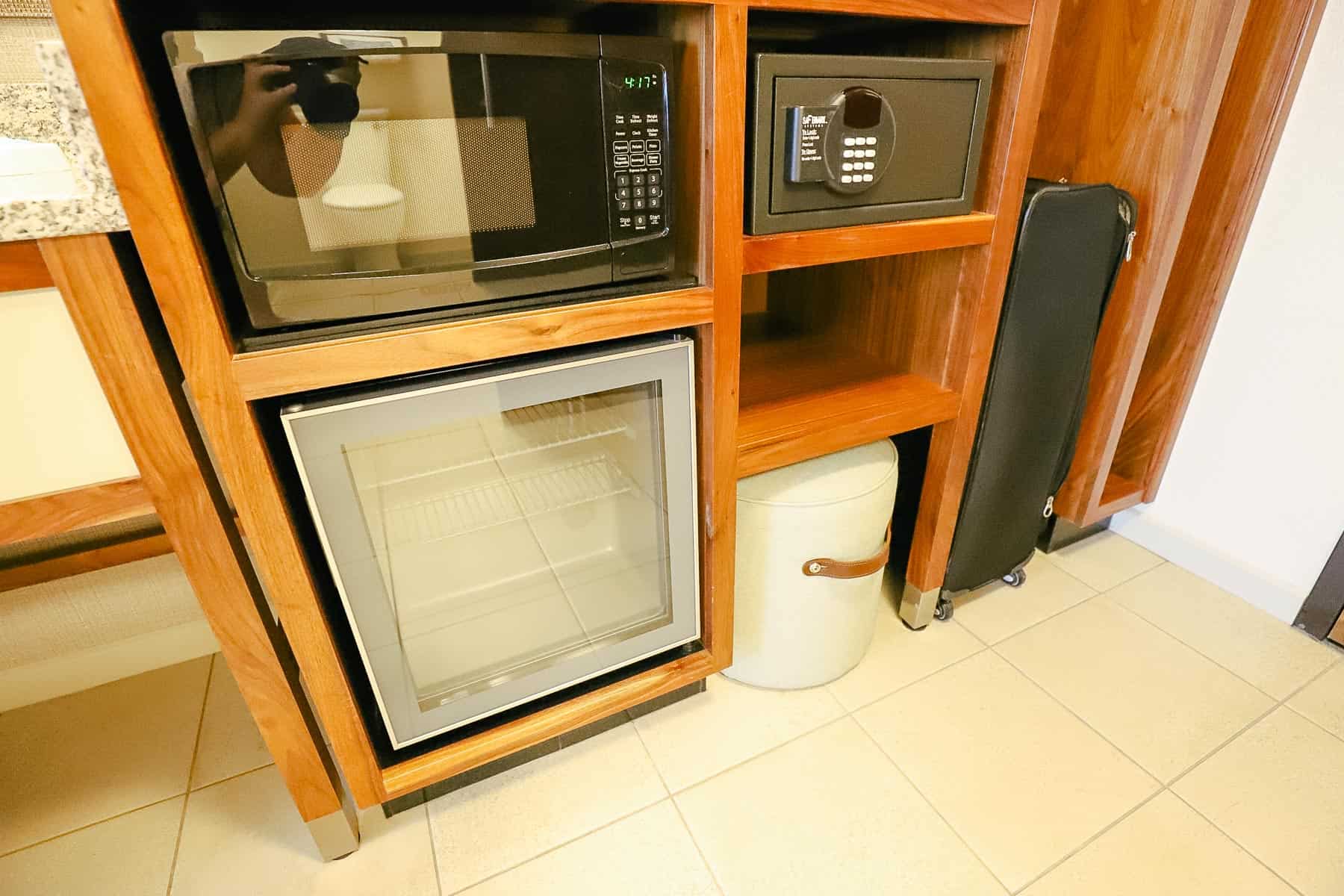 A small seat under one of the cubbies could be used at the vanity.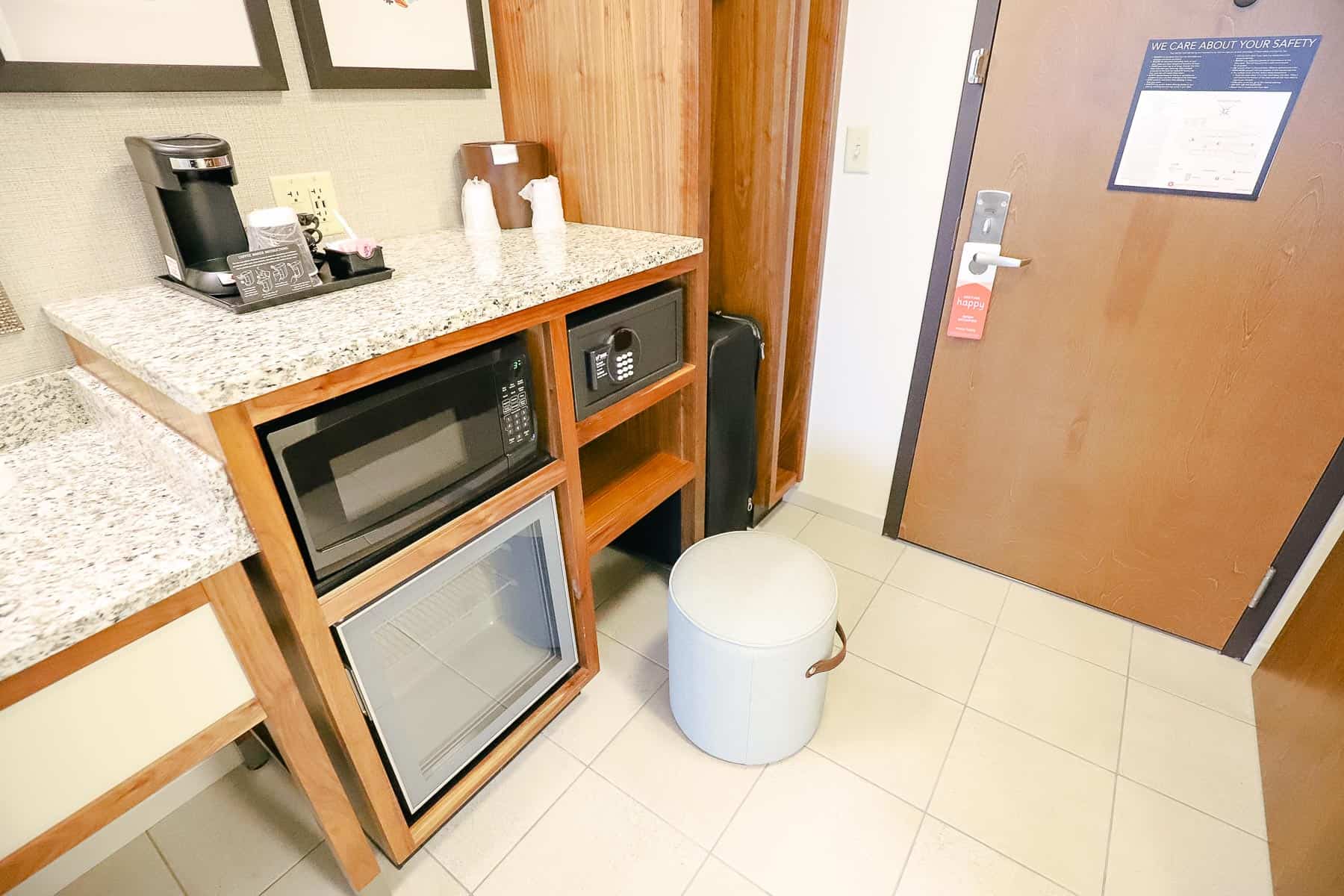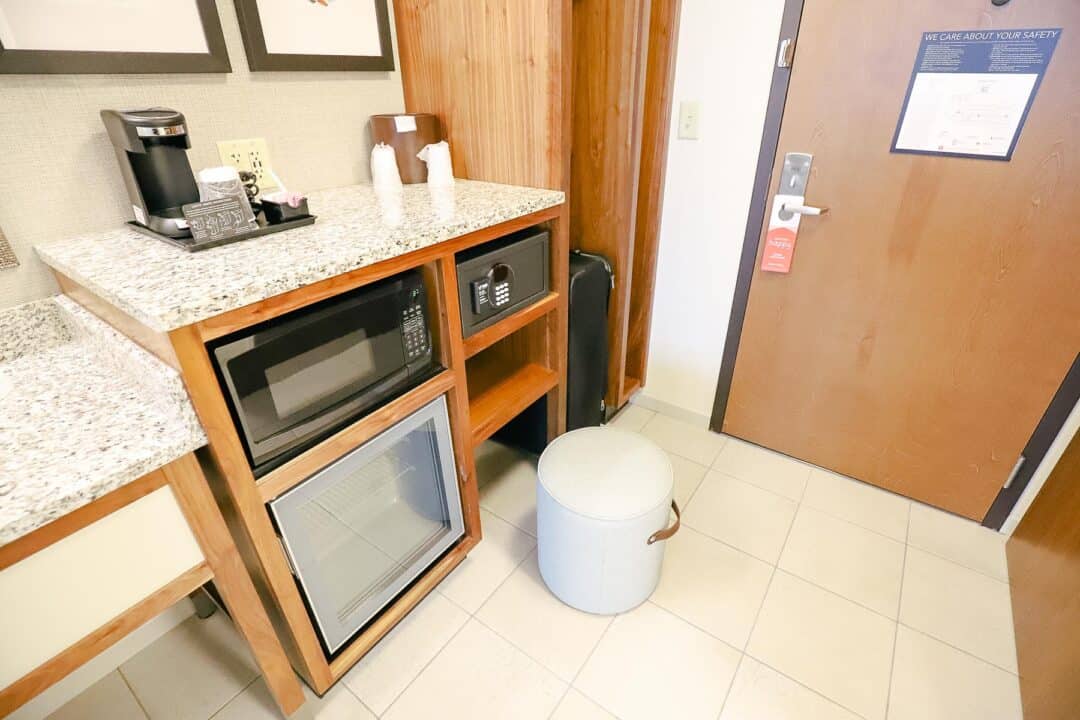 Here is a look inside the mini-fridge or beverage cooler. It's the same size as most.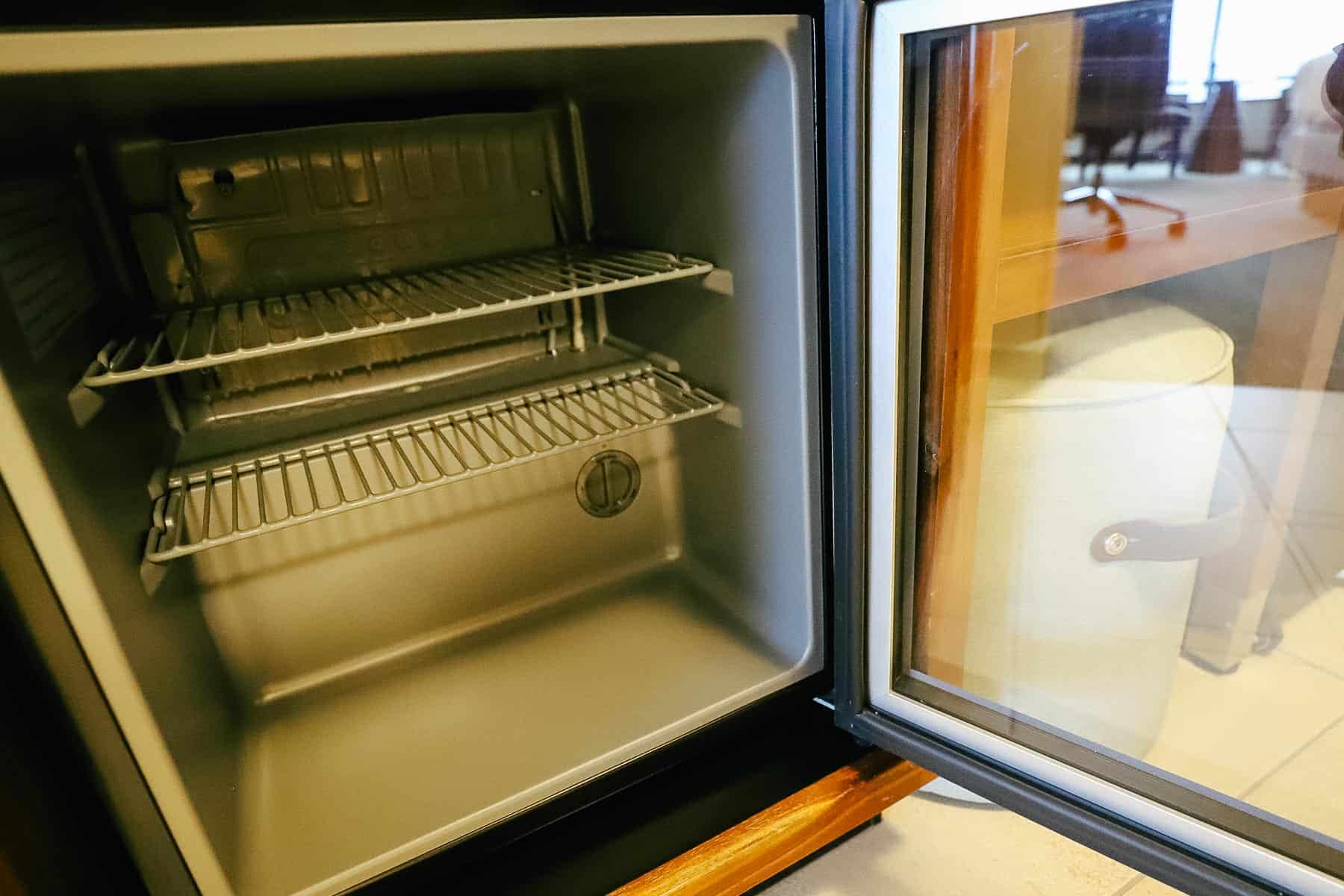 An in-room safe was available. It was large enough to hold most valuables, including electronic devices and laptops.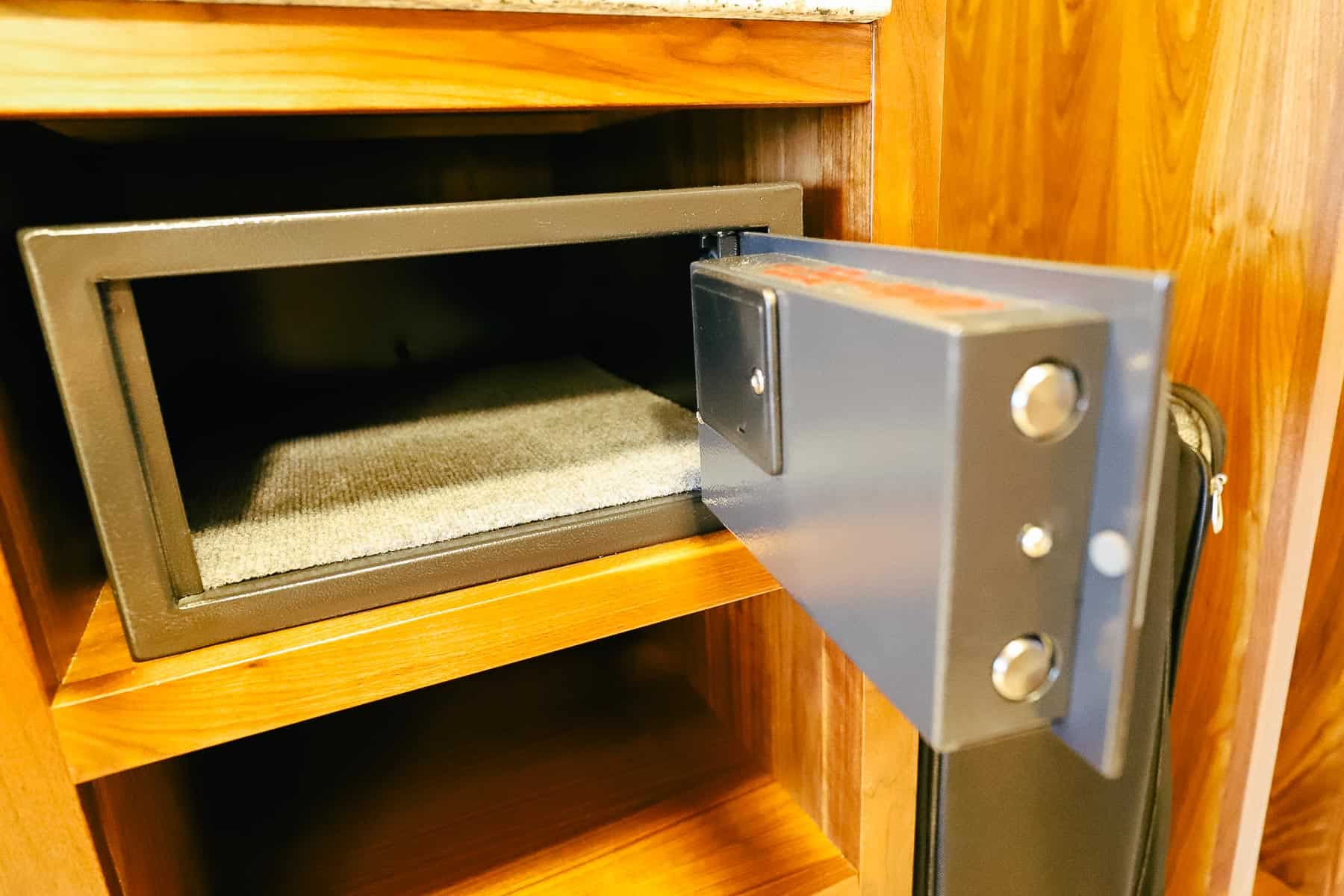 The guest bath featured a walk-in shower.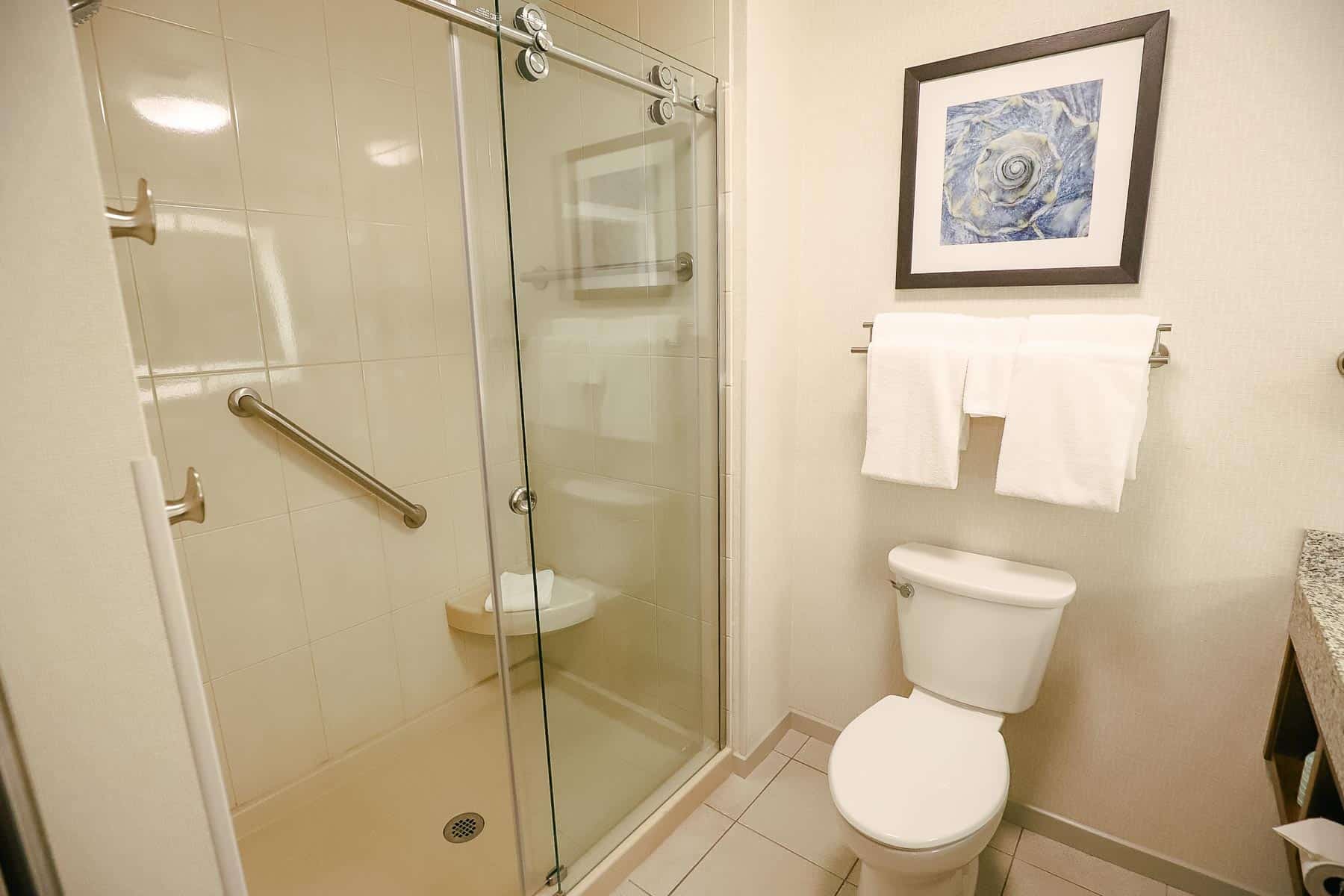 It had a sliding glass door and excellent water pressure.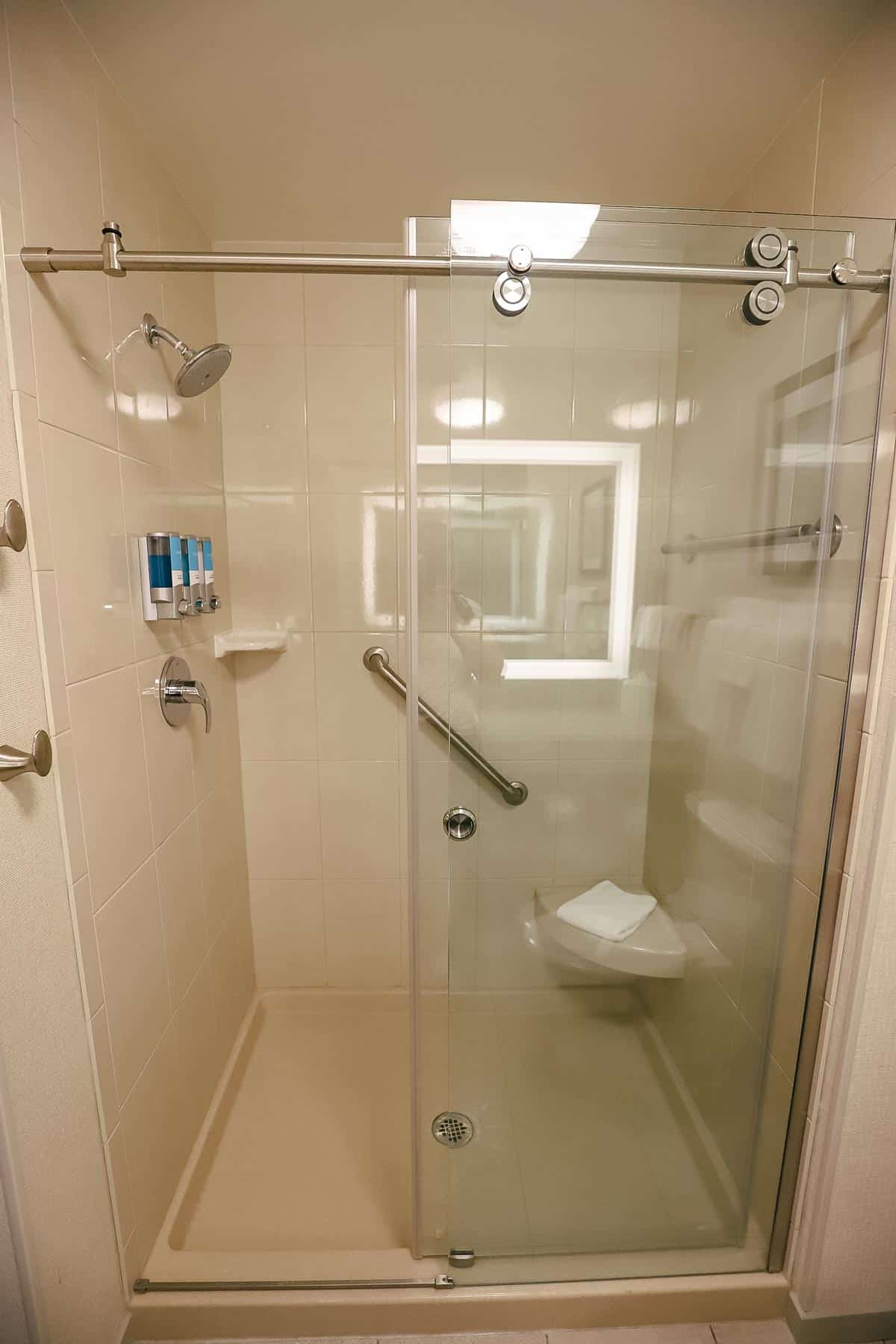 Inside the shower, built-in containers offered shampoo, conditioner, and body wash.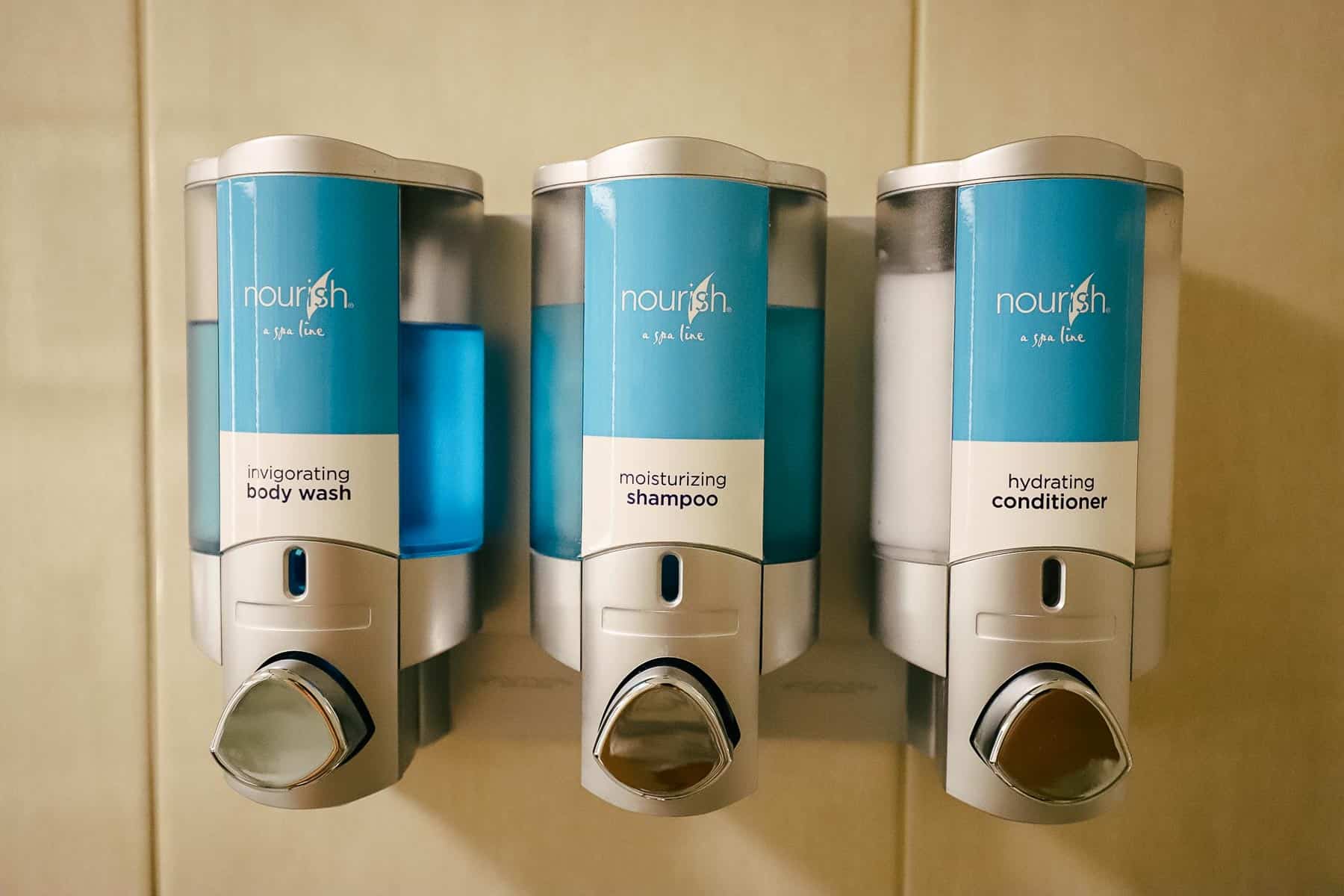 It was a functional space.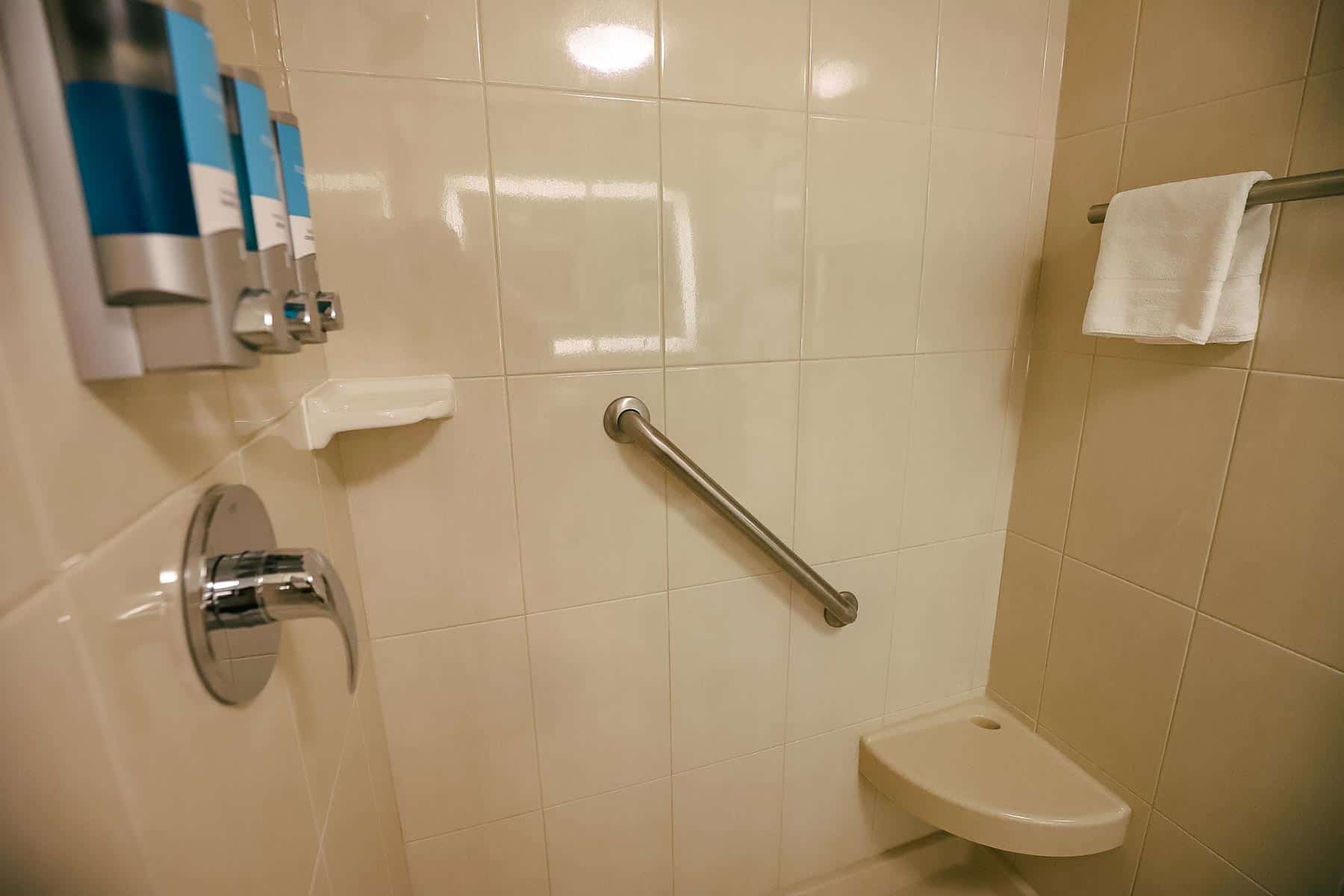 You know I appreciated this ledge at the back of the shower. It can be difficult to shave your legs with nowhere to prop them.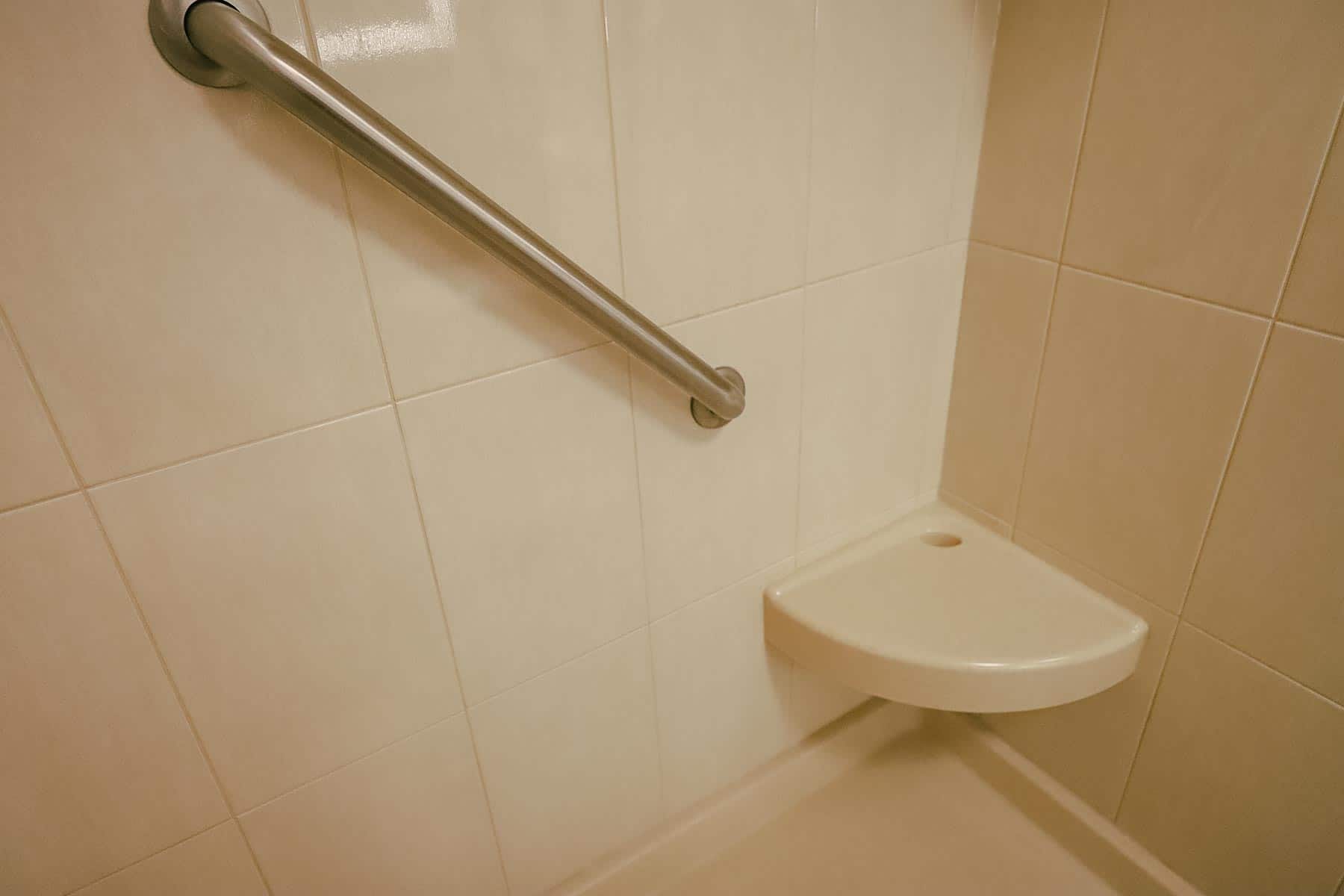 A vanity offered one sink and plenty of extra counter space.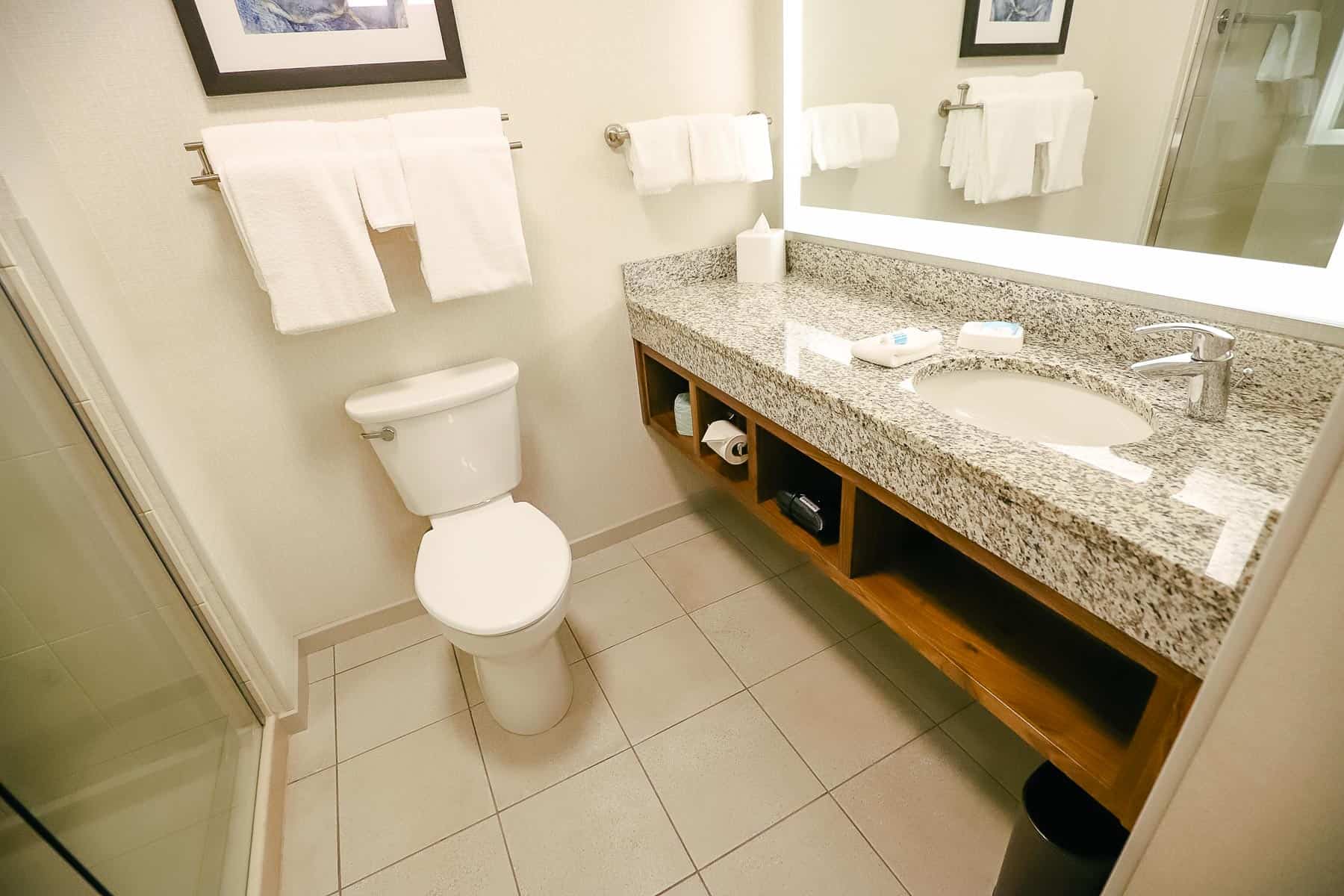 Several open storage areas were also available under the vanity and a hair dryer.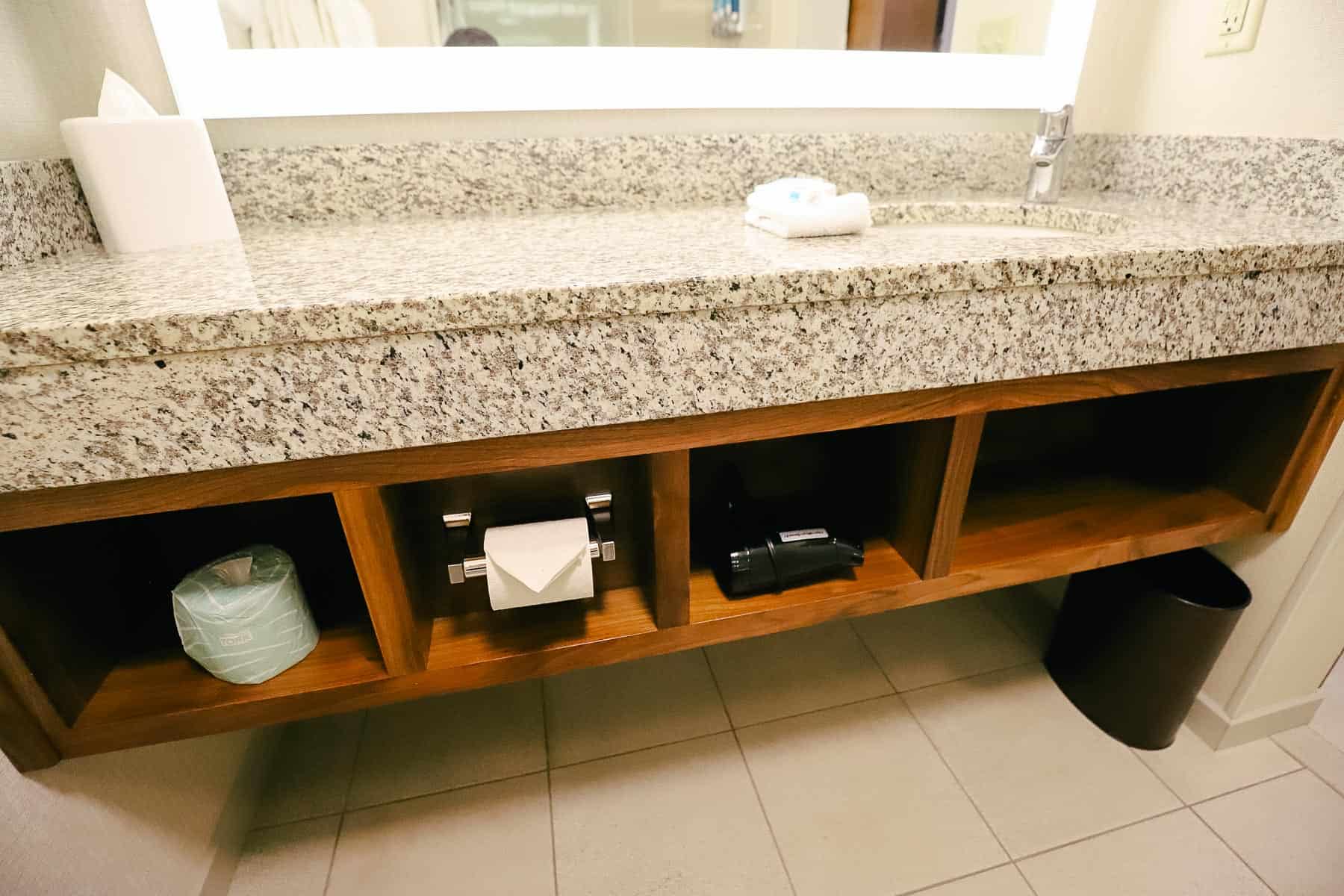 From what I could tell, you could end up with one of two views. My room faced out toward the resort's parking lot with the Orlando skyline in the distance. Two chairs with a table and lamp were available by the window. I turned one of the chairs toward the window to enjoy the view with my morning coffee.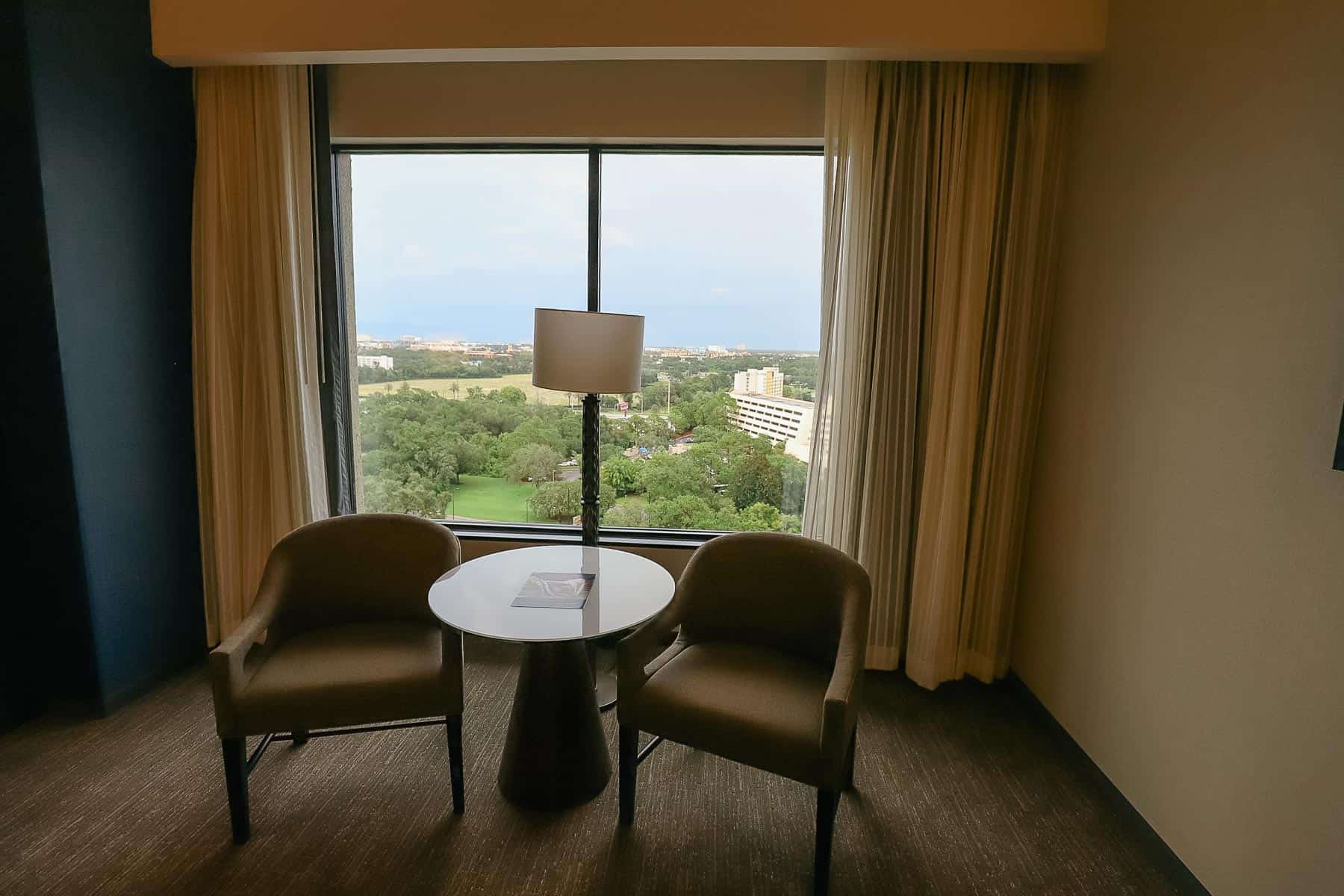 Here is that view. Unfortunately, it rained or was overcast for most of this stay. But the view was pleasant. You could see the Orlando Icon Wheel in the distance. It was lit up pretty at night.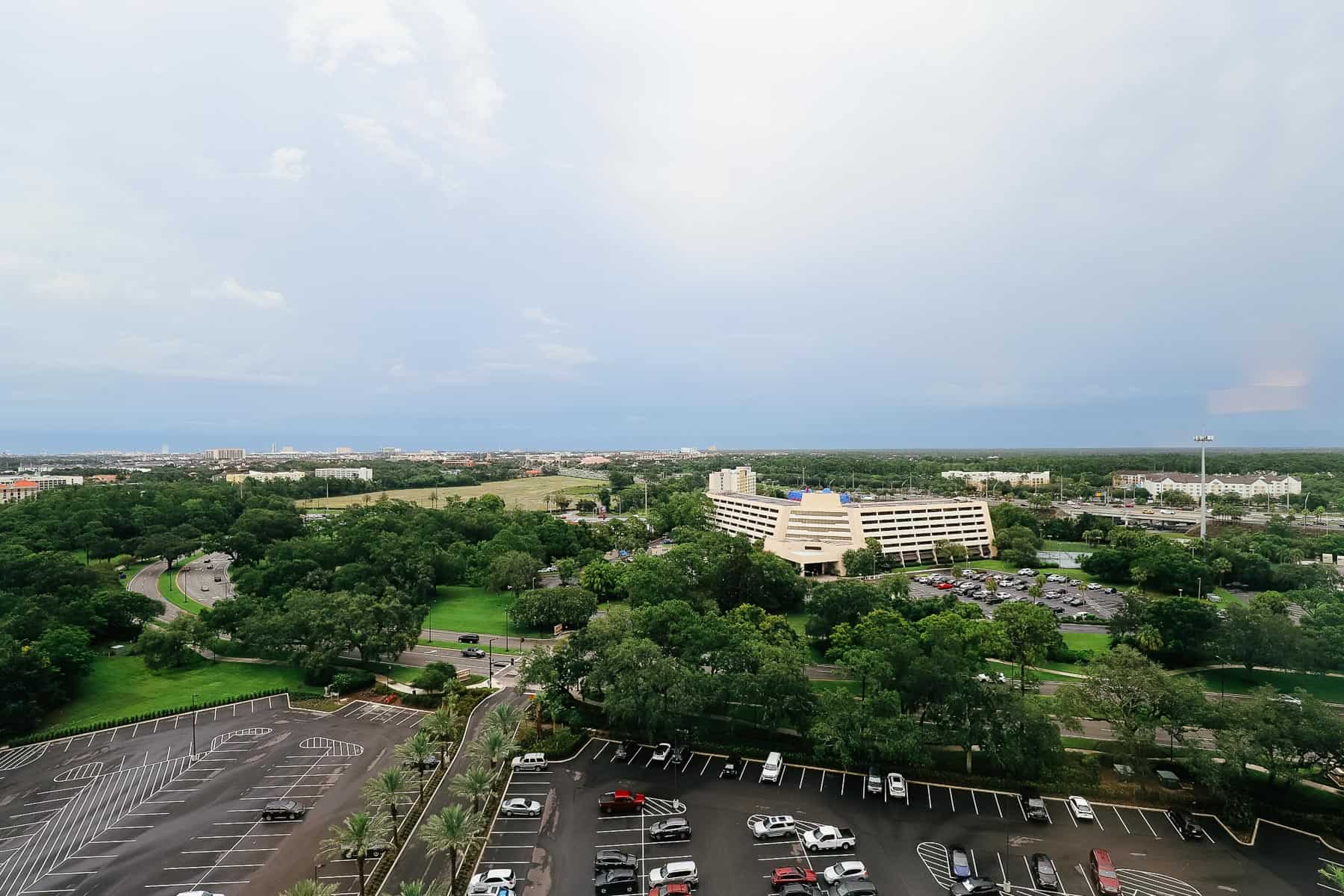 From the opposite side of the hotel, the view faced the Disney Springs and Walt Disney World areas. So at night, you could see a few fireworks in the distance.
Here is that view, which includes the Hilton Orlando Buena Vista Palace across the lake. Spaceship Earth is further back to the right, but it's nearly blocked by the building that holds Guardians of the Galaxy: Cosmic Rewind.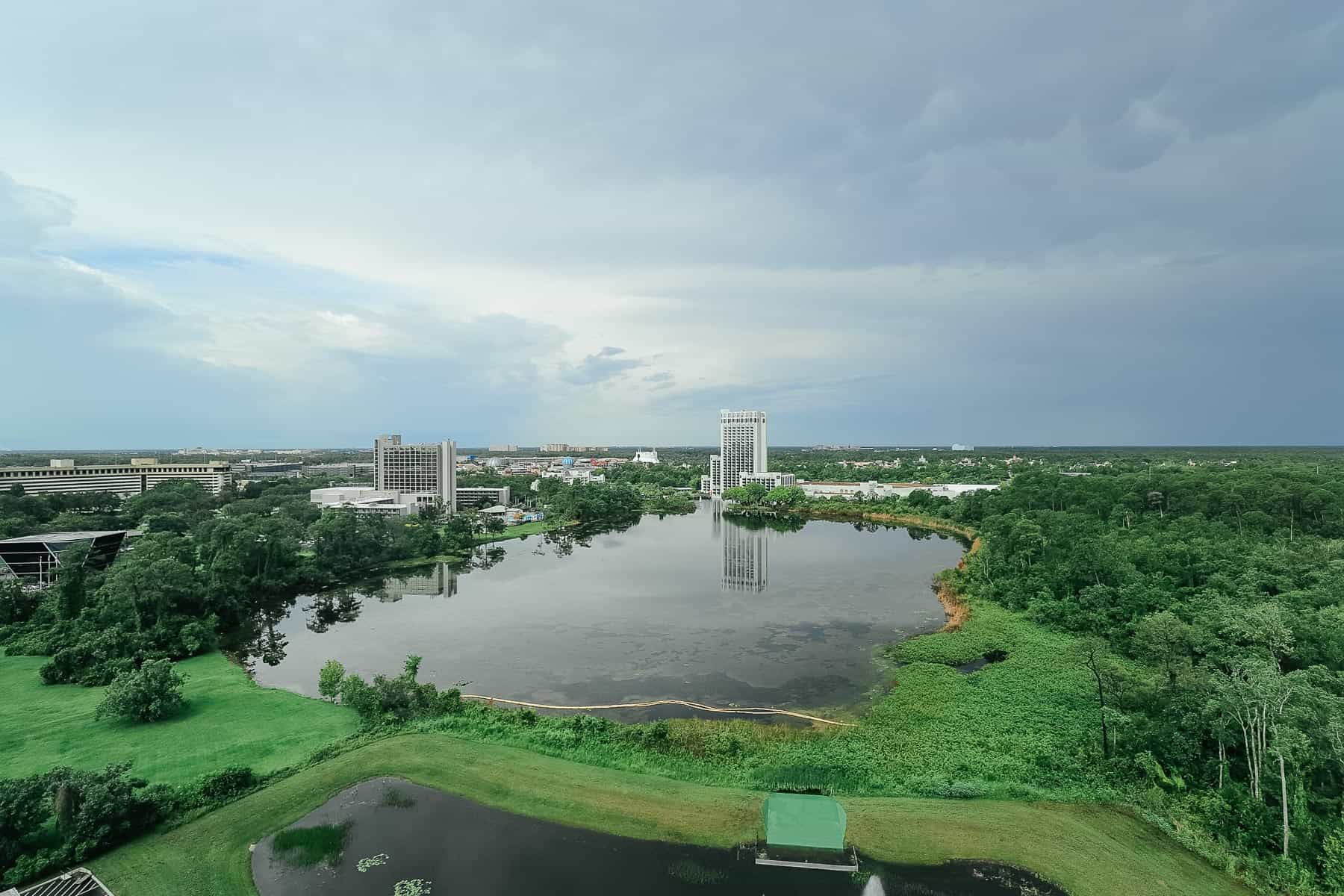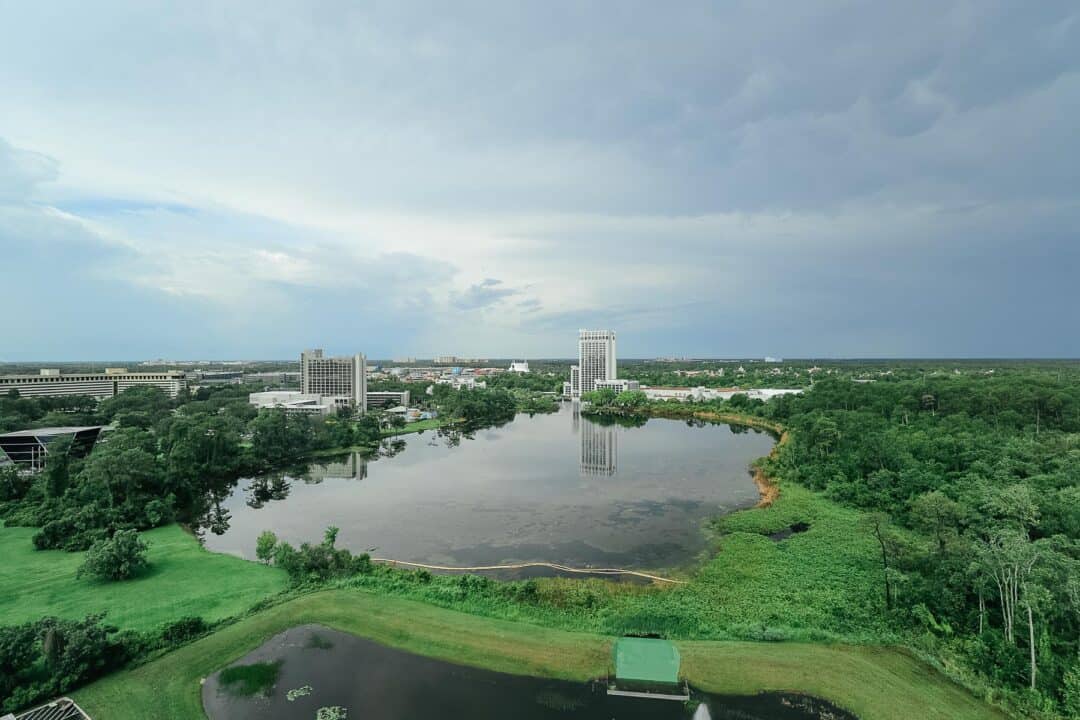 Drury Plaza Hotel Springs Room Tour Video
Here is a video of the room.
Final Thoughts
Overall, this hotel completely took me by surprise. I had a wonderful time and wouldn't hesitate to return or recommend it. We'll discuss more specifics in our formal review–I cannot wait to tell you about the complimentary items available to all hotel guests. So we'll get to that soon!
If you're looking for other resorts in the Disney Springs area, you might also enjoy the following reviews:
Or you might like our list of the best off-site hotels near Disney World.
Check this hotel's rates on Expedia with our affiliate link. All of our hotel room tours and reviews are paid for out-of-pocket by Resorts Gal.
In the Comments
What do you think of this room at the Drury Plaza Hotel at Disney Springs? Were you surprised by the amenities and the price?